Copper Harbor Elopement At Hunter's Point
This intimate elopement in Copper Harbor, Michigan, took place at Hunter's Point Park on Lake Superior. The couple read personalized vows to each other and then did a powerful Reiki ceremony together. The setting was stunning, with the blue waters of the lake and the Michigan wilderness in the background.
They started out the day at their rustic cabin rental in Eagle Harbor, Michigan. It was such a cozy and perfect place to get ready! Then we headed to Hunter's Point for the ceremony. This spot, at the tip of Hunter's Point in Copper Harbor, is such a special place to elope. You can just feel the strong energy coming from the earth here. It's not uncommon to see giant eagles soaring by, or feel the magical wind that Lake Superior carries over her healing waters.
A wedding Reiki ceremony
It was a gorgeous day, with me, the trees, the rocks, and the lake as witnesses. Some of the rocks seemed to really be enjoying it! I absolutely loved the wedding Reiki ceremony they incorporated into their experience. They brought a smoke cleansing sage stick, palo santo, two quartz crystals, and a candle in a bowl to perform the ceremony. It was beautiful.
After grabbing a bite to eat at The Mariner in town, we stopped at a local waterfall. One of the couple's favorite things to do is visit waterfalls because hey- they're awesome!
Anyway, this wedding day was just about as perfect as you can get. I would gladly re-live it over and over if I could. Here are some of my favorite parts of their story: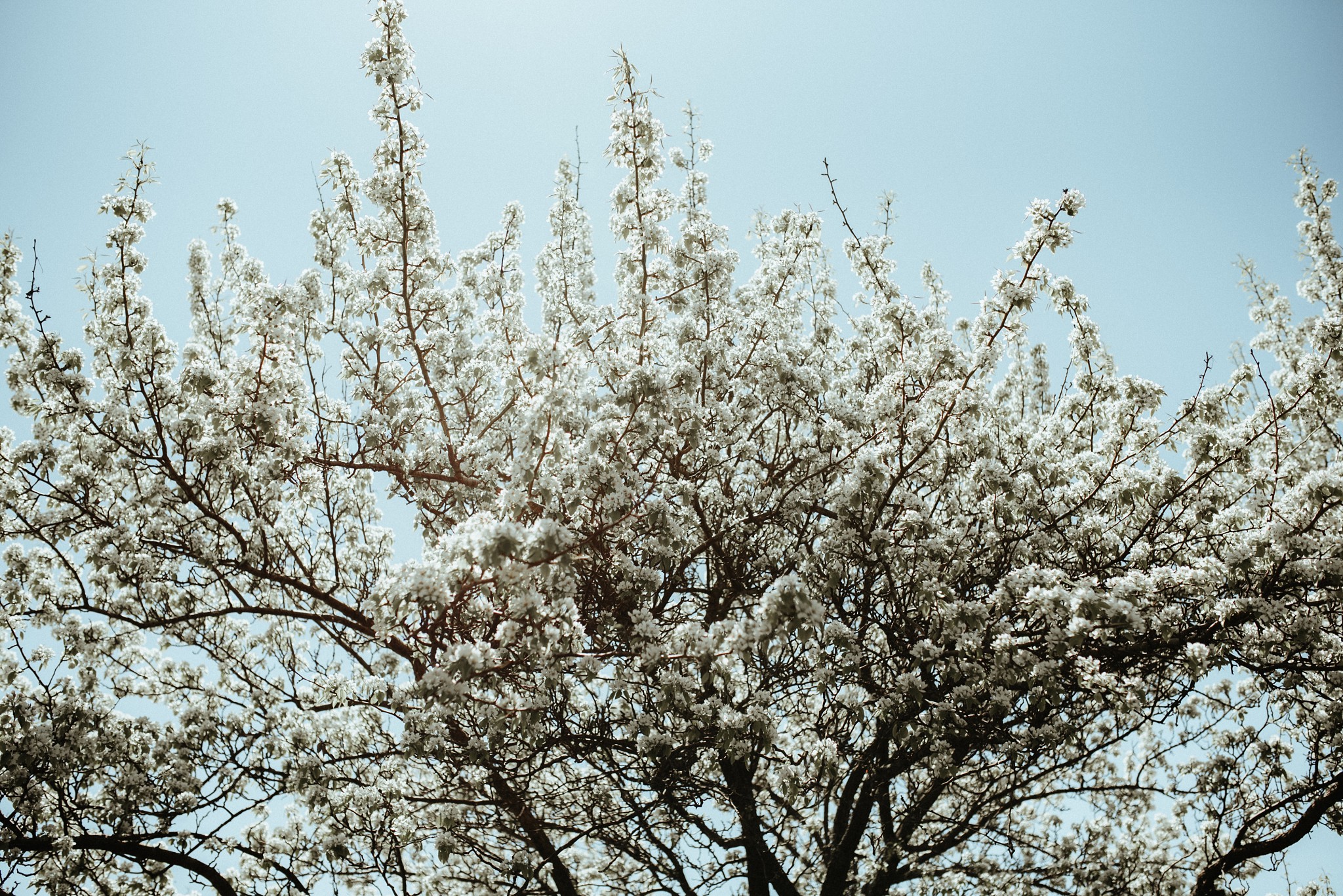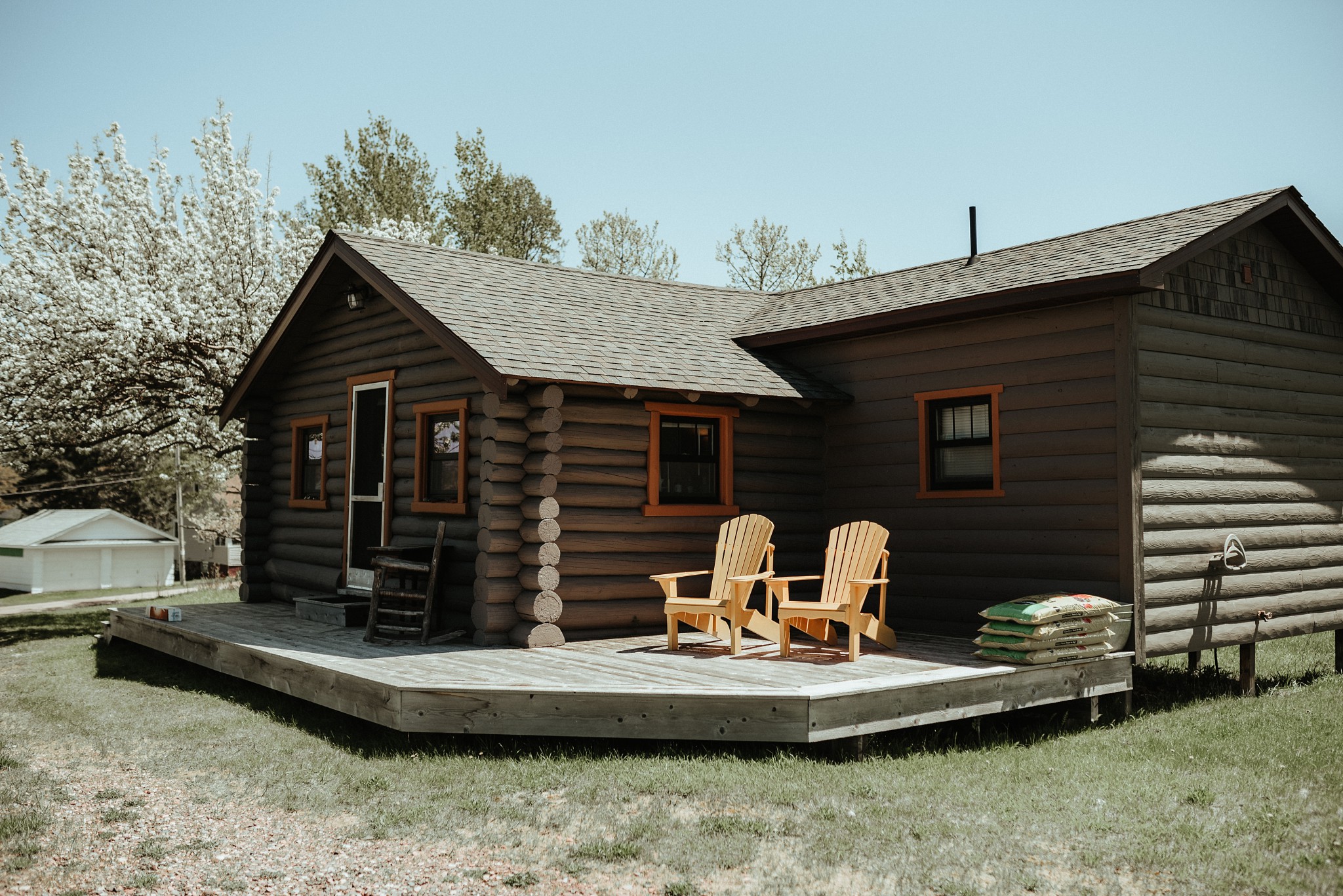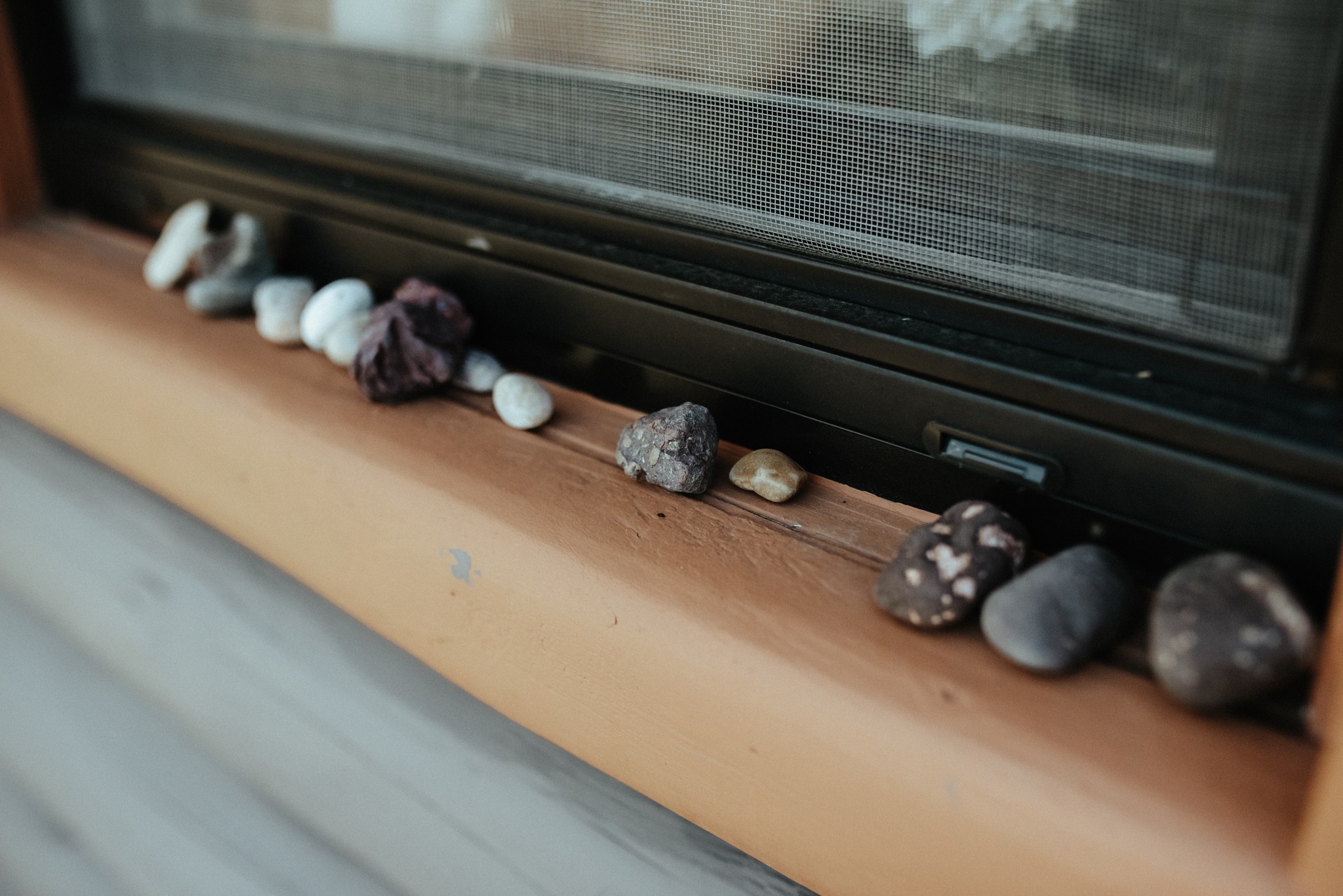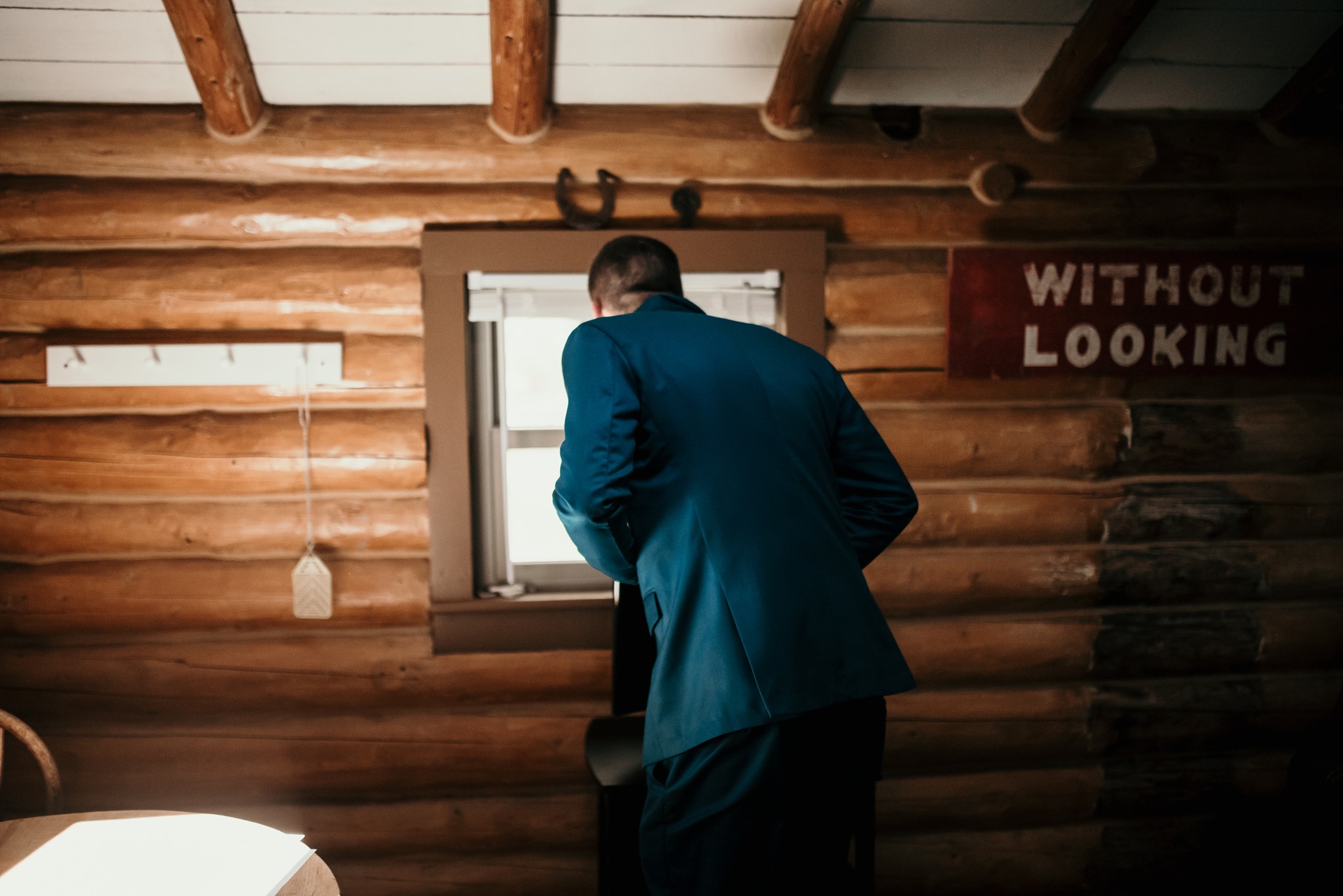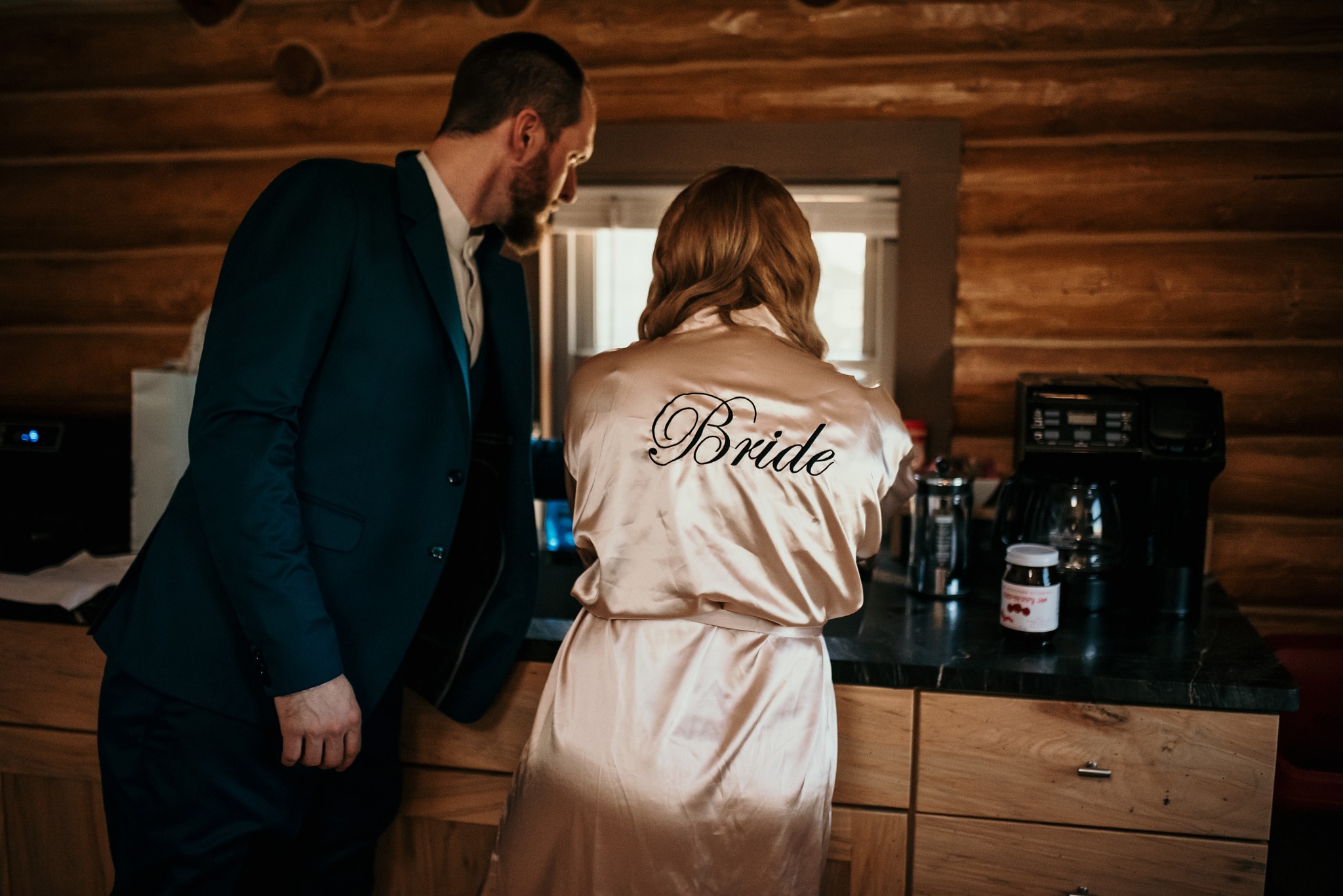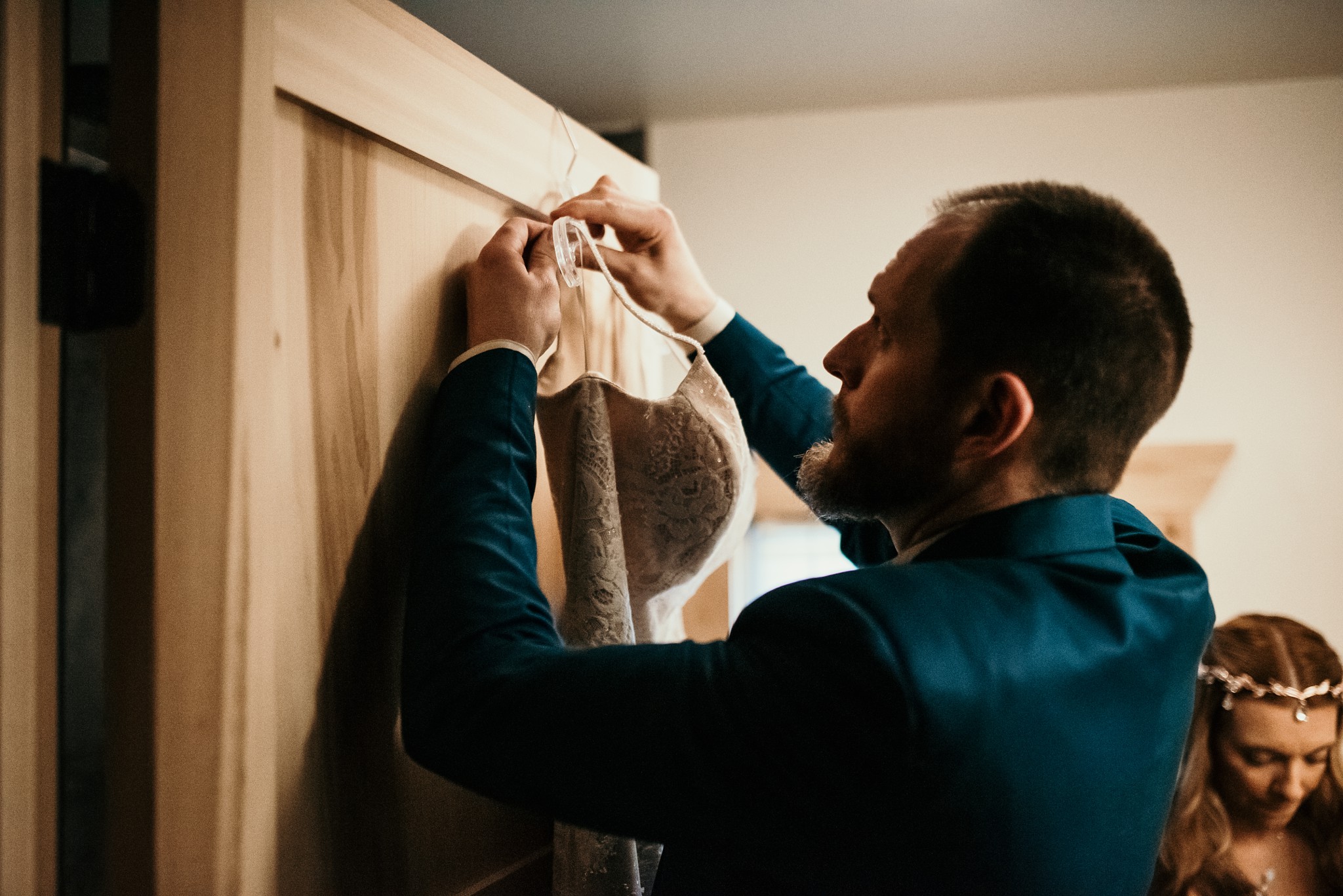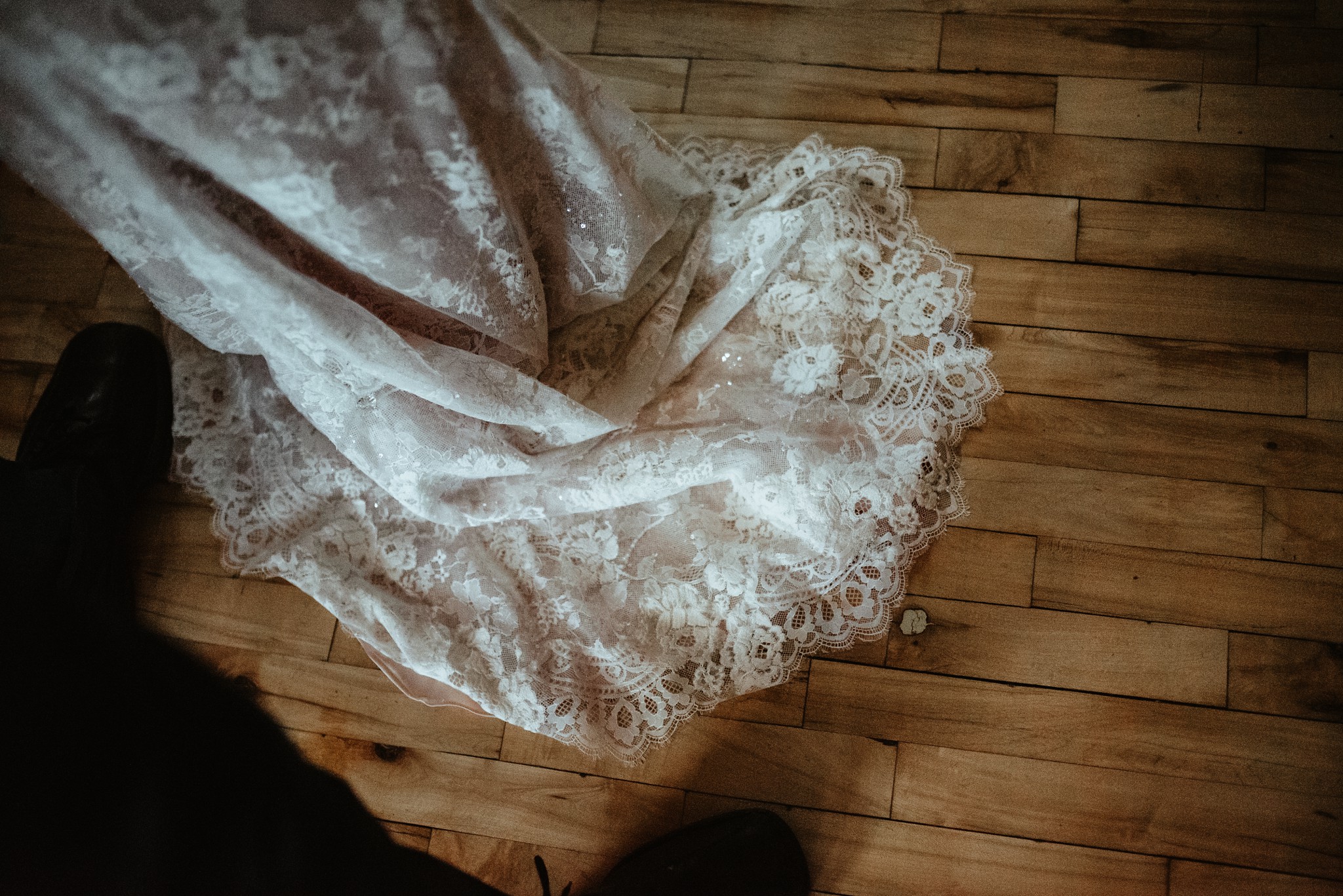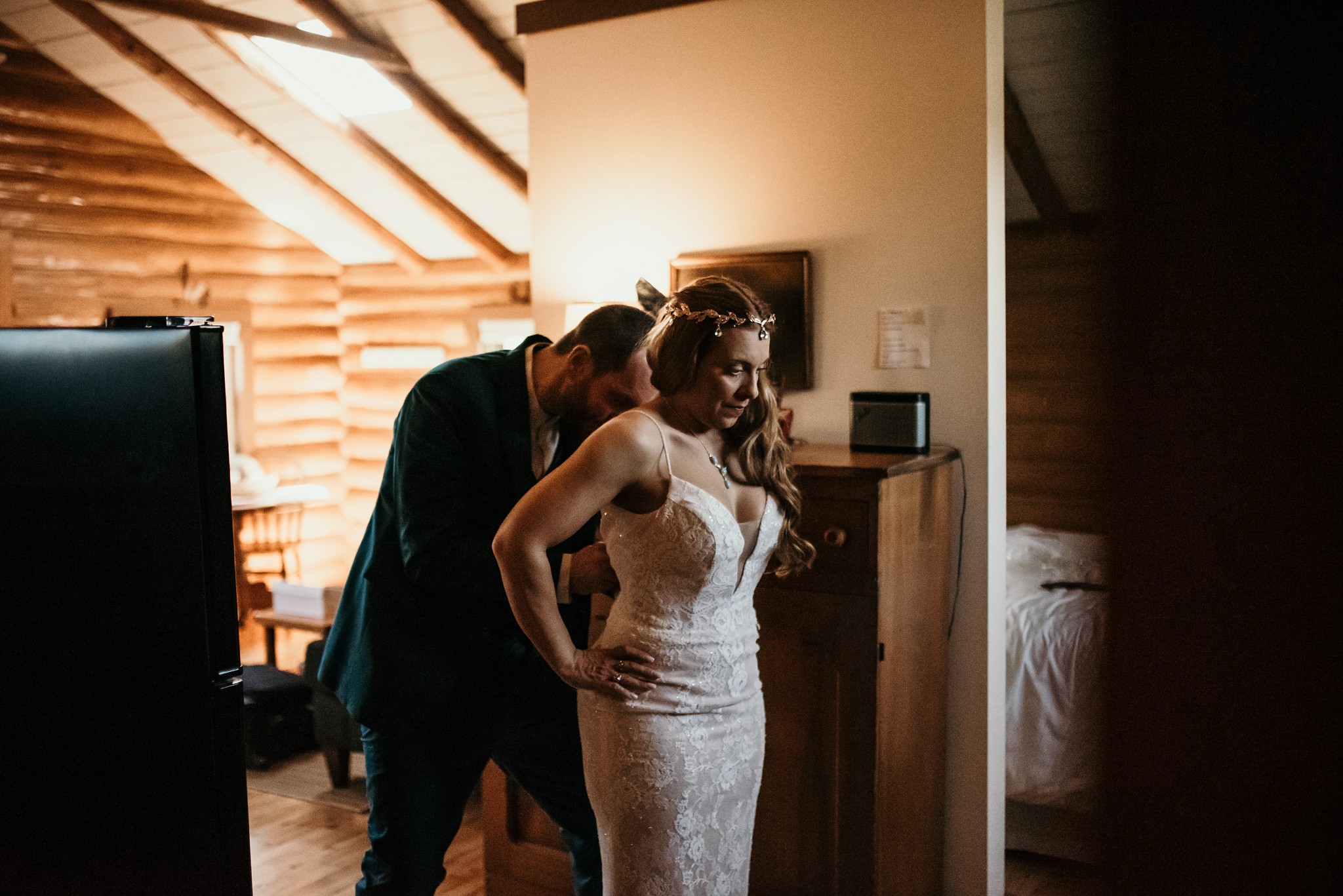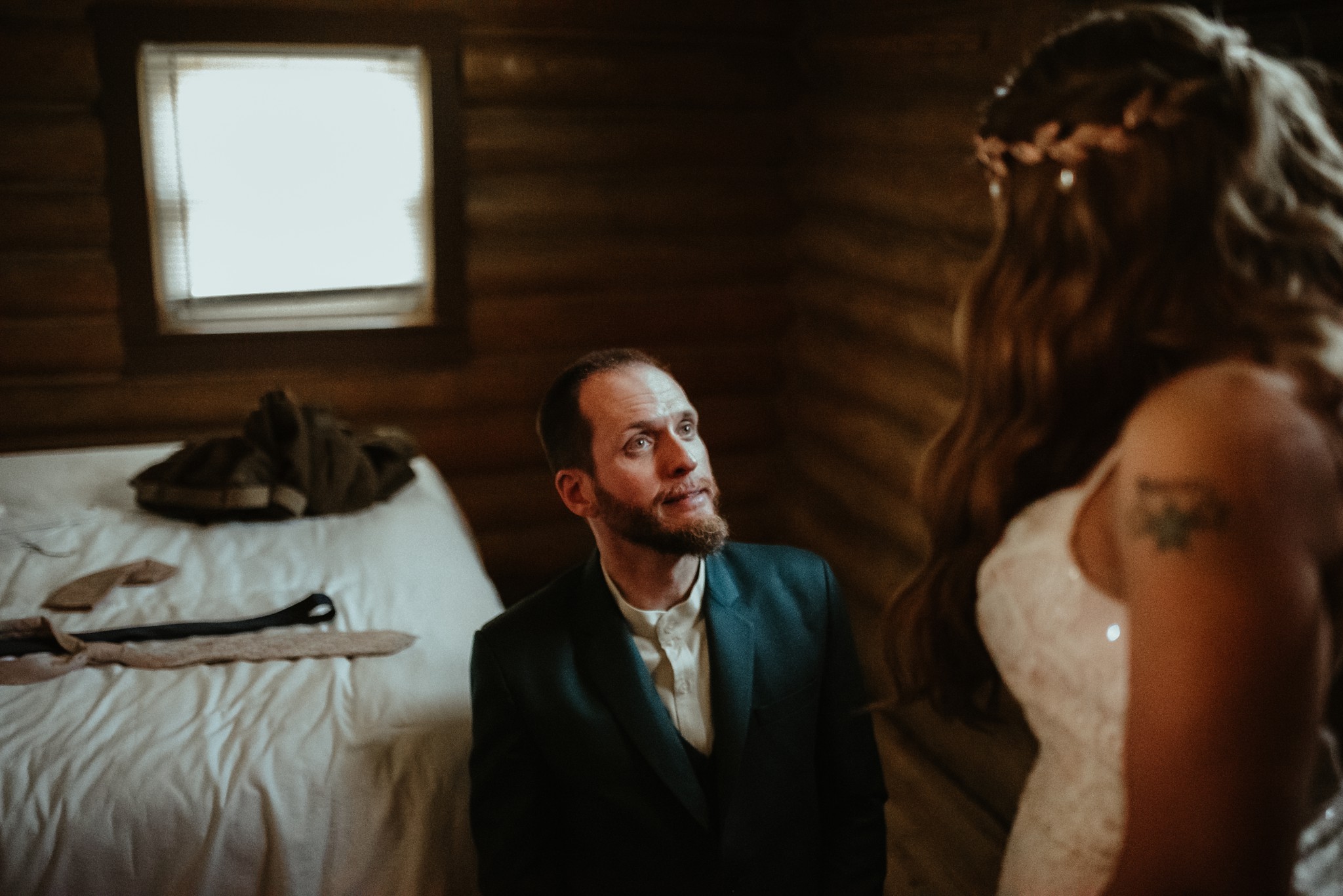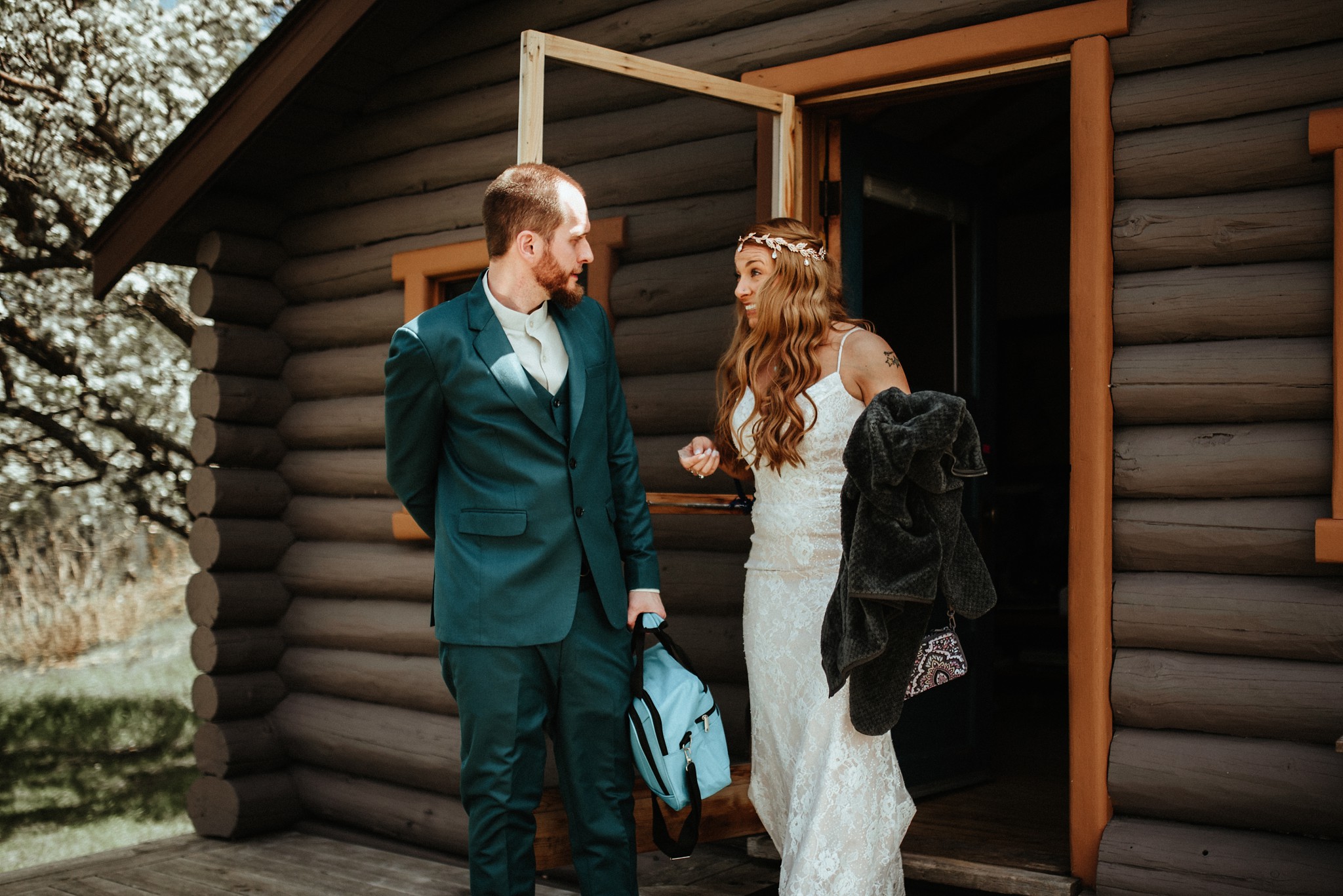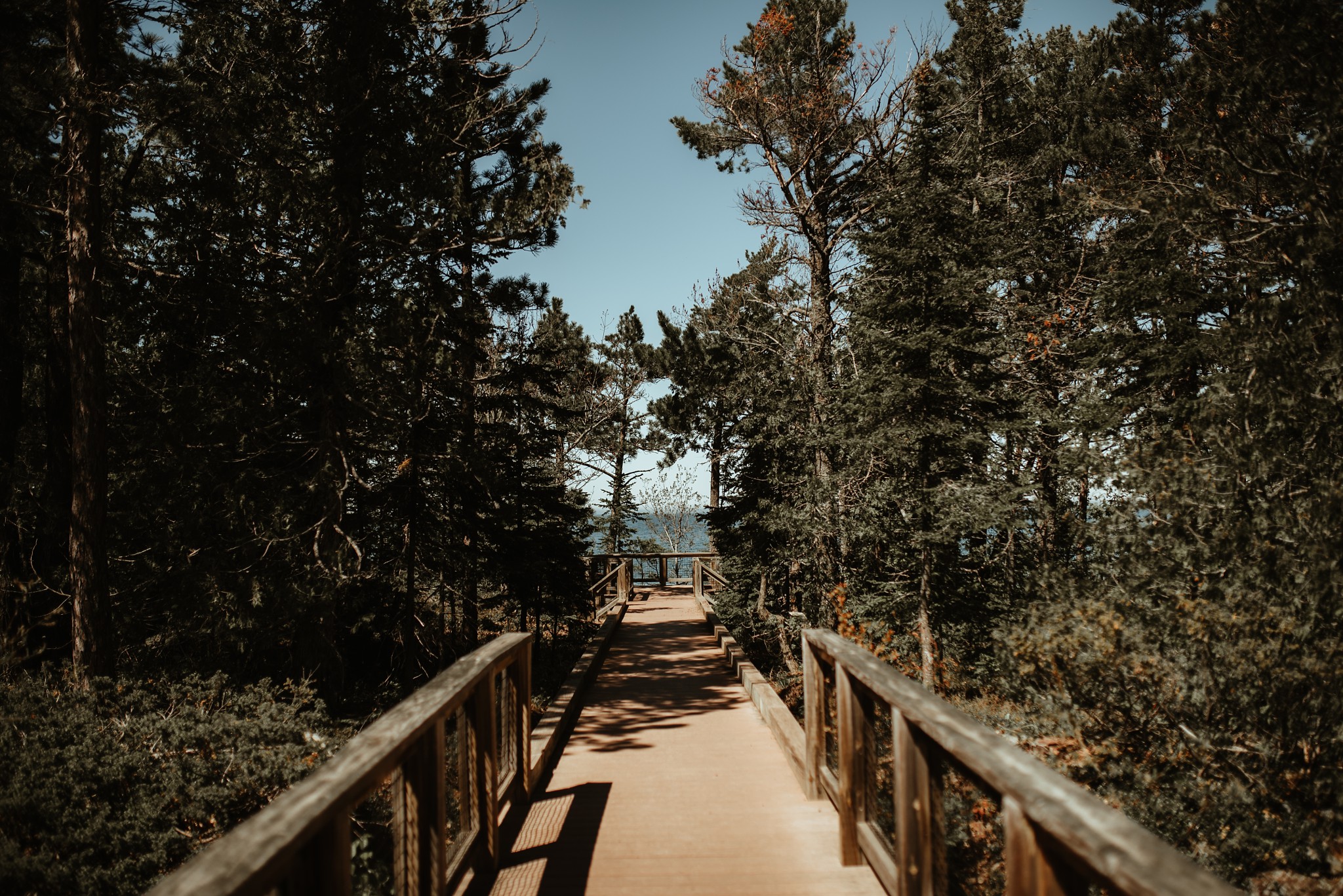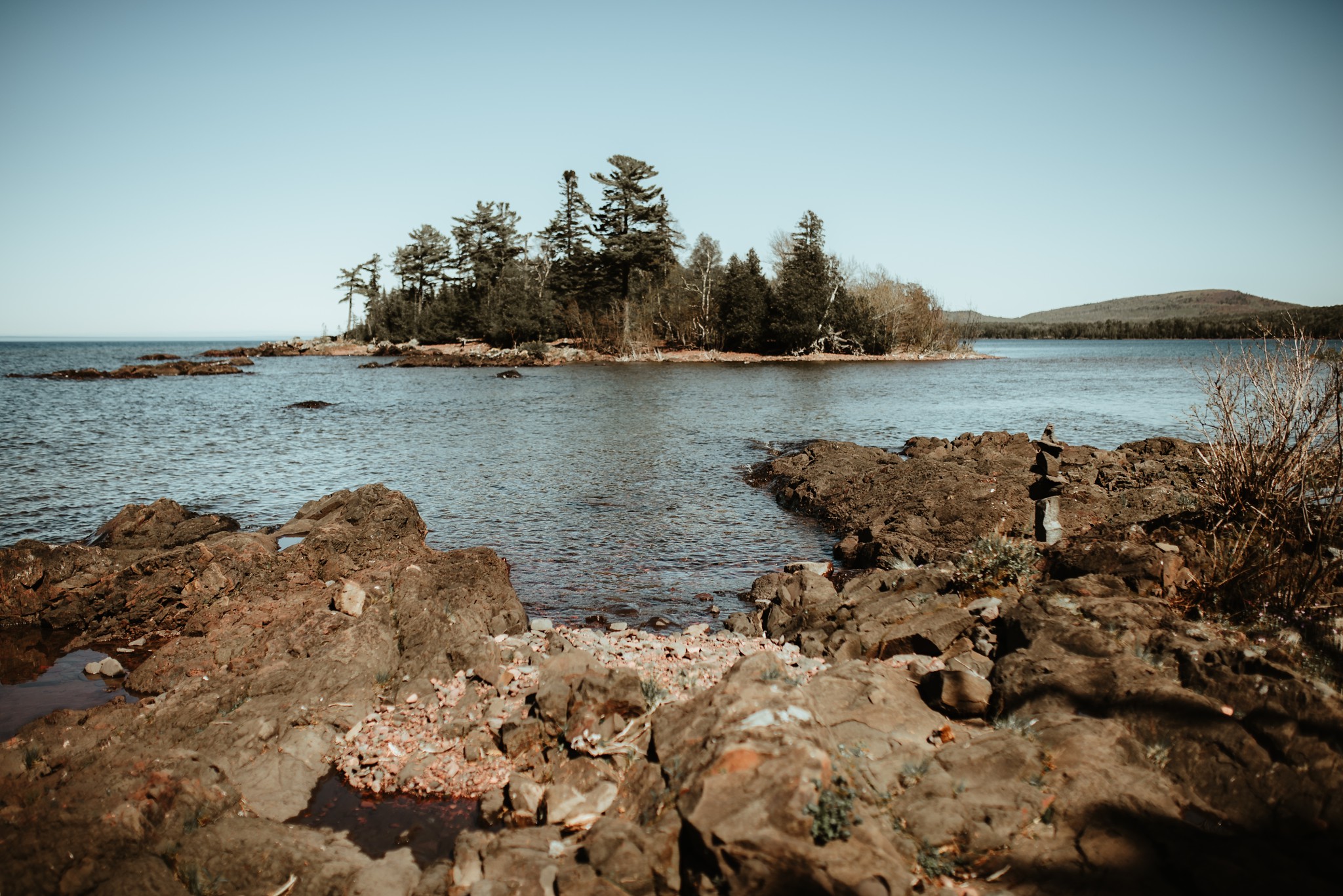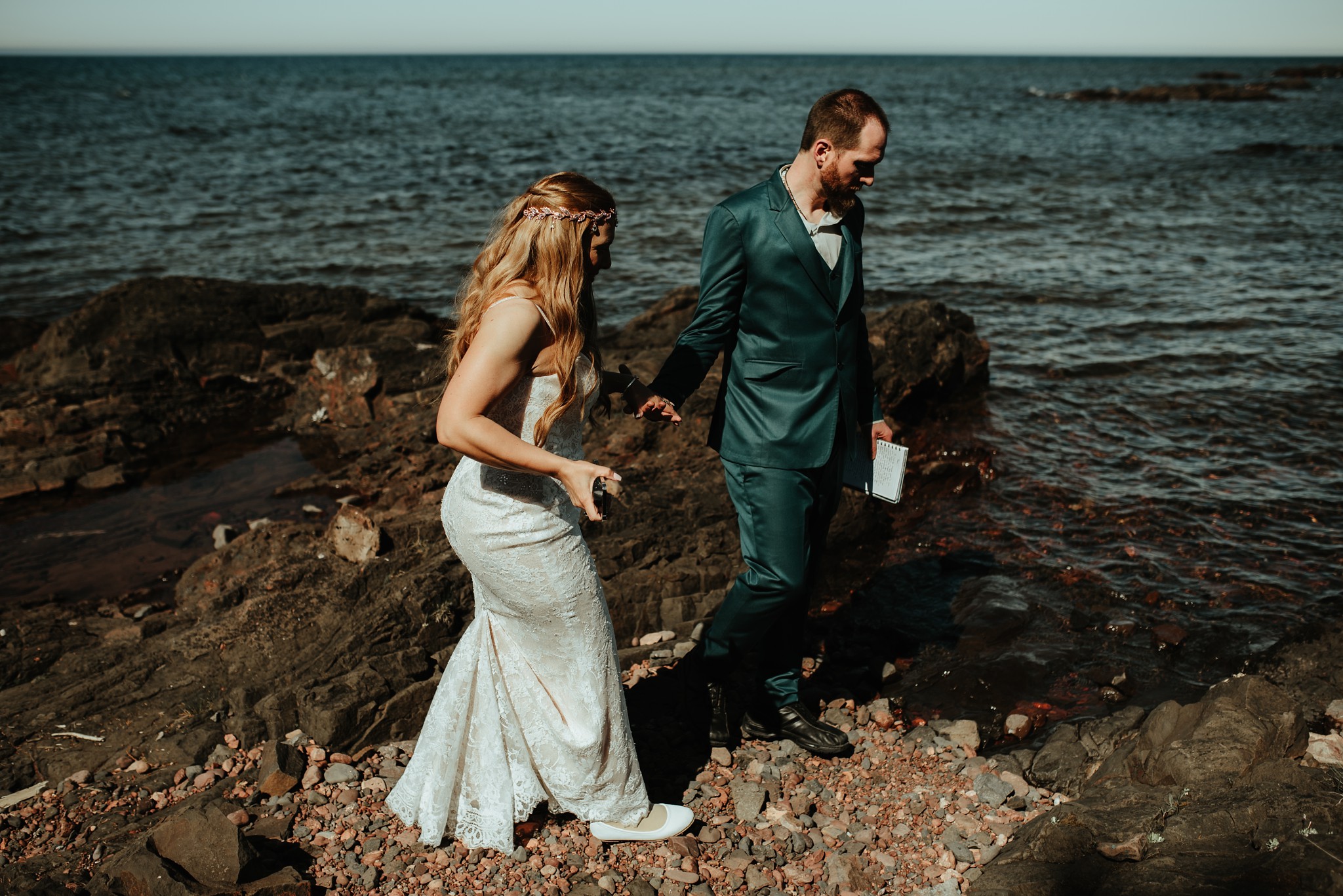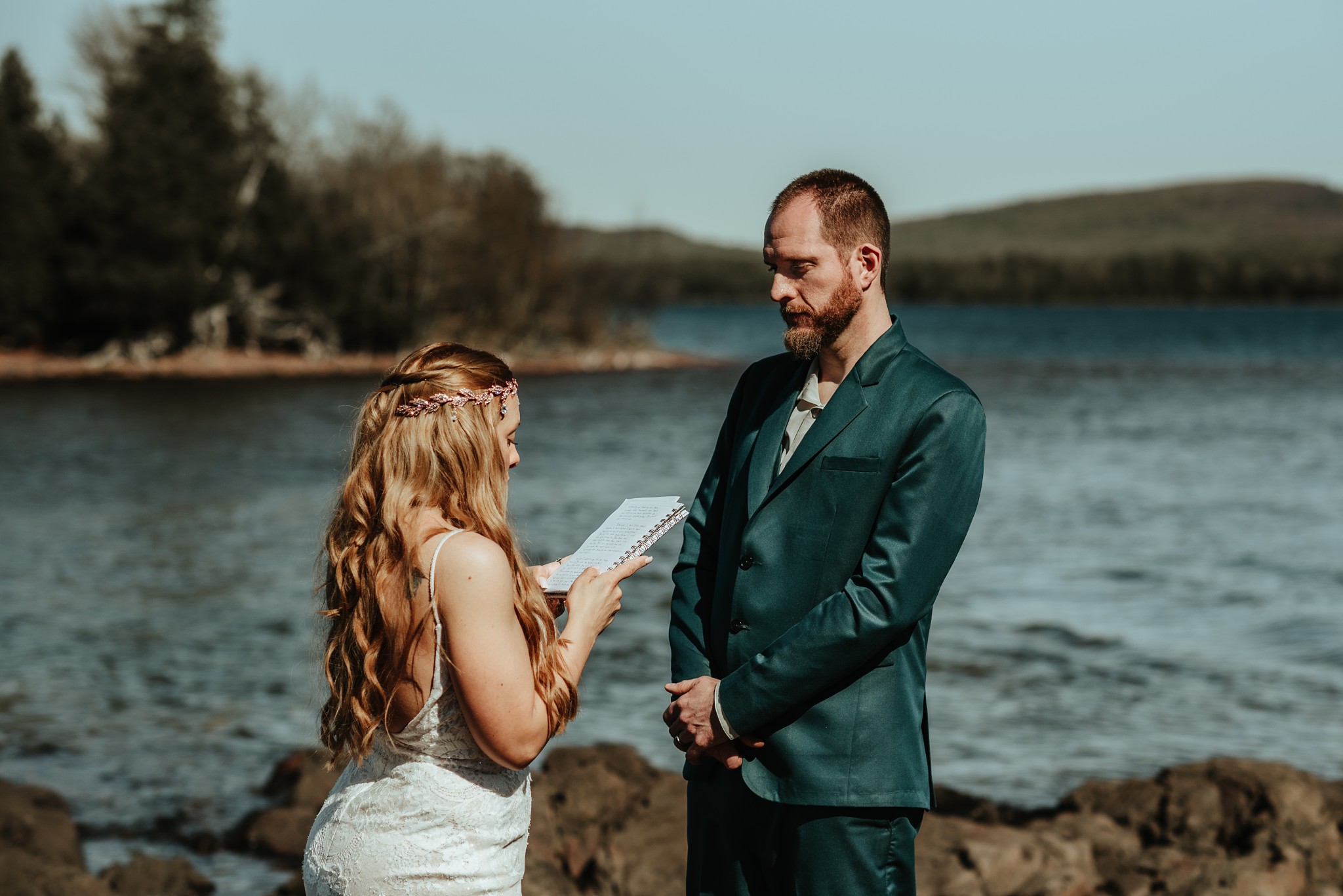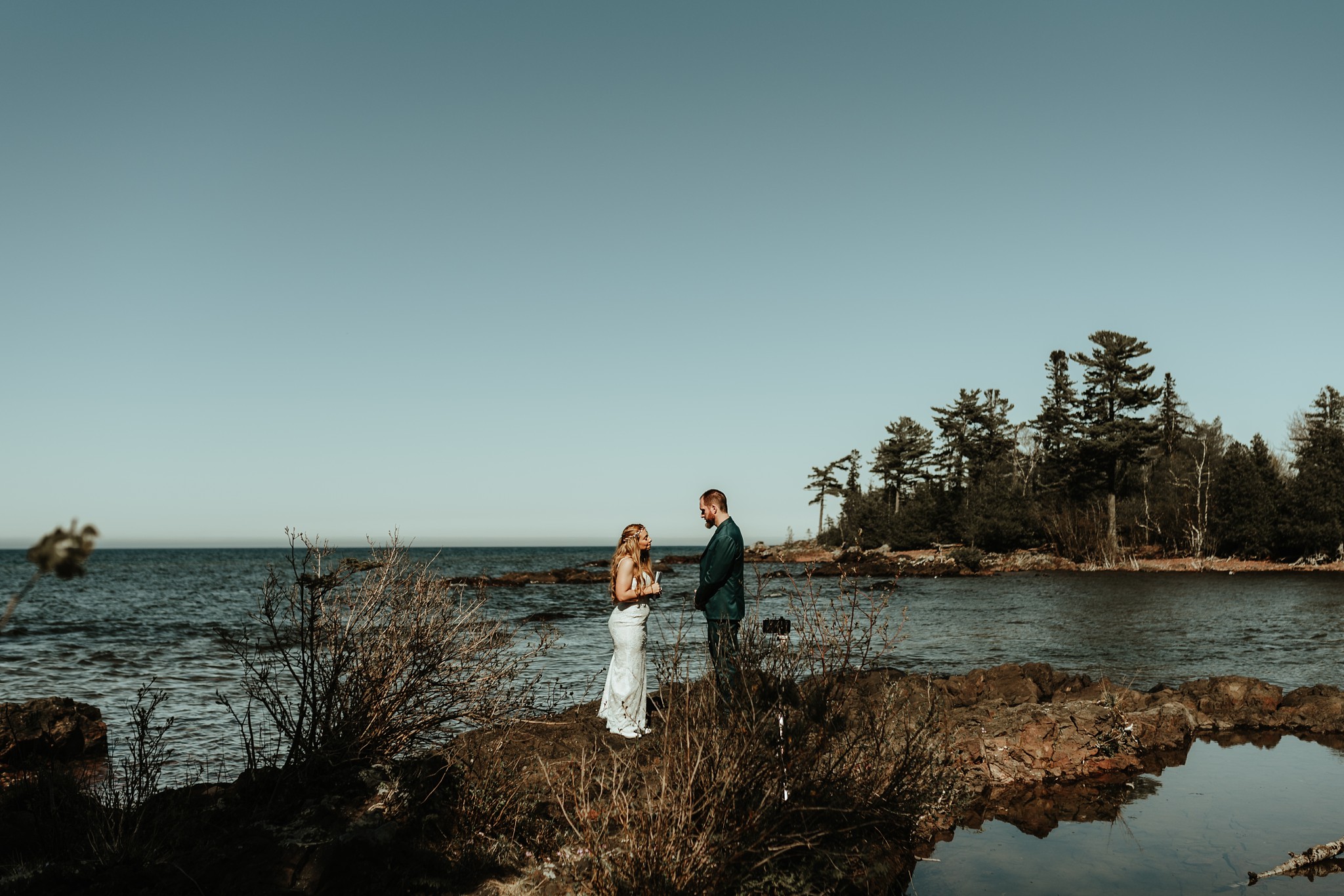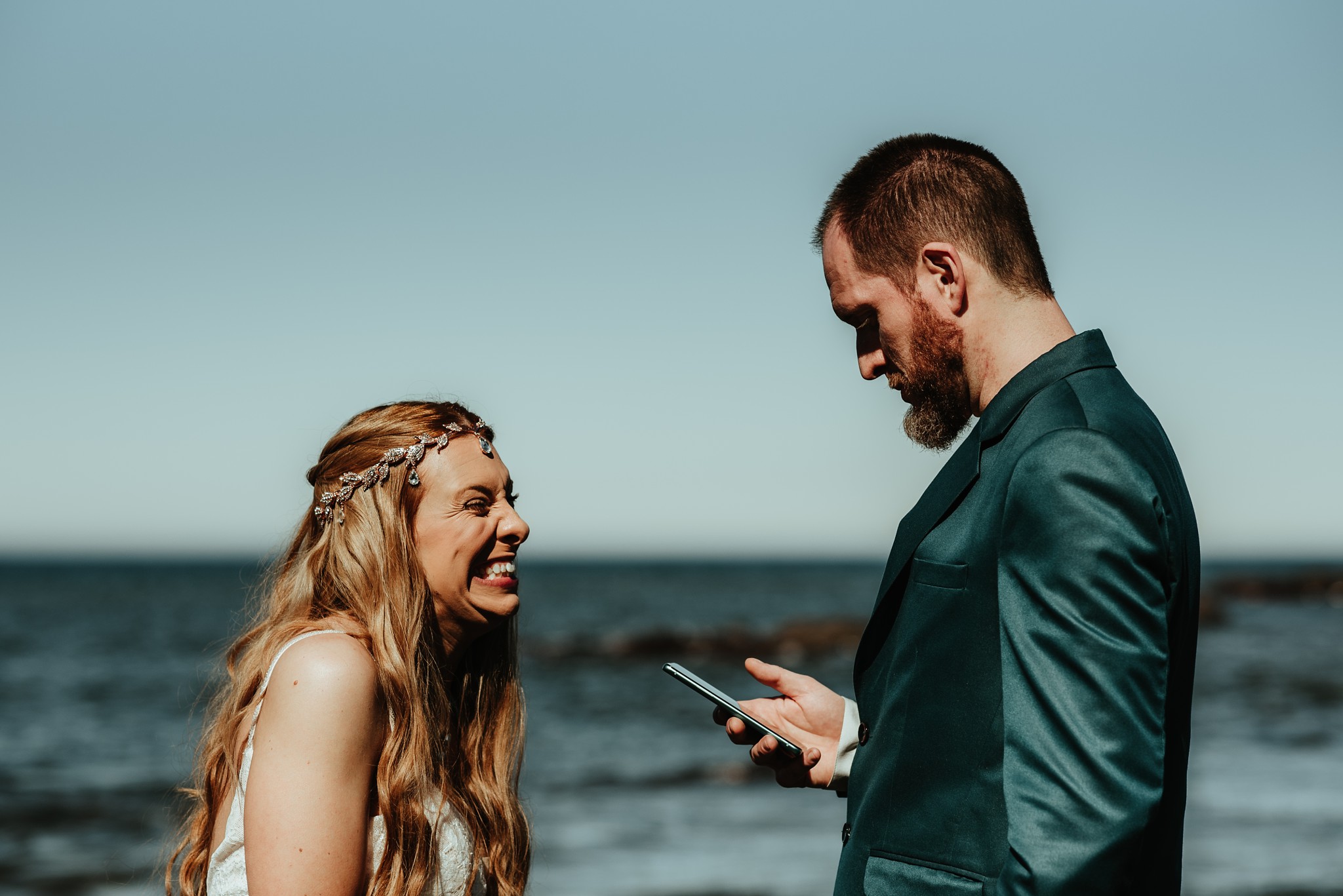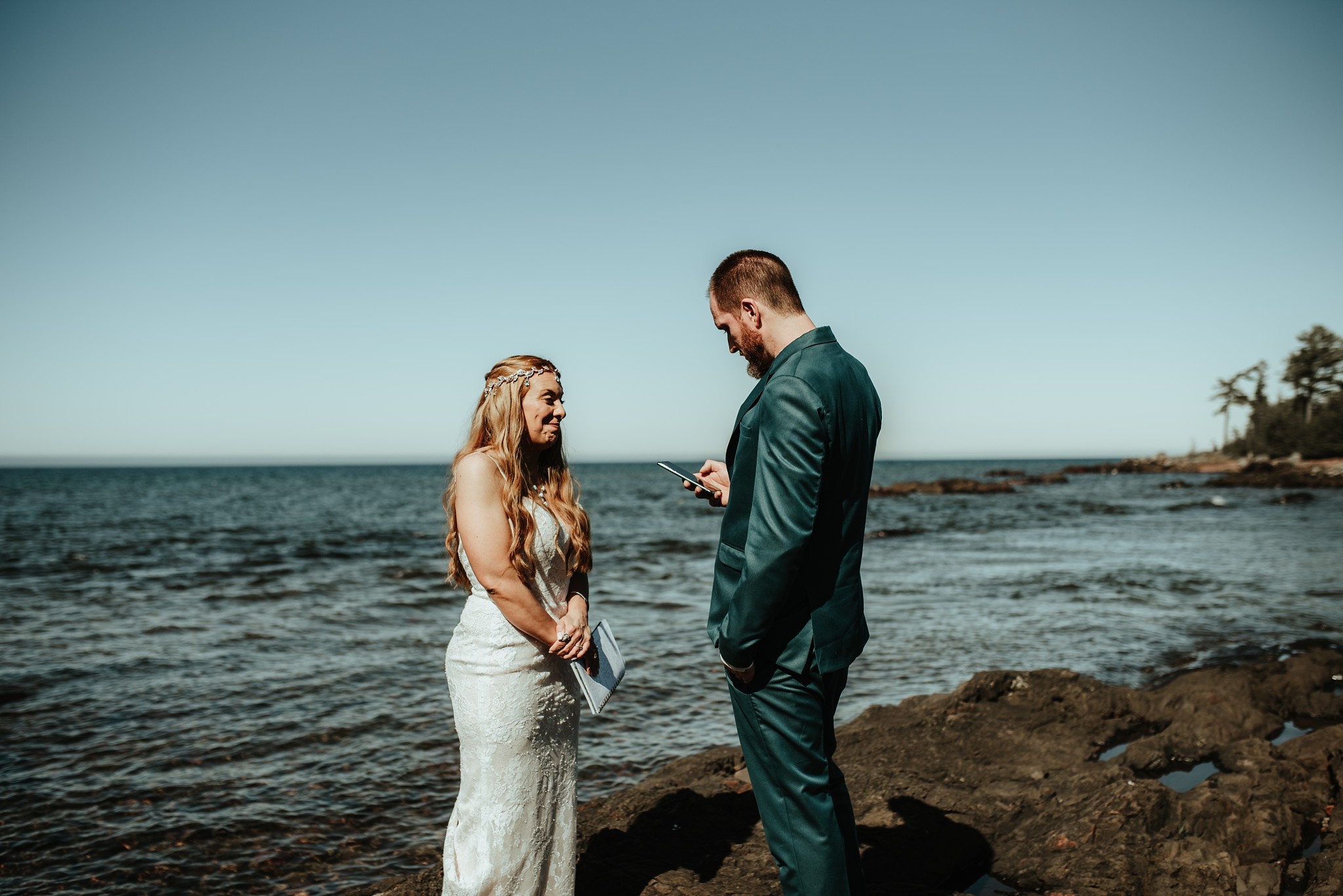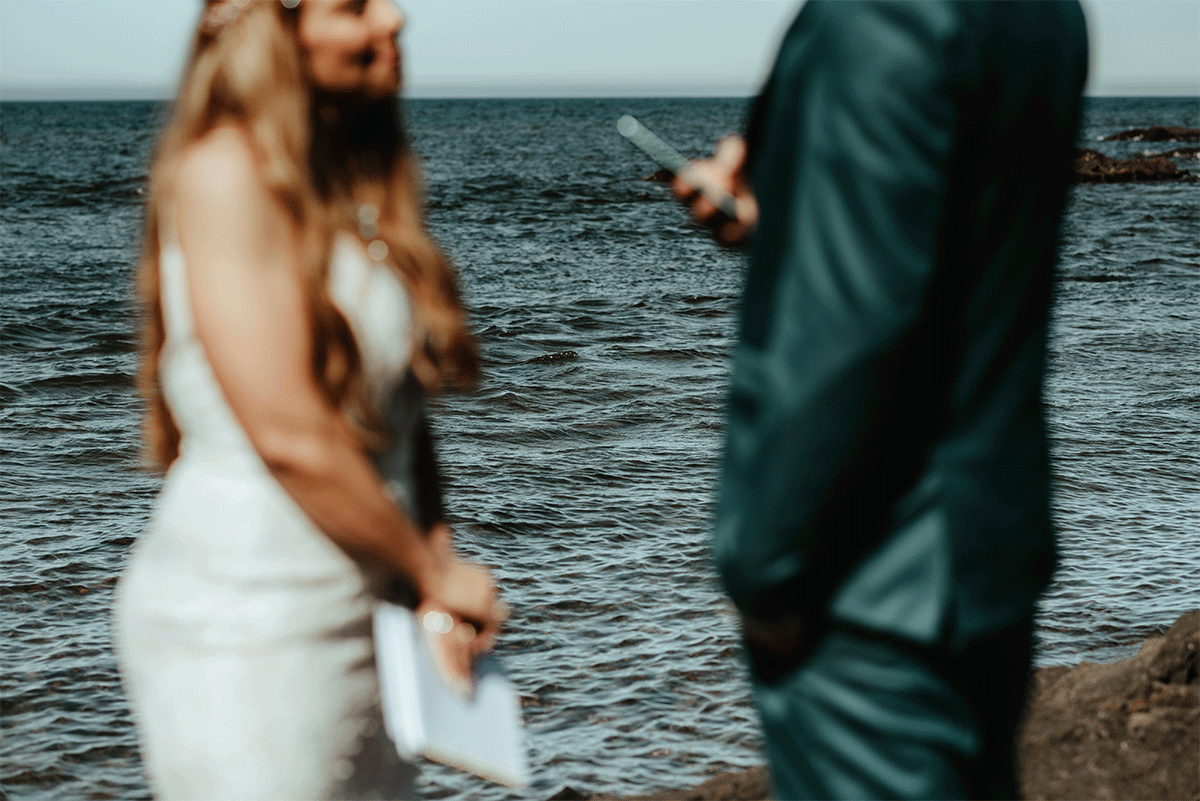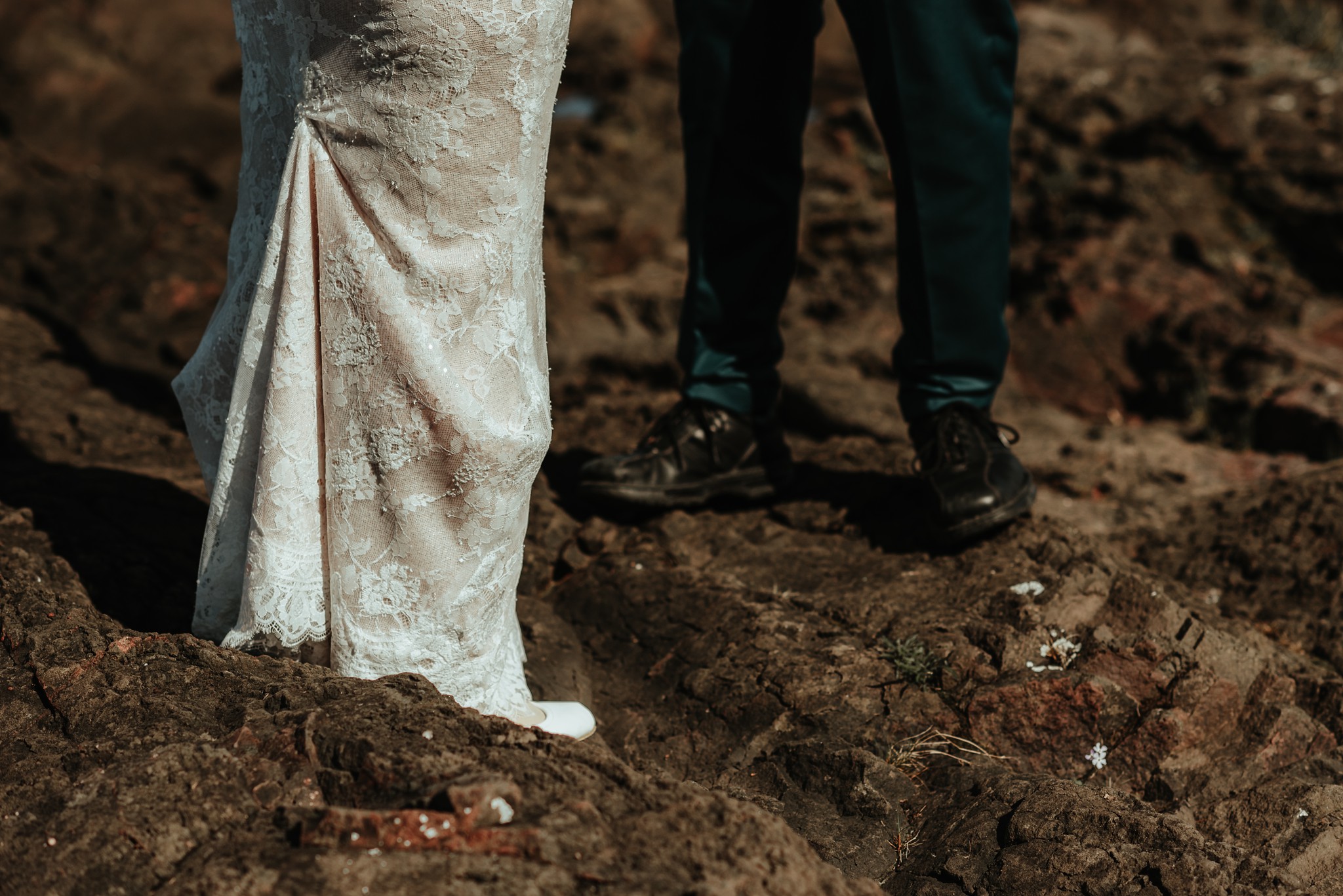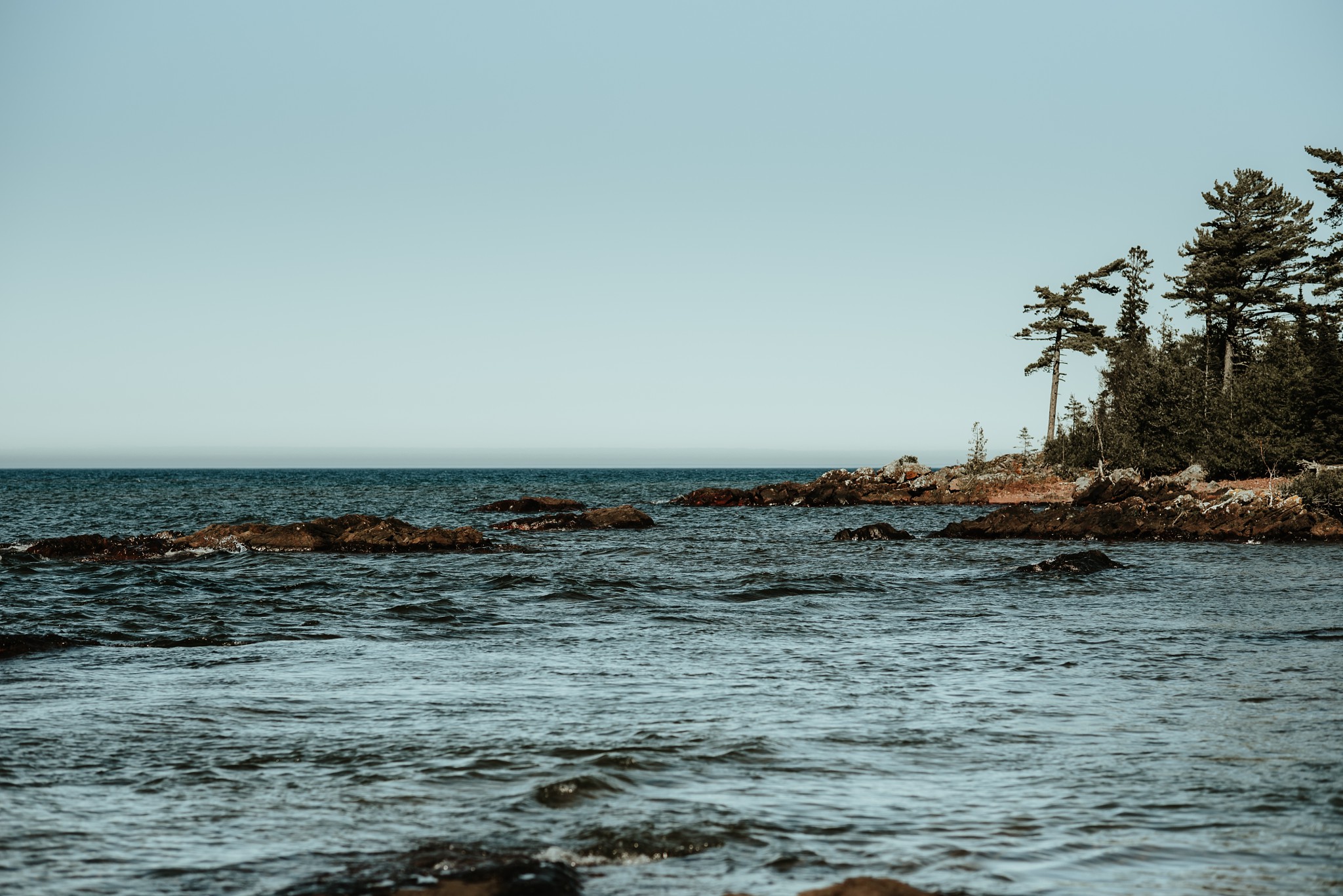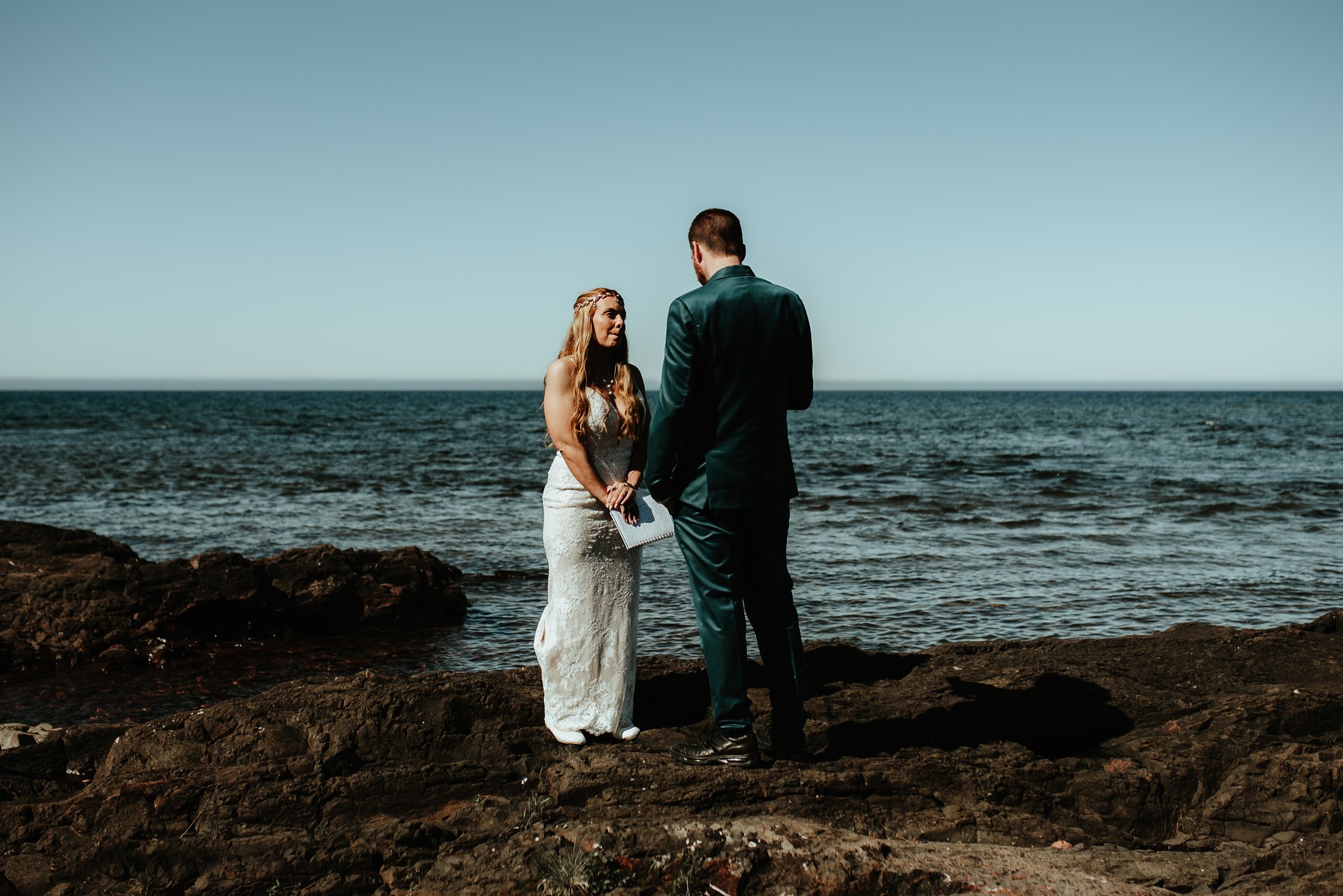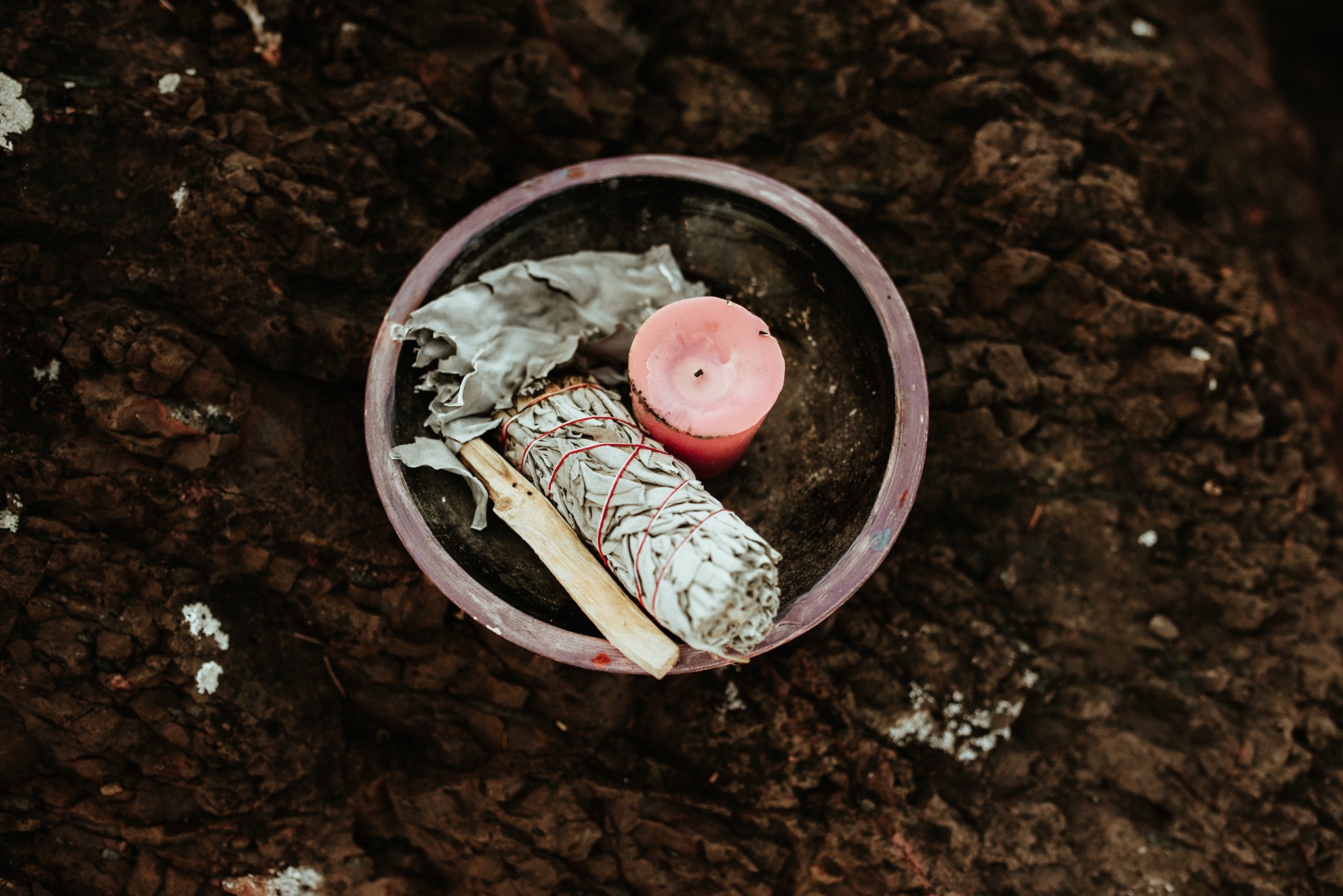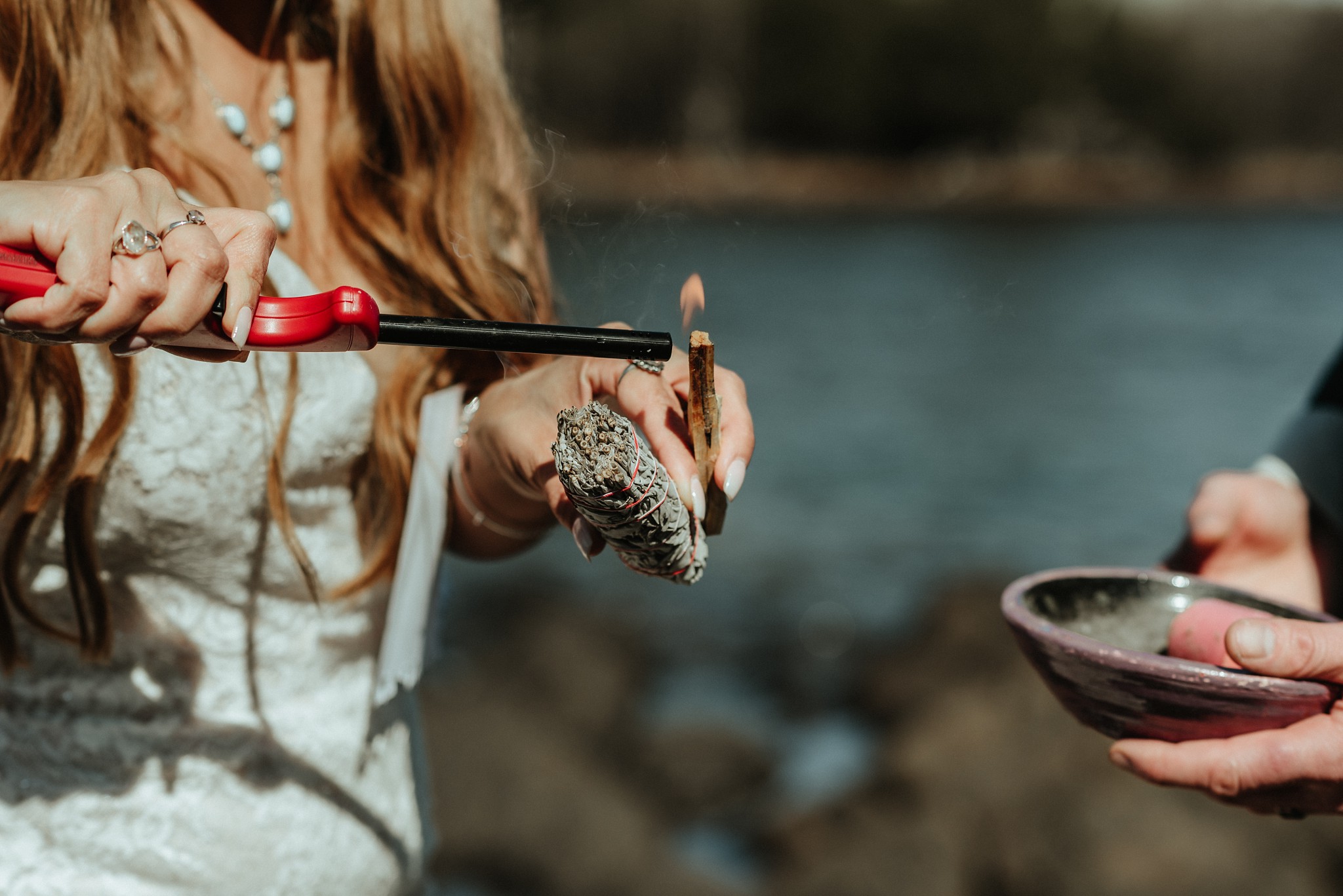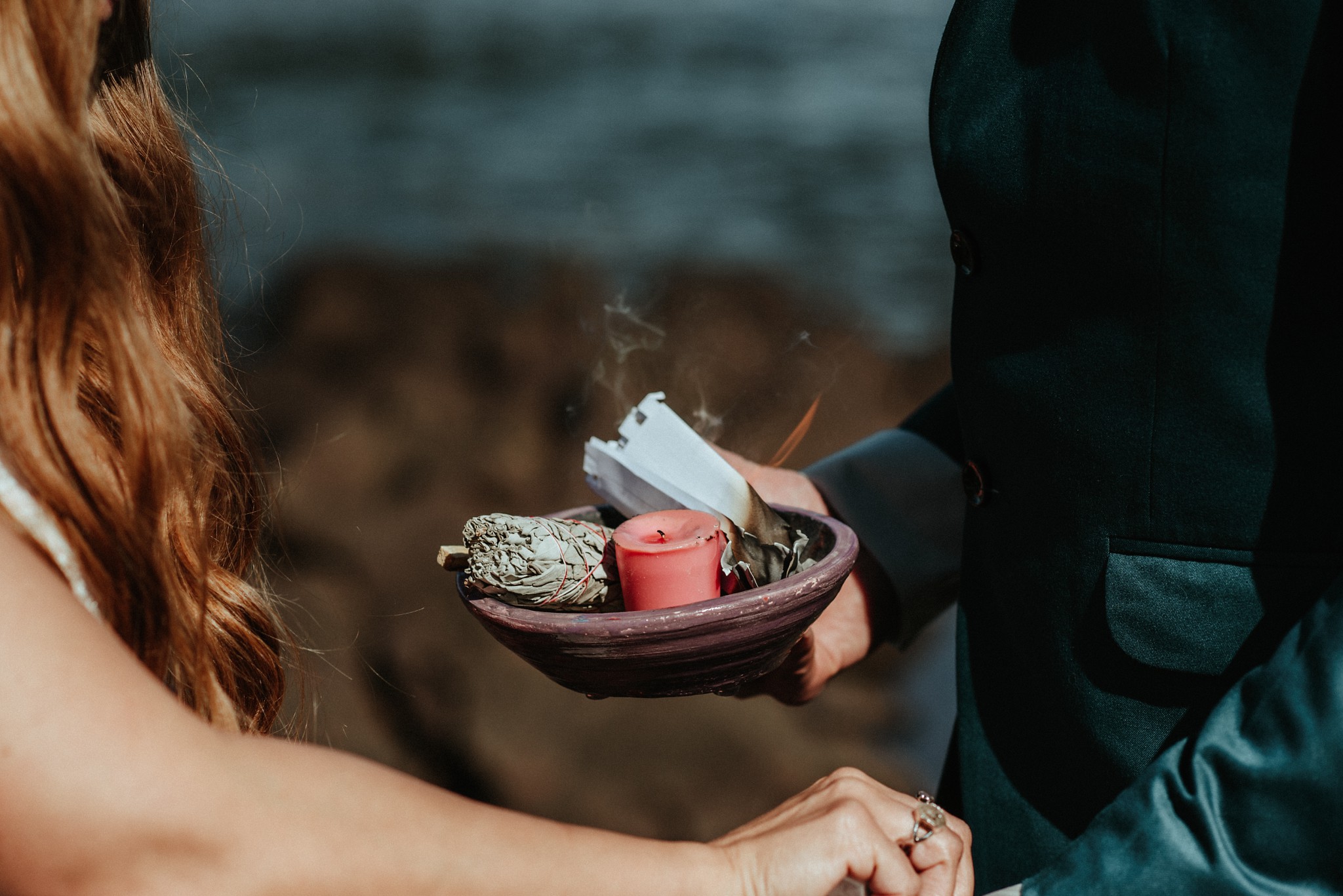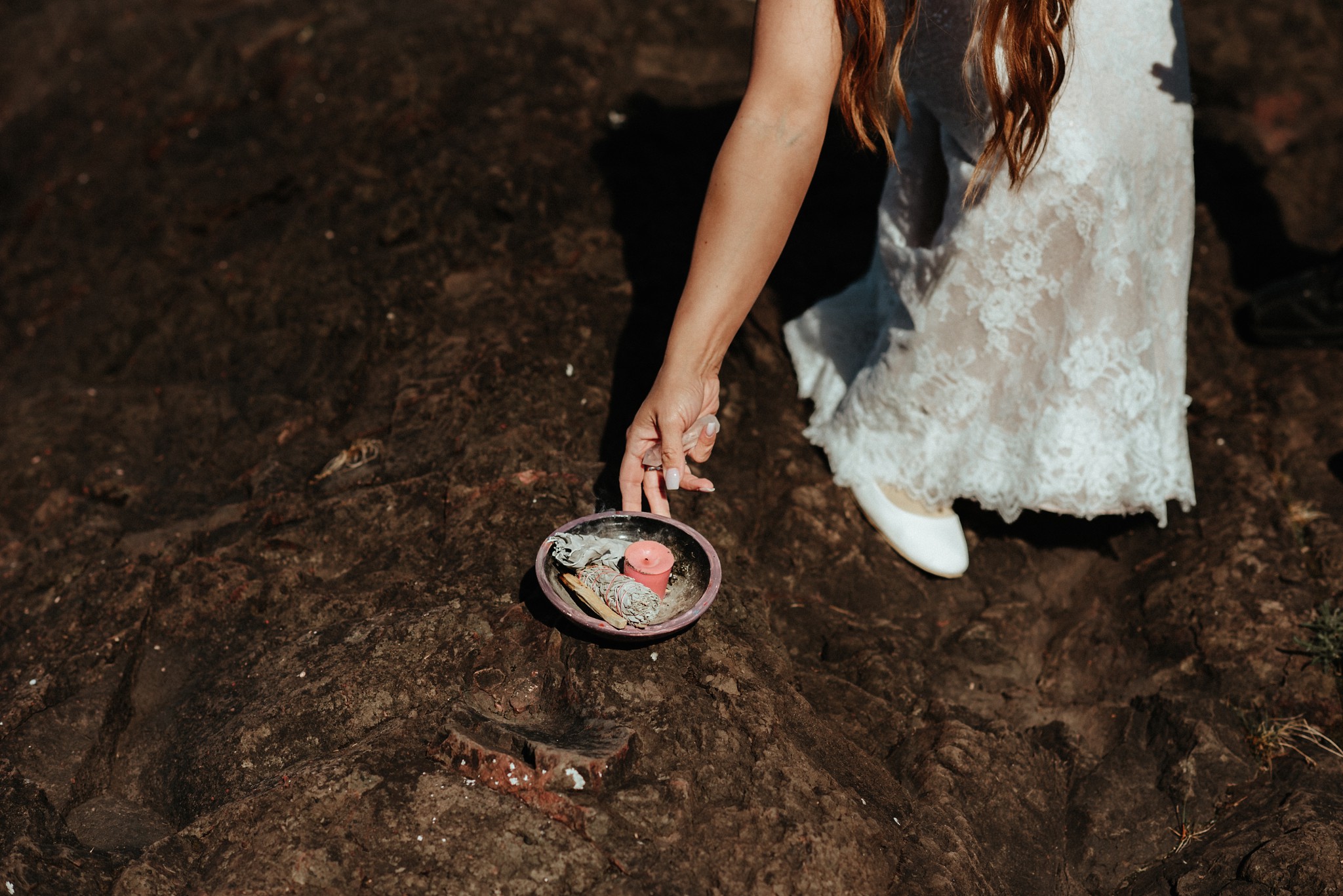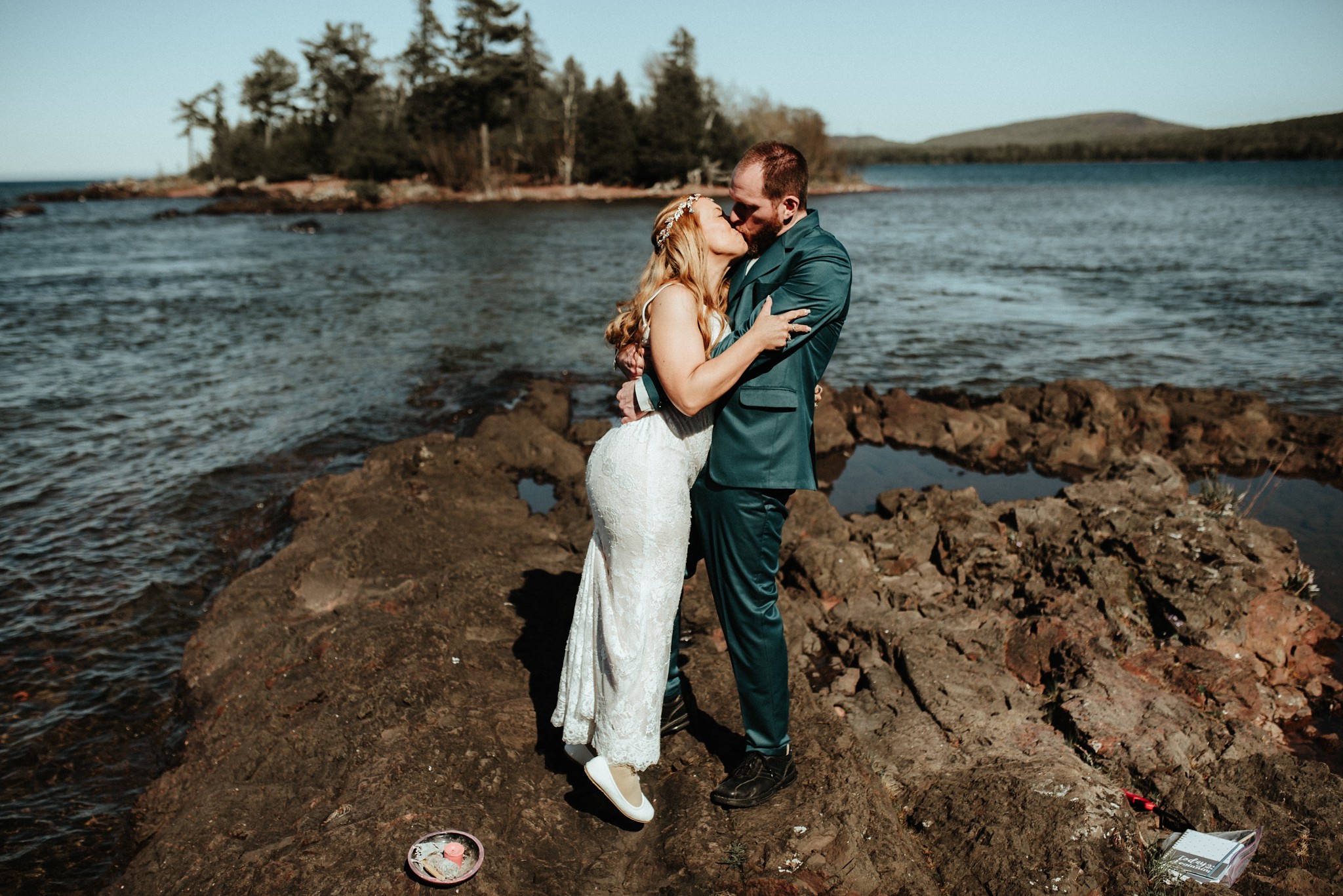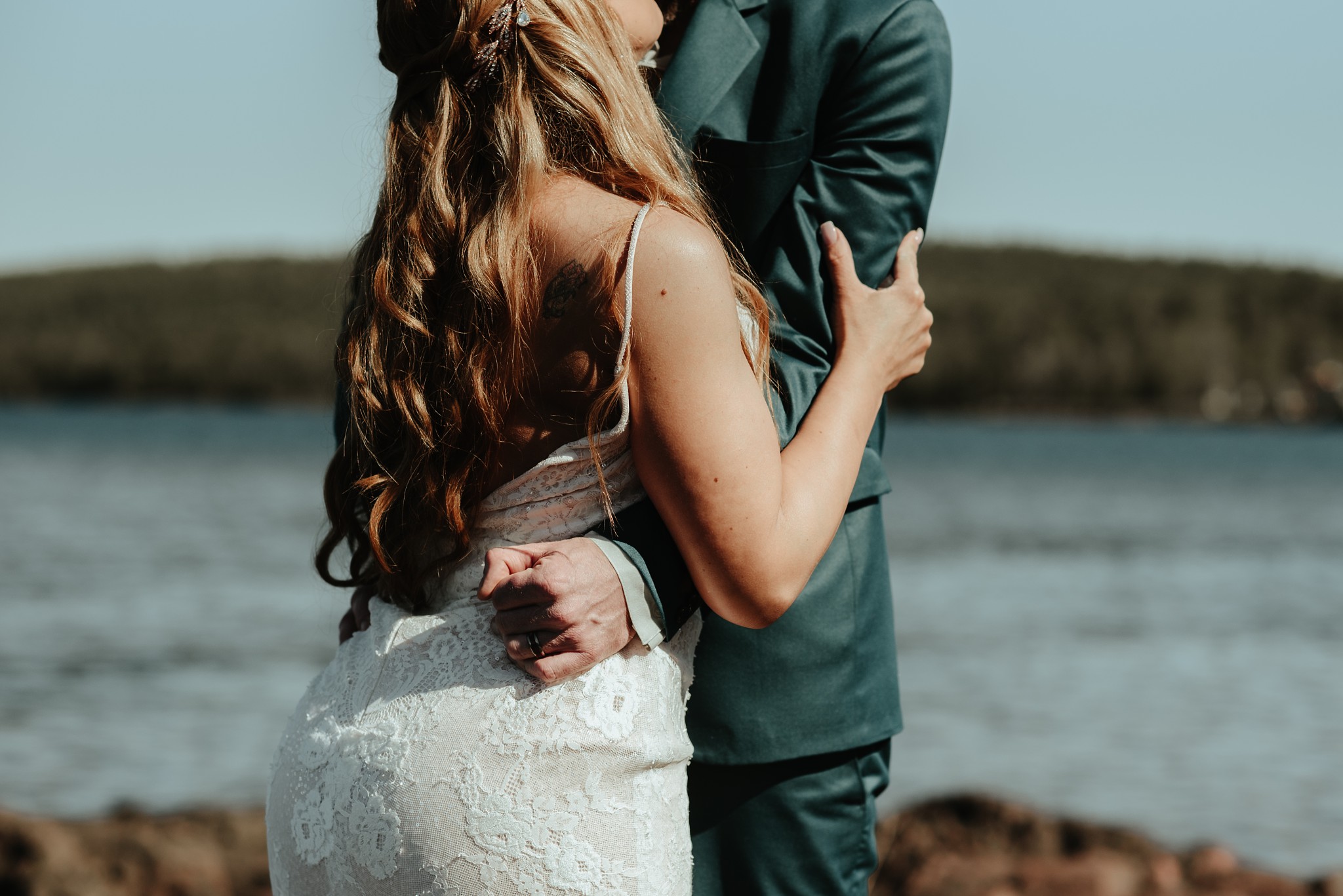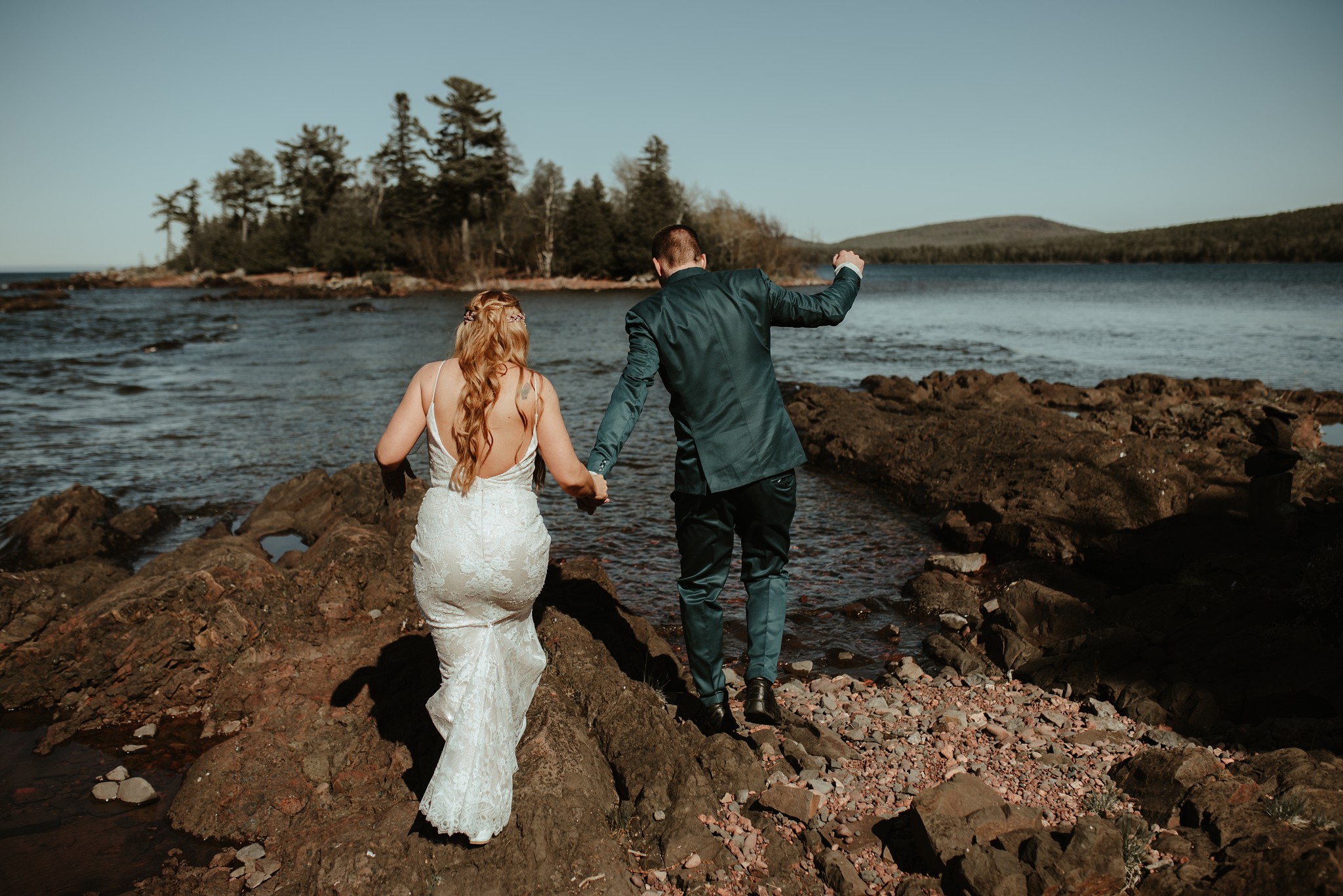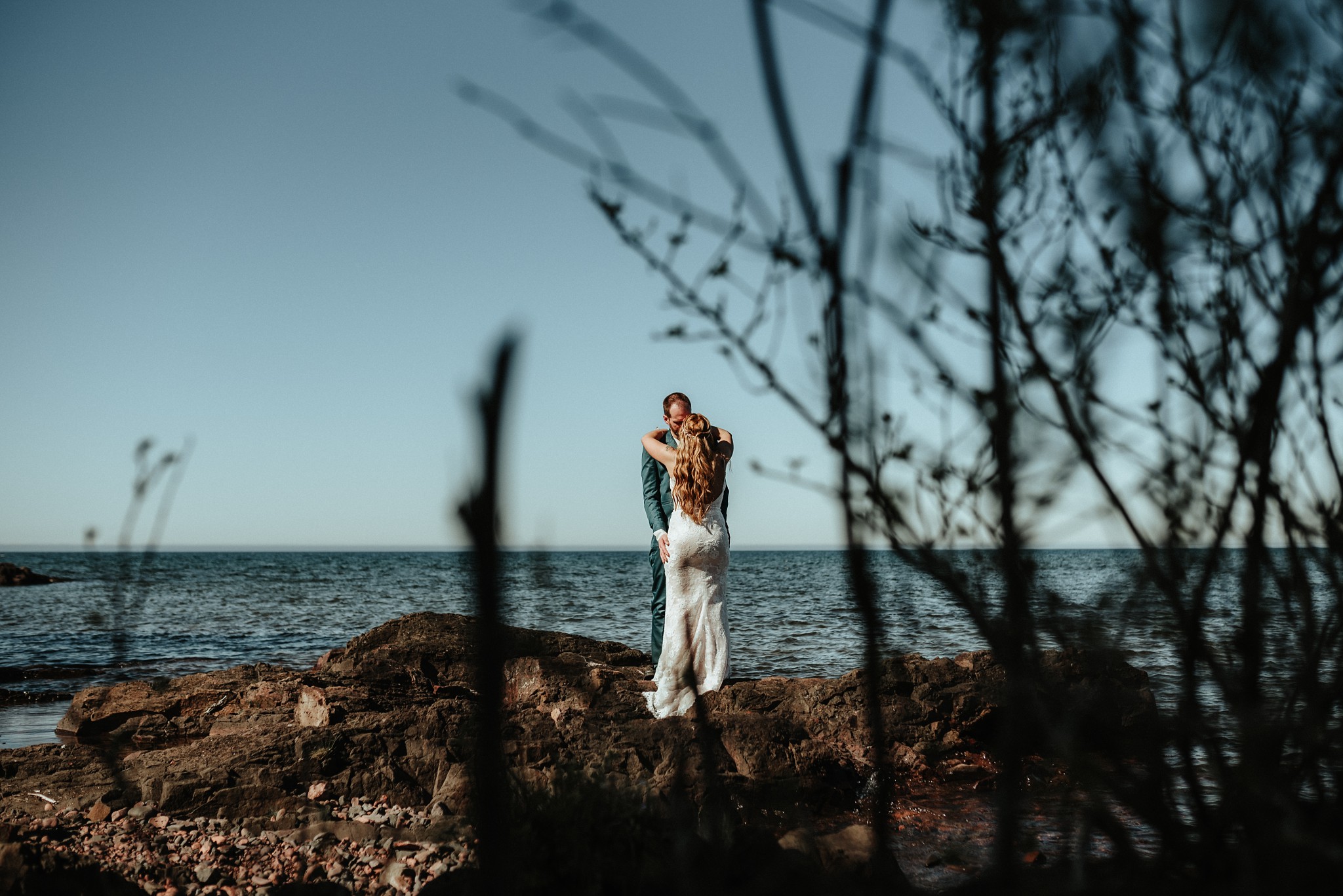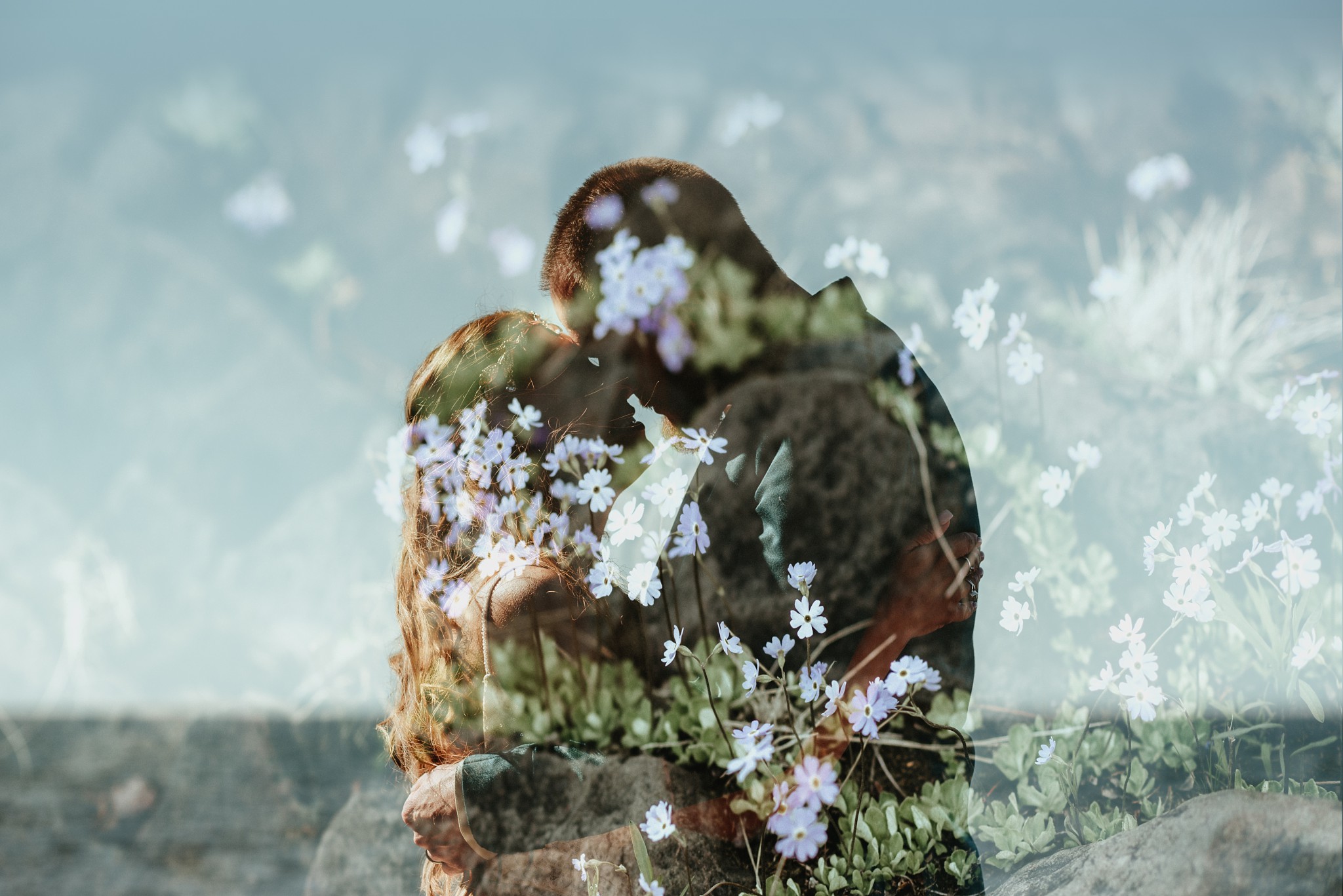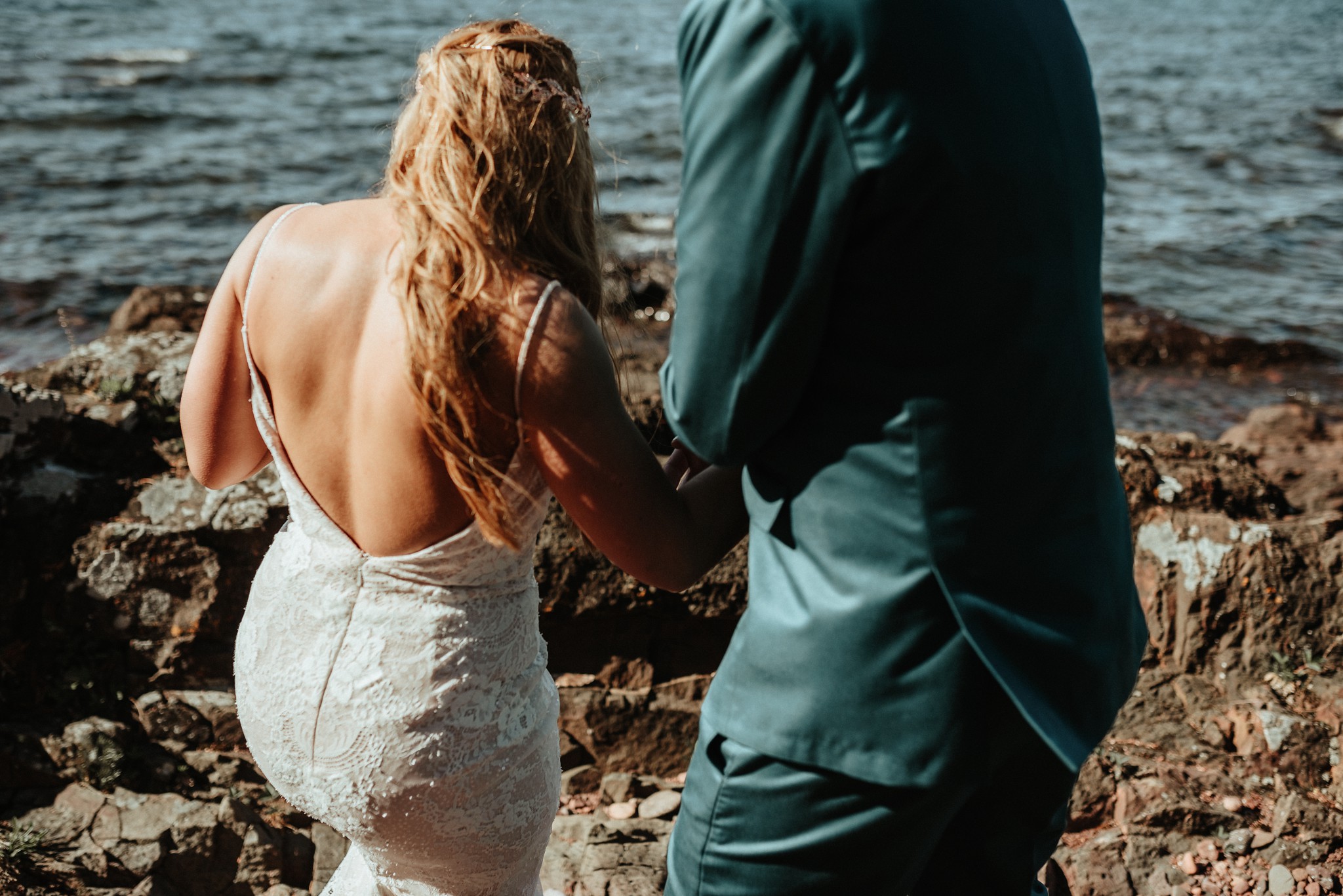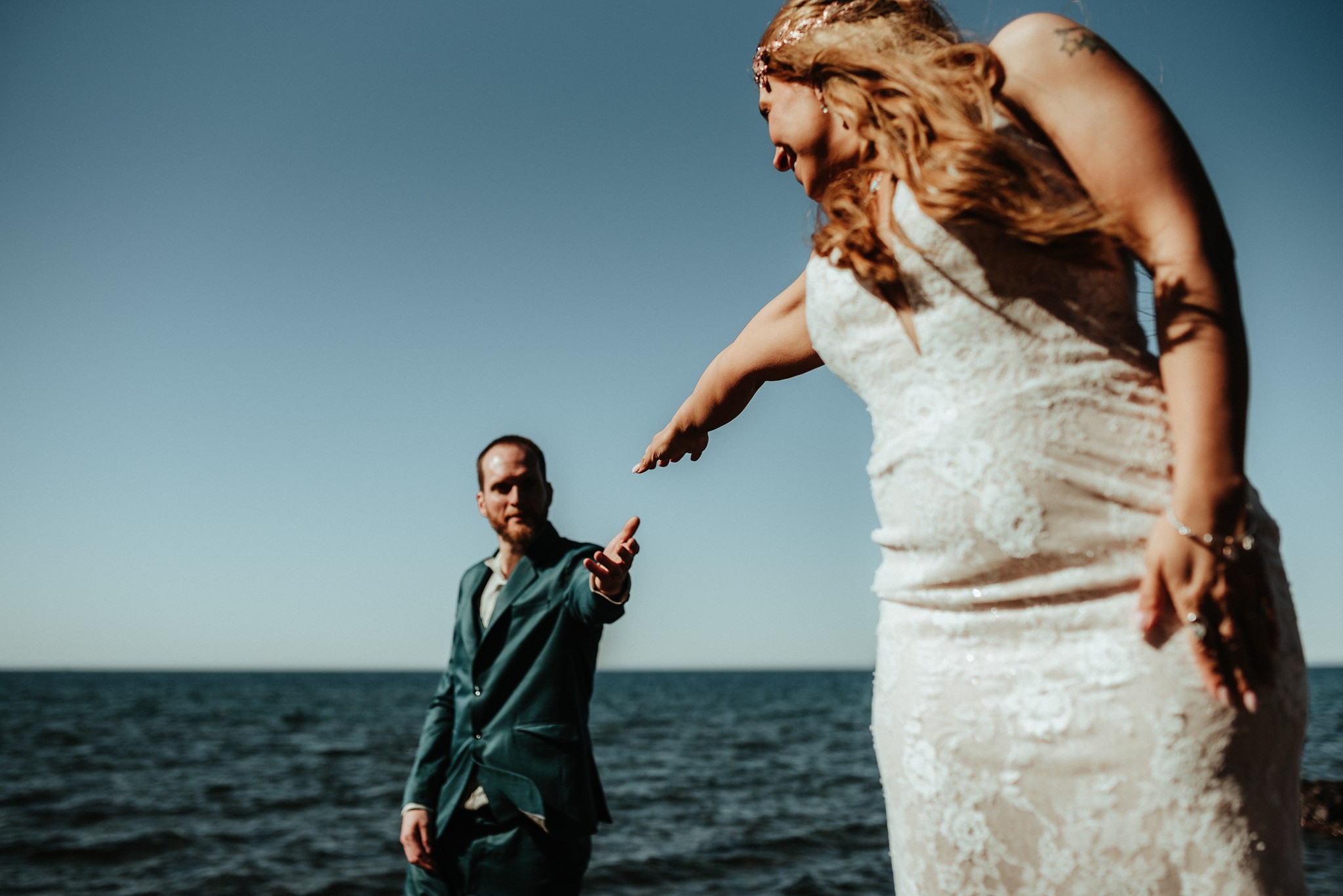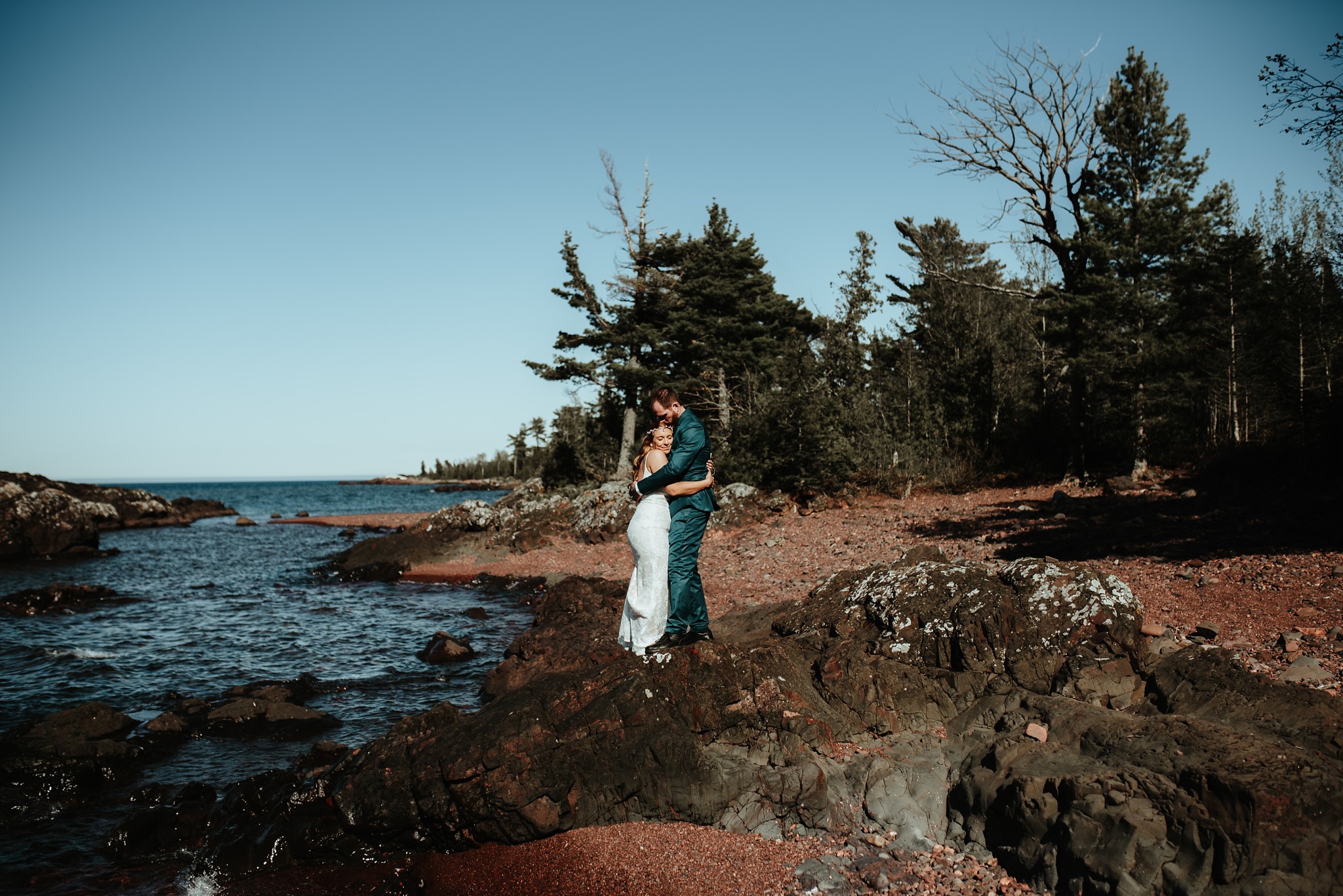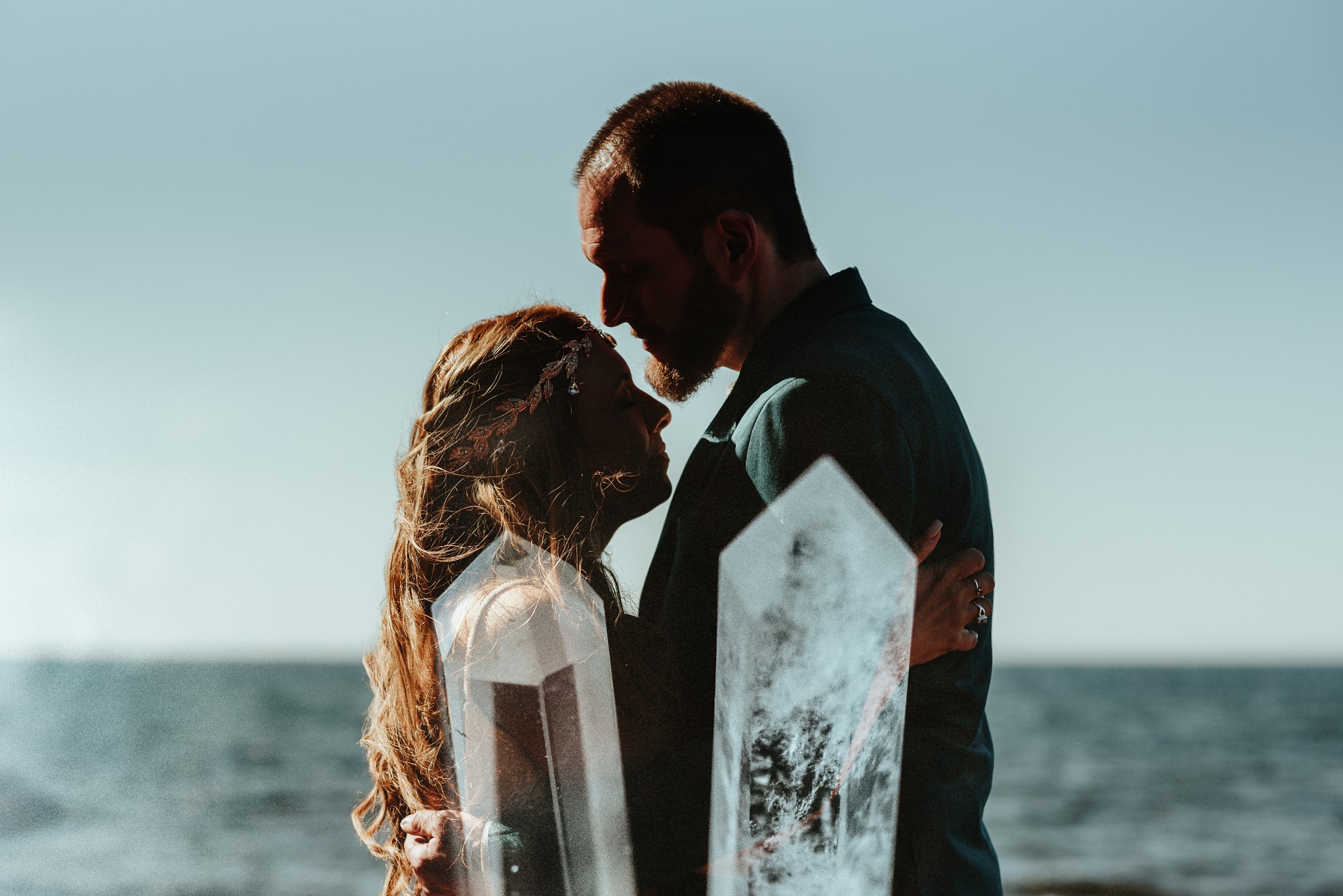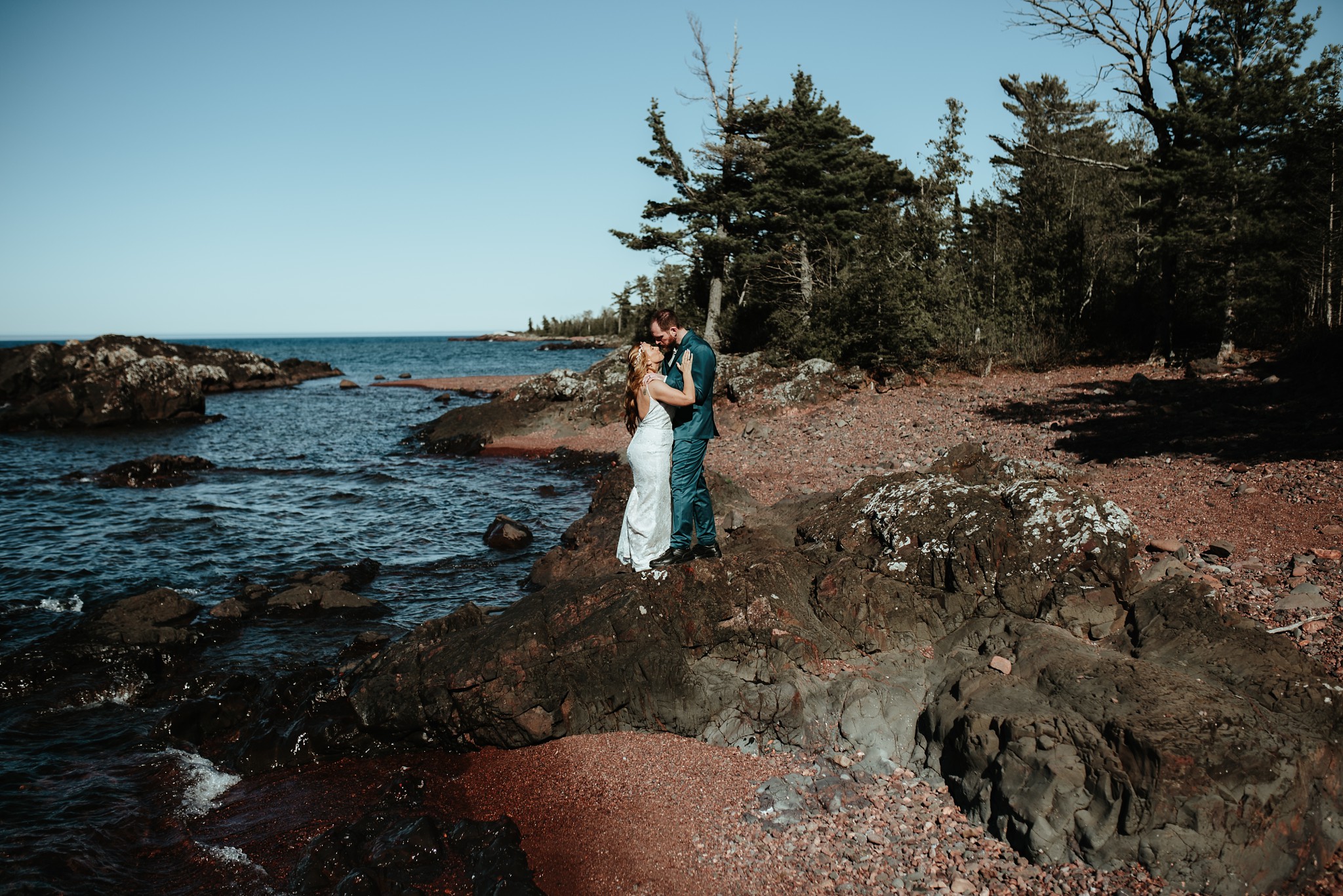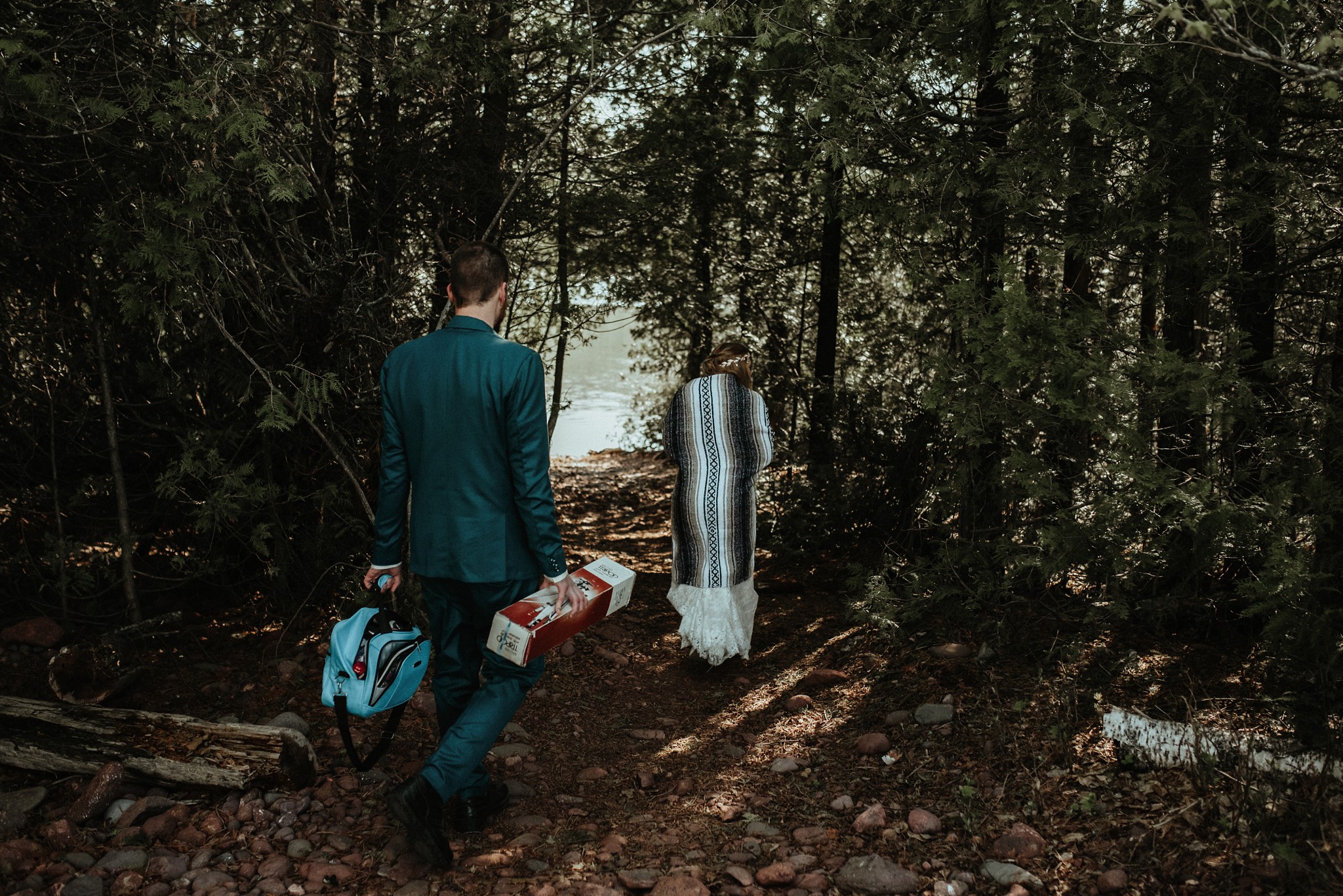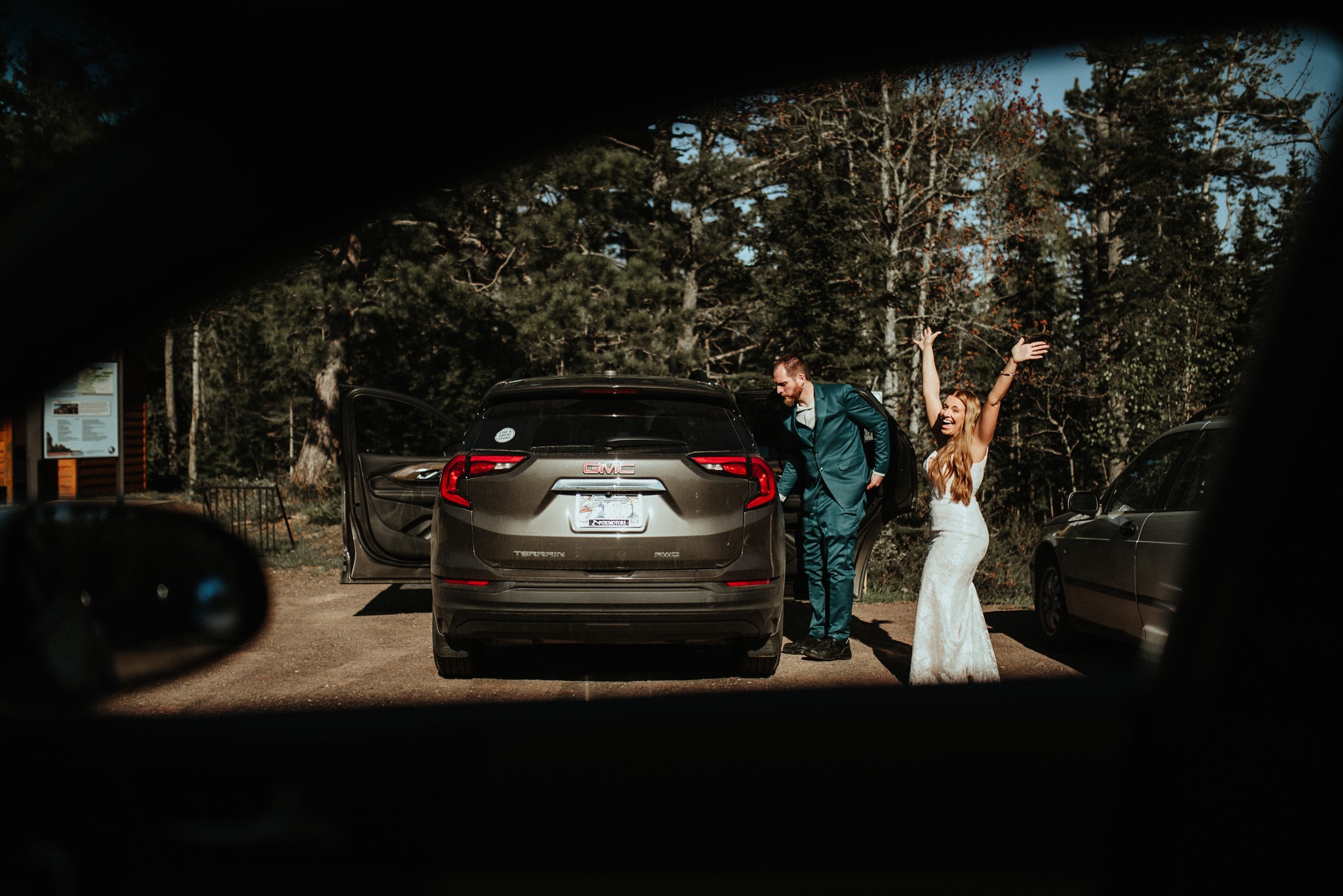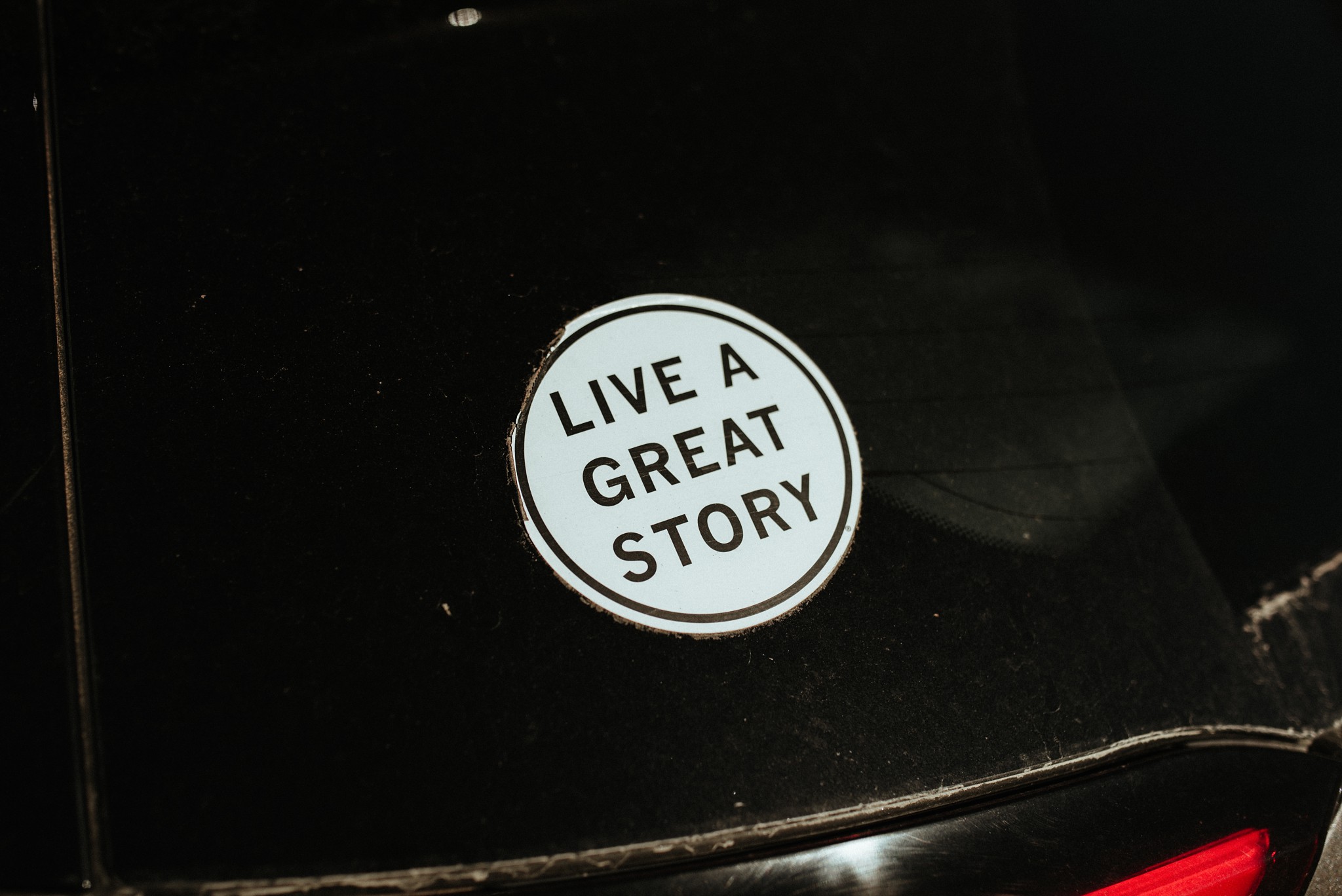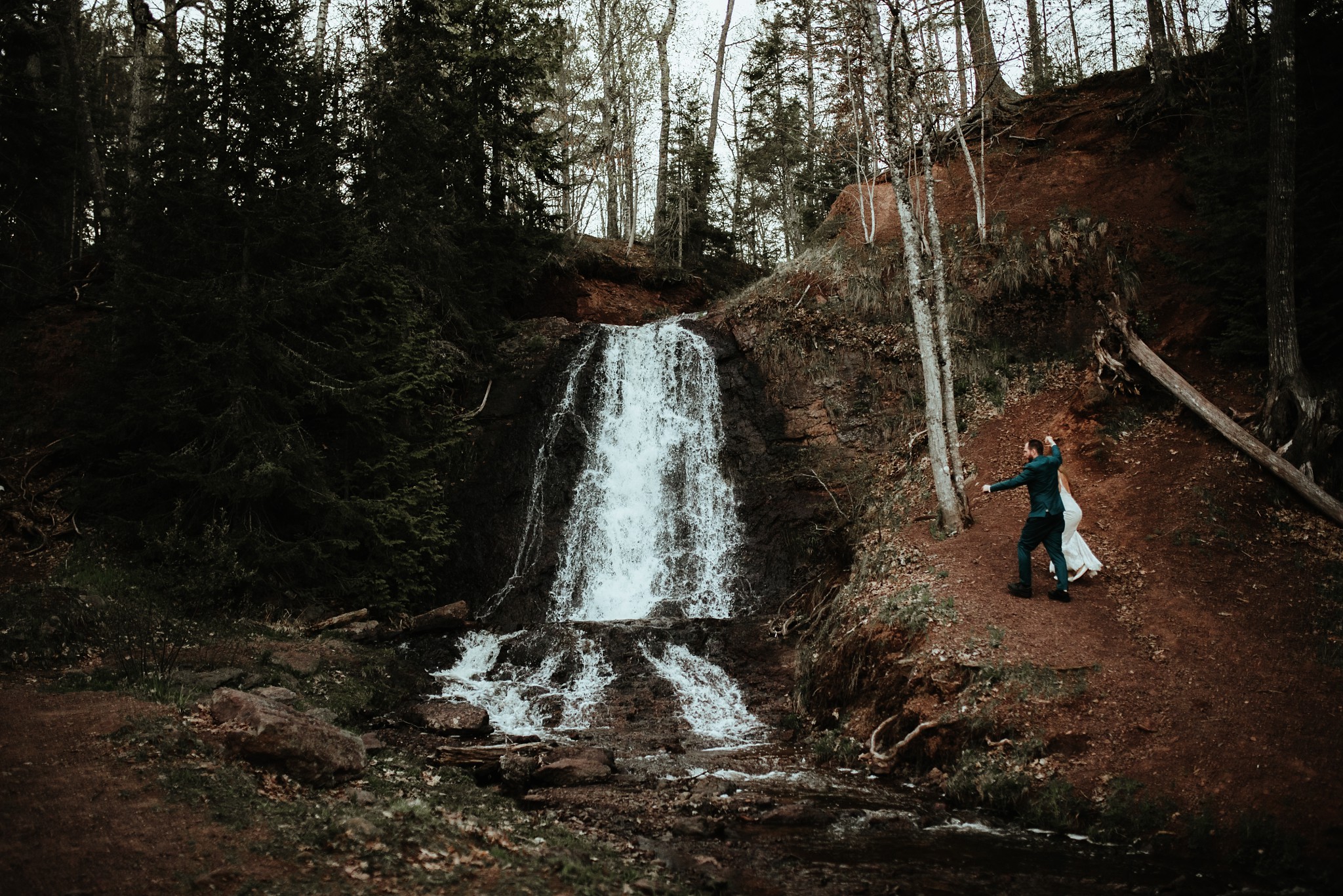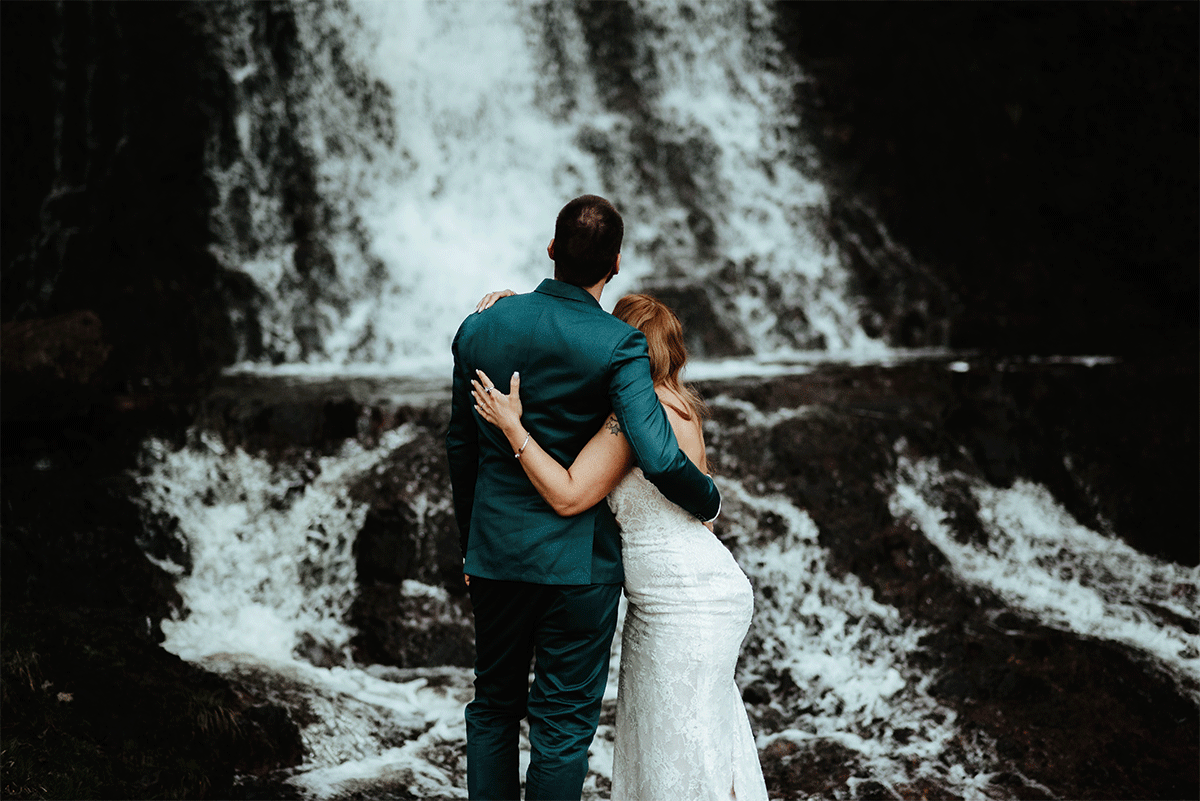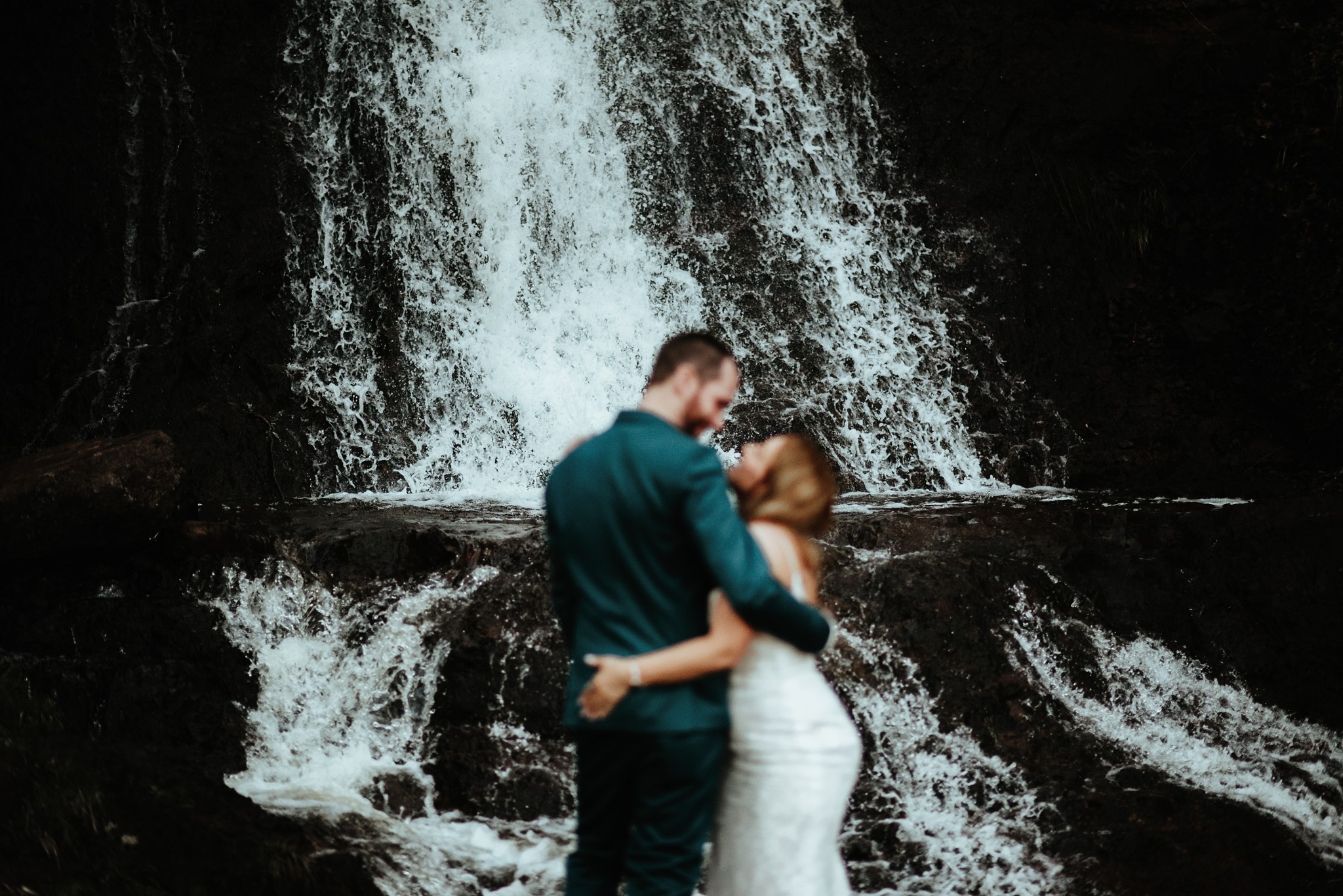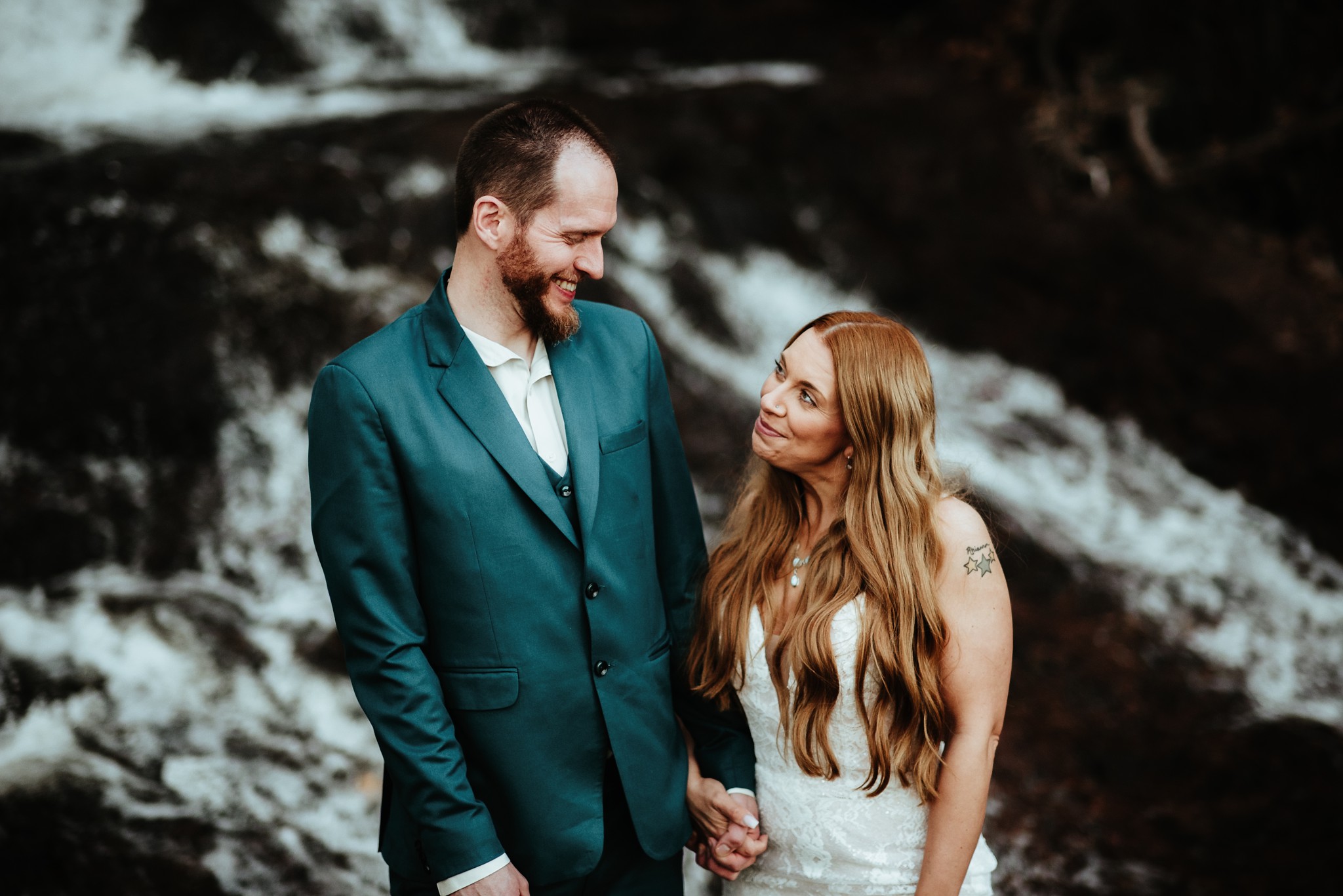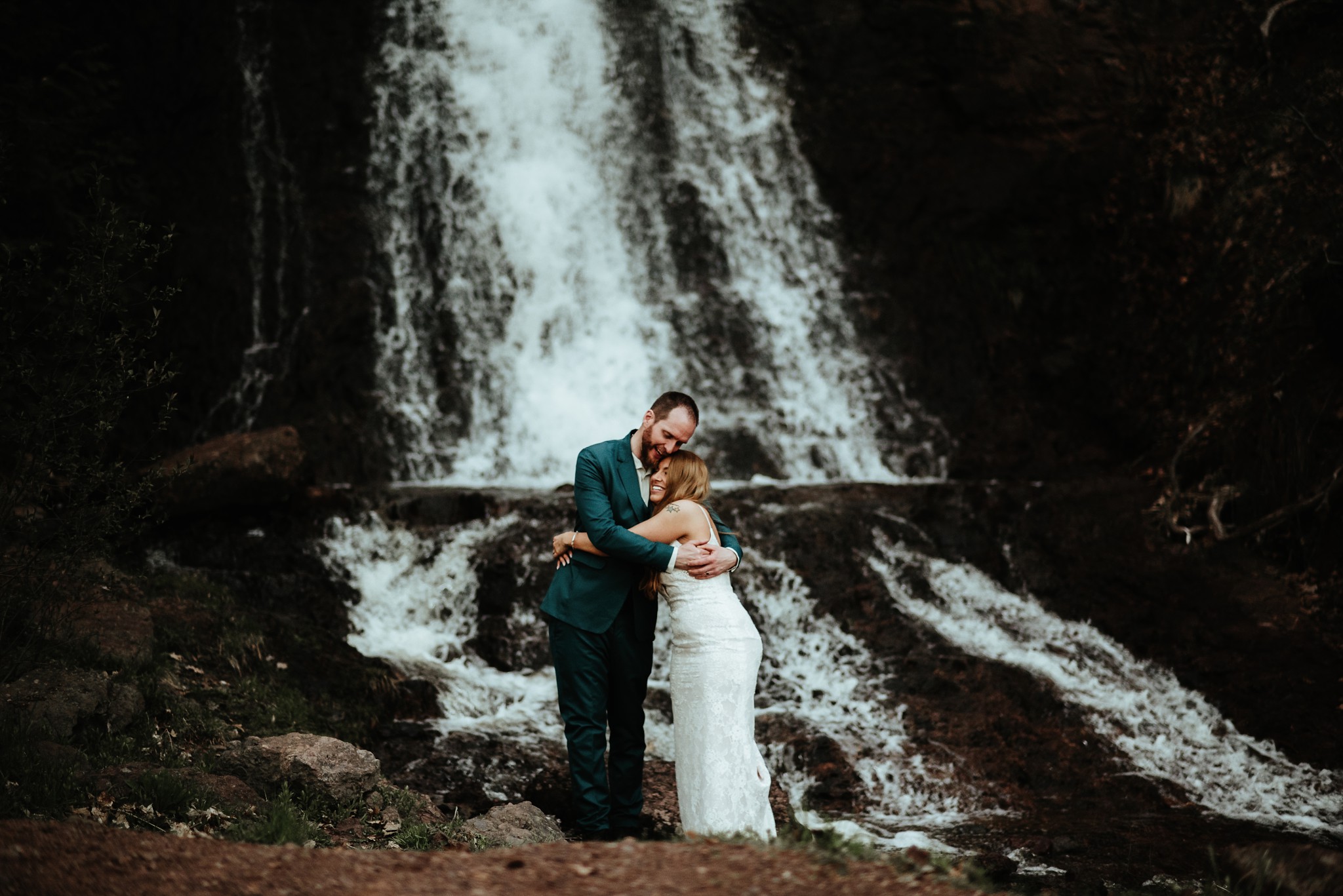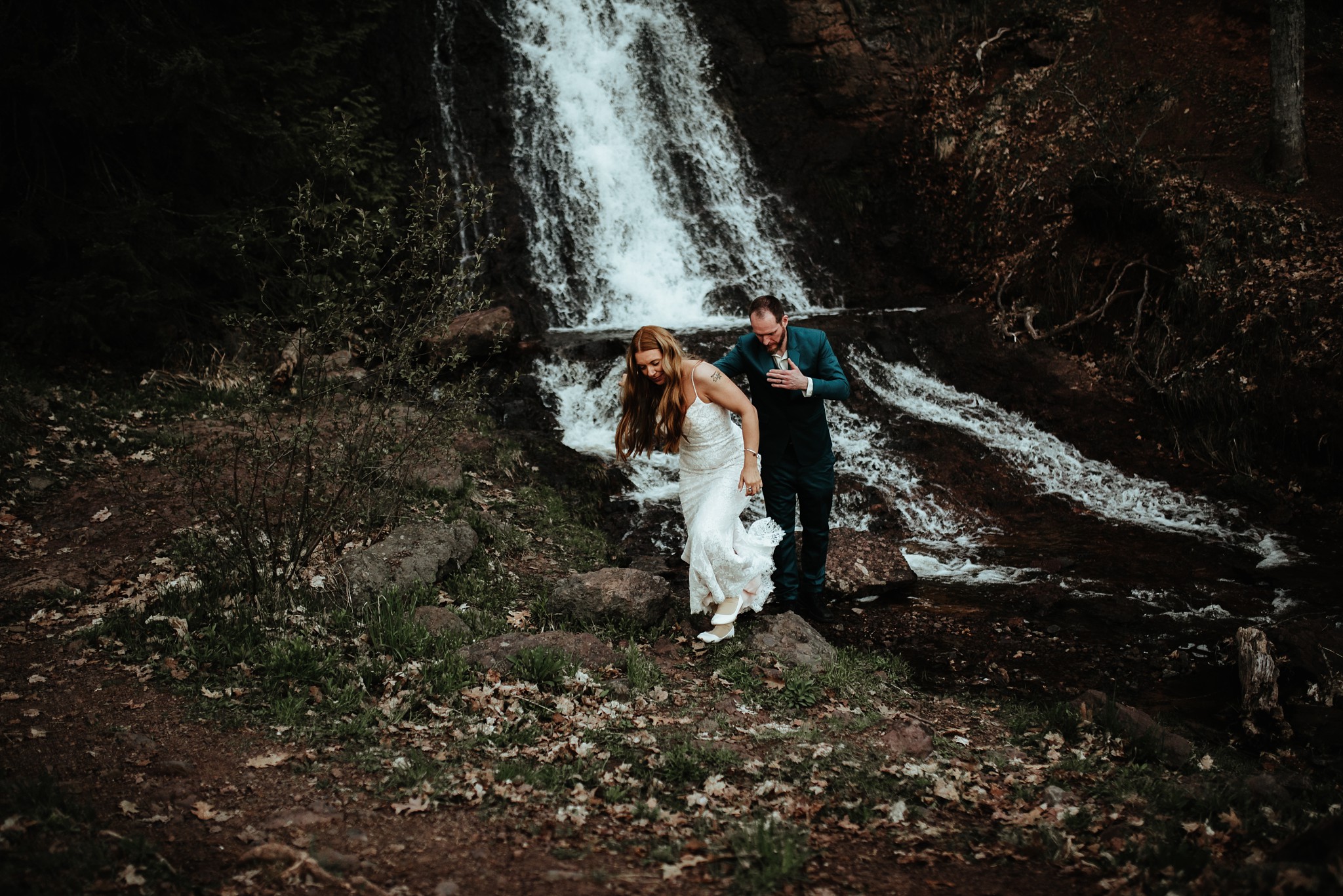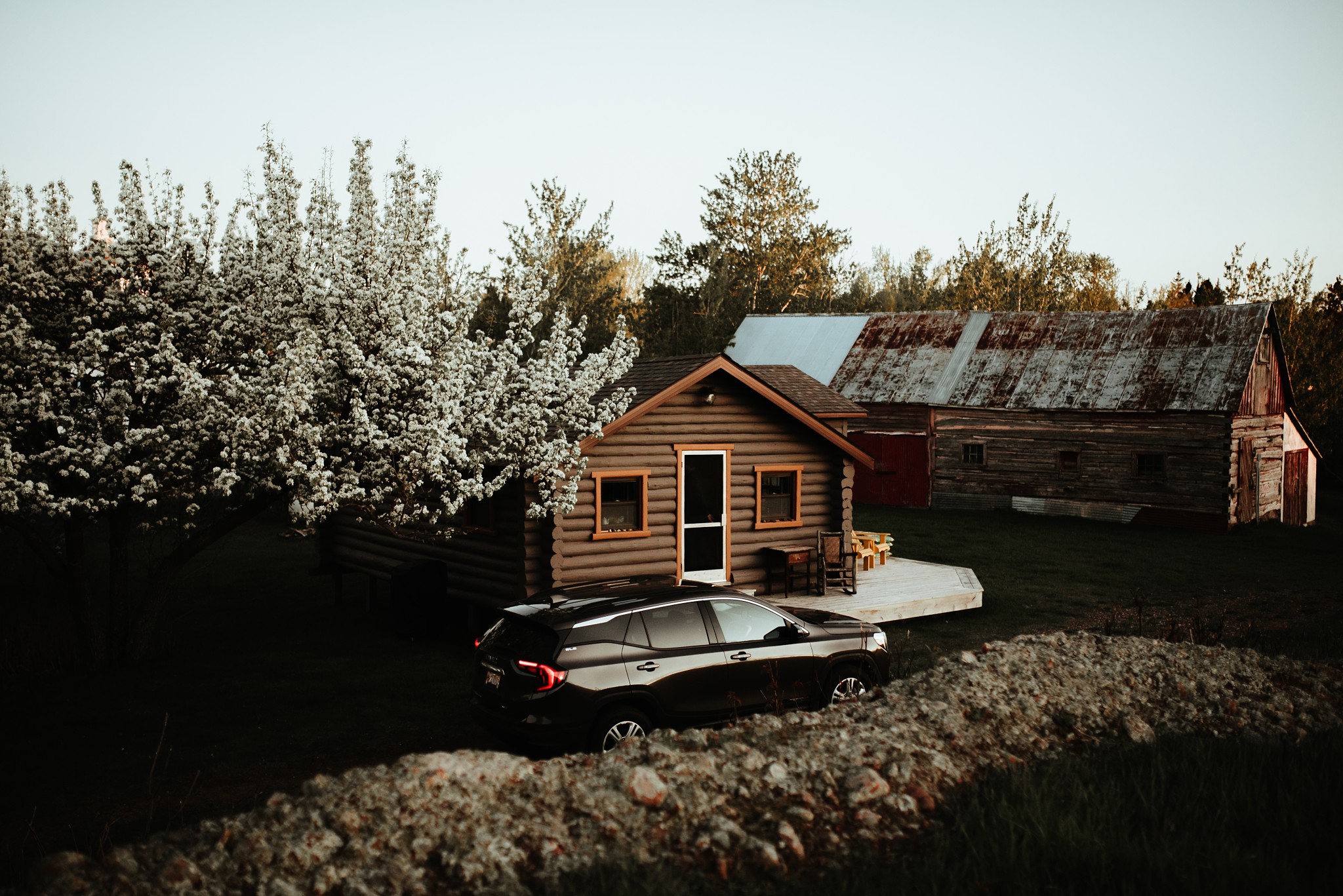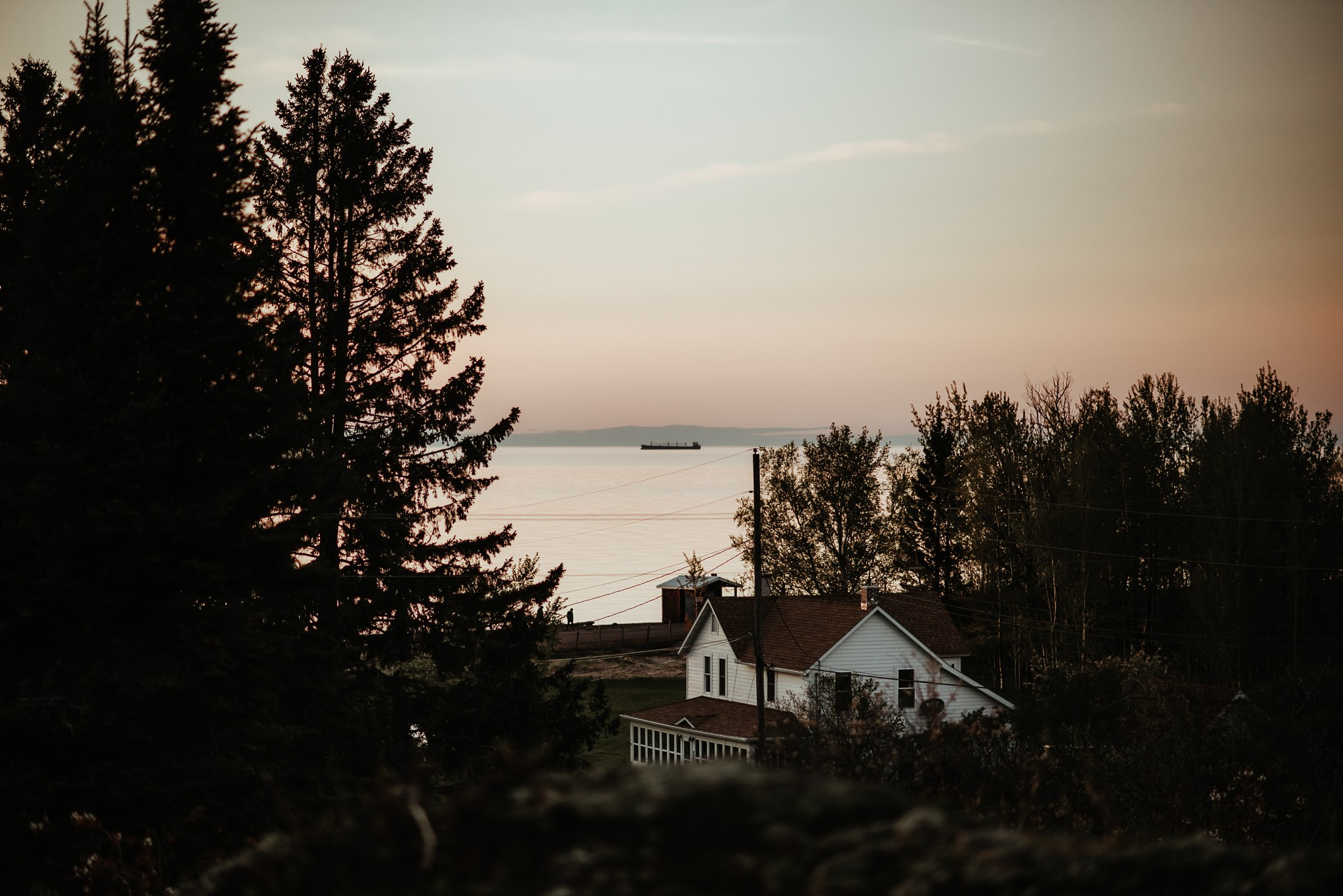 There's something about Copper Harbor that feels a world away from the rest of Michigan. Maybe it's the fact that it's just about as far north as you can get in the state. Or maybe it's the way the trees seem to whisper in the wind, inviting you to stay awhile and explore. Whatever the reason, Copper Harbor is a place that has a special magic all its own. And what better place to elope than in a place that feels like it's a million miles from anywhere? If you're looking for a place to escape the hustle and bustle of everyday life, Copper Harbor is the perfect place to go.