Destination Elopement Photography Prices + Info
Your unique, unforgettable wedding day experience!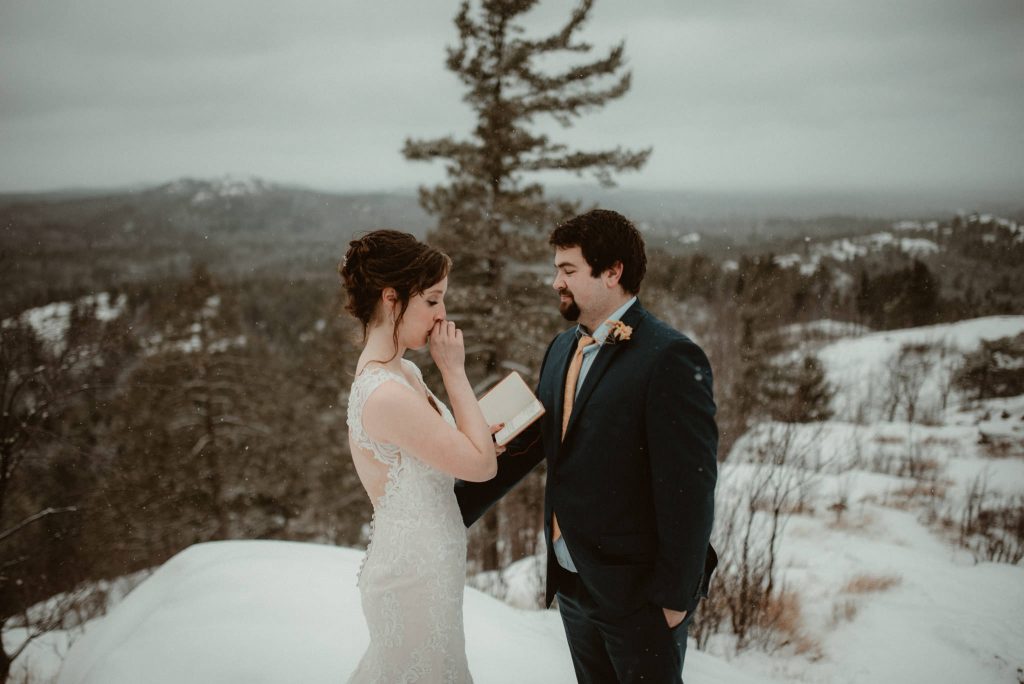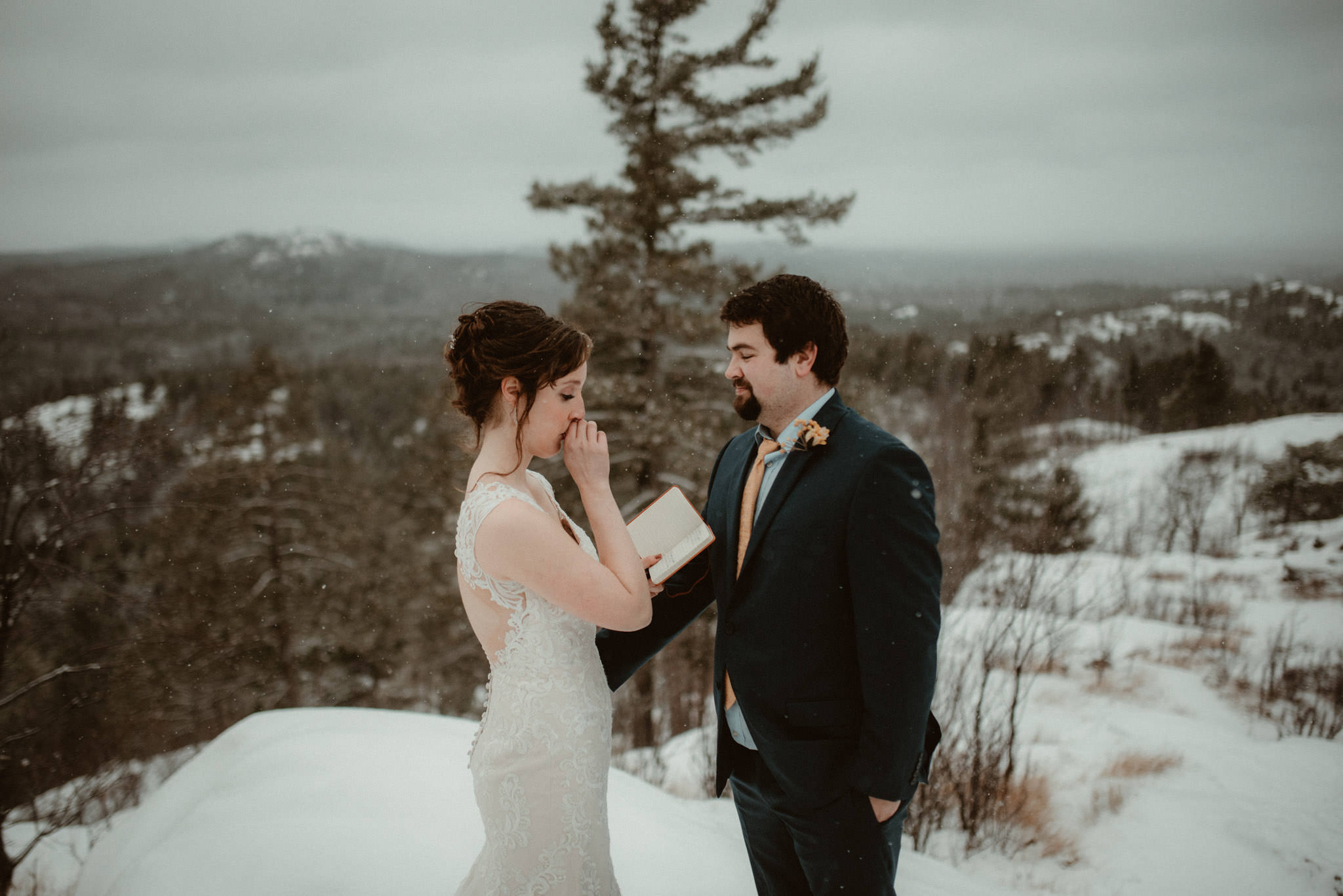 Cinematic storytelling + experienced guidance
You'll love being able to relax and enjoy the most incredible wedding day ever because I will help you plan, guide you through the experience, and document it for you in amazing photographs!
What you need to know
Because of my natural, storytelling approach to photography, you'll be able to enjoy your wedding day without pressure or worries. You get to be present and savor every moment! I'll be there alongside you to document it all, so you and your loved ones can re-live the day over and over again!
WHAT IT MEANS TO ELOPE
To elope used to mean getting married somewhere in secret, behind the backs of your loved ones, and announcing your marriage afterwards. Modern elopements aren't what your mom or grandma thinks of when you say "elope".
Eloping allows you to throw away expectations and tradition in favor of an intentional wedding day that focuses on just the two of you- a wedding day experience that's meaningful and unforgettable.
When you elope you can plan the wedding of your dreams without the pressure and stress of a traditional wedding!
Whether you envision a quiet, intimate ceremony in the middle of nature, or you love the idea of having an exciting adventure incorporated into your wedding day, the possibilities are endless when you choose to elope!
WHAT I DO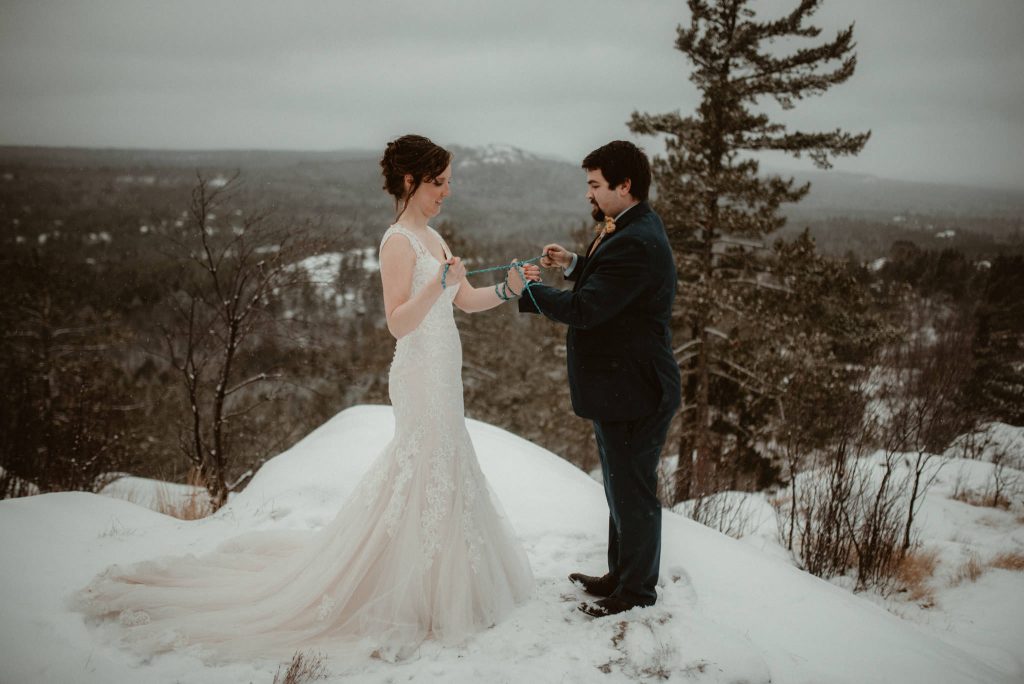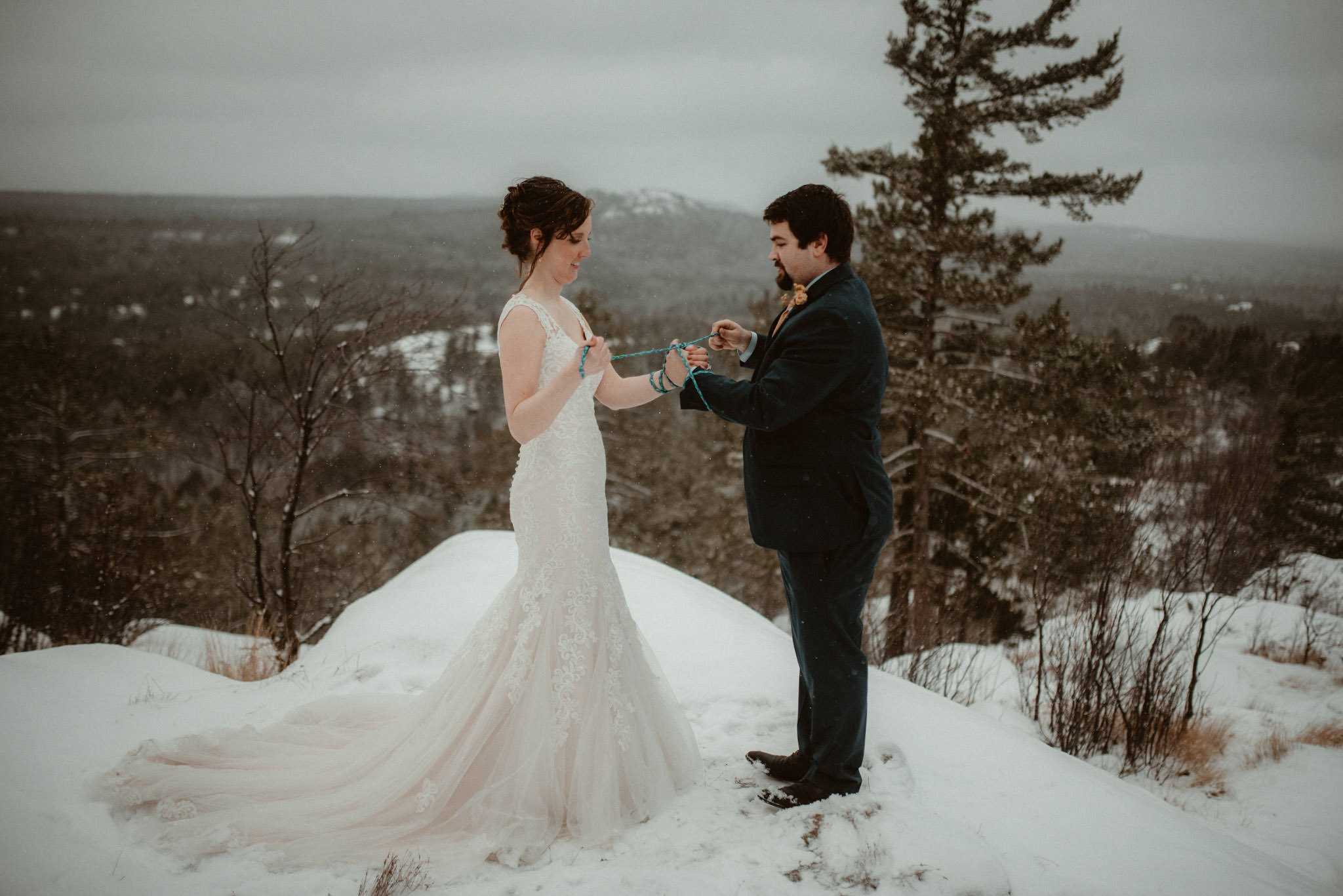 GUIDANCE
I'll use my 10+ years experience to help you design the perfect elopement by providing guidance, detailed recommendations, and more!
CONNECTION
I'll give you the gift of being able to fully relax, be present, and connect with one another without pressure or stress.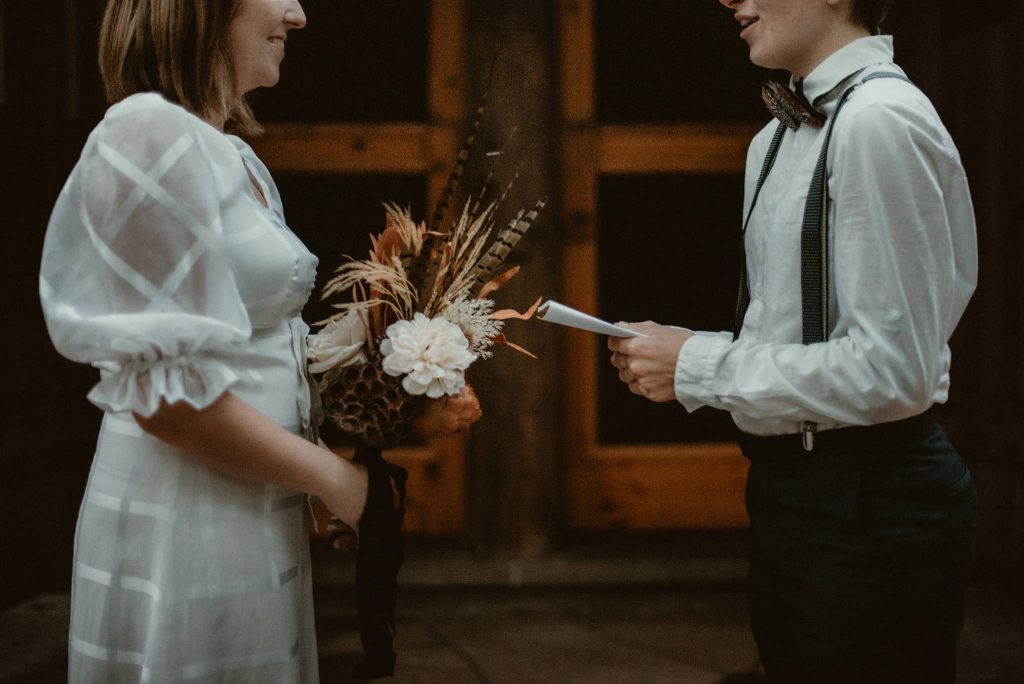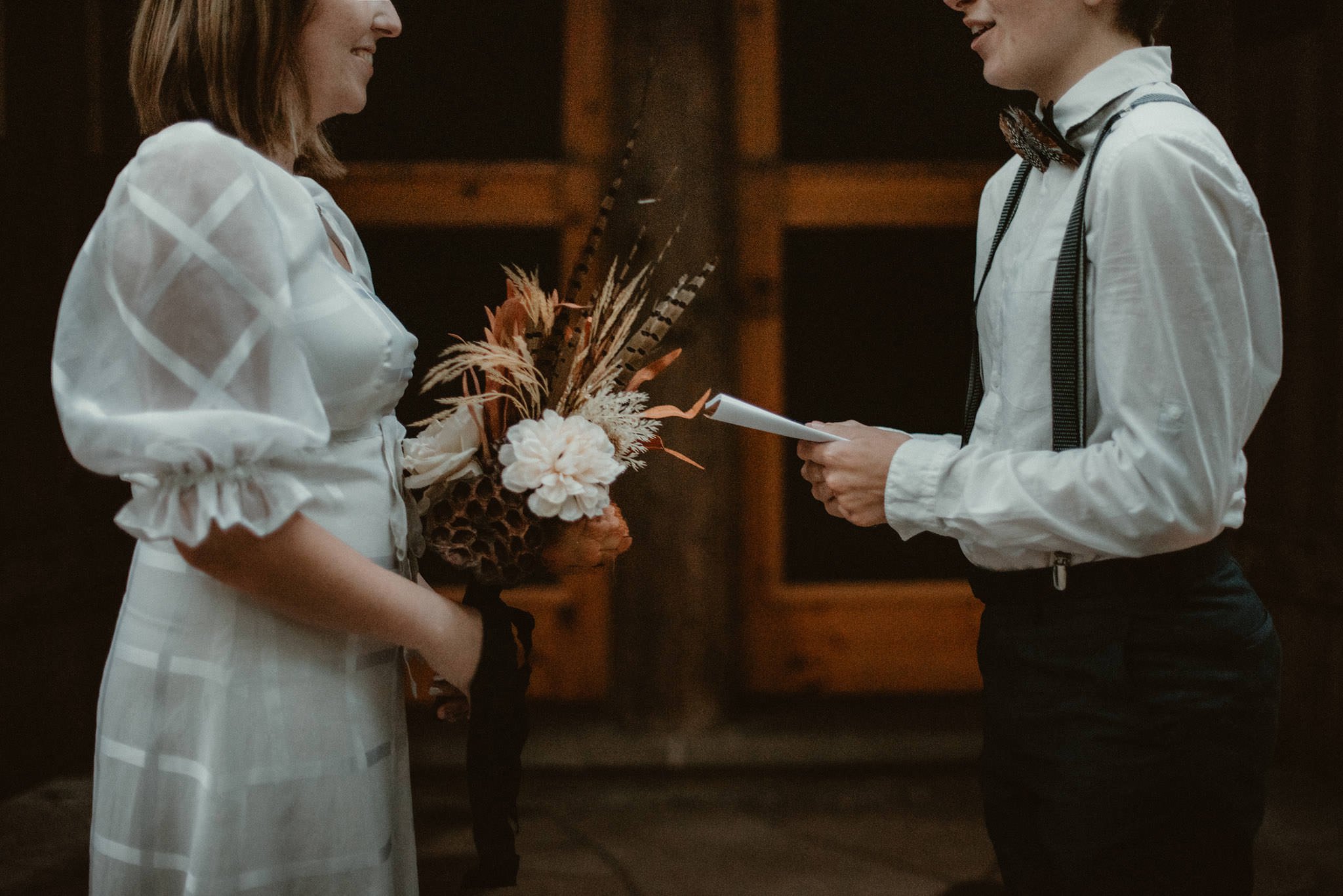 DOCUMENTING
I'll tell the story of your wedding in amazing, meaningful photos that are natural and authentic – so you can share your experience and re-live it for decades to come!
FAQ
Can we still have an adventurous elopement if we aren't hardcore adventurers?
Absolutely! You don't have to be an avid hiker/adventurer to celebrate your wedding day in an adventurous way. I can help you plan an elopement that still incorporates the wild, epic scenery you love without the strenuous activity you don't. Believe it or not, there are so many amazing places we can explore that are easily accessible, and I can't wait to show them to you!
Can we invite guests?
Definitely! But since elopements are a wedding that's focused on YOU and your experience, elopements usually have around 20 or less guests. Once you start inviting 25 or more people, the day tends to be more about their experience than yours.
Will we need to hire an officiant and bring witnesses?
Not necessarily! Some states, like Colorado, Wisconsin, and Illinois, allow you to self-solemnize your wedding. I'm an ordained minister in the US and am (in most cases) able to help if you want to self-perform your ceremony! Contact me for more info.
What if we don't want 8 hours of photography?
My prices for destination elopements are an all-inclusive rate that includes travel costs, accommodations, transportation, permits, fees, and more. The rate is the same for any amount of photography coverage up to 8 hours.
Additional hours are available if 8 hours doesn't seem enough!
Can you recommend a trusted videographer and/or live streaming?
Definitely! You can add cinema to your package and a team of two videographers will film your wedding day. Ask me about videography options. Wedding films start at $2000.
I work with a company that offers Live Streaming and will be happy to connect you with a concierge!
Elopement Packages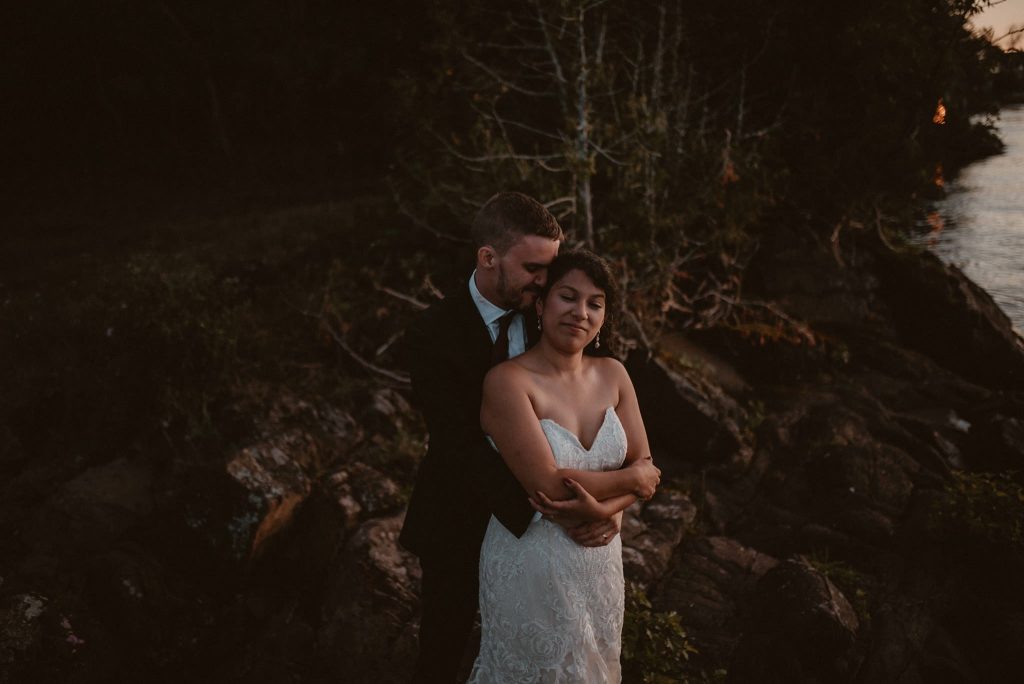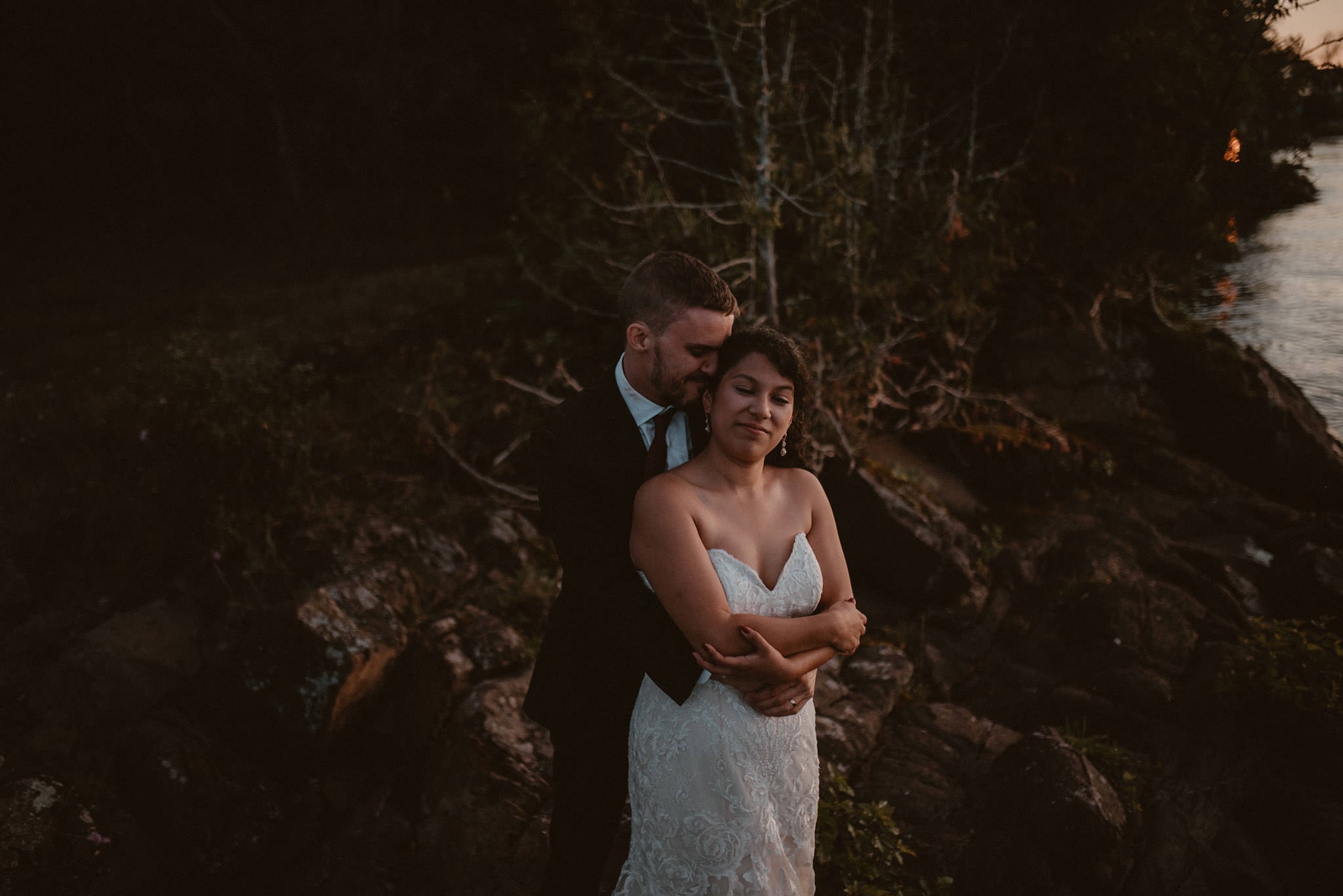 Midwest
$4800
Up to 8 hours of photography storytelling on your day, plus:
US + Puerto Rico
$5400
Up to 8 hours of photography storytelling on your day, plus: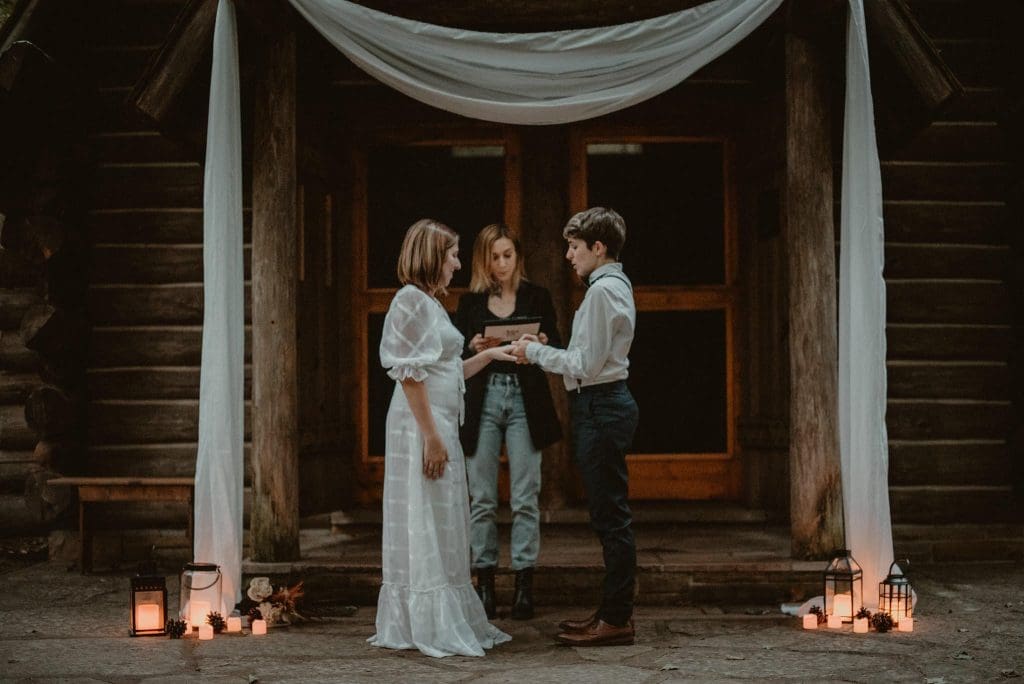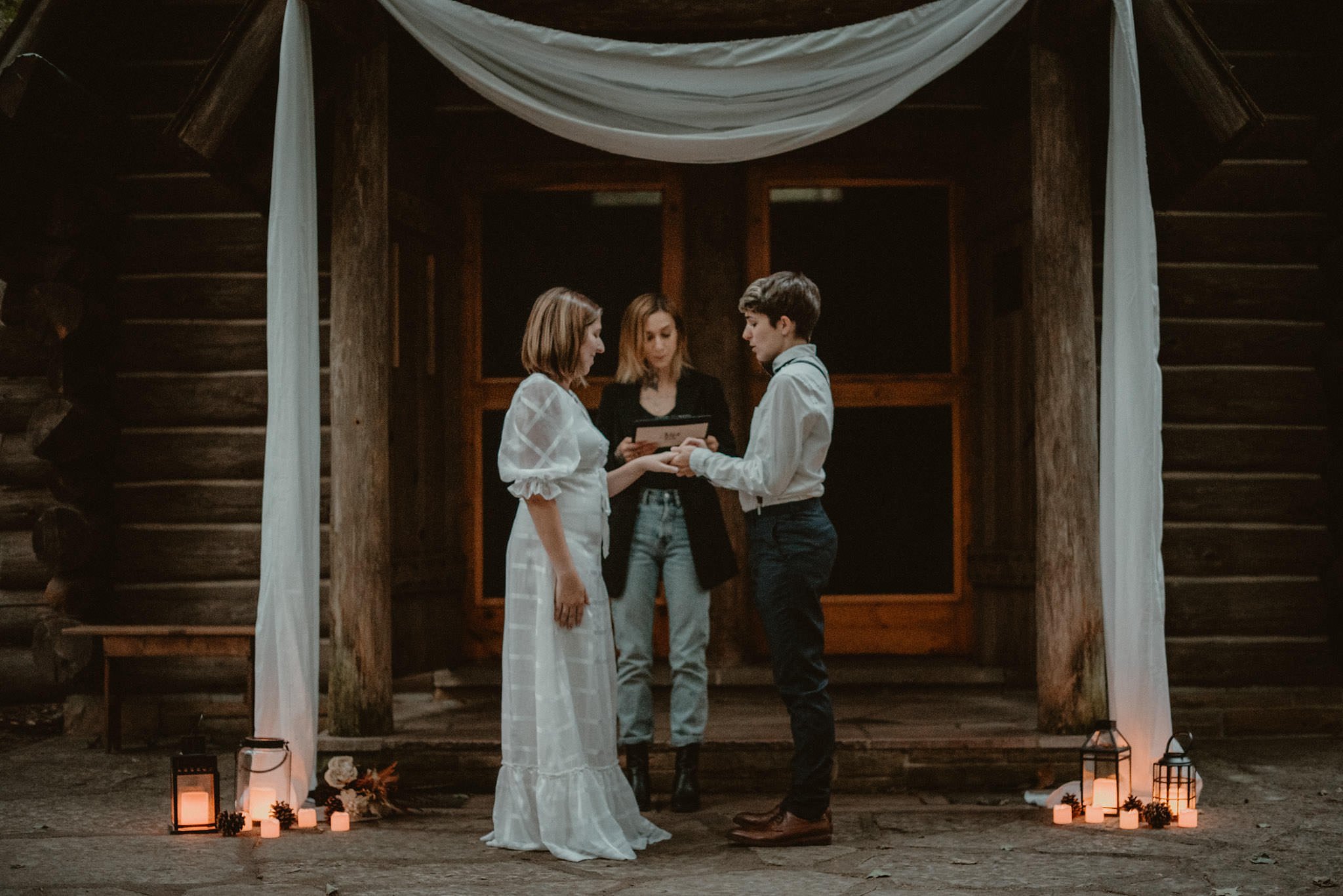 International
$6000
Up to 8 hours of photography storytelling on your day, plus:
Customize your experience!
Wedding Album
Add a custom designed, handcrafted heirloom wedding album. This album features luxurious materials with a fine art feel. You'll be able to view your page designs online, make changes to the design, and add upgrades if you wish. Get a special price when you add an album on to your photography package.
$500
Second Photographer
A second photographer will accompany me on the day-of to capture varied angles and provide additional photos of your wedding day.
I will provide your additional photographer from my network of trained professionals.
$500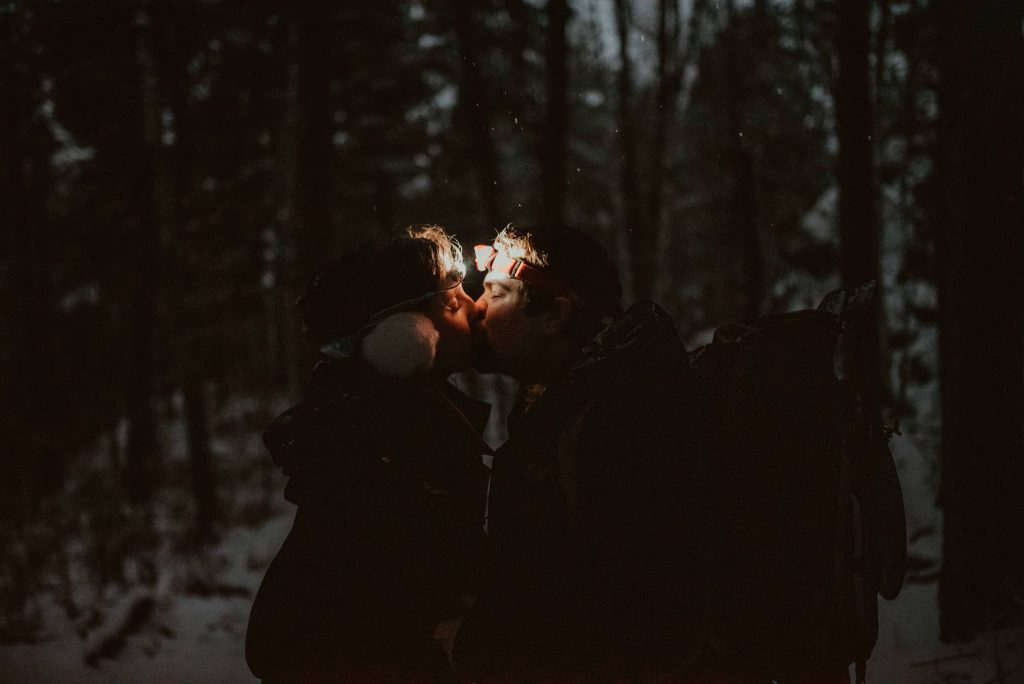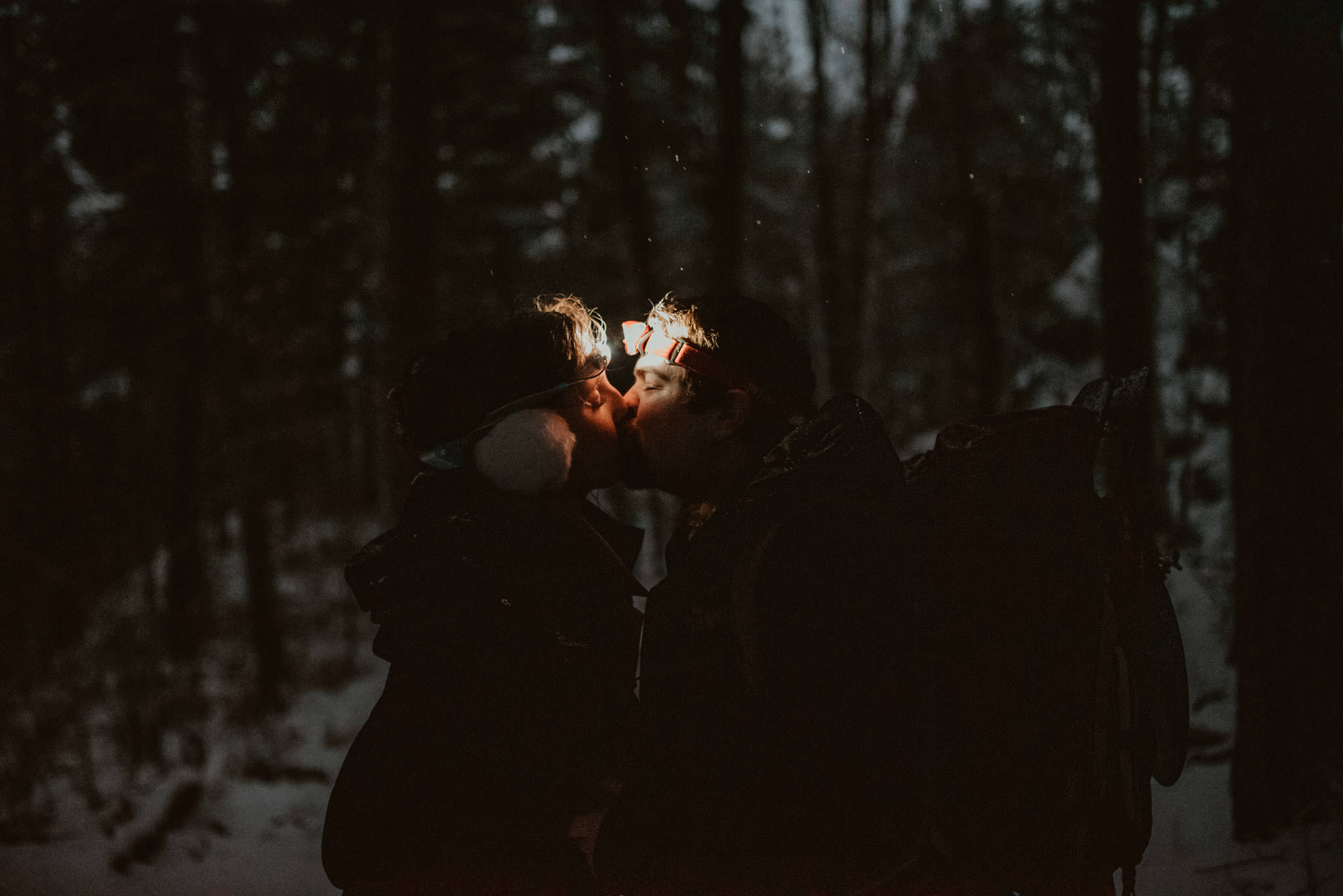 Add/Subtract Hours
You can customize your photography package by adding or subtracting hours of photography coverage. Additional hours may be added at any time up to the day of your wedding.
$300 per hour or
$600 on the day-of
Videography
Wedding films are available as an add-on service. Prices vary based on length of coverage, location, and other options. Rates start at $2000 for a 3-4 minute highlight video of your wedding day. If you're interested in a wedding film, let's talk about your options!
Starting at $2000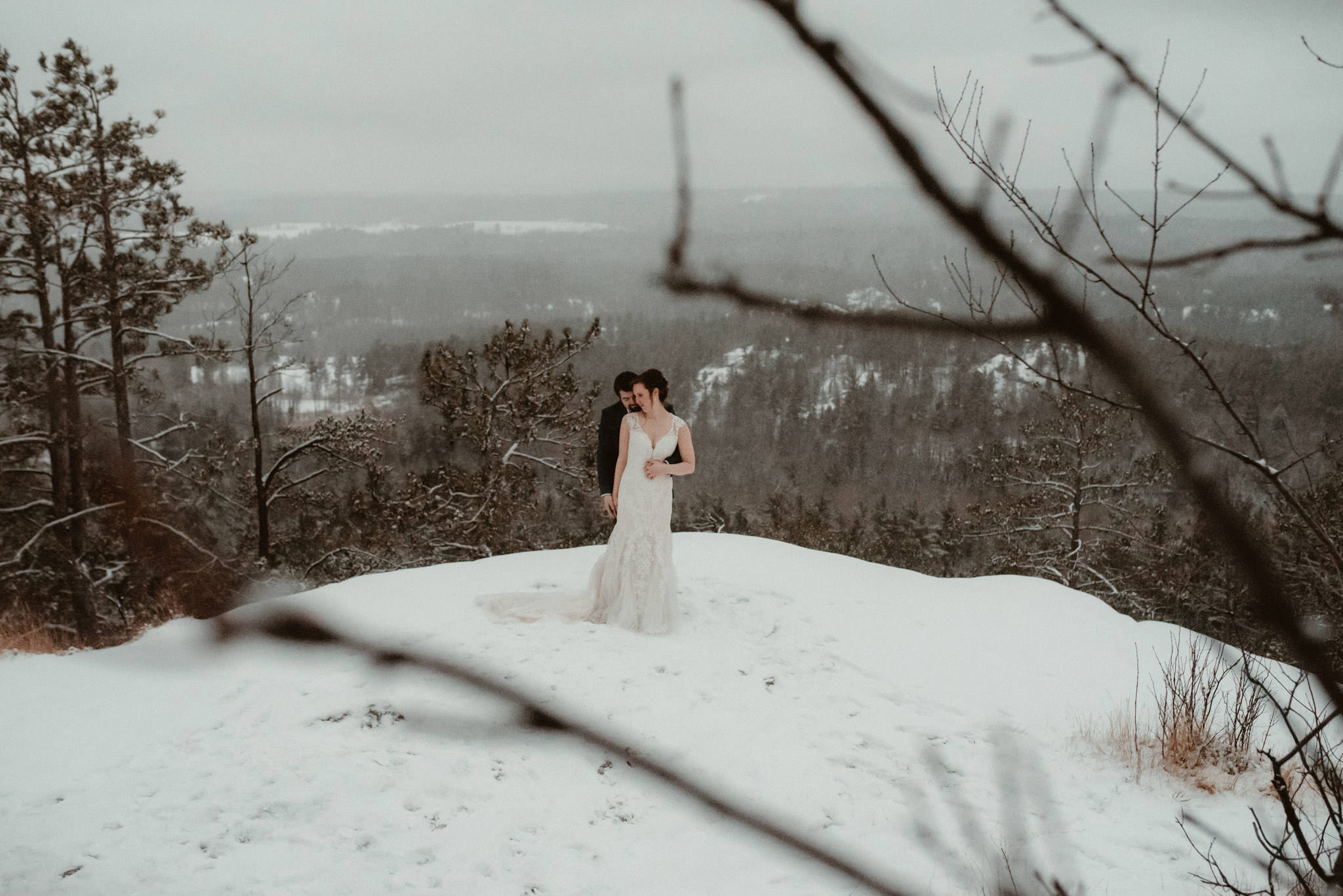 A Real Michigan Elopement
Example Gallery
A real elopement gallery I delivered, so you can get a better idea of what to expect.
Planning an elopement outside of Michigan?
I would love to help you plan your elopement whether it's a Midwest Elopement, National Park Elopement, International Elopement, or anywhere in the world!
The best thing is: prices for destination elopements are ALL-INCLUSIVE!
FREE MICHIGAN ELOPEMENT PLANNING RESOURCES