• Is it just you or do you include a second photographer?
I don't include a second photographer in my collections. I've found over the years that I'm completely capable of documenting intimate weddings up to weddings with 450+ guests by myself. My background in photo-journalism and my personality make it easy for me to blend in like a guest and get right in the mix, capturing real moments & emotions. If you'd like to add a second photographer, I'll provide one who is trustworthy, understands my vision, and can produce photographs on the same level as me. To add a second photographer there is a $700 flat fee.
• What if we're super awkward with getting our photo taken?
I know what you mean- I'm the most awkward of all! And almost every one of my clients feels the same way, too. Don't worry- I got you! I'll guide you through while we hang out together and give you easy directions that result in natural photos.
If it's possible, I recommend taking advantage of a Connection (or engagement) Session, because it's a fantastic opportunity to "practice" before your big day! It allows you to get to know me better, which builds trust, and in return produces better photos. It's a win-win!
• How many images will we receive for our wedding or Connection Session?
I never limit the amount of photographs I deliver for weddings, elopements or Connection Sessions. The frames I take are transferred from memory cards to my computer, where I carefully choose the collection that you'll finally see. I remove duplicates, test shots, and unflattering images, then deliver the best to you.
I typically deliver between 50-75 images for every hour of coverage. For Connection Sessions, usually around 75-100 images. All of the images are delivered as carefully edited, finished photographs.
• We noticed that most of your photos are just couples, do you also take detail photos and group portraits?
I'm passionate about documenting the connection between couples in love, and that's the most important thing I want couples to want to work with me for. But, of course, every aspect of your wedding is important. Besides the couples photos, the moments, relationships, and emotions are what I focus on during the course of your day. These are more important to me than staging set-up shots of your dress hanging on a hanger or your rings balancing on a flower. I'd rather capture the details with a human element or as I find them, and spend more time on real moments.
• When do we get to see our photographs?
Wedding galleries are delivered within 6-8 weeks of your wedding day. I typically try to post an image or two on social media within a few days after your wedding or elopement, for you to enjoy while you wait. I promise it's worth the wait! Connection Session galleries are delivered within 14 business days.
• How much time should we plan for photos on our wedding day?
You're choosing to invest in your wedding photography, and it's important to make sure there's enough time for me to do the best work possible for you. When I don't have enough time, it not only causes unnecessary stress, but it will directly affect your photographs. When you book me as your wedding photographer, one of the first things we'll talk about is your timeline for photography. I'm more than happy to help, because it makes my job much easier when I know I have enough time. :)
• Do we get high-resolution files and can we print them?
Yes! You'll be able to download every single one of the images in your gallery, as soon as you get it! You'll be able to download them in high-resolution (print sized) and low-resolution (web/social media sized). Your files will come with personal-use rights to print and share. You can order beautiful professional prints and other products with a lifetime guarantee right within your gallery, but you'll also have the peace of mind that you can have them printed anywhere, at any time- now or in the future.
• CAN YOU RECOMMEND PLACES FOR A DESTINATION WEDDING OR ELOPEMENT?
As you might already know, I love to travel! When Scott (my husband) and I were married we chose to travel to an epic location, elope, and then have our reception at home- so I'm no stranger to weddings that involve travel. I've also had the pleasure of photographing some awesome destination weddings! If you're planning a destination wedding or elopement, I'd love to offer ideas and advice- just shoot me a message!
• WHAT IF THERE'S BAD WEATHER?
I encourage embracing the weather and just going with it, whatever that may be. I love wind because it creates mood and movement, I love stormy clouds, and I love it when it's chilly because it makes it easier to snuggle together. I don't mind a little rain, mud or snow. If the weather is so bad that it might ruin my gear or cause harm (hail, lightning, sub-zero temps, etc.) then we would either find a way to shoot indoors or reschedule if possible.
• WHAT DO WE NEED TO DO TO BOOK YOU, AND HOW SOON IN ADVANCE?
In order to book me for your wedding, I'll need a signed photography agreement and a $500 non-refundable retainer to reserve your date. When I have both of those things, your wedding photography is reserved! I recommend starting the booking process as soon as possible (once you have your date) because my calendar fills up quickly, especially in the popular summer and fall months. I work with a limited number of couples each year, to ensure I can provide the best service and attention to all of my clients. :)
• WHEN IS THE BALANCE DUE AND CAN WE MAKE PAYMENTS?
Your remaining balance is due 30 days prior to your wedding date. To make it super convenient, you're welcome to make partial payments, in any amount, at any time, as long as the balance is paid in full on or before the due date. I can take credit cards, PayPal payments, checks, and cash. :)
• CAN YOU TEACH ME HOW TO TAKE BETTER PHOTOS?
I would love to help you learn how to improve your photography skills, and one of the first things I tell people who ask is "start by reading your camera manual!". I know it's sooooo boring, but this is truly the best way to learn your camera and improve your skills. You won't be able to take better photos until you learn your equipment! Secondly, there are so many awesome online resources that can teach you simple ways you can take better pictures. Beyond that, I do offer 1:1 mentoring and learning opportunities (limited availability in busy wedding season, of course). Check out my page "For Photographers" ;)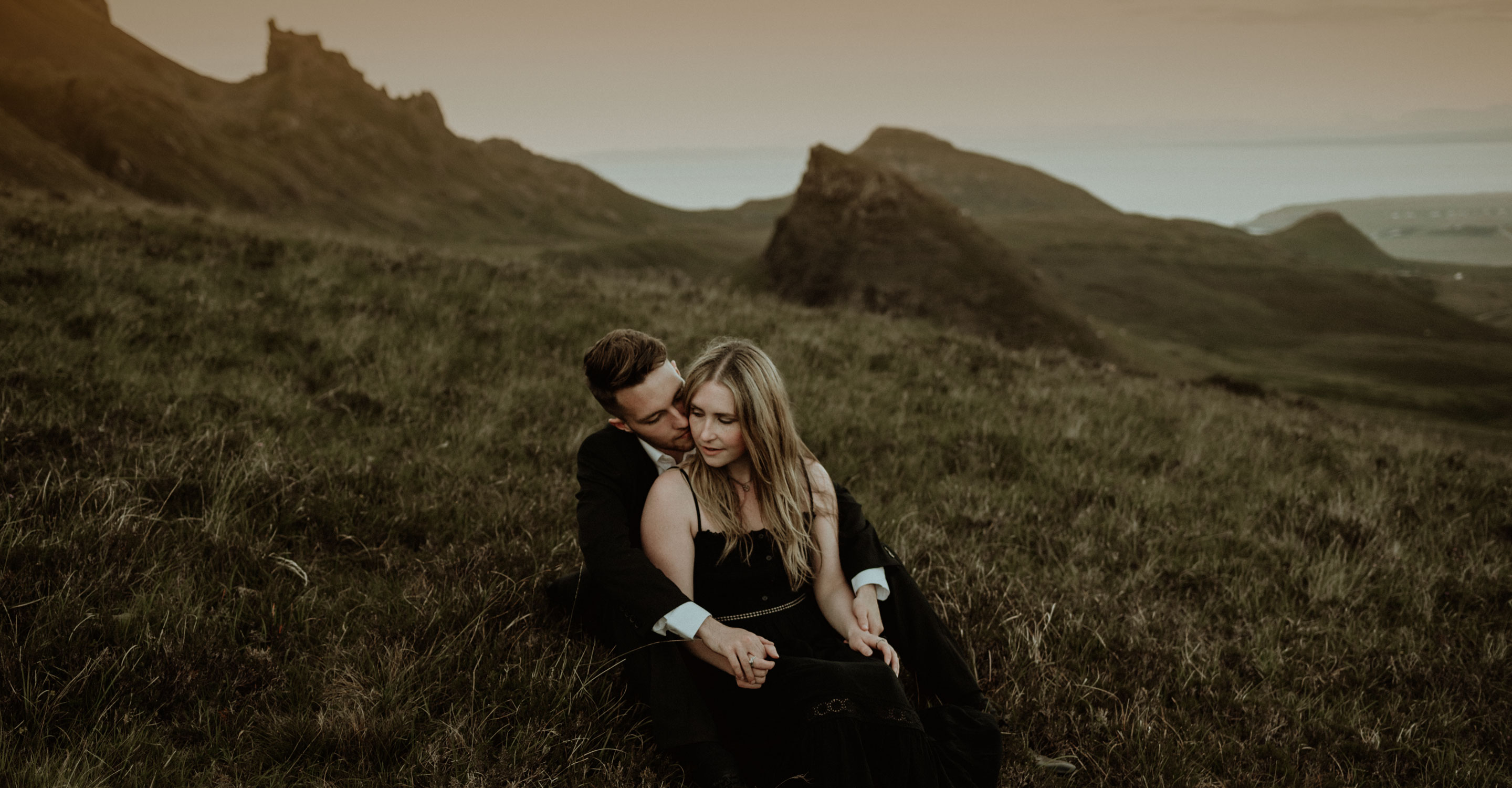 If you're looking for a photographer whose focus is to just to show up and capture your typical posed, traditional shots, I'm probably not going to be the best fit. People usually choose me because of my style- beautiful, intimate, and meaningful photographs of just the two of you, while also telling the story of your day in a natural and unobtrusive way. If you're just shopping around trying to find the cheapest deal, you simply won't value what I provide to you. My photography is an investment. In fact, it's the only investment from your wedding day that will increase in value as time goes on! I truly believe you deserve to have a photographer who you love, and who can capture your story, authentically. If you feel that I'm a great fit, shoot me a message and say hey!