LUME PHOTOGRAPHY
Artistic, natural, and timeless photography that allows you to relax and enjoy every moment while I document your story in amazing photographs!
My goal is for your photos not only to be beautiful and timeless but also to reflect the energy of how you felt on your special day – capturing the spirit of all those present.
Lume Photography is a Michigan-based wedding and elopement photographer specializing in natural, emotive storytelling. I work with couples to tell their love story through images that are romantic and poetic. I believe my most important job is to capture the authentic moments during your day so you can experience them again and again.
WHY I DO WHAT I DO
I believe a storyteller is someone who can observe and perceive the moments happening in front of her with creativity and a little mystery, capturing the authentic, the raw, and the candidness of the moment in a way that moves the soul.
Storytelling is what I love about photography, and it's what keeps me going.
I care so much about your experience as well as the images that I make. I pour my heart and soul into what I do. Since I started this adventure (11+ years ago), there hasn't been a day when I haven't smiled, laughed, or cried happy tears because of my work.
I hope to create timeless, soulful images for you that will fill your heart and your home with love. And to remind you exactly how it felt – the love, the joy, the everything.
i love working with couples who
I'M NOT THE PHOTOGRAPHER FOR EVERYONE
And I'm ok with that. My style isn't for everyone. If you're looking for a photographer just because it's expected – something you're "supposed to do", then I'm probably not the right fit for you.
If you're looking for mostly staged, perfectly posed or perfectly executed photos, then I'm also probably not a good fit.
But, if you feel a connection with my work and value photography because it's what you want- especially if you want a photographer who will tell your unique story with creativity, artistry, and emotion, then LET'S WORK TOGETHER!
ELOPEMENTS
For adventurous, nature-inspired weddings with 0-25 guests. Starting at $3500 for 6 hours and includes everything you need to plan your dream wedding day!
WEDDINGS
For weddings of any size! Includes help with your timeline and everything you need to ensure your photos are amazing and stress-free!
Starting at $4300 for 8 hrs.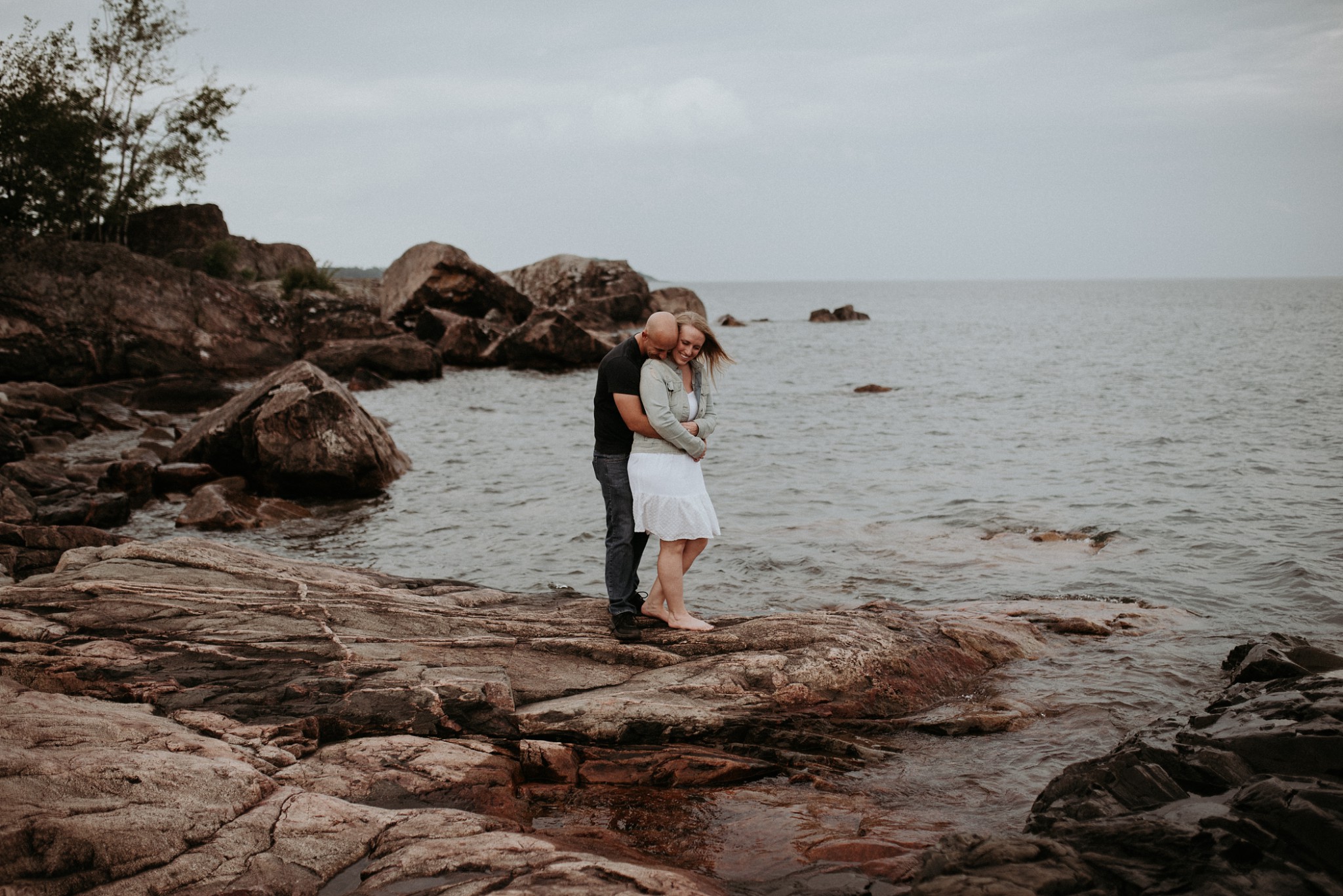 Engagement Session
A 90-minute session where we explore a wild location together! You'll love how fun and easy I make it to document your love story!
$600
Portrait Session
A one-hour photo session for families or individuals that focuses on storytelling instead of cheesy poses and fake smiles.
$500
"WE CAN'T THANK YOU ENOUGH FOR OUR WEDDING PHOTOS!!!!!!!
We've taken the time to go through them MANY times, and could not be happier with how they turned out. We are SO BEYOND PLEASED and 100% know we made the BEST possible choice on having YOU as our photographer. Not only did they turn out amazing, but we just LOVED having you there for our day, and had a BLAST just hanging out with you!!!
You really are just the bomb." – B+R
all are welcome here!
This is a positive, welcoming space where all people are respected and supported.