Intimate Elopement in the Pines at Proud Lake State Park
What could be better than gathering a small, intimate group of your closest family and tying the knot in a quiet, secluded clearing within an ancient redwood forest? It was a beautiful wedding and one of my absolute favorites this year!
Proud Lake State Park is a wonderful elopement location in SE Michigan. The old pine stands make for a magical setting. You almost feel like you're in another world. A perfect place to say your vows.
For this intimate elopement in Michigan, the couple wanted to do a First Look and then read their vows to each other in private, within the forest. It was a beautiful moment!
The family arrived and we walked to the ceremony location. One of the things I love about elopements is the freedom you have. We walked around in the forest until we found the perfect spot to set up the ceremony.
After the ceremony was complete, there was a toast, and everyone shared cupcakes that were baked and handcrafted by the bride's mom. Then we set out to do some photos with the couple! The photos speak for themselves – I hope you enjoy them!
Andrea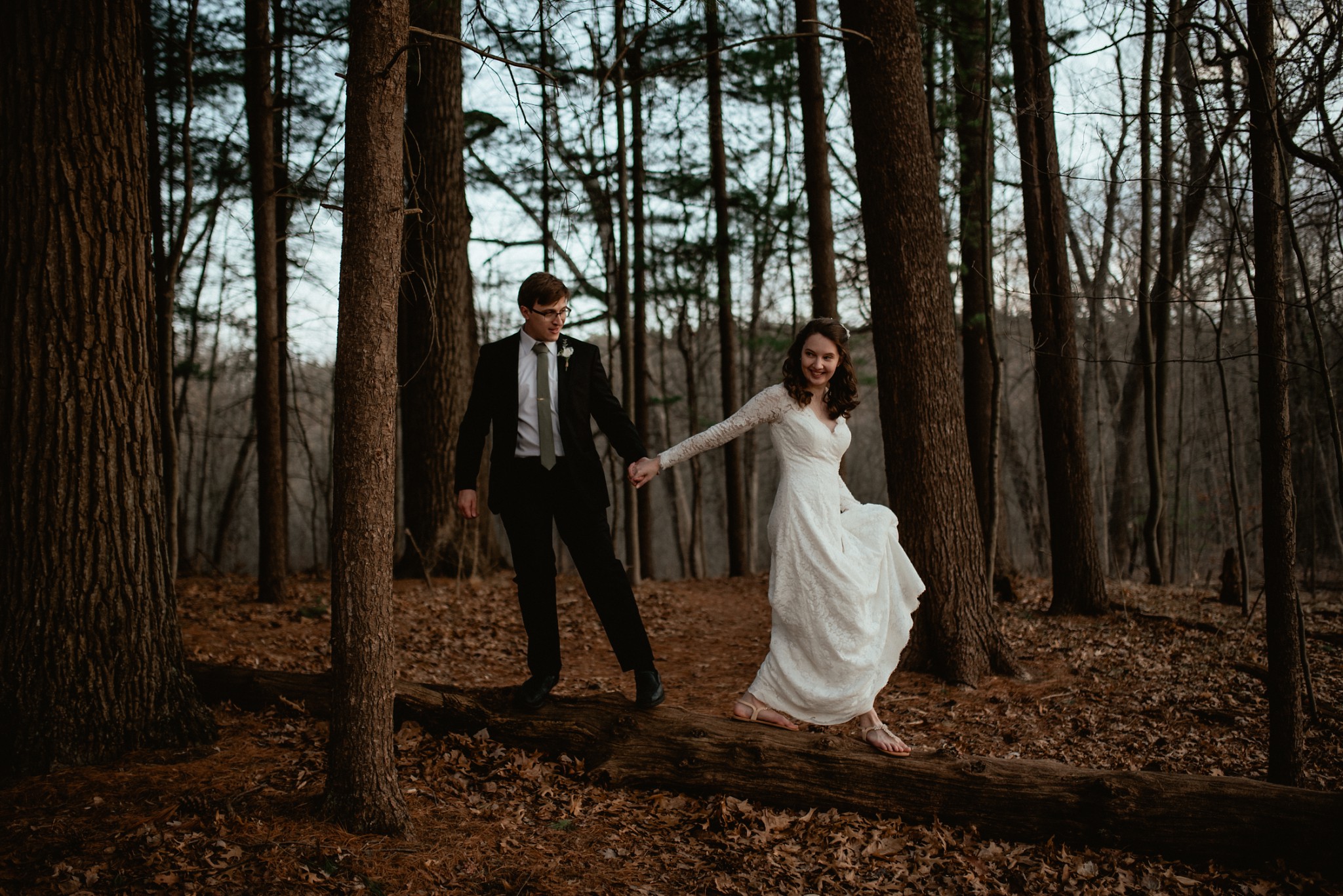 ---
Hey, I'm Andrea. I'm a wedding and elopement photographer for wild-hearted couples, based in Michigan and traveling worldwide to document stories of love and connection. My favorite things to do include exploring in the forest, hiking in wild mountains, and rock hunting on the shores of the Great Lakes. Besides those things, my passion is telling love stories in wild places for couples who want to preserve precious moments and memories. Do you have a story you'd like me to tell?