Lakeside Michigan Wedding
"We had a way of being quiet together, like the silence between us was saying things we knew we couldn't." -Ariana
This lakeside Michigan wedding was a dream! I'll tell you all about how it came together, and why it was so memorable.
How They Met
Desirae and Andrew both love good food, good whiskey, and good friends. They met while working together at a restaurant in the Detroit area. They had been dating around 6 years when Andrew surprised Desirae with a trip to Italy for her birthday. On their trip, they had the opportunity to visit the Michelin Star Restaurant, Osteria Francescana, and meet one of their biggest inspirations- Chef Massimo. Desirae didn't know at the time, but Andrew would propose to her in the kitchen at Osteria Francescana! I saw the video that someone grabbed, and it was so romantic!
Italy Inspired Wedding
They wanted to get married in Italy, but because of some logistics with their guests, they decided to have their wedding here in Michigan, at a private venue on Union Lake. It was awesome. All the details were incredible. From the layered chocolate chip cookie cake to the gorgeous wooden circle "arch" that Desirae's dad made for them. A chef friend took care of the food, all inspired by real Italian dishes. Everyone had a blast, including me.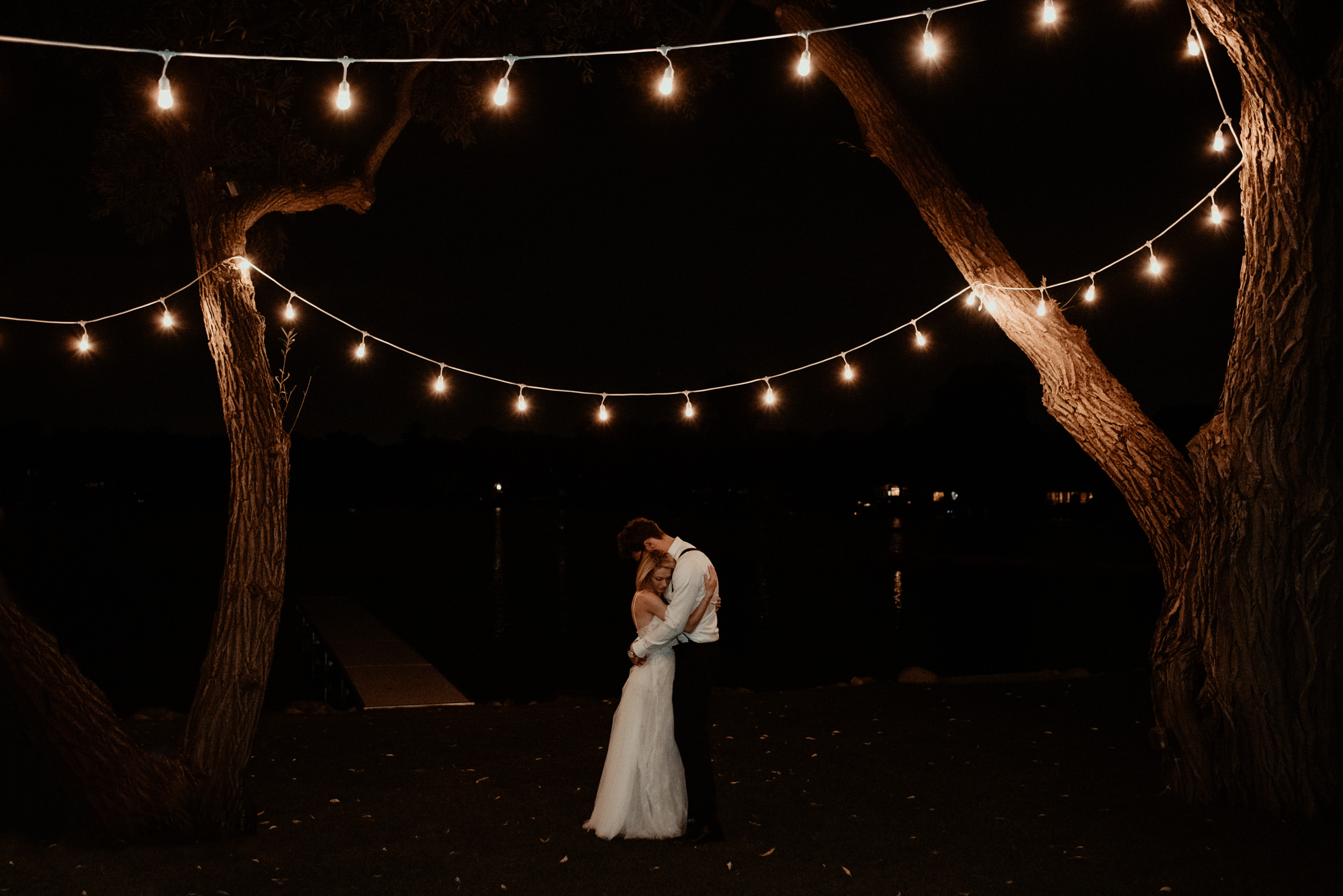 This wedding was featured in Real Wedding Journals.
---
Lume Photography is a fine art elopement and wedding photographer based in Michigan, travelling worldwide. Behind the camera you'll find me (Andrea)- a girl who loves animals, the wilderness, and love stories. I believe in magic, soulmates, and the hidden forces of energy that connect everything and everyone in the universe. My favorite places are the woods, the mountains, and the ocean. My passion is documenting the moments, emotions and connection between two souls in love, in wild places. I travel to Arizona, Colorado, California, Scotland, and beyond to photograph wild elopements and small destination weddings.