Top Instagram Tips for Photographers
Here are my top Instagram tips for photographers who want to get more business from using it as a business tool.
If you're a photographer, the Instagram game can be quite a challenge. We all want to be popular on Instagram, especially since popularity on Instagram can bring notoriety and (more importantly) more business! But the ever-changing algorithms and mysterious rules can make Instagram seem like a wasted effort, sometimes.
I've found that the more effort you put into your social media, the more you get back.
Creating posts:
For the best quality, I save my images at 72dpi and 2048px (long edge). I have a folder in Dropbox named "Instagram" where I save all my photos that I think might make it to my Instagram feed. I use The Preview App to plan out my posts for the month and add my captions there. The app allows me to schedule my posts, so when it's time to post a photo it sends my phone a notification. I can drag and drop posts to see a preview of my feed. From there it only takes a few clicks to publish my post.
It takes me a couple of hours to schedule a whole month's worth of posts, but it's totally worth it because I don't have to worry about it at all after that!
*side note- I'm not affiliated with Preview or any other links in this post. I just like them!
Curating your Instagram feed and why it's important:
By curating your Instagram feed, you build trust and value. Potential clients won't wonder what kind of results they'll get, because they can see your images are all consistent. It shows the world your "style". Your Instagram feed should be an extension of your brand, or what makes you YOU.
Make your edits consistent by using the same preset and/or similar color palette. The more consistent your feed is, the better.
Unless ALL of your photos have basically the same subject and are taken the same way, you should create variety in your feed by not posting similar images next to each other.
If you post a close-up, the next photo should be from further away.
If you post a photo with a lot of movement, consider posting one next to it that is more "still".
Space out your b&w/color images so it forms a somewhat consistent pattern. I like mine to seem random, but I try to have at least 2-3 color images between my b&w's.
Think of your Instagram feed as an art gallery. If your photos were hung up on a wall, all in a row, how would you arrange them for the most impact?
Don't feel like you have to post EVERY photo that you love. It's better to look at your work from an artistic angle and choose only the BEST of the best to show on Instagram.
The 3-word rule:
Something I learned that stuck with me is to decide on 3 words that describe your brand, or what you want your brand to be. For instance, mine would be intimate, emotive, and moody. Every time you're going to post a photo on Instagram, check to make sure it works. If you look at that photo, does it align with all 3 of your words? If not, don't post it! You can publish it on your website or blog, but keep your Instagram feed curated.
Color Palette:
Keeping your colors consistent and on-brand is important, as I mentioned above. You can go to https://colorkuler.com/, enter your Instagram handle, and it will show you what your current color palette is!
How often to post:
The more you post on Instagram, the better. By posting as frequently as possible, the Instagram "algorithm" will notice and (hopefully) show your posts more. If you're posting frequently, it shows you're active and worth paying attention to.
Consistency is key. It's better to post once or twice a week than post every day for a week and then nothing for three weeks.
The best time to post on Instagram:
Ideally, you should post on Instagram when the majority of your intended audience will be likely to see it. Who do you want to see your post? What time of day would they probably be on Instagram looking?
One great thing about using an Instagram planning app like Preview is the ability to see insights- like what time of day is the best to post, and what time of day you get the most interactions. That's just one of my favorite tools from Preview.
Captions:
Coming up with captions for your photos can be a daunting task. If you're like me, when you're put on the spot to come up with something, your mind just blanks! Here are some tips for posting great captions.
Begin with the end in mind. What kind of reaction do you want from your post? Are you trying to get comments or engagement from it? Is it educational? Inspirational?
Write longer captions. Instagram algorithms are always changing, but right now longer posts that are more of a storytelling format seem to get more exposure. You can use up to 2200 characters, so try to use as much of that as possible.
Use paragraphs. The key to using paragraphs in Instagram captions is to not have any extra spaces at the end of your sentences. If you do, Instagram will automatically block everything together. When you write a caption on Instagram, it automatically inserts a space at the end. So just make sure you delete that space before you start a new paragraph.
Use correct spelling, grammar, and punctuation. Especially if you're a professional! A seemingly small error can come across as being unprofessional, or make you seem less trustworthy.
Here are 10 topic ideas to get you thinking about what to write:
Share a recent success
Share a surprising fact
Share a book you're currently reading
Share a "behind the scenes" story
Share your creative process
Share what you wish you had known
Share something you learned recently or an "a-ha!" moment
Share what you love about this particular image
Share how you got started doing whatever it is you do
Hashtags:
Hashtags are used to tag your posts so they can be seen in places other than your feed. When you use a hashtag, your post will show up if anyone searches for that specific hashtag on Instagram. With hashtags, your post will likely have more engagement and have more reach than if it didn't have them.
A hashtag is a combination of letters, words, or other characters preceded by the # symbol. For example: #NikonPhotographer, #cats_of_instagram, #lifeofanartist. Hashtags help categorize content and make it more discoverable.
If someone clicks on or searches for a hashtag, they'll see a page with all the posts that have that specific hashtag. Obviously, the higher your post shows up on that page, the more chance you have of someone clicking on it.
How high up your post depends on a number of factors, including how often that specific hashtag is used, how much engagement your post has (likes, comments, etc.), when it was shared, and the quality of your audience (how many people are following you and how engaged are they in your work).
Hashtags can be location-specific, relate to a community or a specific brand, or represent a certain niche or industry. They can also be specific, like #detroitwedding or #northernmichiganweddingvenues. It's best to mix up your hashtag categories in each post so your post is shown in multiple categories.
If a hashtag is popular, there will be TONS of people using it, and if you use it your post will get buried rather quickly. For that reason, it's better to use less-popular hashtags. Your post will hang around longer and be more likely to be seen. However, if you use a popular hashtag and are lucky enough to get featured, that can give you a big boost!
If you're hoping your post will reach potential customers, try to put yourself in their place and brainstorm what they might be searching for. For instance, I often use #weddingplanning #elopementlocations and/or #elopementinspiration to try to reach couples who are thinking of planning an elopement.
Hashtag do's and don'ts:
Don't ever use more than 30 hashtags! Currently, there's a 30-hashtag limit on Instagram. Don't post more than 30, because Instagram doesn't like that!
Don't appear "spammy". When you use more than 10-15 hashtags, Instagram (or viewers) might consider your post like you're more interested in advertising than posting interesting and engaging content.
Do be genuine. Instagram wants your content to be original and spontaneous. Don't use the same hashtags for every post. Mix it up, because Instagram pays attention and if you're caught using the same hashtags over and over, you could get penalized.
Do use hashtags that make sense. Use hashtags that align with your photo content. Instagram has AI that can tell a lot about the content of your image. I.E. Don't post a photo of the Eiffel Tower and use #northernmichigan.
Do research each hashtag before you use it. Use the search bar to find out what comes up for each hashtag you use. This is important because some hashtags might mean something different than what you think. Make sure your post would be a good fit for that hashtag before you use it.
To get ideas for hashtags, try looking at some of your peers' posts and see what they're using. Or, you can search for content similar to yours and click on some of the featured posts in that category to get ideas.
There's some debate about whether it's better to place hashtags in your caption or in a comment on your post. I've always included mine in the caption, and have never had a problem, so that's what I recommend. Just make sure you "hide" them at the bottom of your post, so you have to scroll down to see them. That makes your post a lot cleaner and it seems less "spammy".
How to get more followers:
Let's assume you've already curated your feed, you're posting genuine and engaging captions, and you're using hashtags as I've explained above. The best way to get followers is to engage with other people and form relationships.
Think of it like this. You're at a party, and there's this one guy who came up to you, introduces himself, and starts a conversation. He seems interesting, well put together, and also is genuinely interested in whatever you have to say. You can't help but feel you've made a new friend! Talking to him is easy, comfortable, and fun.
At the party, there's also this other guy. He's standing in the corner, alone, holding a stack of large printed photos. He's holding each photo up, one at a time, and is smiling, but isn't talking to anyone but himself. His photos are pretty great, so as you're walking by you say "Nice photo!" And he replies, "Thank you!" But that's it.
I hope you can see the correlation here. If you're engaging with other people on Instagram in an outgoing, friendly, consistent way, they're way more likely to follow you. If you're just posting images and hoping for comments, then replying "Thanks!" or "Thanks so much" it's not going to boost your popularity very much.
If someone comments on one of your posts, take the time to write a thoughtful response.
Pick an account you genuinely like and that's not currently following you. Follow them. Comment on their posts with meaningful conversation (not just "great photo!") Watch their stories and comment or react. Be interested in their work. Be yourself. Ask questions.
How do you find accounts to engage with? You can try searching hashtags you like. You can look at accounts you admire and see who's commenting on their posts. You can scroll through the explore page and look for posts that you like.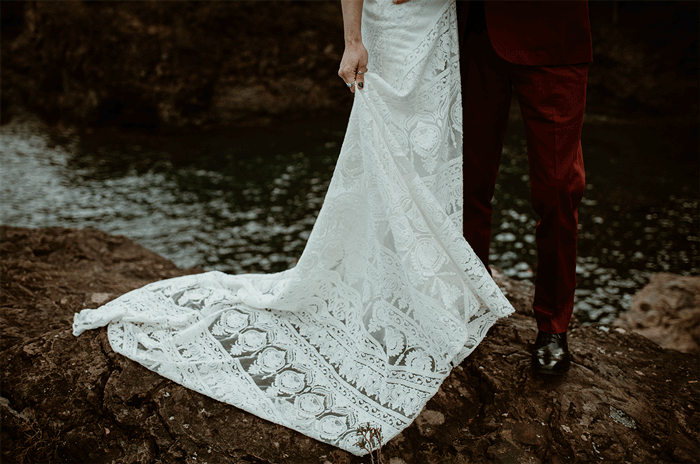 Stories, Highlights & Reels
Think about Instagram from the perspective of those who own/run it. Of course, they're #1 concern is profit. It stinks, but it's the truth. All they really care about is how to get people to stay on Instagram as long as possible, so you'll have more of a chance of seeing ads and spending money.
So think about the different ways you can "help out" the Instagram objective. Using stories, reels and highlights will engage viewers and keep them on the platform longer! The more the algorithm sees you are "helping", the more it will help you, in turn.
Broaden your audience:
If you're trying to reach more potential clients on Instagram, be mindful of who your audience is. For instance, I'm a wedding photographer. If most of my followers are also wedding photographers, my posts will most likely be seen only by other wedding photographers- not potential clients.
It's important to have diversity in your audience. Try following other business accounts who are in the same industry but specialize in something else. For me, that could mean wedding planners, florists, etc. Or try following individuals who share the same interests as you. I'm a huge nature nerd, so I like to connect with other outdoor-lovers.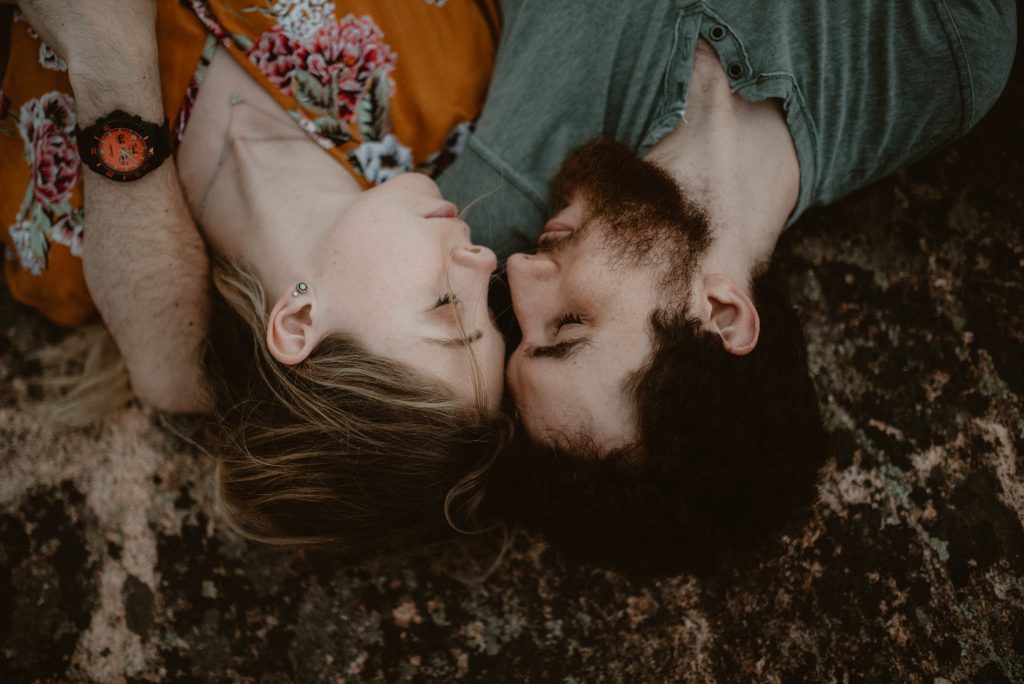 I really hope this helps you if you're a photographer needing Instagram advice! If you're looking for more in-depth help with your photography business/ social media game, I offer 1:1 mentoring for photographers. I'd love to help you!
---
Lume Photography is a documentary elopement and wedding photographer based in Michigan, traveling worldwide. Behind the camera you'll find me (Andrea)- a girl who loves animals, the wilderness, and love stories. I believe in magic, soulmates, and the hidden forces of energy that connect everything and everyone in the universe. My passion is documenting the moments, emotions, and connection between two souls in love, in wild places.
My home base is located in SE Michigan, but my second home is Northern Michigan. I'm frequently visiting Traverse City, Marquette & the Upper Peninsula. I've traveled all over, including Arizona, Colorado, Costa Rica, Scotland, and beyond to photograph wild elopements and small destination weddings.