Types Of Elopement Ceremonies In Michigan
If you're considering an elopement in Michigan for your wedding day, there are a handful of ceremony options to choose from. Whether you're getting legally married, planning a commitment ceremony, hiring an officiant, or asking a friend to officiate, do what feels right for you!
There are many advantages to eloping – it can be much more cost-effective, more intimate, and more meaningful than a traditional wedding. Plus, it offers couples so much flexibility in terms of location and customization. Elopement ceremonies also eliminate some of the stresses often associated with planning a big wedding like dealing with family dynamics or trying to make everyone happy. By choosing to elope, couples can focus on what matters most: their love!
Types of elopement ceremonies
So what kind of elopement ceremony should you have? Here are four popular types of ceremonies for couples to consider when eloping in Michigan:
A Legal Wedding Ceremony
Just like any other wedding ceremony, this type of elopement will involve saying your vows in front of a legal wedding officiant who can perform your ceremony and sign your marriage license.
In the State of Michigan, you need a valid marriage license, someone who is legally ordained, and two witnesses to make your union legally binding. You can read more about how to legally elope in Michigan here.
A "Just Us" Ceremony
Saying "I do" doesn't have to involve a crowd of guests or a long ceremony. A "just us" elopement ceremony is the perfect option for couples wanting to share an intimate and meaningful moment without any distractions.
With no officiant or witnesses present, you can truly focus on your commitment to one another in this beautiful, special moment that will always be remembered. Plus, if your state allows it, a "just us" elopement ceremony can even be legally binding. Currently, the only states where "self-solemnization" is possible are:
Colorado and Washington D.C. allow self-solemnizing marriages without any separate application or conditions.
Wisconsin allows self-solemnization without question but requires a form to be signed acknowledging the government cannot guarantee a self-uniting marriage will be acknowledged in all contexts.
Pennsylvania allows it provided you have 2 witnesses to sign in place of an officiant.
Nevada, Kansas, and Maine allow self-solemnizing if you identify as 'Friends' or 'Quakers' and get married through the avenues typical of those organizations.
Illinois allows self-solemnization in accordance with certain religious or indigenous ceremonies.
California has a separate marriage license application for couples who identify with a "non-clergy" belief system, but still requires two witness signatures.
Is your photographer an officiant?
I went through the process of becoming an ordained minister in 2019 so that I can help couples who want to have a "just us" elopement ceremony that's legal. I help them craft a personal and well-thought-out ceremony before the big day. On the day of, I start their ceremony for them, then let them perform their own ceremony while I document it for them. Then I close the ceremony and pronounce them married. As for the two required witnesses, I either have friends or family members who are happy to oblige, or we do the legal part of the ceremony and paperwork somewhere like a restaurant or cafe, and find witnesses on the spot.
If you're the type of couple who prefers something small and special, just the two of you, then this might be the perfect way to say your wedding vows.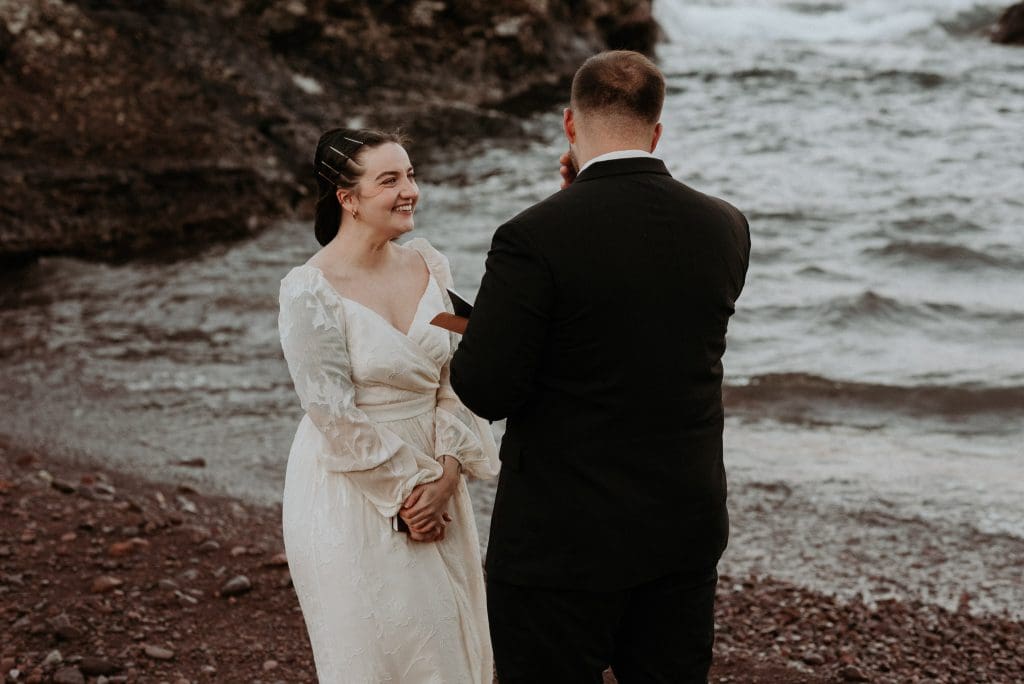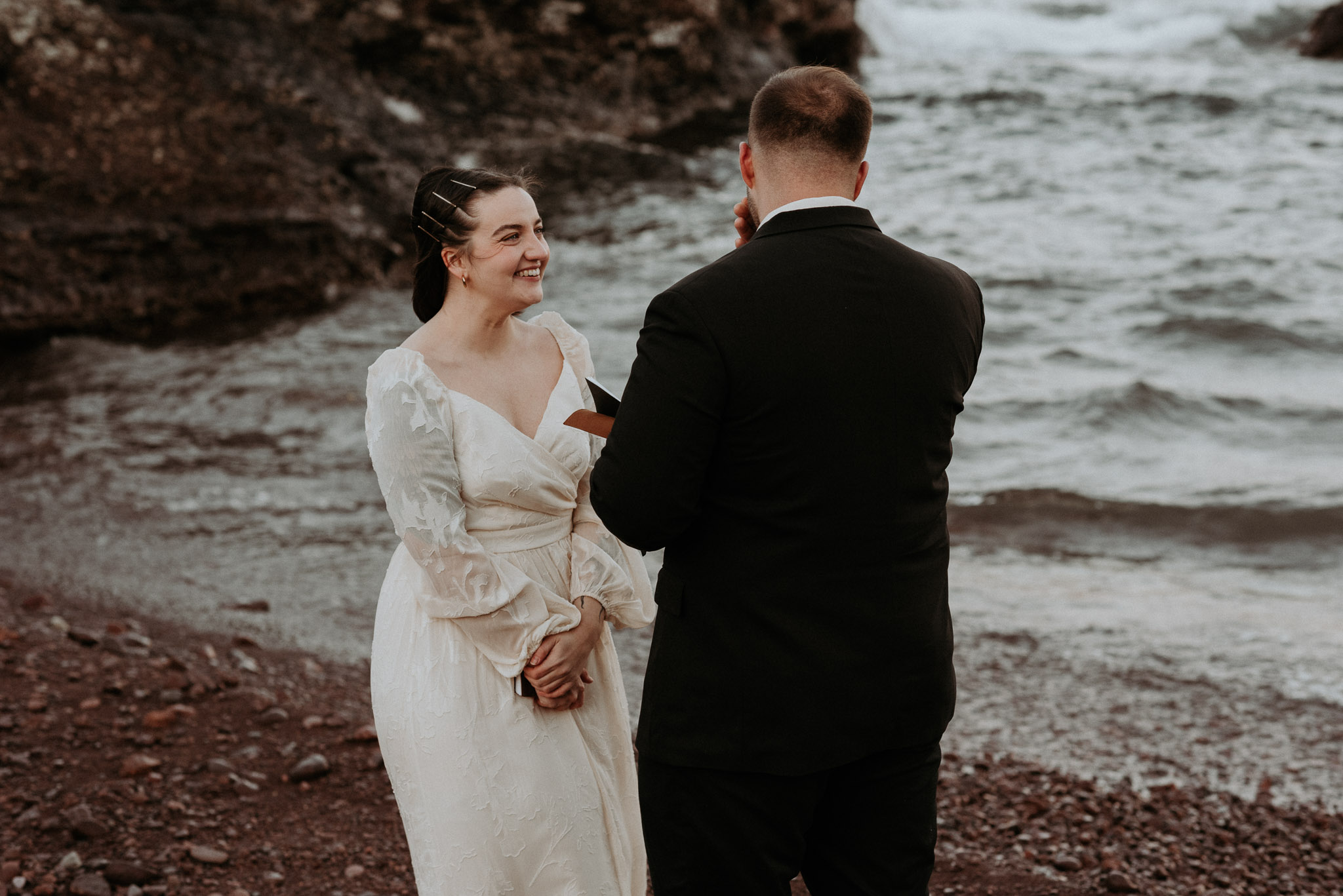 A Commitment Ceremony
A commitment ceremony is not a legally binding marriage ceremony. Couples might choose this option if they've already signed the legal paperwork, plan to sign it at another time, or have no intention of becoming legally married but still want to commit to each other with a ceremony. Unlike legal weddings which require witnesses and paperwork in order to be legally binding, commitment ceremonies don't involve any documentation or registrations.
Commitment ceremonies are uncomplicated and can be performed anywhere, with or without an officiant.
There are many reasons couples may choose to have a commitment ceremony instead of a legal ceremony. It can be just as special and memorable as a wedding without the legal complications that come with a traditional marriage ceremony. For couples planning their ceremony in a remote location or abroad, it can make things a lot easier.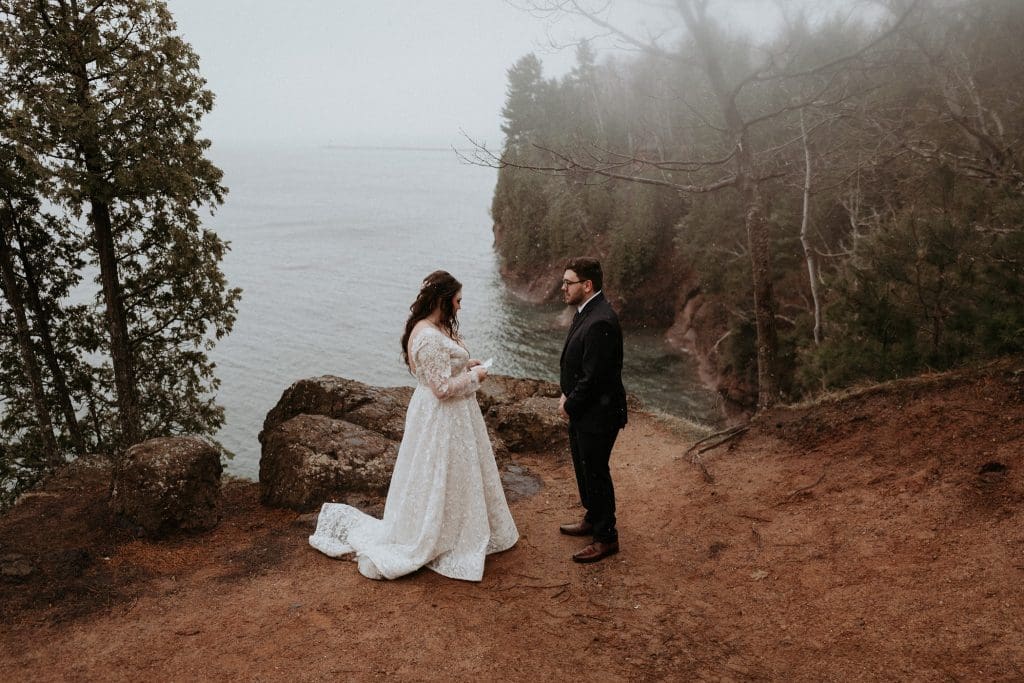 Micro Wedding: An Elopement Ceremony With Guests
A micro wedding (or elopement ceremony with guests) is a way to celebrate your commitment as a couple while also benefiting from the support and presence of your loved ones. You can keep it intimate and special by having only a handful of guests present.
A small wedding ceremony can be either legally binding or a commitment ceremony. Your vows can be spoken for everyone to hear, or in private. I've had couples who chose to include their guests as part of their ceremony by asking them to participate in small, meaningful activities like a tree planting ceremony or family unity ceremony.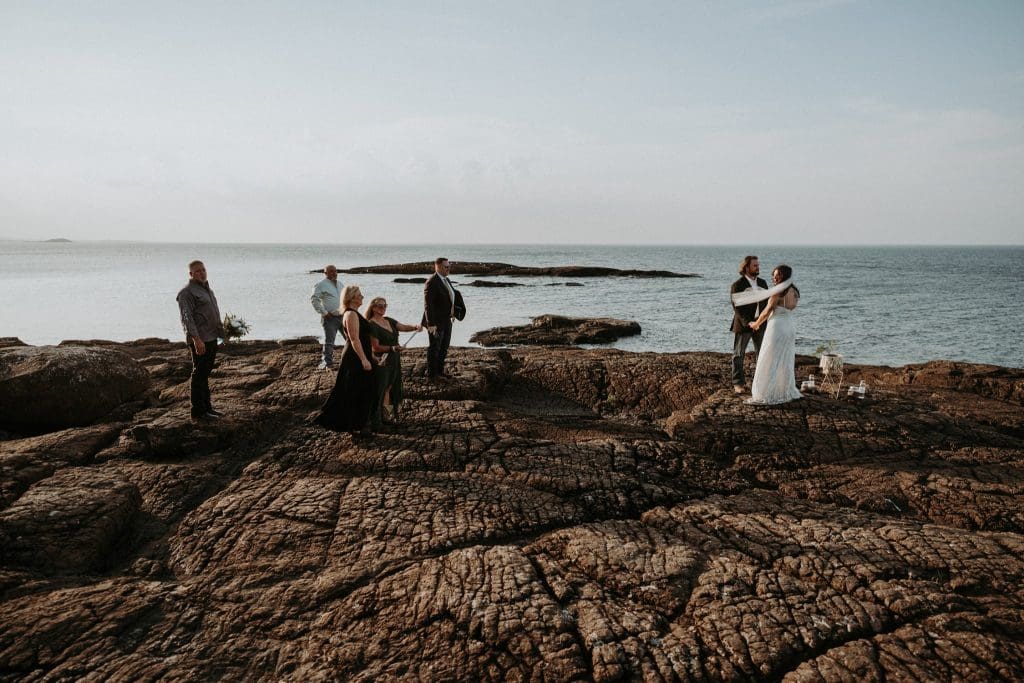 The beauty of eloping is that it allows you to have a fully customized, intimate, and personal ceremony no matter where you are. Whether it's exchanging vows with a small group of guests or saying "I do" in an intimate setting with just the two of you, this will be an amazing experience! One that will stay close in your hearts for the rest of your lives.