I want to tell the story of your wedding in the most natural, authentic and personal way, as a guest would view the day. I want to document the relationships, moments, laughter, the tears you so that you'll have these photographs to look back on forever.
I'm going to spend 99% of your wedding day capturing the moments, events, and little things that tell the story of your day in the most natural way. You'll be totally free to be yourselves. Celebrate. Relax. Party. Love every moment! Although I will definitely be taking some more traditional portraits of family and important people at your wedding (I do believe these are very important, too), I don't spend a lot of energy or time on these types of shots. No overly staged photos. No dresses hanging from tree branches when they'll look better on you anyway. No photos of rings when you're going to be wearing them every day and looking at them all the time.
Choosing me as your wedding photographer means I'll be preserves these memories for you, as part of your legacy. I want you to value your photography. You're investing in memories for a lifetime and beyond.
Your wedding is going to be incredibly special.
Here's a breakdown of how a typical wedding day goes for me. Of course, this is only one example. Your wedding might be completely different- and that's ok. I've photographed elopements where there were no family or guests, intimate weddings that just had a ceremony and dinner, and lots of other scenarios. The important thing is that I'll be there to capture it, and create some amazing photographs that are beautiful and meaningful.
THE DAY OF
I like to start the story before you get dressed, and end after the dance floor opens. That way your story has a beginning, middle, and end. Before the ceremony starts, I like to hang out and blend in as a friend. I might ask you to move into better light, but that's about as hands-on as I get. This is a great time for me to "set the scene" of your day, capturing details of the location like what the weather's like, what time of year it is, details of the location, and the energy of the people surrounding you. I love the energy of this time of the day- everyone is full of anticipation!
All throughout the day, I'll be capturing little details and environmental shots that help to tell the story of your day. I don't usually move things around or do elaborate setups- I like to capture things as they are, where they are.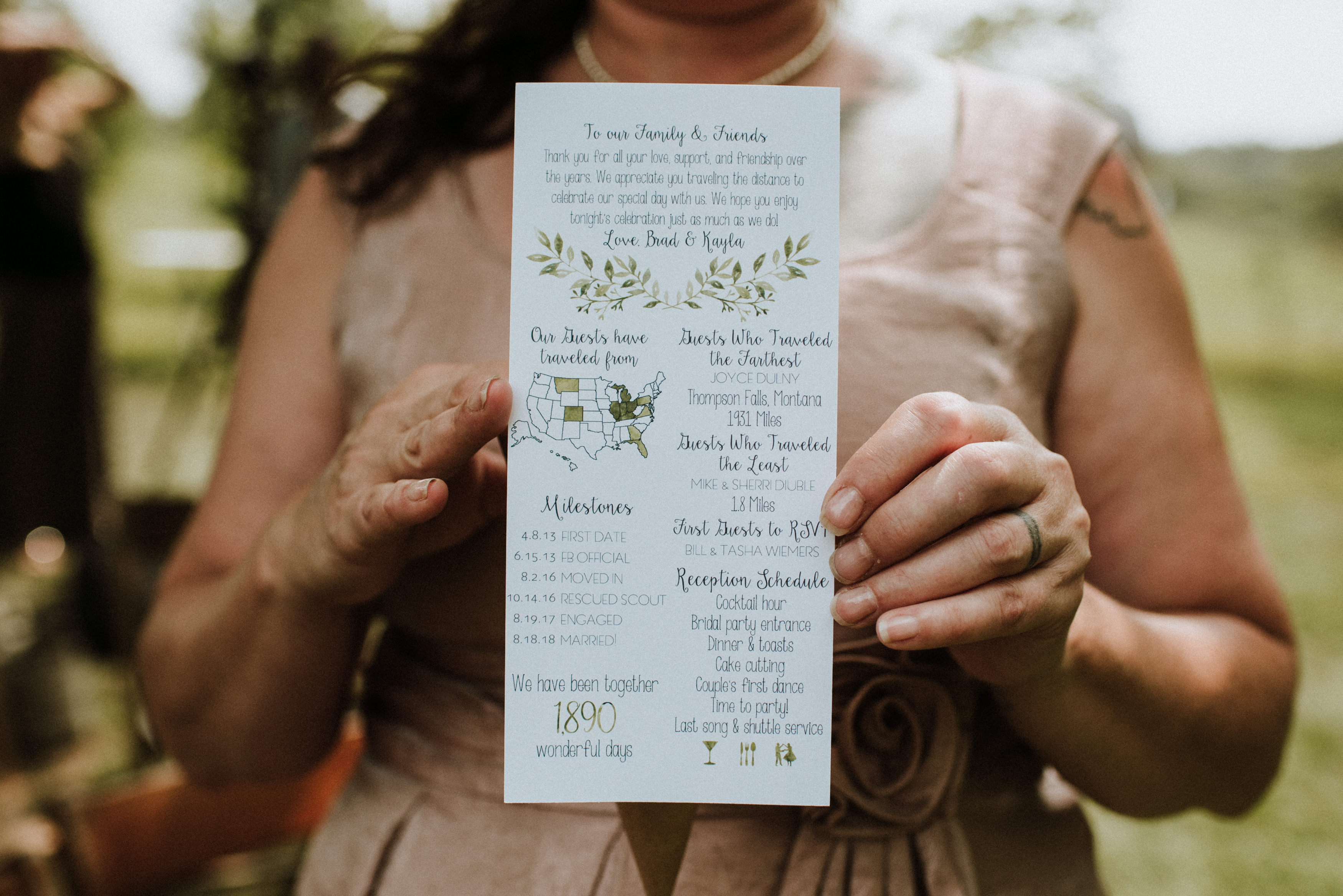 CONNECTION
All weddings that I photograph include a Connection Session on the day-of. Traditional wedding photographers call this time of day the "Couple's Portraits" but I do things differently. If you've already done a Connection Session with me (perhaps for your engagement photos) then you'll have a pretty good idea of what to expect. This session will focus mainly on the connection between the two of you, on the day that you pledged your lives to each other. I'll guide you through these photos and you'll love how effortless and memorable they'll be. I can't think of a more powerful time that your energies will be aligned!
This is absolutely my favorite part of the day, the time I'm most inspired, and what I look forward to most! The more time we have for these photos, the better they'll be, and the more variety there will be. 
I like to take the two of you somewhere alone, so you can enjoy each other and just have a moment to breathe and relax. This might be the only time that you'll have to be alone with each other for the whole day. It'll truly be a time to cherish, and you'll have some incredible images to remember it forever!
THE CEREMONY
During your ceremony, I'm documenting all of the moments, the emotions, and the reactions. The more freedom I have to move about, the better variety of photos I can get.
Right after the ceremony, after you've signed your marriage certificate and gotten a few hugs, we'll start the formal family portraits. I want to make the best use of this time, so I keep it super simple and just keep it to really close family- those important formal photos that'll be printed and framed. We'll do 6 photographs at this time- the two of you with each set of parents, parents & siblings, and parents, siblings & grandparents. Additional groupings we can always grab during the reception. :)
For the wedding party we'll take a couple shots of the whole group, and each side of the group (i.e. bridesmaids, groomsmen, bridesmen, groomsmaids, etc.). If you have flower girls/ring bearers, we'll get a formal photo of the two of you with them.
THE RECEPTION
For the reception, I like to float around and get a variety of images, documenting all the big events like speeches, cake cutting, and your first dance. During dinner, I'd love to be seated with your guests because it also helps me blend in and be a part of the day, instead of a stranger with a camera. I'll eat when you eat, that way I can sit and recharge, as well as be ready for any speeches or impromptu moments that might happen.
After dinner, speeches, first dance, and other traditions are done, that's when the party really begins. The dance floor opens and everyone can let loose and celebrate! I love to get out there with everyone and capture fun images of people having the best time.
MY IDEAL CLIENTS
Are intentional about their wedding and their wedding photography. If you're hiring a photographer just because you're "supposed to", then I'm probably not the right one for you. I want my clients to be excited to work with me, love my work, and trust my vision.
Go with the flow. I know from experience that weddings are unpredictable, and anything can happen. I really get along well with people who can let go and just enjoy themselves and celebrate with their loved ones.
Don't care so much about having a lot of staged photos or Pinterest shots. i.e. your rings carefully balanced between your high heels, the dress hanging from a tree branch, etc. I've found that while I'm setting up these photos, I could be missing lots of really important moments- and besides, I think your dress looks way better in photos when it's on you, not hanging on a hanger. That being said, I do love capturing little details and things that make your wedding you, I just typically don't take a lot of extra time to move items, set up lighting, etc- and I'd much rather take photos of the details with some story context.
Want their photos to be authentic. I love capturing moments as they happen. The joy when you start walking down the aisle, and the reaction from your partner. The way your parents look at you while you say your vows. Because I'm more focused on these events as they happen, I don't set up elaborate posed shots or create false scenarios. During editing, I don't do extensive retouching or make people look different than they really are. I want your memories to be preserved as they are- beautiful, real moments.