In 2020 we've been witness to some huge changes in the world. The emergence of a deadly virus along with a worldwide pandemic has changed the way weddings are approached for a lot of people. Now there are more considerations for health in large groups of people, and some couples are looking for ways to have smaller weddings.
Besides the health considerations, smaller weddings are becoming more popular as couples are wanting to focus less on tradition and more on having meaningful, intentional wedding days. Weddings are becoming more about couples having an amazing, intimate experience instead of putting on a big production to entertain hundreds of guests.
Micro weddings are smaller versions of larger, traditional weddings. Instead of inviting hundreds of friends and family, couples are inviting a handful of their closest loved ones. The focus is more on the couple than a traditional wedding, but, unlike elopements, the day focuses on guests as well.
Picture this:
You spend your morning getting ready with hair and makeup. You might have a small wedding party of one to two people on each side.
Before the ceremony, a handful of your closest family and friends arrive. You want your wedding day to be simplified, so you invited around 40 guests.
Your ceremony is beautiful, intimate, and full of joy!
After the ceremony, your guests enjoy a cocktail hour while you get to spend some time together and do some portraits.
Everyone enjoys a 5-star meal together, there are toasts and everyone has a great time catching up and being together on for this amazing occasion.
Afterward, there are drinks, music, and mingling. Then guests slowly say their goodbye's. You're left to yourselves to savor the last moments of your wedding day, relaxed, and looking forward to your future.
If that sounded like something you'd enjoy, you might want to consider having a micro-wedding!
What is the difference between a micro-wedding and an elopement?
An elopement is a wedding day that's completely focused on just the two of you having an amazing experience. You might not have any guests, and just enjoy it by yourselves. Or you might invite a handful of guests to witness your ceremony. If you do invite guests, they're mostly there just to witness your wedding- not to participate in traditional wedding events like a cocktail hour and reception.
A micro wedding is more like a traditional wedding, with the focus being on the couple PLUS their guests. There can be traditional wedding events included, and you get to choose what to include and what not to. The guest list is usually kept to 50 or less, though.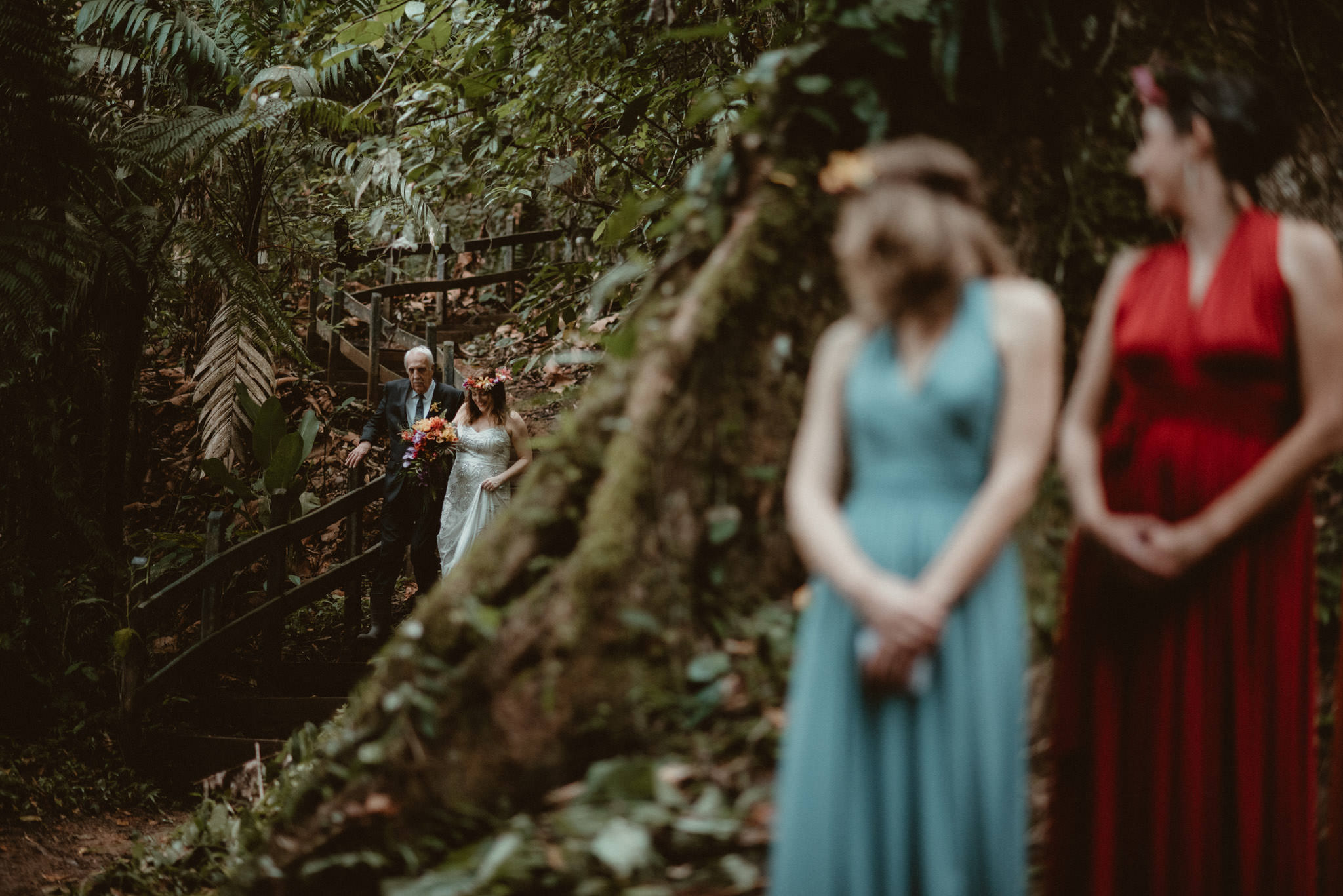 Why choose to have a micro wedding?
Micro weddings feel more like a traditional wedding. You still get to plan your day with guests, have a wedding party, and include activities for everyone to enjoy. But since everything is on a smaller scale, your day isn't as chaotic as a big wedding. You can focus more on each other instead of entertaining hundreds of guests. And you can potentially save a lot of money to put towards other things that are more important to you.
Have unlimited guests participate in your wedding, virtually.
You can have a micro wedding and still have ALL of your family and friends participate and witness your wedding! Virtual wedding streaming is becoming more and more popular, and allows unlimited guests to virtually enjoy your wedding day with you- from anywhere in the world!
LoveStream is an expert virtual wedding service that gives guests a way to experience your wedding as it happens, and even leave live comments. The best part is that you get a copy of your video and guest chat to keep forever, delivered within 24 hours! You can find out more about their service HERE. Use the code LUMEPHOTO20 for 10% off your package!
As more couples are looking for ways to reduce the amount of stress and health considerations that come with big weddings, micro weddings are becoming more popular. If you don't think eloping sounds like the right choice for you, but you love the idea of having a smaller wedding, a micro wedding might be the perfect compromise!
---
Lume Photography is a documentary elopement and wedding photographer based in Michigan, traveling worldwide. Behind the camera you'll find me (Andrea)- a girl who loves animals, the wilderness, and love stories. I believe in magic, soulmates, and the hidden forces of energy that connect everything and everyone in the universe. My favorite places are the woods, the mountains, and the ocean. My passion is documenting the moments, emotions, and connection between two souls in love, in wild places. I've traveled to Arizona, Colorado, Costa Rica, Scotland, and beyond to photograph wild elopements and small destination weddings.