Hogback Mountain Connection Session
Embracing Adventure
If there's anything I've learned from this year, it's that you need to embrace the opportunity to slow down and reset. Spending quality time with loved ones and connecting with nature have been some of the best ways I've been coping with the coronavirus pandemic. Any chance I get to go on an adventure in a wild place, I'm taking it! This session was definitely an adventure.
A few weeks ago, I was headed back to the Upper Peninsula to photograph an elopement and stopped in Marquette for a couple of days. I met up with Paige and Scott to do a Connection Session with them at Hogback Mountain. They're from Escanaba, and Paige is actually a professional photographer, too! Check out her website!
Hogback Mountain, Marquette Michigan
Hogback Mountain is located in Michigan's Upper Peninsula, near Marquette. It's not as popular as Sugarloaf Mountain, and it's a longer and more challenging hike. But if you're up for it, the views at the top make it totally worth it!
I'm always searching for places of power- where the earth's energy is powerful and the connection between our world and the spirit world is strong. Michigan's Upper Peninsula has a lot of those places. Hogback is one of the best, in my opinion. If you're lucky enough to go there, I think you'll see (or feel) exactly what I mean.
Hogback Mountain Portraits
I met Paige and Scott at the Hogback Mountain Trailhead, near Wetmore Landing, about 20 minutes from downtown Marquette. We lucked out because it was the perfect temperature, and almost no mosquitoes or flies were around. The trail was dry, and we had fun spotting frogs and mushrooms on our way to the summit.
The Hogback Mountain trail is one of a few different ways to get to the top of the mountain. It can be tricky at times, because there are a lot of intersections and other trails. Sometimes it can be quite confusing! We used the AllTrails app to find our way. There's no internet or phone service at Hogback, so it was great that my pro version of the app lets me download the trail info for offline use.
Moody Weather = Beautiful Photos!
Just as we arrived at the top, the clouds rolled in and storms were visible in the distance. I love wind and moody skies- it adds so much emotion and drama to photographs!
My favorite part of this whole session was climbing down to a rocky ledge on the side of Hogback, with the wind in my hair and amazing view, to capture the connection between these two beautiful souls. I'll never forget that incredible feeling.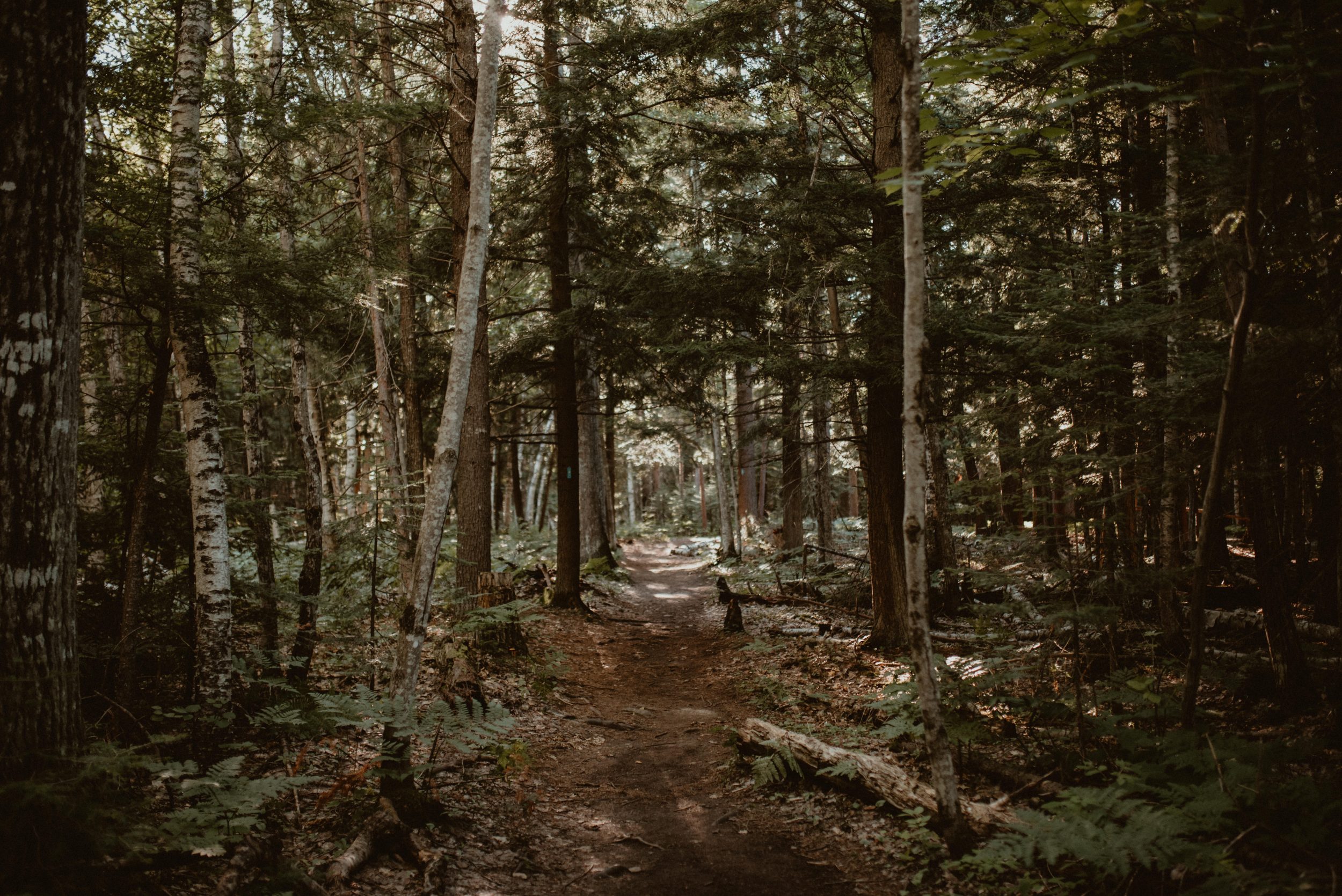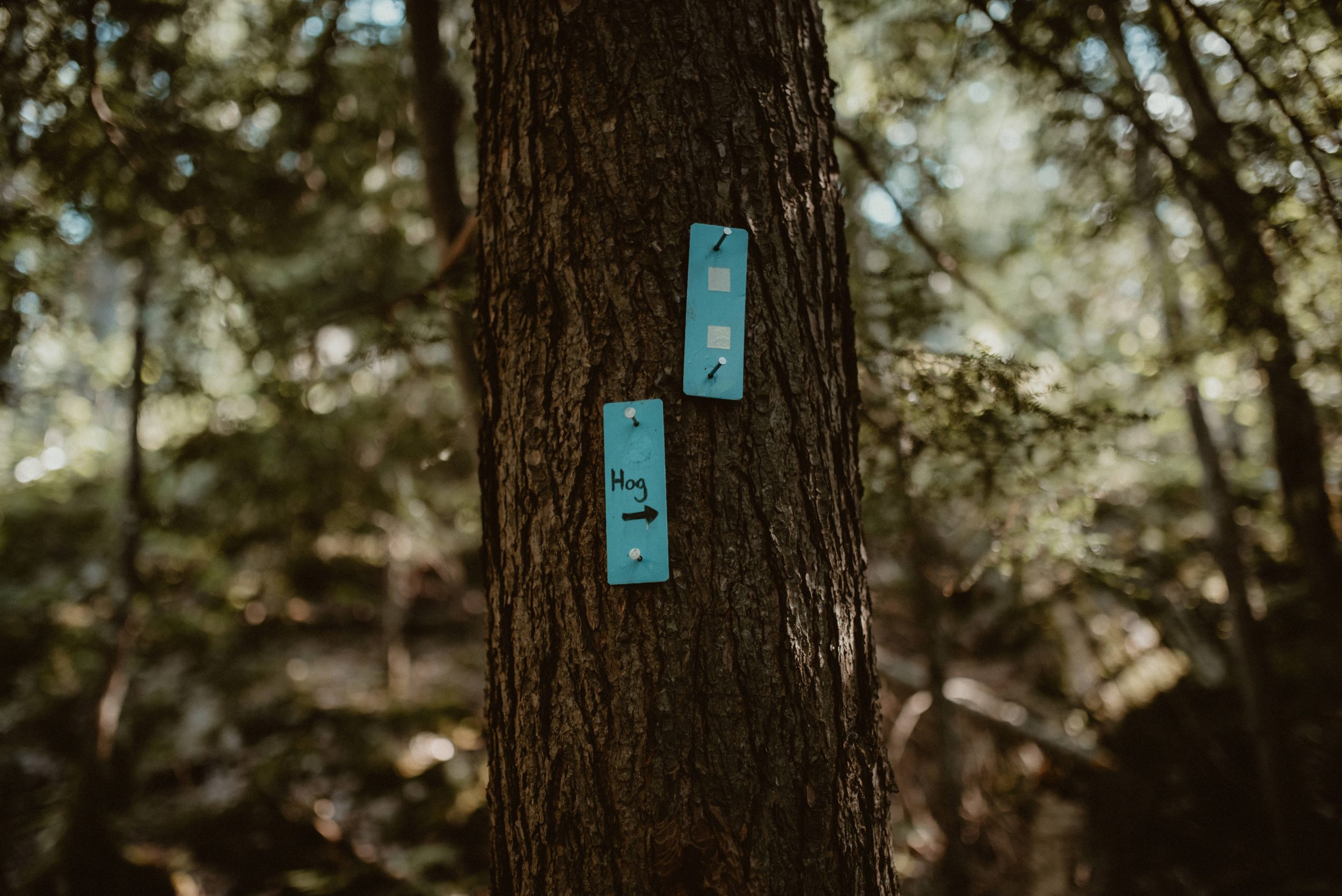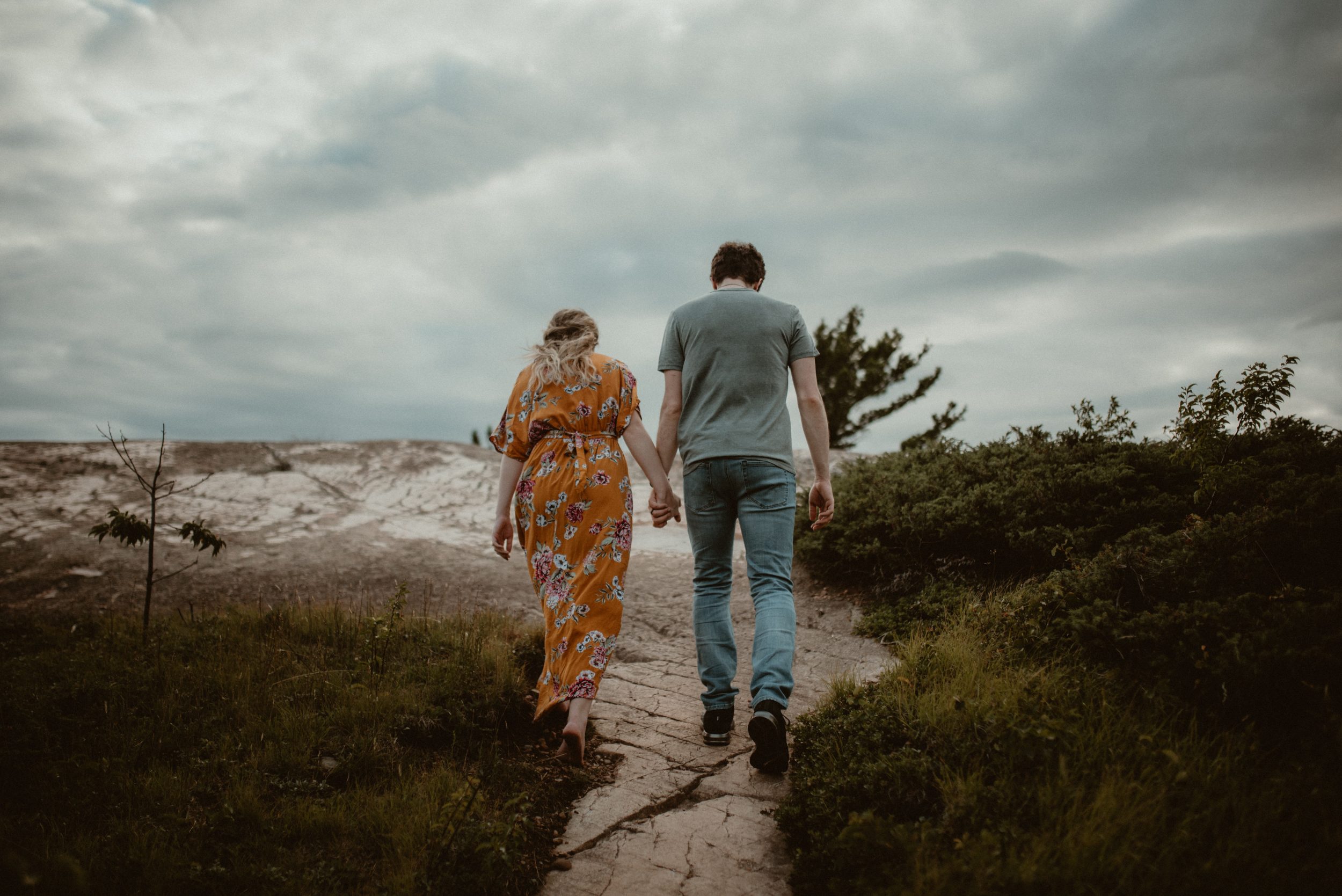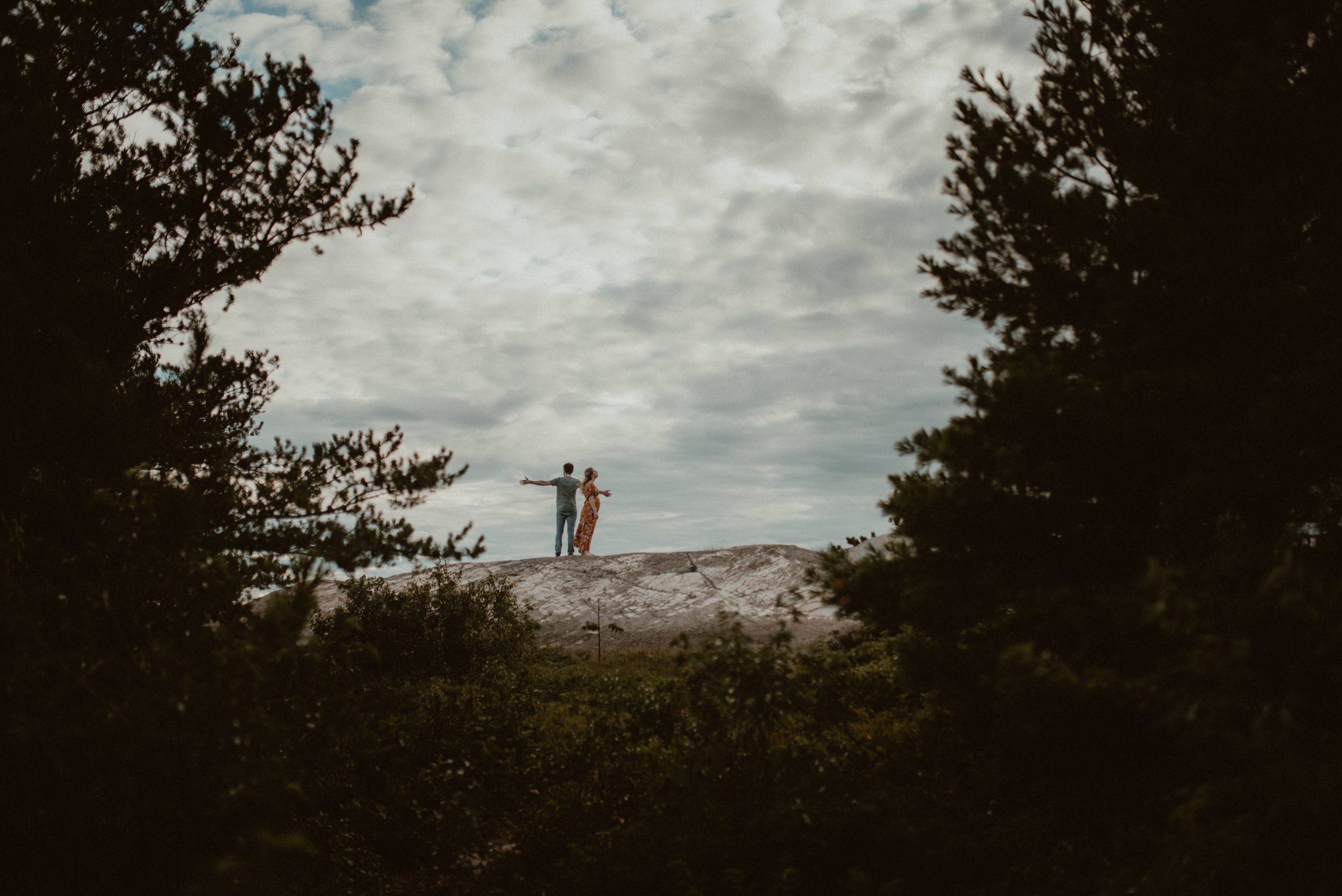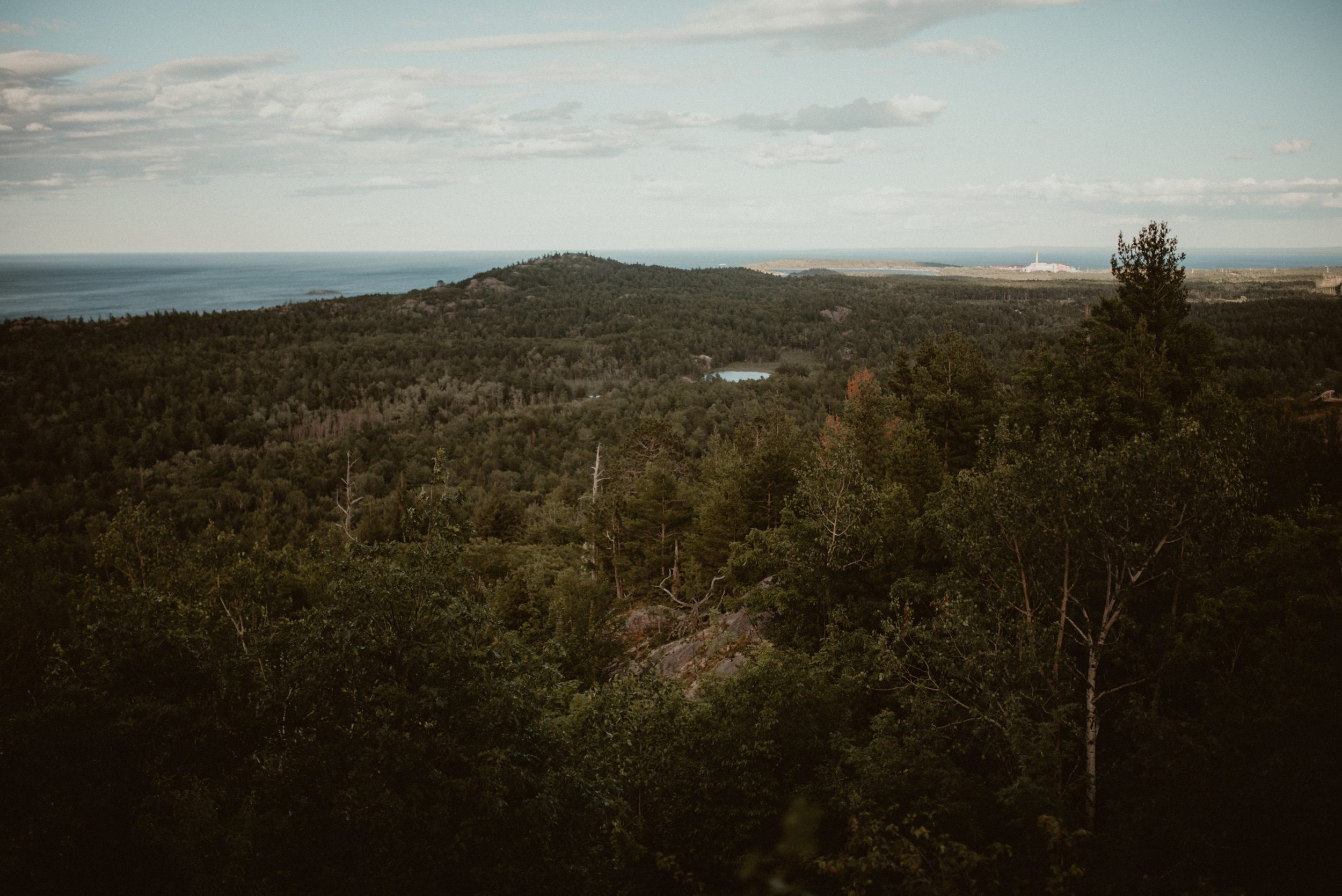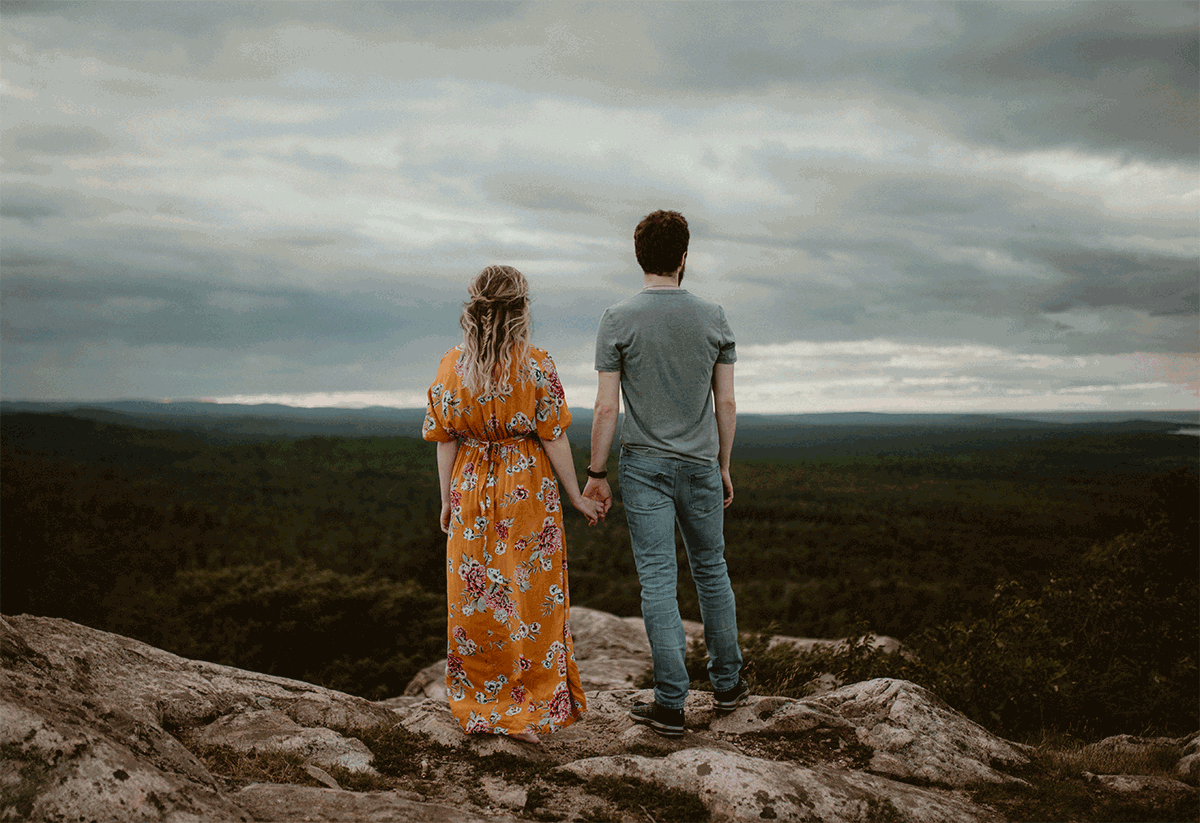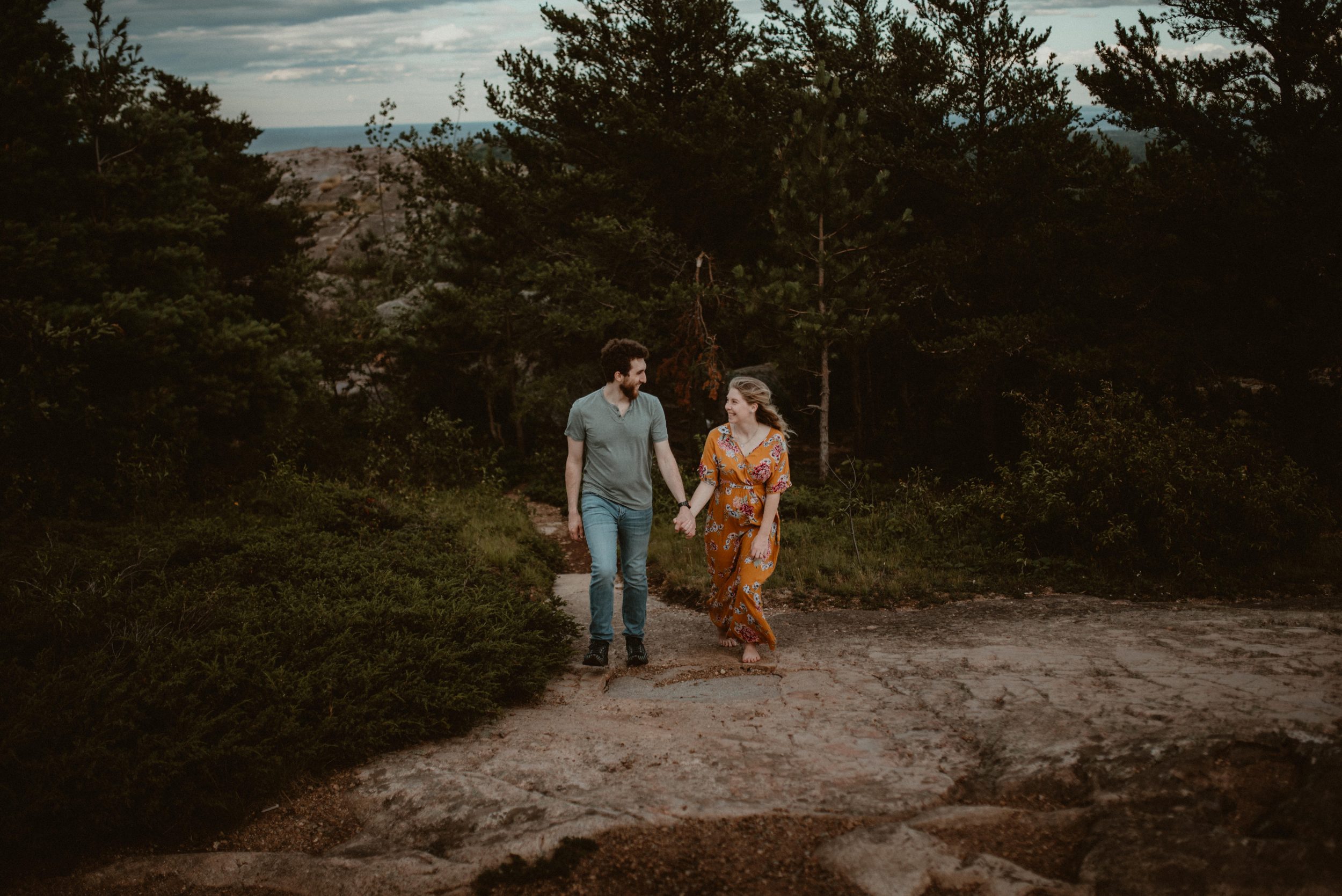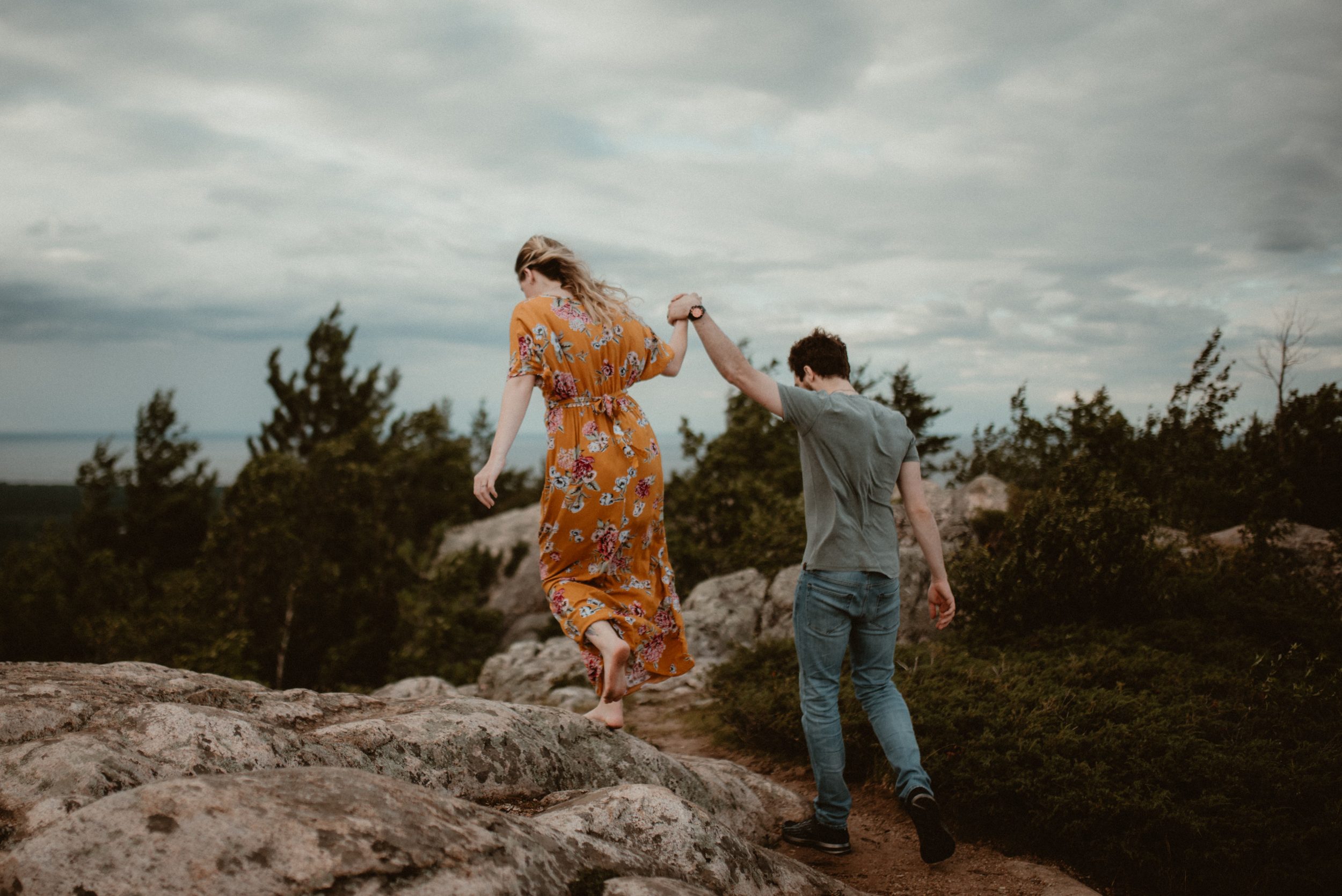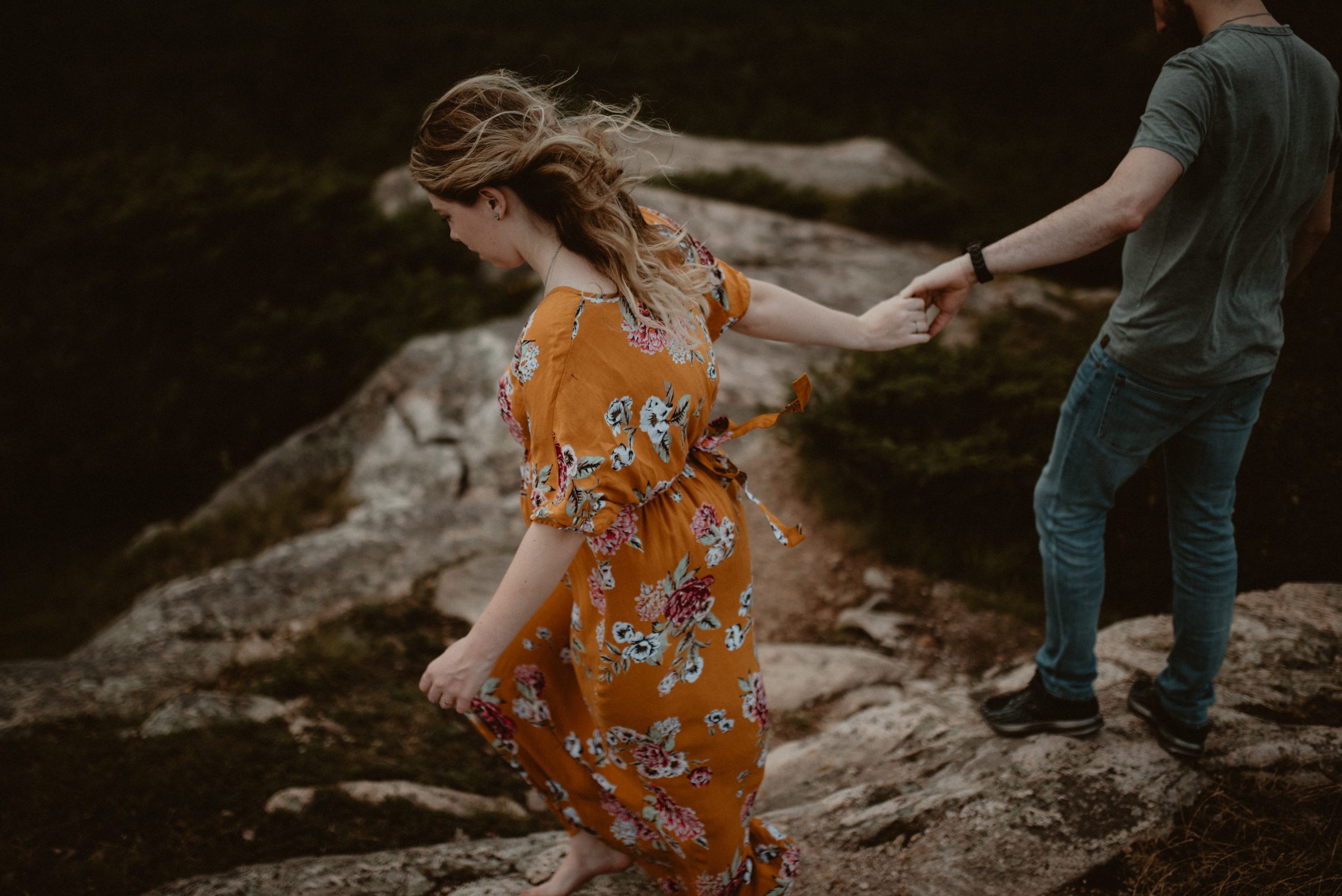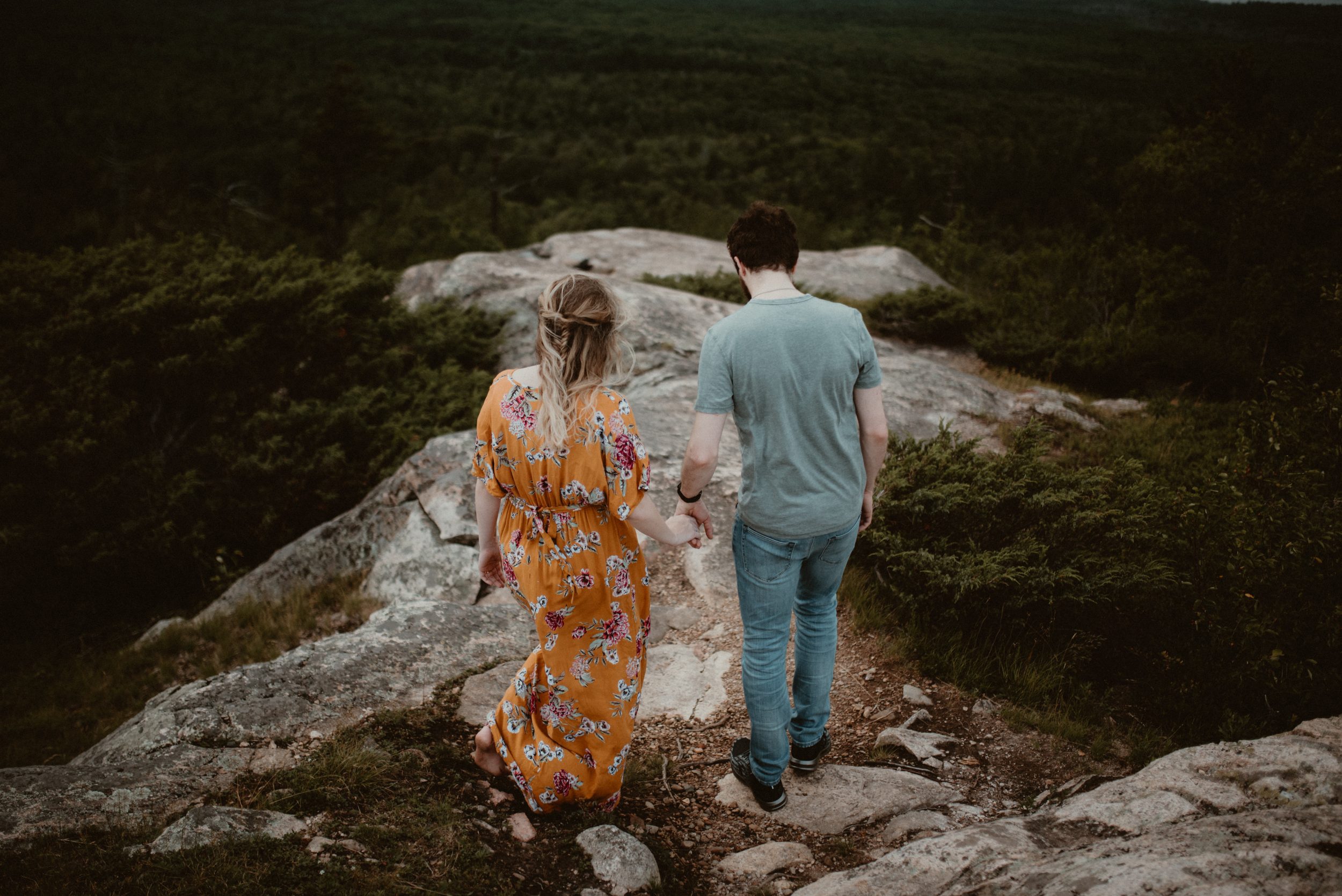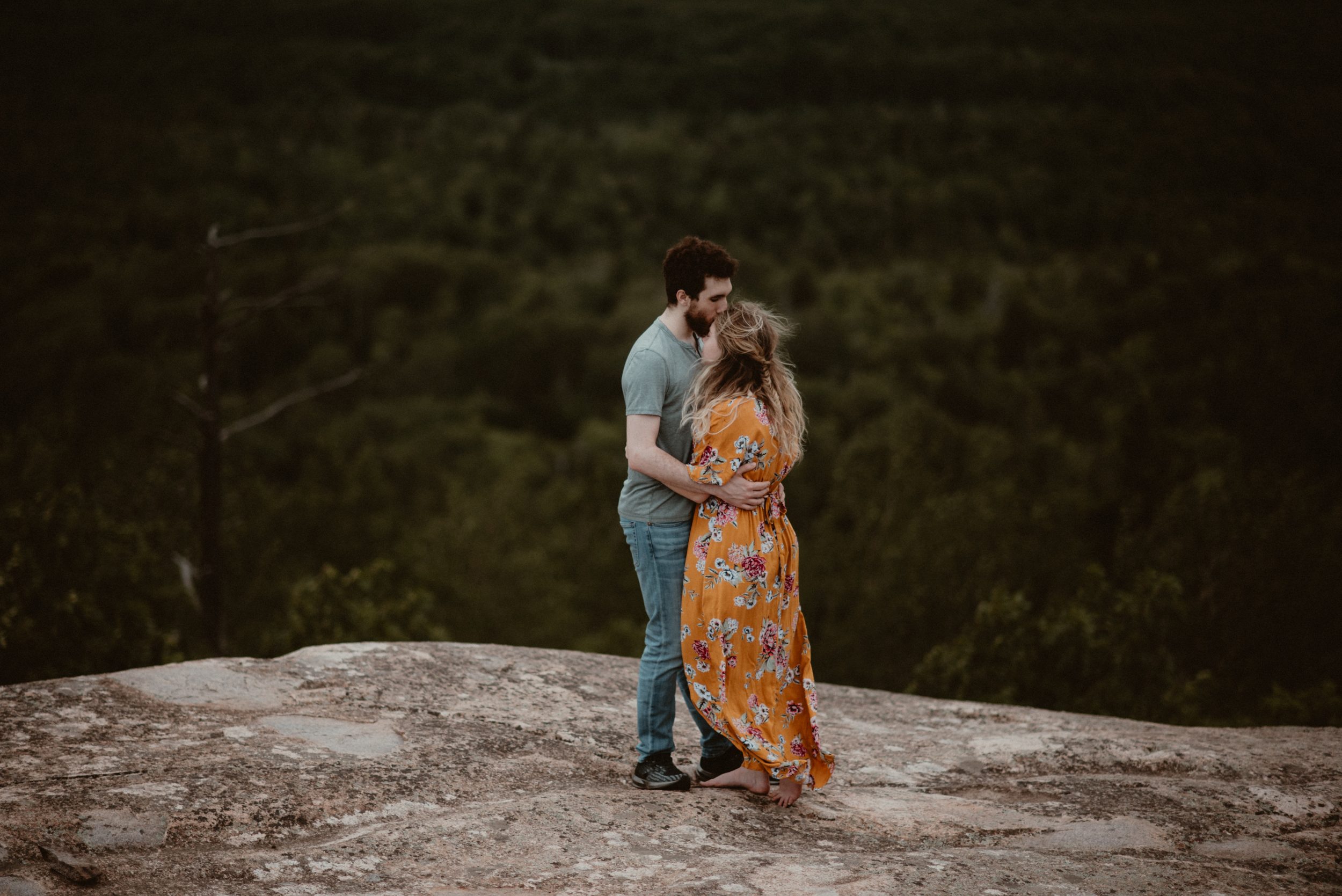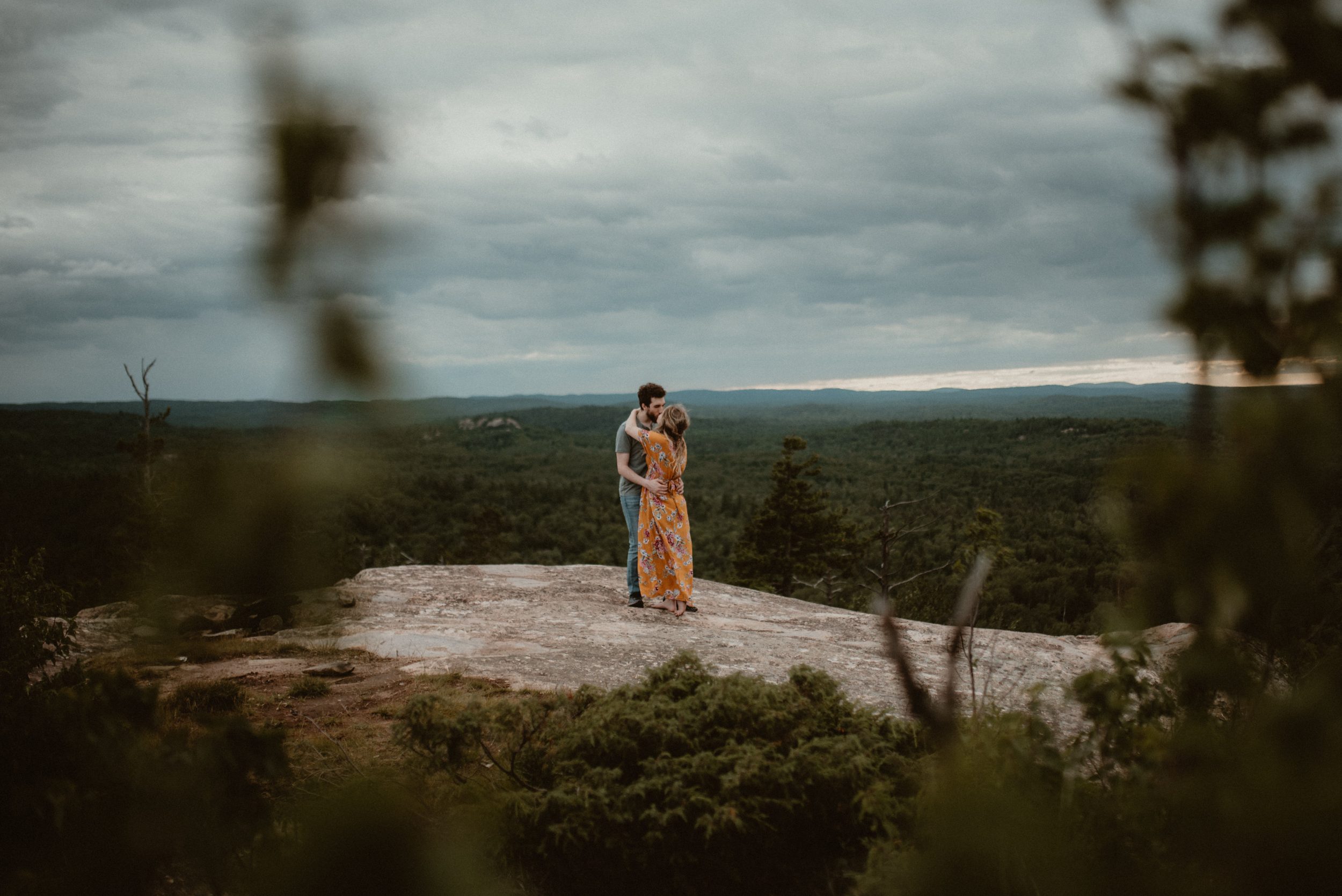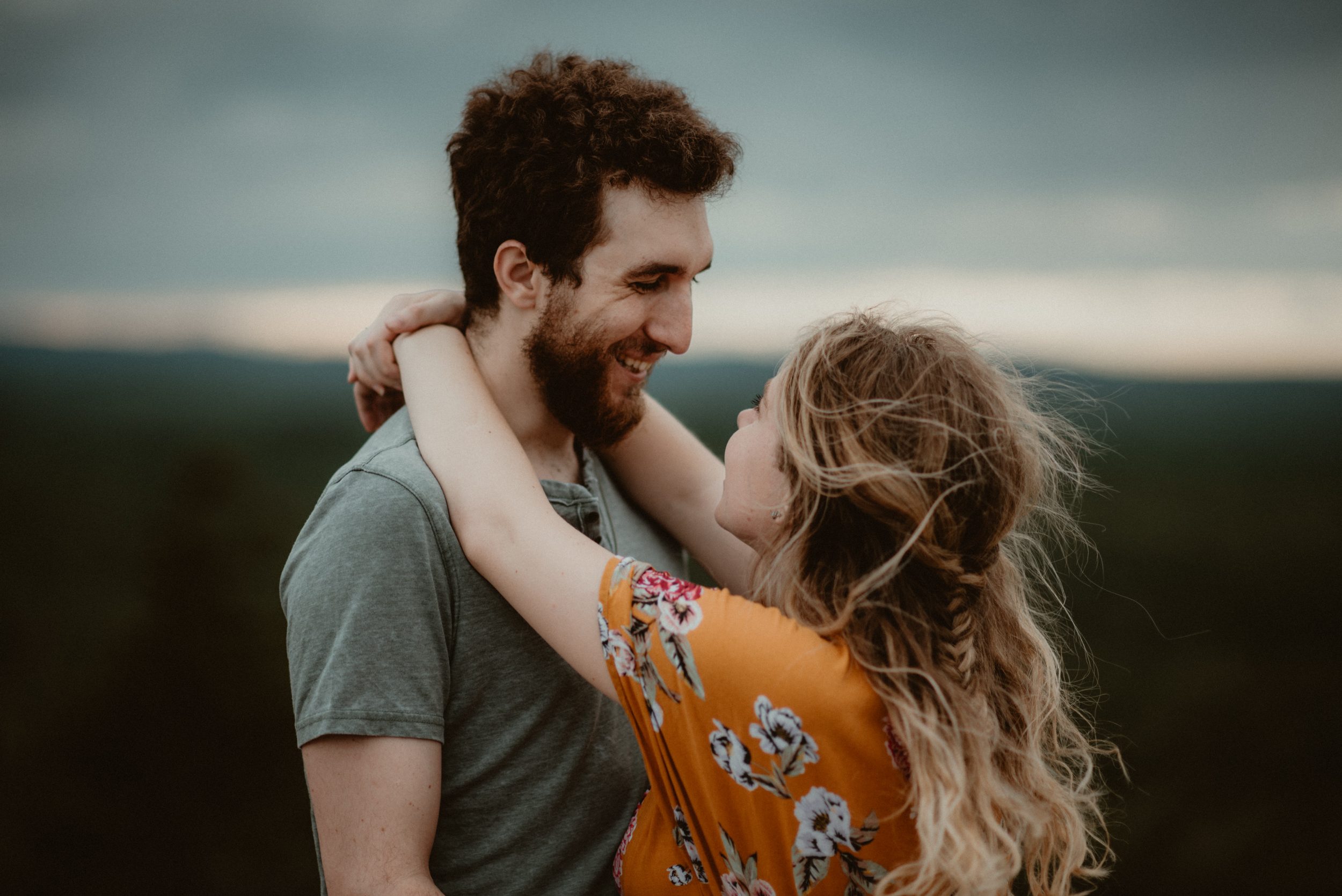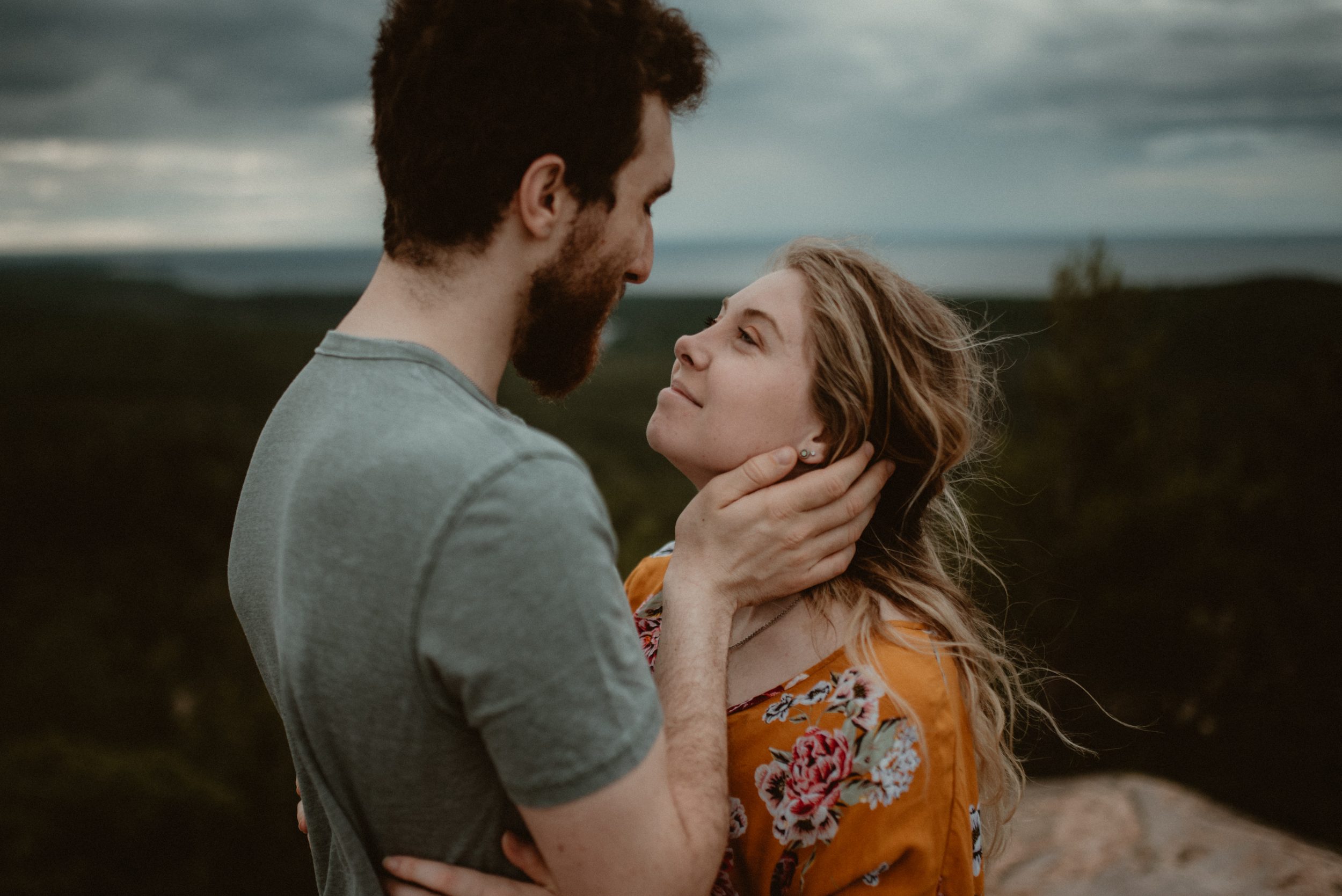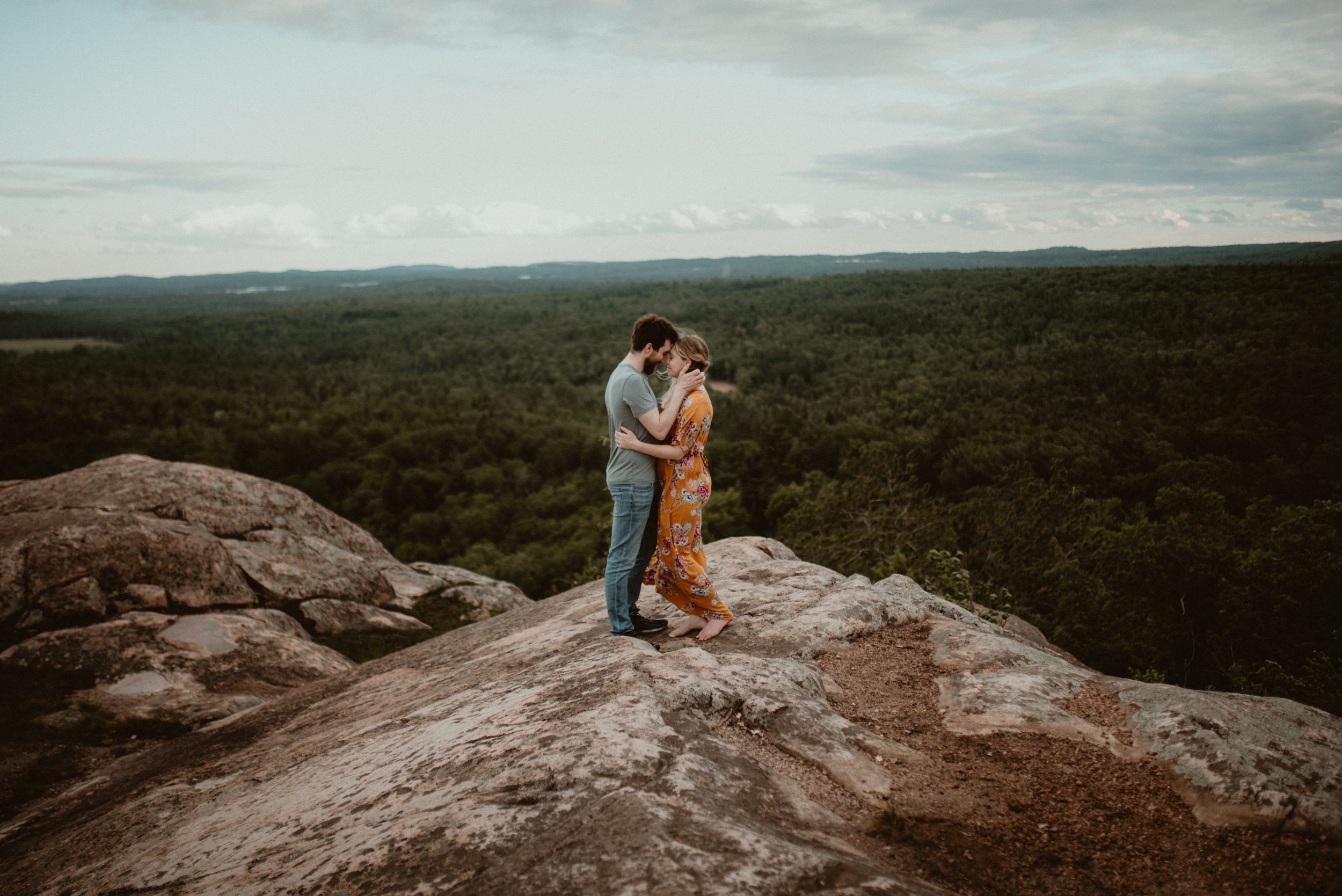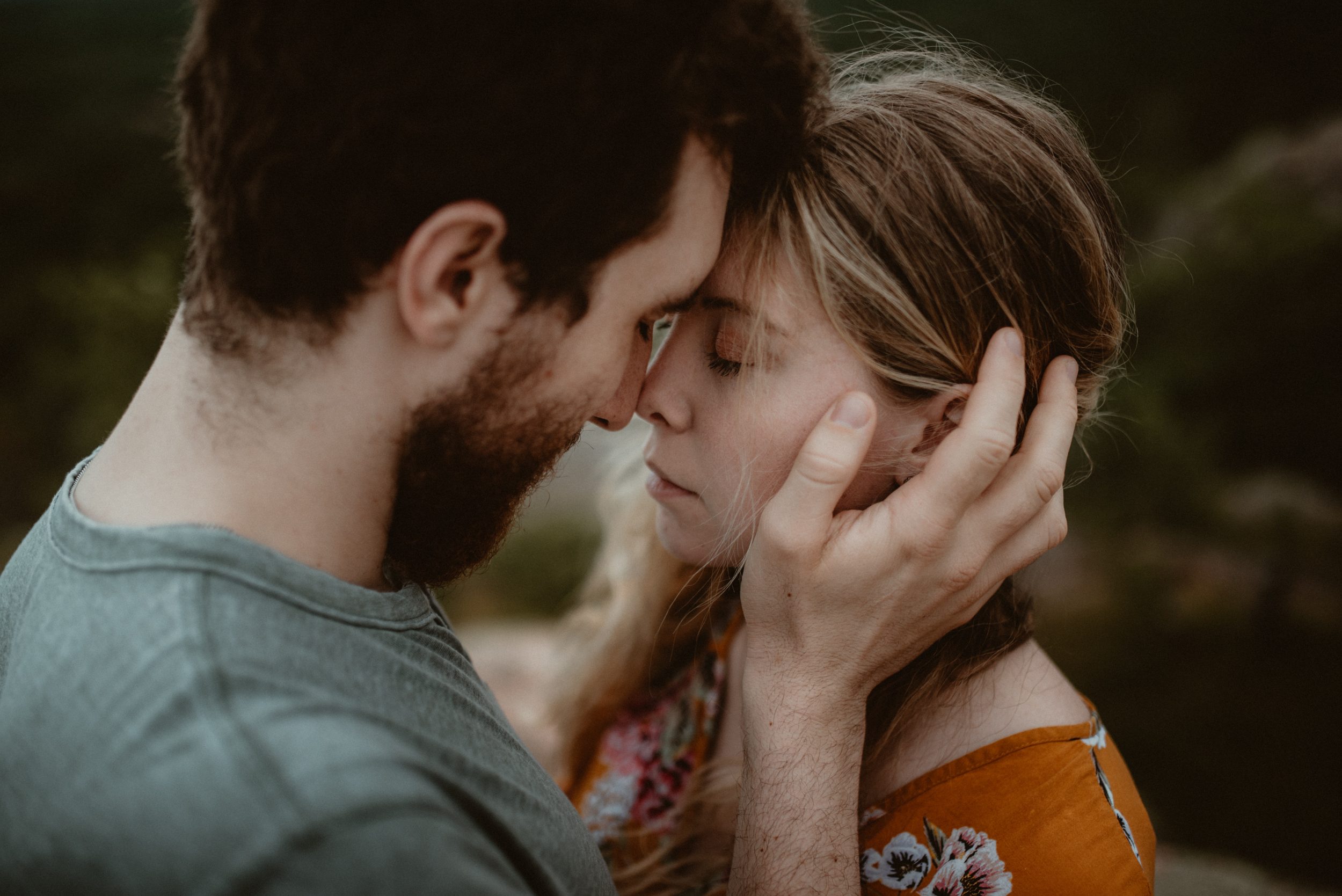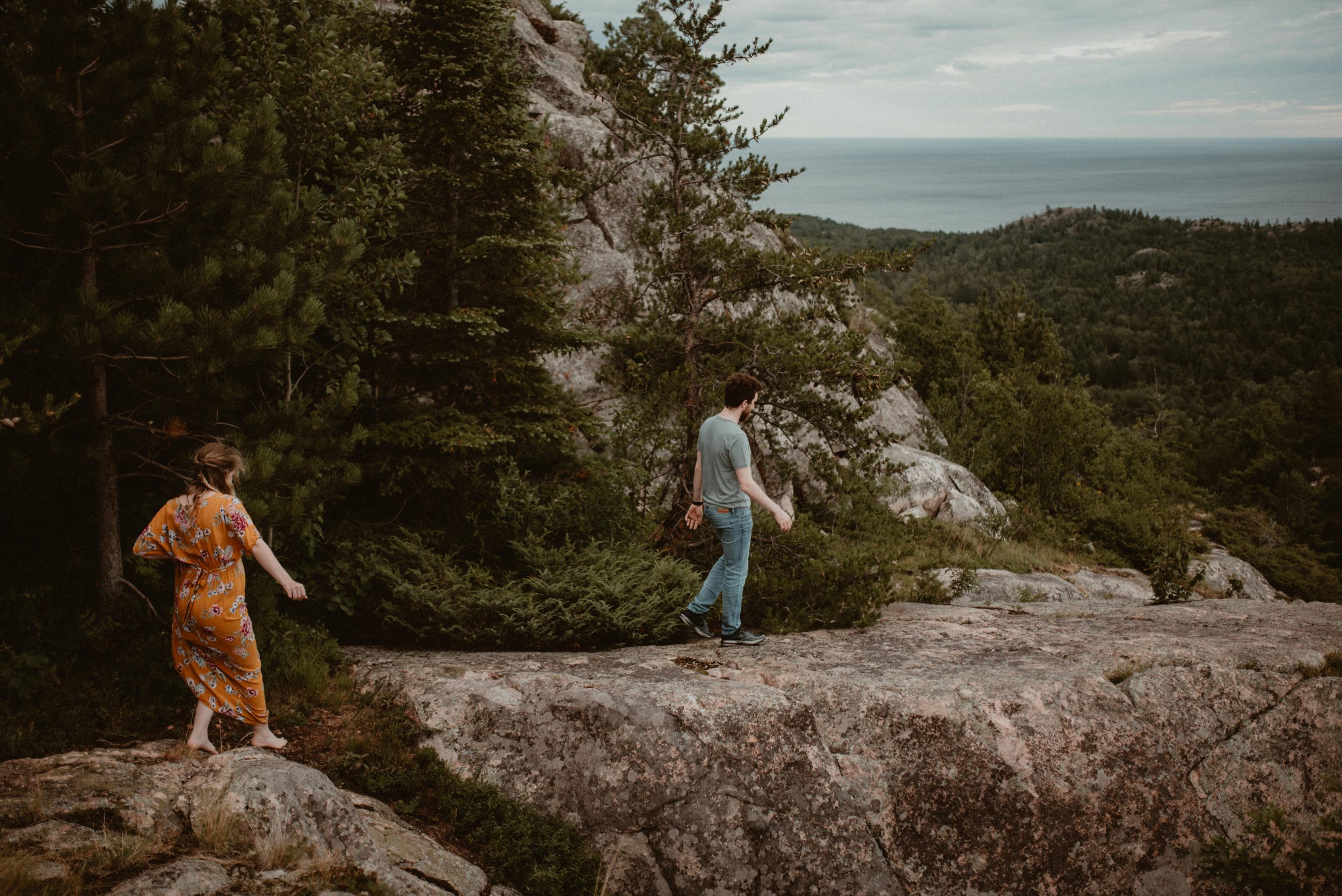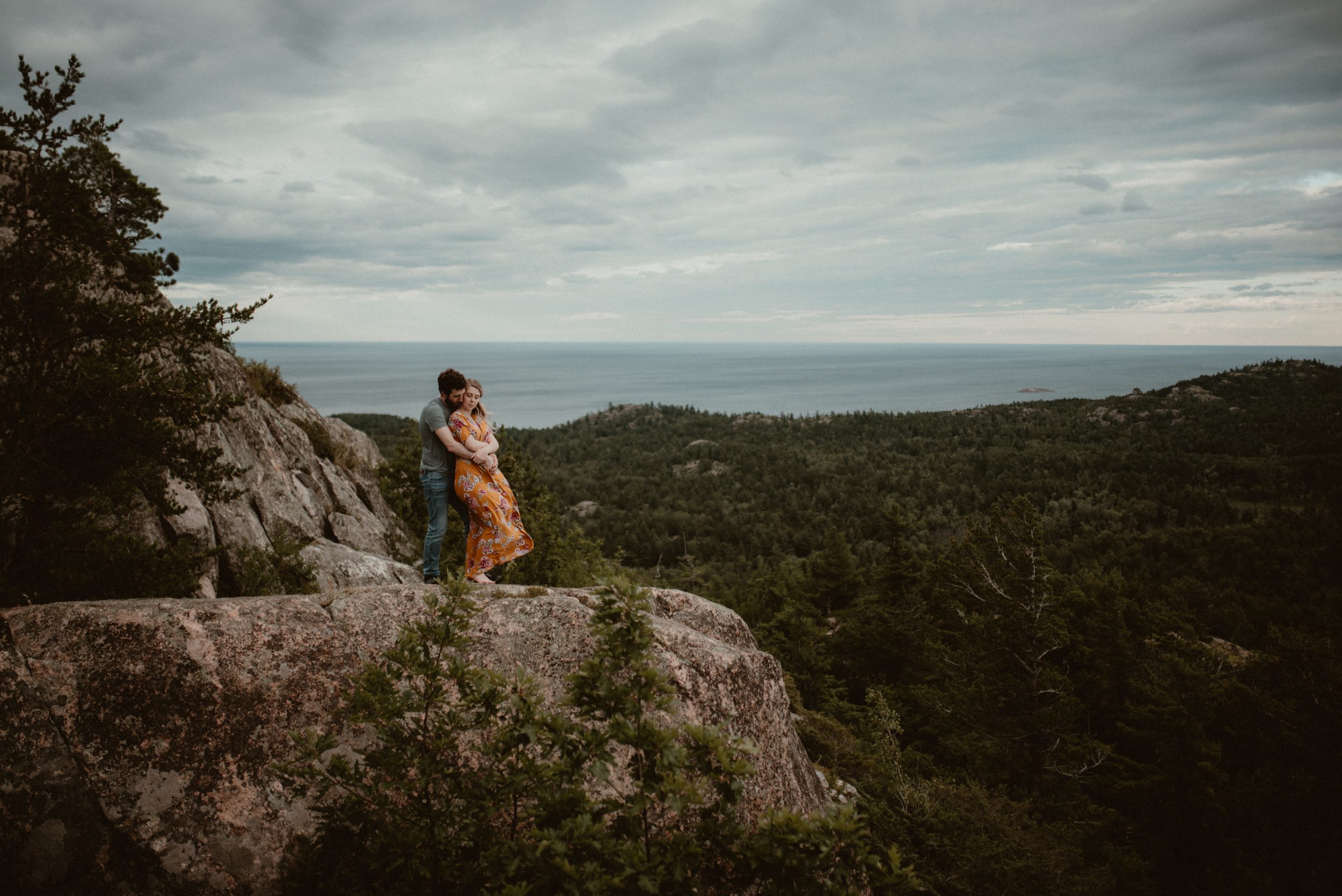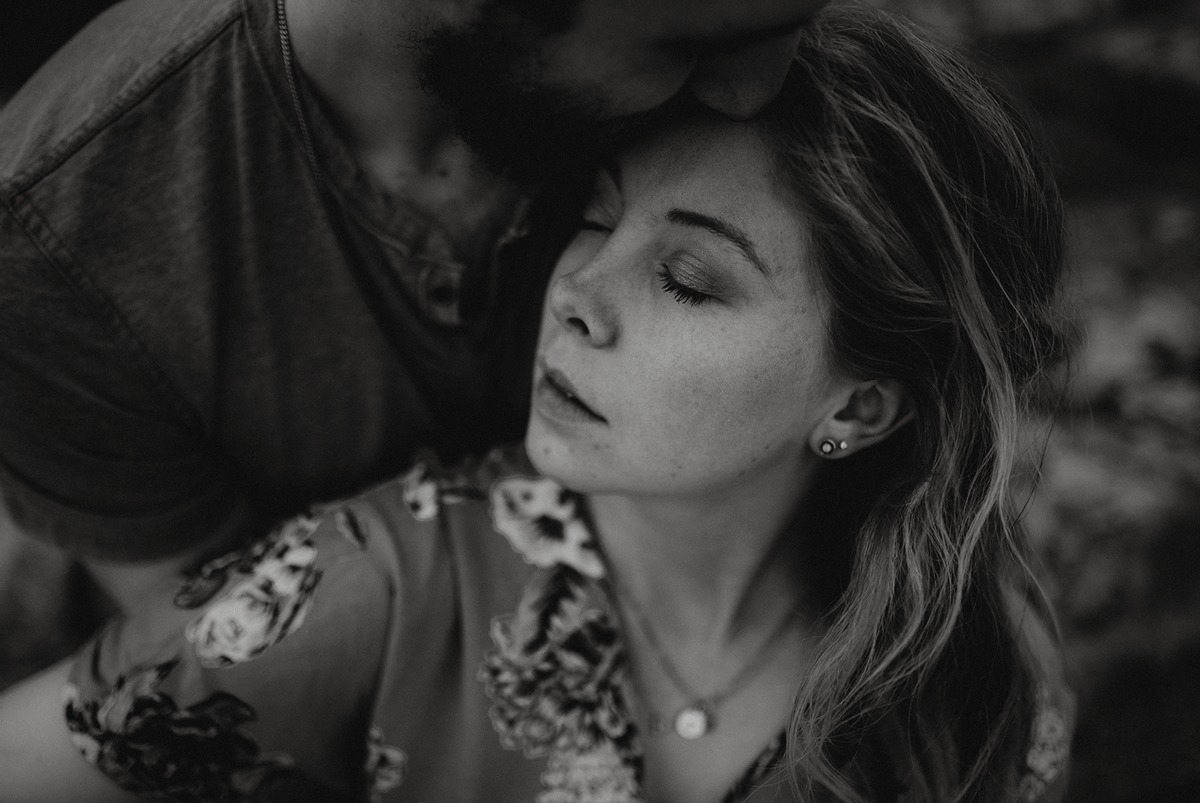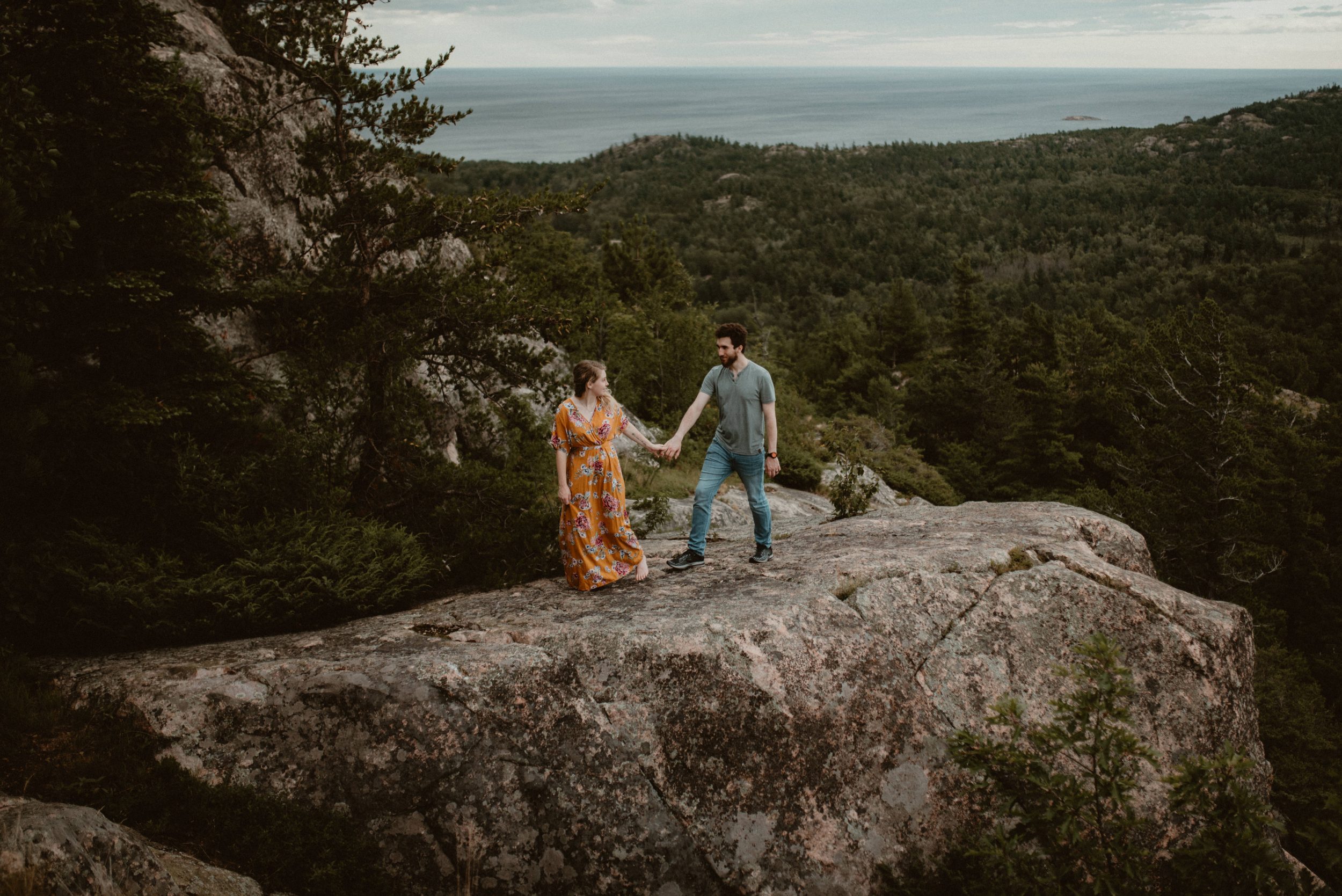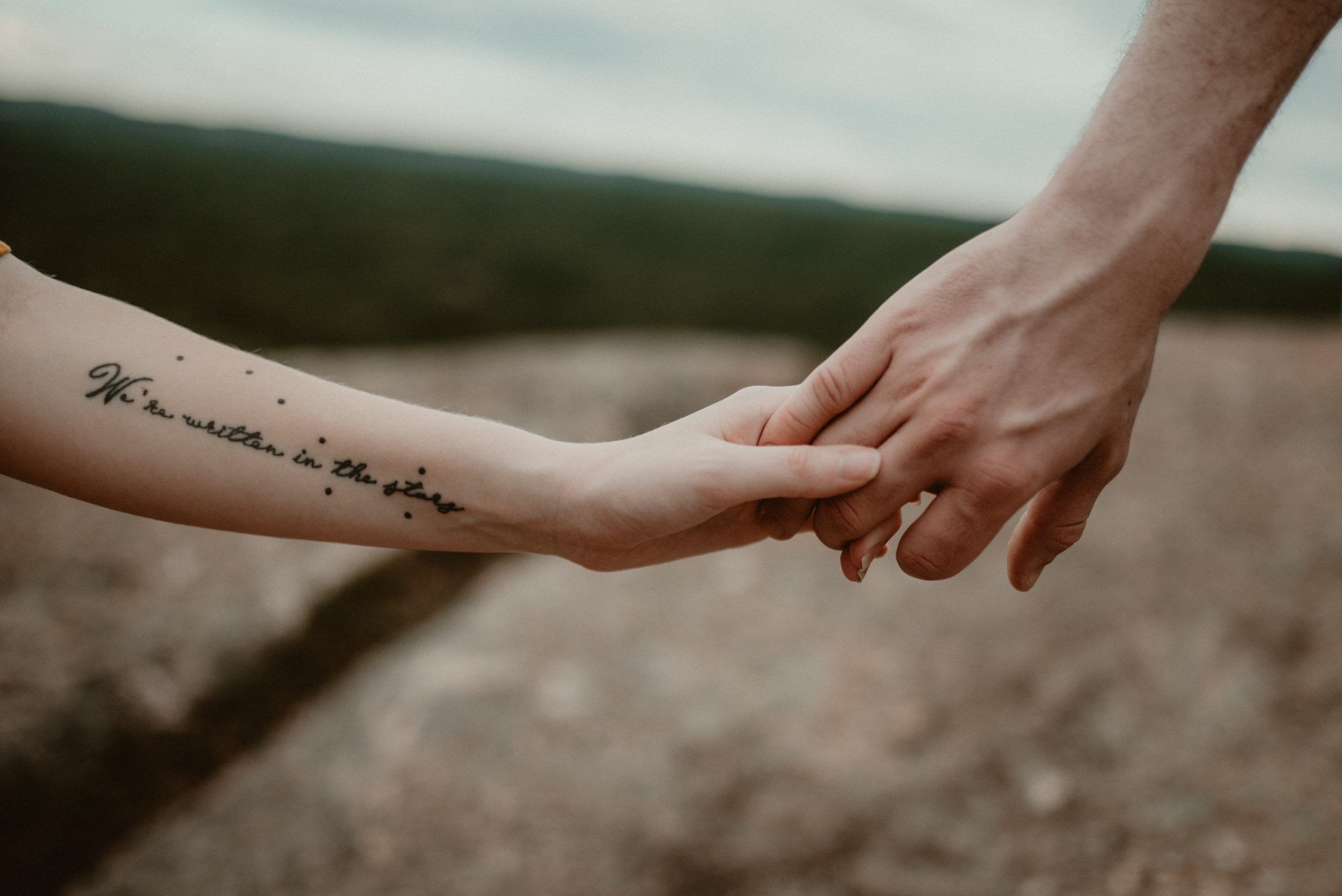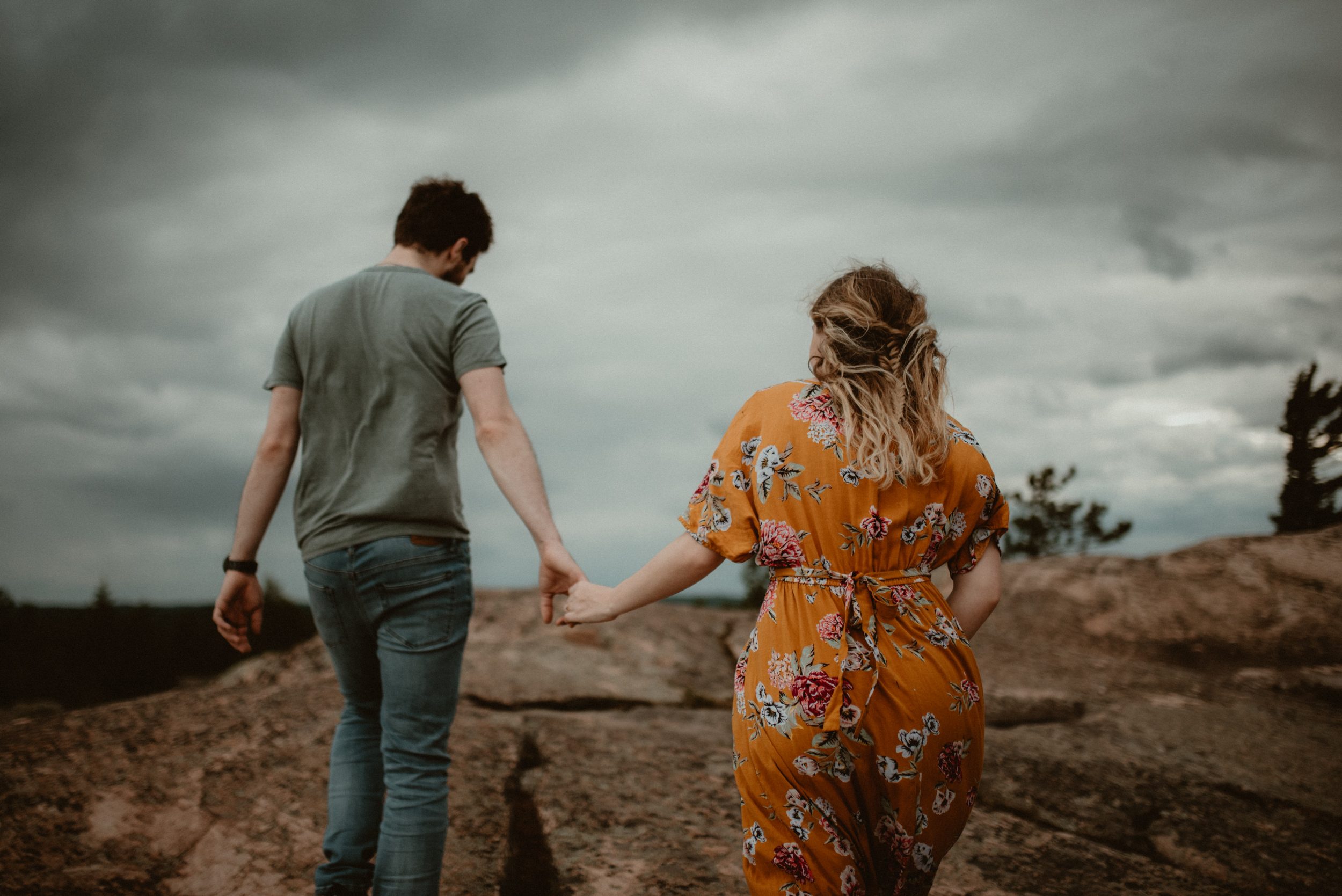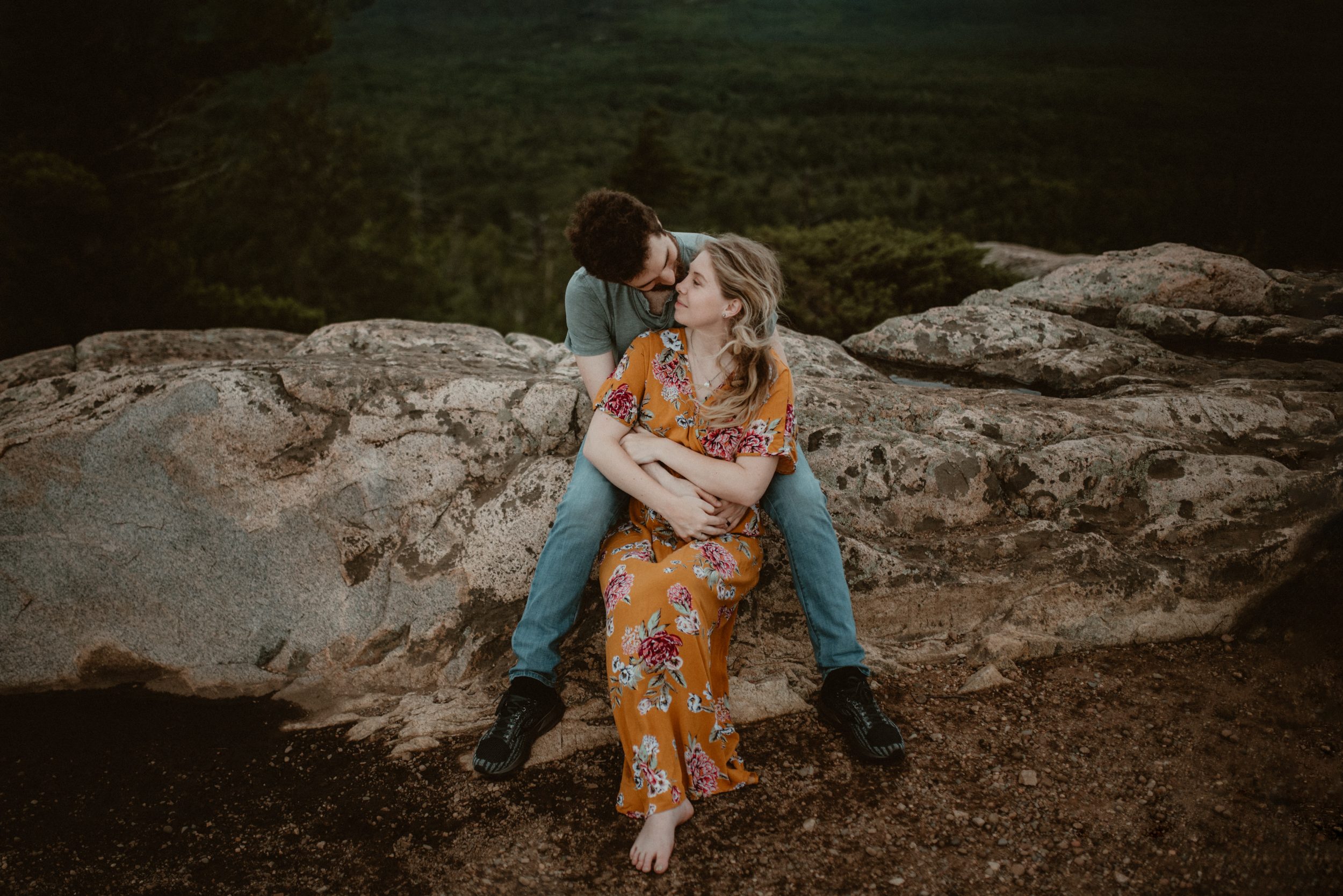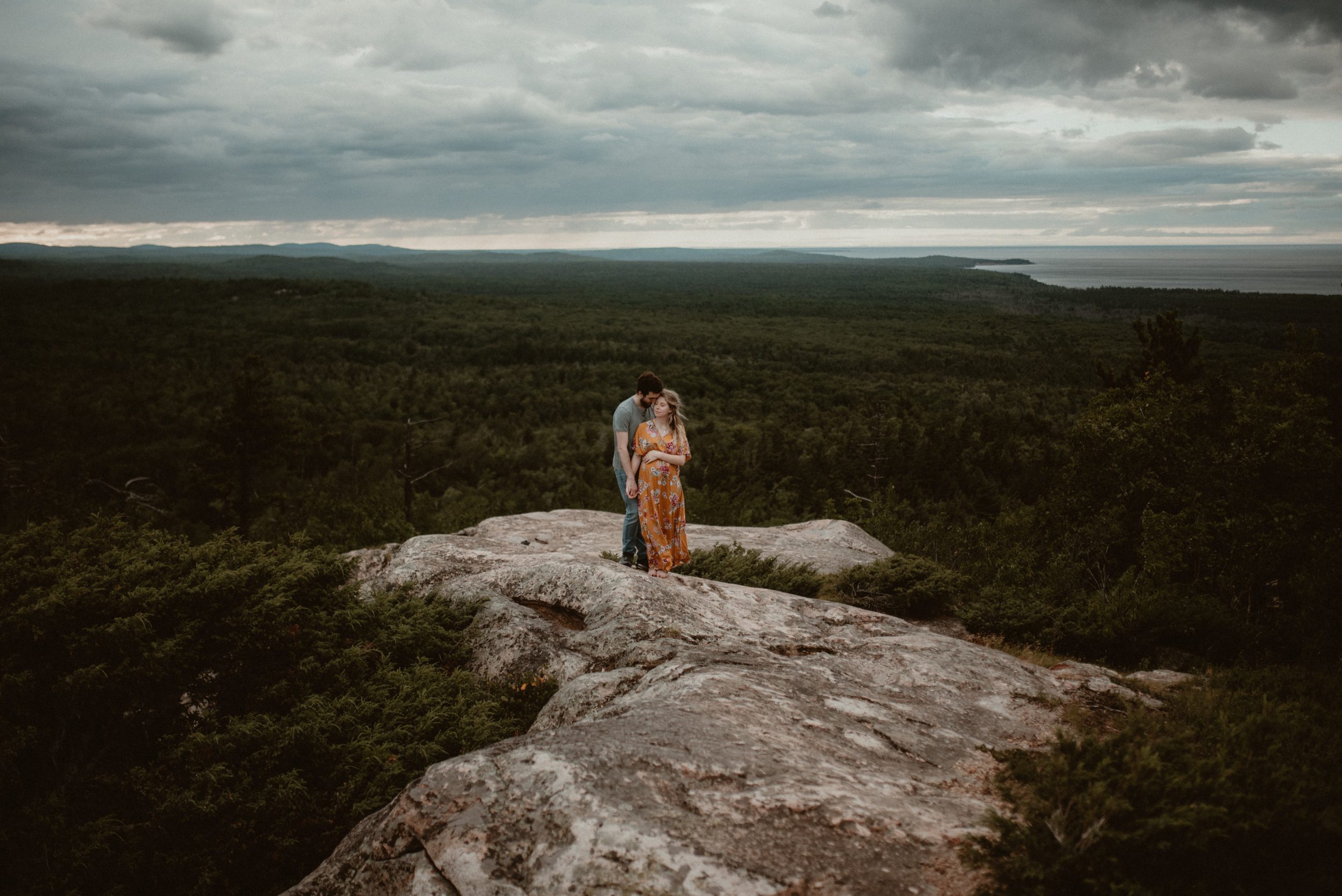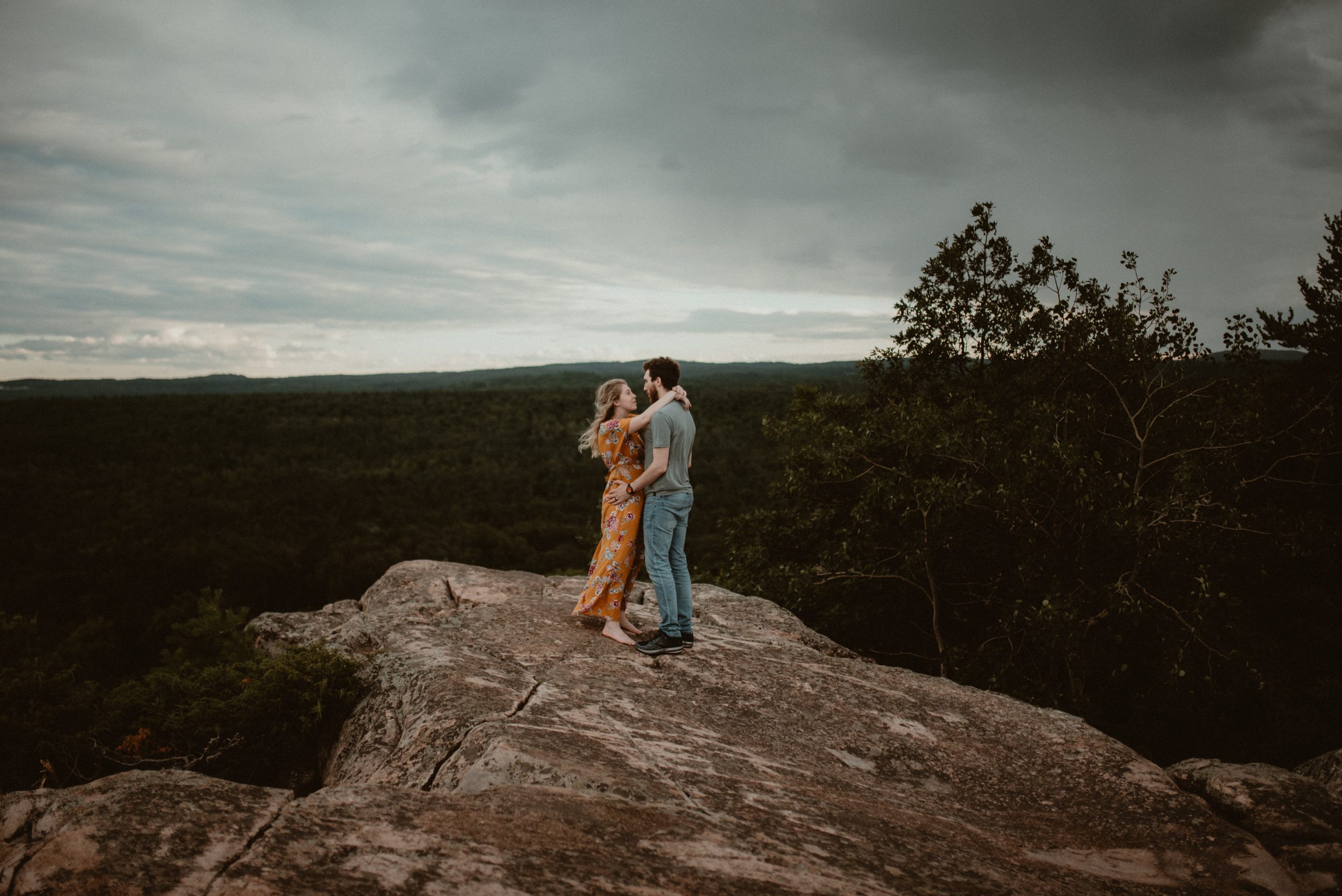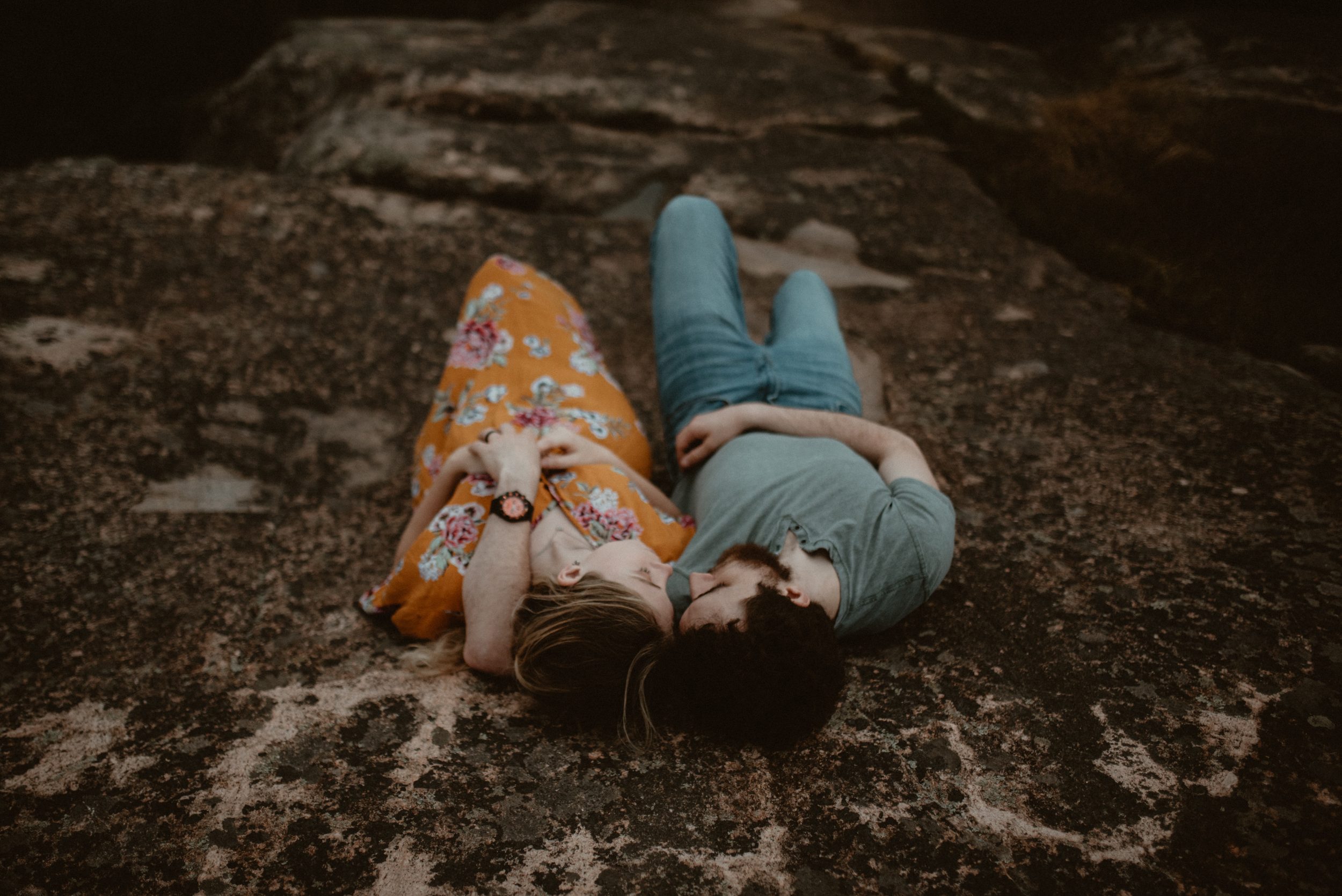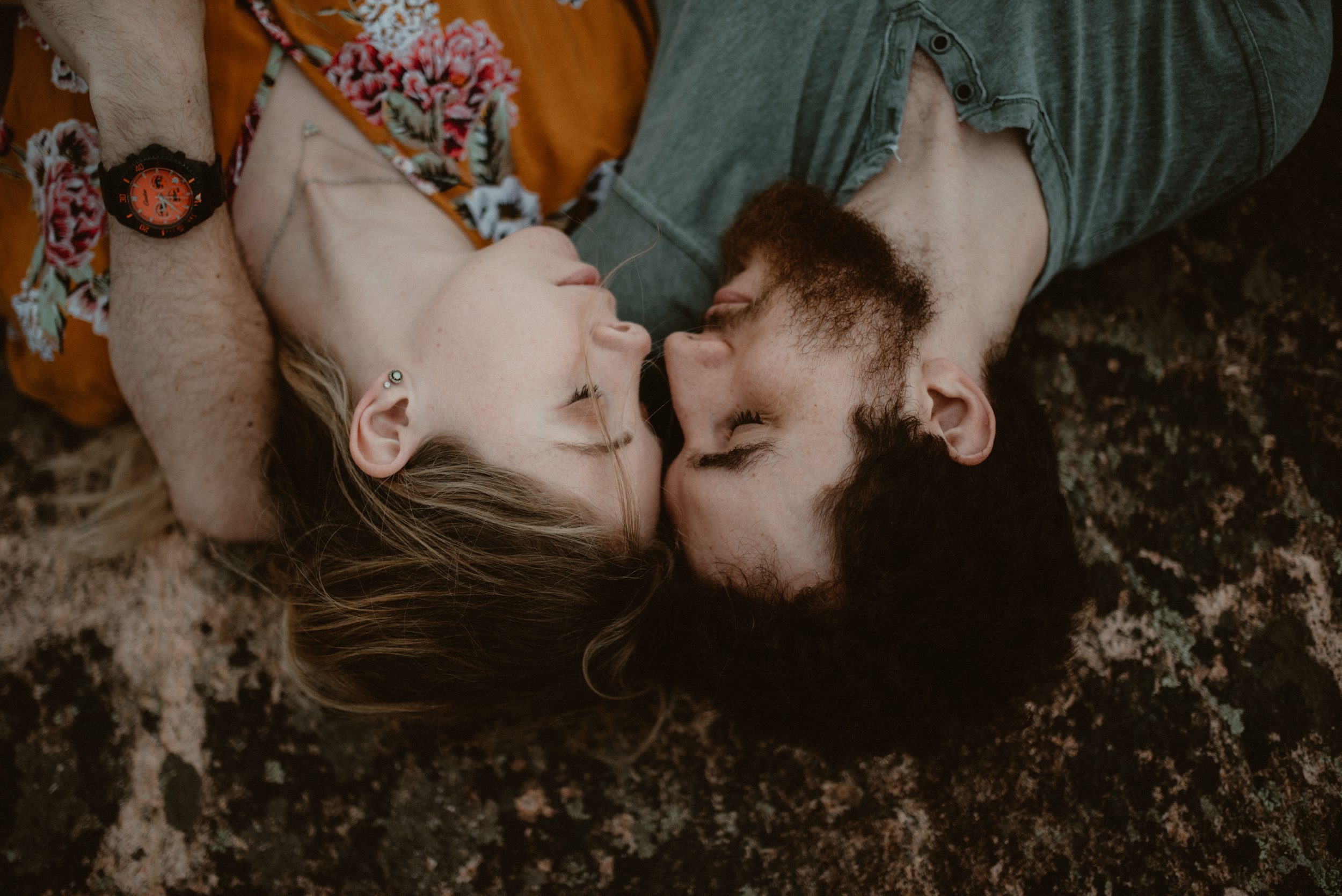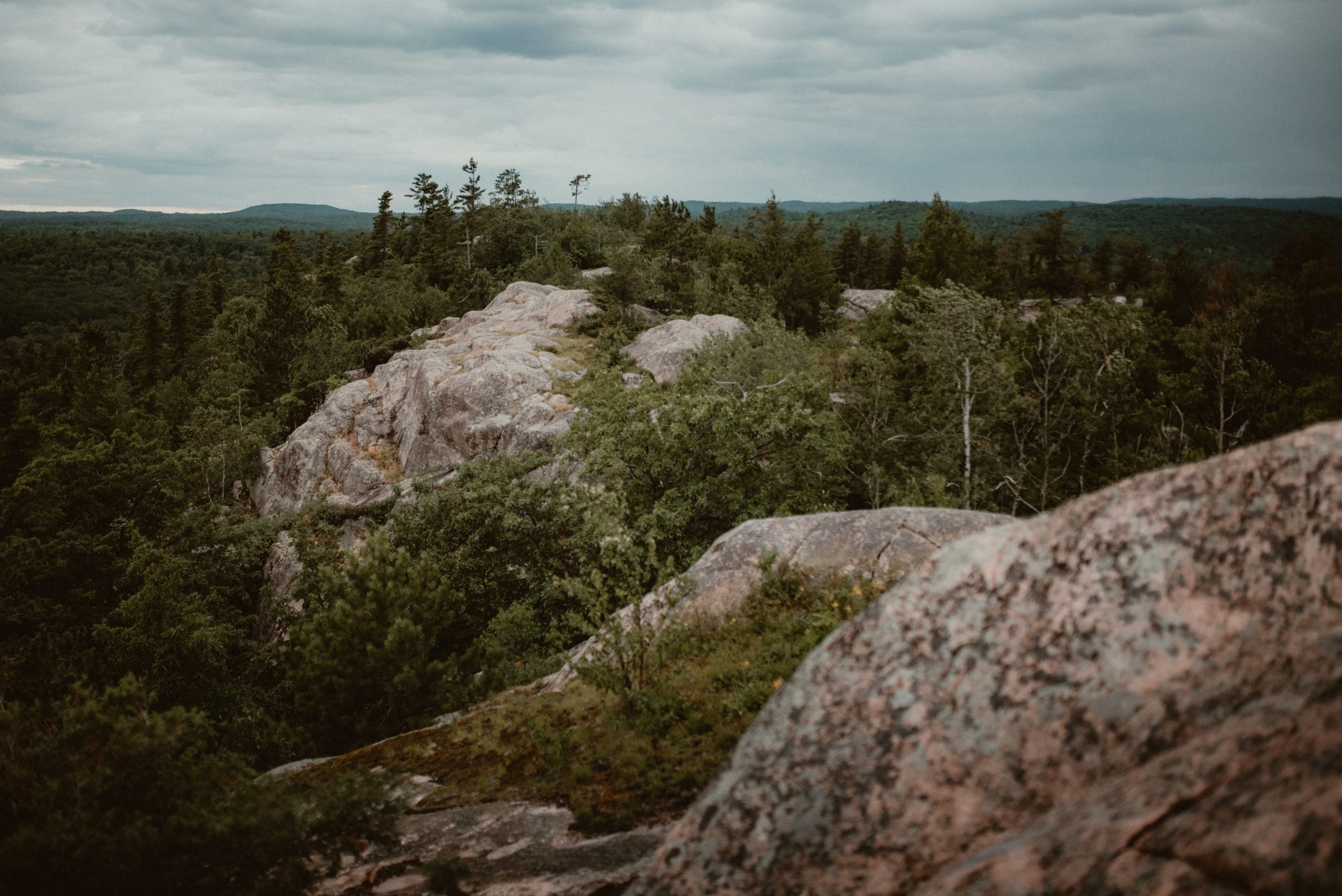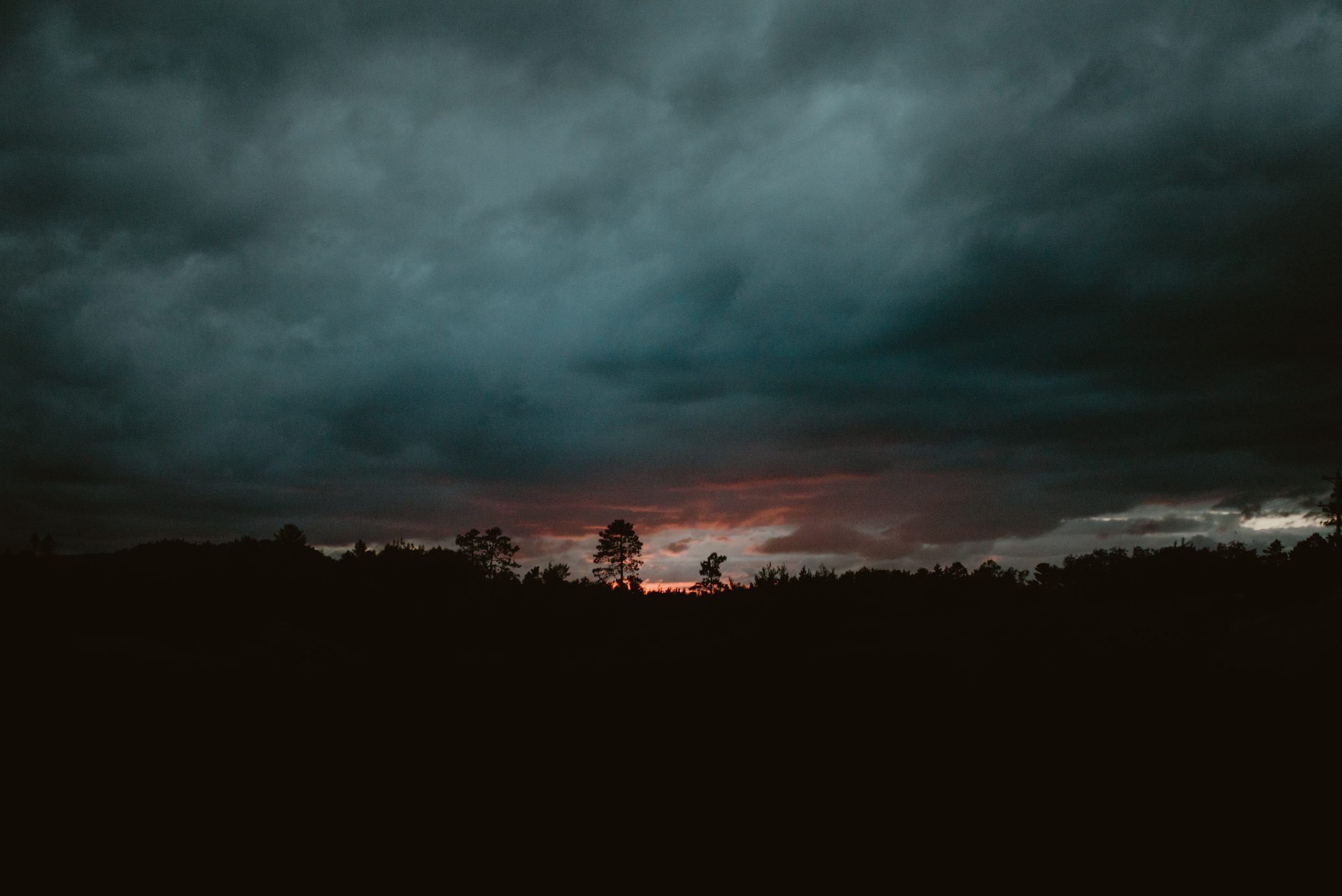 ---
Lume Photography is a documentary elopement and wedding photographer based in Michigan, traveling worldwide. Behind the camera you'll find me (Andrea)- a girl who loves animals, the wilderness, and love stories. I believe in magic, soulmates, and the hidden forces of energy that connect everything and everyone in the universe. My passion is documenting the moments, emotions, and connection between two souls in love, in wild places.