Intimate Wedding, Elopement, and Engagement Photographer
For the dreamers, the rebels, and the wanderers.
I'm here to tell your love story in amazing, meaningful images. I'll be your adventure buddy, your spirit guide, and your partner in crime. I'll be there to laugh with you, cry at your wedding, and document your story. I promise to put my heart and soul into giving you the most incredible experience. 
You deserve for your story to be documented in beautiful photographs, no matter what your wedding or love story looks like.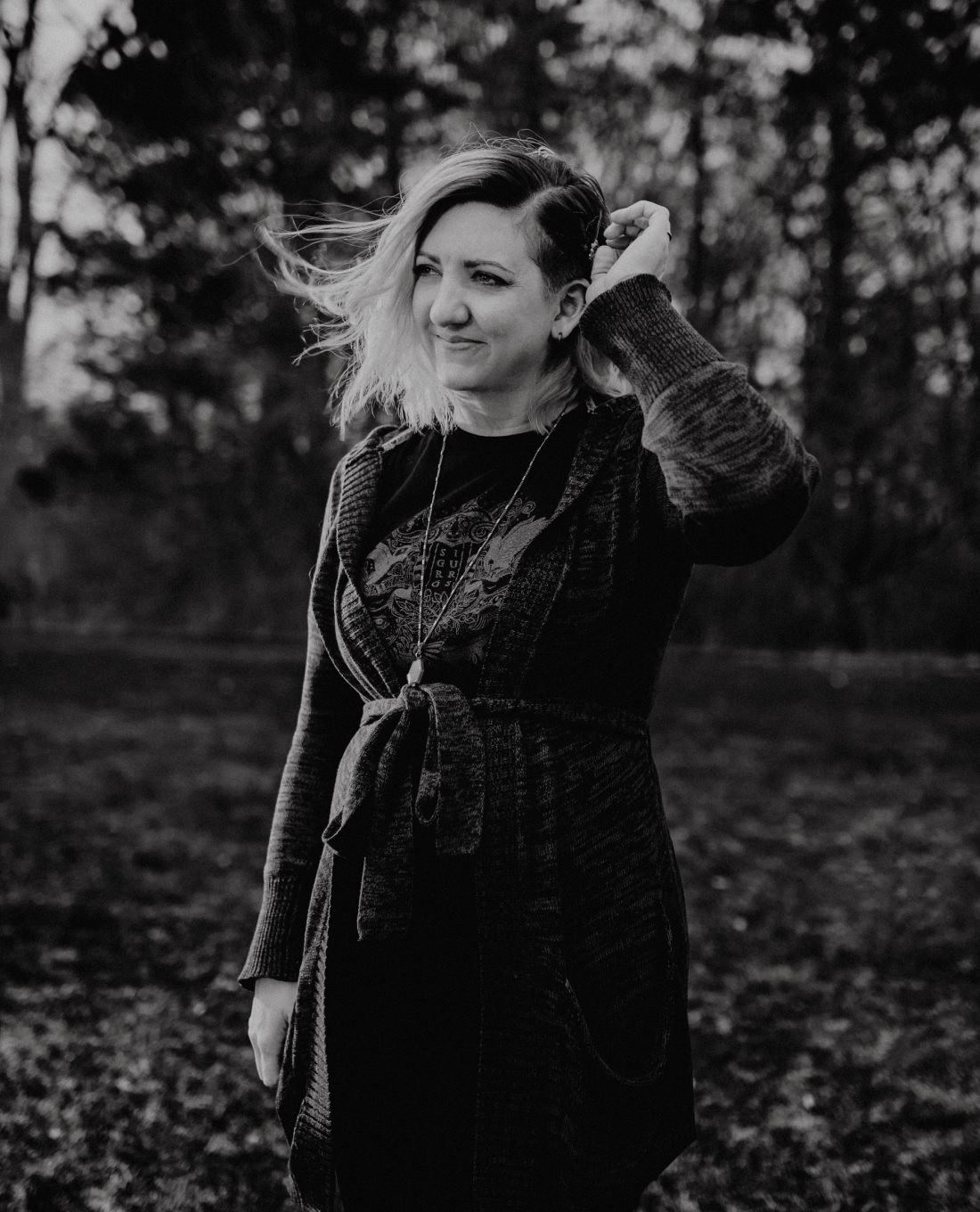 Hey there!
I'm Andrea, a wedding photographer in Michigan, based near Detroit, traveling to amazing locations everywhere to document stories of love and adventure. My style is emotive, natural, and intimate. You won't find any forced smiles, cheesy poses, or uncomfortable vibes here. I prefer to capture real moments. 
What does that mean for you? It means you'll be able to relax and not feel like you have to perform for the camera. You'll be able to enjoy the day you say your vows without feeling pressured. You'll feel comfortable so you can actually enjoy yourselves.  
I hope that years down the road, you'll look back at your photos and be taken right back to that moment. Feel the emotions all over again. Realize what an incredible and amazing thing it is to fall in love. 
"Andrea is an incredible person and photographer. Her unique style, experience, and personal touch that she brings to capturing moments is simply amazing. She makes everyone feel comfortable and at ease. Her photos speak for themselves!" - Kate H.
1
You want your wedding day to be an amazing, unforgettable experience that's all about you. You don't want stress, pressure, or drama. I'll help with your timeline and more, so that you can relax, enjoy your day, and be yourselves.
2
Forget about feeling awkward or uncomfortable in front of the camera. I'll take the time to get to know you and your story before I ever get my camera out. When I do start to use my camera, you'll feel a lot better- like a good friend is there- and you'll be able to relax. I'll direct you through the experience.
I've discovered the key to unlocking the most amazing, meaningful photos- and that's why you're here, right? I'll give you a hint: it has nothing to do with how photogenic you are, what you wear, or how you pose. It has everything to do with finding a connection with me, your photographer! The more we get to know each other, build a real friendship, and connect beyond just working together, the more trust will be built between us and that's the key to awesome, magical photos. That's why I want to meet you face to face before I ever get my camera out. I want to get to know you both, and you to get to know me. What do you love? What do you hate? Tell me funny story. Have you ever had a paranormal experience? I want to hear all about it!
ELOPEMENT PHOTOGRAPHY
ALL-INCLUSIVE ELOPEMENT EXPERIENCE
-I'll help you plan your dream elopement.
-You'll have an unforgettable experience!
-Sneak peek photos.
-Unlimited images, instantly downloadable, with full printing rights.
-Travel fees are all-inclusive- NO EXTRA FEES
Starting at $2700.
Average investment is $3000-$4000 for Michigan elopements.
WEDDING PHOTOGRAPHY
WEDDING DAY STORYTELLING
-Complimentary timeline planning assistance and consultations.
-Engagement session.
-Sneak peek.
-Unlimited images, instantly downloadable, with full printing rights.
-Travel fees are all-inclusive- NO EXTRA FEES
Starting at $3000.
Average investment is $3500-$4500 for Michigan weddings.
CONNECTION SESSION
CELEBRATE YOUR LOVE STORY
-Location and wardrobe assistance.
-1.5-2 hour session in an amazing location.
-50 images, instantly downloadable, with full printing rights.
-Travel fees are all-inclusive- NO EXTRA FEES
Starting at $750.
A few things to note:
You will receive your full image gallery within 6-8 weeks. I deliver both full-resolution and web-optimized downloads of all your images. I don't limit the number of images I deliver, and I don't charge extra for digitals. I only book a limited number of wedding per year, so I can give all of my clients the attention they deserve. I book on a first-come first-serve basis. If I get two inquiries for the same date, I'll let both couples know, but whoever completes the booking first gets me. To book me, you'll need to decide on a package (I'll help you), pay a $500 retainer fee to hold your date (it's subtracted from the total amount due), and sign a photography agreement. All of this can be done conveniently online.
Alayna J.
"Lume Photography is number one in our eyes. We have recommended her to everyone we know! If you really are looking for someone who is going to capture all of the moments and then those that you can't even dream of you've found the right person."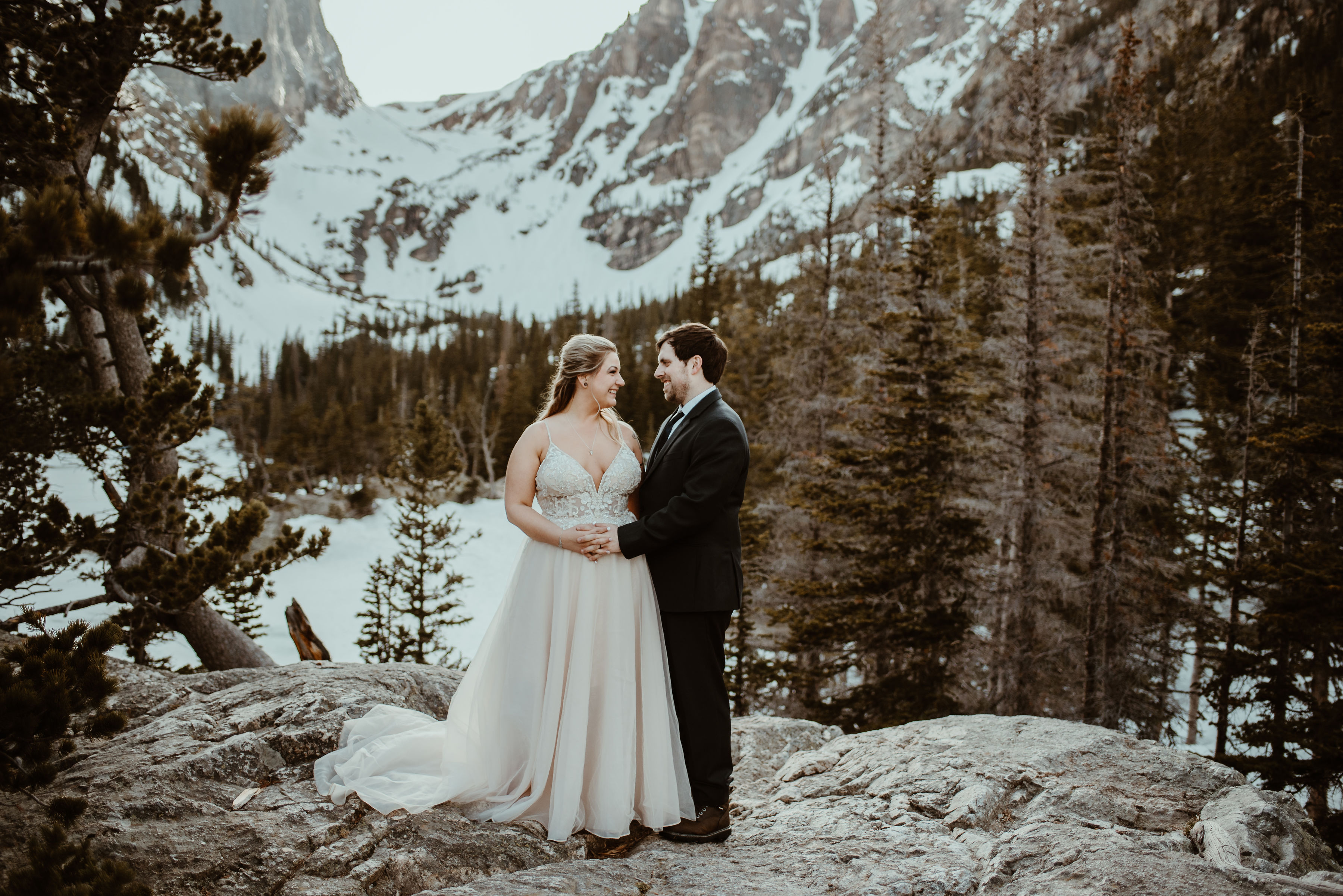 Magen A.
"We had the most amazing, awesome elopement ever, and it wouldn't have been possible without Andrea. She is the best! She helped us pick the location for our ceremony, and it was perfect. She hooked us up with some local vendors for cupcakes and hair & makeup. The day of our ceremony she thought of things we would have never thought of. It was a joy having her there to share it with us! And we absolutely love our photos."
Lacey W.
"Andrea is one of the most down to earth and authentic people I have ever met in my life. She truly cares for others in a way that when you are with her, you feel like you are just hanging out a close friend. I would hire her a billion times over, and would definitely recommend her to those looking for more than just your average photographer."