Michigan ELOPEMENT PHOTOGRAPHER
EXPERIENCE A MAGICAL, STRESS-FREE UPPER PENINSULA WEDDING IN NATURE

Upper Peninsula Elopement Specialist
Emotive storytelling photography
Michigan Elopement and Wedding Photographer
Let's Craft Your Stress-Free wedding day in nature!
Hey there, nature-loving souls on the brink of an extraordinary adventure! I'm Andrea, your Michigan elopement photographer and Upper Peninsula elopement specialist, and I'm here to turn your wildest wedding dreams into reality. Picture this: a love-filled journey, just you two, surrounded by the untamed beauty of Michigan's Upper Peninsula. It's not your typical wedding; it's an intimate, magical escape into nature's embrace.
I specialize in helping non-traditional couples craft an authentic, stress-free elopement experience that's magical, memorable, and totally YOU.
Picture this: hidden gem locations in Michigan's wilderness, where nature sets the stage for your love story. From sunrise lakeside ceremonies to moonlit forest vows, I'll capture your adventure in breathtaking imagery. Let's create your dream elopement, where wild meets romance amidst Michigan's enchanting landscapes. Your love, your magic – let's make it happen!
JUST IMAGINE…
You're standing in an incredible spot in nature. As the wind winds its way around you, the sun warms your skin, and the sound of Lake Superior's crashing waves fills your ears, you can feel intense sacred energy as if the ancient spirits of the land are rising up to greet you. It's as if the rocks, trees, and sky are alive and welcoming you home. Now you open your eyes, look into the sparkling eyes of your partner, smile, take their hand, and place the ring on their finger…
You just had the most incredible experience, joining your soul mate in marriage and beginning your journey together in a breathtaking place in the wilds of Michigan's Upper Peninsula. Instead of feeling rushed or pressured on your wedding day, you had the freedom to relax, unwind, let go, and be totally present in each amazing moment.
WHAT DOES IT MEAN TO "ELOPE"?
choosing a fun, stress-free, and truly enjoyable wedding experience in nature that's focused on what matters most- your love story.
When we work together, I'll assist you in curating an unforgettable wedding experience, giving you the freedom to truly savor every moment. Your elopement day will be a stress-free celebration of your love, and I'll be there to document every moment in beautiful images. In the end, you'll have lifelong memories to cherish and stunning wall-worthy art.
our day was so magical and authentic and a huge part of it was because of Andrea!
Nice to meet you!
Hi! I'm Andrea, a Michigan ELOPEMENT WEDDING PHOTOGRAPHER, and crafter of amazing experiences.
I'm a free-spirited, easy-going photographer with an obsession with nature, animals, and all things supernatural. I've been photographing weddings and love stories for over 11 years. For me, there is nothing more fulfilling than documenting the story of two souls in love.
:) Andrea
STRESS-FREE PHOTOS
CREATIVE IMAGERY THAT TELLS YOUR STORY AUTHENTICALLY
Before I even pick up my camera, my goal is to become a friend, not just another wedding vendor. It's all about getting to know you both, your quirks, your dreams, and your love story. I want to understand the essence of your connection, the moments that make your hearts skip a beat, and the adventures you've shared. Because it's these unique details that transform your elopement into a personalized, heartfelt narrative. And you won't have to feel pressured or like you need to pose or perform for the camera. You get to just relax and be yourselves and I'll take care of the rest!
Upper Peninsula ELOPEMENT PHOTOGRAPHER
My home base is the Keweenaw Peninsula, the wild northernmost part of Michigan's Upper Peninsula. My local area includes Marquette, the Porcupine Mountains, Copper Harbor, and everything in between!
The Upper Peninsula offers a breathtaking backdrop for your love story. But here's the secret sauce: I'm not just about the popular spots; I'm all about discovering those off-the-beaten-path, secret spots that resonate with your spirit.
As your personal elopement expert, I'll help you uncover the perfect locations that speak to your hearts, where you can exchange vows in the most magical way!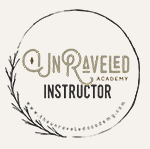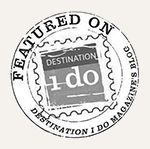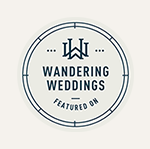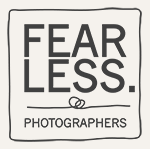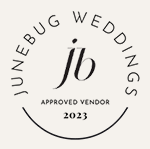 WOULD YOU LIKE TO ELOPE OR PLAN A DESTINATION WEDDING IN MICHIGAN?
Are you thinking of eloping in Michigan? Wondering how to elope in Michigan? Or where to elope in Michigan? Here are some helpful resources.
And then get my FREE guide to planning an elopement or adventurous wedding in Michigan.