Puerto Rico Elopement Inspiration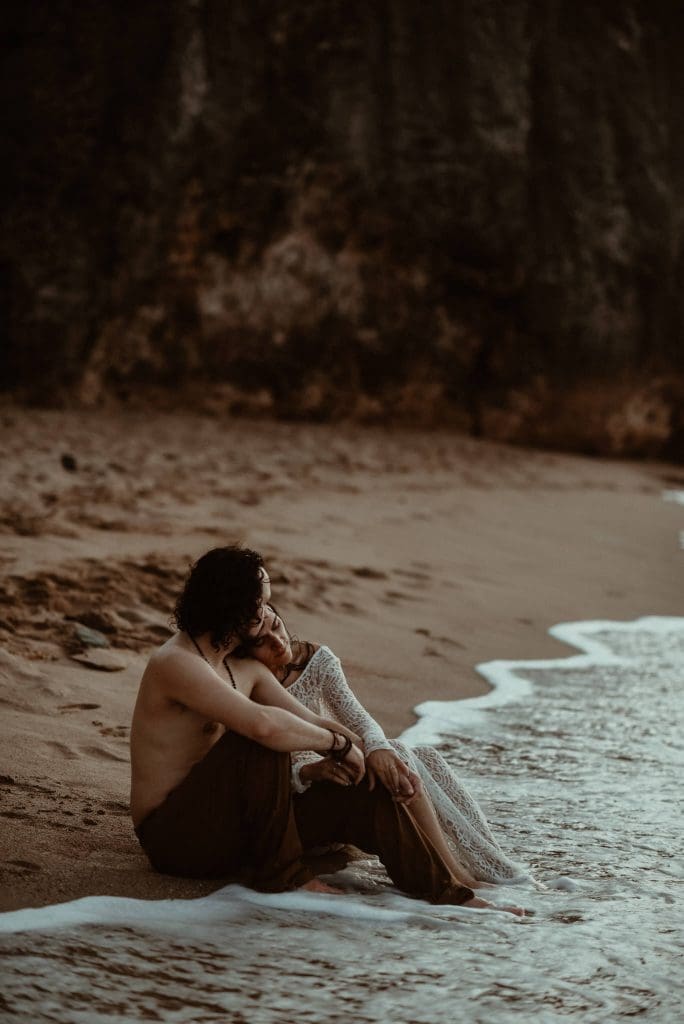 "I will love you as the sea loves. In gentle waves and in ferocious storms." ~ N. Frederickson
Puerto Rico Elopement Adventure at Photo Rehab
Late last year, before all the chaos of 2020, I attended the Photo Rehab workshop for photographers in Puerto Rico. Photo Rehab is a gathering of like-minded creatives, who get together in a different location each year to learn, practice, and just have a ton of fun together. I love the friends that I've made through Rehab- I've been going for the last three years.
Christine and Fernando, a real couple who live in Puerto Rico, were so happy to help us create this styled Puerto Rico elopement styled inspiration. At the time they were engaged to be married and anxious for their upcoming wedding.
Nate and Megan of Cedar and Pines Photography, mentors at Photo Rehab, found this amazing off-the-beaten-path location, near Isabela, and directed the session.
Eloping in Puerto Rico
Puerto Rico is full of rich natural beauty. If you're looking for an easily accessible tropical elopement location, you should definitely check it out. It was easy to get to since it's part of the US. You don't need a passport or have to worry about any international travel hassles.
Some parts of Puerto Rico have been damaged by the hurricanes and earthquakes they've had. But I found that the local people are super friendly, and grateful for visitors. It's helpful to have someone who knows their way around help you plan your trip there, to guide you to the best and safest places.
Amazing Spiritual Energy
Even though this elopement was created just for photos, it felt absolutely real. Christine and Fernando wrote their own vows, and their love was positively electric. Being in this place, at this time, with these people, was pure magic.
The gorgeous natural scenery combined with the raw, intimate connection of this couple, made this inspiring styled Puerto Rico elopement one of my favorite sessions of the year.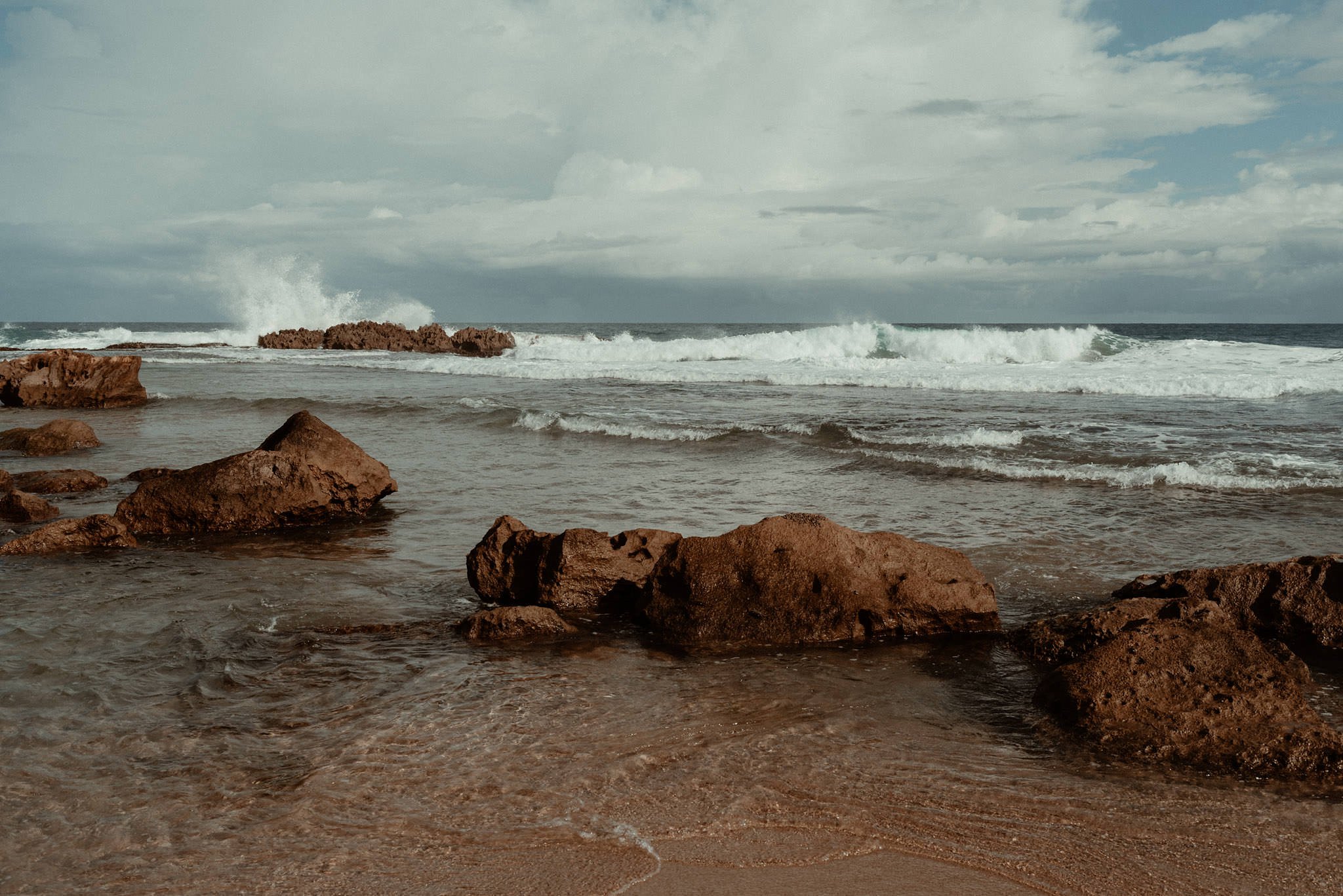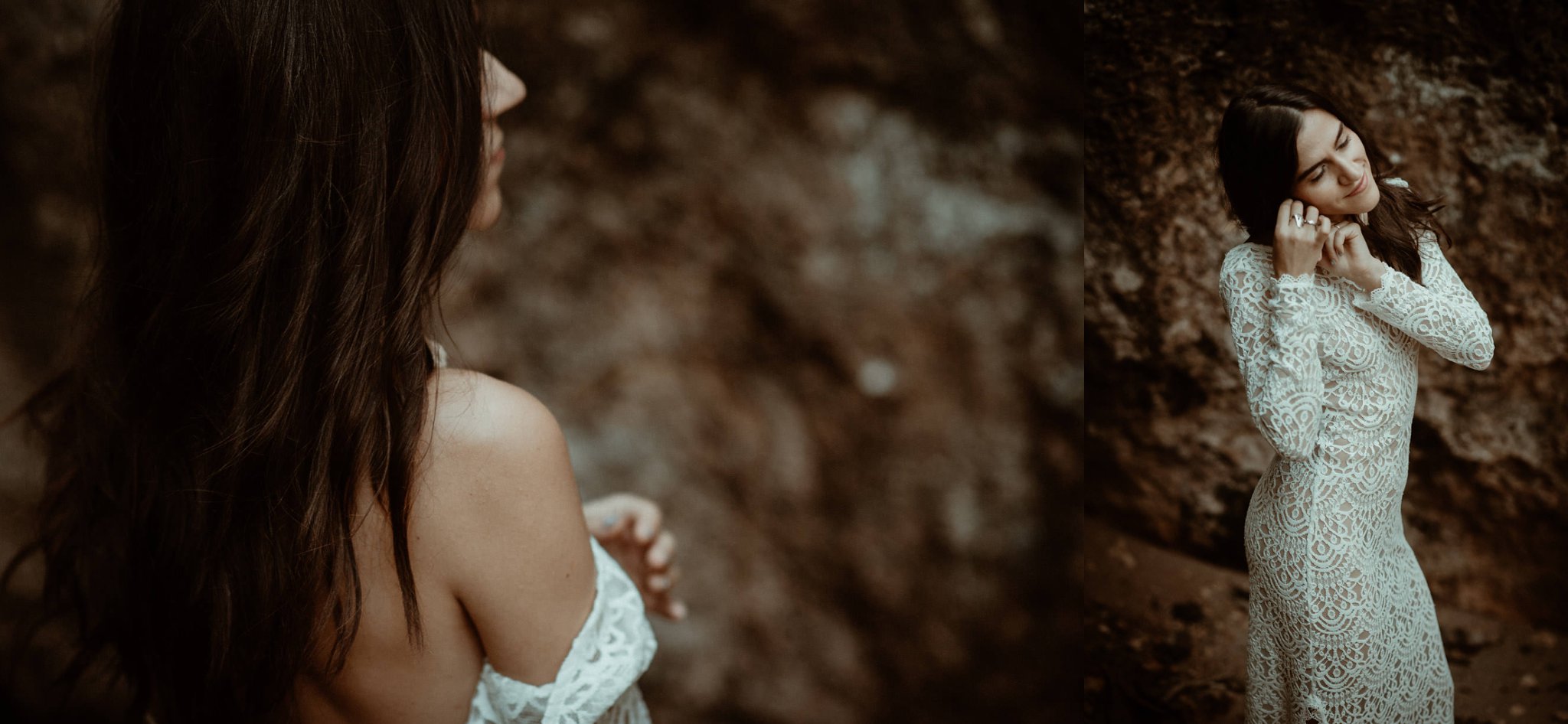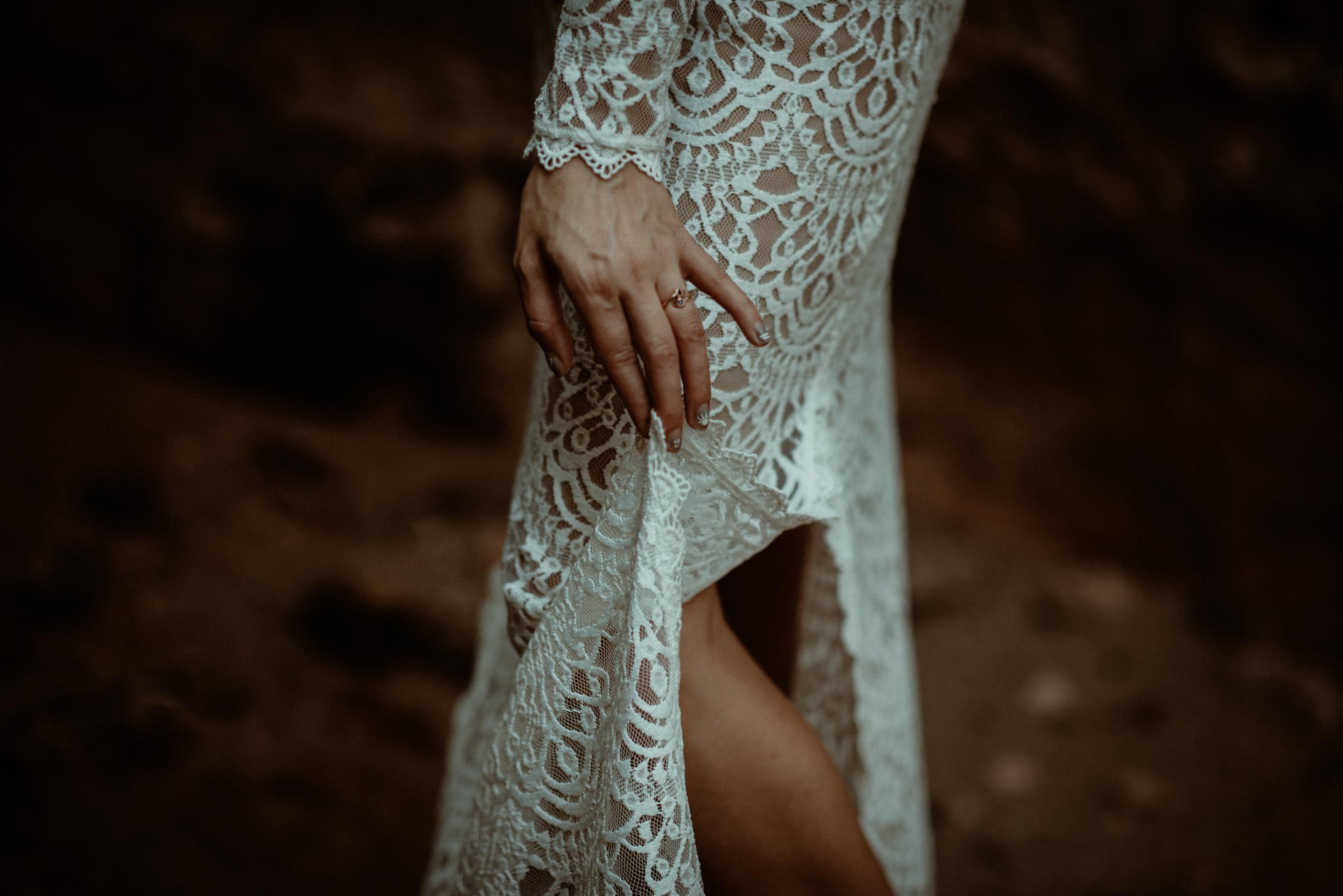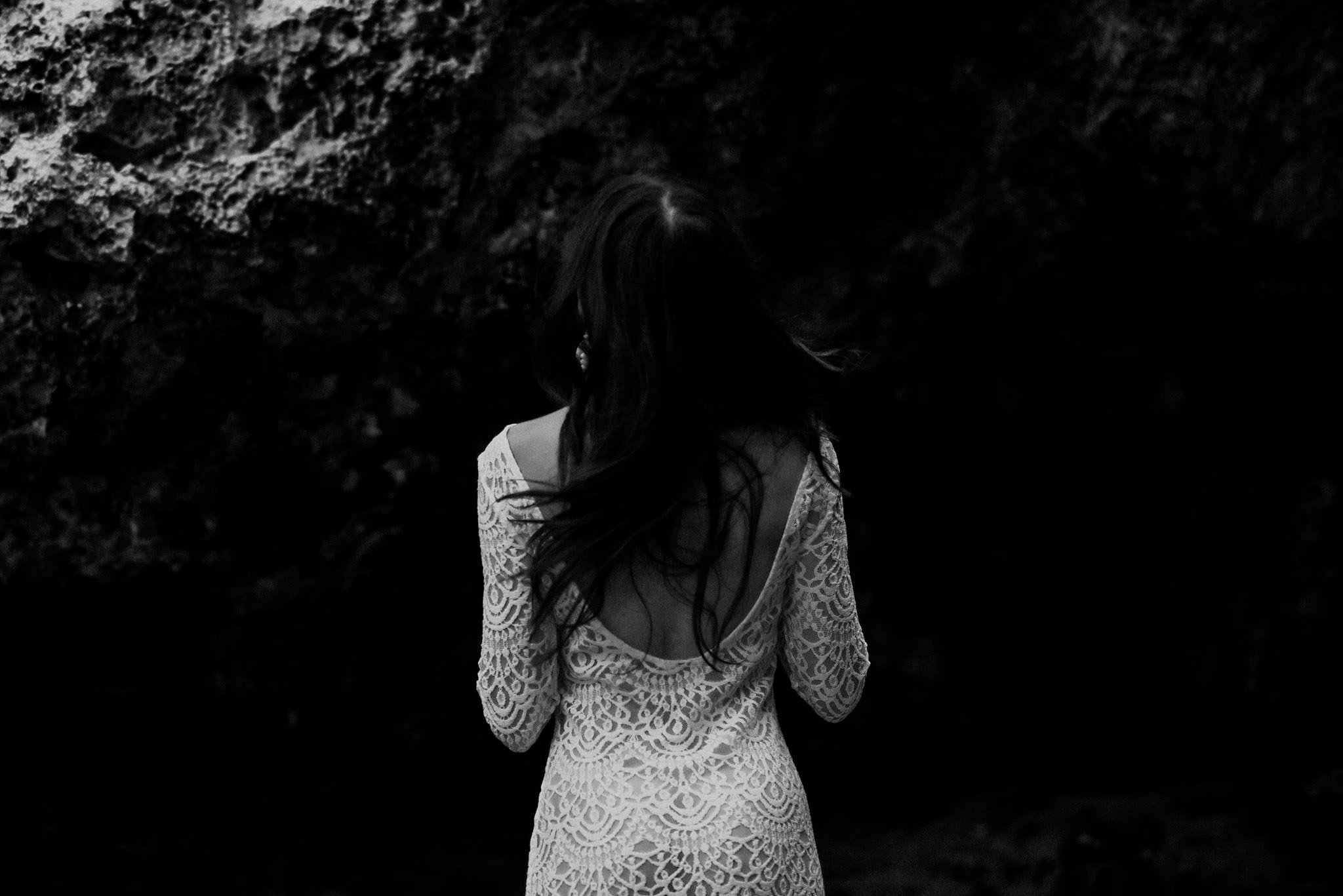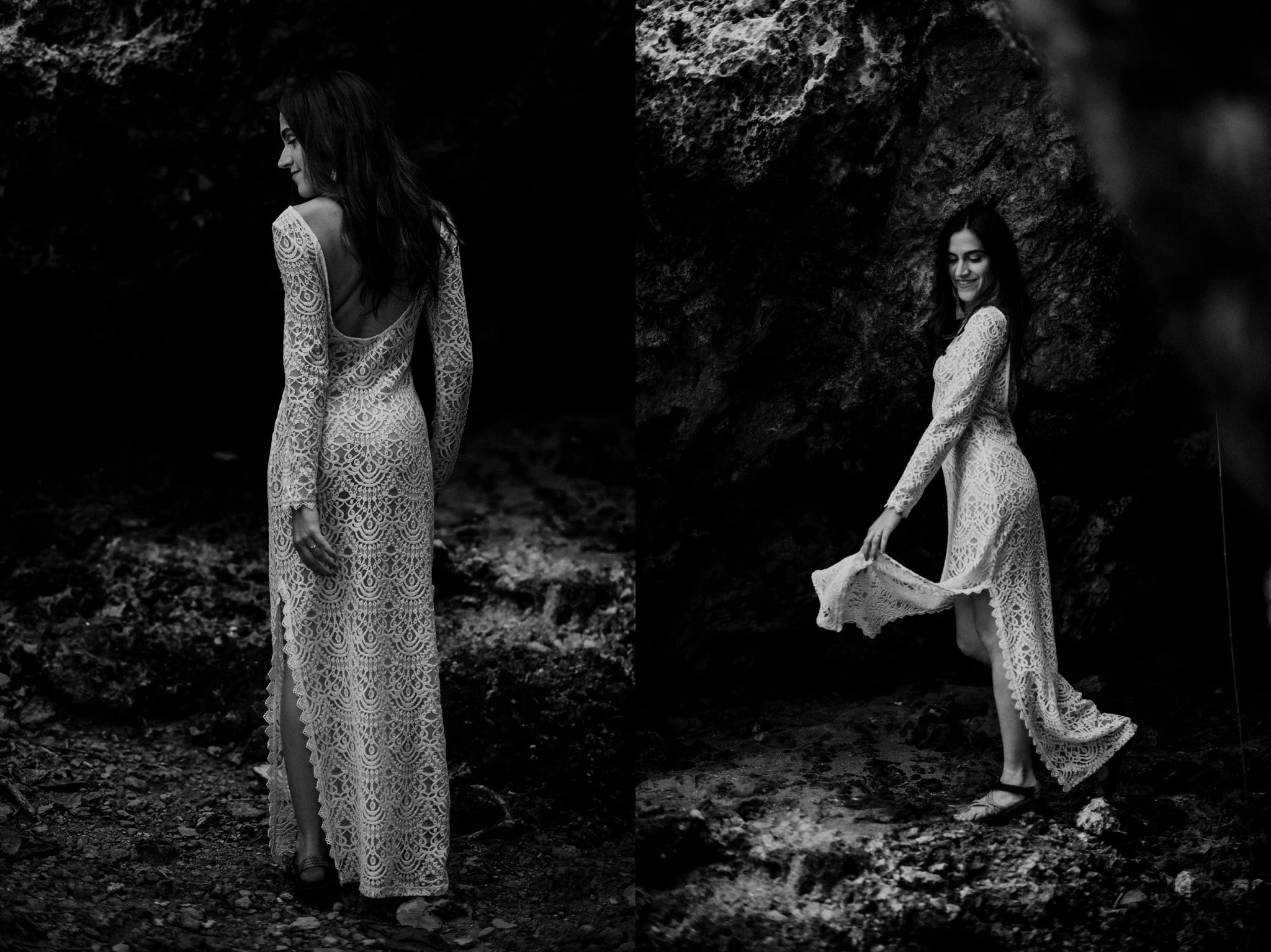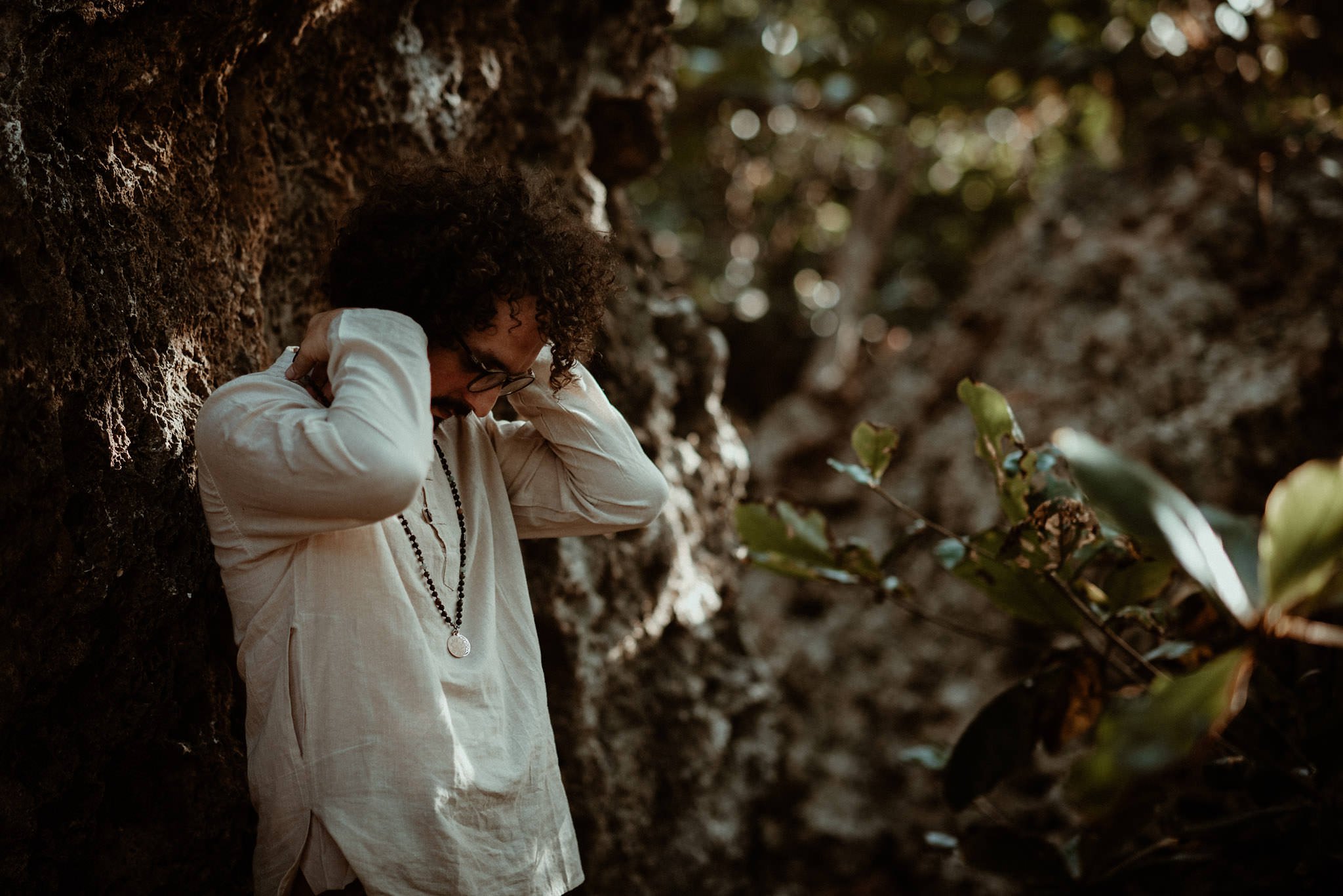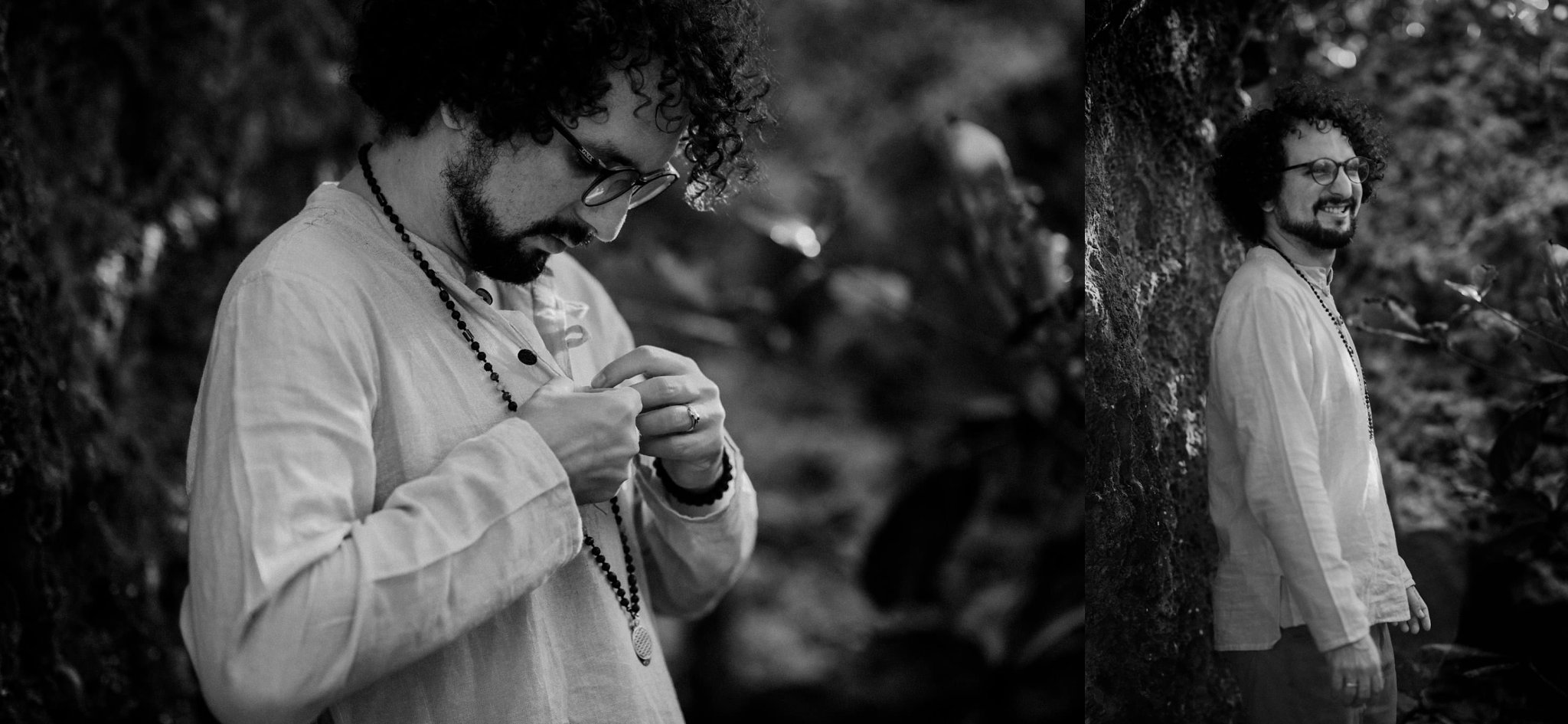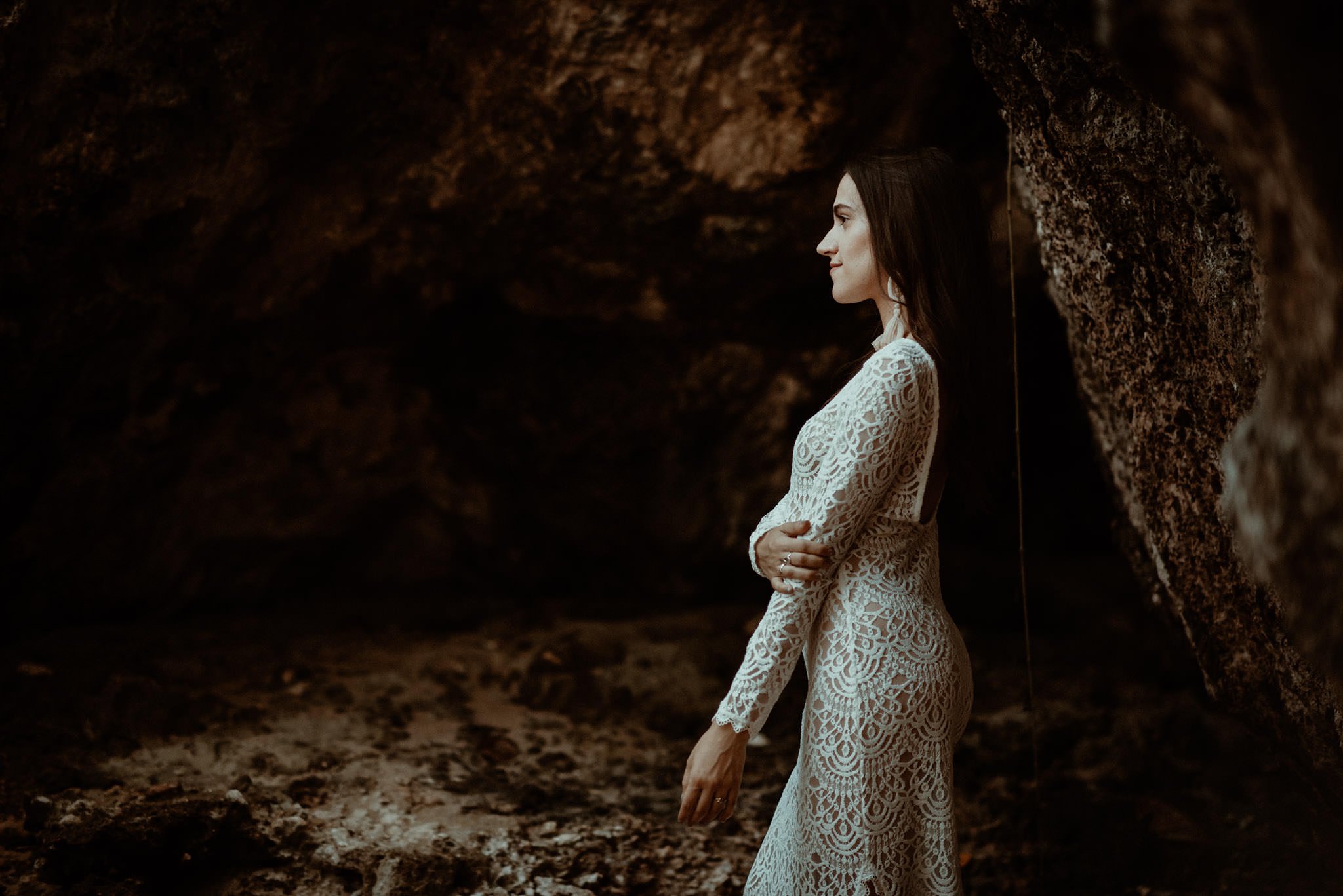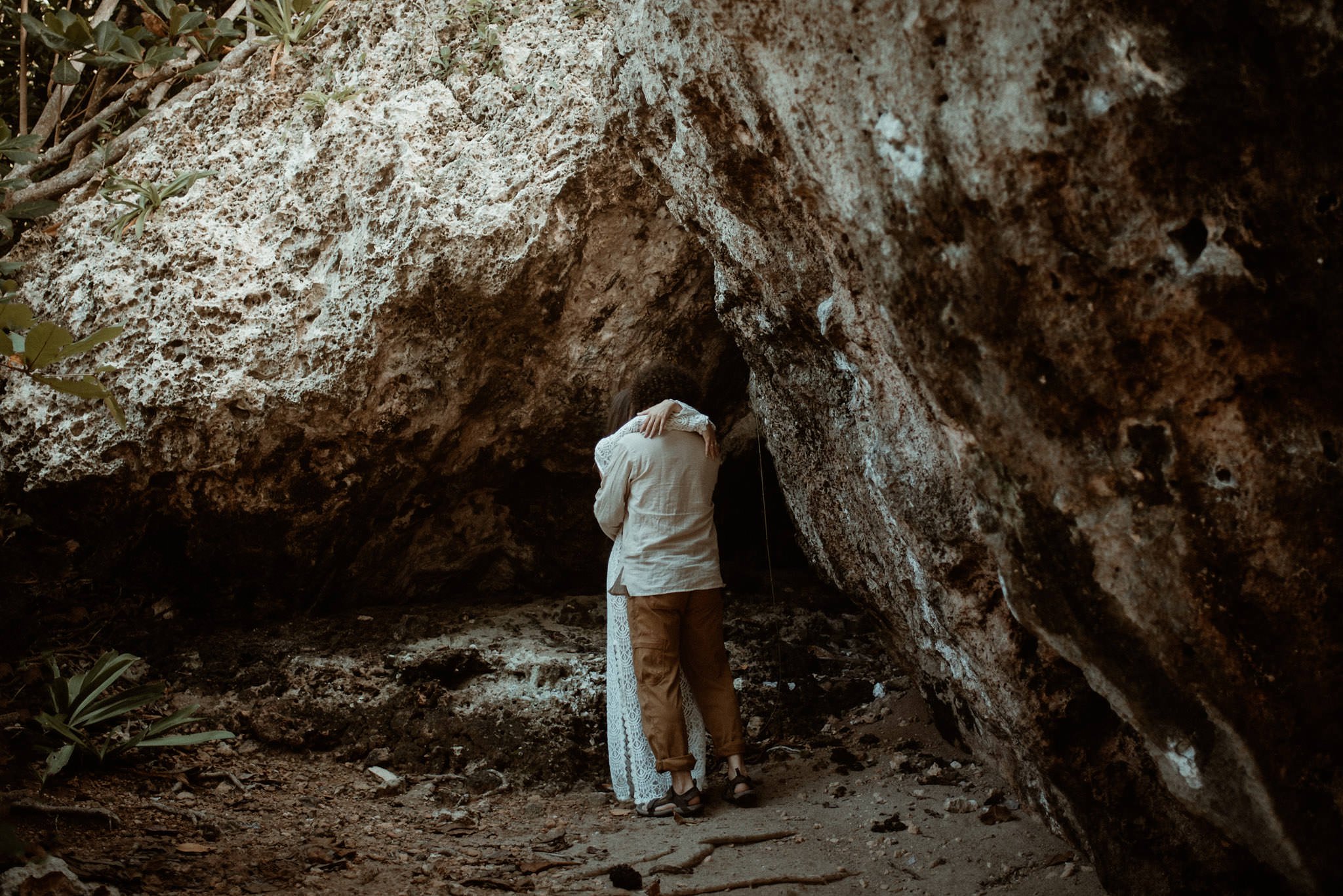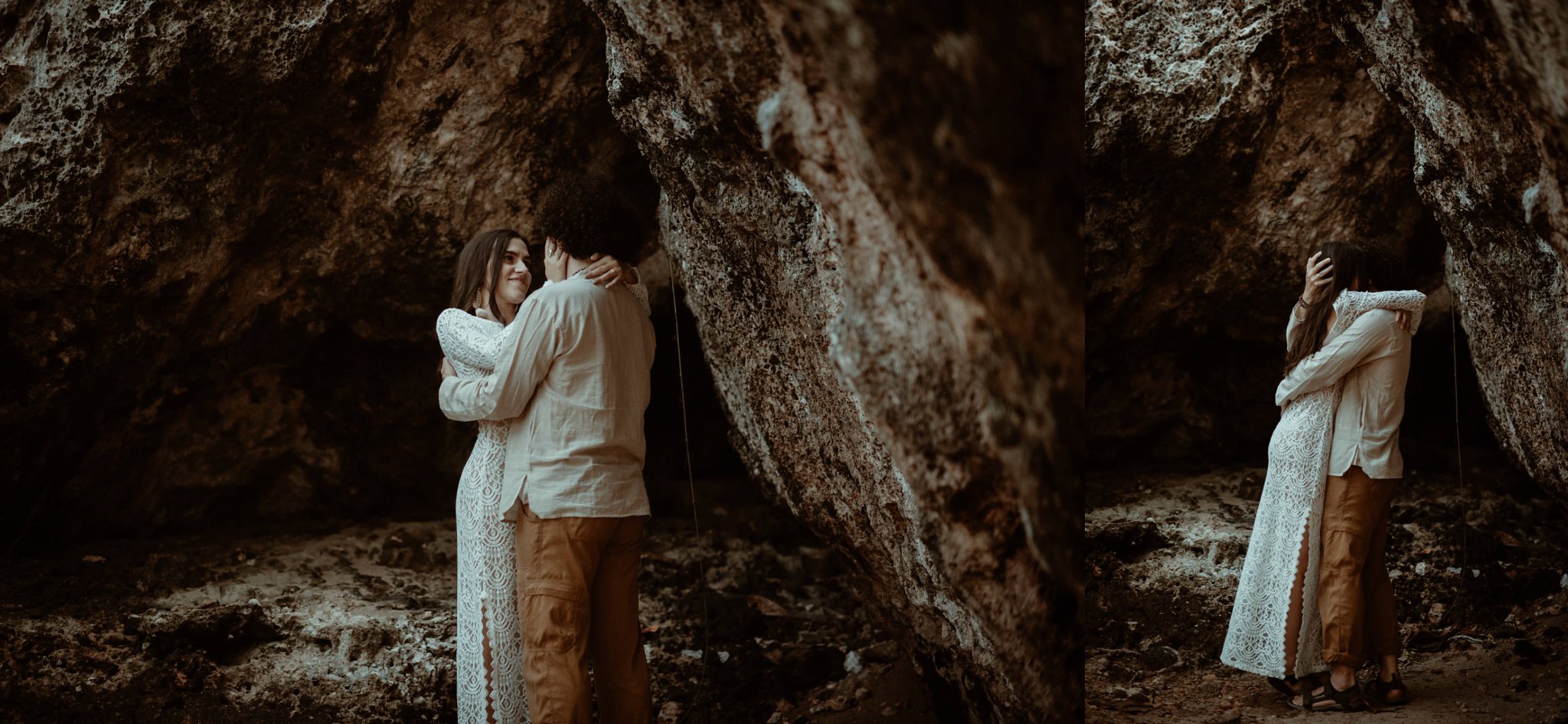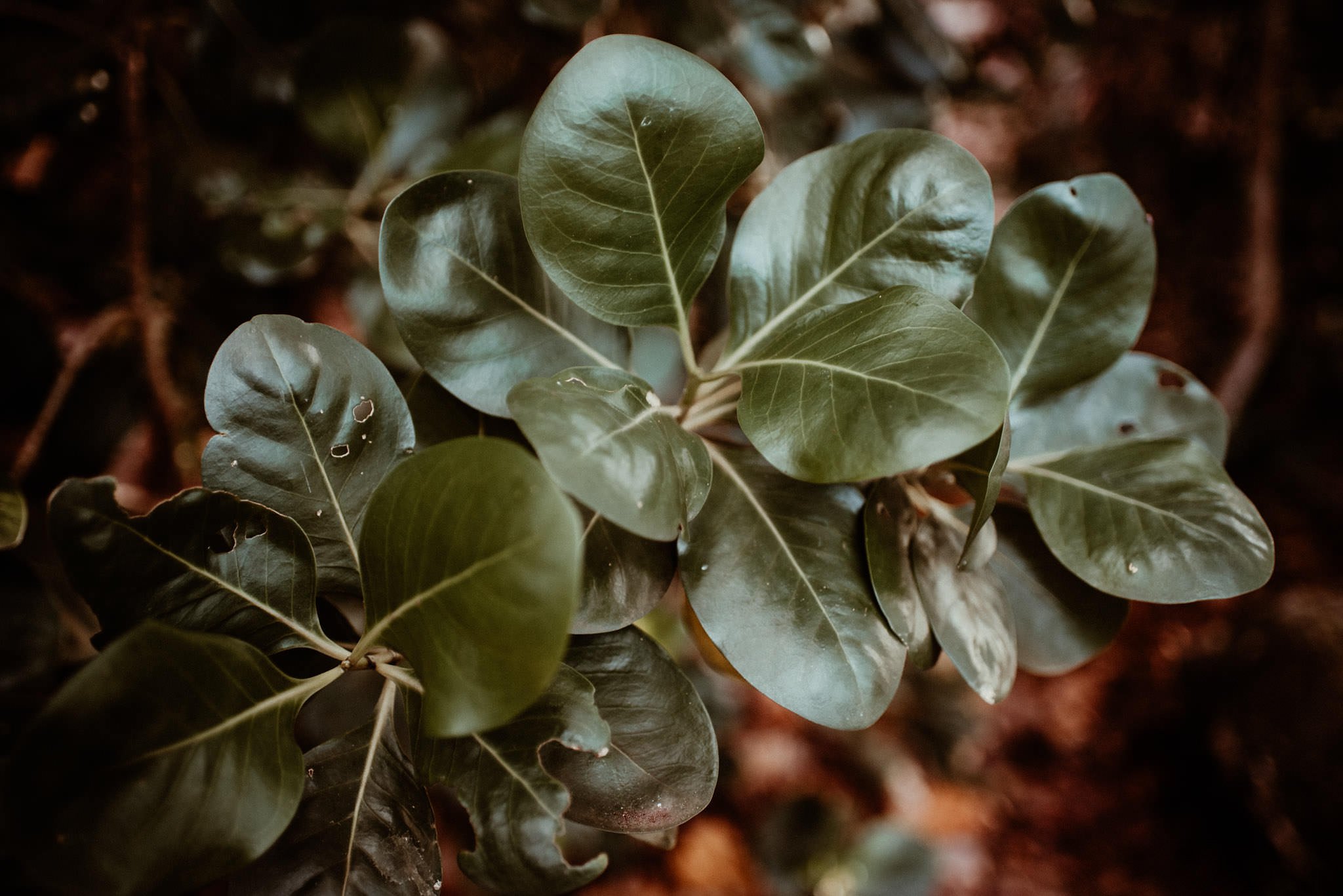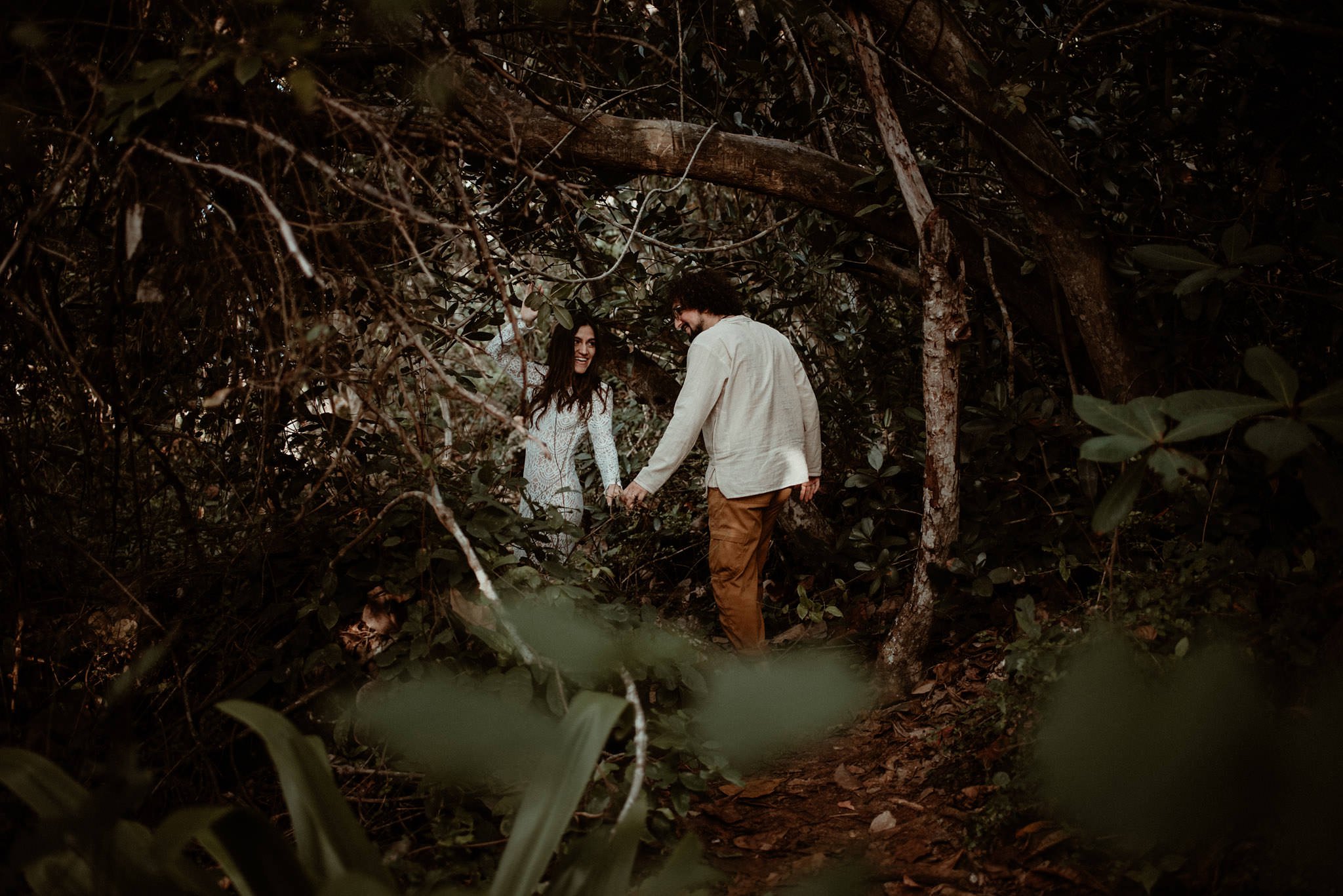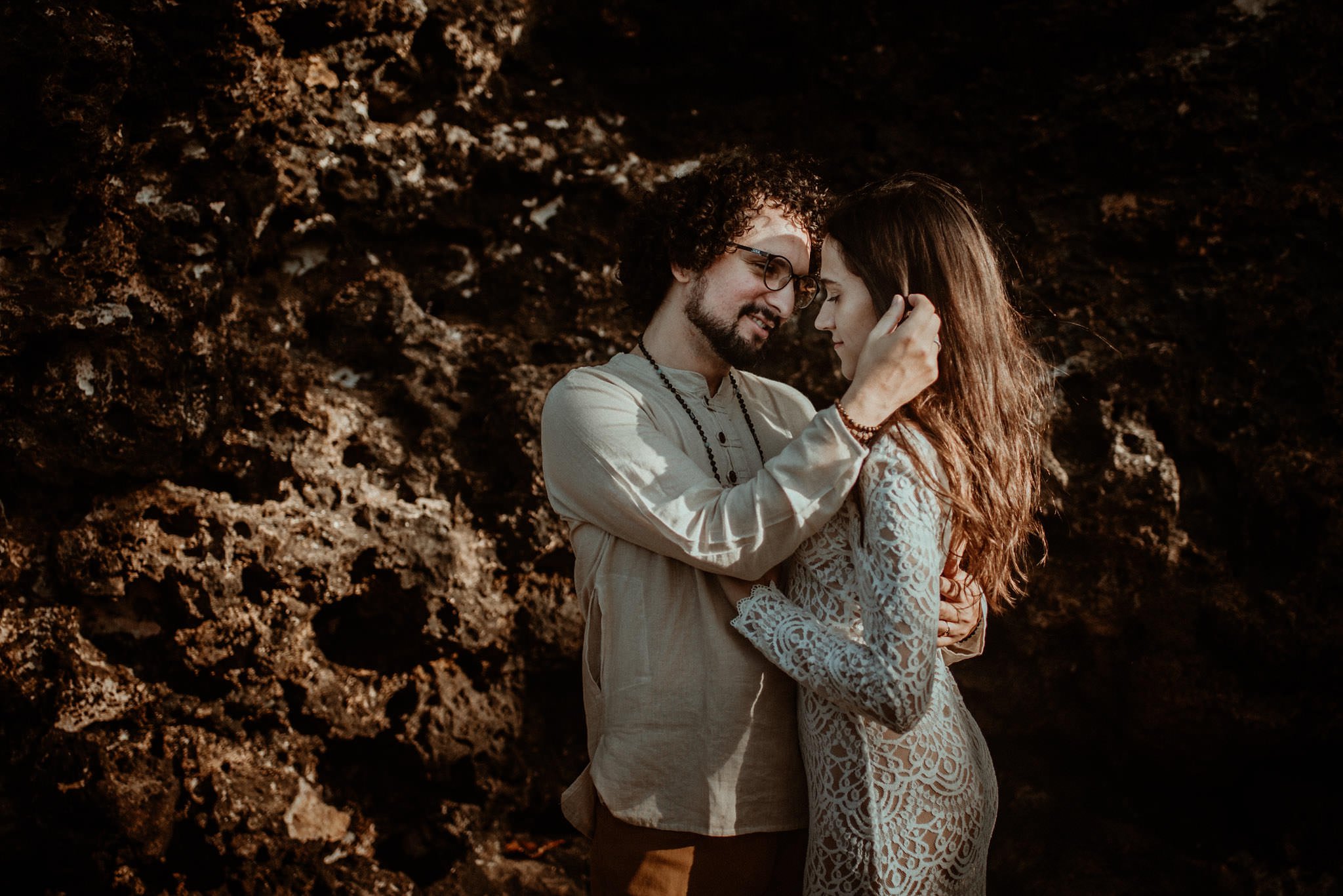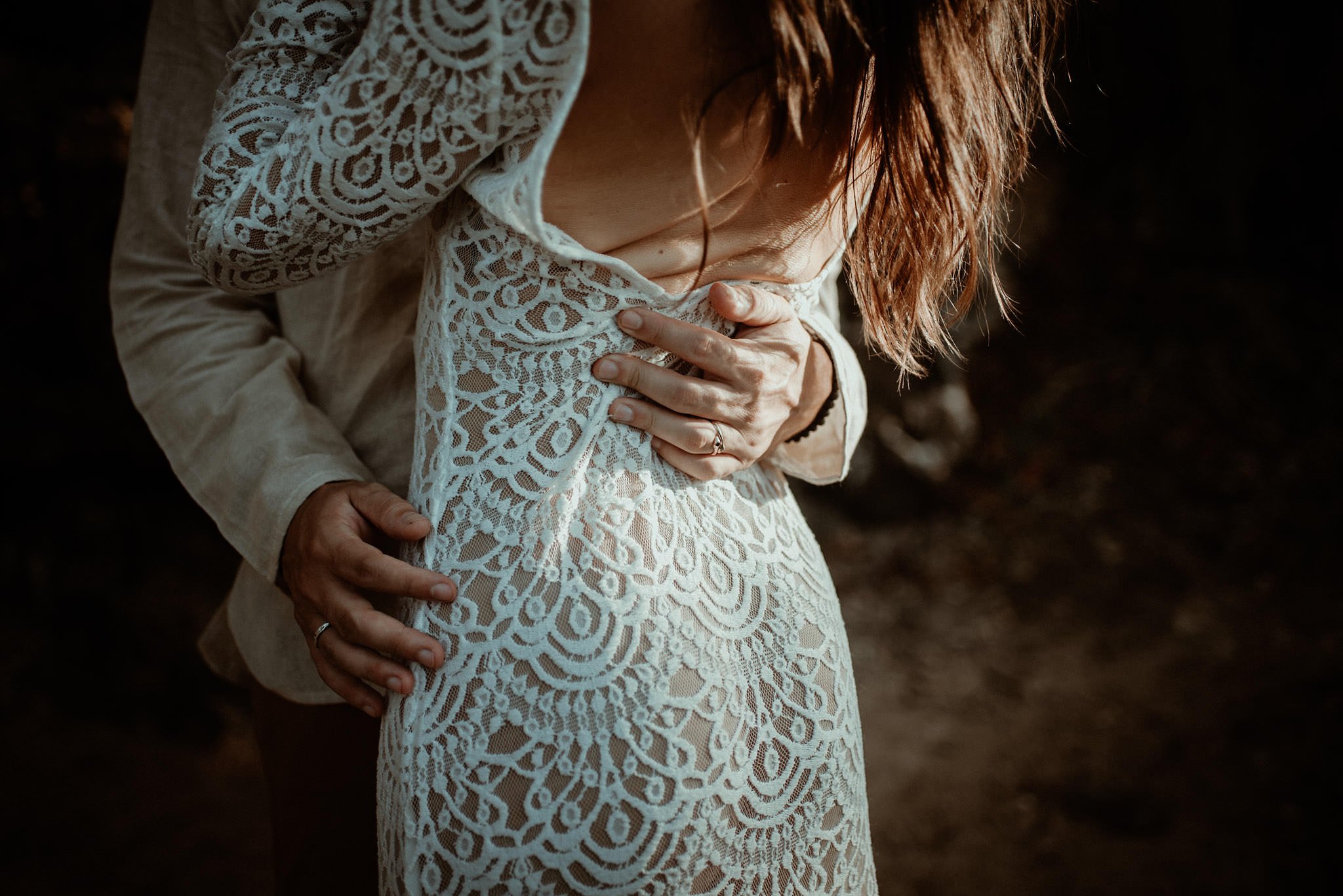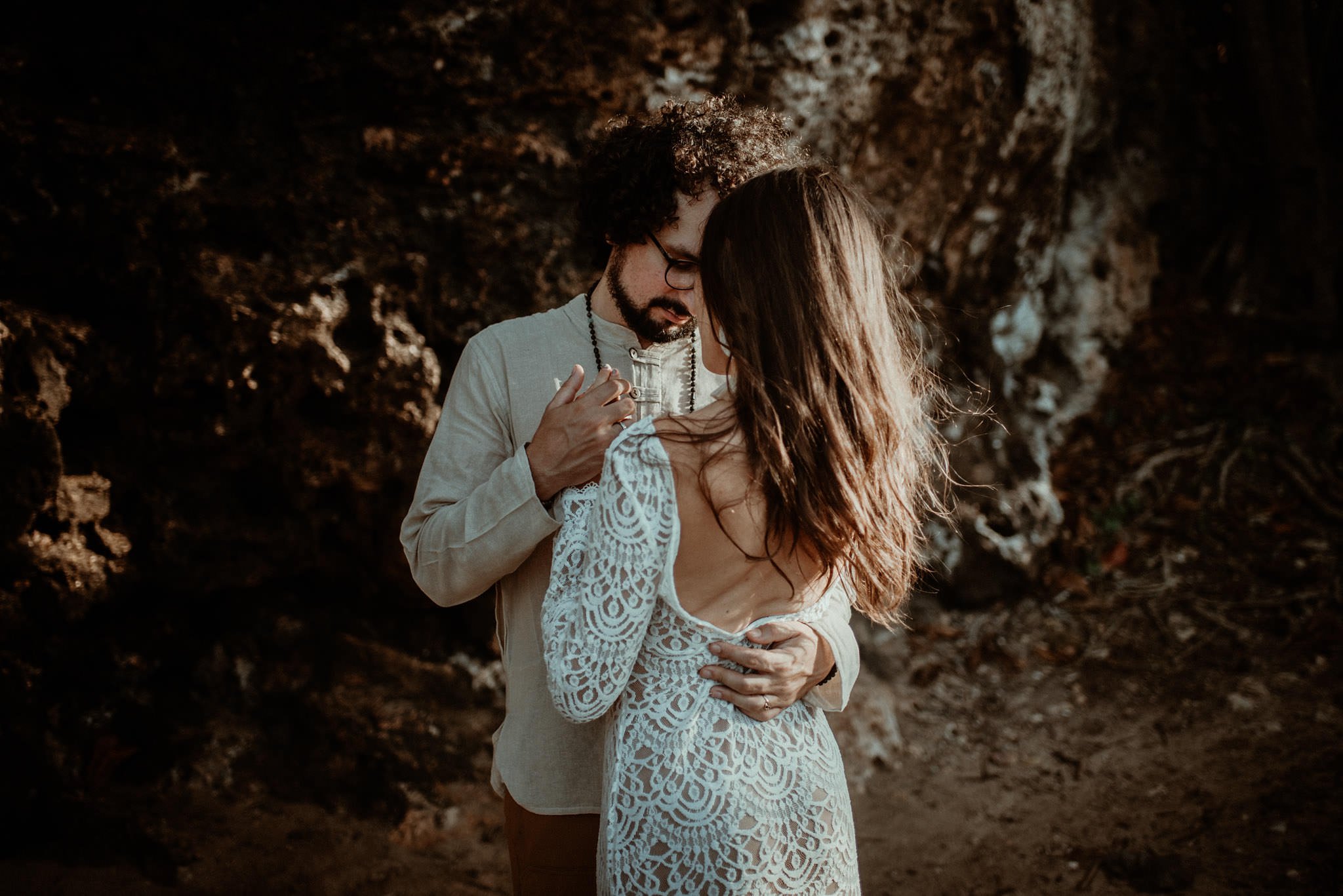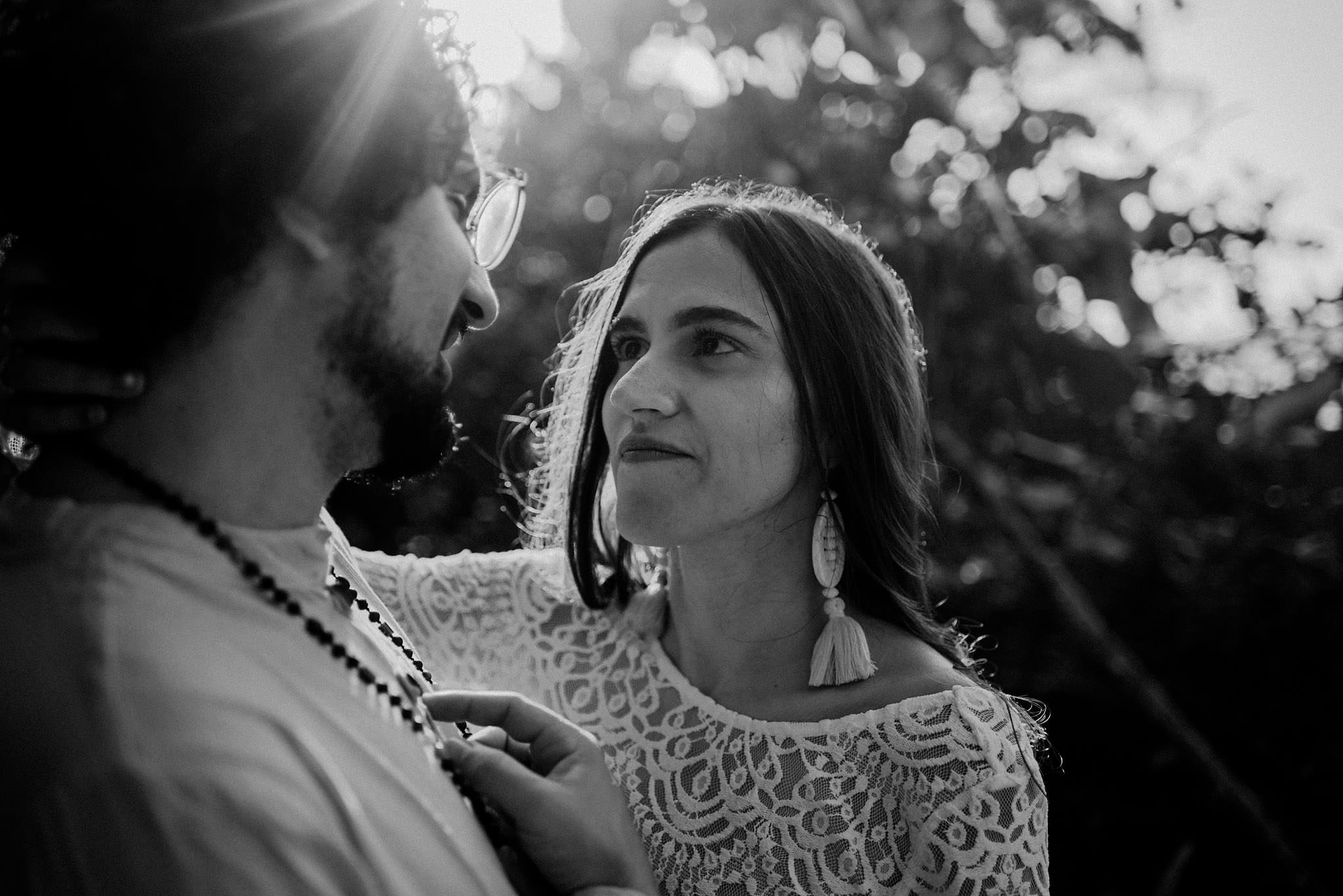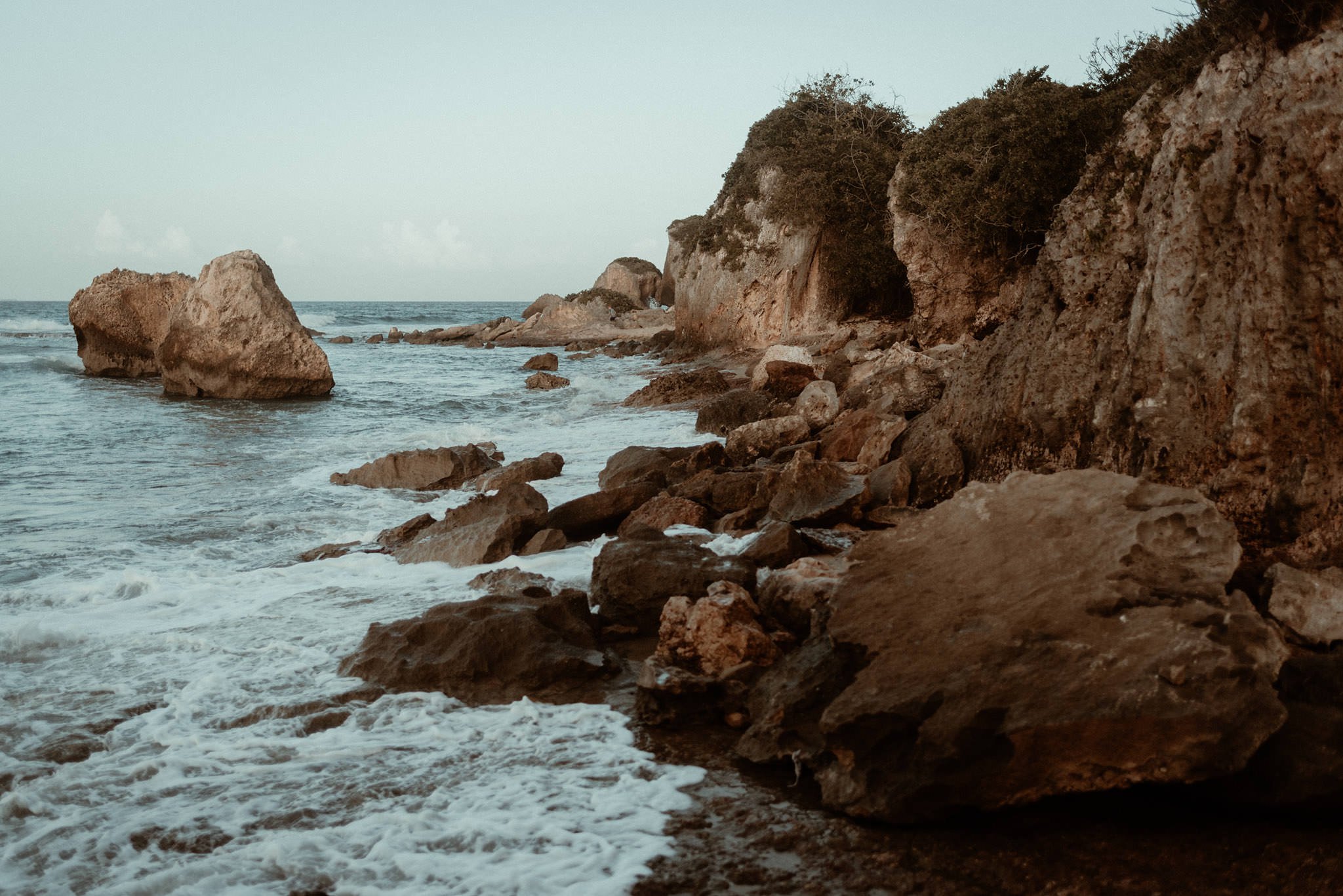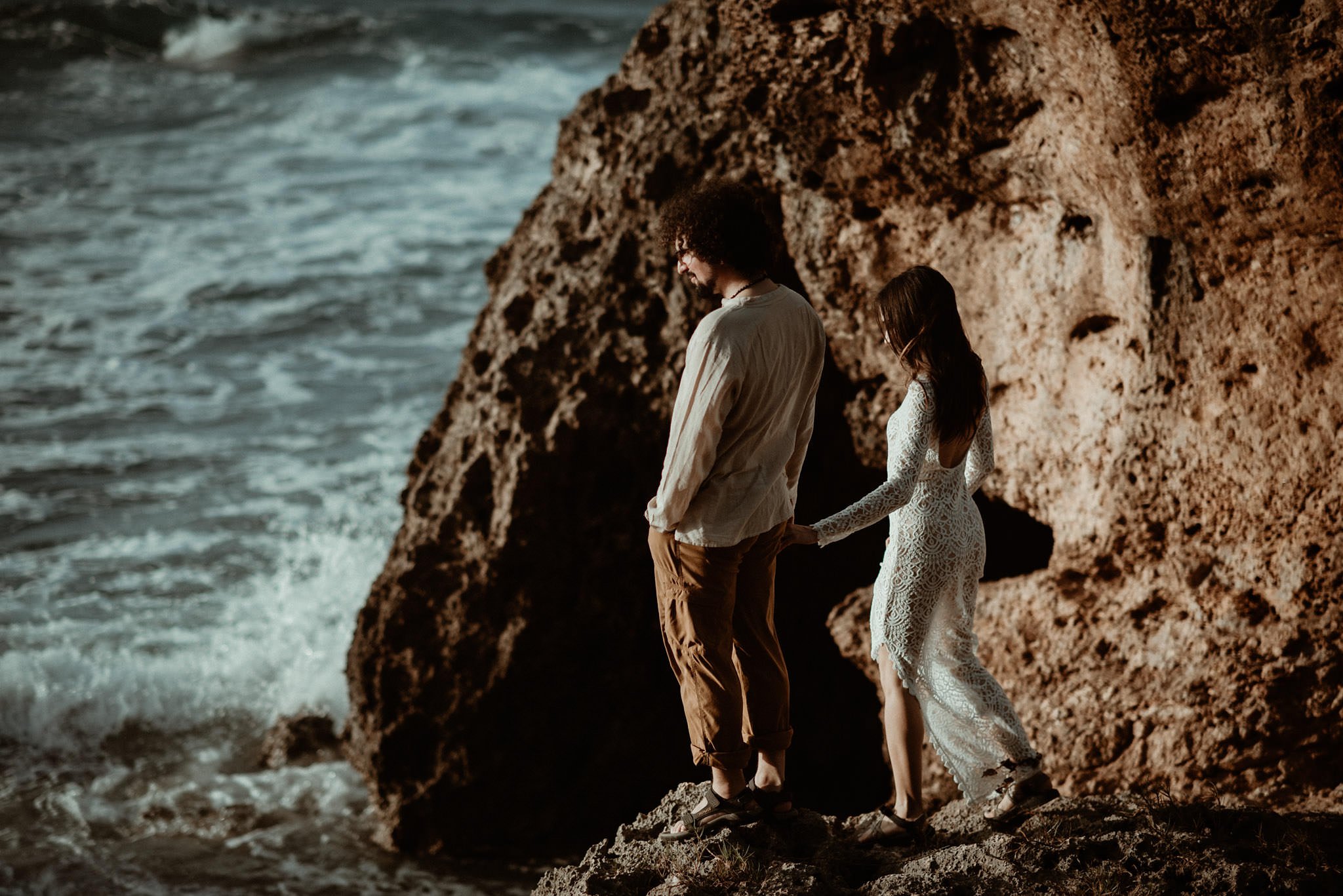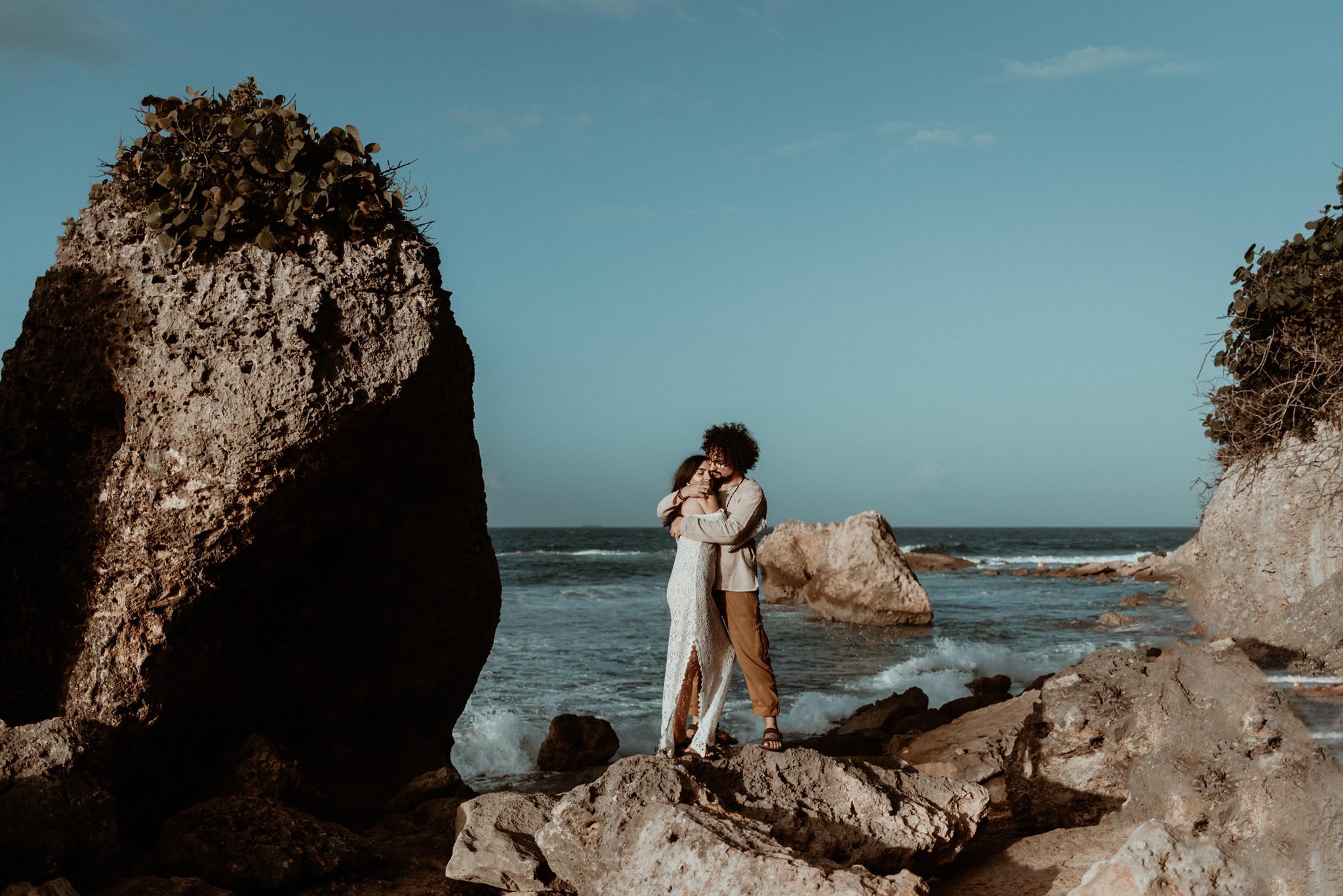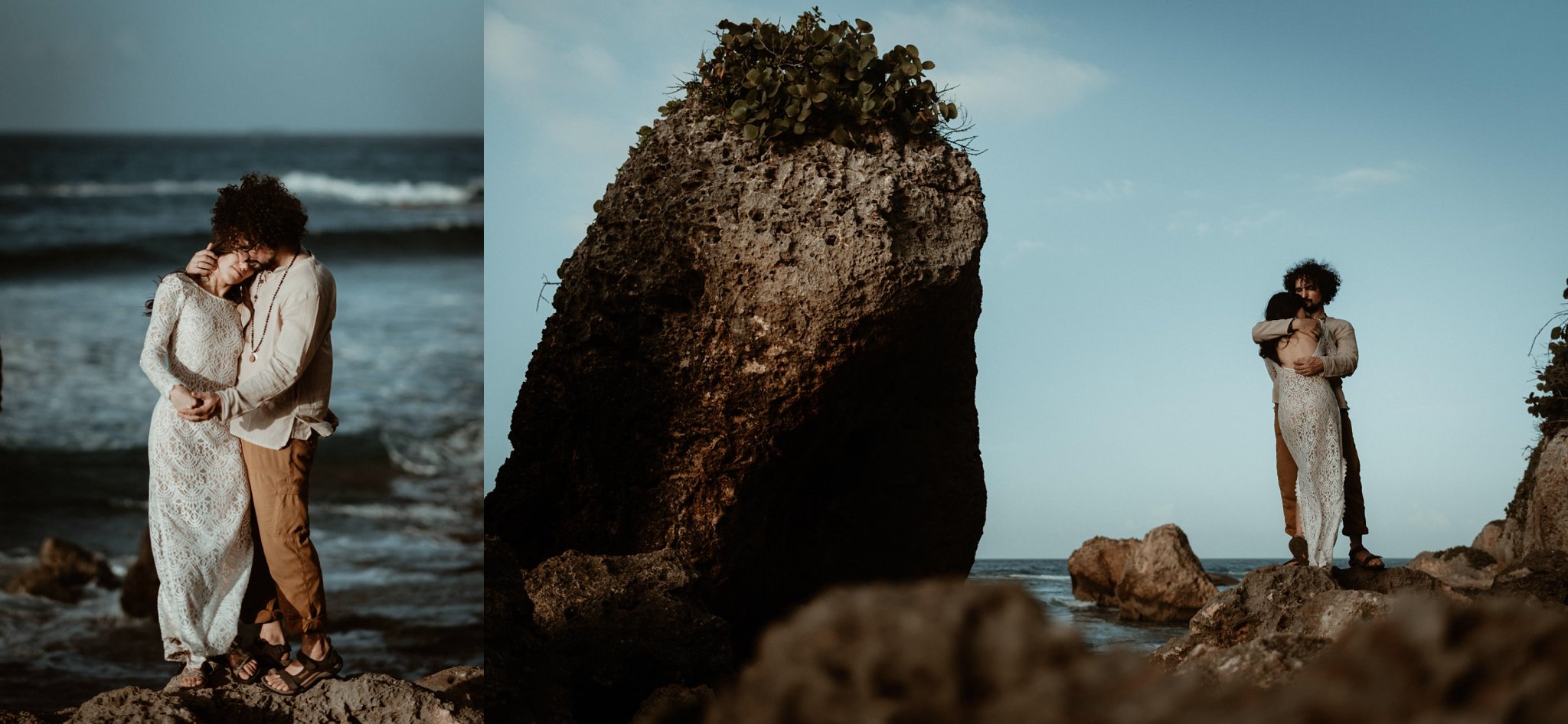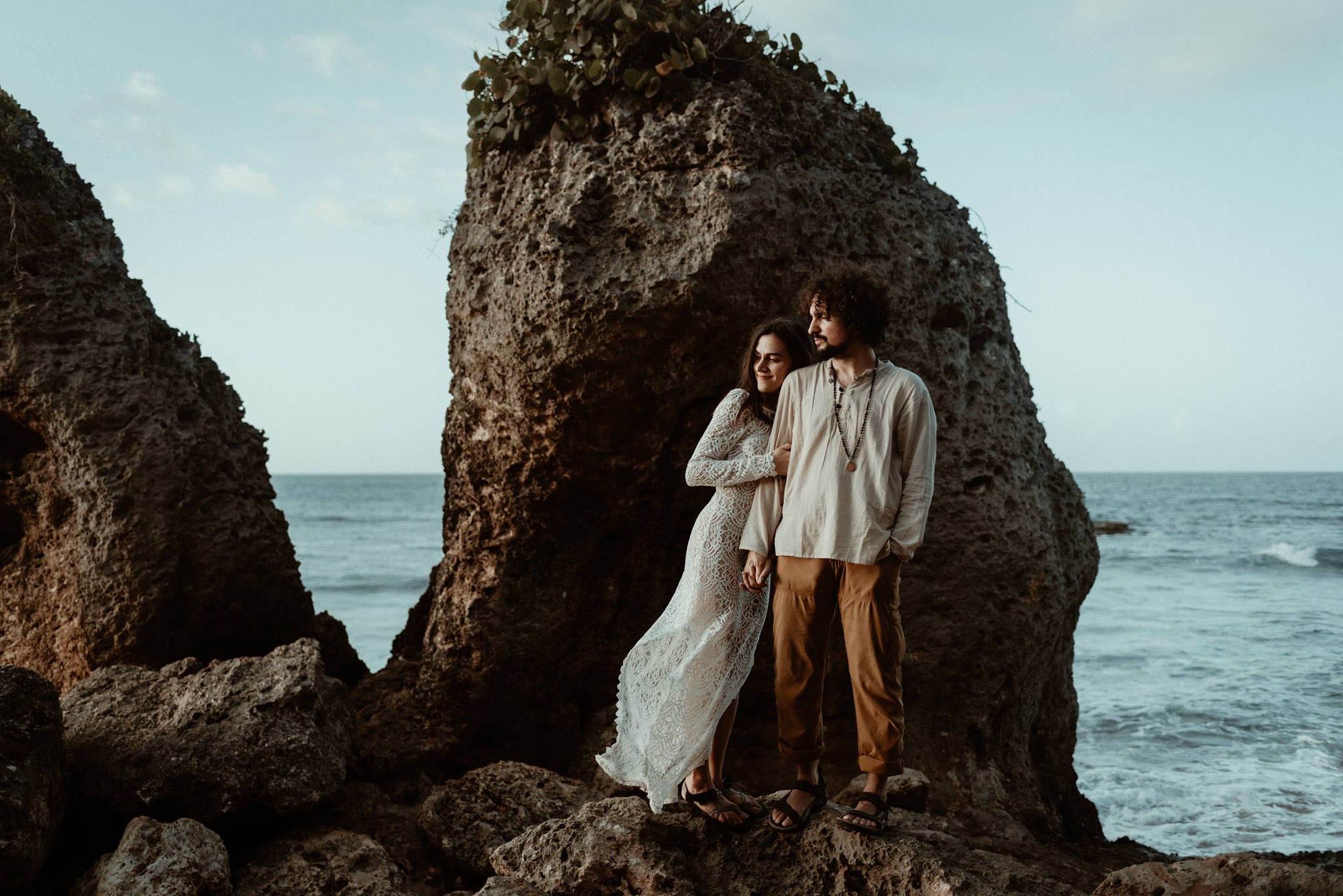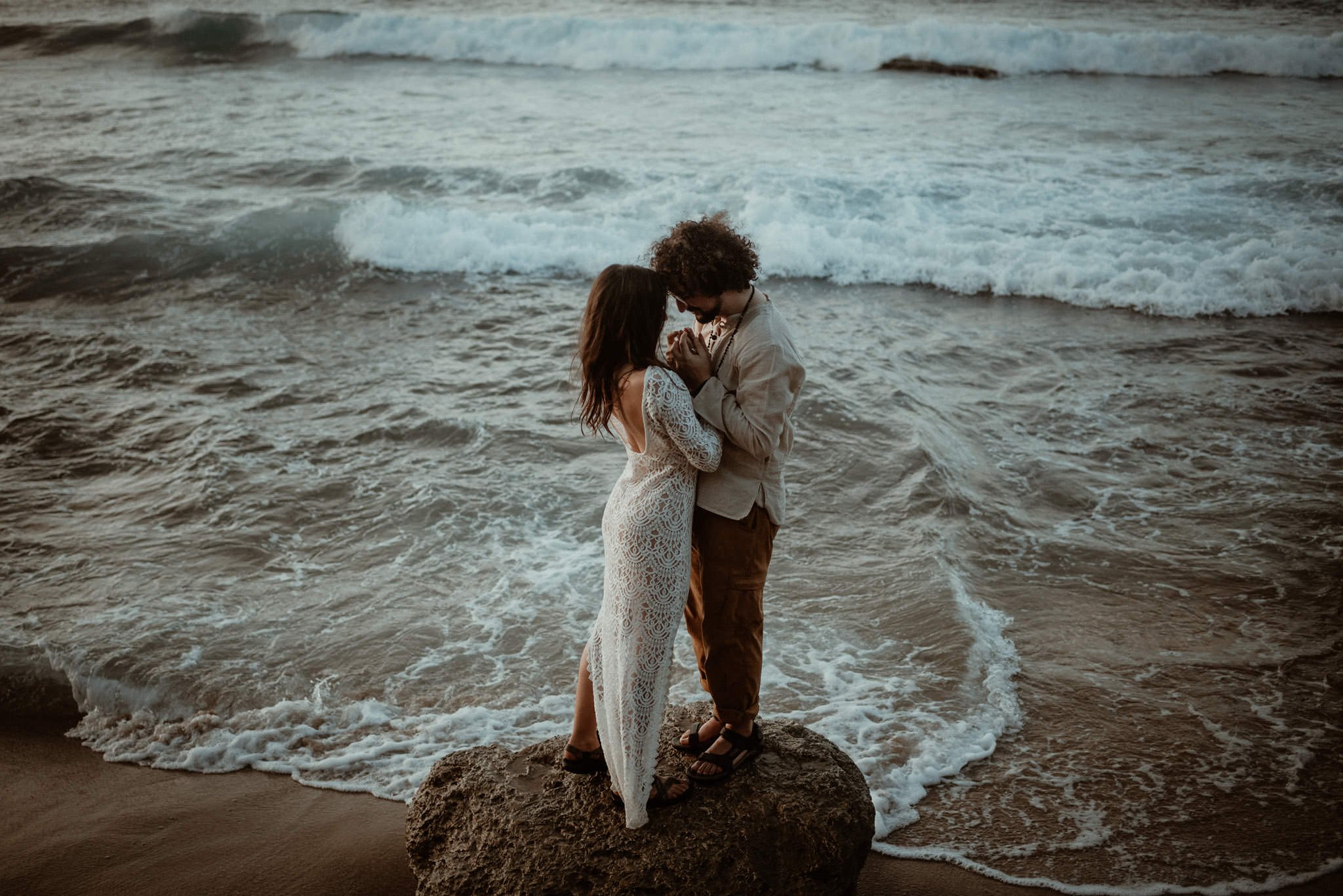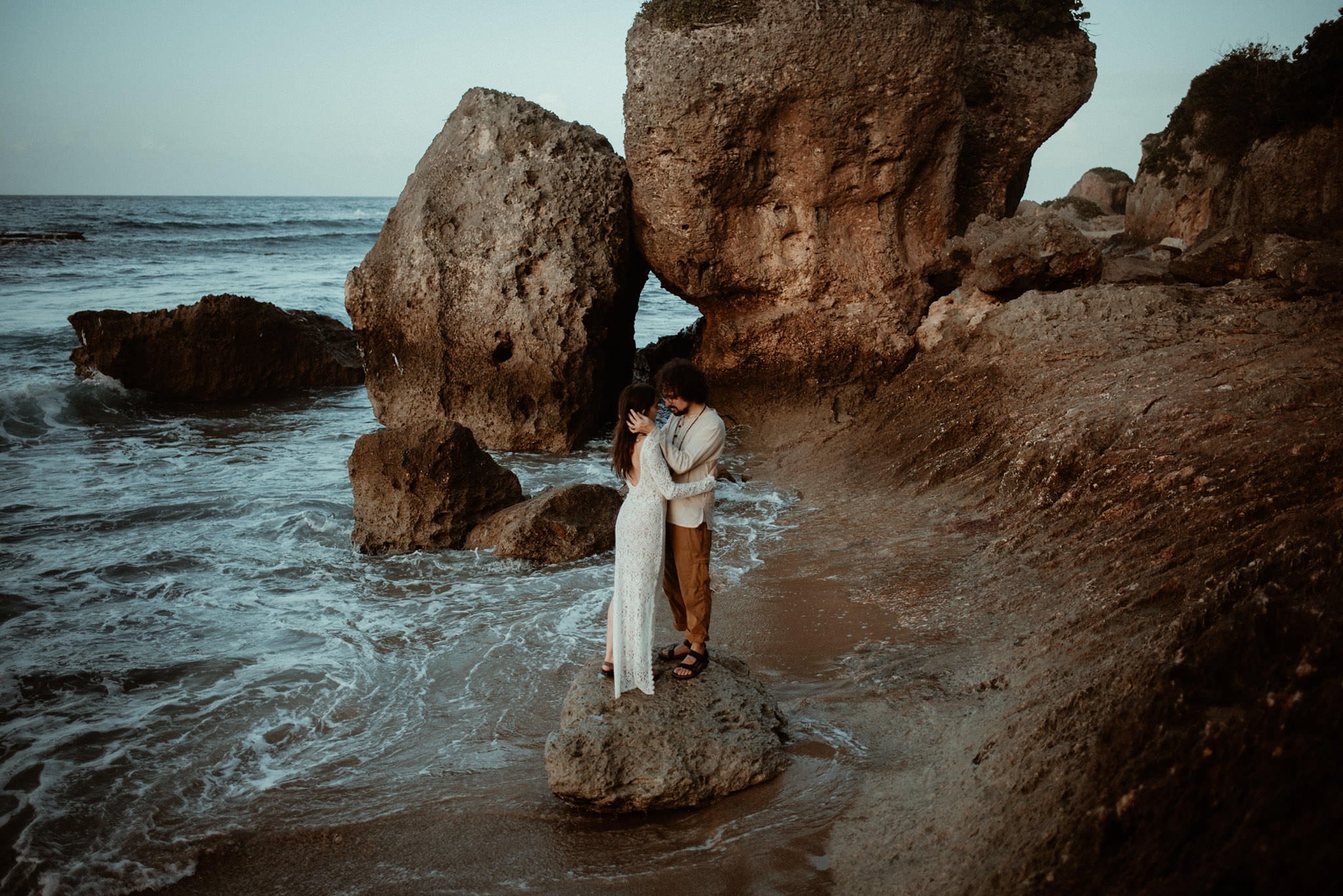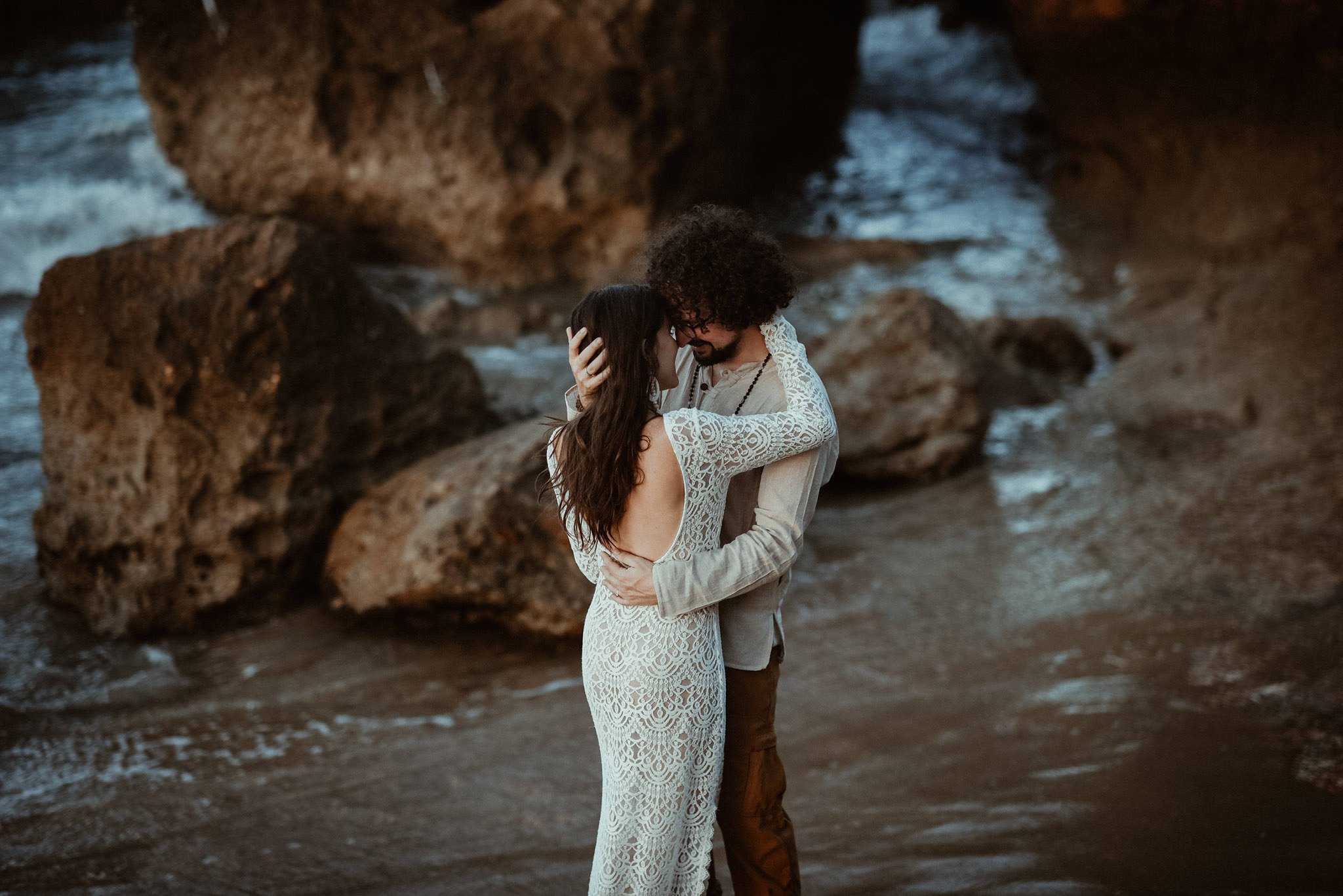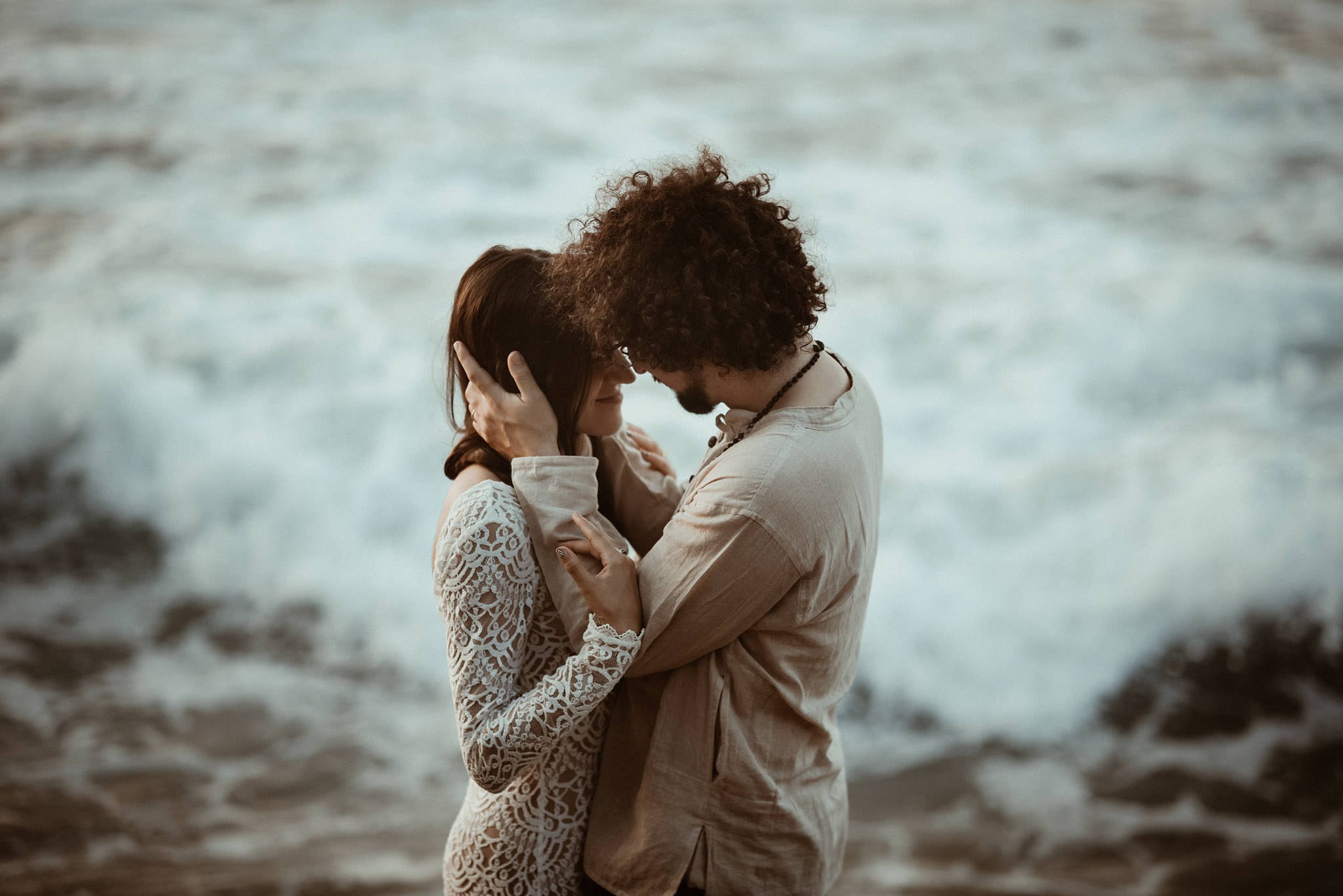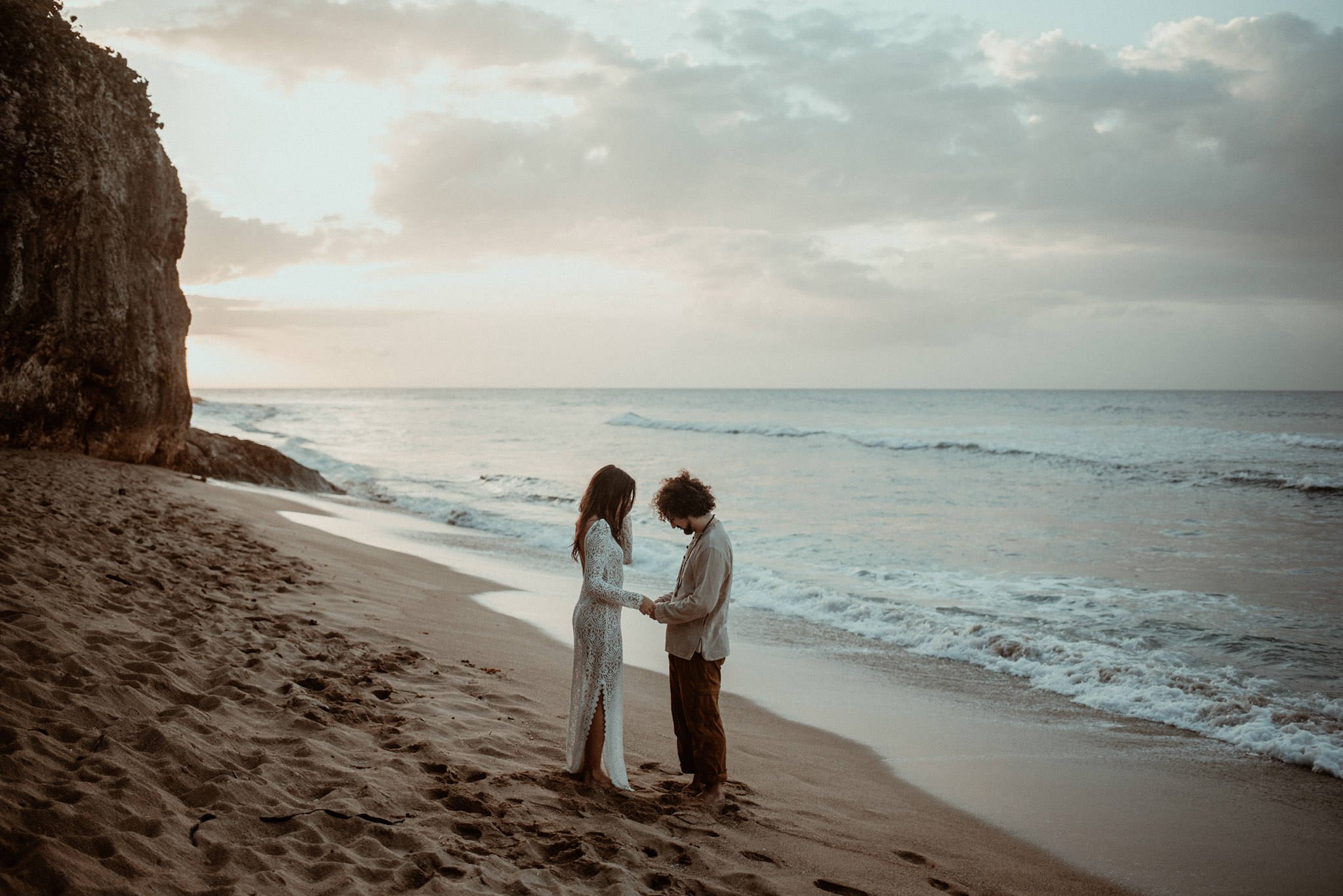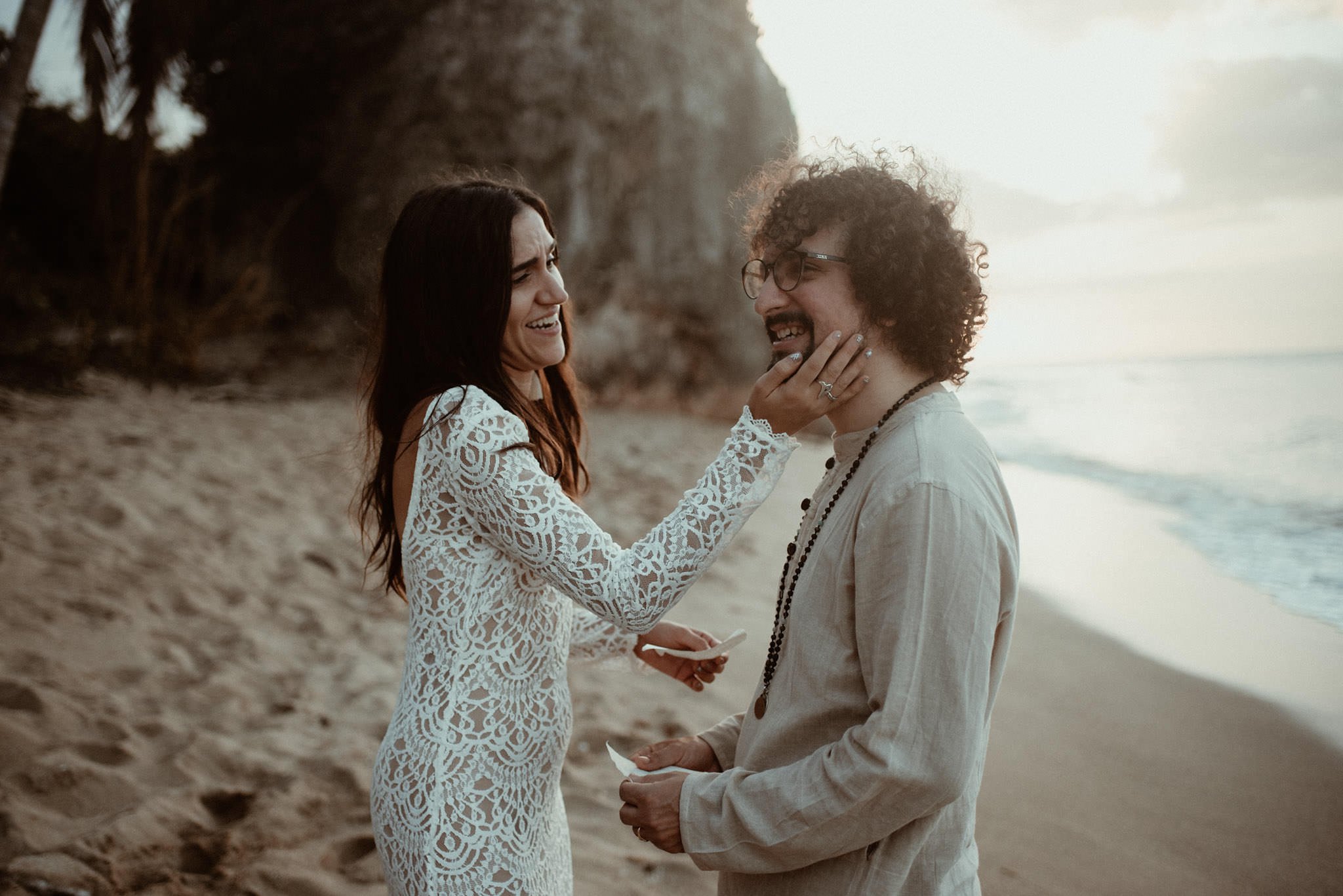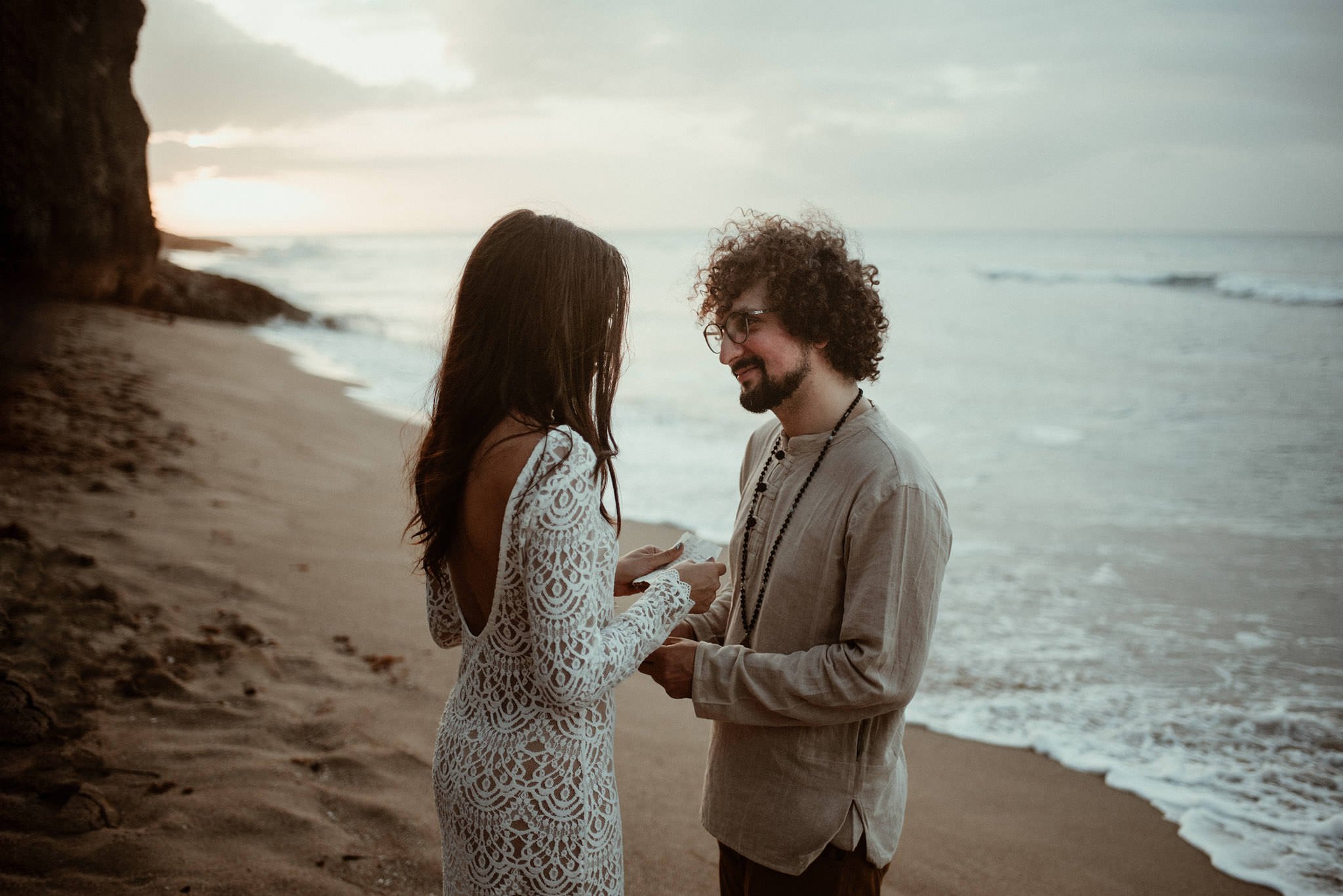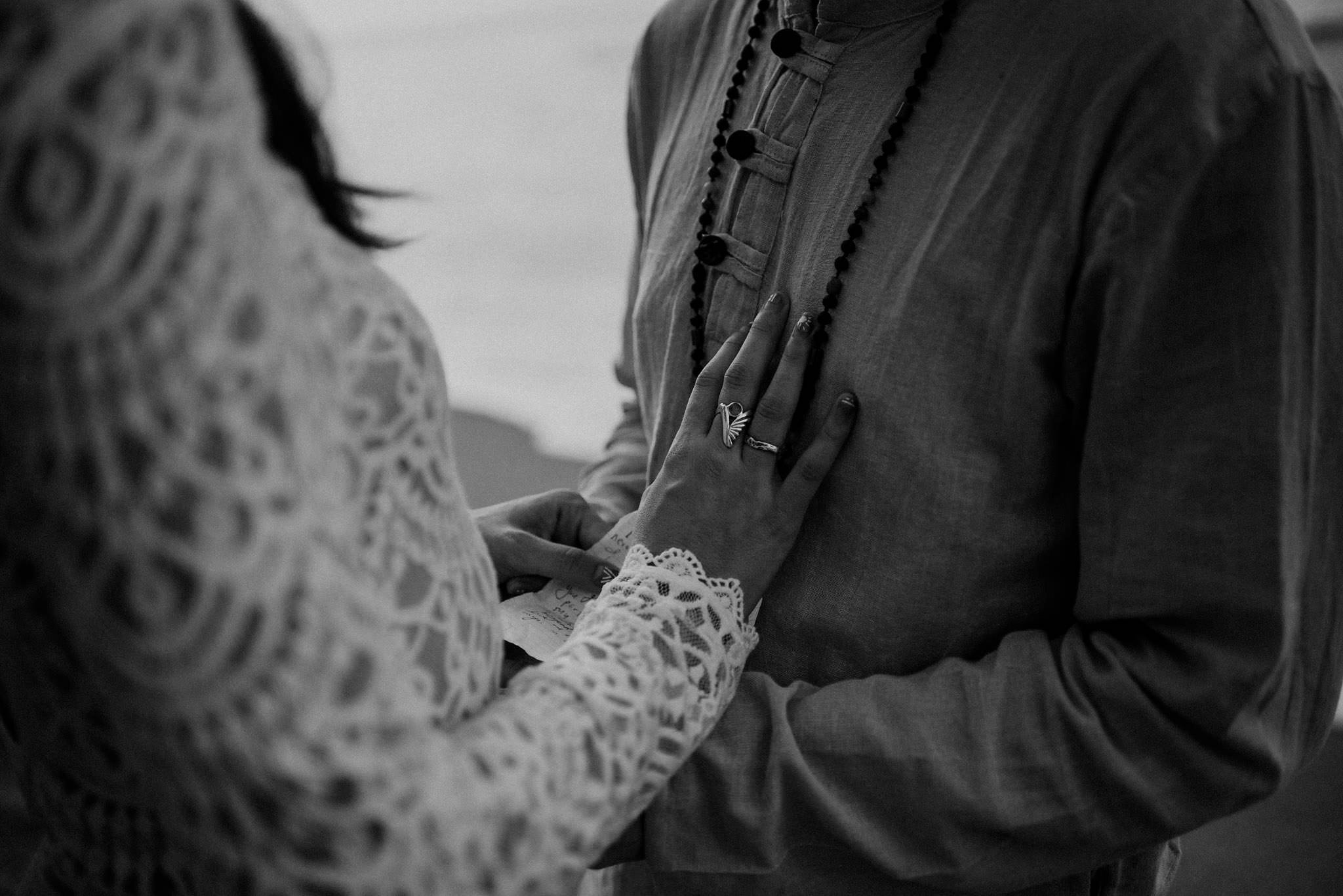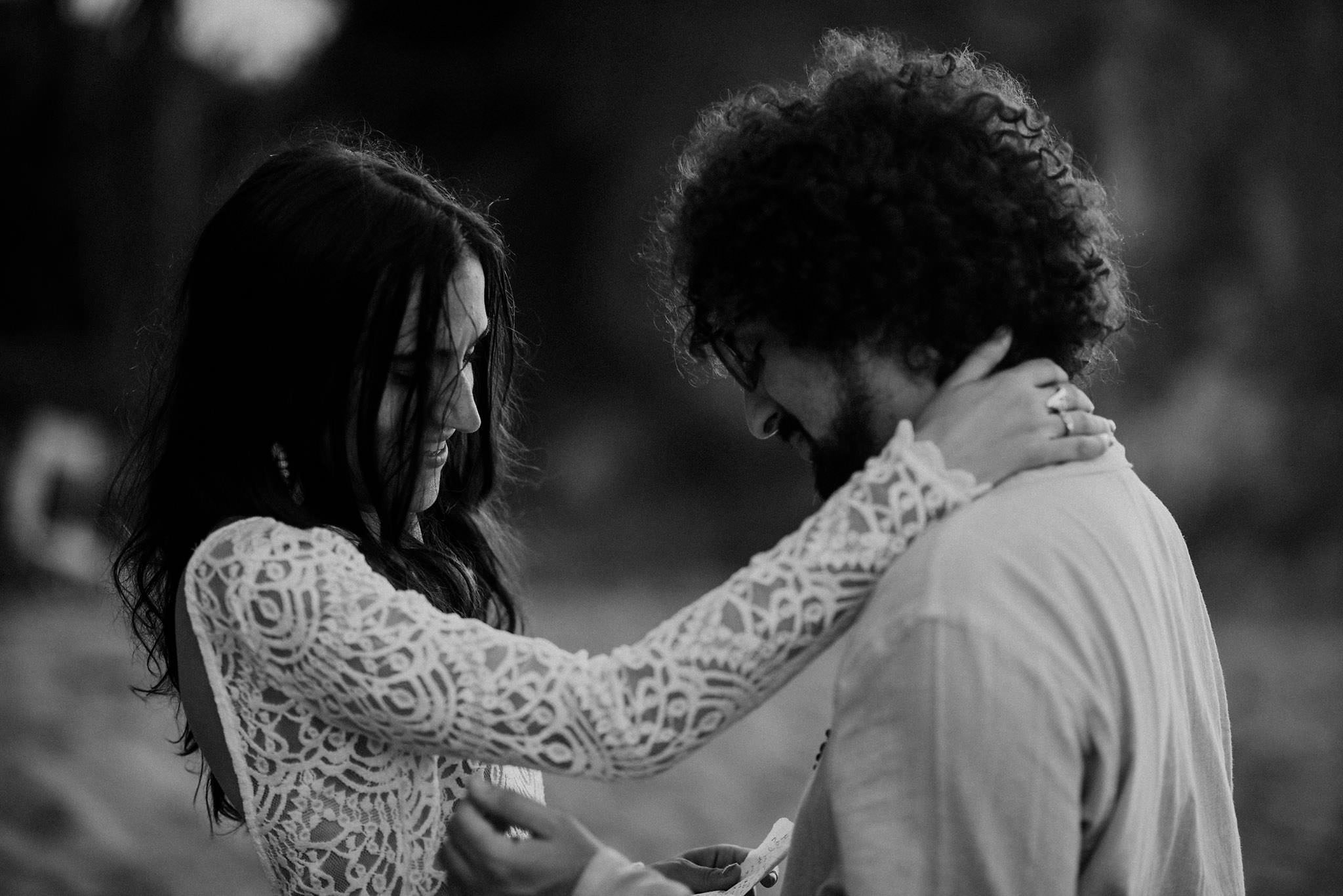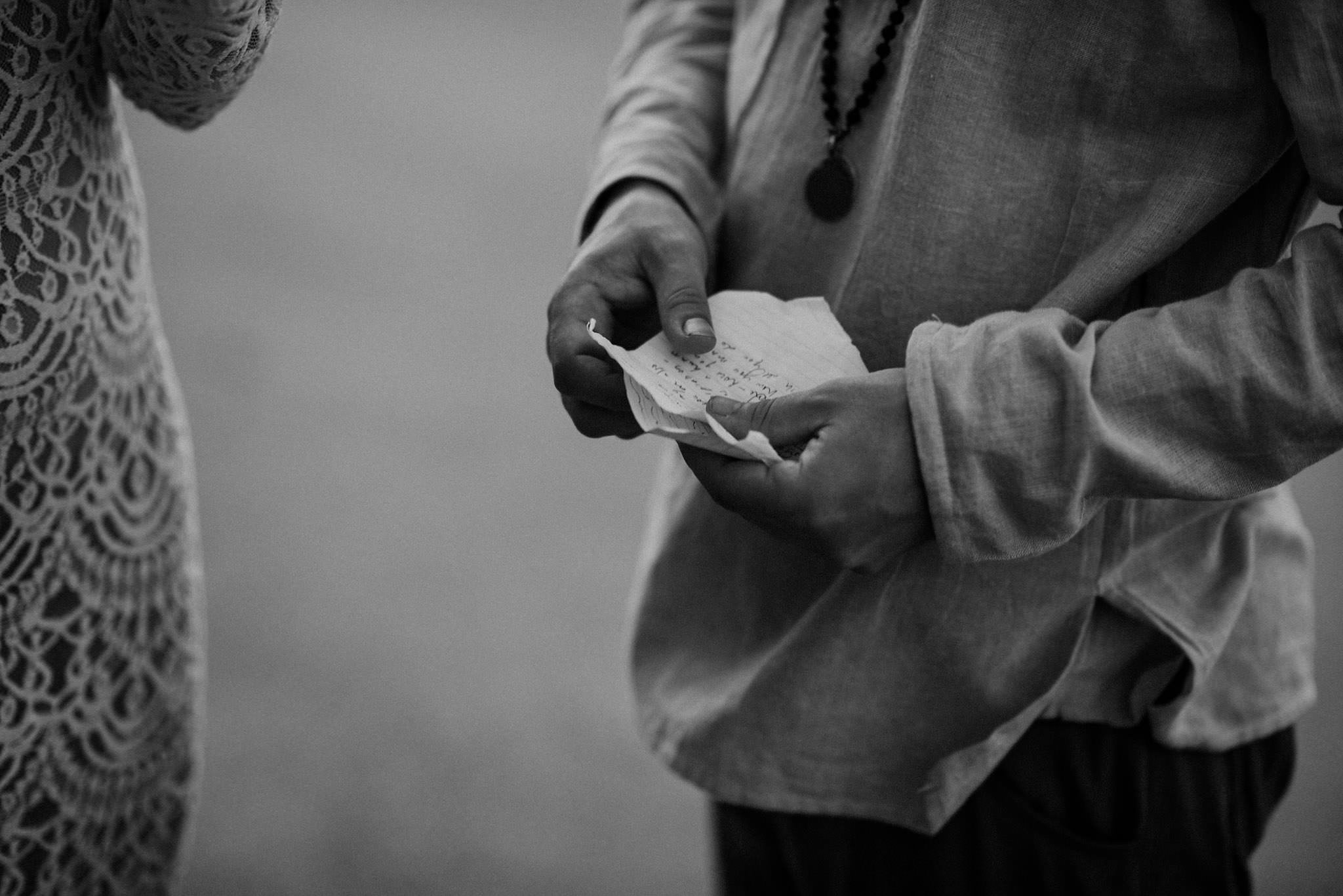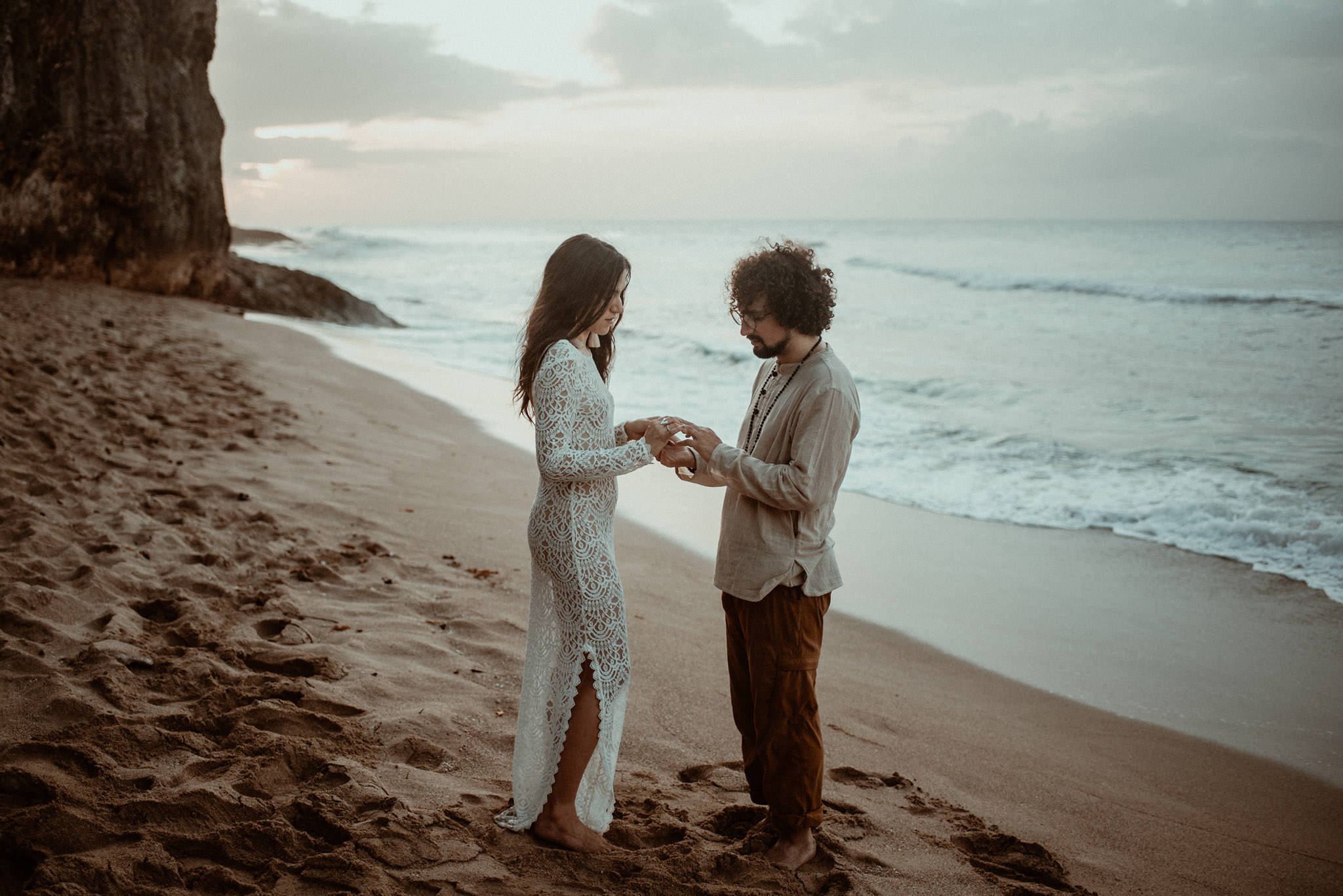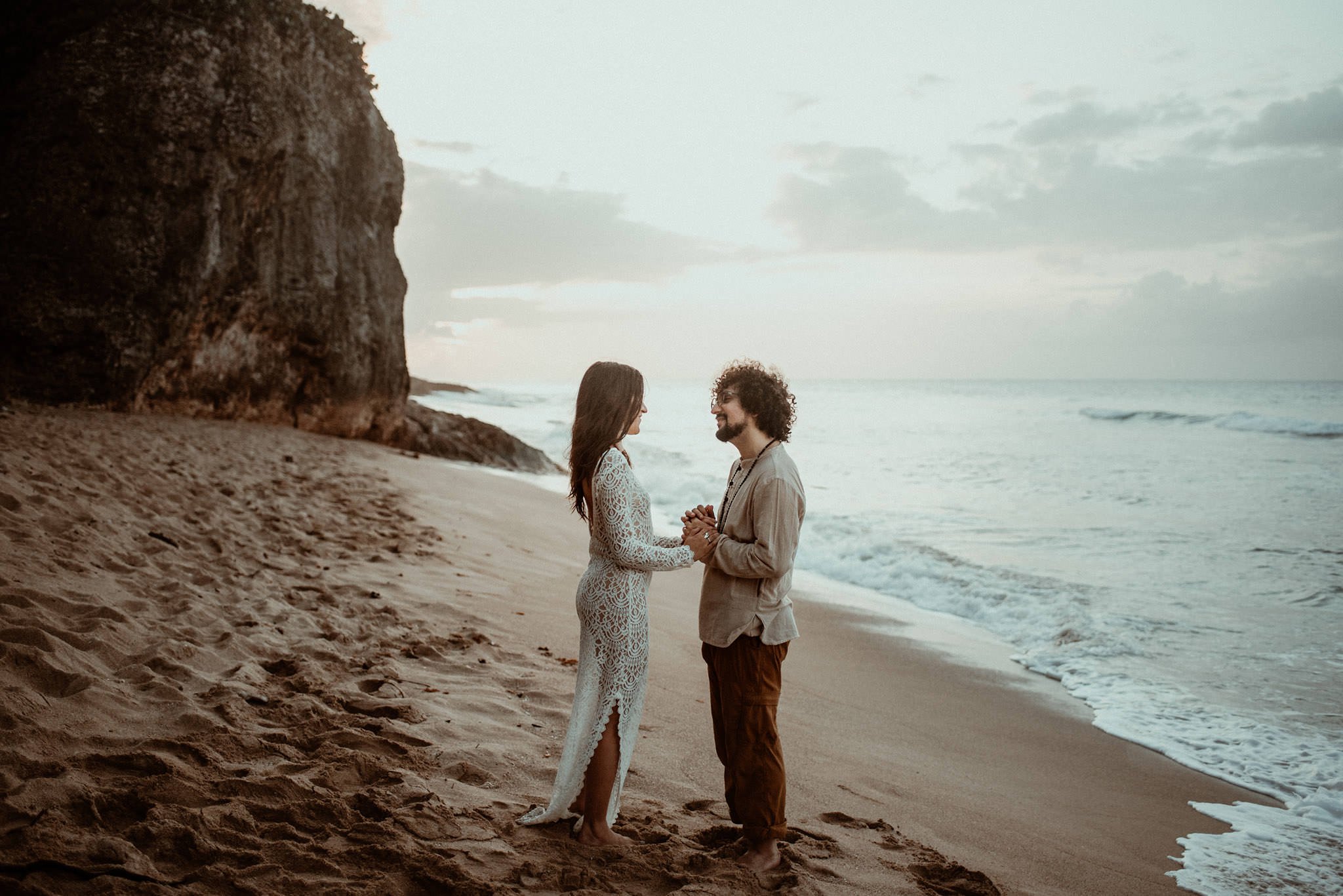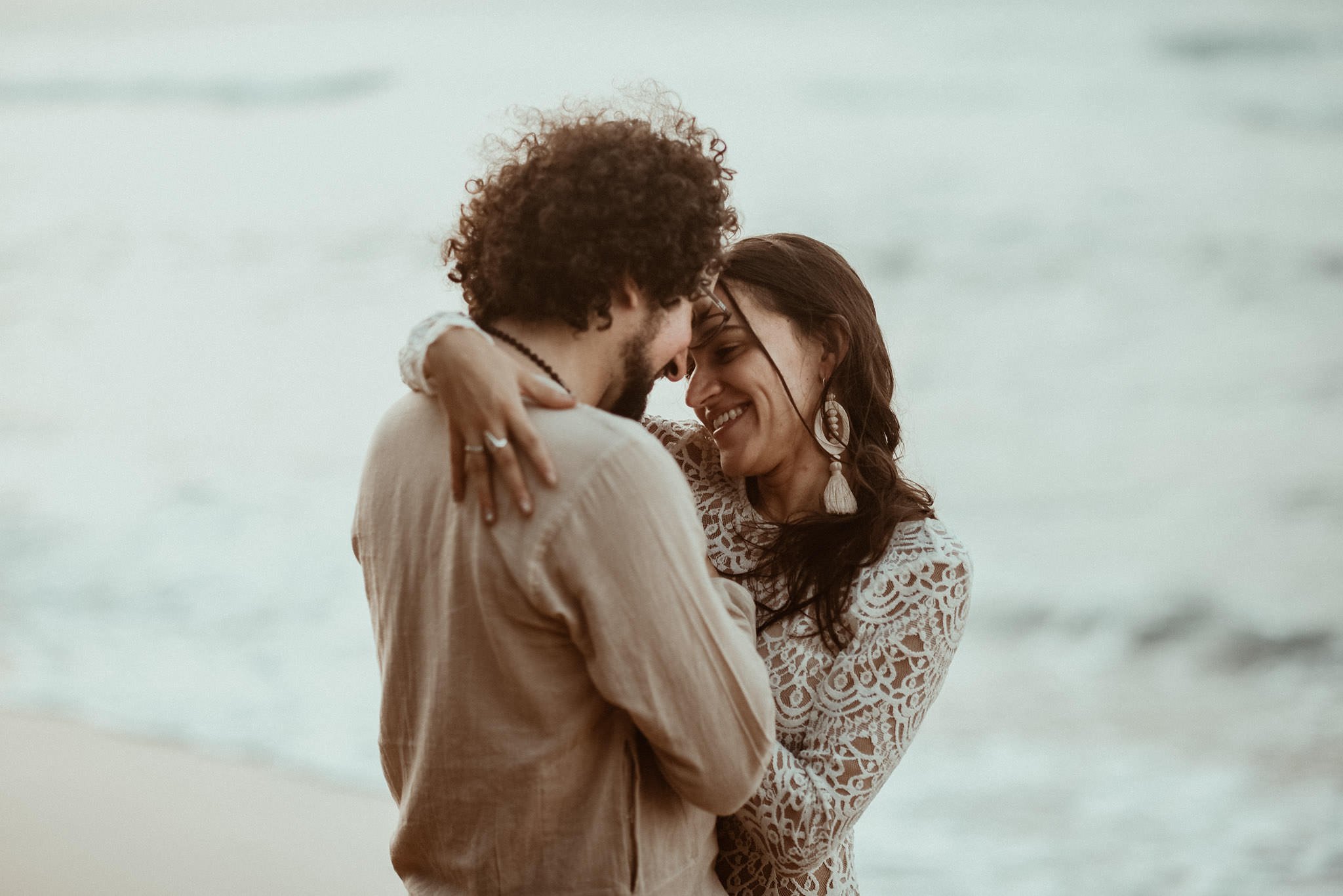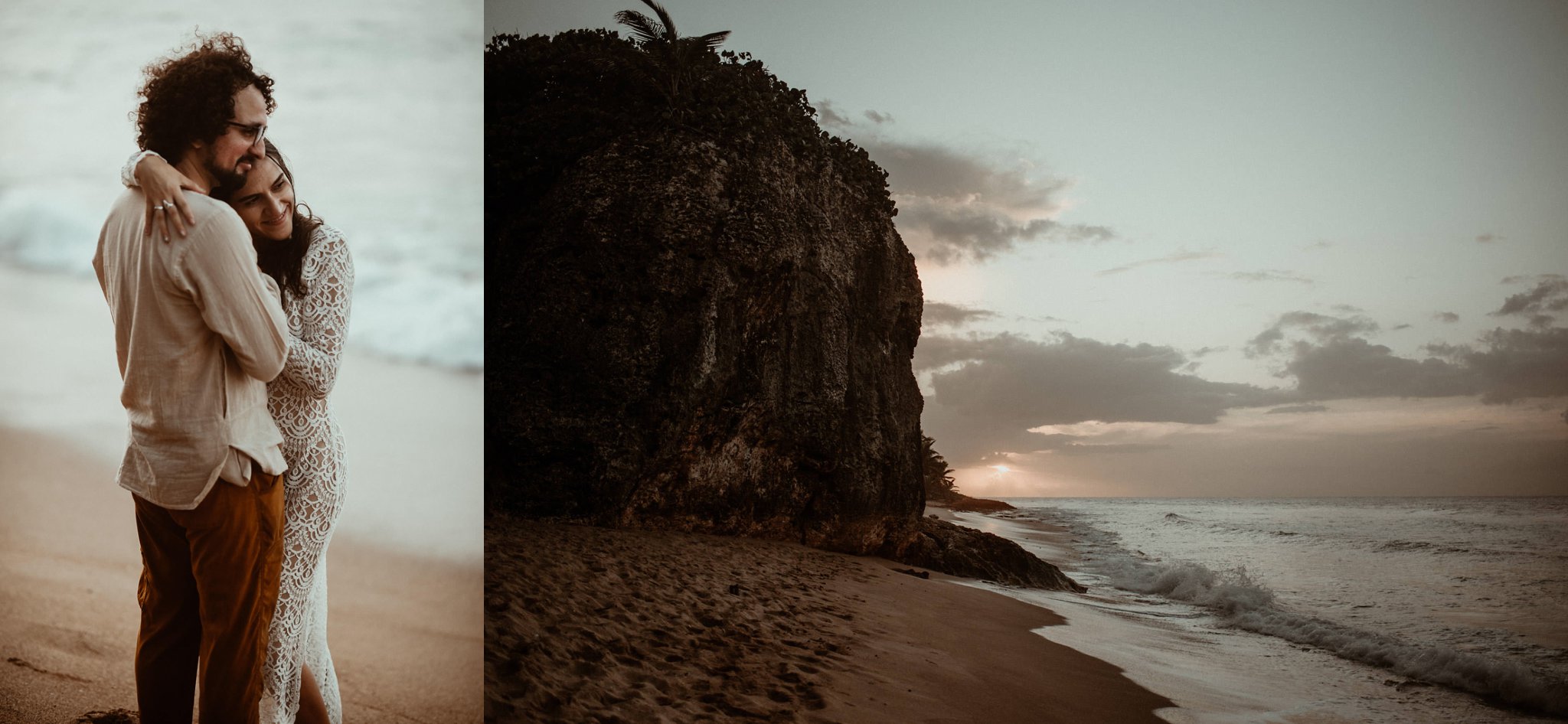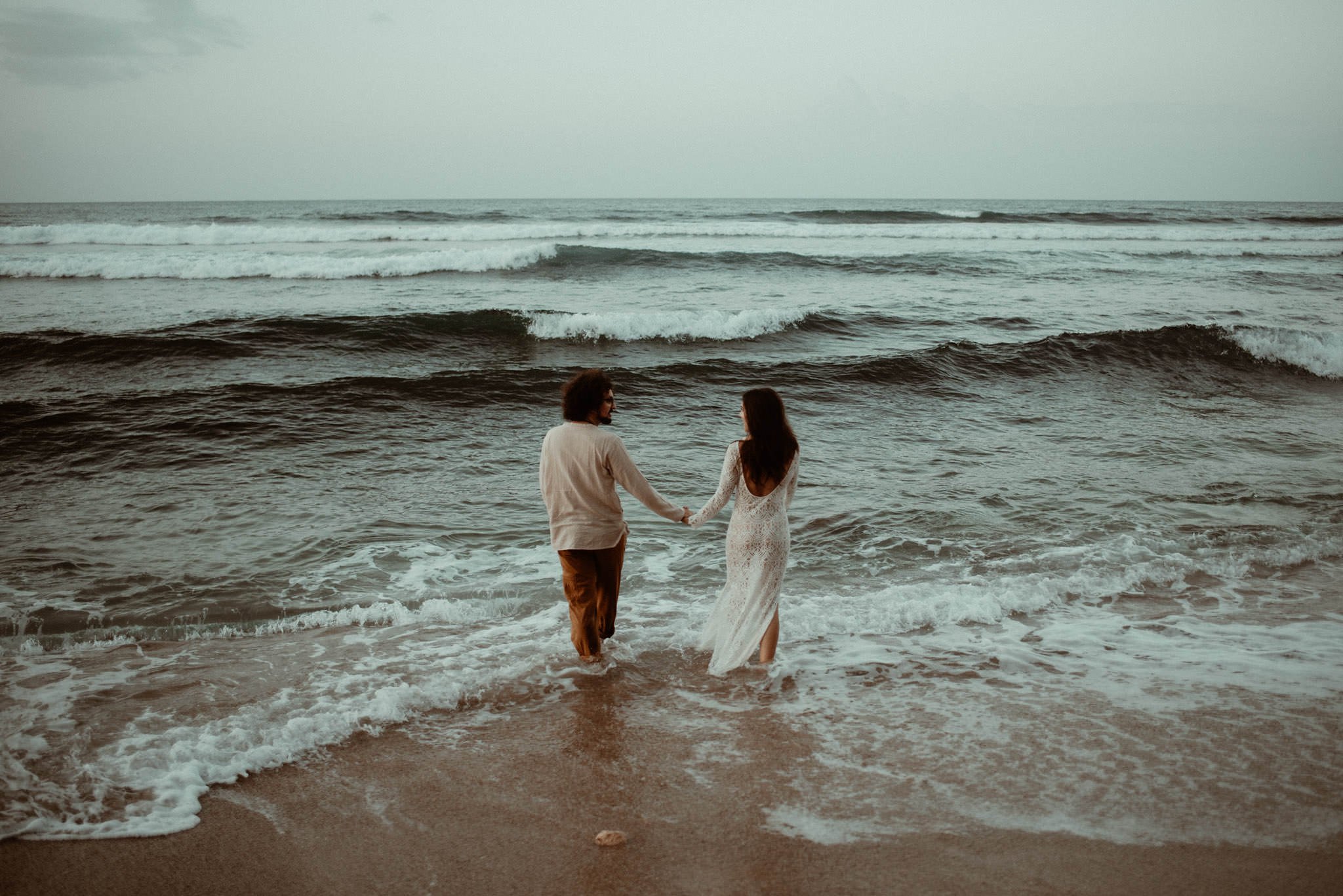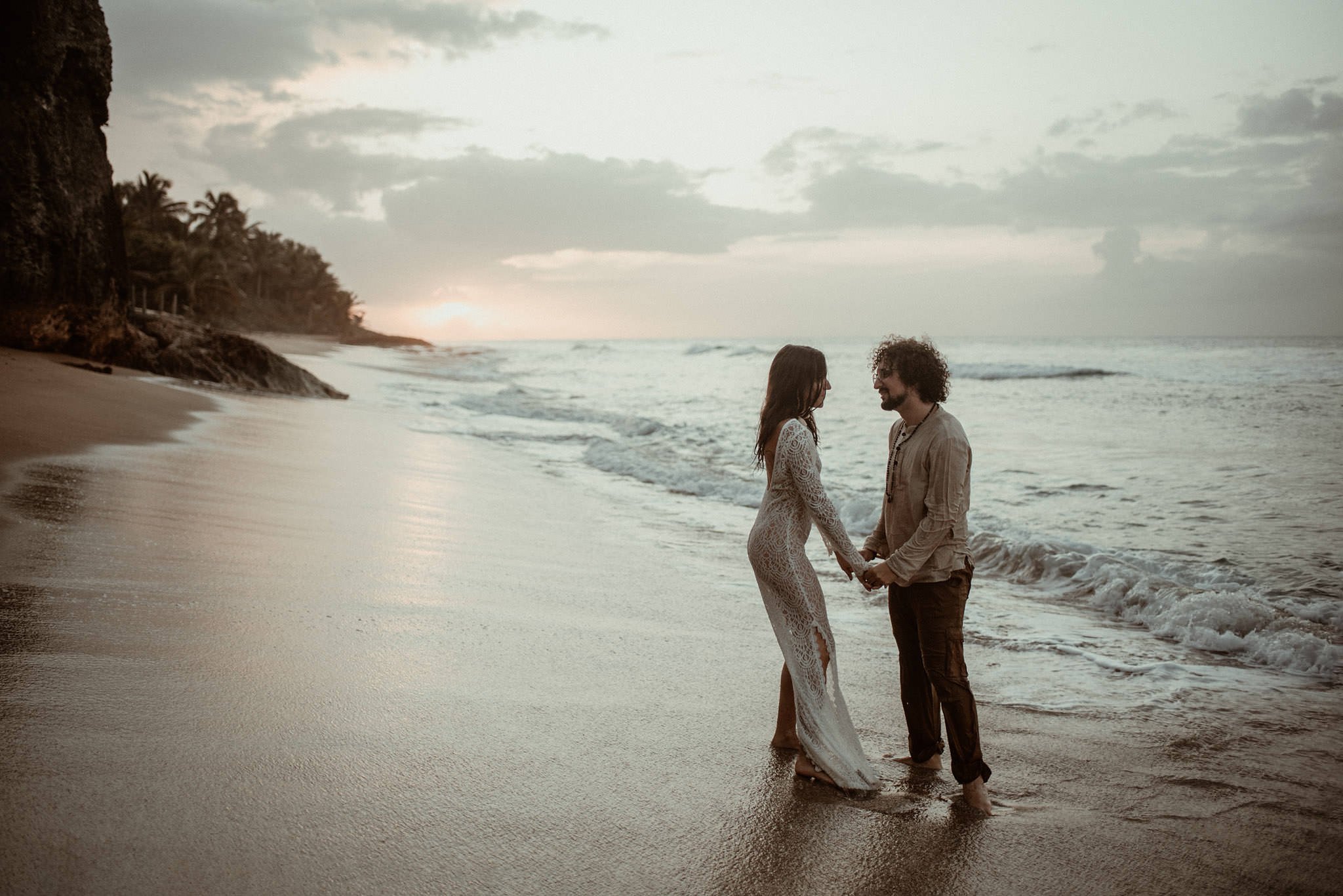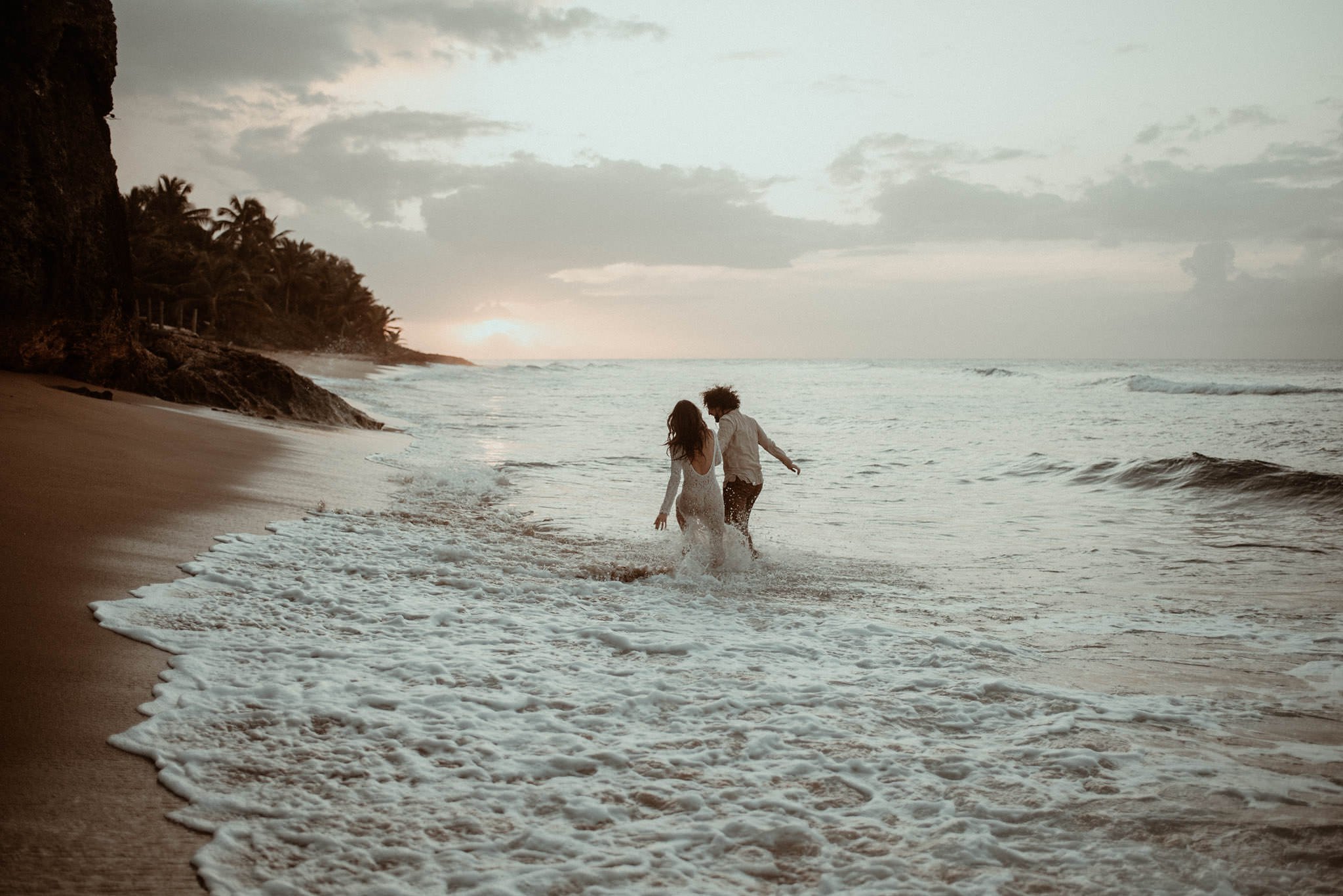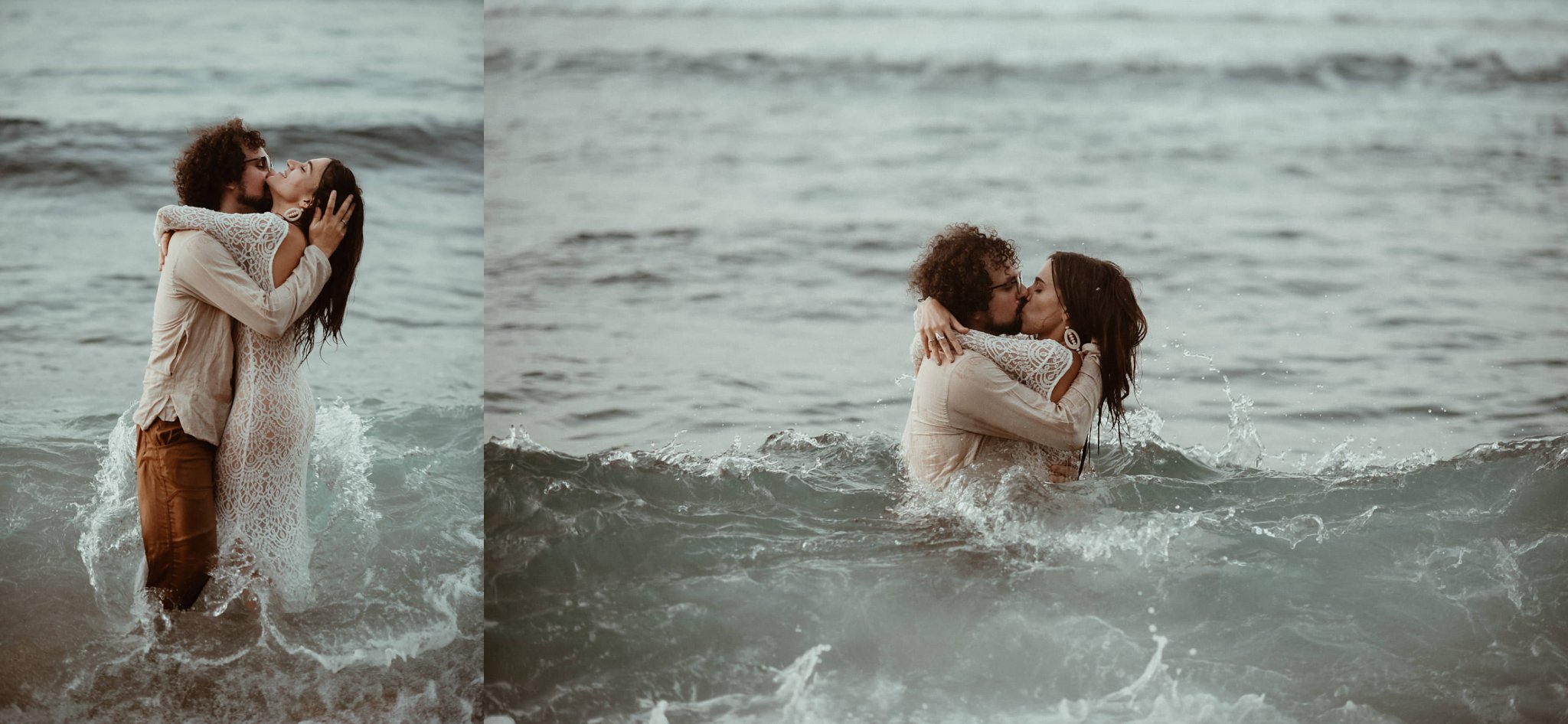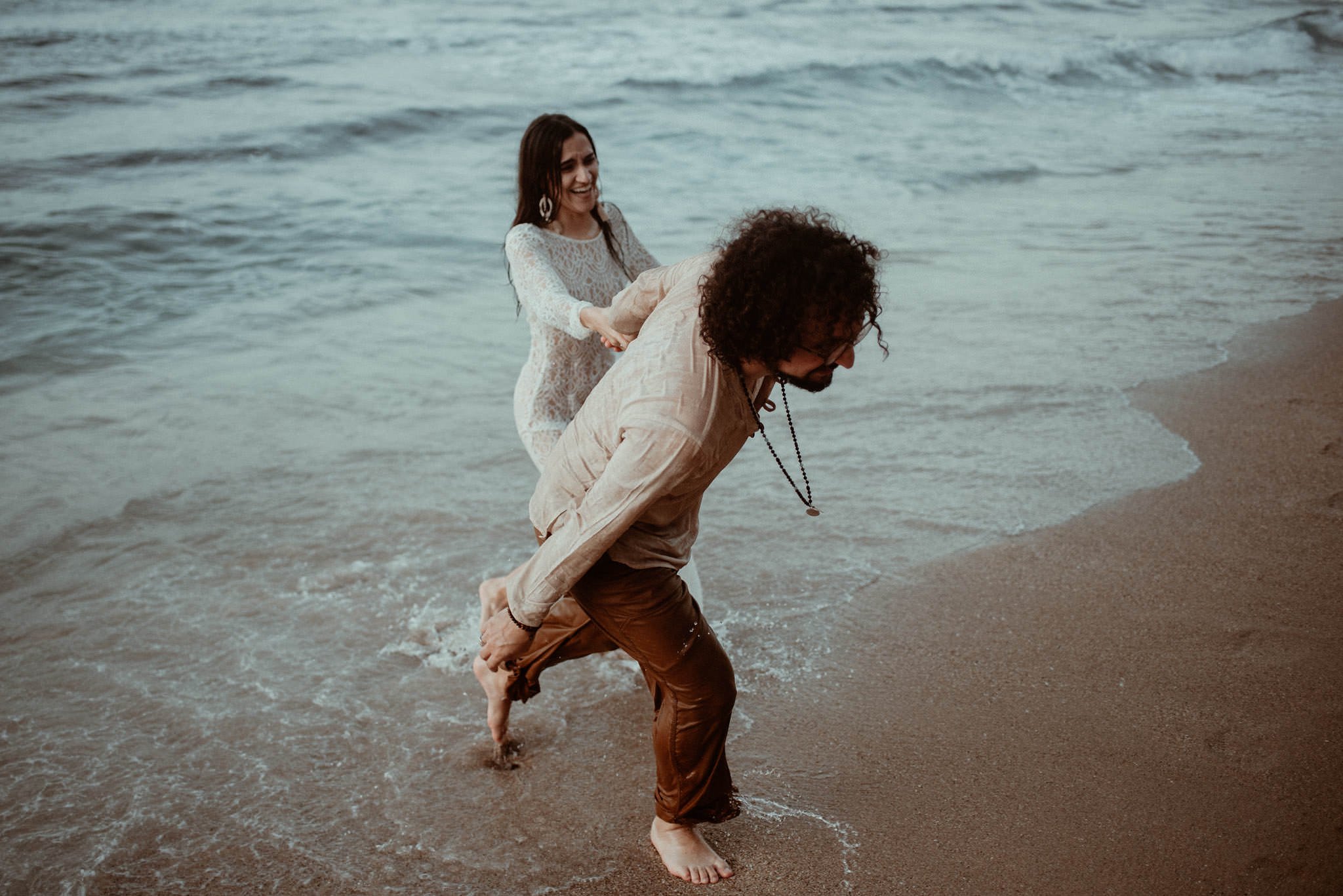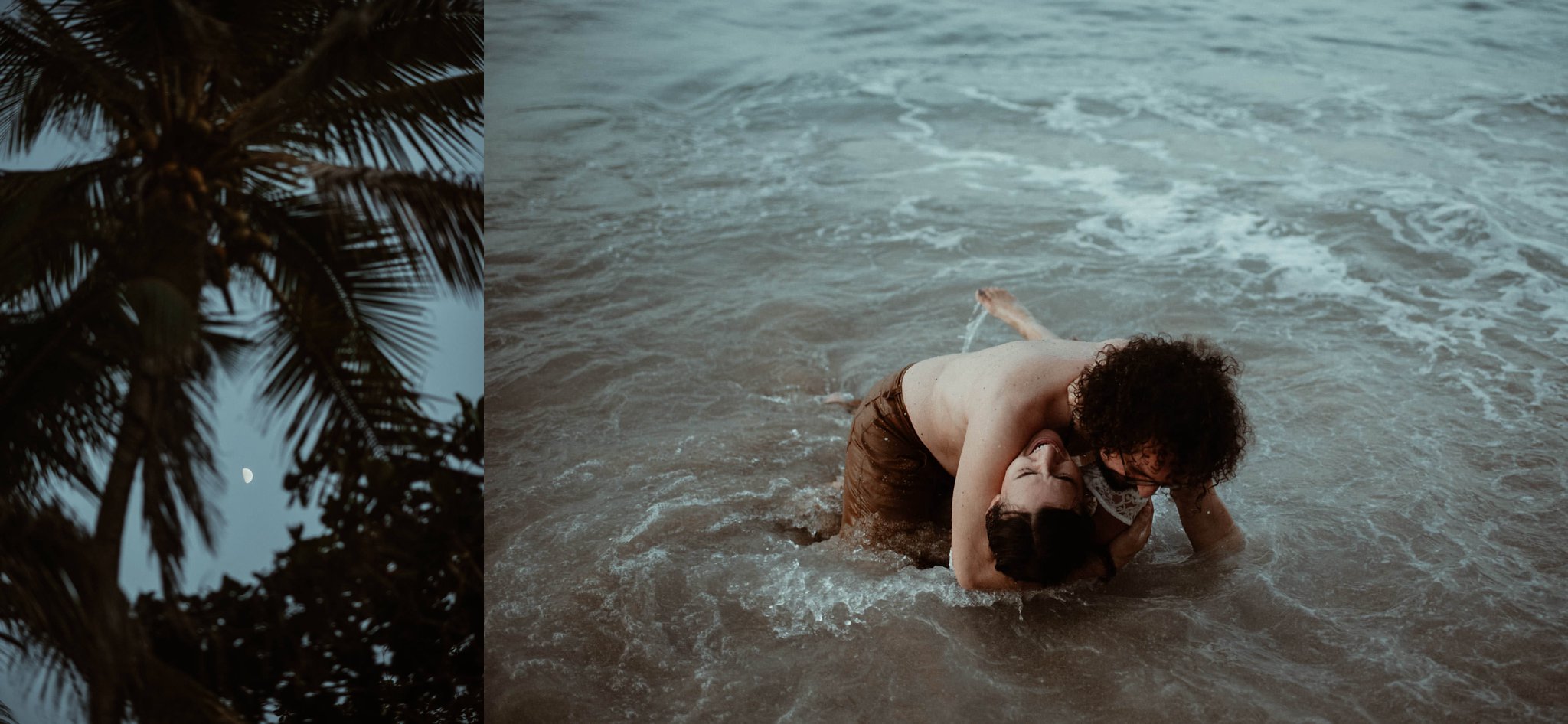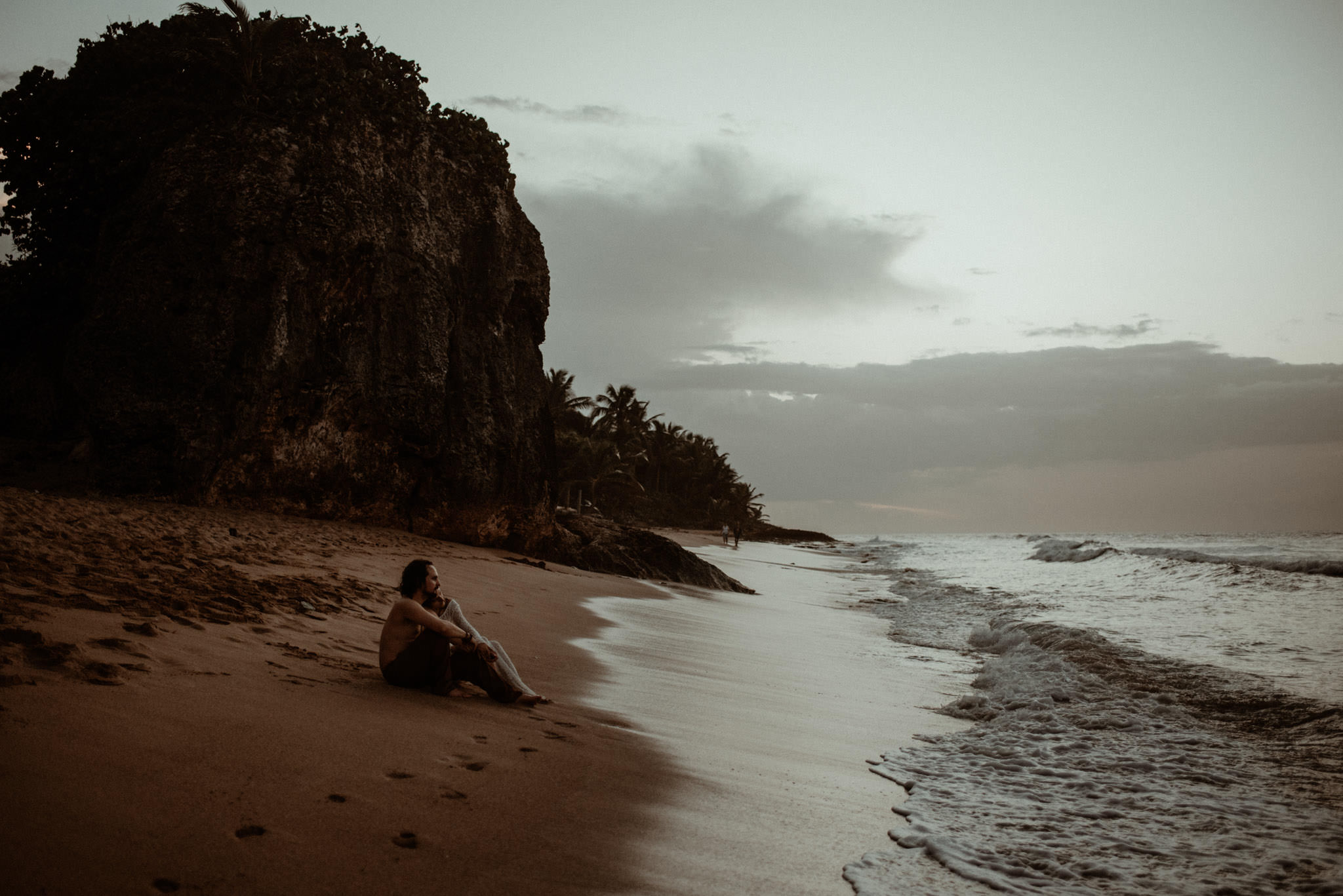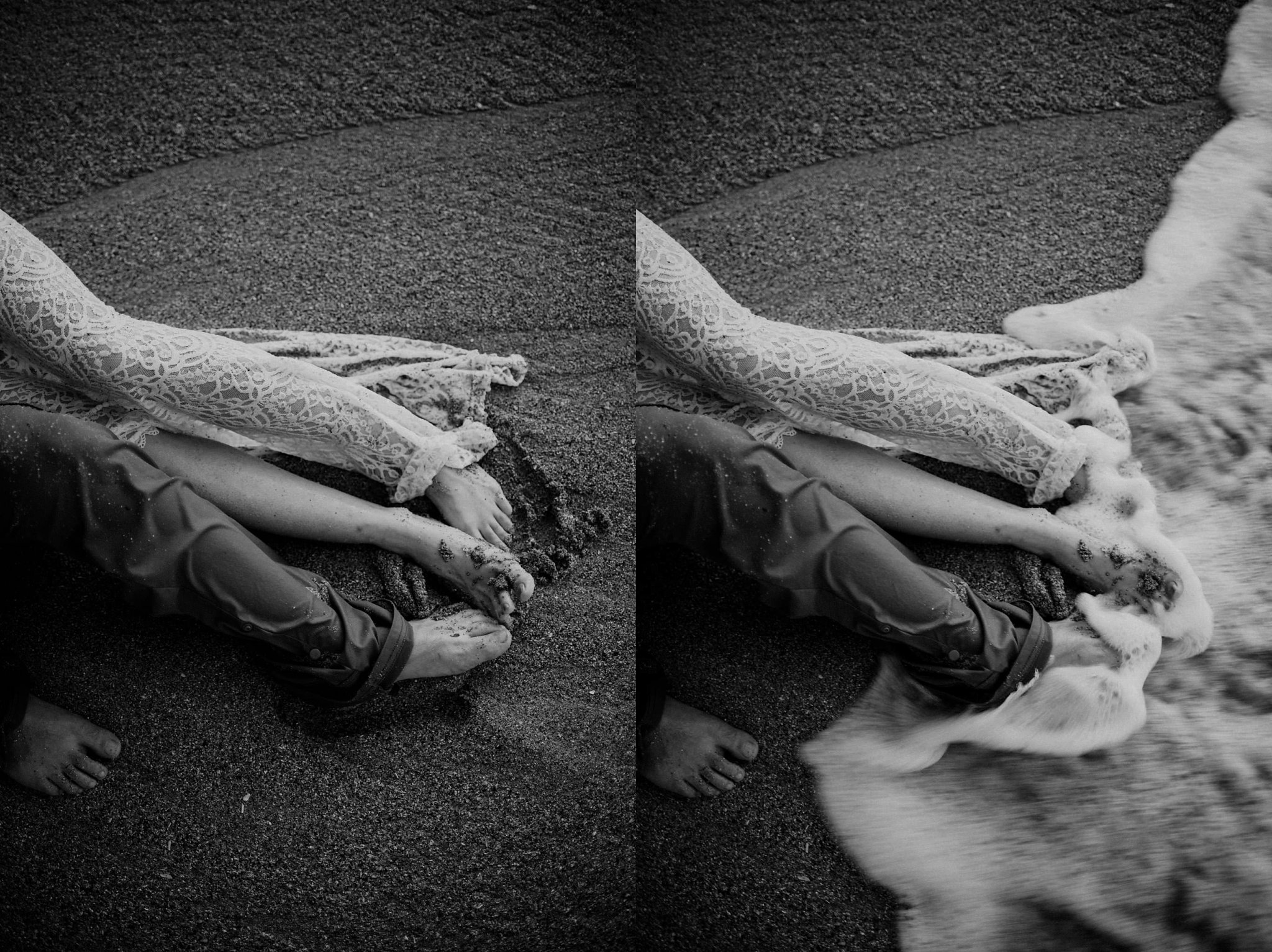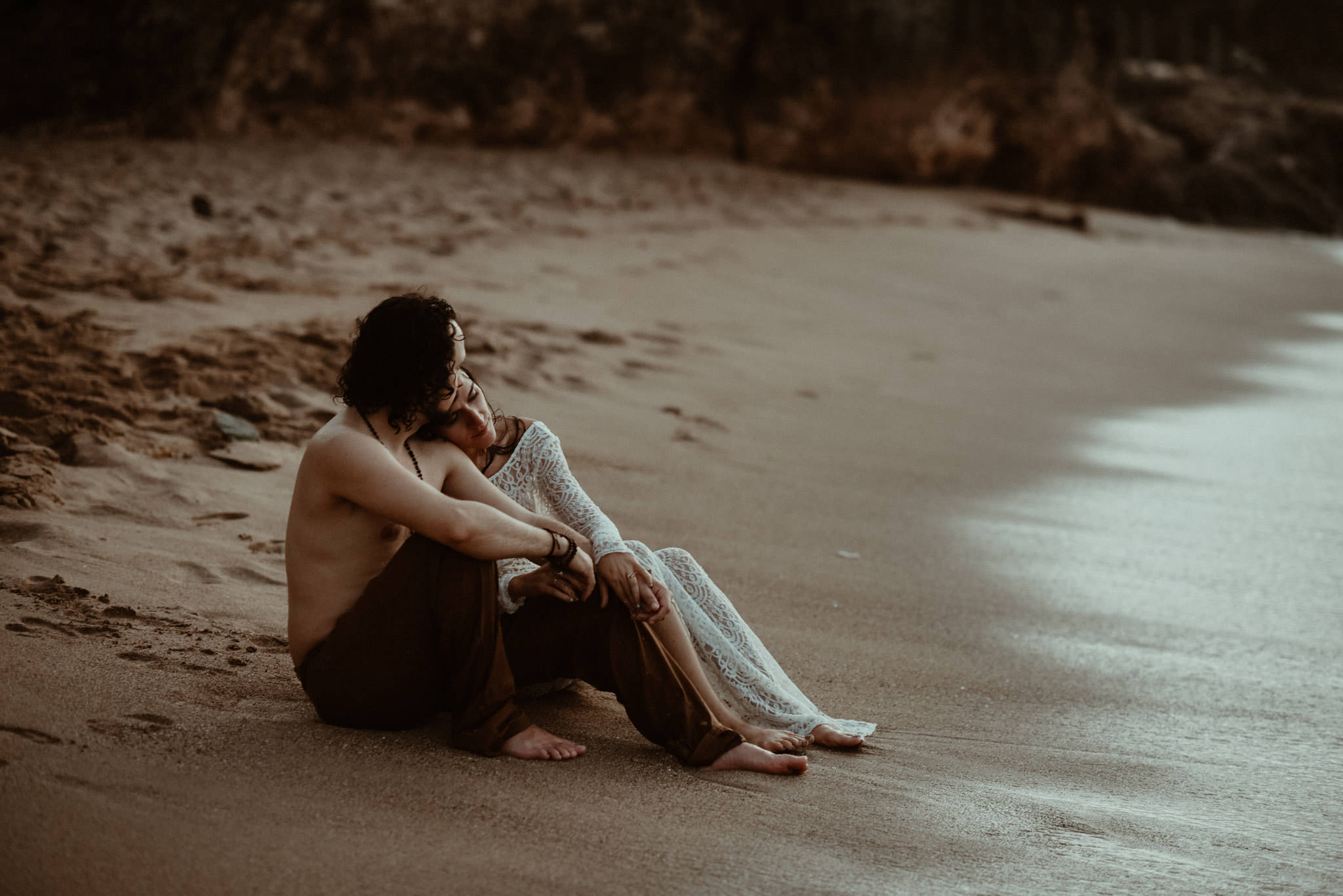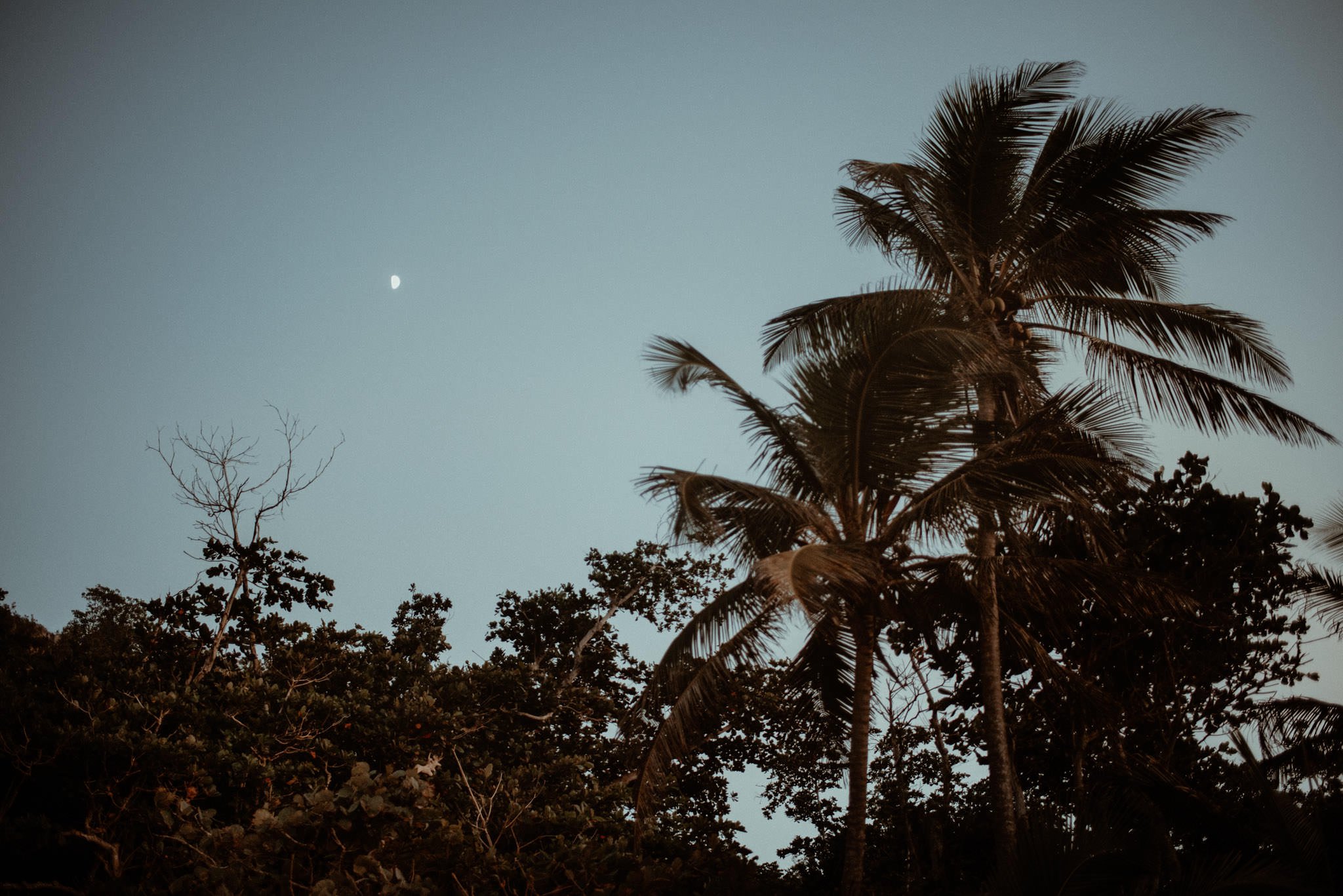 ---
Lume Photography is a documentary elopement and wedding photographer based in Michigan, traveling worldwide. Behind the camera you'll find me (Andrea)- a girl who loves animals, the wilderness, and love stories. I believe in magic, soulmates, and the hidden forces of energy that connect everything and everyone in the universe. My passion is documenting the moments, emotions, and connection between two souls in love, in wild places.
My home base is located in SE Michigan, but my second home is Northern Michigan. I'm frequently visiting Traverse City, Marquette & the Upper Peninsula. I've traveled all over, including Arizona, Colorado, Costa Rica, Scotland, and beyond to photograph wild elopements and small destination weddings.