Where To Stay On The Keweenaw Peninsula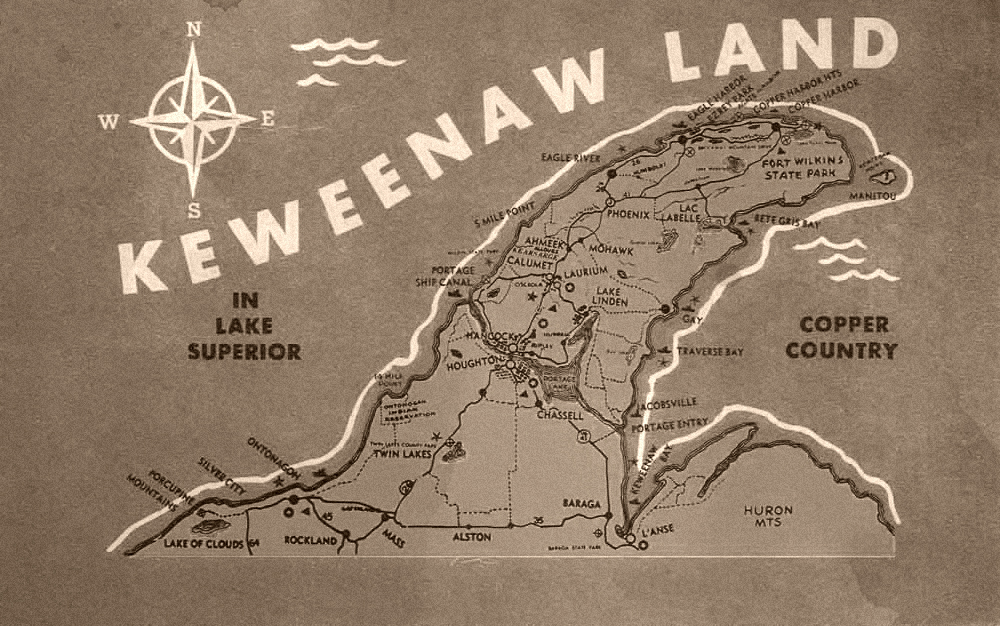 The Keweenaw Peninsula is home to some of the most beautiful scenery in the country, and it also happens to be chock-full of charming Airbnbs. From rustic cabins in the woods to luxe lakeside retreats, there are plenty of options.
From Houghton to Copper Harbor, the Keweenaw is an hour car ride. So no matter where you stay, you're close to all the adventures the Keweenaw has to offer!
Whether you're planning an elopement or wedding on the Keweenaw, or just looking for an amazing getaway, here's a list of my best Keweenaw Peninsula Airbnbs and rentals to help you find the perfect place to stay.
Best Keweenaw Peninsula Airbnbs and other rentals
Lume Photography is not affiliated with or endorsed by any of the provided info or links on this page. I just want to recommend places that offer a great, comfortable experience and (sometimes) that I've personally stayed at or have been to and would recommend.
Romantic Keweenaw Peninsula Airbnbs
Let's start with some great Keweenaw Peninsula rentals that would be perfect for a couple looking for a quiet romantic getaway. These homes are cozy and private for you to enjoy!
Walden is a cozy couples retreat nestled in the woods in Eagle Harbor, Michigan on the northern part of the Keweenaw Peninsula. It features an open layout with one bedroom and bath, a full kitchen, and large windows for you to enjoy the views of nature. Outside you'll love relaxing on the deck with a cup of Keweenaw's best coffee and enjoying the stars next to the firepit at night.
There is a full washer and dryer, WIFI, and the Verizon network is available. Walden is open year-round!
Lake Fanny Hooe (pronounced Fanny Ho) is located right in Copper Harbor, Michigan, and is a gorgeous, peaceful place to relax and unwind. This amazing cabin is equipped with a full kitchen, washer and dryer, and WIFI. There are tons of amenities here for you to enjoy like a private beach and dock, 2 kayaks, firepit, grill, gorgeous lakeside views, and access to some of the country's best hiking, mountain biking, skiing and snowshoeing trails.
This cabin is open year-round!
This authentic log cabin was built by hand in the 1920's and although it's right in the town of Copper Harbor, it feels private and secluded. Sitting right on the lake, you can enjoy the incredible views of the harbor and Lake Superior. Wake up to the calls of loons and watch eagles fly overhead.
This cabin offers 2 bedrooms, one bath, a kitchen, fireplace, washer, and dryer. There is WIFI here (no cell service in Copper Harbor).
If you're looking for a cozy, quiet getaway right on Lake Superior this cabin is perfect! Located between Eagle Harbor and Copper Harbor, Fresh Coast Cabins offer a rustic-modern paradise in the Upper Peninsula. This tiny 400 sq ft cabin is a perfect getaway for a couple who want a little privacy- it's the only cabin at fresh Coast that's both lakefront and sits a bit away from the others.
While this tiny luxury retreat is equipped with everything you need to be comfortable, there is no WIFI or cell service here, so be prepared to slow down, unplug, and have an amazing experience in this gorgeous place!
Spyglass is a quintessential Keweenaw cabin from the 50's that was renovated with all the modern amenities. It sits right on Lake Superior with 330 feet of private waterfront, just 3 miles from Copper Harbor.
This cabin has 2 bedrooms, one bath, a fully stocked kitchen, an outdoor grill, and WIFI!
This tiny (but deluxe!) rental sits on top of another behind the Keweenaw Adventure Company in downtown Copper Harbor. Although it's not secluded in nature, I wanted to include this Airbnb because it's a reasonably priced little place for a couple to stay if they're looking to take part in all the adventures the Keweenaw Adventure Company has to offer. Mountain biking, sea kayaking, eco-interpretive hikes, day trips, multi-day adventures on Isle Royale, and more!
The space here includes all the modern amenities you want, packed into a nice a-frame structure that's cozy and rustic.
The Laurium Manor is a world-famous historic bed & breakfast located in Laurium, Michigan (next to Calumet in the center of the Keweenaw). This 13,000 sq ft estate was built at the turn of the 20th century and no expense was spared. From the extensive collection of high-end antiques to the elephant-skin wall coverings (yes- you read that right), the Laurium Manor is a unique gem.
Currently, the Inn provides a rich, luxurious, and comfortable place to stay if you're visiting the Keweenaw. There are 11 guest bedrooms with a full breakfast included.
Best Keweenaw Peninsula Airbnbs for small families
If you're looking for a getaway adventure on the Keweenaw and need a great place to stay for 3-5 guests, check out these awesome rentals.
Grandma's Cabin is just like it says! It's just as comfortable as you can imagine, and is the perfect small family retreat located in Eagle Harbor, Michigan. There are 2 bedrooms with 2 king beds, two bathrooms, and a full kitchen. A fireplace, washer, and dryer, WIFI, and TV with cable are included. Outside there is access to the sandy (and relatively warm in summer) public beach.
This cute A-frame cabin is nestled on a wooded lot on the shores of Lac La Belle. Perfect for outdoor enthusiasts, it's right by Mt. Bohemia, snowmobile, biking and hiking trails, and a five-minute boat ride from the private dock to Lake Superior. This cottage features a full kitchen, 3 bedrooms with 5 beds, and 1.5 bathrooms.
Enjoy the outdoor wood-fired sauna to relax and warm up in the winter. In the summer there is a bbq for your use, and plenty of space to enjoy the natural beauty of the Keweenaw.
Enjoy this great cottage right on the sandy beach in Eagle River, MI. "The listing doesn't do this place justice!", said one former renter. Miles and miles of beautiful sand and Lake Superior sunset views right outside the door. This cottage has 3 bedrooms with 4 beds and 1 bath. There is WIFI, a washer and dryer, tv, stocked kitchen, and outdoor firepit.
The Nest is a modern log cabin rental right across the street from Great Sand Bay in Eagle Harbor, Michigan. Featuring some of the best views of Lake Superior and facing west, you can enjoy amazing sunsets from the expansive deck, hunt for agates and Yooperlites at the beach across the street, and enjoy all the comforts of home.
This spacious cabin has an open layout with 2 bedrooms with 3 beds, two baths, and a fully stocked luxurious kitchen.
Another fantastic stay at Great Sand Bay, this modern rustic home features old-world charm and is right on Lake Superior! You'll love the beautiful private setting here. This home has two large bedrooms with 5 beds and 1.5 baths. There is WIFI, a full kitchen, a washer & dryer.
This place is available for a minimum rental of one week, but you'll be glad to stay as long as you can!
"This home is perfect, literally one of the nicest Airbnb I've ever seen", said one guest. This rustic home sits on a secluded 10+ acres right on idyllic Lake Medora, just 10 minutes from Copper Harbor. It aims to celebrate fine craftsmanship, earthy luxury, creativity, solitude, and nature. Here you'll find 2 bedrooms with 2 queen beds, and two baths. Along with all the essentials you need for comfort, you'll enjoy a modern, fully stocked kitchen, outdoor firepit & bbq with dining area, beach essentials, a kayak, private beach, WIFI, and more!
This spacious, open log cabin is located in Allouez (pronounced Al (like the name)-you-way) is 31 miles to Copper Harbor, 4 miles to Calumet, Swedetown Ski & Mountain Bike Trails, and shopping. 4 miles to Lake Superior. Snowmobile and ATV trails are only minutes away. This cabin also has a two-car attached garage (a rarity in these parts!) and an exercise/game room!
There are 3 bedrooms with 4 beds and 2 bathrooms. The kitchen is modern and fully stocked. There is a washer and dryer, and you'll love the great stone fireplace.
A spacious and bright newly remodeled mining house, perfect for your stay in the Keweenaw! The home is centrally located right on US 41 with direct access to ATV trails and just minutes from downtown Calumet. The full kitchen has all the comforts of home -toaster, Keurig, coffee pot, dishes, pots/pans, dining area, and island. There are 3 bedrooms with 4 beds and 2 bathrooms.
Relax in the evening on the backyard patio with a gas grill and table/chairs (only available in the summer months). The backyard offers privacy and nature views.
Keweenaw rentals for large families
If you're looking for a place to stay on the Keweenaw Peninsula and have a large family or group, here are some great rentals that might be perfect! We'll start with some of my favorite Airbnb listings then move on to some big VRBOs.
This light and spacious 3 bedroom home is located right in the center of the Keweenaw near downtown Calumet and right off of US-41. You'll love the bright Scandinavian aesthetic as well as the large yard with a patio, firepit, and grill that offers a lot of privacy. This rental can accommodate 8 guests with 5 beds and 1.5 baths.
This home is stocked with all the essentials for modern comfort and convenience.
This luxurious "castle" is actually a 4-suite resort located on a huge expanse of Lake Superior shoreline. The suites can be rented out individually, but the entire resort can also be rented out and it's the perfect setting for a honeymoon, weekend getaway, or even an intimate elopement.
Owners Nancy and Keith: "Perched feet from the water's edge, the castle has everything you could want in an upscale vacation experience including on-site couples massages. Four levels of luxury living from the Lake Level to the Turret Suite, we can host 2-8 guests overnight."
The White Cap Cottage is located right on Lake Superior, just minutes from downtown Calumet and all of its amenities! This beautifully furnished home is available year-round and sleeps up to 11 guests. There are 4 bedrooms with 6 beds altogether, two bathrooms and a full kitchen.
The house has WIFI, a washer and dryer, firepit, bbq, outdoor seating, and gorgeous Lake Superior views.
This big 4 bedroom cabin in Calumet can accommodate up to 8 with 4 bedrooms and two bathrooms. It's on a huge private piece of land that overlooks Trap Rock Valley and is just a few minutes from Lake Superior. You'll love the rustic log cabin atmosphere and the space this great rental provides.
Extra perks here include a sauna, gas grill, radiant heat, fireplace, game room, bar, and a huge deck.
Located right on the beach, this Lake Superior home features 2500 sq ft of modern comfort. 5 bedrooms with 6 beds can accommodate up to 14 guests. Enjoy the large deck and patio overlooking the lake, and all the beauty this beachfront home has to offer.
This home is on the west coast of the Keweenaw, so you'll be in the prime spot for incredible sunsets, stargazing, and the northern lights in winter!
This house can host up to 15 guests and is located right on the western shore of the Keweenaw, just minutes from downtown Calumet. Enjoy the outdoor sauna, pristine lakefront, world-class sunsets, and all the rock hunting you can handle. This house is also stocked with toys like kayaks, bikes, and water sports gear.
Here you'll be just a couple of minutes away from Calumet Waterworks Park and Garden Trail.
This 5 bedroom, 2 bath cottage is located 5 miles from the town of Calumet on the western shore of Lake Superior. Enjoy walking the beach, agate hunting, campfires, refreshing swims, and rest in the wonderful soothing sunsets. Both shuffleboard and horse-shoe pits are on the property.
In the cooler months, the electric outdoor sauna is the perfect way to polish off your day of adventuring or enjoying the lake! A sauna is a Finnish tradition, which is like a steam room, that will warm you to the core! The Finns tradition is to jump in the lake or the snowbank after getting steam, to cool off. There are many great health benefits to taking a sauna also.
A spacious home that sleeps up to 15, located right by Calumet Waterworks Park and convenient to pretty much anywhere on the Keweenaw! This house has a spacious interior with thoughtful decor and stocked to the brim with everything you could possibly want or need for your stay.
Pets are allowed and you'll love the large sauna & firepit in the backyard!
Keweenaw cabins and rentals for groups or multi-families
Keweenaw motels, hotels, and multi-room stays
Sometimes you might be just looking for a nice room to stay in, or maybe the ability to rent multiple rooms that are separate from one another. There aren't a ton of hotels on the Keweenaw, but there are options! The best part about the Keweenaw is that no matter where you stay here, you're an hour or less car ride away from just about everything the Keweenaw has to offer.
Here are some of the best Keweenaw hotels, motels, or other places you can rent a room or small cabin that I personally recommend.
Houghton
Hancock
Calumet
Mohawk
Atlantic Mine
Eagle River
Eagle Harbor
Lac La Belle
Copper Harbor
Favorite Keweenaw Campgrounds
Tips for staying on the Keweenaw Peninsula
The Keweenaw Peninsula is one of the most incredible places in Michigan – well, in the world! Its rugged terrain, unique history, and geological features make it a unique and popular destination for nature lovers and adventurers alike.
If you've never visited the Keweenaw and are expecting all the conveniences and luxuries of places located near large cities, you might be in for a surprise. While the Keweenaw is located just north of the college town of Houghton, there are few modern luxuries to be found here.
It's remote.
The further you get away from Houghton, the more remote and rustic things get. Take Copper Harbor for example. Copper Harbor is one of the most remote vacation destinations in Michigan. It features world-class mountain biking trails and is the gateway to Isle Royale. However, there is NO cell phone service here. It drops off once you get about halfway across the peninsula. WIFI is slow here, and there are limited places to stay, shop, and eat.
In the summer here, tourism is big and getting bigger. Places to stay and eat can get booked up really fast, so if you need to make a reservation do it as soon as you can! Have a backup plan for basic needs just in case.
Copper Harbor is even more remote.
Last summer in Copper Harbor there were many people and families who found out the hard way that the town isn't really equipped for the load of tourists that stay here in the warm months. All the restaurants were understaffed because of covid, and some had limited hours. It was nearly impossible to get a table and there was no takeout.
The only other place to get food in town is the Gas Lite General Store ("The Genny"), which quickly ran out of highly desired items. The closest other places for food are around 45 minutes away and that's taking a gamble that you can find someplace that's open.
Copper Harbor and the surrounding areas have no phone service. There are no cell towers, so you won't be able to use your mobile phone. There is one emergency phone in Copper Harbor at the Visitors Center.
But it's amazing!
So if you're planning a trip to the Keweenaw, my advice is to not have any expectations. Remember what it was like to not have a cell phone or GPS? Be prepared to have little to no cell service at times, as well as internet service. Let yourself slow down, relax, unplug, and enjoy all the amazing things this place has to offer!
Here's a small list of my favorite Keweenaw "must-do's" to get you started.
My top Keweenaw "must-do's":
So, whether you're looking for a cozy cabin in the woods or a place right on the water's edge, I'm confident that you'll find what you're looking for on the Keweenaw Peninsula. And no matter where you stay, you're sure to have an unforgettable experience! Thanks for reading my list of the best Keweenaw Peninsula Airbnbs, and happy travels!