Planning Your Post-Elopement Reception: Fun Ideas and Tips
Helping couples plan unique outdoor elopements in Michigan's Upper Peninsula is my favorite thing, but today, let's switch things up and focus on the party that comes after – post-elopement receptions. Because many couples (me and my husband included) choose an intimate, relaxed wedding ceremony in nature, but also want to celebrate with family and friends. I'm here to guide you through planning a memorable and unique reception back home that perfectly complements your elopement adventure.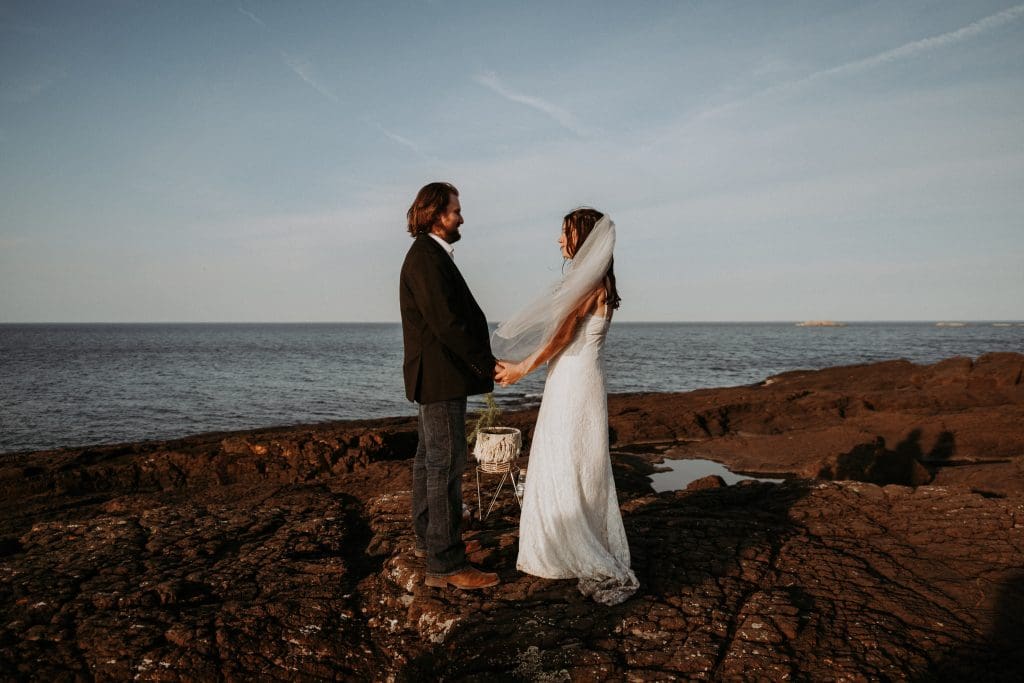 Deciding Who to Invite to Your After-Elopement Reception
The guest list is a crucial aspect of your post-elopement reception, and it can greatly influence the atmosphere of your celebration. Whether you're envisioning a grand affair or an intimate gathering, here are some tips on how to decide who to invite:
1. Immediate Family and Close Friends: Start with the people who are nearest and dearest to your hearts. These are the folks who have been with you through thick and thin, and they'll be overjoyed to celebrate your love.
2. Extended Family: Consider inviting your extended family members, but prioritize those with whom you have a close relationship. It's a way to include family without overwhelming your guest list.
3. Circle of Friends: Invite friends who are an integral part of your life. Think about the friends who've seen your relationship blossom and have cheered you on every step of the way.
4. Co-Workers and Acquaintances: If you have a close-knit group of co-workers or acquaintances you'd like to include, go for it! However, don't feel obligated to invite everyone from your workplace or every casual acquaintance.
5. Personal Space and Comfort: Consider the capacity of your chosen venue and how comfortable you and your guests will be. Make sure the space is appropriate for your guest count, allowing everyone to enjoy themselves.
6. Kids or Adults-Only: Decide whether you want your celebration to be family-friendly or an adults-only affair. This choice can influence your guest list, as well as the atmosphere of your reception.
7. Virtual Guests: If you have friends or family who can't attend in person, consider incorporating a virtual component. Set up a live stream or video call to include those who are far away.
8. Personal Preferences: Remember that this day is about you and your partner. It's entirely okay to prioritize your preferences when creating your guest list.
Ultimately, whether your reception is intimate or grand, the key is to celebrate with the people who mean the most to you. It's your love story, and your reception should reflect that. Keep your own energy and vibe in mind when planning. Don't let family or friends talk you into something that's way more than you want or can handle. Make your guest list with love, and cherish every moment with your chosen guests.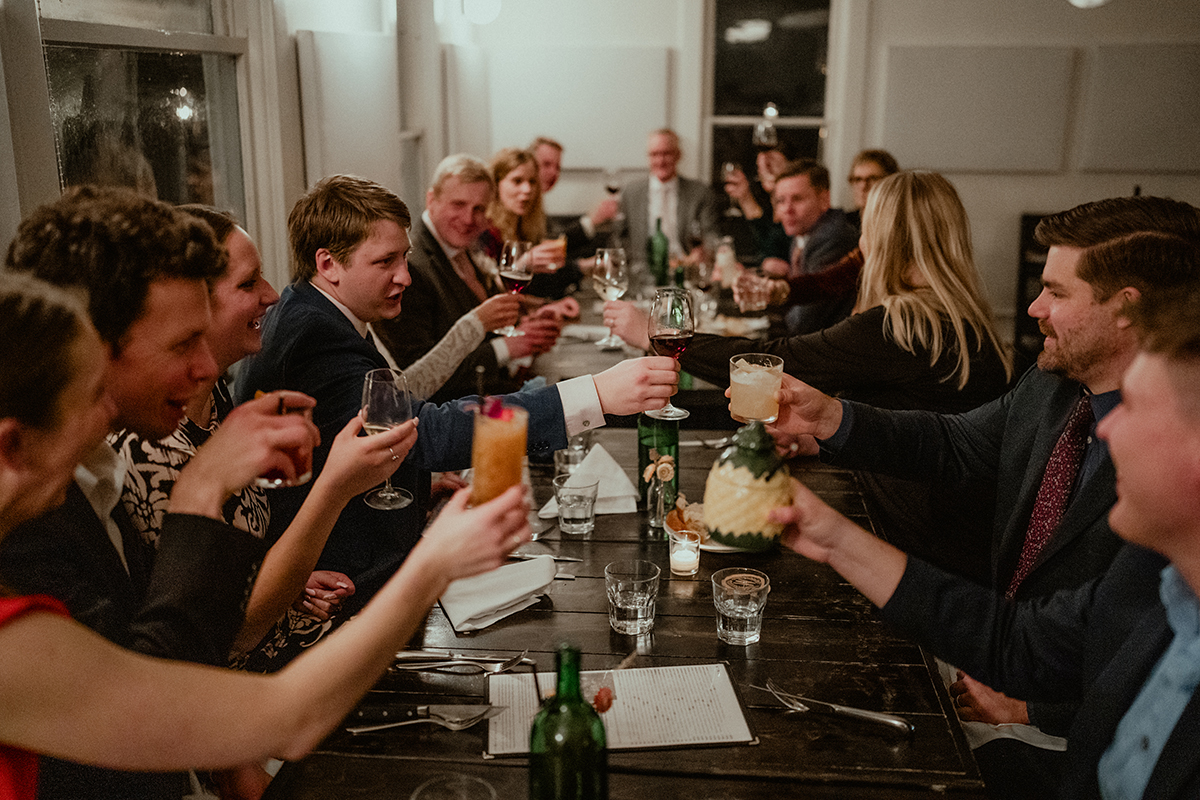 When to Start Planning Your Reception
First things first, let's talk timing. It's best to start planning your reception at least 4-6 months before your desired date. This gives you plenty of time to get everything in order and ensures your chosen venue is available. You might want to send out save-the-dates and if so, 2-4 months in advance is a good plan.
Involving Family and Friends in the Fun
One of the best parts of planning your reception is getting your loved ones involved. It's a great way to create a sense of togetherness and share the excitement. Here are some ways they can help:
Decor and Setup: Enlist the creative minds of your friends and family to help with decor and setup. Their ideas and contributions can add a personal touch to your reception.
Entertainment: If you have musically talented friends or family members, consider asking them to perform at your reception. Live music by someone you know can make the event even more special.
Food and Drinks: If your inner circle loves to cook or bake, you might ask them to contribute to the menu. Homemade dishes can be a nice addition.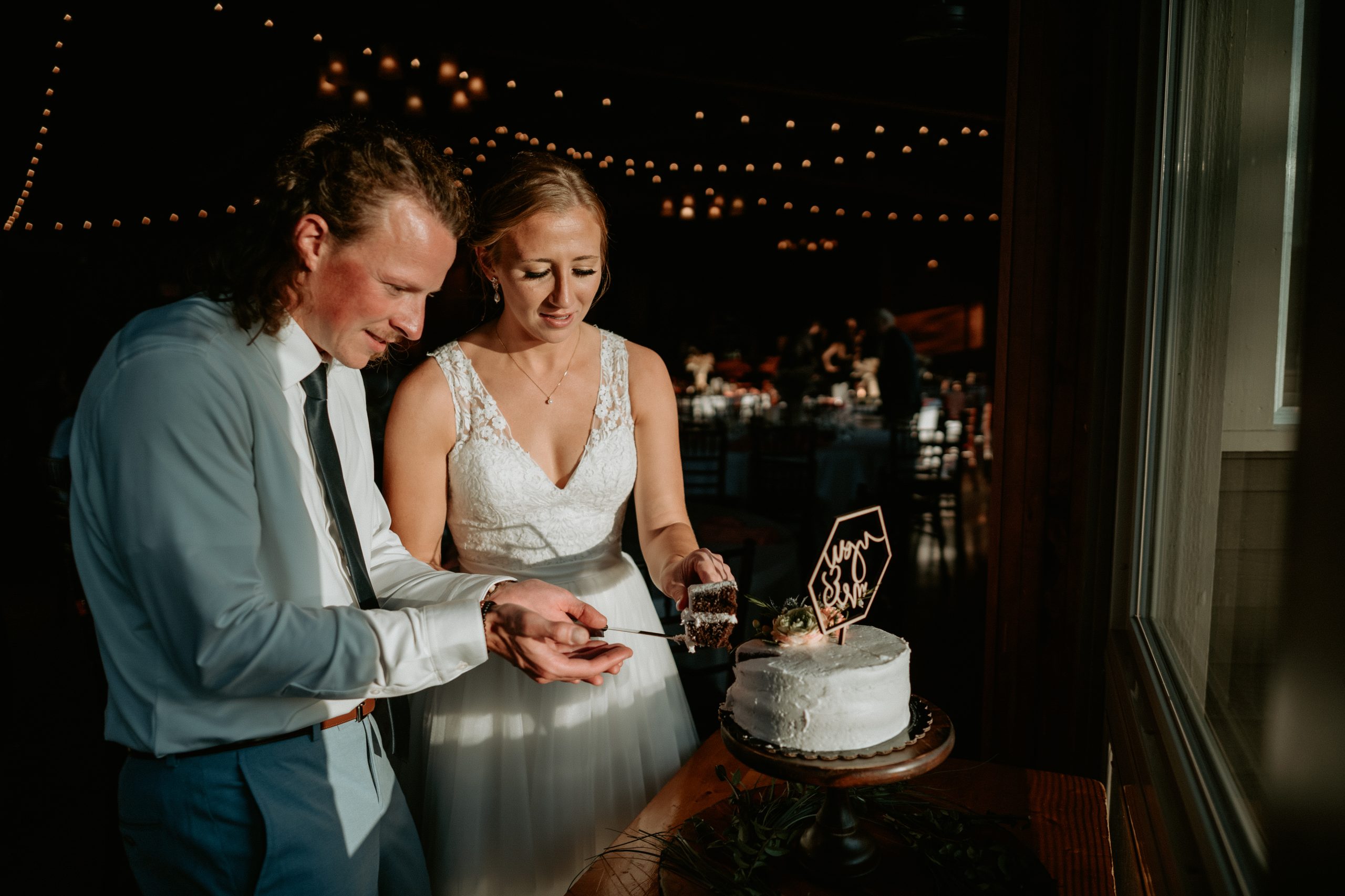 Wearing Your Wedding Attire Again
Remember that gorgeous wedding attire you wore during your elopement? Don't let it collect dust! Whether you decide to don your wedding outfit once more or opt for something more casual, your choice should reflect your style and make you feel comfortable. It's up to you whether you have your attire cleaned or not- I've had couples choose to wear their dress even though it was full of dirt and that was awesome!
Displaying Elopement Photos: Sharing the Adventure
Your elopement is a big part of your love story, and your reception is the perfect opportunity to share it with your guests. Consider creating a beautiful photo slideshow or setting up a display of your elopement photos. This allows your friends and family to feel like they were part of the adventure.
I offer my couples the option for quick turnaround of their photos, so if you want to play a slideshow of your photos you'll have them all in time. :)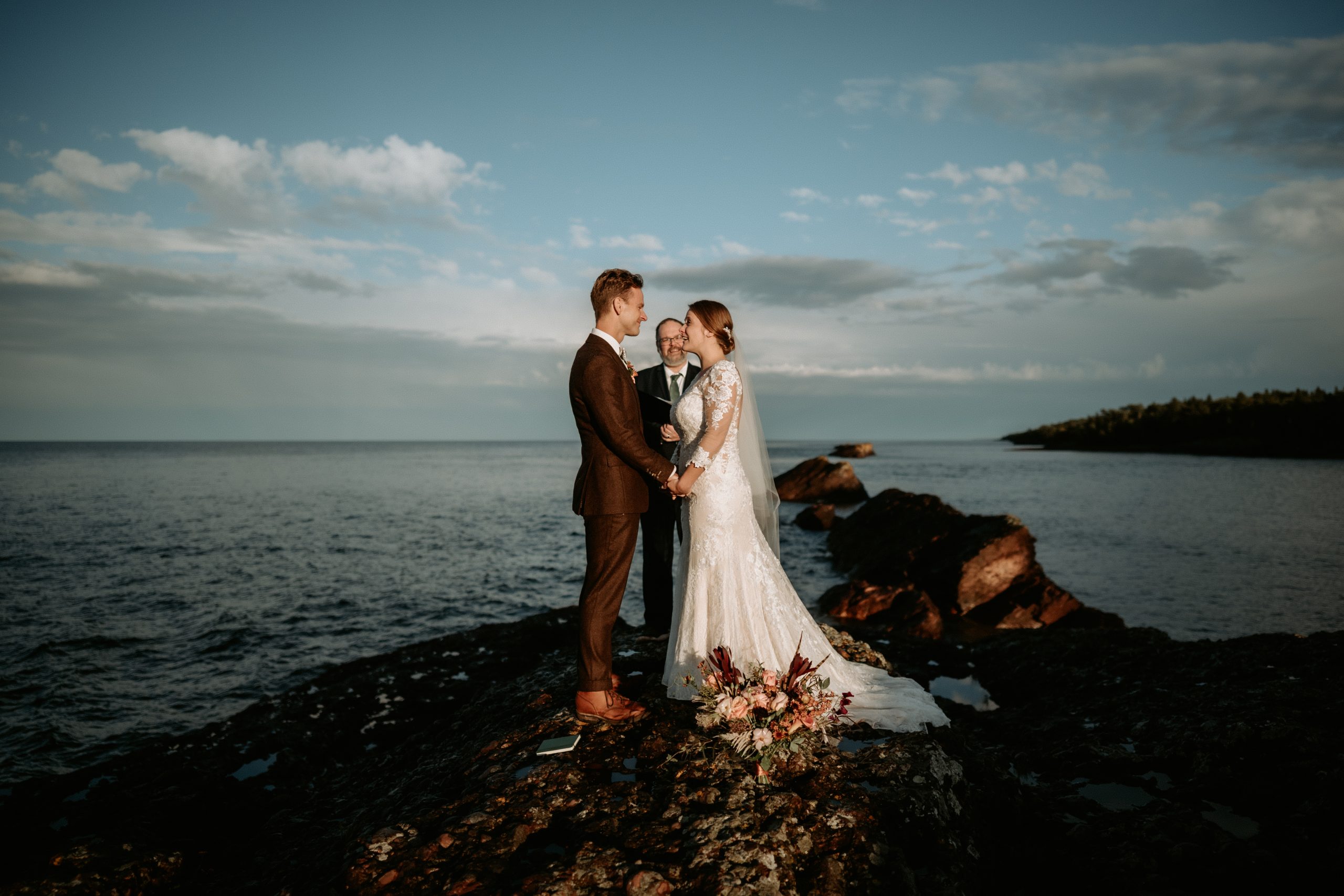 Choosing the Perfect Venue
The reception venue is the canvas on which your post-elopement celebration will be painted. It should complement your story and comfortably accommodate your guest list. Some venue options to consider include:
Brewpub: A brewpub is an excellent venue for a post-elopement reception because it provides a laid-back and social atmosphere, offering a variety of craft beers and delicious food, making it the perfect setting for a relaxed and celebratory gathering with your loved ones.
Backyard Bliss: Hosting your reception at home offers a personal touch, with a cozy and familiar atmosphere.
Local Event Space: Explore local event spaces that align with your vision and offer the amenities you need.
Entertainment That Sets the Mood
The right entertainment can set the tone for your reception. You might also want to include a "first dance" or other meaningful dances at your celebration. Consider these options:
Live Music:
If you're fans of live music, hiring a band or a solo musician can create an inviting and enjoyable atmosphere.
DJ:
A DJ can tailor the playlist to your preferences and ensure everyone's dancing the night away.
Curated Playlist:
Create a playlist of your favorite tunes to keep the party going. Include songs that are meaningful to your relationship.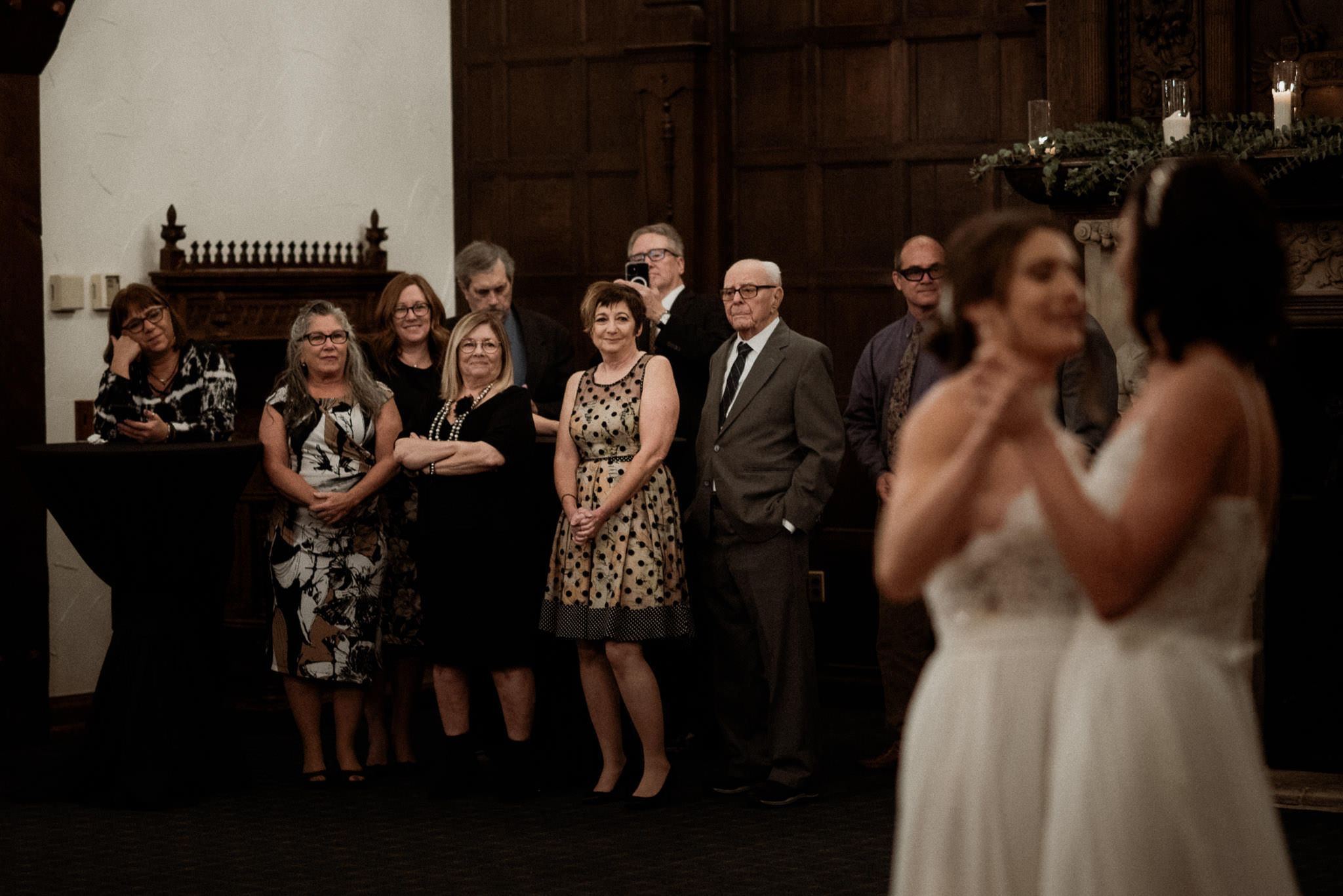 Decor That Speaks of Your Adventure
Don't forget to decorate your reception space in a way that tells the story of your elopement. You can incorporate elements from your chosen elopement location, such as your color palette or natural elements like moss, rocks, crystals, or wood.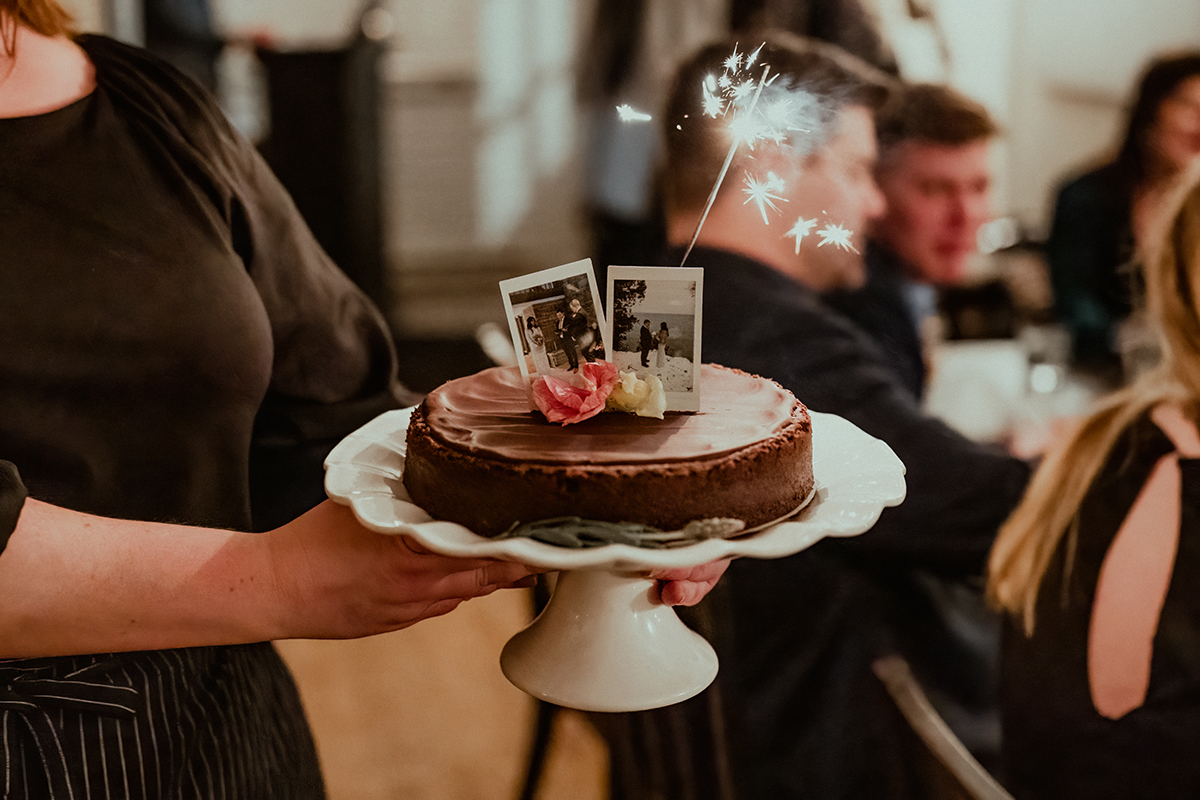 Party Favors: Sharing the Love
Party favors are a thoughtful way to express your gratitude to your guests, but definitely not a must-have. If you do decide to give them, these small tokens can be personalized to reflect your personalities or your elopement location, ensuring your guests leave with a piece of your love story.
Additional Resources
For more inspiration and assistance in planning your post-elopement reception, check out these helpful sources:
Junebug Weddings: Offers planning tools, vendor listings, and inspiration for weddings of all sizes.
Canva.com: Create your own designs from thousands of templates that you can customize, download and print.
Resources from me: A collection of articles and resources to help you while planning!
Hiring a Photographer for Your After-Elopement Reception: Pros and Cons
The question of whether to hire a photographer for your post-elopement reception is an important one, and it comes with a few key considerations. One of the first decisions you'll need to make is whether to have the same photographer who captured your elopement moments or opt for a different one. I love when I get the chance to be a part of both the elopement and the reception so I can document the WHOLE wedding story for you, but sometimes that just doesn't work out (and that's ok).
Pros of Using the Same Elopement Photographer:
Consistency: If you were thrilled with your elopement photos and the photographer's style, sticking with the same professional ensures that your reception photos will seamlessly match the aesthetic and quality you loved.
Familiarity: Your elopement photographer already knows your story and your dynamic as a couple. They've captured the essence of your love, which can make it easier for them to continue telling your story at the reception.
Cost Savings: Many photographers offer packages that include both elopement and reception coverage. This can be a cost-effective option, and you may get a discount for booking both events with the same photographer.
Cons of Using the Same Elopement Photographer:
Availability: Your elopement photographer might not be available on the date of your reception. Be sure to check their availability early in your planning process.
Different Atmosphere: Elopements and receptions often have different vibes. While your elopement may have been a more intimate and romantic affair, the reception can be more lively and festive. It's essential to ensure that your photographer can adapt to both atmospheres.
Travel Costs: Using the same photographer may result in travel costs, if they're not local to your home area
If you decide to go with a different photographer for your reception, it opens up the possibility for fresh ideas and a new perspective. It can also be an opportunity to work with a local photographer who is familiar with the reception venue and can capture its unique charm.
In the end, the choice comes down to your personal preferences and priorities. Whether you stick with the same photographer or opt for a new one, the most important thing is to ensure that your photographer understands your vision for both your elopement and your post-elopement reception, resulting in a collection of images that tell the beautiful story of your love.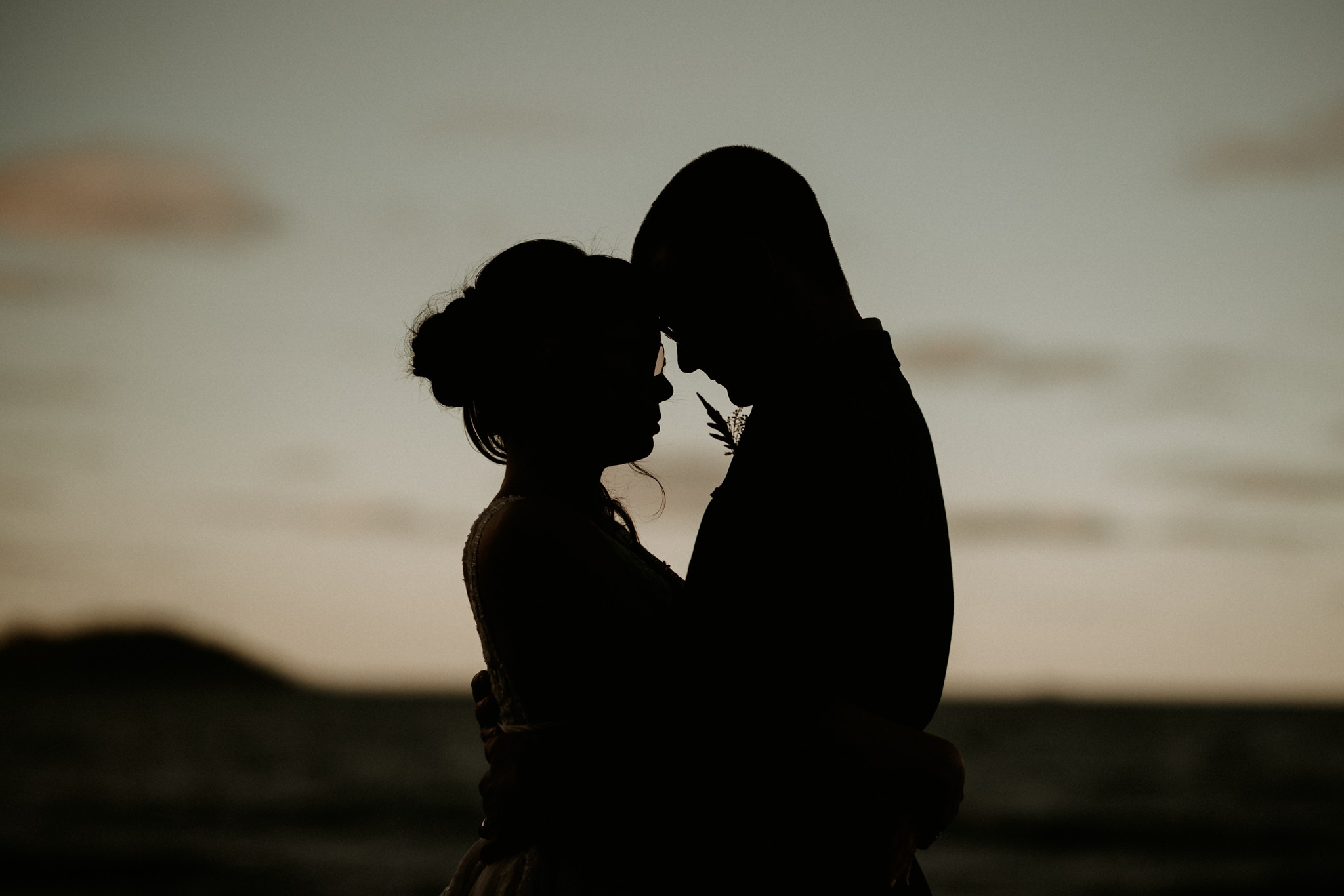 Wrapping It Up
Your post-elopement reception is the joyful encore of your adventure. Whether you're planning a grand celebration or an intimate brunch, the key is to make it uniquely yours.
Visit lumephotography.com to explore my portfolio and reach out to me via the contact page at lumephotography.com/contact. Cheers to love, adventure, and unforgettable moments!