Lake Superior Elopement In Eagle Harbor
Sometimes I'll meet a couple that I instantly feel like I've known forever. When I met these two amazing souls, I just knew we were kindred. Their love of nature, all things cosmic and spiritual, and animals is right in alignment with my favorite things. It feels like the universe had a plan for us to meet.
Eagle Harbor
They knew exactly what they wanted for their intimate elopement in Eagle Harbor, Michigan- a ceremony at sunset standing in Lake Superior, and incorporating their spiritual beliefs for a highly personalized experience. They reserved this amazing little cabin in Eagle Harbor, just steps away from the water where they planned their sunset wedding ceremony. Eagle Harbor is a sleepy little town on the north side of the Keweenaw Peninsula, far away from mundane life, and home to thick forests, wildlife like Bald Eagles and wolves, and miles of rugged Lake Superior shoreline.
The first look
After everyone was dressed and ready, we went to do a first look at this magical spot I call "the fairy glen", and after the first look, they read letters to each other. It was such a heartfelt moment- one I'm sure all of us will never forget. Afterward, we headed to one of my favorite spots- Cliff Mine- for photos. Cliff mine was the first successful copper mine on the Keweenaw Peninsula and is now long-abandoned. You can find ruins there, an old cemetery hidden in the forest, and mountains of discarded mine rocks.
My favorite parts of this couple's elopement were the little personal details they incorporated into their day- like custom "House Stark" drinking horns, which represent their new last names. Her gorgeous burgundy cape that she MADE BY HAND. And their spiritual ceremony that included calling the four directions, a handfasting, and personal vows. And I LOVED doing photos after the ceremony at twilight- I'd love to do this at every wedding, lol!
Here's a little peek into the story of that day. Enjoy!
xo Andrea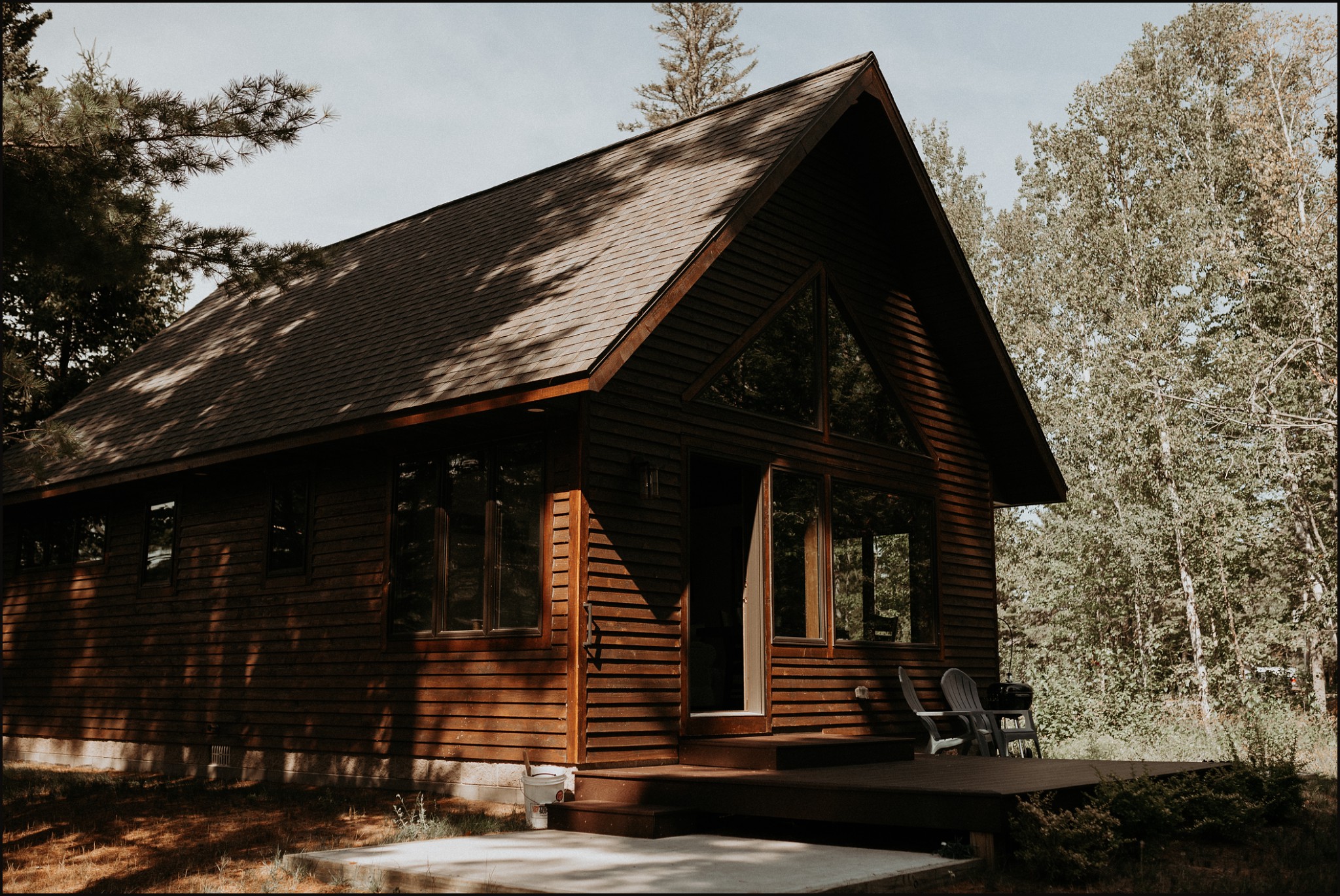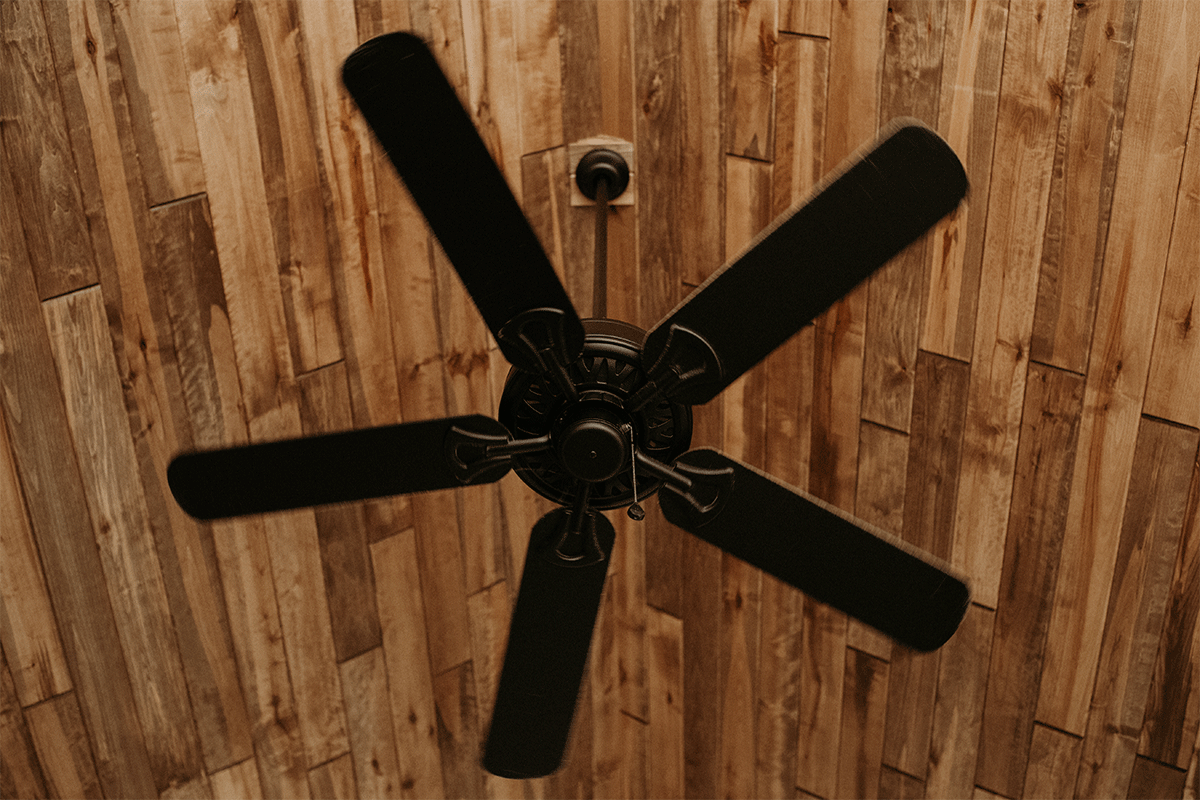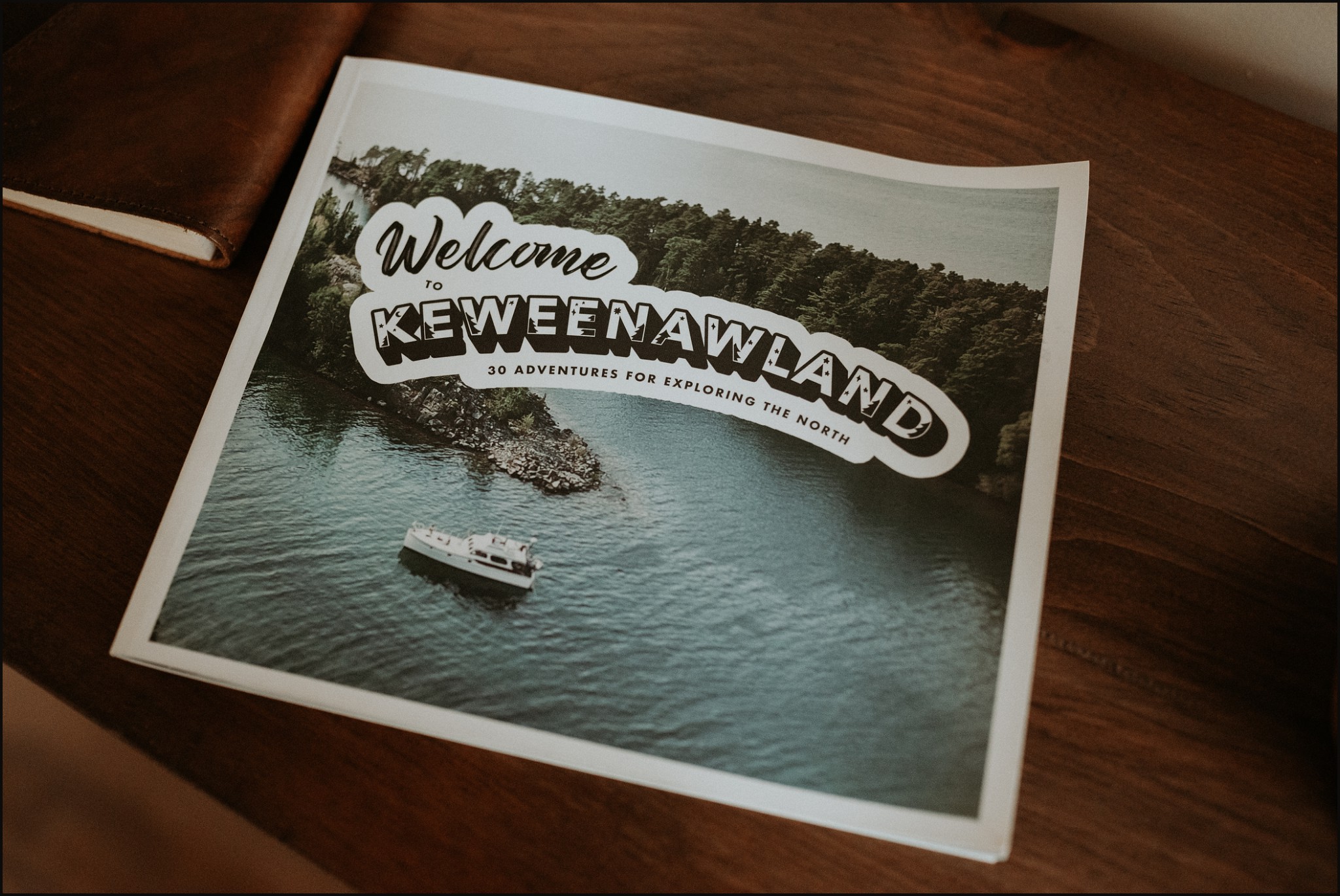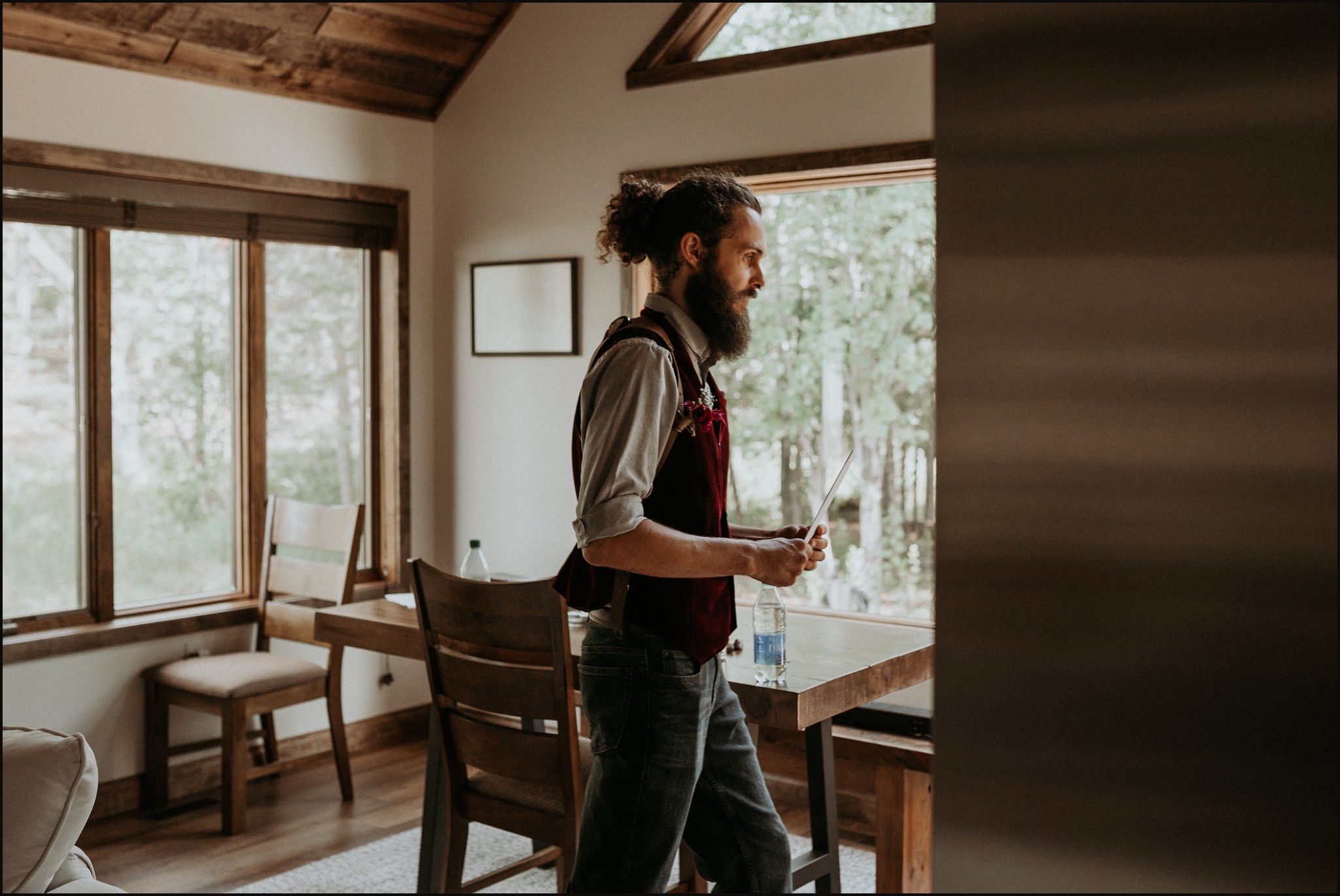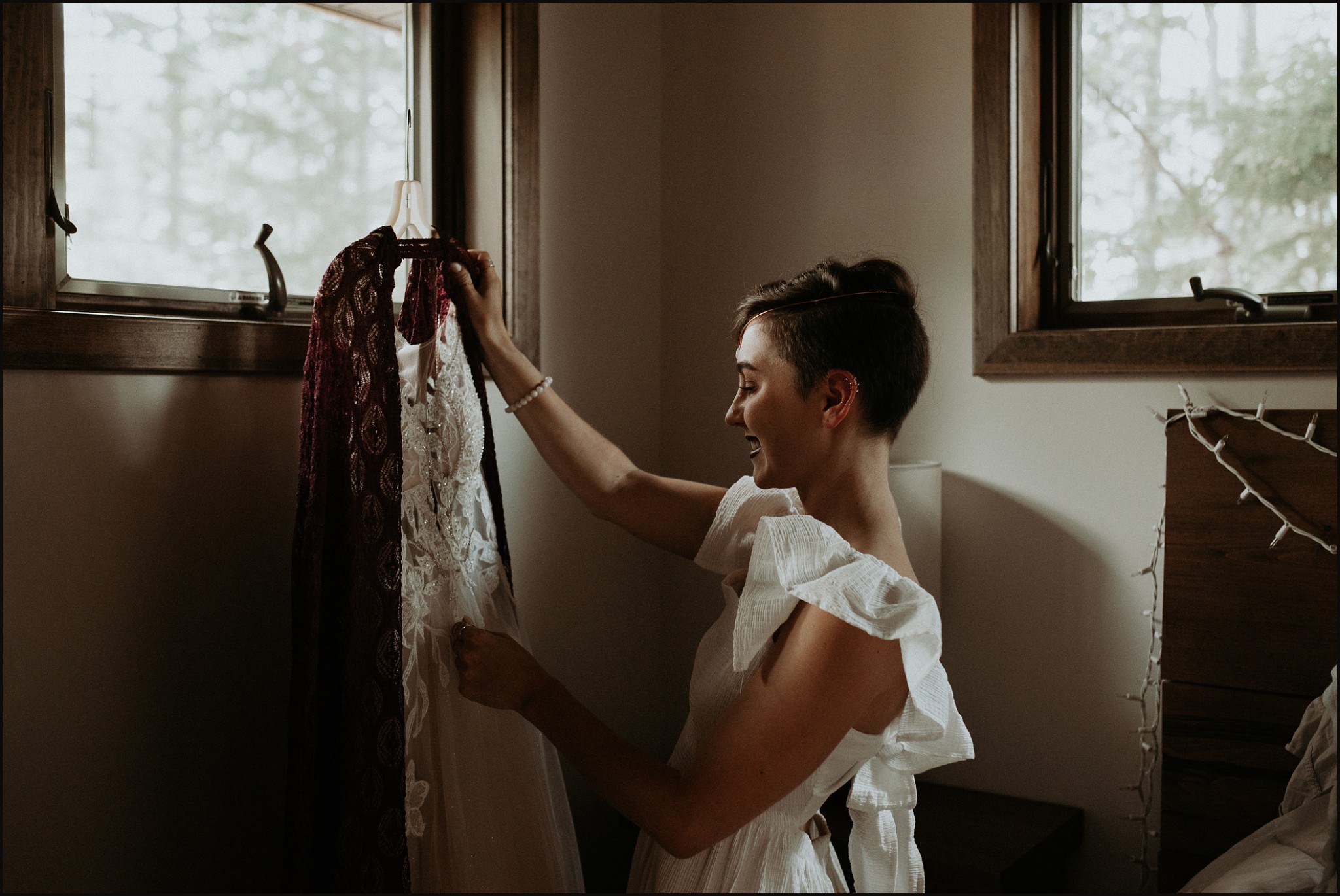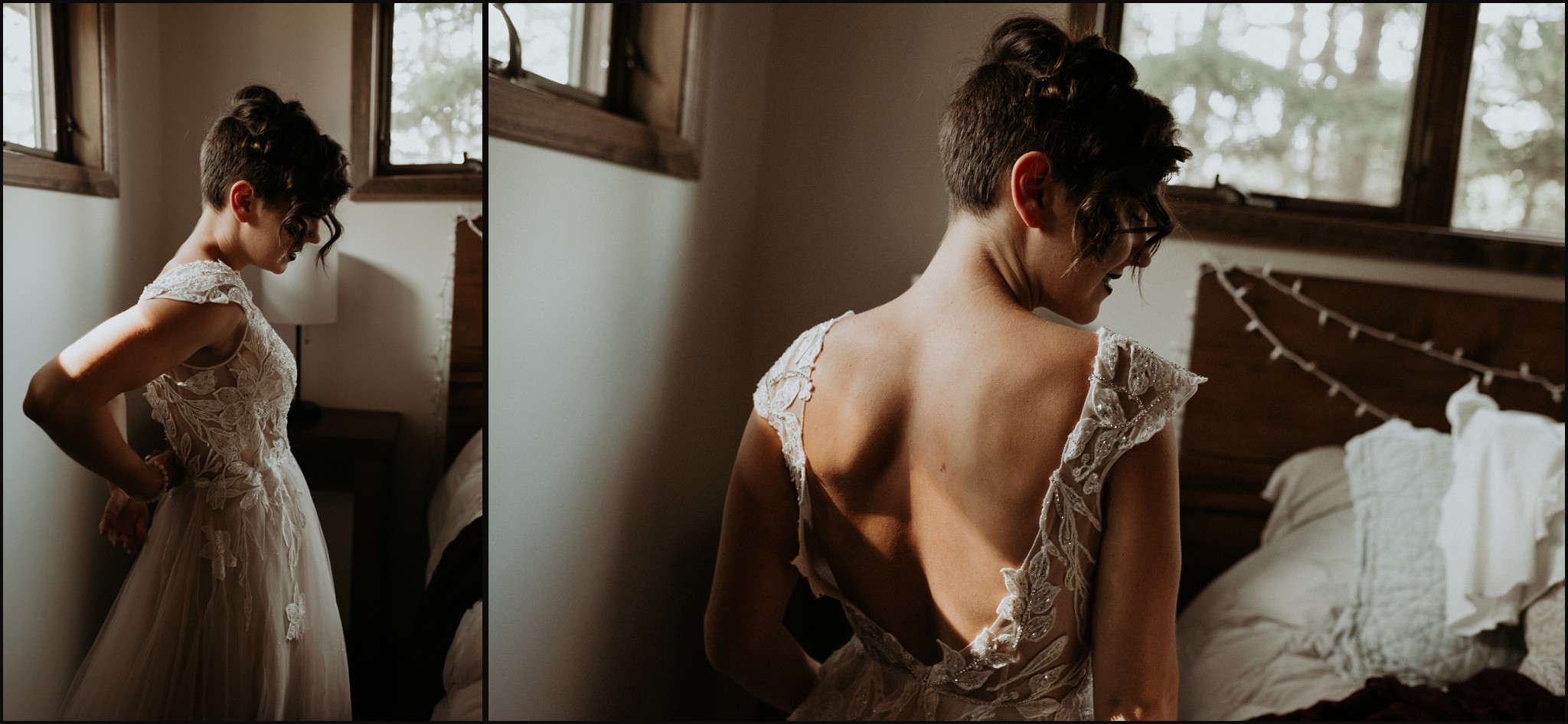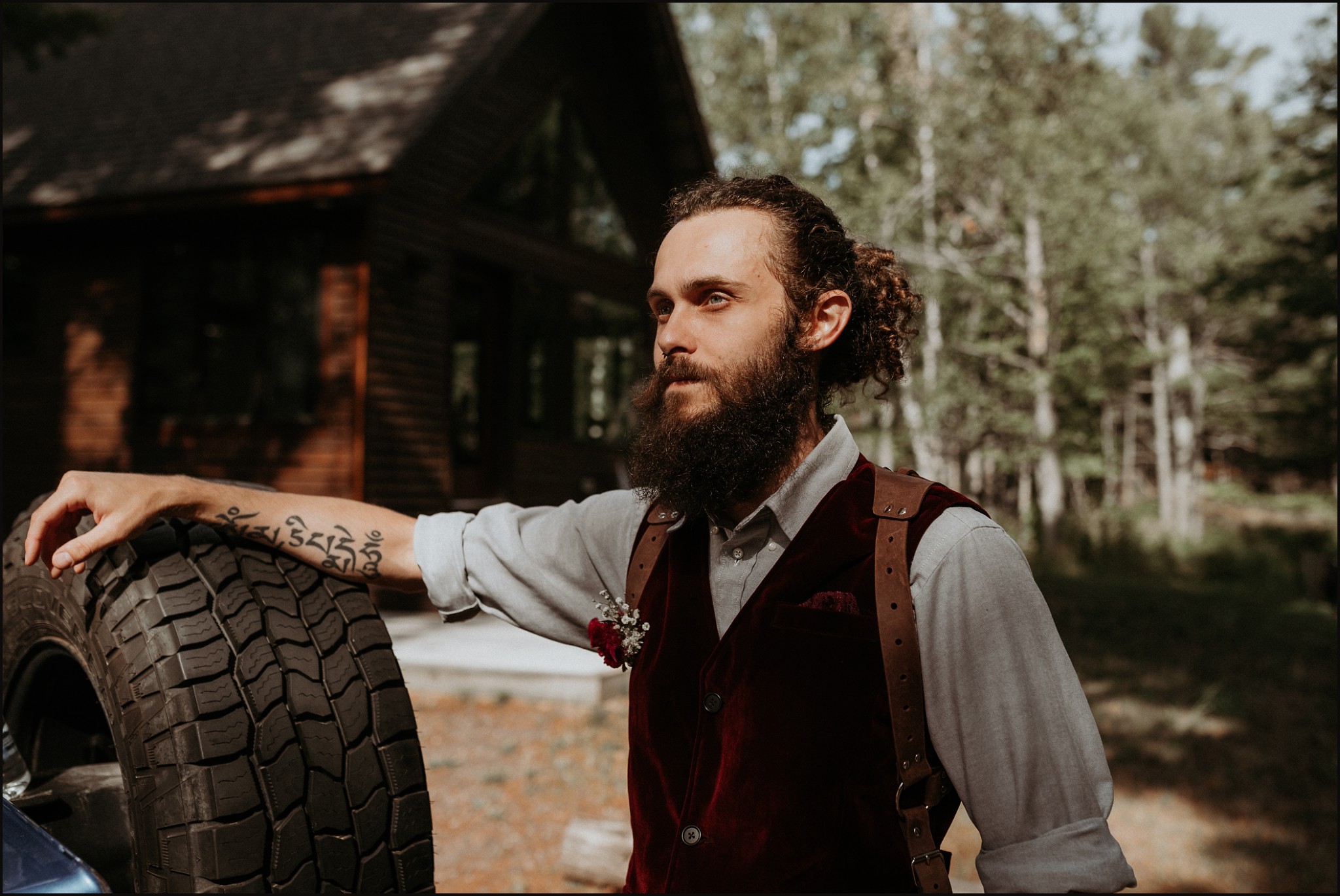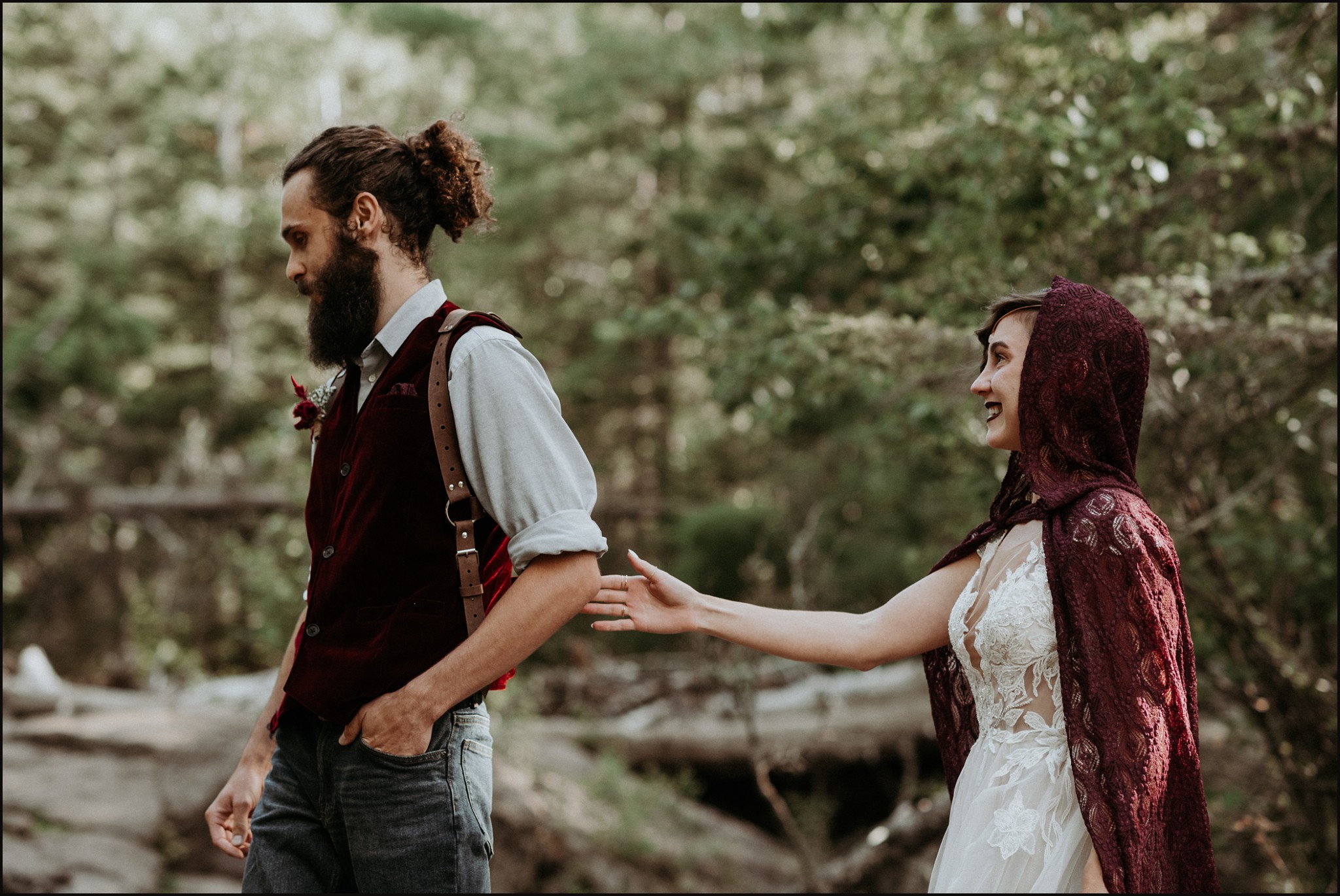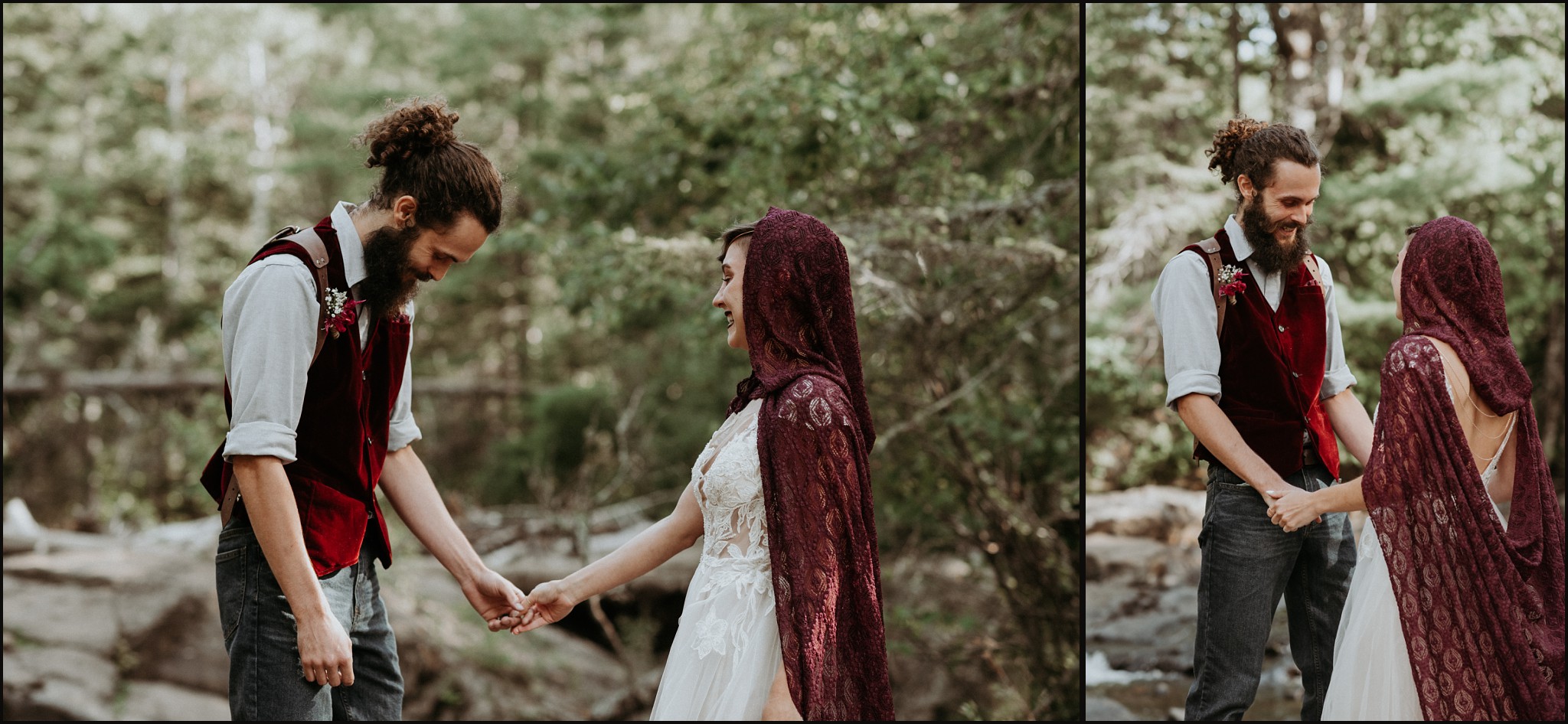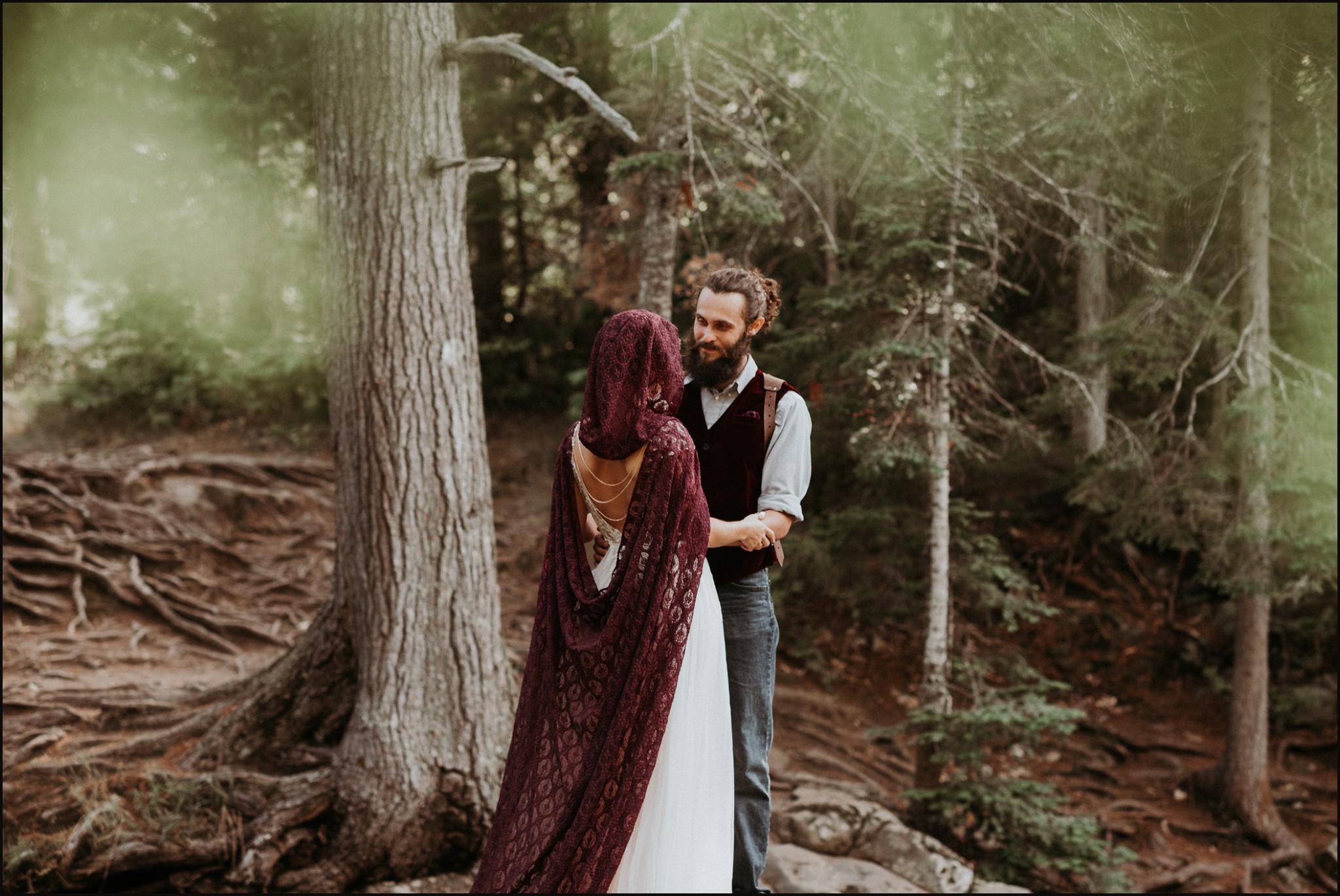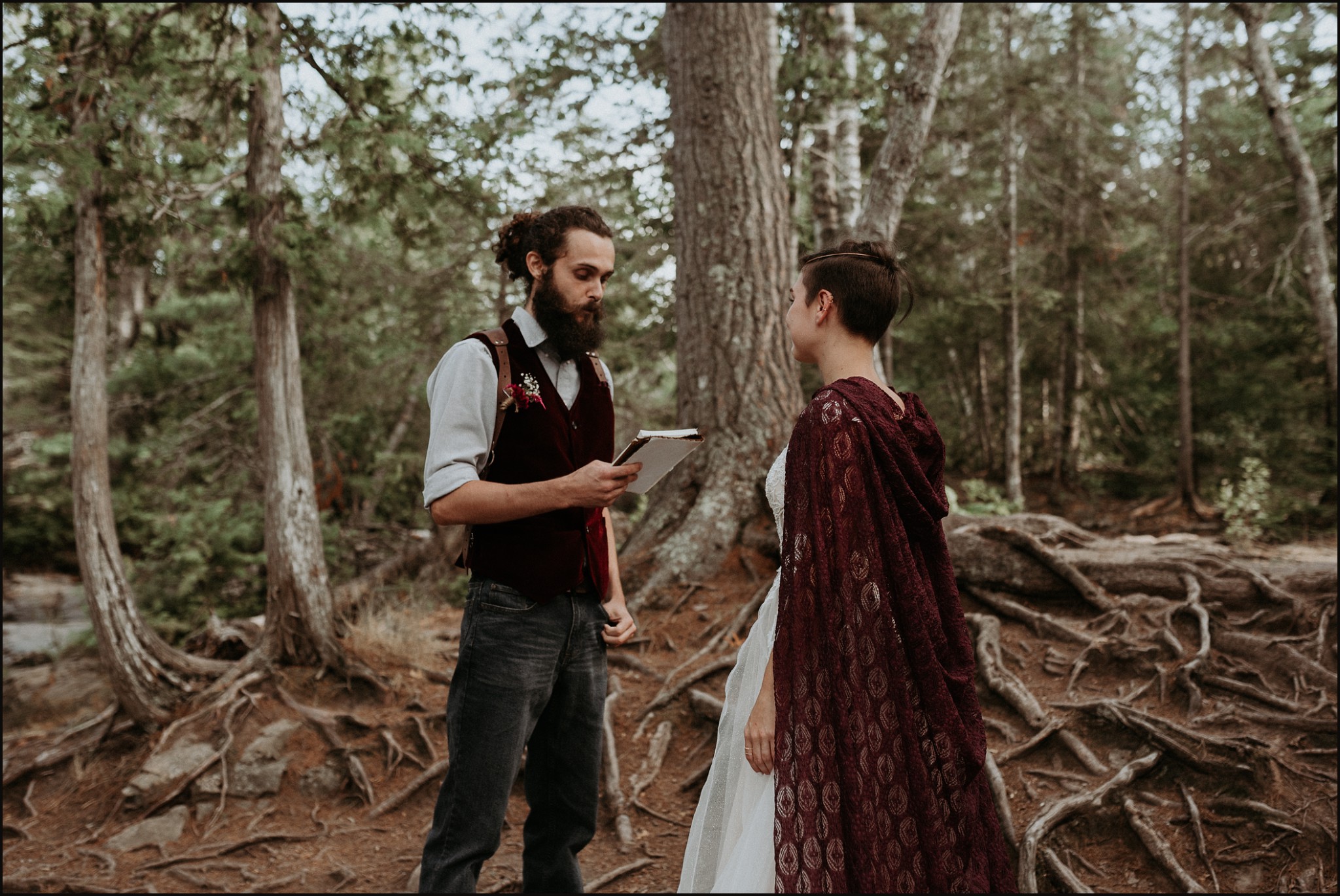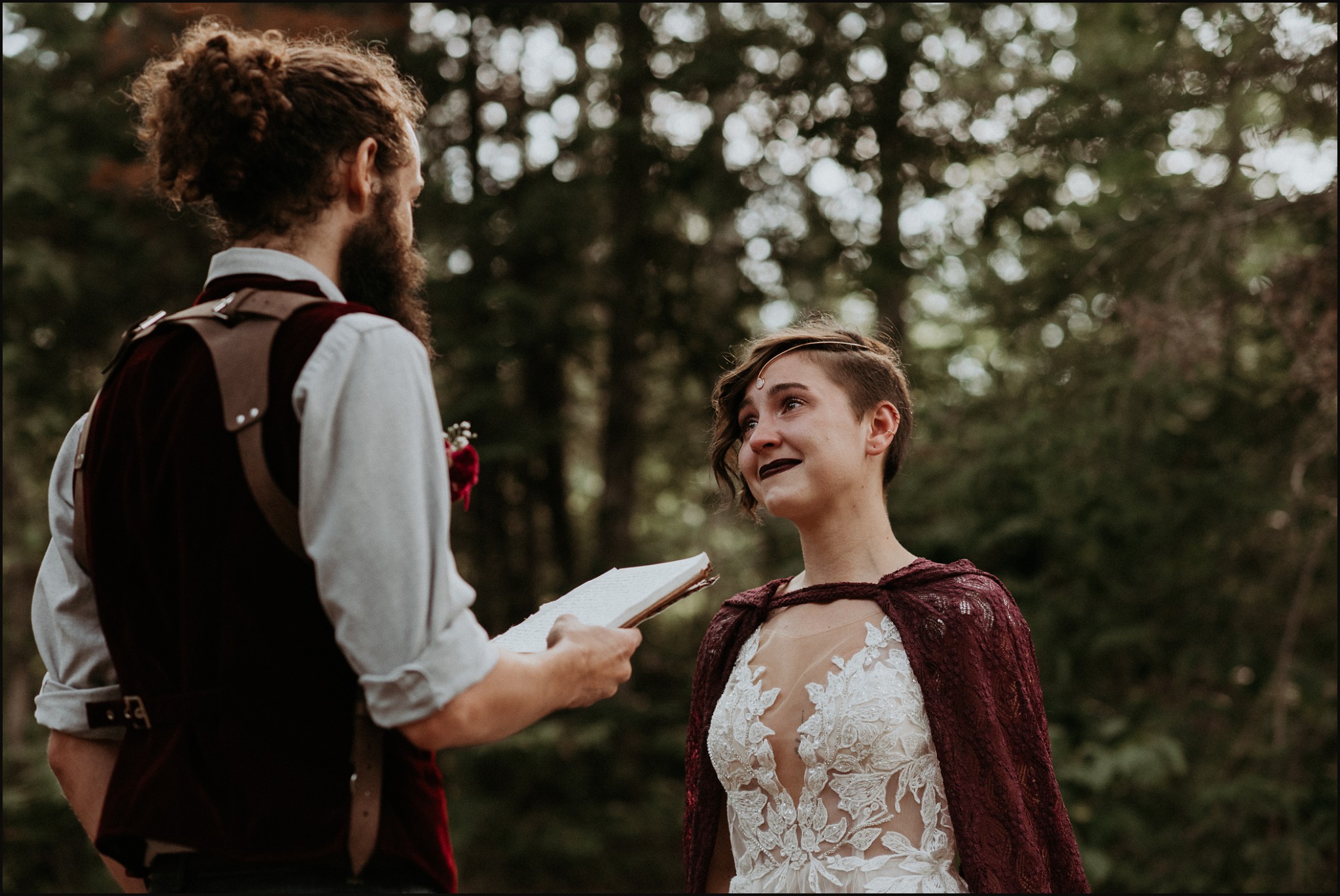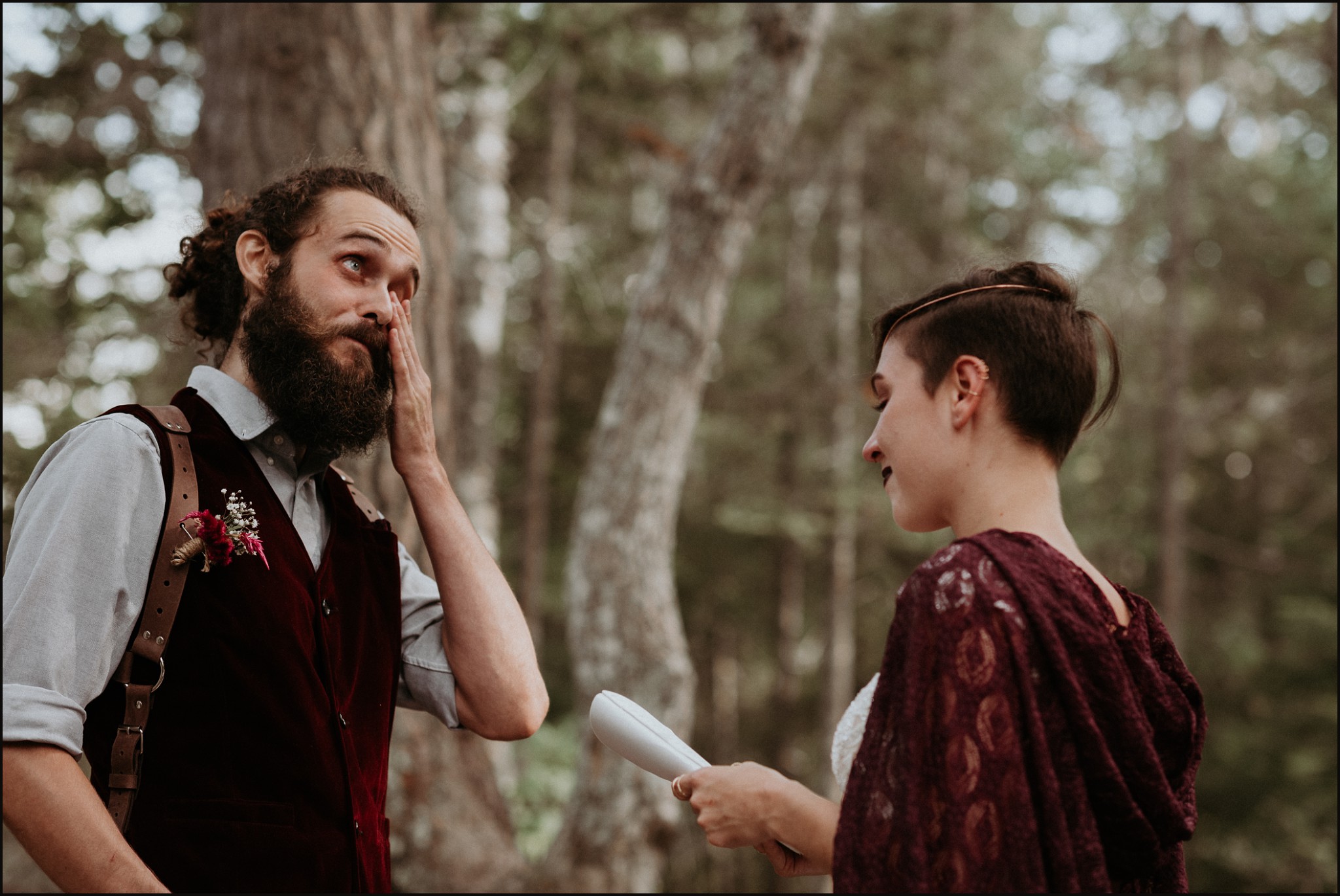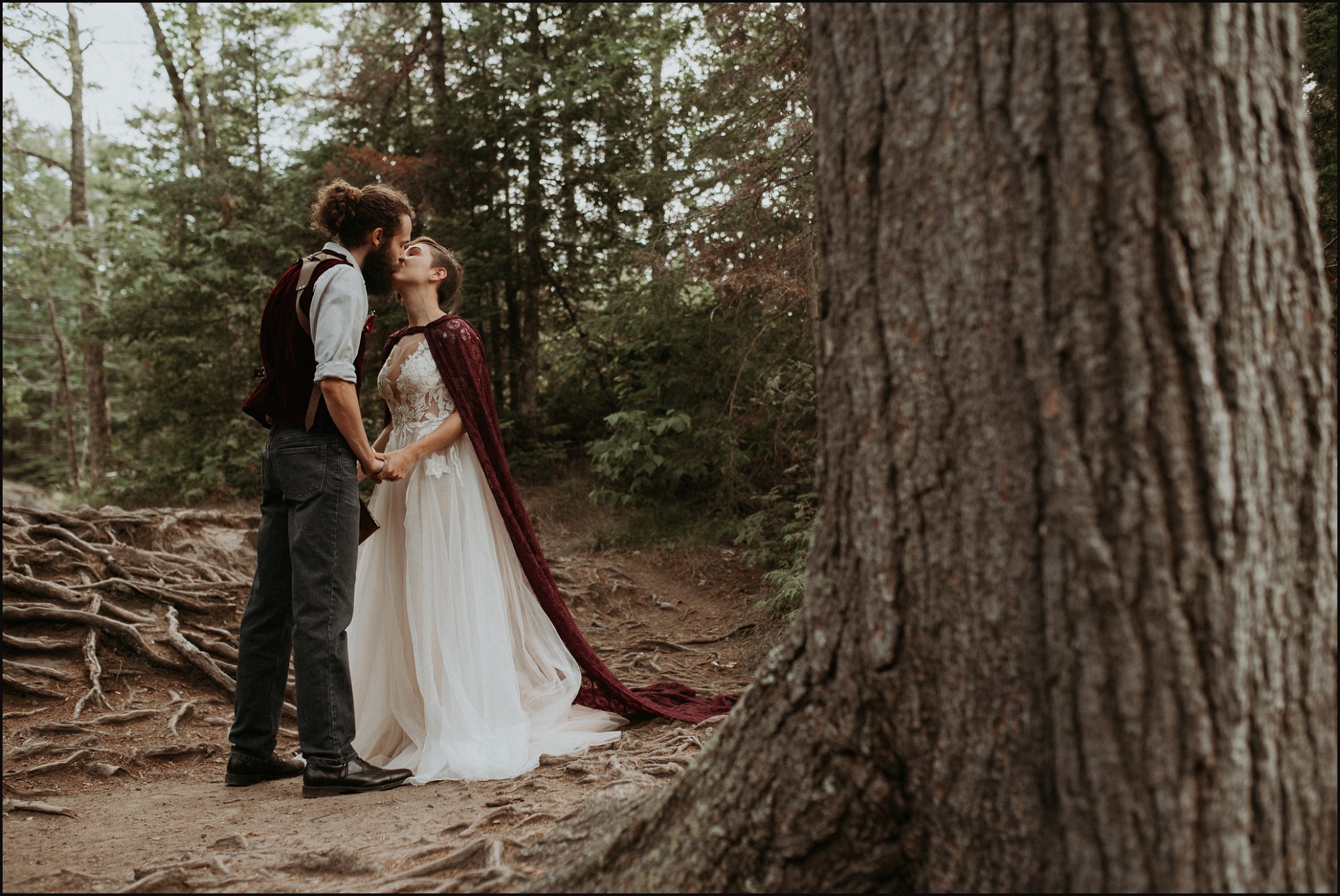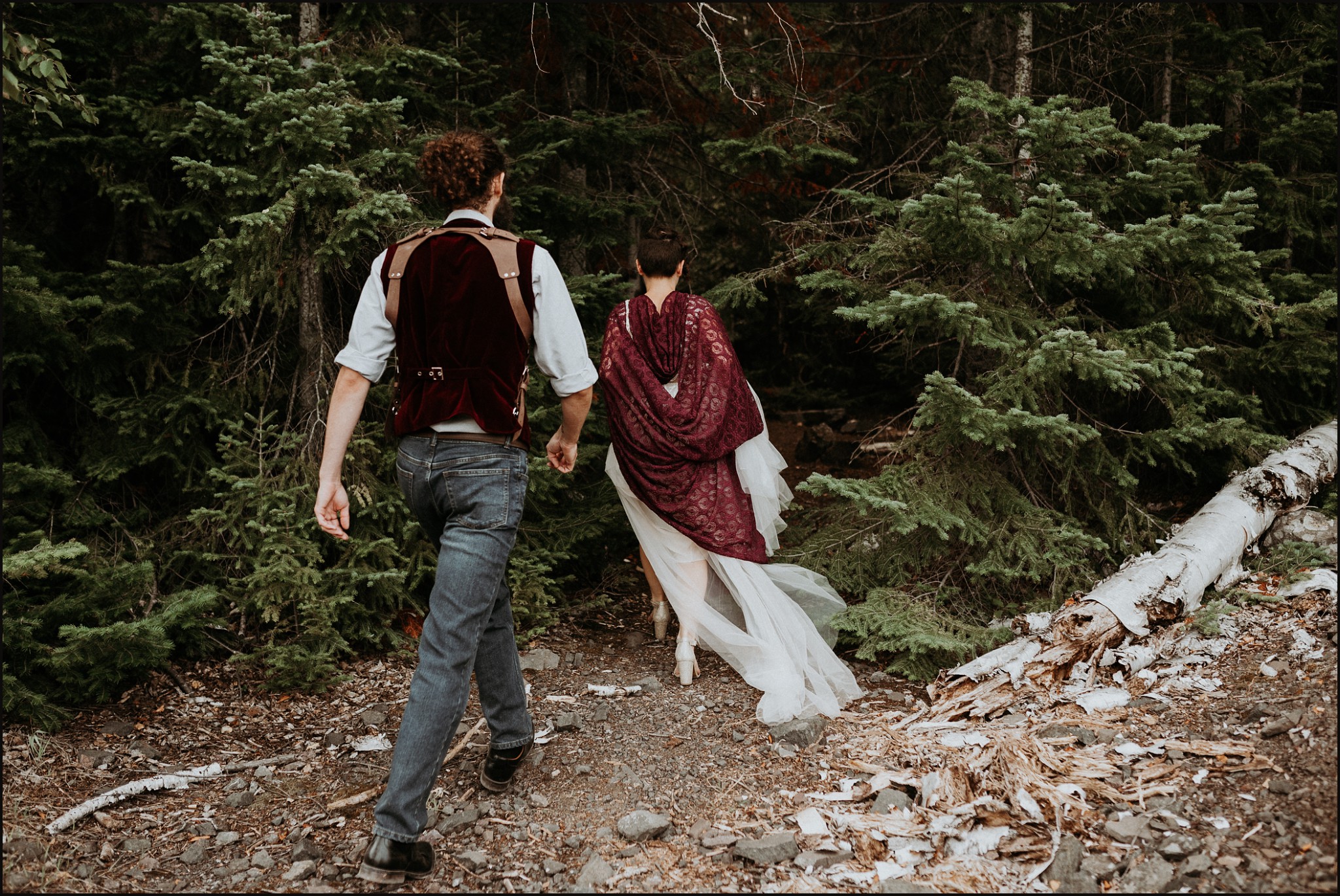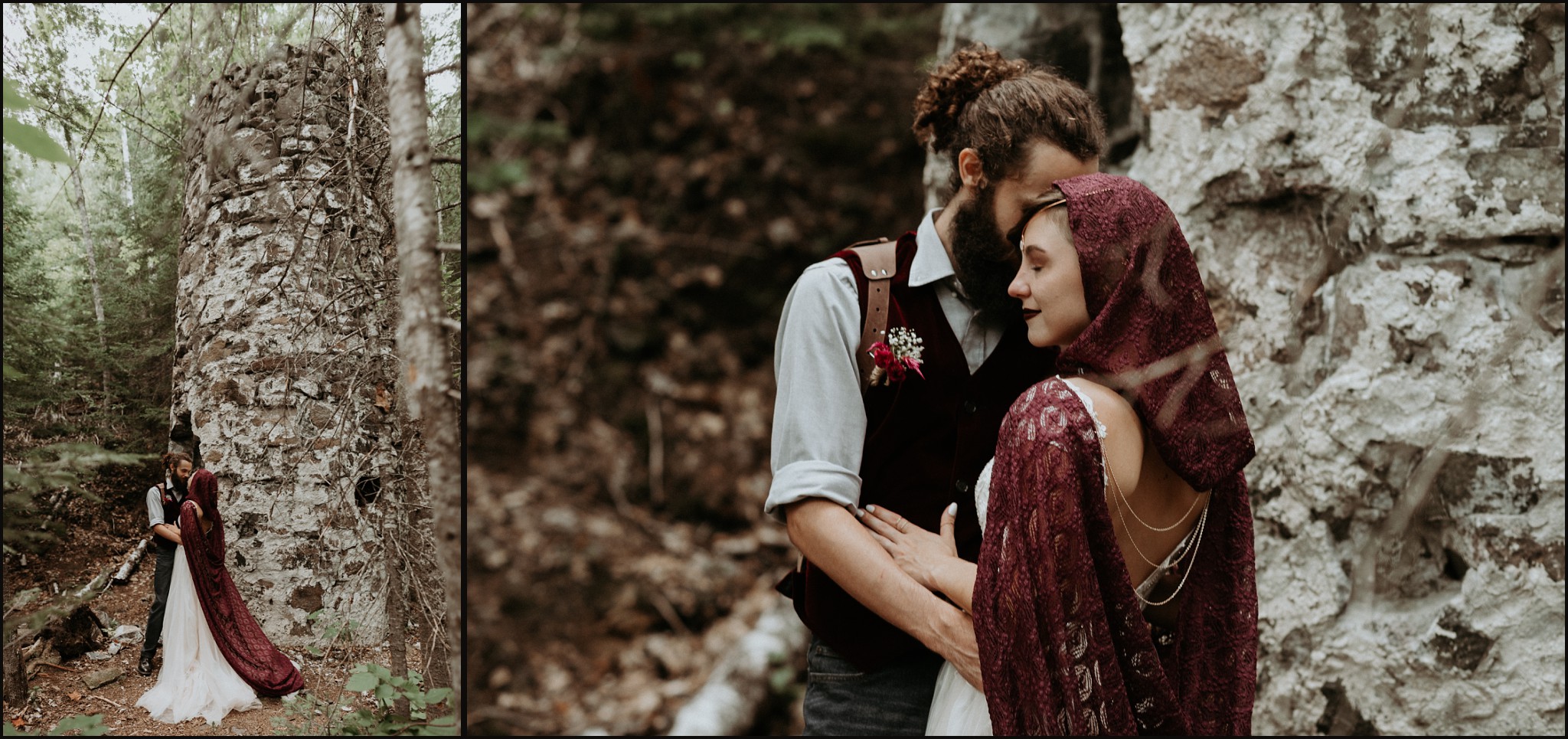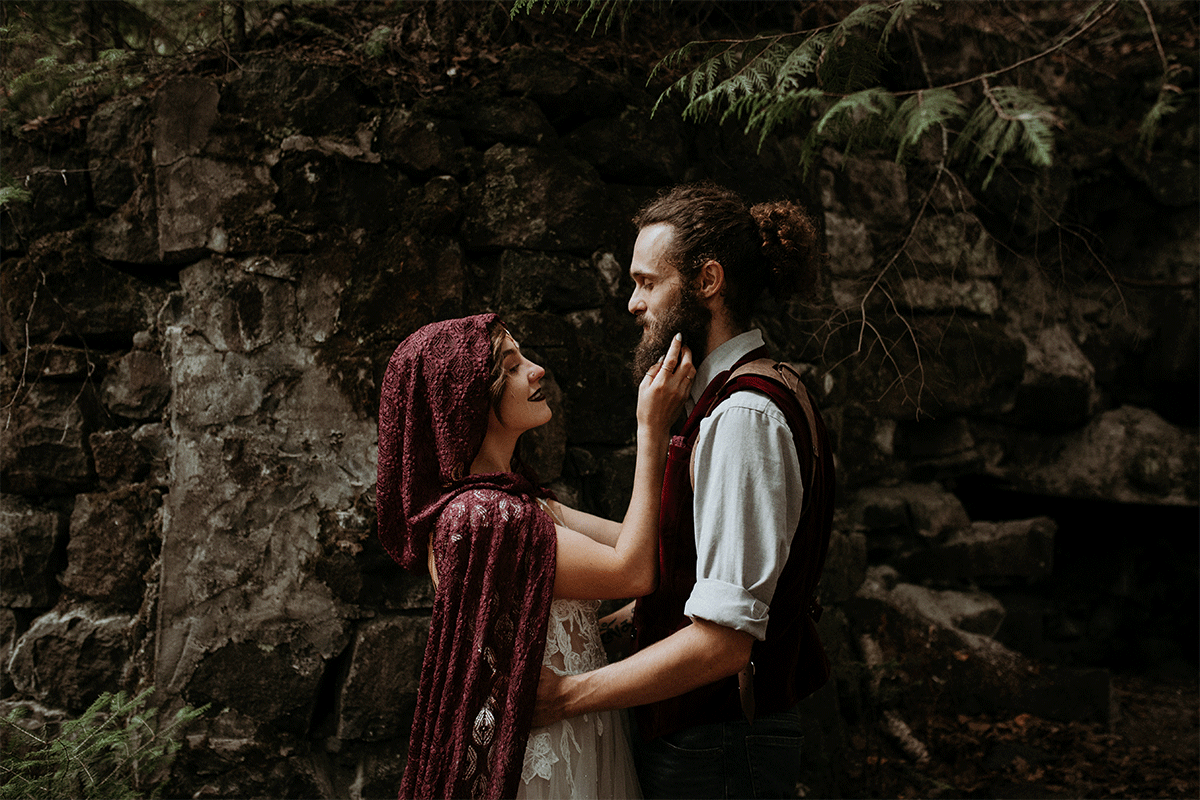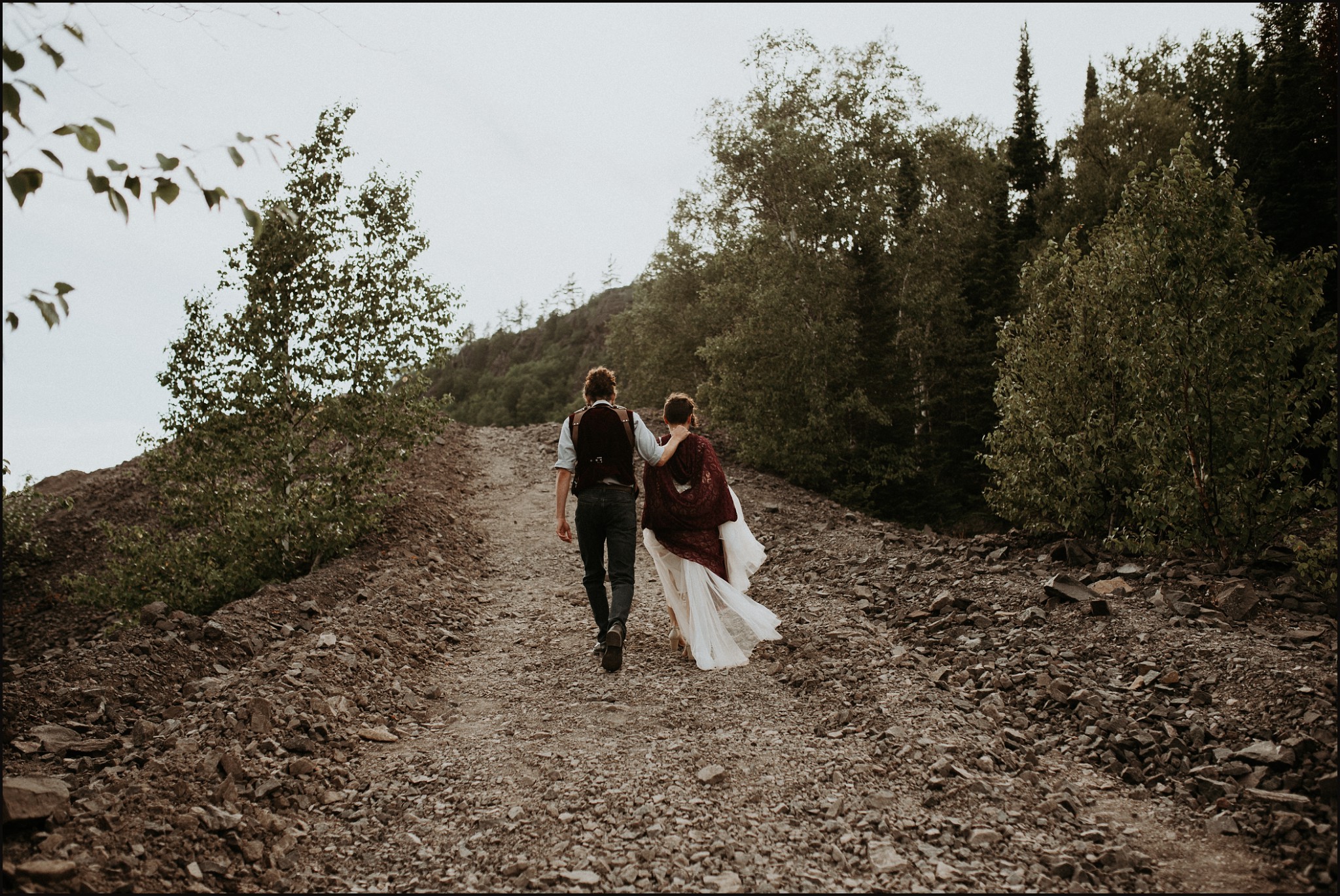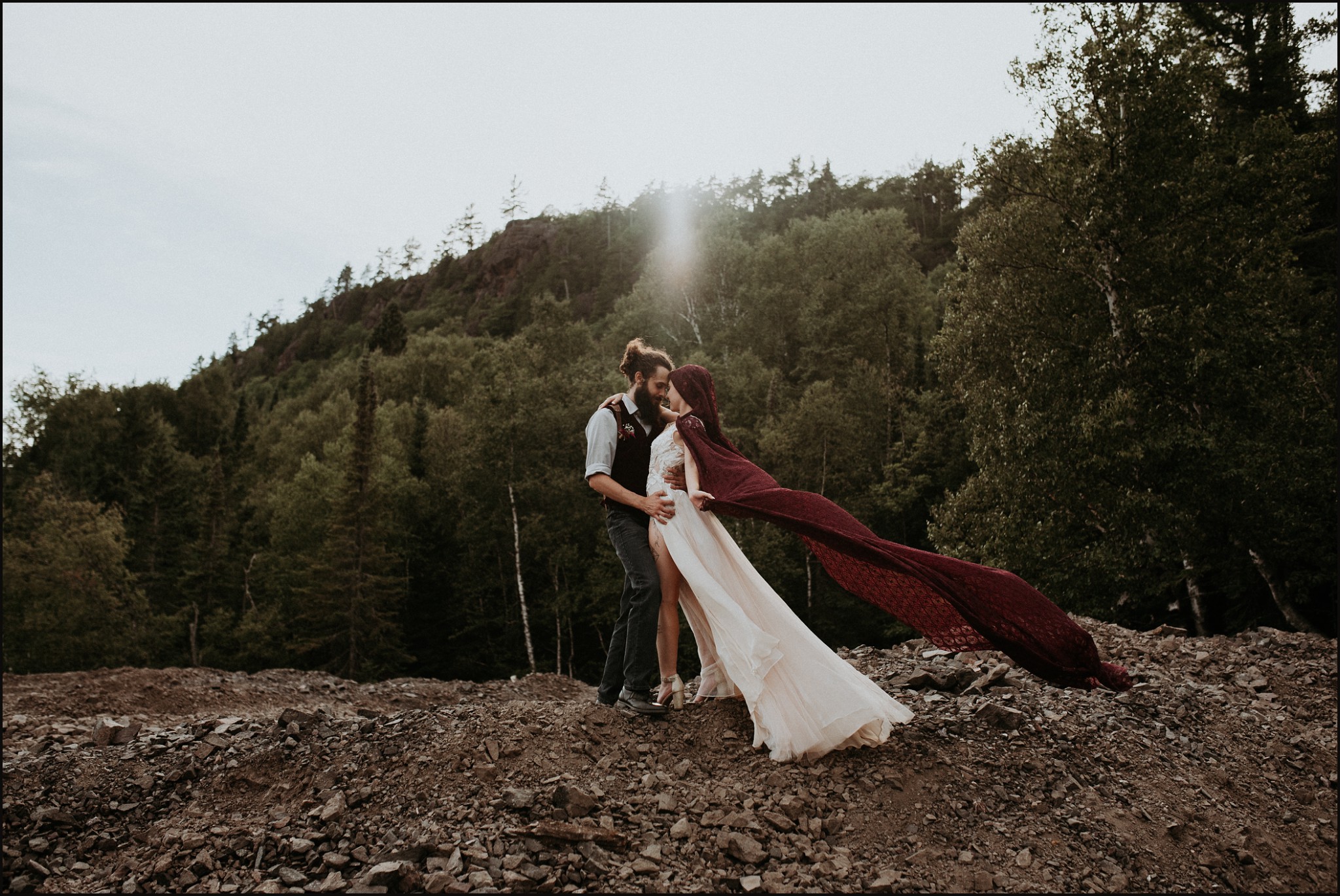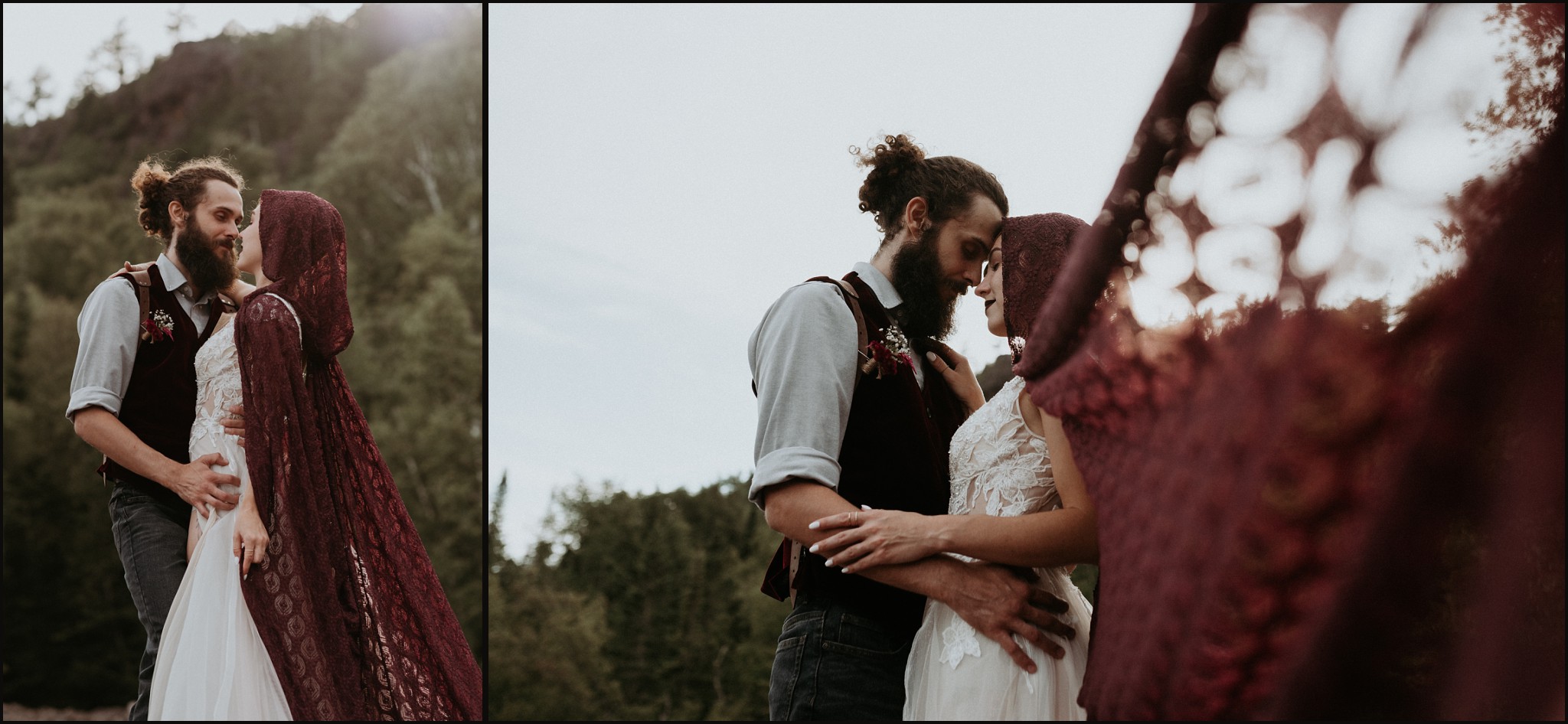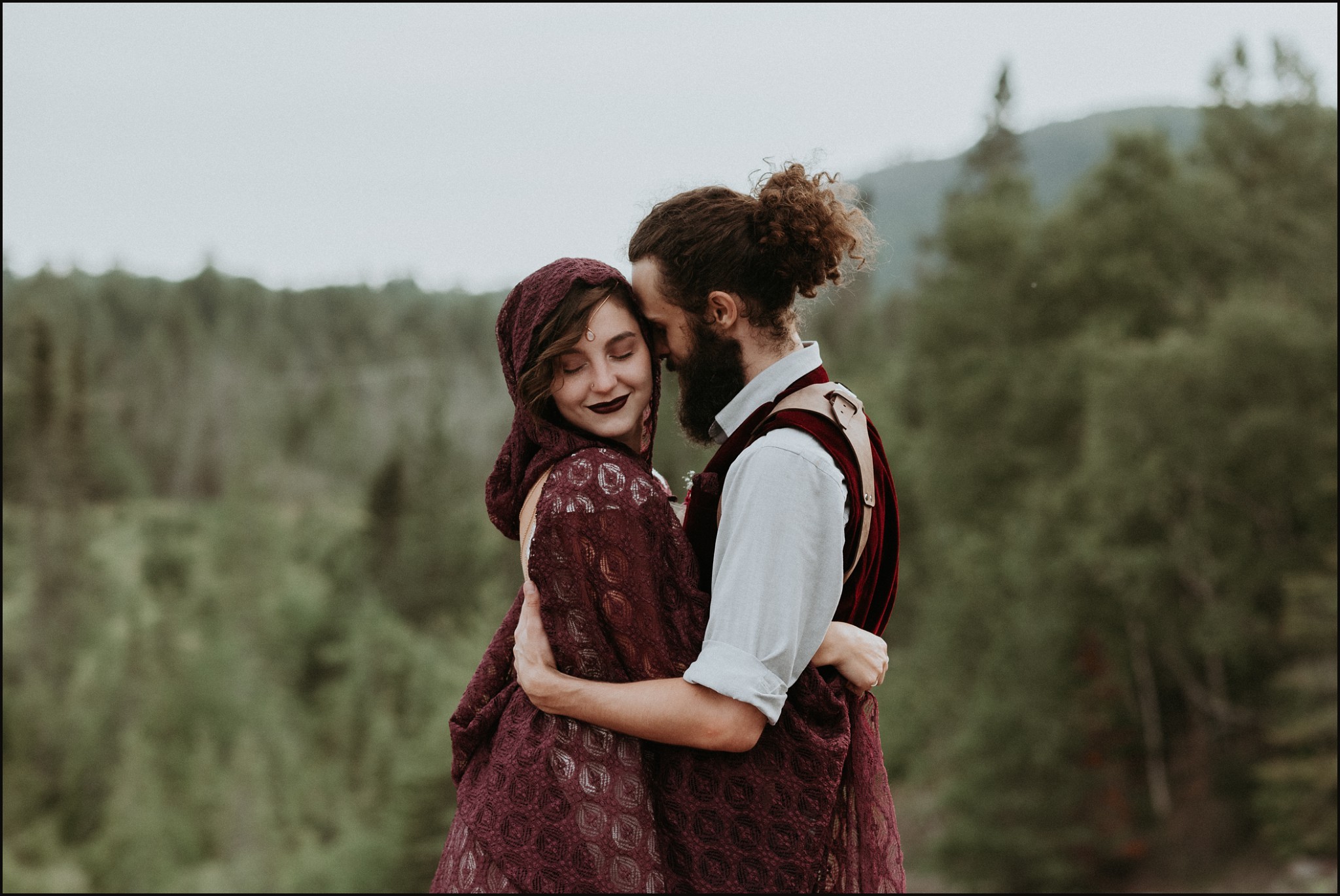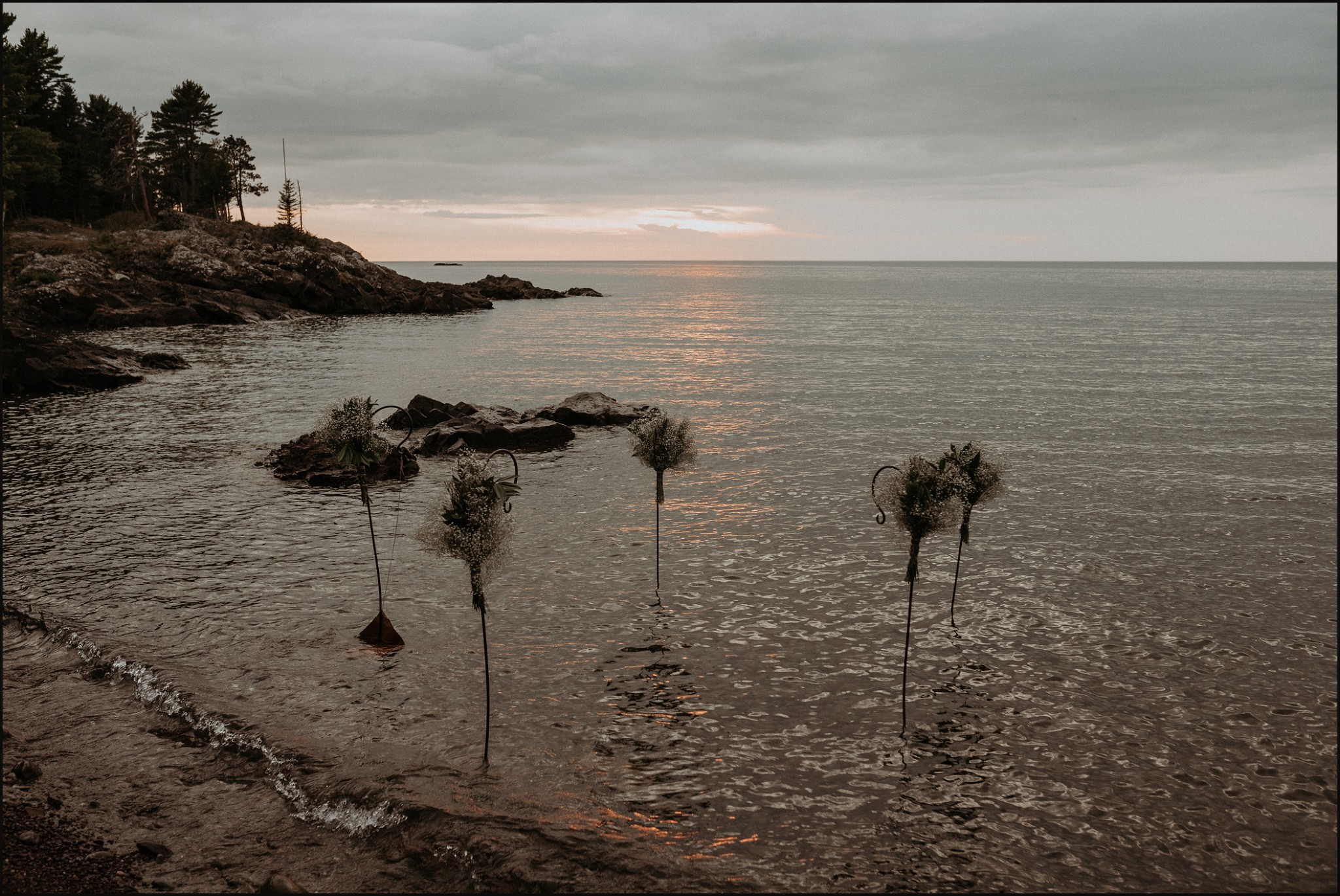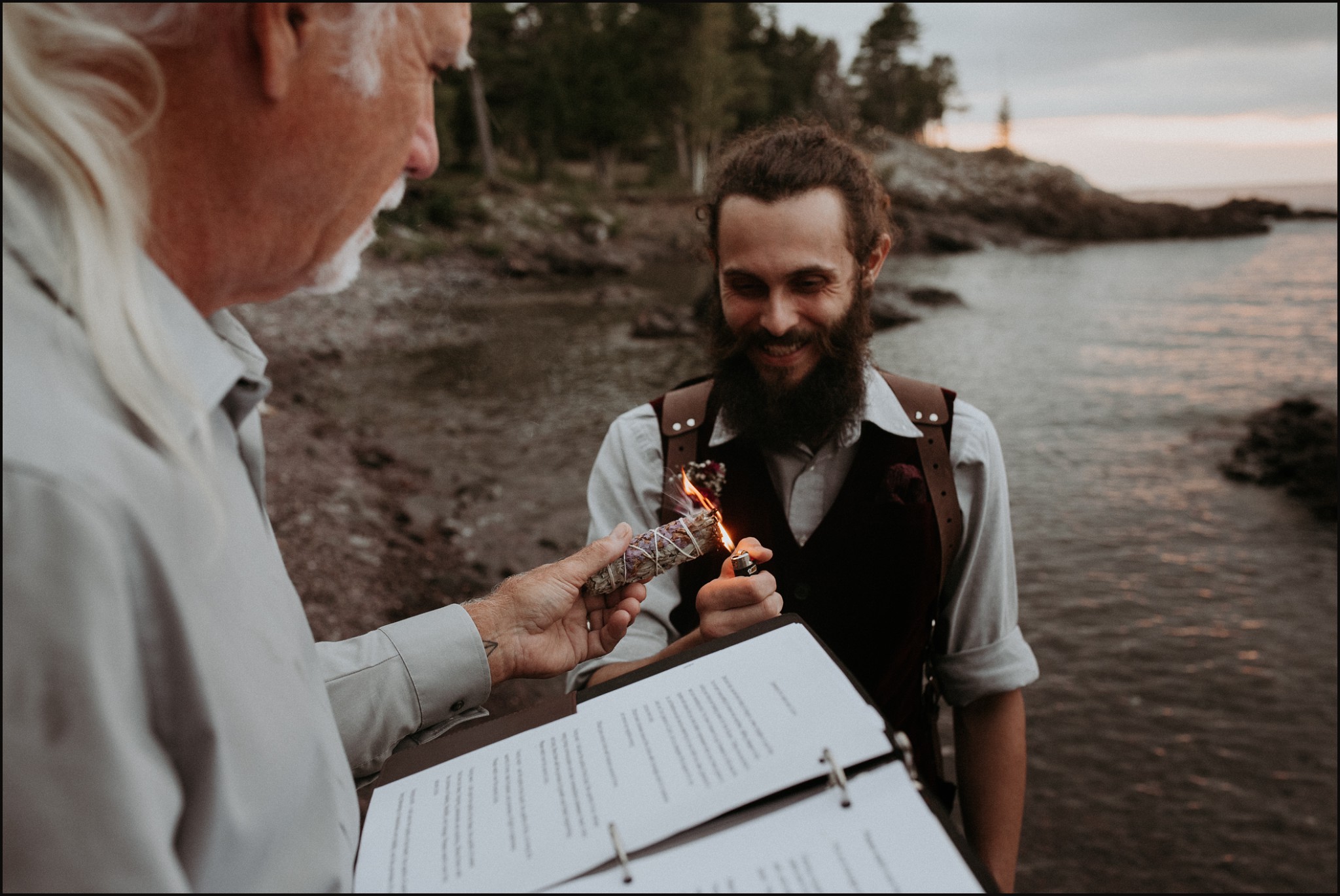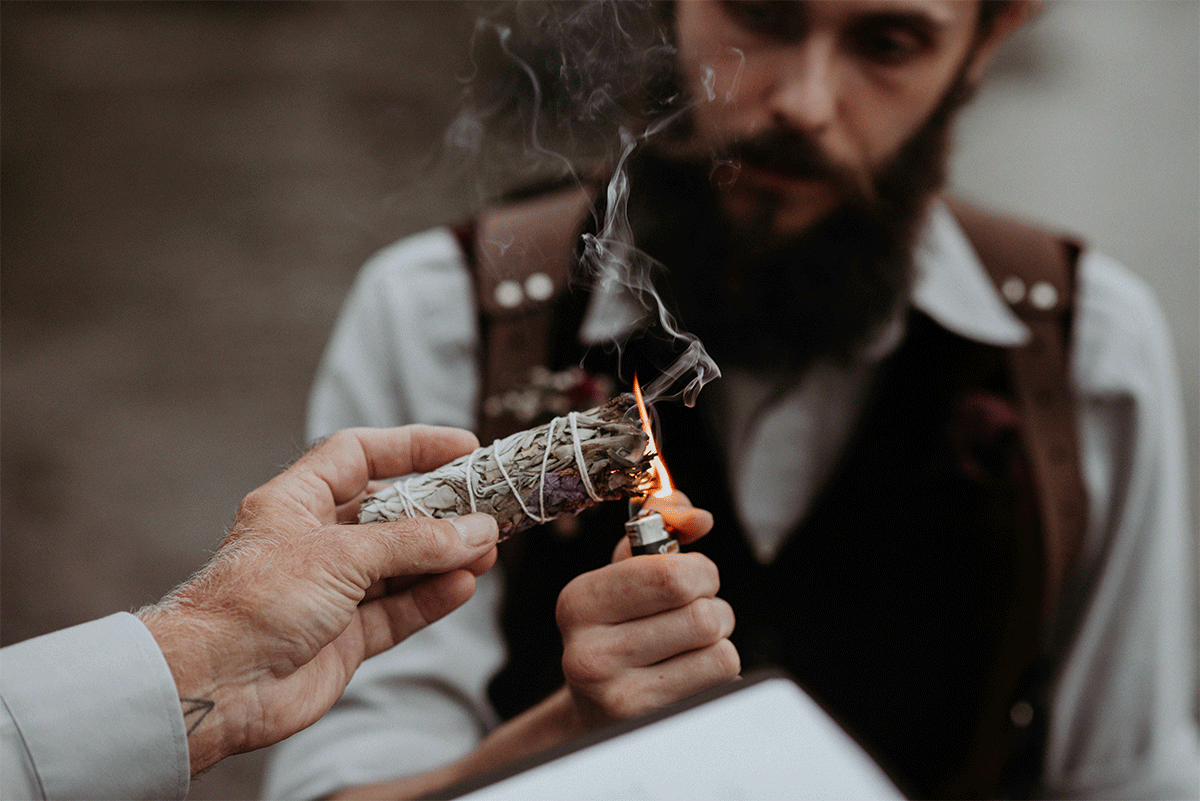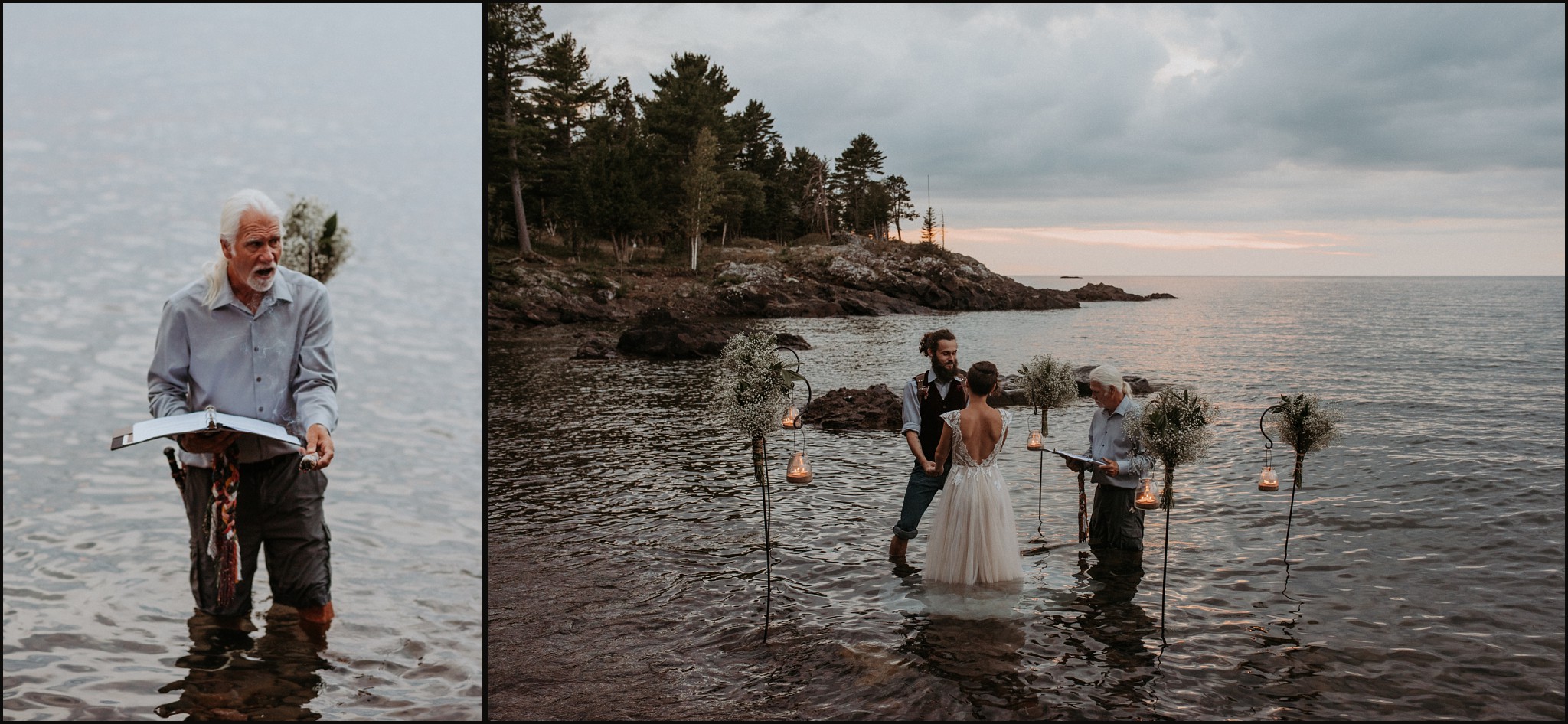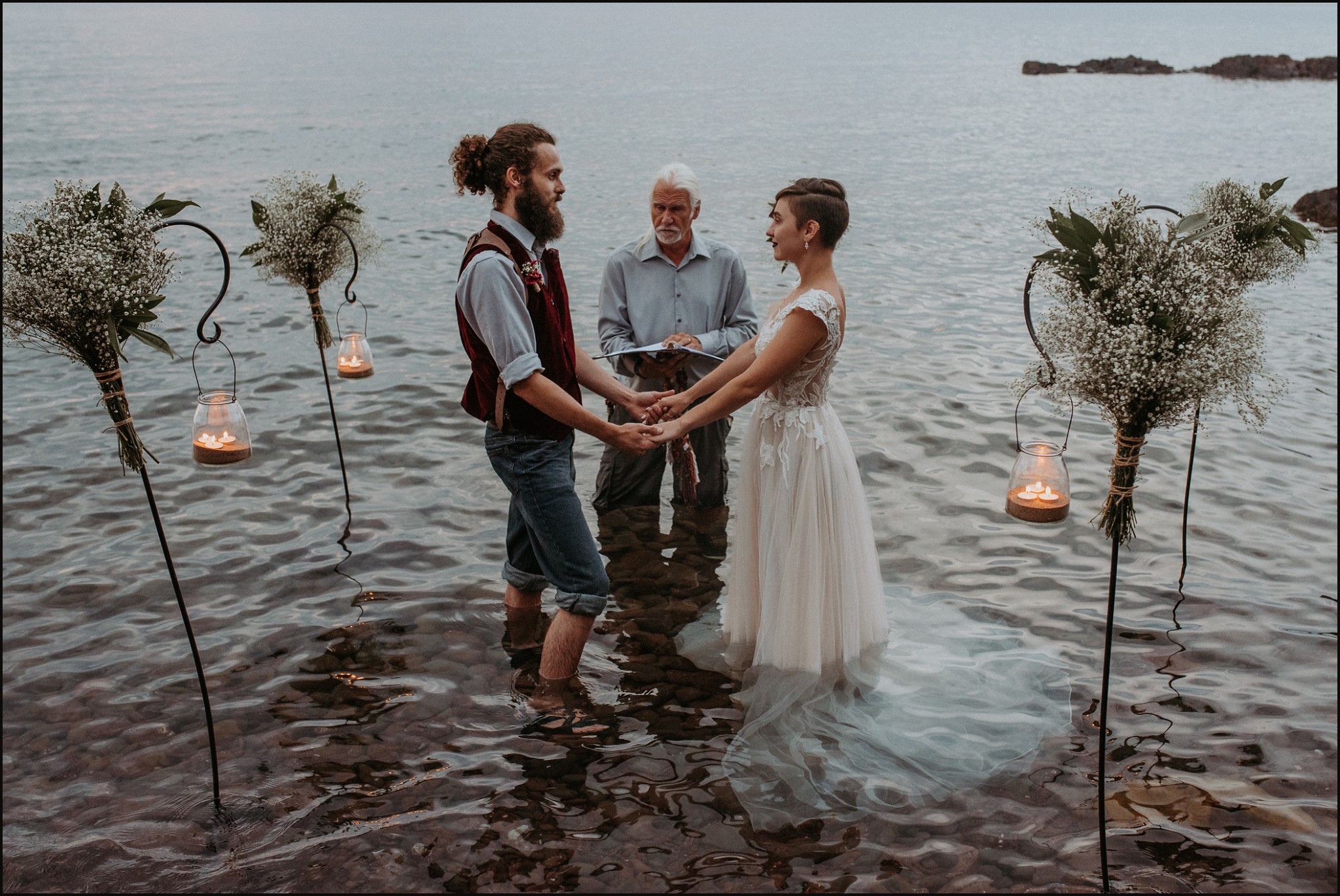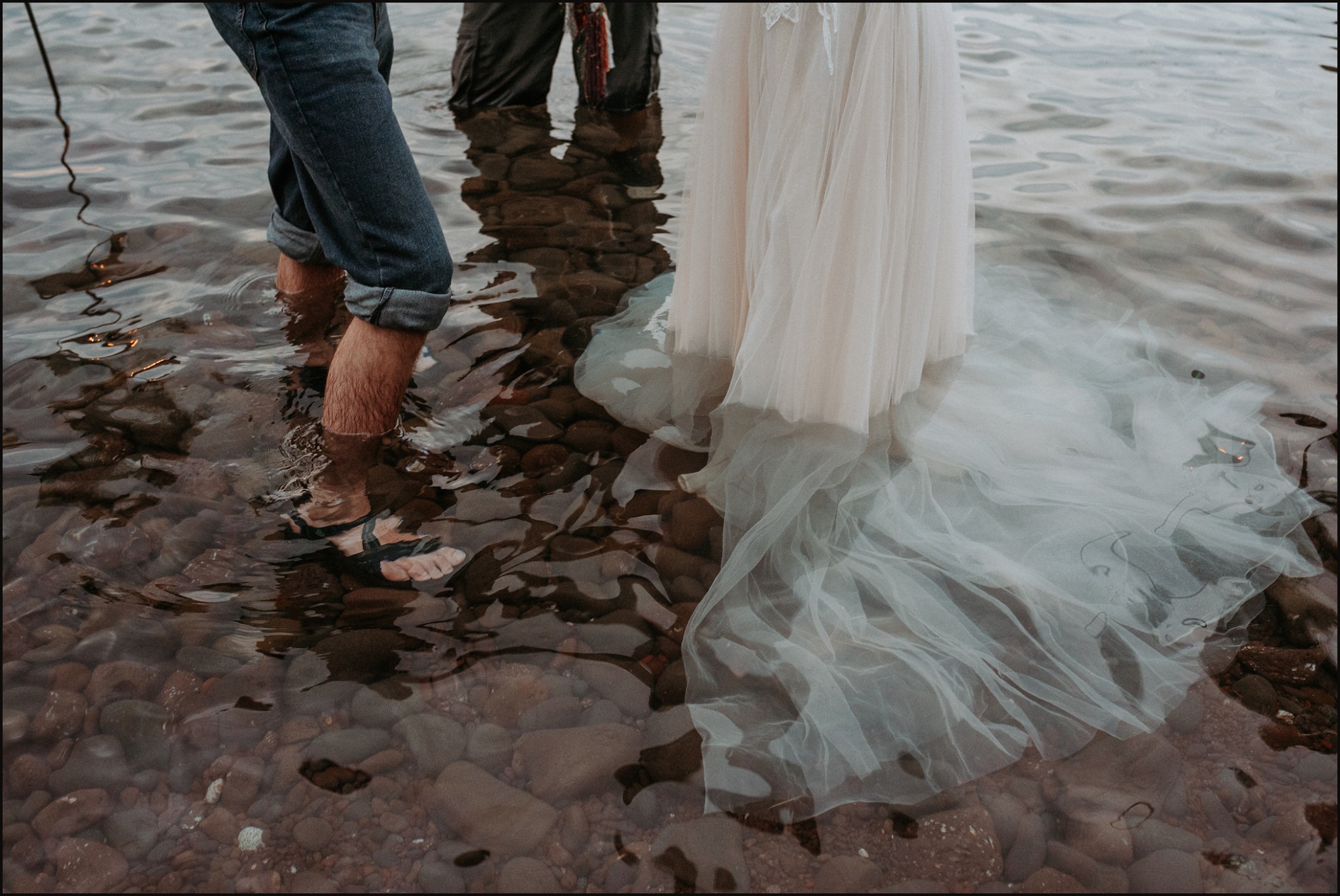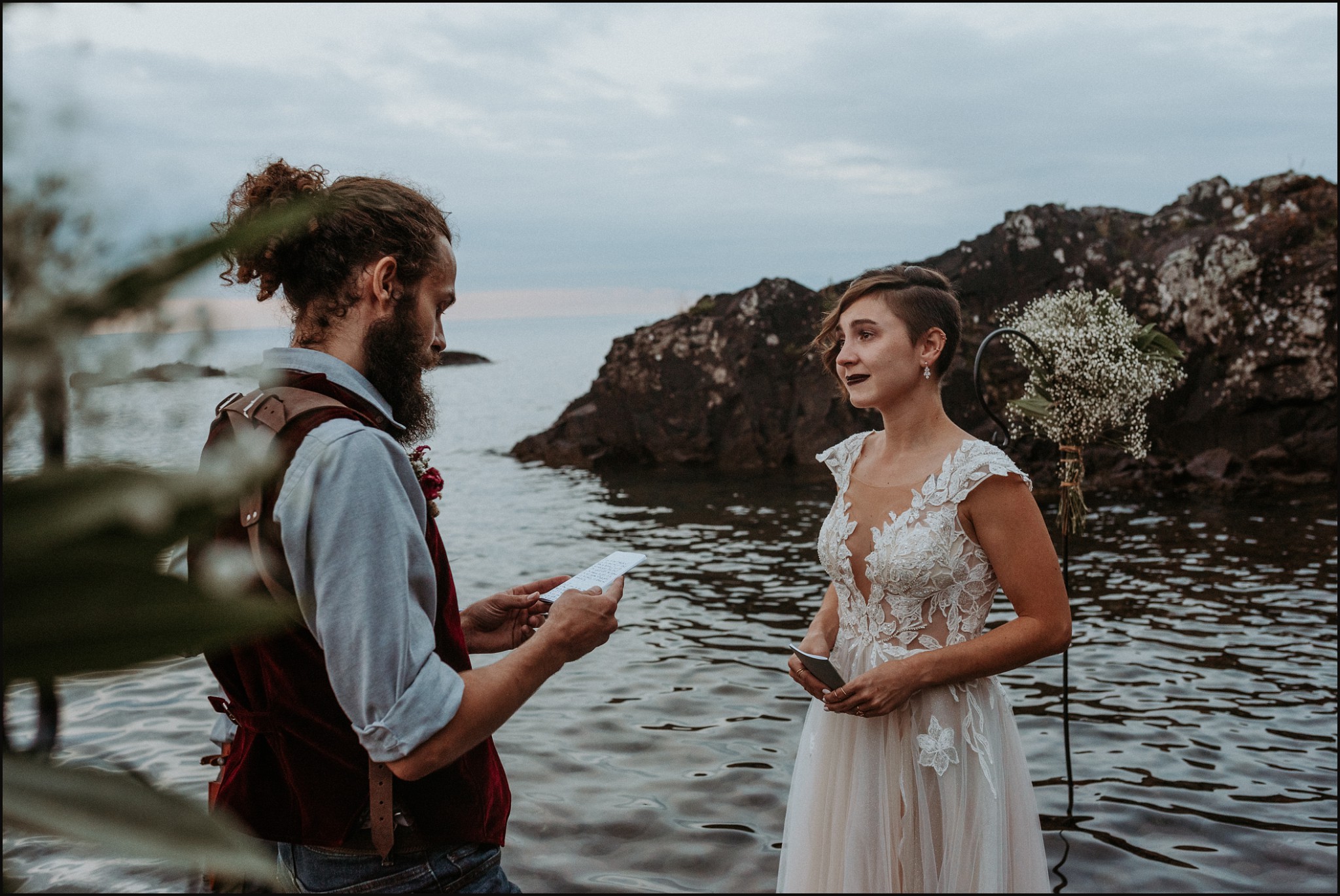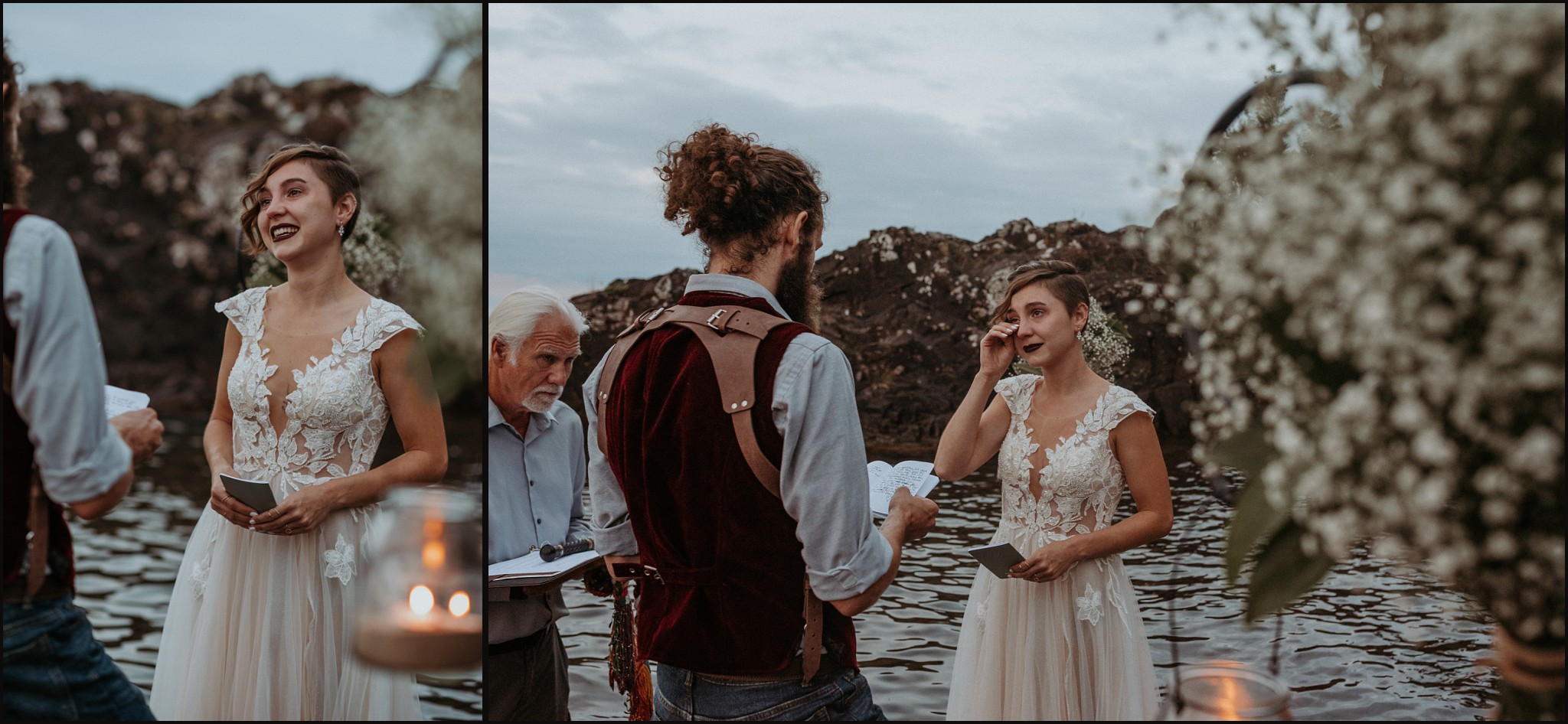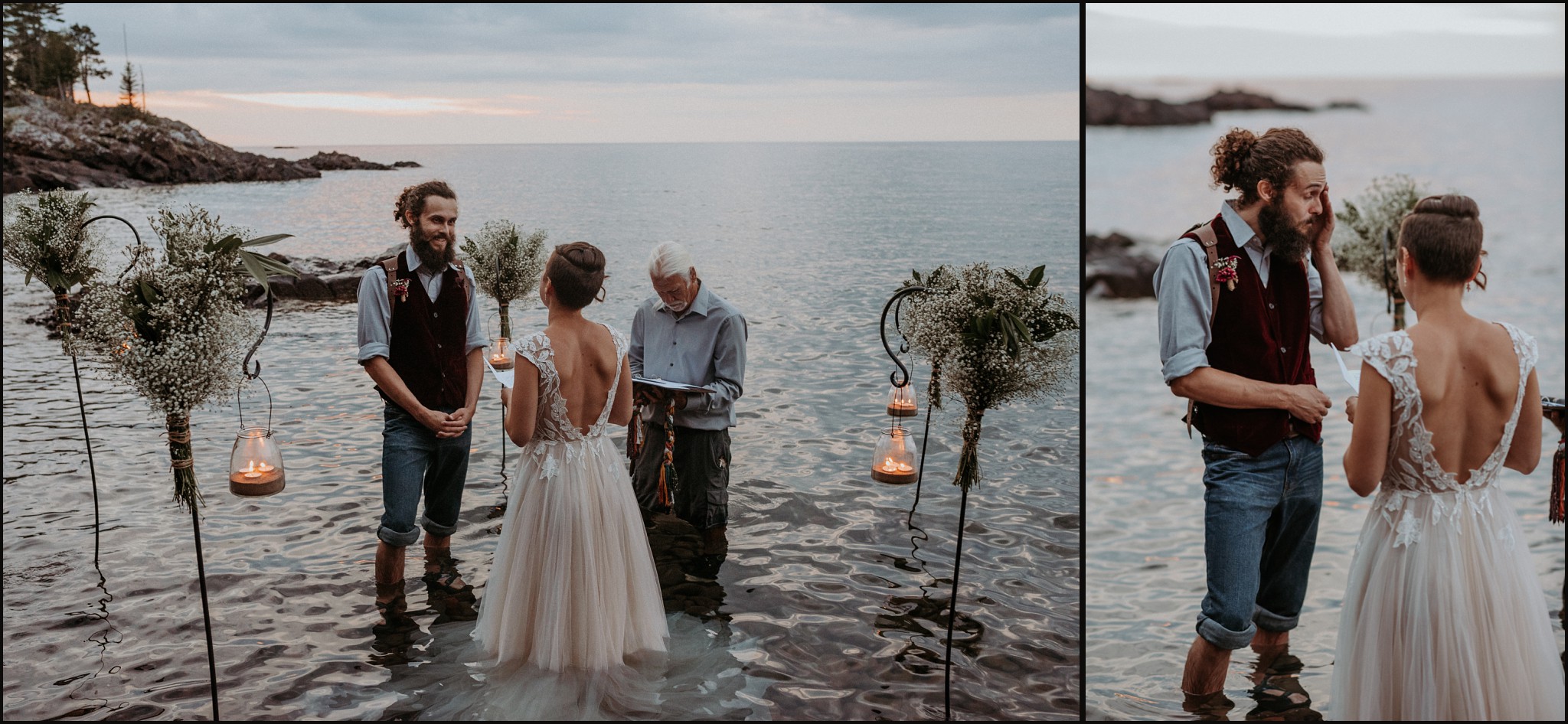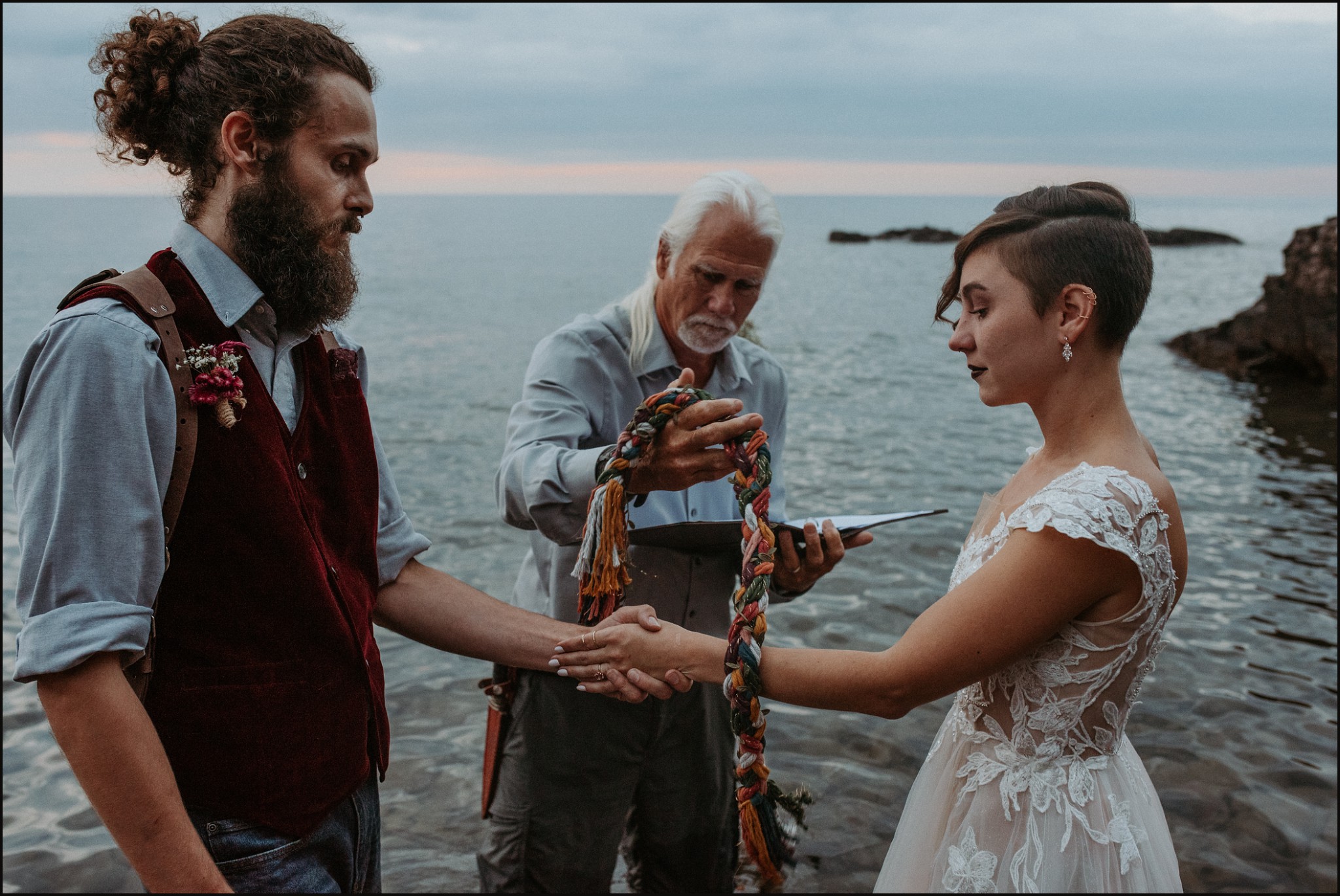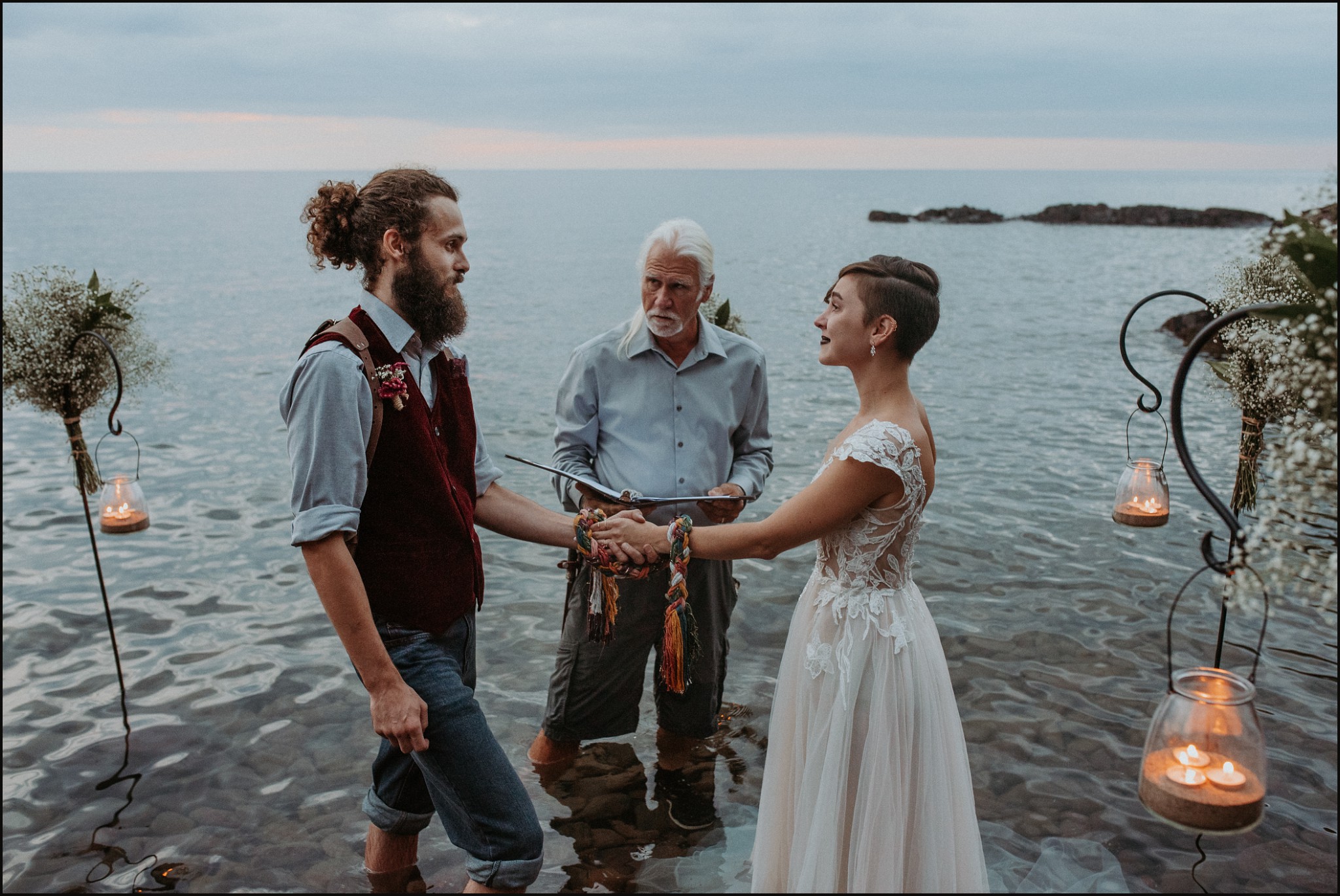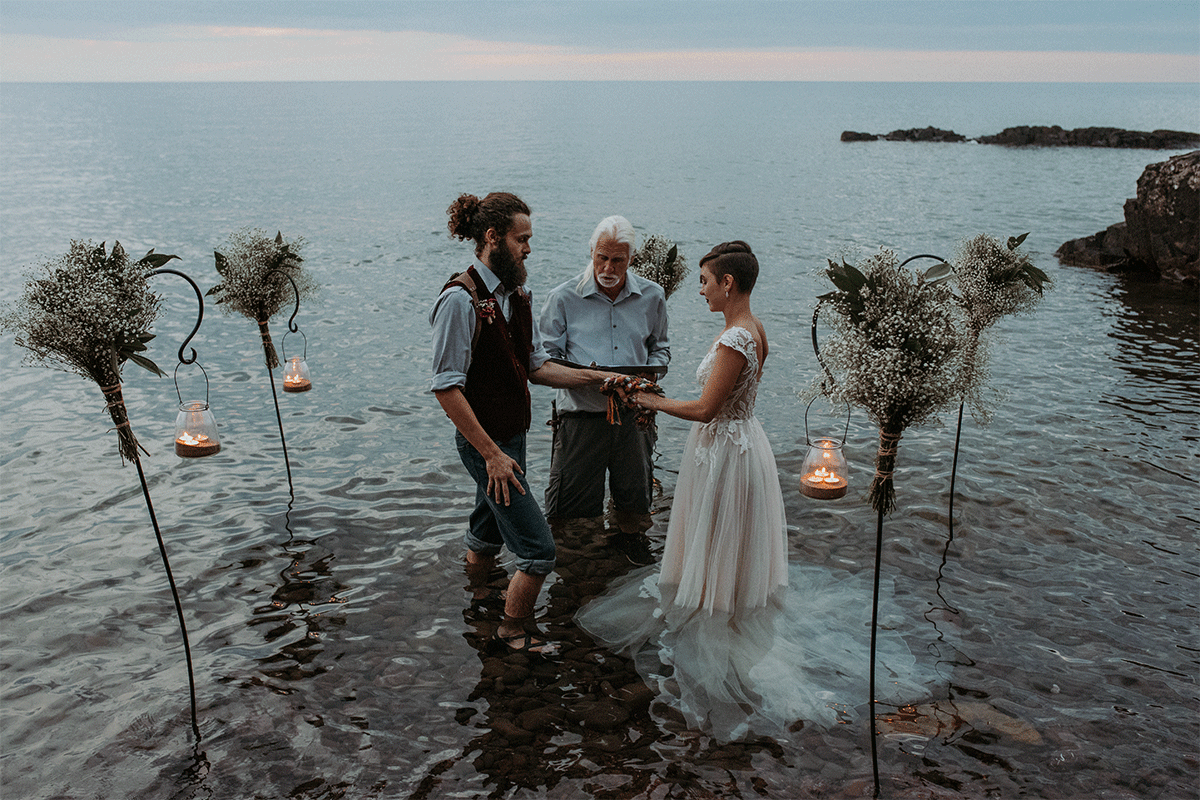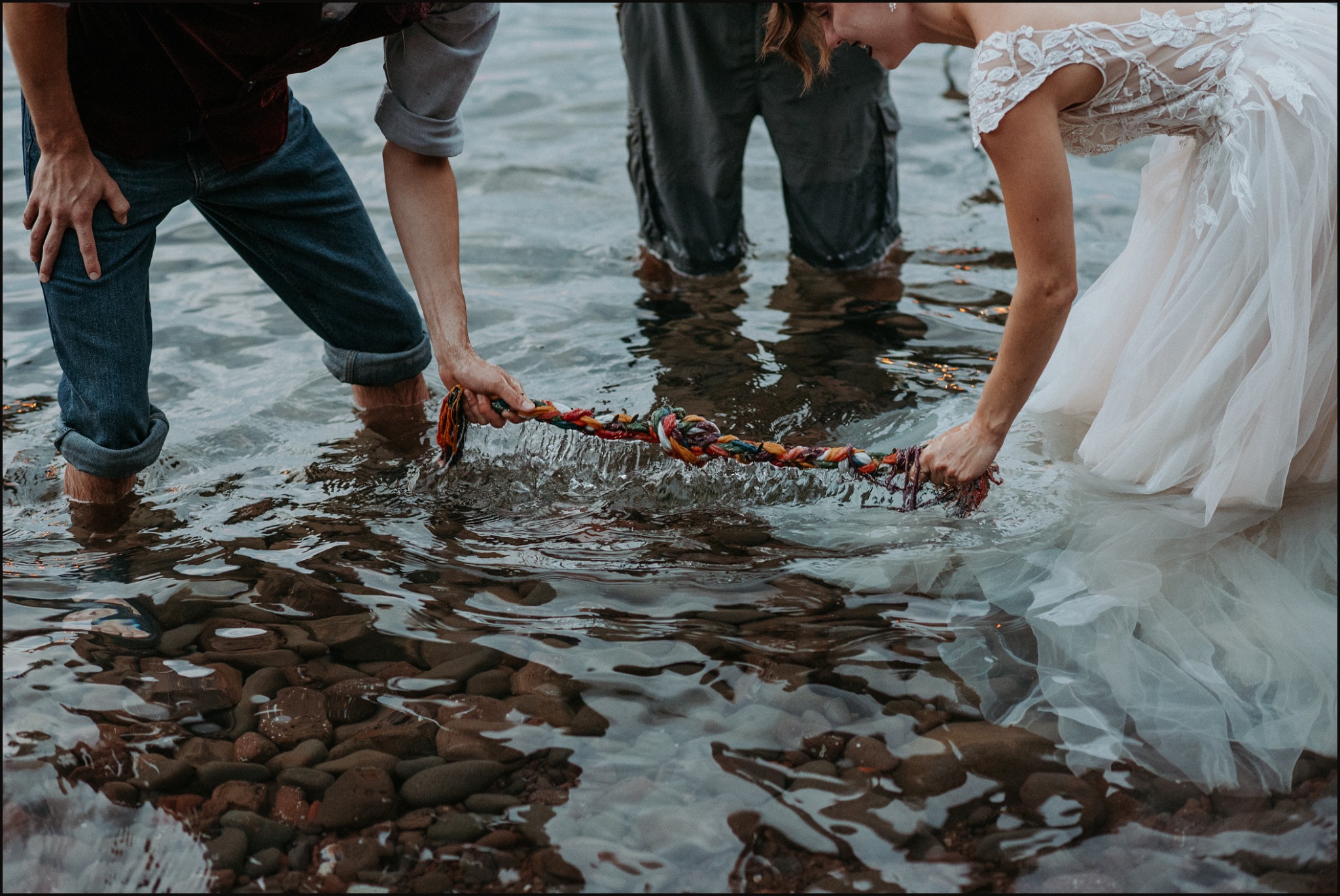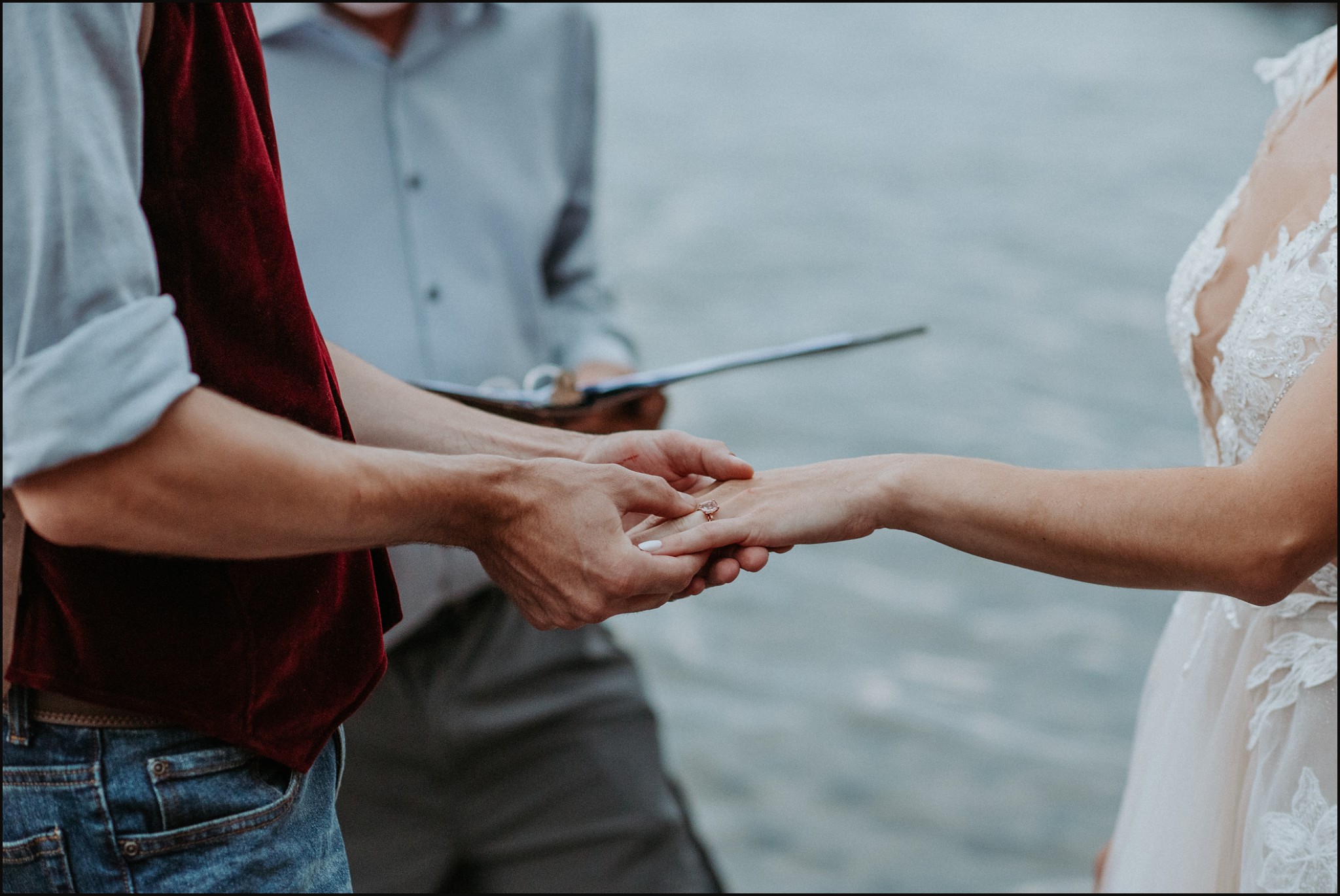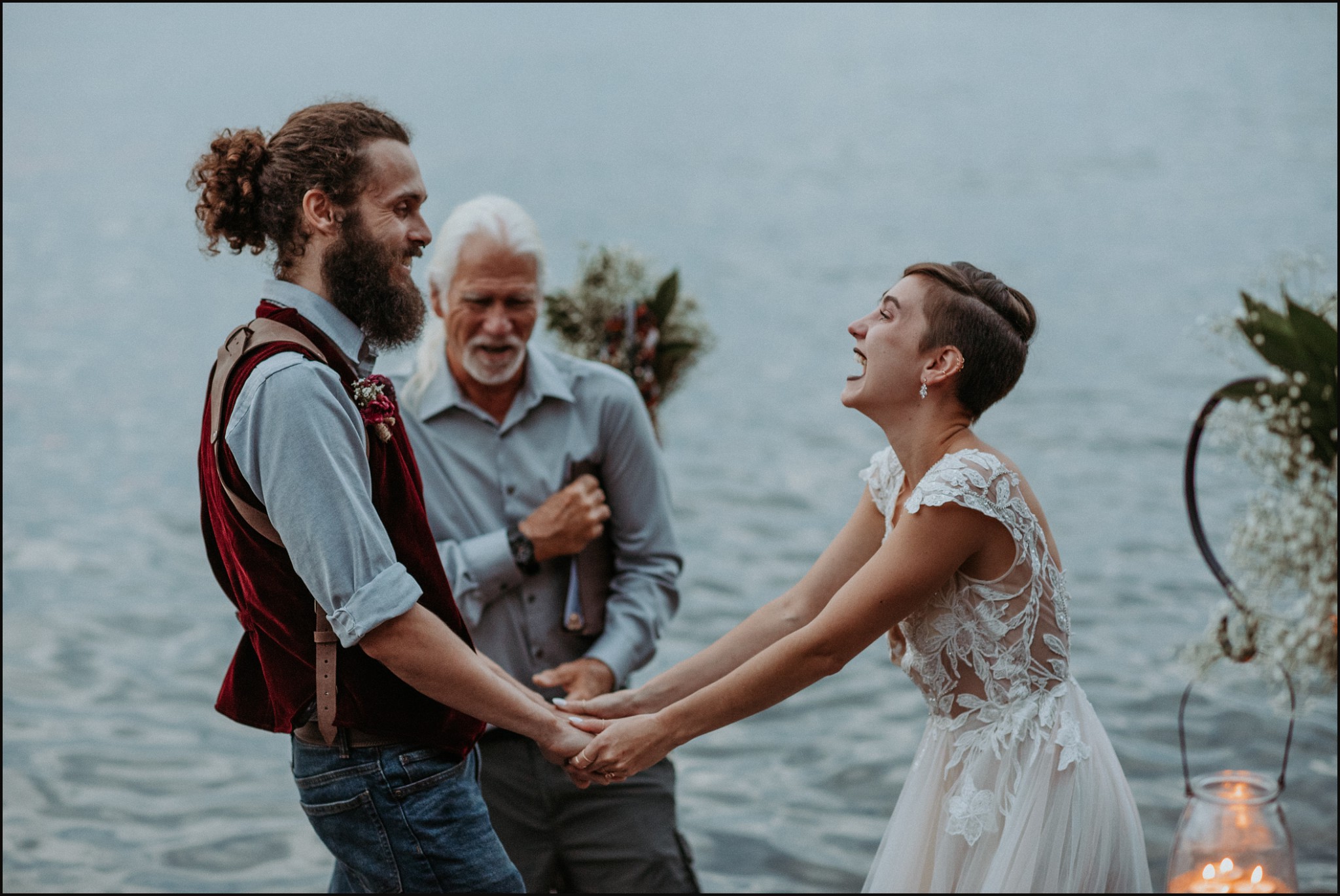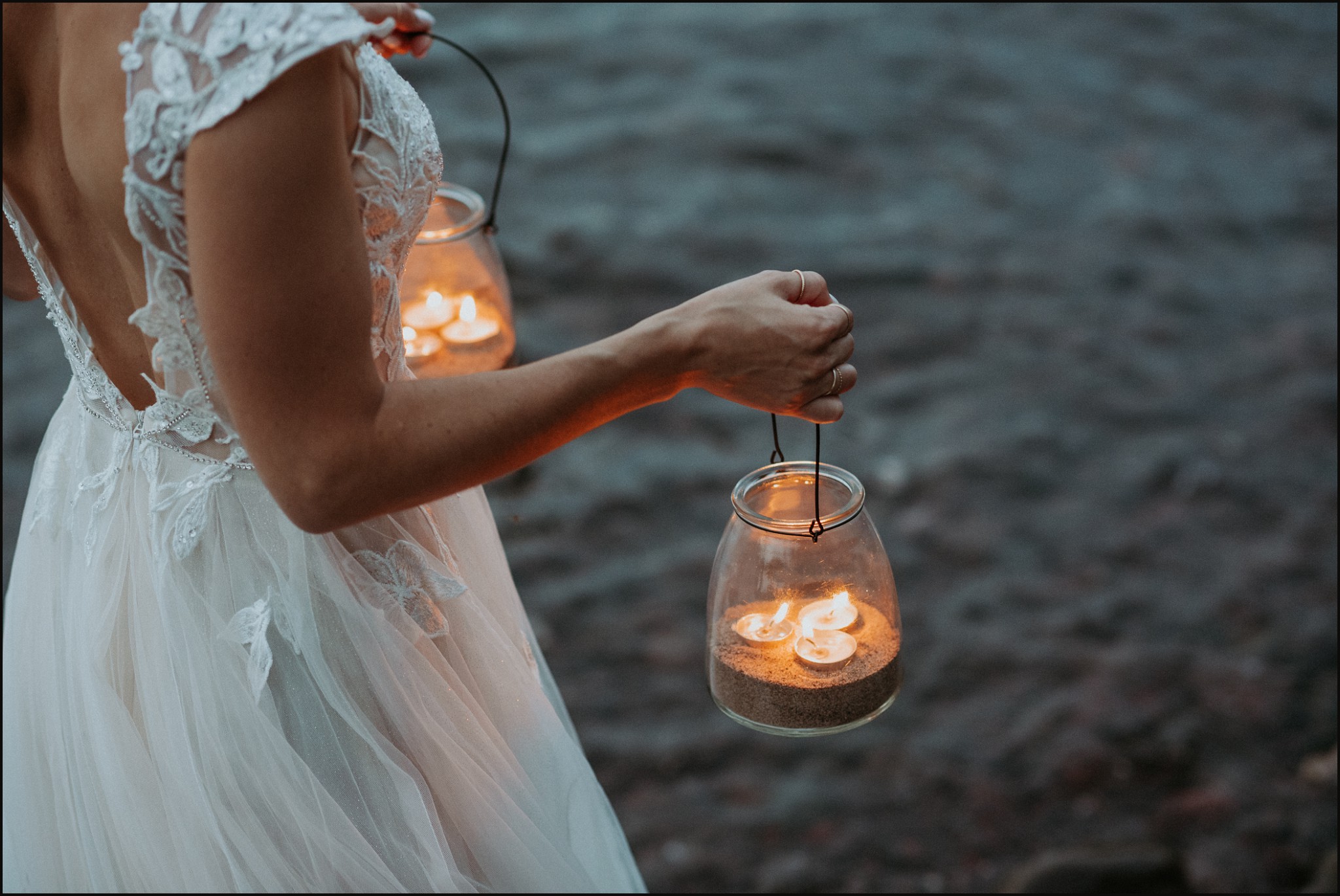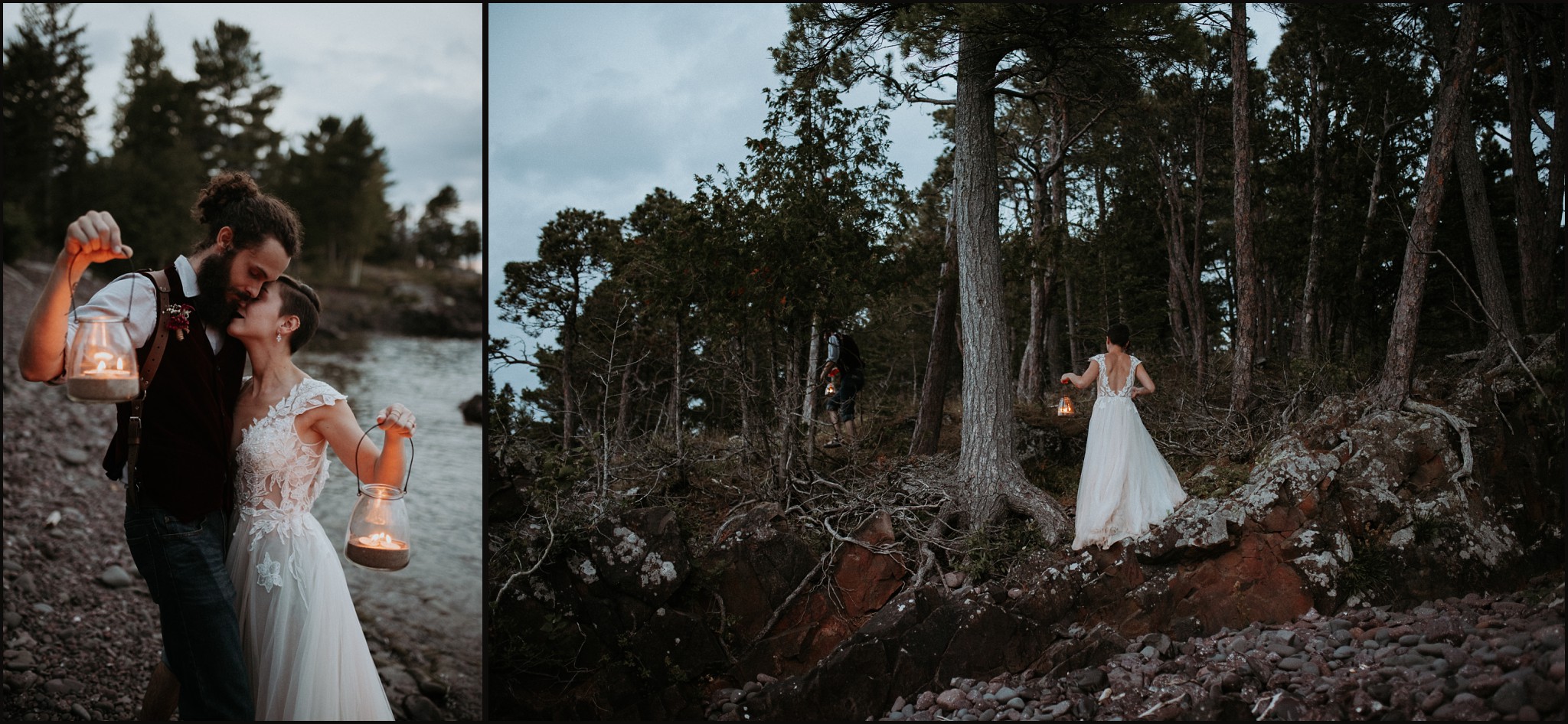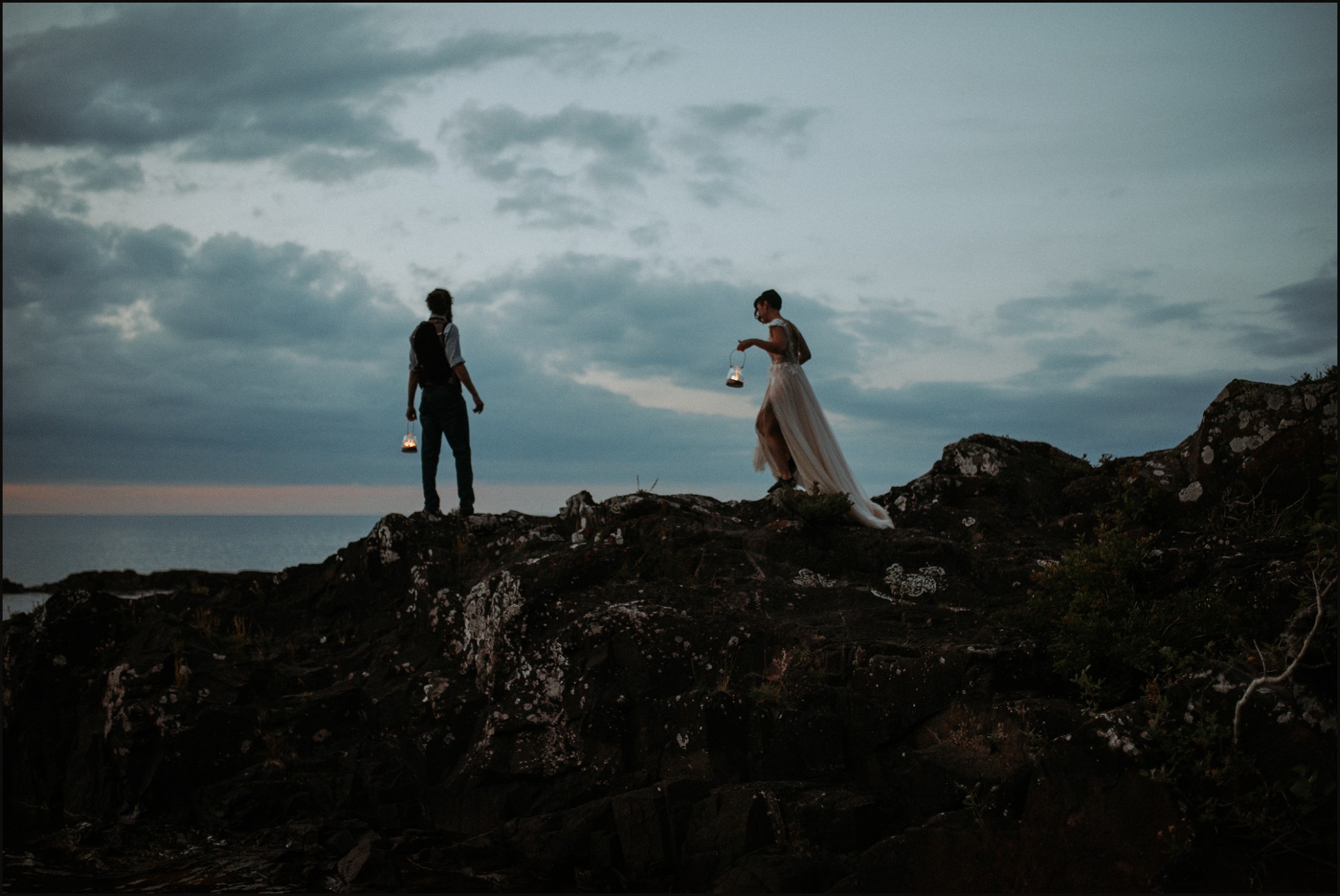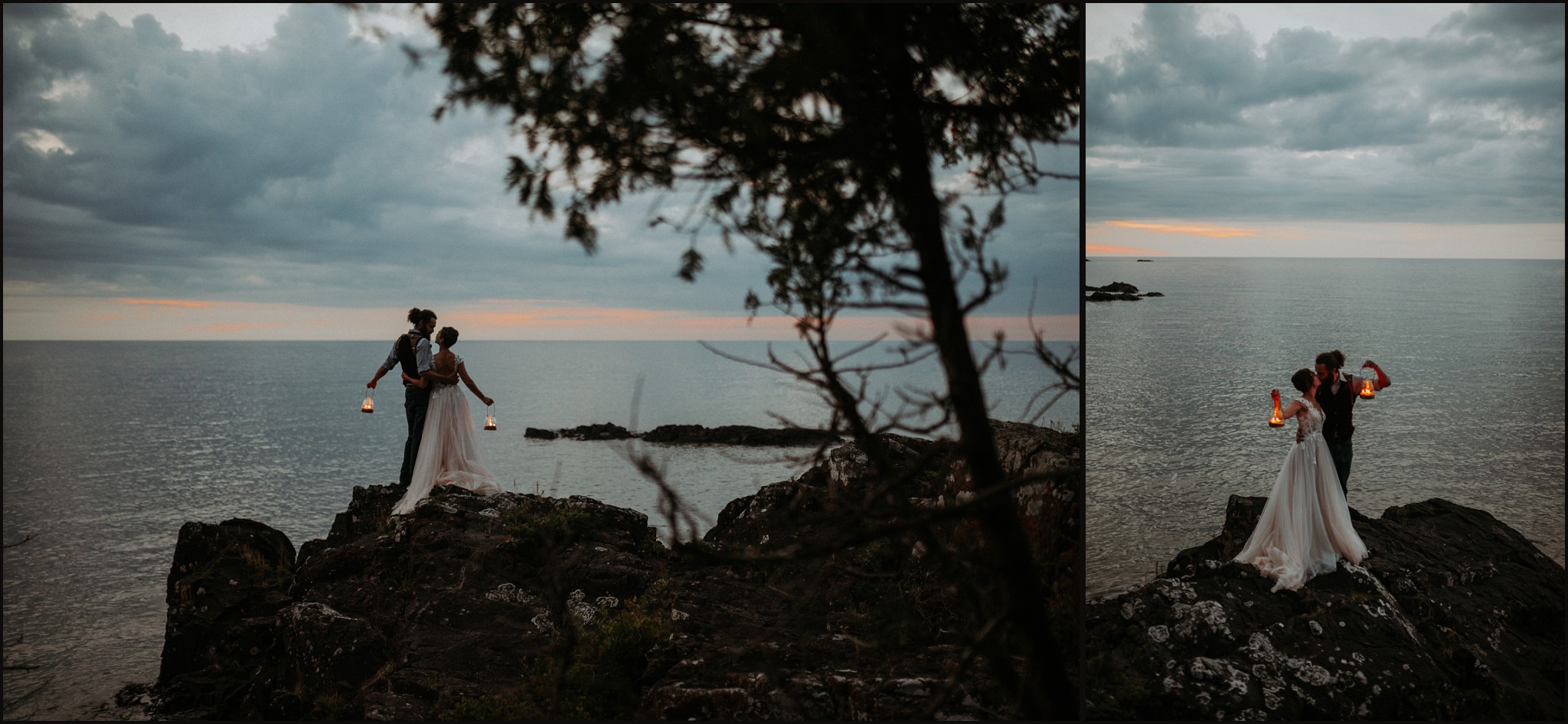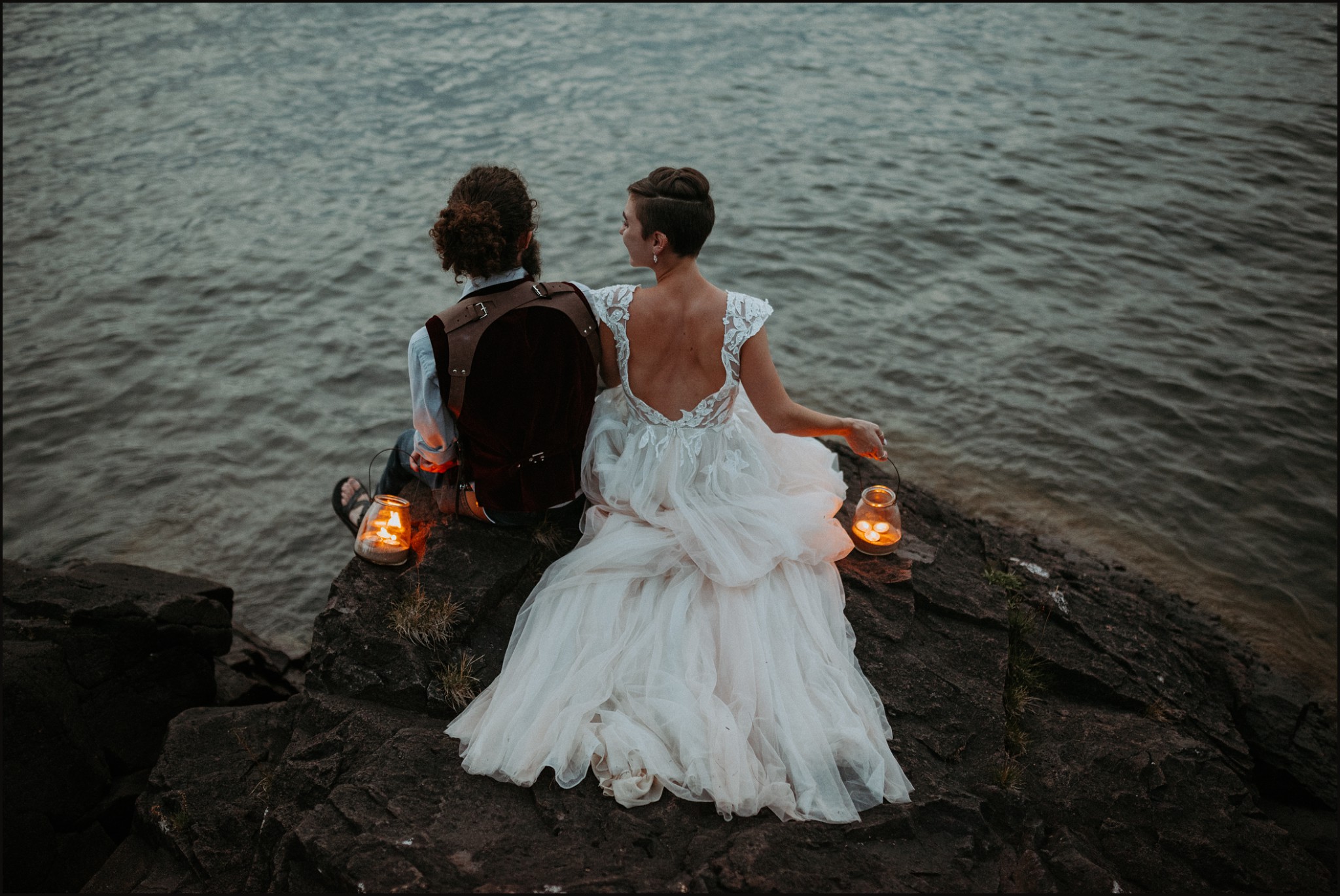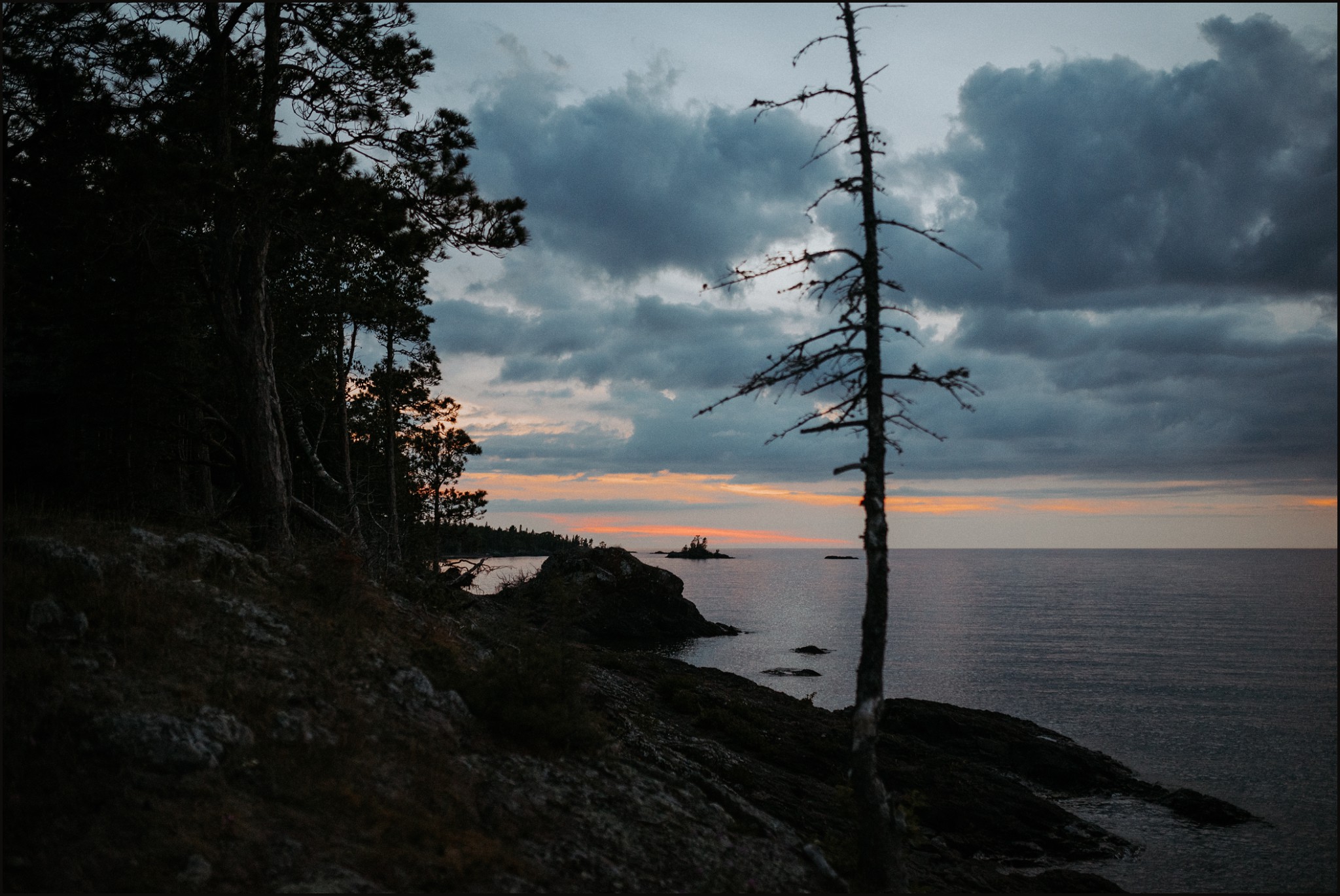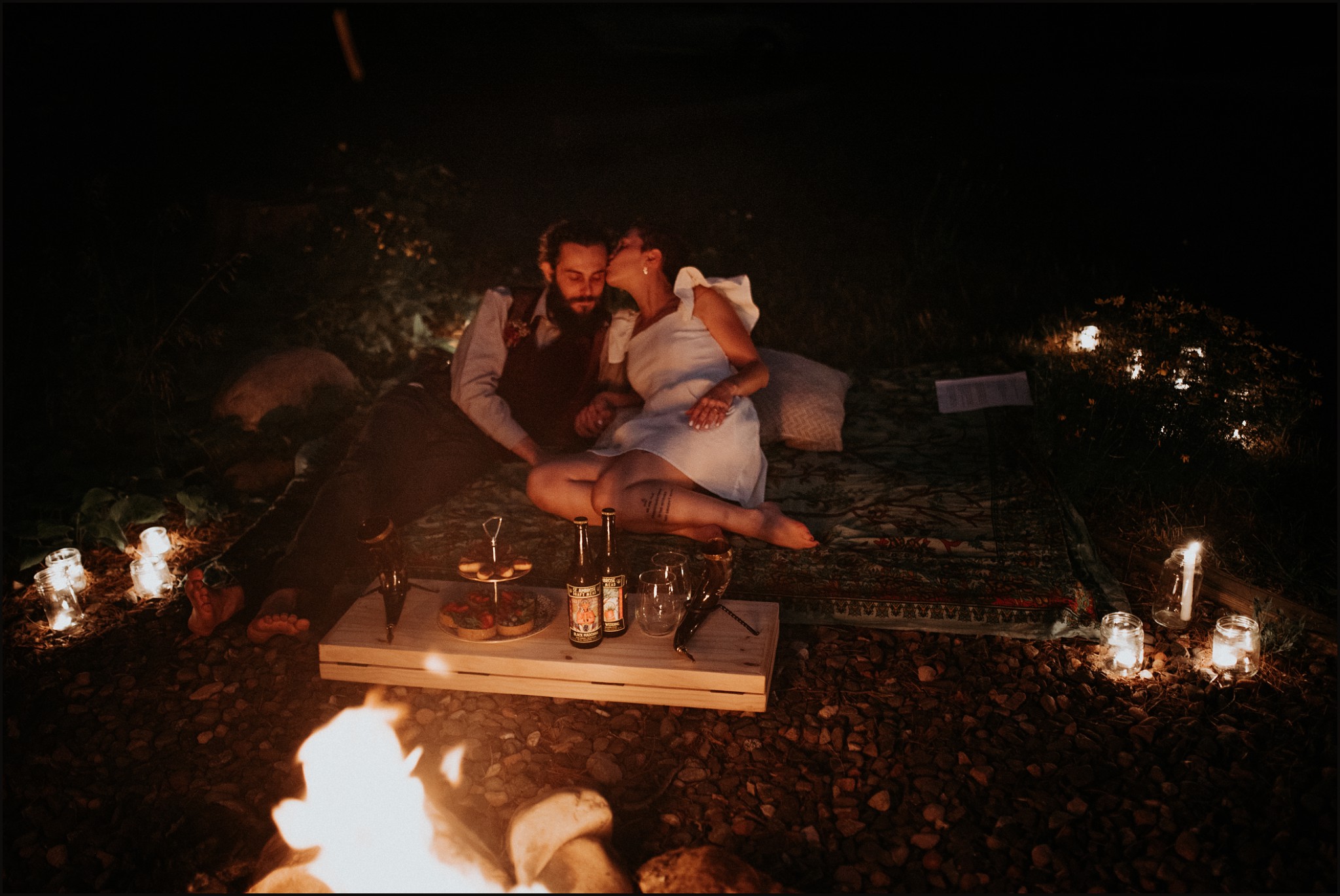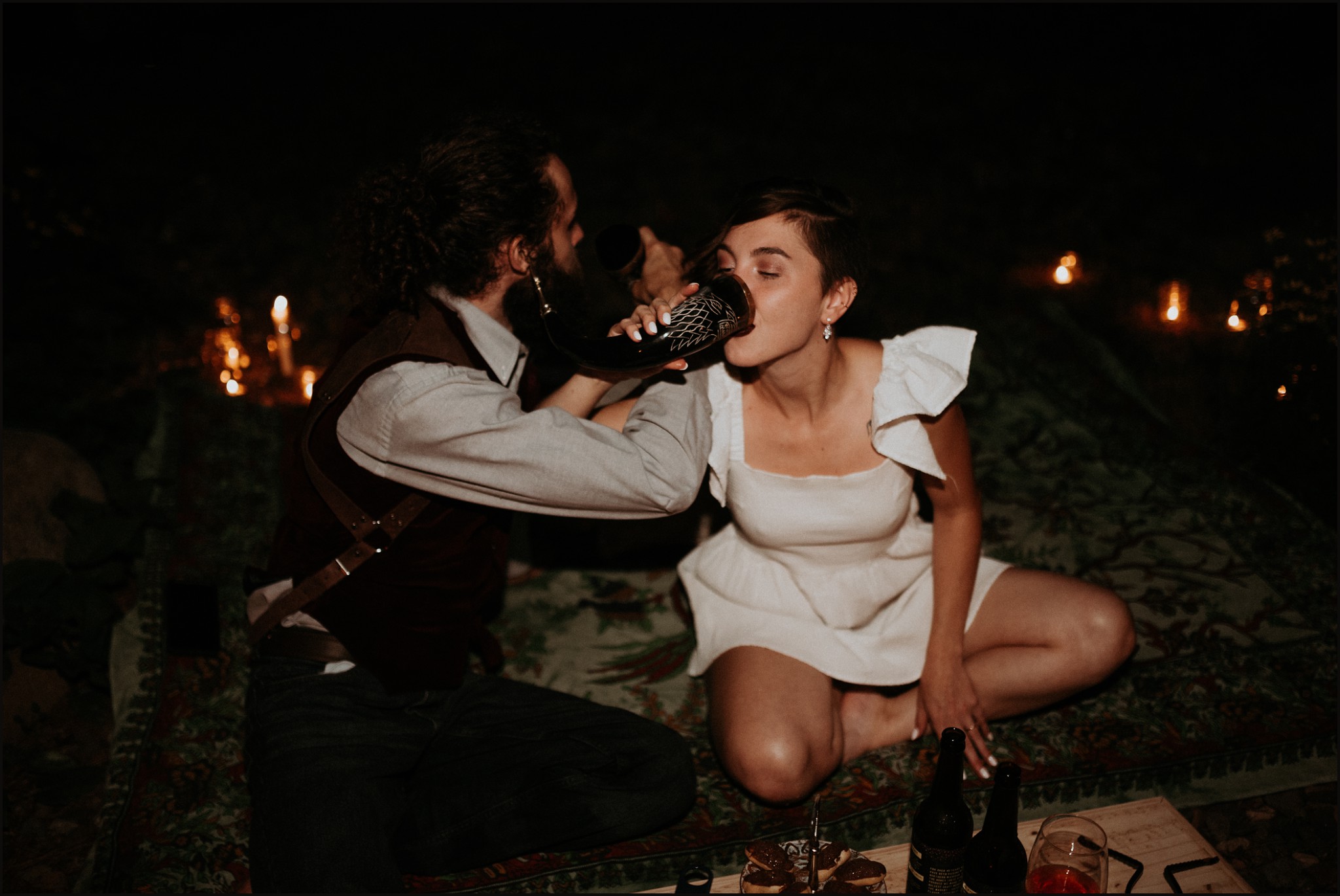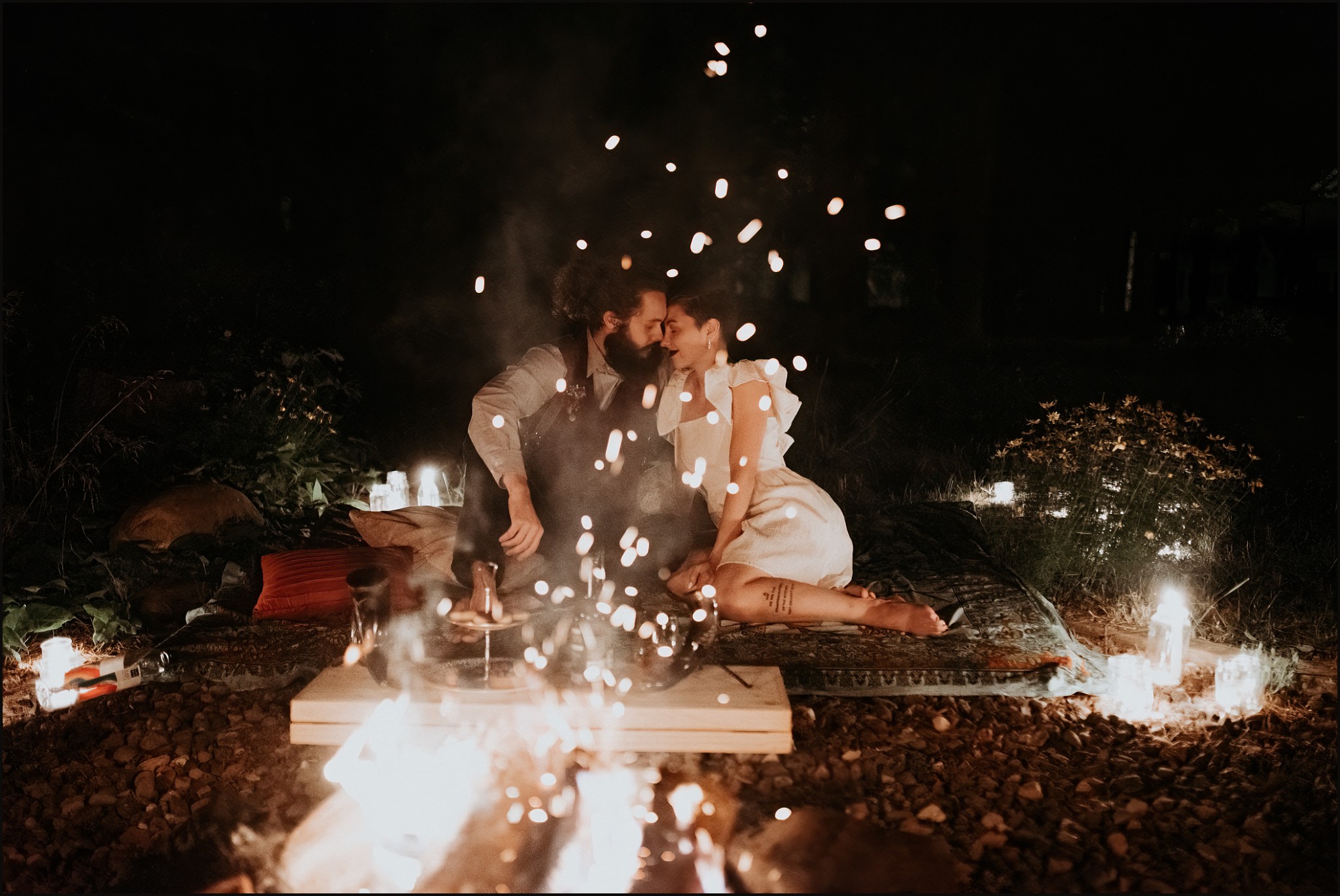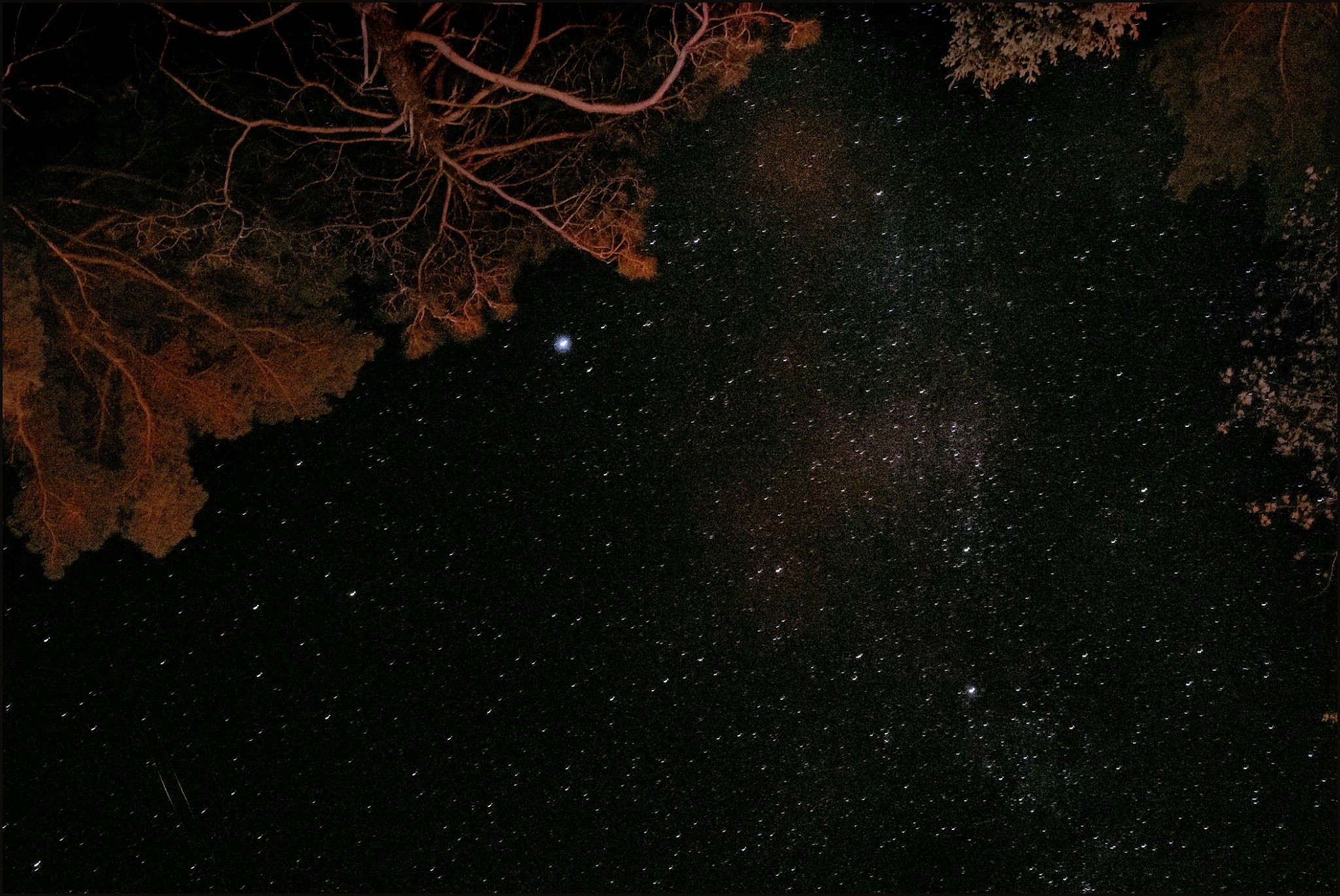 Choosing to forego the traditional wedding industry and family expectations can require bravery. But if you do, you just might find your day ends up being intimately personal and memorable. There are endless possibilities for making your wedding day uniquely special. But whatever you choose, the most important thing is that it comes from the heart and feels right for you.
---
About me
Lume Photography is a documentary elopement and wedding photographer based in Michigan, traveling worldwide. Behind the camera you'll find me (Andrea)- a girl who loves animals, the wilderness, and love stories. I believe in magic! My passion lies with documenting your moments; it doesn't matter if they are big or small- everything has an emotional story behind it that deserves attention from someone as passionate about telling those tales through photography. Are you thinking of eloping or getting married on the Keweenaw Peninsula, or in the Northern Upper Peninsula? Let me help you design the most amazing, unforgettable wedding day and document it in beautiful photos for you! Just reach out and let's get the conversation started!