10 Ideas For Your Michigan Elopement
Hi! It's me, Andrea! I love helping couples while they plan their elopement in Michigan, so they can have the most amazing wedding day! Michigan has so much to offer in this sense. This article was provided to me, to pass on to you. I hope it will give you some unique ideas for your Michigan elopement.
So if you hope to elope with a beautiful, personalized day, consider these wonderful 10 tips for allowing Michigan to make all of your dreams come true!
-Andrea
1. Charter a Boat on One of Michigan's Incredible Lakes
Lake Superior is the world's largest freshwater lake. Lake Michigan, Lake Huron, Lake Ontario, and Lake Erie make up the Great Lakes. Besides these epic lakes, Michigan has a boatload (pun intended) of inland lakes as well!
Michigan offers incredible boating experiences, from State Park boat rentals to luxury trawlers. Charter a historic tall ship in Traverse City or go on a guided tour of the Pictured Rocks in Munising. There are even opportunities to rent something unique, like a houseboat or pirate ship! Spending time on peaceful water can help us reflect, and spend time with our loved ones in picturesque surroundings.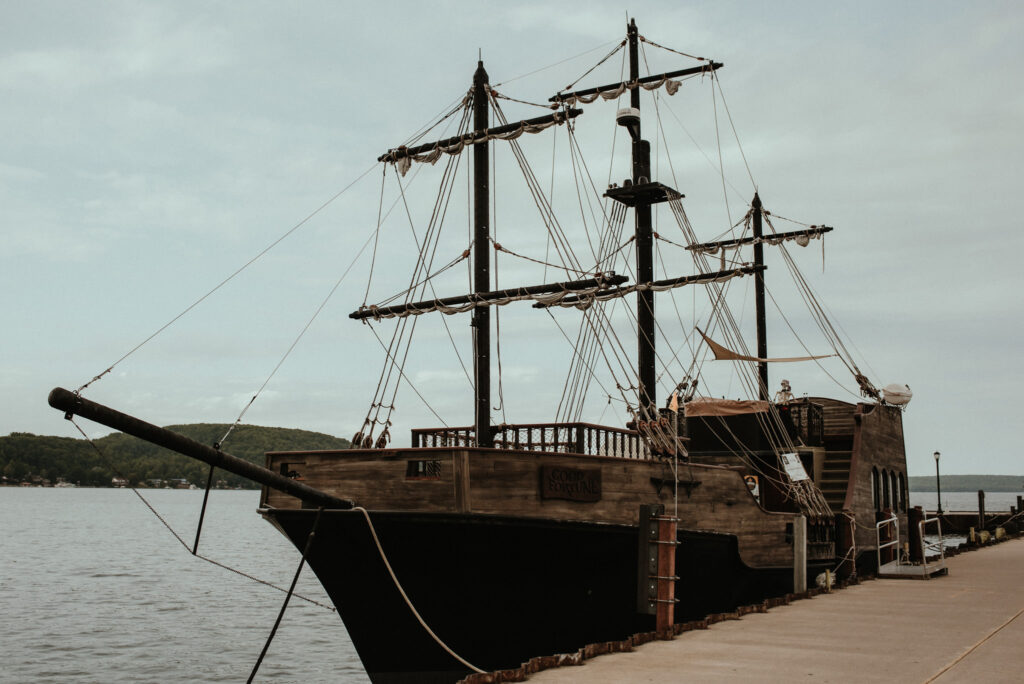 2. Have Your Michigan Elopement in the Porcupine Mountains
Do you know about Michigan's largest mountain range- the Porcupine Mountains? With truly stunning vistas and rolling peaks, launching your next life adventure in such rugged, natural surroundings only feels right.
3. Elope With an Amazing Michigan Waterfall Backdrop
Eloping is a magical event all on its own, but finding the perfect setting can make it even more special. And what could be more romantic than saying your vows in front of a roaring waterfall? The powerful cascade of water tumbling down the rocks would provide a stunning backdrop for your wedding photos, and the natural surroundings would create an unforgettable experience.
Plus, there's something incredibly exhilarating about getting married in such a wild and untamed place. If you're looking to add a little adventure to your elopement, getting married at a waterfall is the perfect way to do it!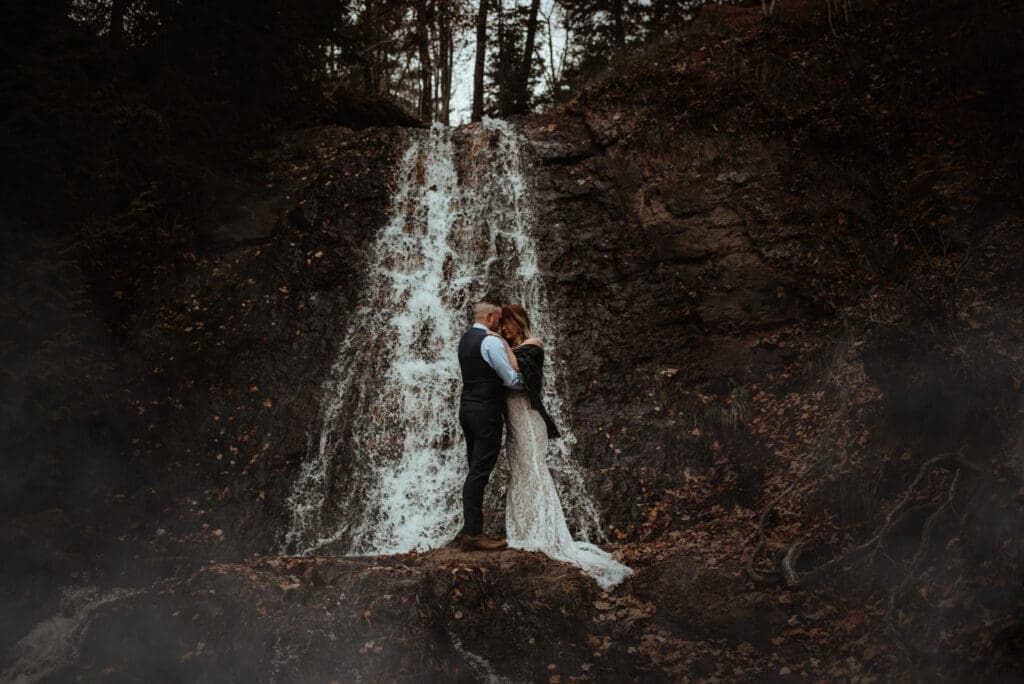 4. Camp in a Beautiful Michigan Location
Getting back to our roots in nature is a wonderful way to relieve stress, feel connected to the Earth around us, and enjoy a timeless sense of self. When shared with our loved one, this elopement background can serve as a refreshing lifestyle change and a chance to get back to nature.
5. Play in the Sand Dunes for a Unique Michigan Elopement
There is nothing quite like the sand dunes in Michigan. These massive sandy hills are unlike anything else in the world, with their sweeping vistas and rippling curves. Warren Dunes, Saugatuck Dunes, Silver Lake Sand Dunes, Sleeping Bear Dunes, and Grand Sable Dunes all offer breathtaking scenery.
A trip to these dunes is an unforgettable experience, especially for those who are looking for a unique setting for their upcoming wedding. For many people, eloping to a place like the sand dunes is the perfect way to tie the knot and start their new life together.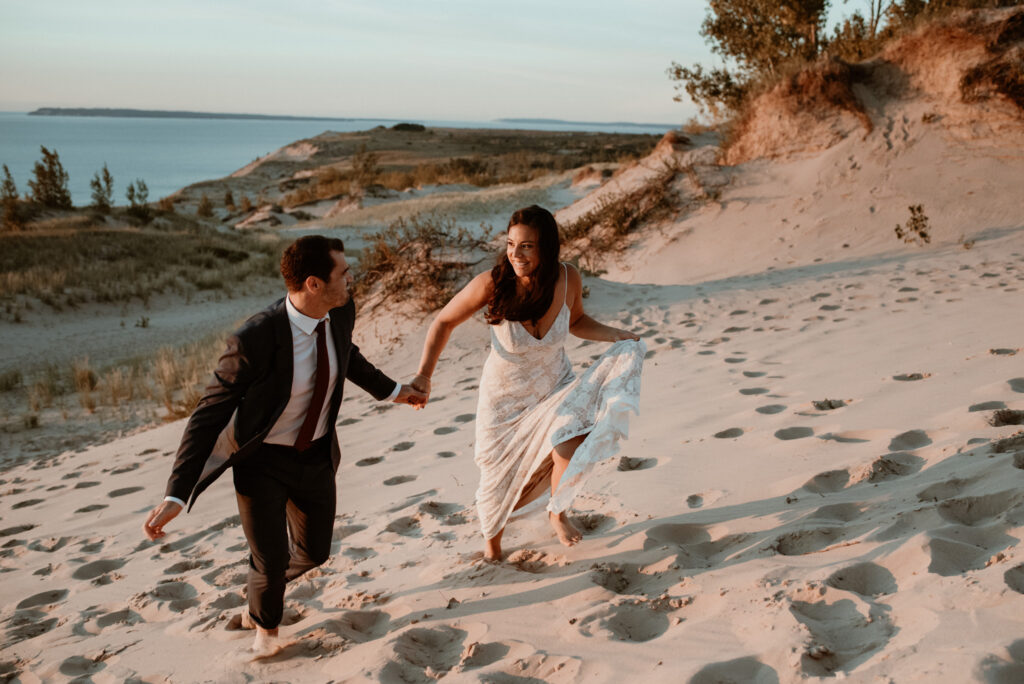 6. Rent a Cozy Remote Cabin in the Woods
An elopement is considered a private affair, so why not go all in and spend some time with one another in the most comforting surroundings possible? A beautiful, rustic cabin gives you the chance to ignore all distractions while focusing on each other, slowing the pace of life down significantly for the duration of your stay.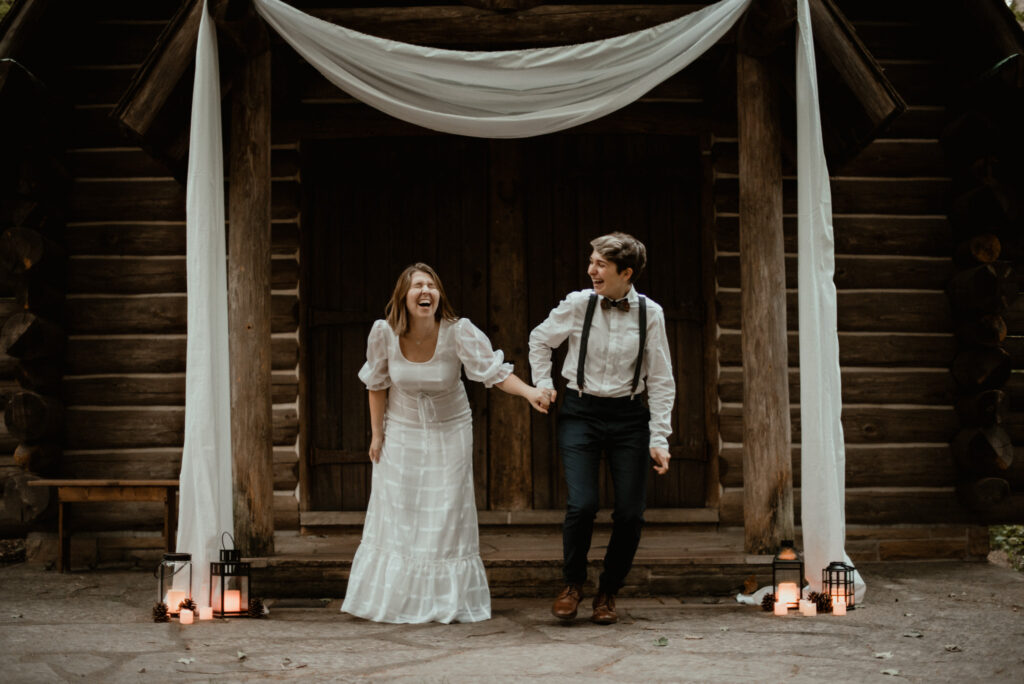 7. Elope in a Magical Old-Growth Forest
As anyone who has ever wandered through the majestic old-growth forests of Michigan will tell you, these ancient woods are a truly magical place. Old-growth forests denote longevity, endurance, durability, and renewal. Those are wonderful perspectives to take in your new union.
Within this fairy tale setting, couples can easily escape the stresses of everyday life and exchange their vows in front of nature's grandest spectacles. So if you're looking for a chance to embark on your own fairytale adventure and tie the knot amidst wondrous natural beauty, then look no further than Michigan's old-growth forests.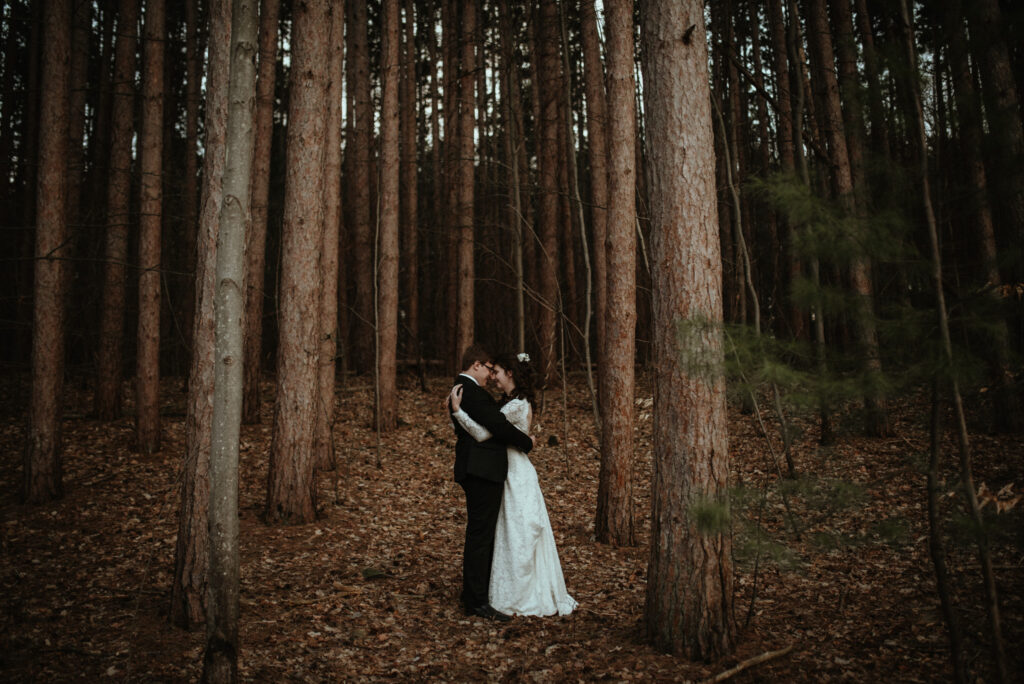 8. Include Some Local Flavor With Michigan-Made Beverages
If you're getting married in Michigan, why not incorporate some of the state's iconic foods and drinks into your big day? Faygo pop can be used to make a unique wedding cake or served as part of a signature cocktail. Better Made Chips can be a delish snack. And for something truly unique, why not indulge in some locally made wine, mead or craft beer? Michigan is becoming well known for its excellent vineyards, breweries, and Gastro-pubs. Whatever you choose, using Michigan-made products is a great way to show your love for the state on your wedding day.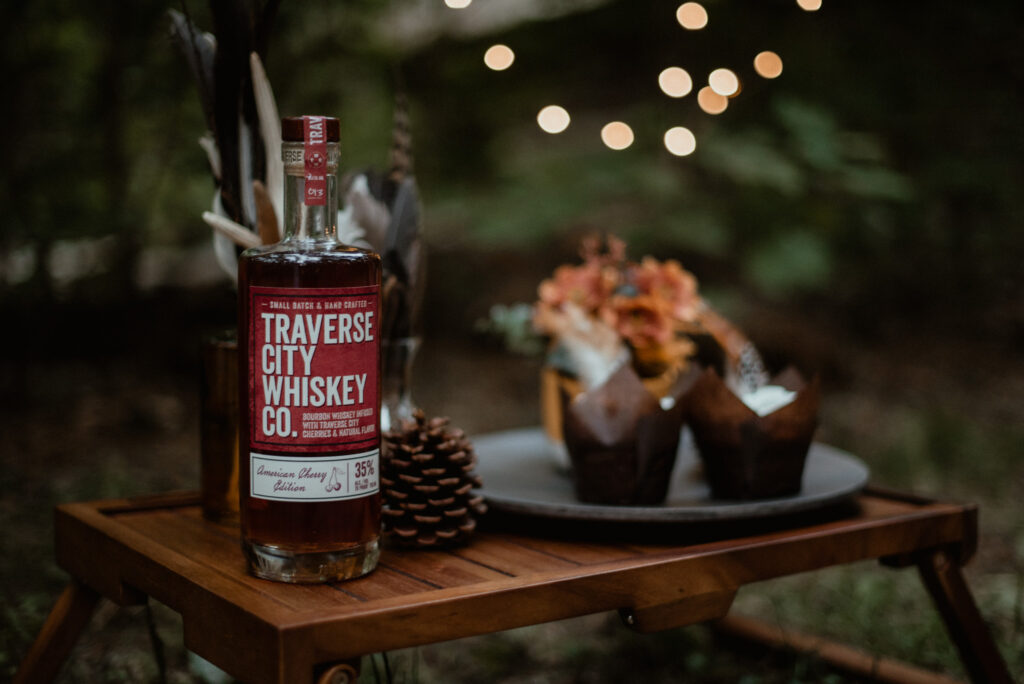 9. Elope at the Top of One of Marquette's Iconic Mountains
If you're looking for a fun, outdoor adventure on your wedding day along with stunning views, Marquette Michigan is the place to be. This Upper Peninsula college town is home to a variety of excellent mountains that are accessible to many skill levels and offer breathtaking views of the surrounding area.
Whether you want a rugged day-hike or an easy climb, you'll find plenty of enjoyable terrain in Marquette. And at the top of each mountain, you'll find crisp, refreshing air, breathtaking vistas, and plenty of opportunities for soaking up the natural beauty of this unique corner of Michigan.
10. Have Your Elopement in the Fall for Spectacular Colors of Nature
Seasonal elopements can bring a real sense of time and place, and there's nothing quite like seeing the gorgeous Michigan trees in the fall. Golden, brown, and reddish tones can provide a regal sense of color and place during your union, and will no doubt reflect in your photographs in the best way possible.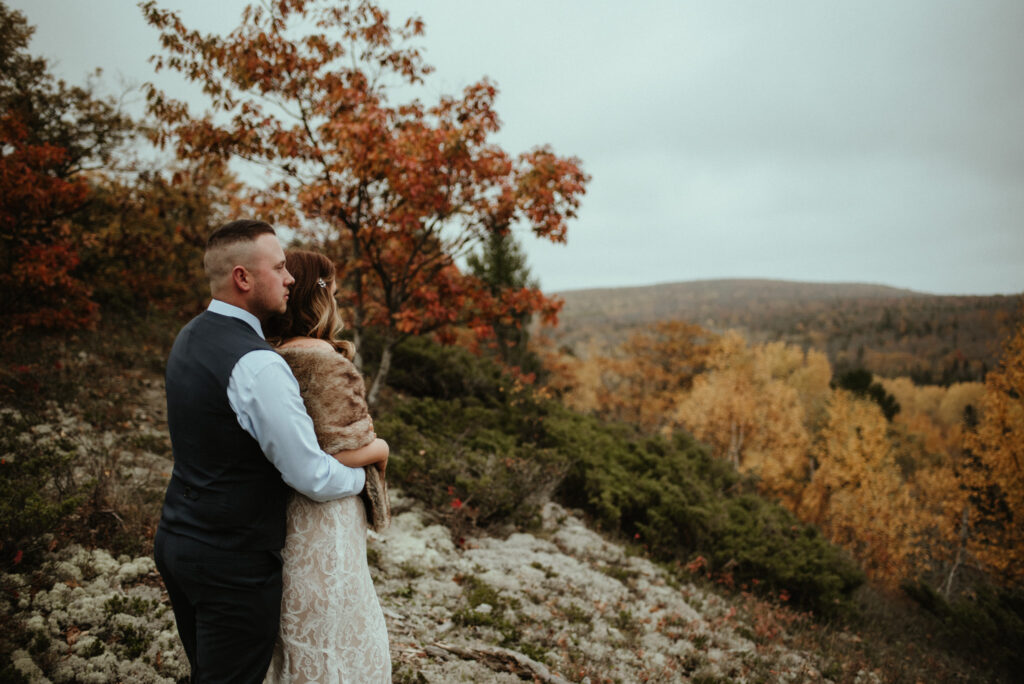 With Lume Photography, one of the best Michigan portrait photographers, your elopement and outdoor wedding portraits are sure to be absolutely incredible.