5 Unique And Fun Ways To Remember Your Elopement Day
With shifting perspectives on marriage, more people have been doing without traditional, big weddings and opting to elope instead. A report on engaged couples found that 62% of over 1,000 US-based couples surveyed are interested in an elopement-style wedding.
With the average wedding costing an average of $33,204, eloping can be a great way to celebrate your union in a cost-efficient and intimate way. However, even though the wedding experience is more simplified, it doesn't mean that your special day has to boring or forgettable. Elopements deserve an amazing day of delight and documentation, like other marriage ceremonies!
By planning the location and activities ahead of time, you can make the most of your day and create unforgettable experiences. Below are five unique and fun ways to celebrate and remember your elopement day:
Toast to your relationship
There are some simple but worthwhile things you can do just as a couple or with a group of friends like having a toast and reminiscing about your experiences as a couple. I once had a couple who hosted a family wedding tradition called "The Malört Ceremony"; a bottle of the liquor Malört was passed around a circle and whoever held the bottle had to share what they were thankful for before taking a drink. These personal touches can add more meaning to your elopement, making it unforgettable for guests and loved ones.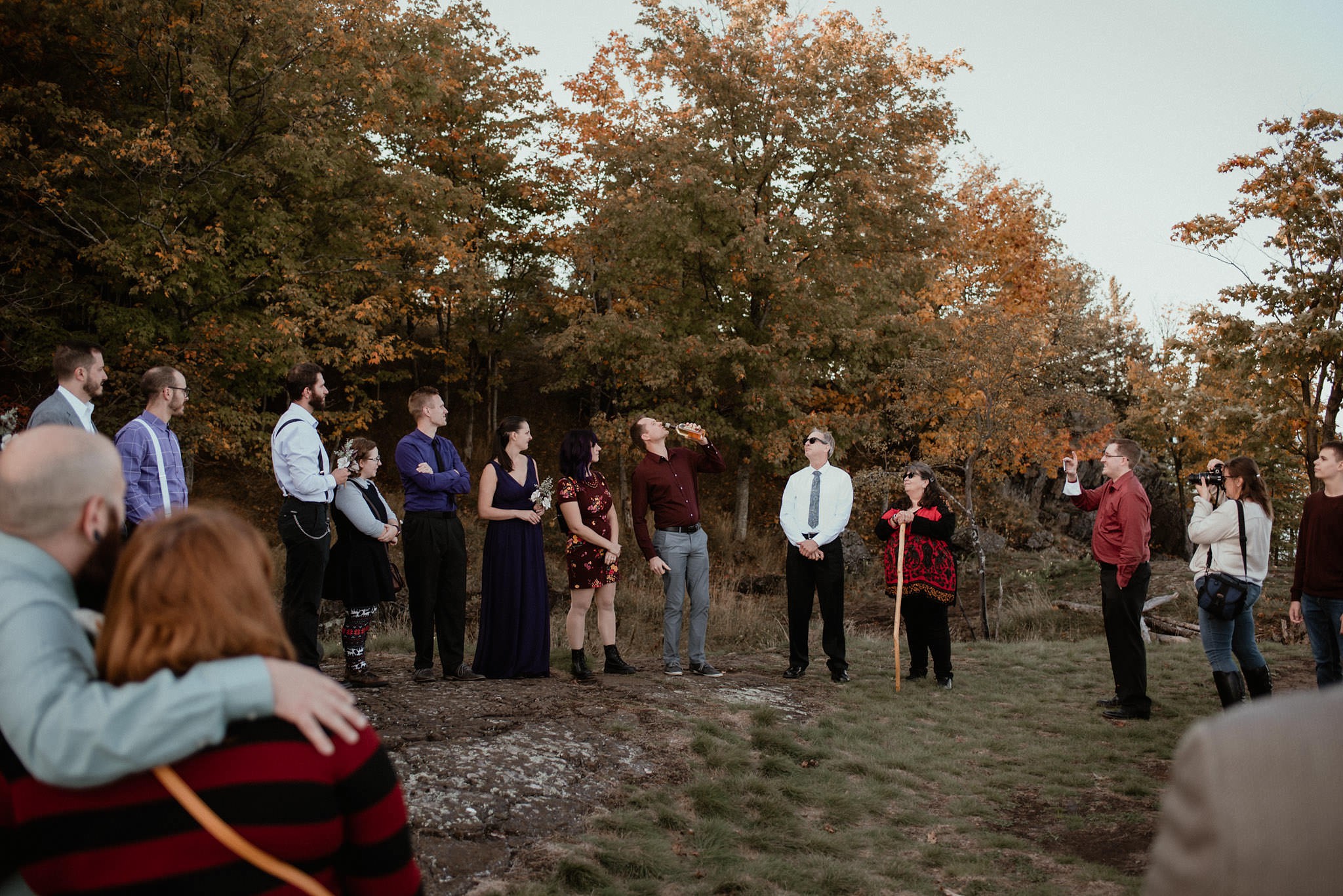 Provide guests with disposable cameras
Often, elopements only have a handful of guests invited, making their point of view of the ceremony all the more rare and wonderful. Old-fashioned film and disposable cameras not only add an analog, vintage twist to your elopement but can also serve as a fun way for guests to capture those moments. The couple can have a trusted family member or friend distribute the disposable cameras before the ceremony, letting guests capture memories from their perspectives.
Write to your future selves
Writing messages to your future selves is a great way to reflect on your wedding day. Before or after the main ceremony, write a letter to yourself and go in-depth into your feelings before, during, and after marriage. If you want to take it a step further, you can include these letters as part of an actual time capsule. A guide on time capsules notes how you can also set aside other items, such as a photo of you and your spouse or a piece of jewelry that you can reflect on in the future once you open the capsule.
Have a picnic
For couples having a remote, outdoor elopement, having a picnic can be a great way to rest up and enjoy the view. This activity is highly flexible, ranging from simple snacks like a charcuterie board or a full meal for just the two of you or several people. You can even get more creative and set up some pillows or table cloth, bring champagne, cupcakes, or even a wedding cake to celebrate the special occasion!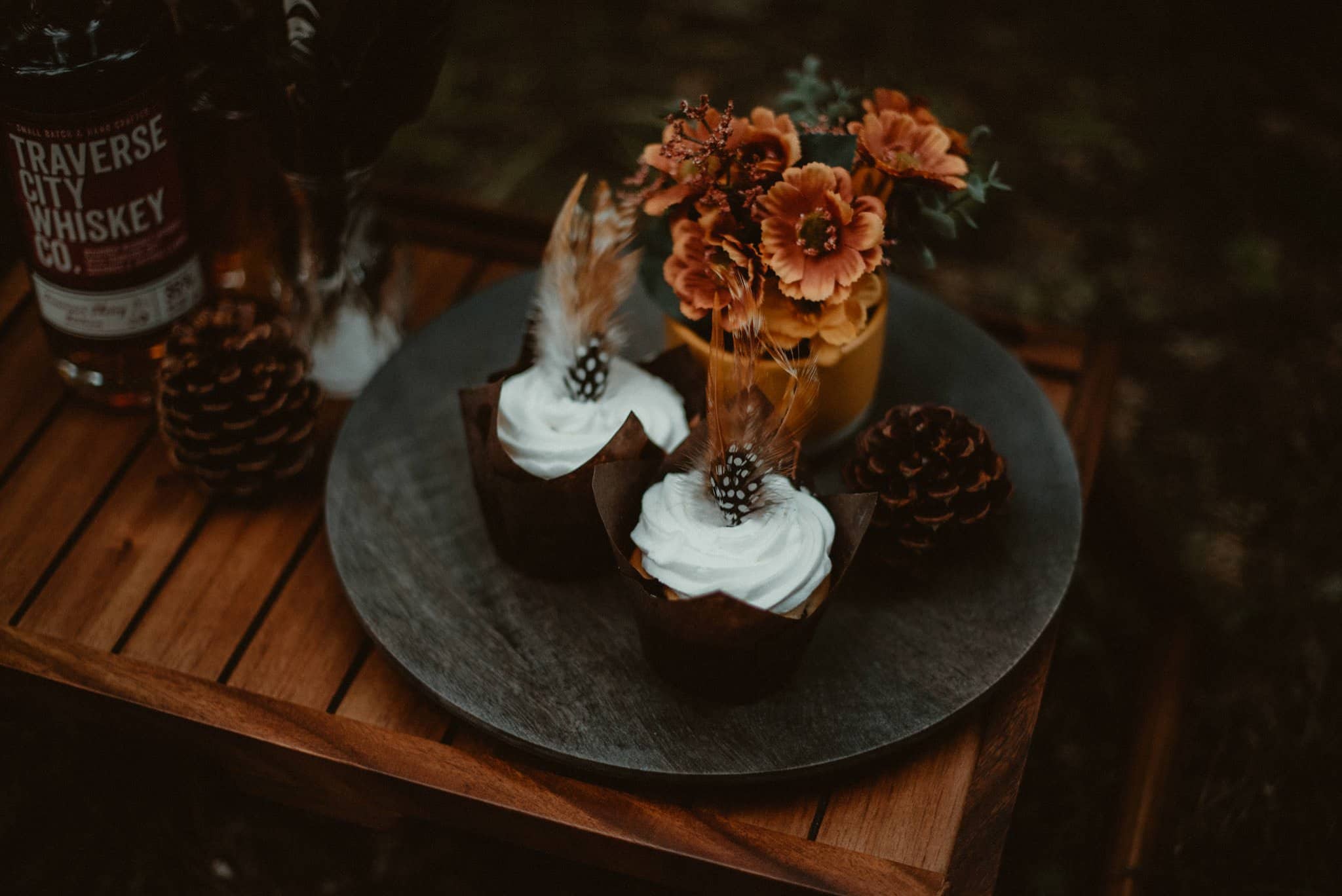 Do fun activities in your wedding attire
You only get to wear your formal elopement outfit once, so why not do crazy things and take photos while dressed to impress? You can try out activities such as riding a snowmobile, rock climbing, or jumping into the water after the ceremony. In addition, an elopement photographer (like me!) can capture these moments and take outstanding pictures you wouldn't have otherwise gotten.
The great thing about eloping is that you don't have to follow tradition — you and your spouse can be as adventurous and daring as you want.
Part of the service I provide is helping couples plan their perfect elopement. Every couple I work with gets access to an exclusive planning guide that walks them through the complete elopement planning process and makes it easy to design an amazing, unforgettable day!