Top 10 Places To Elope On The Keweenaw Peninsula
When it comes to planning a wedding, not everyone wants the traditional big affair. If you're looking for an intimate and unique option, eloping could be the right choice for you. And if you're thinking of eloping on Michigan's beautiful Keweenaw Peninsula, you won't be disappointed. There are plenty of stunning locations to choose from, each with its own unique features and charm.
What makes Michigan's Keweenaw Peninsula a great place to elope?
If you are looking for a breathtaking place to elope in Michigan, look no further than the Keweenaw Peninsula. With its rugged landscape, it is the perfect spot for an intimate wedding ceremony. The Keweenaw has it all: waterfalls, mountains, history, and miles of unique lava-created Lake Superior shoreline. The Keweenaw is the only place in the world that has pure copper running in veins below its surface. It's one of the most breathtaking, unique spots on earth.
Top ten places to elope on the Keweenaw Peninsula
As someone who lives on the Keweenaw year-round, I wanted to compile this list of my favorite elopement places to make it easier for people who are planning an elopement to find the perfect spot. These are all locations that would be best for an intimate elopement with 0-10 guests maximum, and for people who are going to follow the 7 principles of Leave No Trace.
So without further ado, here are my top ten places to elope on Michigan's Keweenaw Peninsula.
1. Copper Harbor
Copper Harbor, Michigan is an amazing place to elope! It has a rugged, remote, off-the-beaten-path charm.
Here are three places I recommend in Copper Harbor for an intimate elopement: Hunter's Point, Horseshoe Harbor, and the Harbor Haus (closed in winter).
Hunter's Point
Hunter's Point is a state park located just on the border of Copper Harbor, with both rugged Lake Superior shoreline and views of Copper Harbor and Brockway Mountain. Eagle sightings are fairly common here. The trail out to the point is an easy to moderate 20-minute hike.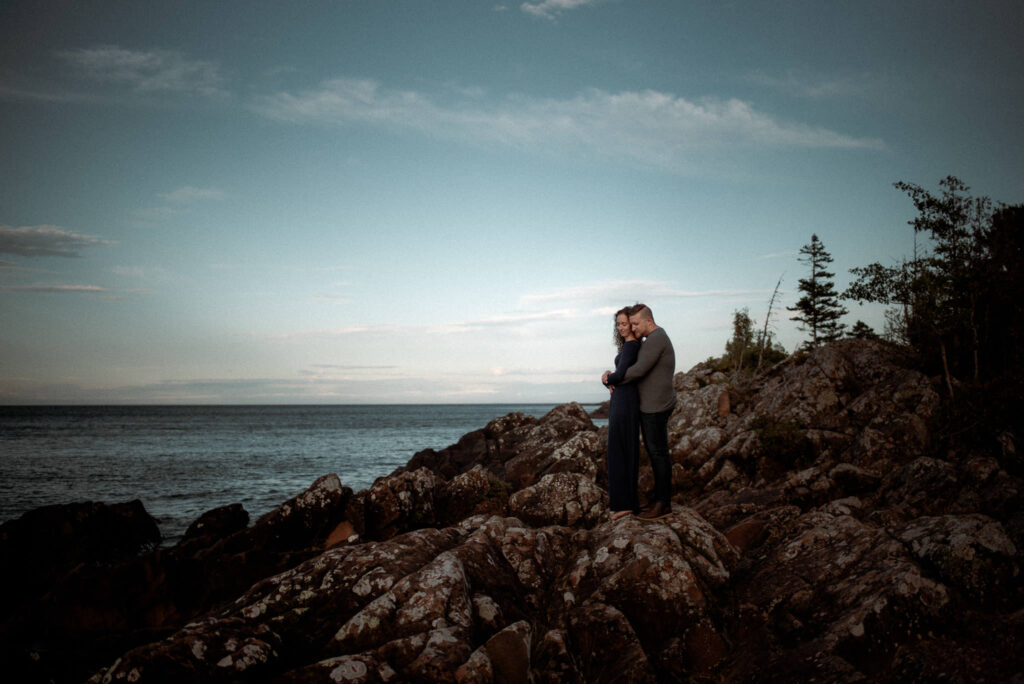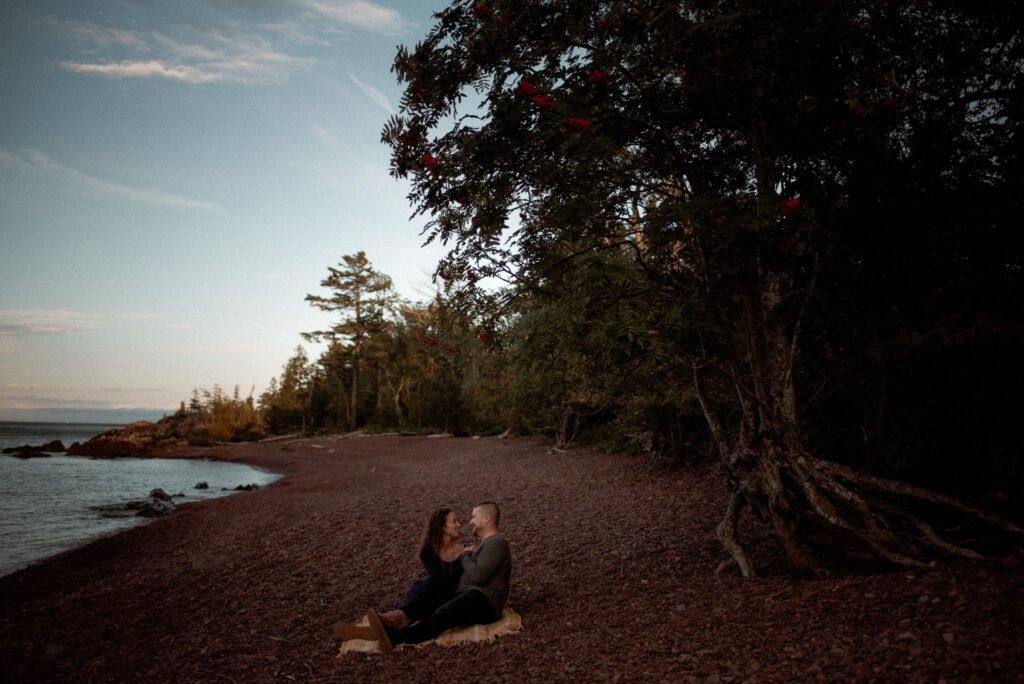 Horseshoe Harbor
Horseshoe Harbor is located around 20 minutes east of Copper Harbor. It's a u-shaped harbor tucked away from civilization past the point where US-41 ends. The road there is a rugged seasonal road with lots of big holes and can be a challenge in a low-clearance vehicle. But the location is worth it- a beautiful rock beach with huge glacial lava rock cliffs!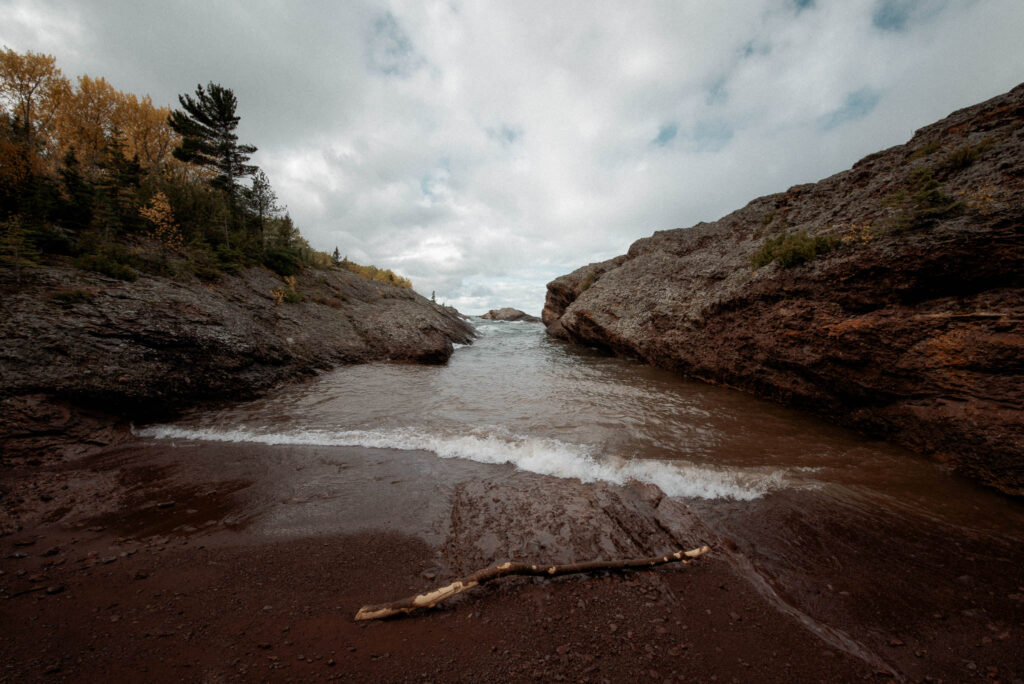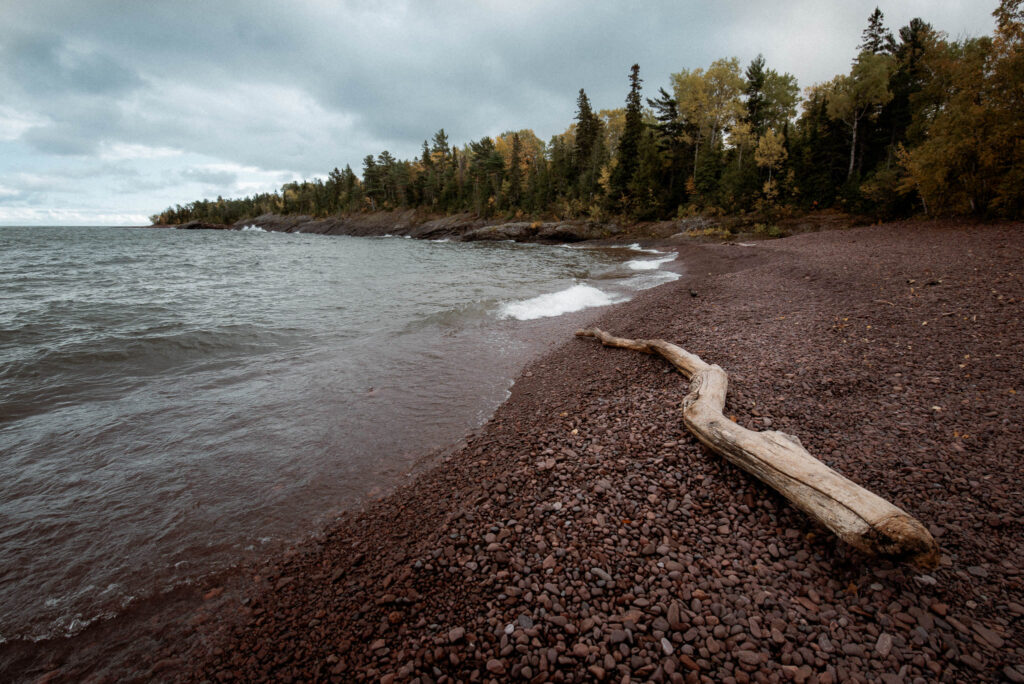 Harbor Haus
An iconic German-style restaurant in Copper Harbor, the Harbor Haus sits right on the shore of Lake Superior with stunning views of the lake and the Copper Harbor Lighthouse. In 2021 the Harbor Haus added a fantastic event space for weddings and other happenings (like Oktoberfest!). The staff here is amazing and would love to help you plan an unforgettable elopement ceremony if you're looking for a place with indoor options.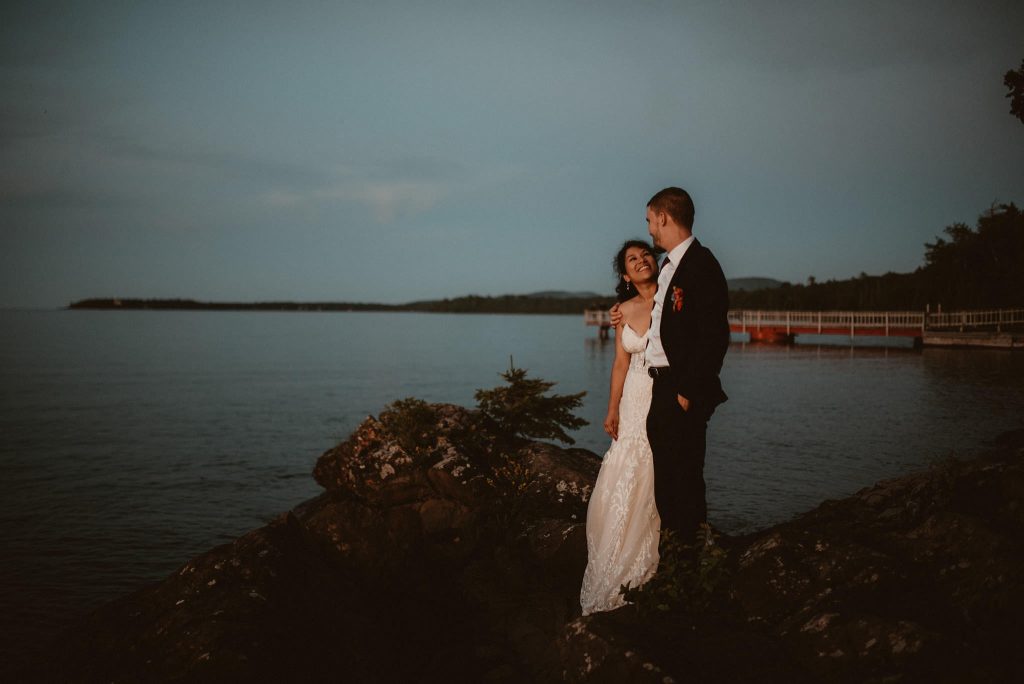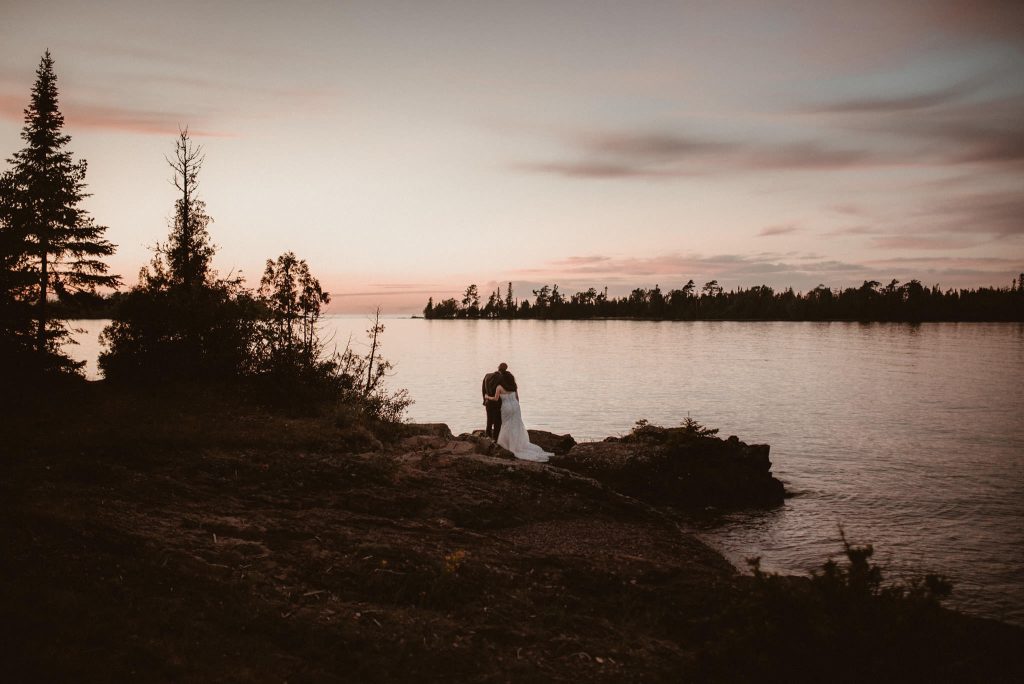 Estivant Pines
One of Michigan's oldest forests of White Pine trees, Estivant Pines is a unique and magical woodland wonderland! There are real giants here. The trail is approximately 1.5 miles total and takes you through an ancient grove of White Pines.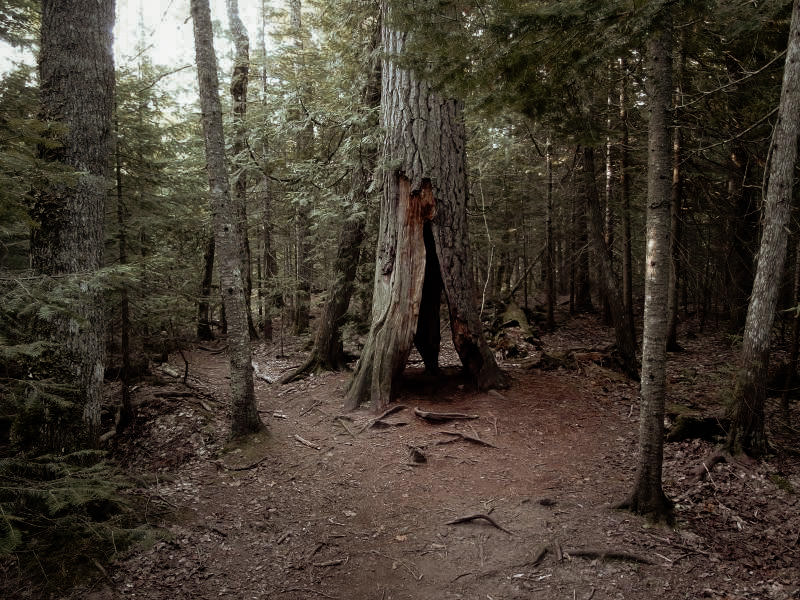 Here's another blog post I wrote with more Spots to Elope in Copper Harbor.
2. Brockway Mountain
Brockway Mountain is located just minutes from downtown Copper Harbor and features a 9 1/2 mile scenic drive with spectacular views of the Keweenaw Peninsula and Lake Superior. There are a few spots on the mountain that are popular, and there are a few that only a few people know about with epic views.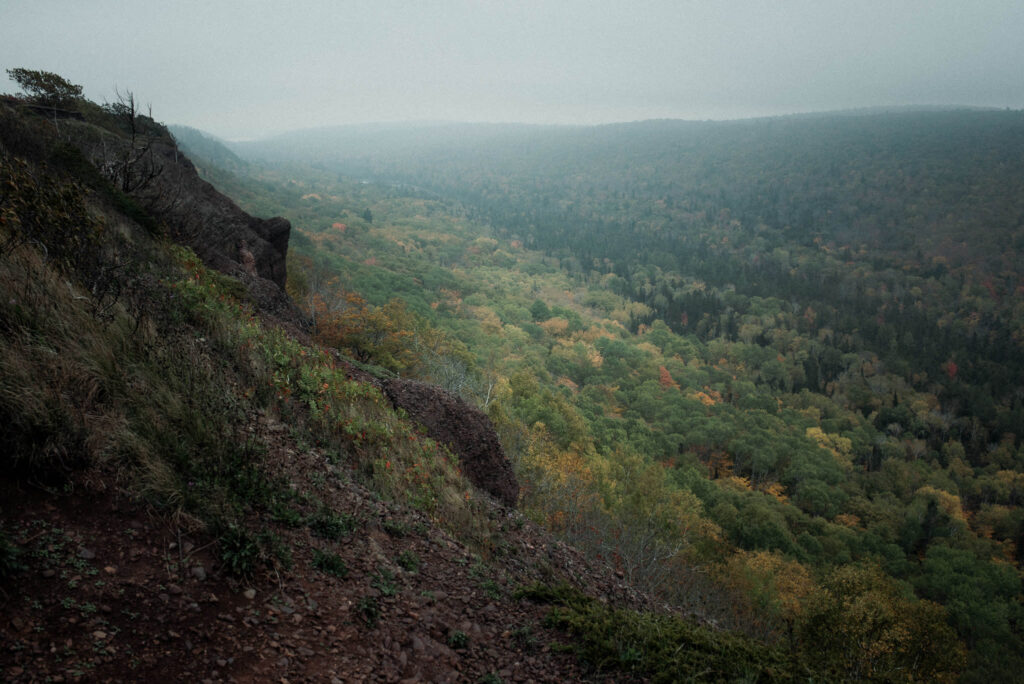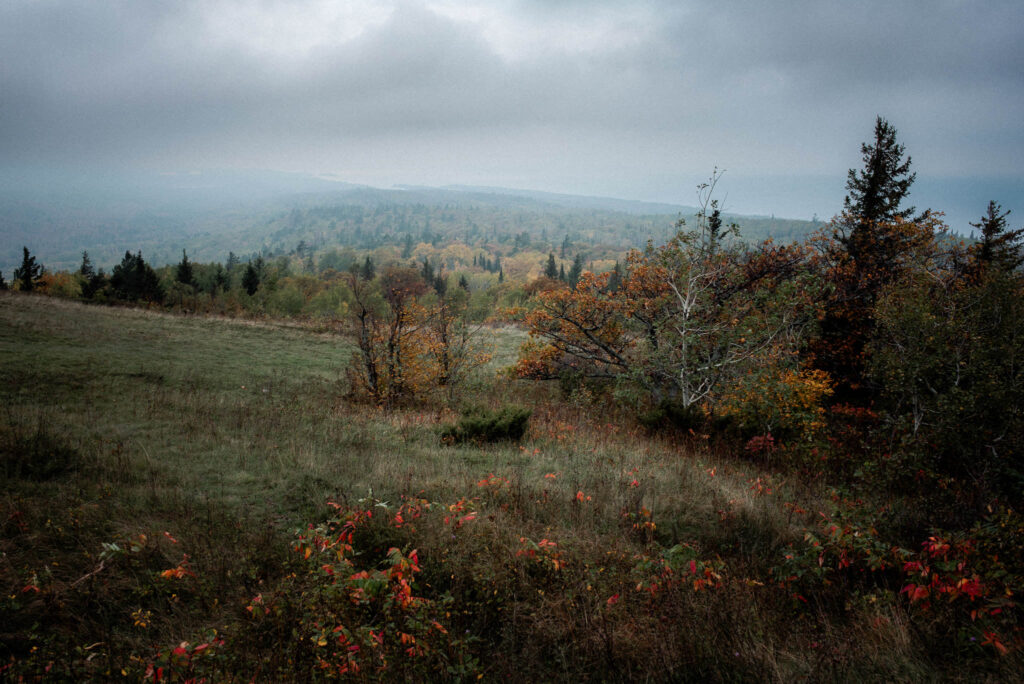 3. Great Sand Bay
The Great Sand Bay is located a few minutes from Eagle Harbor, and around 20 minutes from Copper Harbor. It's a gorgeous beach for watching sunsets and is a great place to find agates and other interesting rocks! Across the street is George Hite Dunes and Marshes Preserve where there are amazing sand dunes.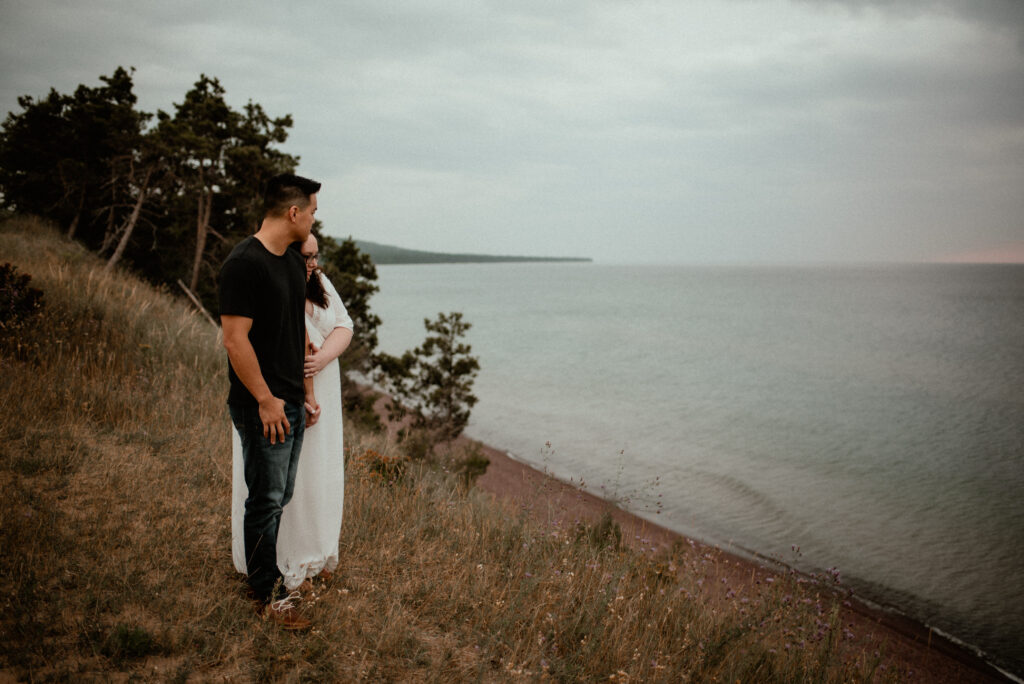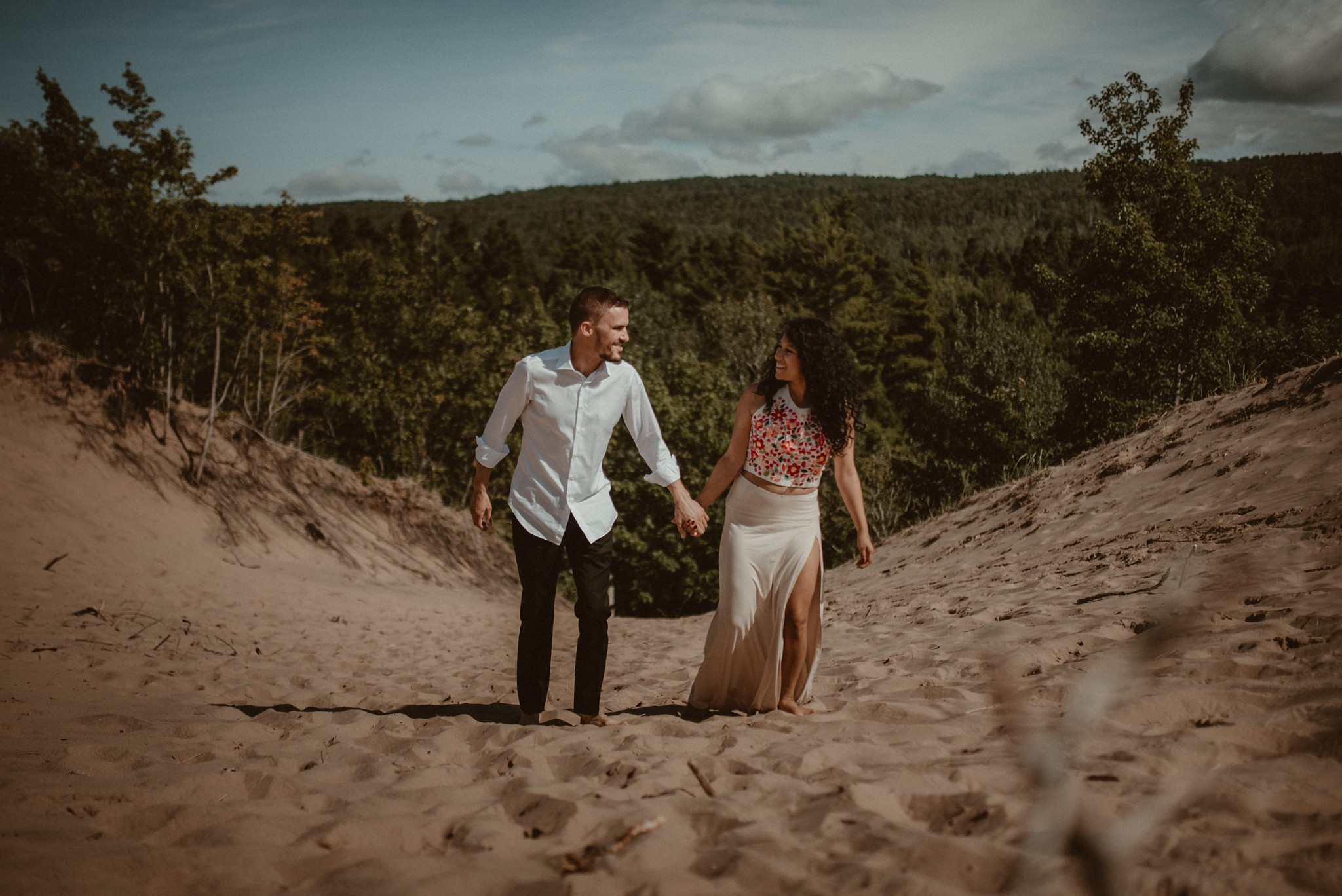 4. Bete Gris
French for "Gray Beast", Bete Gris (pronounced Bay-DE-Gree) is located near Lac La Belle, southwest of Copper Harbor on Keweenaw County's south shore. The beach here is an expanse of soft, white sand and the water is typically a bright turquoise blue. In the distance, you can see the mountains of the Keweenaw. The sands here are said to "sing" when you place the palm of your hand on the surface of the sand and rotate it. However, the sand will cease to sing if it's removed from its home.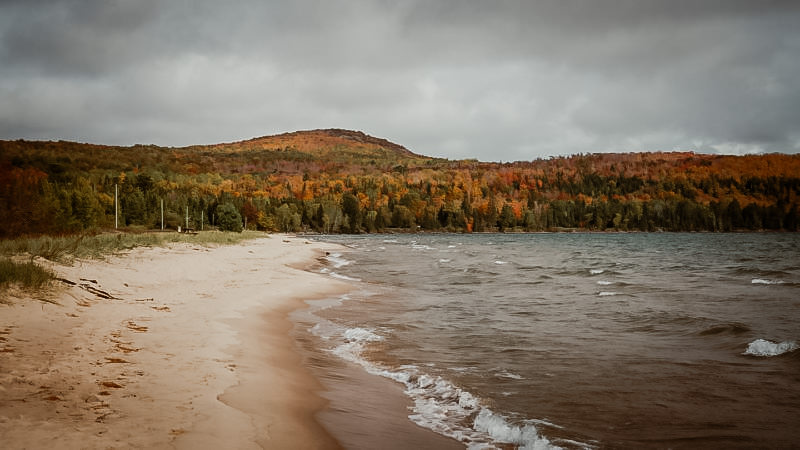 5. Haven Falls
Haven Falls is a perfect waterfall backdrop for your elopement ceremony! Located next to Lac La Belle, this very photogenic waterfall is part of a small roadside park that has a ton of natural beauty. The park also has a large rustic log pavilion with cooking grills.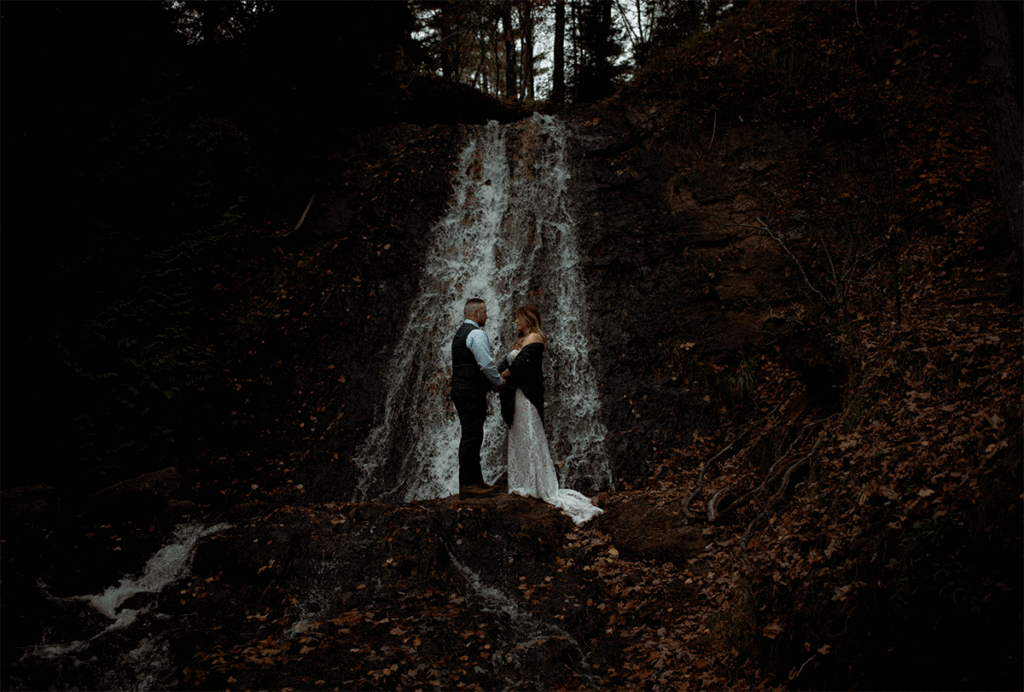 6. Mt. Bohemia
Mt. Bohemia is a ski resort on the Keweenaw Peninsula that is a great place to get married! The resort has cabins and yurts available year-round to rent, plus a nordic spa that's a must-try experience! The staff at Mt. Bohemia is wonderful and would be happy to help you plan your perfect elopement ceremony.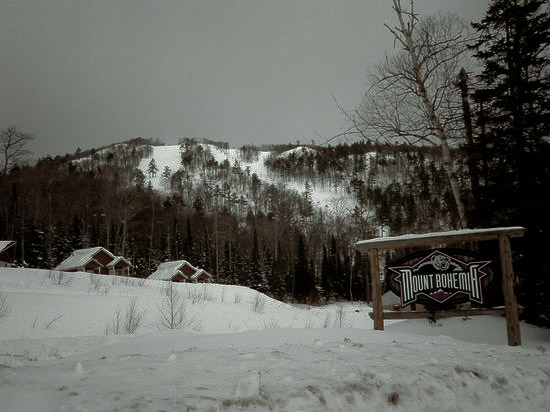 7. Mt. Lookout
Otherwise known as "Mount Baldy", Mt. Lookout is one of the highest, most scenic spots on the Keweenaw. This ancient volcanic shelf rises around 700 feet above Lake Superior and offers spectacular panoramic views of Lake Superior and the Keweenaw Peninsula.
Because of thin soil and harsh conditions, vegetation can be extremely slow to recover or reestablish following excessive trampling. Because of this, it's important to stay on the trails and leave rocks and plants alone.
It's a steady, uphill hike for 6.7 miles to get to the top, so plan on 2.5 hours minimum one-way. But the hike is totally worth it!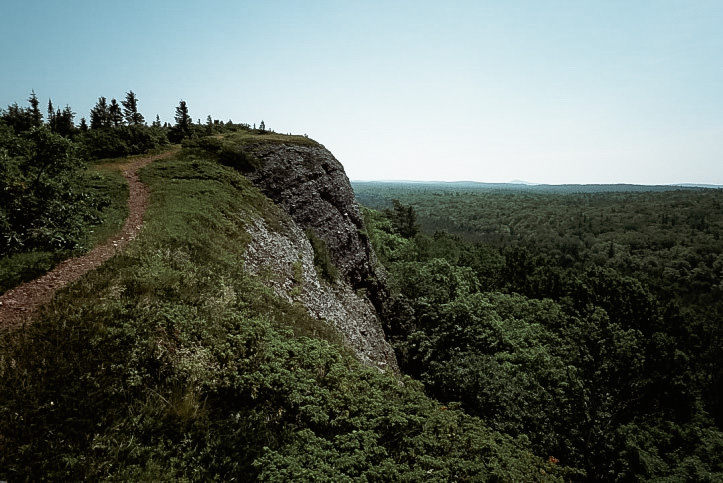 8. Calumet Waterworks
This park is located on the western shore of the Keweenaw, about 10 minutes from downtown Calumet. The park features a rugged rock beach which is a perfect spot to watch the sunset and hunt for agates. And across the street is Gardners Creek Trail, a beautiful hike through the magical woodlands of the Keweenaw.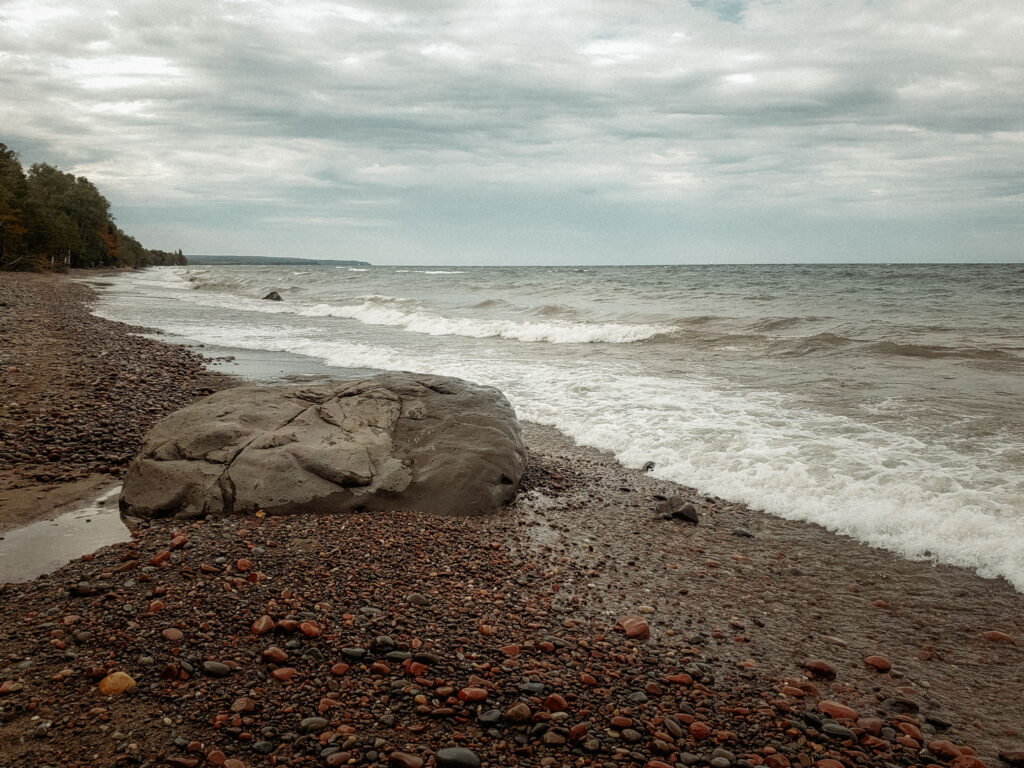 9. HUNGARIAN FALLS
Hungarian Falls is a hidden gem that boasts 4 incredible waterfalls in the heart of the Keweenaw! There are several amazing spots where you could set up a small ceremony. This spot is managed by The Keweenaw Land Trust so if you're hoping to have more than just a couple of guests you should contact them for info on what's allowed and what isn't.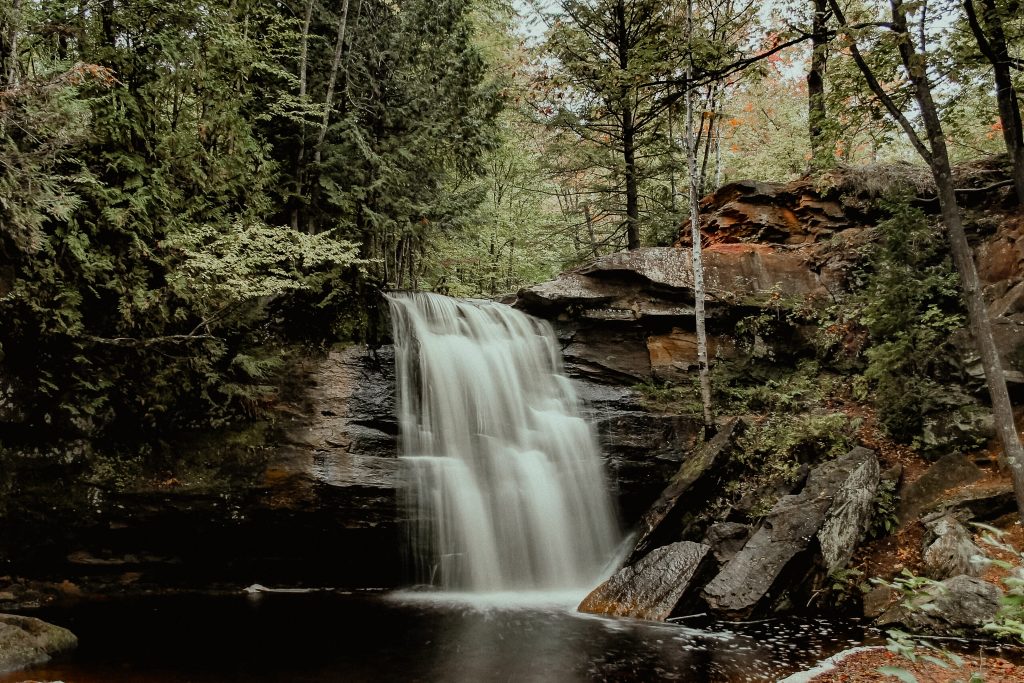 >
10. McLain State Park
I love this park in the summer because it has beautiful beaches on Lake Superior, including a calm harbor where getting in the water isn't so cold! And there's a little shop where you can walk up and get hand-dipped ice cream. Yummm. There are also spots in the park that feature tall red pines, always a great spot for photos!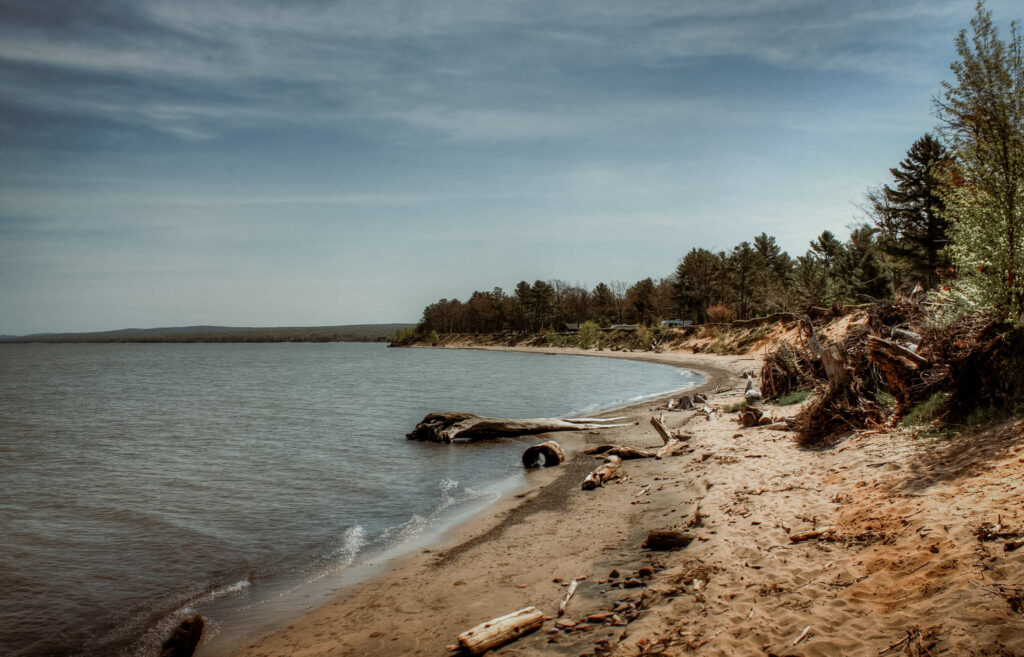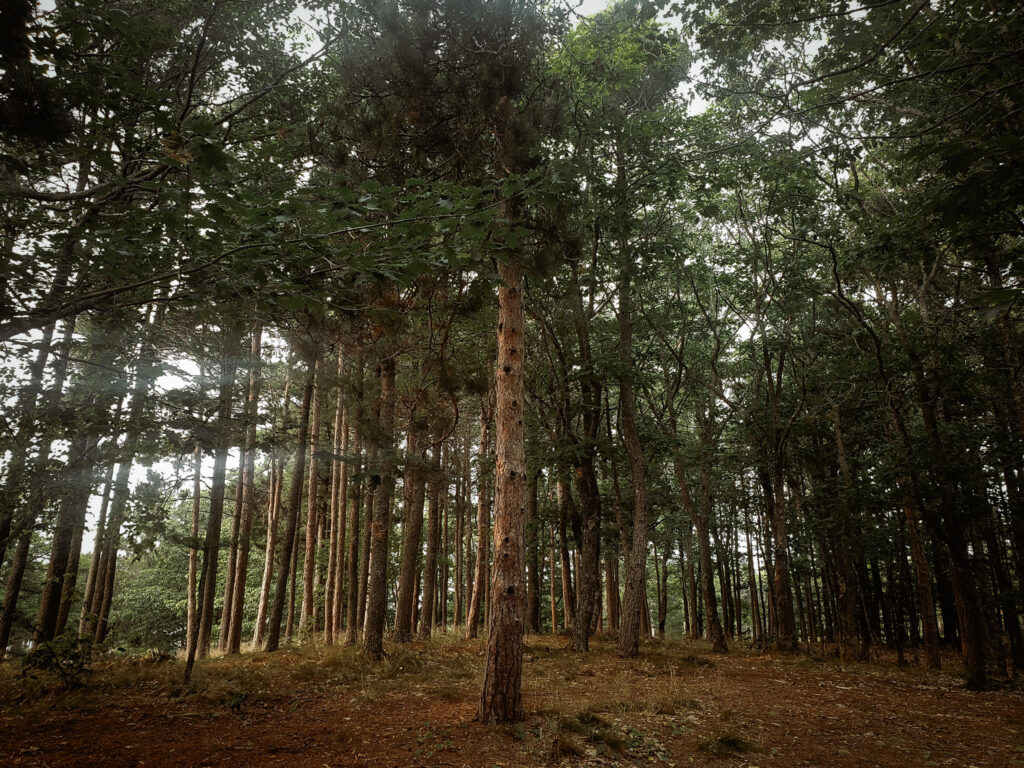 Eloping on Michigan's Keweenaw Peninsula?
If you are looking for a place to elope that is unique and off the beaten path, the Keweenaw Peninsula is definitely worth considering. With its incredible natural beauty and diversity, you will have an unforgettable experience here.
Want to learn more about these spots, or hear about even more secret Keweenaw elopement locations? Contact me today – I'd love to hear from you!