How Much Does It Cost To Elope In Michigan?
THE AVERAGE COST OF A MICHIGAN WEDDING
In 2020, the average cost of a wedding in Michigan was $17,742 That's a decent down-payment on a house, right?! Of course, that's just an average- many couples have weddings that cost less, and many have weddings that cost a lot more. But here in Michigan, for a traditional wedding, you can plan on shelling out around $15,000 to $22,000 for your big day.
WHAT DOES THAT MONEY PAY FOR?
Here's a typical breakdown of an average, traditional wedding (rounded):
Reception Venue – $10,000
Photography – $4000
Wedding Planner – $2000
Florist & Decor – $2000
Wedding Dress & Accessories – $1900
Other Attire – $500
DJ or Band – $2000
Wedding Cake – $600
Catering – $50 (per person)
Transportation – $400
Favors – $245
Rehearsal Dinner – $1200
Invitations – $350
Hair & Makeup Styling: $250
And don't forget that, aside from your photography, pretty much everything on this list is not going to matter after the day of your wedding. Sure, you'll have memories, and you'll have photographs to look at. You'll also have a really expensive dress that you won't ever wear again, and you'll have to figure out what to do with it. You'll also have created tons of waste. The average wedding produces 400 lbs of garbage.
WHAT ABOUT ELOPEMENTS?
I have something exciting to tell you…
…you can have an amazing, unforgettable, elopement in Michigan for less than half of the cost of an average wedding! You'll be able to share an intimate, exciting experience of a lifetime, and not worry about expectations from other people, and the pressure and stress of putting together a big, traditional wedding. Eloping is less harmful to the environment, and allows you to really make the most of your wedding day!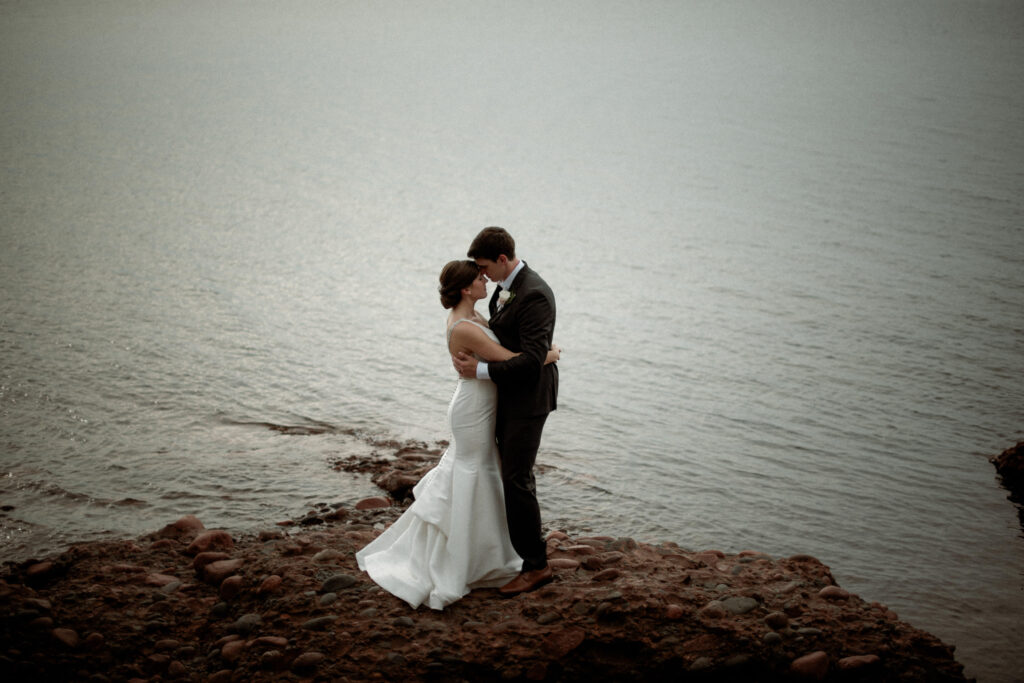 THE COST TO ELOPE
Let's look at an example of an elopement vs. a traditional wedding. Keep in mind that when it comes to planning your elopement, the sky's the limit! There are no rules, and you can do anything that feels right for you. You can literally go anywhere, and do anything!
PHOTOGRAPHER
I'm passionate about helping couples have a wedding day that's all about them- what they love most- and what they want. I have first-hand experience from my own wedding, as well as helping multiple couples plan their elopements- all over the globe. So if you don't want to hire a planner, I can help you DIY!
The average cost of your experience with me is $5500, and that includes everything- ideas for your day, helping you with your timeline for the day, recommendations for places to stay, things to do, other wedding vendors, and documenting your wedding day story in amazing, meaningful photographs that you get to keep forever. All travel costs and extra fees are included, so you don't have to worry about anything!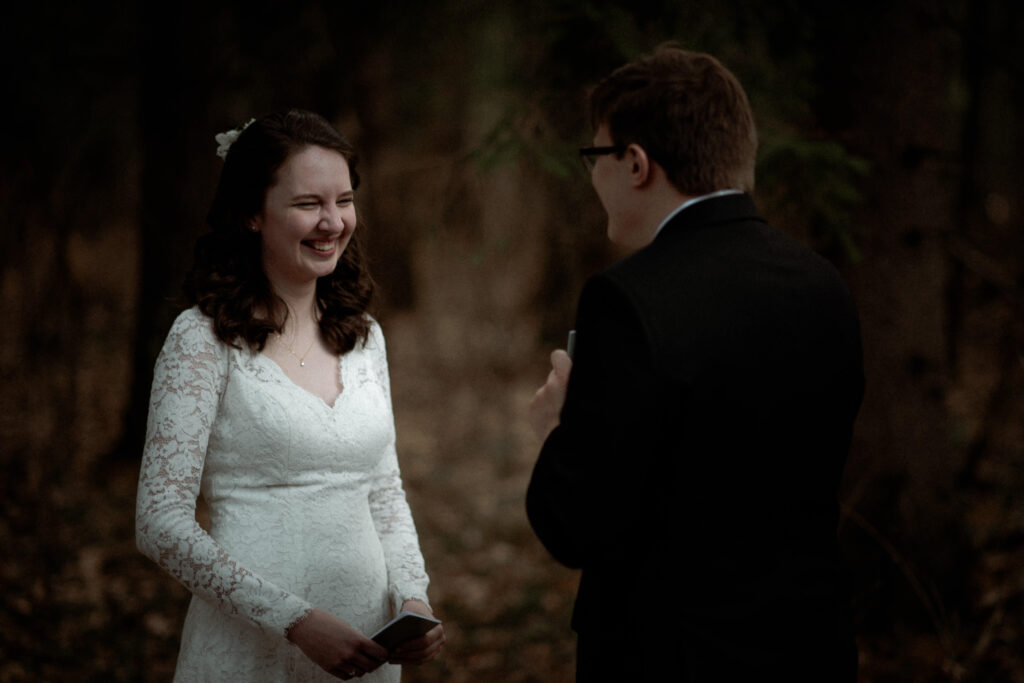 TRAVEL COSTS
For this example, let's say you're planning to elope in the UP (a pretty spectacular idea!). It depends on where you're coming from, but let's use the Chicago area as an example. You can drive to the western Upper Peninsula in less than a day.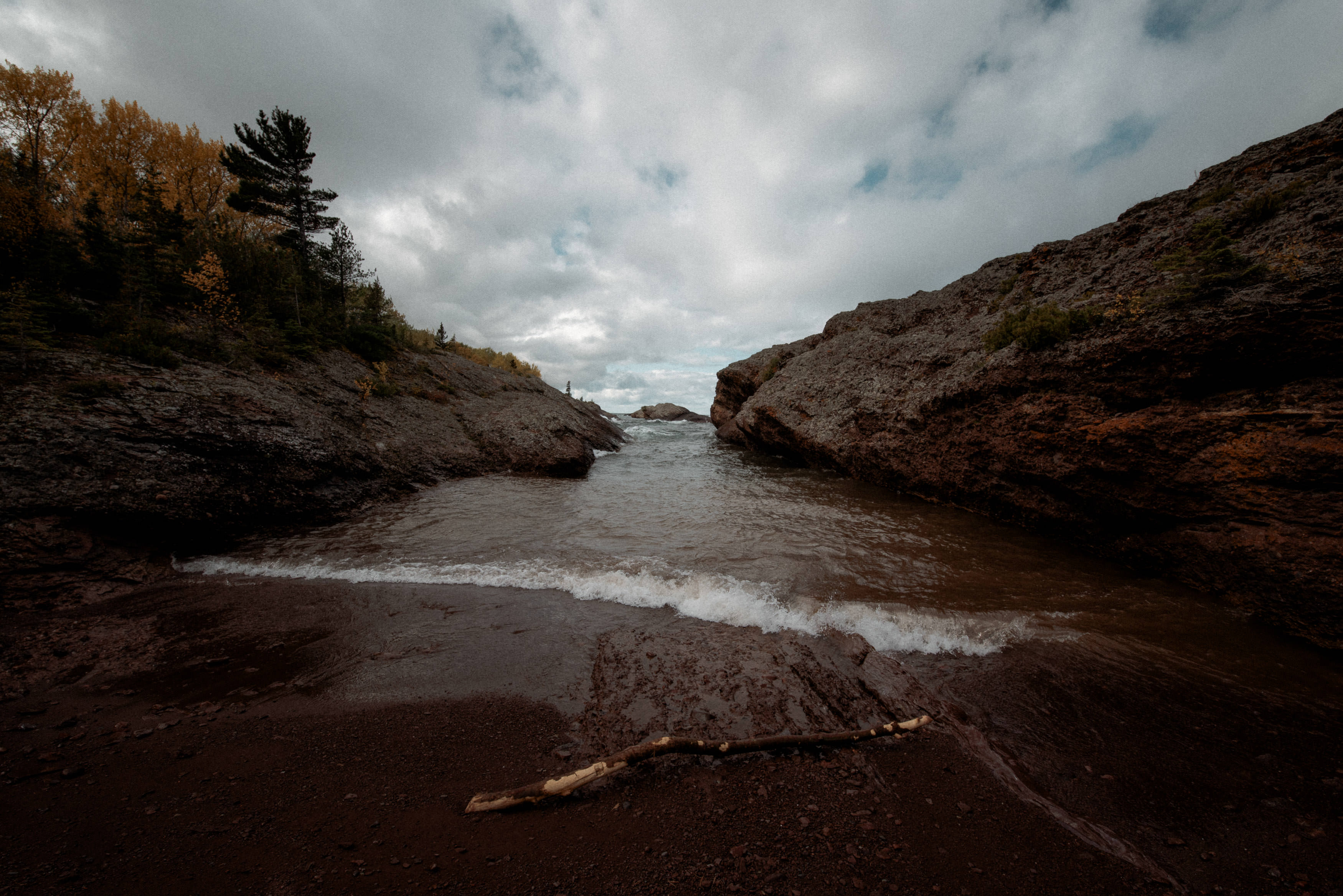 A PLACE TO STAY
There are lots of hotels and other places to stay in Michigan's UP. I recommend choosing a place that offers some kind of privacy and comfort. A historical inn like the Laurium Manor, or a Bed & Breakfast, or an Airbnb like these.
Assuming you'll probably want to stay for a few days to relax, enjoy local activities and sightseeing, and to make the most of your trip, we'll use 5 nights as an example.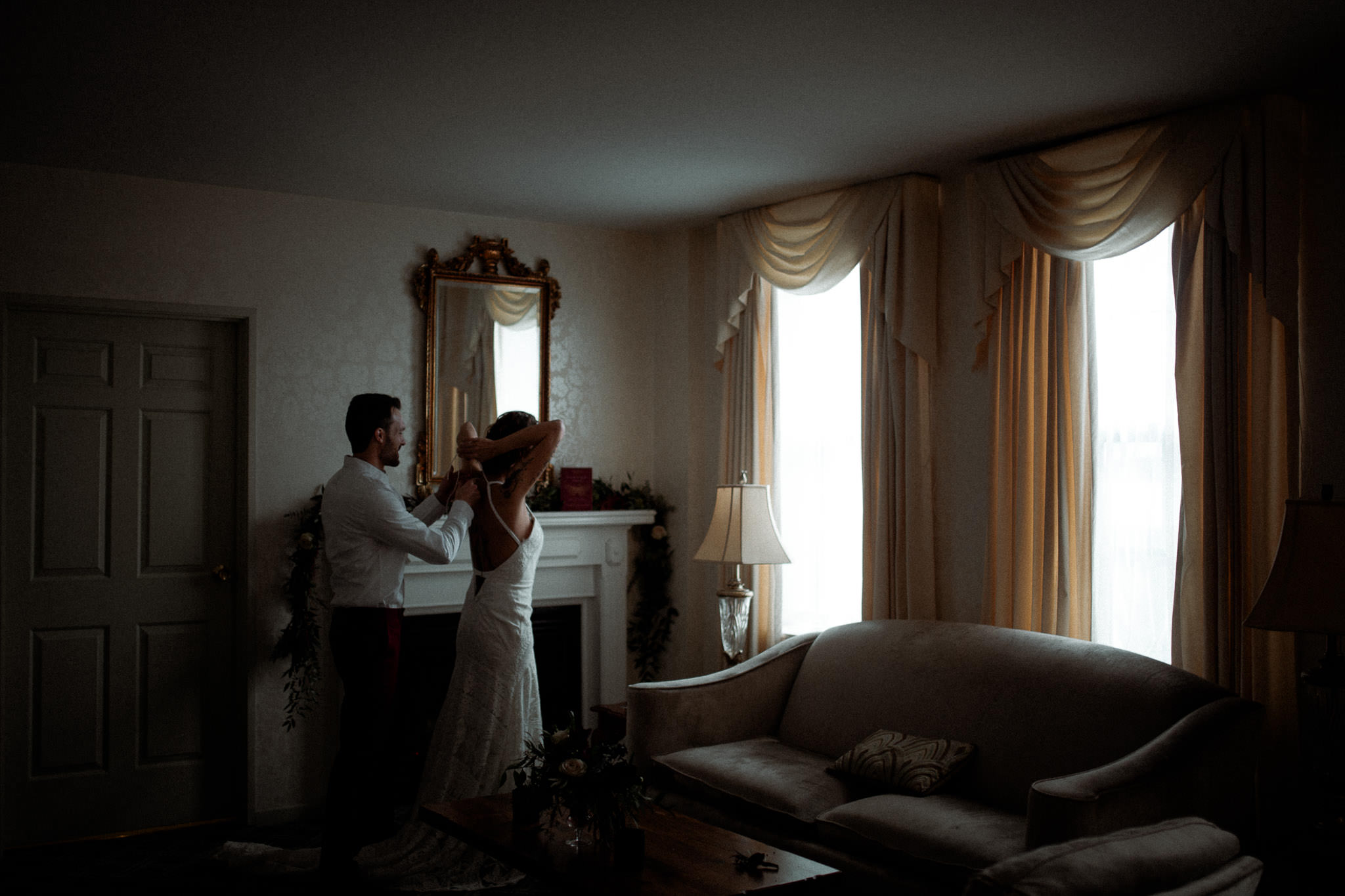 TRANSPORTATION
You'll need a way to get around on your trip, so let's say you decide to rent a car. Not just any car, though- this is your wedding! Let's have you rent a big truck with high clearance so you can go explore the wild north while you're here.
Get ready for this- we're still only at $7500 for your elopement! Less than half the cost of an average traditional wedding in Michigan!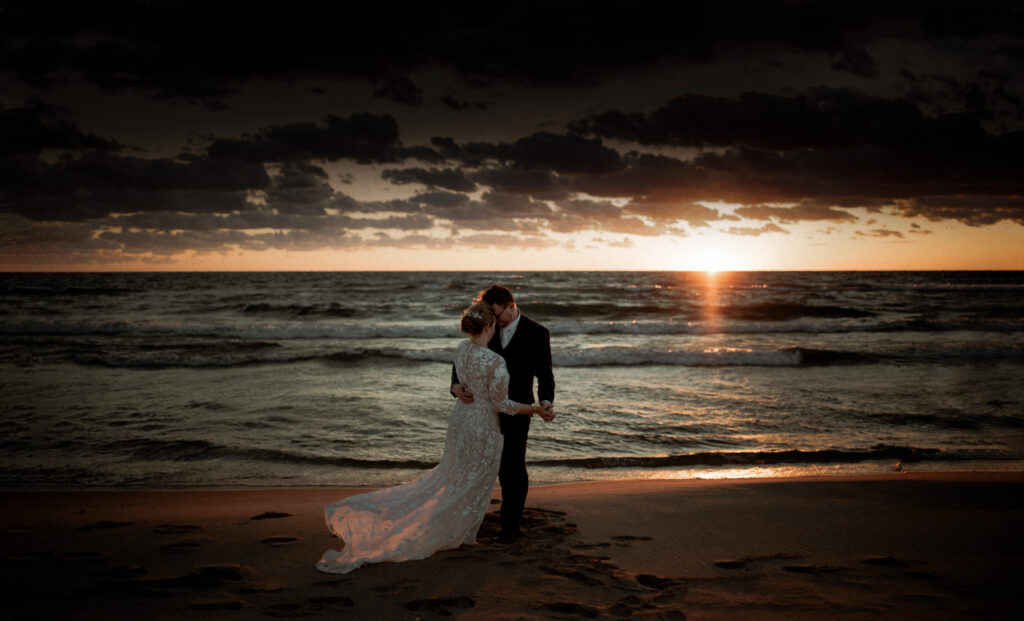 VENDORS
Let's add in the cost of having an officiant for your wedding ceremony, hair and makeup styling for one person, and a bouquet. Because…why not?!
The costs for these extra vendors can vary a lot, so let's just say: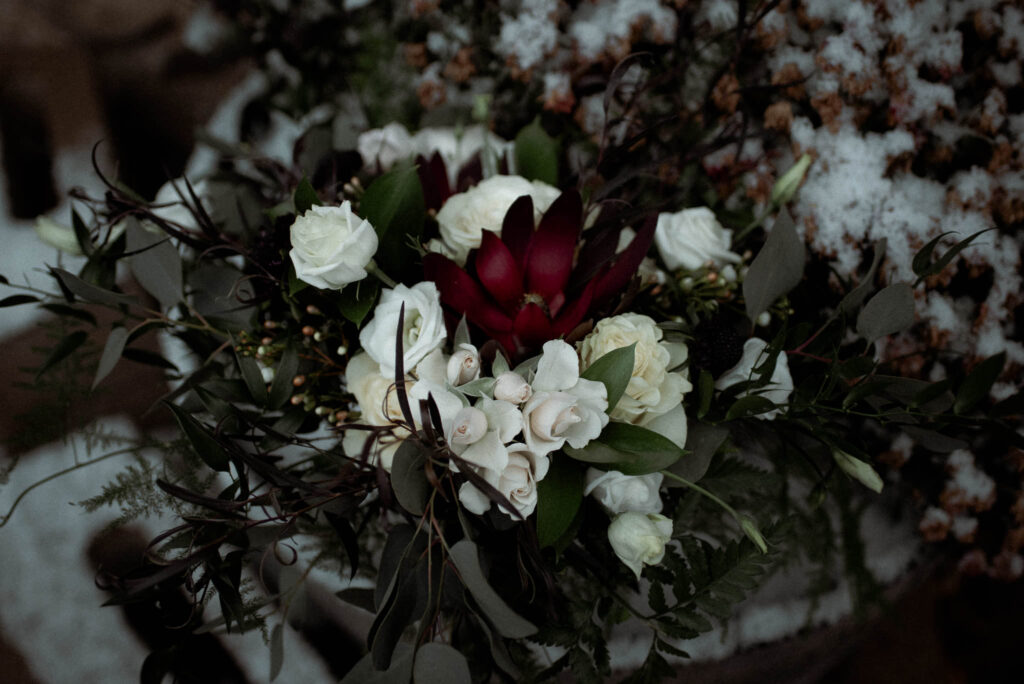 FOOD
Let's be honest- food is important. You're going to want to eat out, try all the pasties, and not have to worry about your budget. Let's overestimate and plan on $175/day. That way you have plenty extra for local beer and craft cocktails. And maybe you want a special meal on your wedding day.
ACTIVITIES
Since you're here for a few days, you'll probably want to partake in some local activities. This can vary widely, depending on the location! Here are some ideas for you.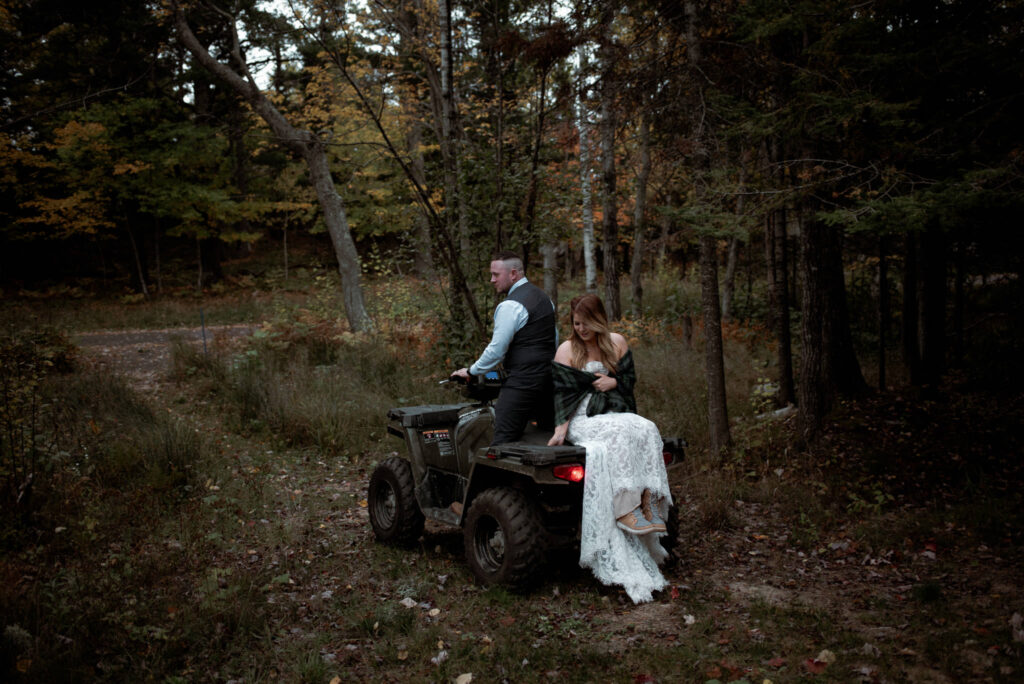 ANNOUNCEMENTS
You'll probably want to send out announcements to your friends and family, to let them know you've tied the knot. So let's add 150 announcements from Basic Invite, at $1.50 each. When you use the promo code LUMEPHOTO at checkout, you'll get 30-40% off!
And that makes the grand total for this elopement…
And that number can vary greatly! It's possible to elope for far less, depending on where you choose to elope, where you stay, if you invite guests, and what you want to include. It's also possible to spend a lot more creating a lavish, luxurious experience!
Like I said, the possibilities are really endless, and if you decide to work with me as your elopement photographer and guide, I'll be happy to help you plan the most amazing experience that's exactly the way you want it.
If you're ready to start talking about what that might look like for you, just reach out!
---
Lume Photography is a fine art elopement and wedding photographer based in Michigan, traveling worldwide. Behind the camera you'll find me (Andrea)- a girl who loves animals, the wilderness, and love stories. I believe in magic, soulmates, and the hidden forces of energy that connect everything and everyone in the universe. My favorite places are the woods, the mountains, and the ocean. My passion is documenting the moments, emotions and connection between two souls in love, in wild places. I travel to Arizona, Colorado, California, Scotland, and beyond to photograph wild elopements and small destination weddings.