Ideas to Include Family And Friends When You Elope
Eloping is a wonderful way to focus on what's truly important on your wedding day: your love for each other. Many couples are choosing to forego a wedding with guests in favor of an elopement day that's truly intimate & stress-free. But just because you're choosing a "just us" wedding doesn't mean you have to exclude your loved ones. Here are some ideas for how you can include your family and friends on your special day.
Have a post-elopement celebration.
This is a great way to include all of your loved ones in the fun! After you've returned from your elopement destination, throw a party or host a dinner, and share all the details of your special day with everyone. You can even show off your wedding photos or have a slideshow presentation! This is also a great opportunity to exchange vows in front of all your friends and family if you didn't get a chance to do so at your elopement ceremony.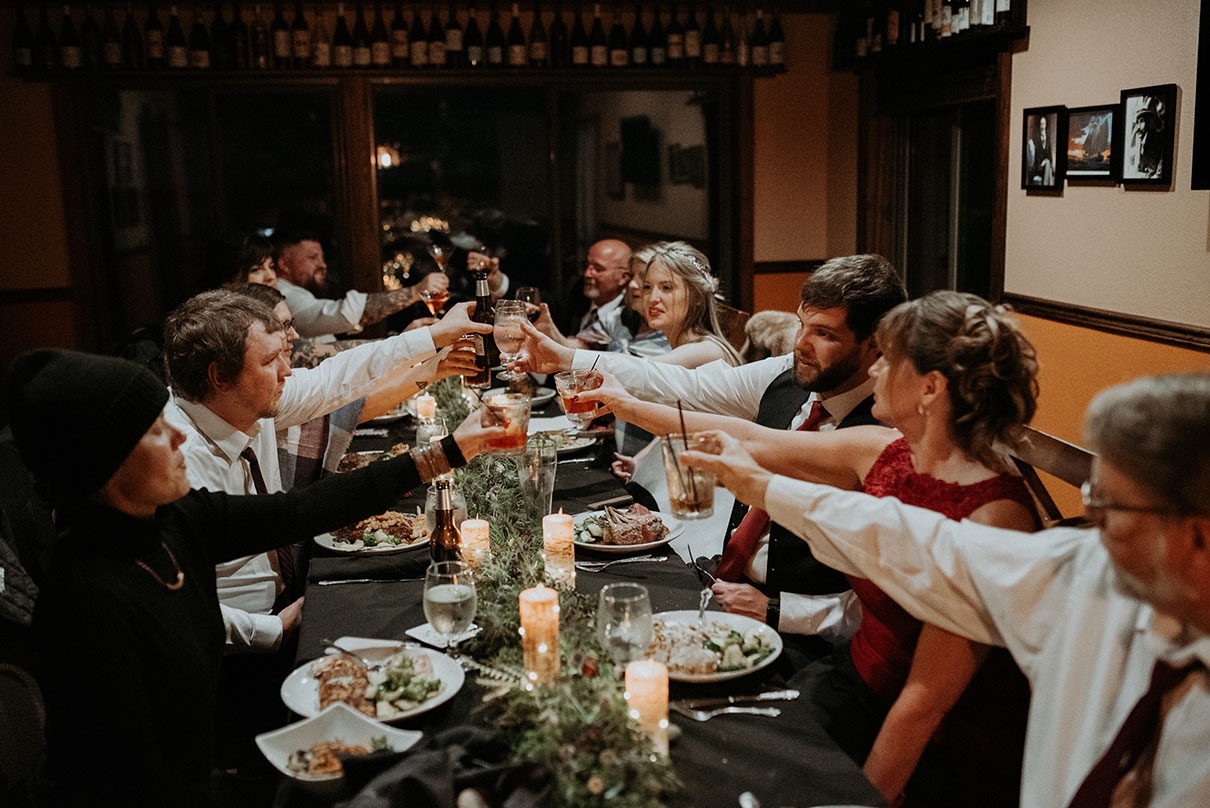 Include your family in the planning process.
Even though you're eloping, that doesn't mean you can't involve your family in the planning process! If you have parents or siblings who are supportive of your decision, involve them as much as possible. Ask them for advice on hairstyles, flowers, etc. Ask them to share about their own wedding experience, their favorite wedding memory, and their biggest regrets. They'll be more than happy to be involved, and it will make them feel important even though they're not physically present on the big day.
Letters from loved ones.
You can ask everyone from your grandparents to your best friends to write a letter expressing their well-wishes for your new chapter. These letters can be filled with advice, memories, well-wishes, and anything else your loved ones want to say to you on this special day. Then, you can open them up on your wedding day. Not only will it be a sweet surprise, but it's also a way to feel connected to the people who matter most to you, even if they can't be there in person.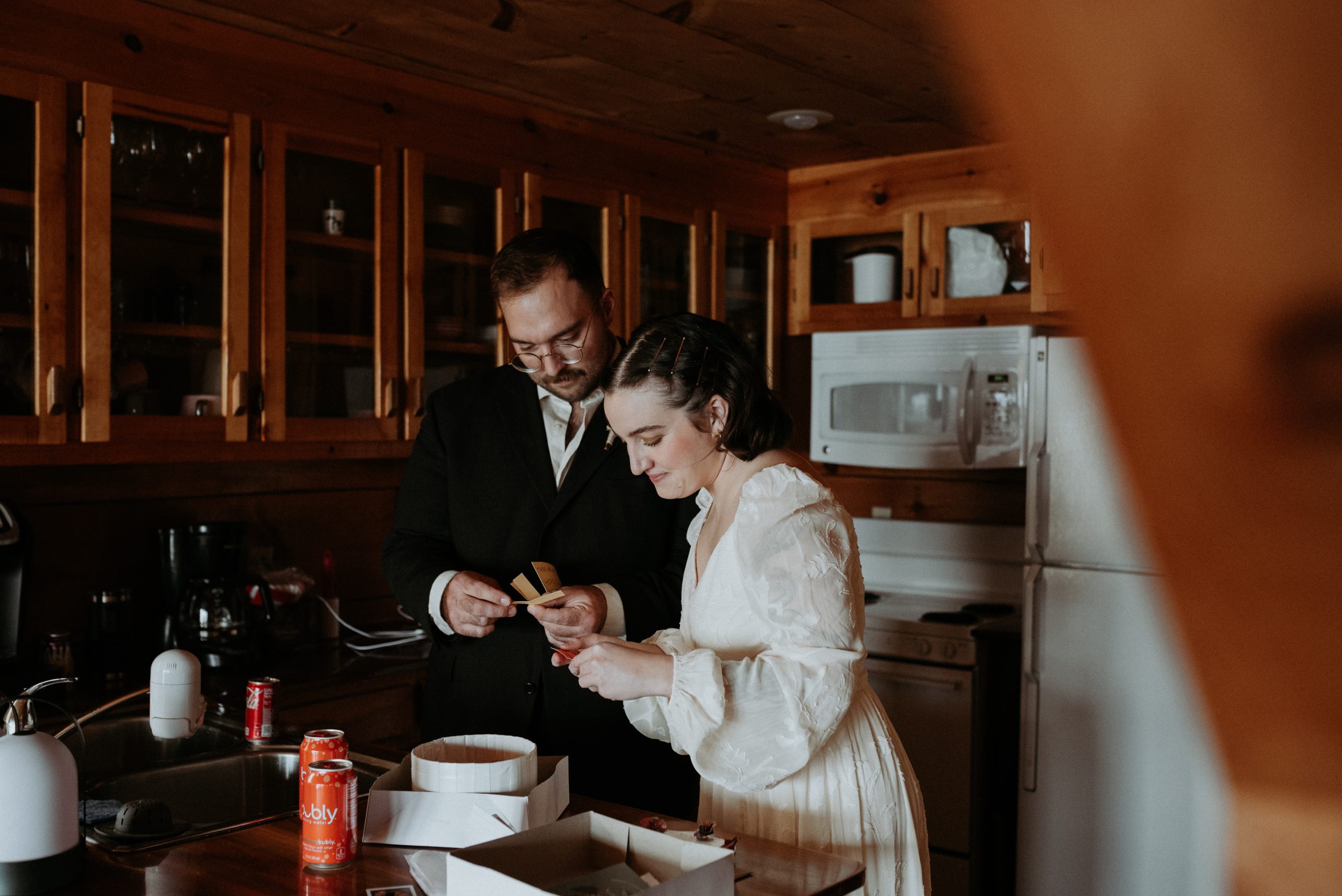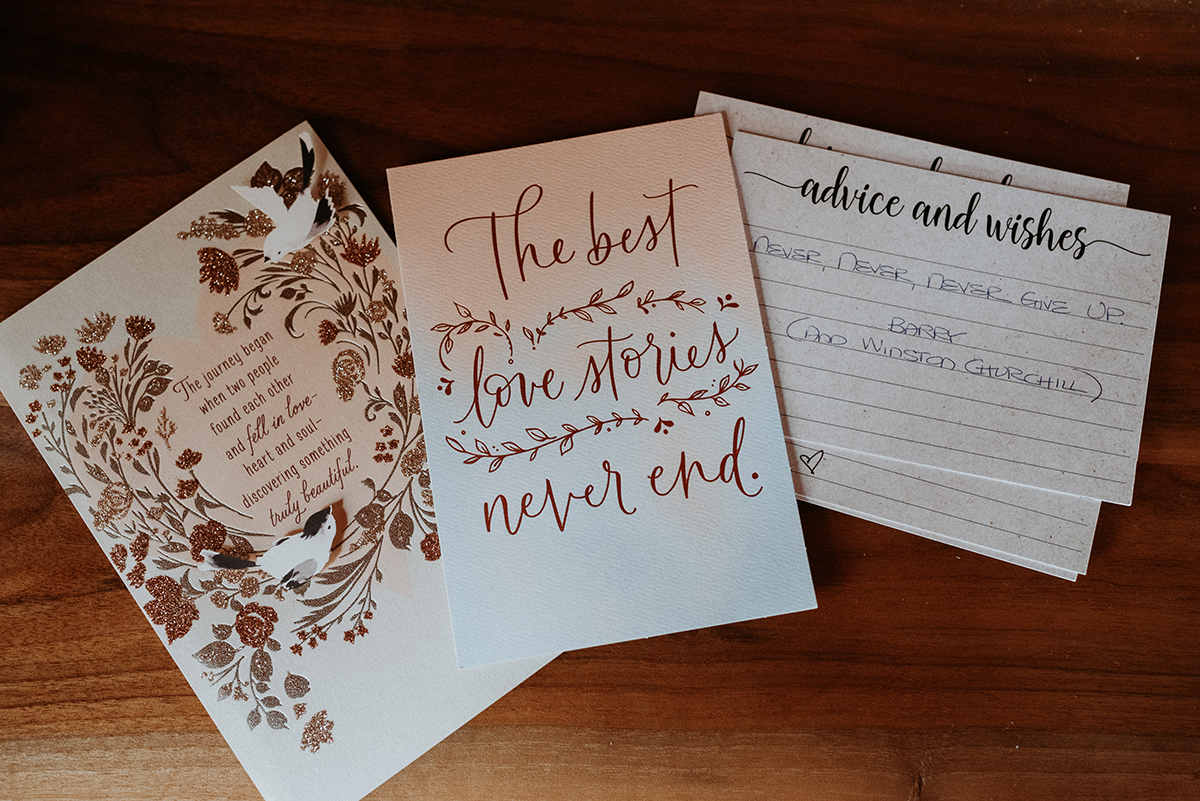 Get together, remotely.
Have a Skype or Facetime call with all of your guests during the ceremony or on the day of. This way they can still be there with you and feel like they're part of the moment!
Share your ceremony video.
Record your ceremony and send the video out to all of your loved ones afterward. This way they can watch it whenever they want and feel like they were right there with you on your big day!
Get creative with your announcements.
Announcing your elopement plans beforehand can actually be really fun (and will definitely get everyone talking). You could send out "save the date" cards or even announce it on social media using creative hashtags or photos. Be sure to include a note about how eloping was the best decision for you as a couple. Ask them to celebrate with you in spirit on your special day! And most importantly – don't forget to tell everyone how much you love them and appreciate their support, even if they couldn't be there in person!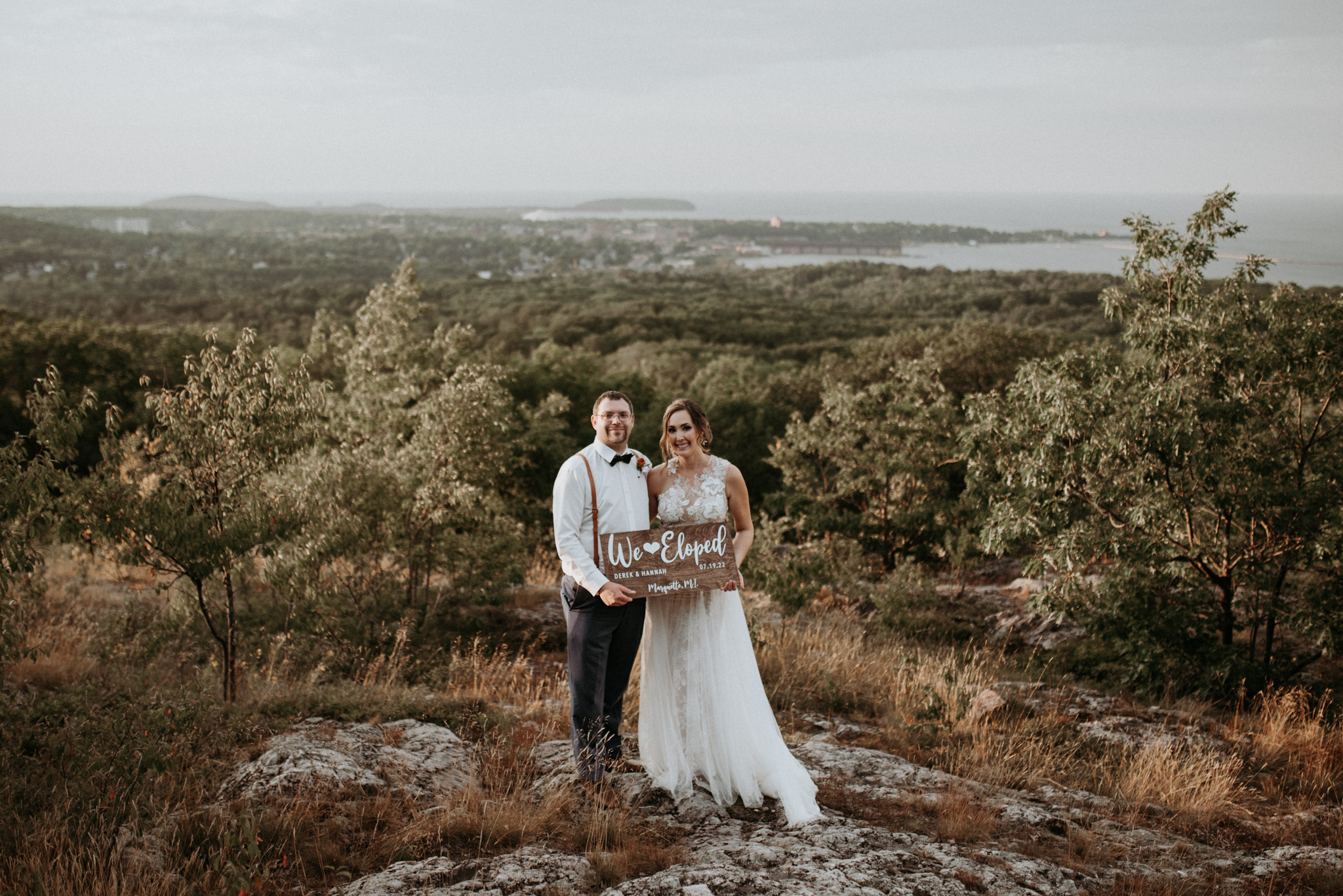 Eloping without guests doesn't mean you have to exclude all of your loved ones from the festivities! There are plenty of ways to include them in the process, both before and after the big day itself. If you're nervous about breaking the news of your plans to friends and family, here's a resource I put together that might help.
So go ahead and start planning! By following these tips, you'll be sure to make everyone feel included on your big day.
:) Andrea