Chachagua Rainforest Ecolodge Wedding | Costa Rica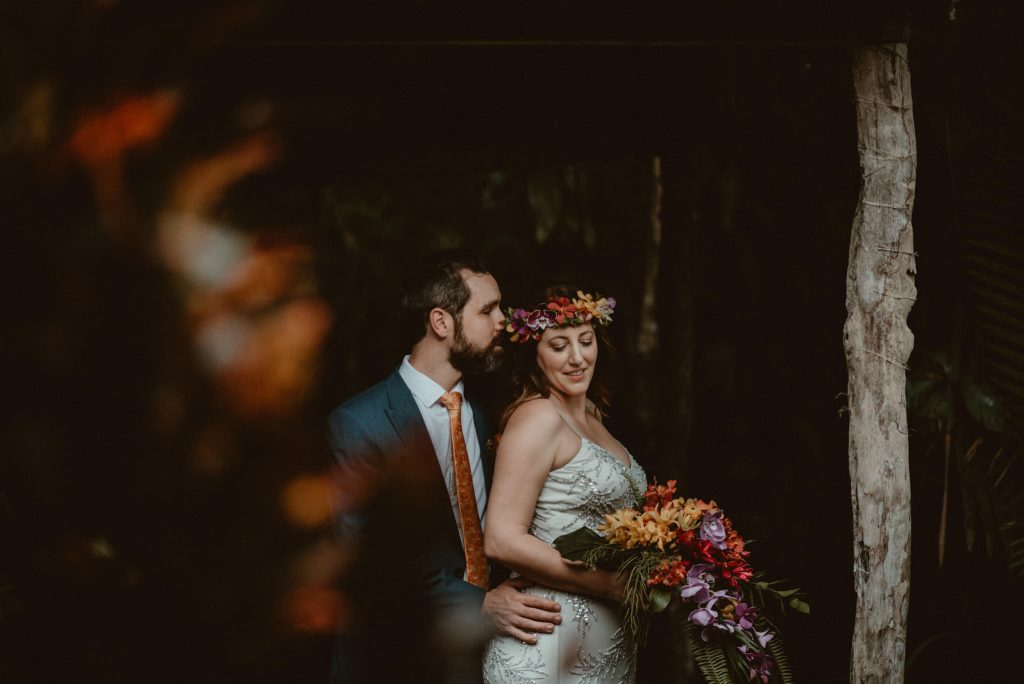 "For my next trick, I need you to kiss me and magically I'll make appear butterflies into your stomach" – Pablo Neruda
Costa Rica Destination Wedding
Costa Rica is a rugged Central American country, filled with lush rainforests, amazing wildlife, and incredibly diverse ecosystems. Basically the textbook definition of paradise! The perfect setting for a rainforest destination wedding if you're into biology or just incredibly beautiful places.
I loved this Chachagua Rainforest Ecolodge wedding because the setting was incredibly beautiful. Dana, Vincent, and their guests were so much at home in the rainforest. And the pure life energy of Costa Rica was contagious. Pura Vida, as they say!
Chachagua Rainforest Ecolodge
Situated in the northwest part of Costa Rica is Chachagua, a tiny village that's home to the Chachagua Rainforest Ecolodge. It's a remote resort in Costa Rica, surrounded by dense rainforest. Featuring private rainforest villas, a world-class restaurant, and an assortment of fun activities to do both on and off-property. This was one of the very first weddings at Chachagua Rainforest Ecolodge- hopefully, one of many more to come.
Eco Wedding in the Rainforest
Dana and Vincent are from the US but decided on Costa Rica for their wedding because of the ecology and the atmosphere. They chose Chachagua Rainforest Ecolodge as their wedding venue in Costa Rica because they wanted a setting that was rugged and natural. They didn't want a glamorous, sterile, "touristy" wedding at a big resort. And this was the perfect wedding venue. It was relaxed, intimate, and full of surprises for everyone!
Guests were never bored. Every day there were activities- like guided nature hikes, visiting local volcanic hot springs, and morning yoga. Because most of the guests were biologists, there were frequent guided nature hikes and bird-watching.
Morning Yoga
On the day of the wedding, all the guests were invited to join Dana and Vincent for morning yoga at the resort. It was awesome because when the wedding activities started everyone felt relaxed and in-tune to the energy of the day. After yoga, everyone started getting ready for the wedding. Dana and Vincent had separate rainforest bungalows to get ready at.
First Look
After everyone was dressed, we did a first look out on a rainforest trail. They used giant tropical leaves to hide behind, then I gave the signal and they looked at each other. Well- Vincent looked first, but it was perfect! Such a great moment!
After the first look, I took Dana & Vincent away from the main part of the resort. I did a grounding exercise with them, then we did their couples portraits as we explored. Then we met up with everyone else for group portraits by the pool.
The Ceremony
Then it was time for the ceremony! We walked back into the rainforest to the tree where the ceremony was held. This a GIANT Ceiba Tree, a tropical native. This tree is VERY impressive. It was like an enormous natural amphitheater. And it fit the vibe perfectly, as the couple (and most of their guests) are very much tree-lovers. They understand the significance of being married next to such a powerful tree.
The ceremony was amazing- with music including ambient strings and songs by Sigur Ros. As the wedding party exited, they played "You Make My Dreams" by Hall and Oates! It was a perfect moment!
The Reception
After the ceremony, everyone headed back to the reception at Colibri Restaraunt for dinner and the party. The evening was epic- with heartfelt speeches, a choreographed first dance, and everyone partying way into the night.
There's so much to say about this wedding I can't even begin. So I'll just let the pictures do the talking. Enjoy!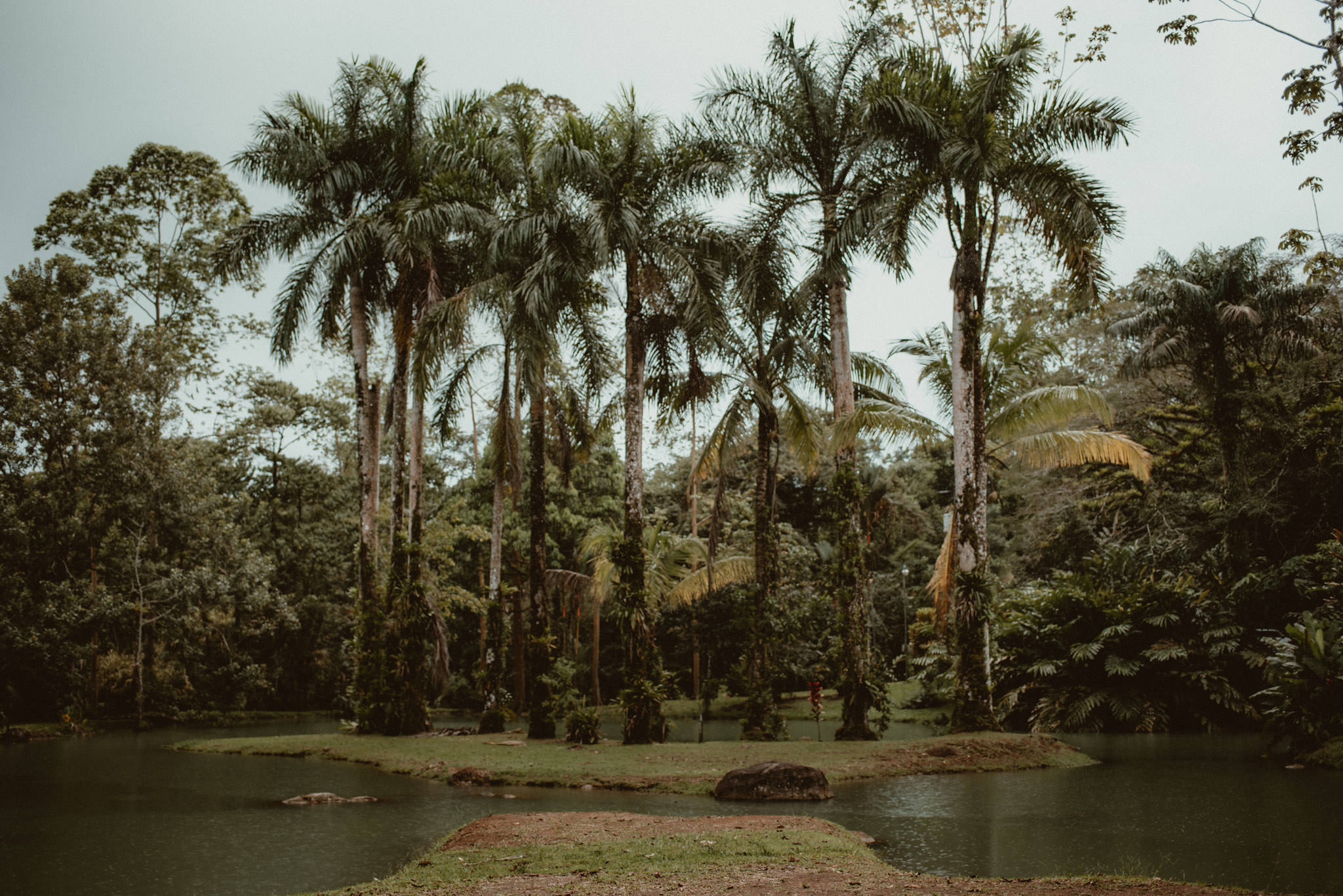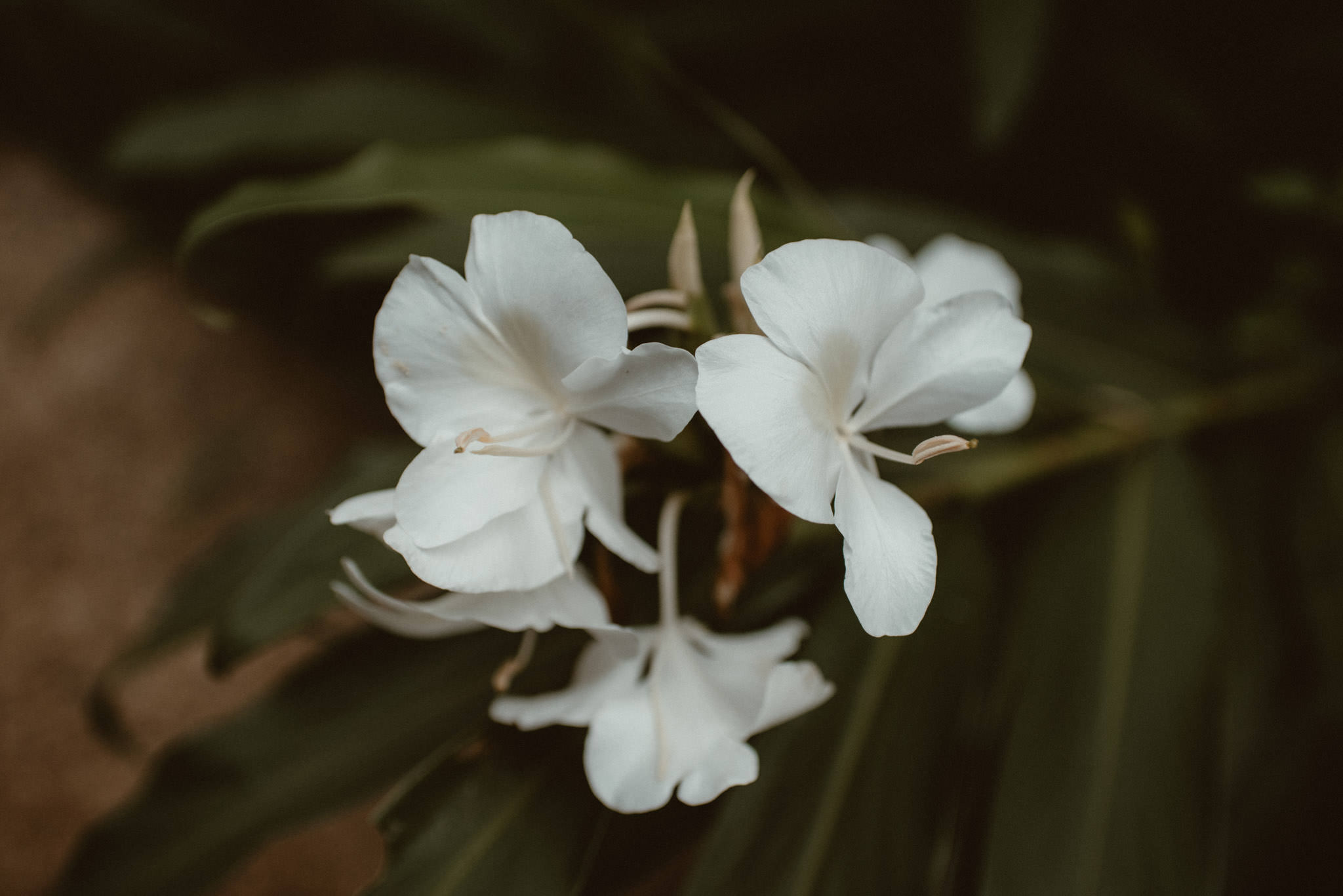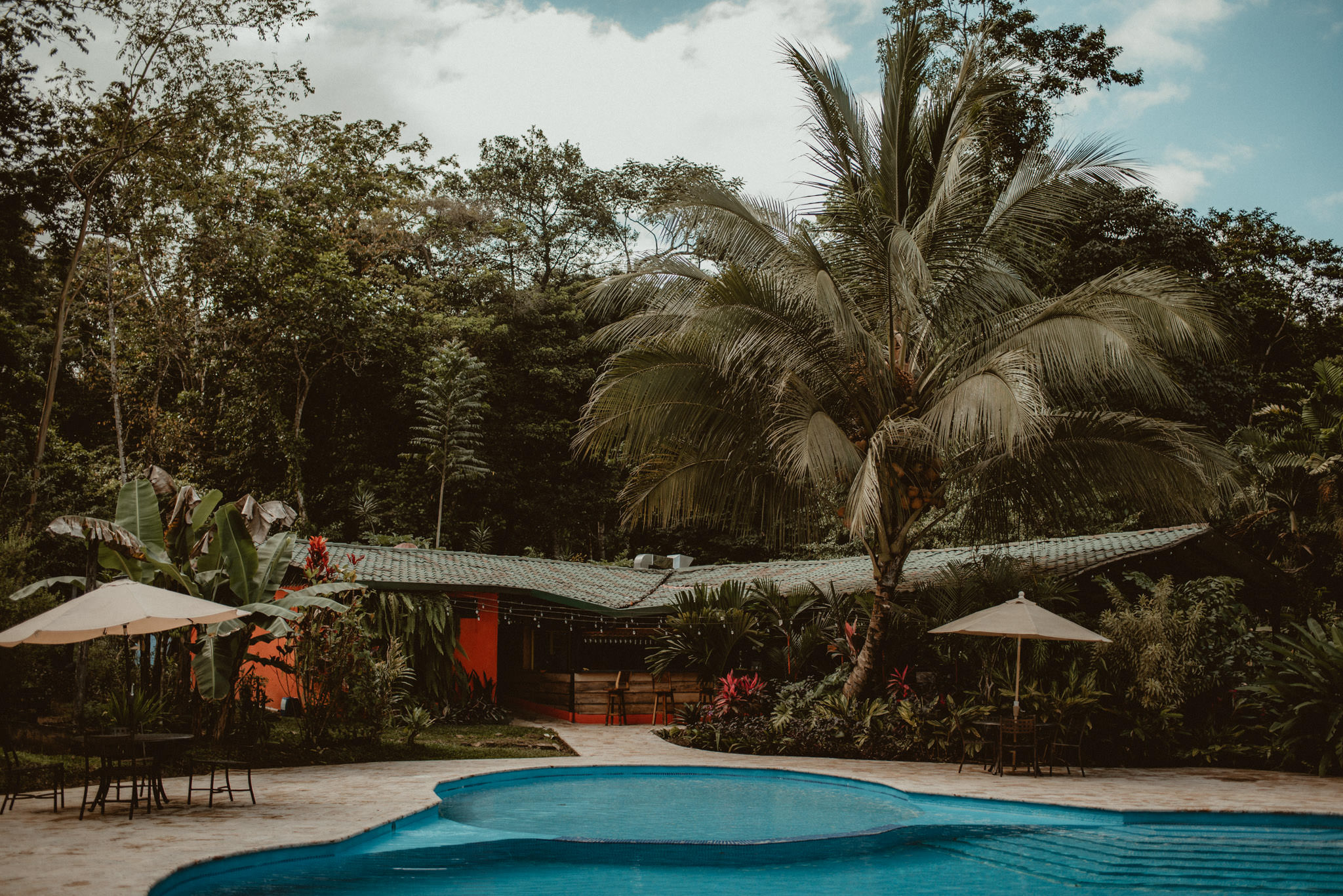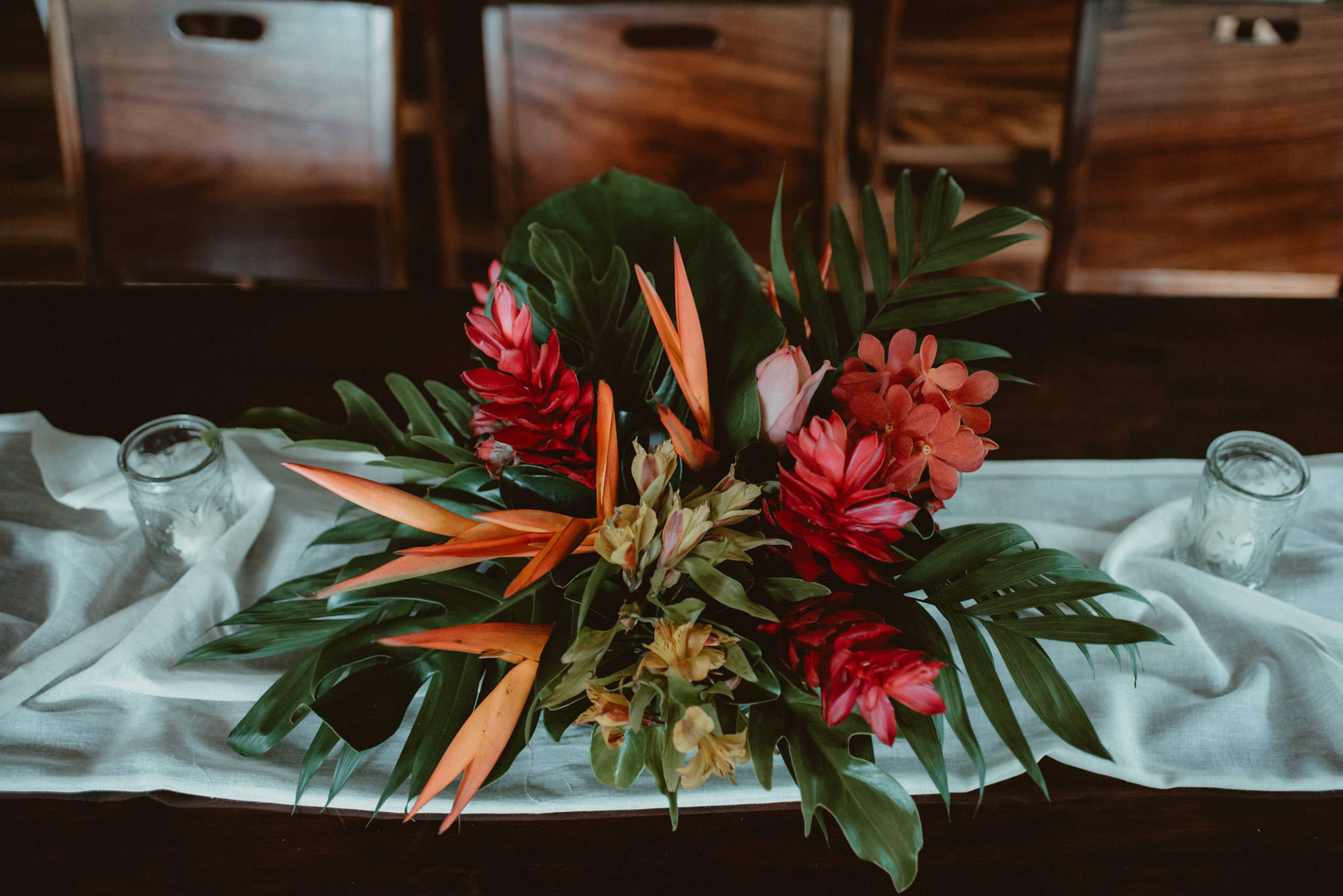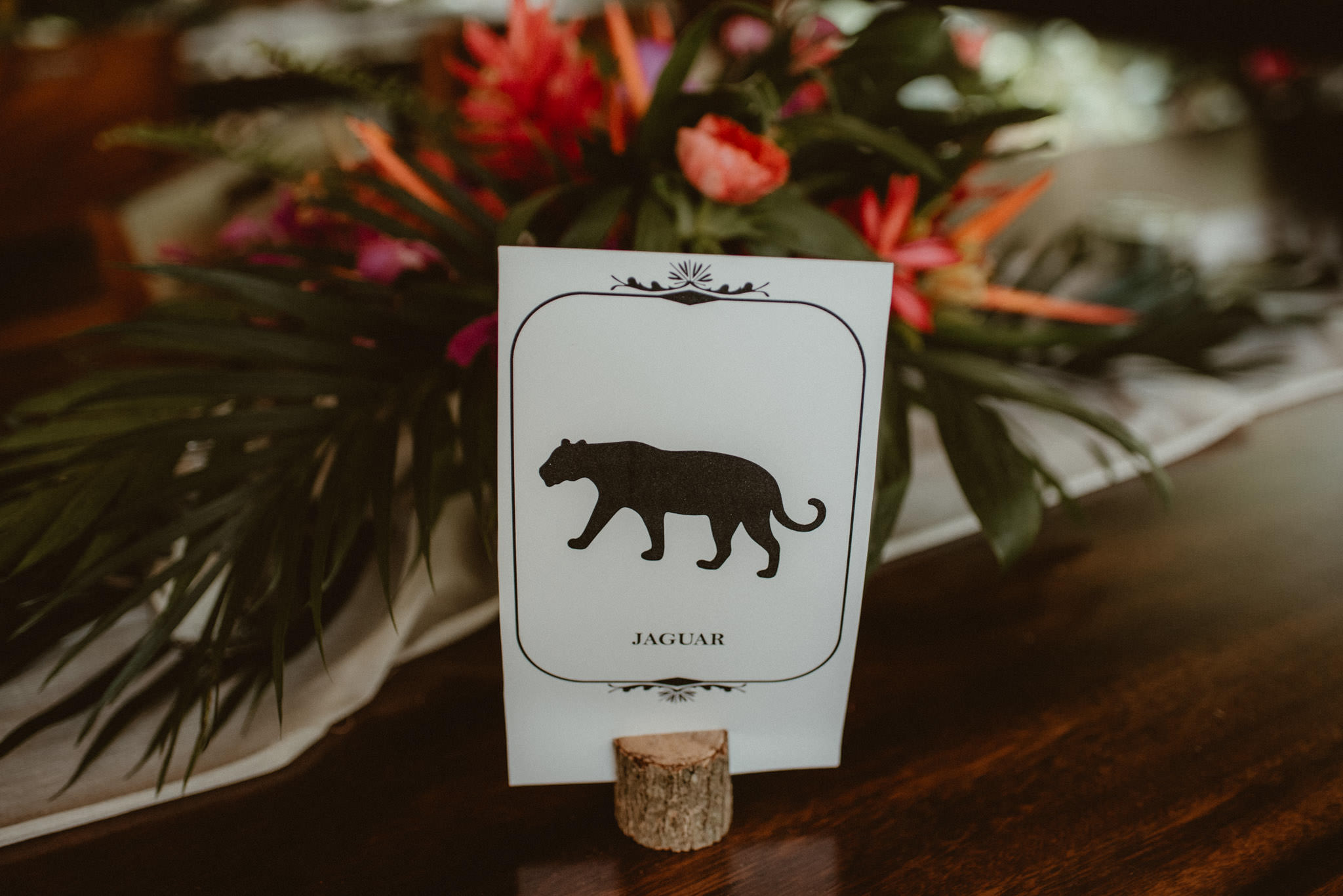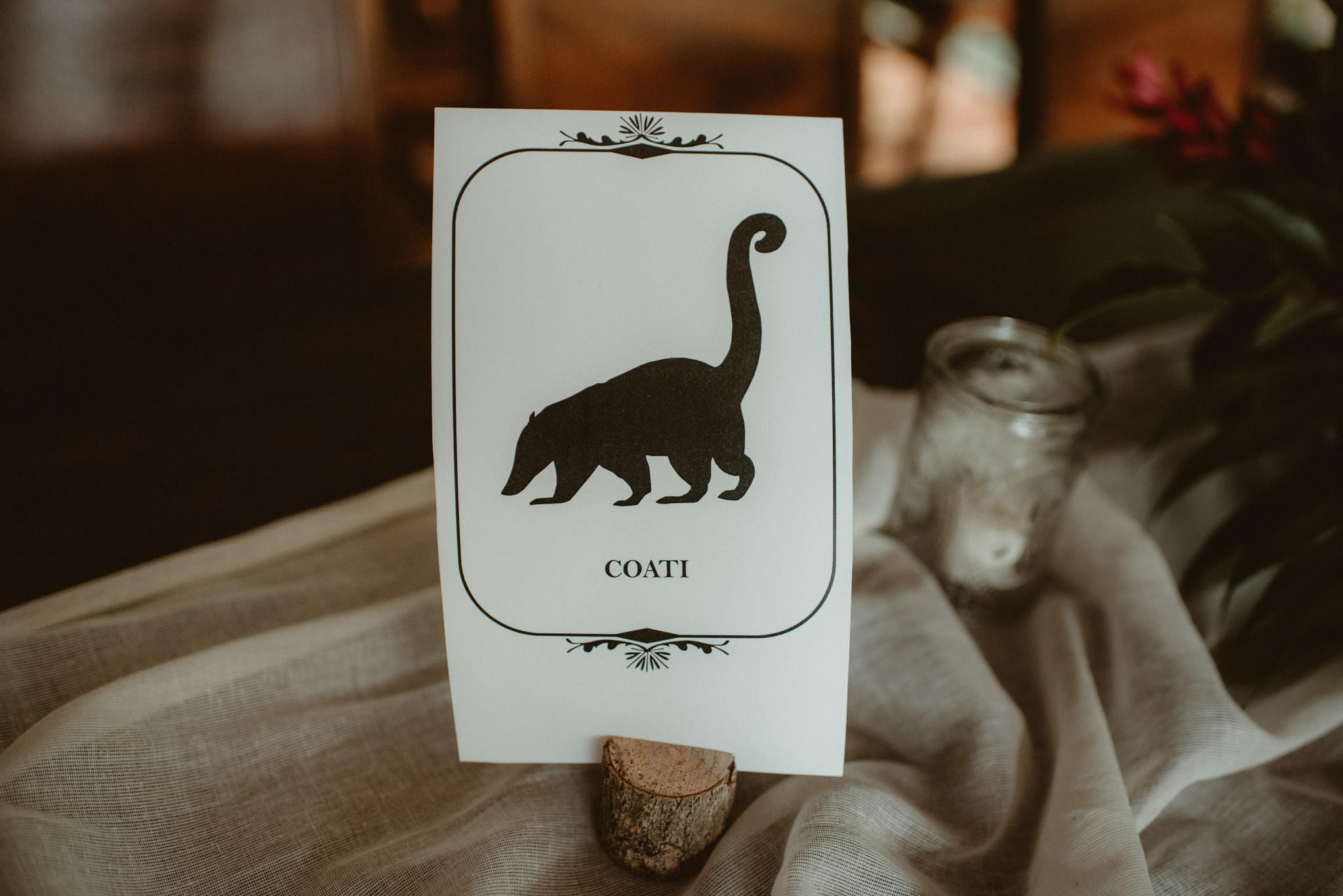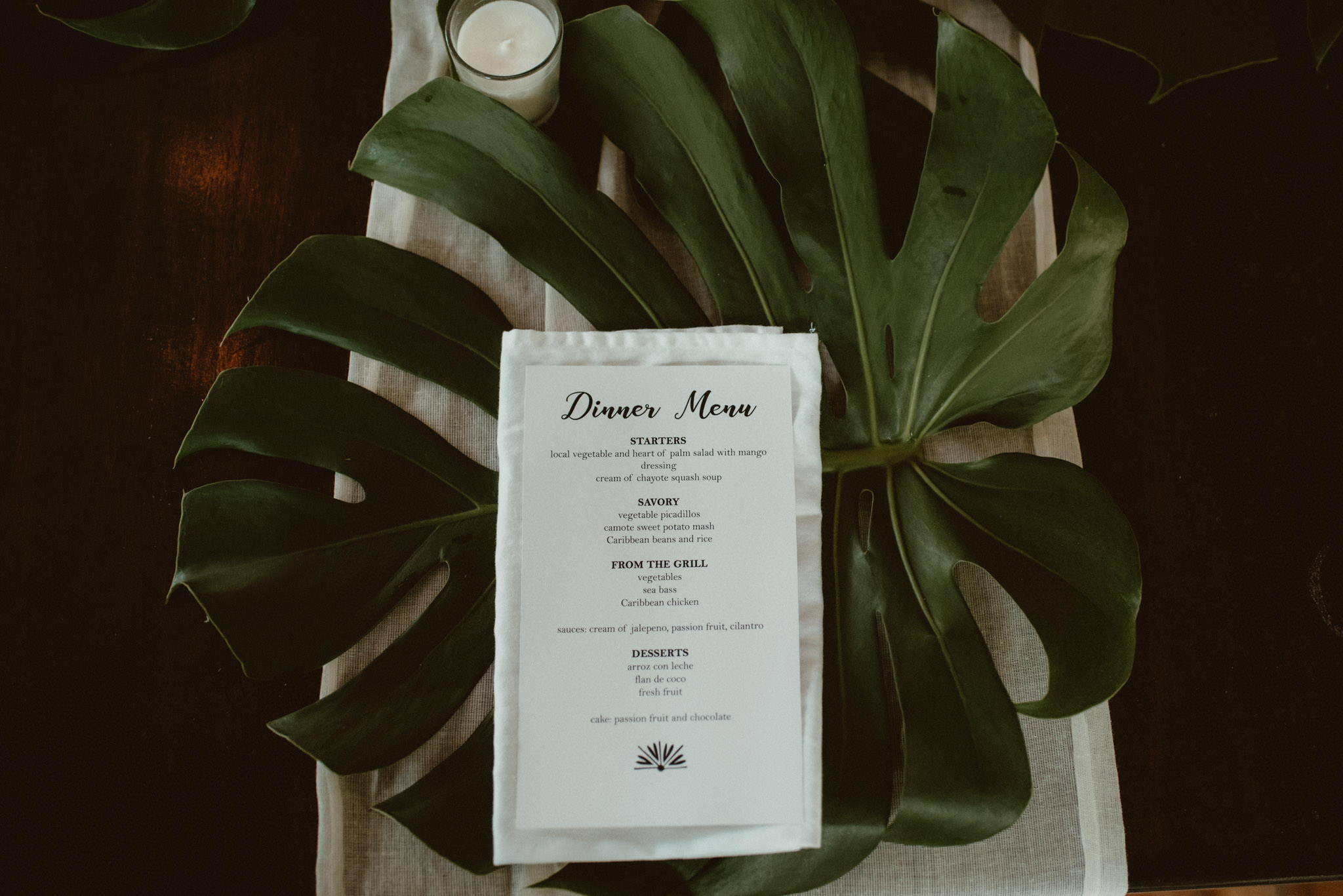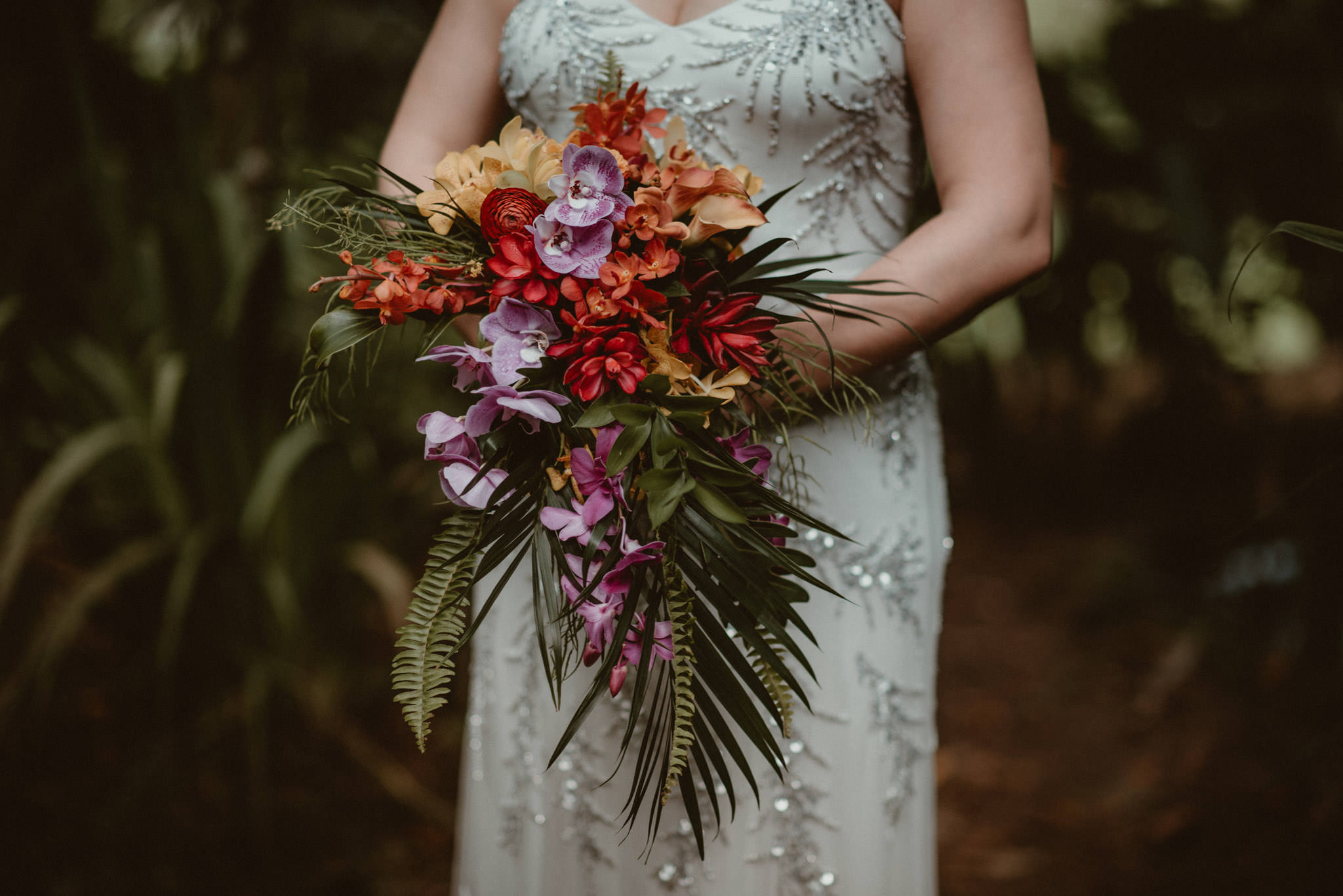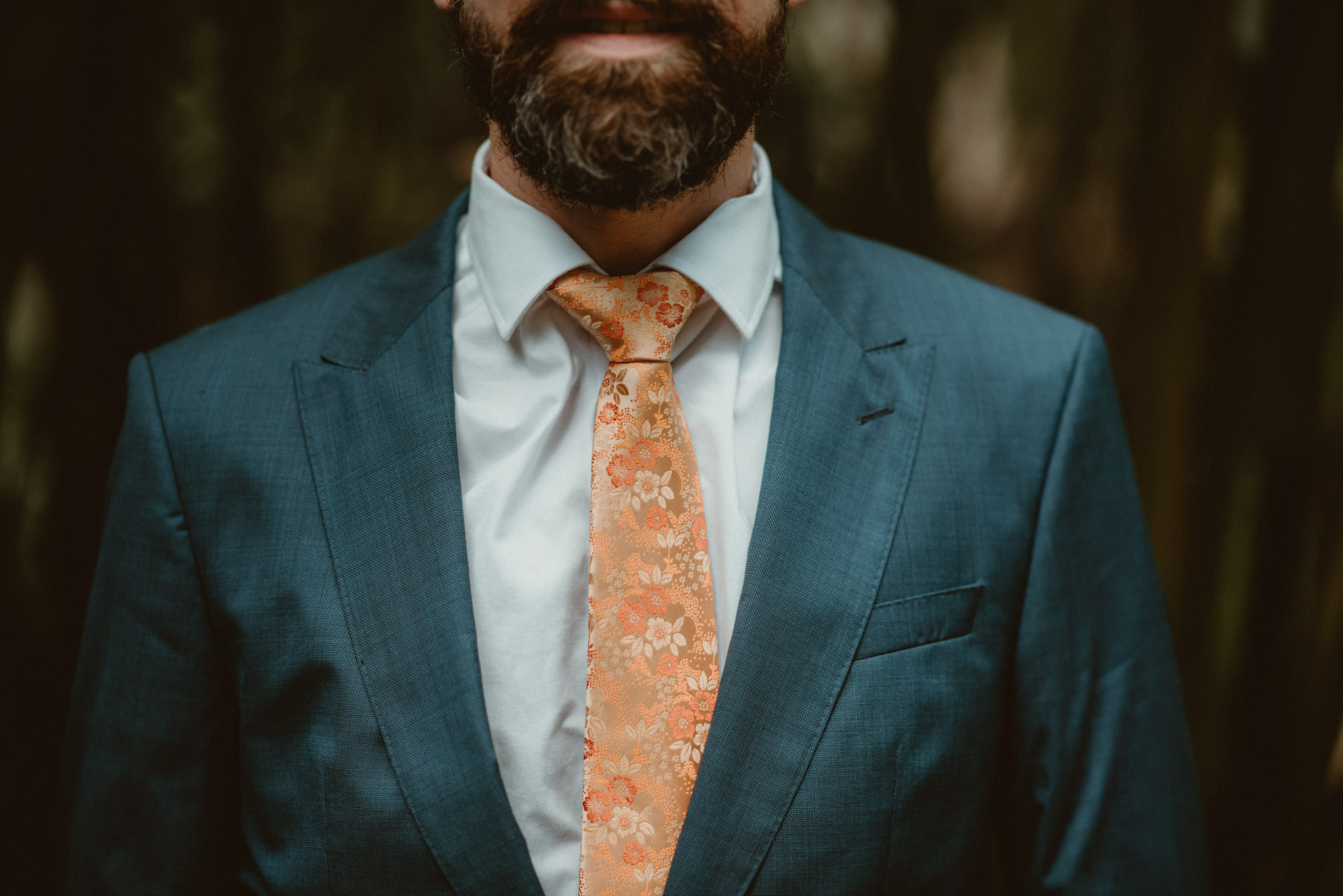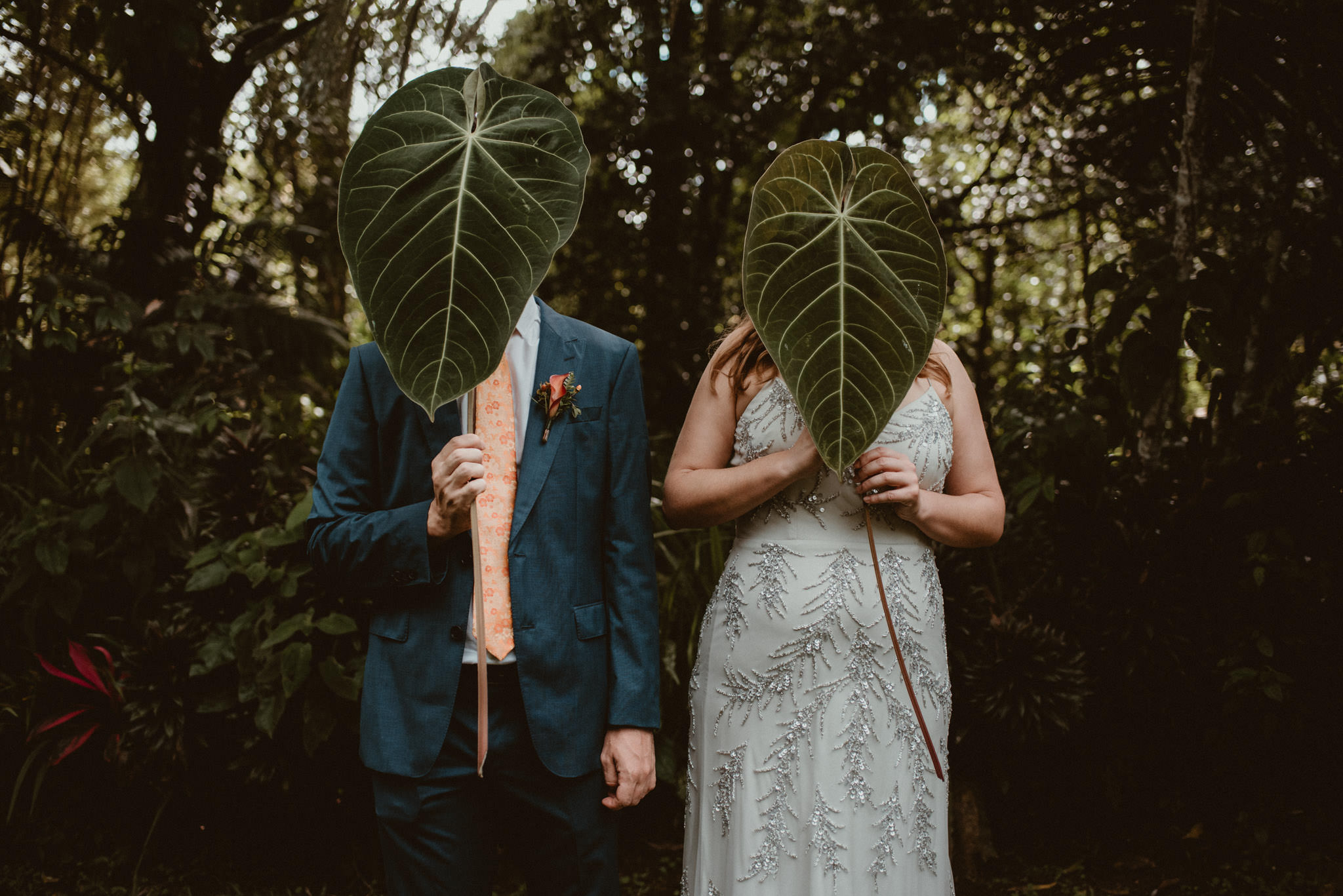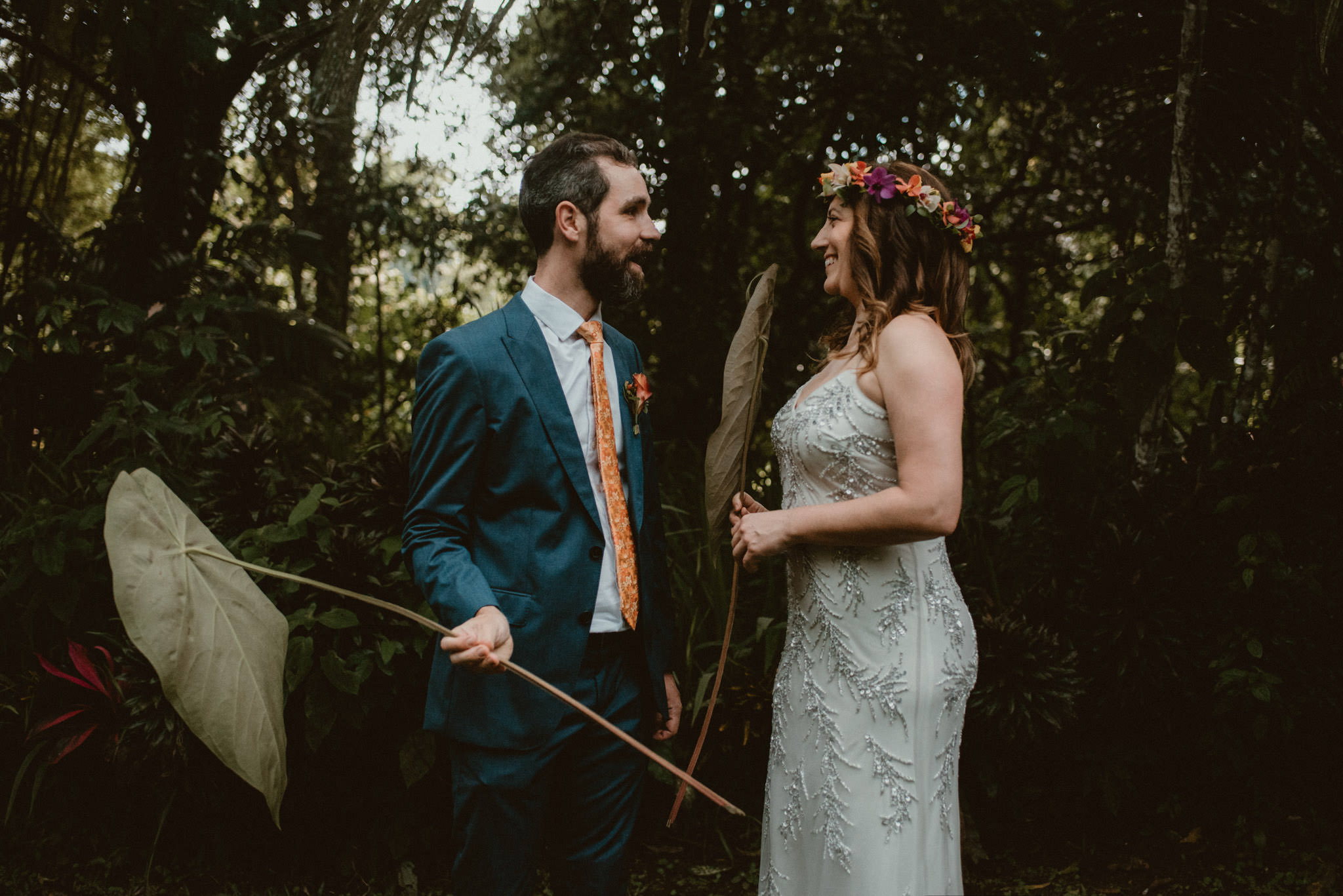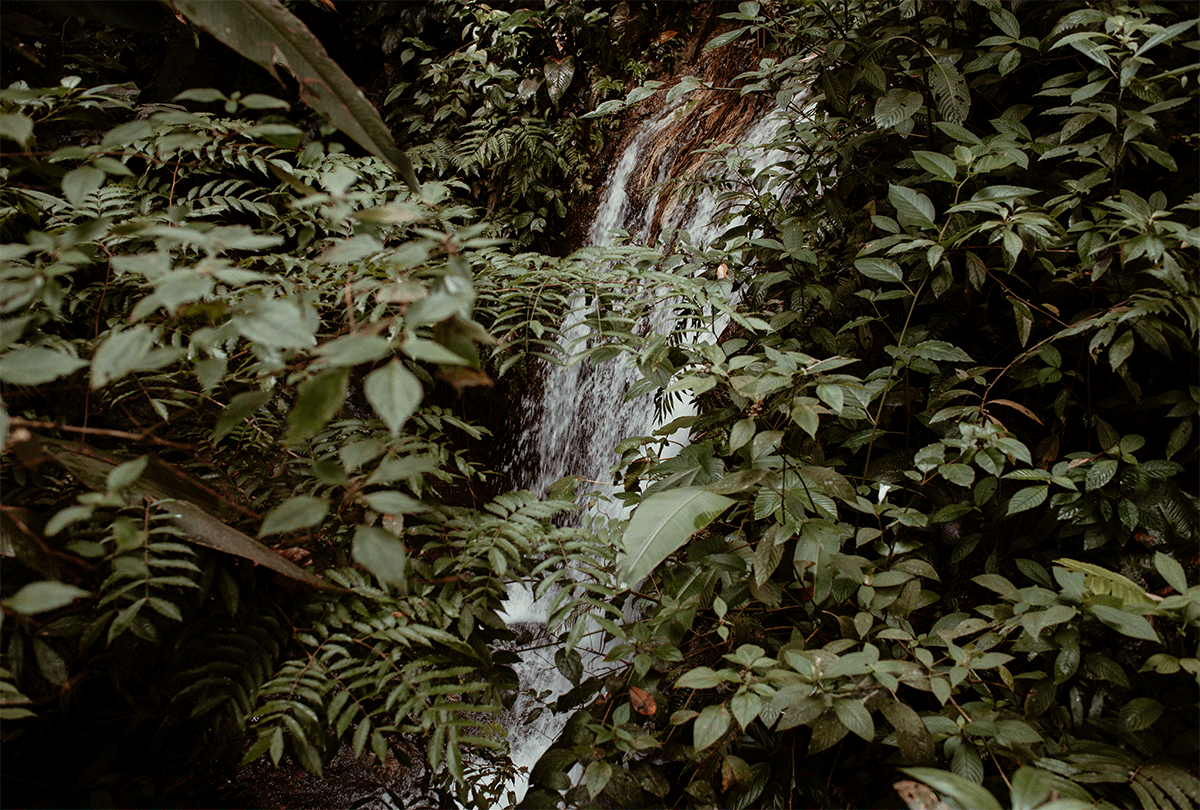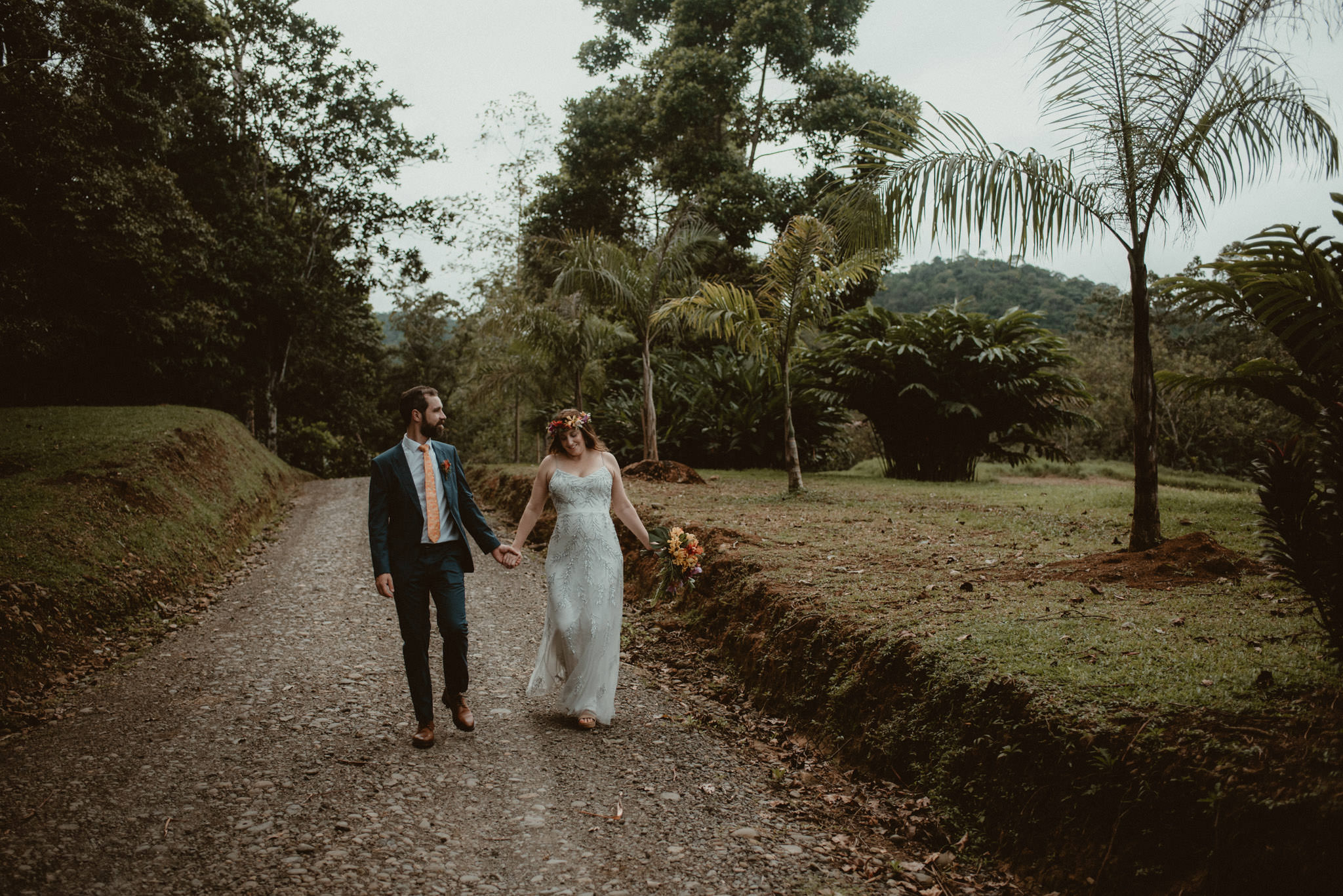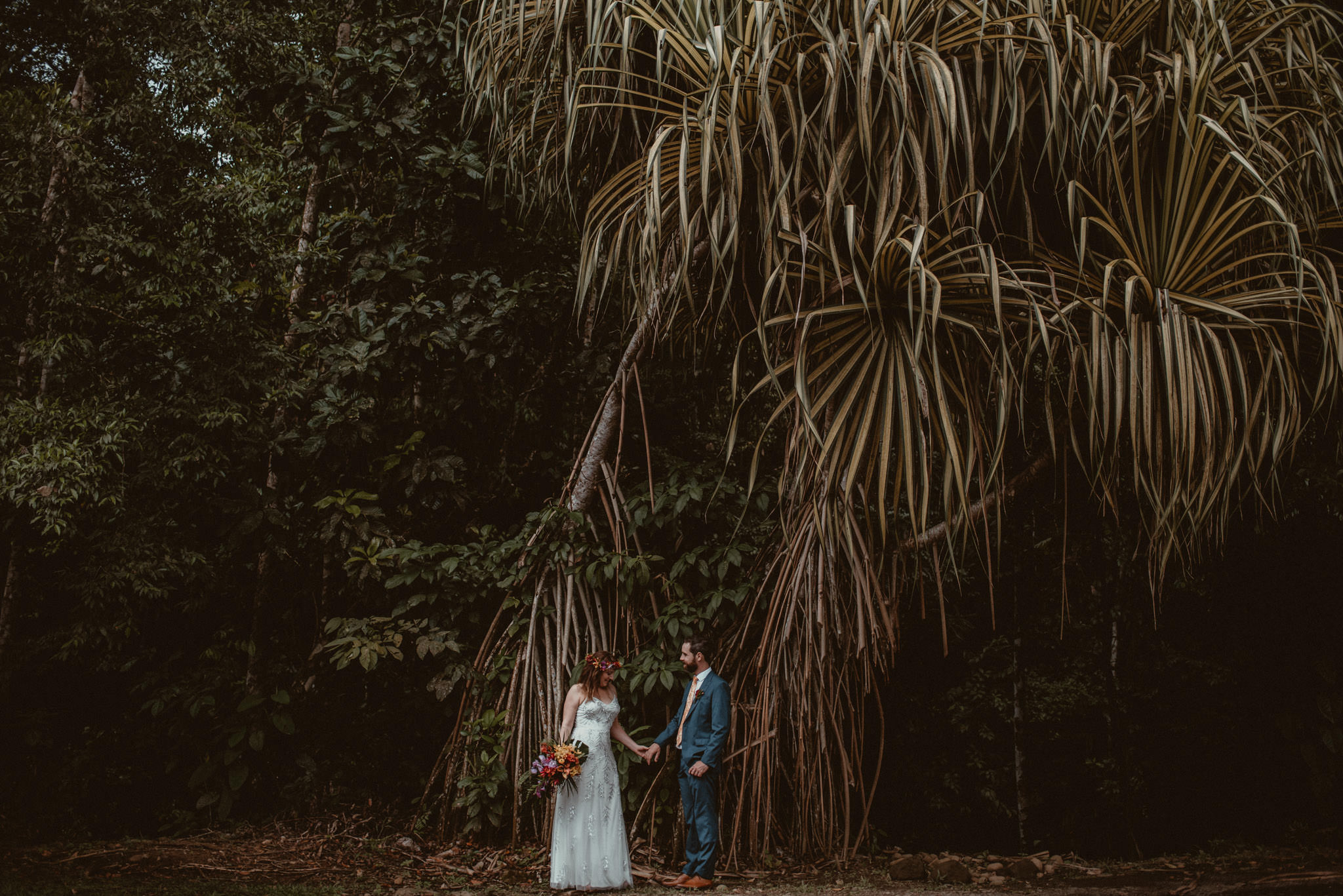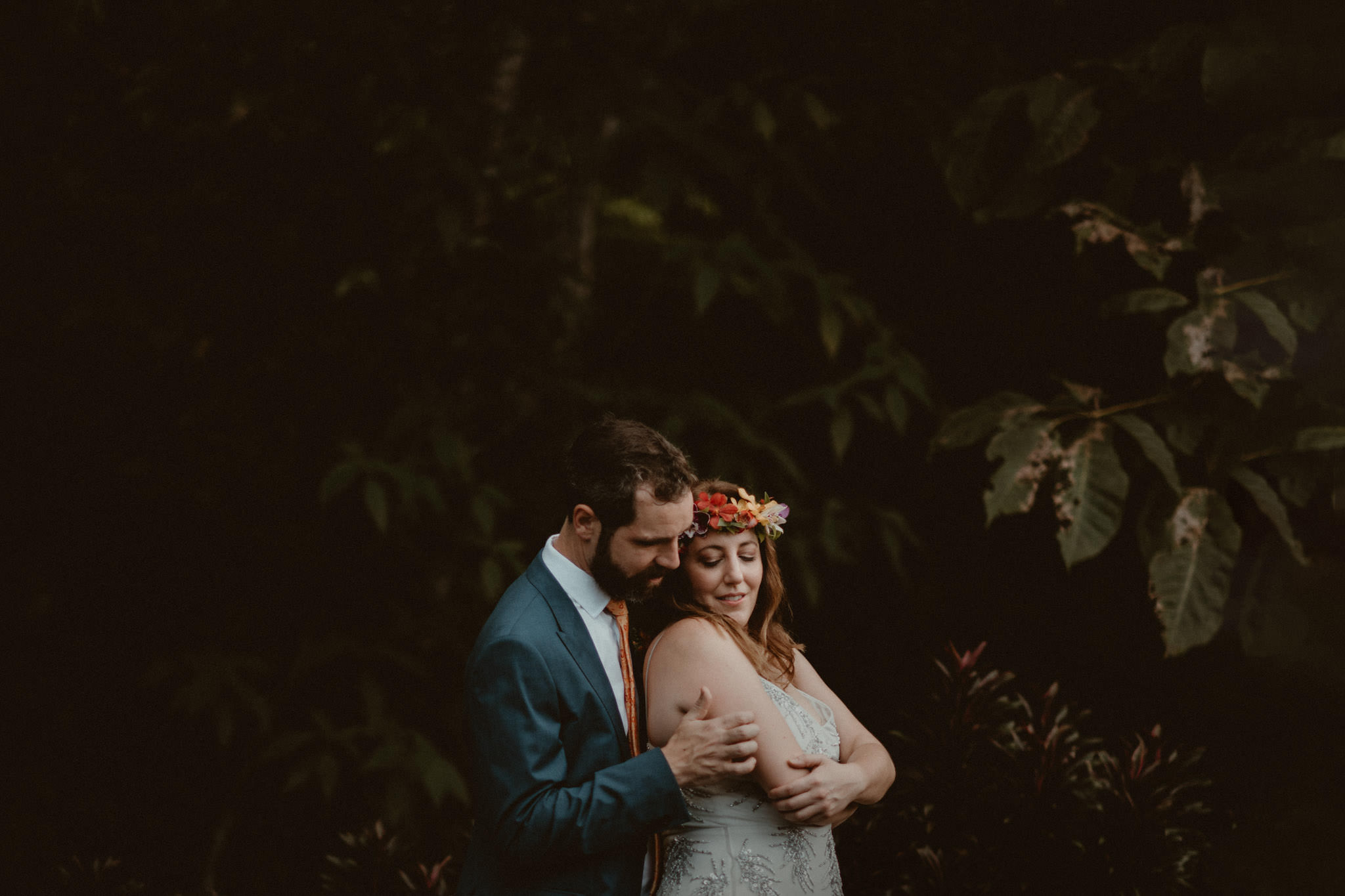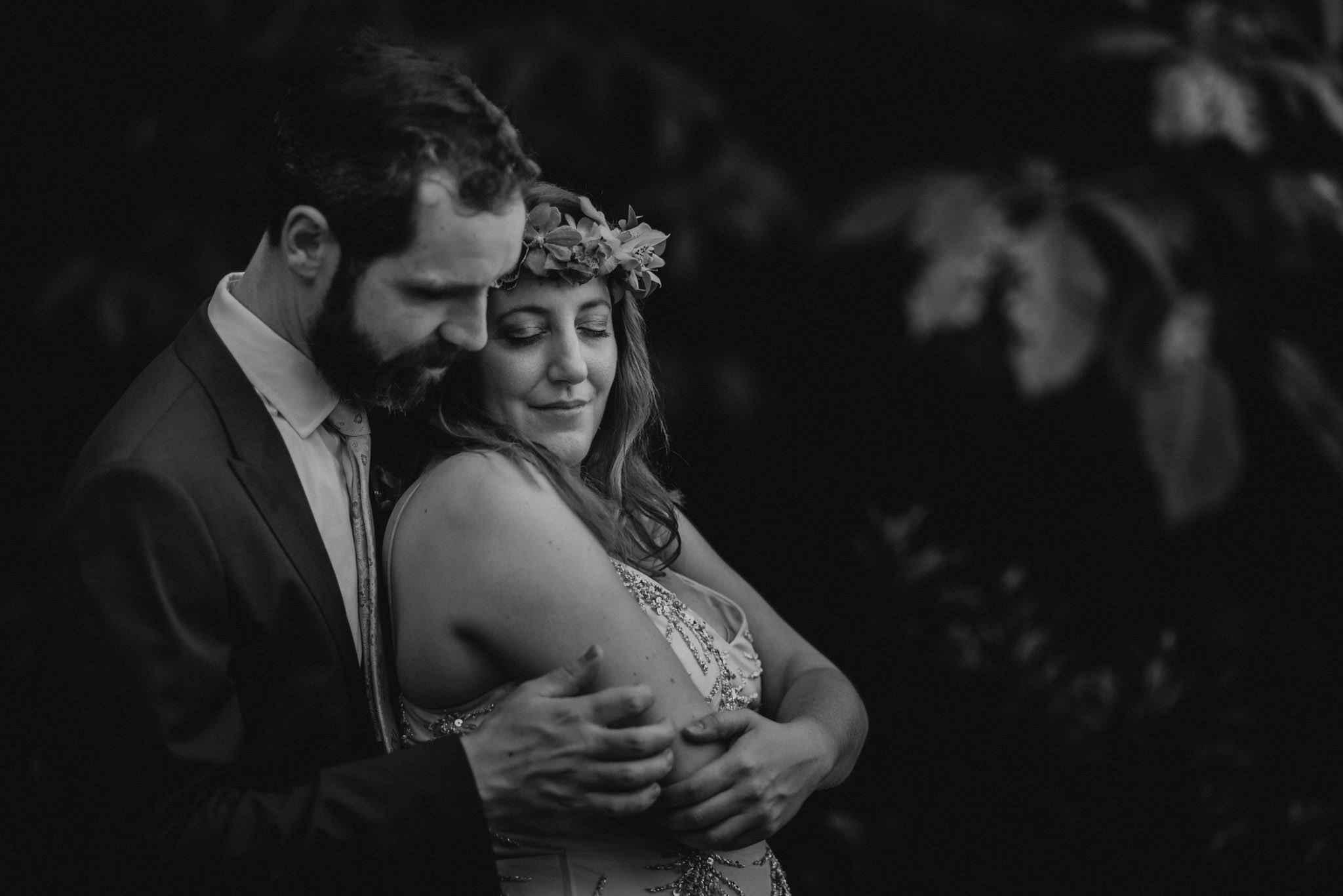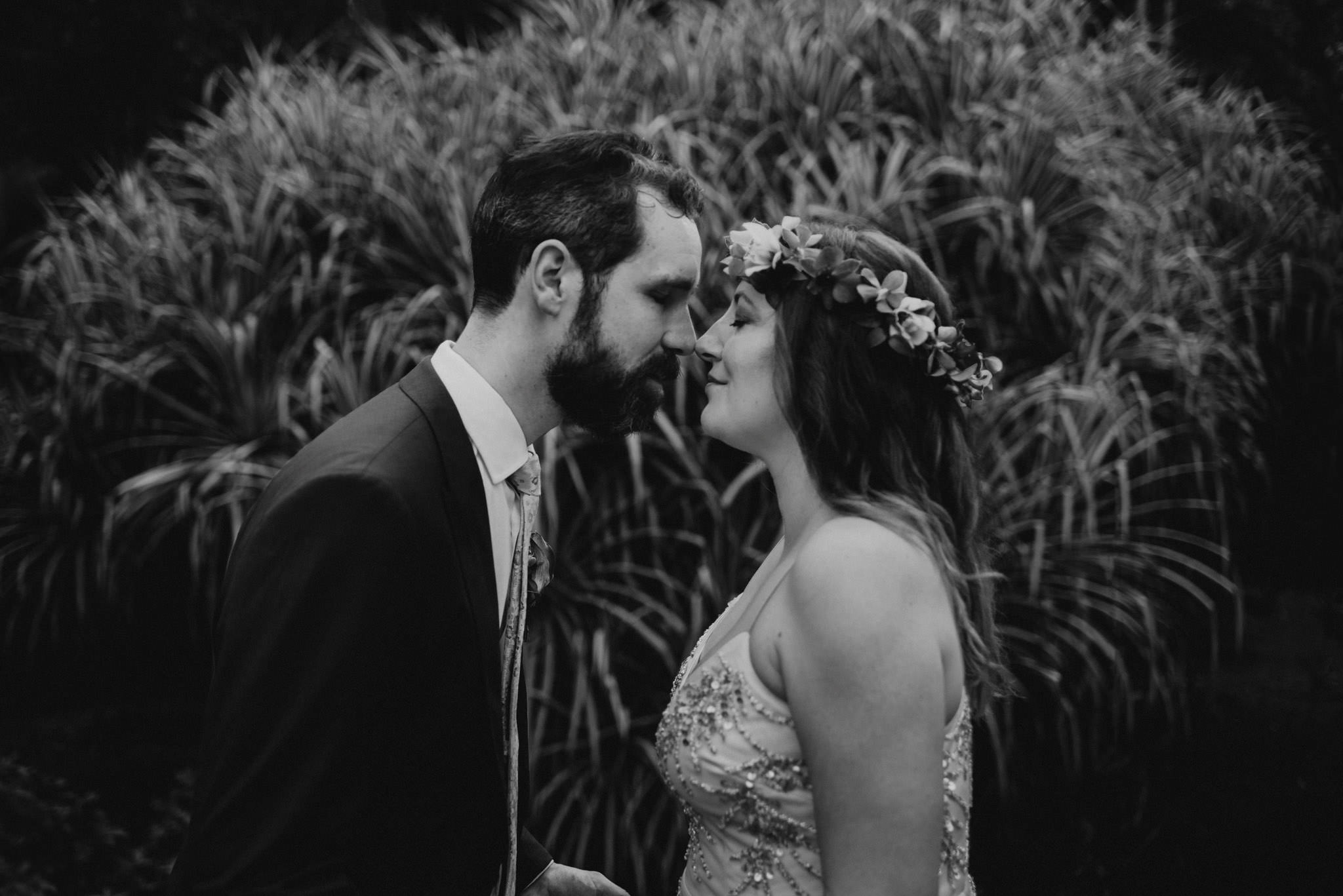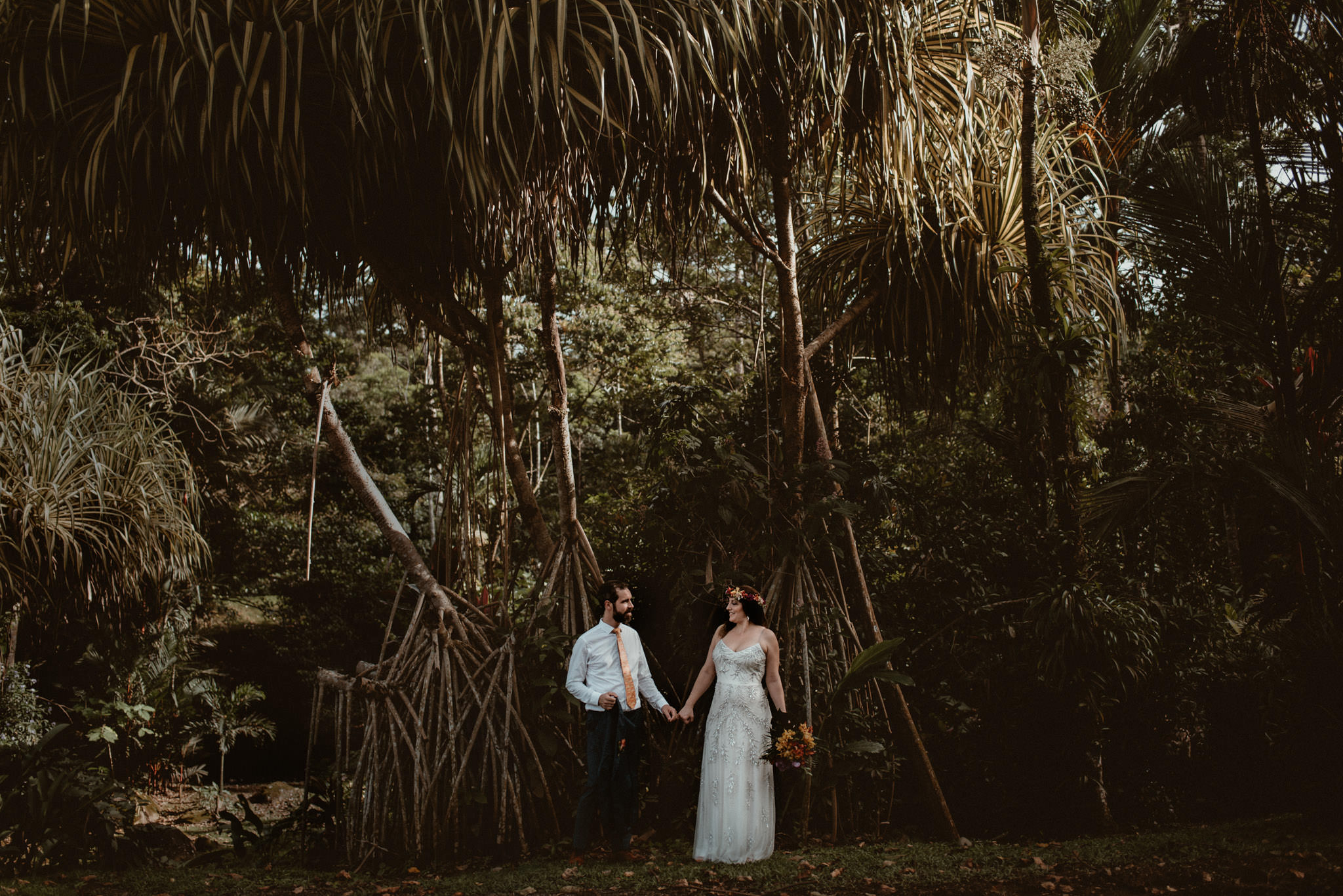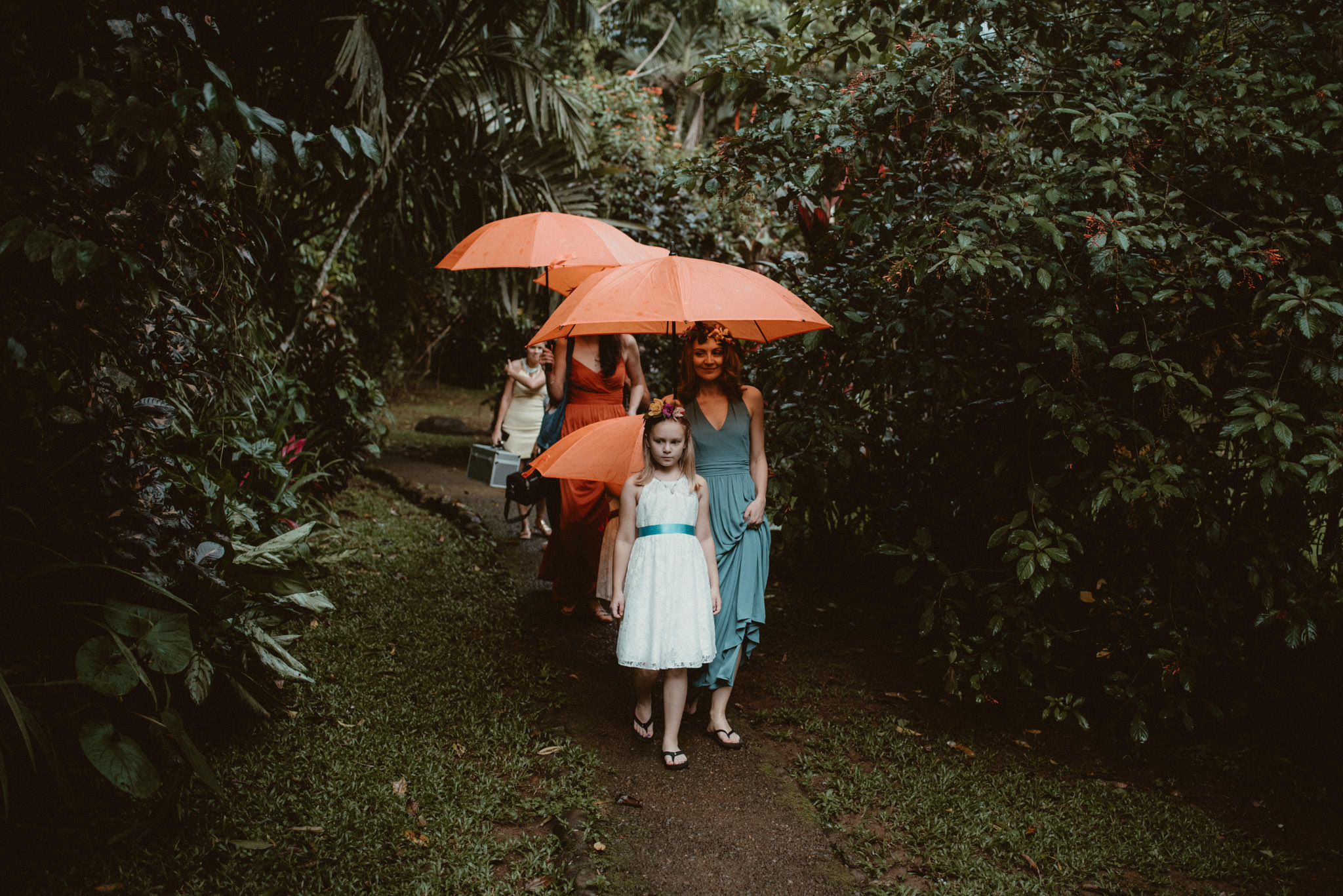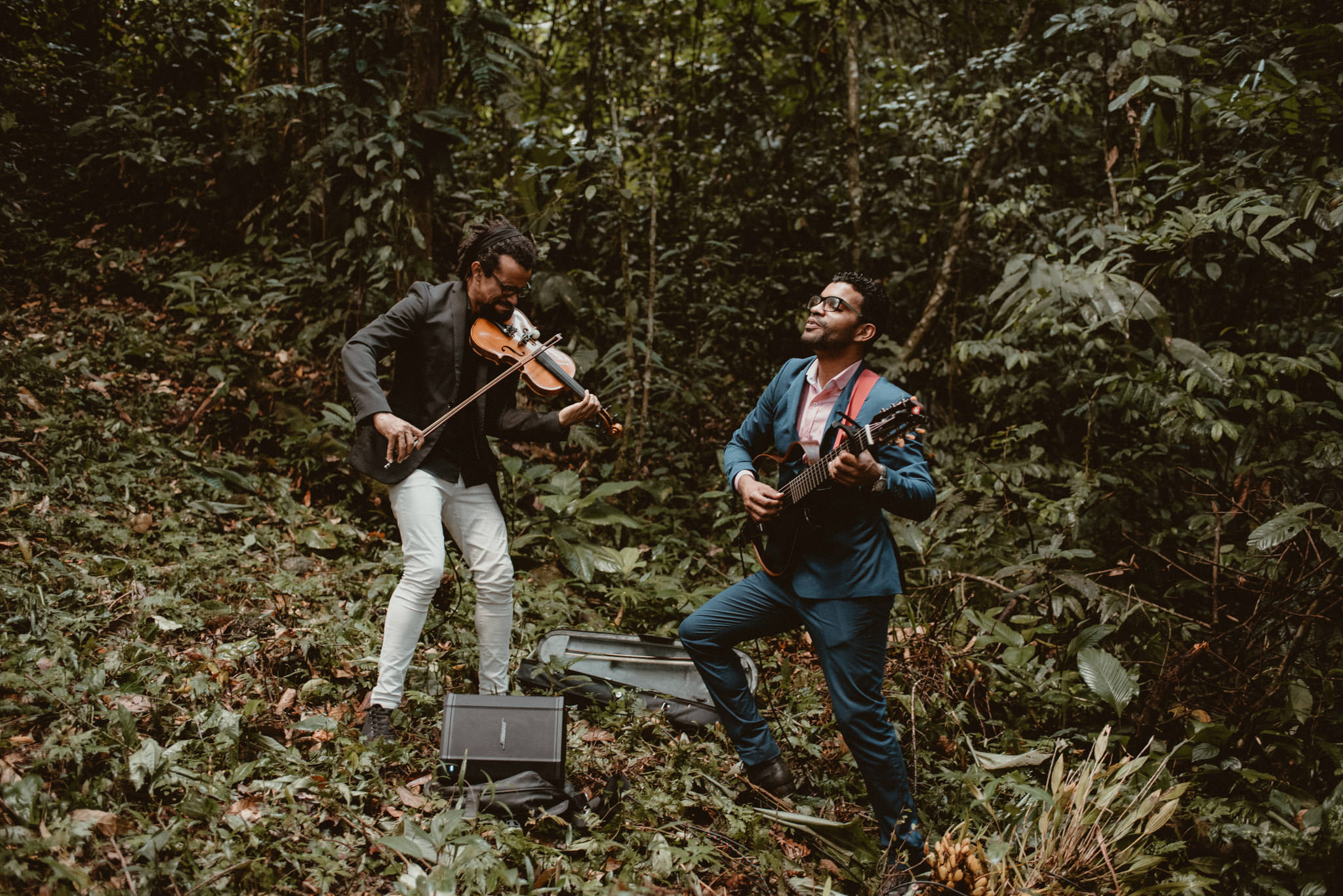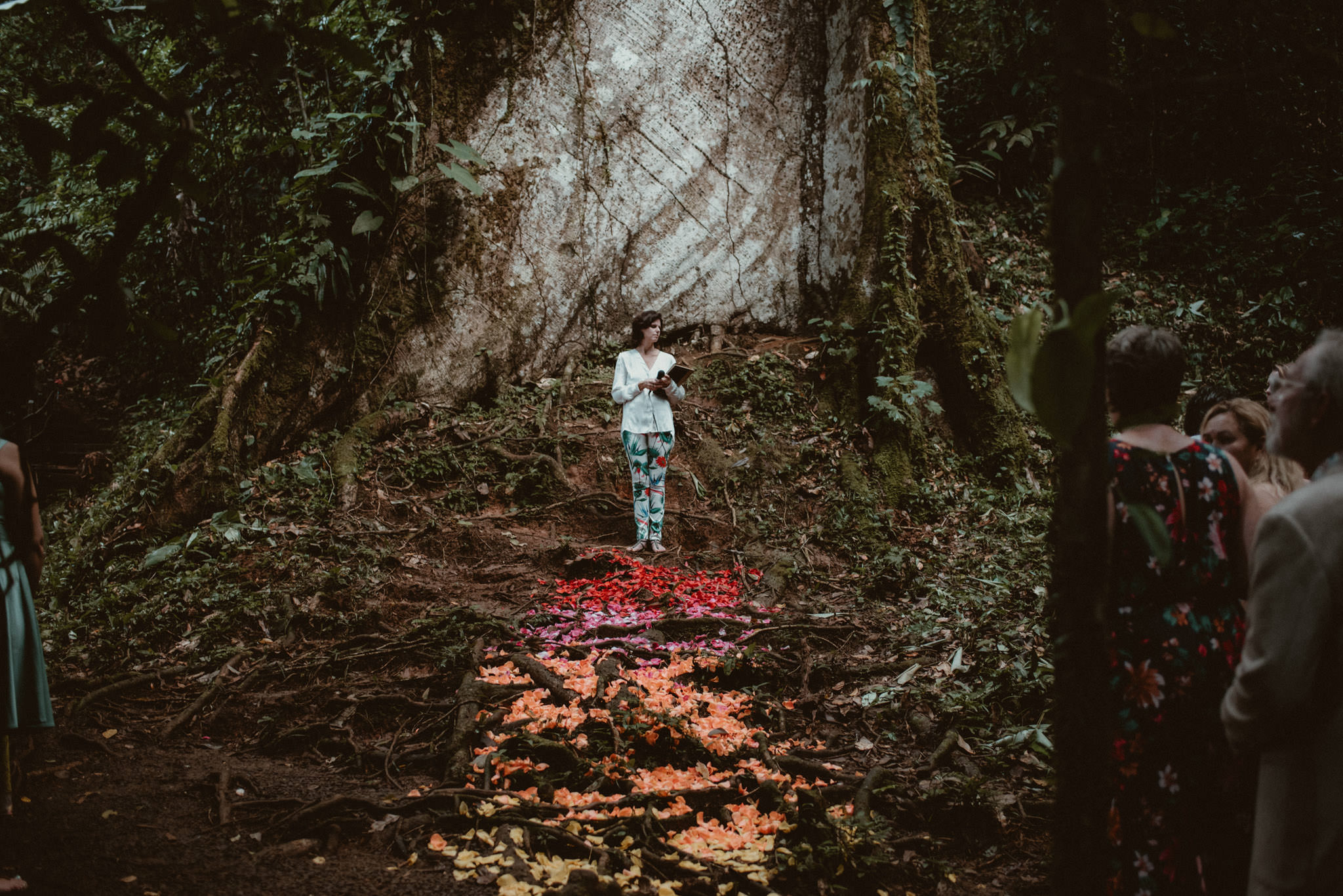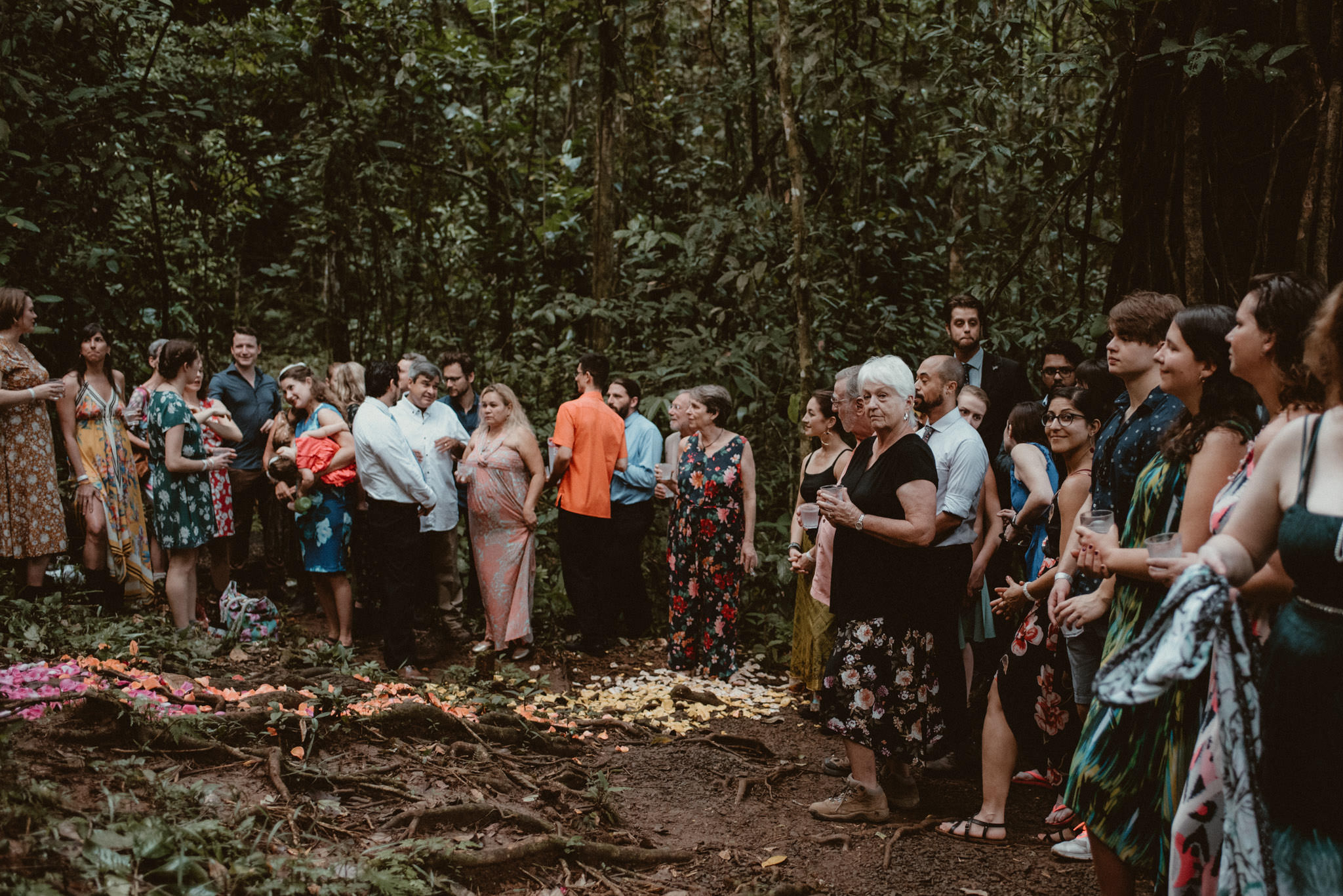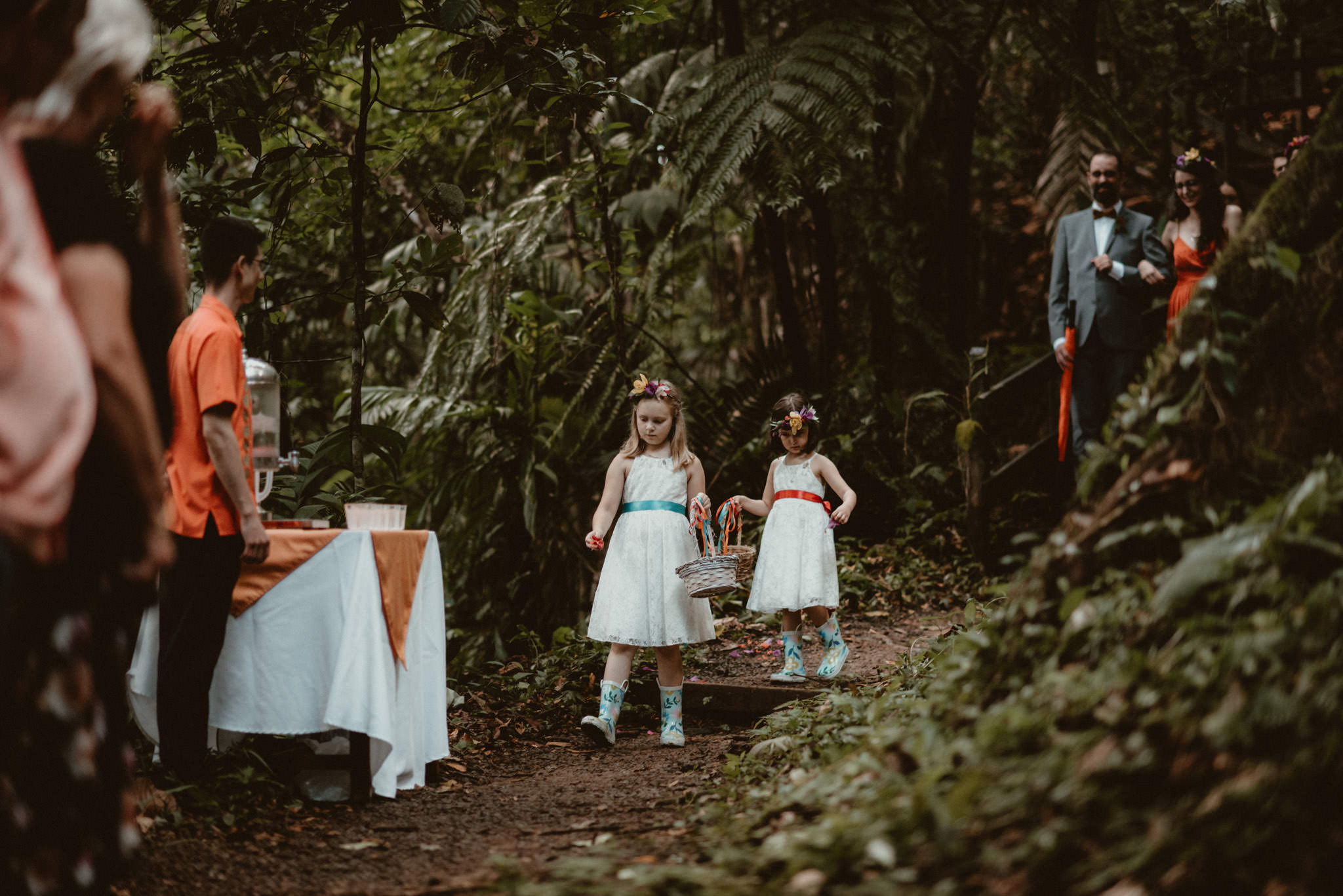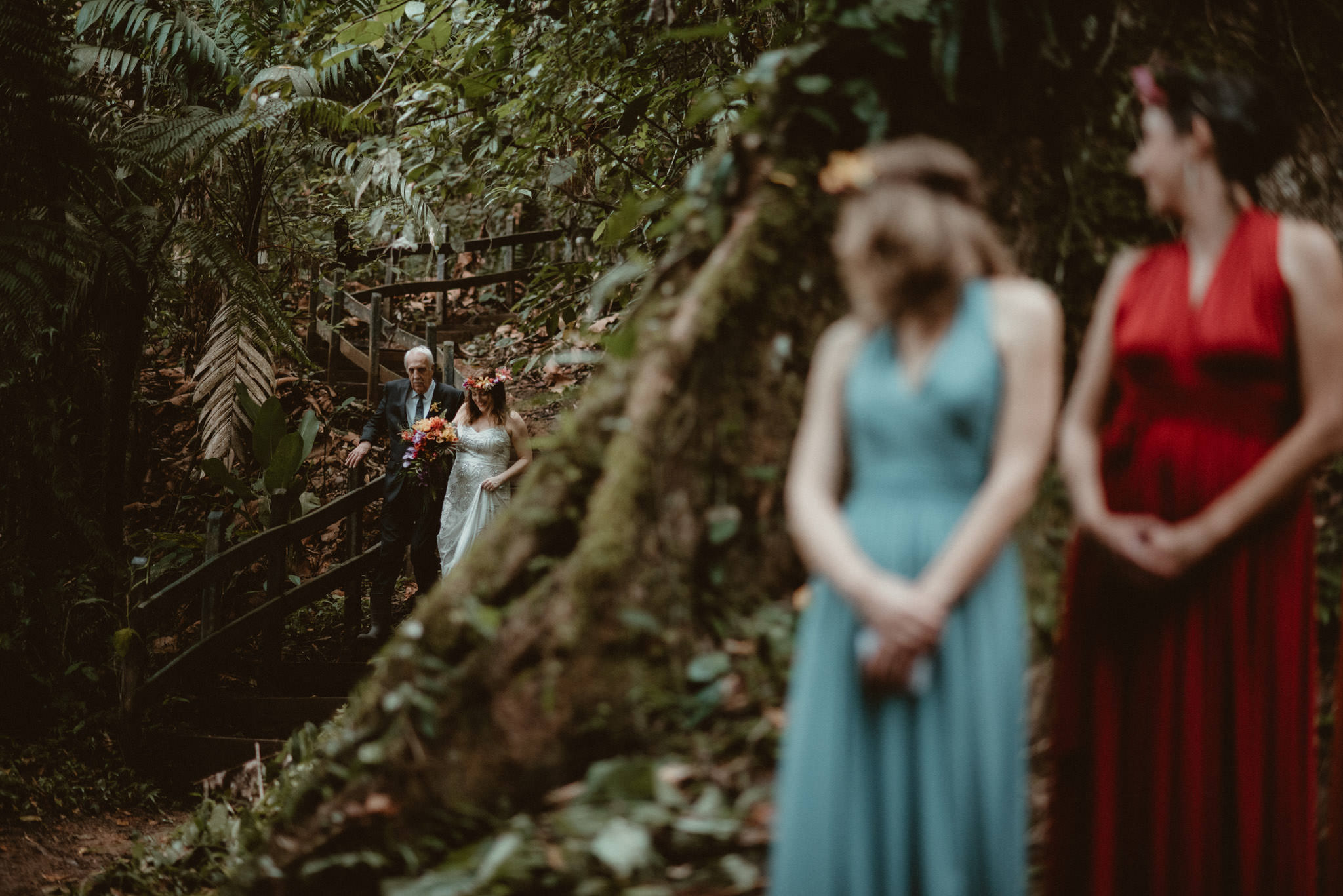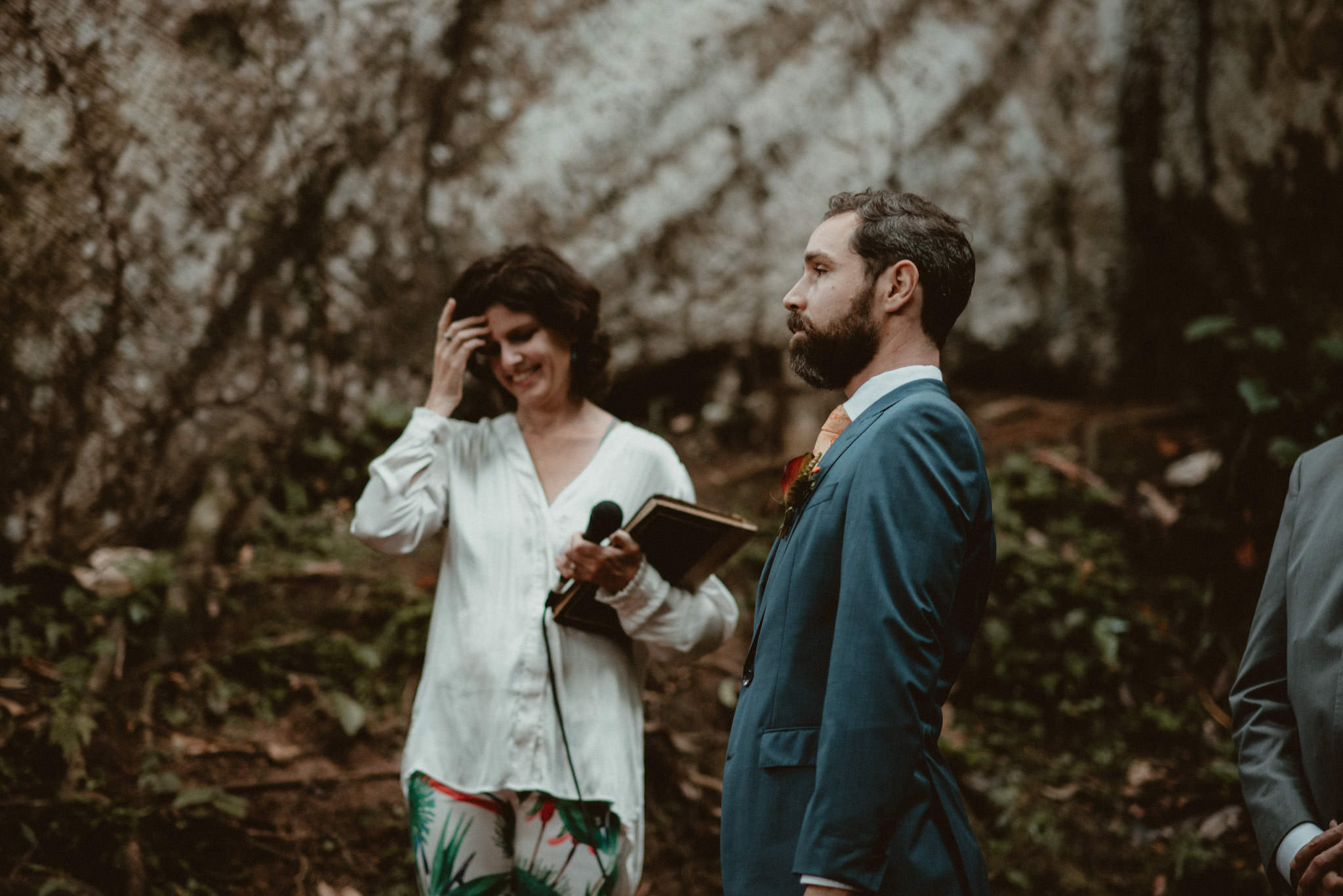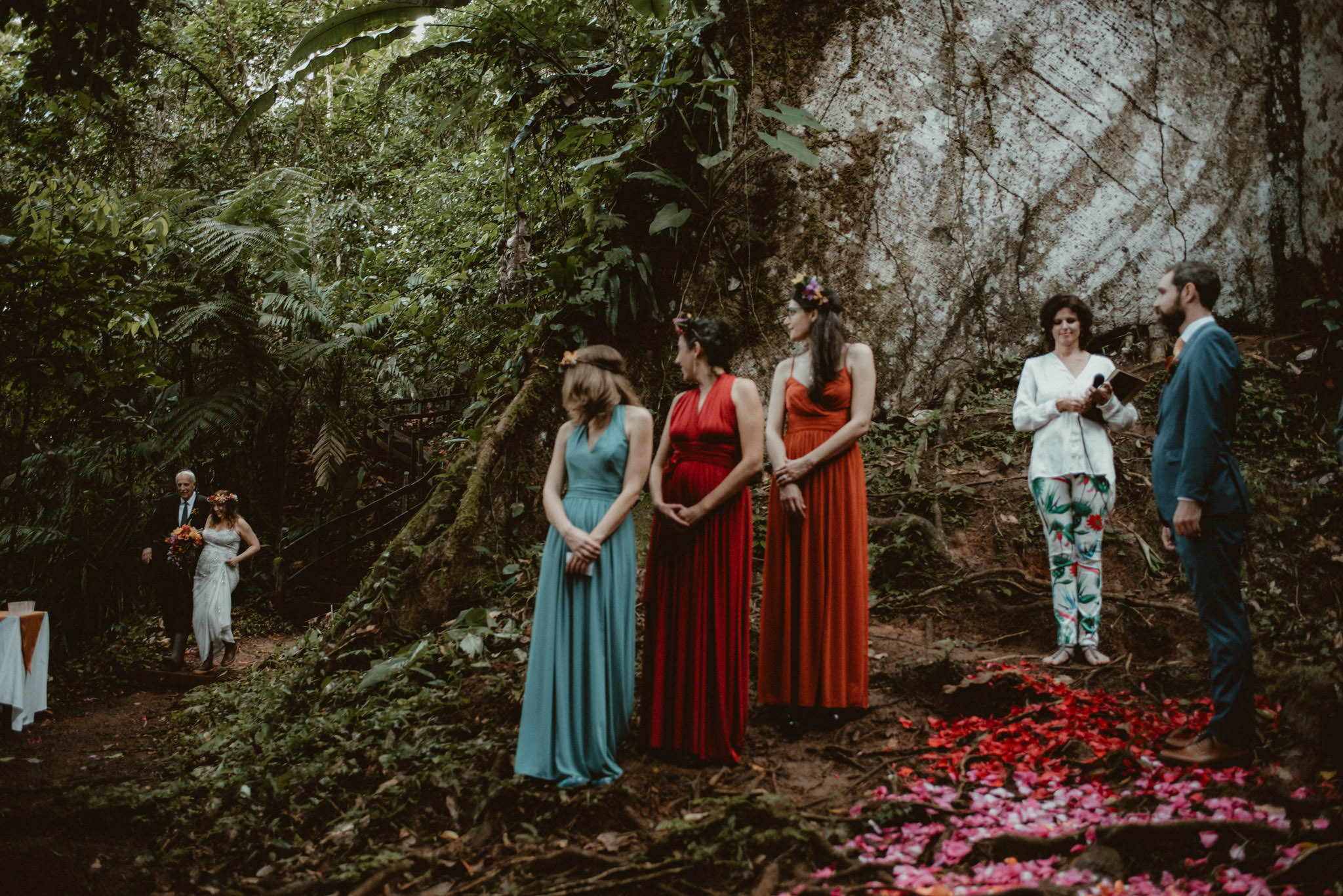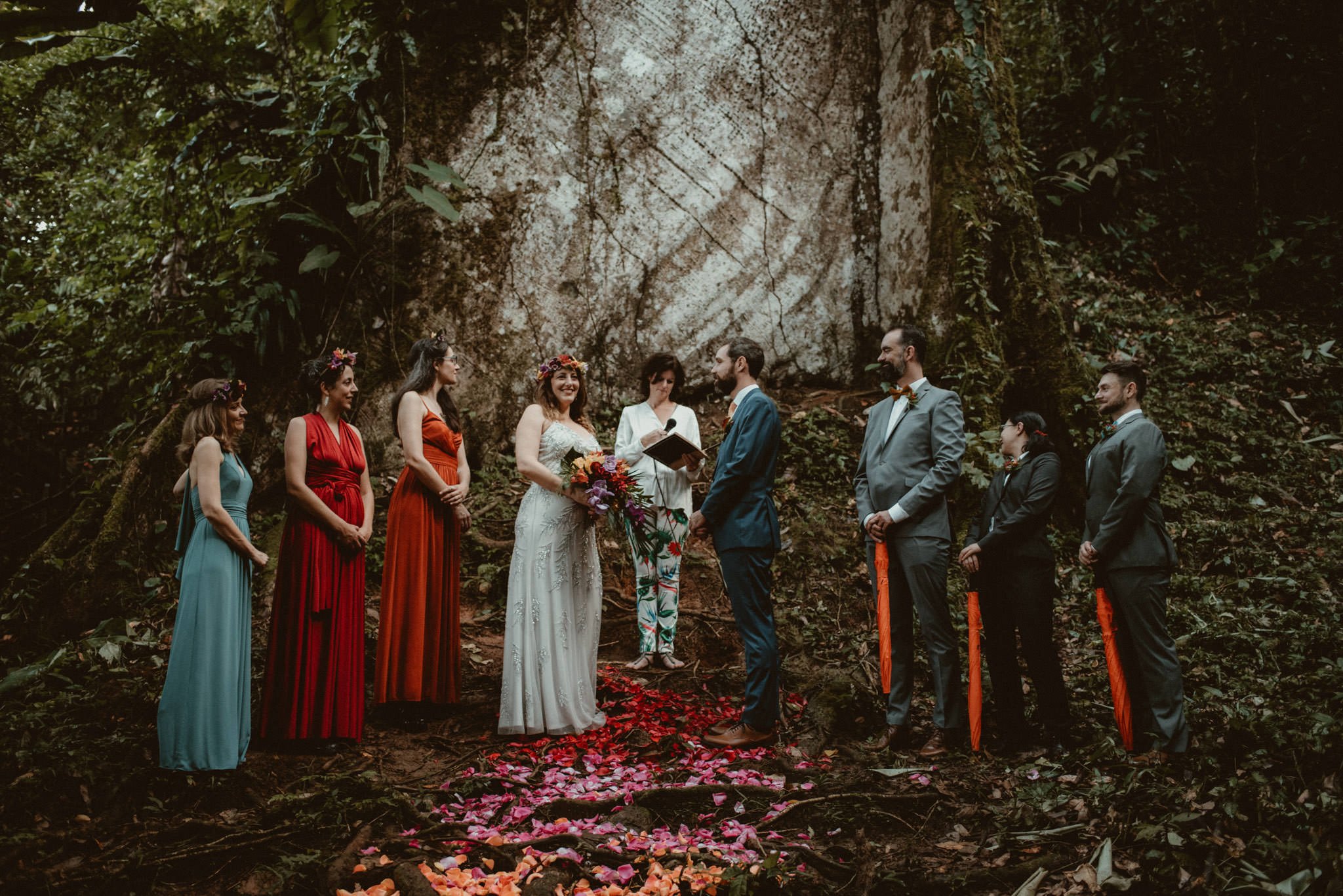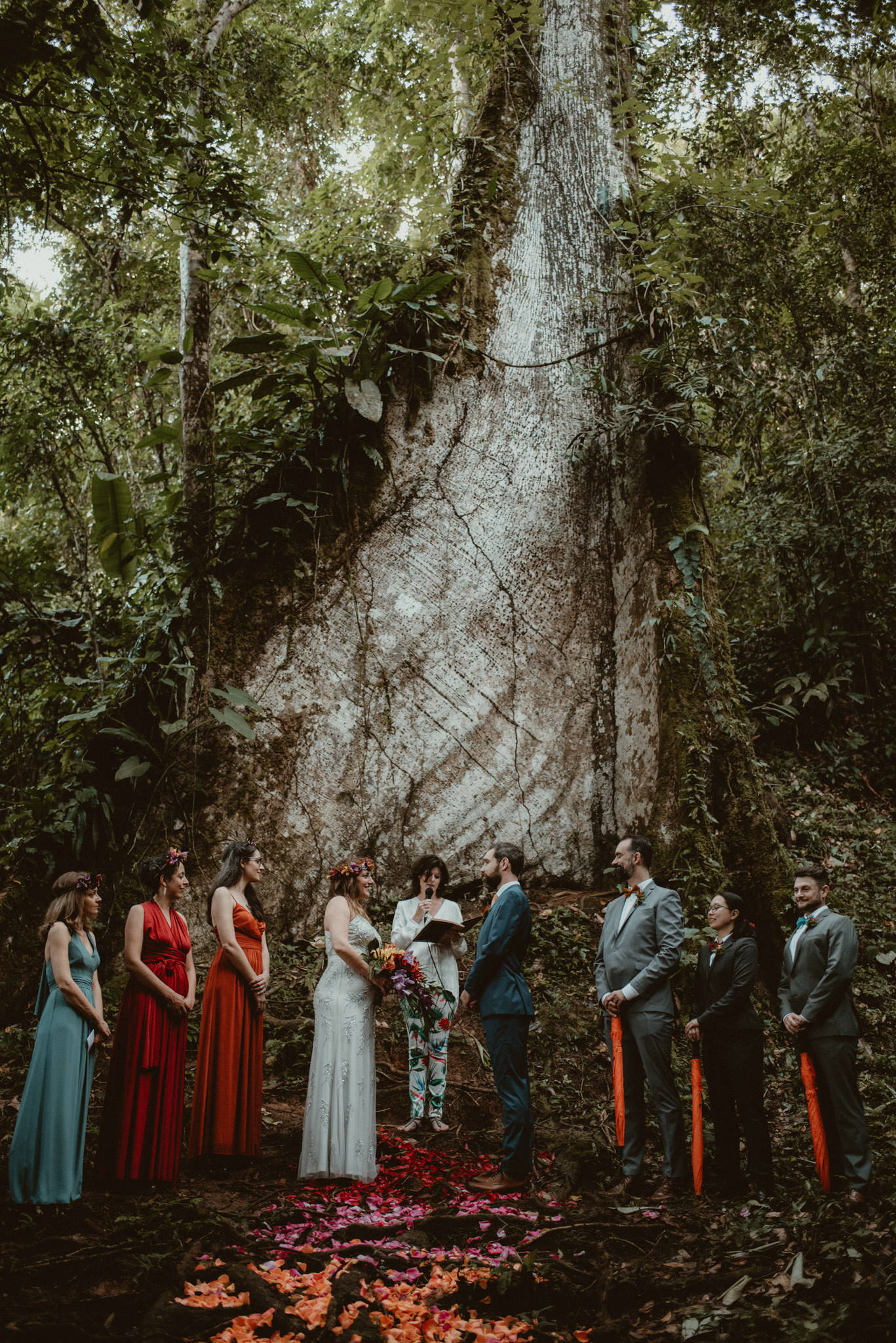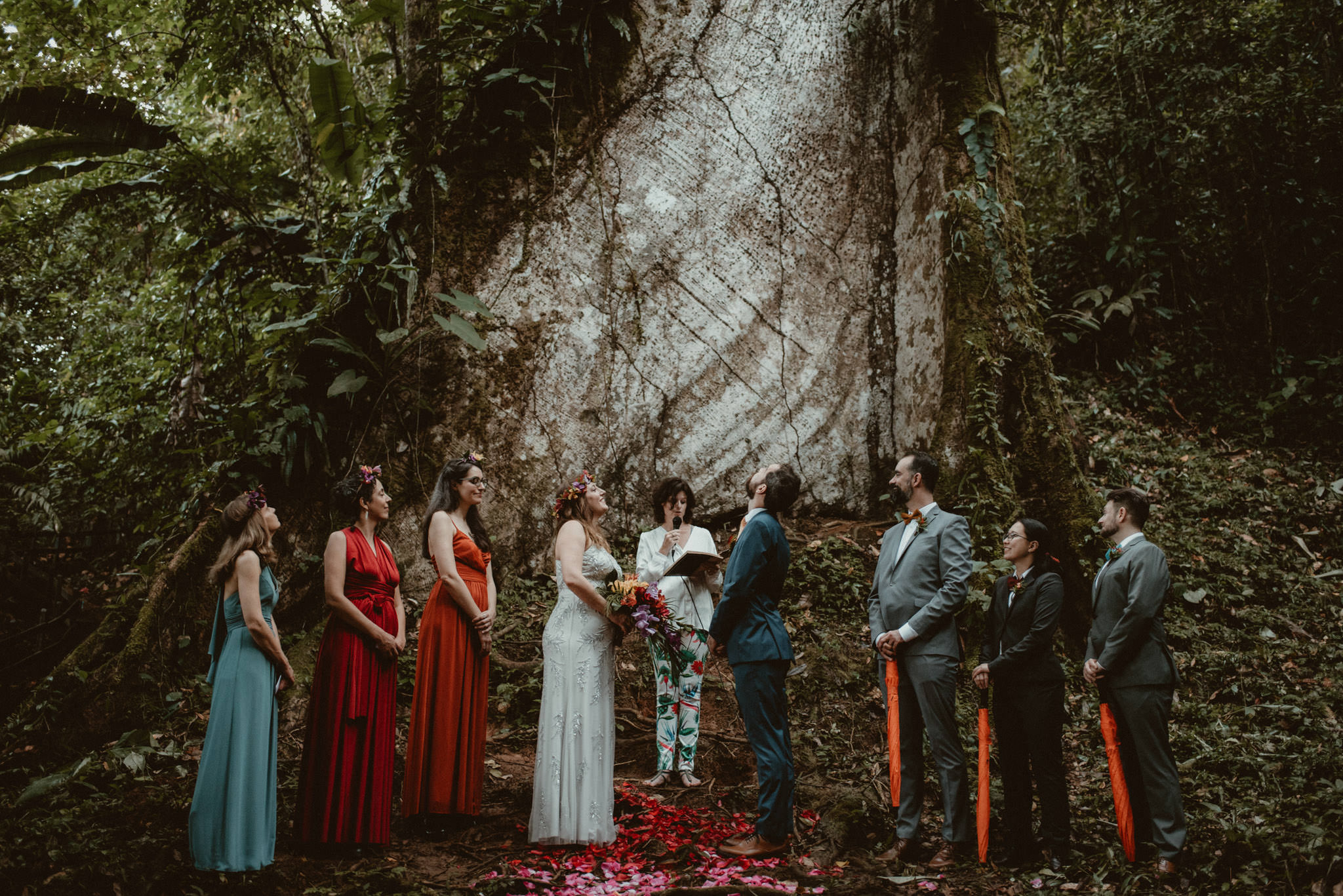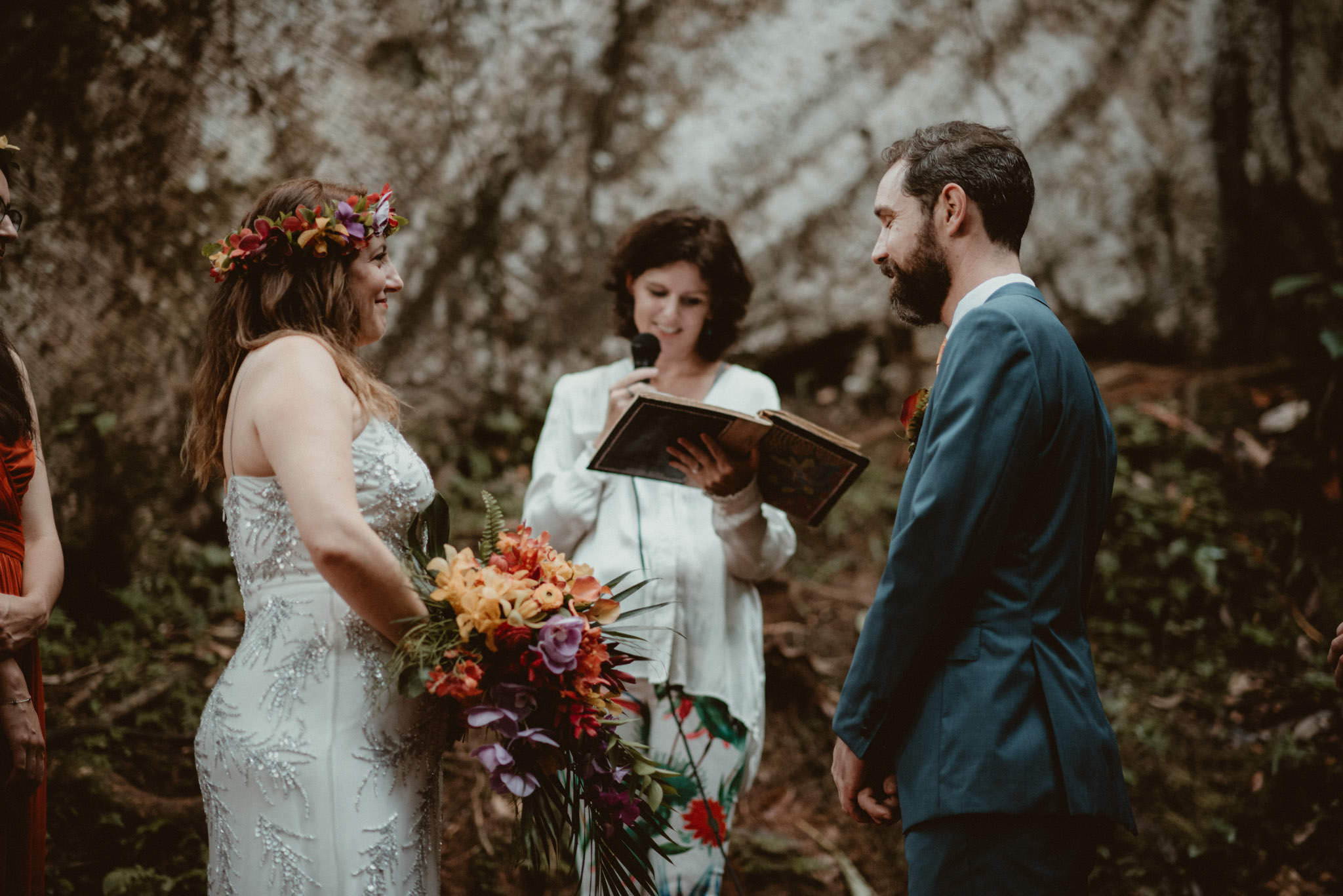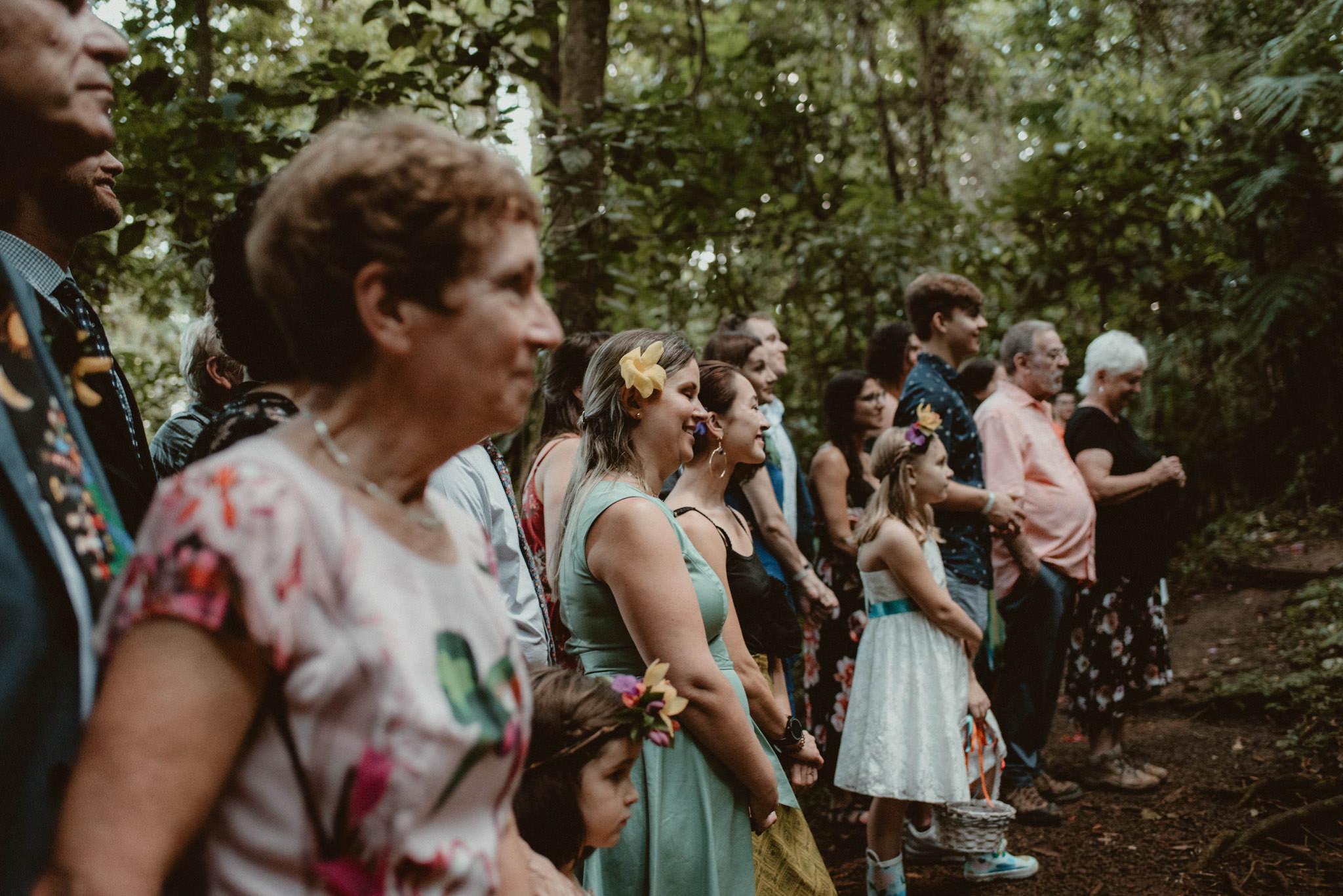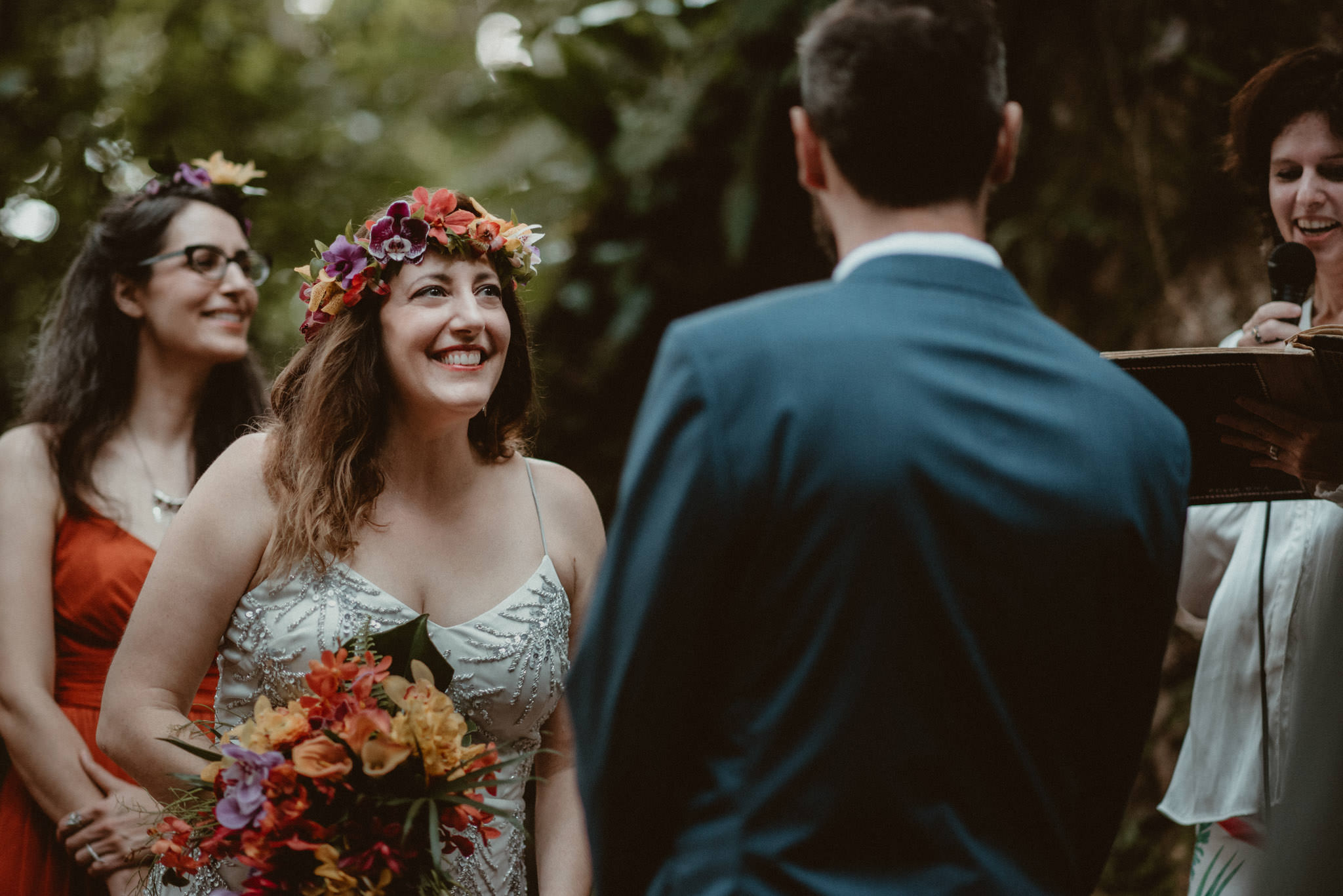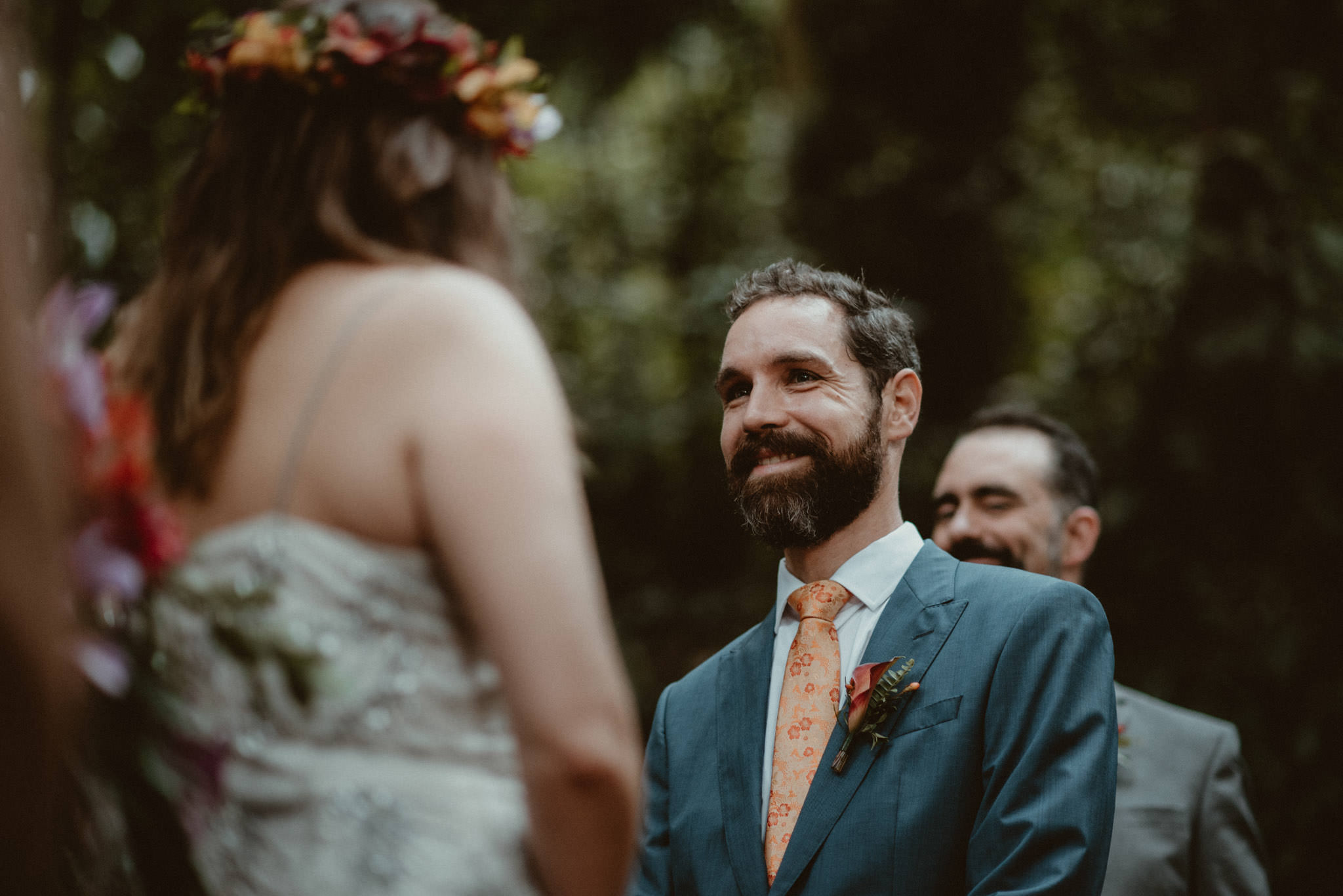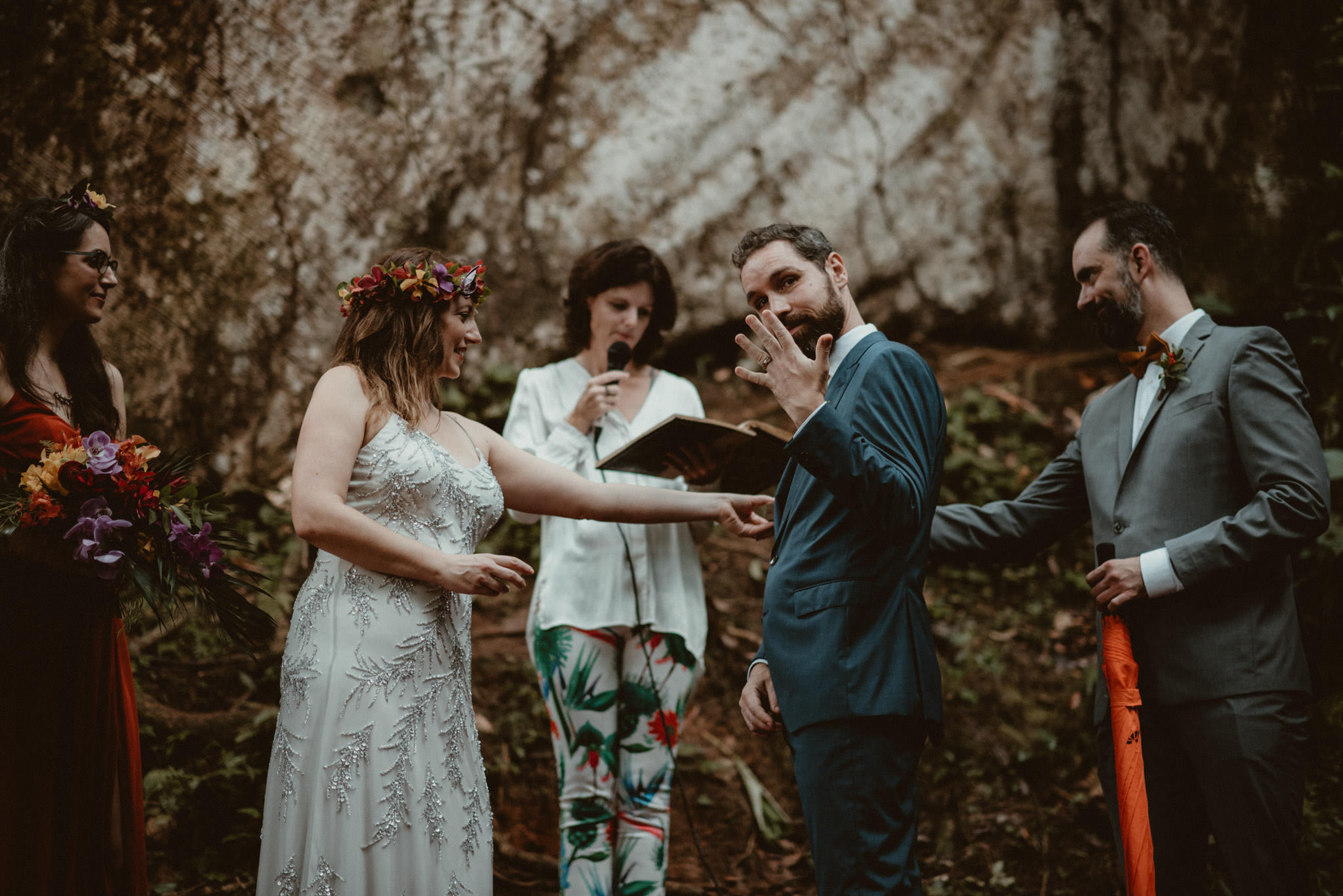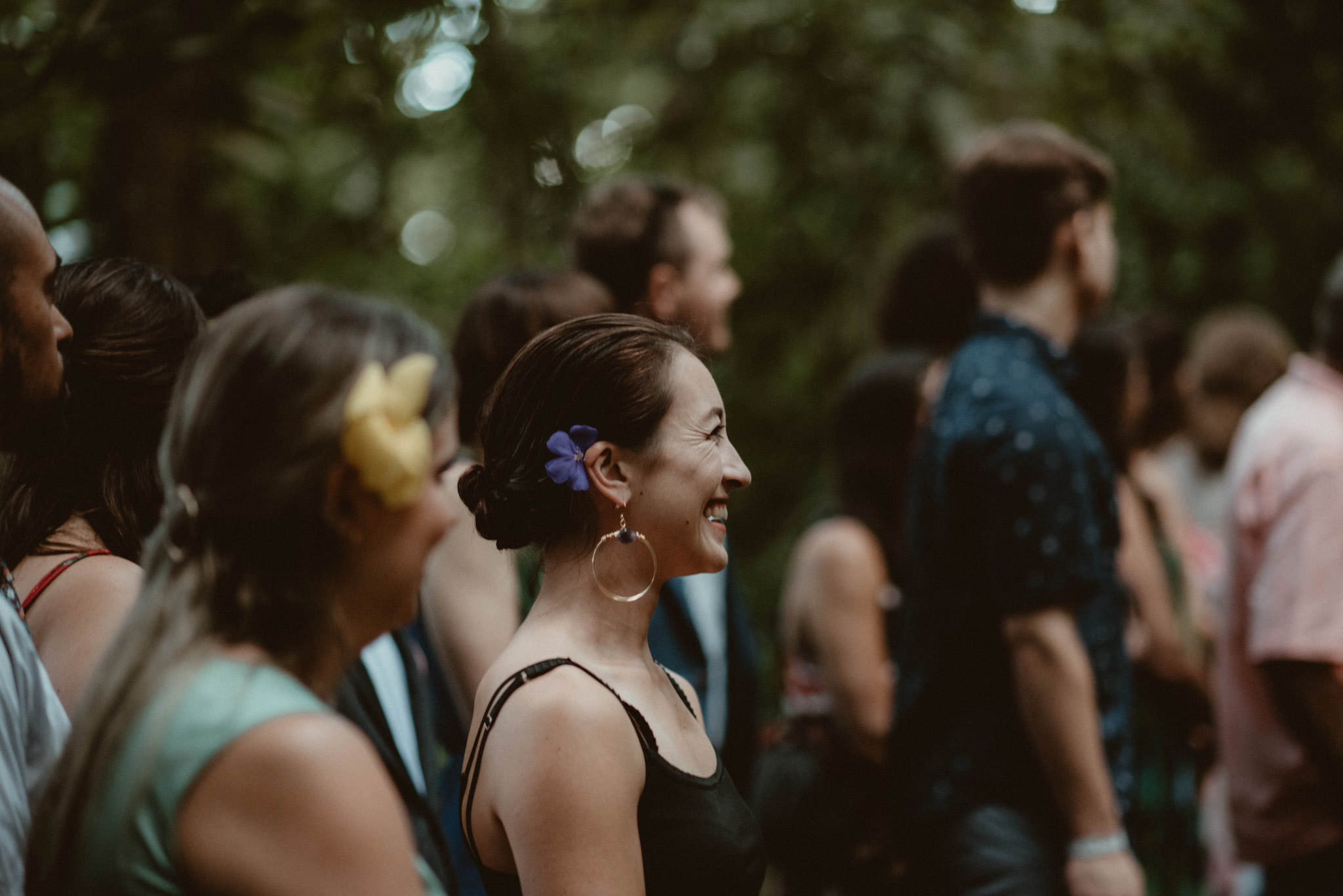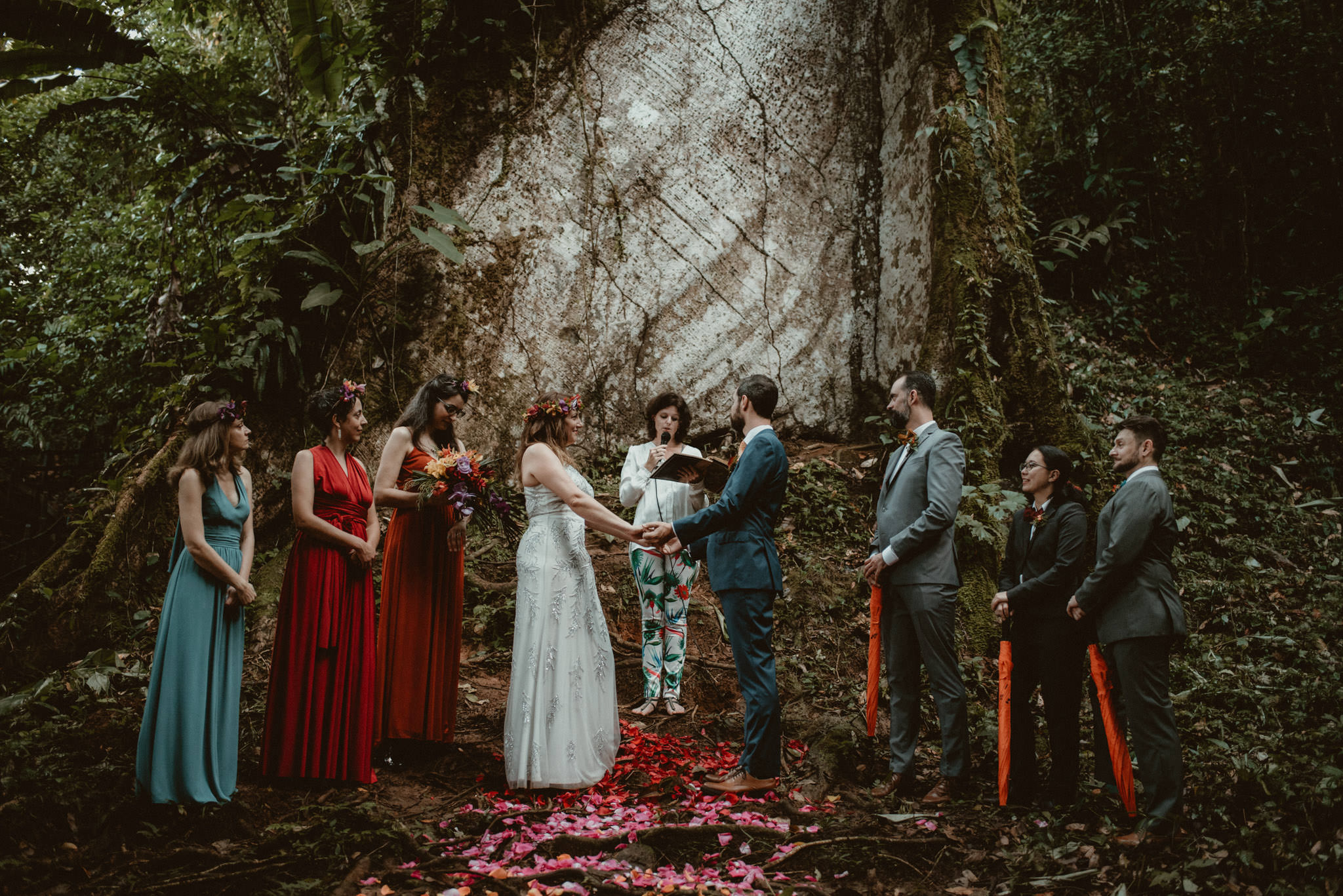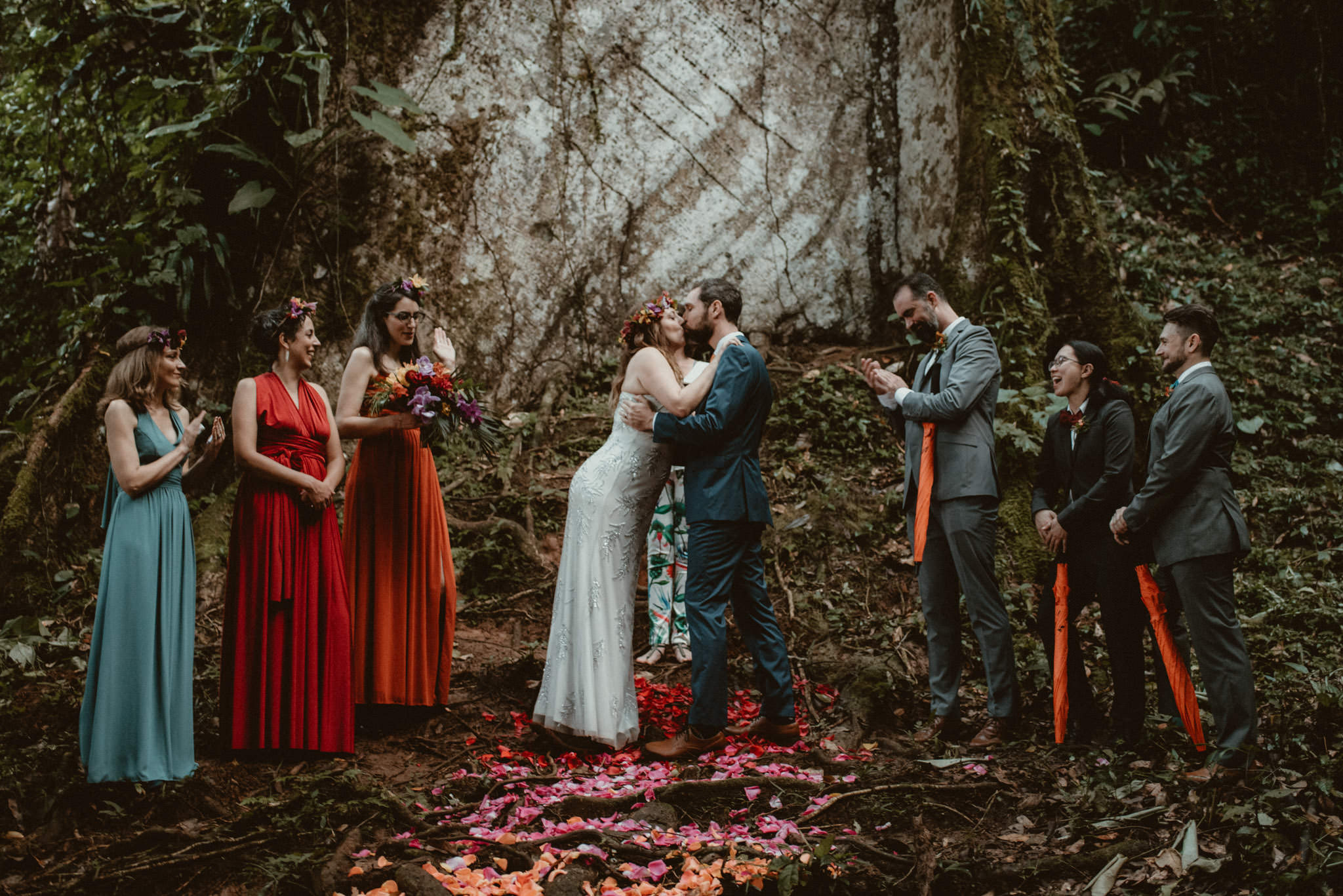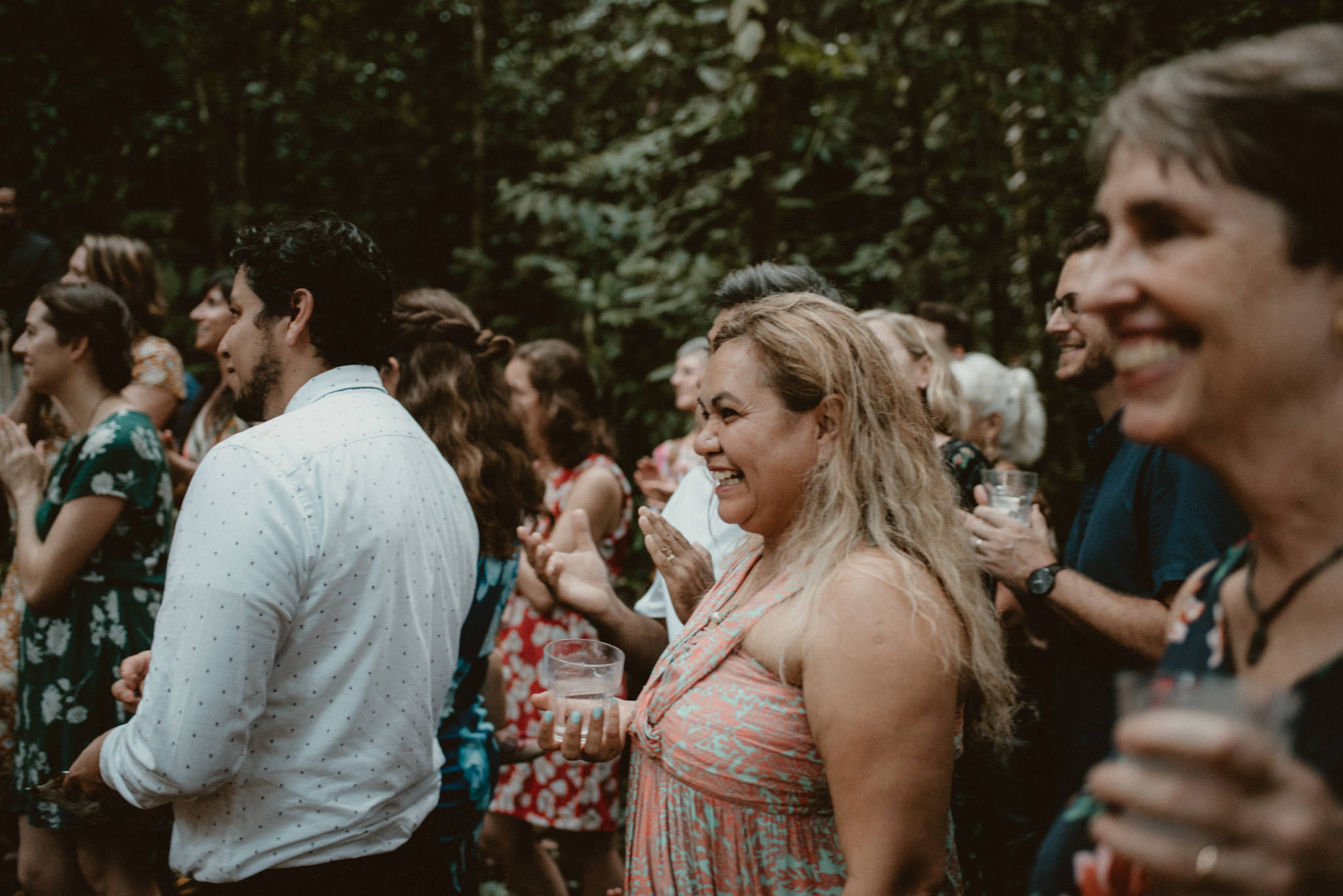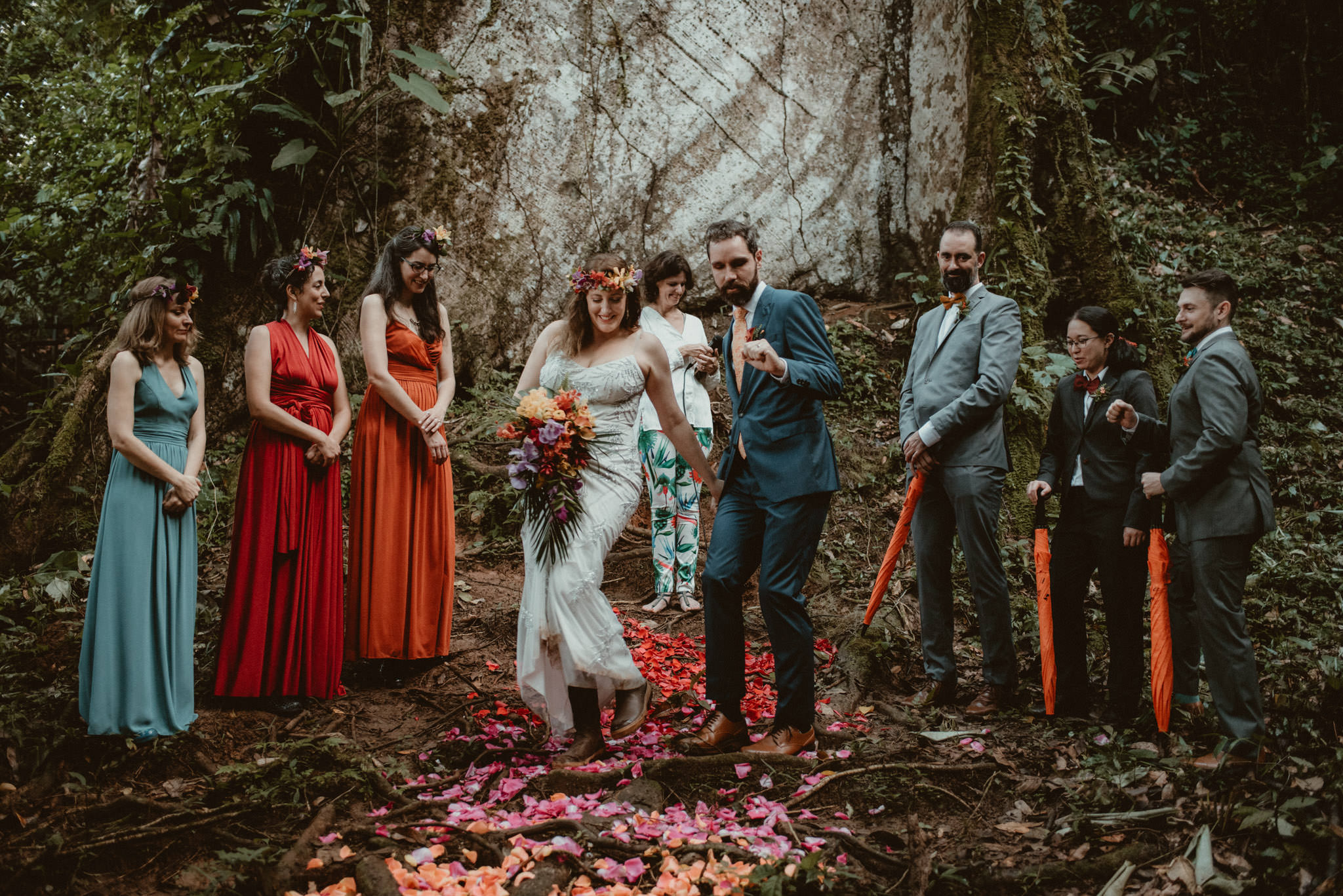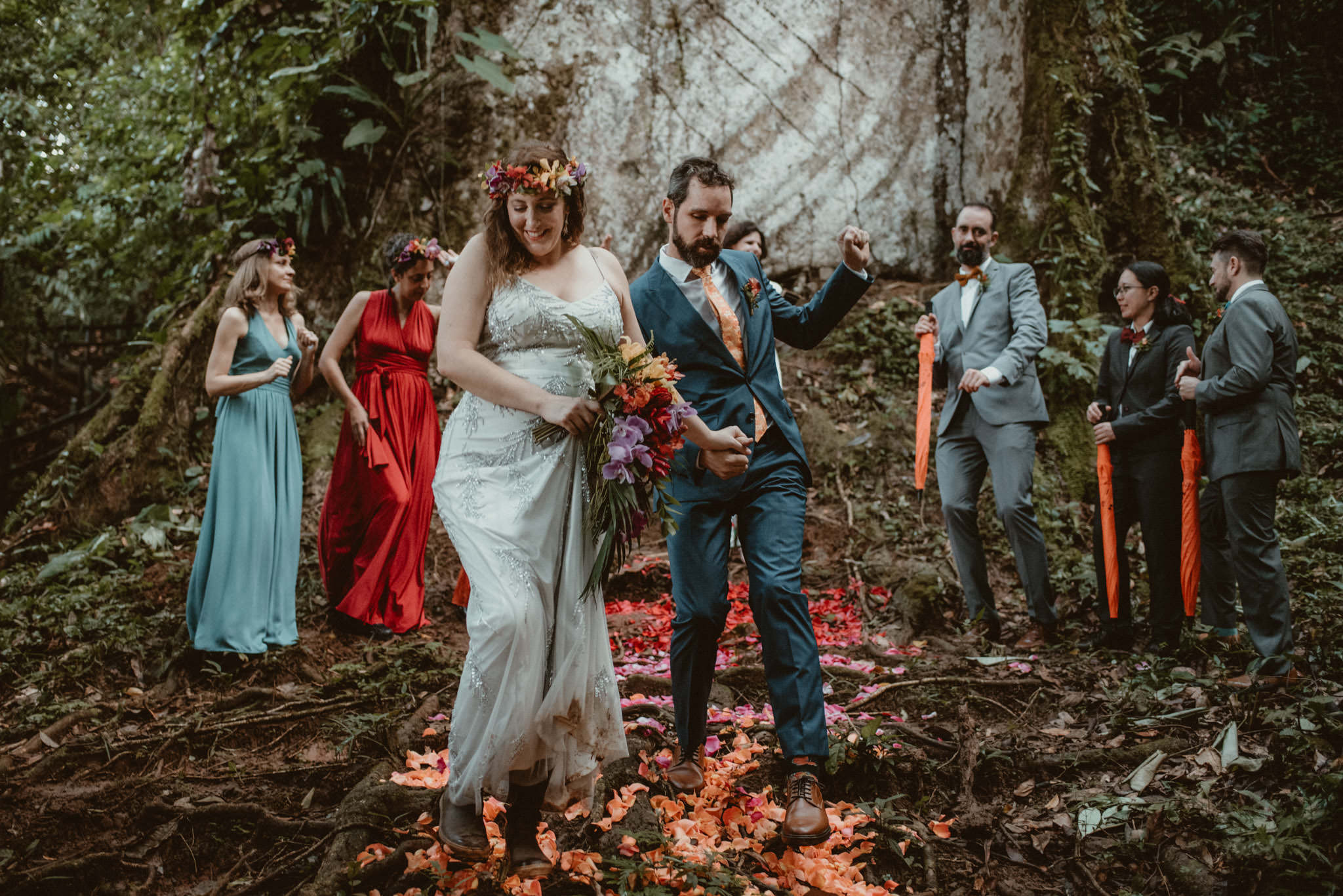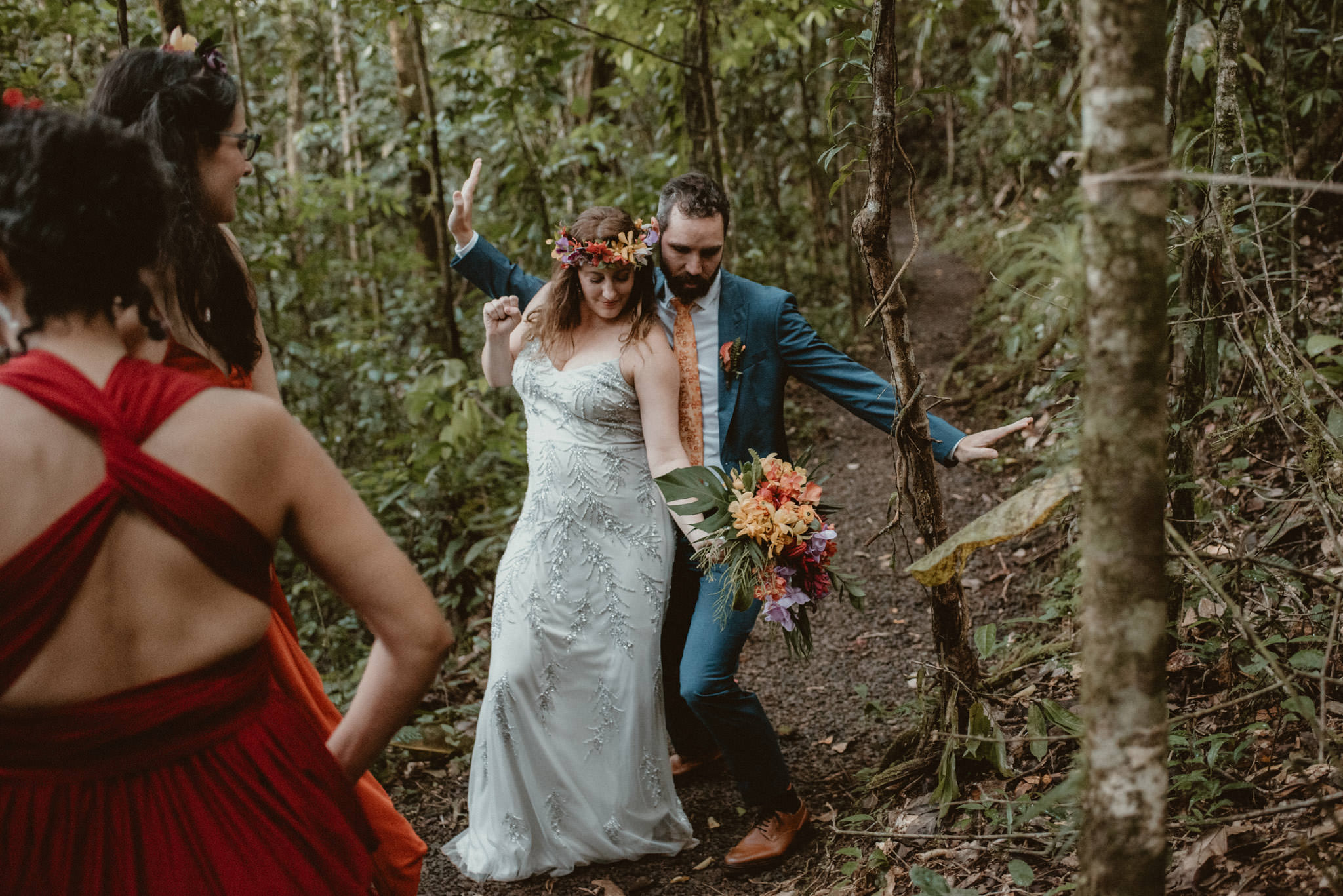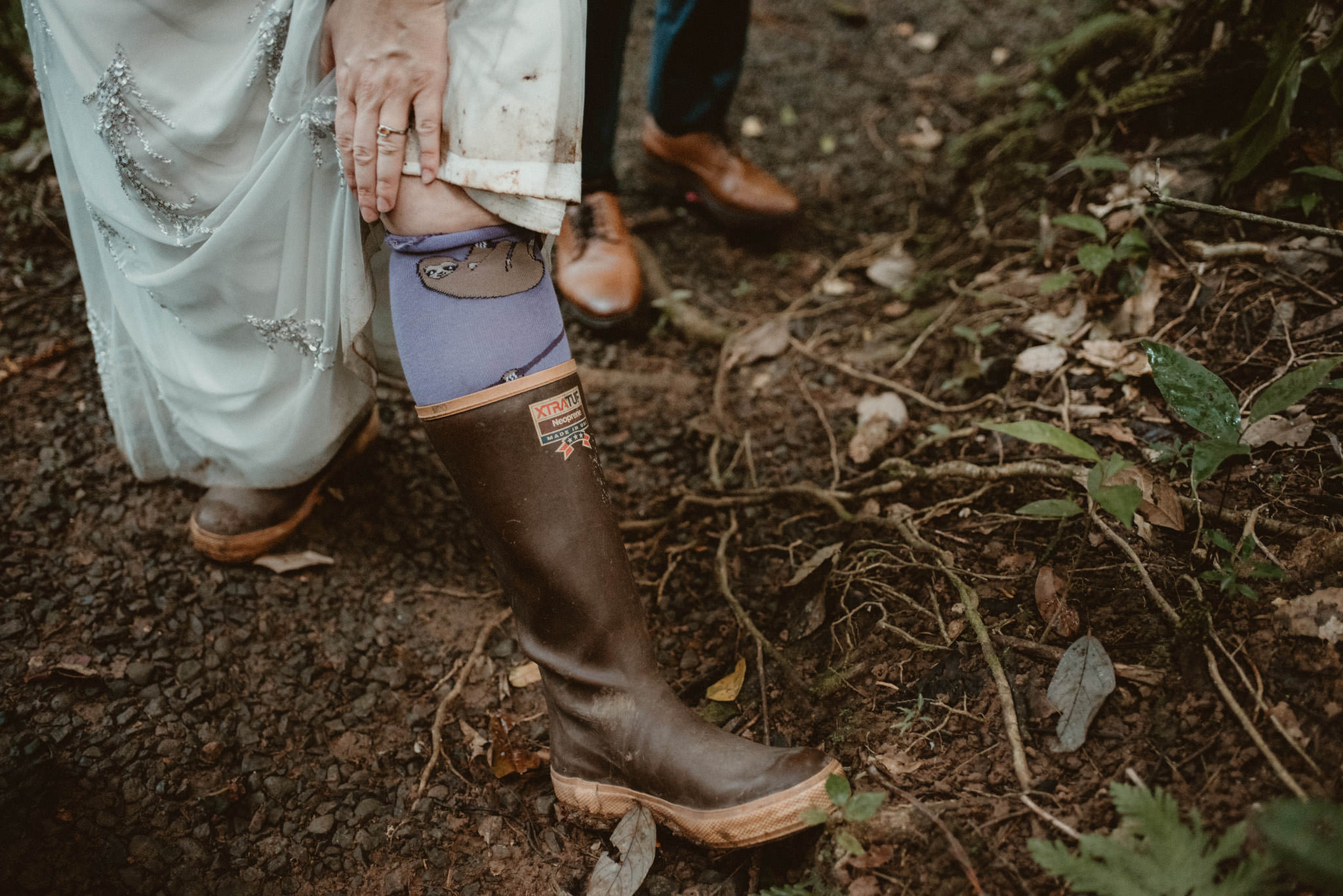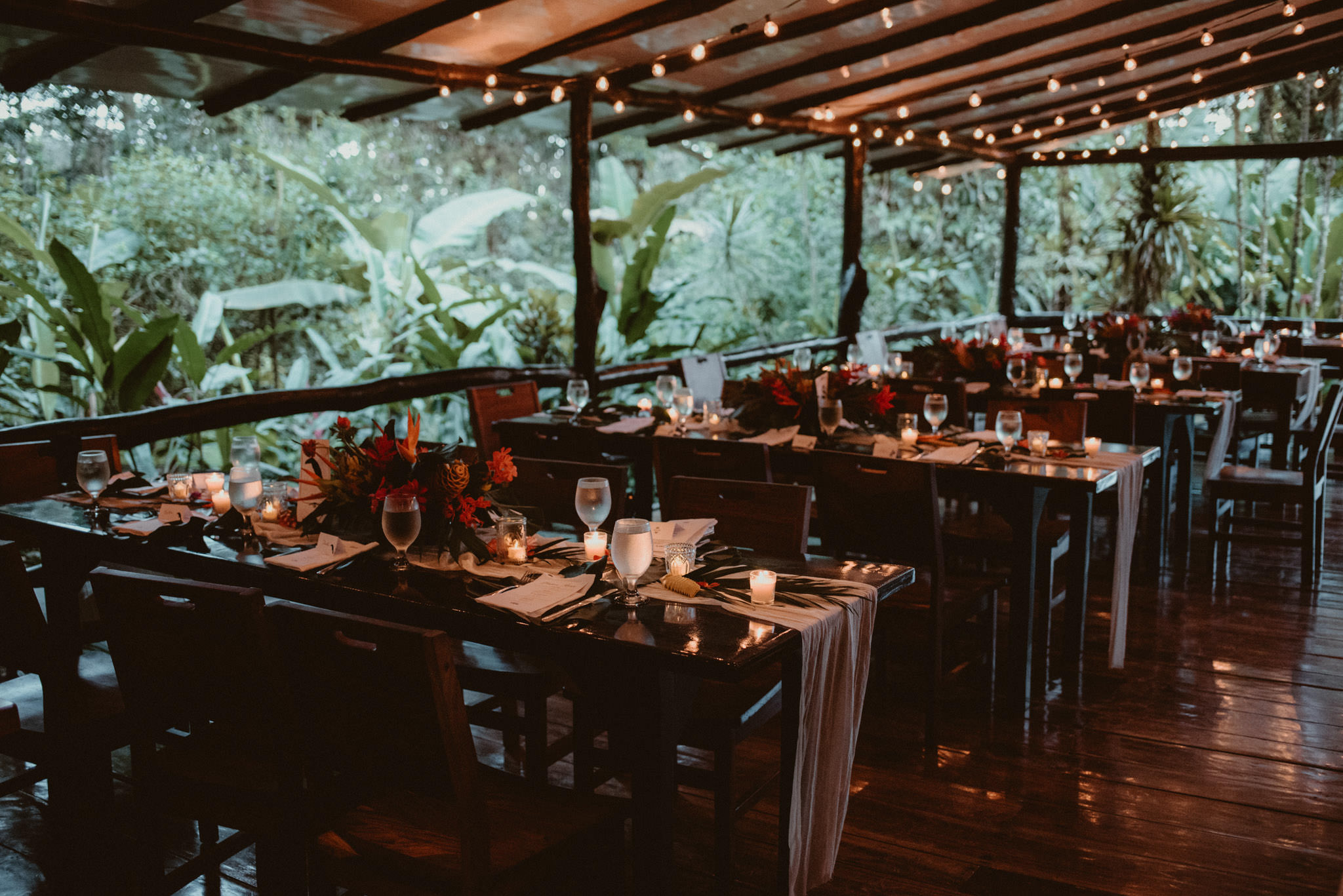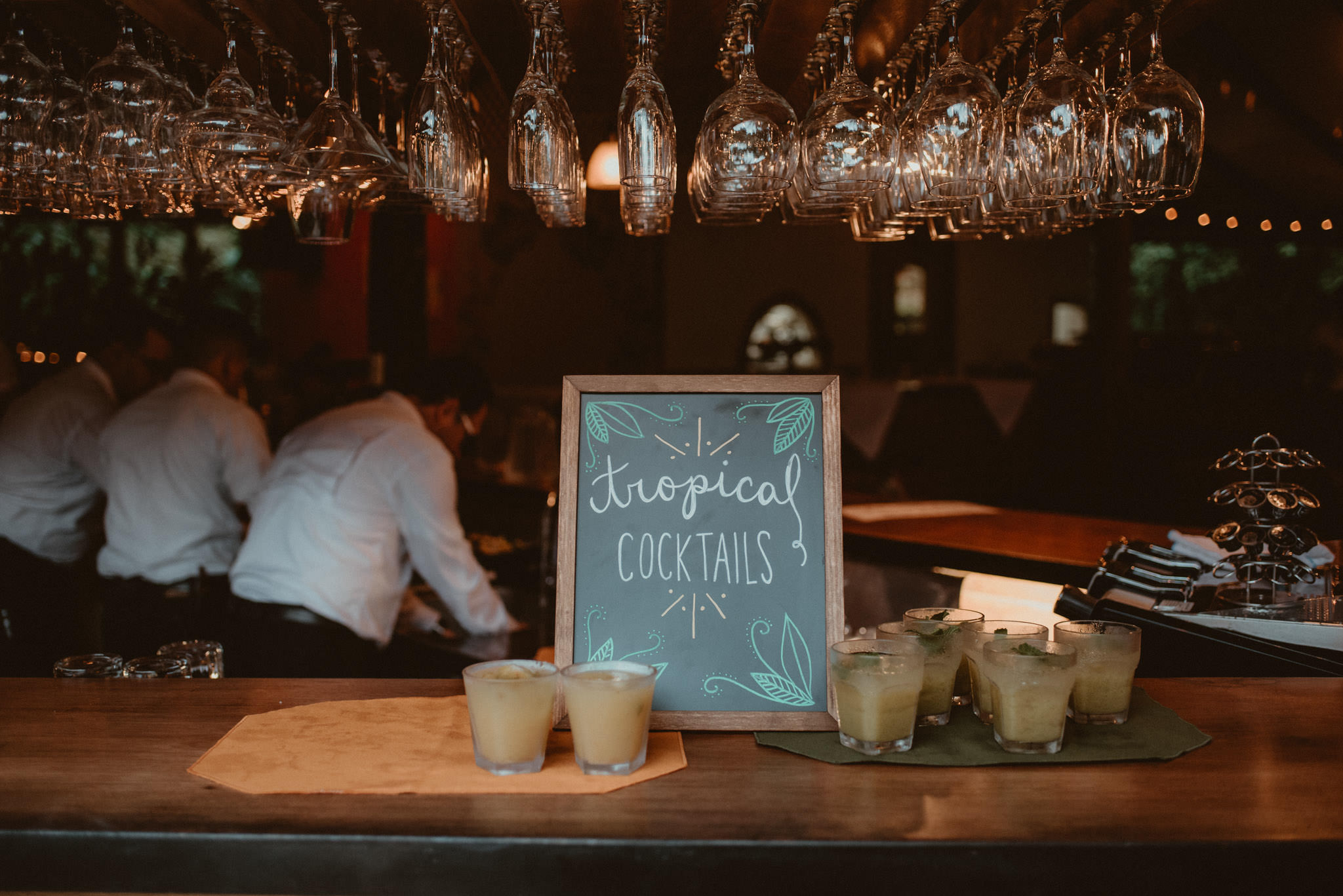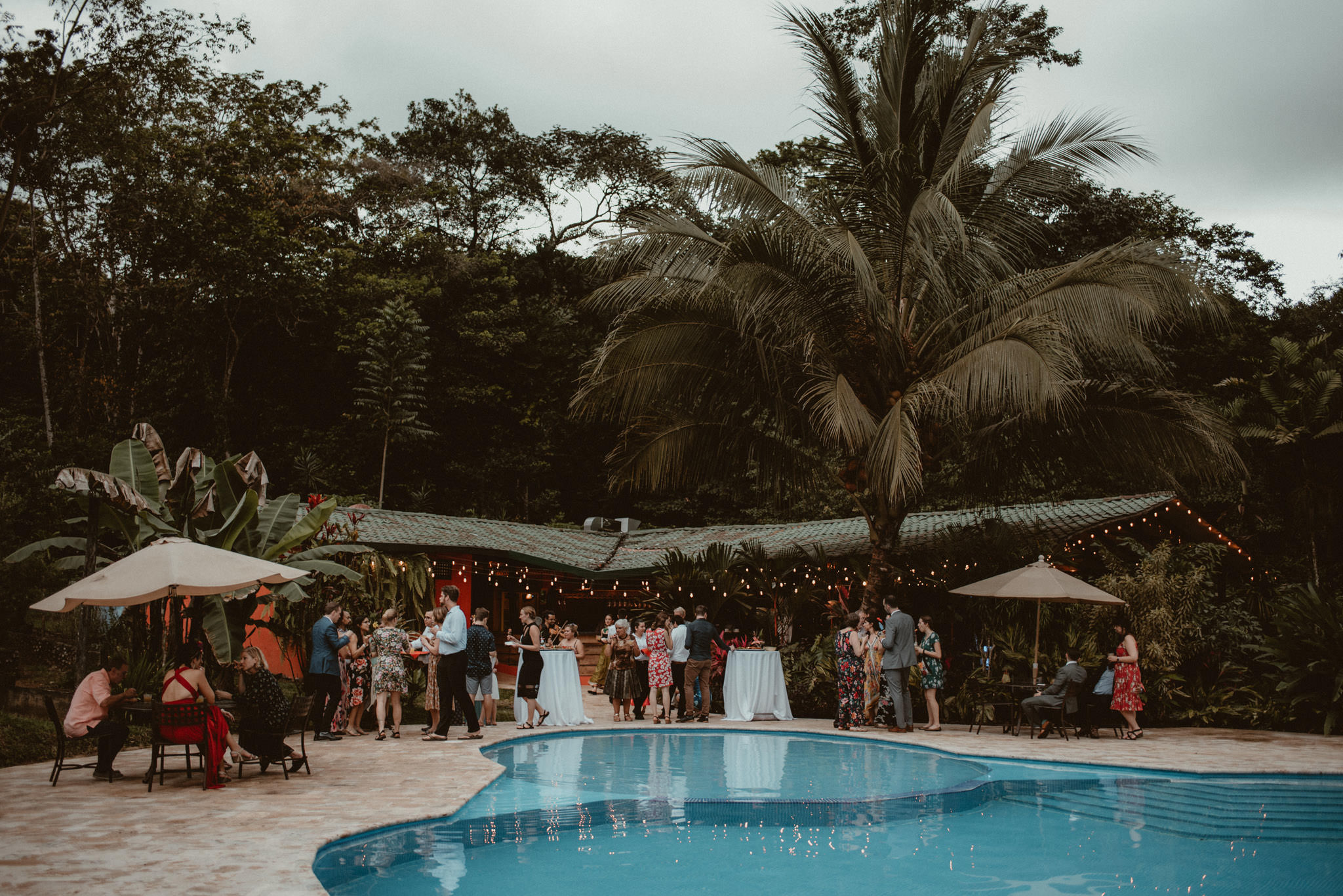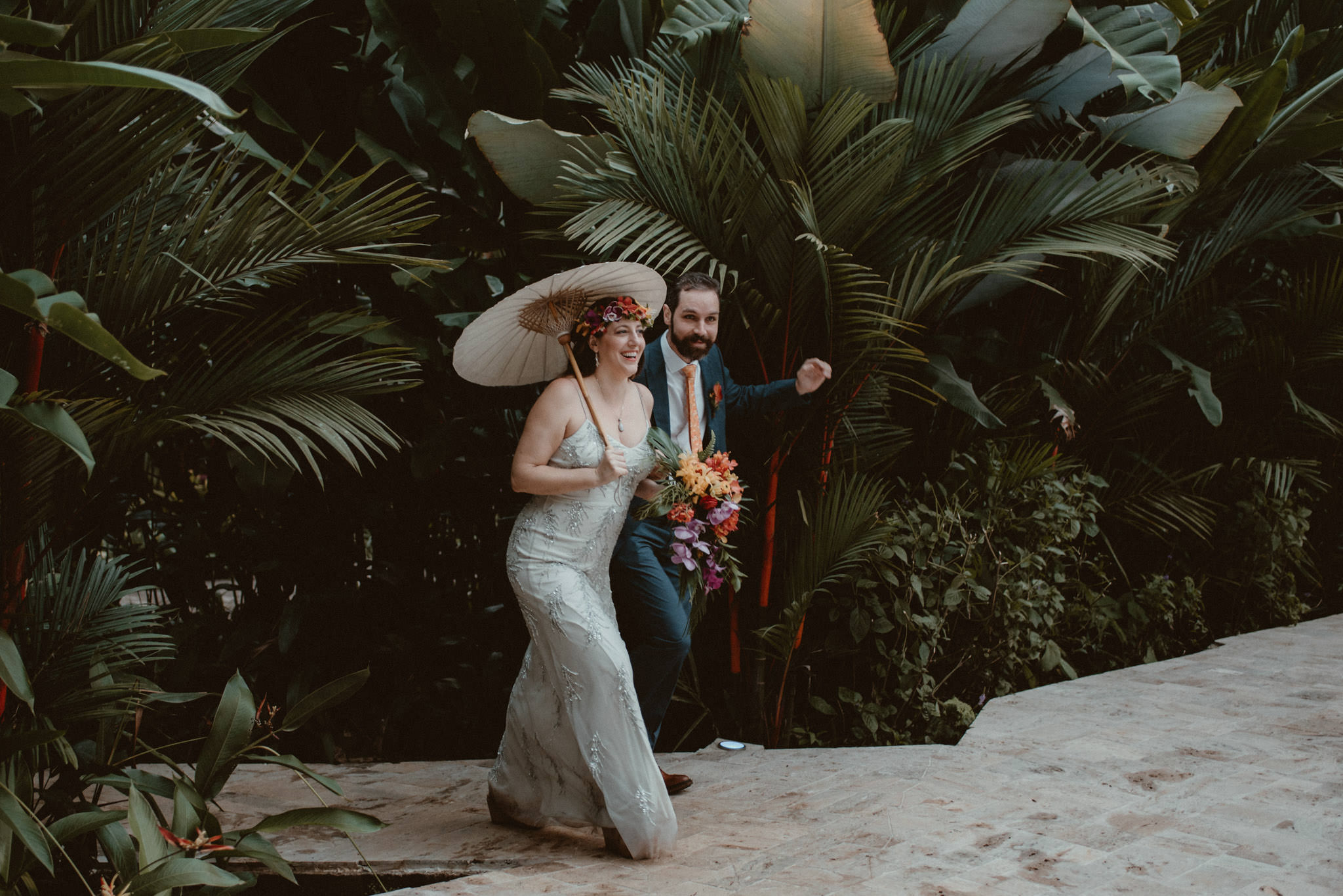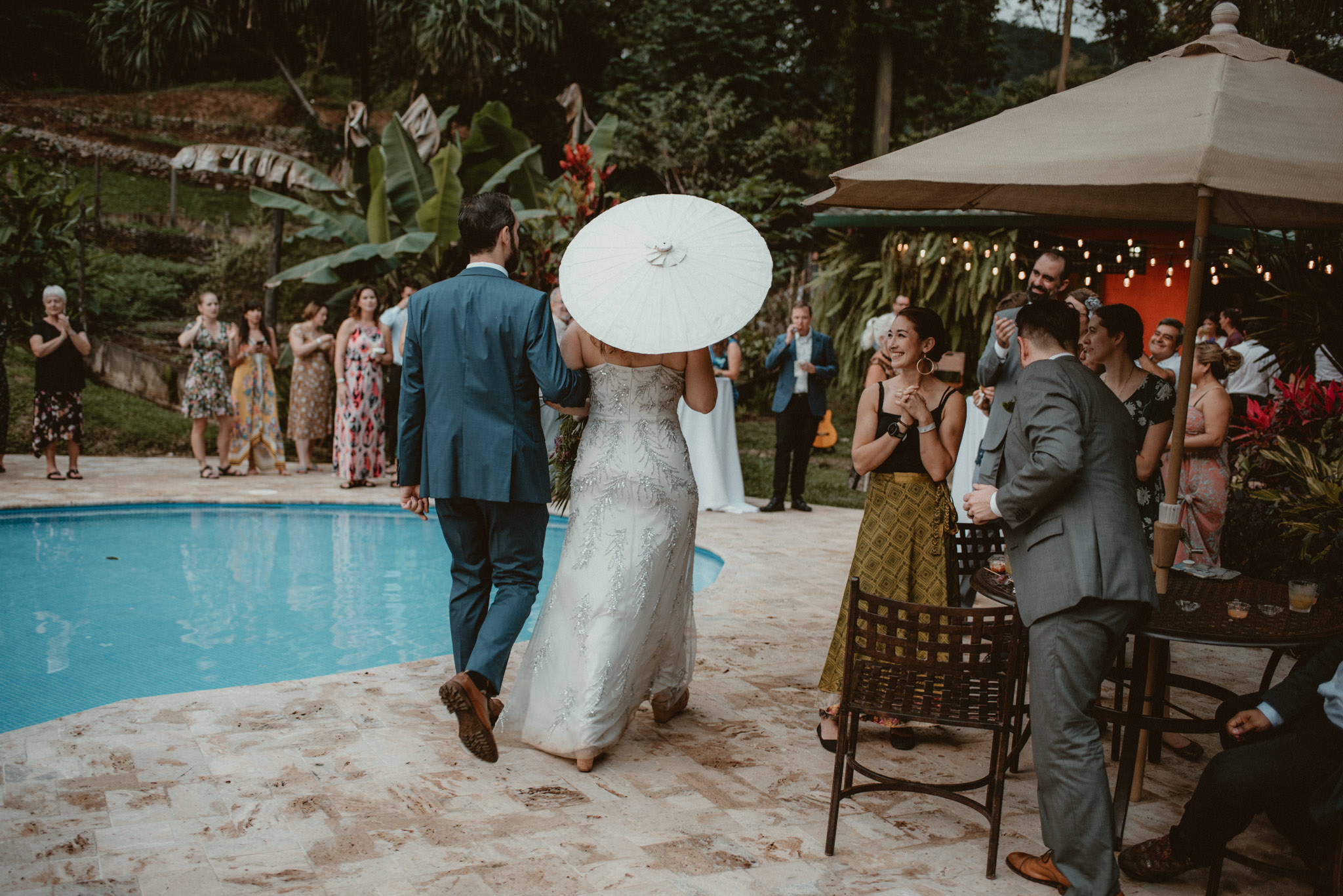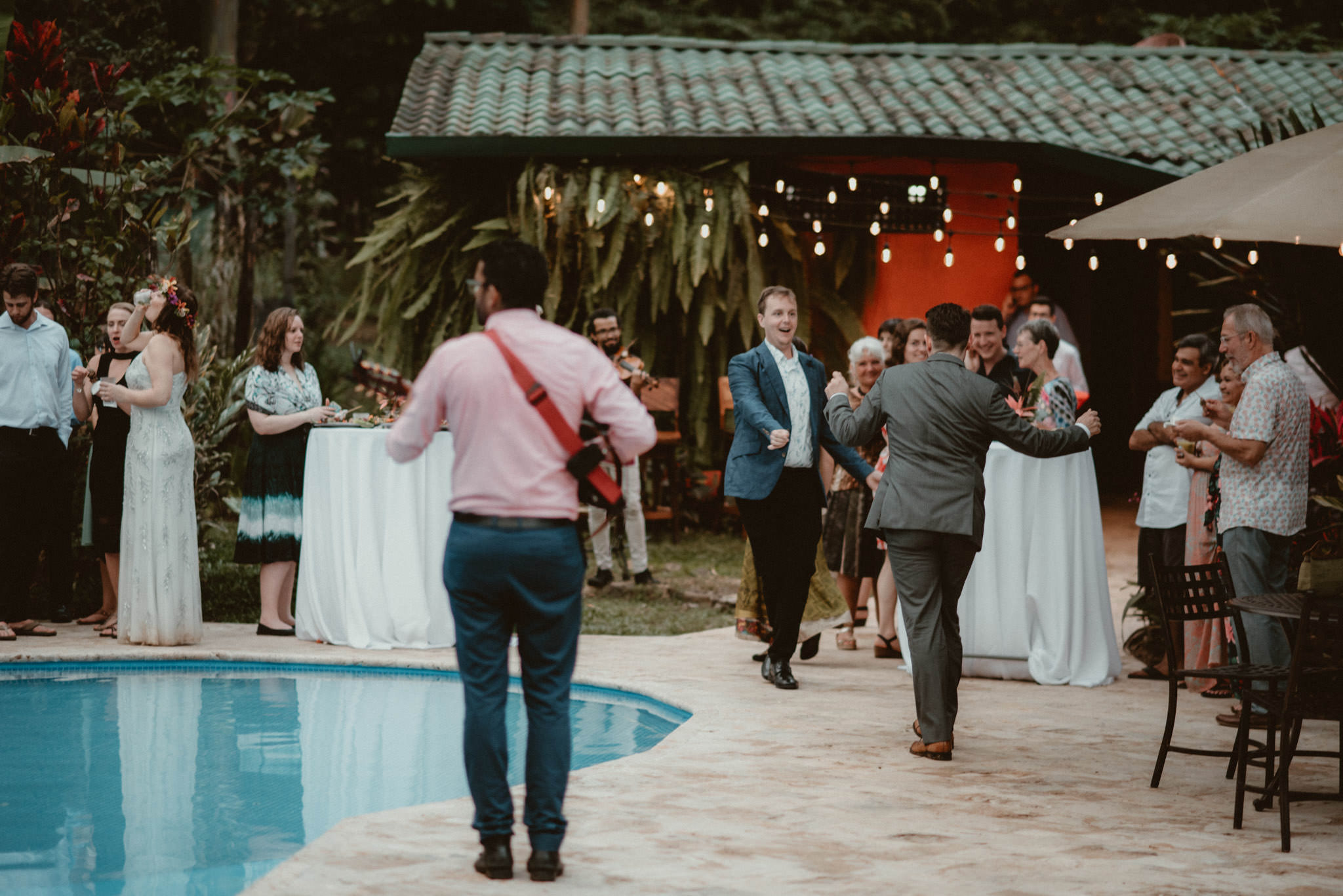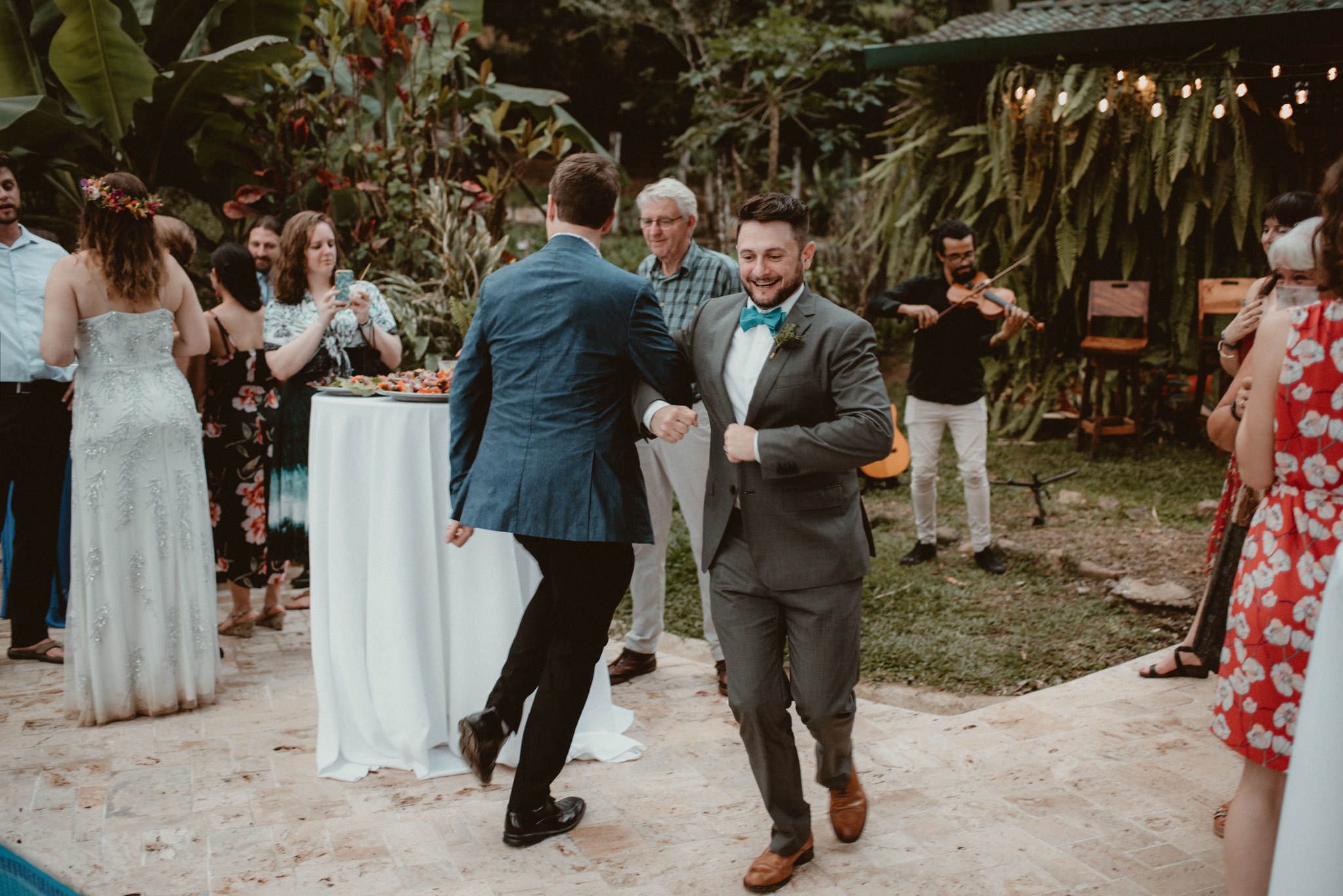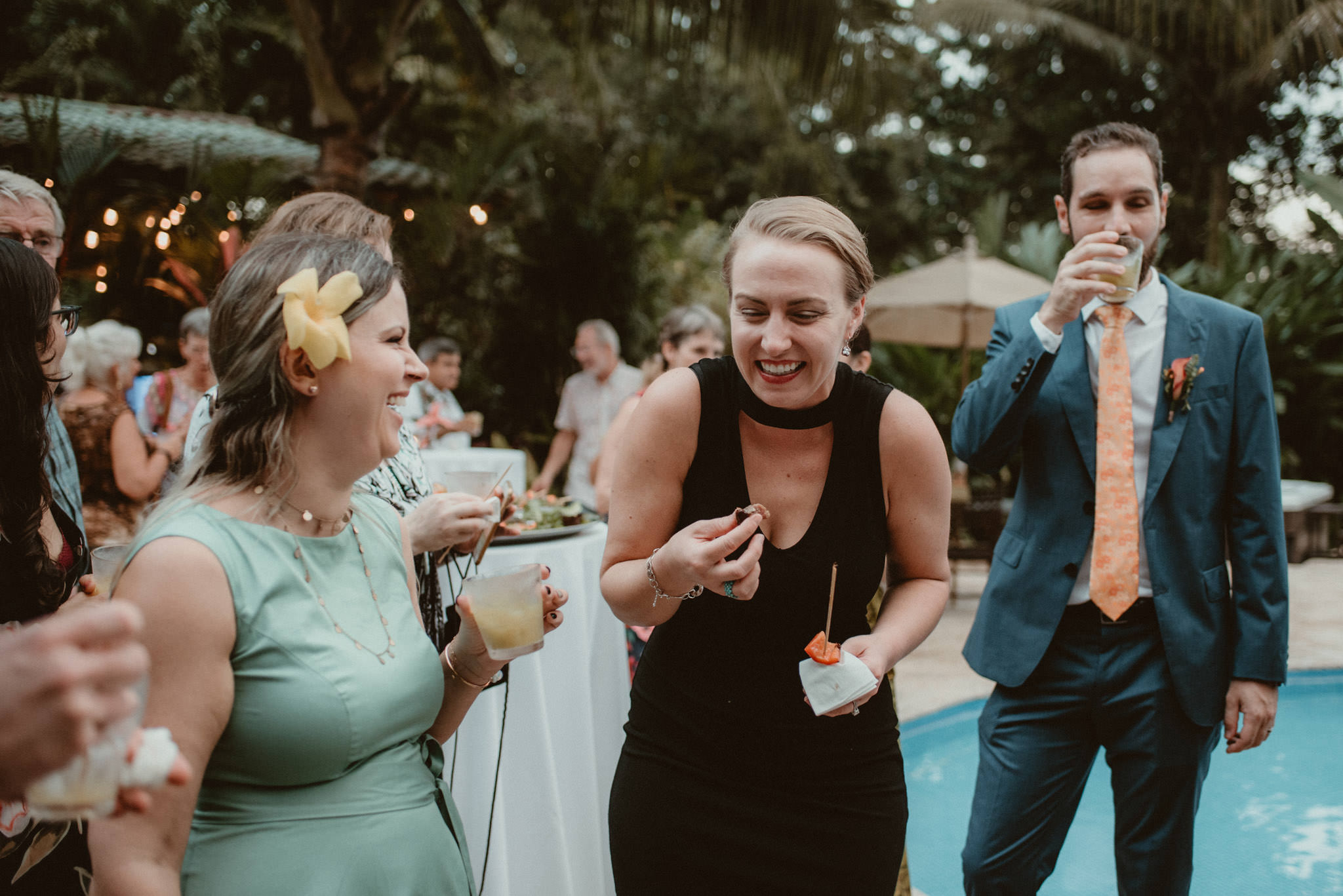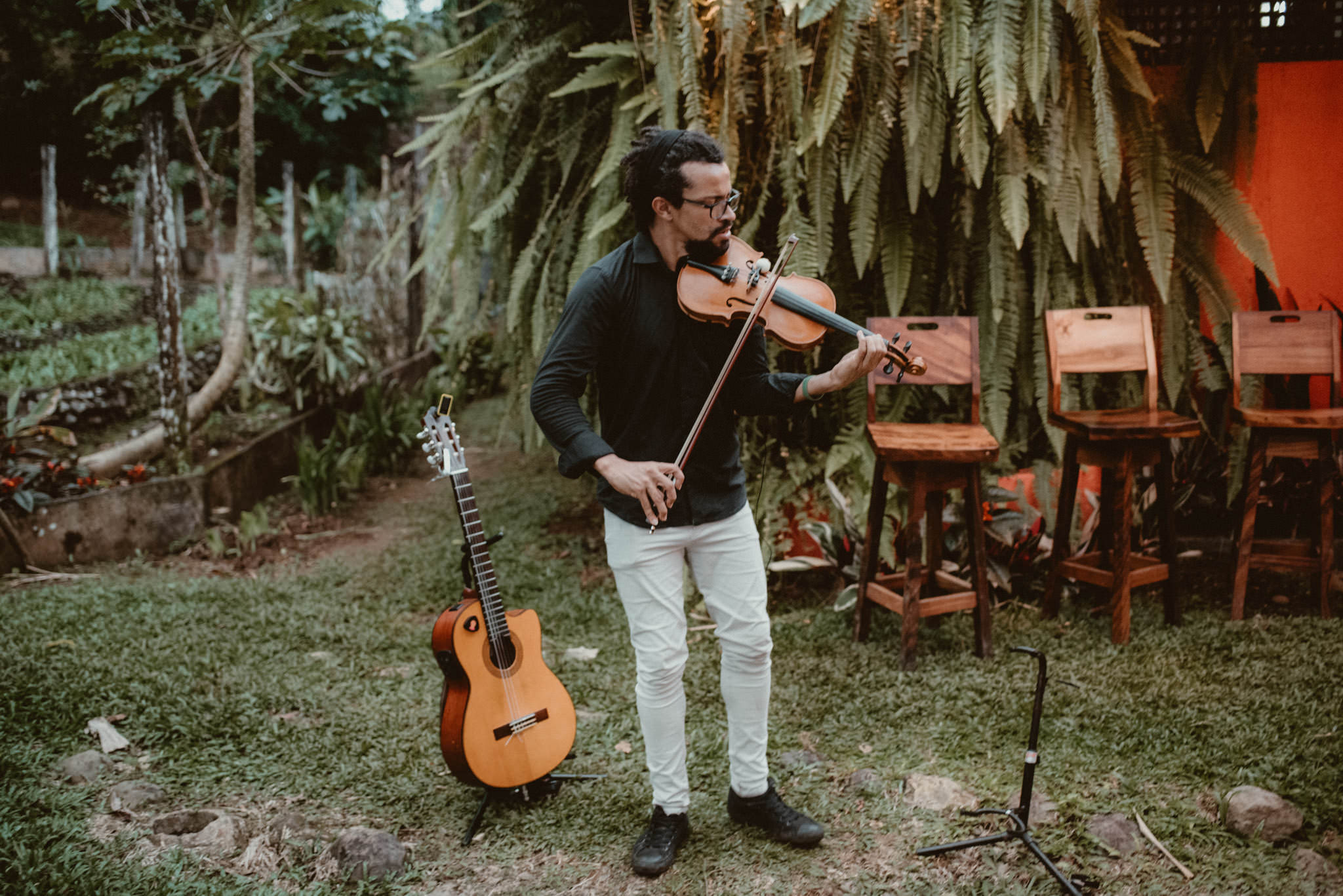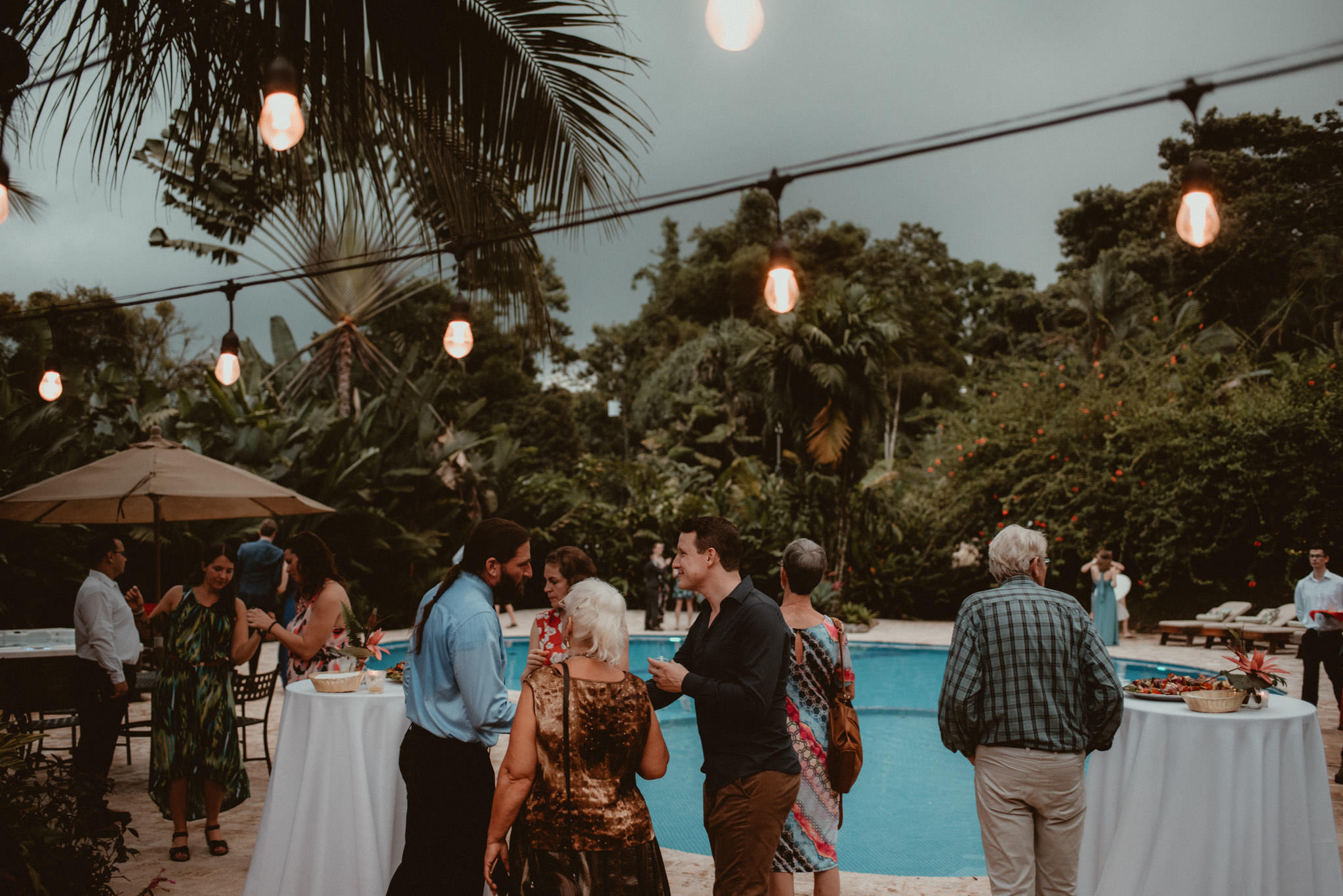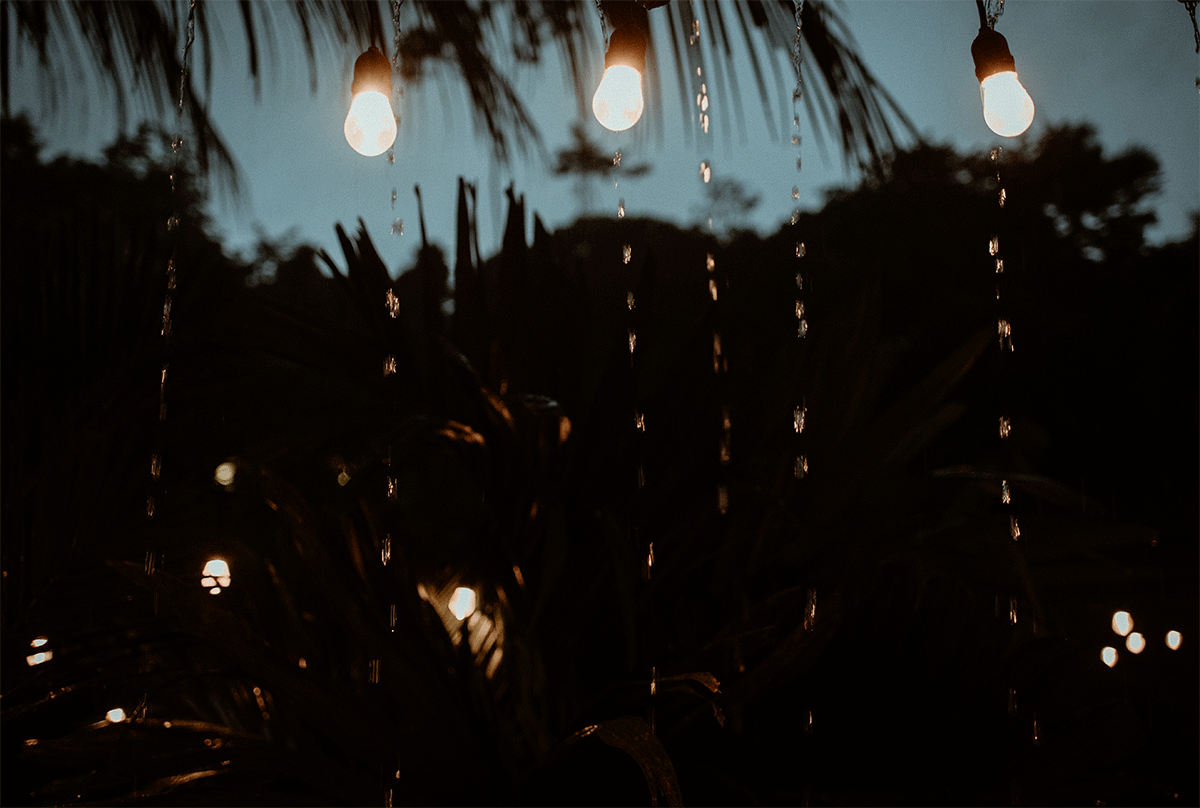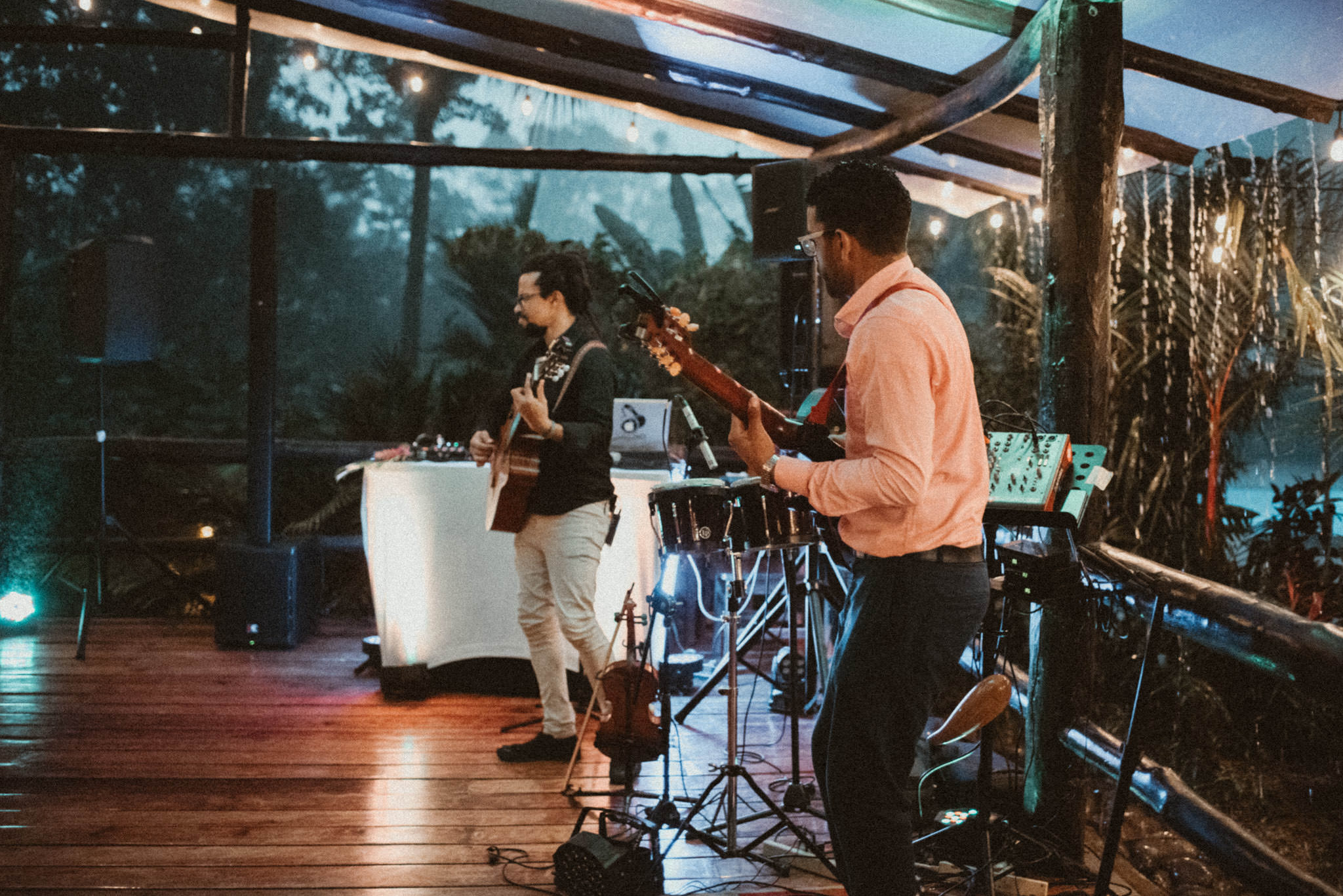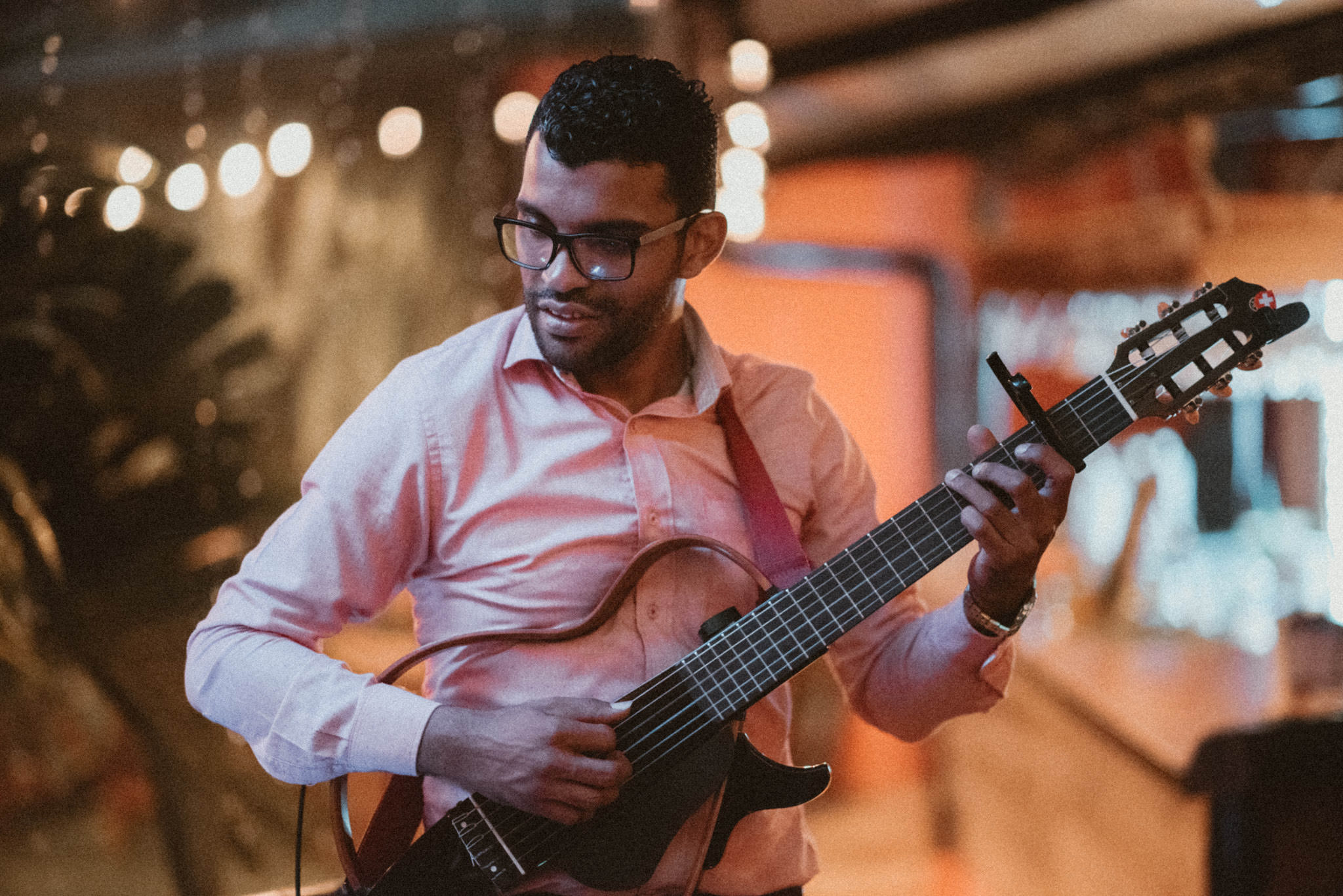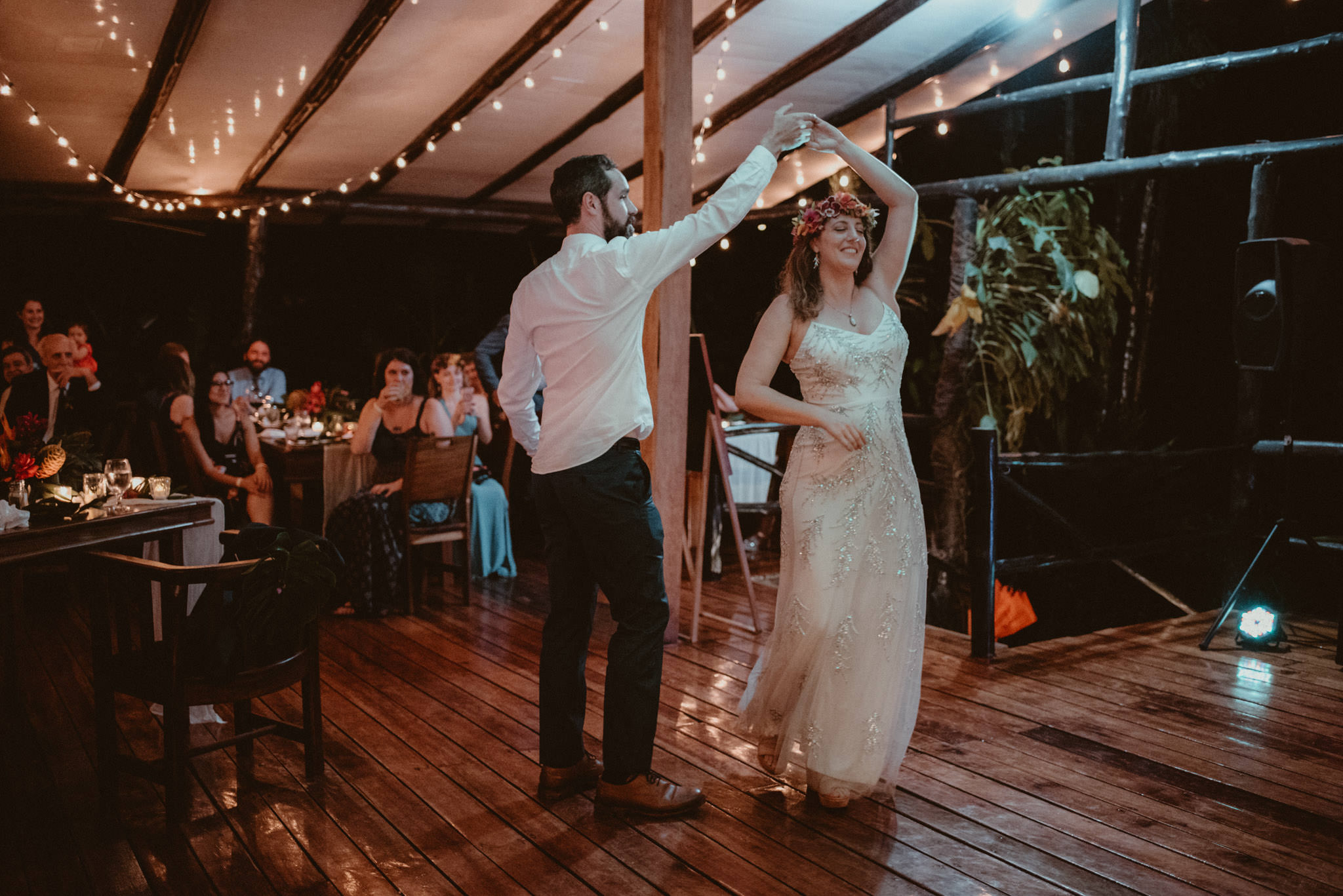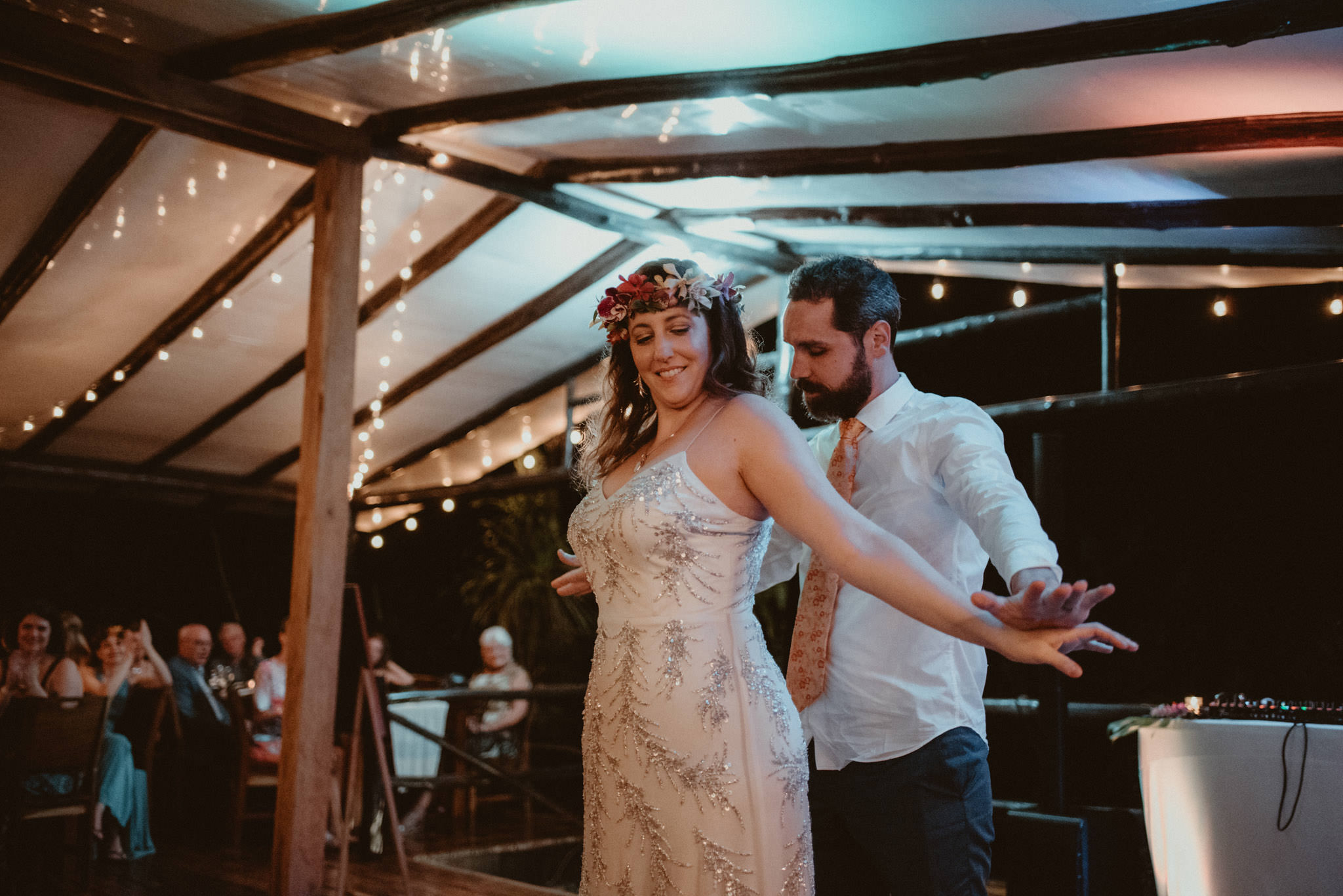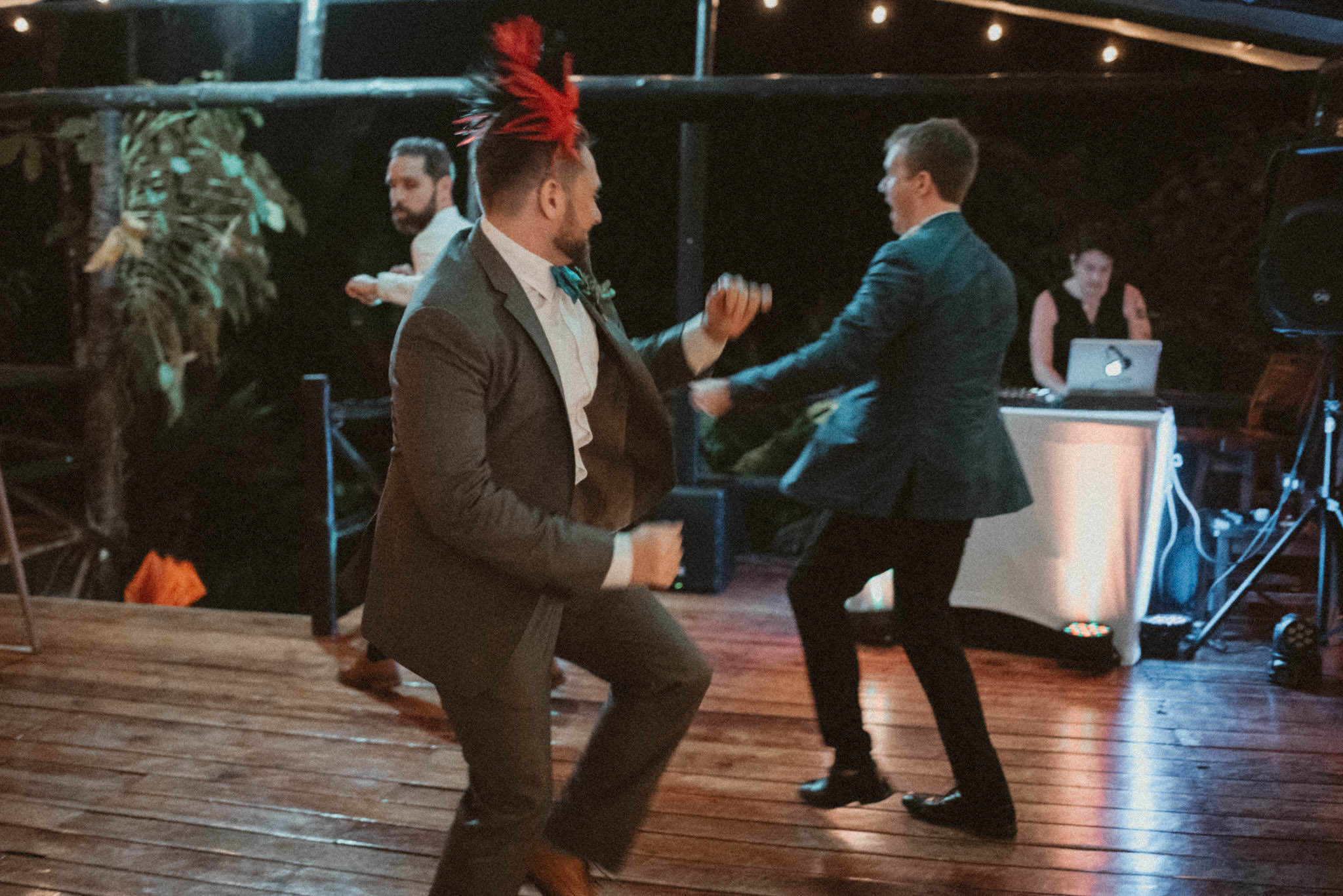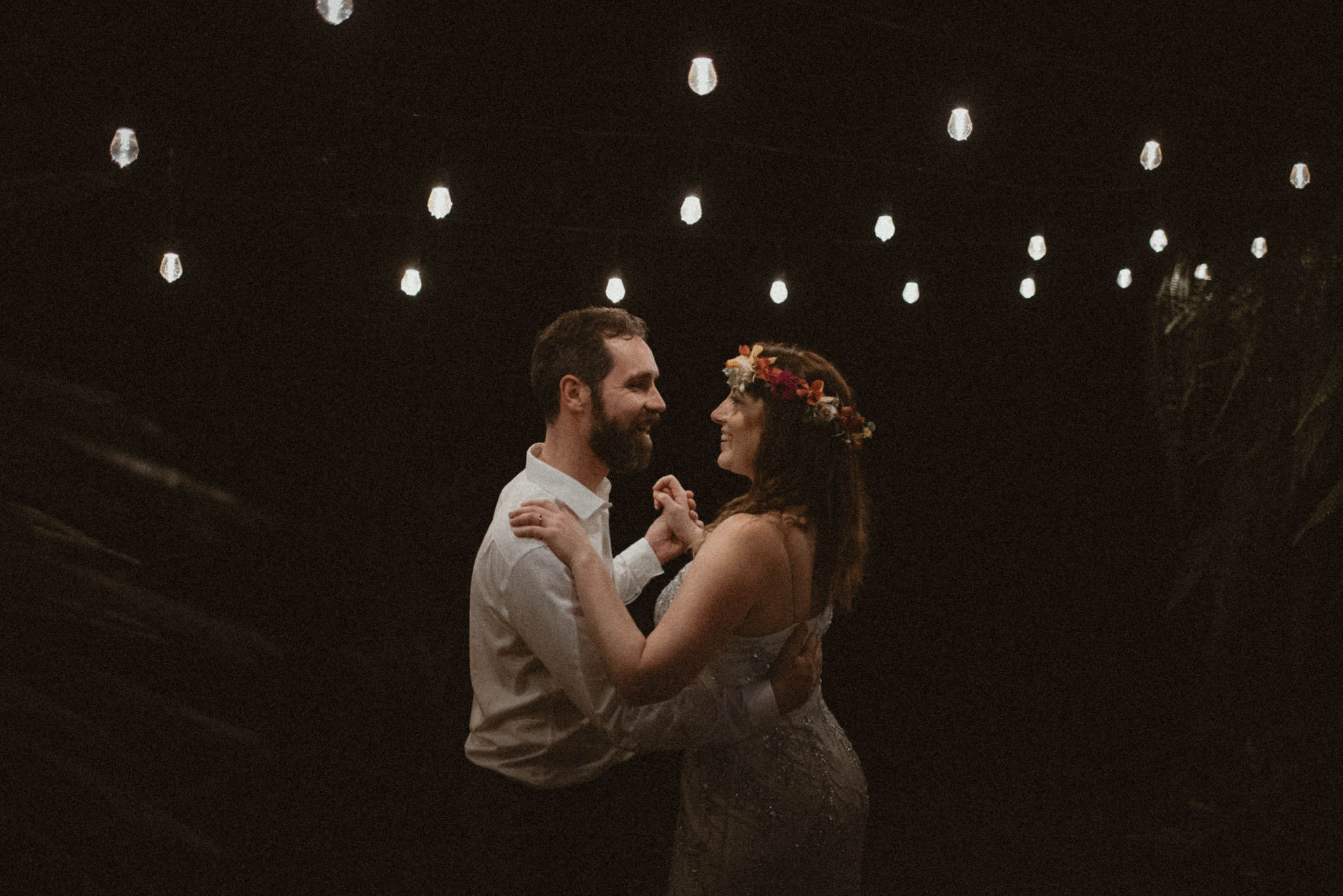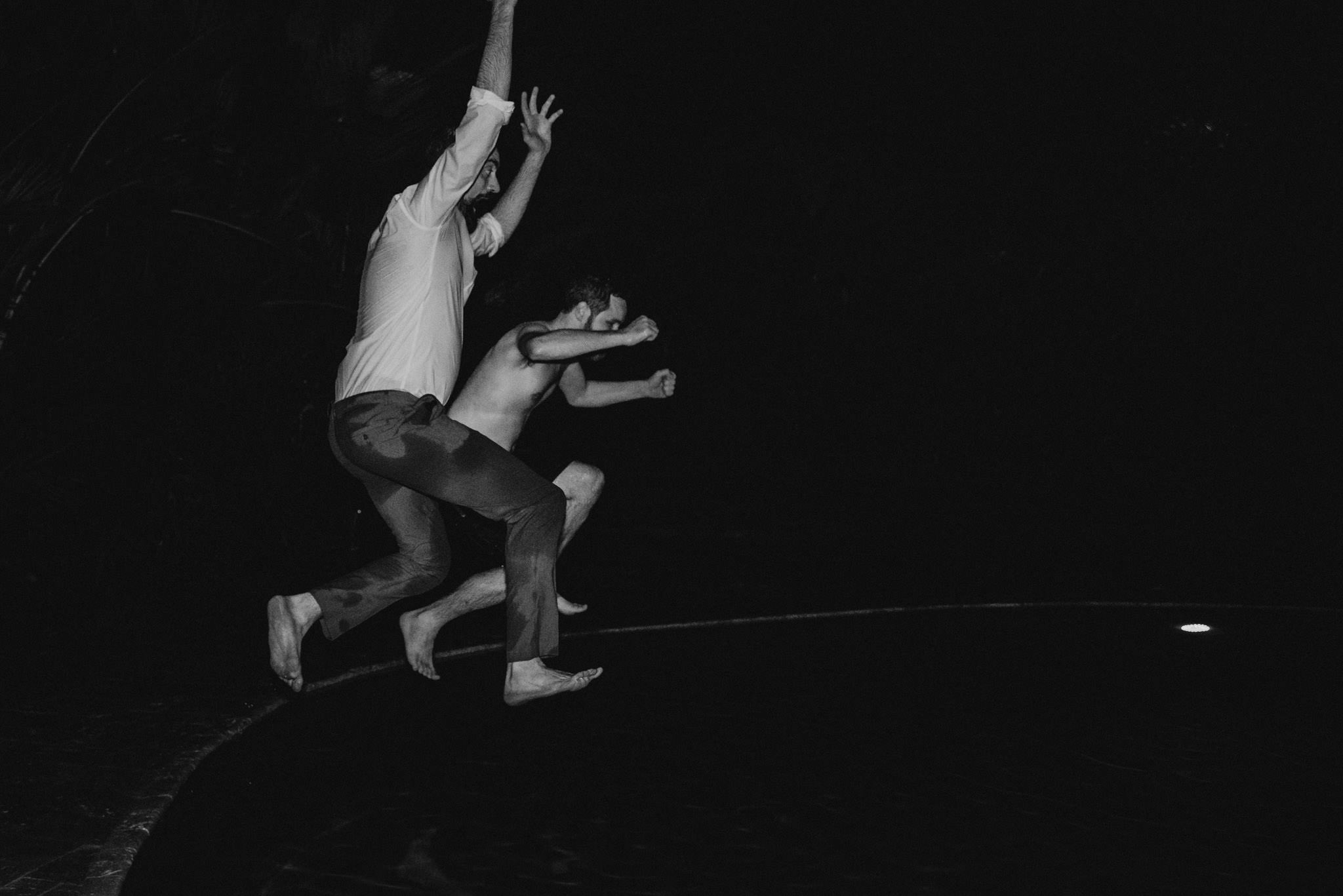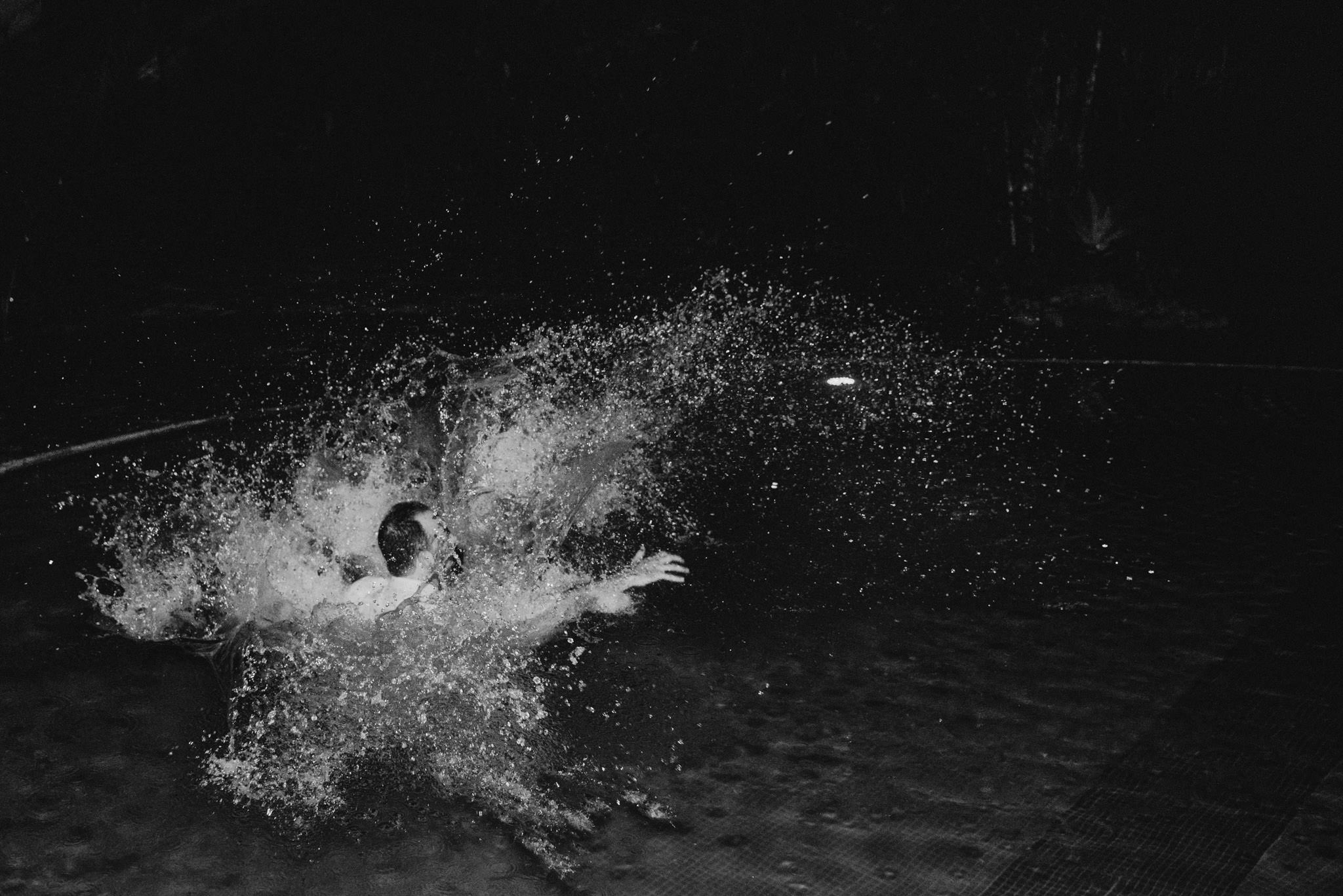 Blue Butterfly Events
Working with Tui of Blue Butterfly Events was a dream- she's an incredible wedding planner and an amazing person! I can't wait to work with her again! I'm hoping to have the chance to document more Costa Rica weddings and elopements in the future. Having traveled a lot internationally, and visiting Costa Rica more than once, I have a good understanding of the country and the logistics of it.
Shout out to all the other AMAZING people who helped make this wedding truly unforgettable!
Venue: Chachagua Rainforest Ecolodge
Officiant: Blue Butterfly Events
A.M. Yoga: Blue Butterfly Events
Dress: BHLDN
Suit: Hugo Boss
Florist: Perennial Weddings
Cake: Local person
Signage/menus: Michelle McCoskey
Chocolate dipped strawberries: All the female guests
Band/DJ: DJ Kika
Hair/Makeup: Local person & DIY
Catering: Colibri Restaurant (at Chachagua Ecolodge)
This wedding was featured on Destination I Do & Looks Like Film!
---
Lume Photography is a fine art elopement and wedding photographer based in Michigan, travelling worldwide. Behind the camera you'll find me (Andrea)- a girl who loves animals, the wilderness, and love stories. I believe in magic, soulmates, and the hidden forces of energy that connect everything and everyone in the universe. My favorite places are the woods, the mountains, and the ocean. My passion is documenting the moments, emotions and connection between two souls in love, in wild places. I travel to Arizona, Colorado, Puerto Rica, Costa Rica, and beyond to photograph wild elopements and small destination weddings.