How To Elope In Michigan: MICHIGAN Elopement GUIDE
If you're looking to elope in Michigan, you've come to the right place! I'm passionate about elopements and my home state of Michigan is the perfect place to elope. I put together this mini-guide that will help you plan a romantic and memorable elopement in this incredible Great Lake State. From selecting a venue or outdoor location to finding the perfect photographer and more, by the time you're done reading this guide, you'll be on your way to an amazing elopement in Michigan.
Michigan offers couples an array of incredibly beautiful locations for an elopement, including some of the country's most beautiful lakeshores, forests, and dunes — sure to make your elopement one-of-a-kind. Whether you prefer to elope in Michigan outdoors in a wild & beautiful setting or cozied up indoors, the Mitten State has it all.
This guide is meant to help those who are thinking of a planning a beautiful, memorable outdoor elopement in Michigan.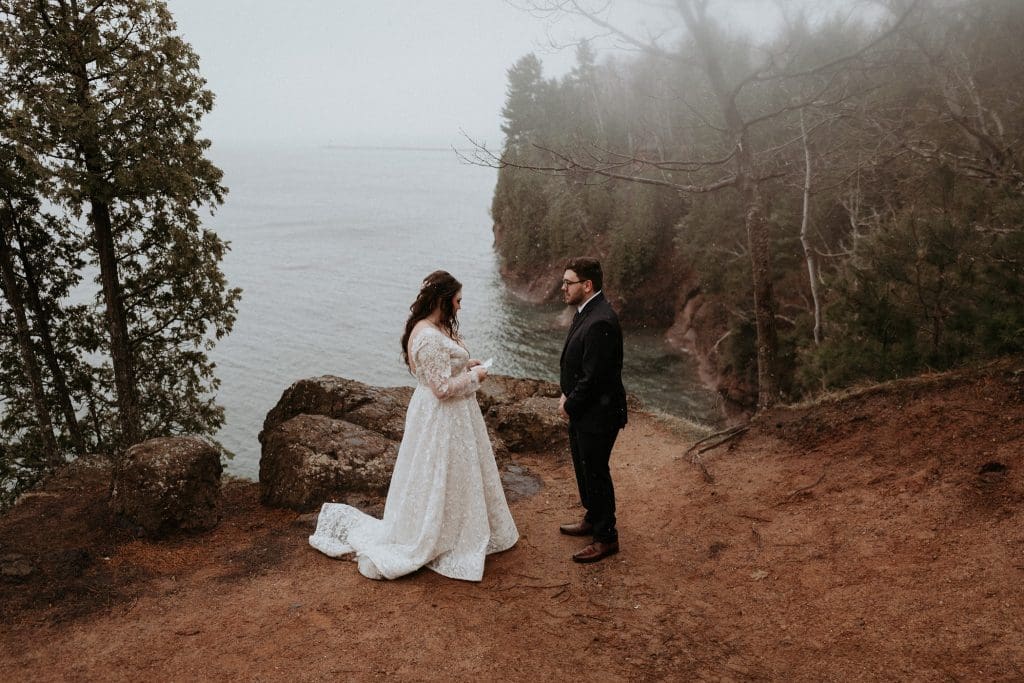 Where can you elope in Michigan Outdoors?
When thinking about your dream elopement in Michigan, the possibilities really are endless. Michigan has incredibly beautiful landscapes, from pristine beaches to mountains, from waterfalls and sand dunes to endless miles of woodland trails, and more!
I recommend you start by dreaming up what your perfect elopement would look like. Envision you and your partner standing together and saying your vows. Where are you? What is the setting like? Are you outdoors on a beach next to a lake? Or maybe in a cozy clearing in the woods? Or indoors next to a big stone fireplace in a cabin?
What season is it? Who is there with you, if anyone? What does this setting make you feel?
Then think of where you and your partner are happiest together, and how you can incorporate that into your wedding day. You can find lots of ideas and inspiration for places to elope in Michigan online, including here on my website. Spend some time brainstorming and dreaming together.
Once you've come up with some ideas, start your research and find locations that fit your ideal spot. Look into local regulations and permits to see what's needed- many Michigan parks and outdoor locations have requirements and/or fees. Don't forget to find out how accessible the location is, if there are conveniences nearby, restrooms, parking, etc.
BEST PLACES TO
ELOPE OUTDOORS IN MICHIGAN
Here's a resource to get you started with some of my favorite outdoor locations to elope in Michigan!
Can you invite guests when you elope in Michigan?
Absolutely! Your elopement should be tailored to reflect who you both are as a couple and what's most important to you. If that vision includes guests, then that's what you should do! Decide which friends and family members will share your special day with you.
To keep your elopement as intimate and stress-free as possible, I recommend inviting under 20 guests. The more people you invite, the more you'll feel the need to accommodate them, and then the focus on the real reason for the day becomes less about you and more about your guests.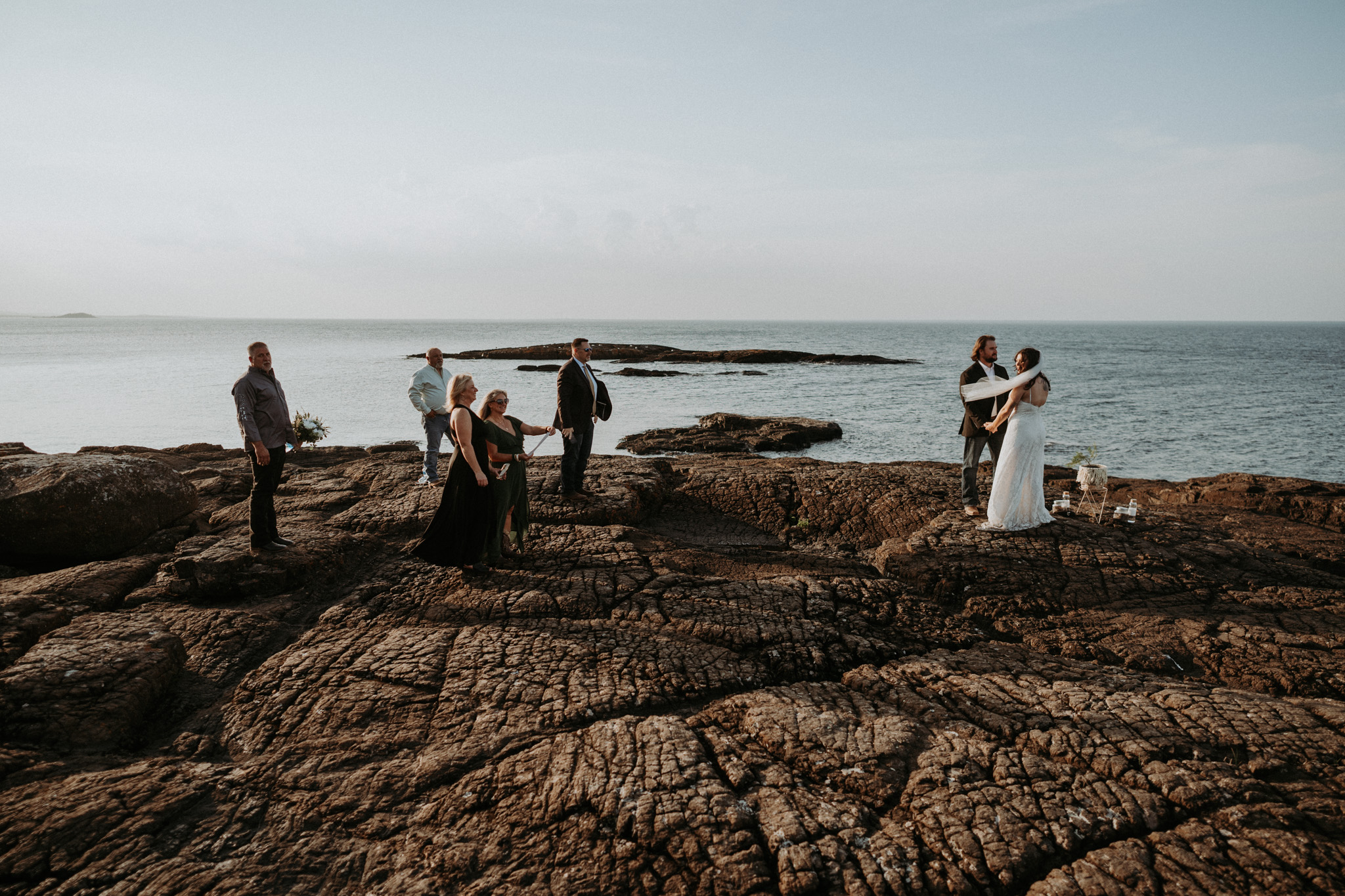 What activities can you include when you elope in Michigan?
There are many ways to make your wedding day extra special by incorporating activities that you and your beloved enjoy doing together. What are some things you love doing together or have always wanted to try?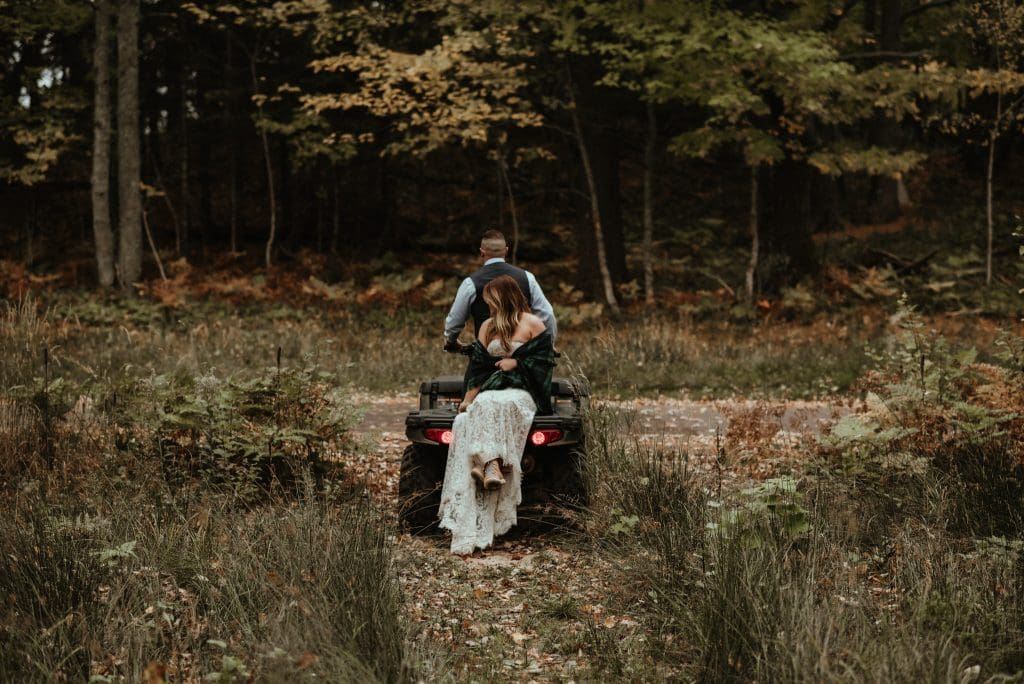 What kind of elopement ceremony?
If you plan to elope in Michigan, you'll have to decide what type of elopement ceremony to have. There are several options for elopement ceremonies, including a "just us" ceremony, a commitment ceremony, or a ceremony with guests.
The "Just Us" Ceremony:
An intimate, private ceremony. You have no officiant, no guests, and every word spoken is just between the two of you. In Michigan, you are required to have an ordained minister and two witnesses for your ceremony and to sign your marriage license. However, a "just us" ceremony is possible. You can find out more details on that here.
If you are interested in a "just us" marriage ceremony in Michigan, I can help with that! I'm a legally ordained wedding minister and am happy to help you by pronouncing your marriage, signing your marriage license, and providing witnesses for you!
>> Check out this article that provides all the details on WHAT YOU NEED TO LEGALLY ELOPE IN MICHIGAN.
What vendors will you work with?
Think about any vendors that may need booking ahead of time such as food services, florists, etc. – contact them as soon as possible so everything gets locked into place before anyone else books them up! Also, think about getting rental items like tables & chairs if needed too – this allows more room in photos & prevents extra hassle on the day itself…no one wants chairs sinking into soft ground mid-ceremony!
Tips for finding the right photographer:
Many elopement photographers (myself included) are experienced in helping couples plan their dream elopement and are a valuable resource from the start. So if you find one you like and think is a good fit, I recommend reaching out to them right away! It can save you lots of time and possible stress!
1. Look for a photographer who has experience with elopements. Many photographers can also help you plan your day, recommend great locations and other vendors, and do a lot more than just take pictures!
2. Find a photographer whose style resonates with you. It's important to find a professional who has an aesthetic that matches your vision for your elopement, whether it's simple and classic or adventurous and bold.
3. Browse through the portfolio of potential photographers. Pay attention to the photos they take and how much experience they have shooting elopements. If possible, try to view full albums of past weddings they've photographed to get a better sense of their work.
4. Ask each photographer questions about their approach to capturing elopements, and find out what their backup plan is in case of emergencies. Find out exactly what you'll be getting from them, when you'll be getting it, and if there are any additional fees you need to be aware of.
Once you've narrowed down your list, make sure to arrange a meeting with the photographer before making your decision so you can ensure that you feel they're the right fit! Developing a relationship with your photographer is important to building trust and for them to do the best job for you.
Where will you stay and when should you book your lodging?
There are a few things to consider when booking your lodging for your elopement. As with any wedding, the environment you stay in is going to have an effect on your mood and even possibly your photos.
Think about where you'd love to stay, how easily you'll get rest and relaxation there, and what it would look and feel like in photos. This is your wedding, so I recommend choosing a place to stay that will hold a special memory for you.
Lodging & travel should be booked well ahead of time when planning an elopement/small wedding in Michigan – if flying there look into packages from airlines offering special discounts for weddings/elopements including cabin classes at reduced rates etc; also ask friends & family coming along if they would want to share rentals car cost wise too, this always helps save money!
How will you craft your timeline?
Setting up a timeline for your wedding day can help make sure that everything runs smoothly. Start with when the ceremony will take place and how long you'd like it to last. Then decide what time to start getting ready, considering travel time, hair & makeup appointments, and any other pre-ceremony activities. After that, think about how much time you want to dedicate for pictures and celebrating afterward.
If you decide to work with me, I will help you with all of this to make sure you have freedom on your wedding day to relax and enjoy yourselves to the fullest, while optimizing your timeline to get the best lighting and flow!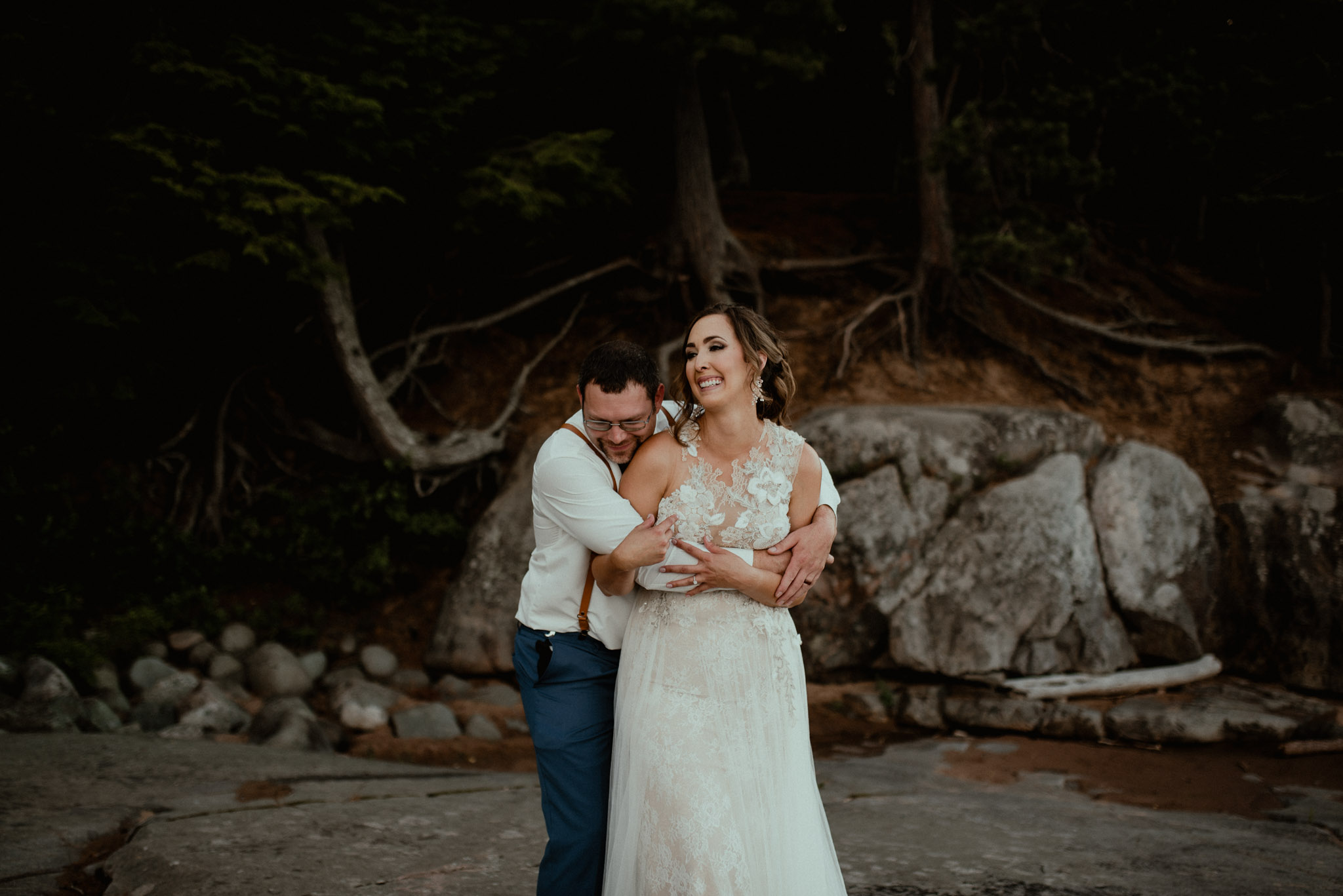 How will you celebrate?

Whether you're inviting some guests, or it's just the two of you, plan on incorporating some sort of celebration after your wedding ceremony.
Consider planning an intimate dinner, or hire a private chef to come and prepare something delicious for your special day. Do a romantic first dance together, have a champagne toast with your closest friends, and/or have a bonfire where you can exchange stories as you watch the stars come out overhead. Taking the time to incorporate celebration into your wedding day will make it all the more memorable!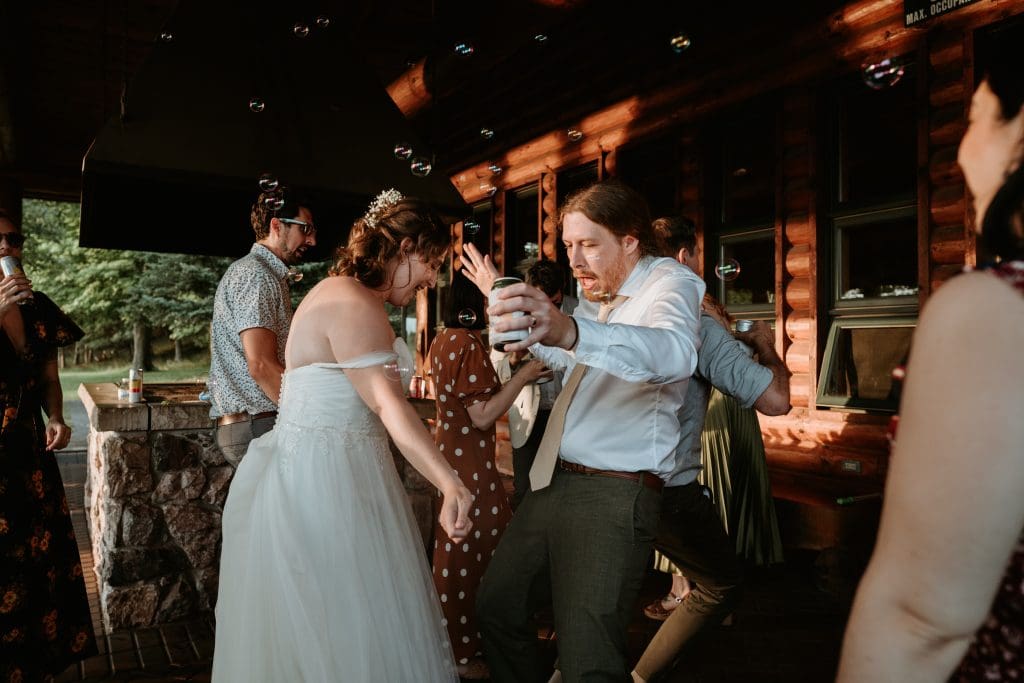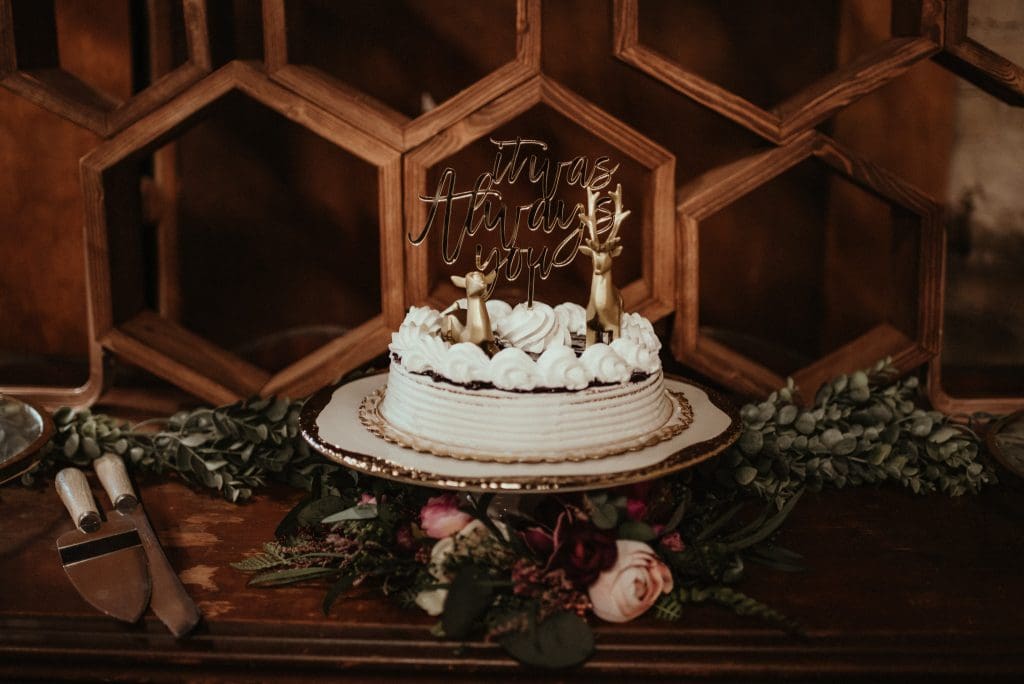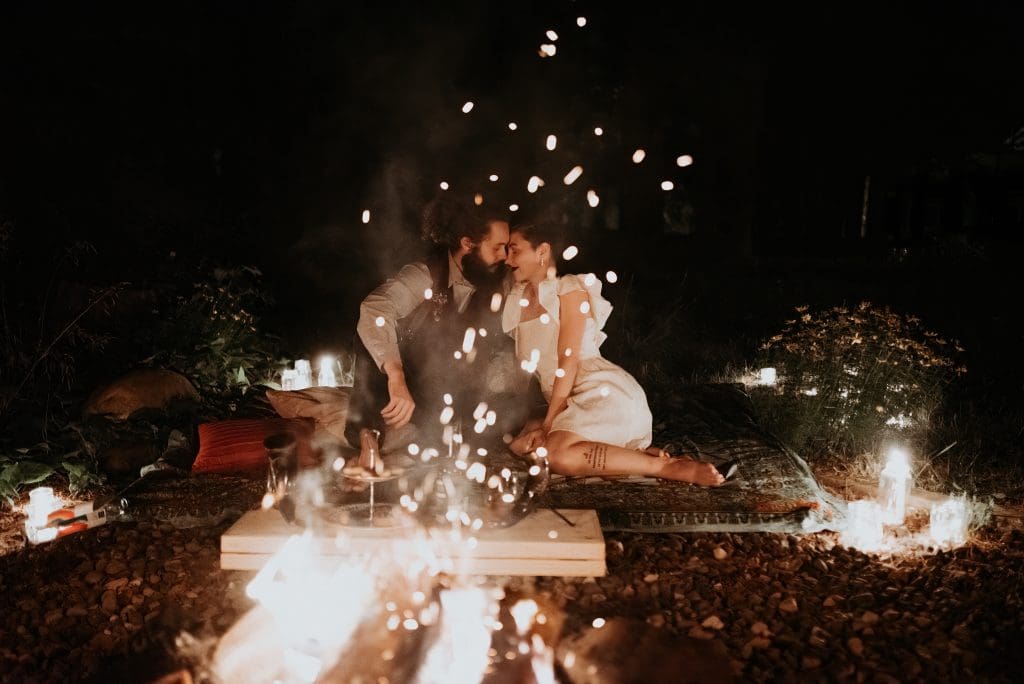 How to have the best time when you elope in Michigan:
This is probably the most essential part – enjoy yourself!! The whole point of an elopement actually IS being able to feel free to enjoy your wedding without worry ;) So sit back & allow yourself to focus on the most important thing…uniting in marriage with your soul mate and enjoying every second of the day!
NEED MORE DETAILED HELP?
My exclusive Michigan Elopement Planning Guide is a detailed resource to help you plan your dream Michigan elopement! Get your free copy here:
WANT MORE?
If you want to elope in Michigan, check out these other valuable resources:
Are you planning to elope in Michigan or considering if an elopement is right for you? I'd love to help you figure that out and have the most amazing, no-regrets, stress-free wedding day! Just reach out and let's talk about what might work for you!
-Andrea