Hartwick Pines Elopement Inspiration
"By night, beloved, tie your heart to mine
and let them both in dreams defeat the darkness" ― Pablo Neruda
Woodsy Forest Elopement Inspiration in Michigan
Some couples want to have a beautiful, memorable wedding ceremony in nature that feels a little adventurous but doesn't require any hardcore hiking or strenuous activities. That was the idea behind this Hartwick Pines elopement-styled session. To show you what a quiet, magical ceremony deep in the woods of Northern Michigan can look like.
Hartwick Pines is a State Park located just minutes from Grayling, Michigan. There you'll find many miles of old-growth pine forest, and a tiny log chapel that's hidden deep in the forest.
We met at a house in downtown Grayling to get ready. My good friend and fellow wedding photographer, Shonda Michelson, helped plan this styled elopement and took photos alongside me.
Hannah and Karli were absolutely amazing. They lovingly helped each other get ready before the ceremony and even wrote their own vows. The ceremony was officiated by Abby Staley from The Just Rite. She's an awesome, open-hearted, kind individual and I LOVE working with her!
The Chapel In The Woods
Nestled quietly in the middle of Hartwick Pines is a small, rustic chapel made of logs. The dark, moody atmosphere and lack of electricity make it a challenge to photograph without additional lighting, but also gave it a hauntingly beautiful aesthetic.
The Details
This vintage wedding dress came from Etsy, and I've been holding onto it for around 3 years, waiting for the perfect opportunity to use it. I knew this would be the perfect opportunity- and I was thrilled when it fit Karli perfectly! The dress's flowing light fabric, the puff sleeves, and the romantic details of the bow and pattern were just what I had in mind.
The bouquet and bow tie were handcrafted by me, out of flowers and feathers I picked up at Michael's craft store. I had this idea in my head and it turned out exactly as I envisioned it! The long piece of white fabric and lanterns also came from Michael's.
Local Flavor from Northern Michigan
When we were planning this elopement, we wanted to include some local flavors from Northern Michigan. So I brought some Cherry Whiskey from the Traverse City Whiskey Co. Which is DELICIOUS, by the way!
Shonda brought cupcakes from Goodale's Bakery in Grayling. It's a famous bakery, with goods that are incredibly tasty. We added pheasant feather sprigs to top off the cupcakes so they'd go with the elopement decor.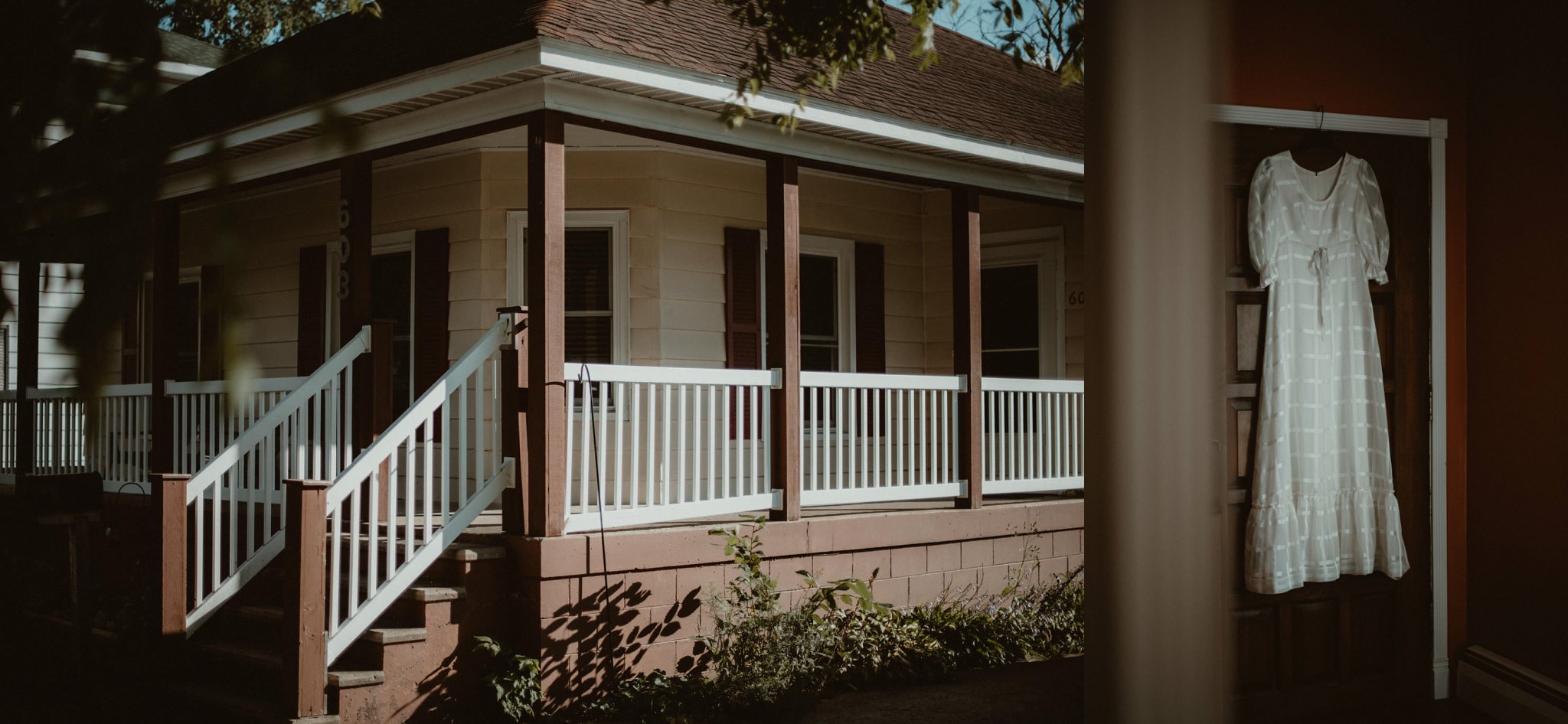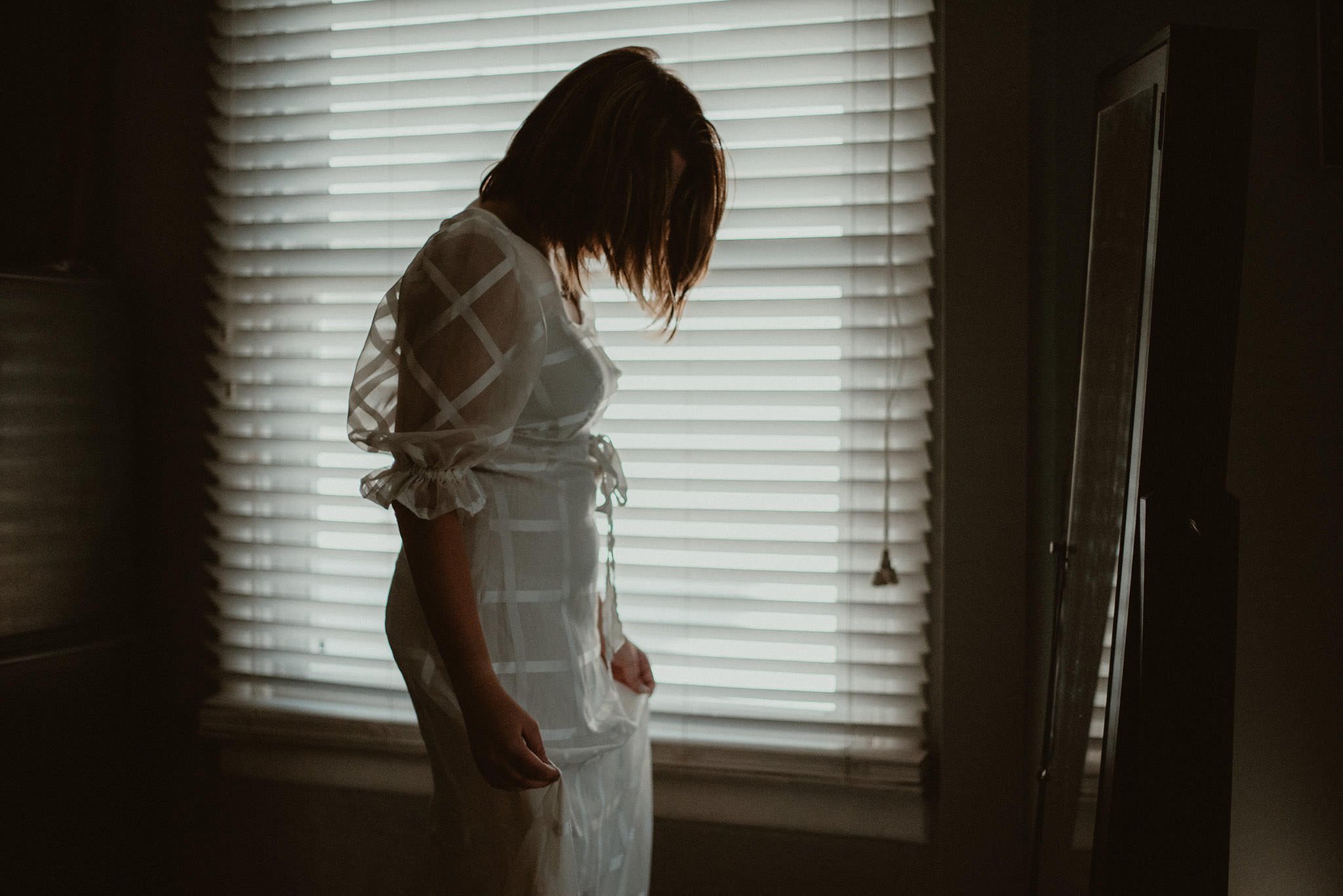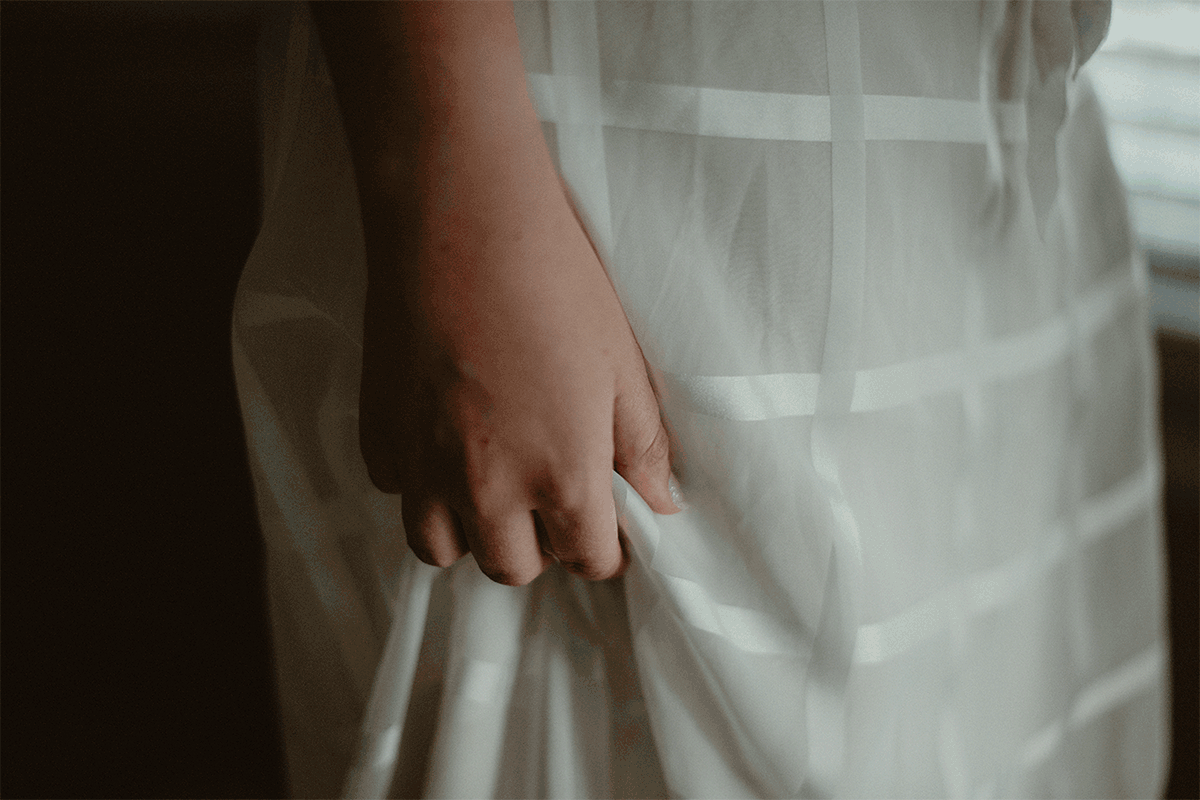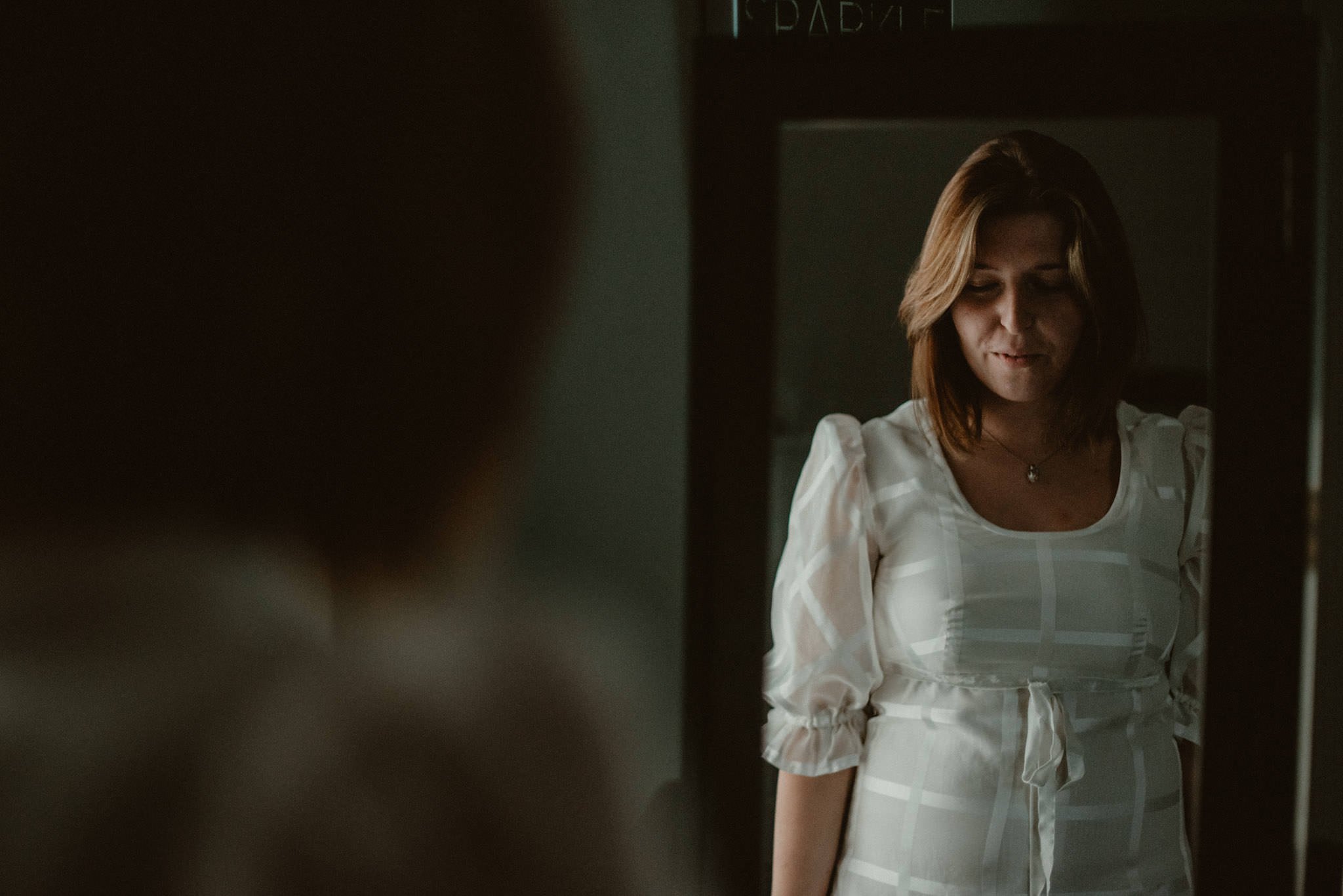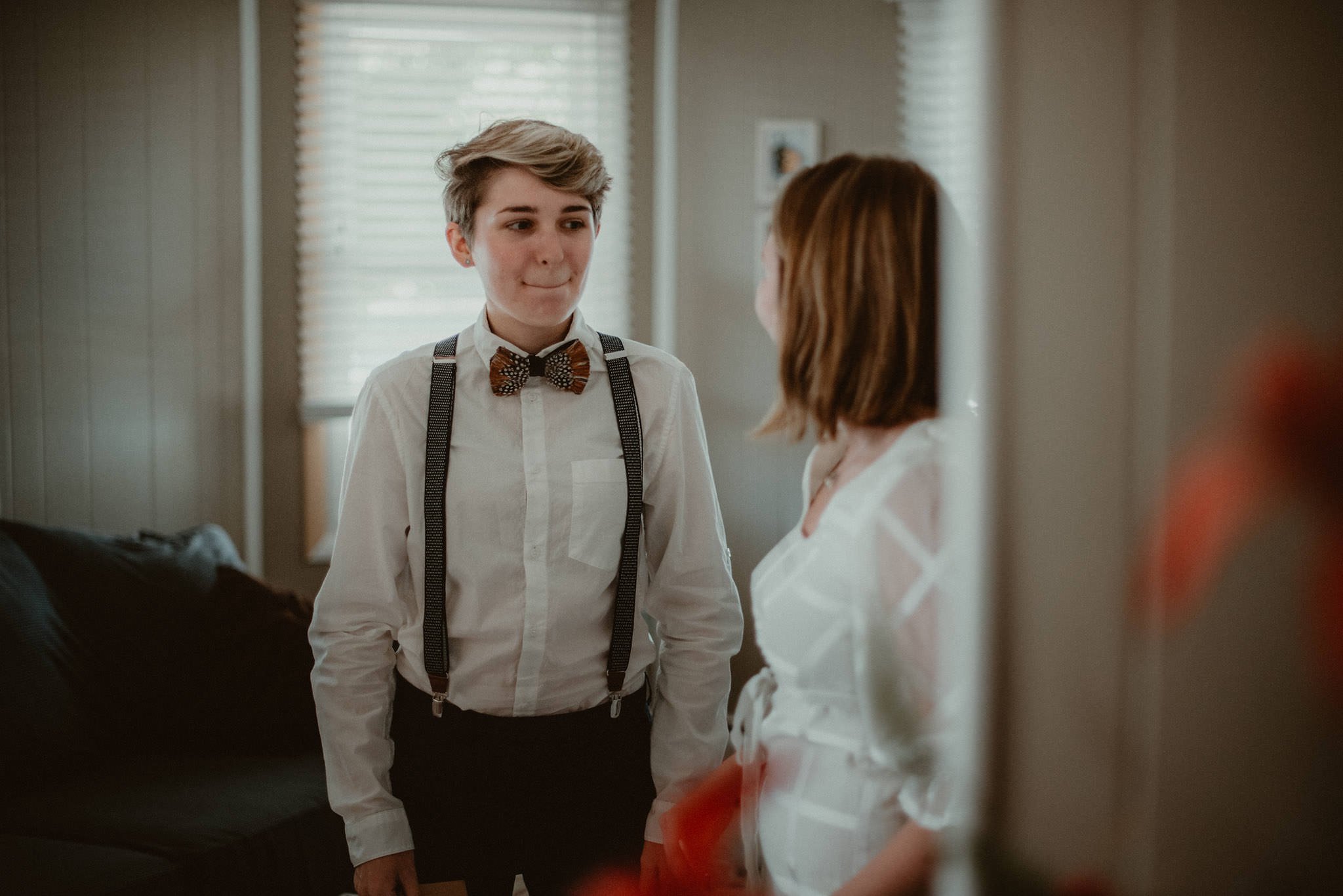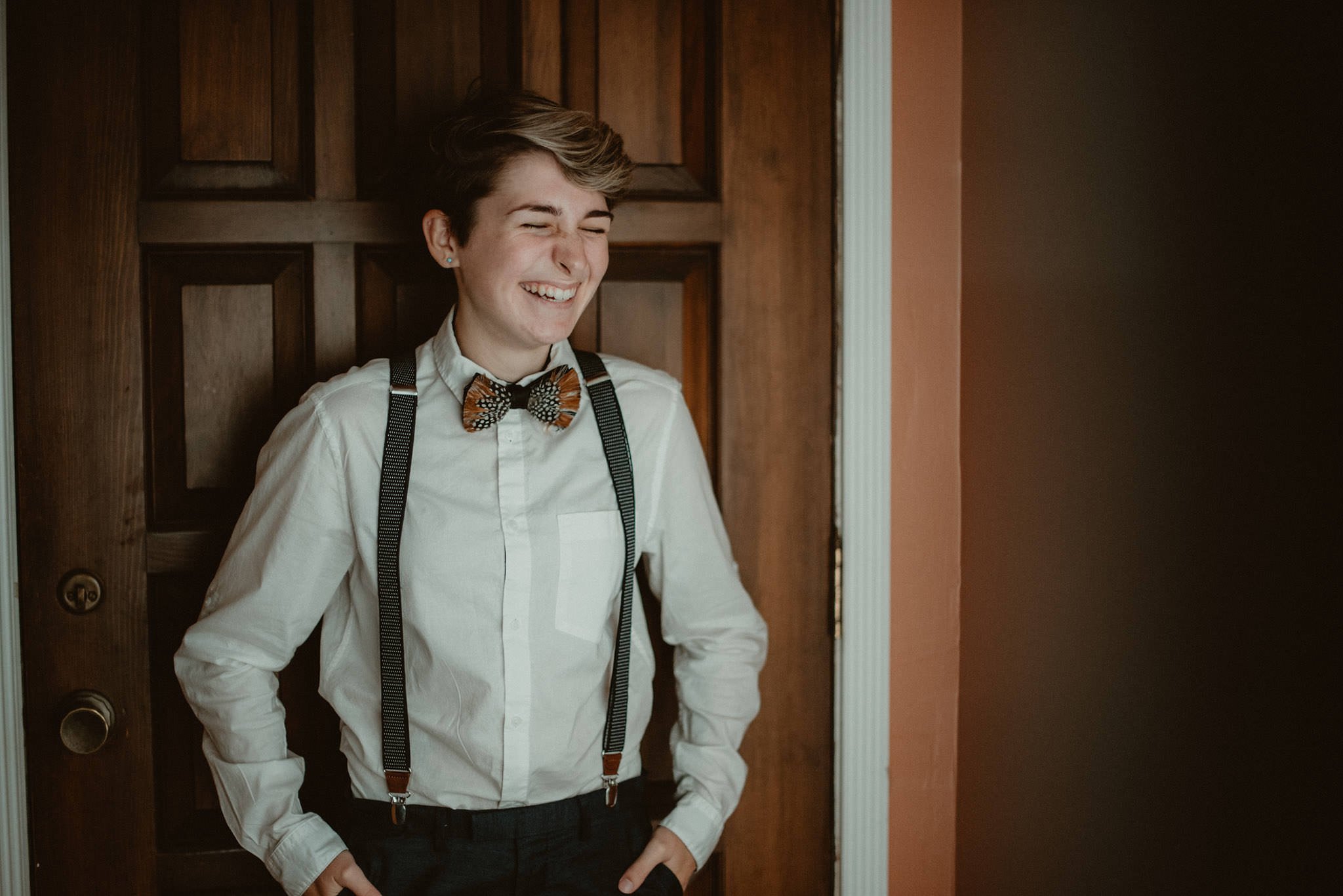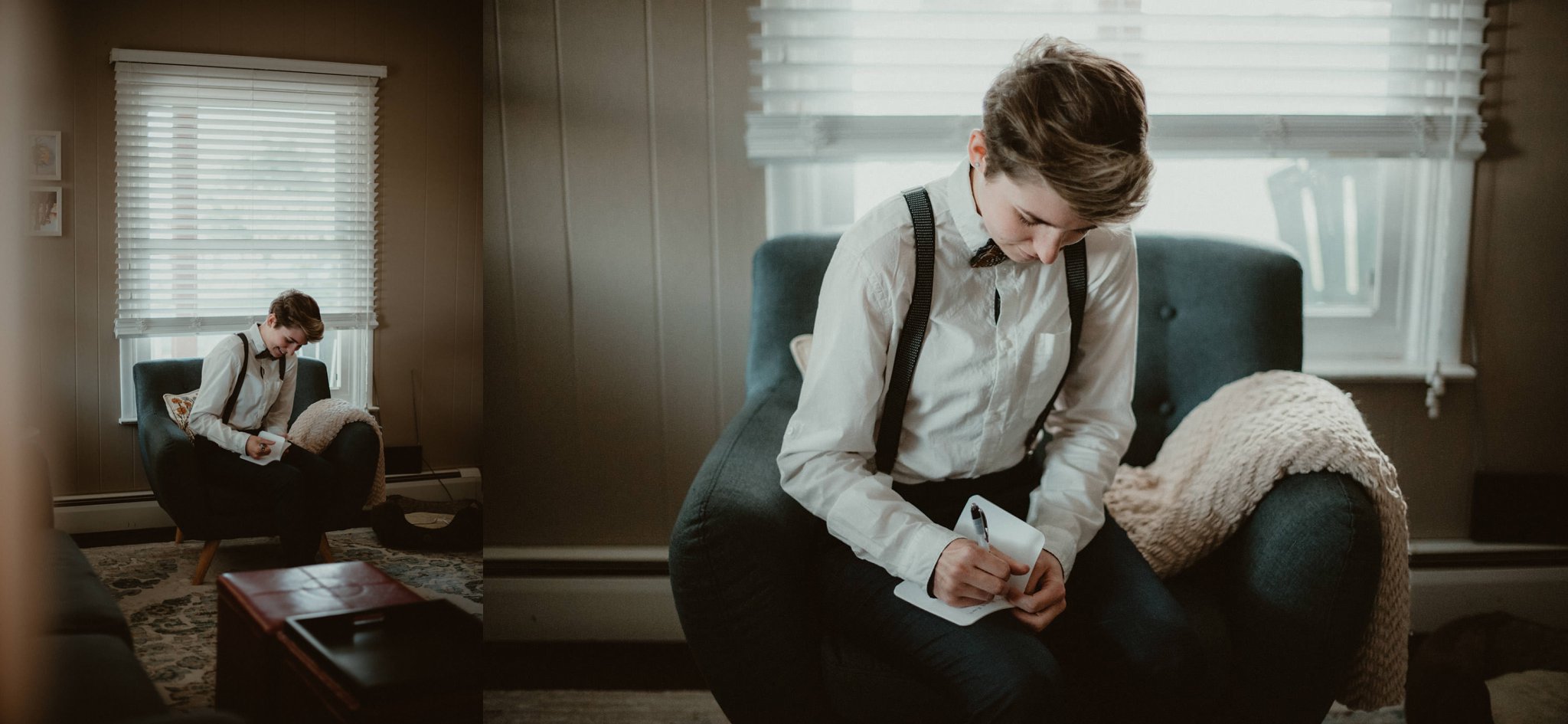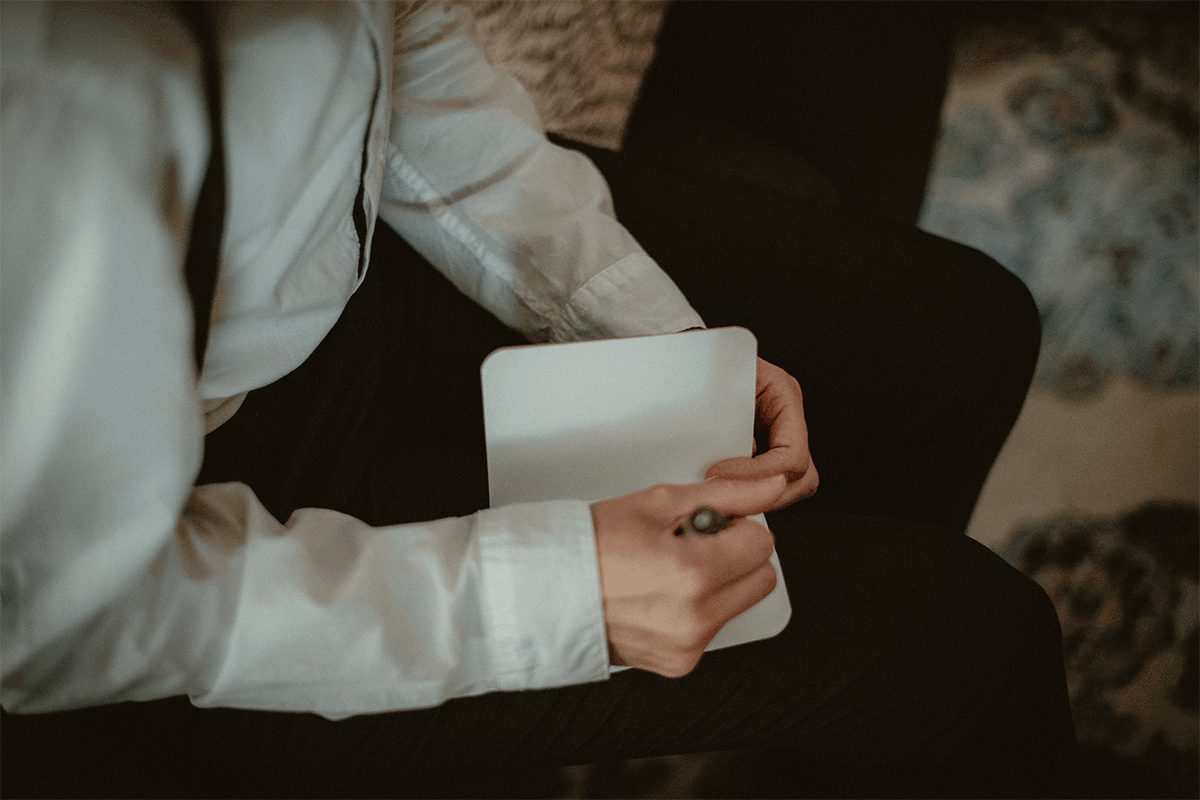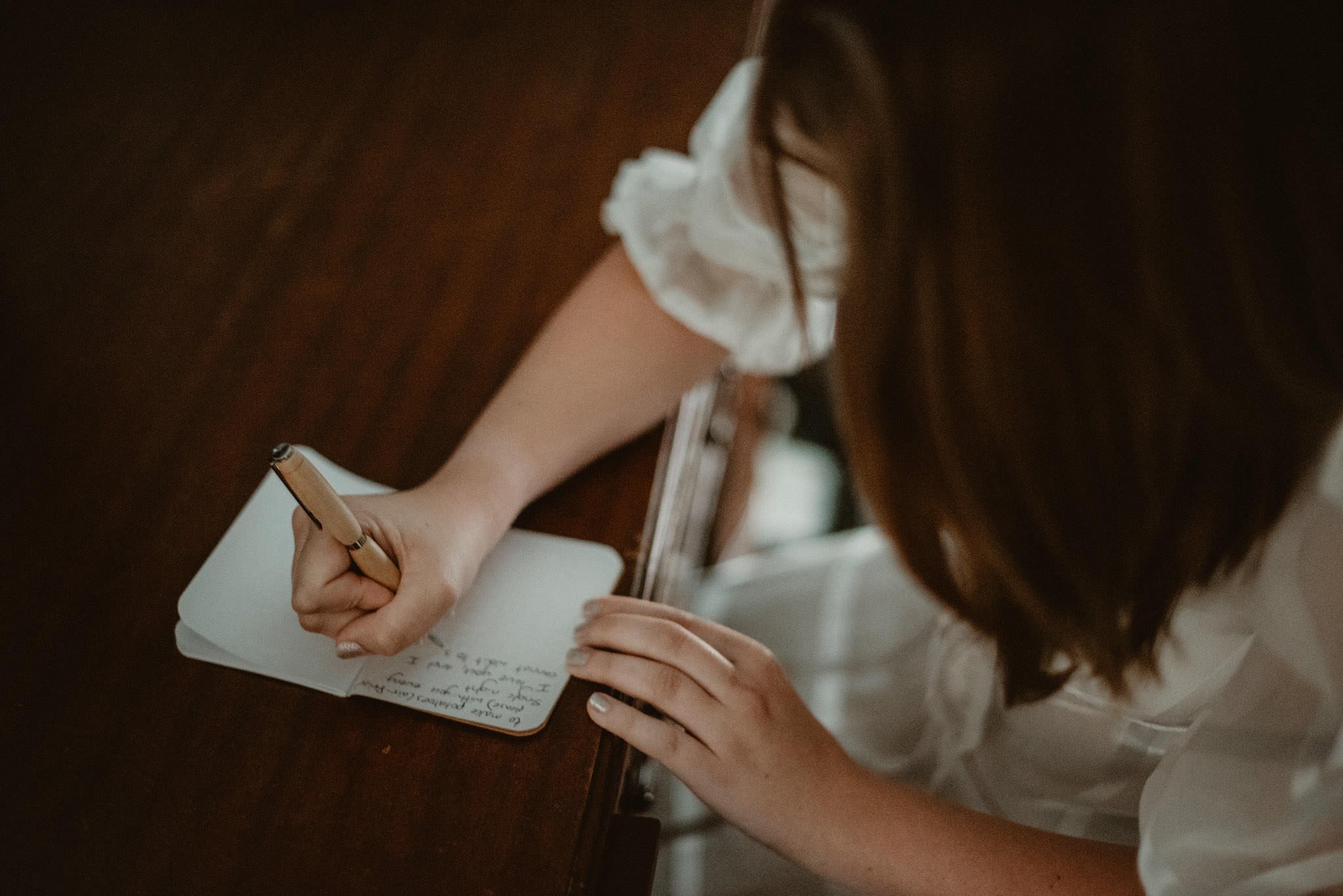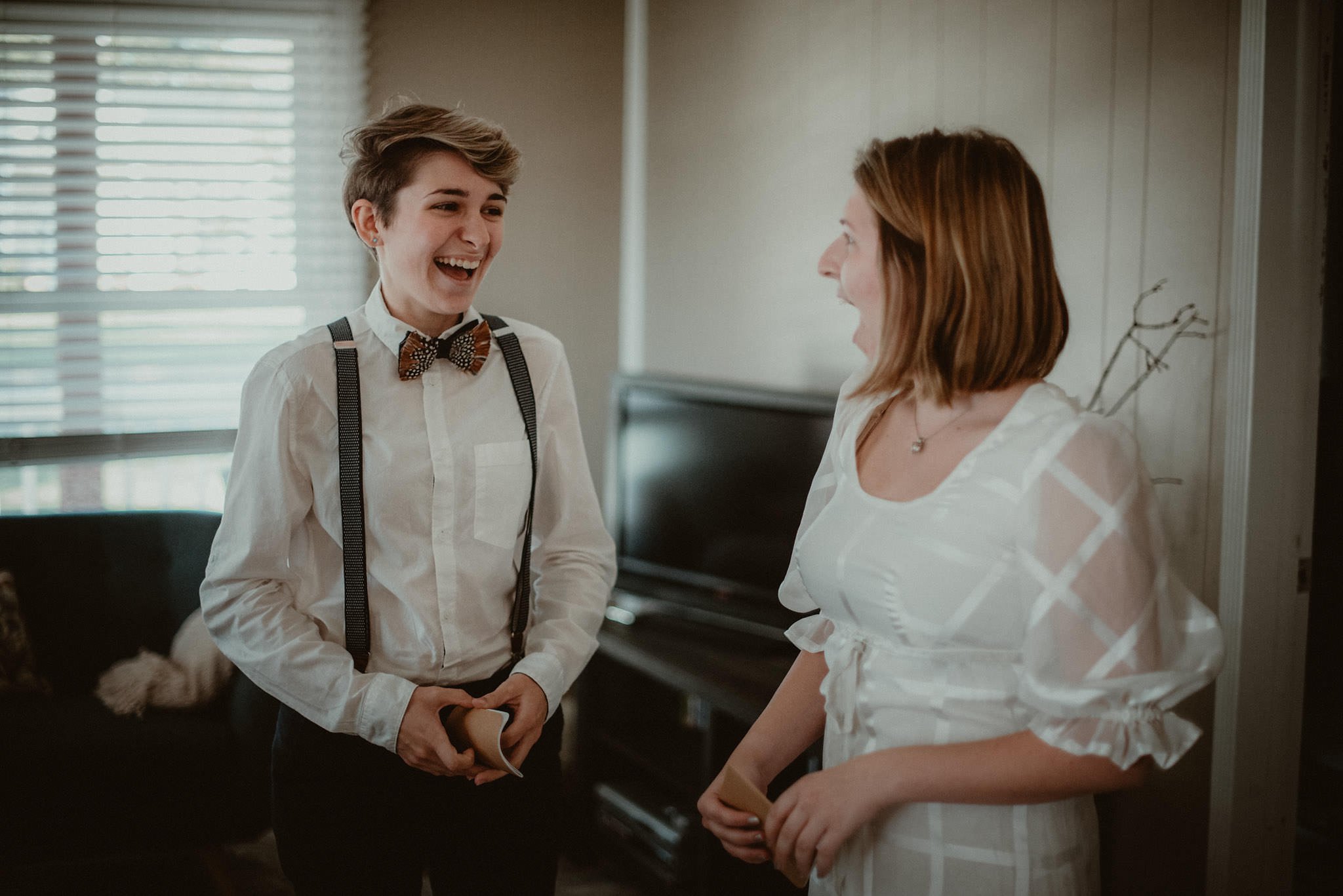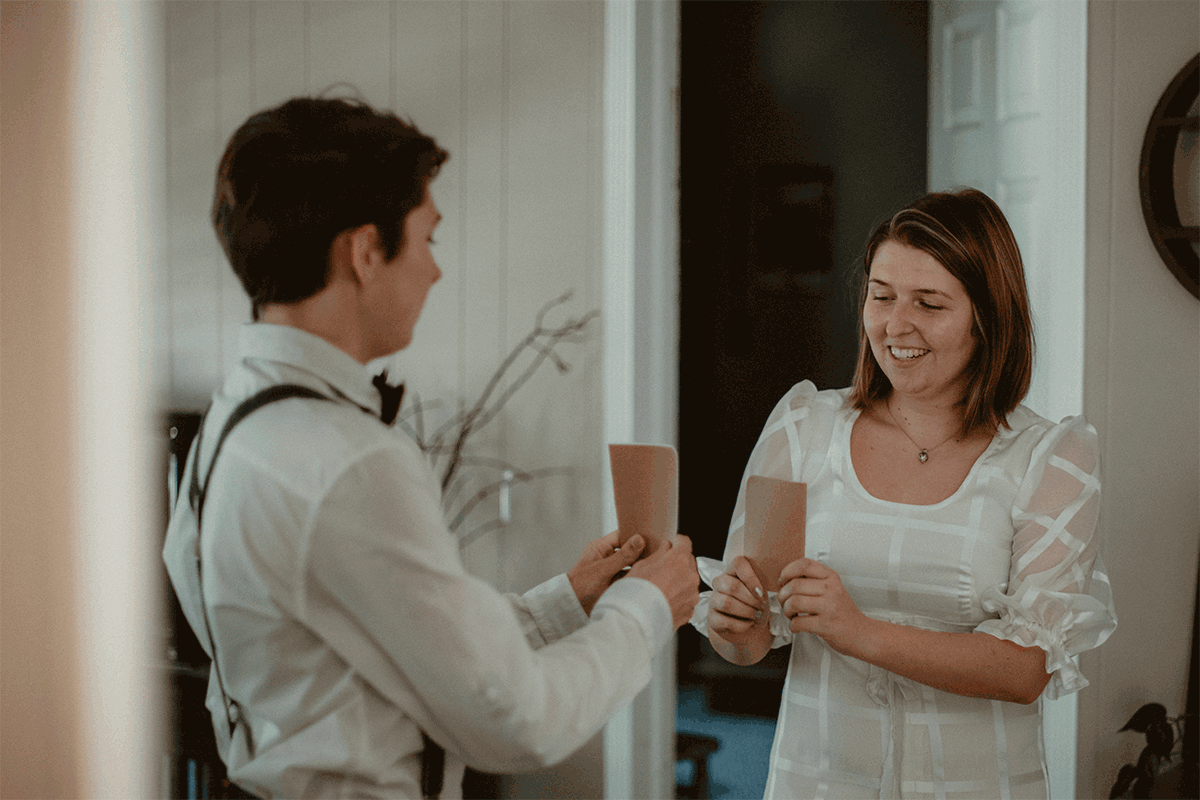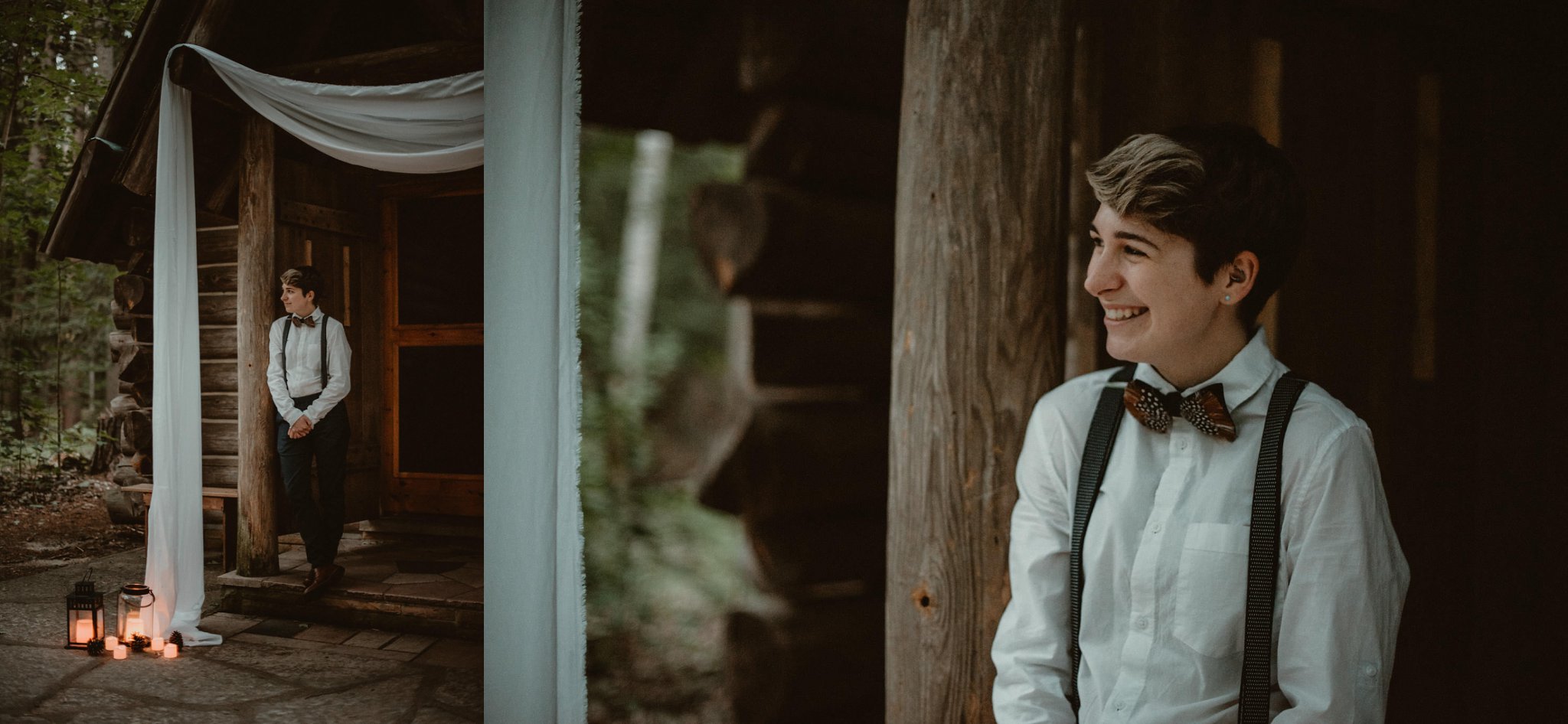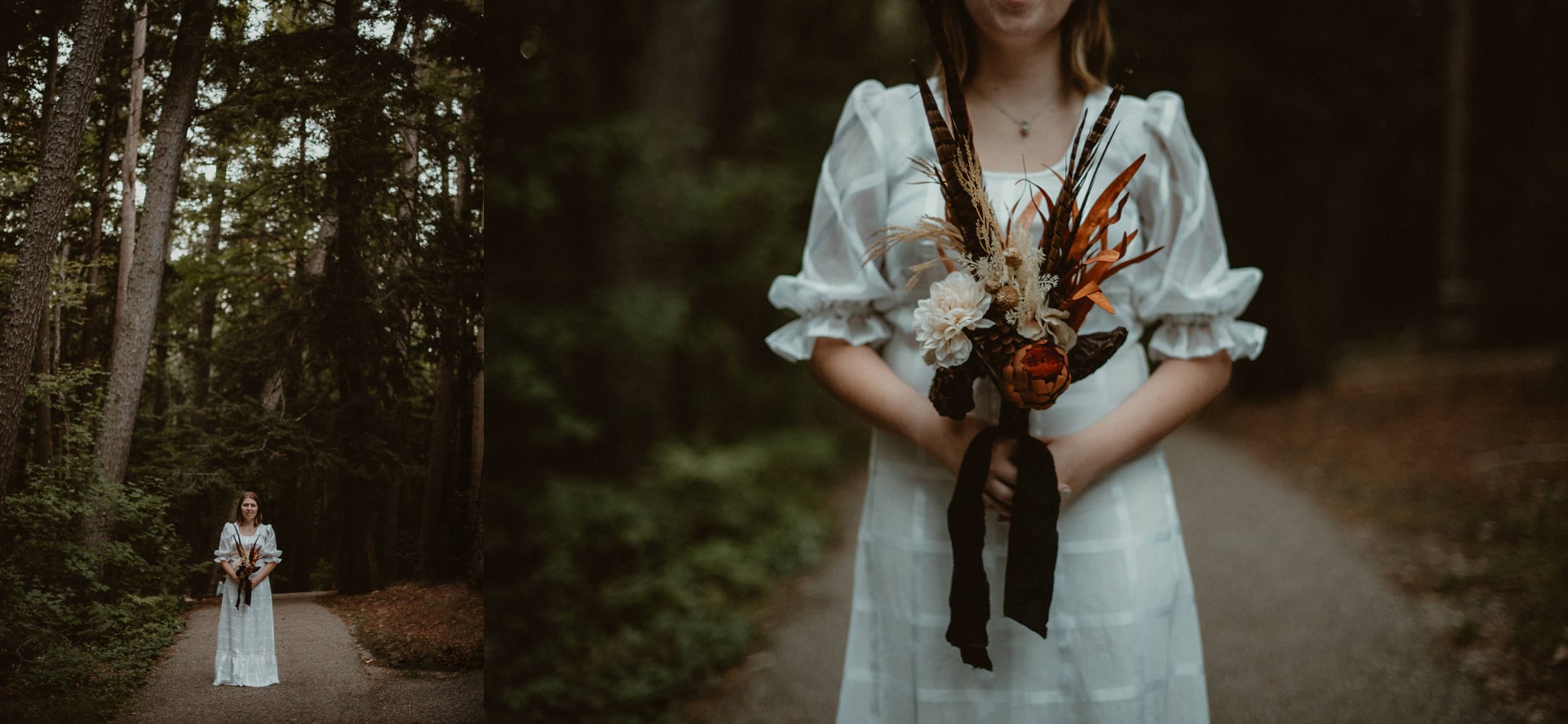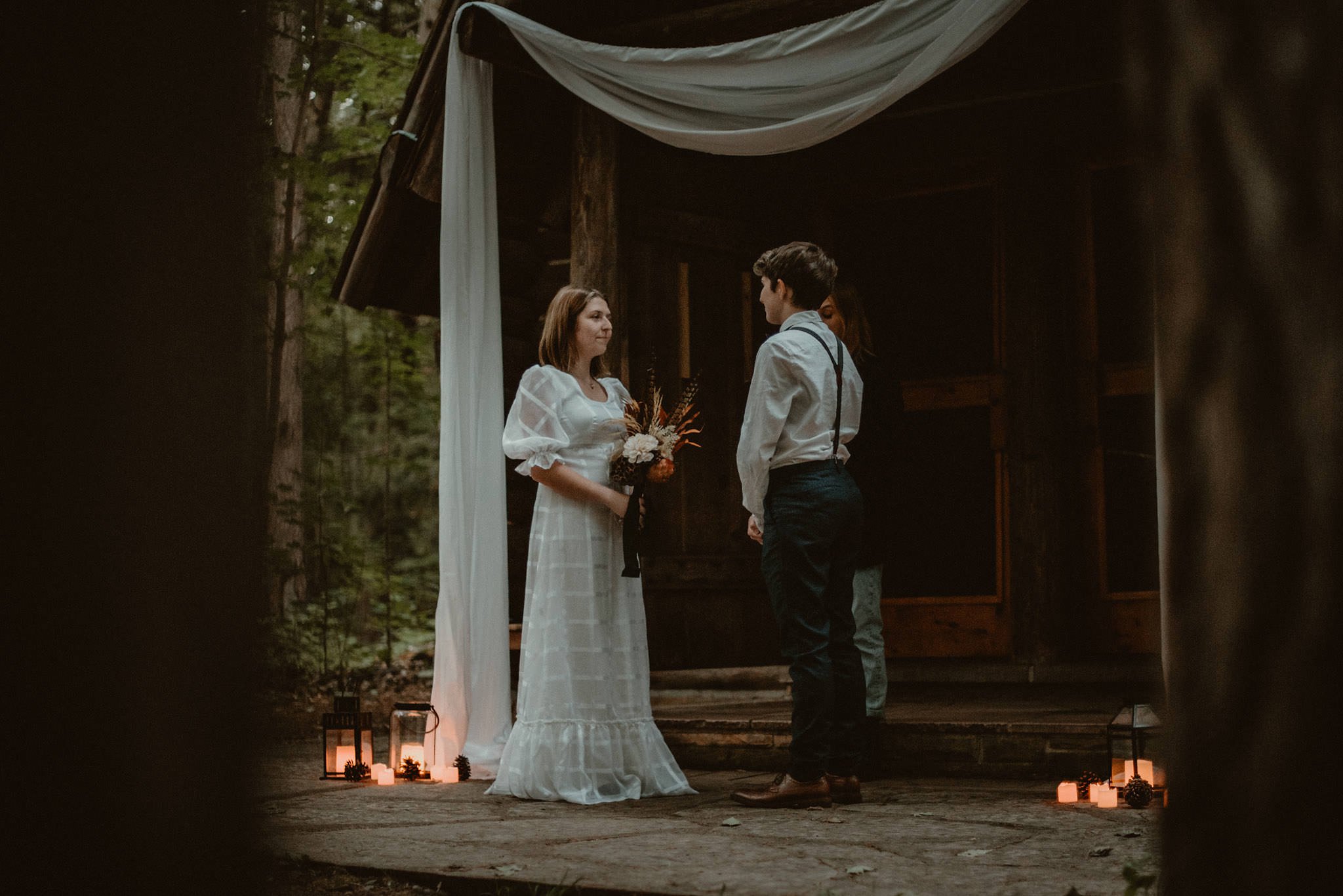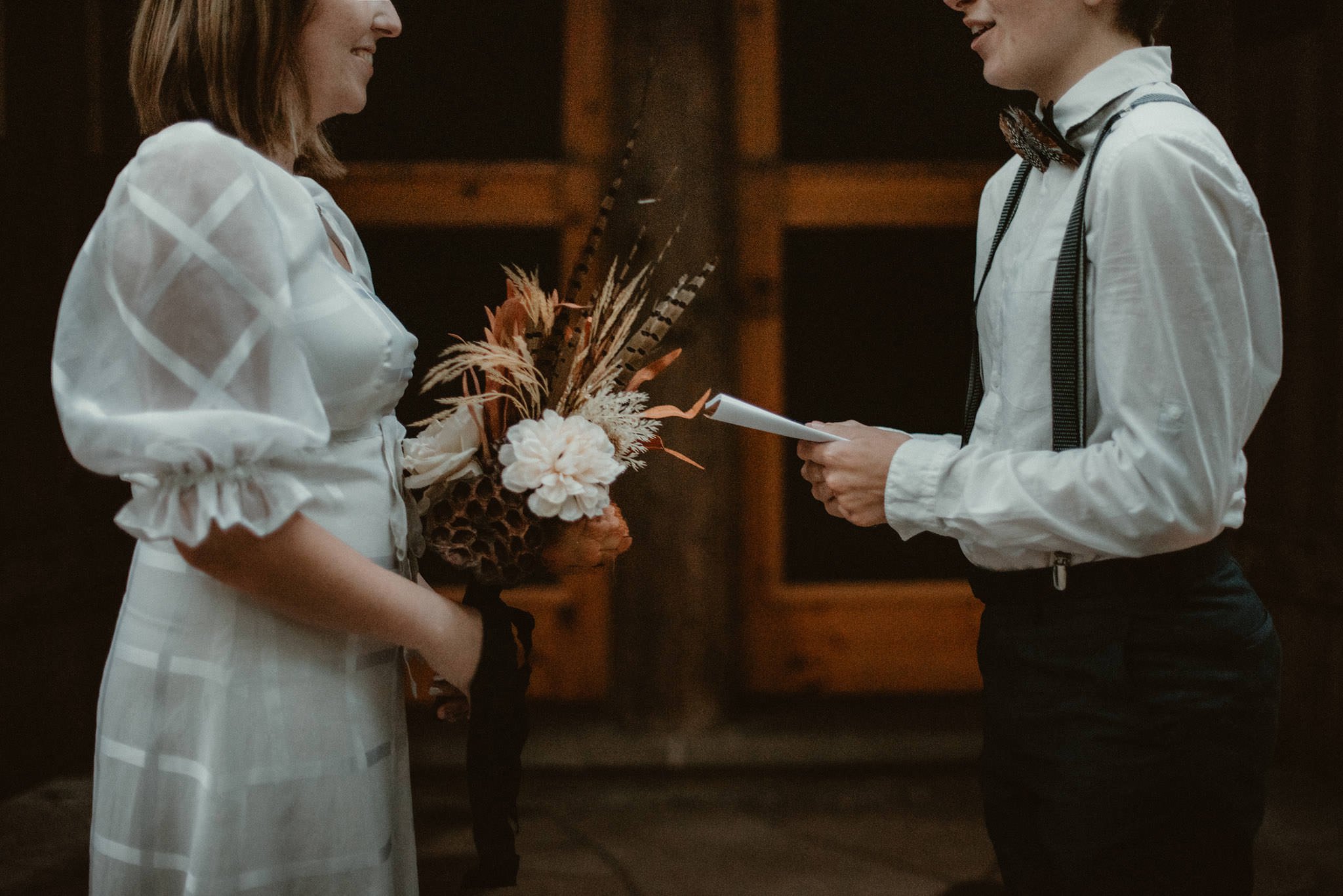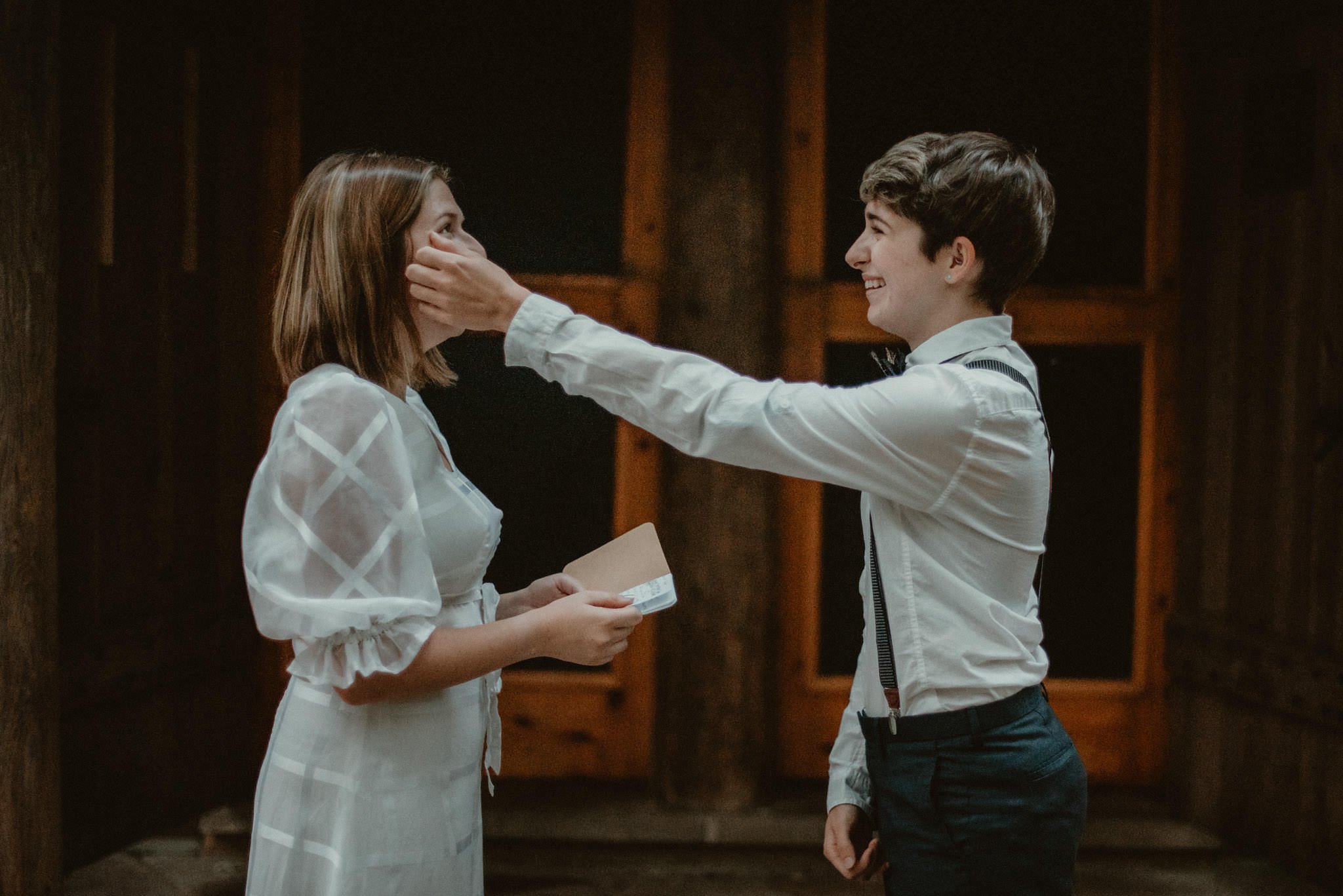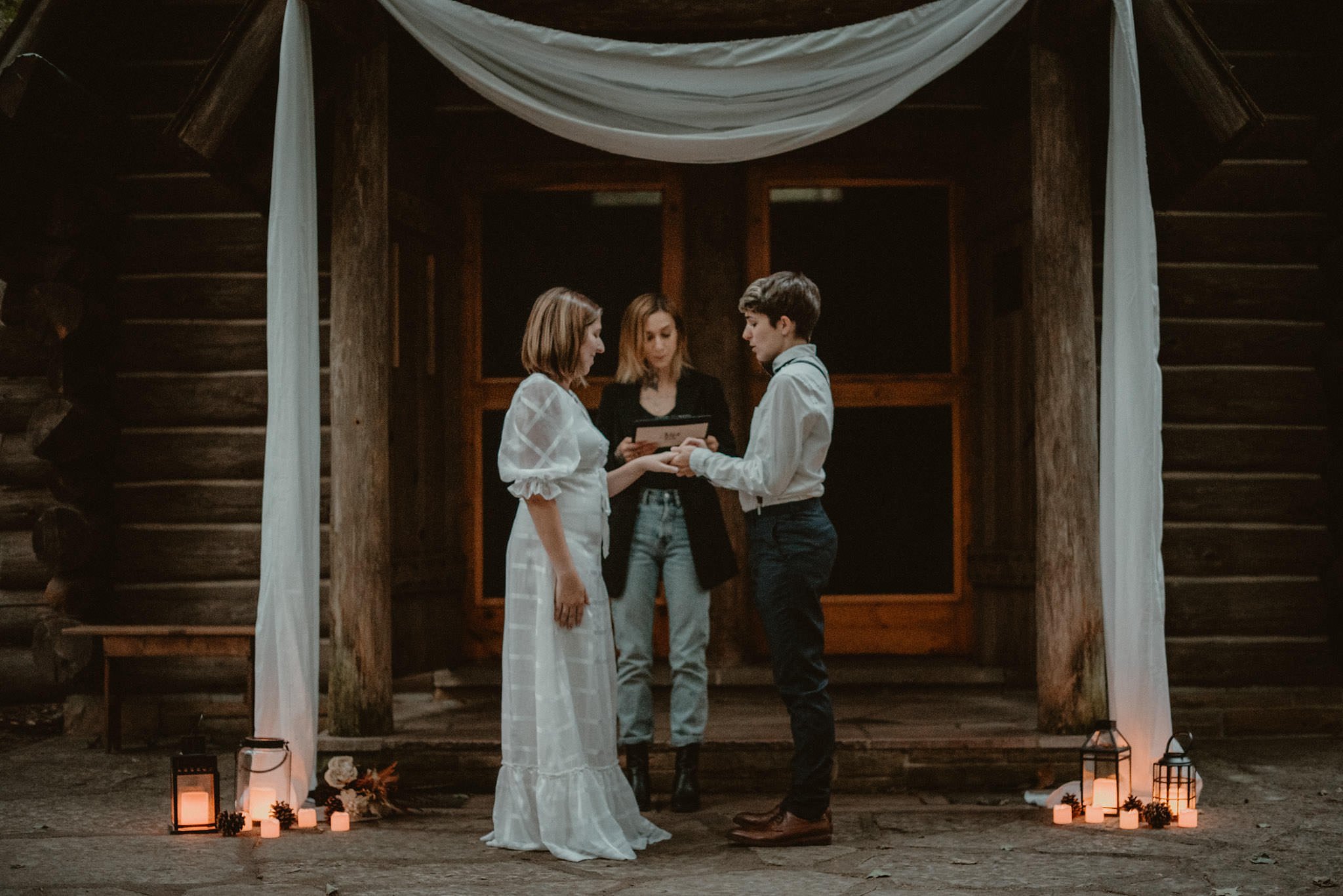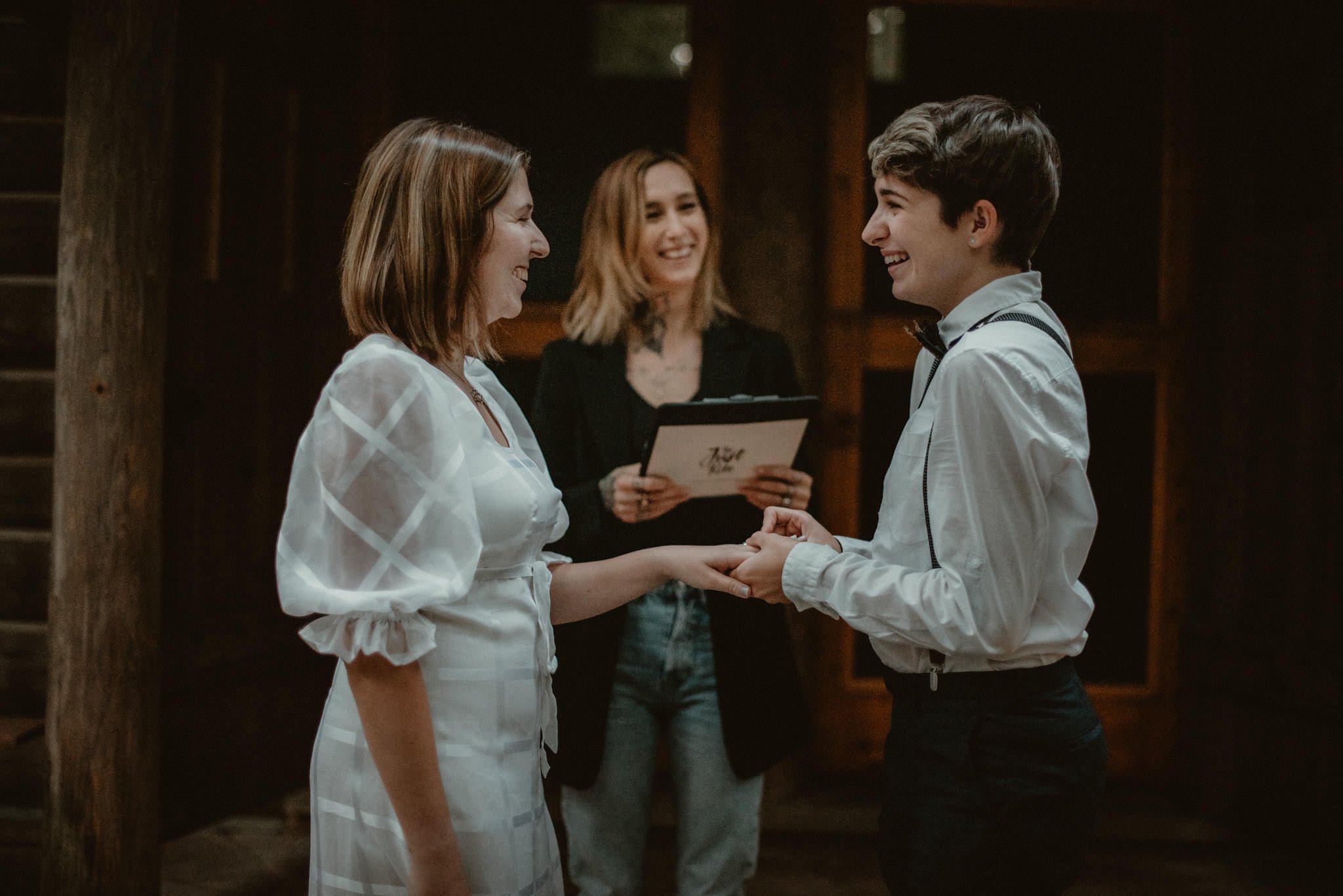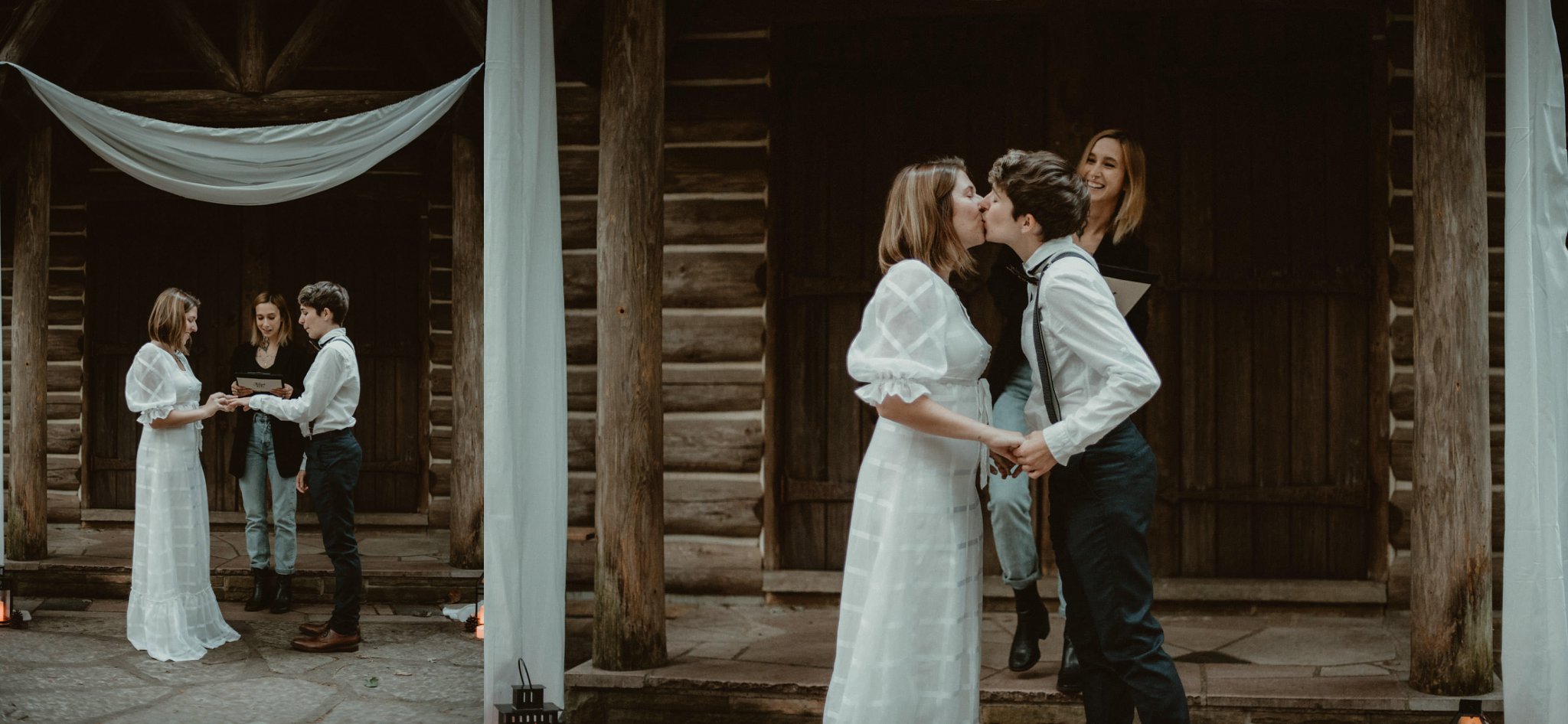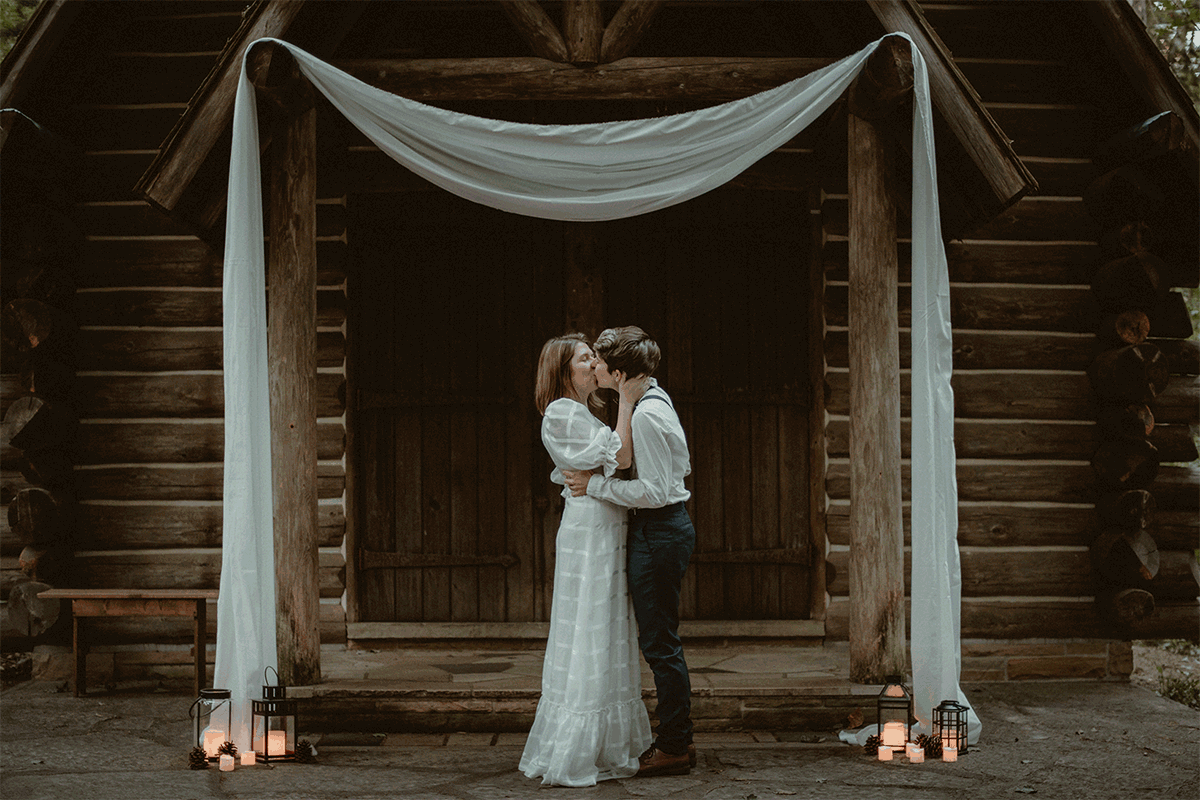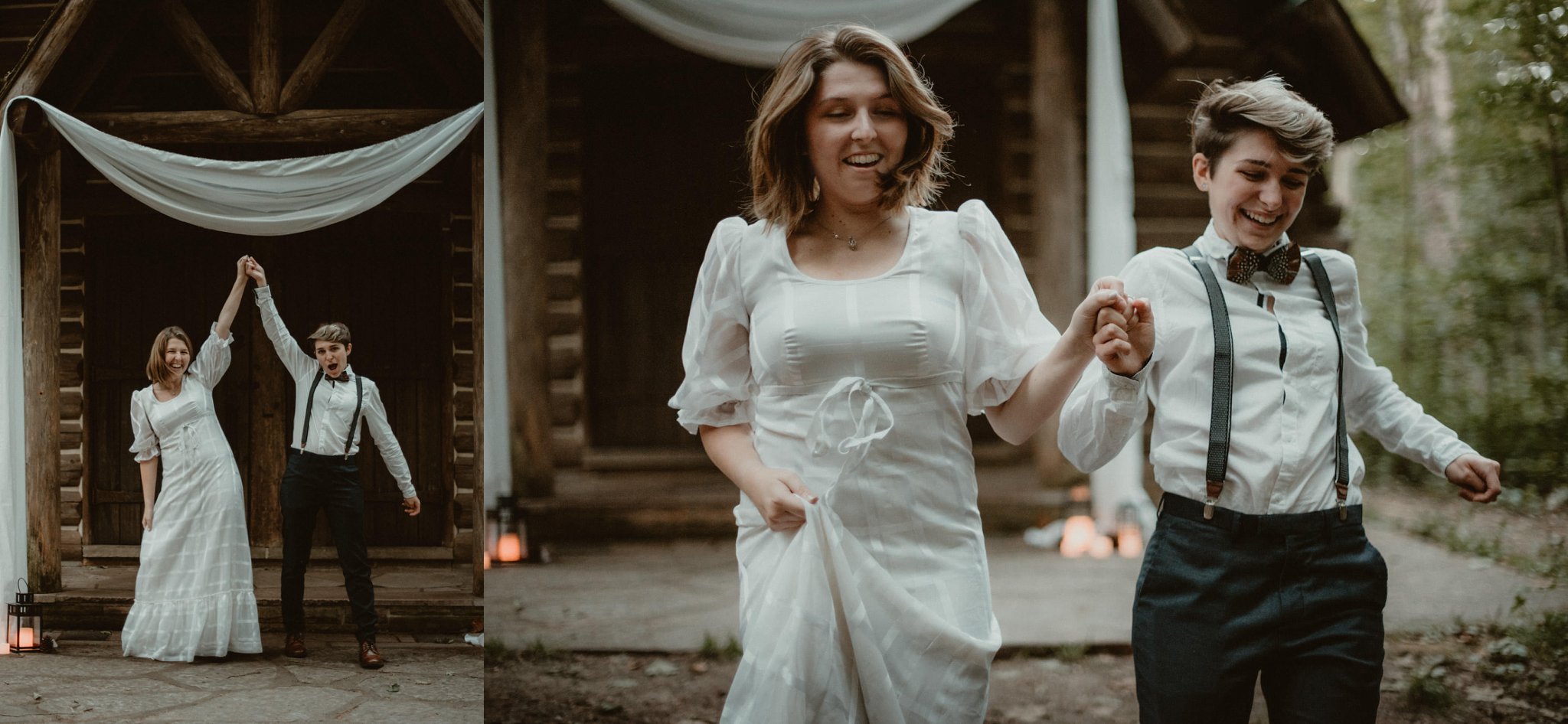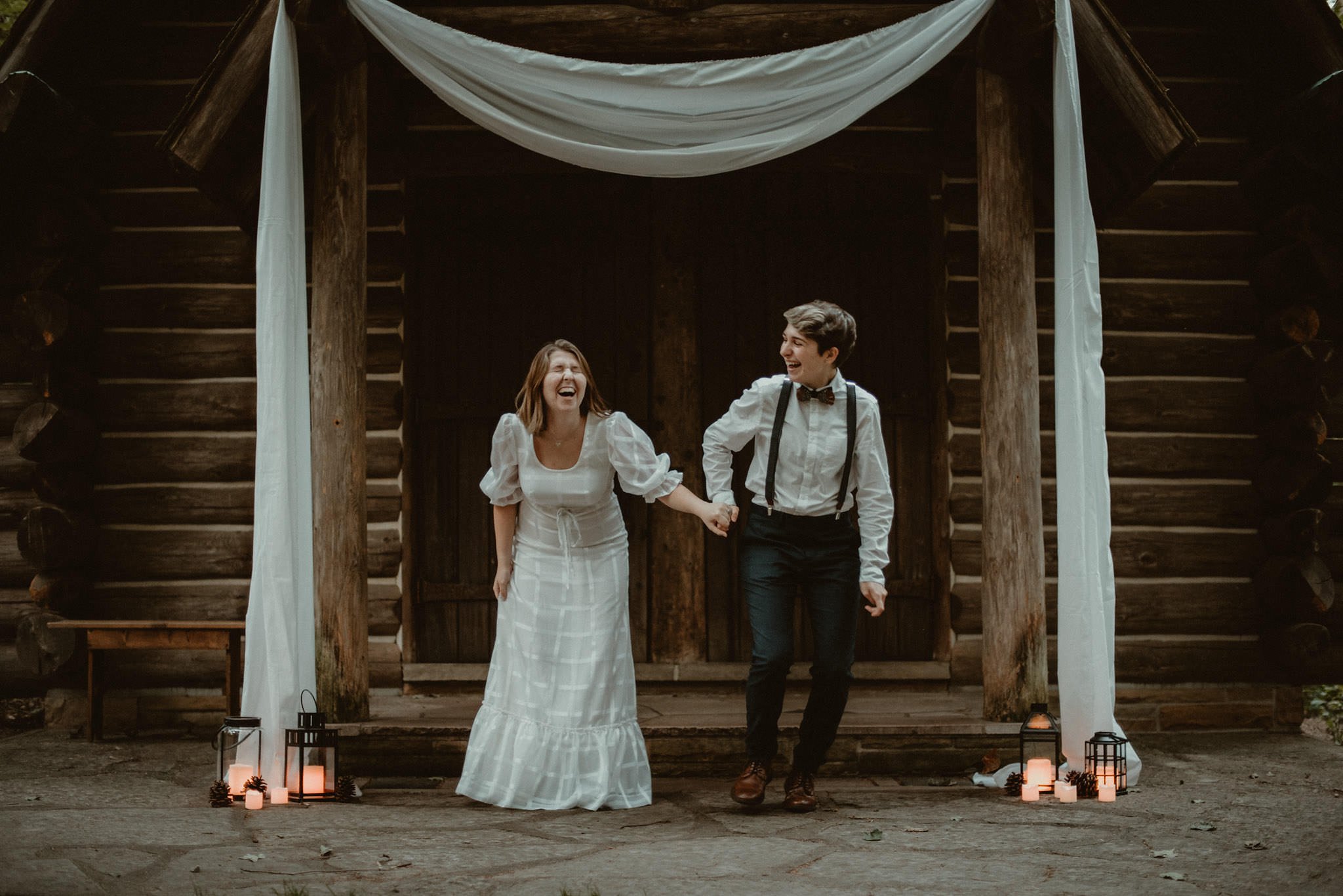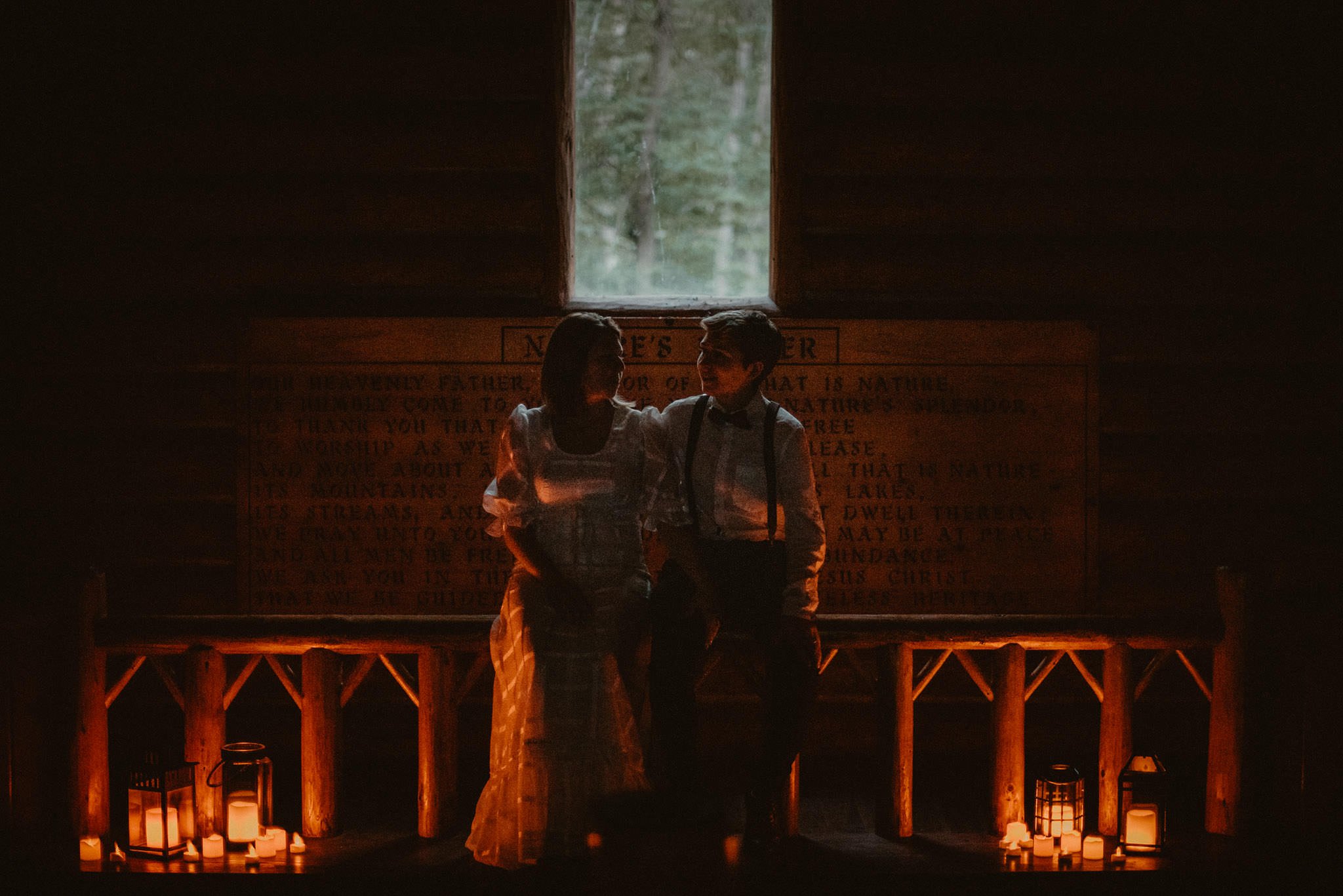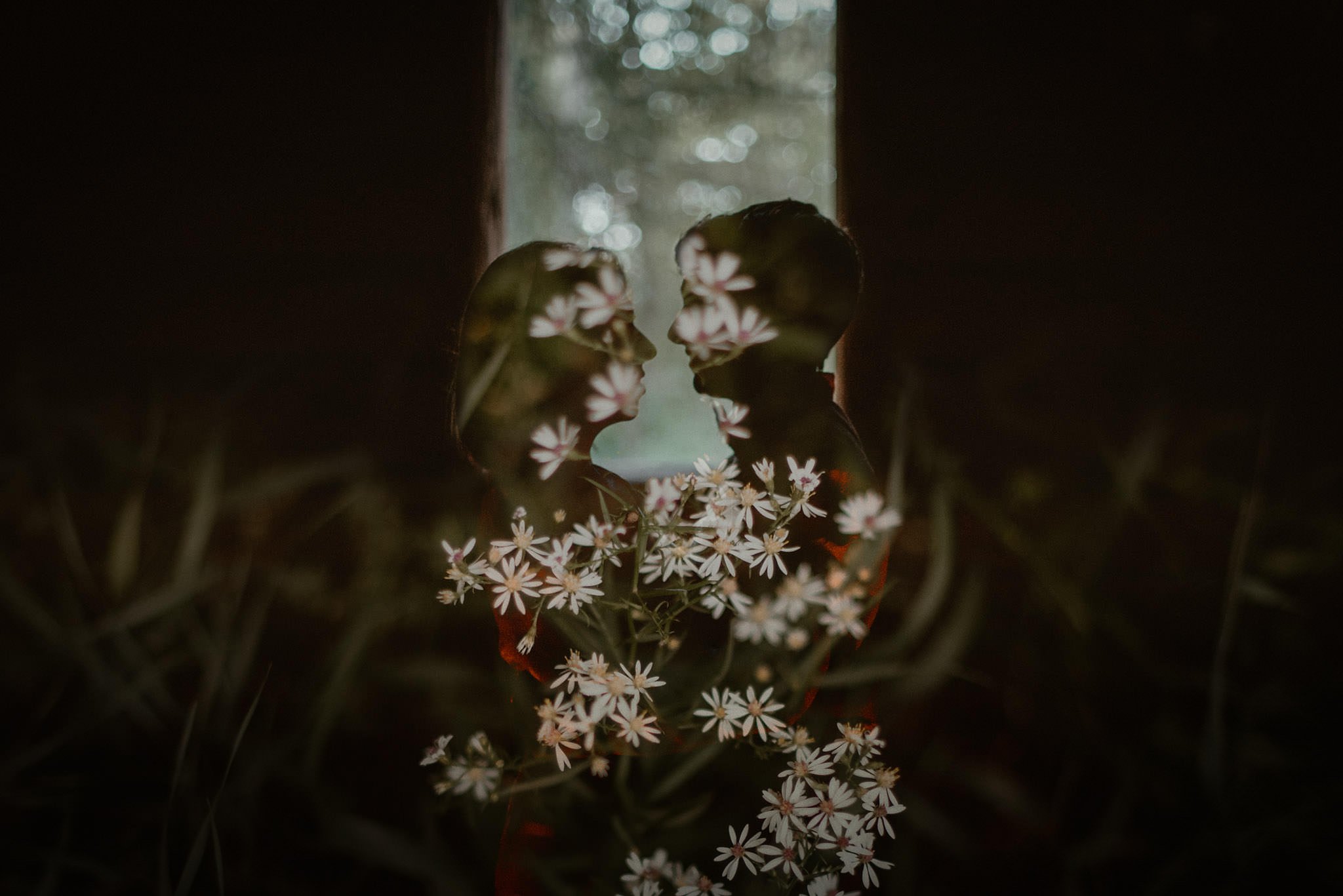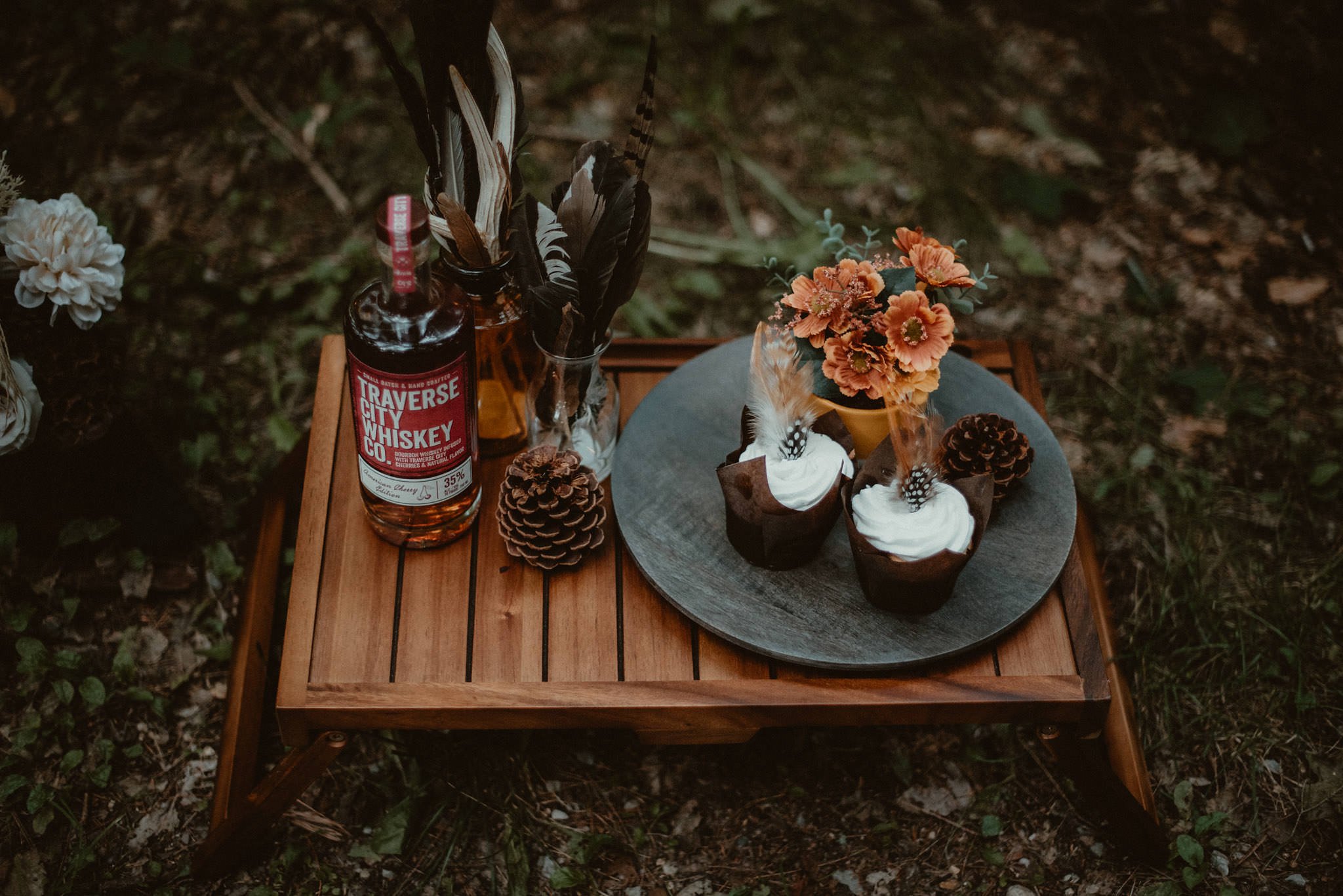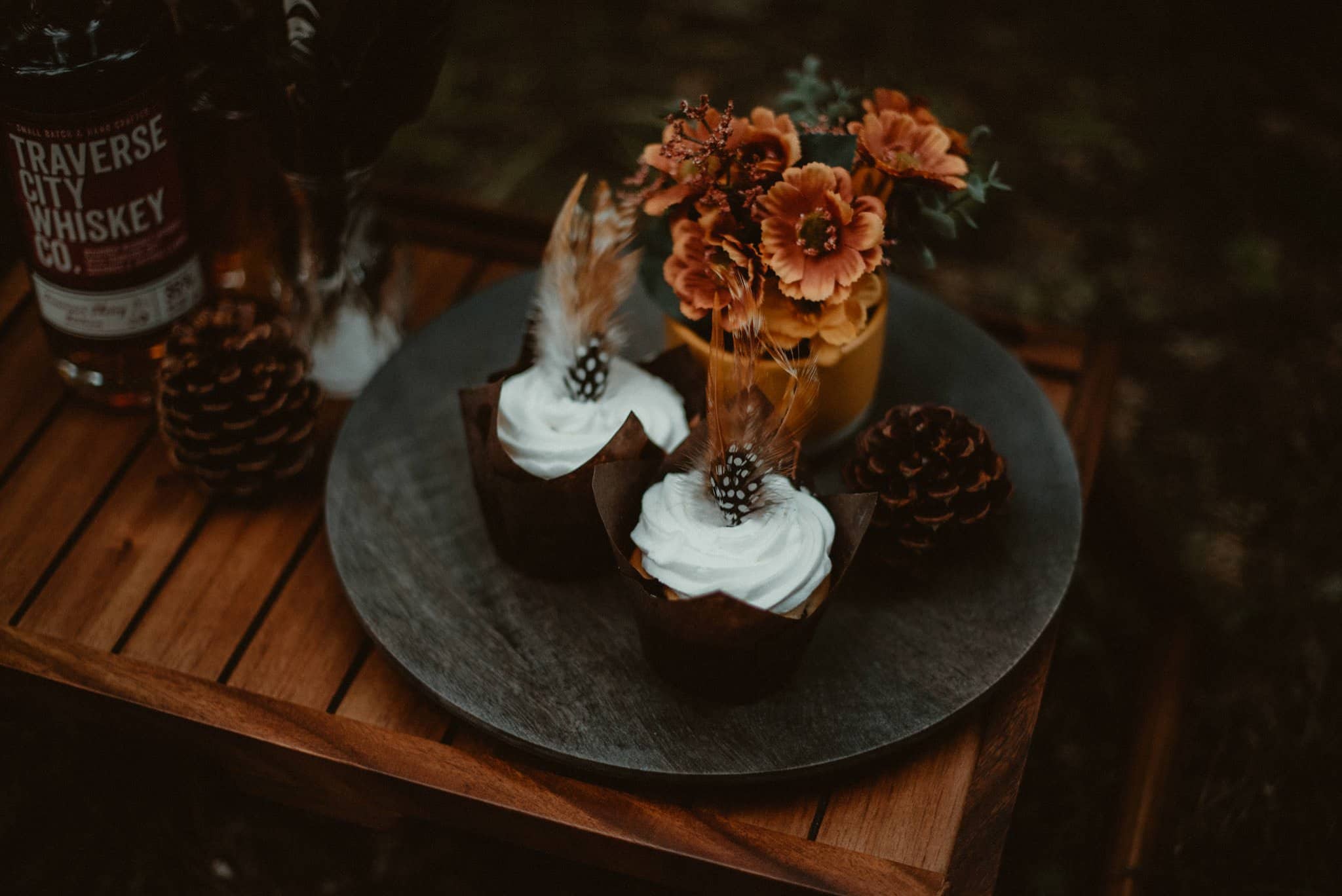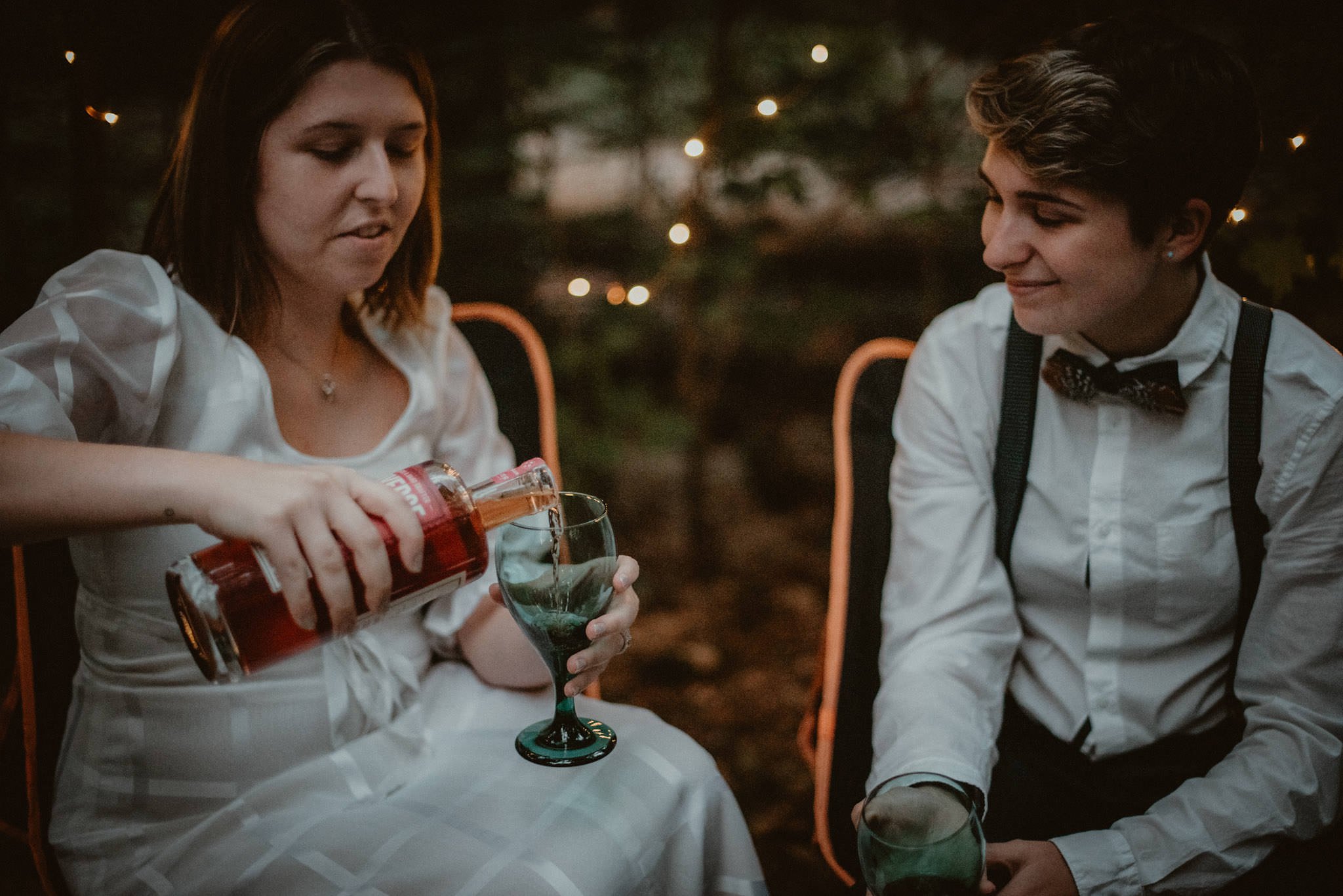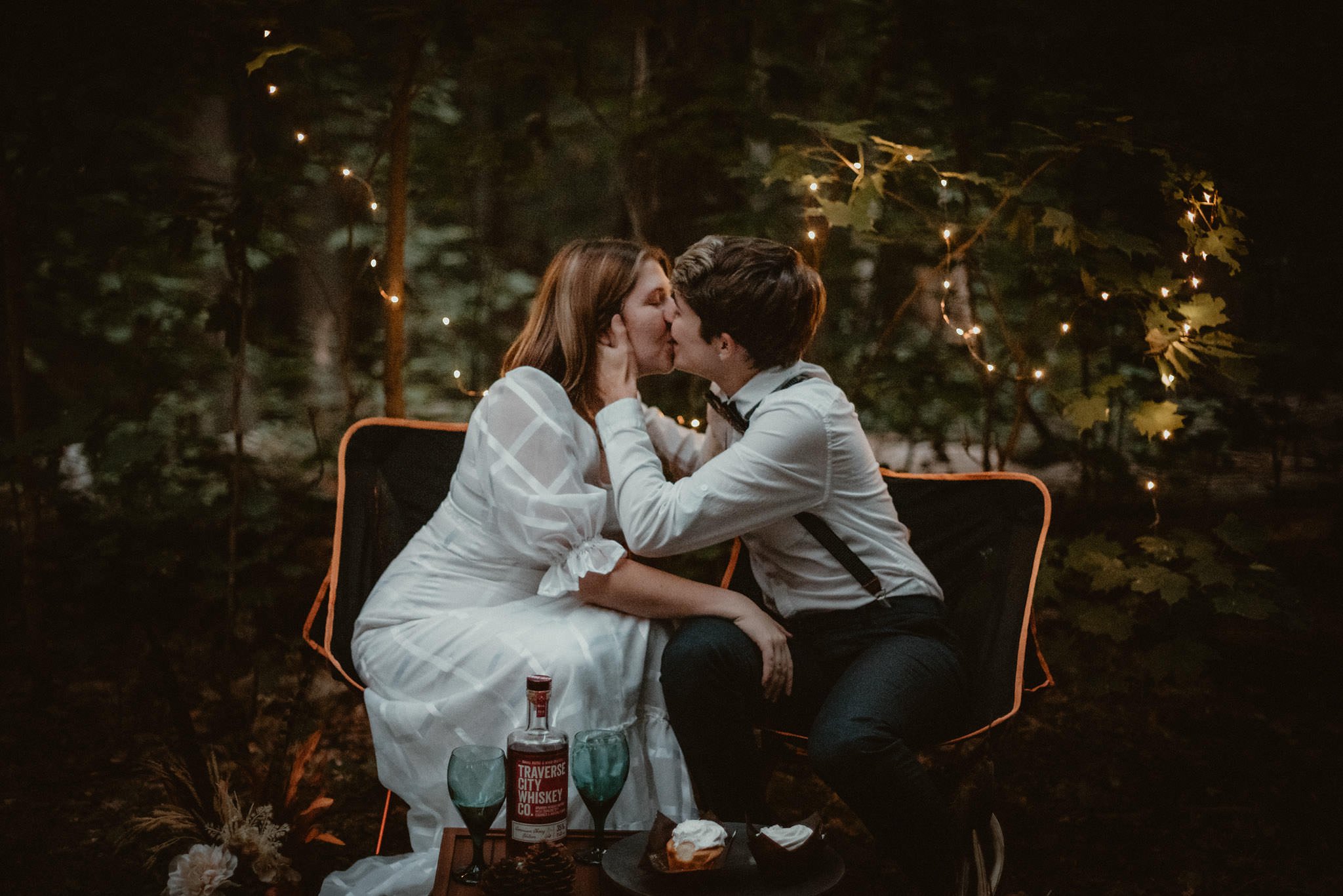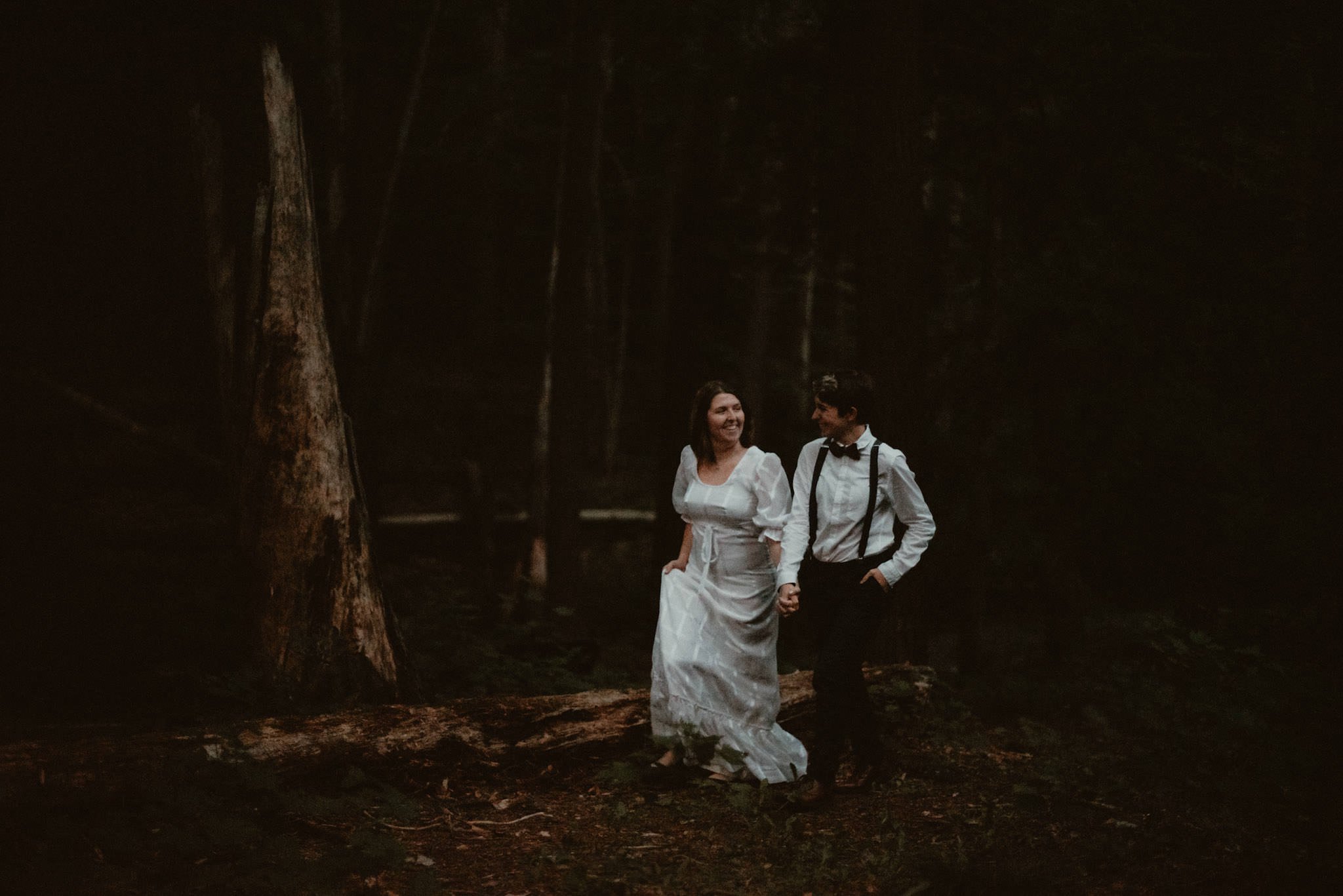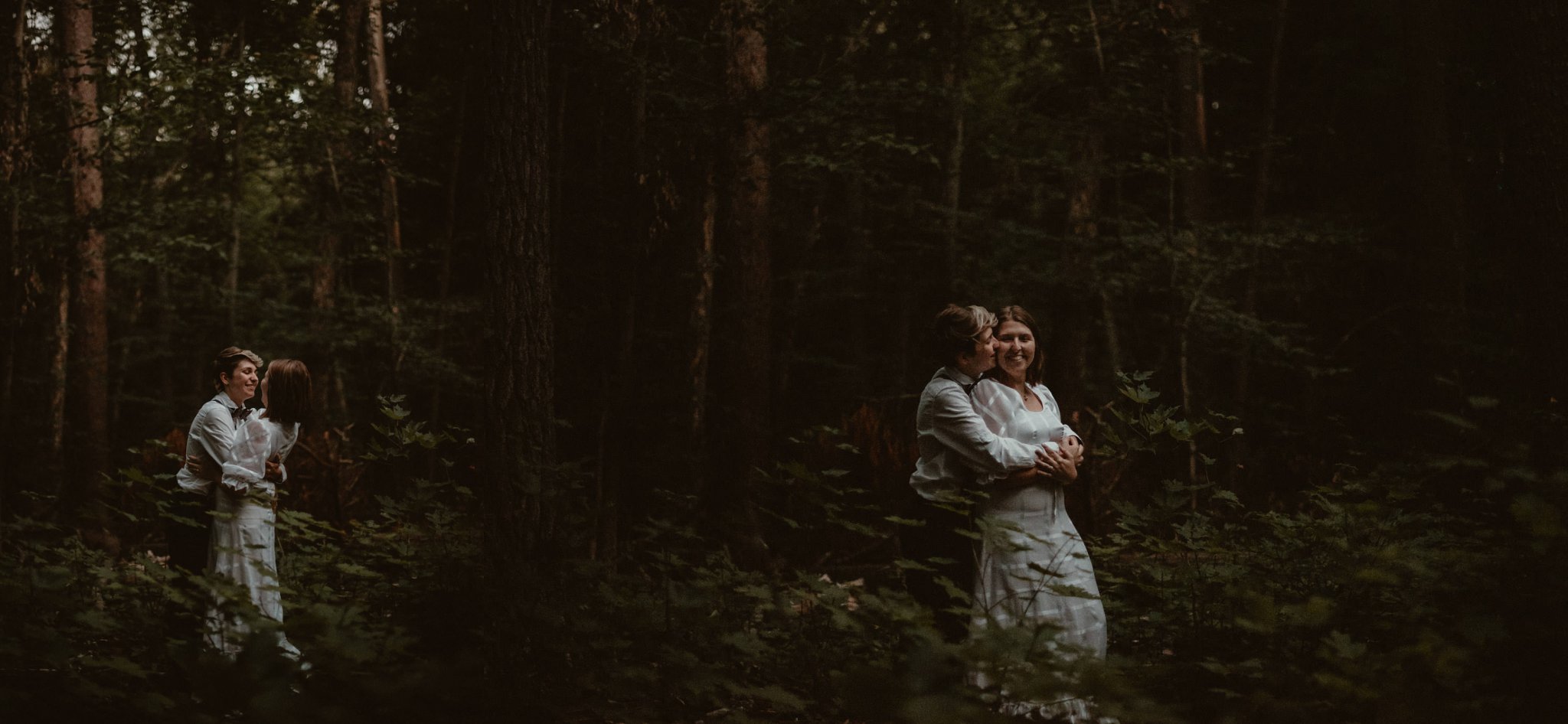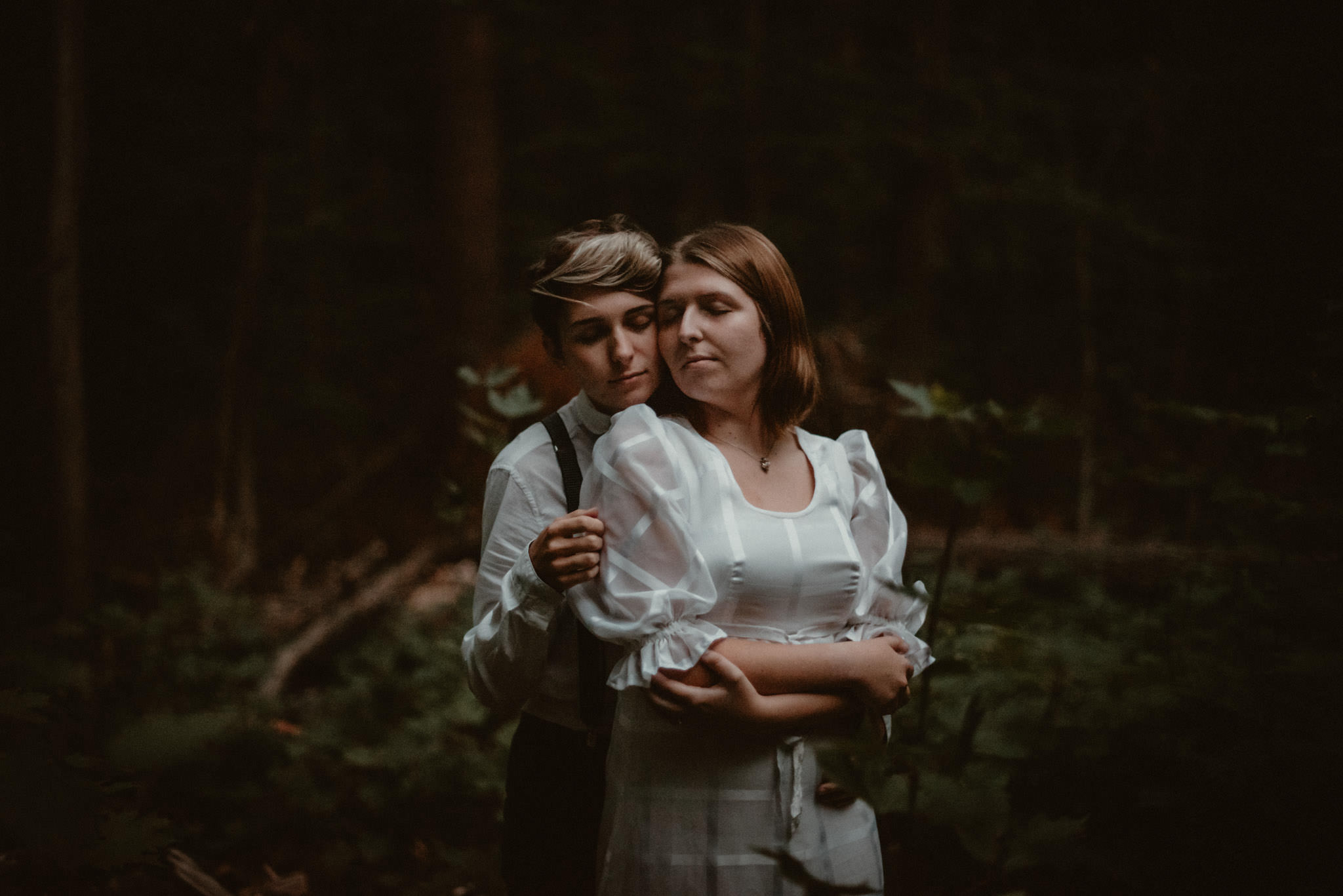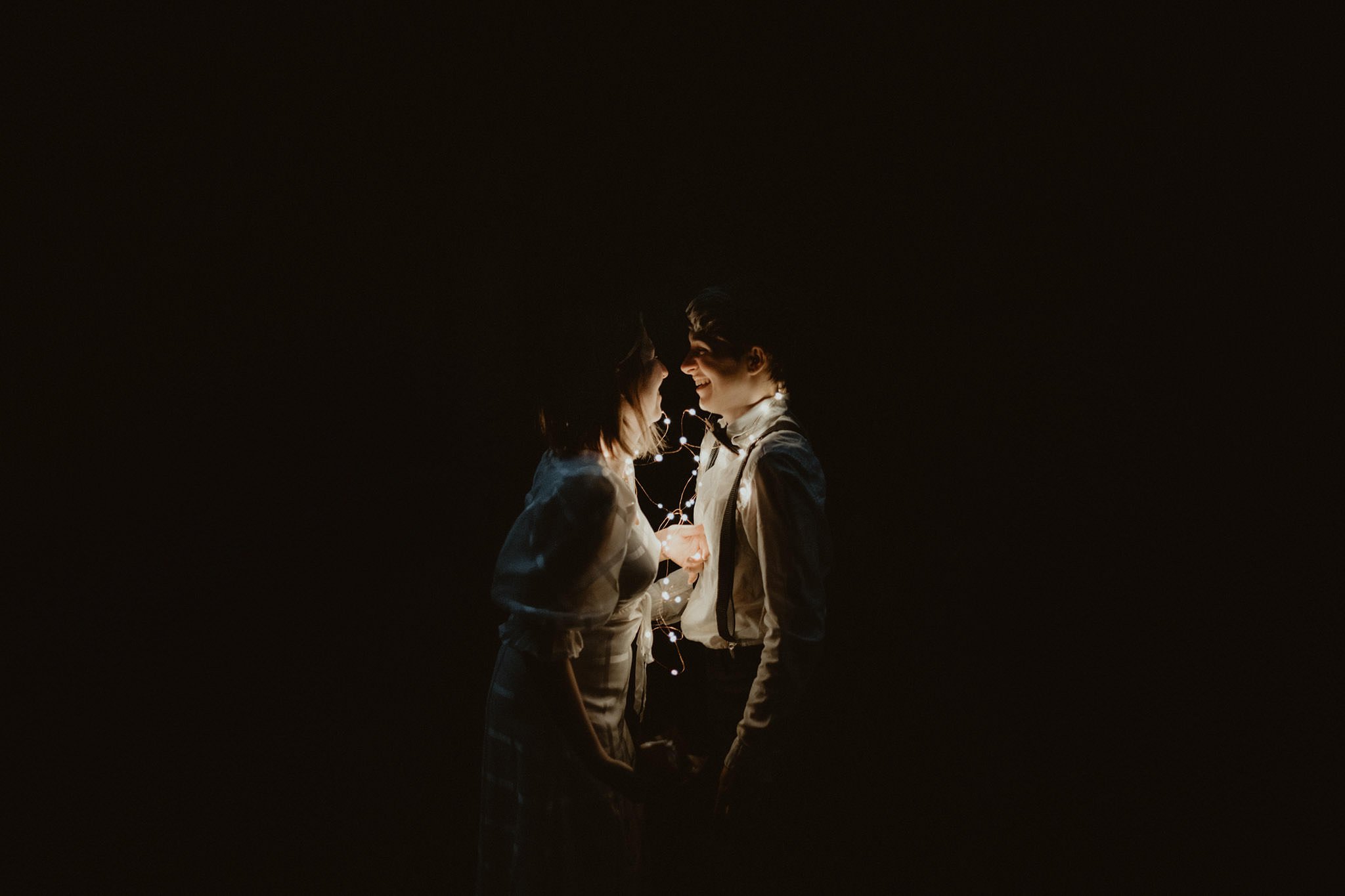 ---
Hey, I'm Andrea. I'm a wedding and elopement photographer for wild-hearted couples, based in Michigan and traveling worldwide to document stories of love and connection. My favorite things to do include exploring in the forest, hiking in wild mountains, and rock hunting on the shores of the Great Lakes. Besides those things, my passion is telling love stories in wild places for couples who want to preserve precious moments and memories. Do you have a story you'd like me to tell?