Scotland Elopement On The Isle Of Skye
"She stares up at the sky, and the galaxies before her, with a twinkle in her eye, wondering just how big this universe truly is. He smiles as she stares, knowing that his world is beyond compare. For his world is with her." -n.m.s.
This styled Isle of Skye elopement will always be one of my favorite memories! To start out, this happened ON MY BIRTHDAY! It was truly epic, and I'll tell you why!
The Isle of Skye
The Isle of Skye is an island on the north western coast of Scotland. It's really like being in a fantasy novel. The dramatic landscapes echo reminders of the Lord of The Rings. It's wild, rugged, and unimaginably beautiful. I really felt like I couldn't possibly do it justice in photographs.
Chloe and Phil drove up from Stirling to meet me (and my husband, who was there, too) on the Isle of Skye. After I scouted some locations on the Isle the day before, I chose The Quiraing as the perfect spot. Scotland was unusually hot and sunny at the time, which made the locals very happy but kind of bummed me out because I was expecting weather with rain, fog, and generally moody atmosphere. But it turned out to be gorgeous, anyway. The way the light spilled onto the landscape was EPIC!
Non-Traditional Elopement on The Isle of Skye
We started out just as the sun was setting over the rocky horizon. I brought this black dress from Forever 21 for a non-traditional elopement vibe, and it was perfect. We decided to keep things simple and focus more on the stunning location and the connection between Chloe and Phil.
It was completely quiet, aside from the wind and occasional calls from sheep that were dotting the landscape. A perfect setting to document an adventurous couple's love story.
A Place of Power
As the light faded, we were alone at this INCREDIBLE place. I can't even describe the immense feelings of power and awe that you experience at The Quiraing. It literally gives you chills.
After we wrapped up photographing this Isle of Skye elopement session, we chilled for a good couple of hours and enjoyed a bottle of wine. Celebrating Chloe and Phil, life, and also my birthday!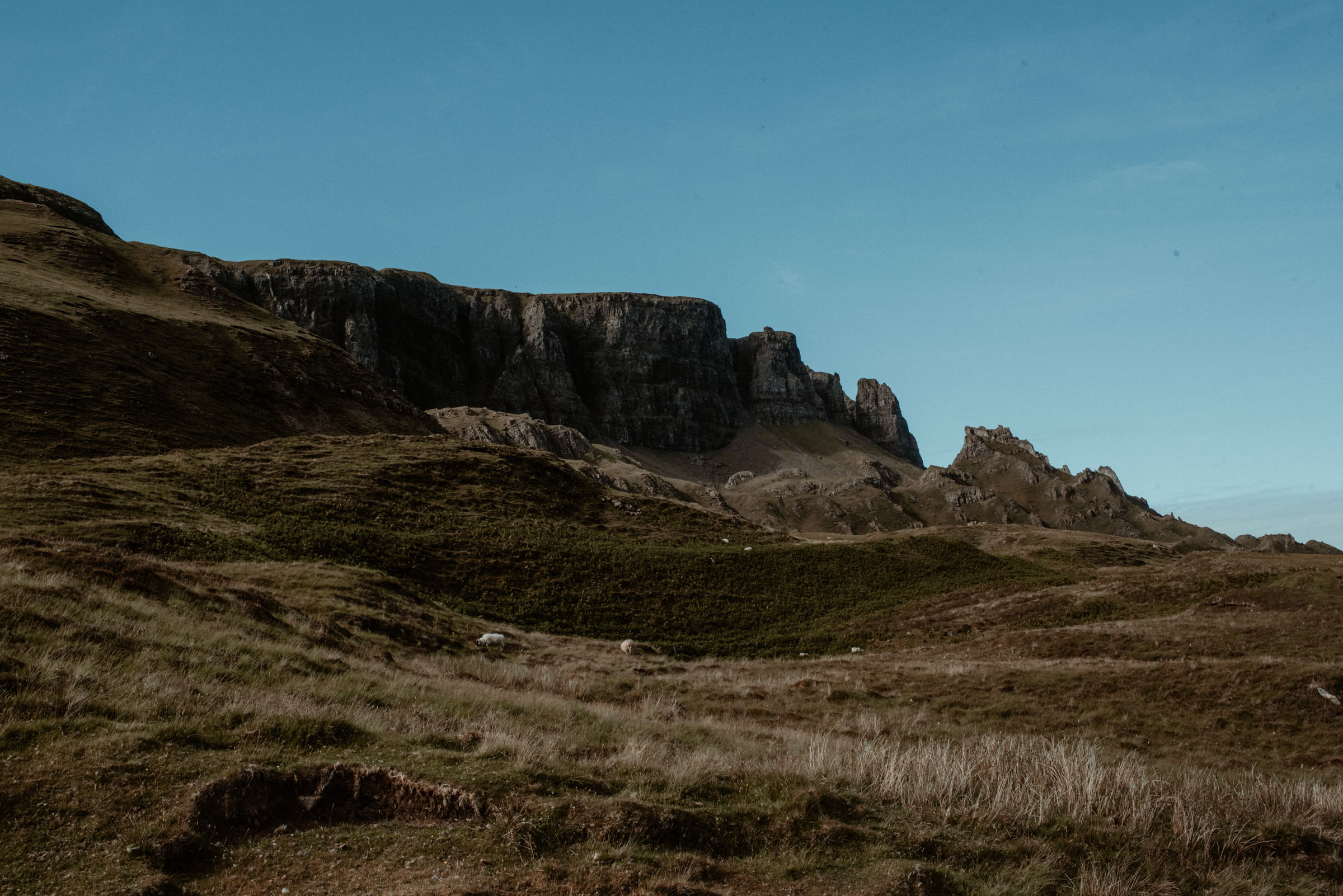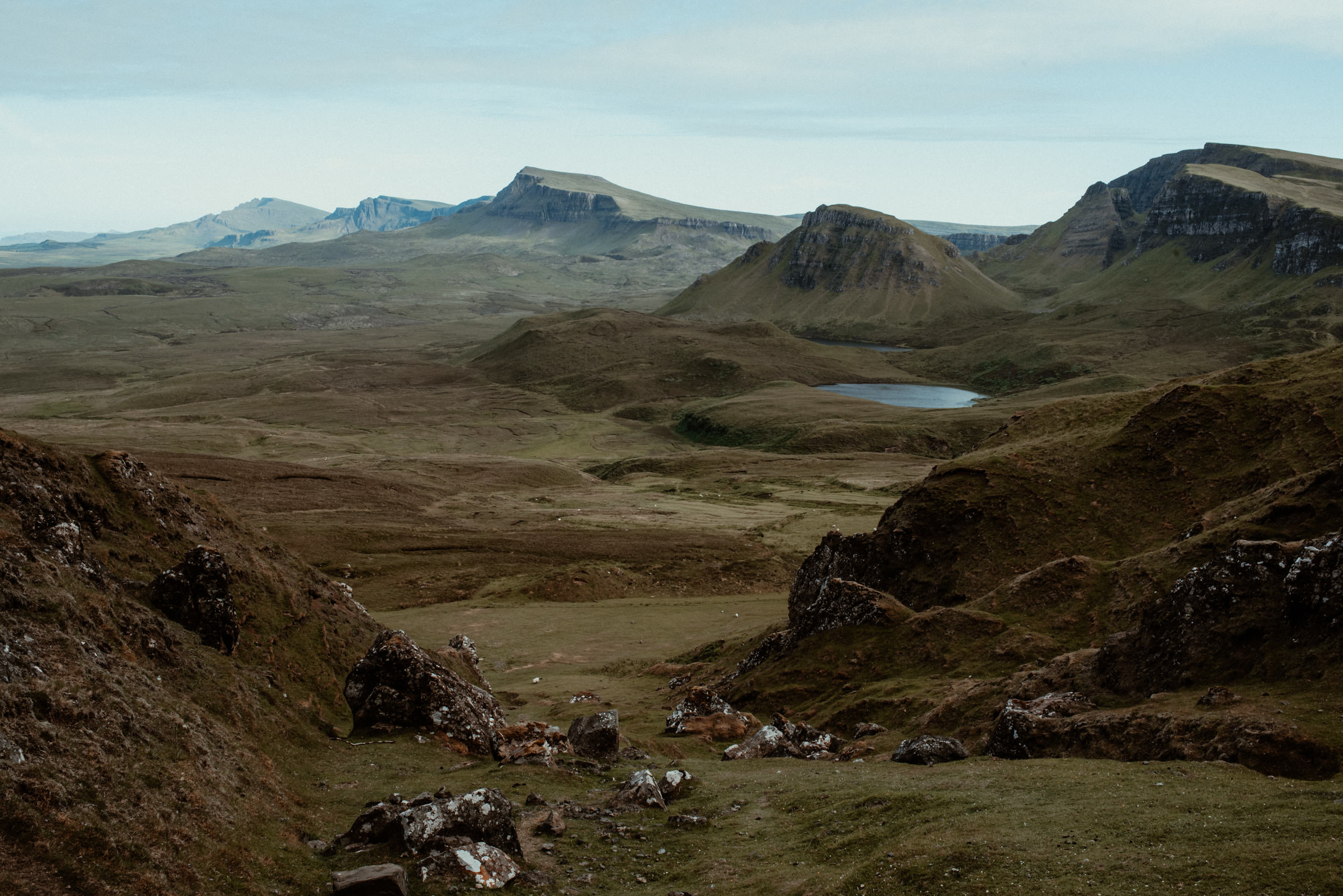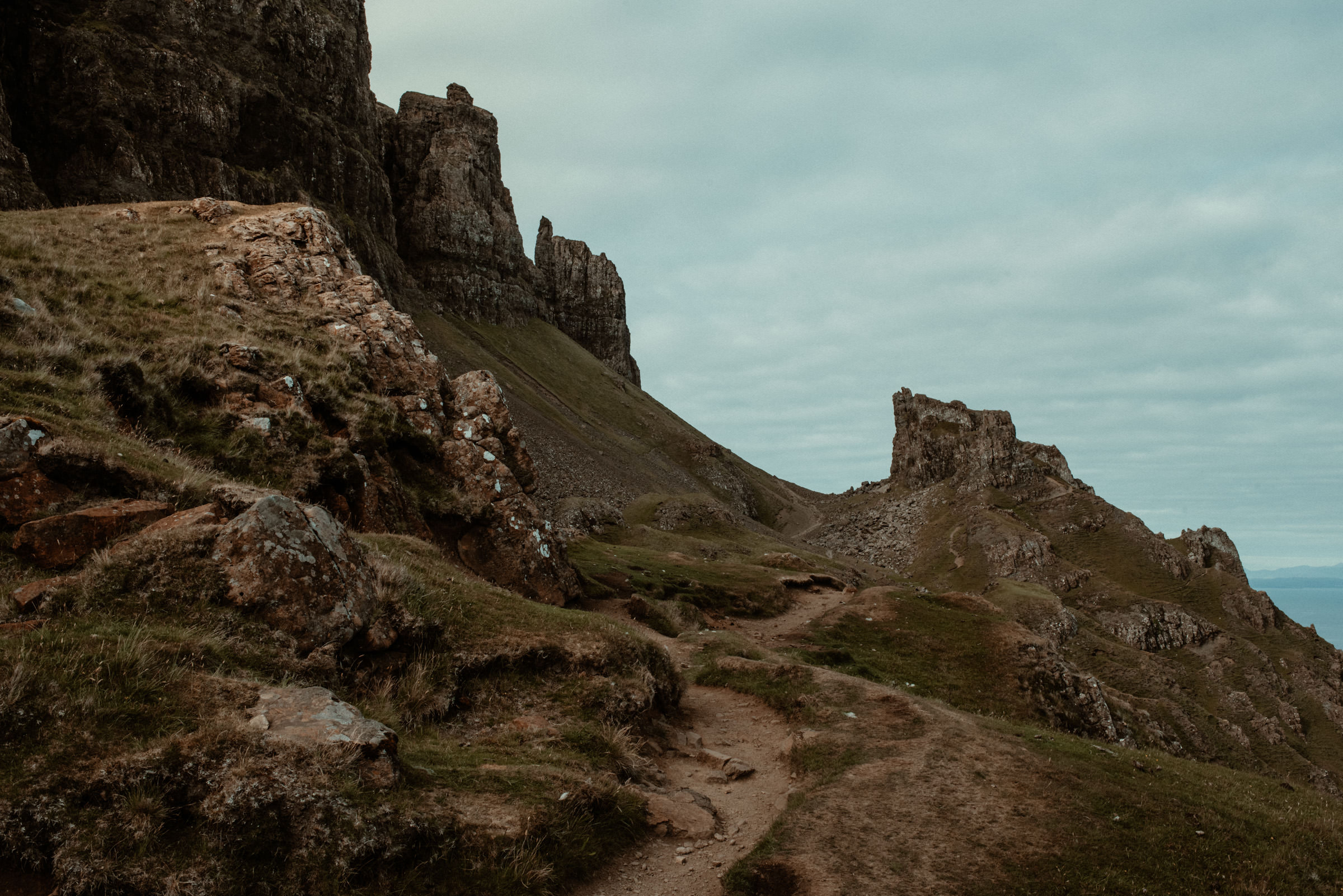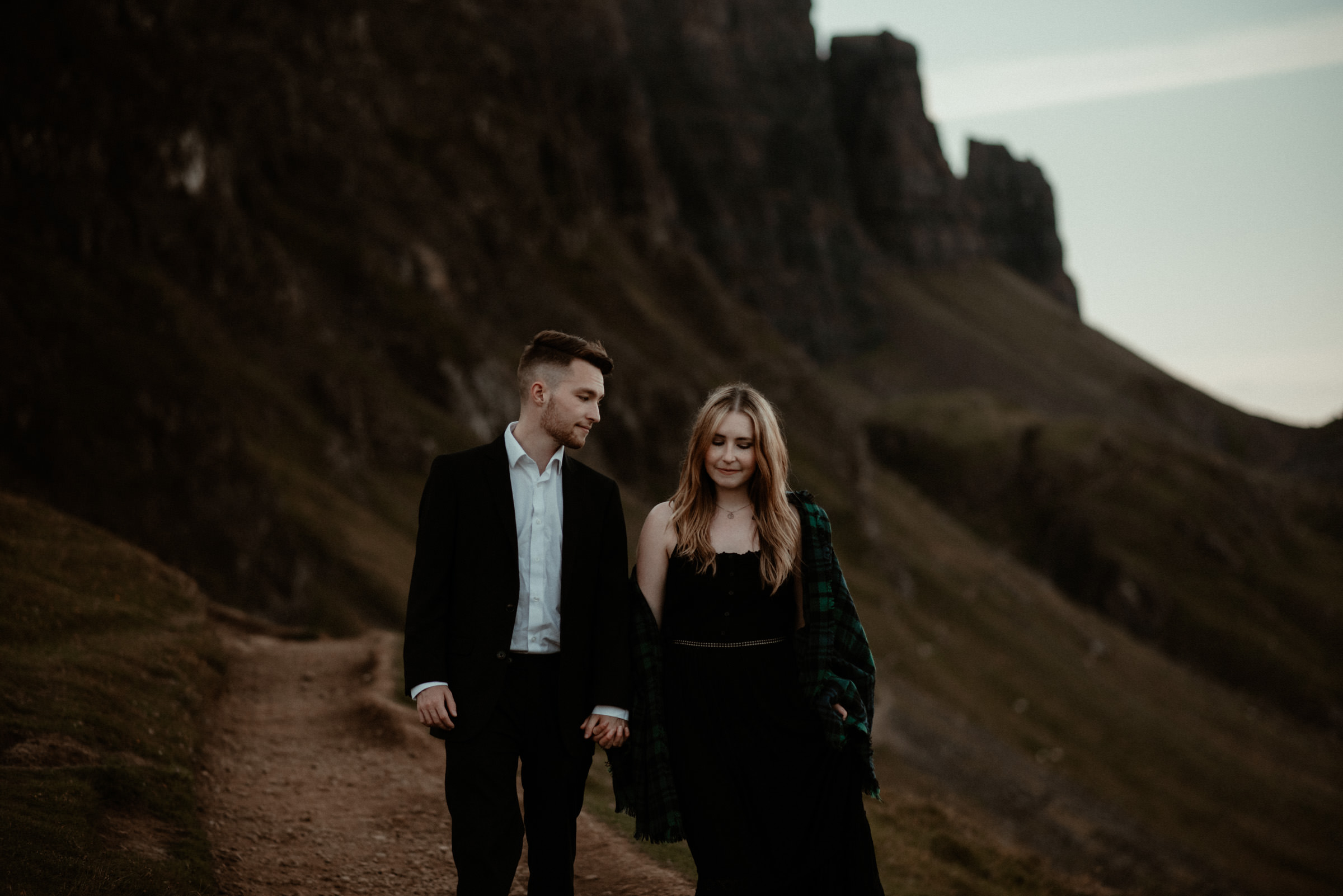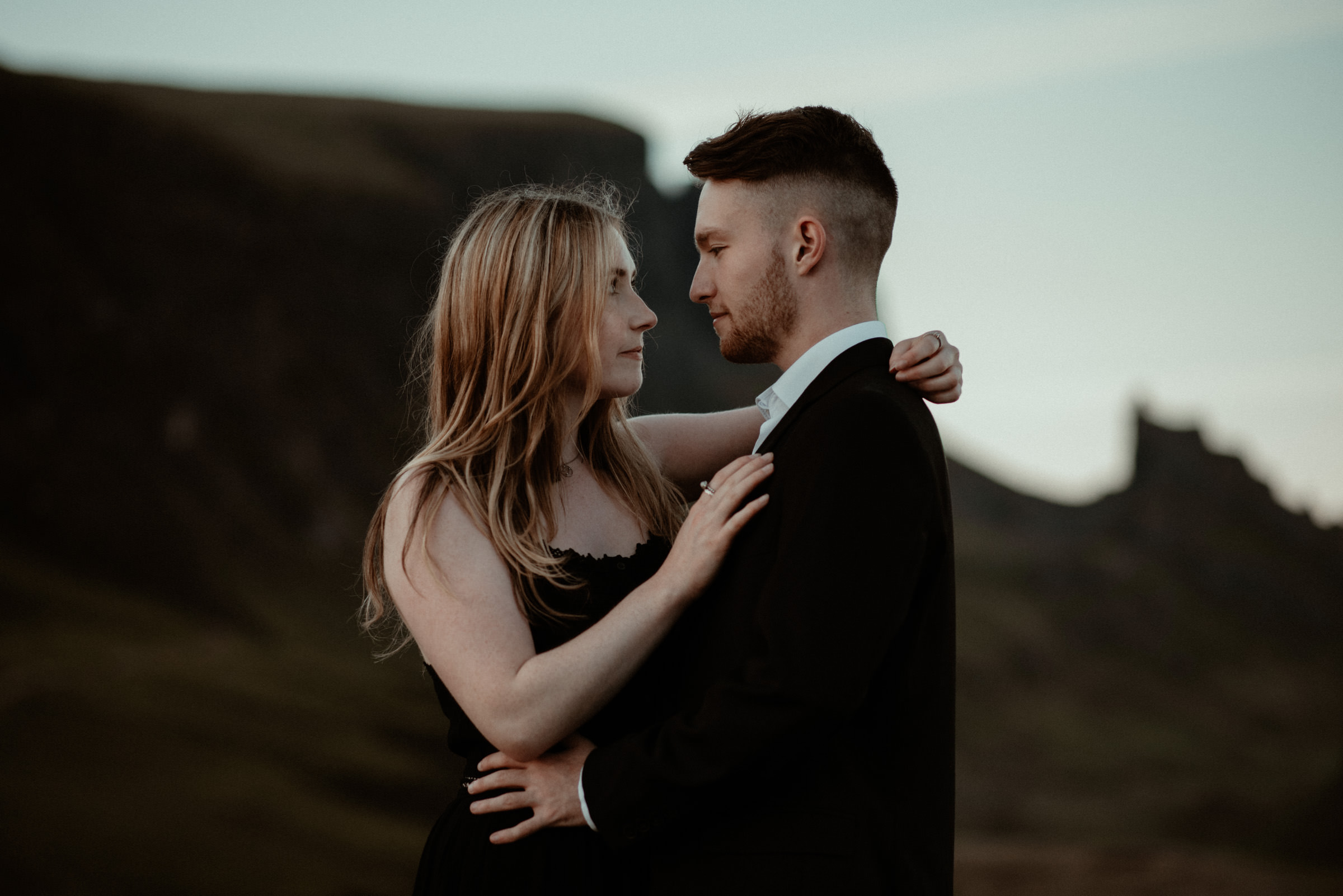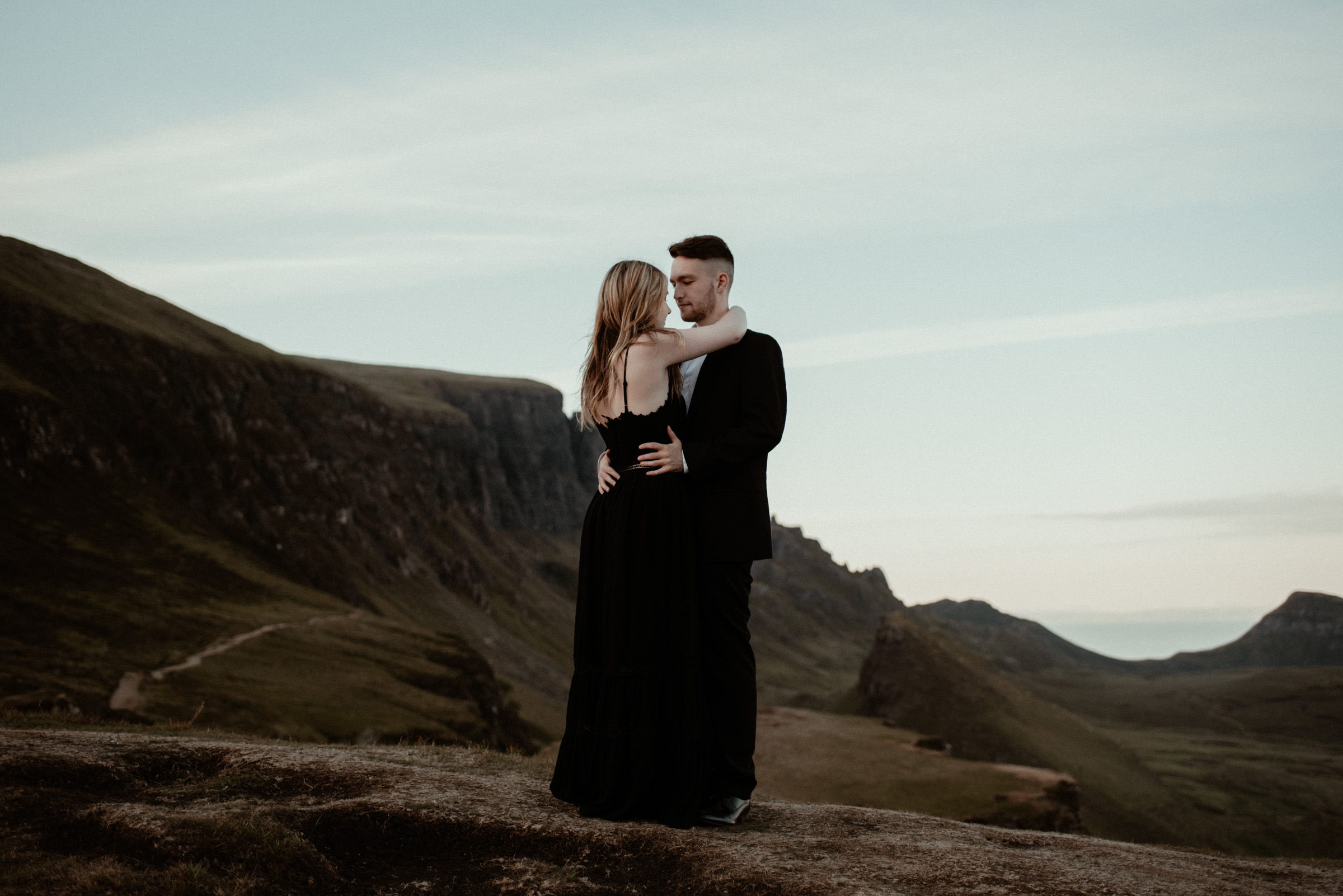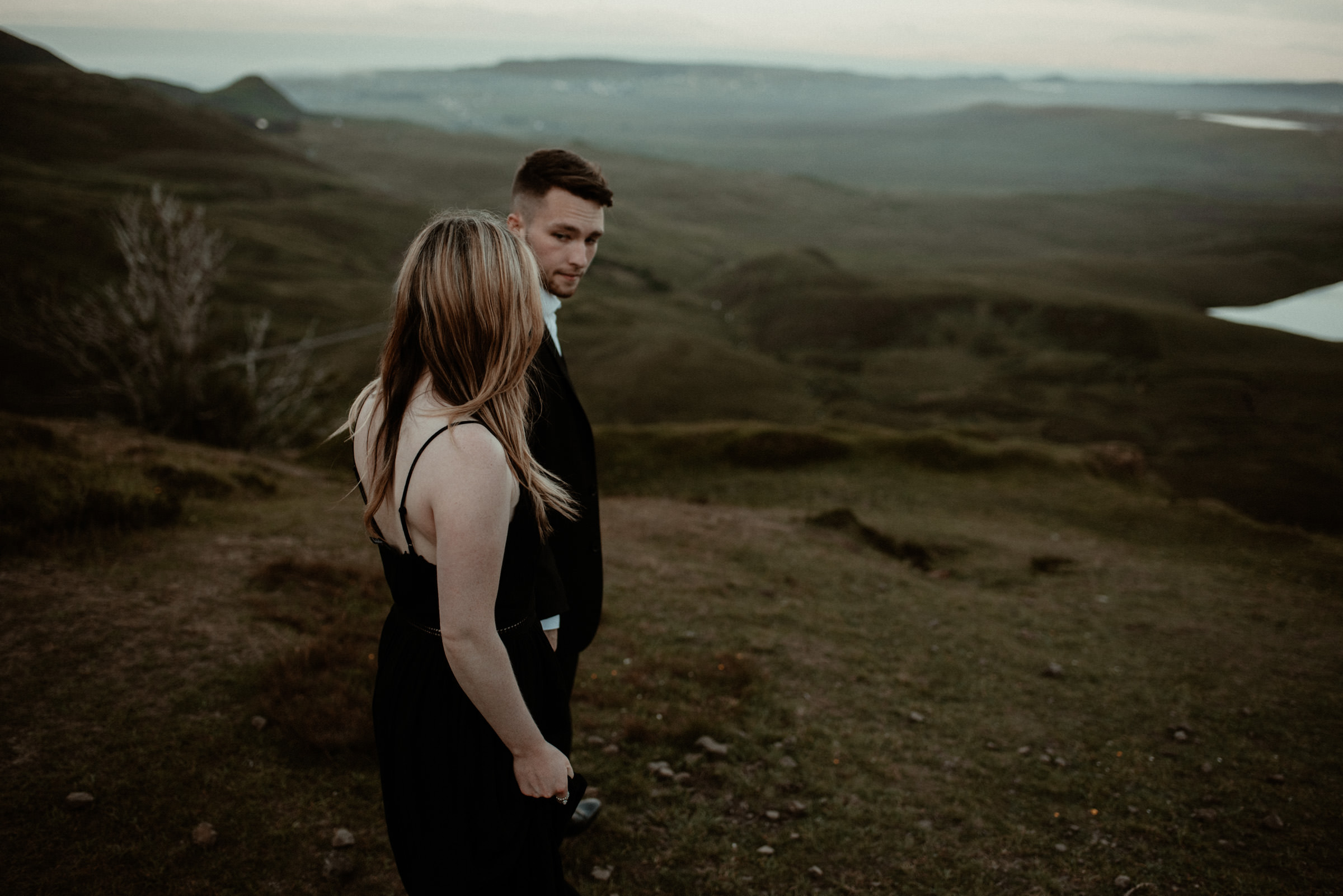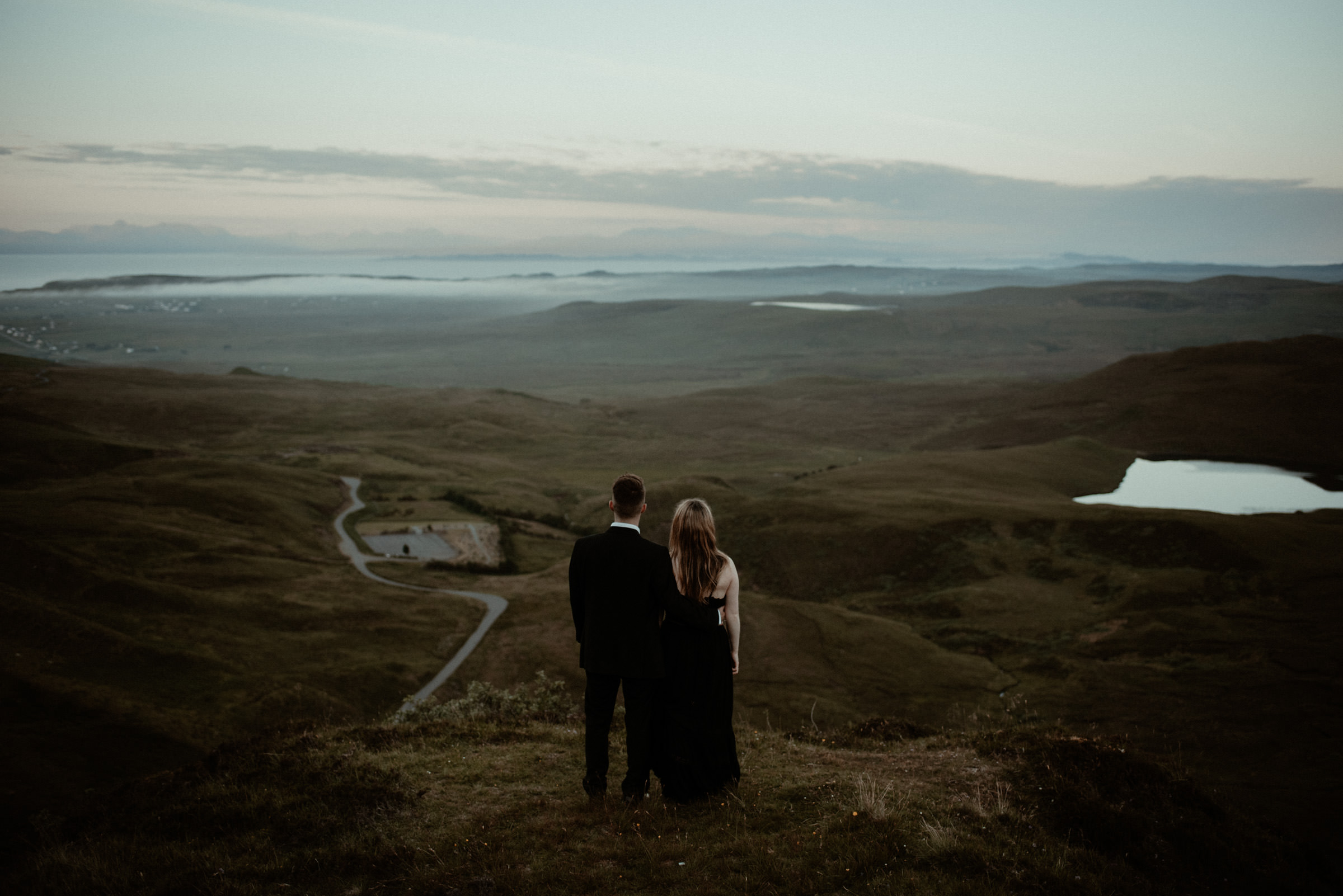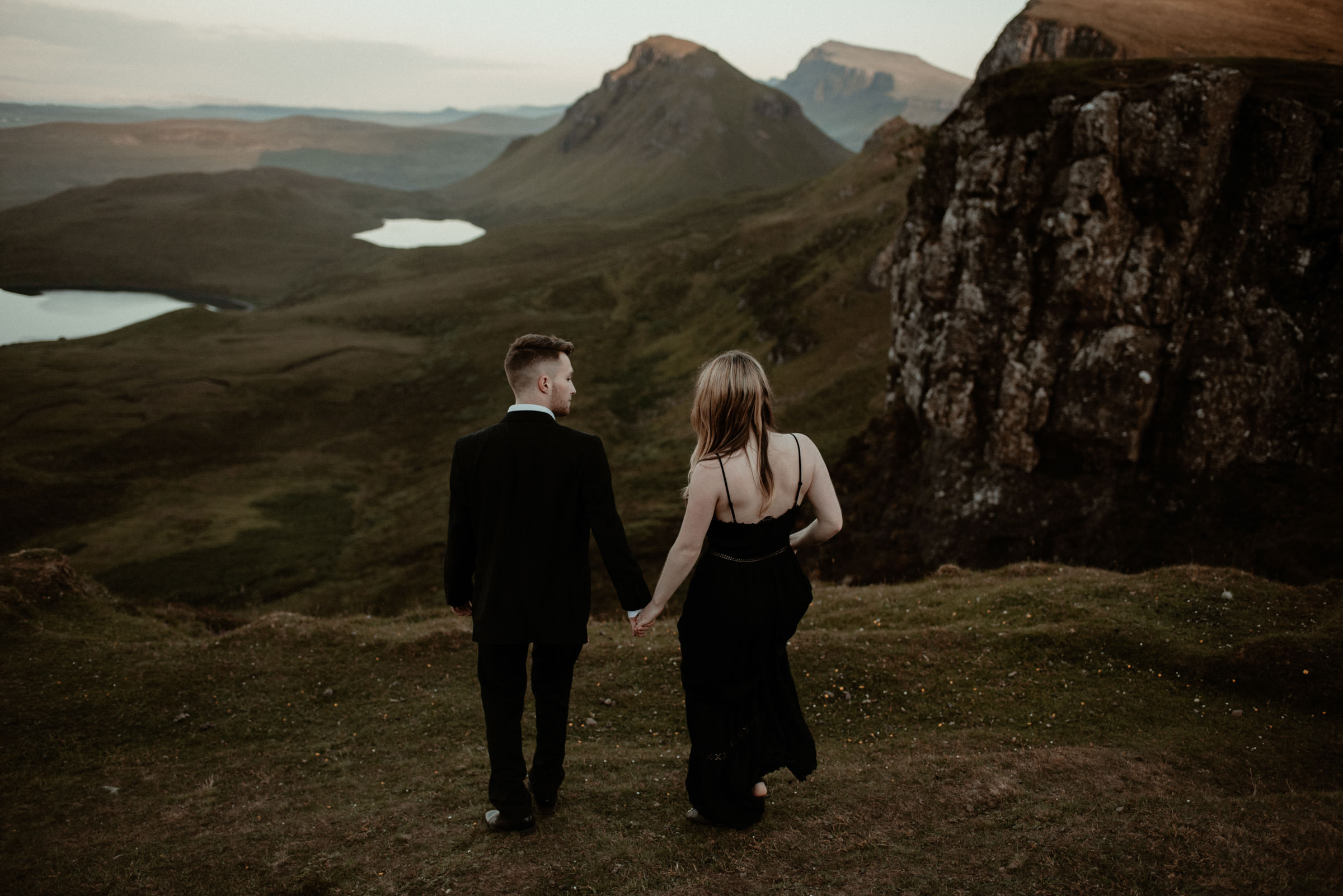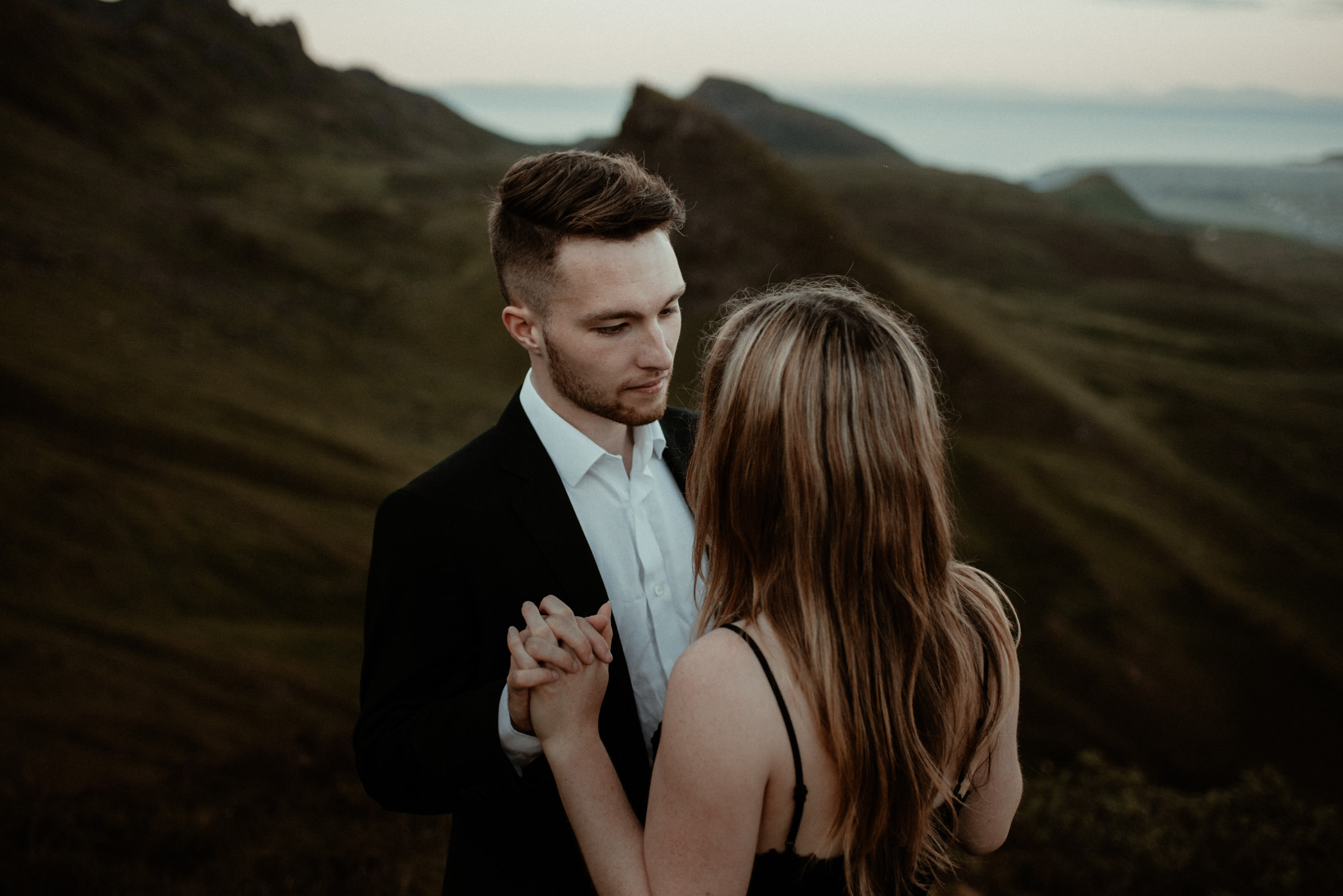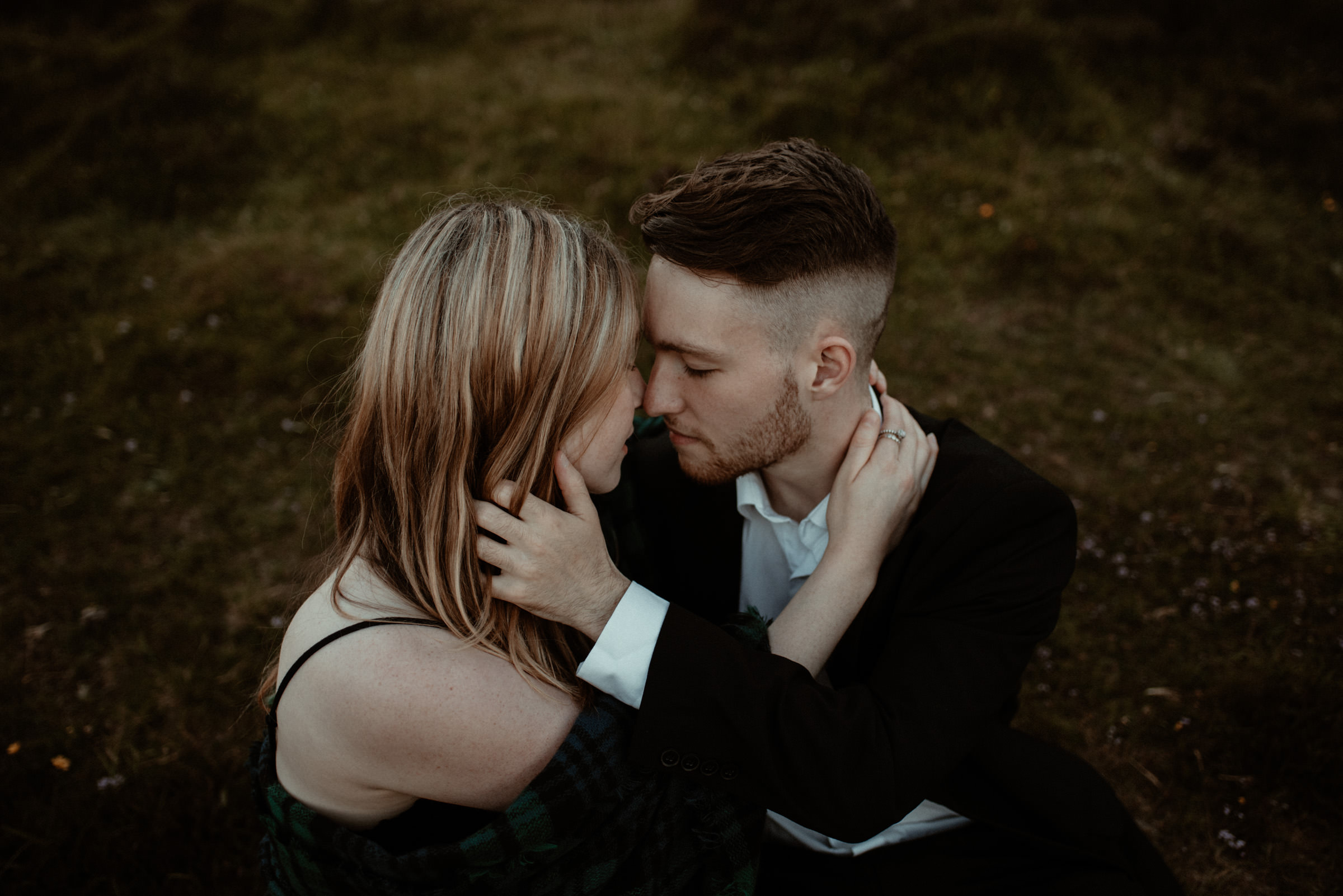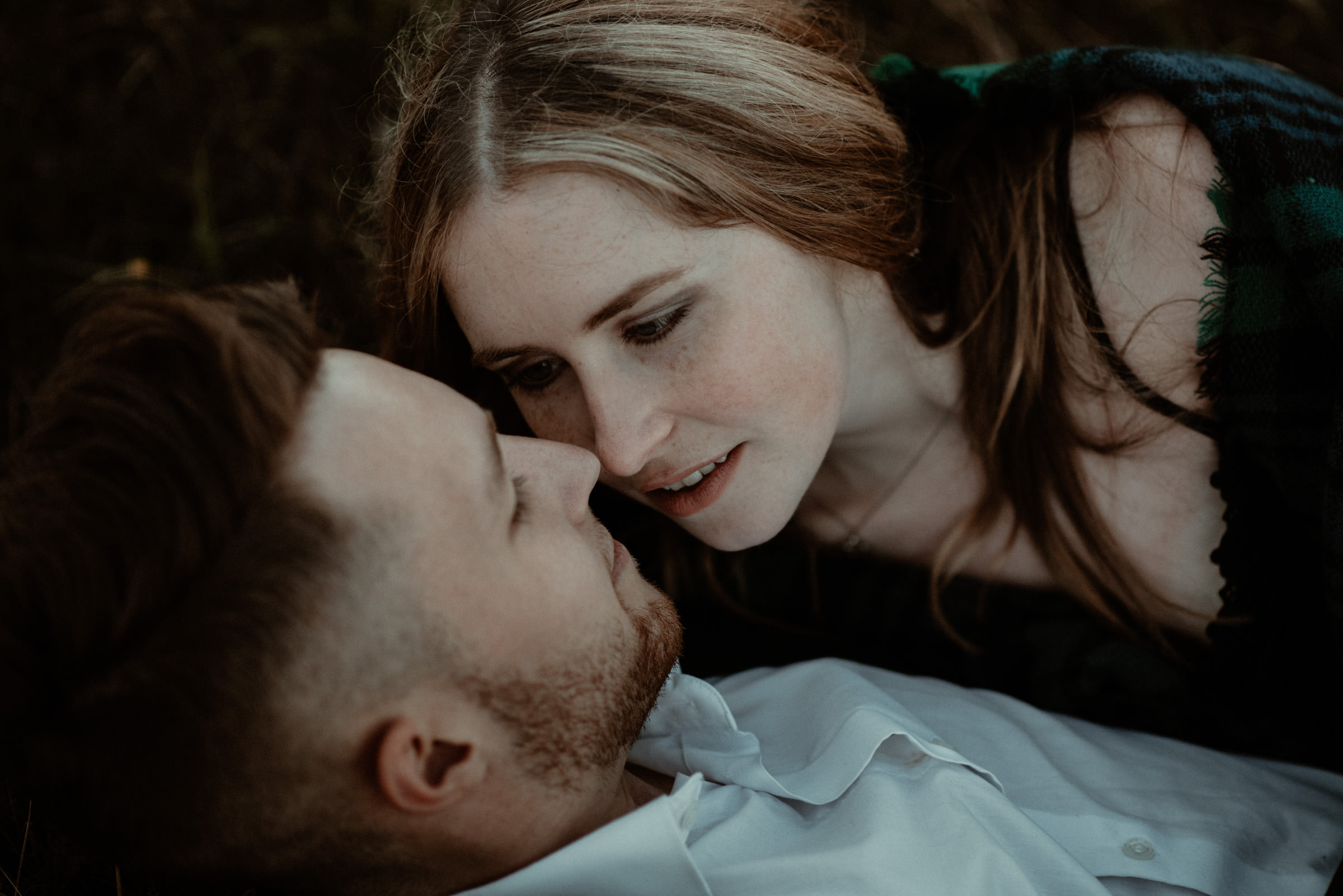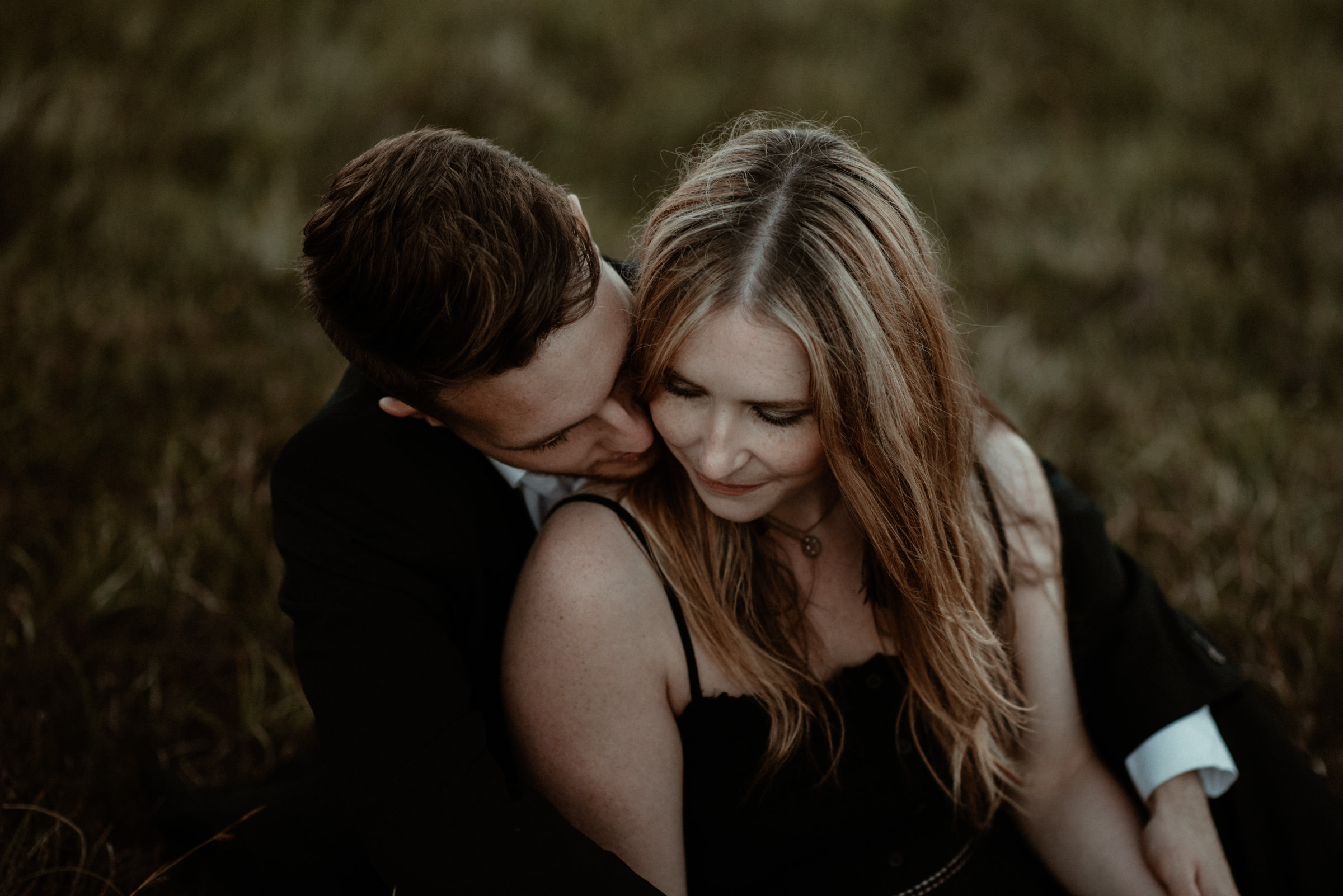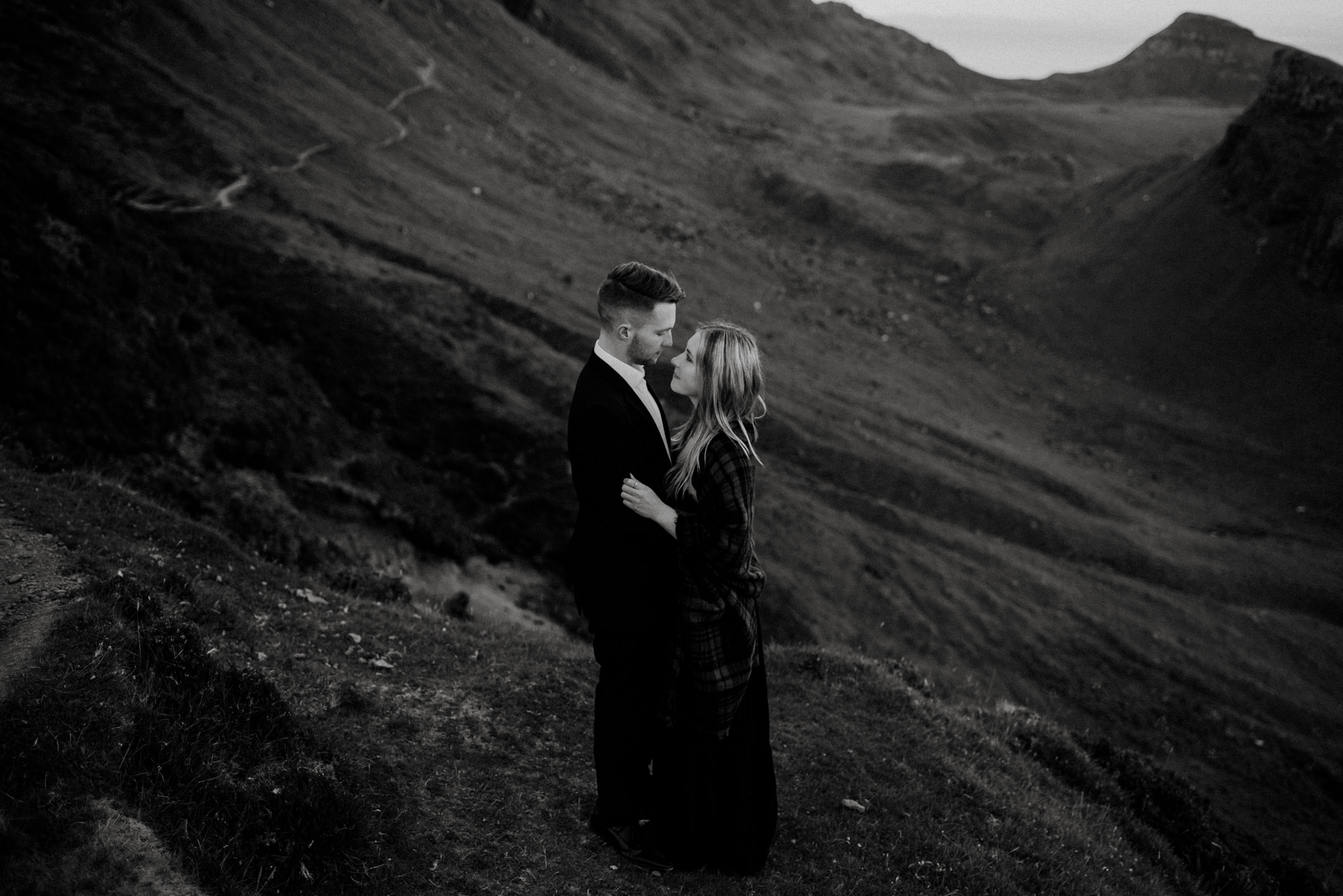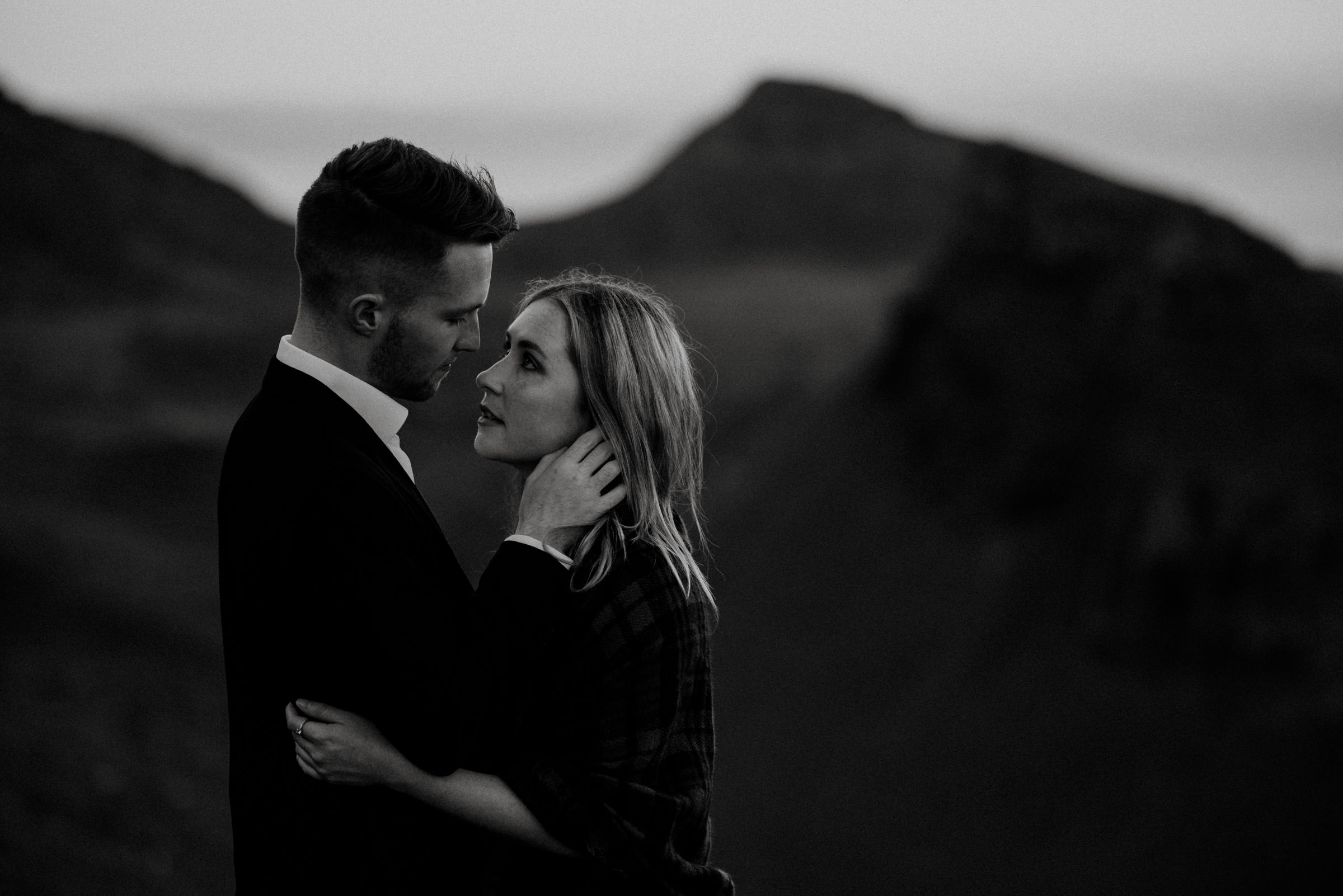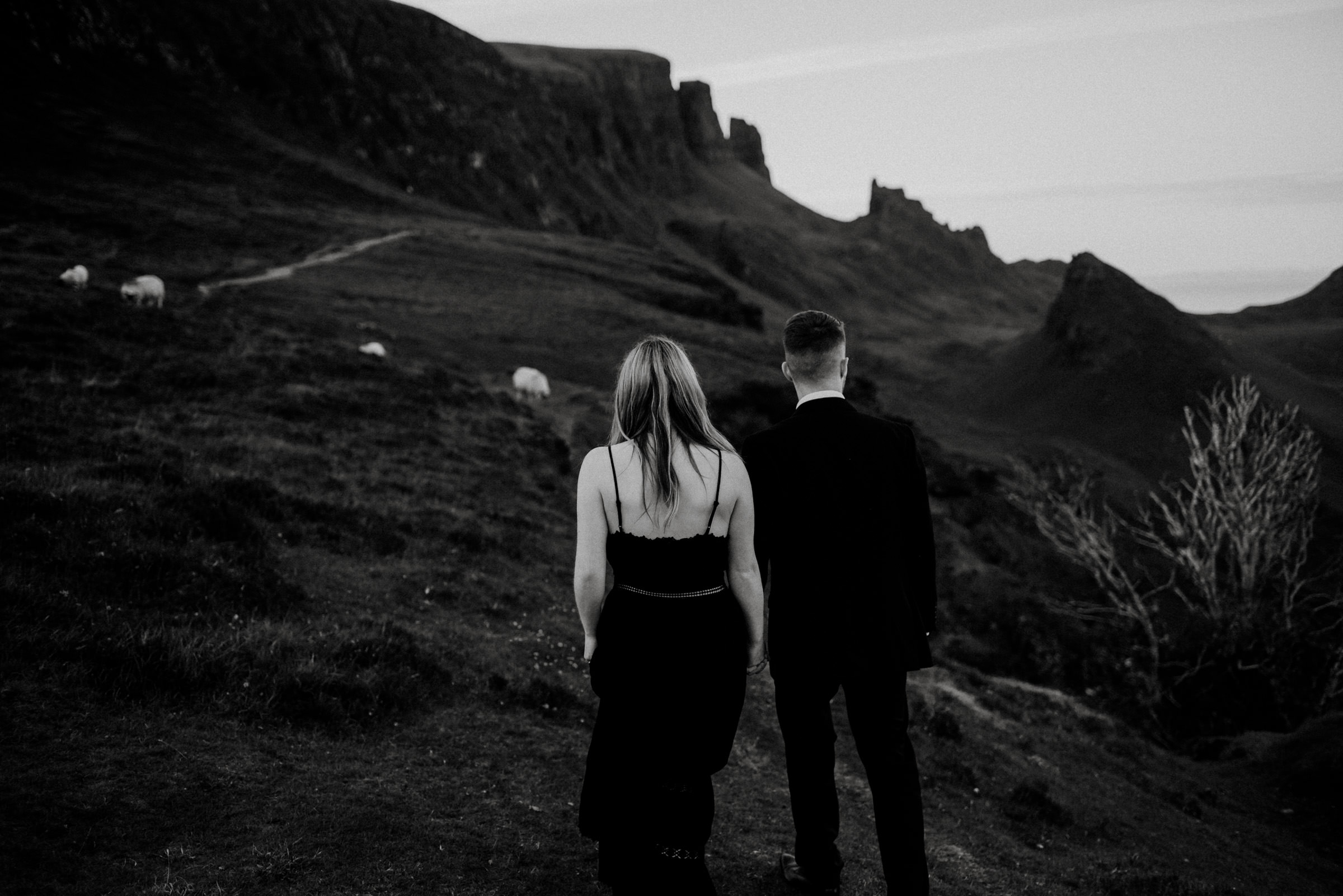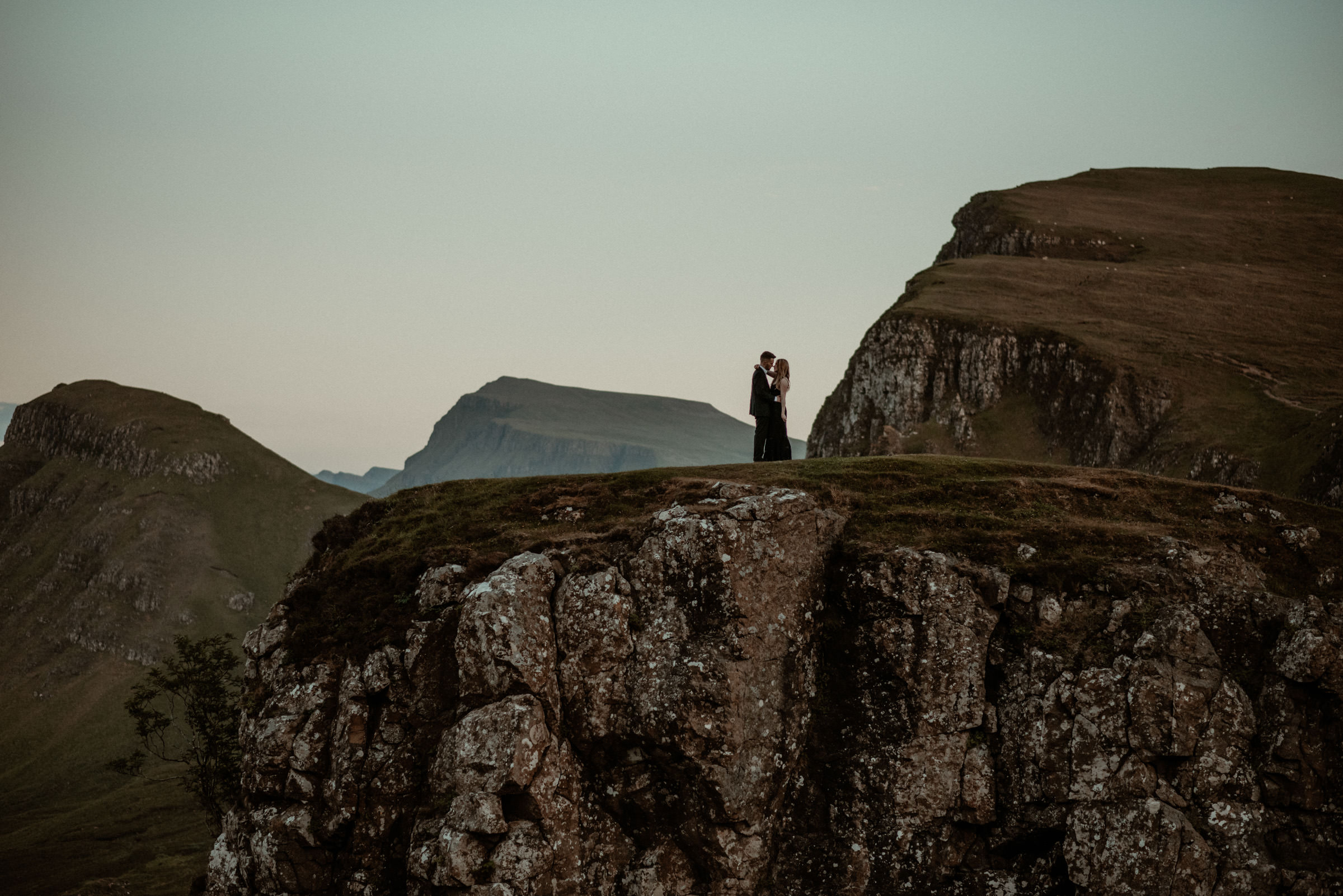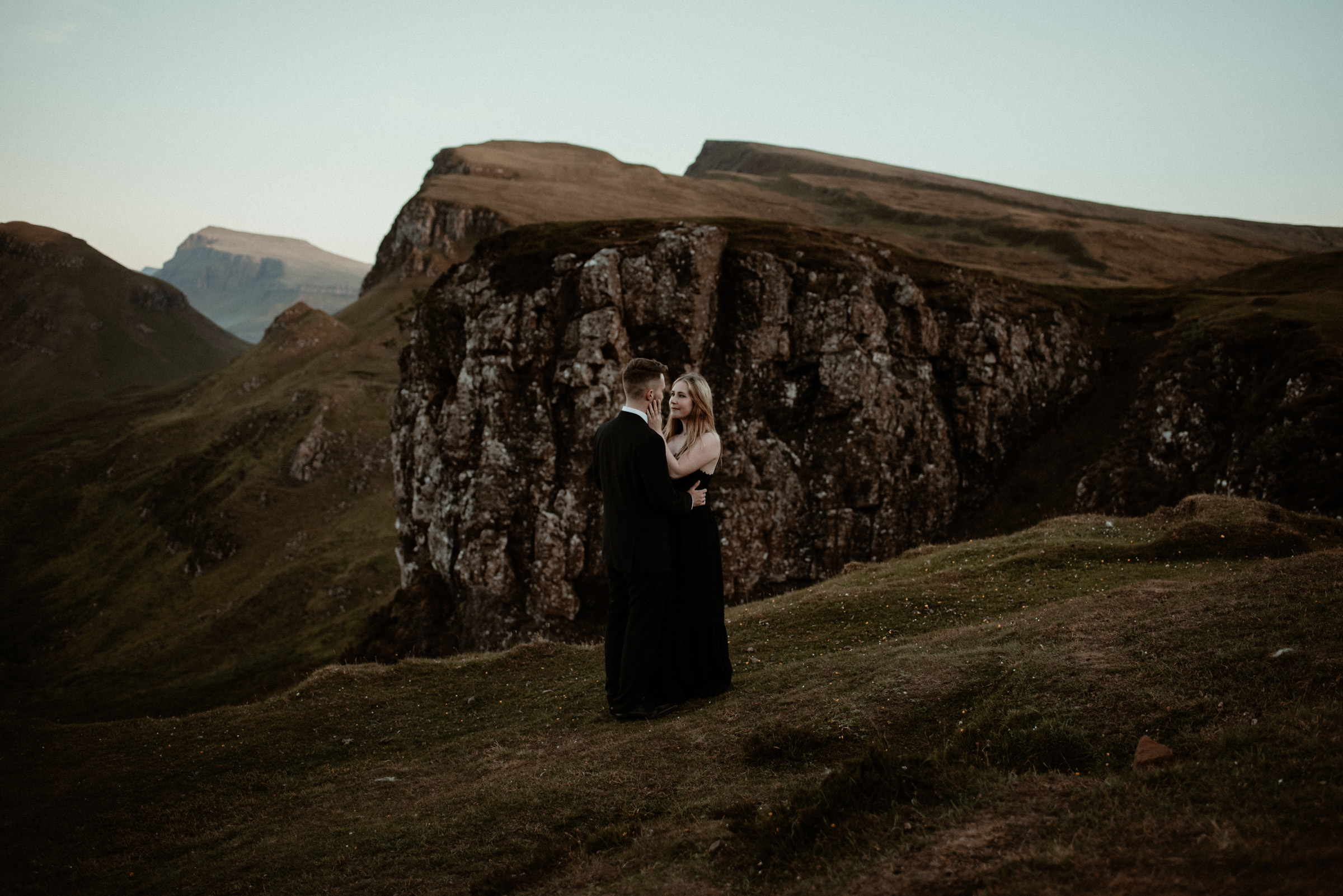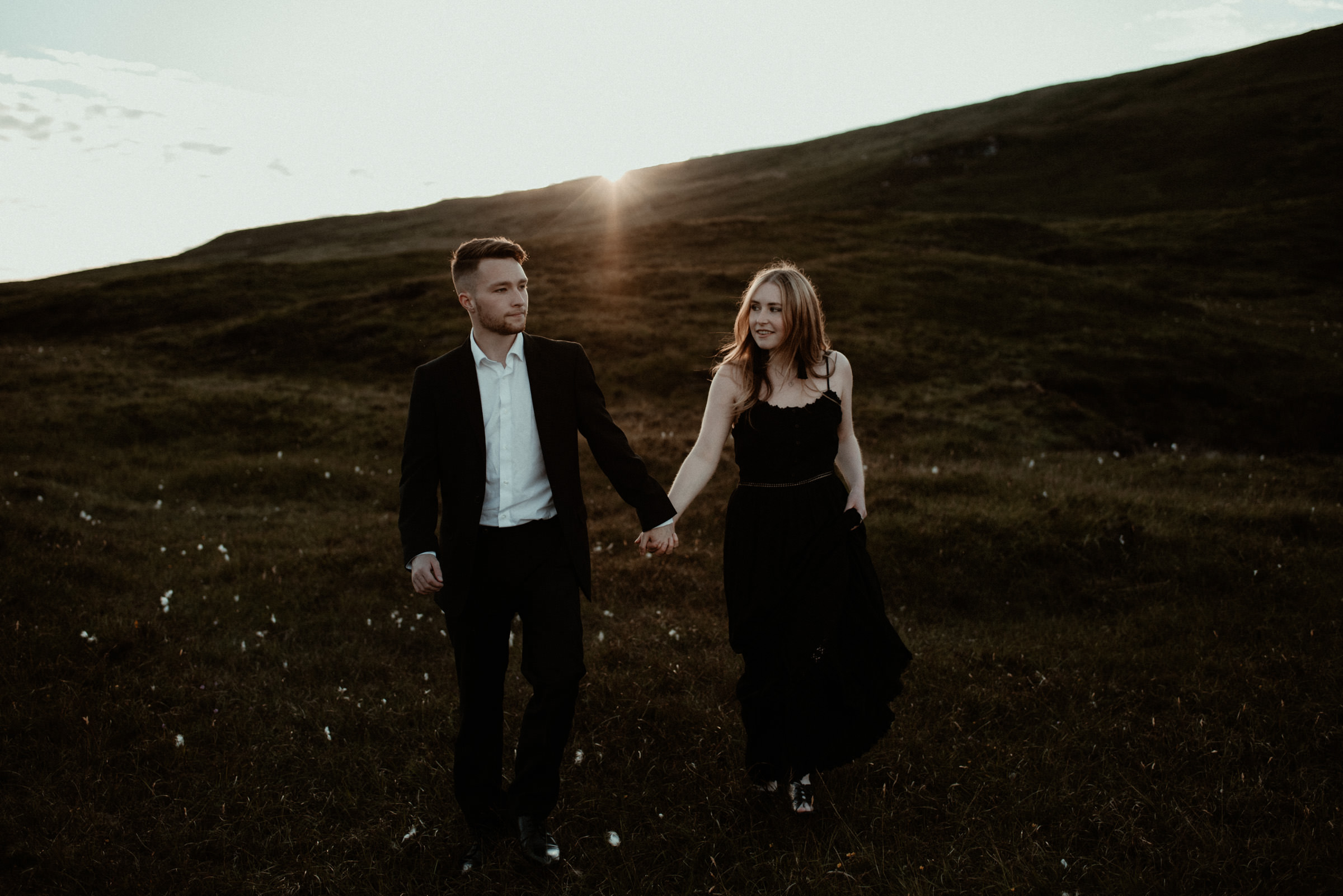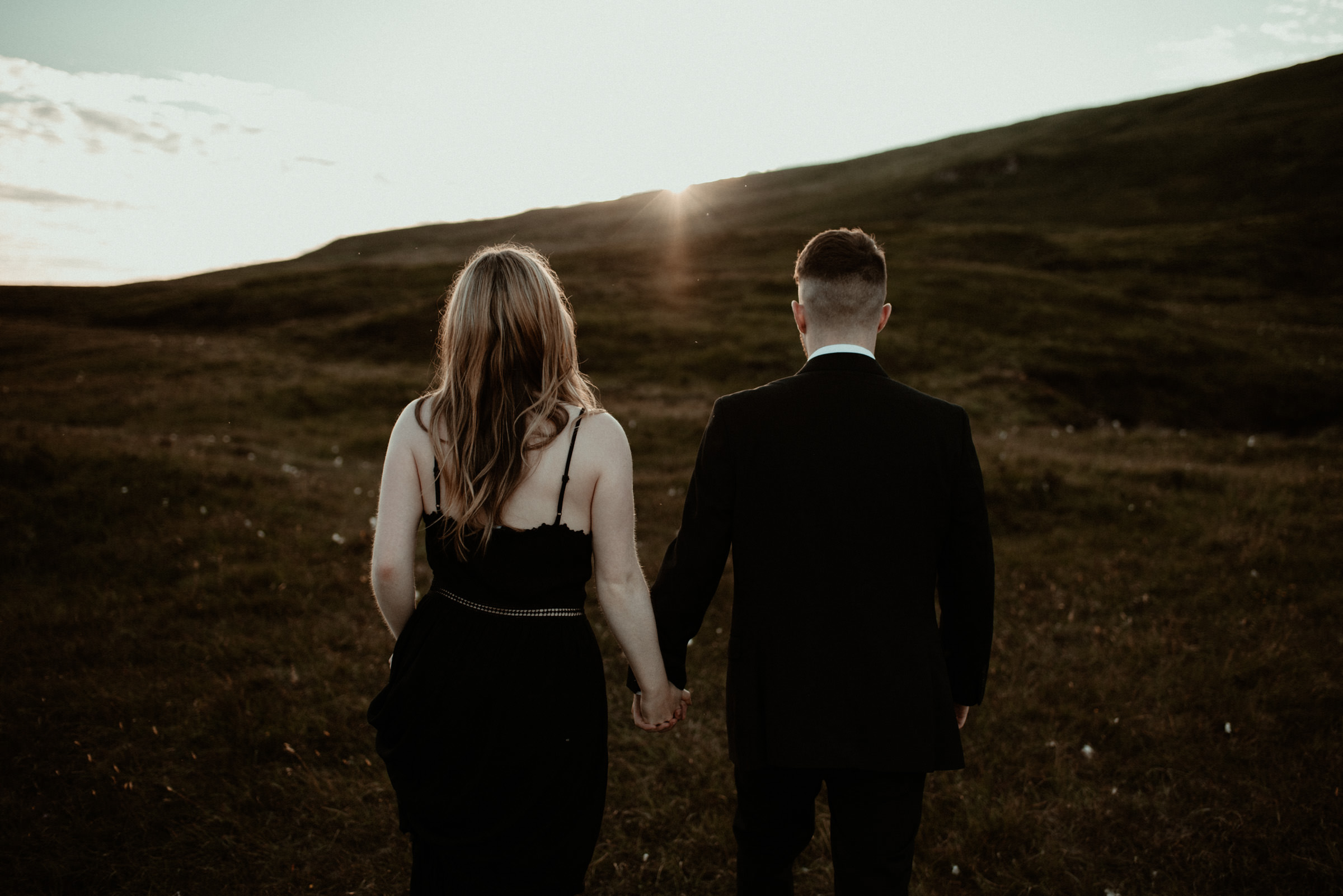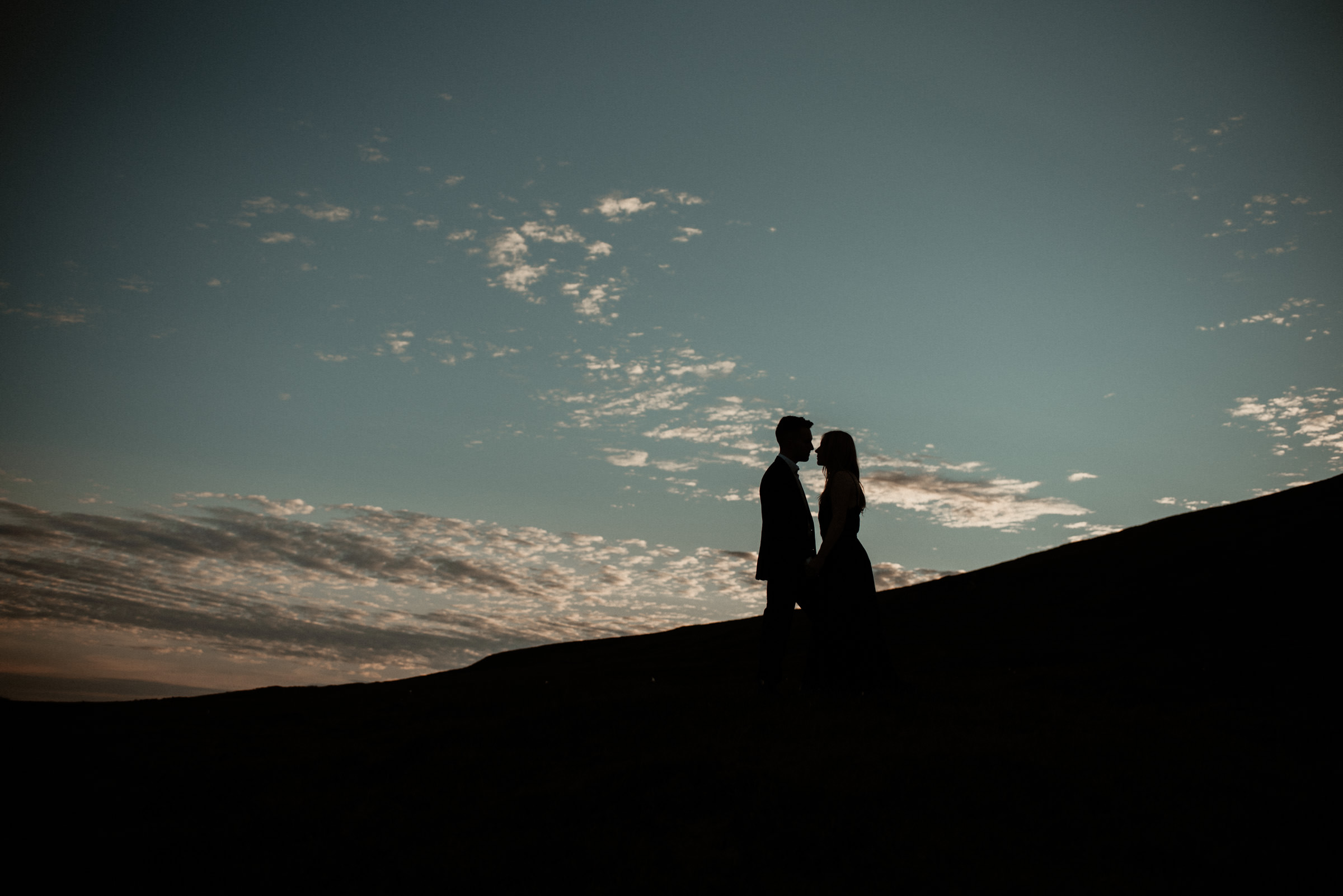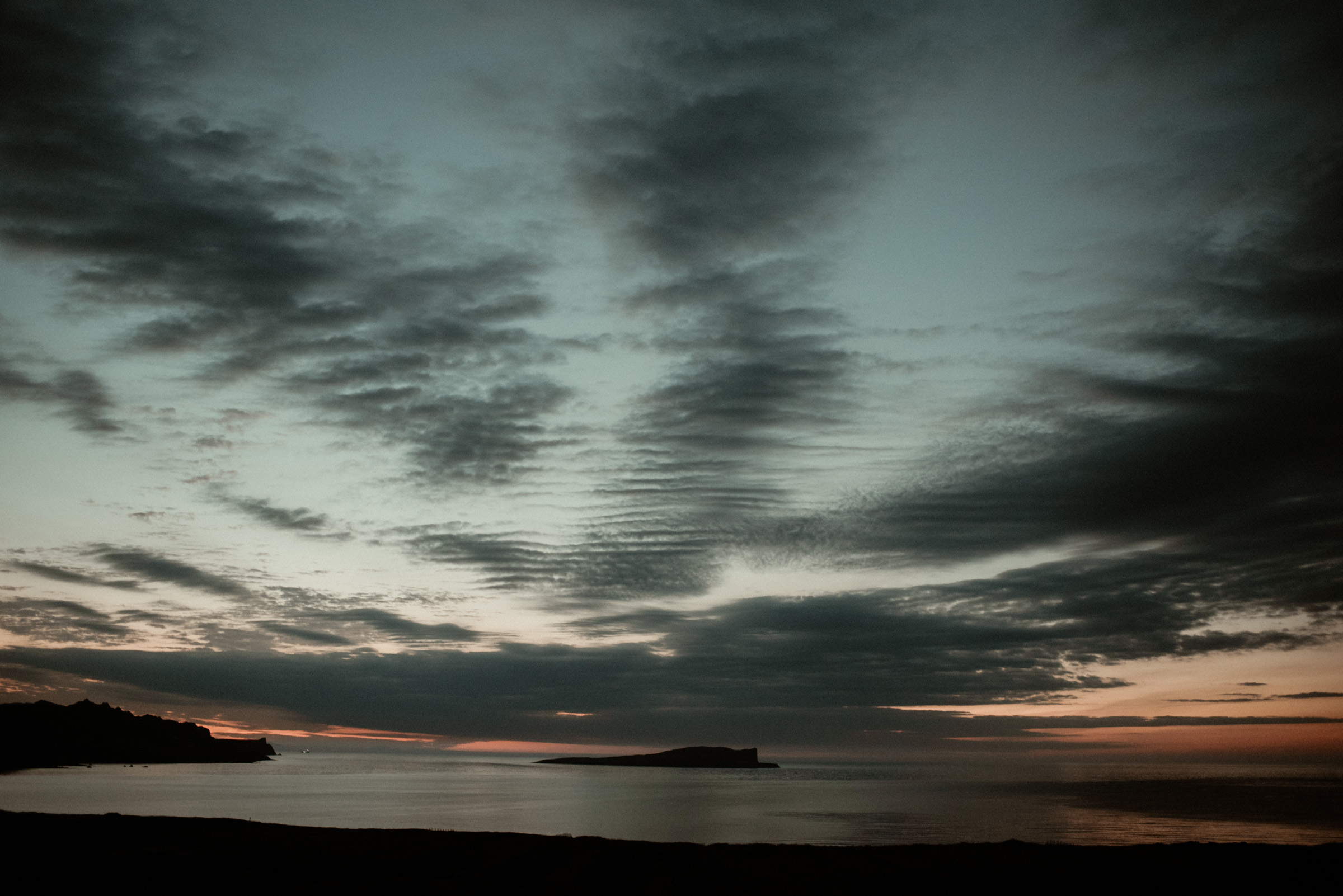 ---
Lume Photography is a fine art elopement and wedding photographer based in Michigan, travelling worldwide. Behind the camera you'll find me (Andrea)- a girl who loves animals, the wilderness, and love stories. I believe in magic, soulmates, and the hidden forces of energy that connect everything and everyone in the universe. My favorite places are the woods, the mountains, and the ocean. My passion is documenting the moments, emotions and connection between two souls in love, in wild places. I travel to Arizona, Colorado, California, Scotland, and beyond to photograph wild elopements and small destination weddings.