Sugarloaf Mountain Elopement In Winter
When you picture a winter elopement in Michigan's Upper Peninsula on Sugarloaf Mountain, I bet you picture a snowy white wonderland. And that's exactly what it was like on the day Kelsey and Adam eloped in Marquette!
On more than one occasion that day, I thought I felt like we were inside one of those snow globes my uncle collects in his study. It was absolutely gorgeous.
Winter Elopement in Marquette
They stayed at the Landmark Inn, a historic hotel in downtown Marquette. With Covid being an issue, we all took precautions. 6 foot+ social distancing and masks wherever required.
From the Inn, we headed to Presque Isle, where the couple wanted to set up a Yule Altar and do a small part of their ceremony. It just so happened that on this day it was the Winter Solstice, Yule, AND the grand conjunction of Saturn and Jupiter!
We had to hike out on Presque Isle because in the winter the road is closed. We were sure to dress in warm layers, bring hot beverages, and wear crampons on our boots. It was so much fun. Lake Superior was dark and mysterious. The waves crashing on the rocks as the little ceremony took place.
Sugarloaf Mountain Elopement Ceremony
Next, we drove to Sugarloaf Mountain. It has year-round access and is absolutely breathtaking in the winter! The ceremony spot was incredible- with a view of nearby Hogback Mountain in the distance. I love the way fluffy white snow covers the pine trees.
After enjoying a first dance and toast, we headed back to the room to relax by the fire with pizza, champagne, and dessert. I mean, I can't imagine anything more perfect after a day of hiking outside in the winter! Dessert was provided by Babycakes in Marquette. They make these miniature versions of actual cakes, and they're DELICIOUS.
Anyway, enjoy some of my favorite photos from their story, and let me know your thoughts in the comment section below!
Andrea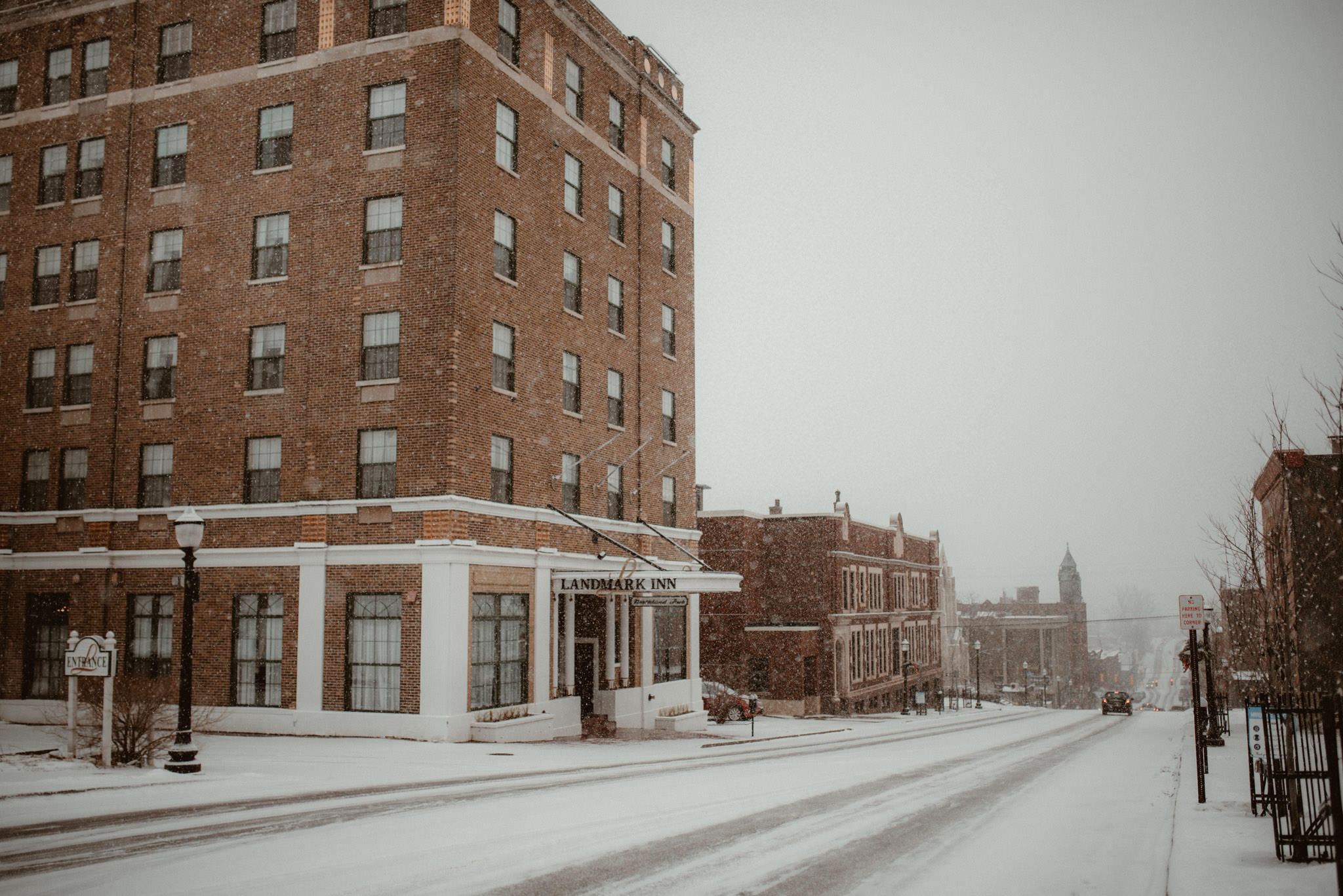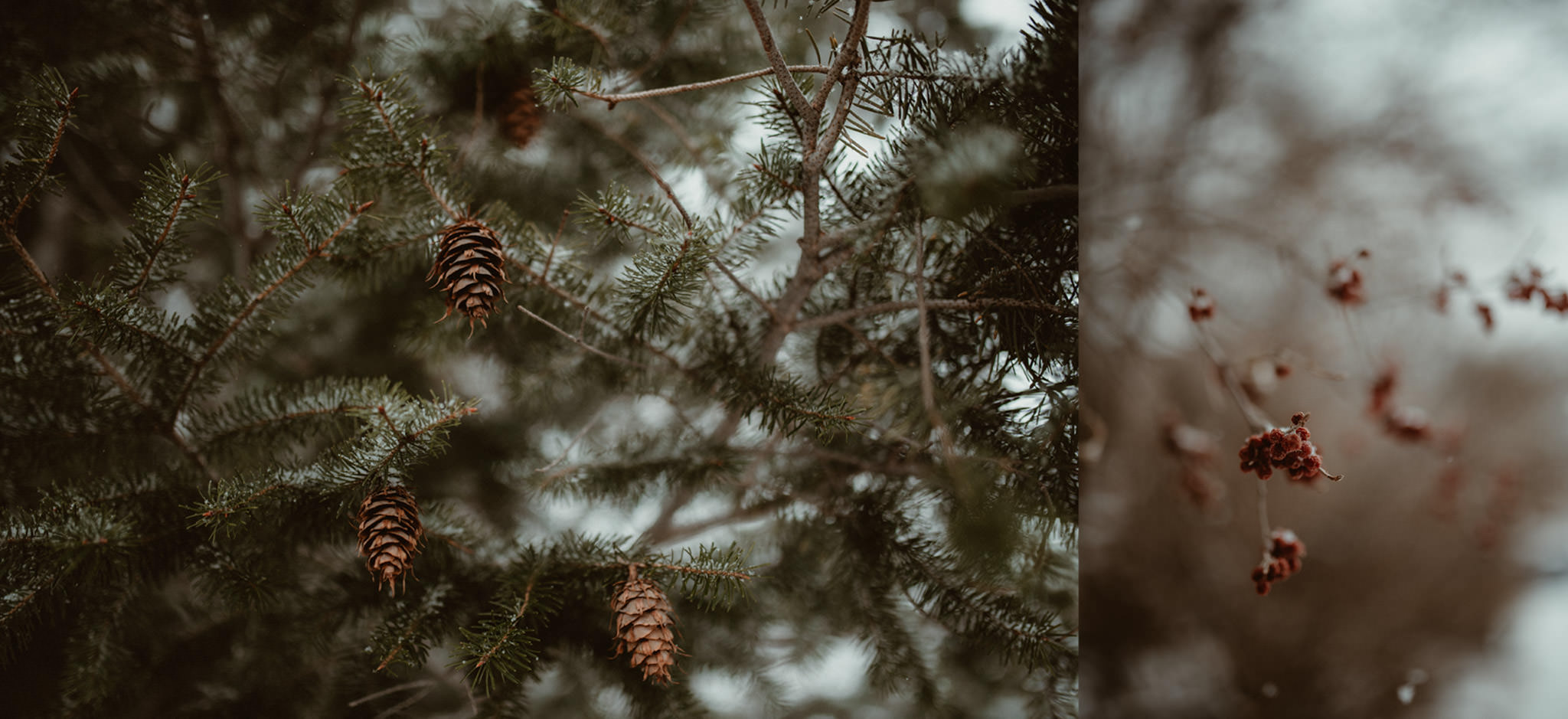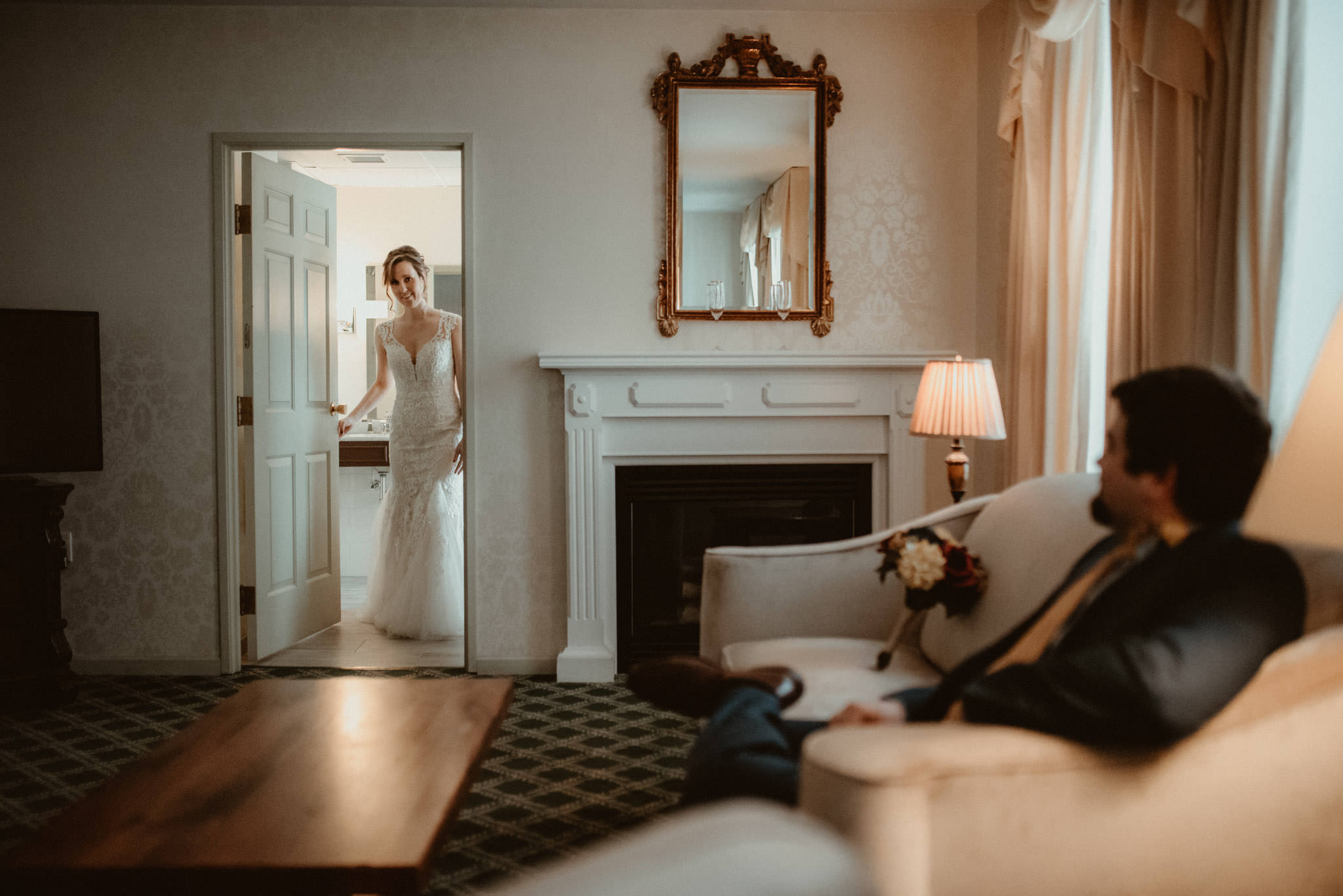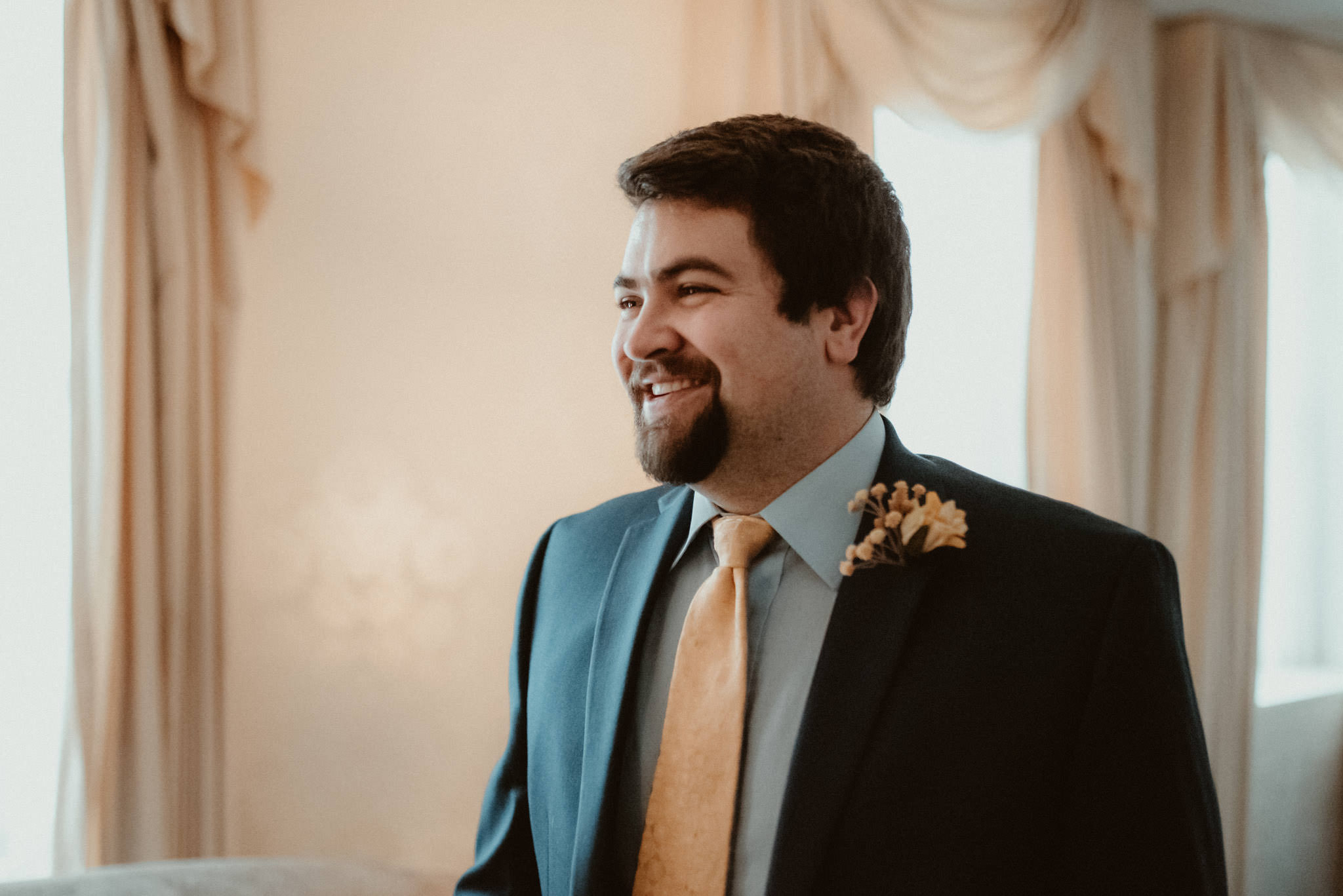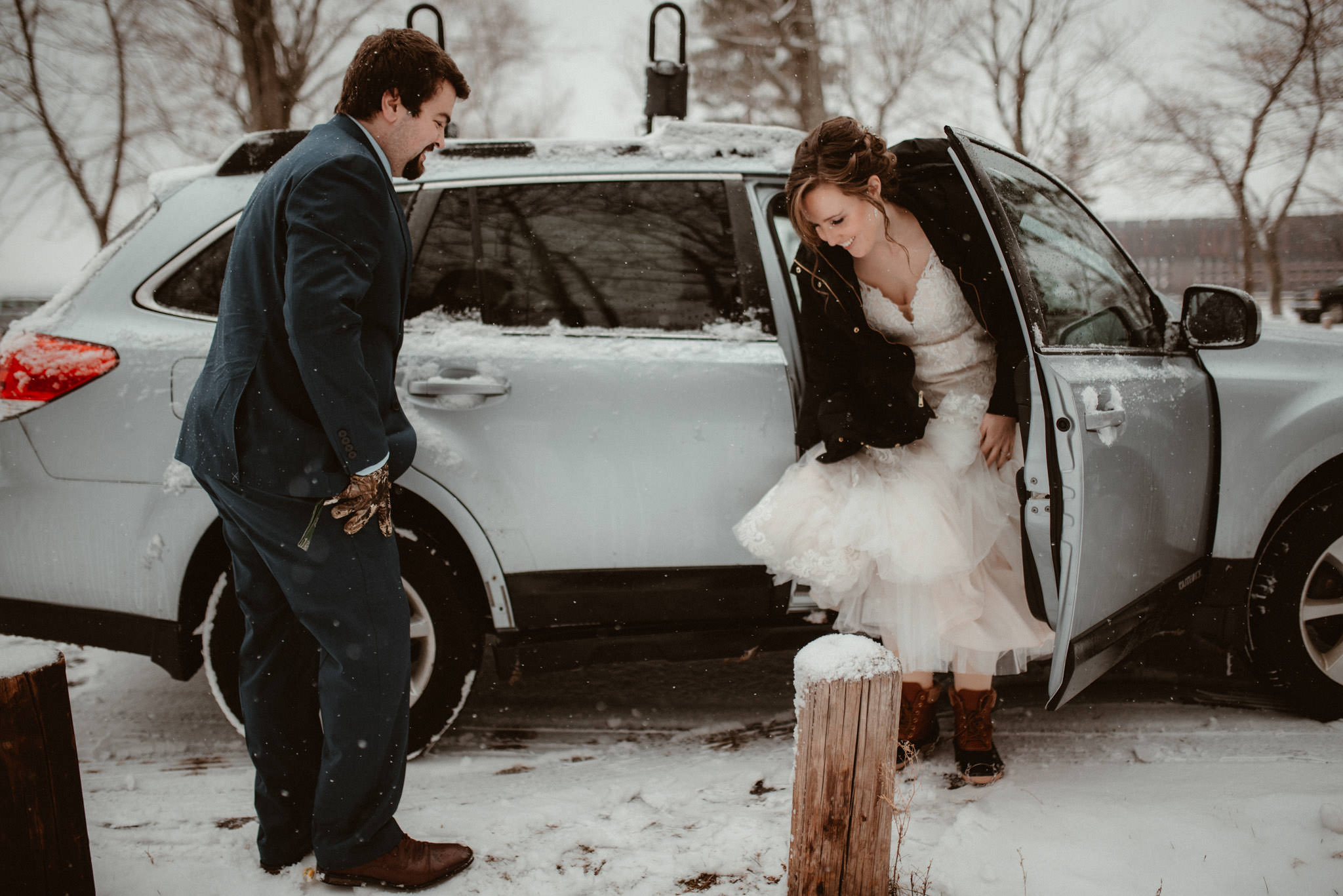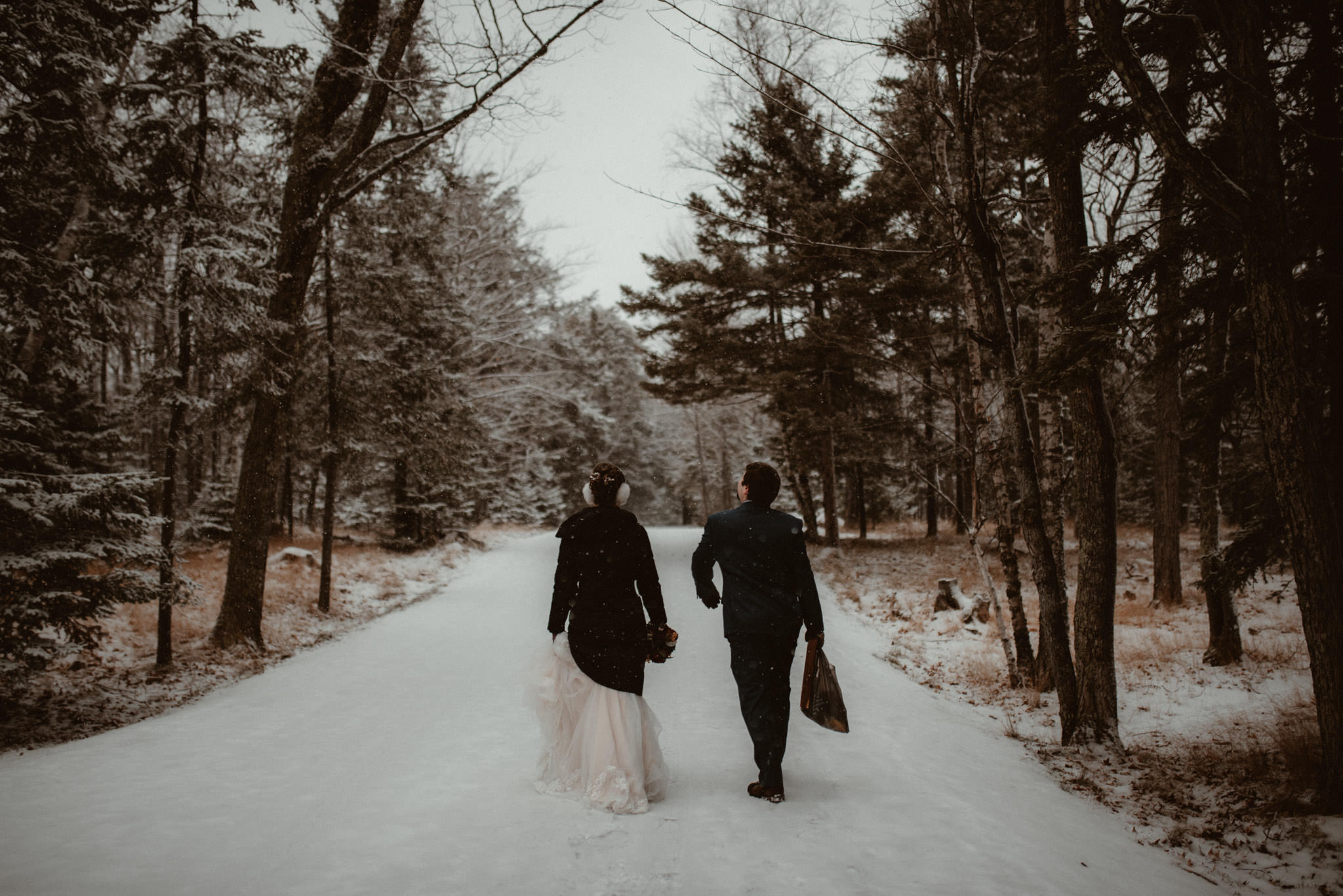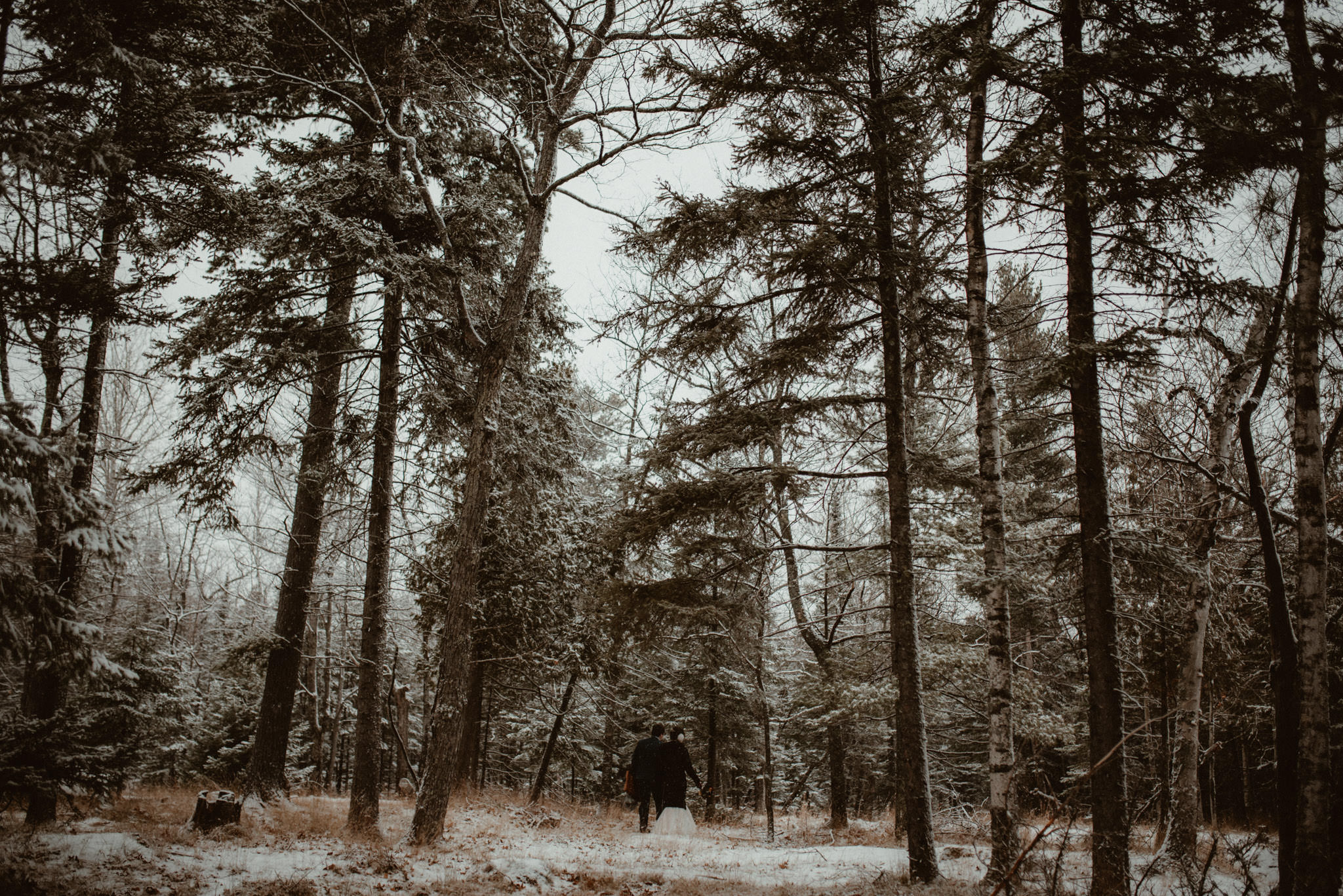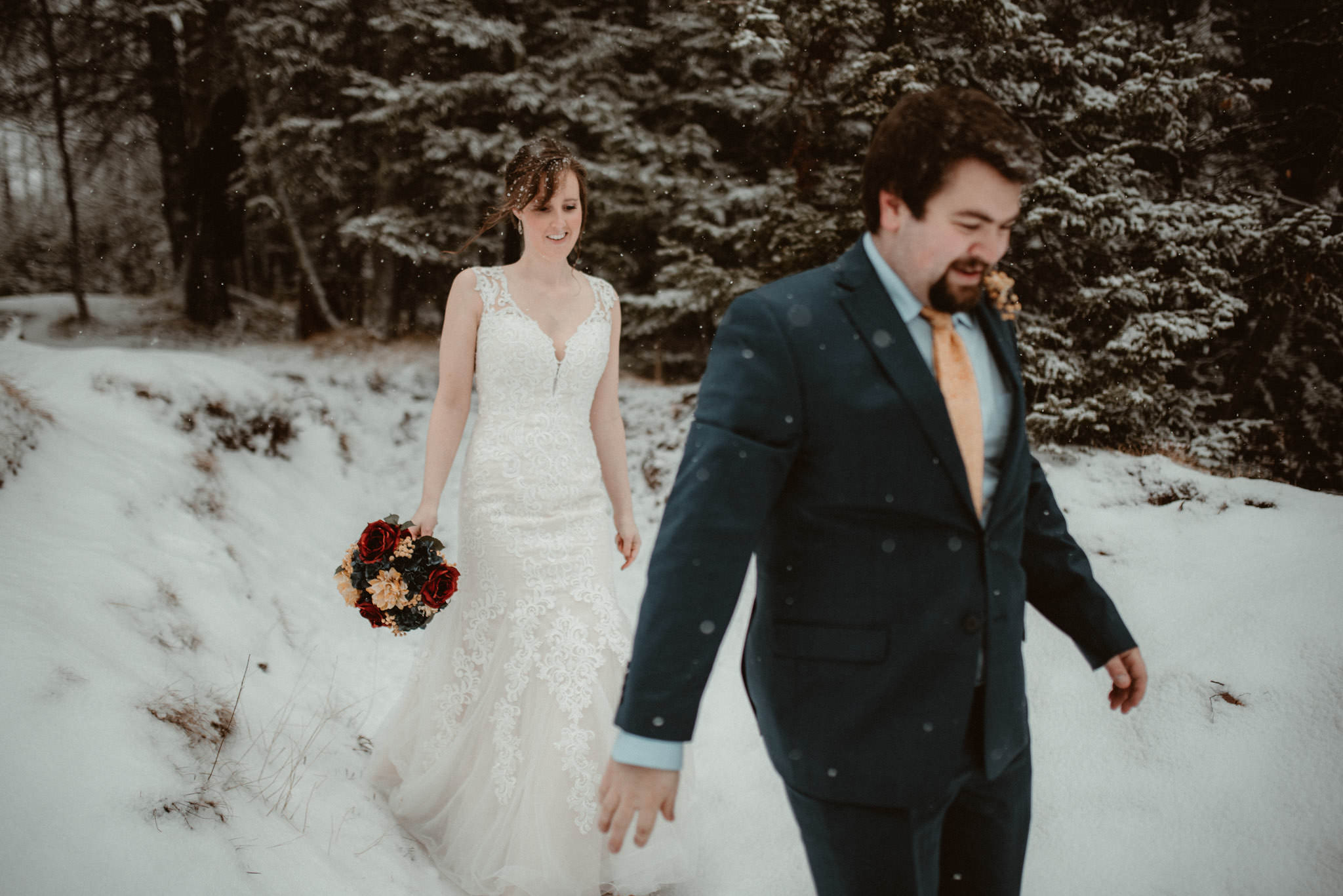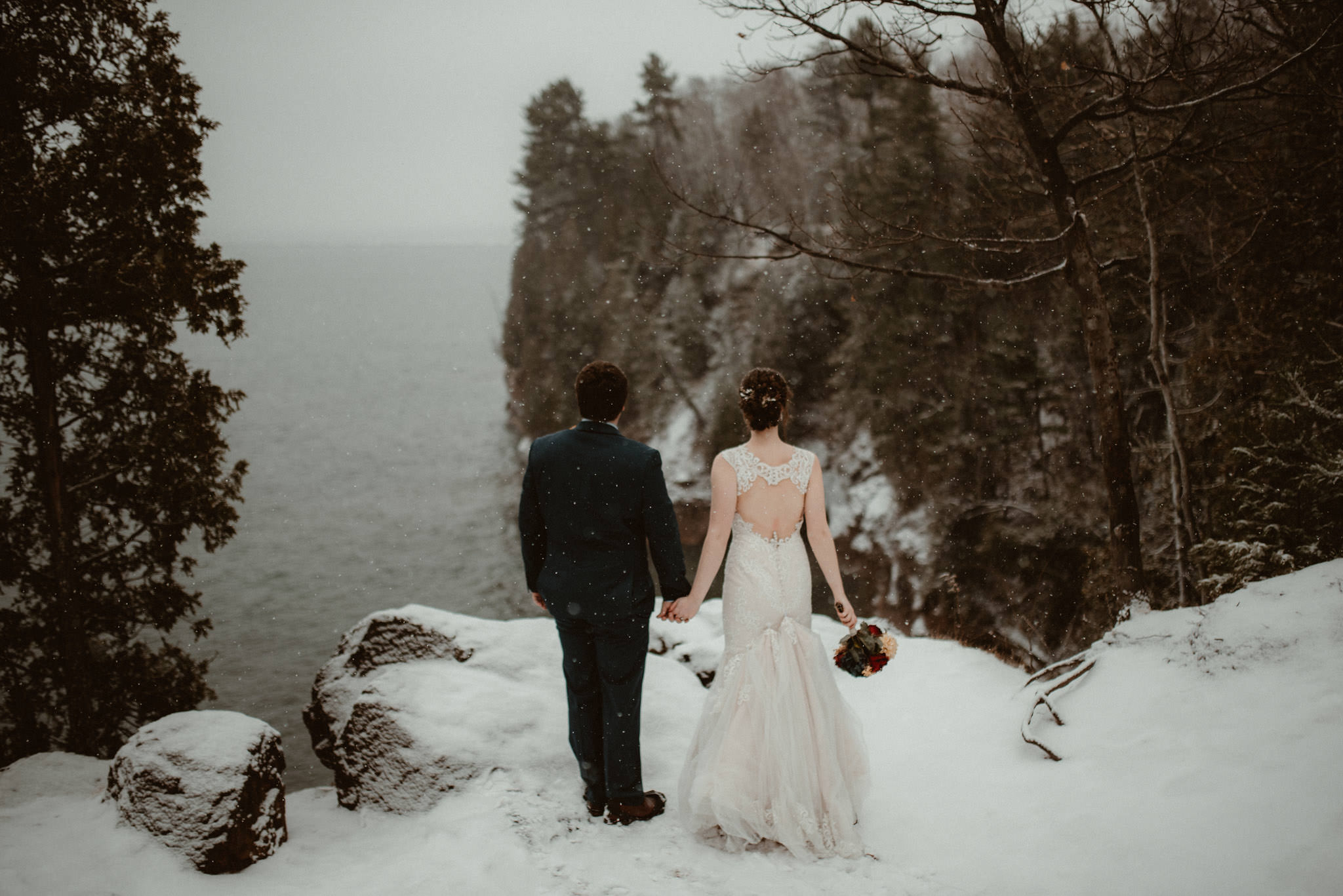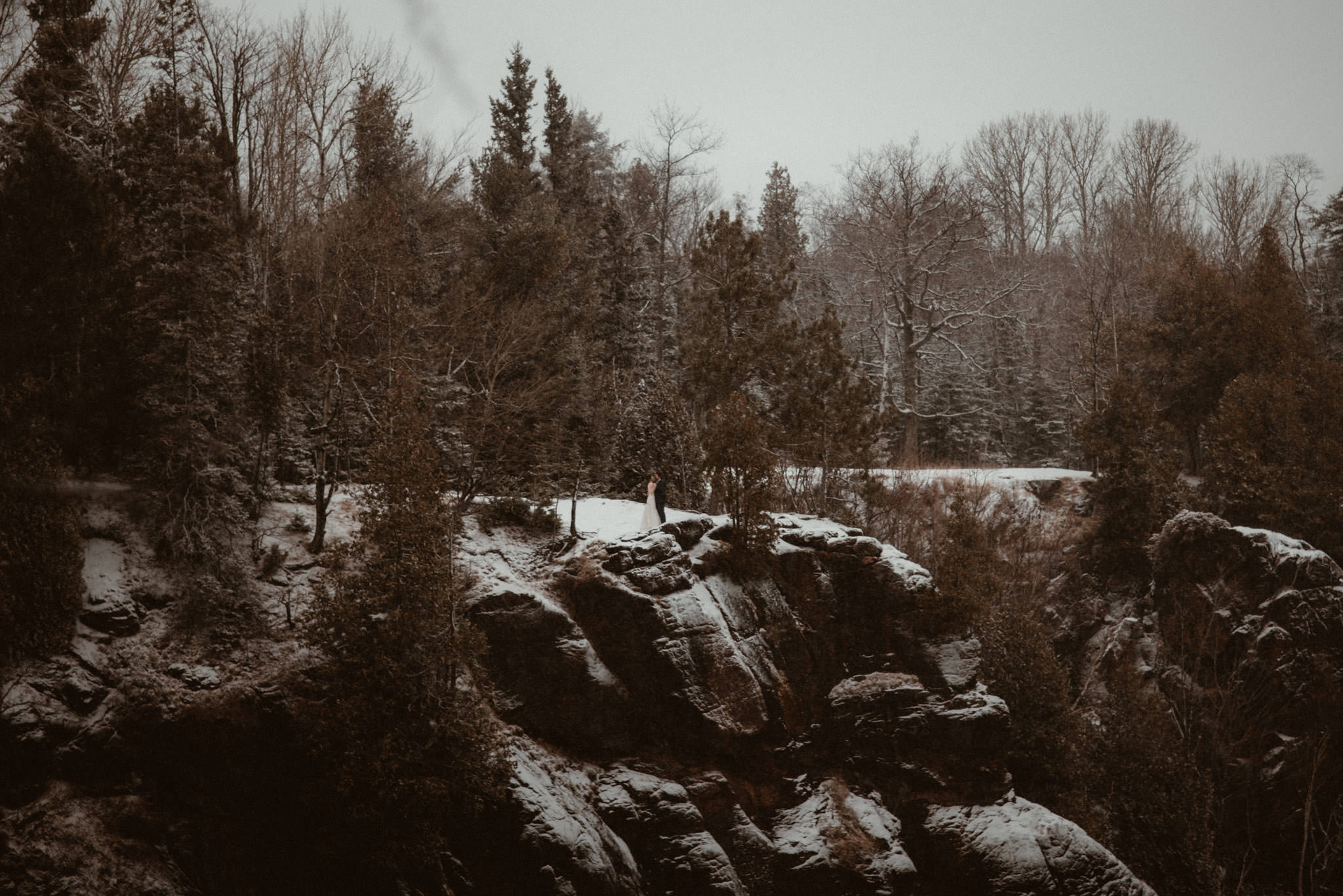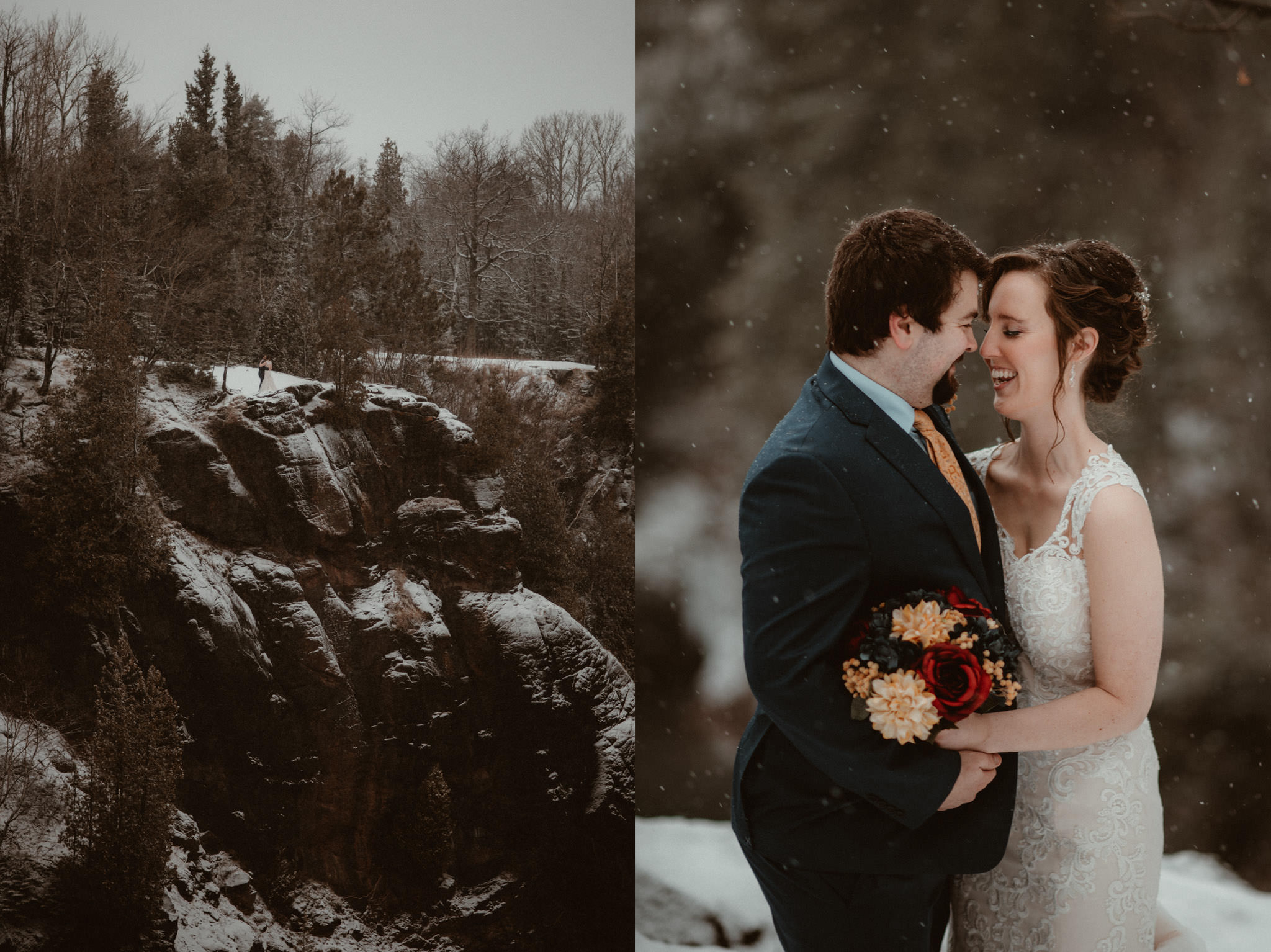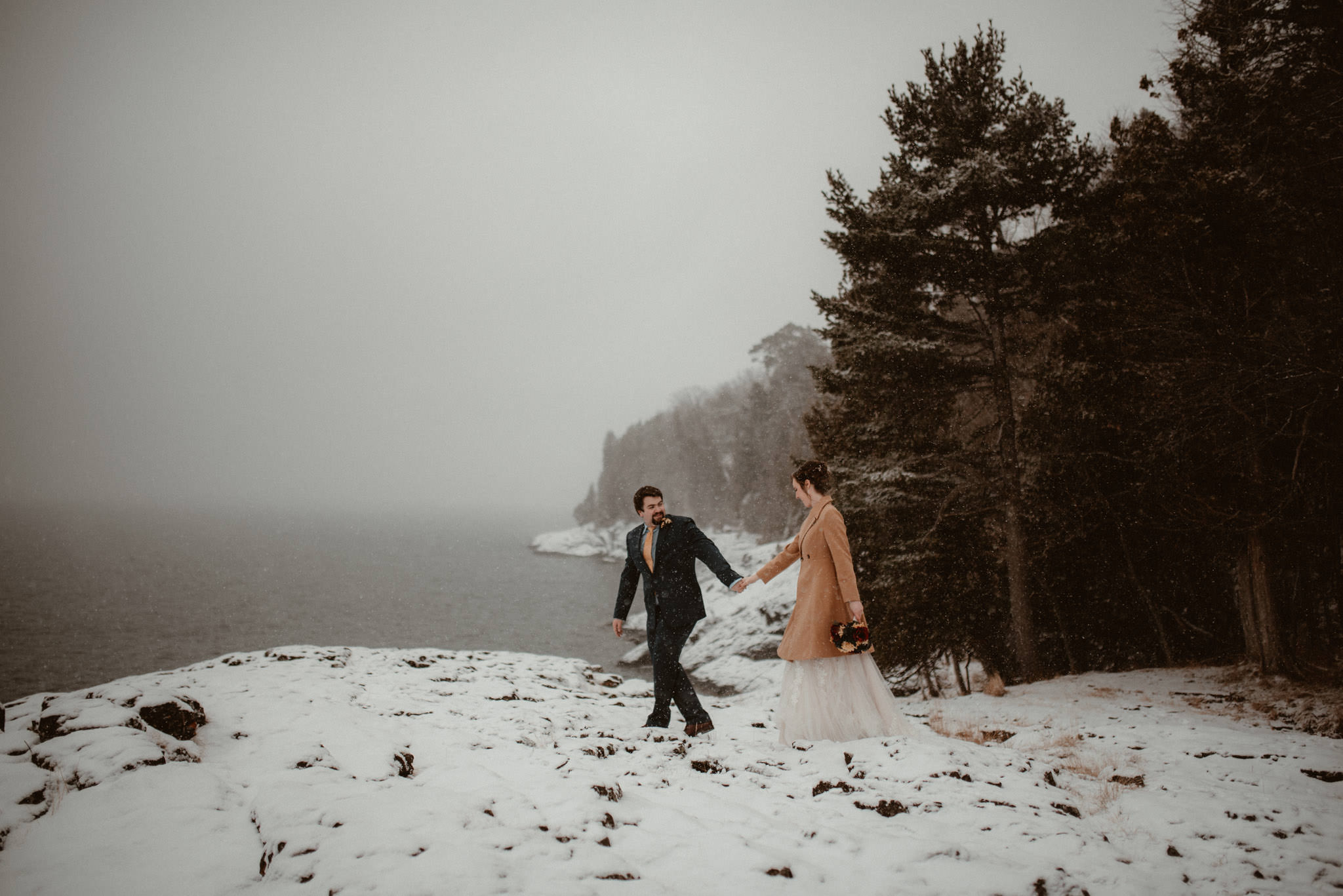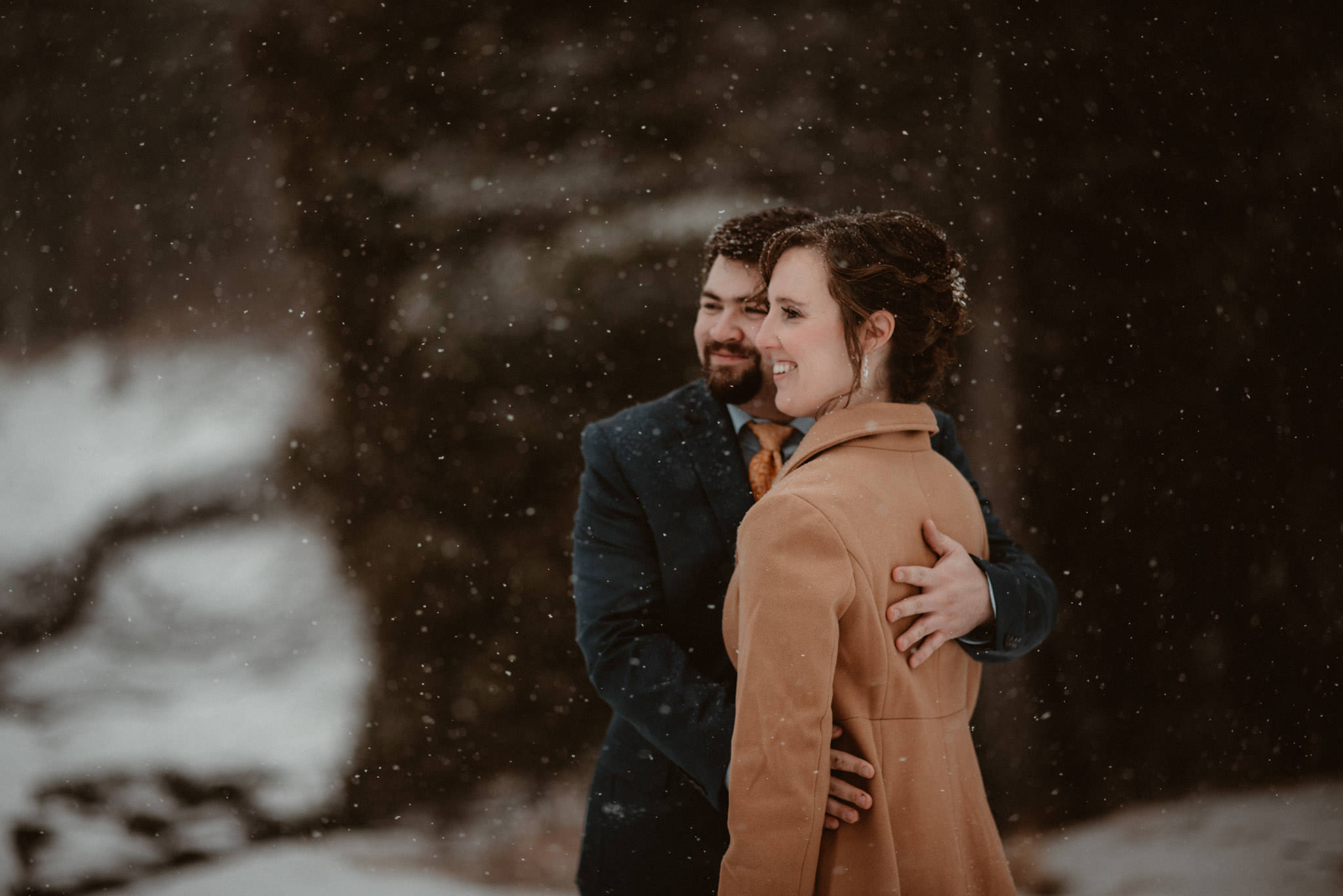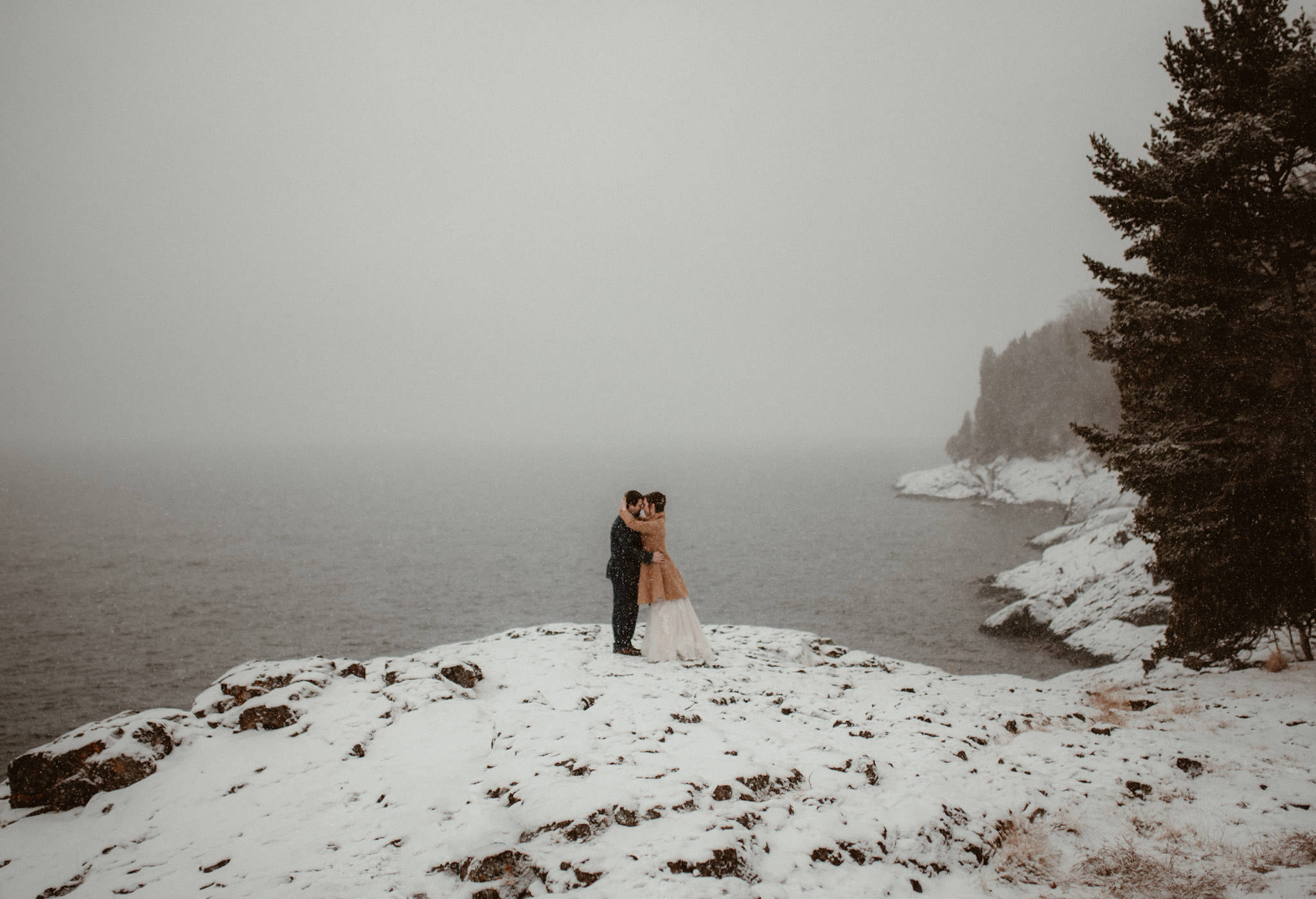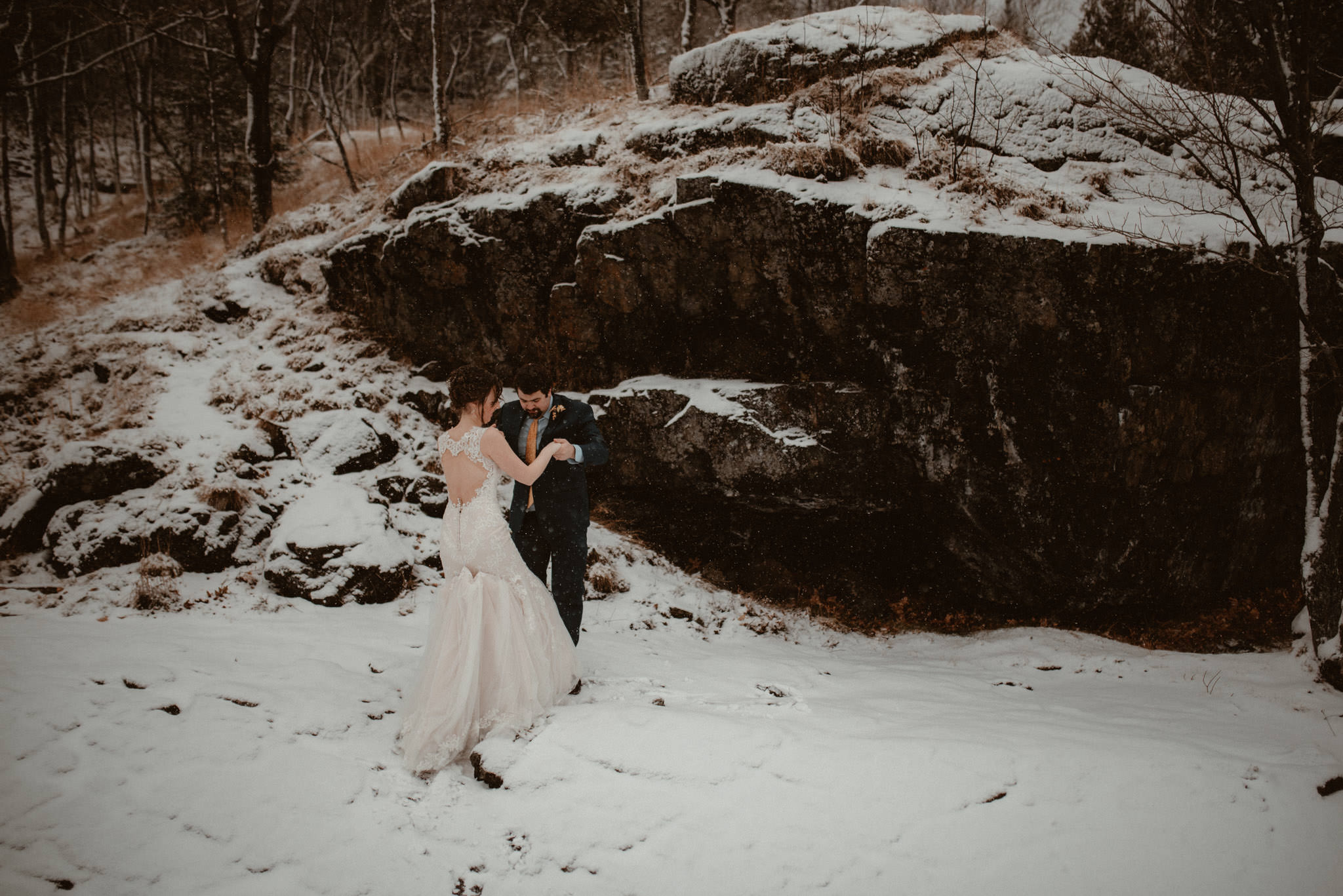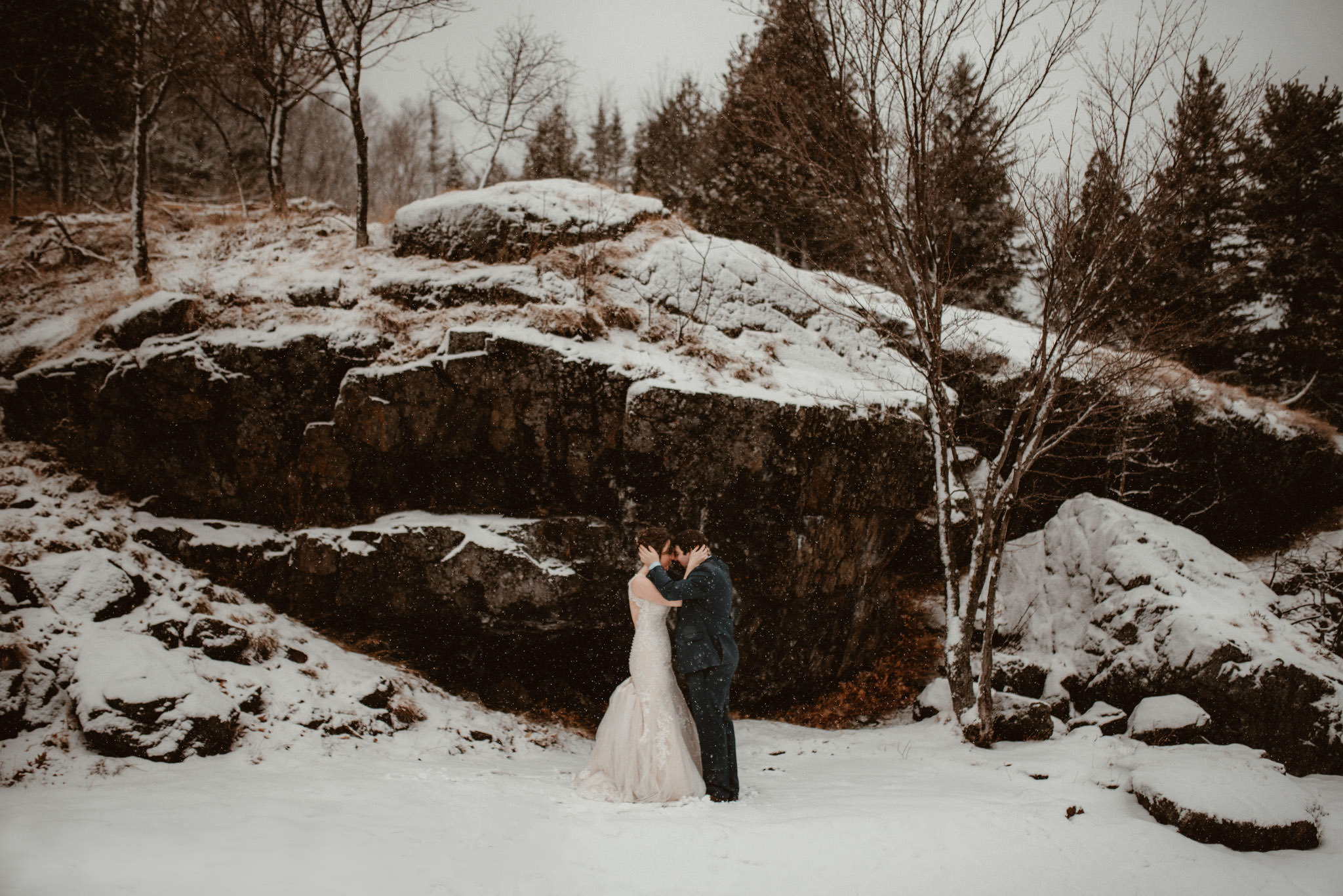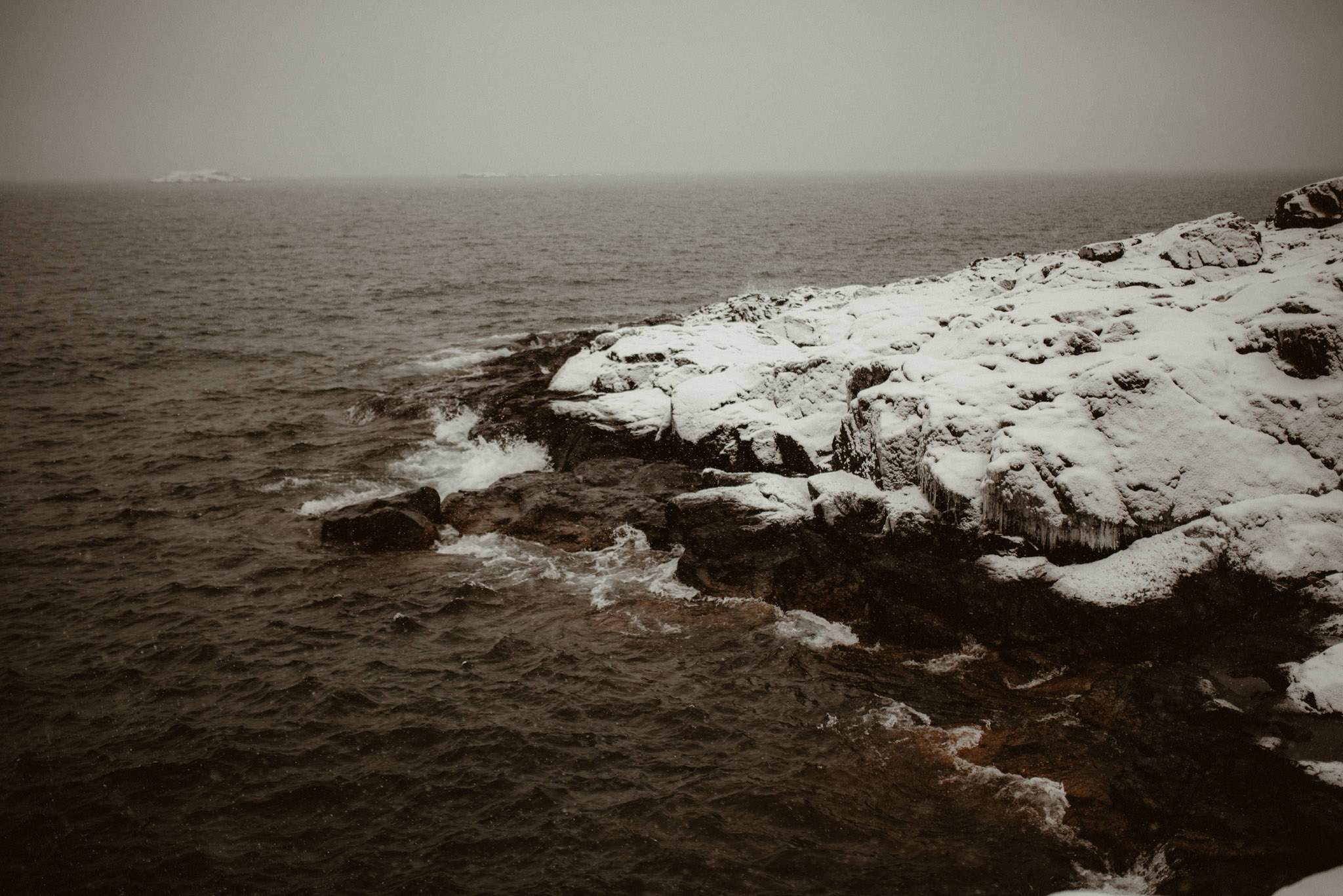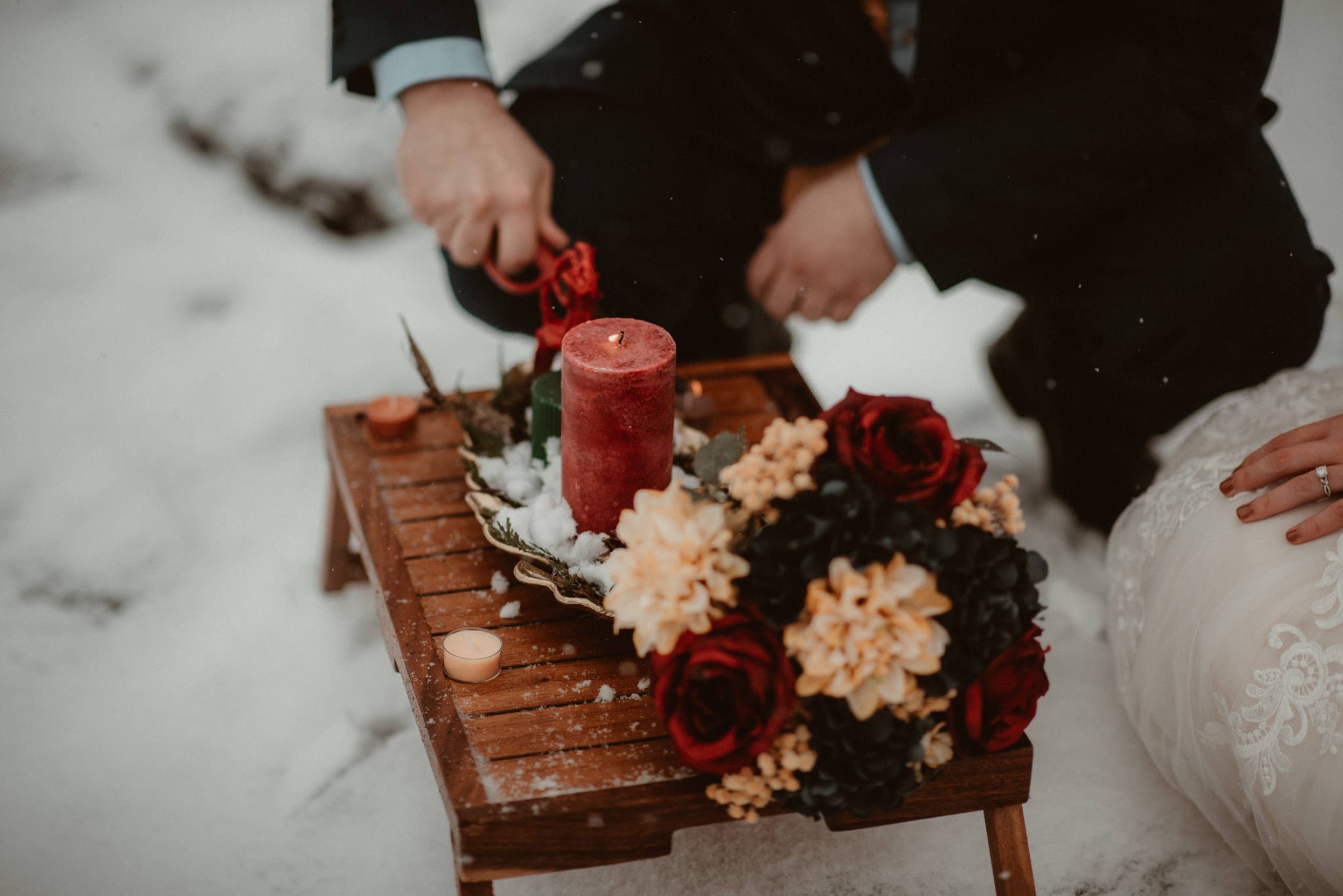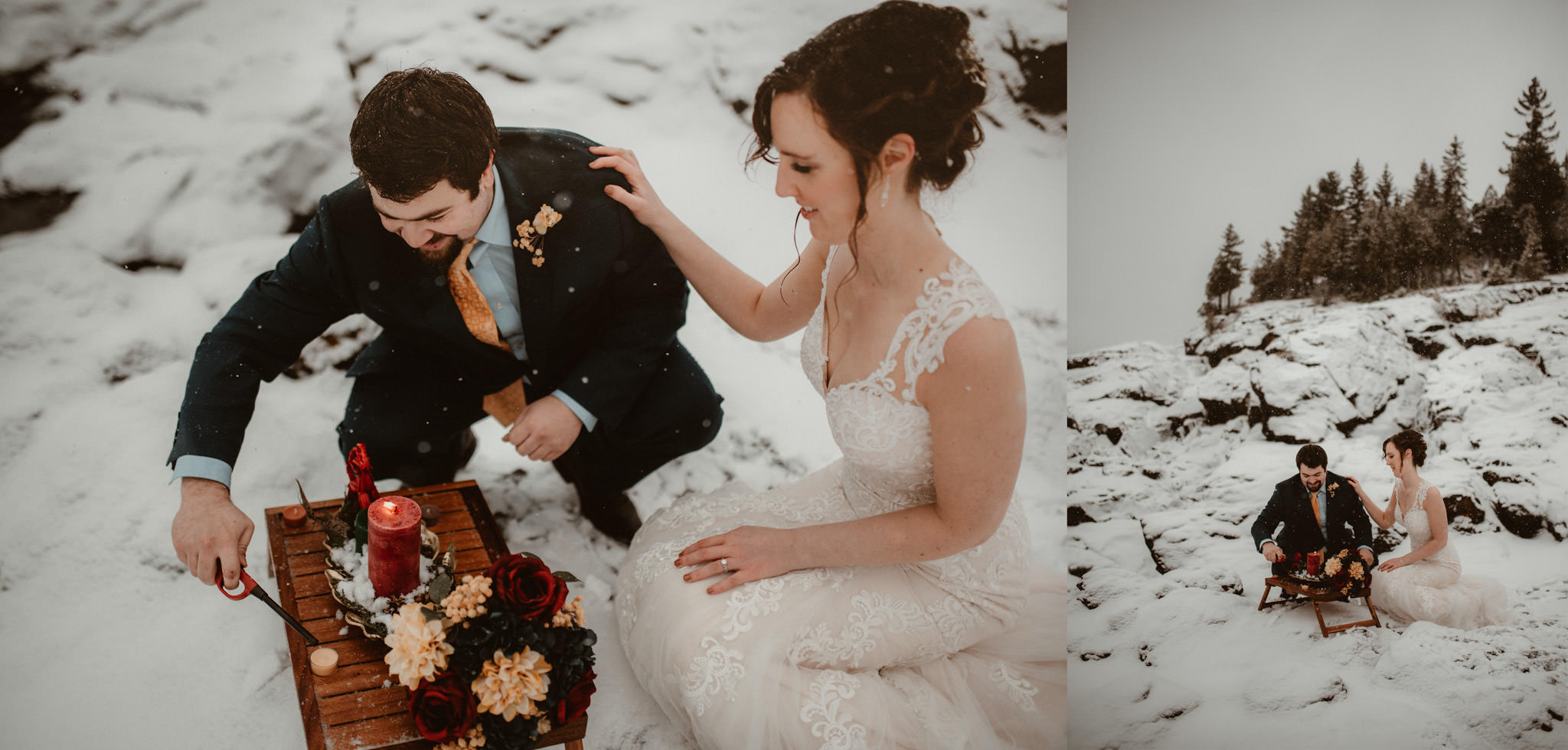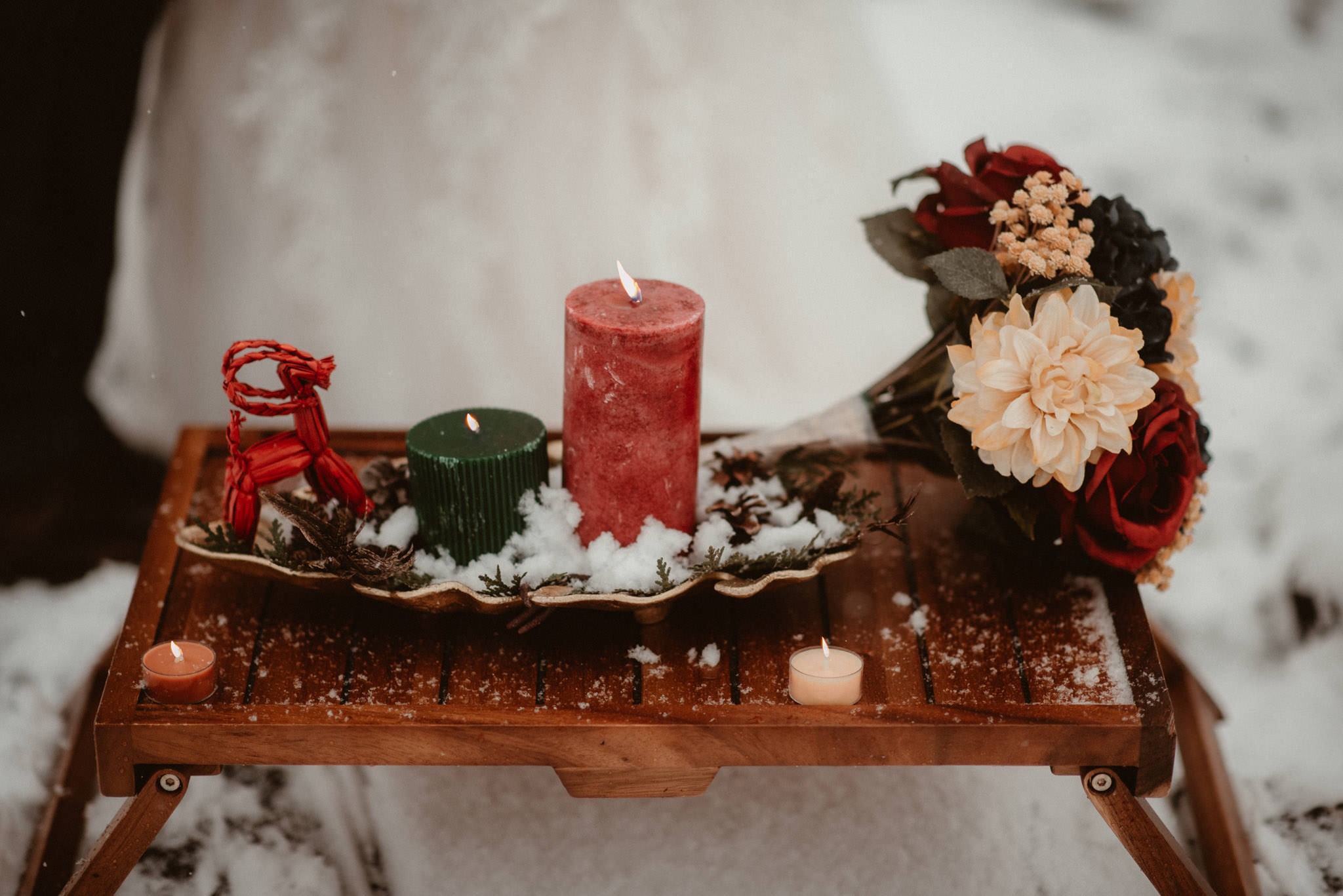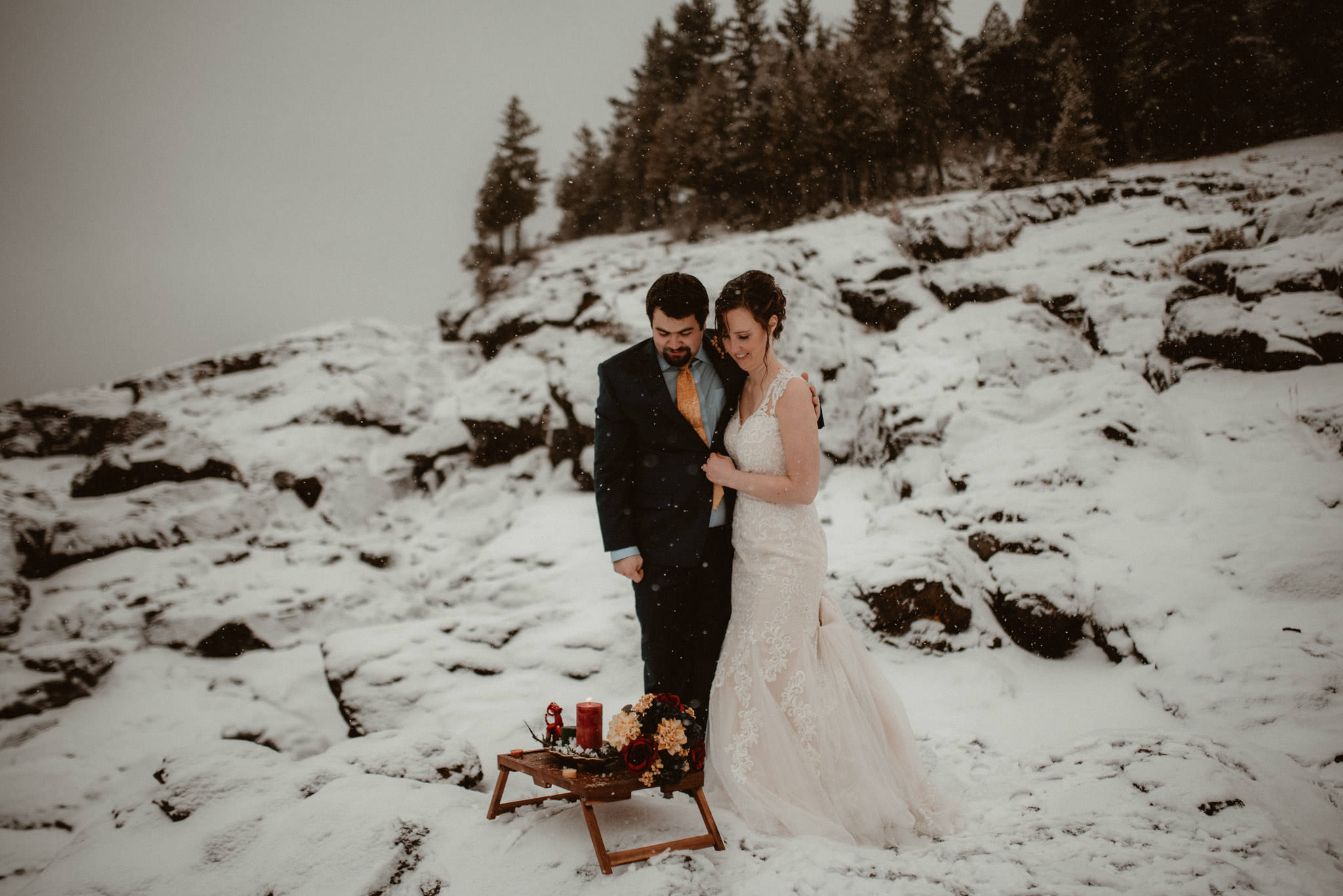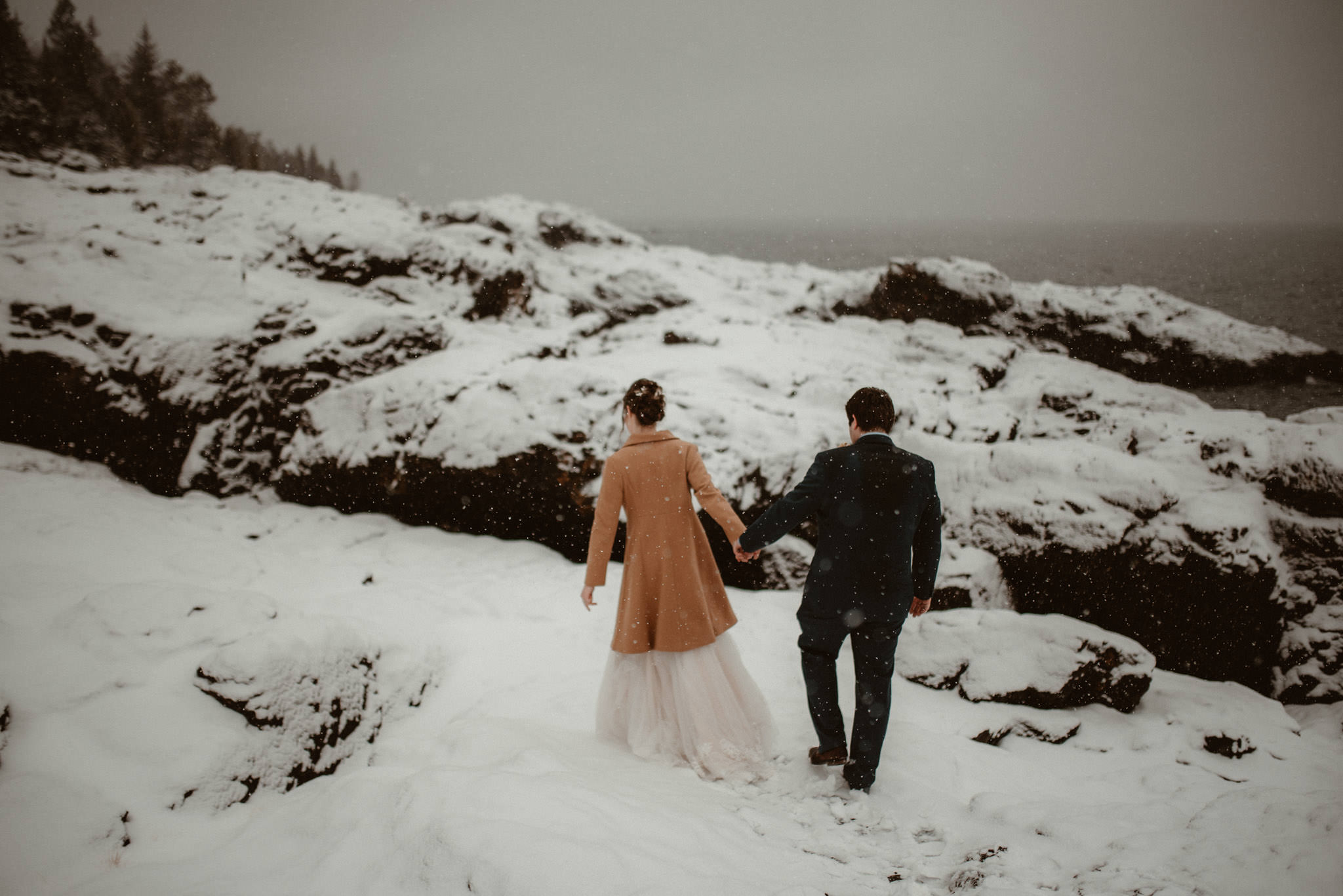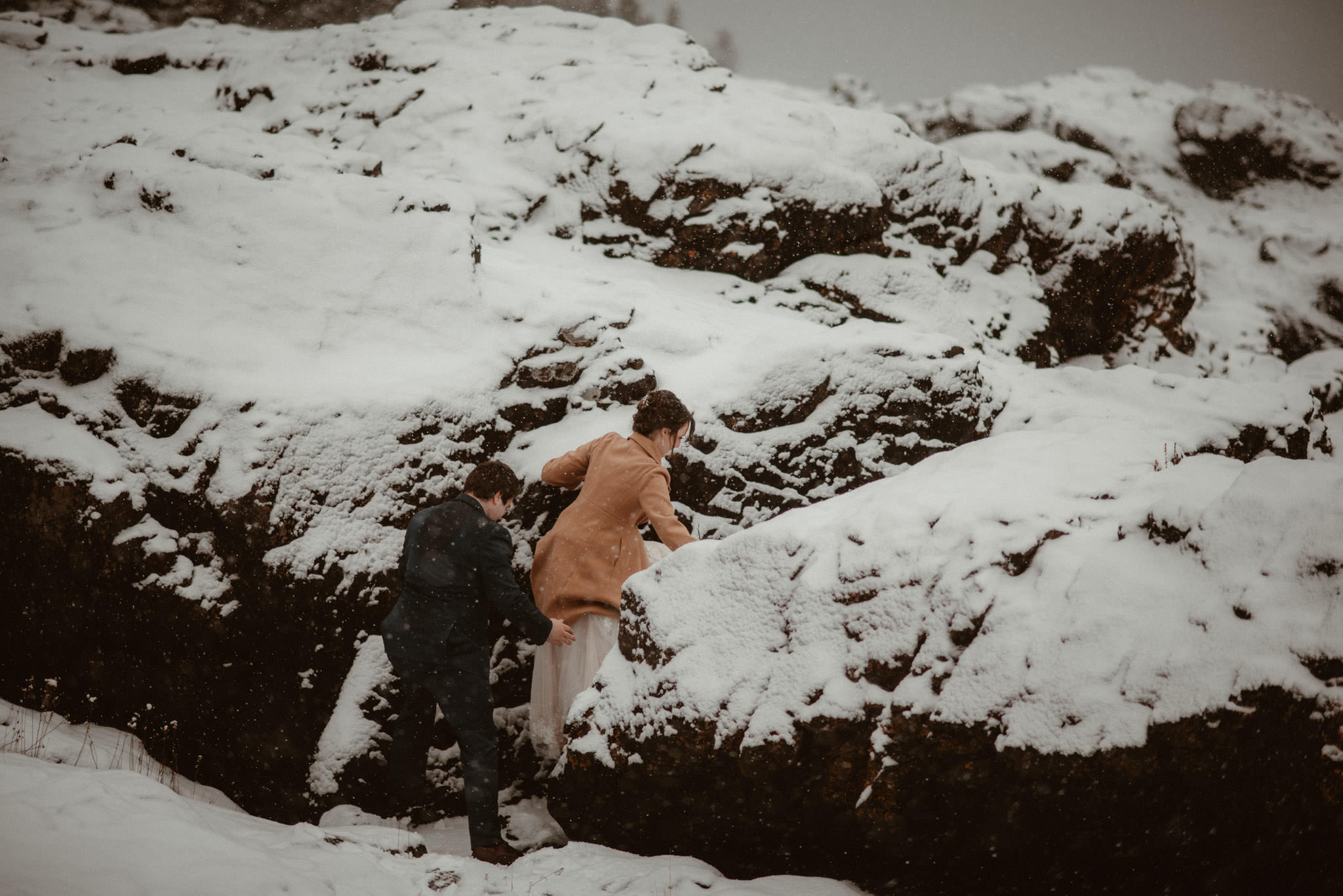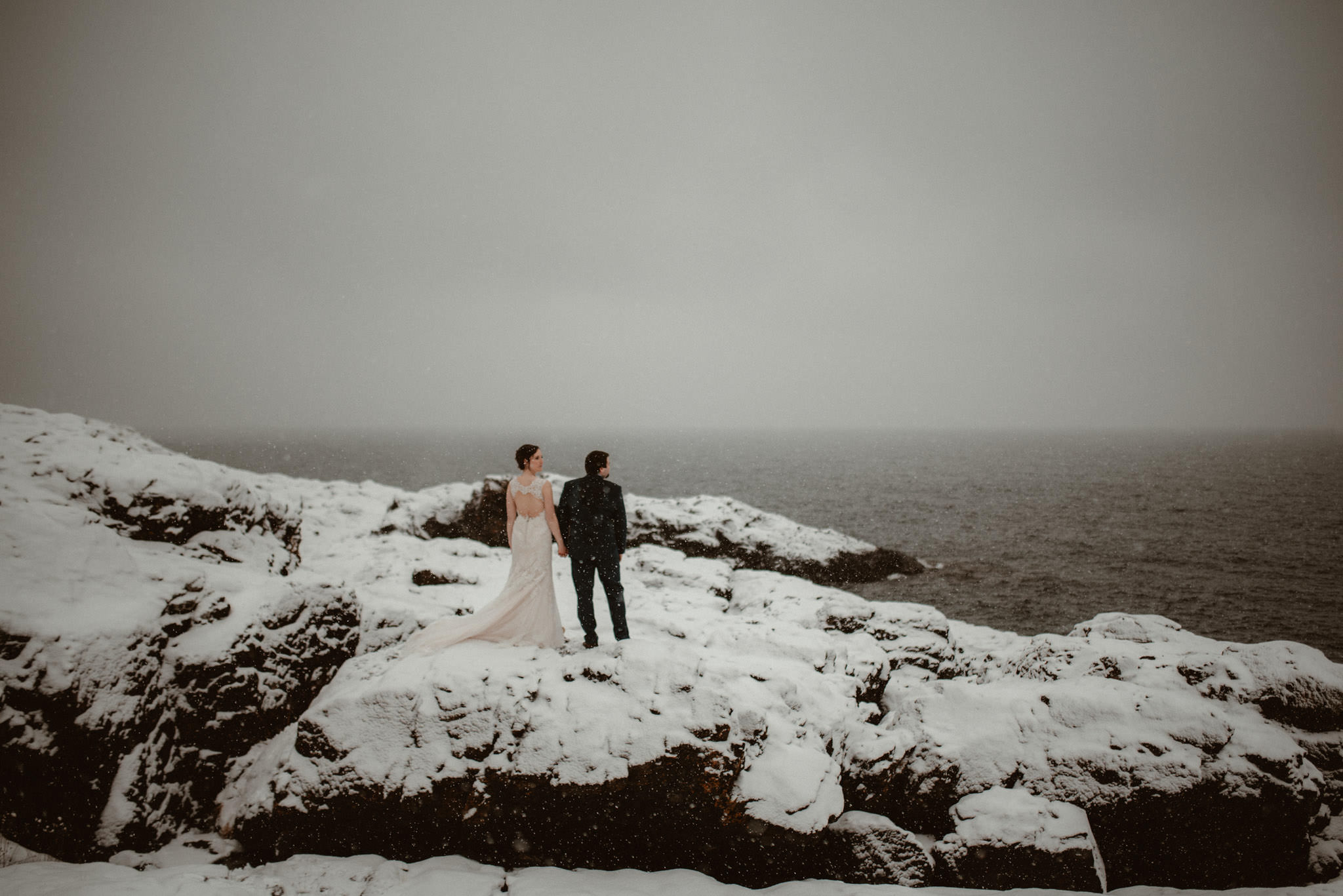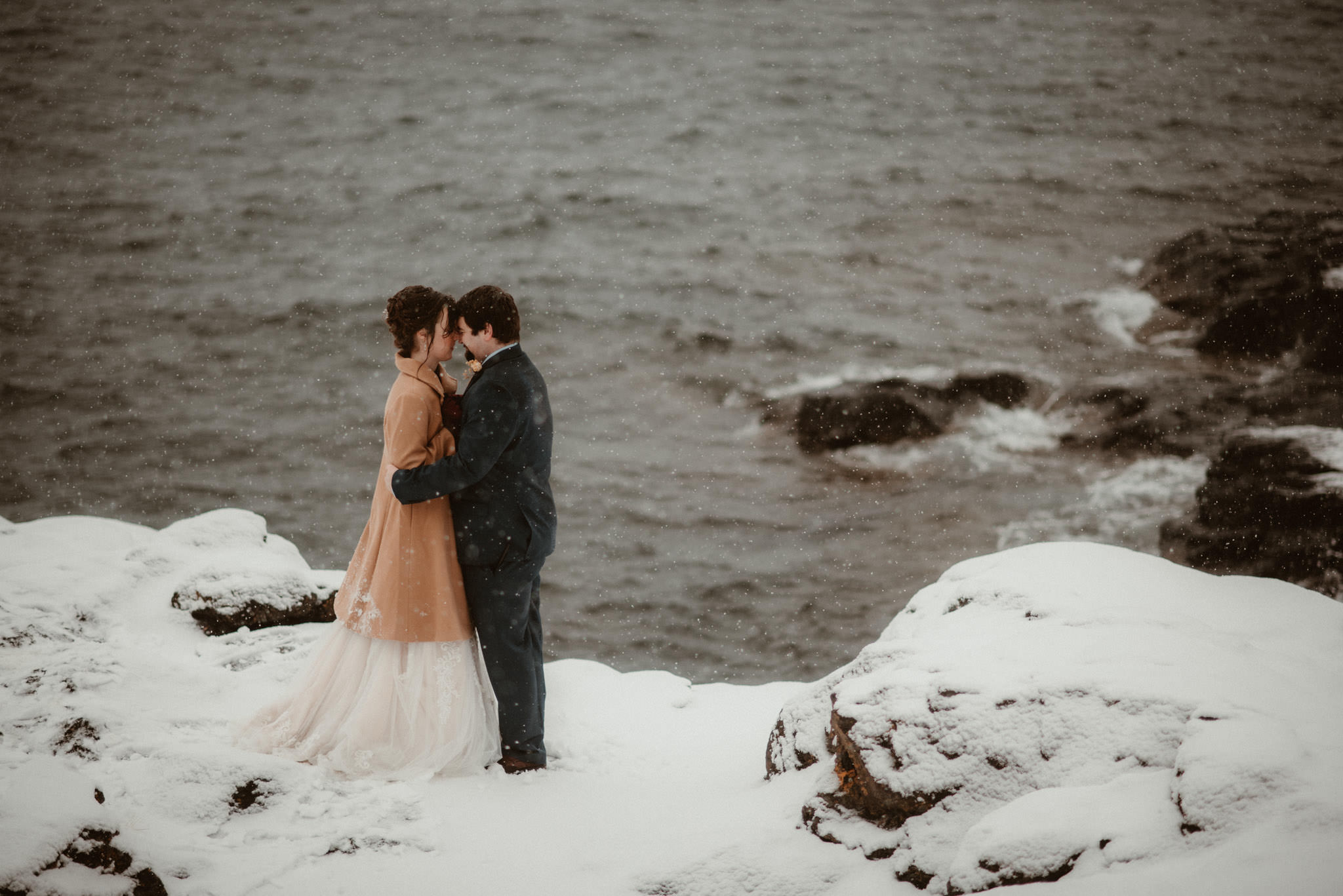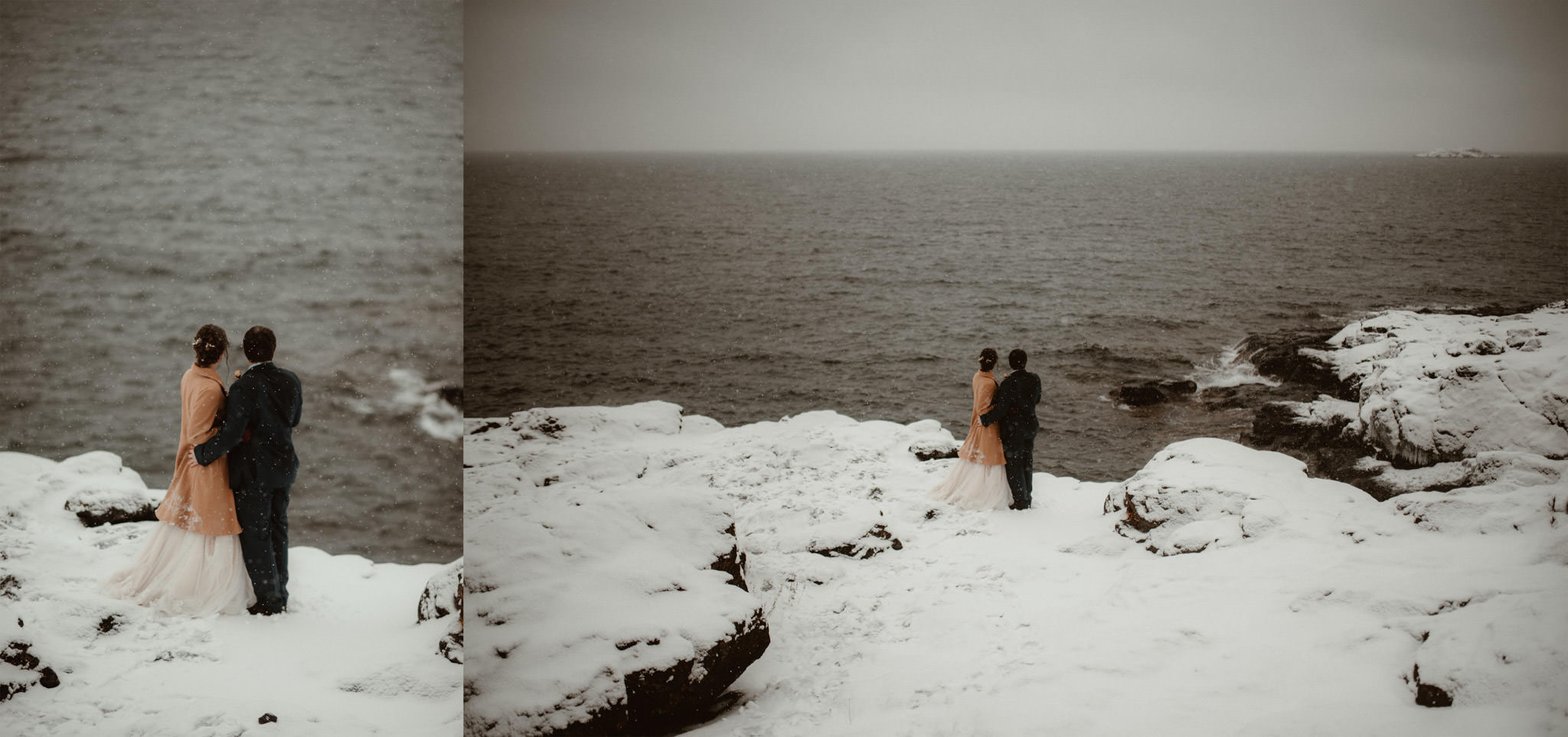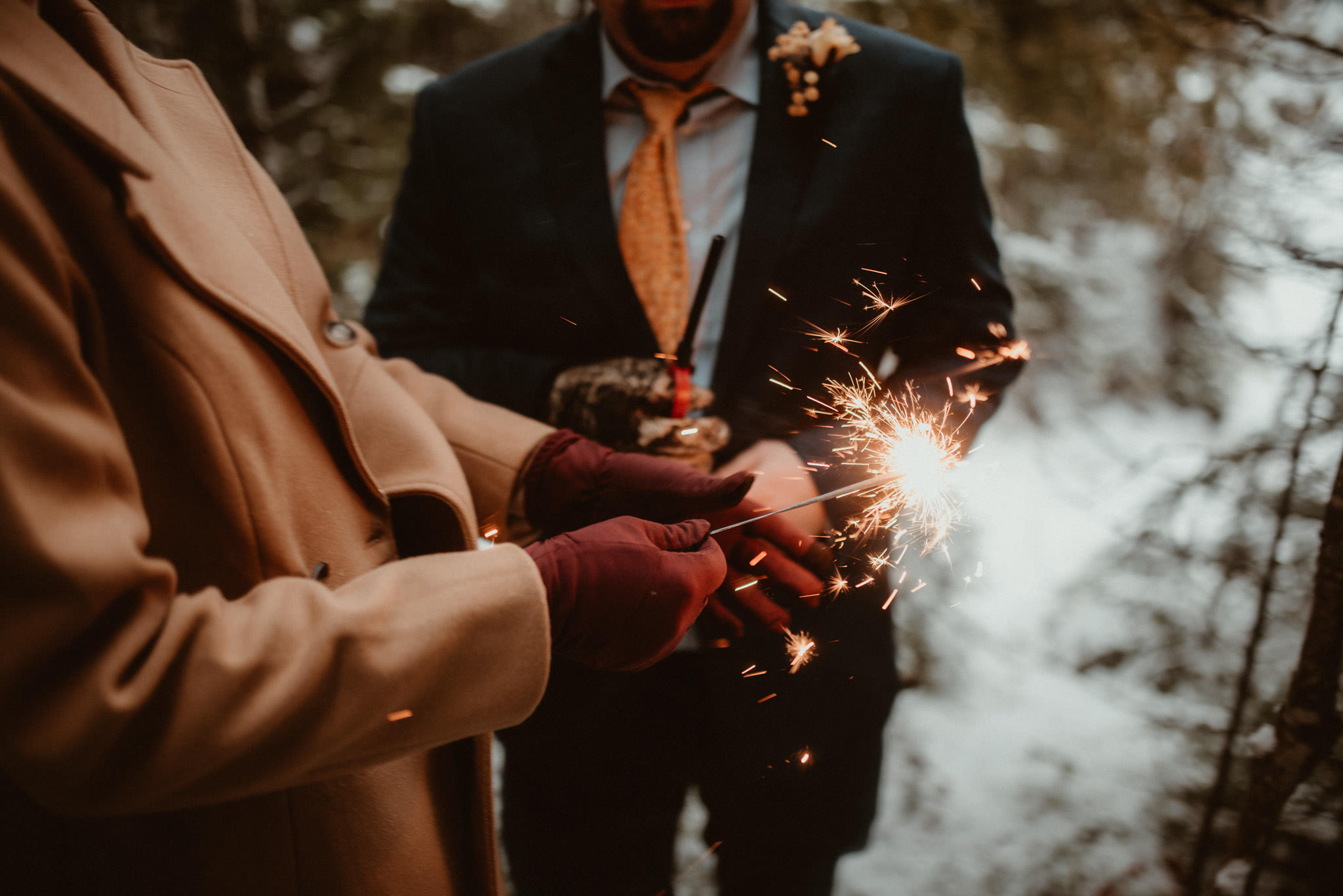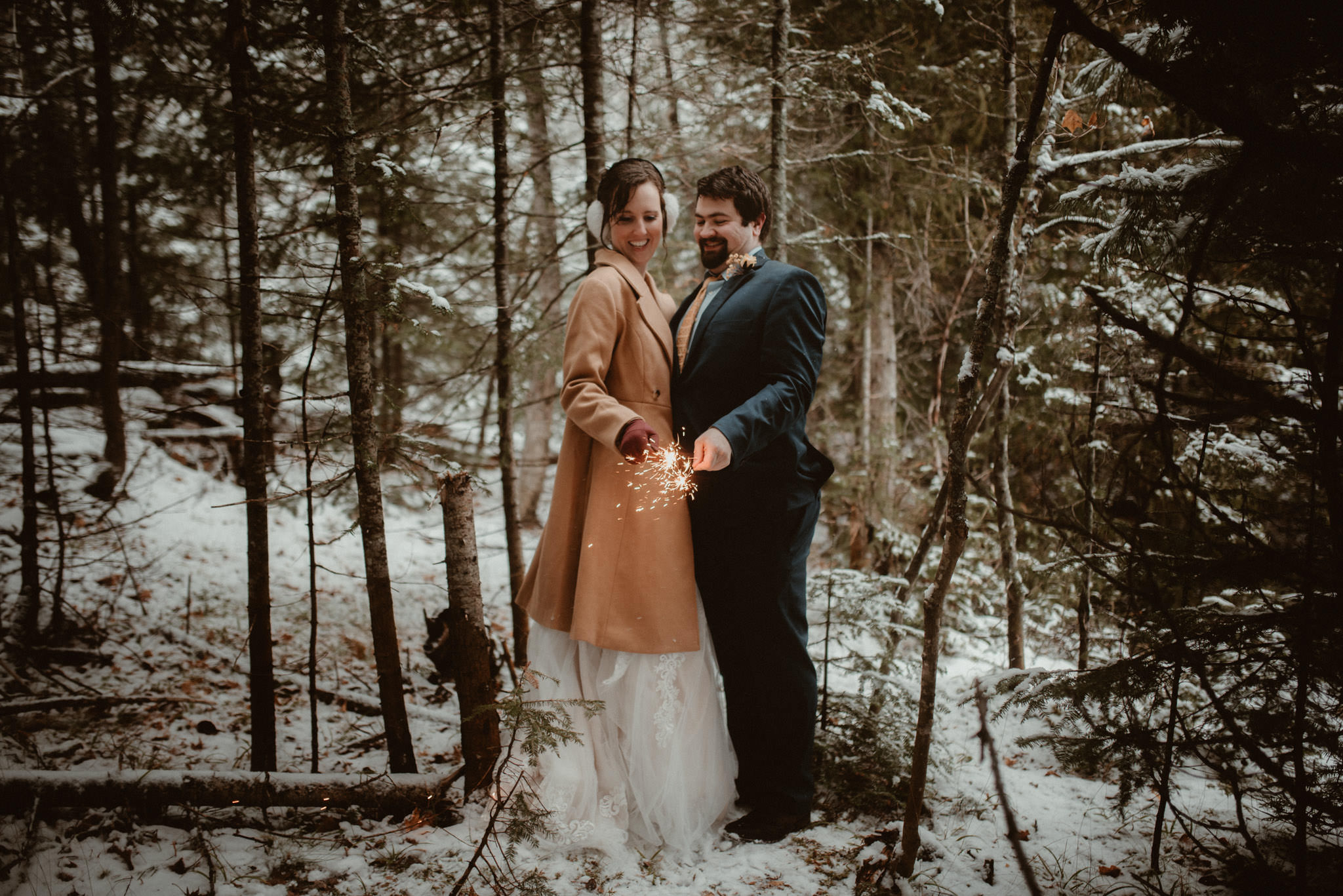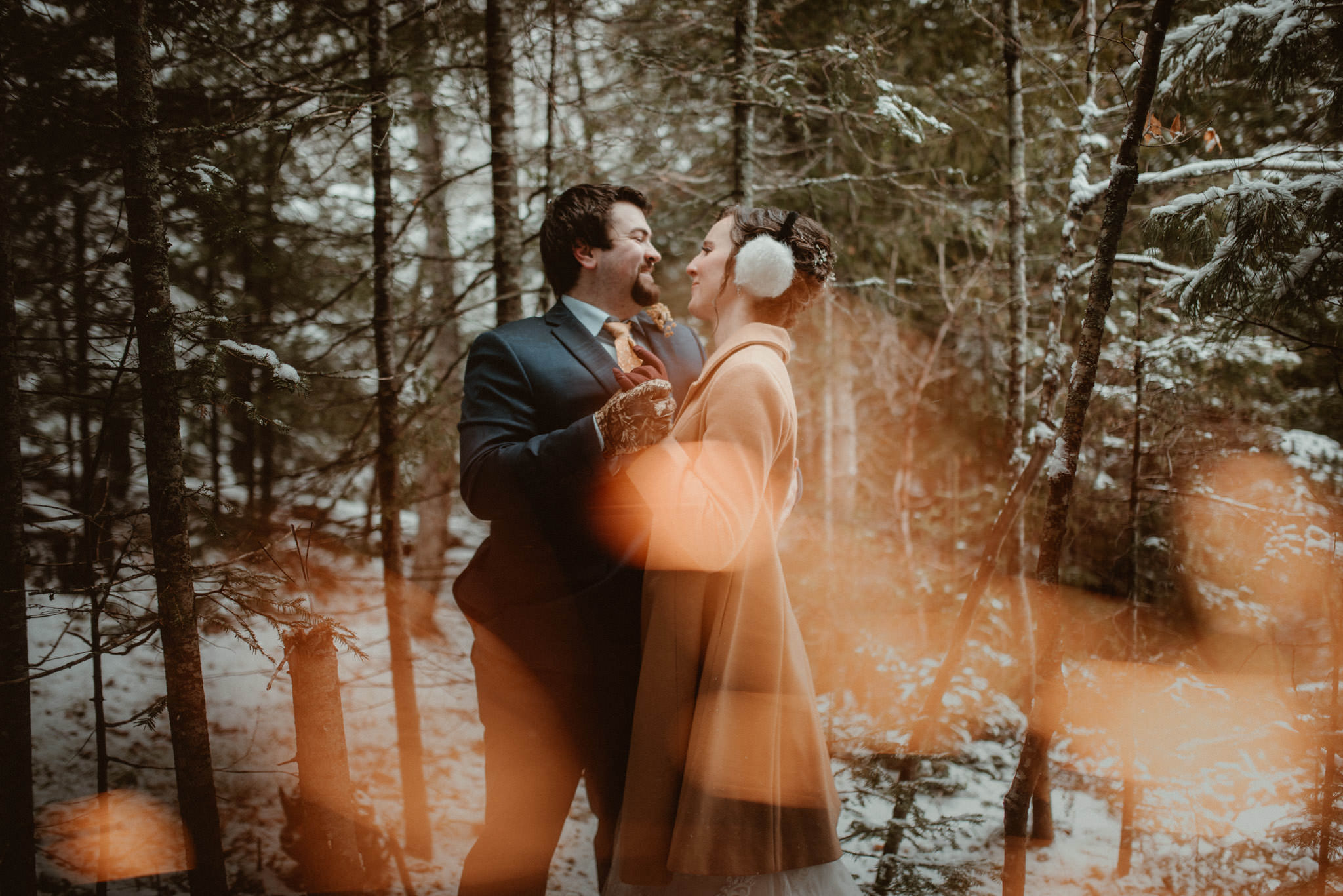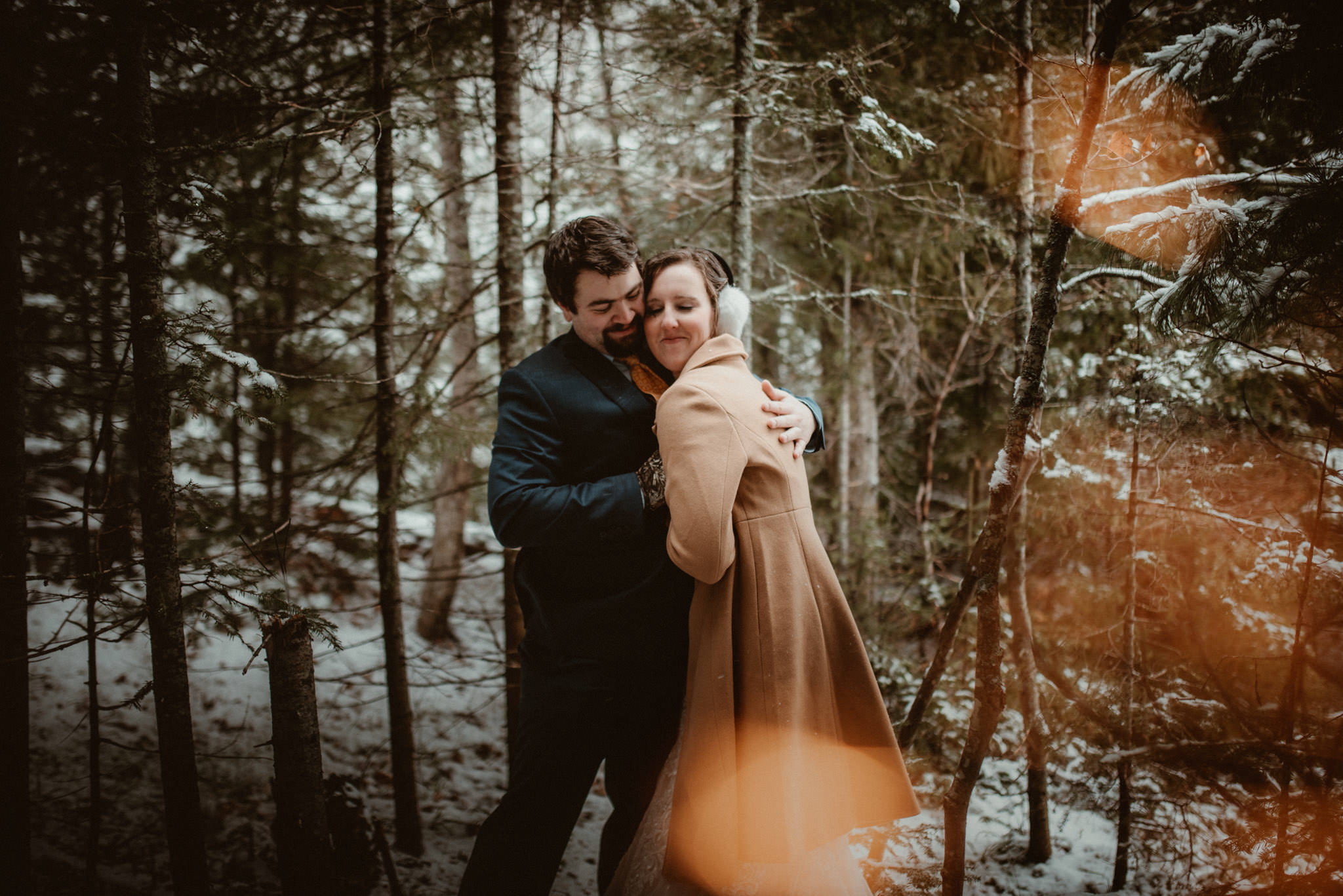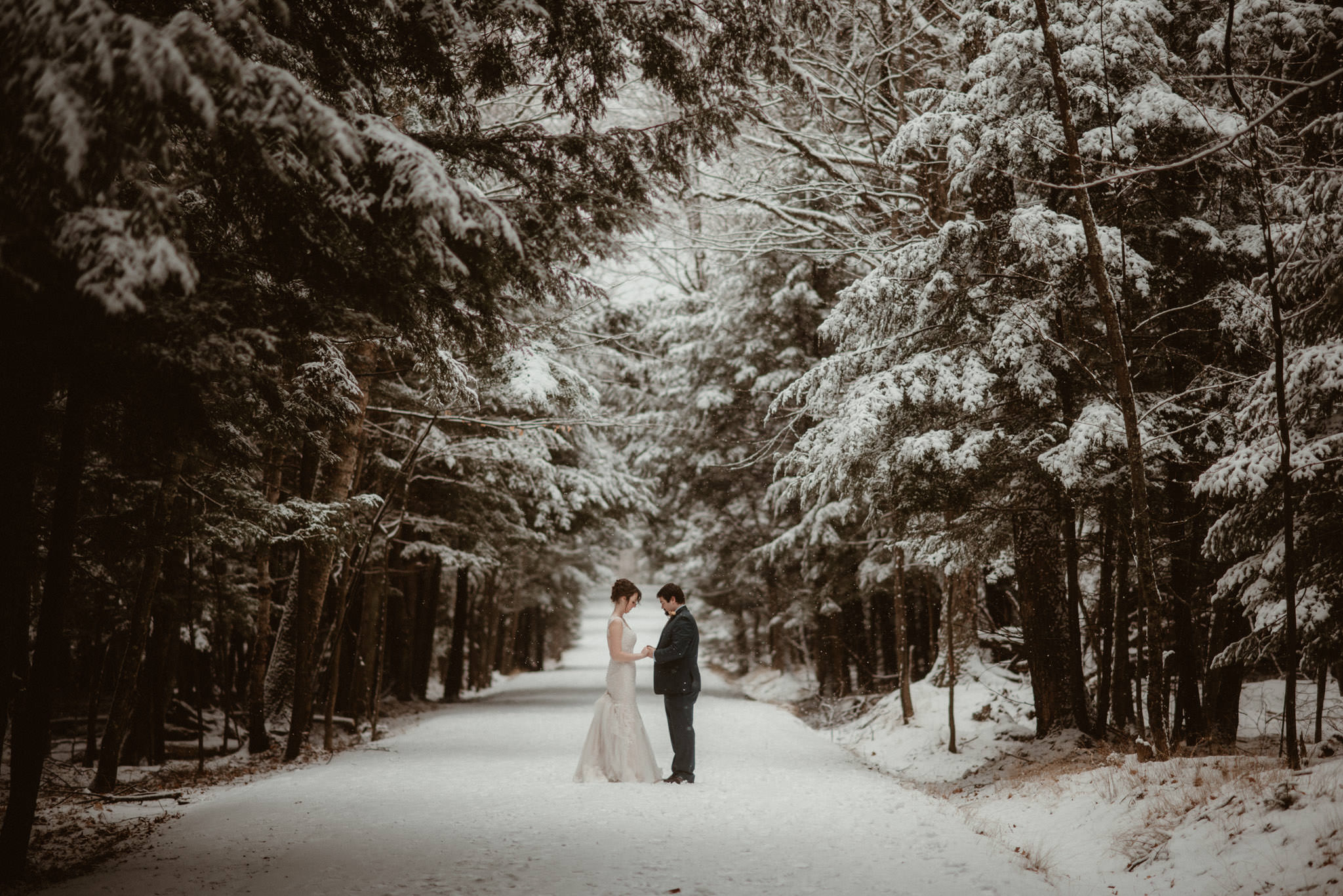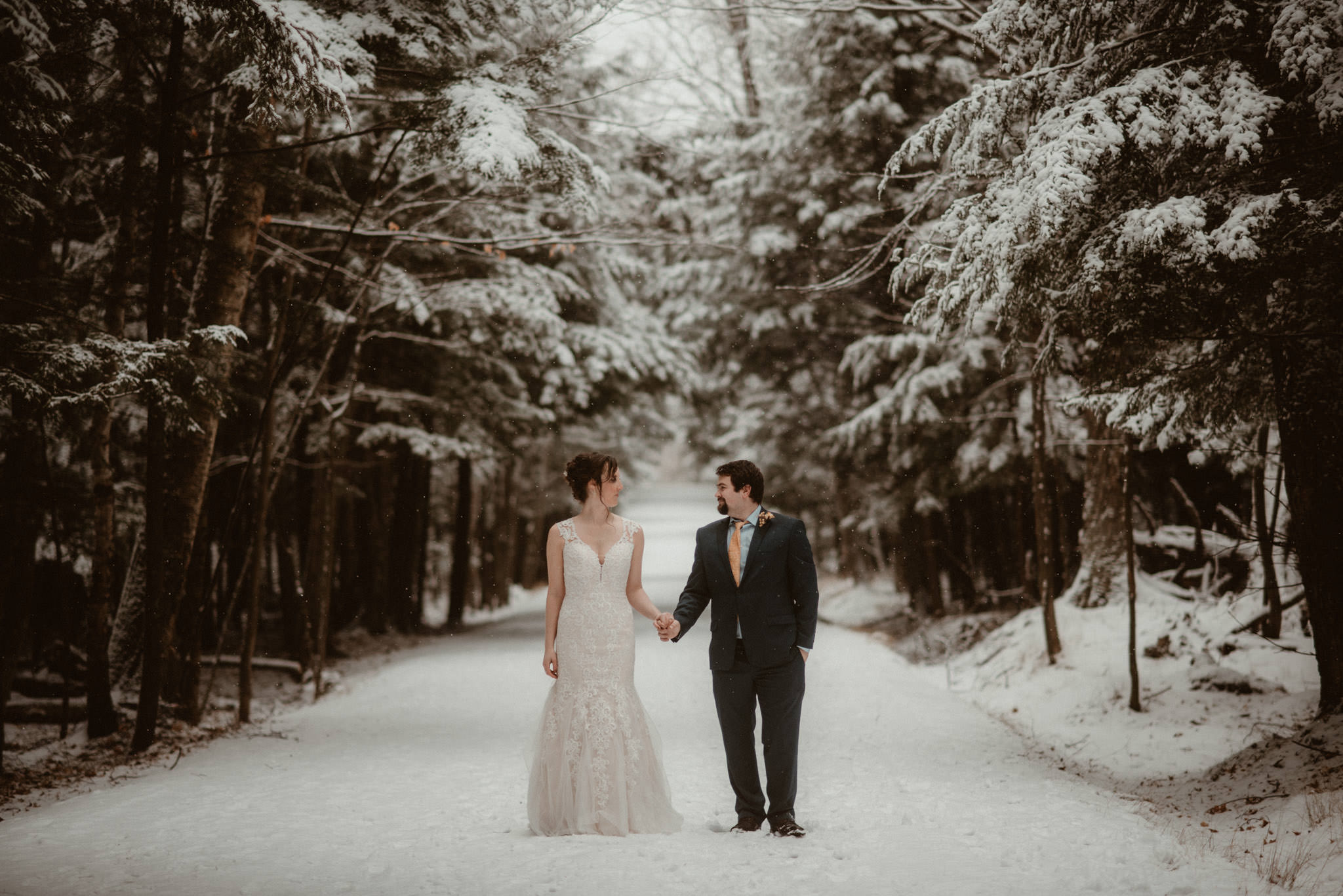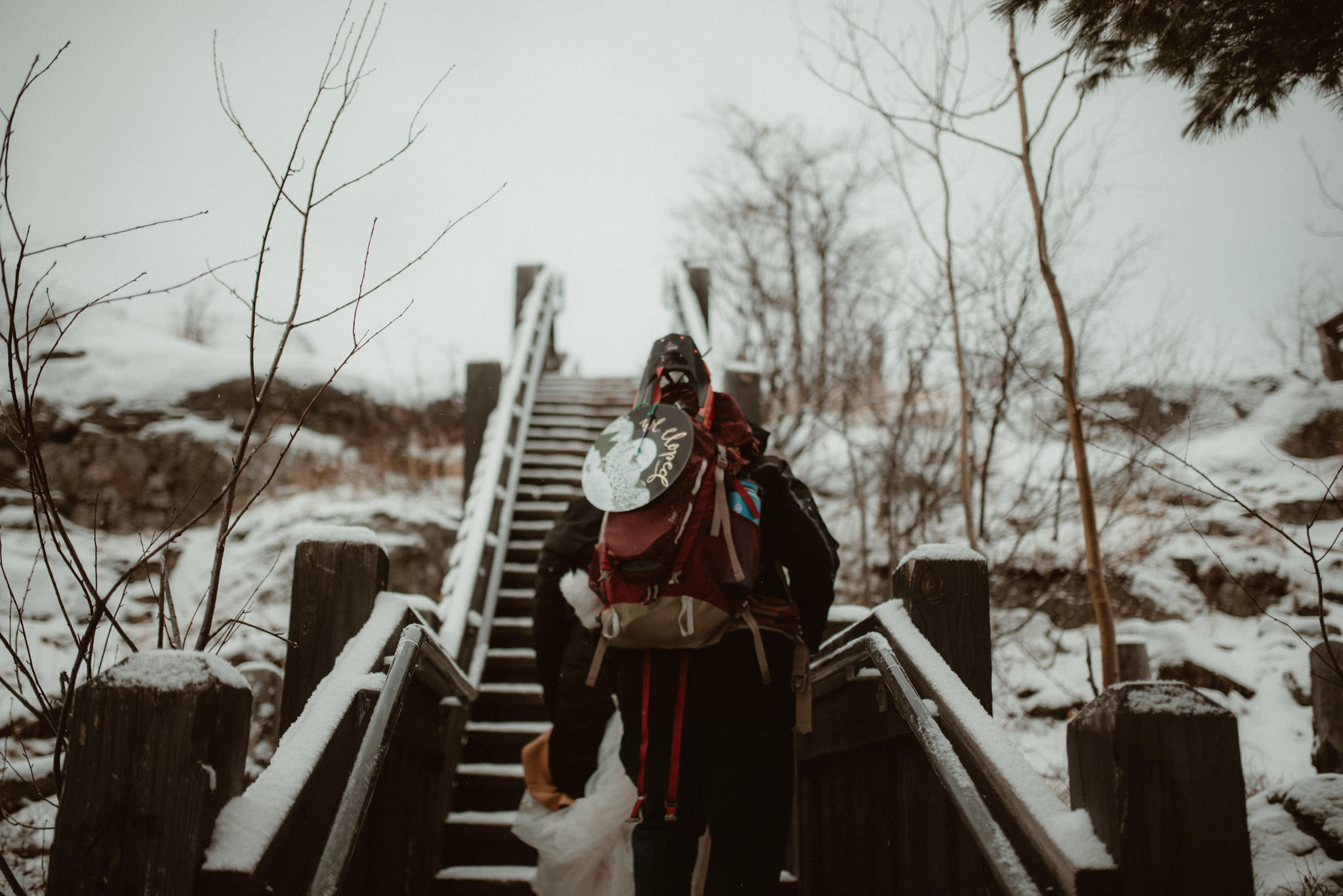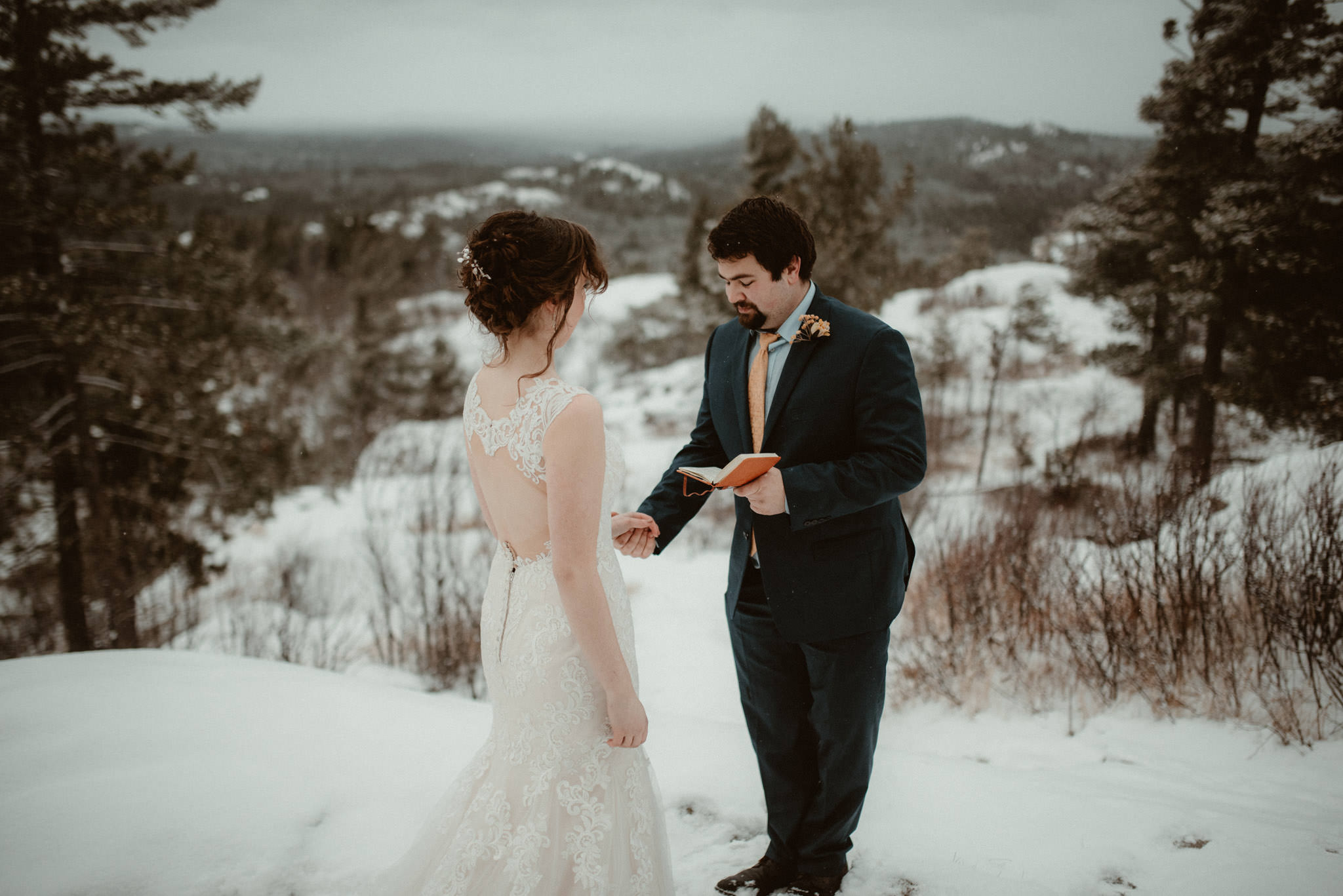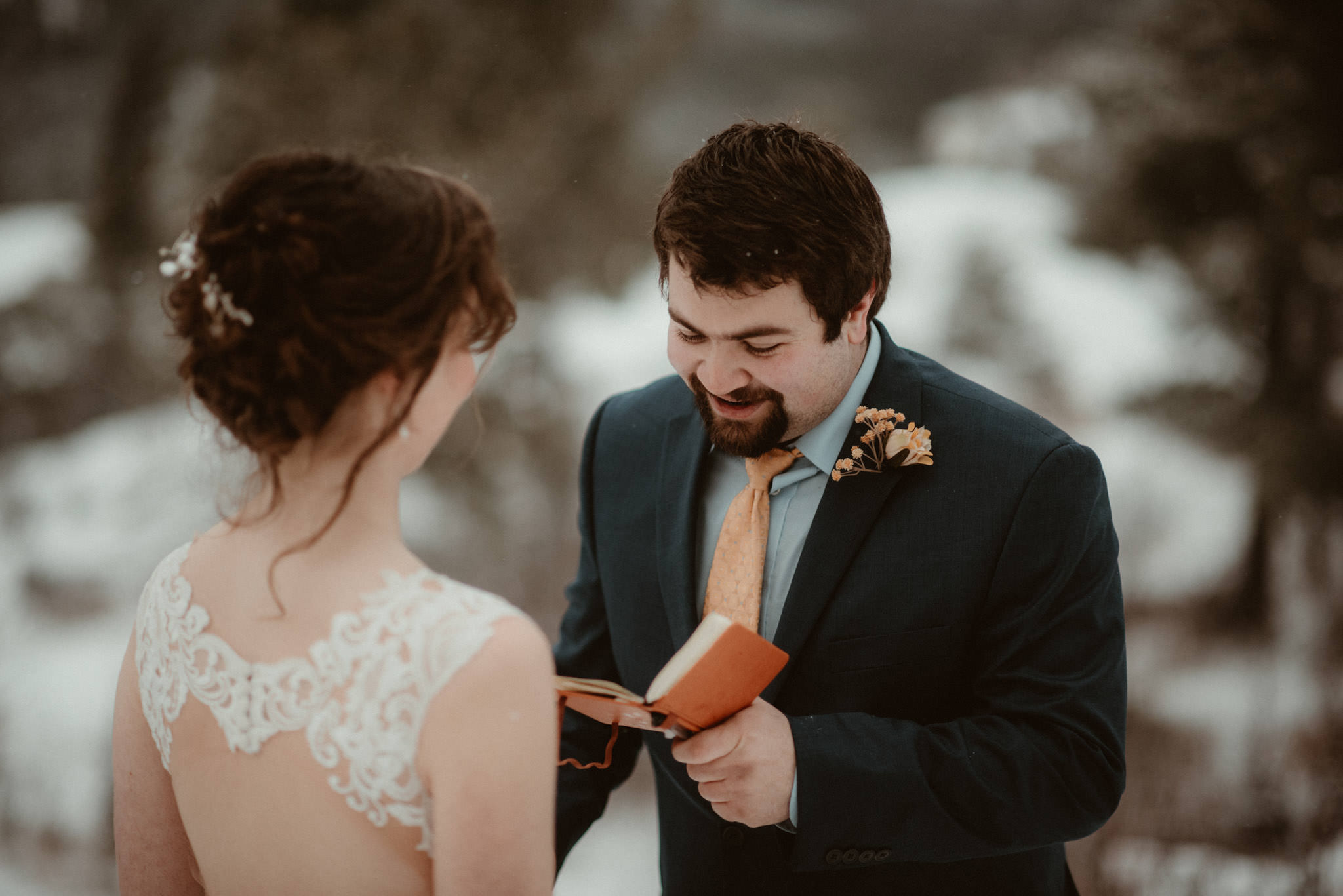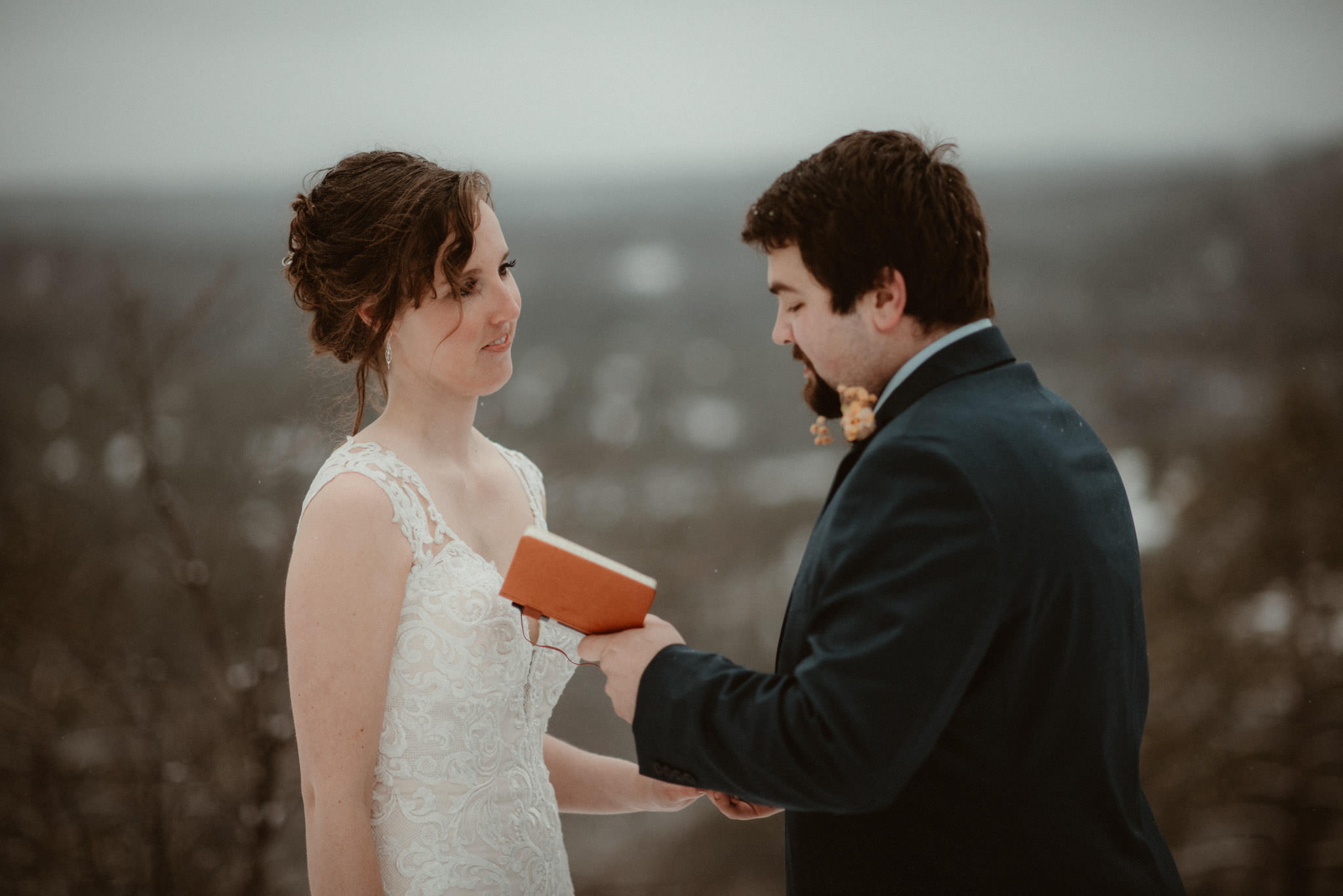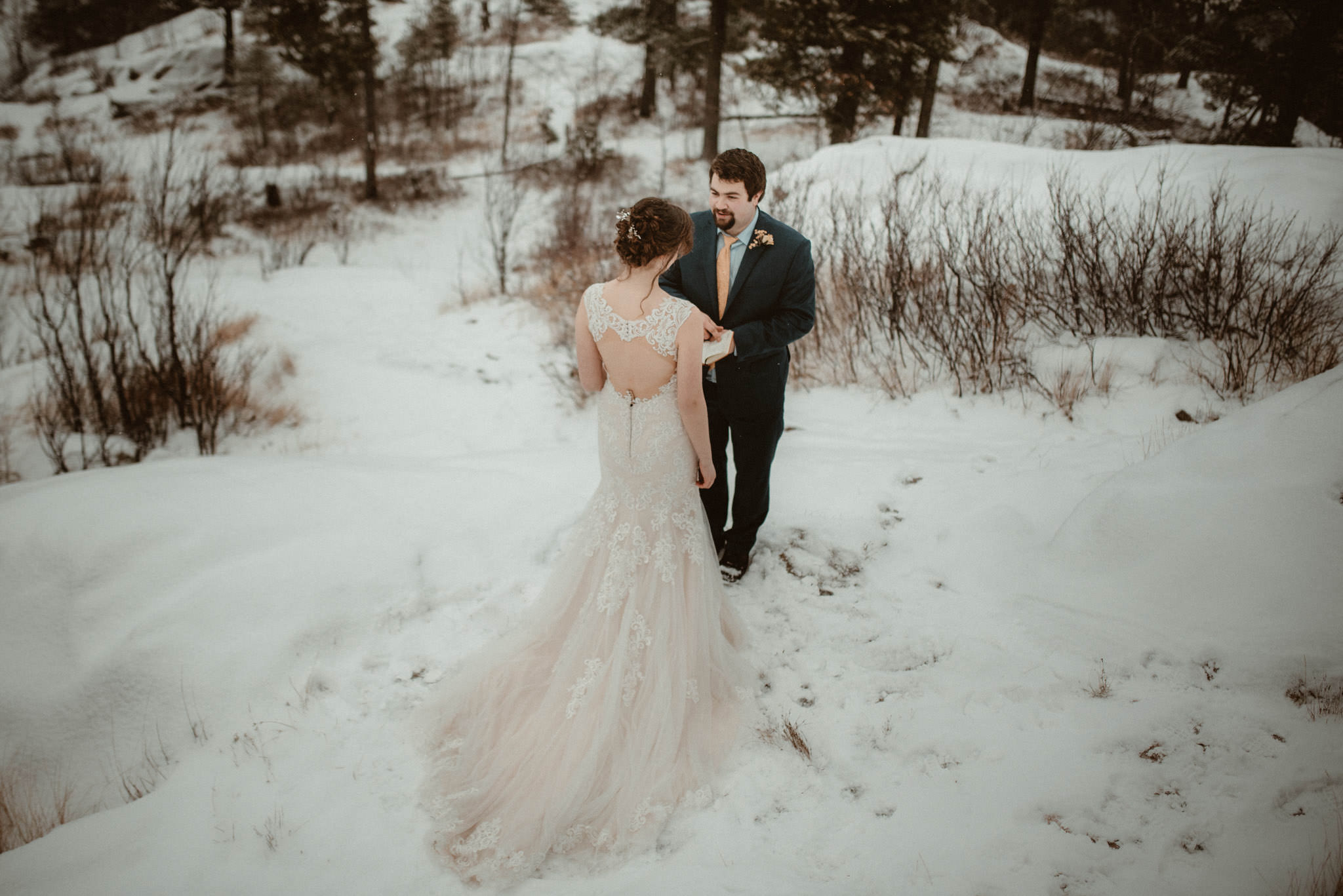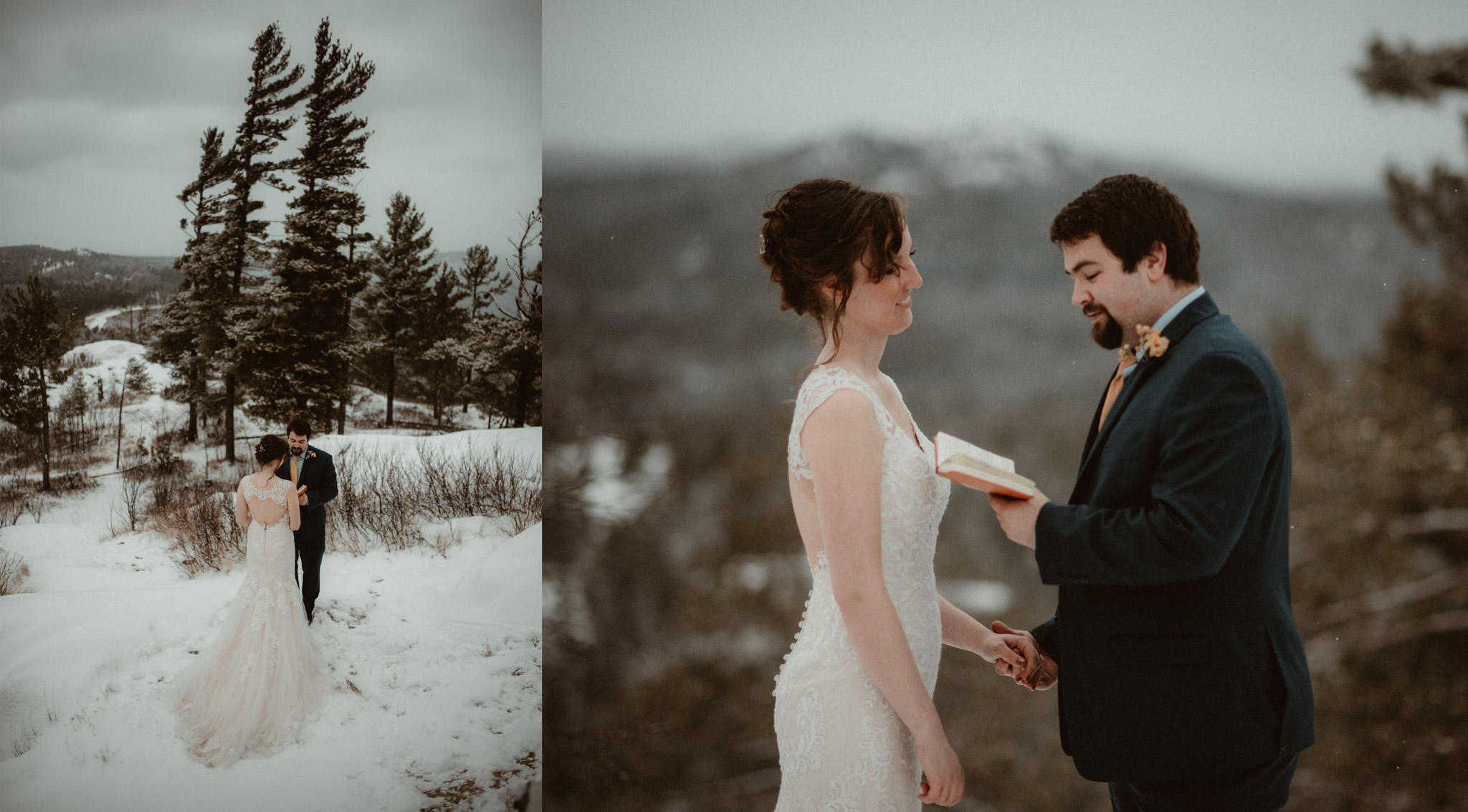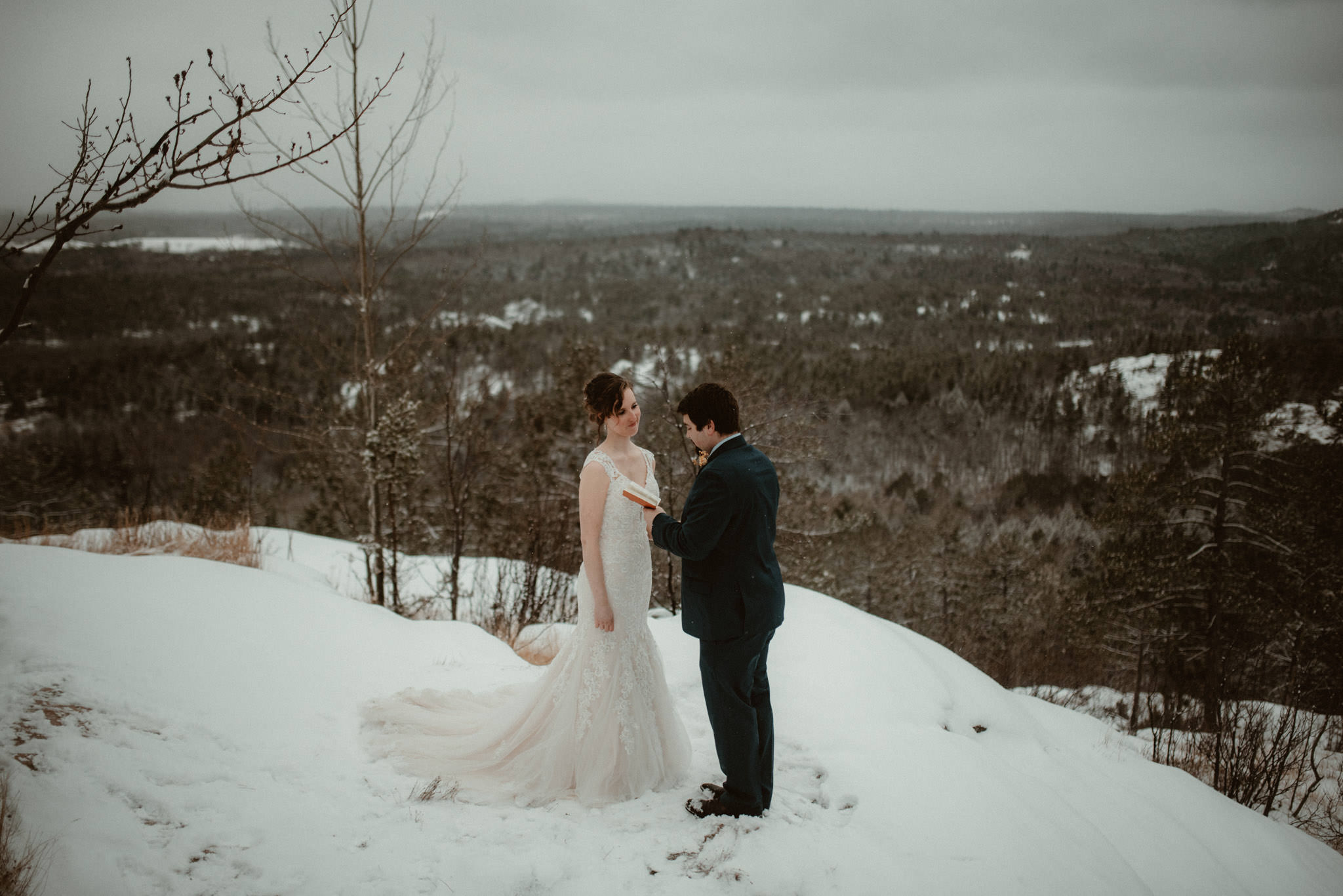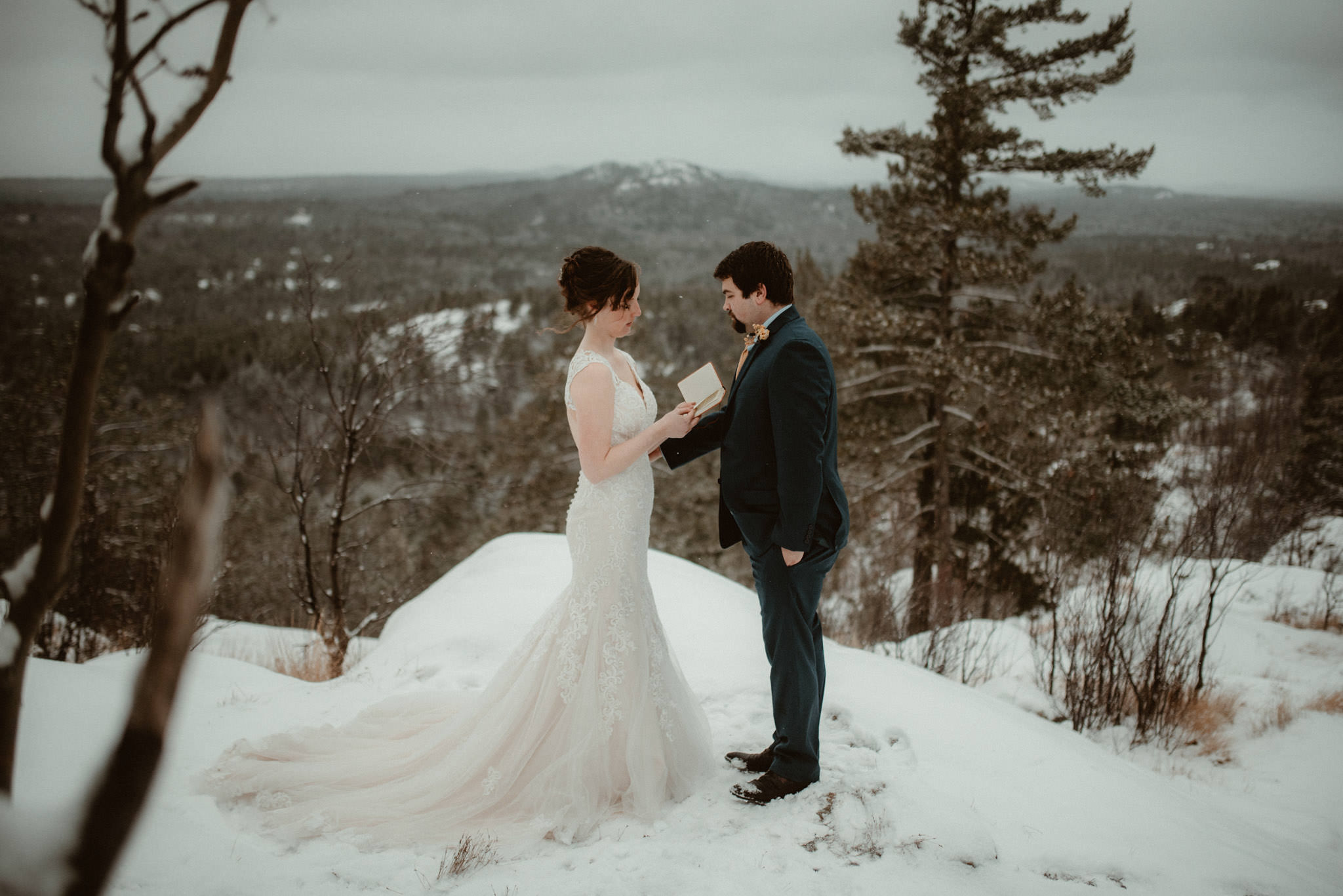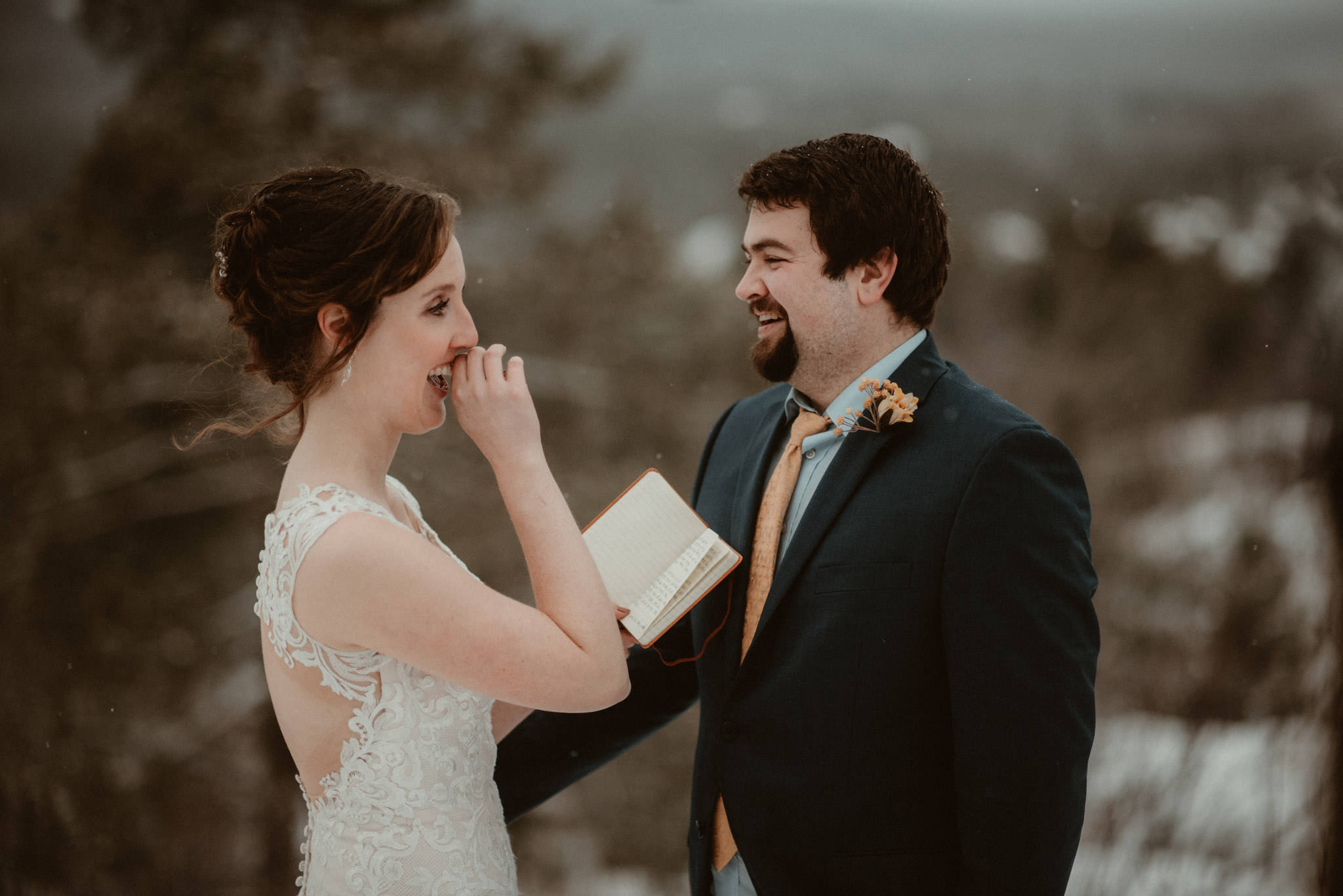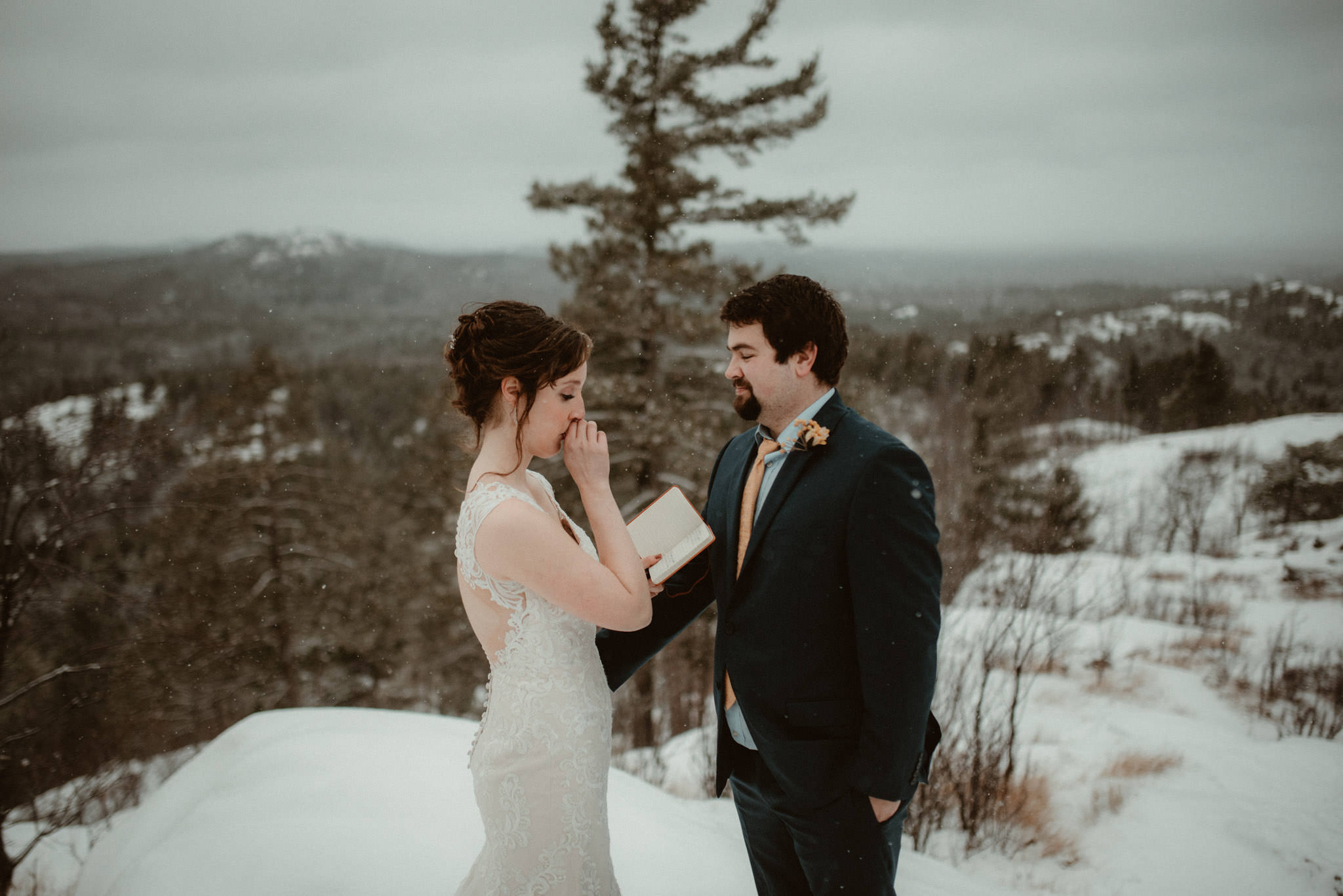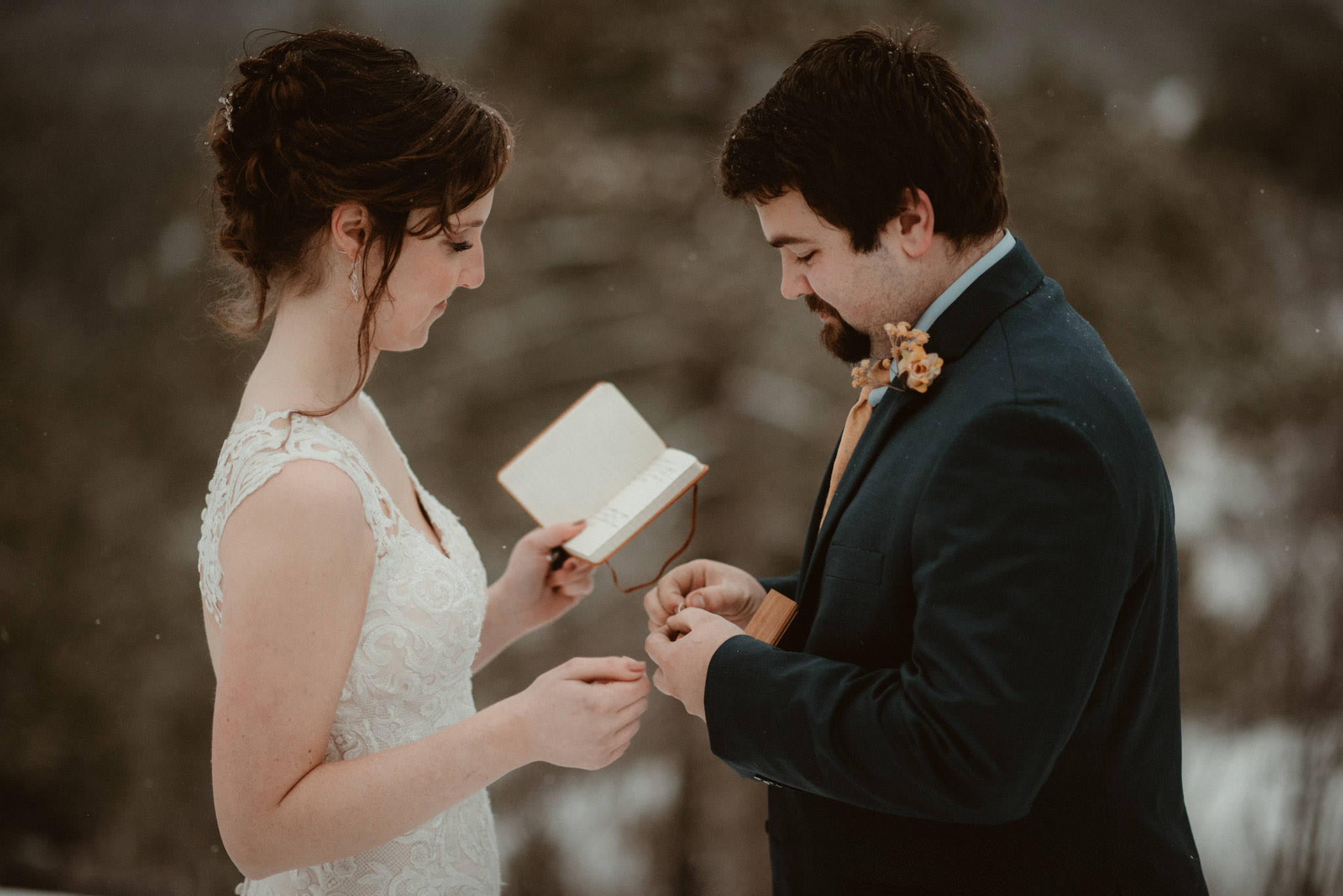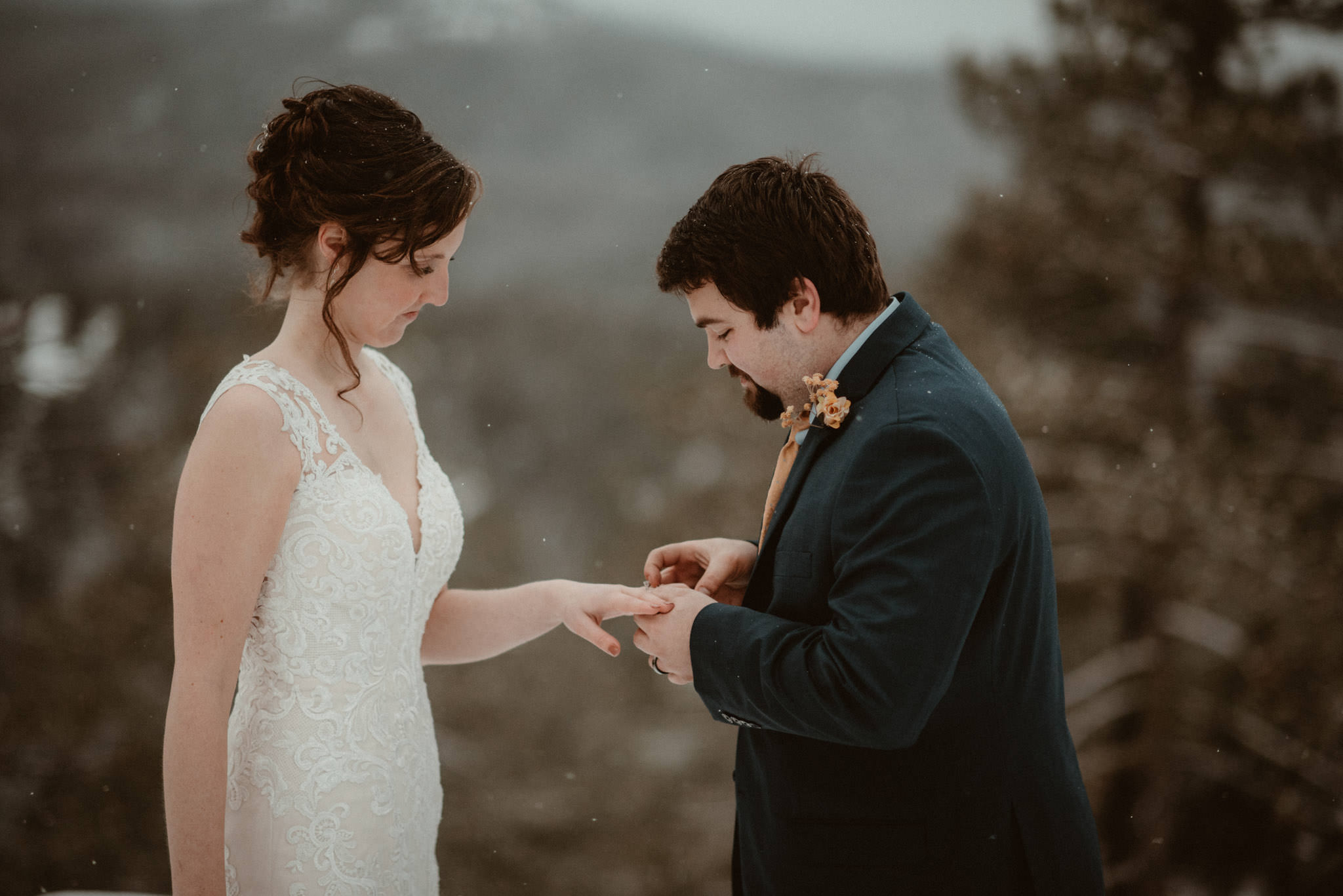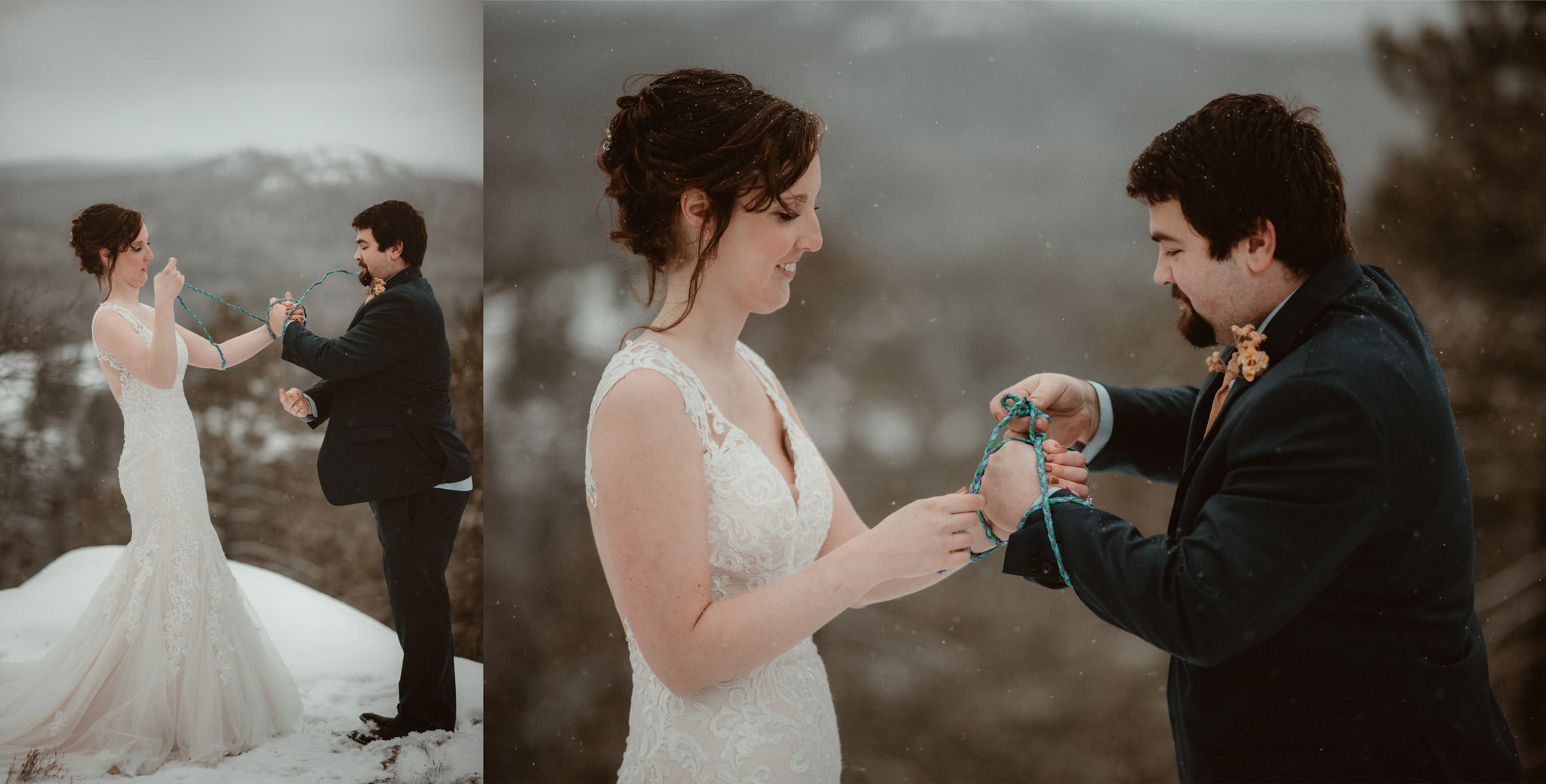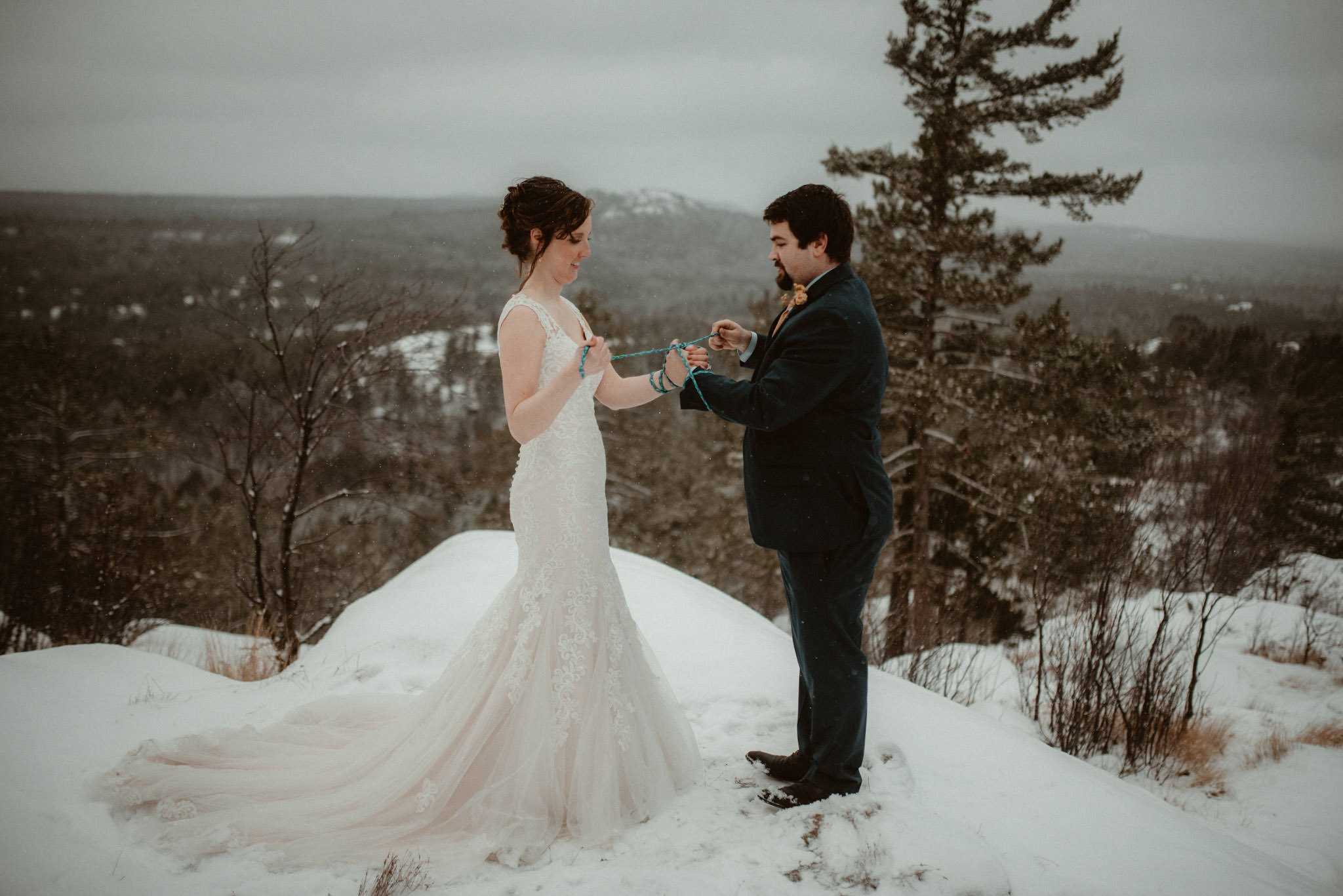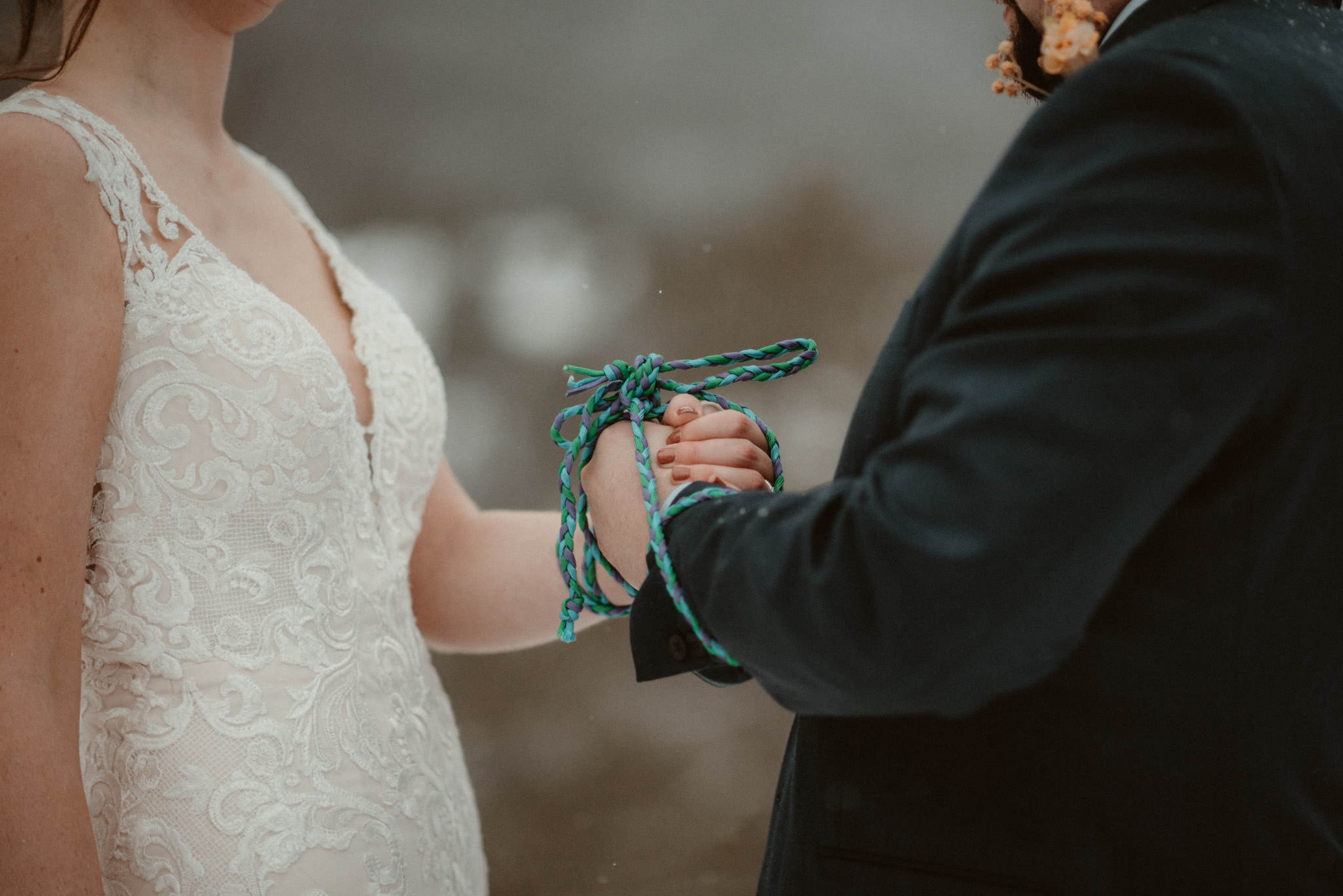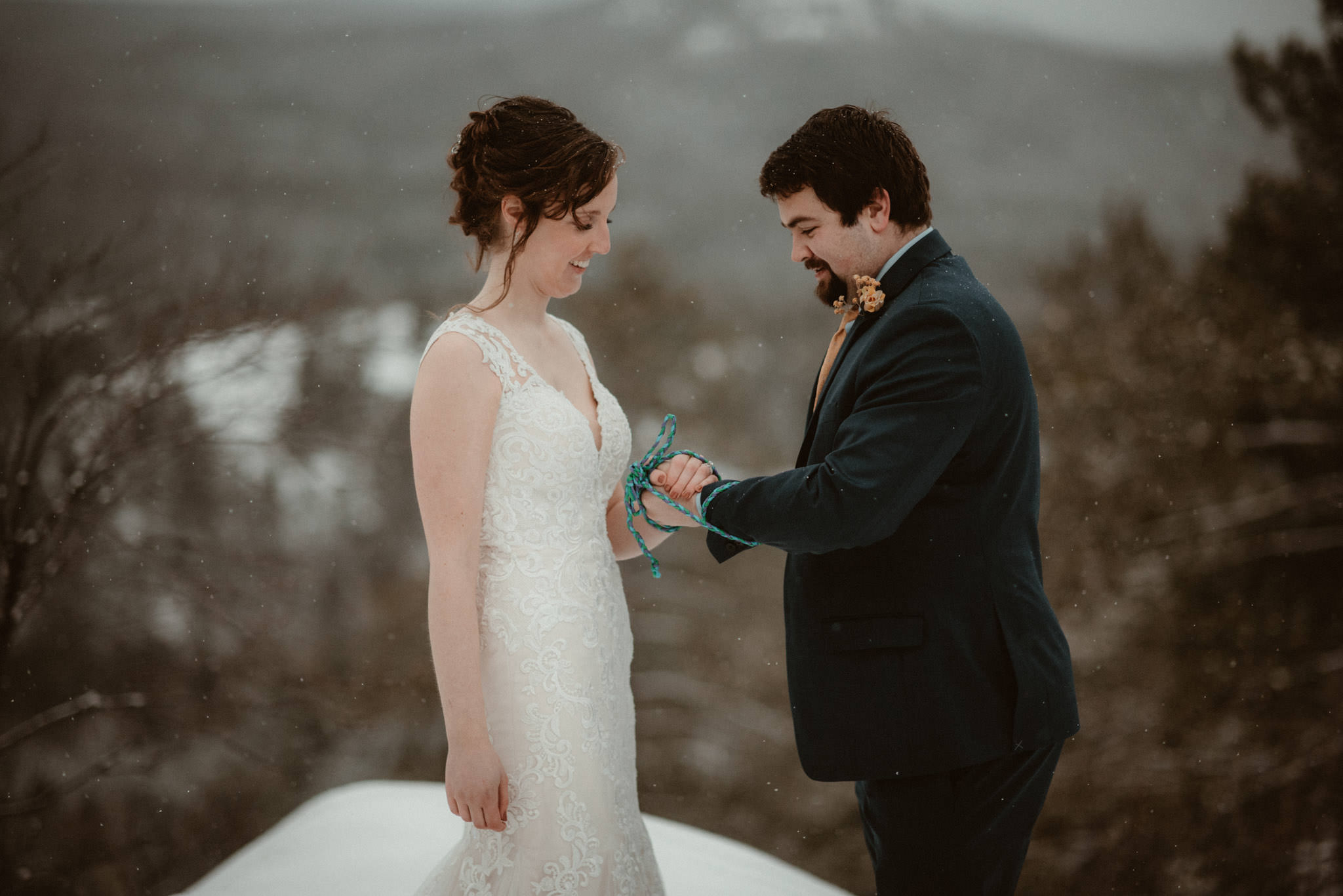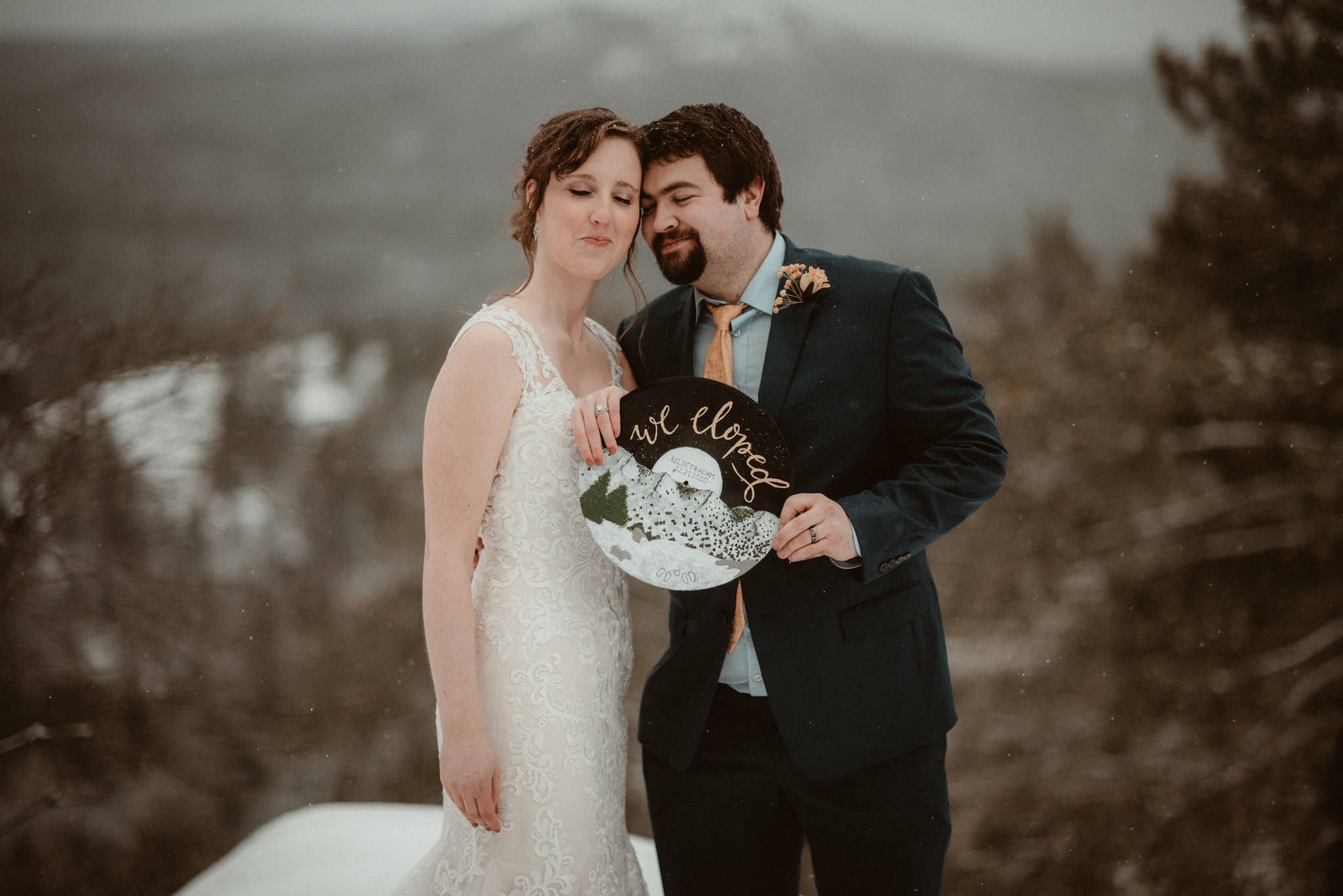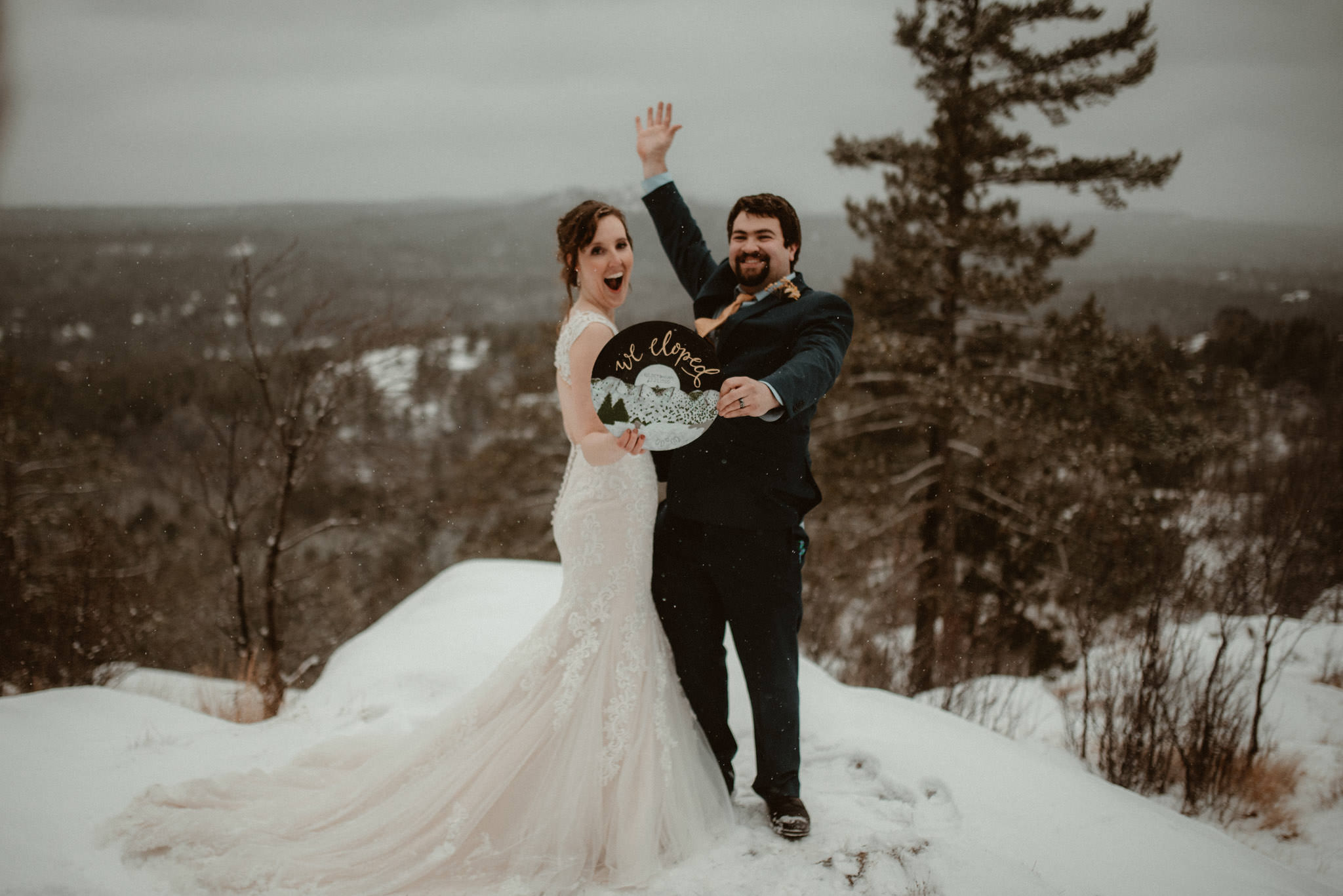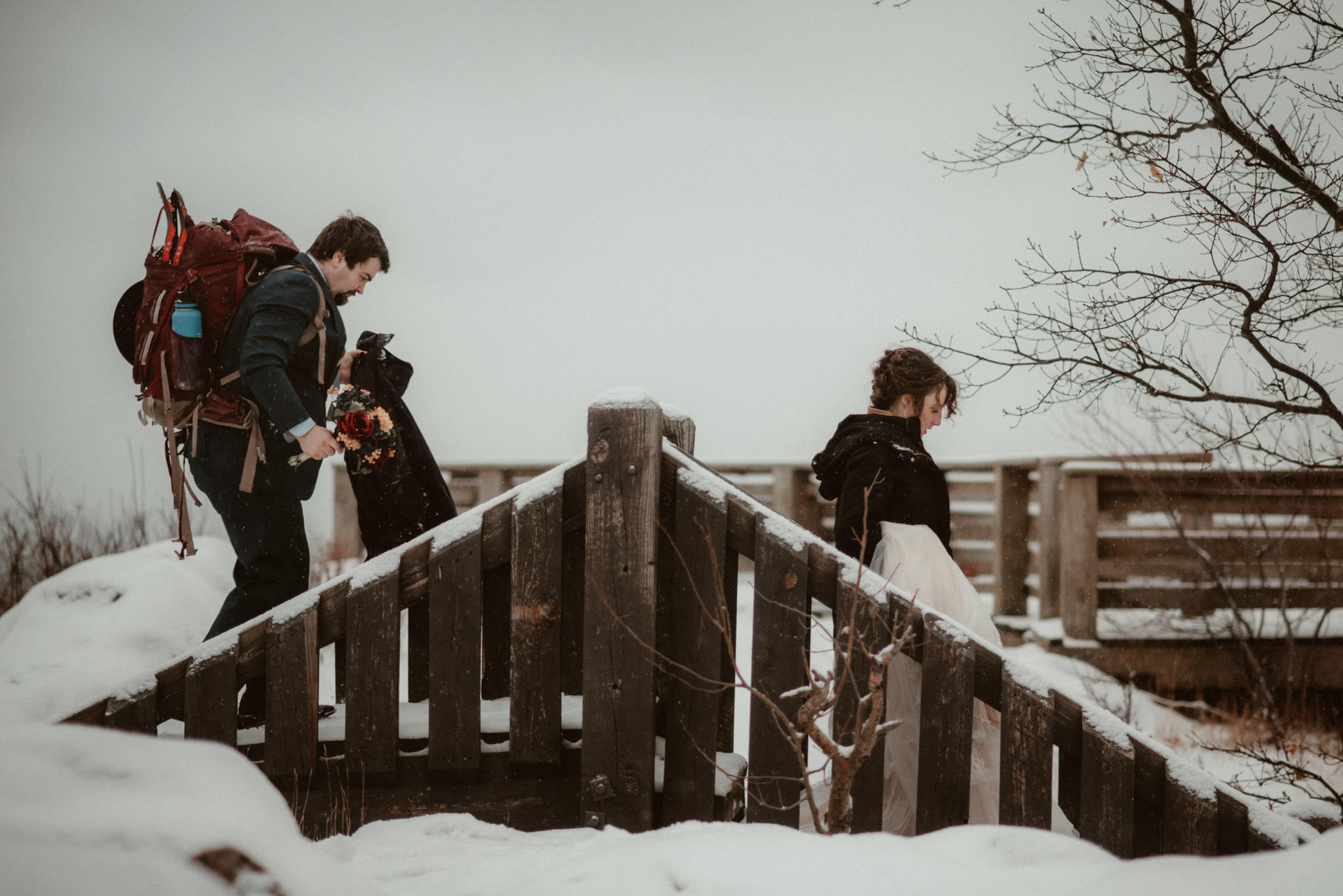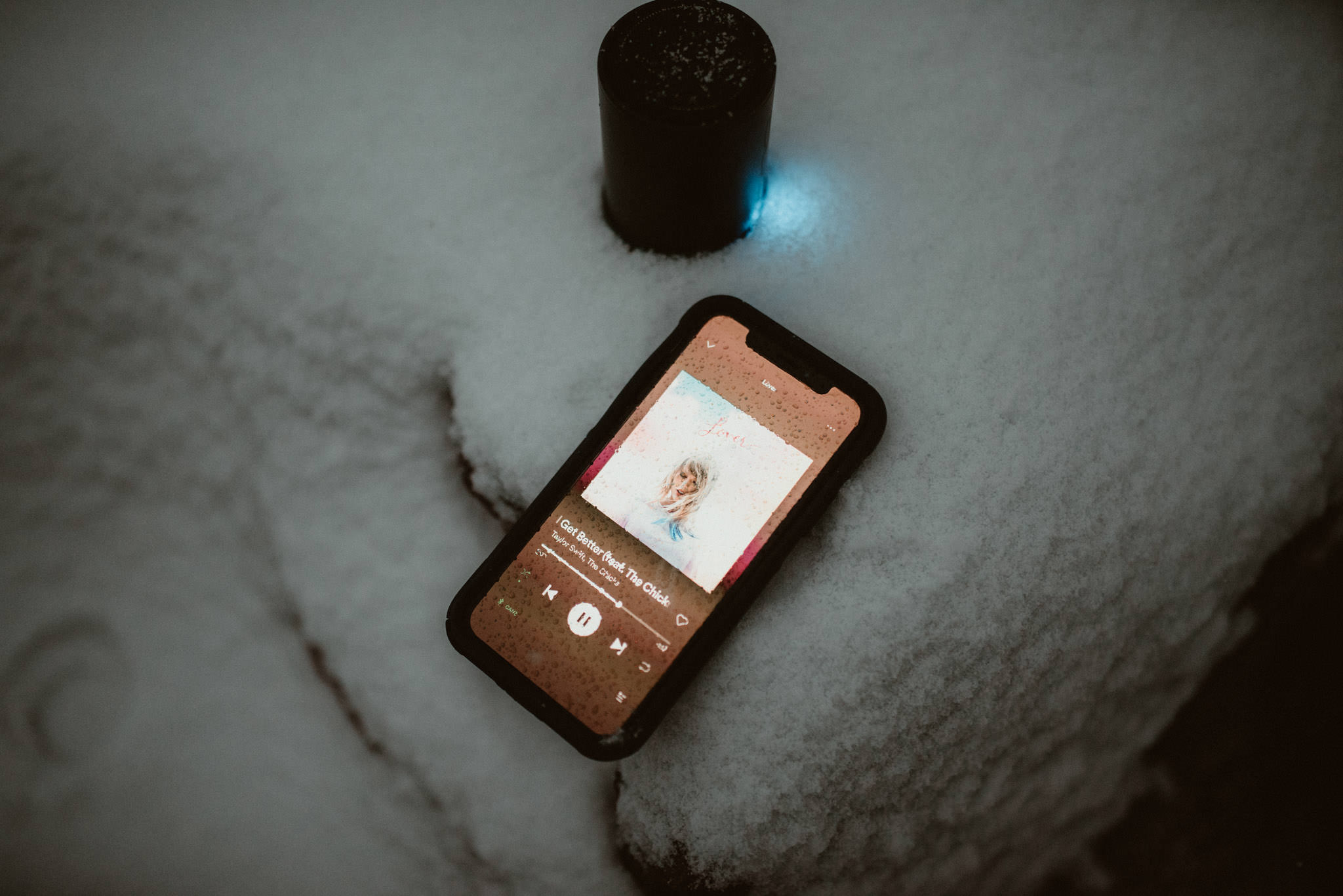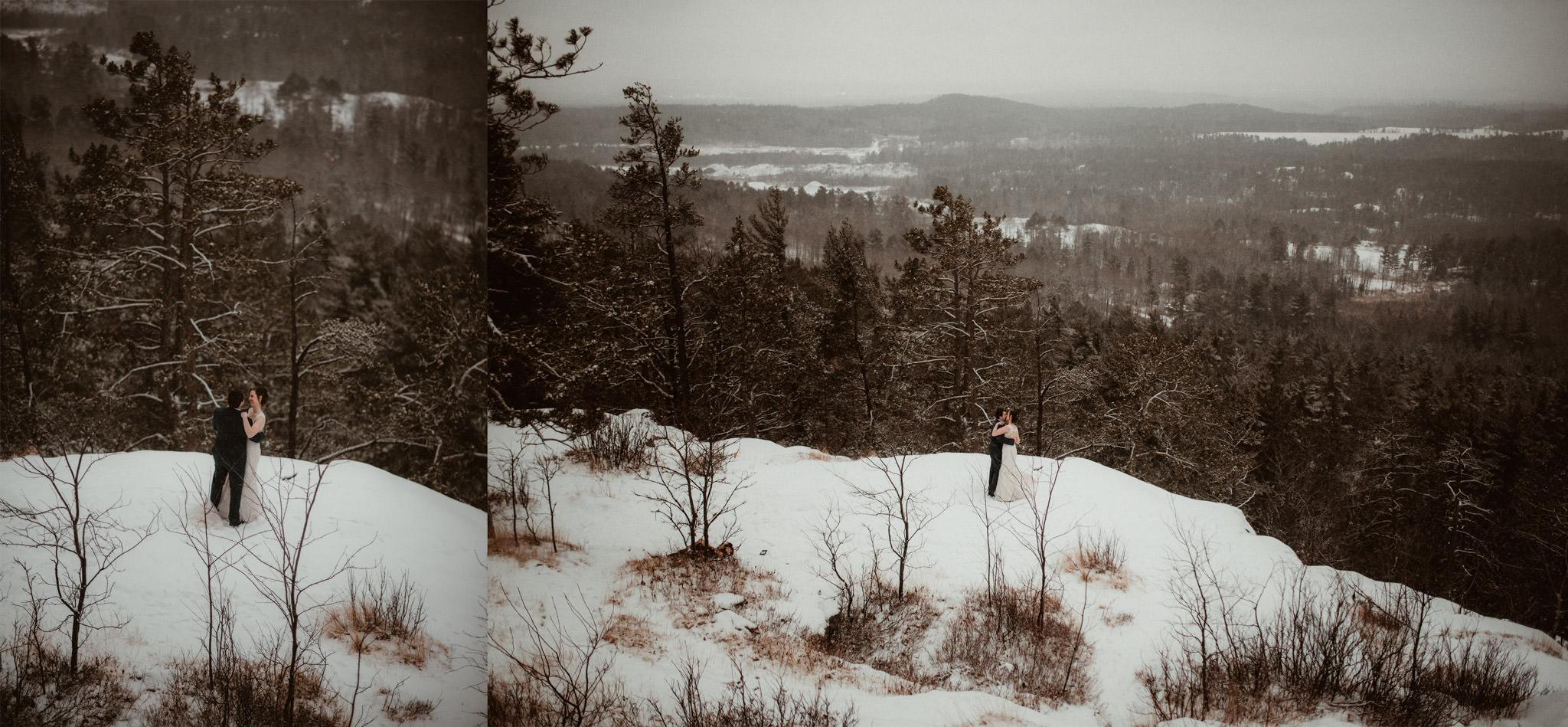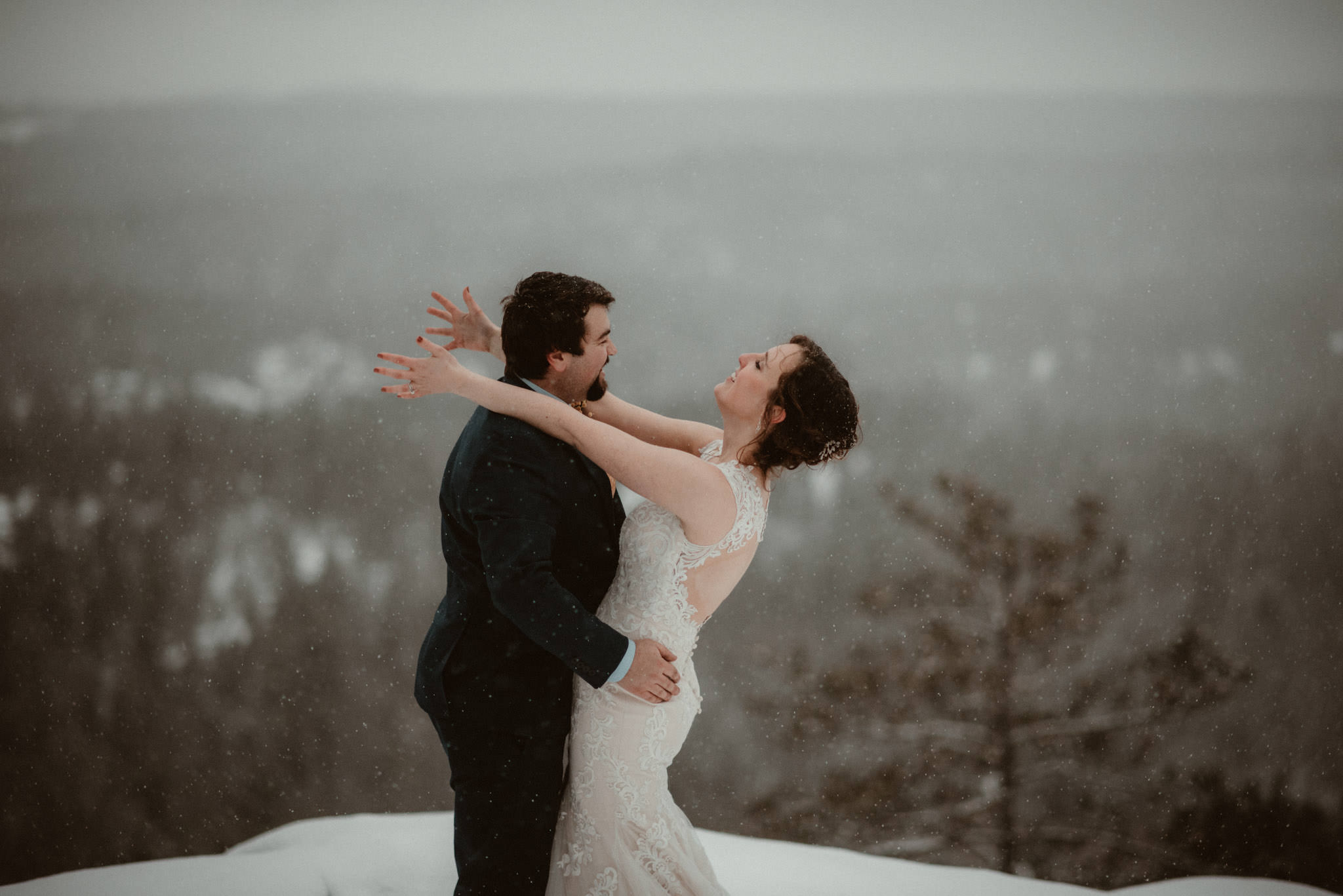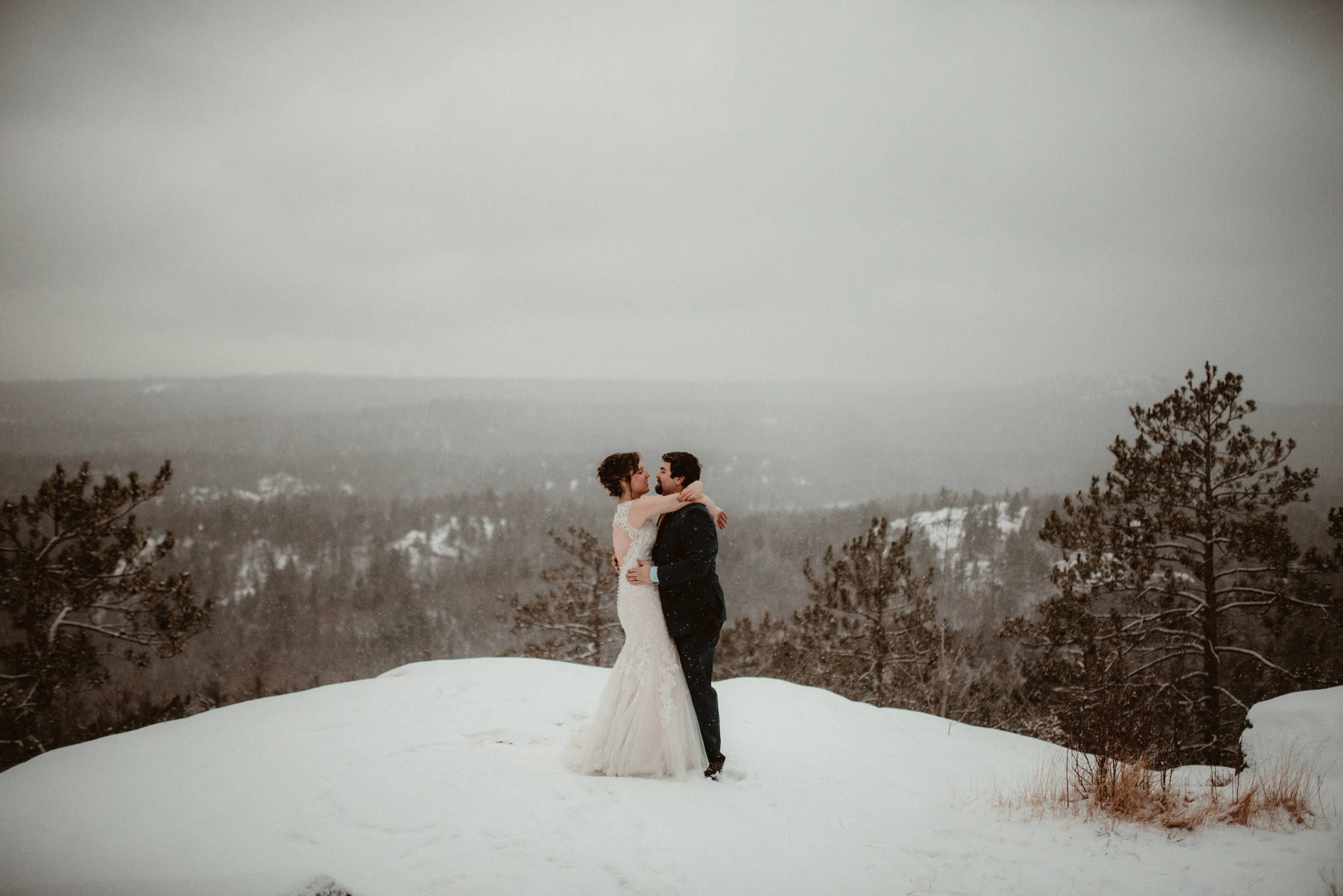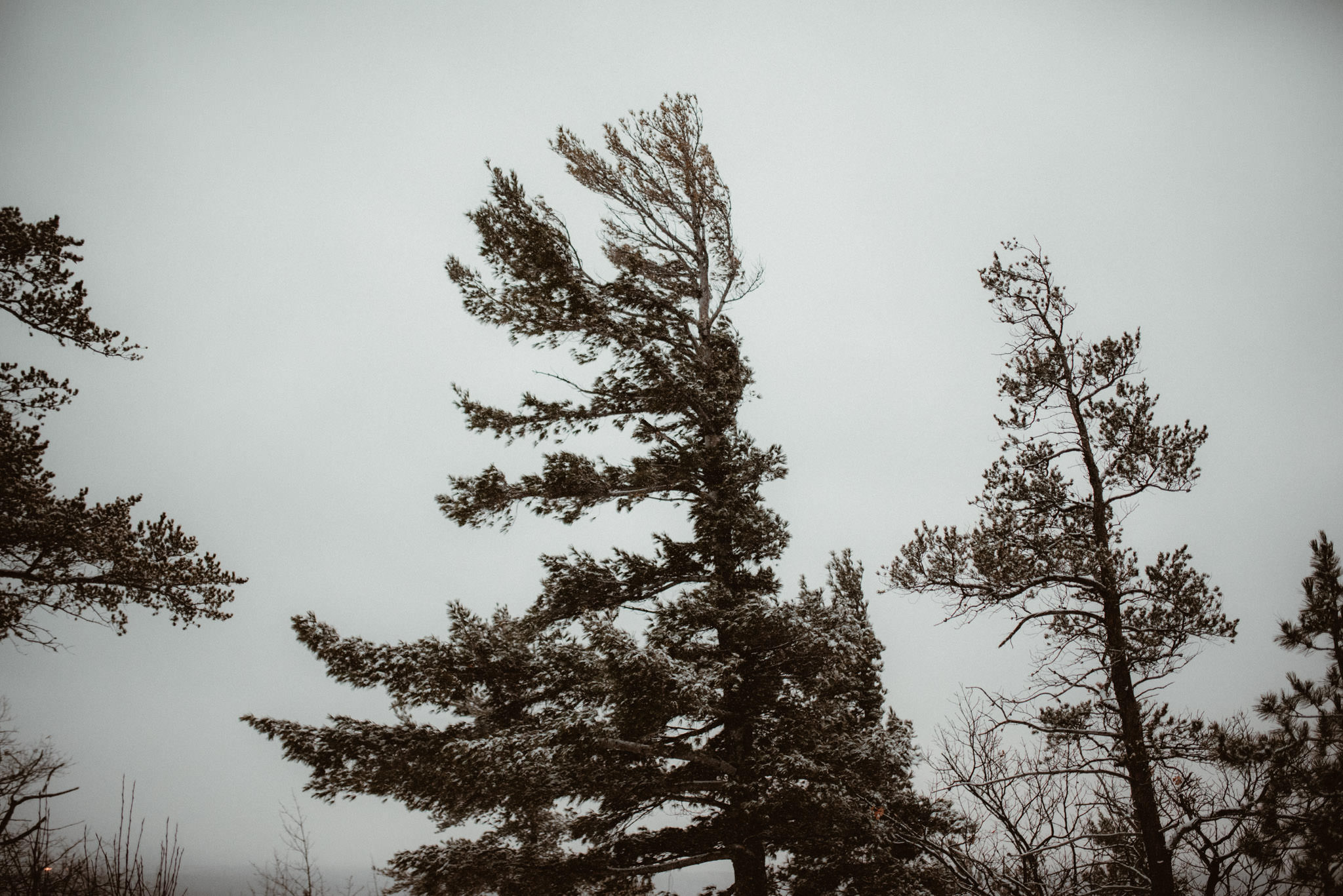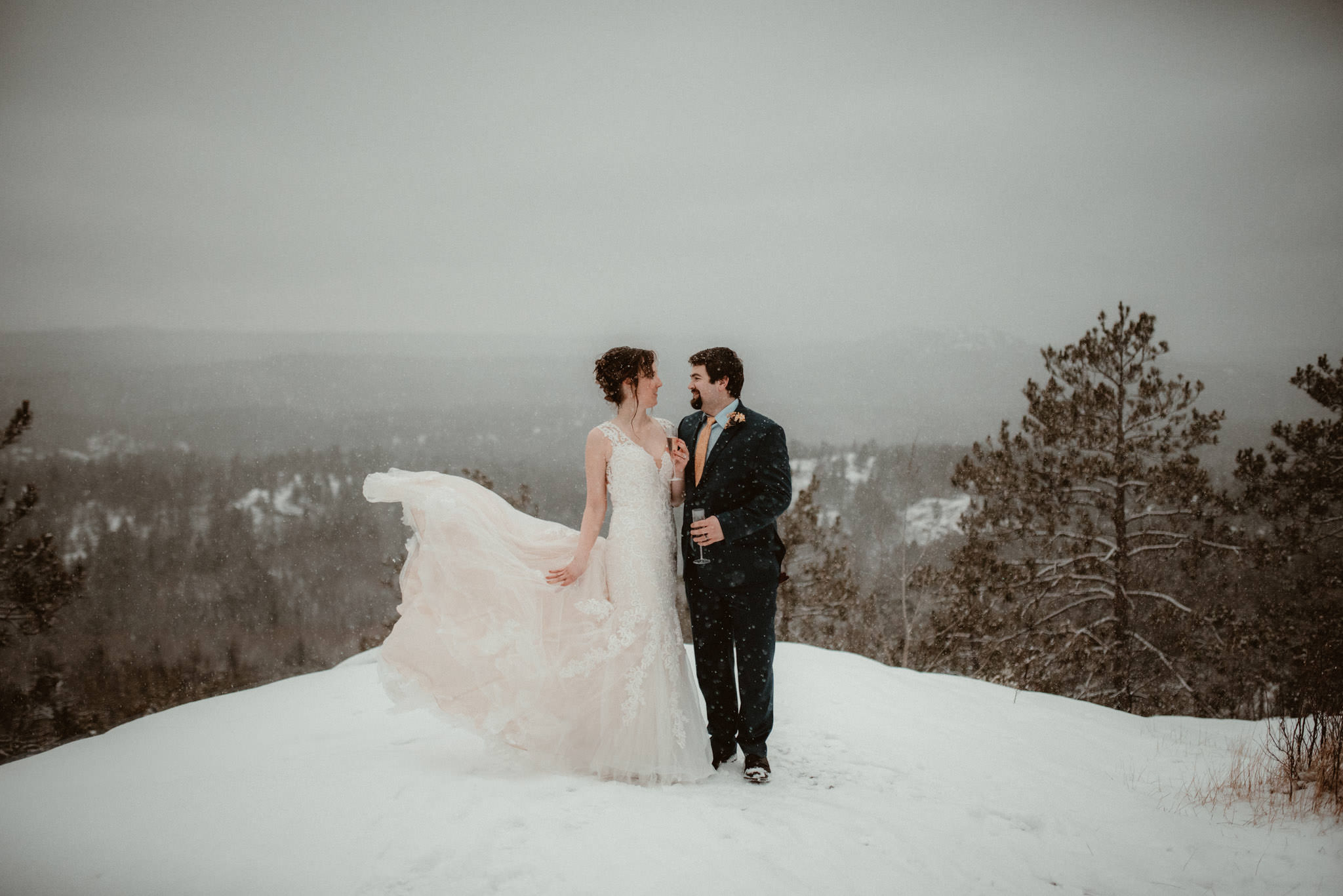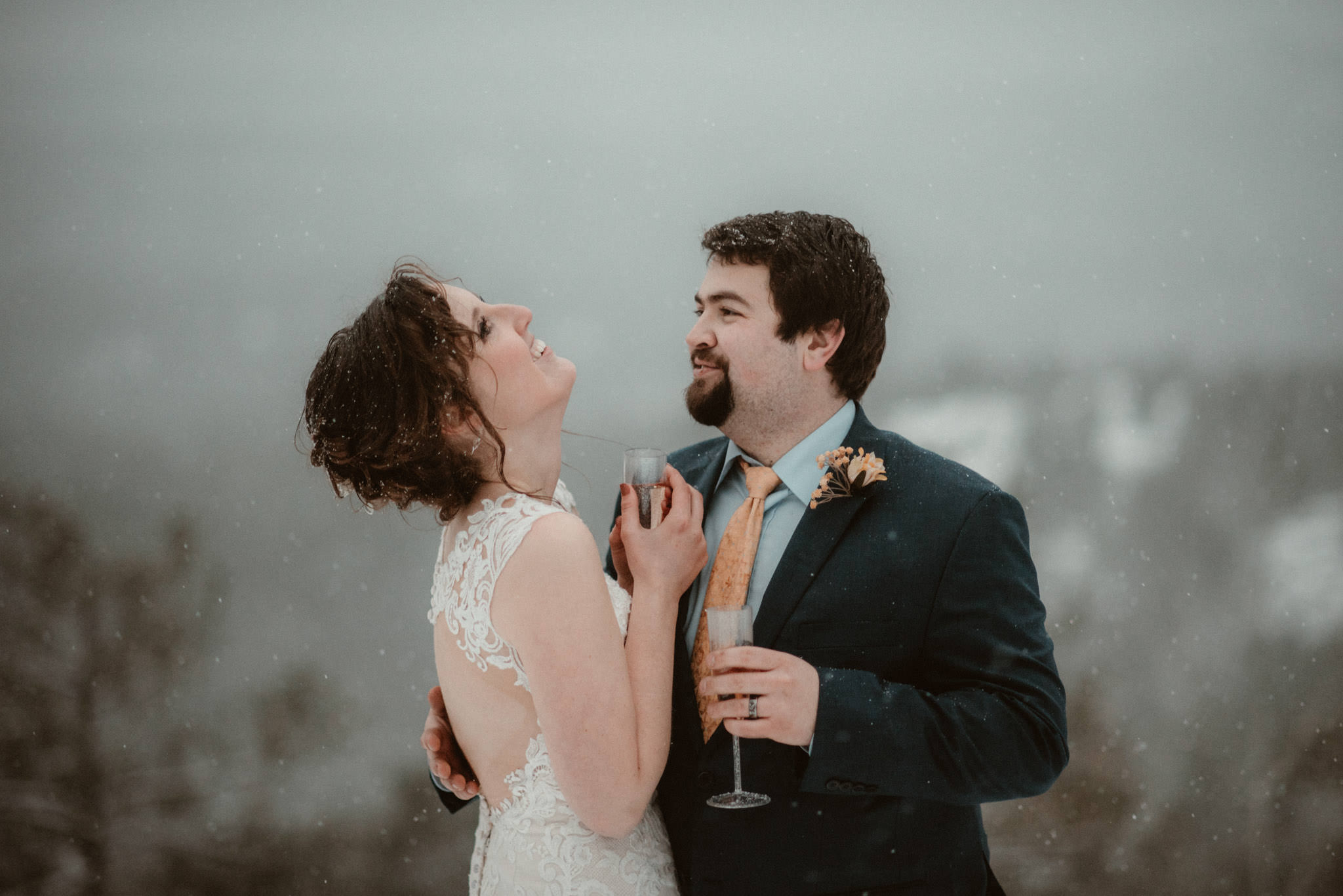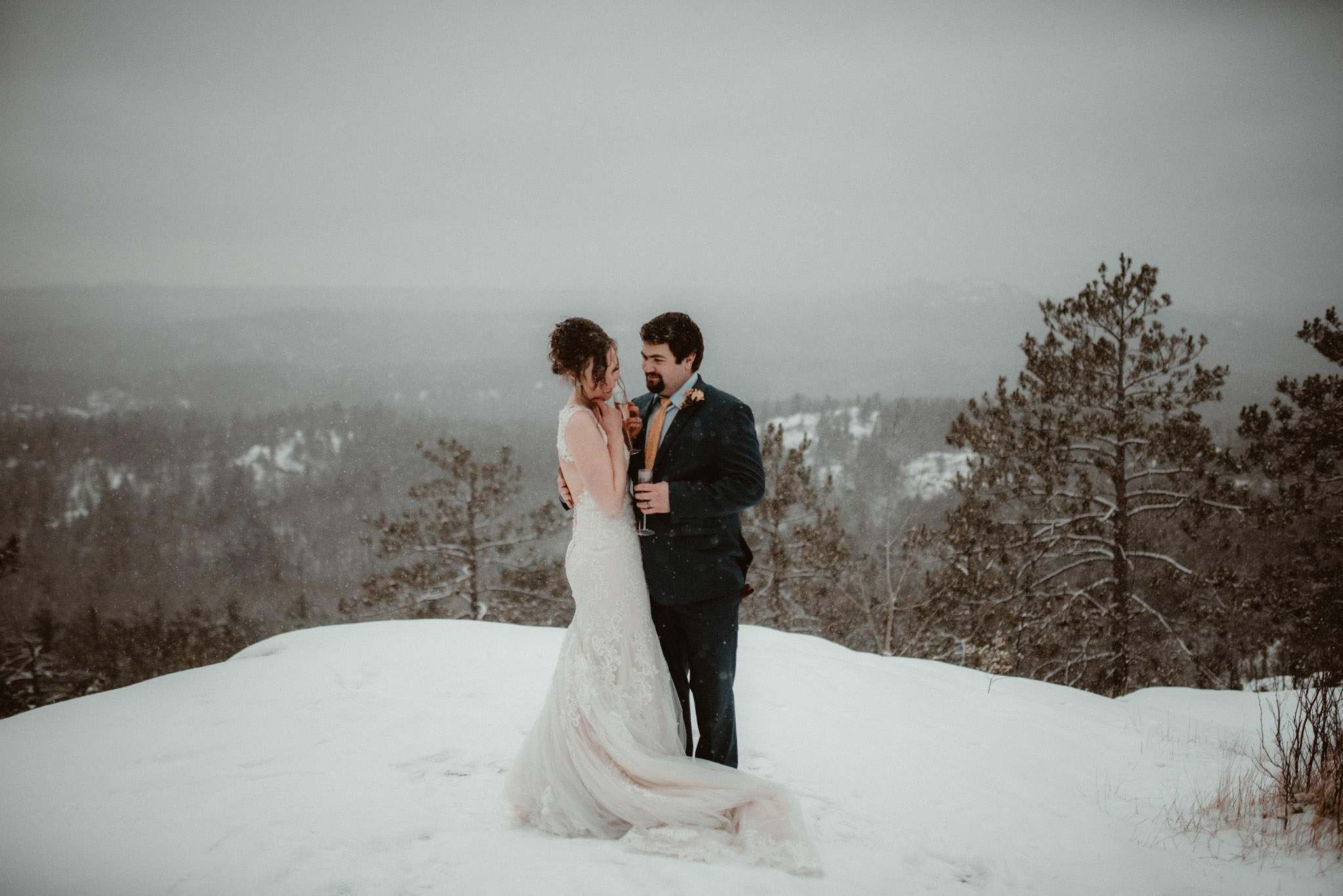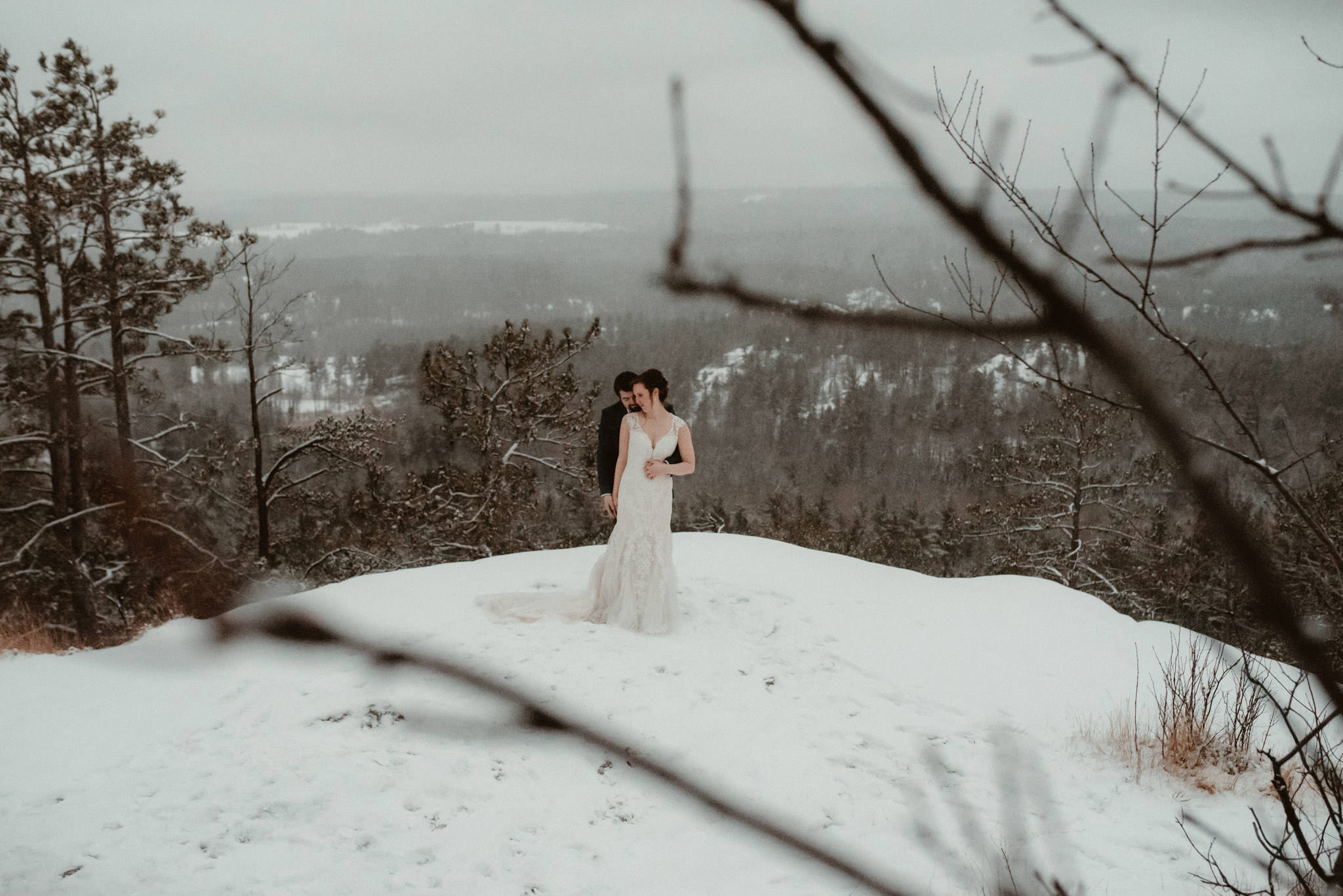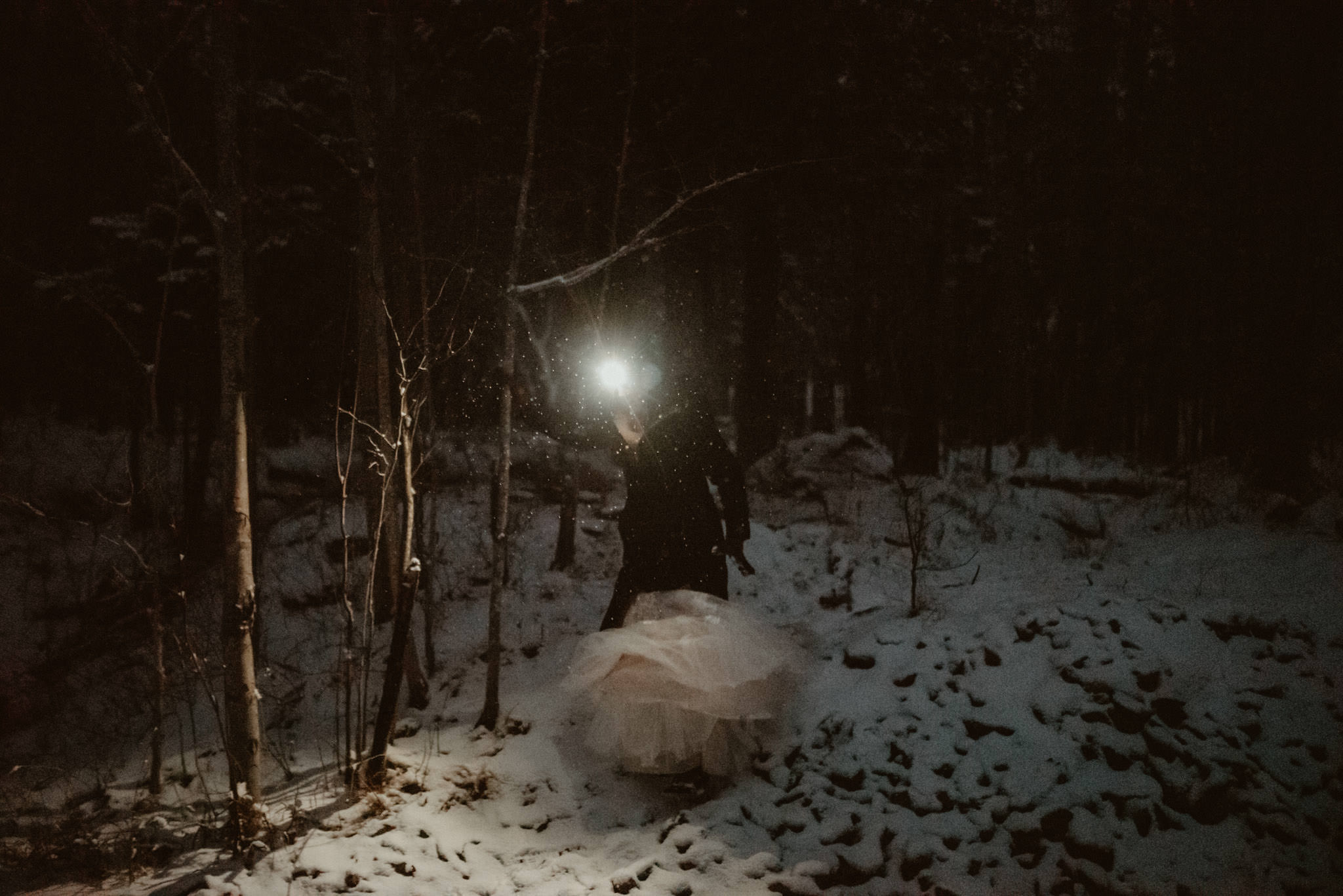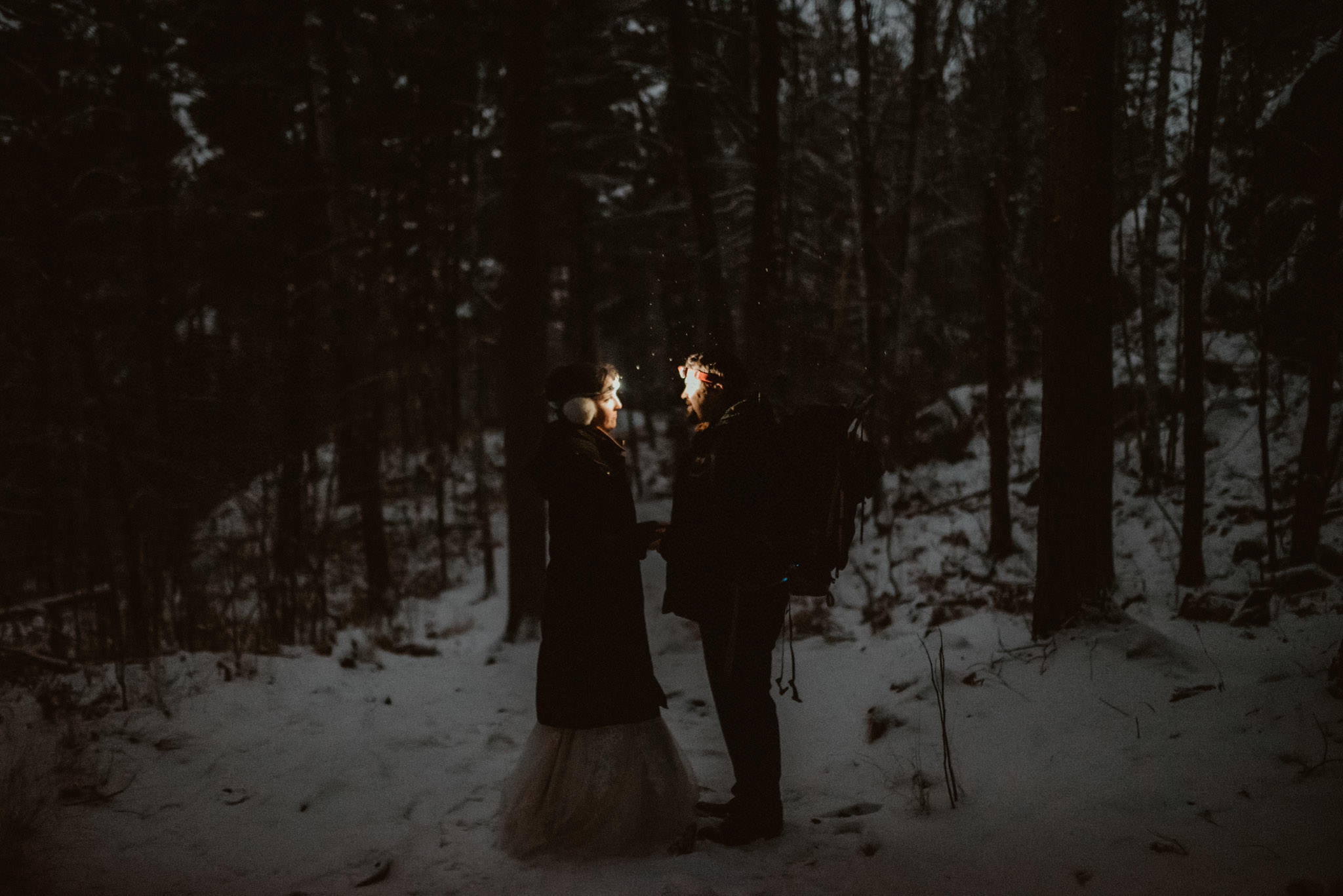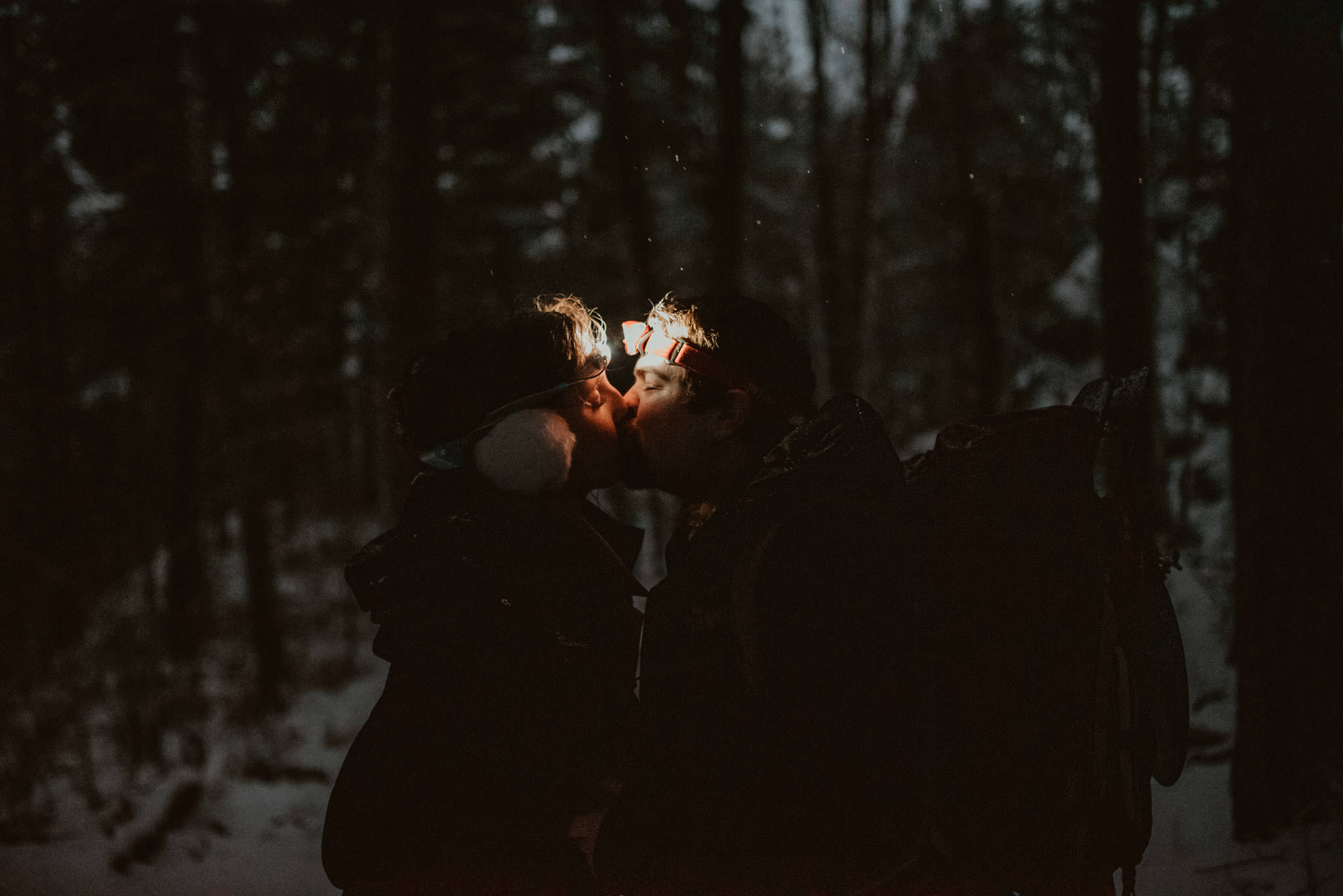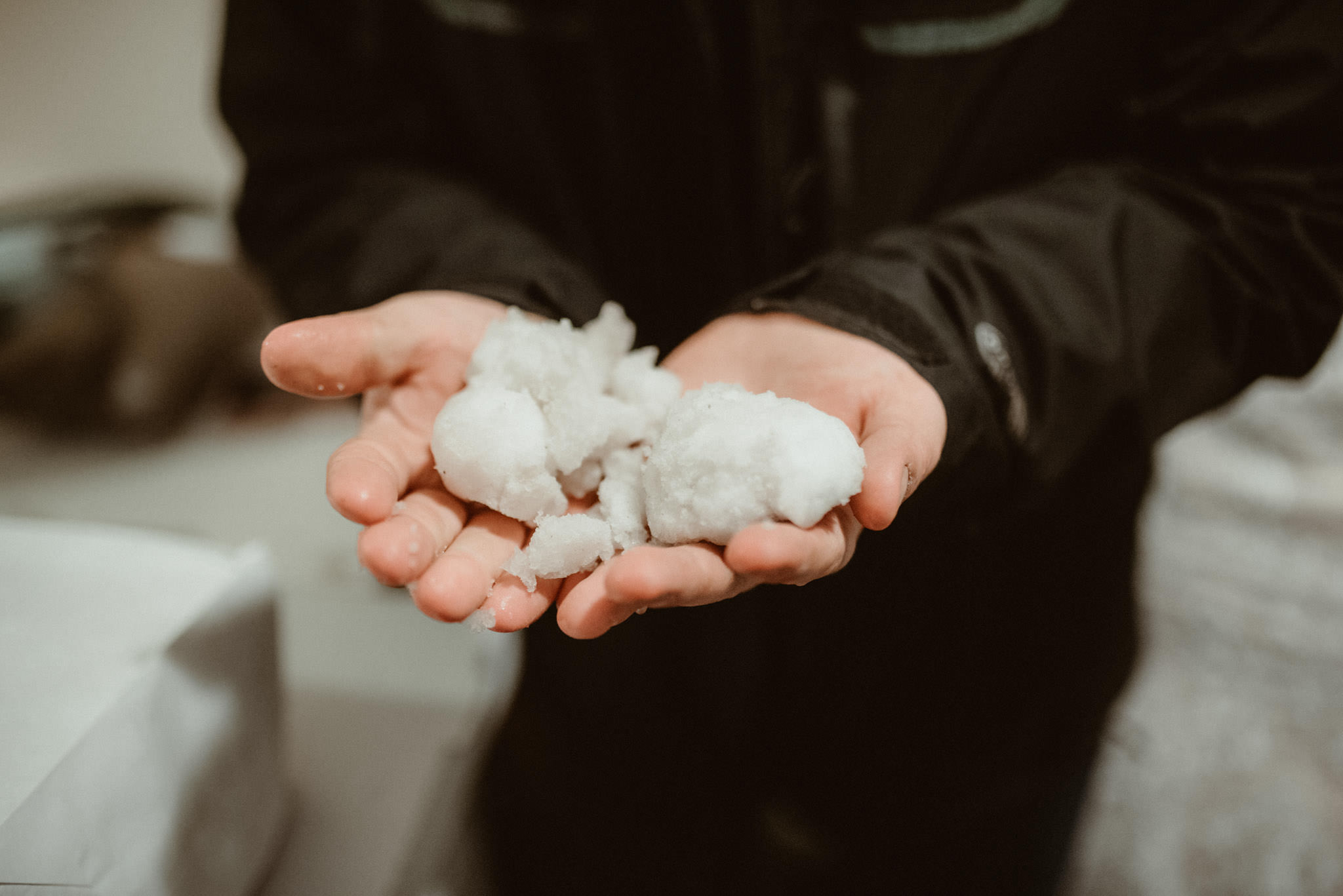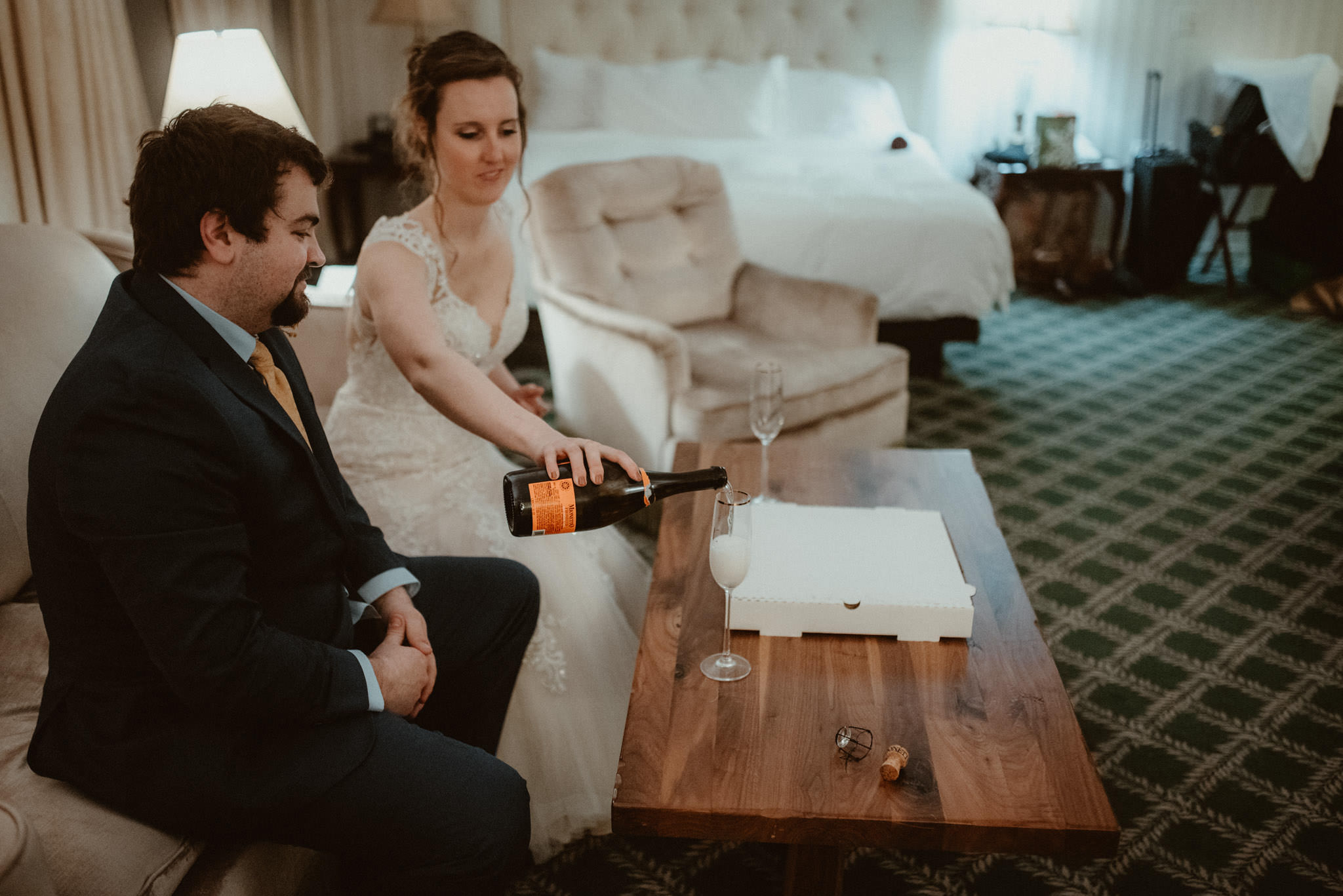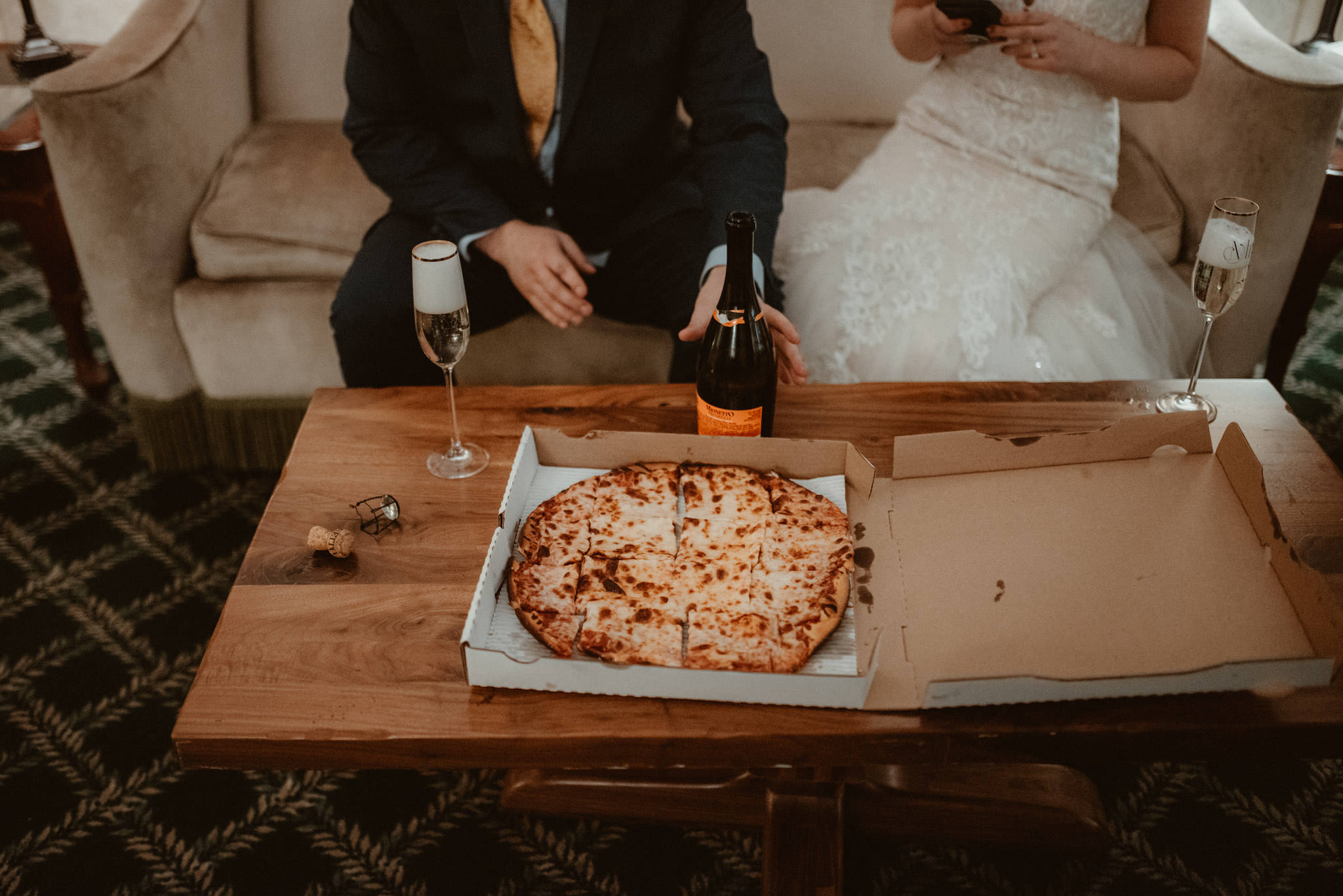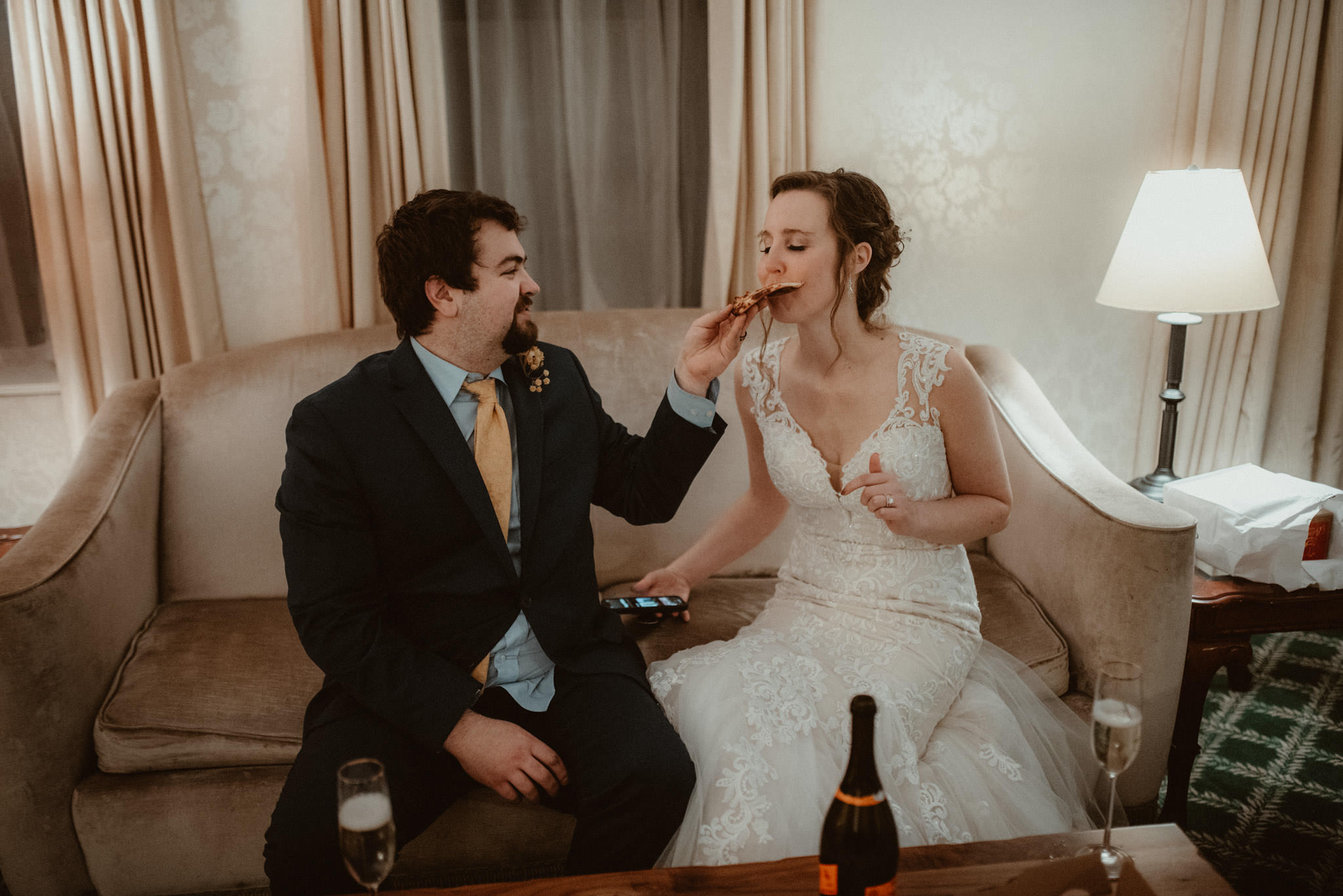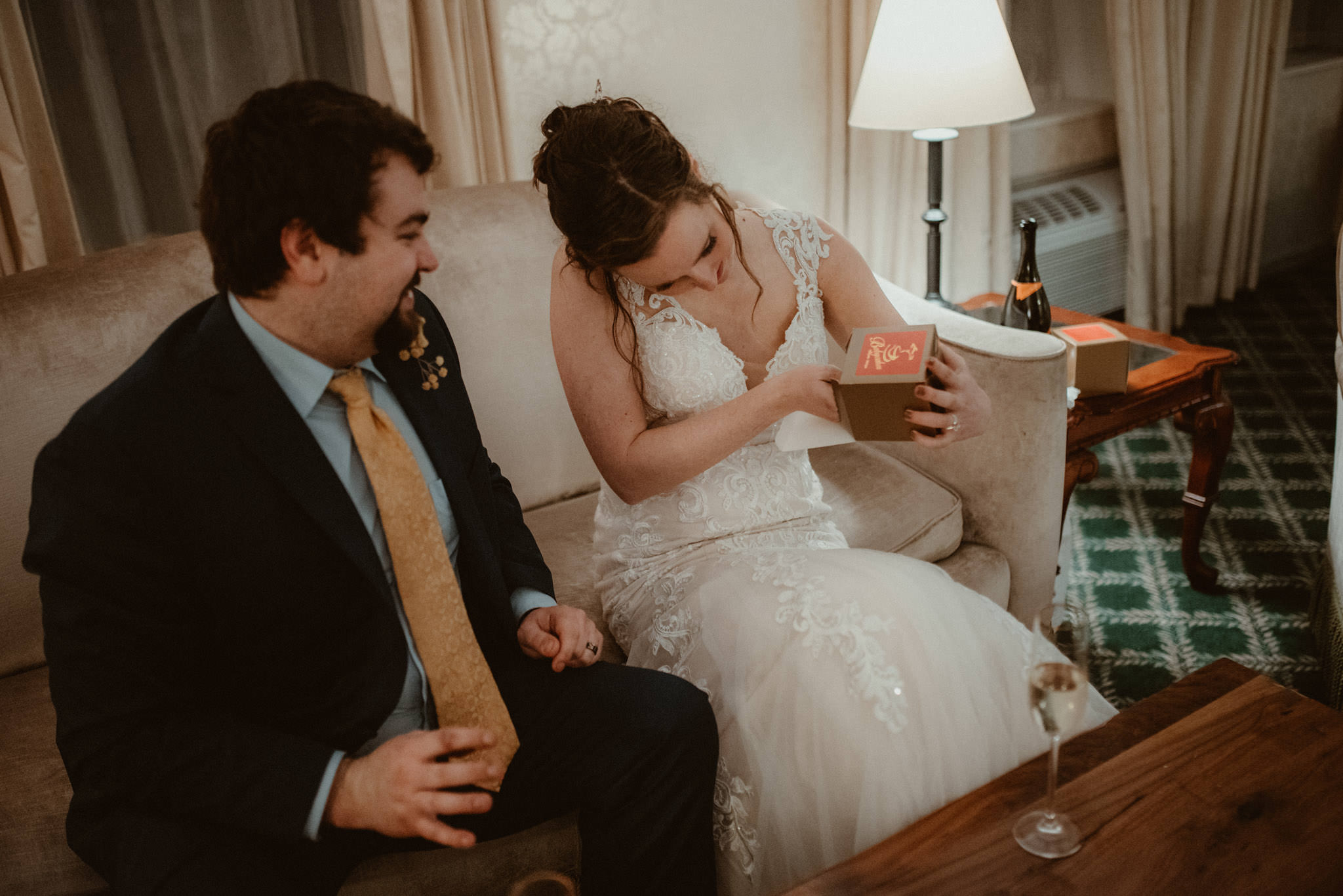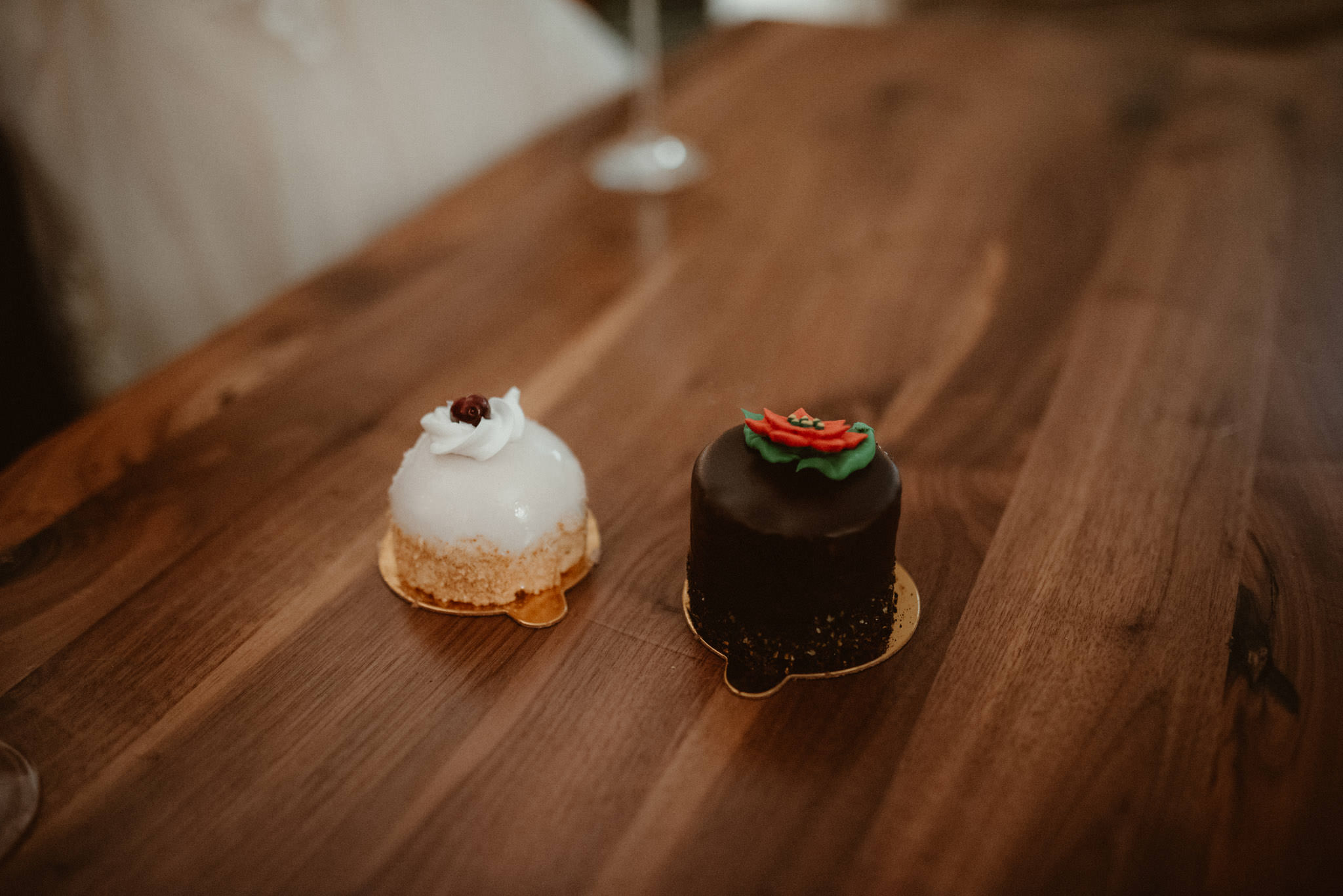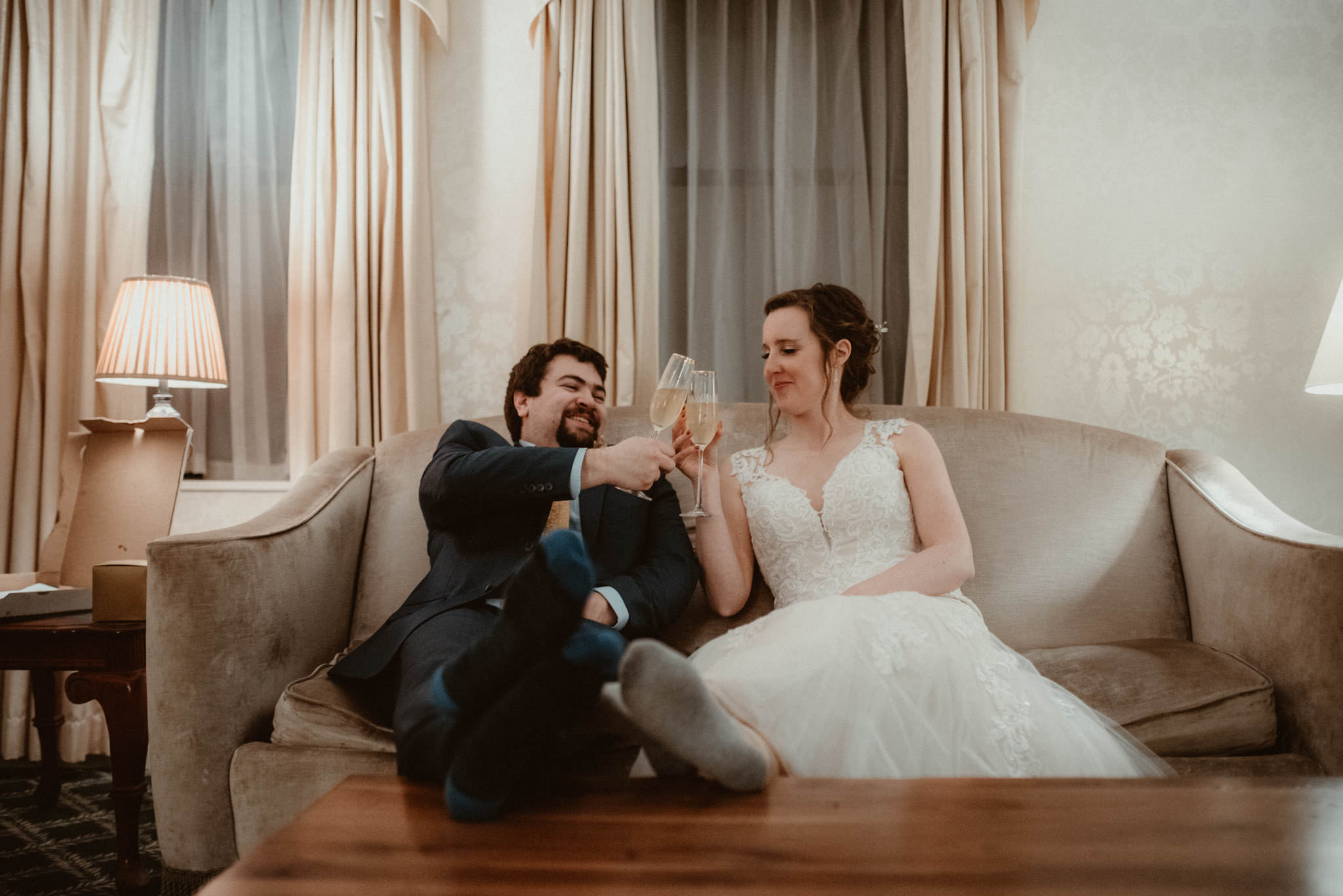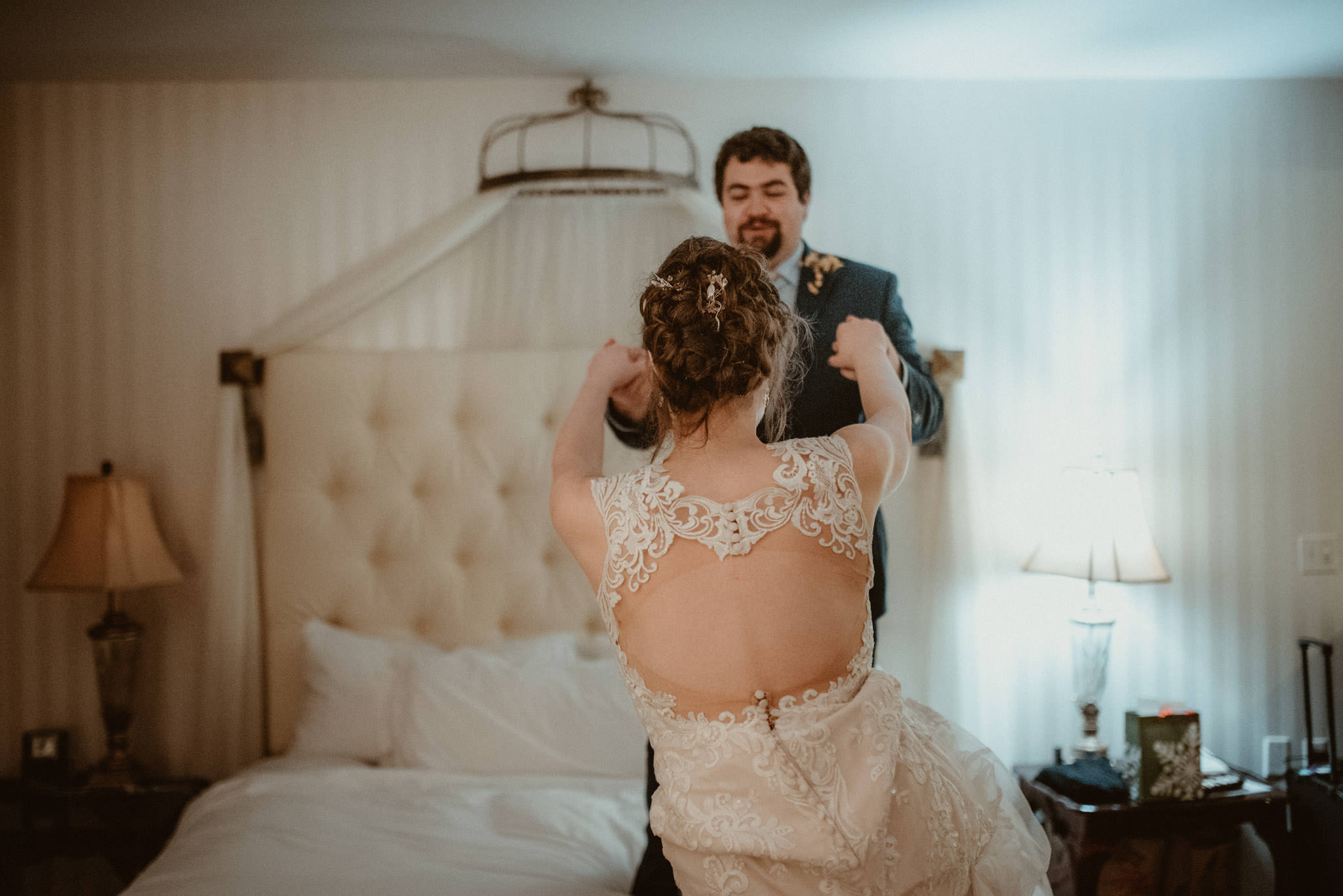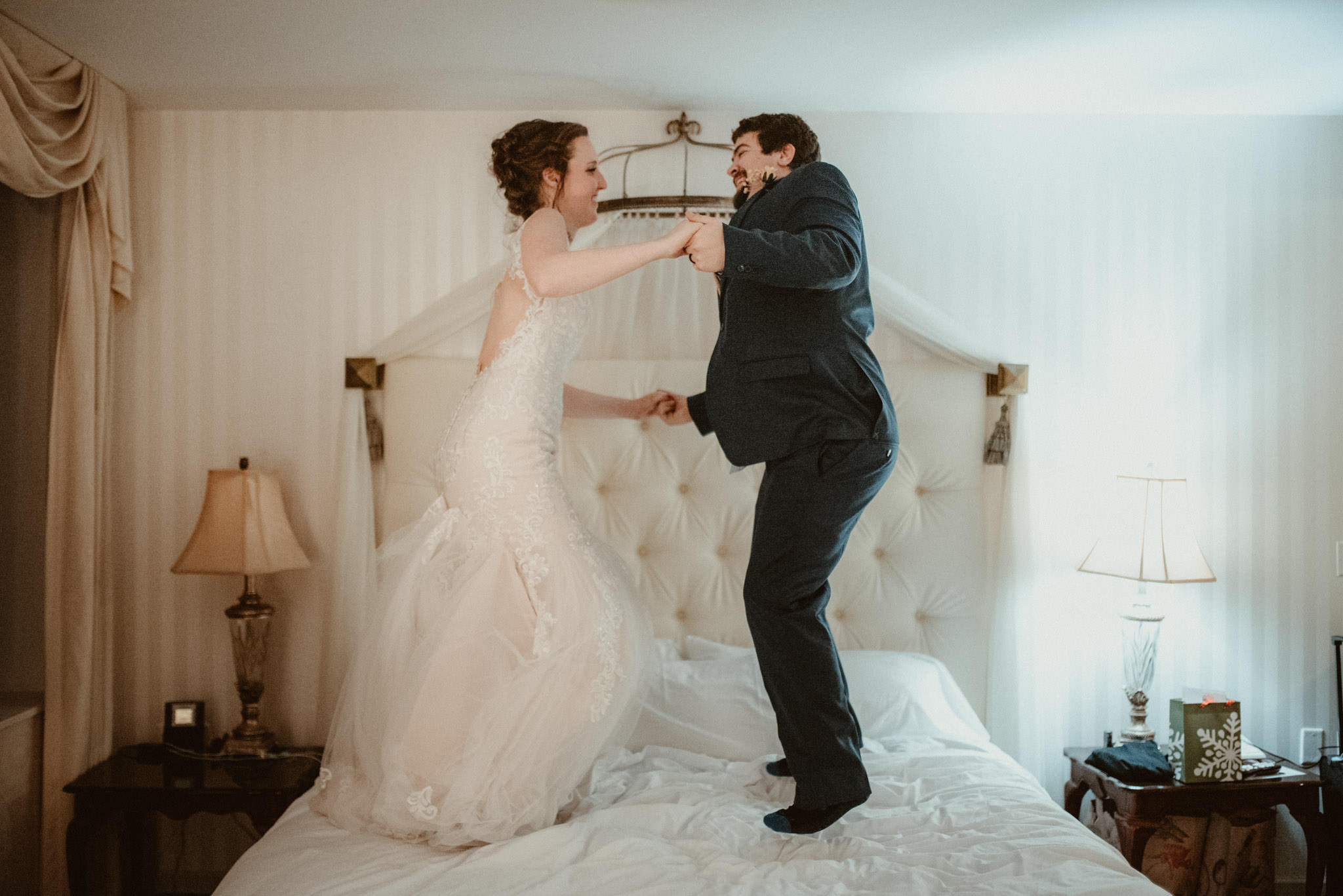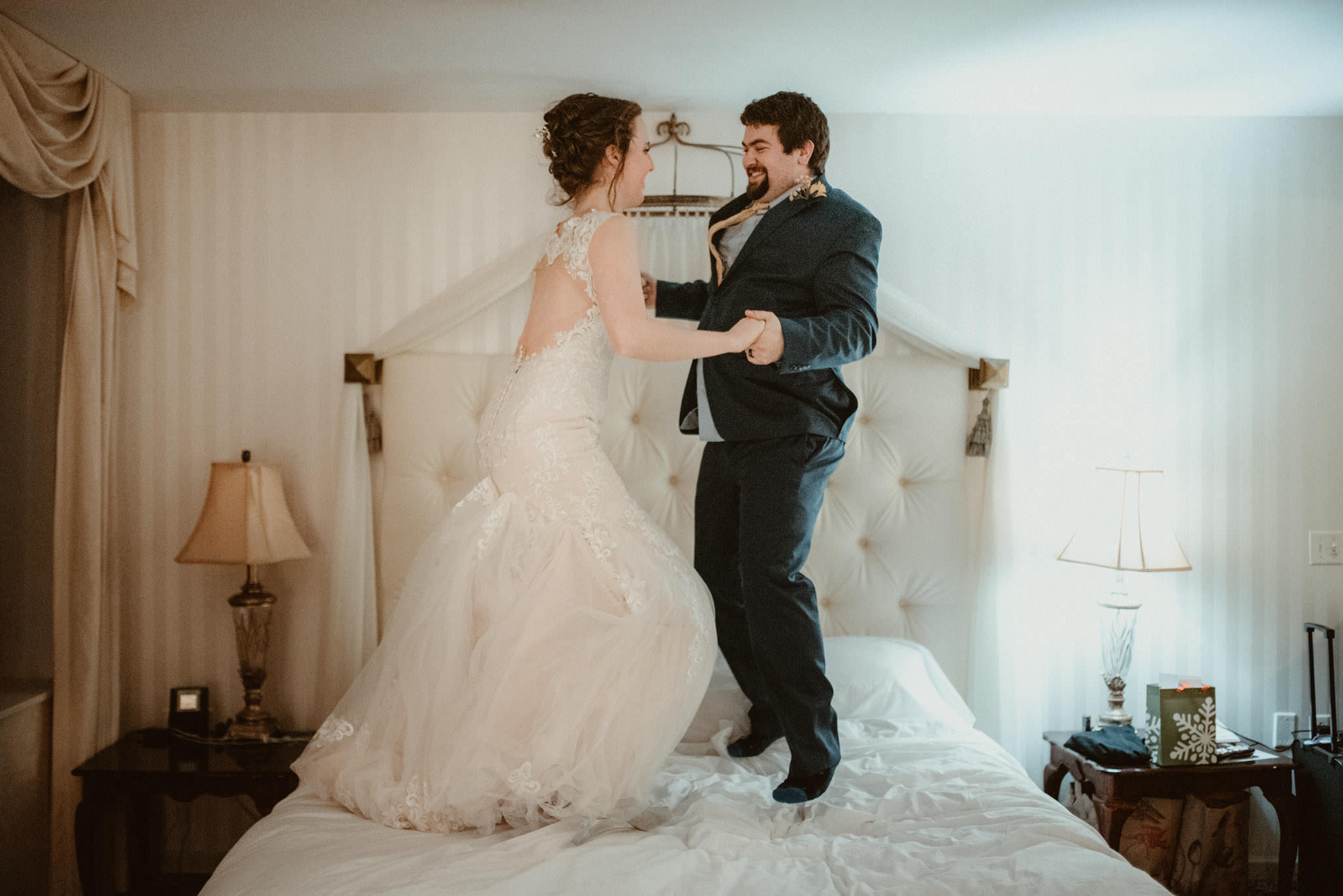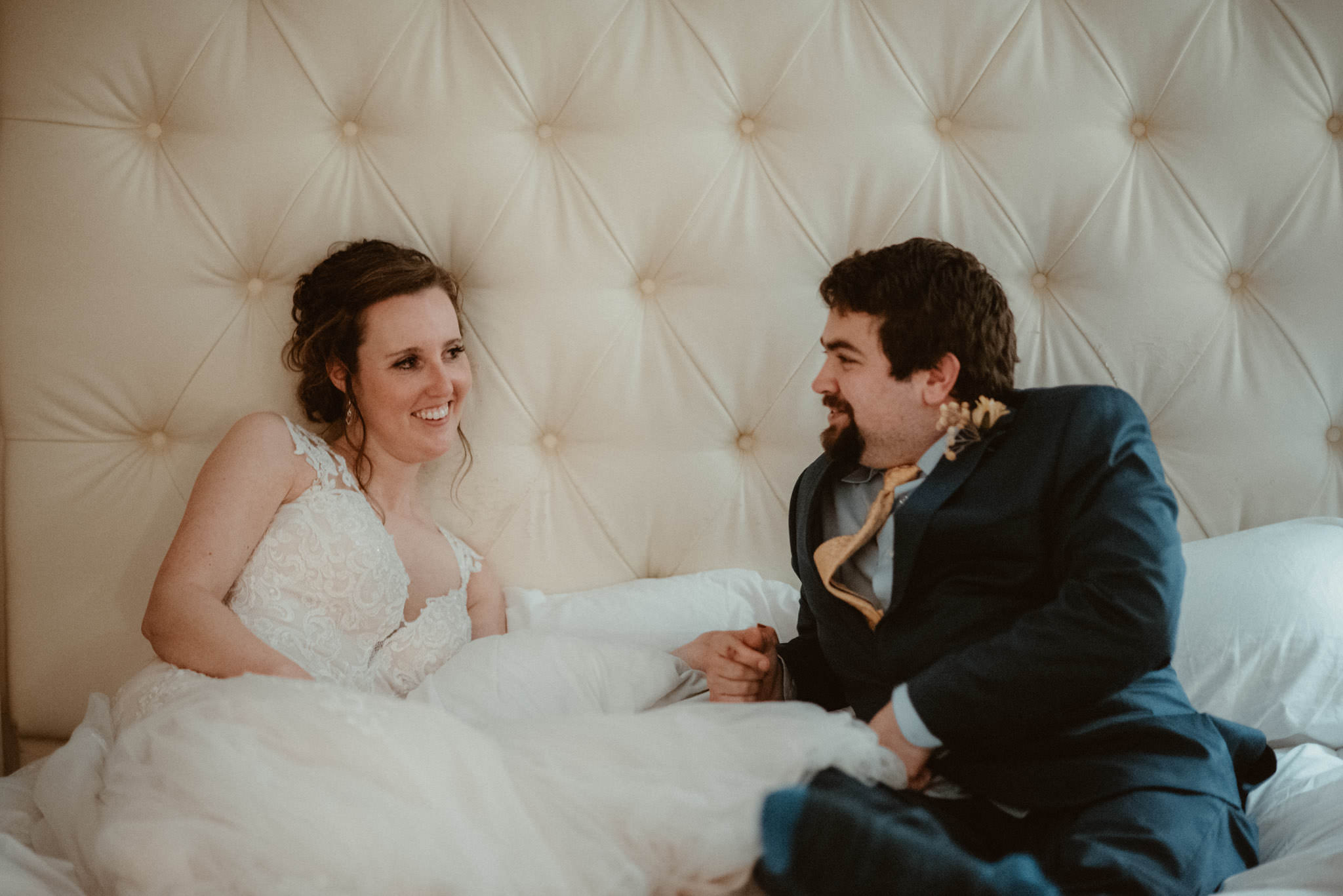 ---
Hey, I'm Andrea. I'm a wedding and elopement photographer for wild-hearted couples, based in Michigan and traveling worldwide to document stories of love and connection. My favorite things to do include exploring in the forest, hiking in wild mountains, and rock hunting on the shores of the Great Lakes. Besides those things, my passion is telling love stories in wild places for couples who want to preserve precious moments and memories. Do you have a story you'd like me to tell?