Why Elope In Michigan's Upper Peninsula?
I was thinking about how magical Michigan's Upper Peninsula is and why eloping there is such an amazing idea. So I decided to write a post about it and show you some reasons why the Upper Peninsula is such a magical place!
Michigan's Upper Peninsula might not be the first place you think of when you're imagining amazing locations and epic backdrops for your elopement setting. But that's part of what makes it special. It's like a secret hidden gem that not a lot of people know about!
The Upper Peninsula of Michigan is a land of ancient spirits, raw beauty, and dramatic landscapes. There are plenty of incredible, magical spots in the Upper Peninsula that are off the beaten path. Places that inspire, energize the soul and are incredibly beautiful.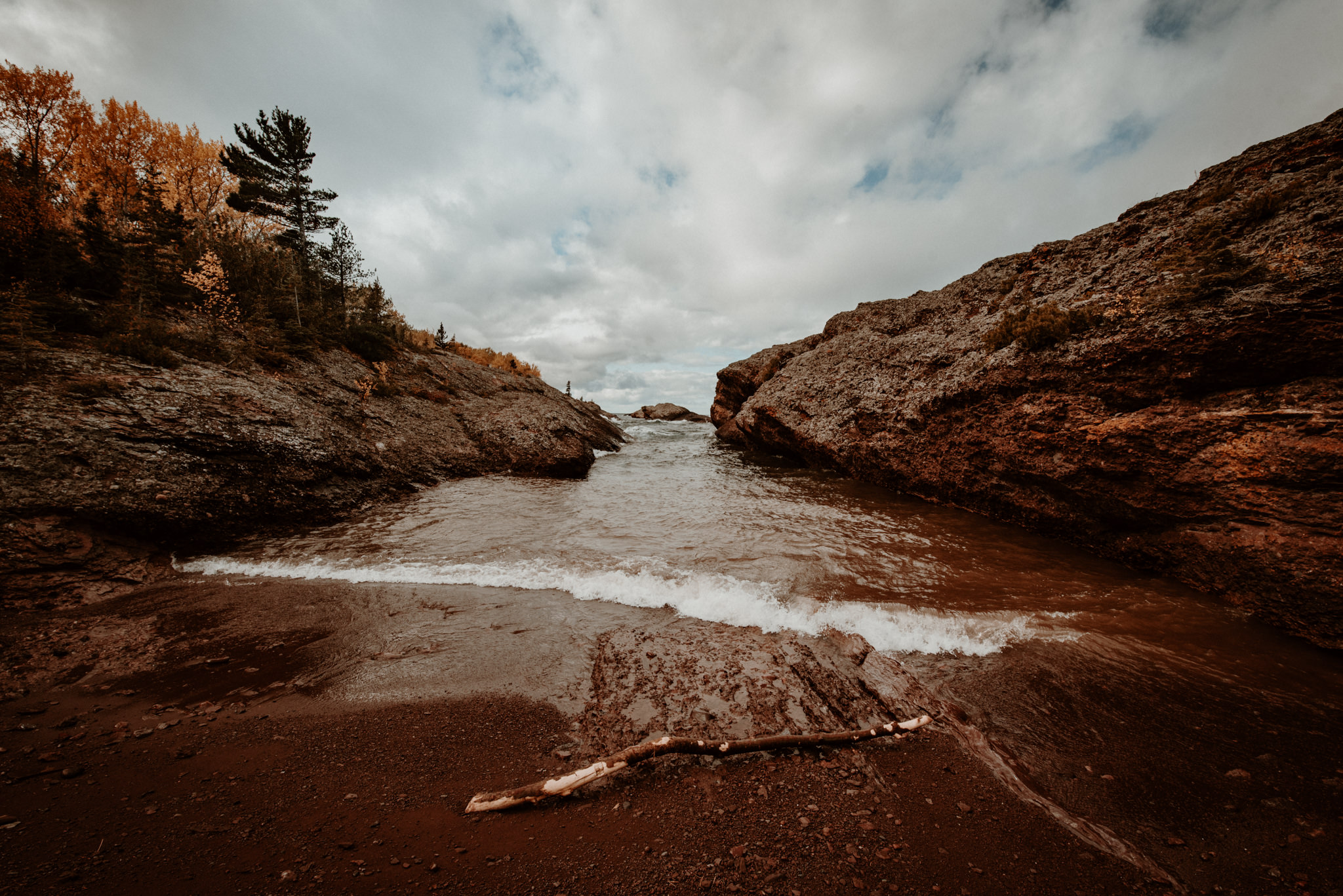 The risks of choosing a popular spot for your elopement
If you're looking online for elopement locations in the US, you'll see places like Joshua Tree, Glacier National Park, The Rocky Mountains, etc. But you know what- everyone else who's eloping is doing the same thing. I've been to these locations for elopements, and they're so popular that you're bound to run into other couples who're eloping, plus the masses of tourists who flock to these popular spots. If a peaceful, secluded elopement ceremony sounds good to you, then I wouldn't recommend these places.
Some of the most popular elopement locations- like Rocky Mountain National Park- have actually made it nearly impossible to elope there, because the toll the popularity has taken on it's landscape. To elope in RMNP now, you need a permit which is very expensive, only a handful are available per year, and you're only allowed to go to designated spots within the park.
Other locations like Horseshoe Bend in the Glen Canyon National Recreation Area have fences now because visitors weren't respecting the dangers inherent, plus the land was getting abused.
What makes the Upper Peninsula so magical?
There are many reasons why eloping in Michigan's Upper Peninsula is so magical. I'll let you in on some of the secrets and stories that make this land so unique and amazing.
Michigan's Upper Peninsula encompasses 28 percent of the state's total landmass. Yet only 3 percent of the state's population lives there. Ever since it was settled, it's been a place of wilderness and wonder. From the breathtaking Pictured Rocks in Munising to the rolling Porcupine Mountains, Tahquamenon Falls, and the iconic Mackinaw Bridge, the UP is full of magic!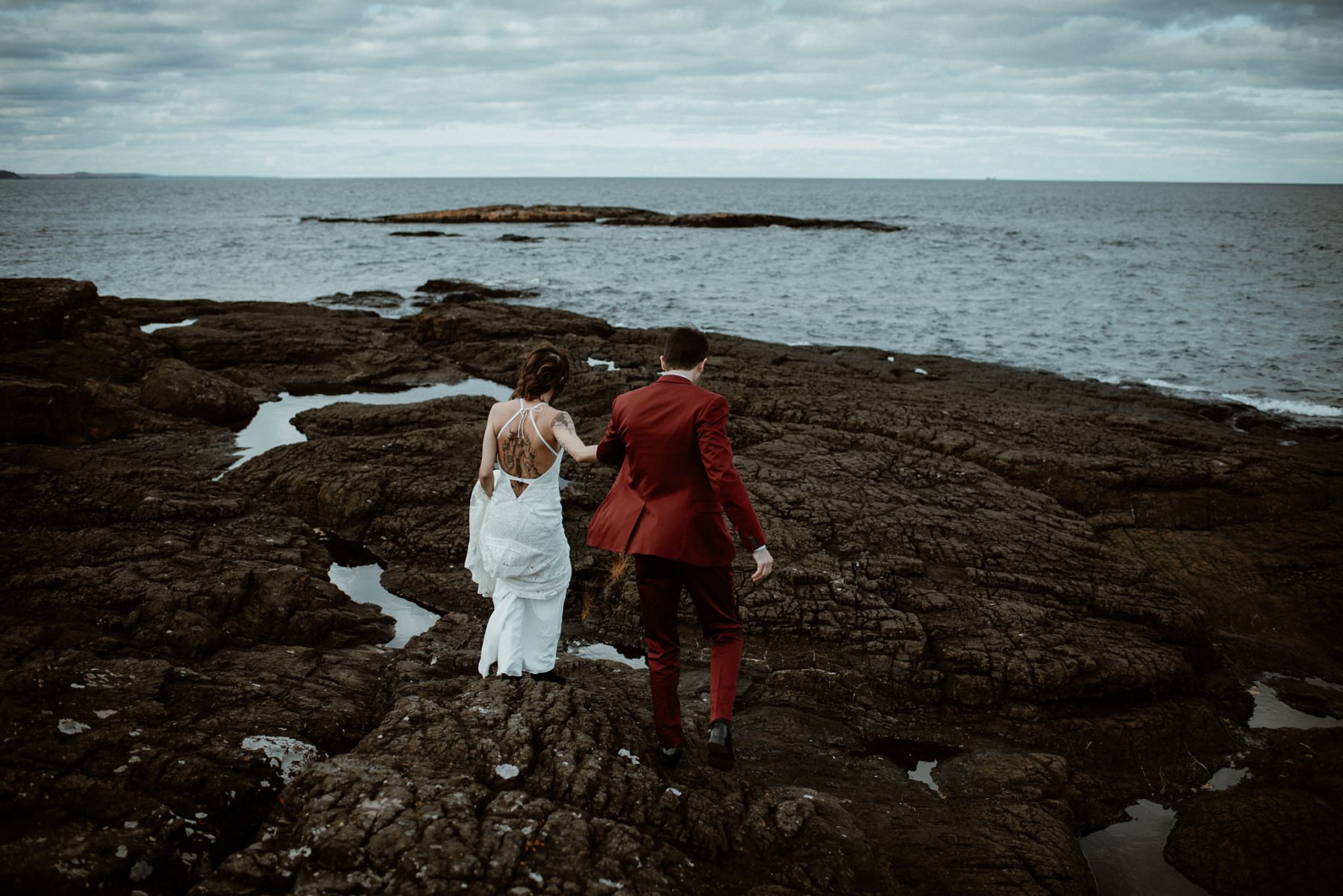 Places of power
Since my childhood, I've been really connected to nature and the earth. I can sense places of power, where there is a strong energy that comes from the landscape or earth itself. Not a lot of couples take this into consideration when choosing an elopement location, but I believe it affects your wedding ceremony when you choose to elope in such a location.
For thousands of years, cultures around the world have known about these places and used them for ceremonial purposes and for magical reasons. In these places, the earth seems extra "alive" with energy. Many people feel inspired, recharged, or uplifted after being in such a place.
The Upper Peninsula has many places of power. I love taking couples where they can feel the energy and experience it together.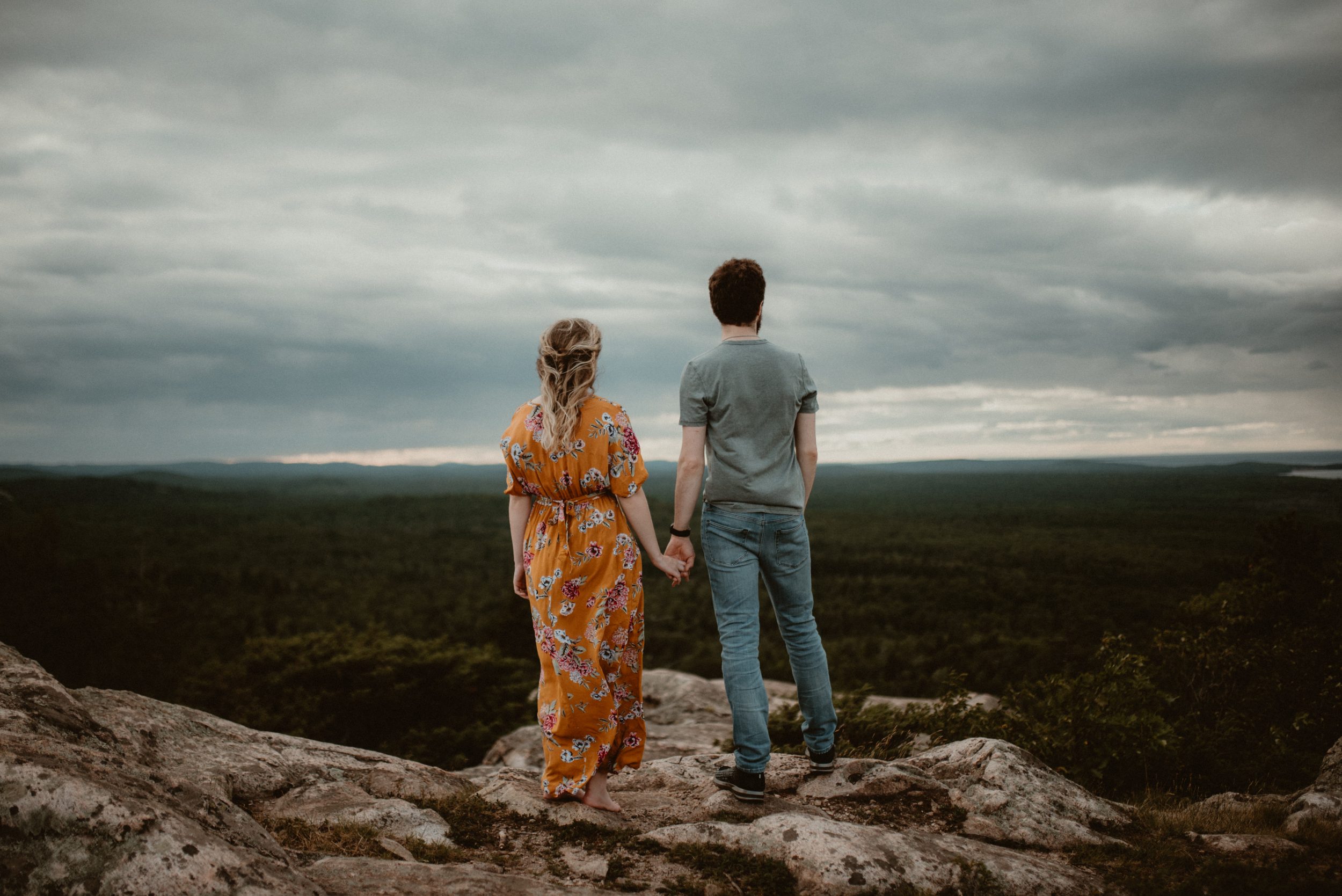 Ley Lines
Ley lines are lines of energy that are present around the globe. They form a grid similar to latitudinal and longitudinal lines. They are dotted with monuments, ancient sacred sites, and natural landforms. The lines carry "rivers" of supernatural energy.
Ley lines have been studied since 1921. Along the ley lines lie the Great Pyramids of Giza, Machu Picchu, and Stonehenge- all wonders of the world that continue to surprise and baffle archaeologists today. It is thought their presence on ley lines could explain part of their mysteries.
Michigan's Upper Peninsula lies within a geometric concentrated area of ley lines, and several ley lines actually run through it.
Ancient Volcanoes
The geology of the area surrounding Lake Superior is super interesting! The rocks and land features tell a story of an ancient land with mountains and volcanoes. The great mountain range of Michigan's Upper Peninsula has eroded and changed over the last billion years, but the evidence remains.
Lake Superior was born because of a myriad of volcanic activity. Imagine huge fountains of fiery lava erupting up from fissures that extended for miles across a barren plain. The lava eventually spread out and turned into basalt- a type of igneous rock that is found in and all around Lake Superior.
You can see (and even walk on) the ancient flows of lava evident in the basalt formations in many places along the Lake Superior shoreline. Some of my favorite places to experience this are the Black Rocks in Marquette and the lakeshore in Copper Harbor.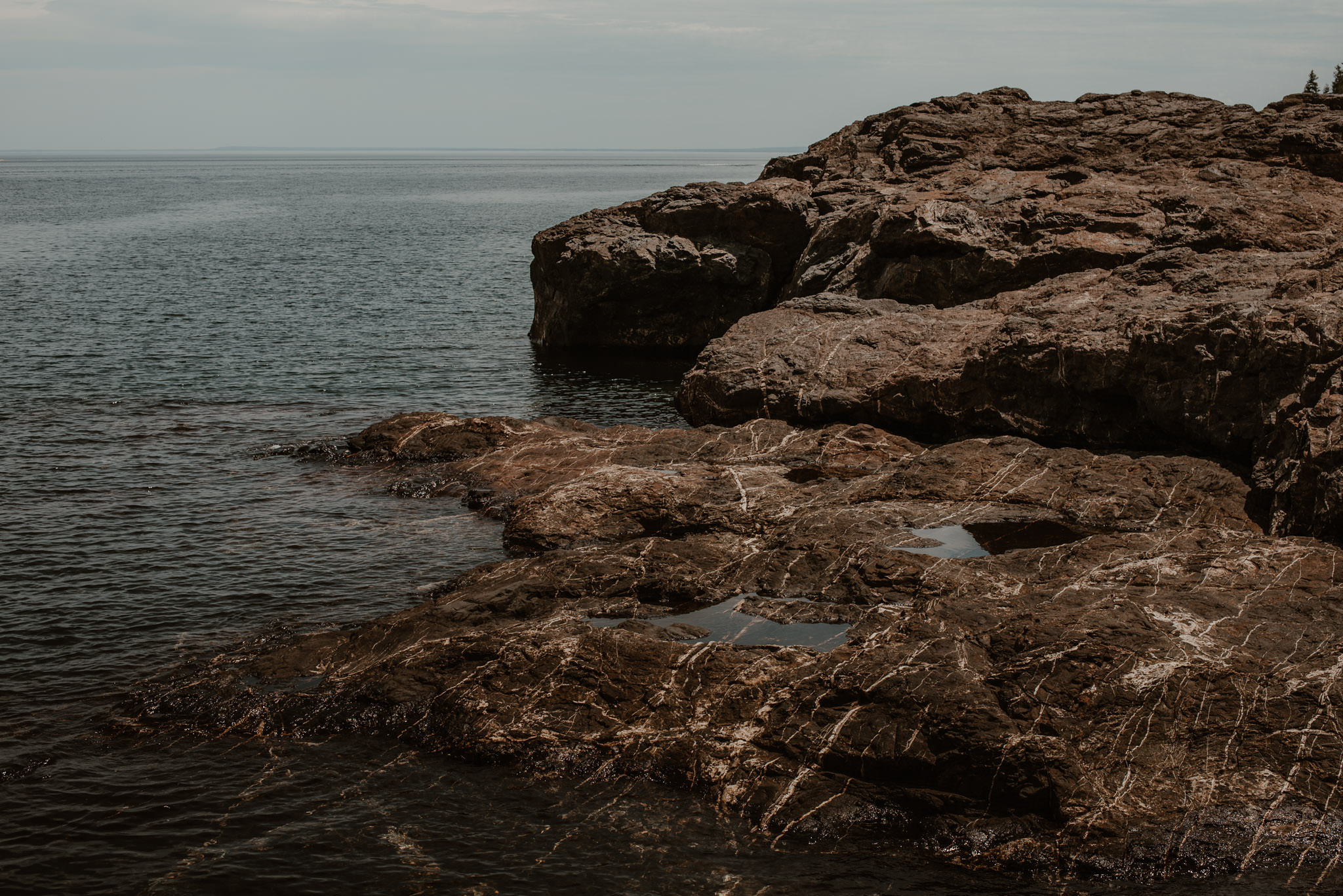 Water Magic
The Upper Peninsula has a lot of water, in case you weren't aware. ;) Besides being surrounded by the world's greatest lakes, there are many rivers that run through this land. There are amazing waterfalls and natural springs such as the sacred Native American named "Kitch-iti-kipi".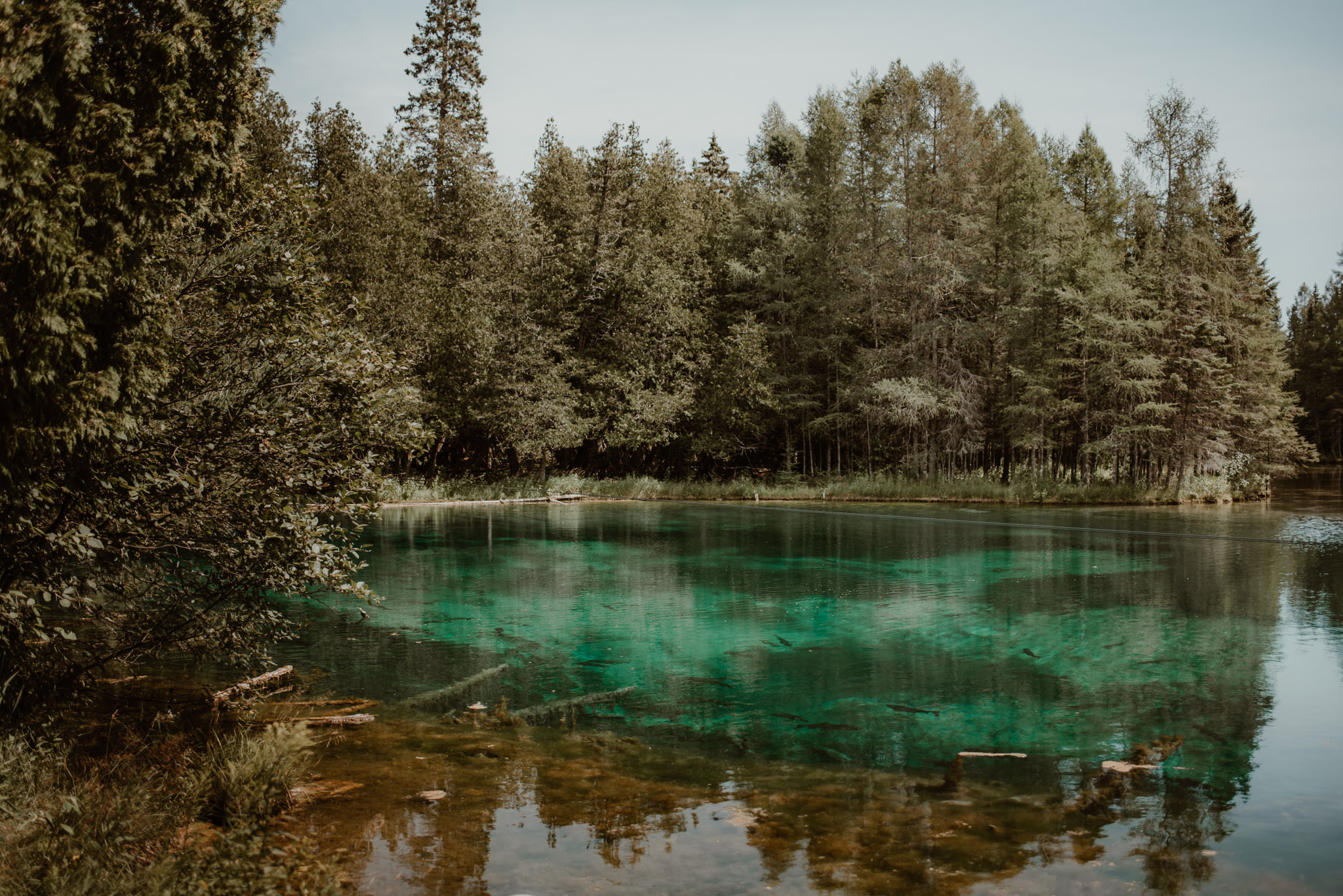 It is a scientific fact that moving water creates negative ions. And negative ions create positive vibes! Negative ions are molecules that we inhale in abundance in certain environments. Waterfalls, swift rivers, and waves all create them, as well as thunderstorms. Negative ions are absorbed into our bloodstream and produce biochemical reactions that increase levels of serotonin, helping to alleviate depression, relieve stress, and boost our energy and mood.
Planning your trip to the Upper Peninsula
If you're planning on visiting the UP, there are some things you should keep in mind. For instance, during the early summer black flies are rampant, especially near the shoreline. These are biting flies and they're really annoying. Wearing protective clothing can help, as well as using bug relief spray or lotion, but the flies are cunning and nothing is really 100% effective. The best thing to do to avoid them is to visit at another time. If you happen to be in the UP during fly season, venturing out mid-day is best. The flies are most active when the sun is lower in the sky.
Speaking of insect pests, there are also mosquitoes and ticks in the UP, so it's good to plan on bringing insect repellant.
In the winter, the UP is a rugged place. Many roads become closed or inaccessible. If I'm working with you as your photographer, I will help you figure out all these logistics.
Popular spots like the Black Rocks in Marquette can be quite busy in the warm summer months. Tourists and college students like to come here for the aesthetic as well as swimming and diving in the coves. The good news is that it's absolutely gorgeous in the fall and winter months, too!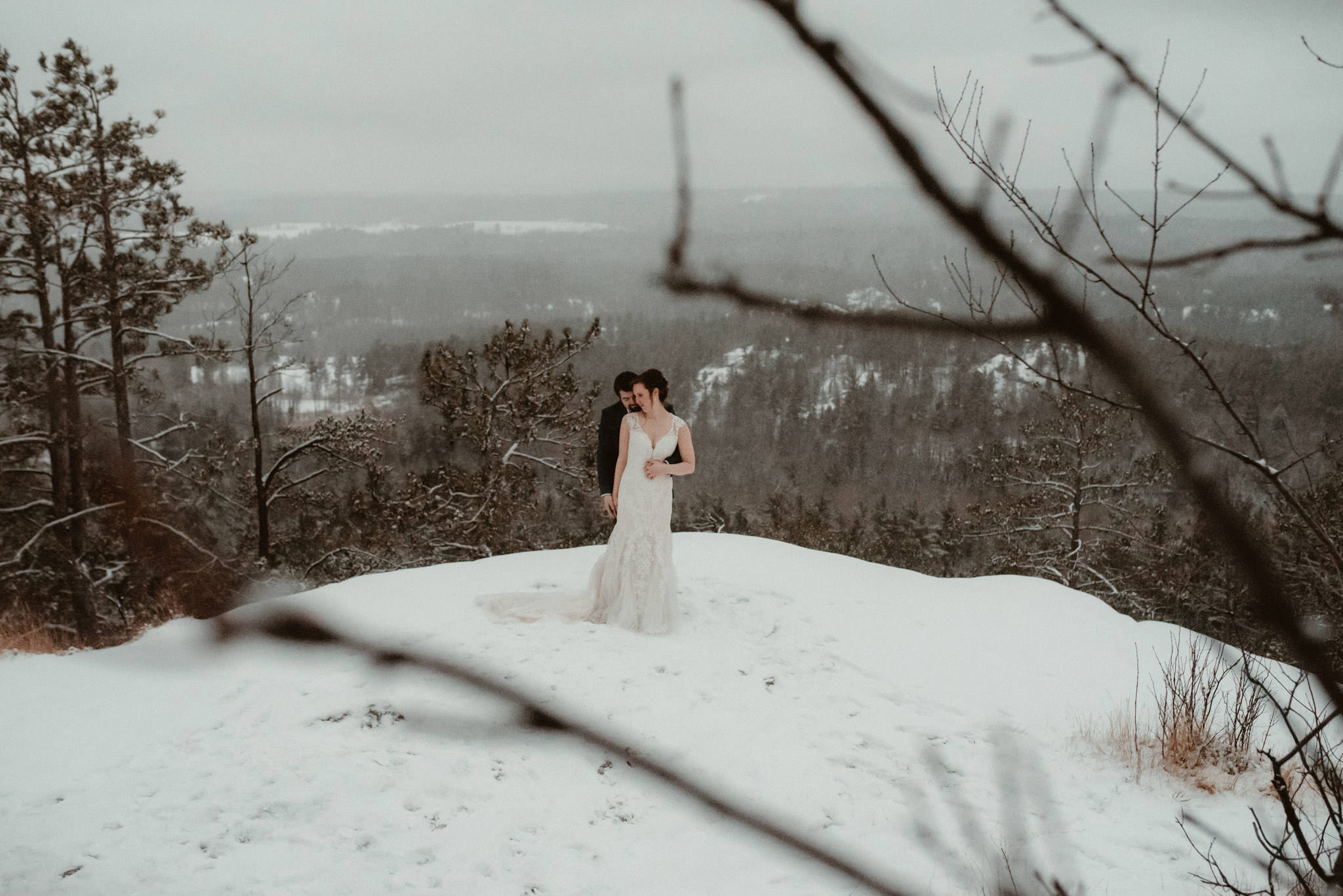 Respect nature
Lastly, if you're going to visit the Upper Peninsula, you should learn and adhere to the 7 Principles of Leave No Trace.
The UP is an amazing and (mostly) unspoiled treasure, so please do your part to keep it that way!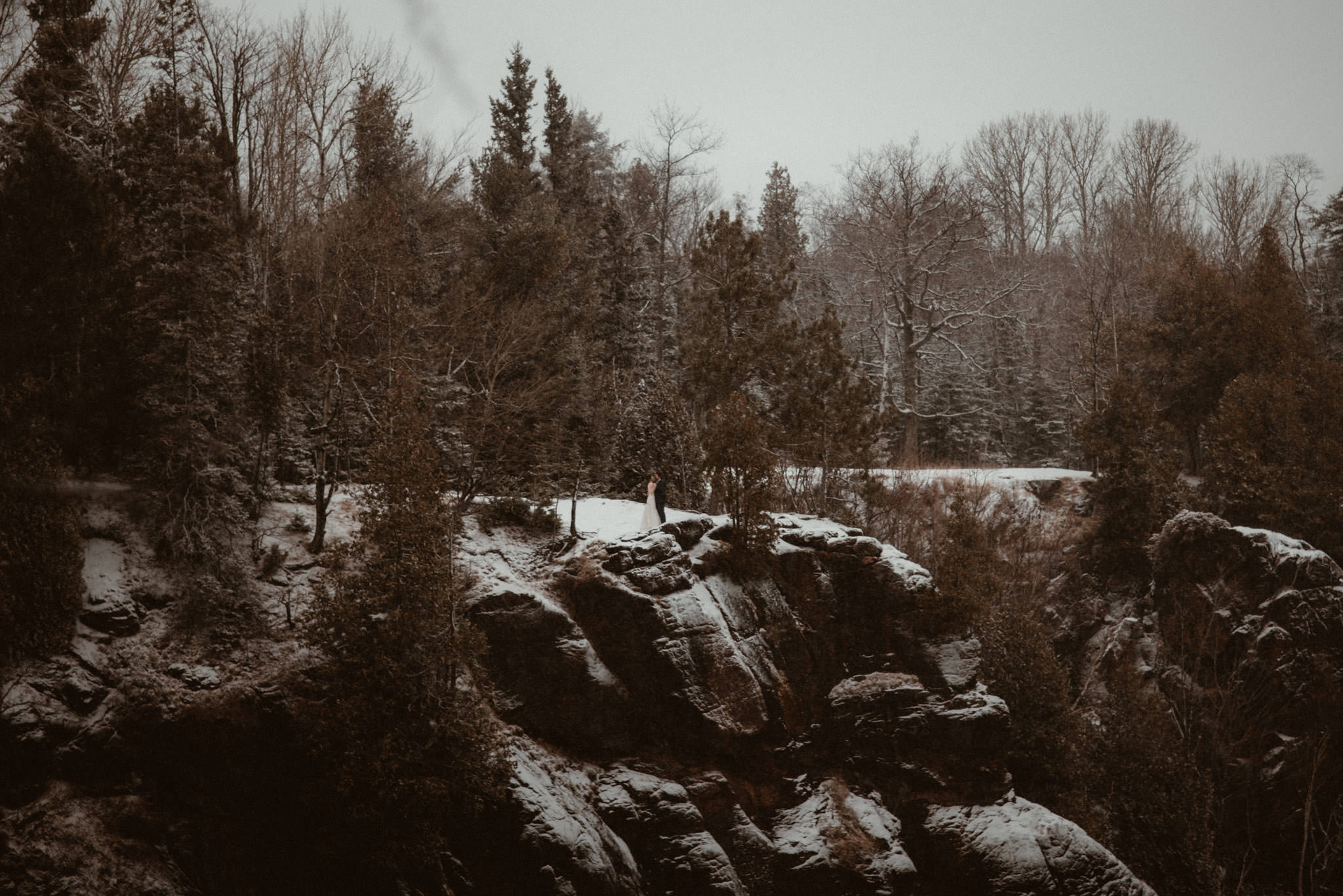 ---
Hey, I'm Andrea. I'm a wedding and elopement photographer, based in Michigan's Upper Peninsula and traveling worldwide to document stories of love and connection. My favorite things to do include exploring in the forest, hiking in wild mountains, and rock hunting on the shores of the Great Lakes. Besides those things, my passion is telling love stories in wild places for couples who want to preserve precious moments and memories. Do you have a story you'd like me to tell?