Sugarloaf Mountain Elopement
"All I know is there is something eternal about us. Some sort of infinite continuity between you and me. Before the ocean learned to dance on the shore. Before the stars found their home. Somewhere, in some way, there were remnants of you and me." -JmStorm
This Sugarloaf Mountain elopement in Michigan's Upper Peninsula was absolutely incredible! Sugarloaf Mountain is located minutes from Marquette, and was the perfect setting for this wild & witchy Michigan elopement.
Eloping in Michigan's UP
Michigan's Upper Peninsula is truly a hidden gem if you love the outdoors. There are many unique landscapes and wild places to explore. Which makes it a great destination for an elopement!
Rachel + David chose to elope in Michigan's UP to take advantage of the unique features and landscapes it has to offer. The day started with the two of them getting ready at Marquette's historic Landmark Inn. From there we ventured over the Presque Isle to explore the otherworldly black rocks.
Sugarloaf Mountain Elopement
Afterwards, we met up with their officiant Abby, who owns The Just Rite (she's seriously amazing), their dog, and David's parents to hike up the mountain. It's not a strenuous hike, and only takes about 30 minutes at an easy pace. We summited the mountain just as the sun was starting to set, and everyone helped to set up the ceremony.
Pagan Wedding Ceremony
The ceremony was intimate, with just a few people there, and it was incredibly personal. The couple wanted to incorporate witchy, pagan elements into their ceremony. Atop the mountain, they set up a small altar space and Rachel cast a circle of protection with salt. Candles were lit, and sage was burned. Then the ceremony began. Rachel and David read their own vows, and I'd be lying if I said I didn't shed a tear or two! It was incredibly heartfelt and momentous.
The Handfasting
At the end of the ceremony, Abby performed a handfasting ritual. The couple's hands were bound with cords, representing their spiritual union. They kissed, and we all cheered! The light was fading at this point, so we headed down the mountain and back to the Landmark Inn to celebrate.
I loved this wedding because Rachel & David did it THEIR way, and it ended up being so incredibly special. Their wedding day was a true reflection of what matters to them. There was no stress or drama. It was intimate and joyous. A truly unforgettable Michigan elopement.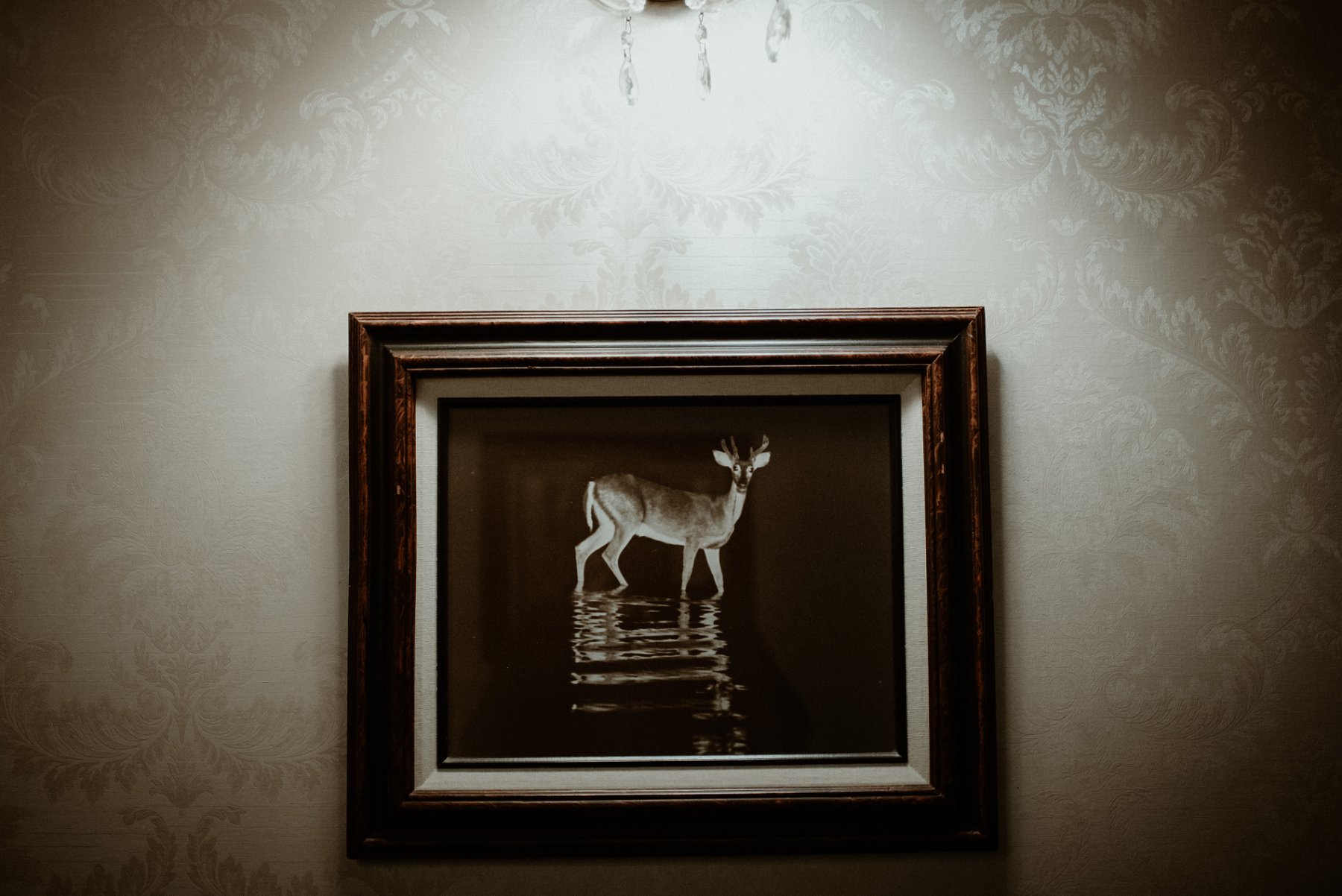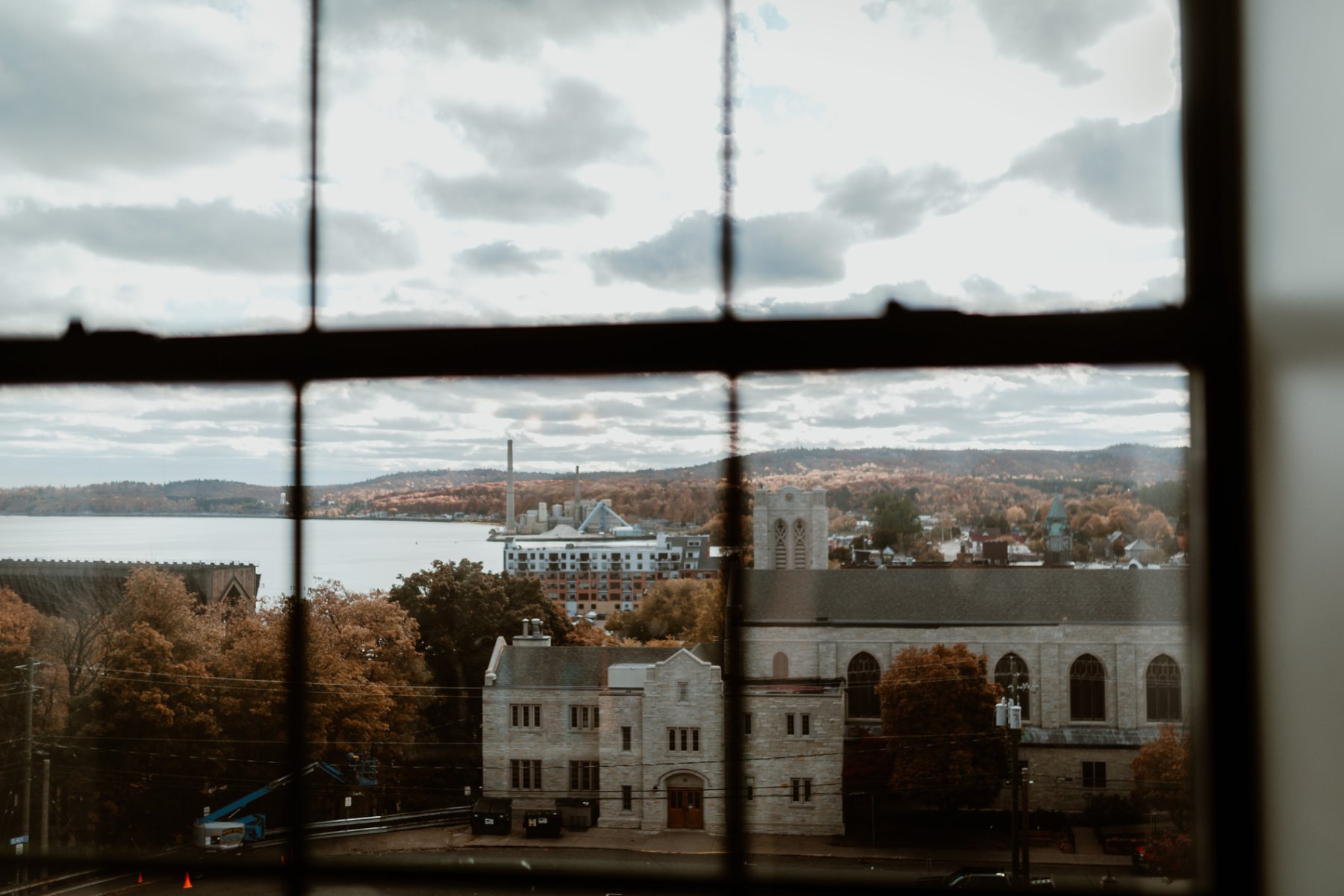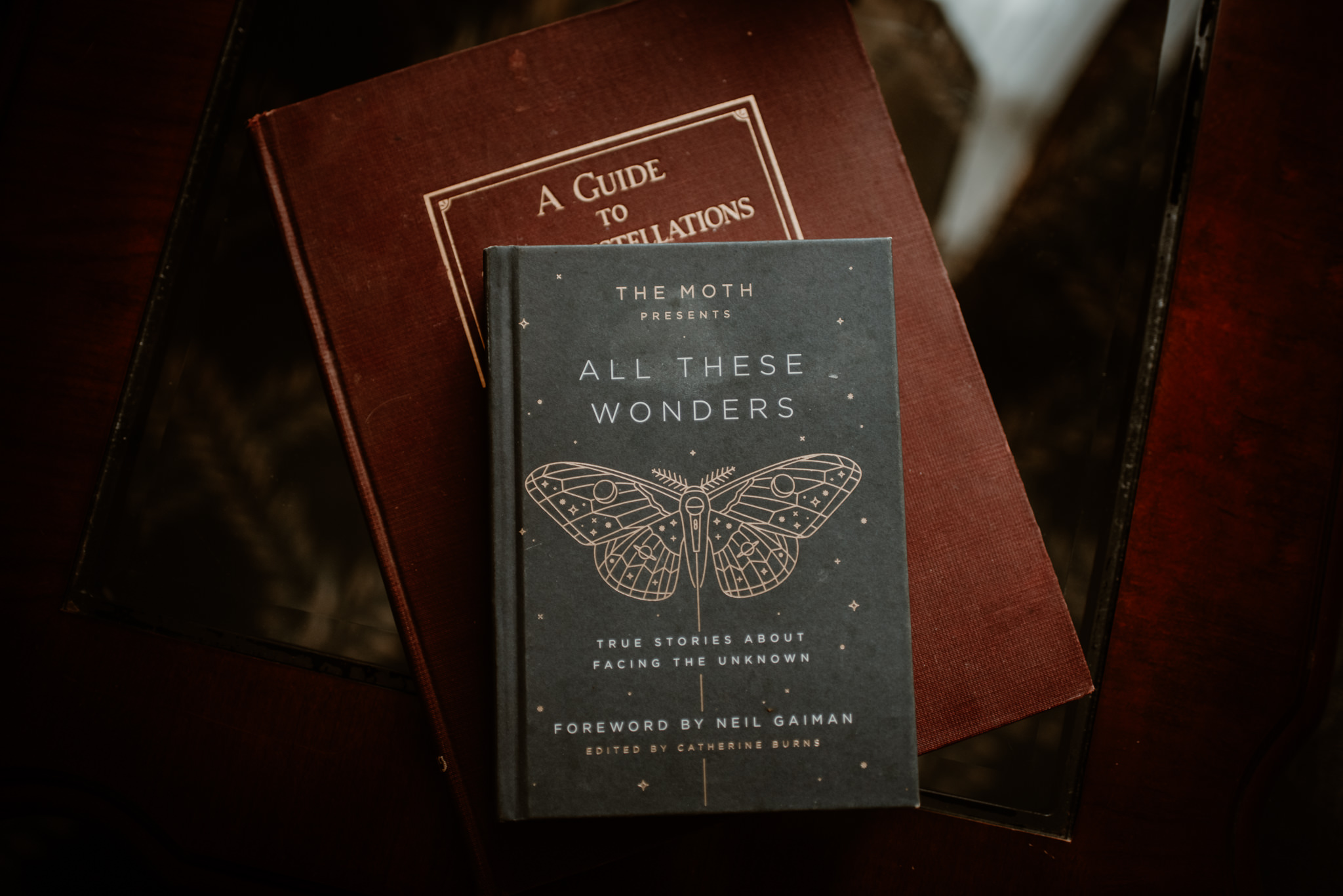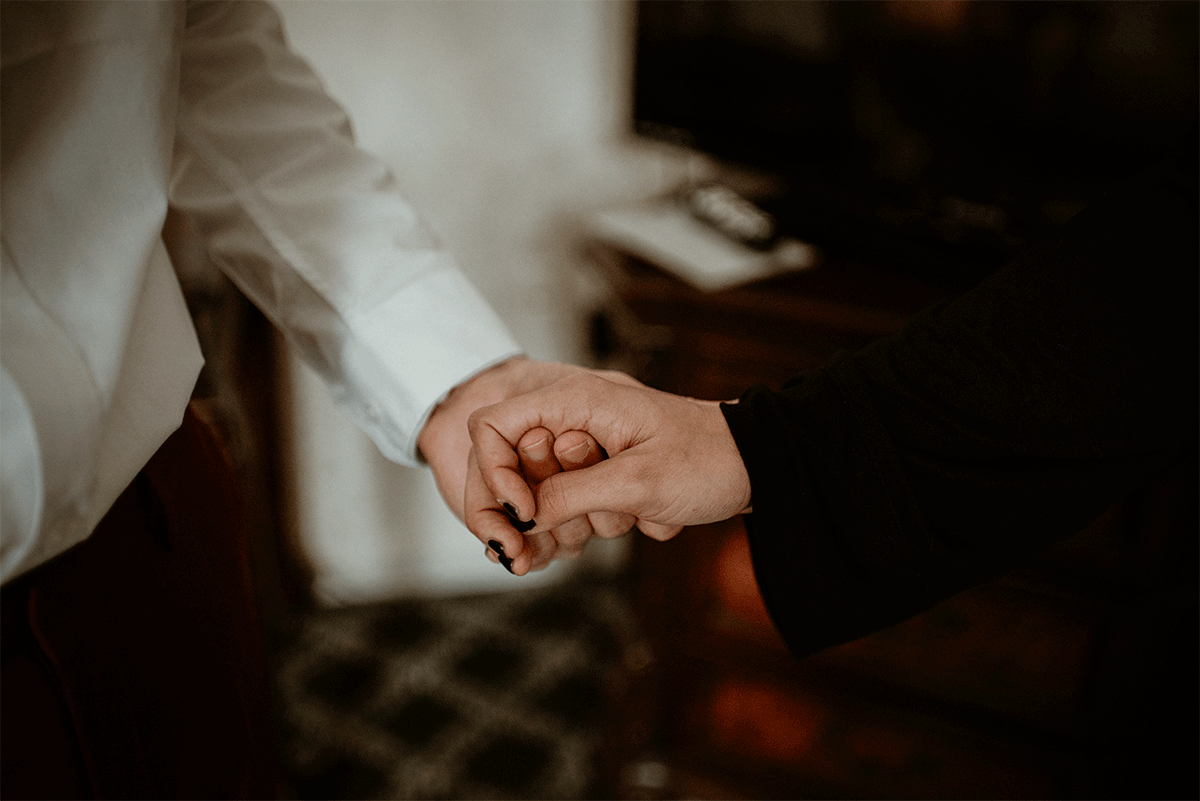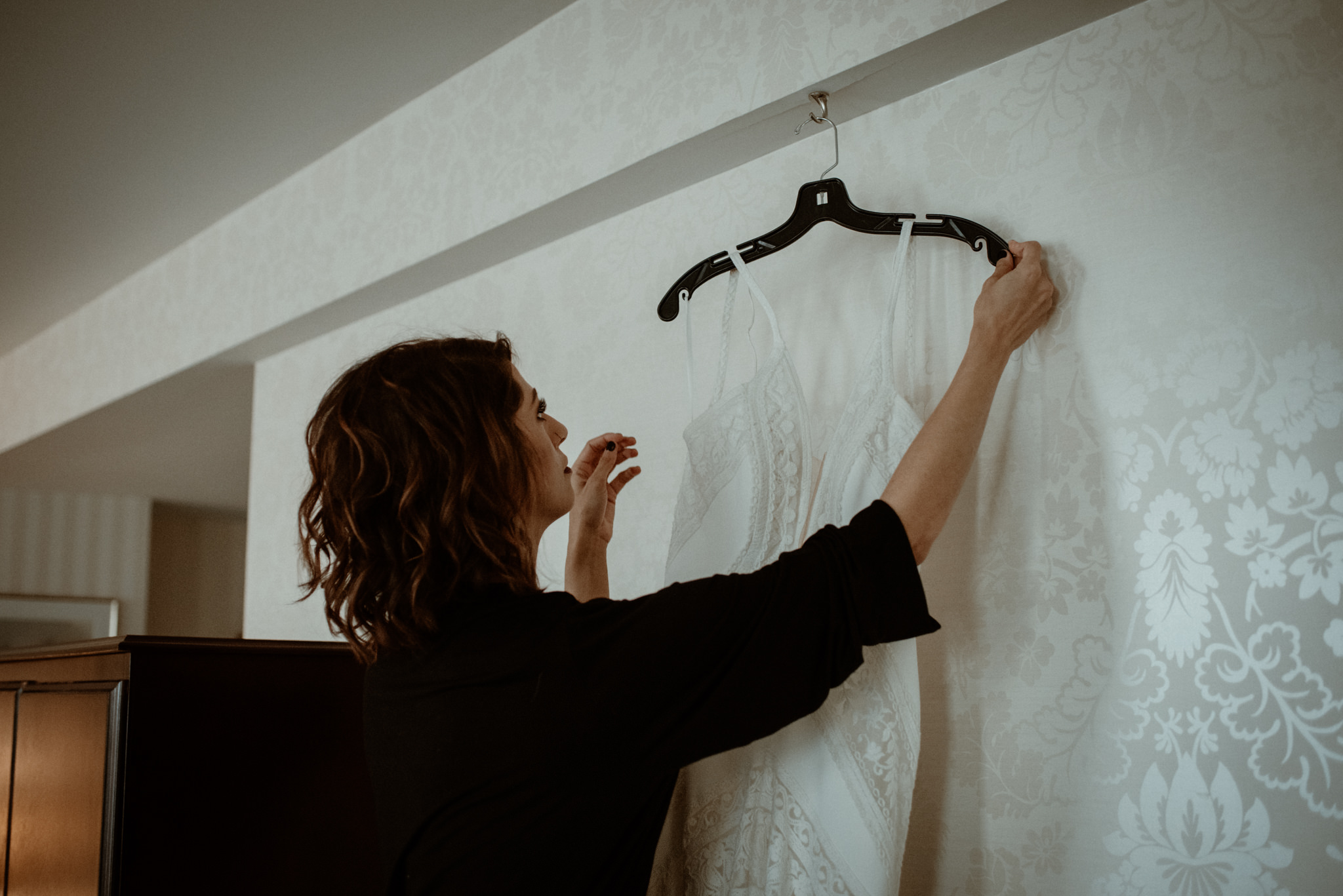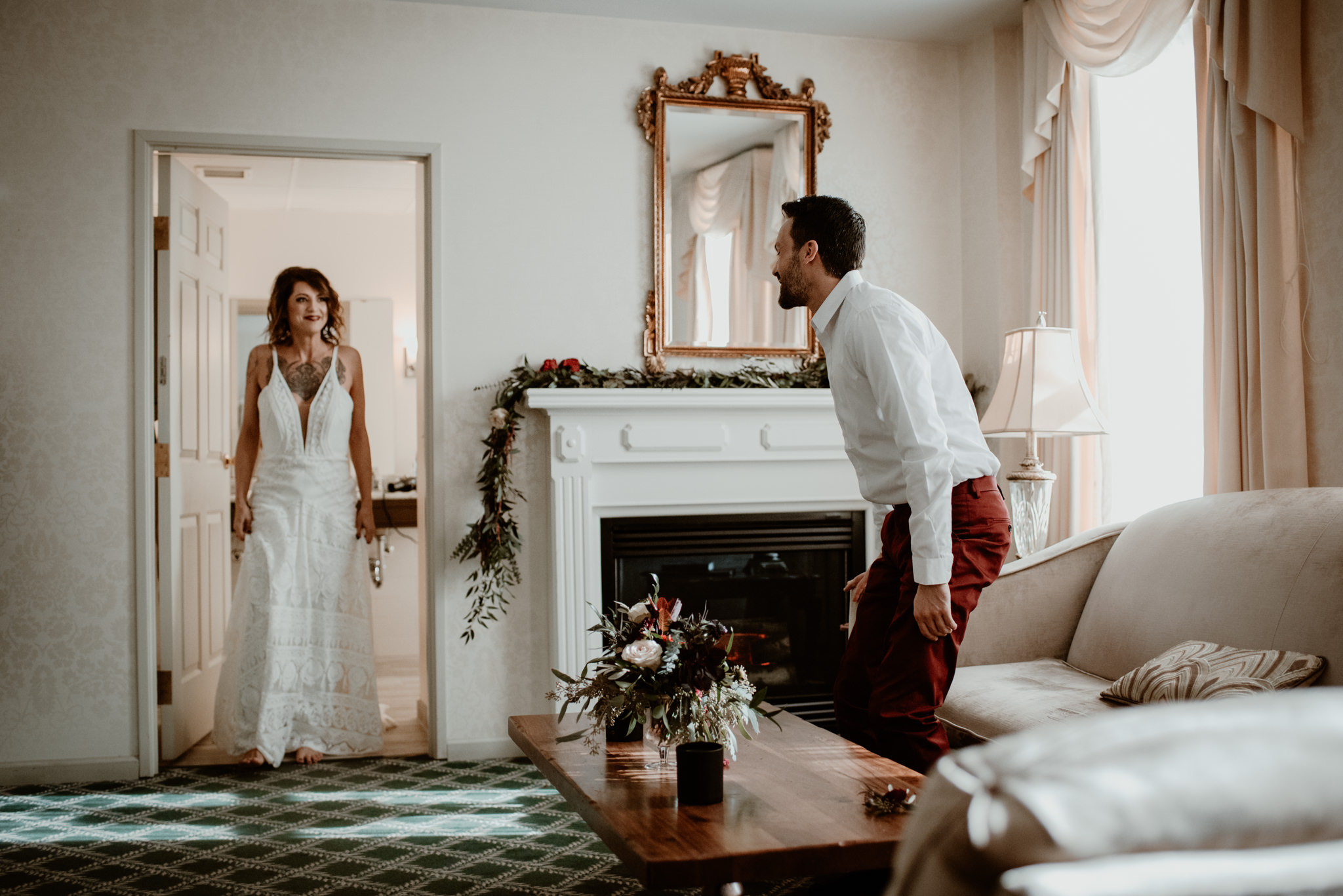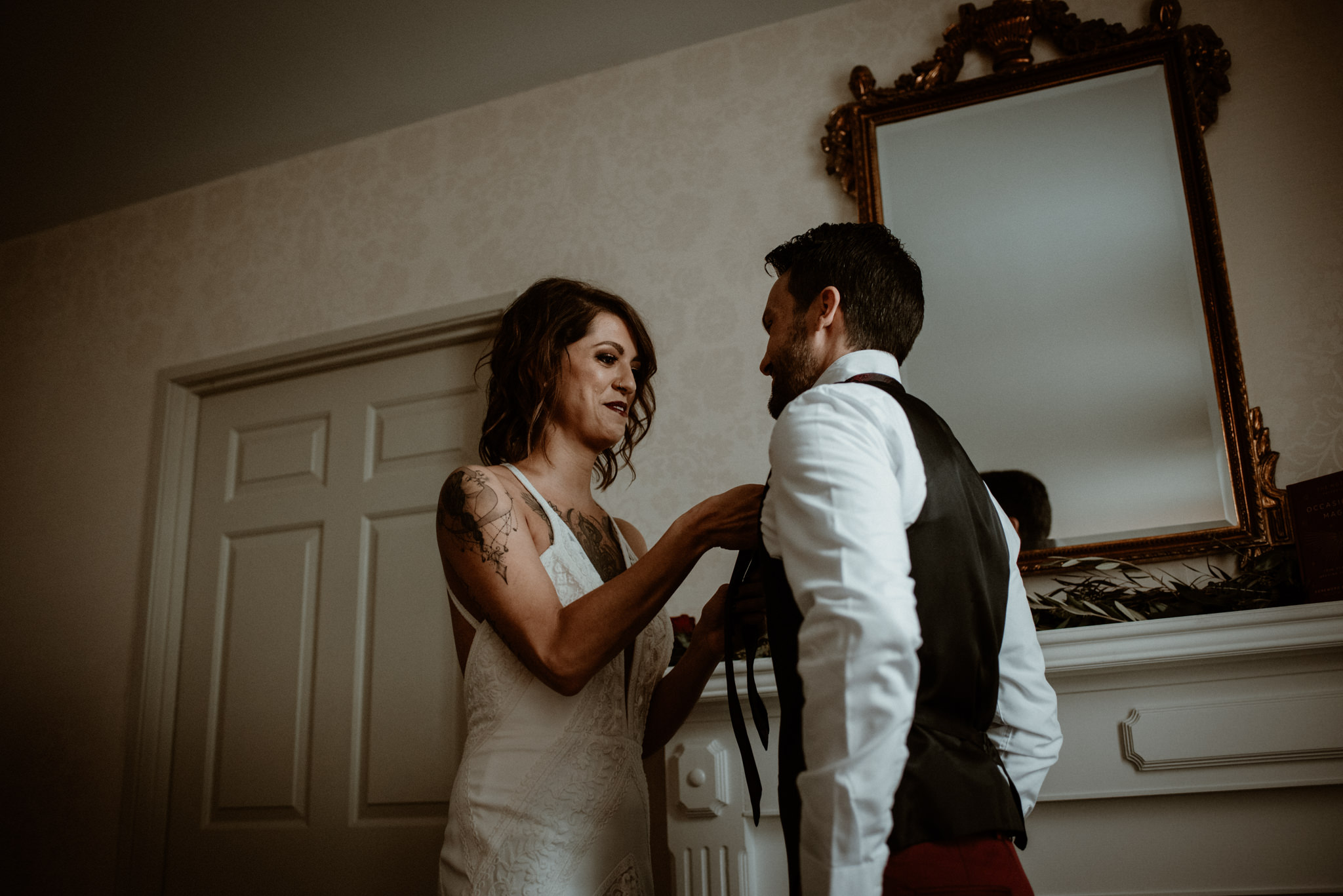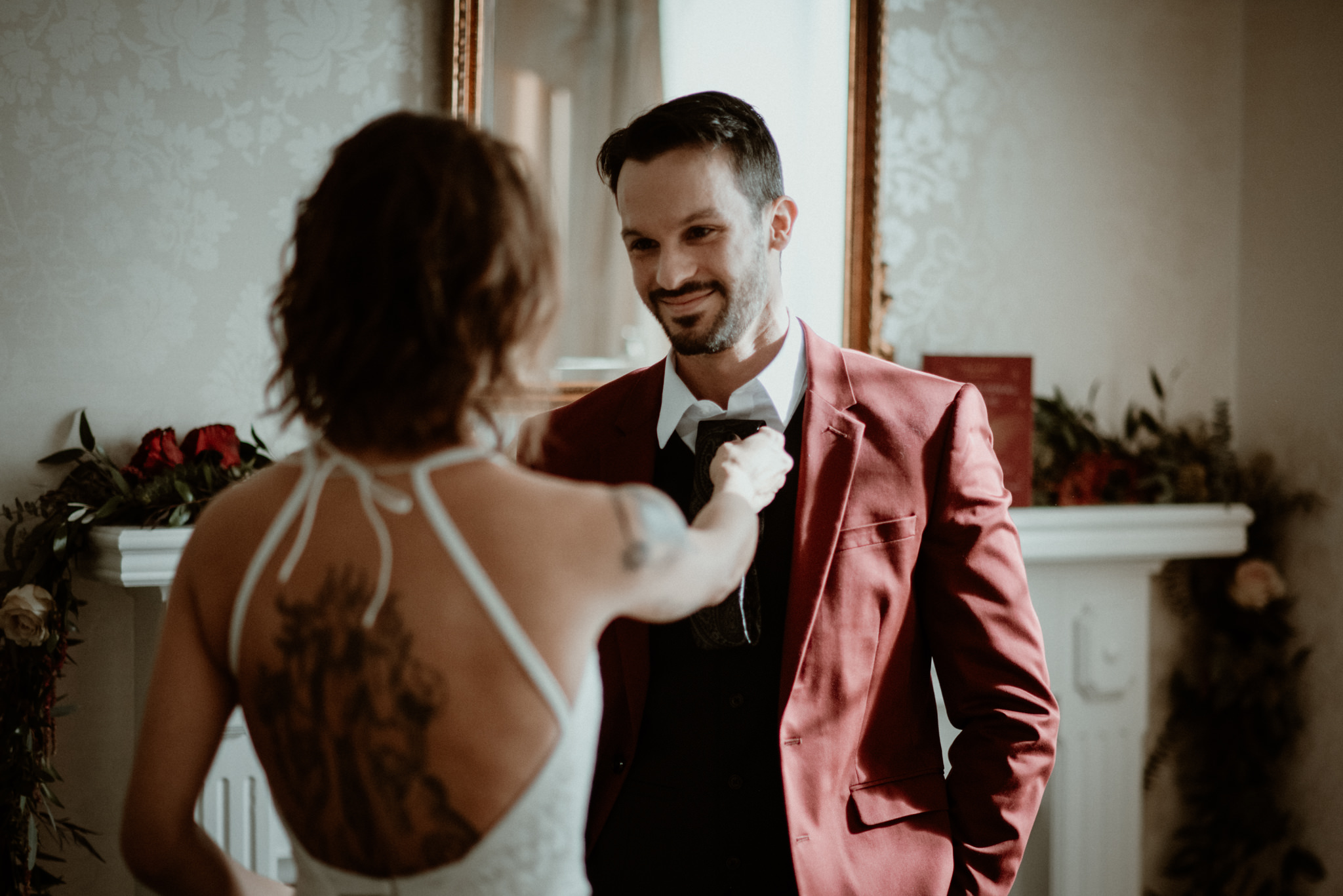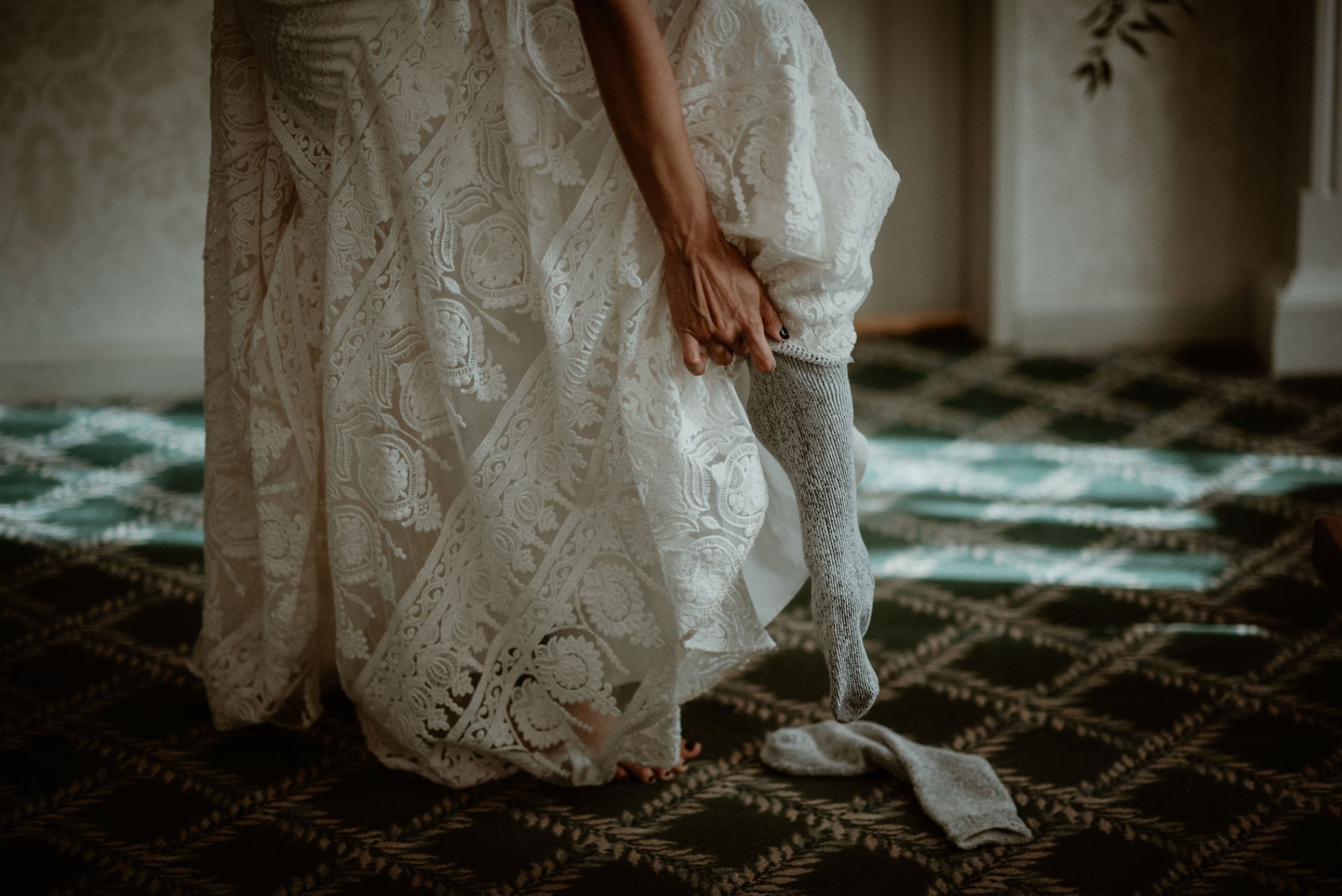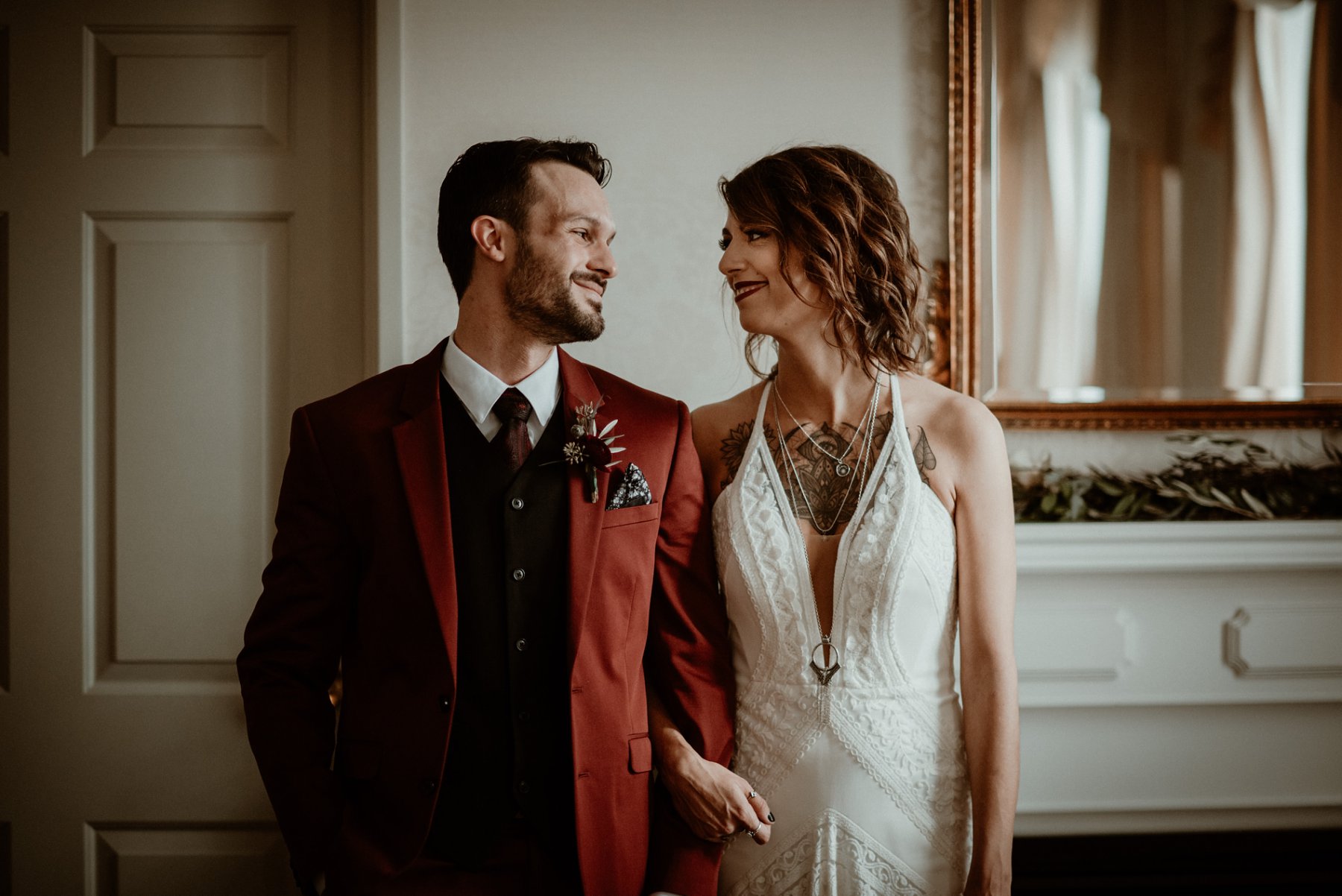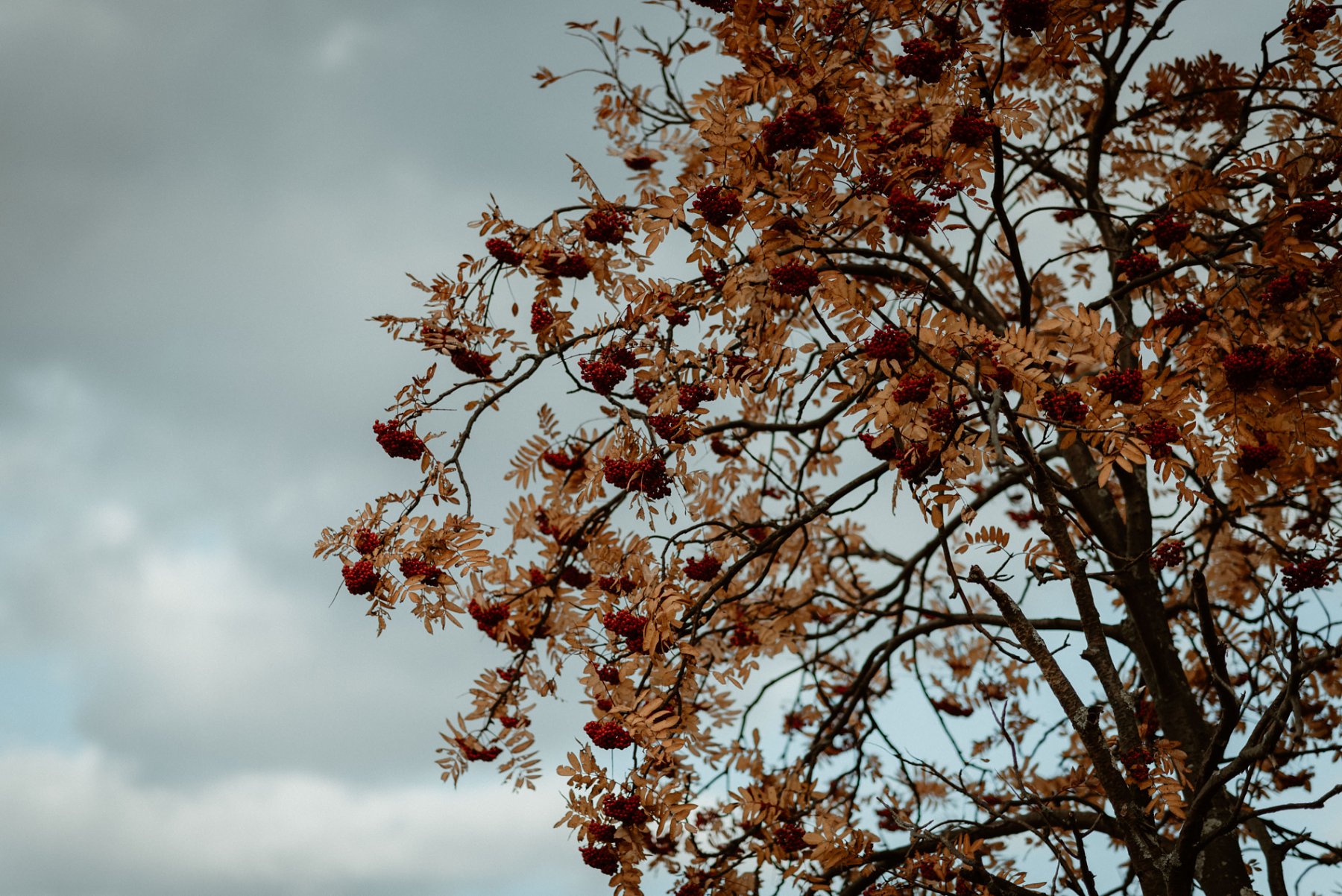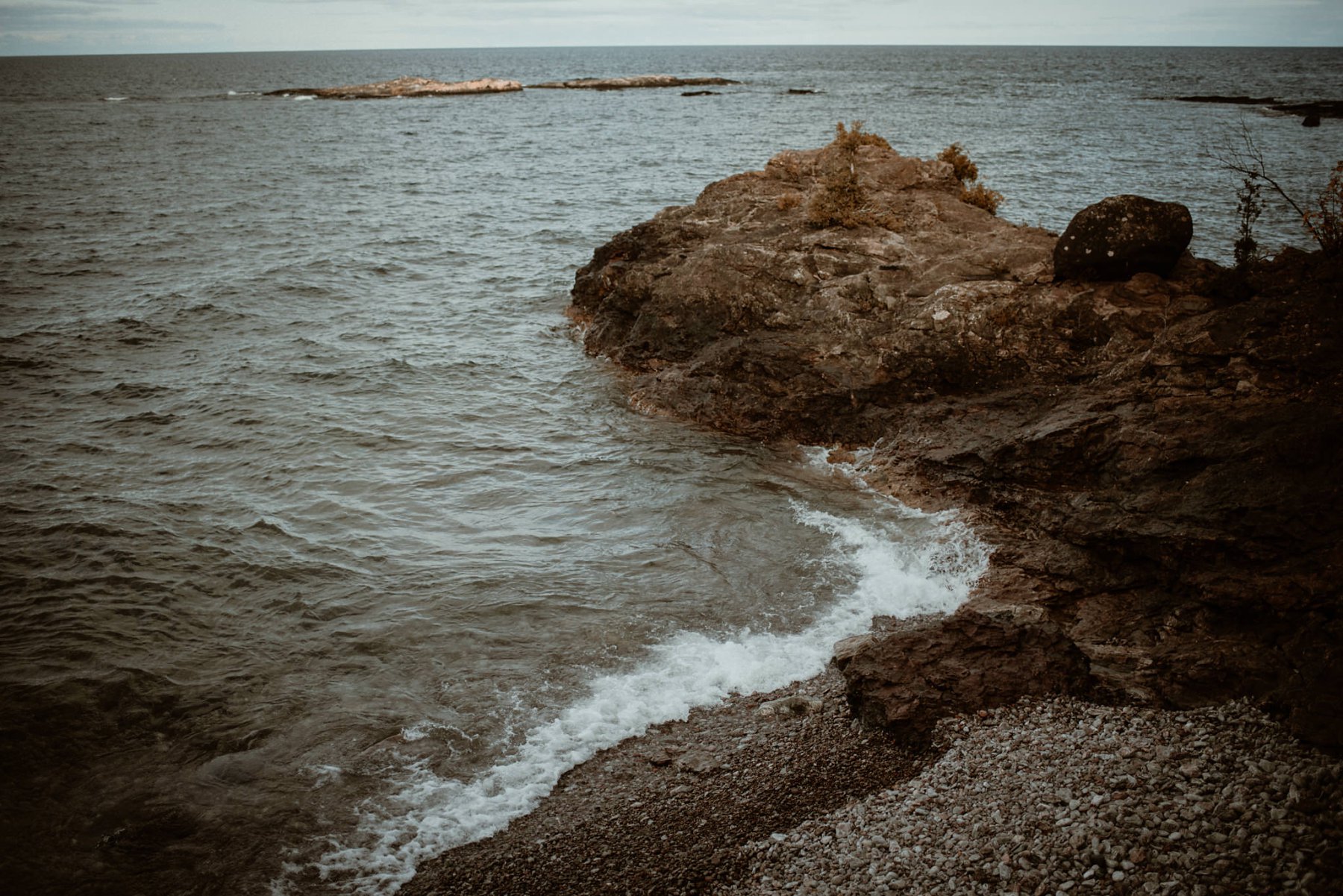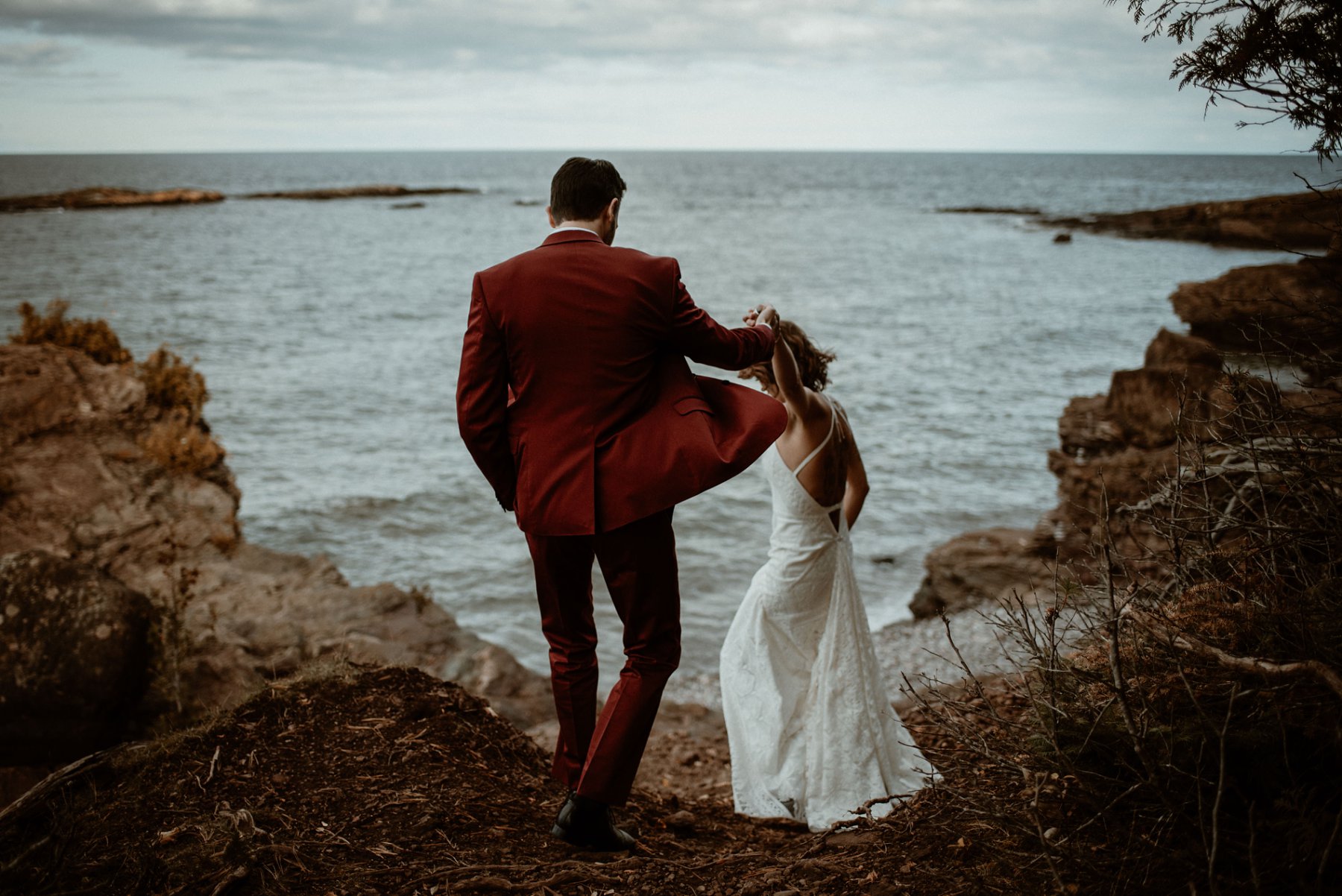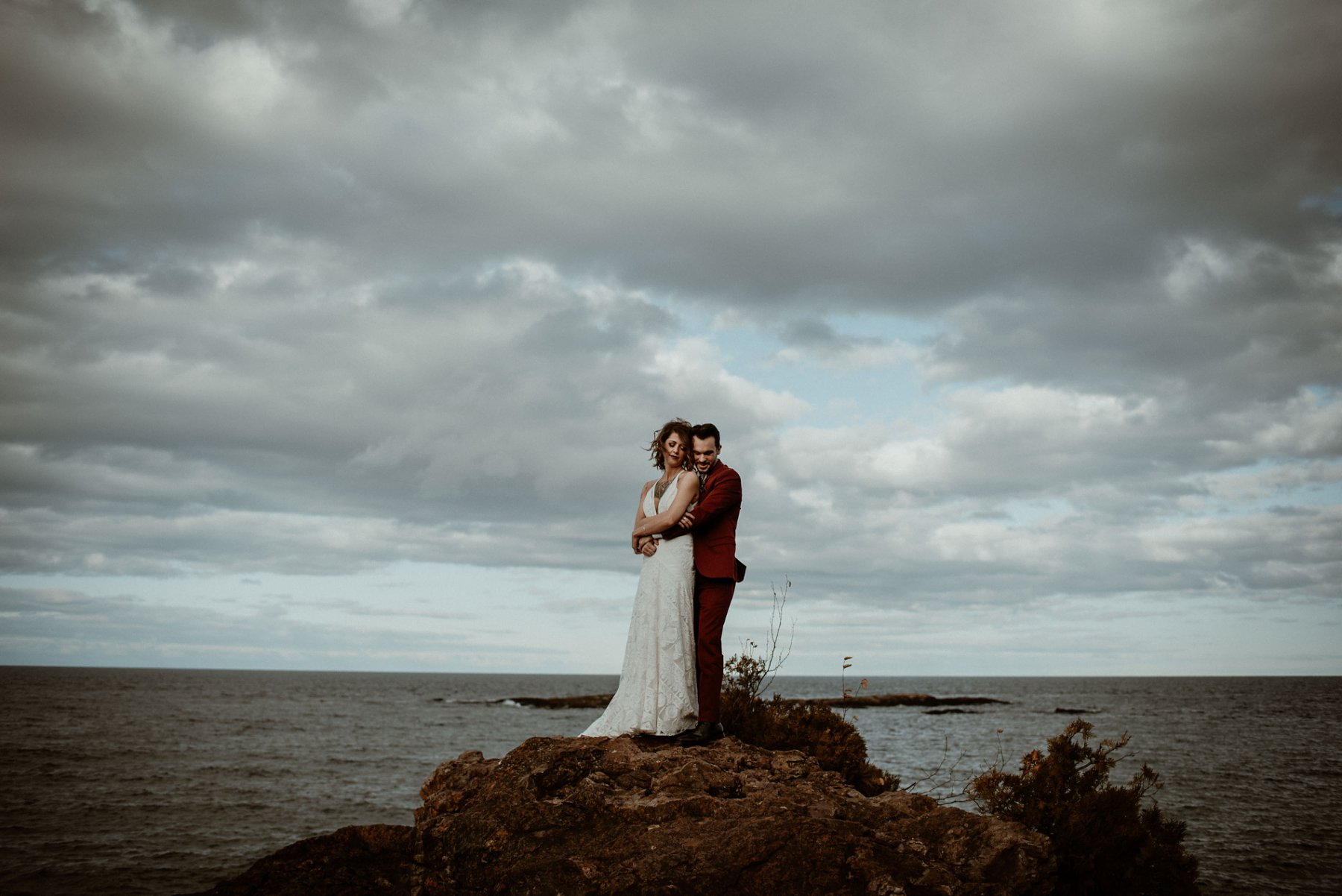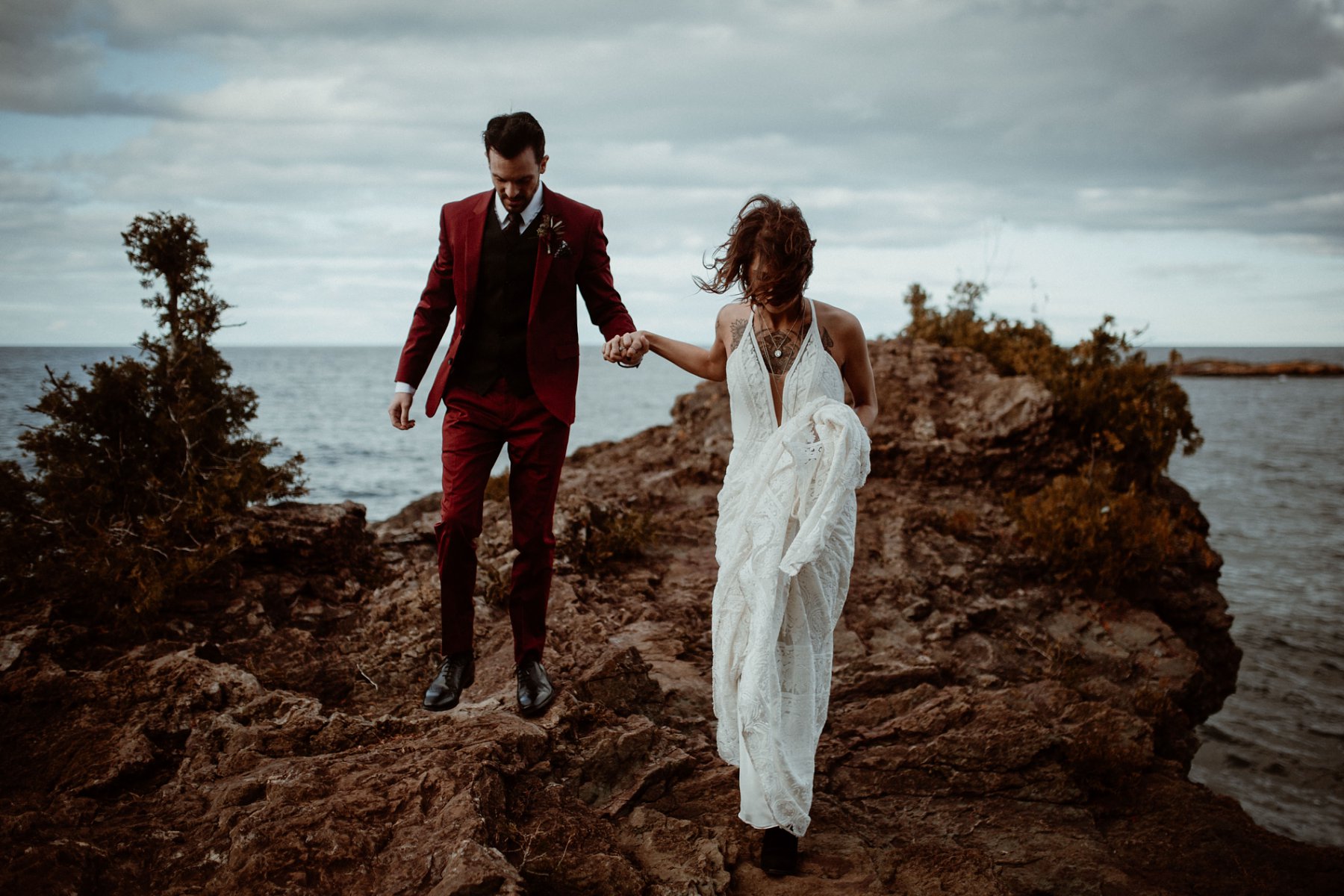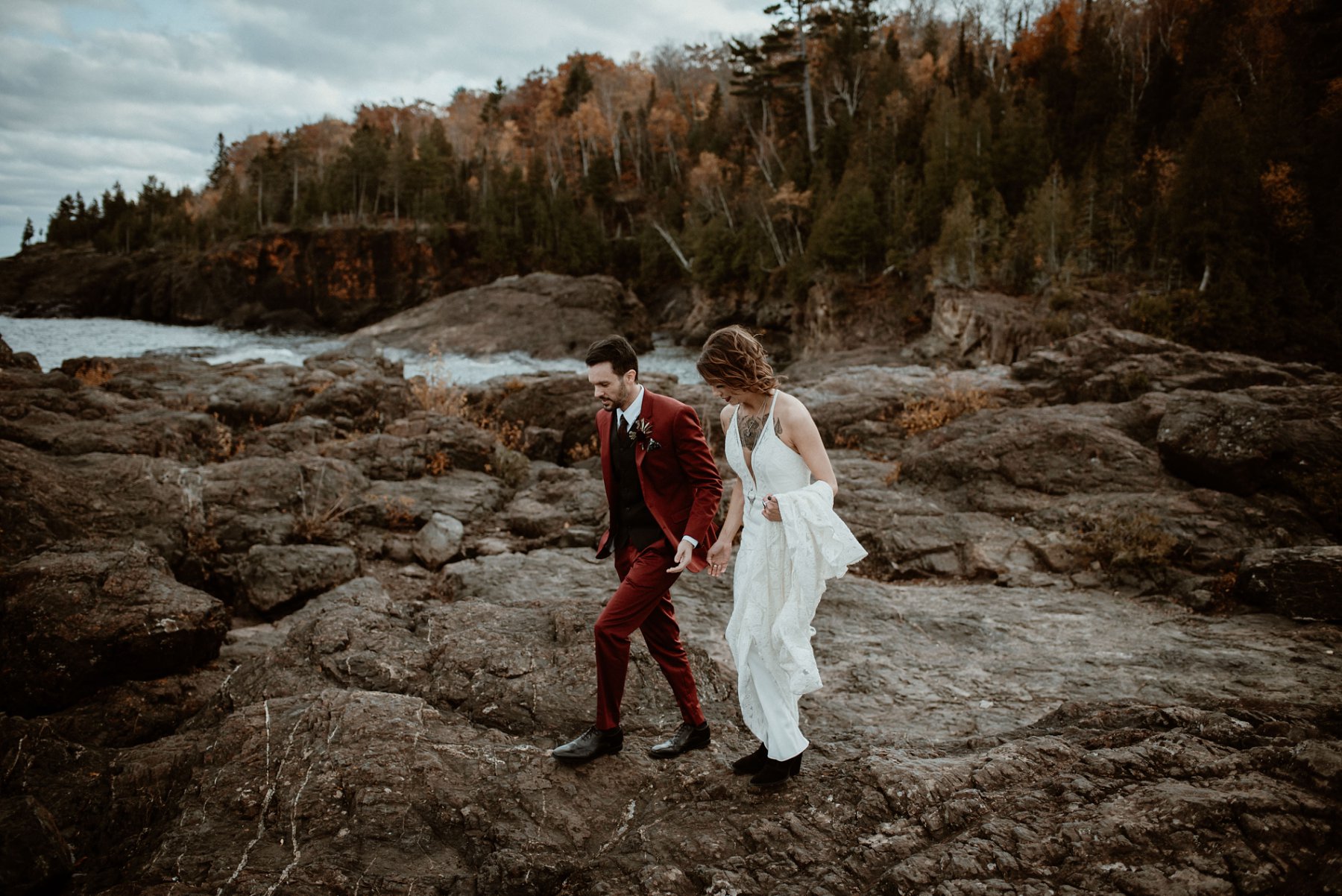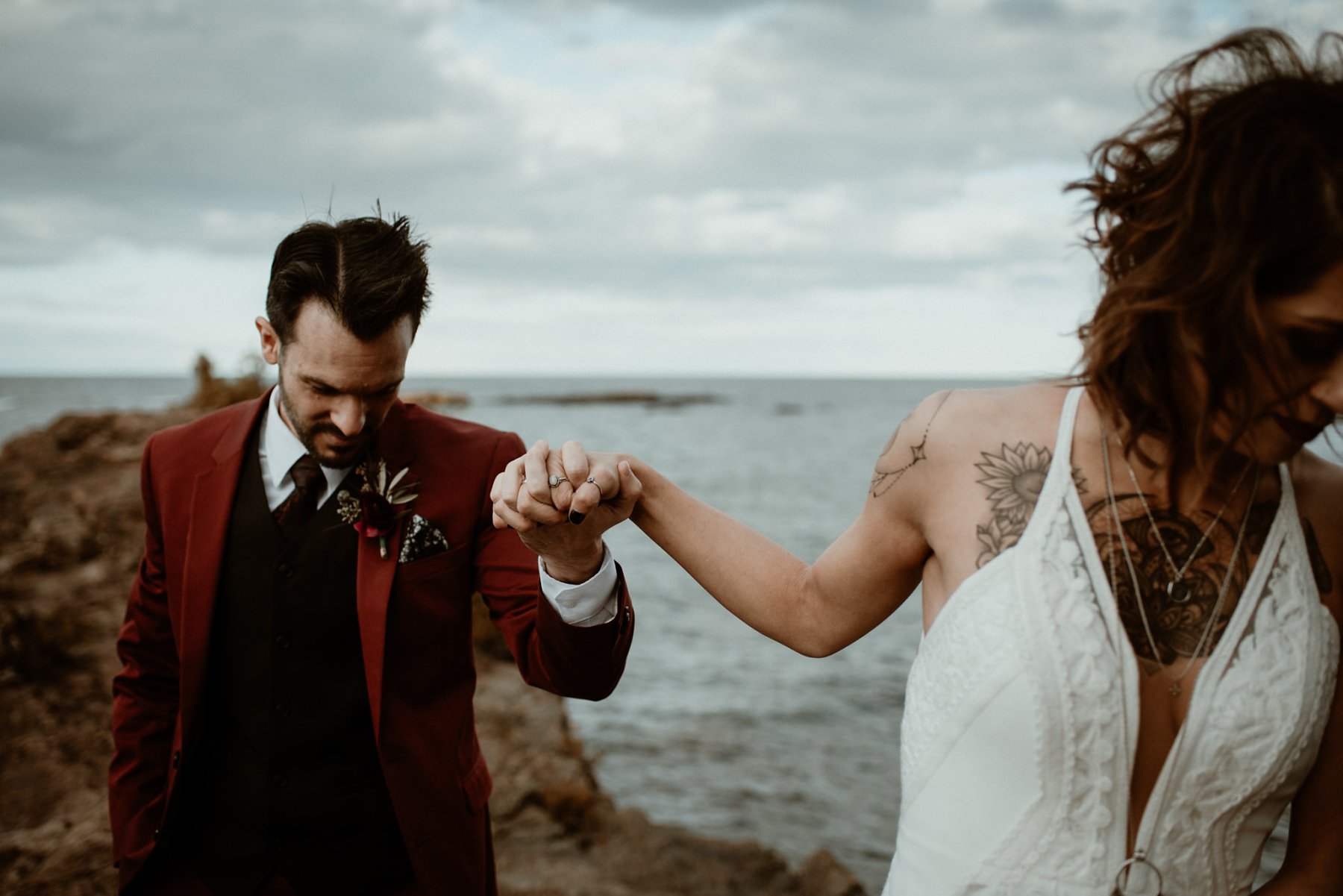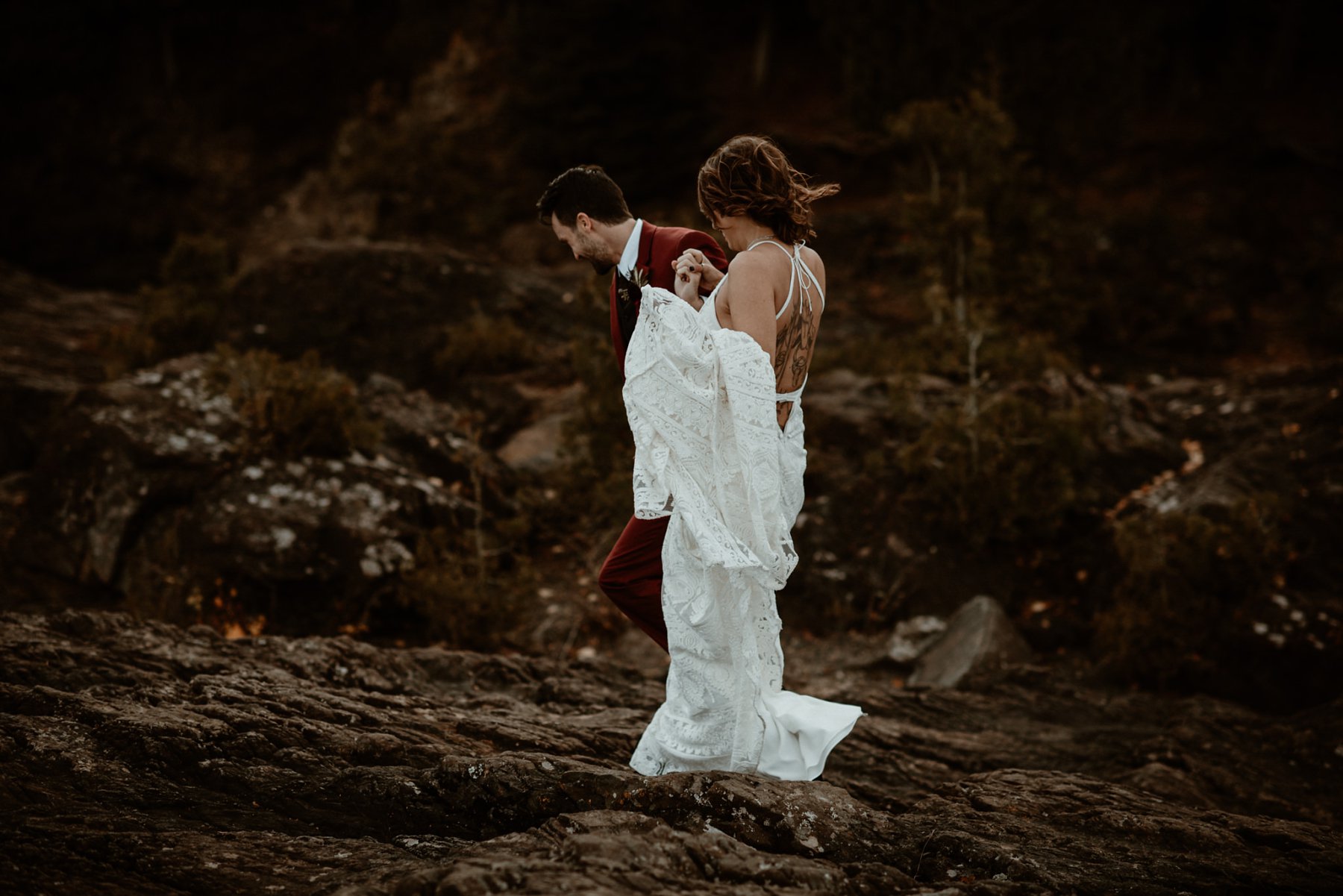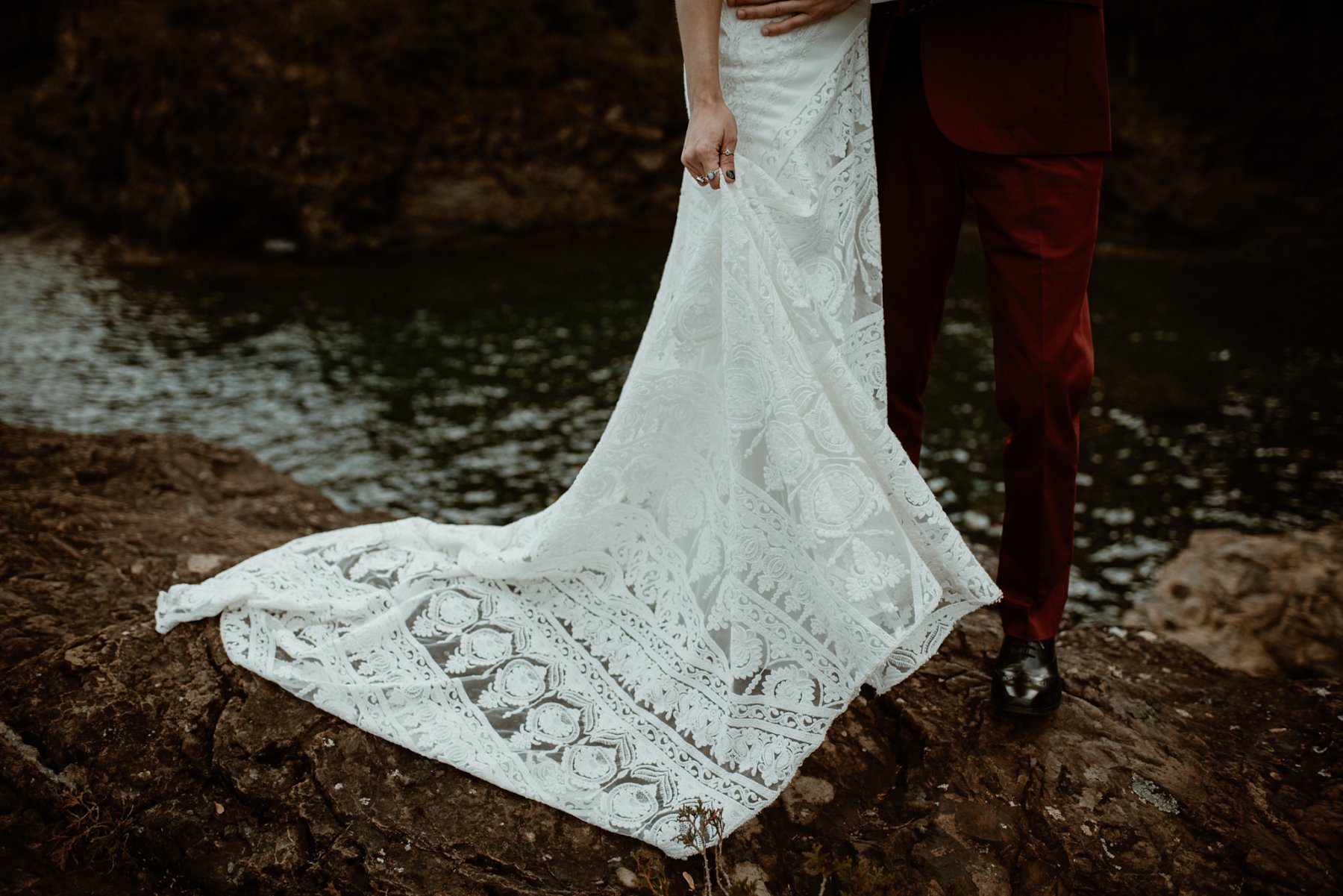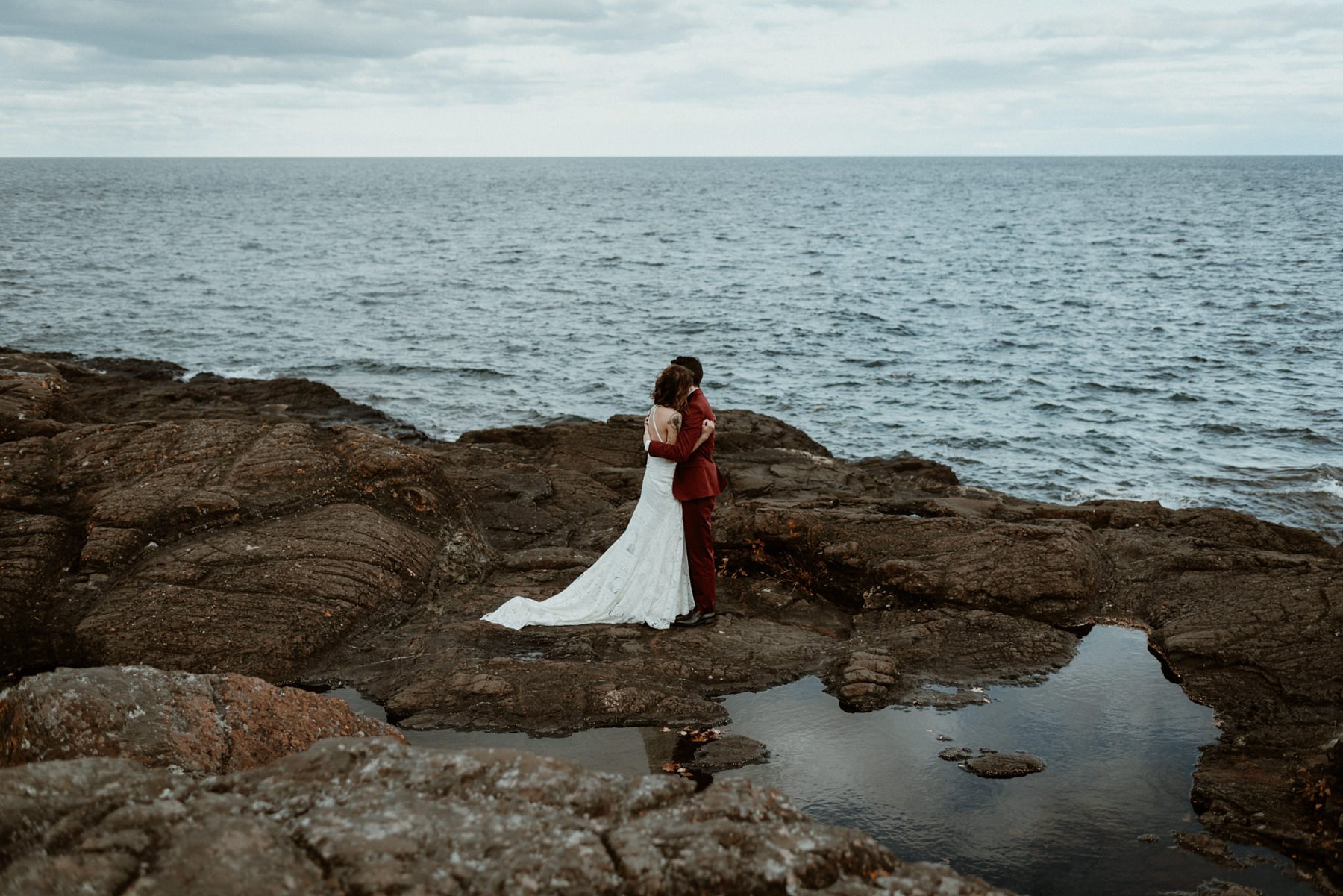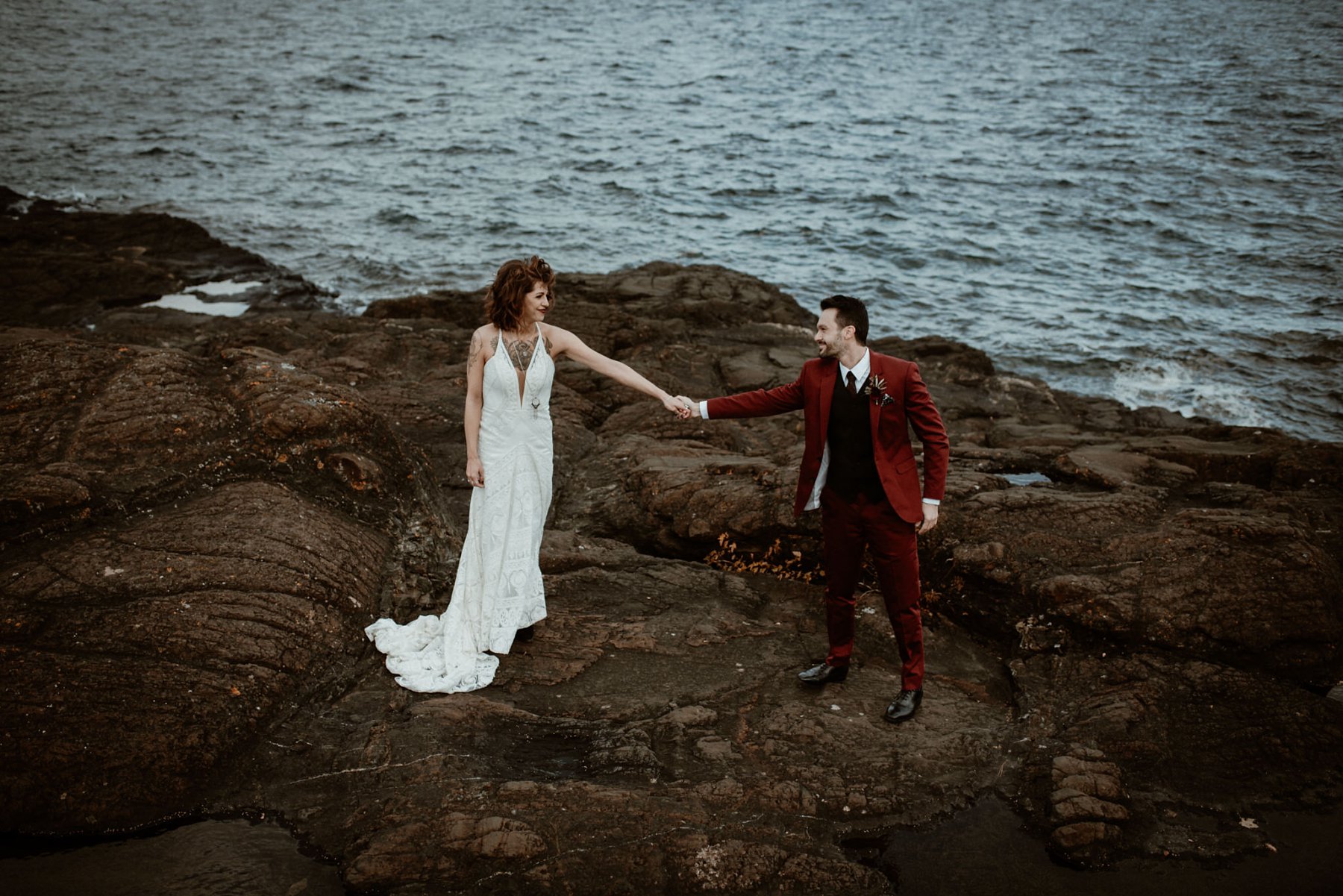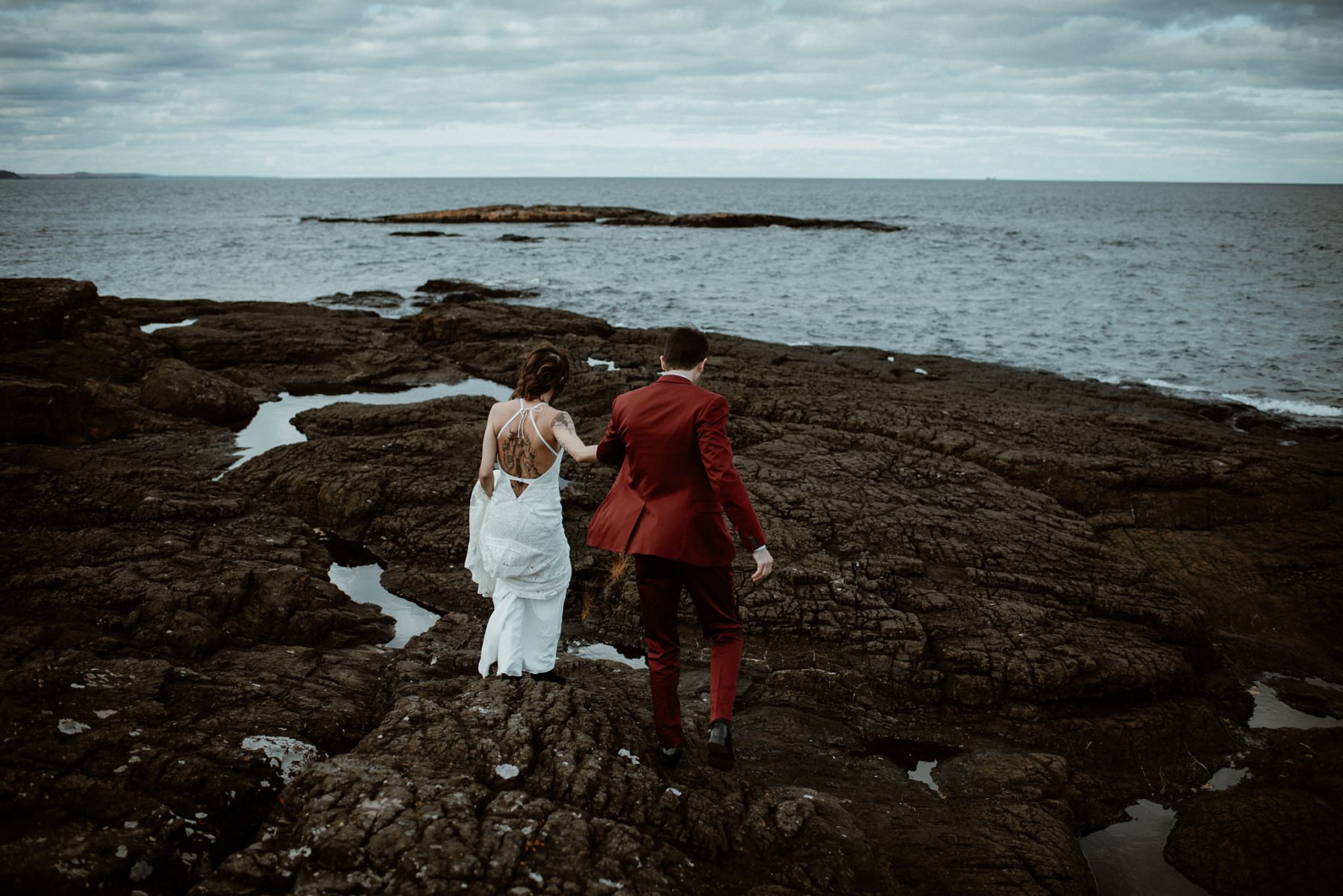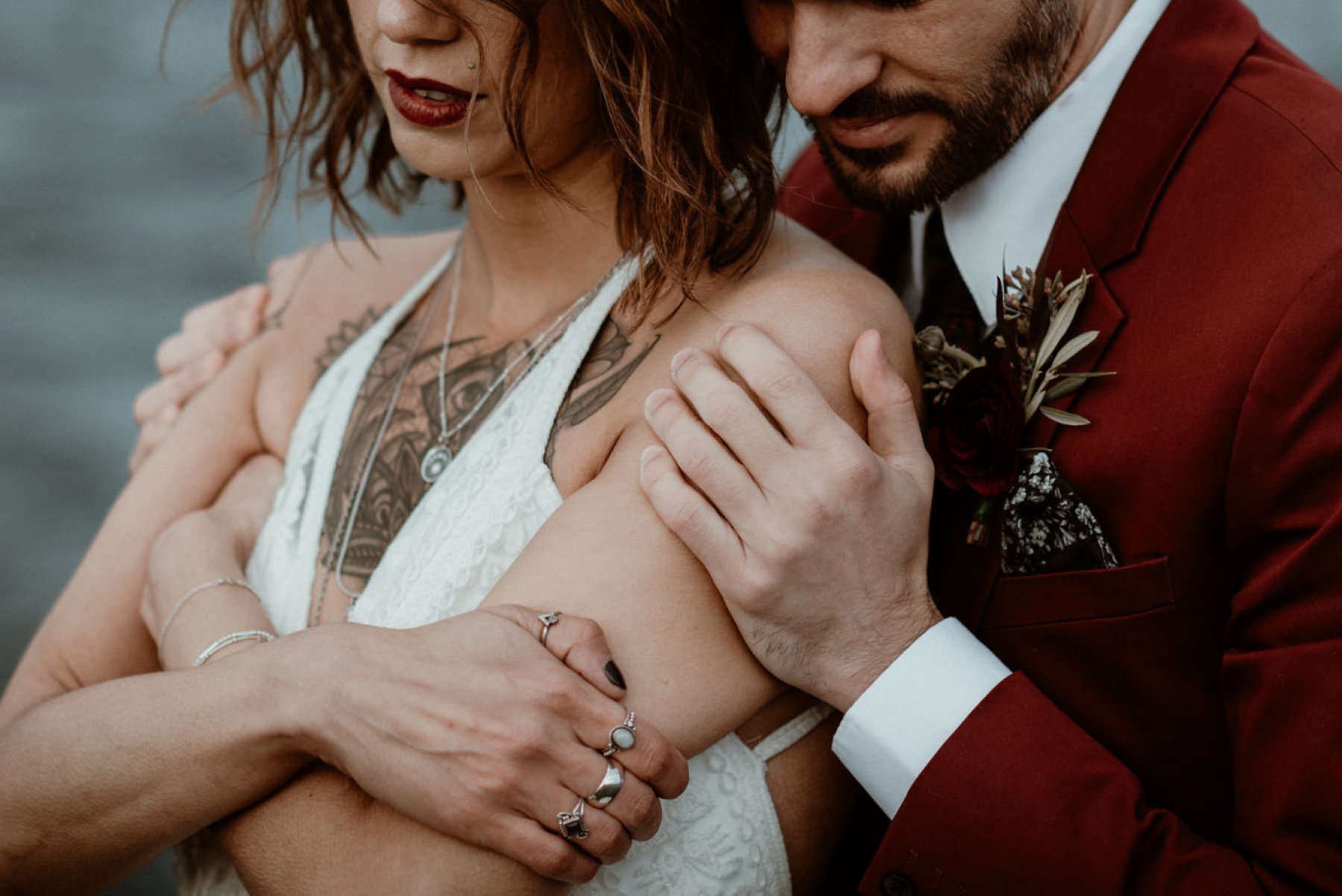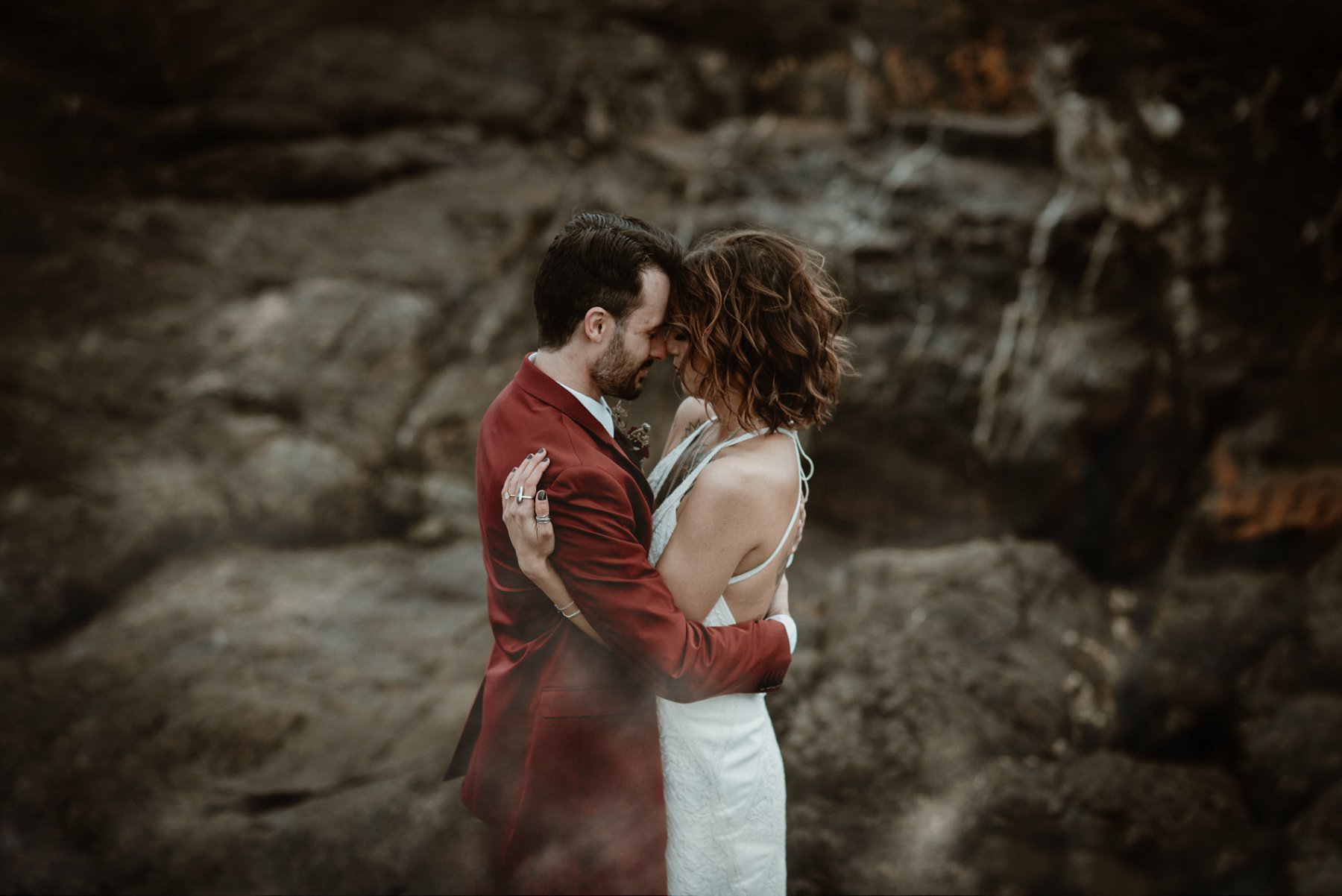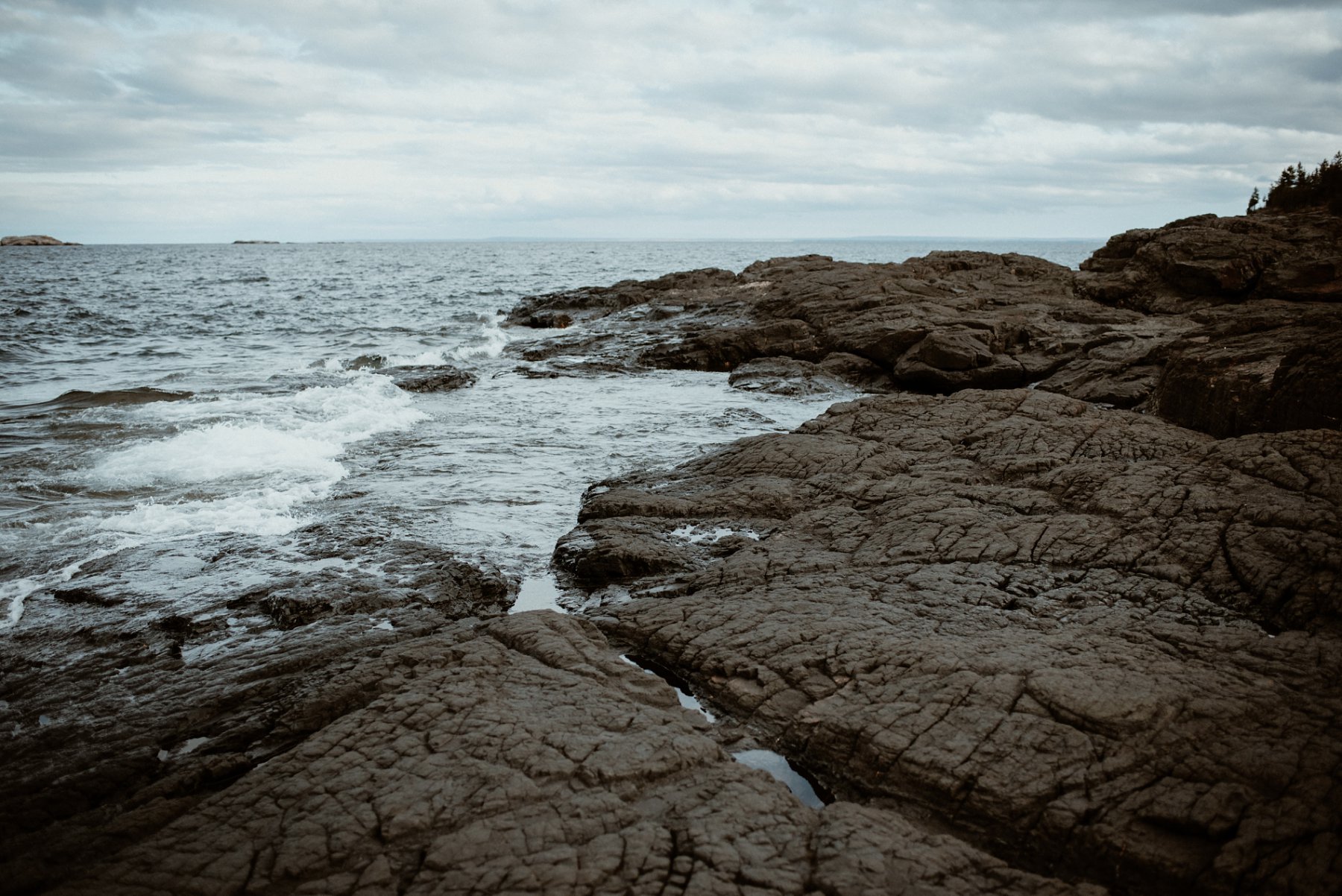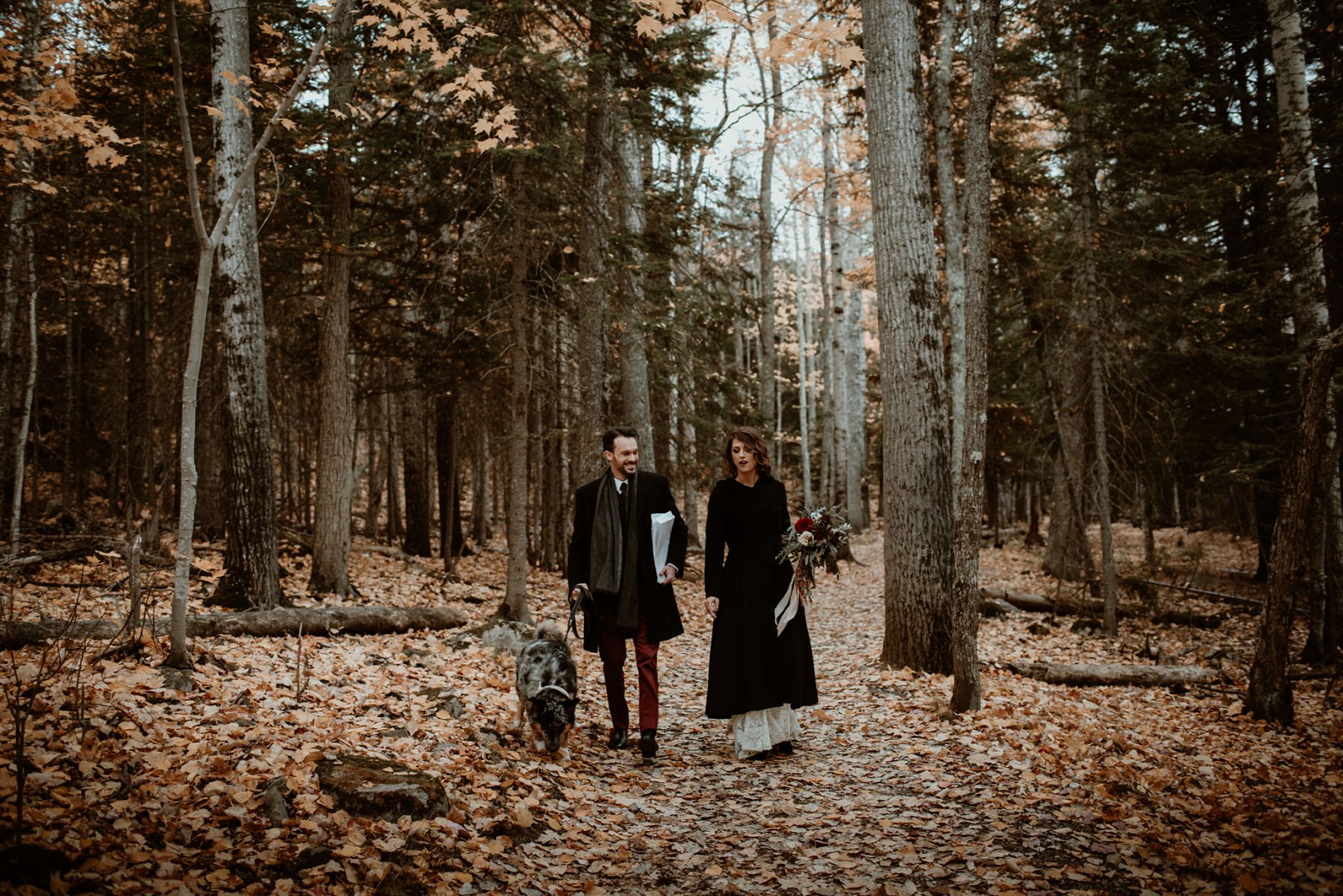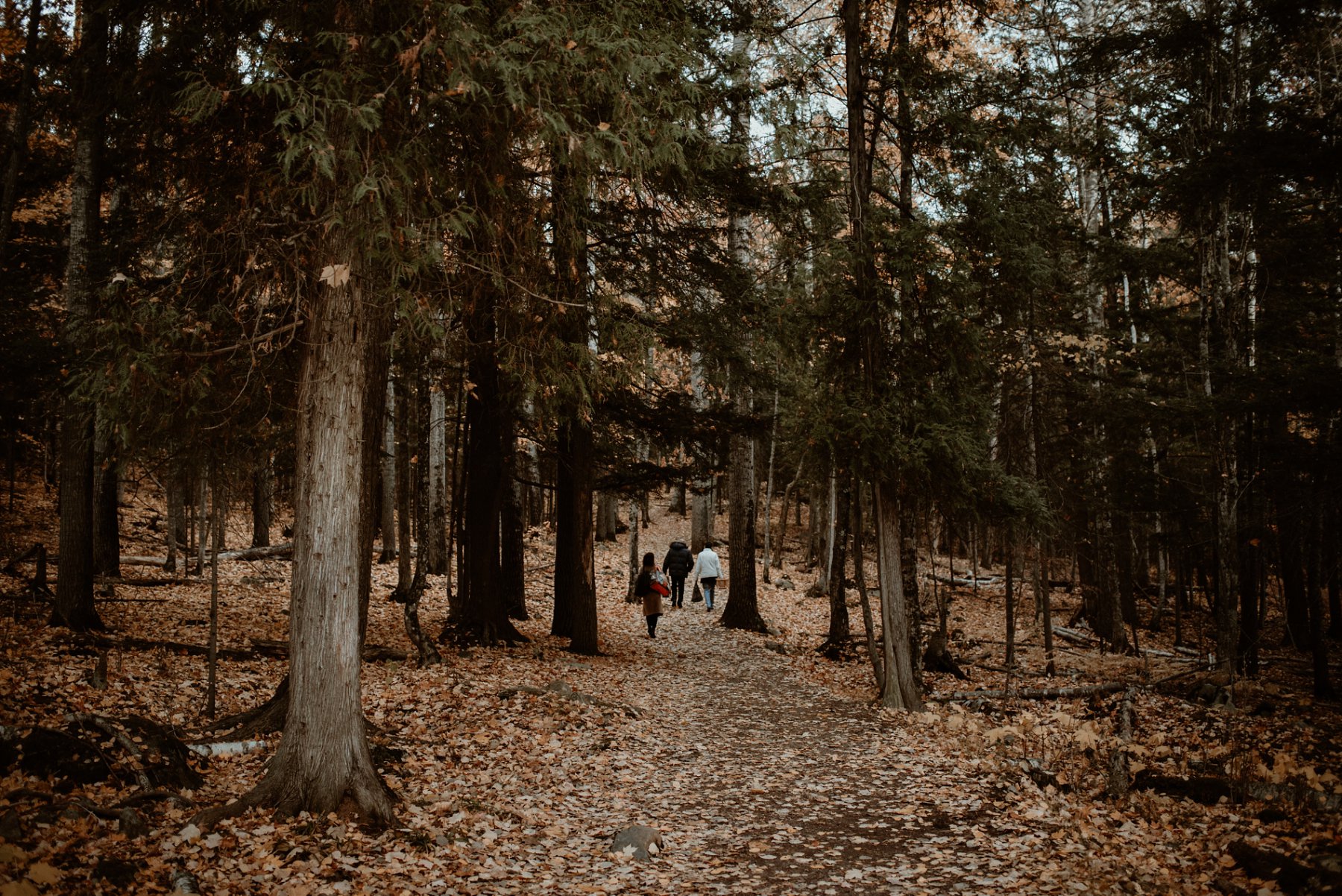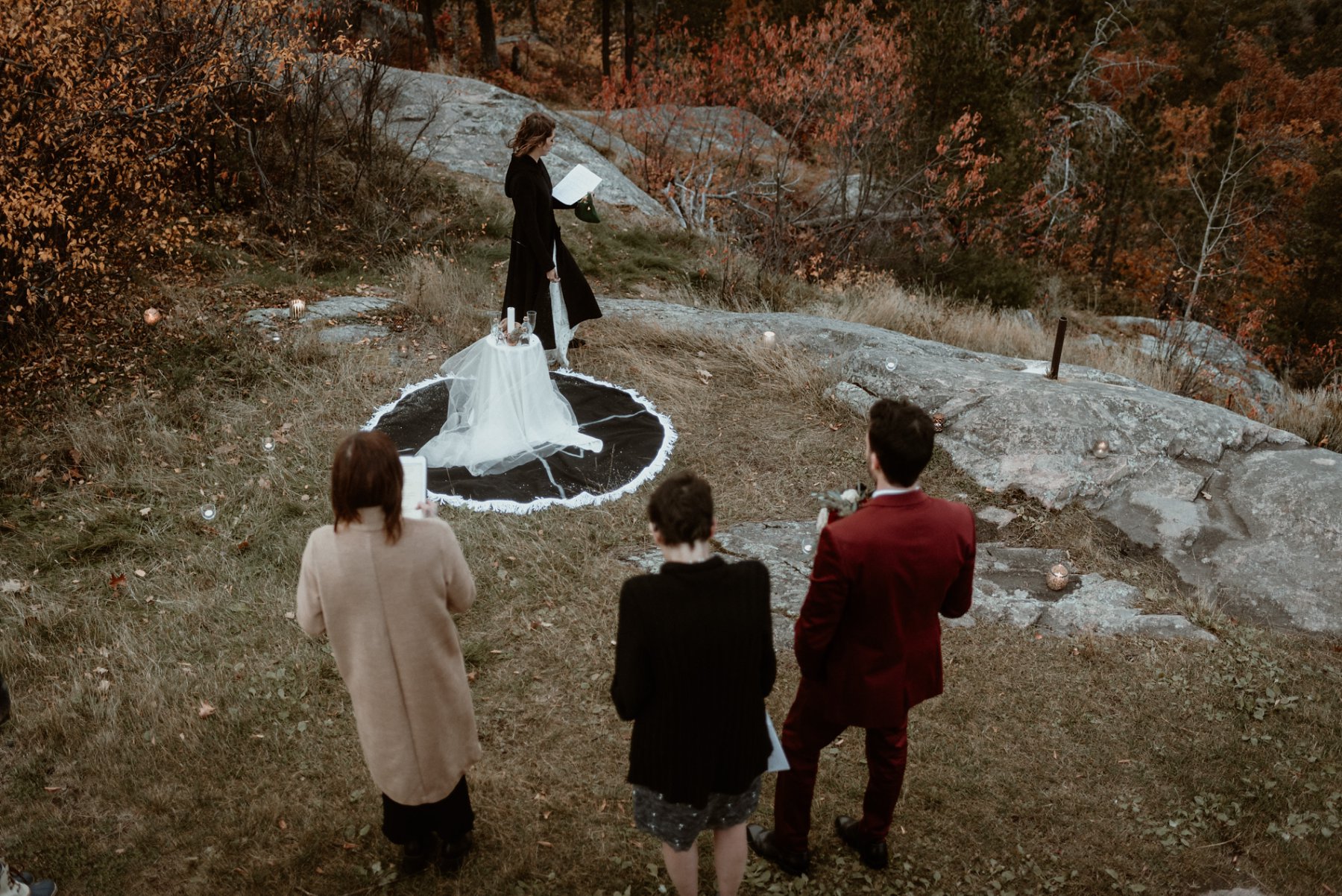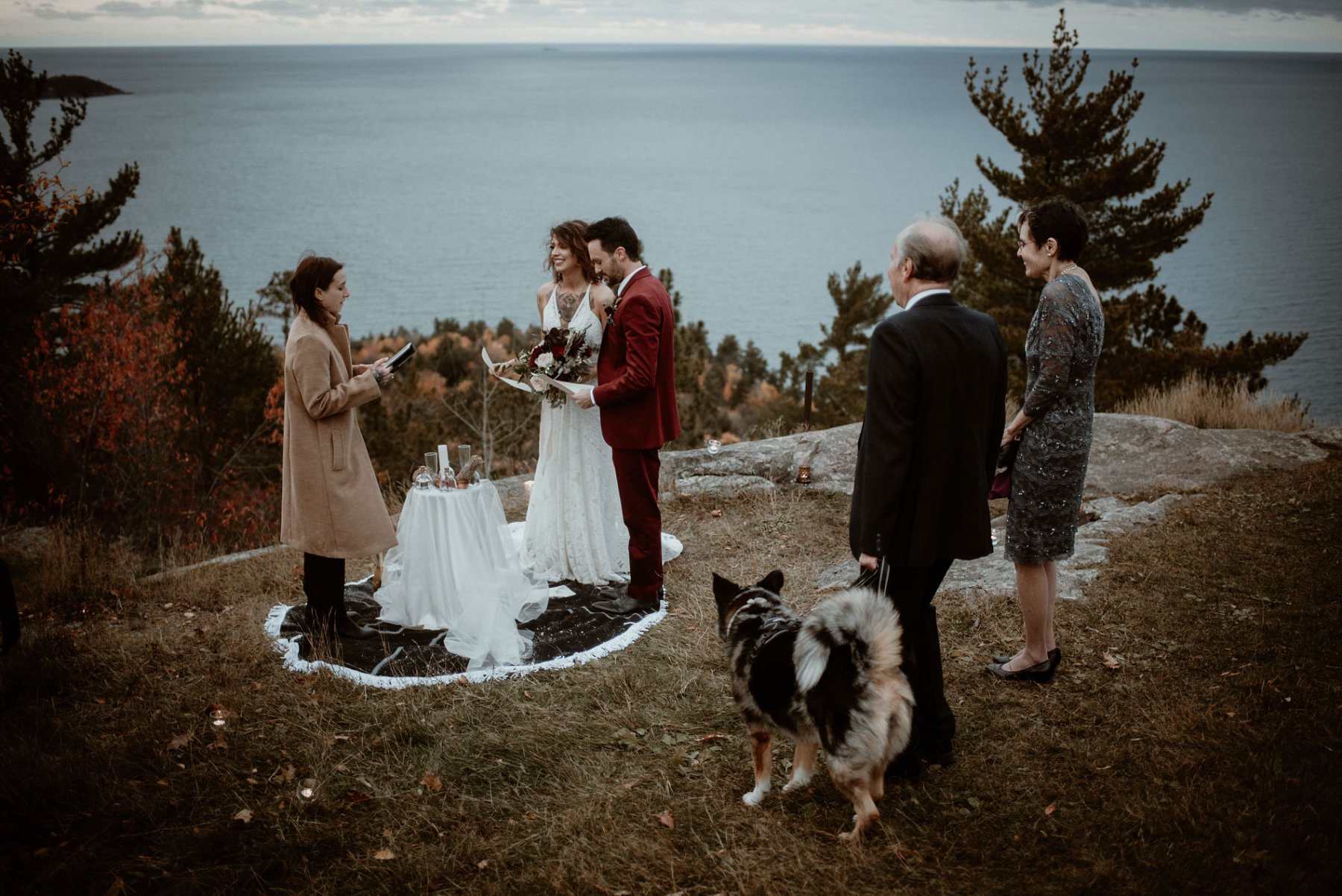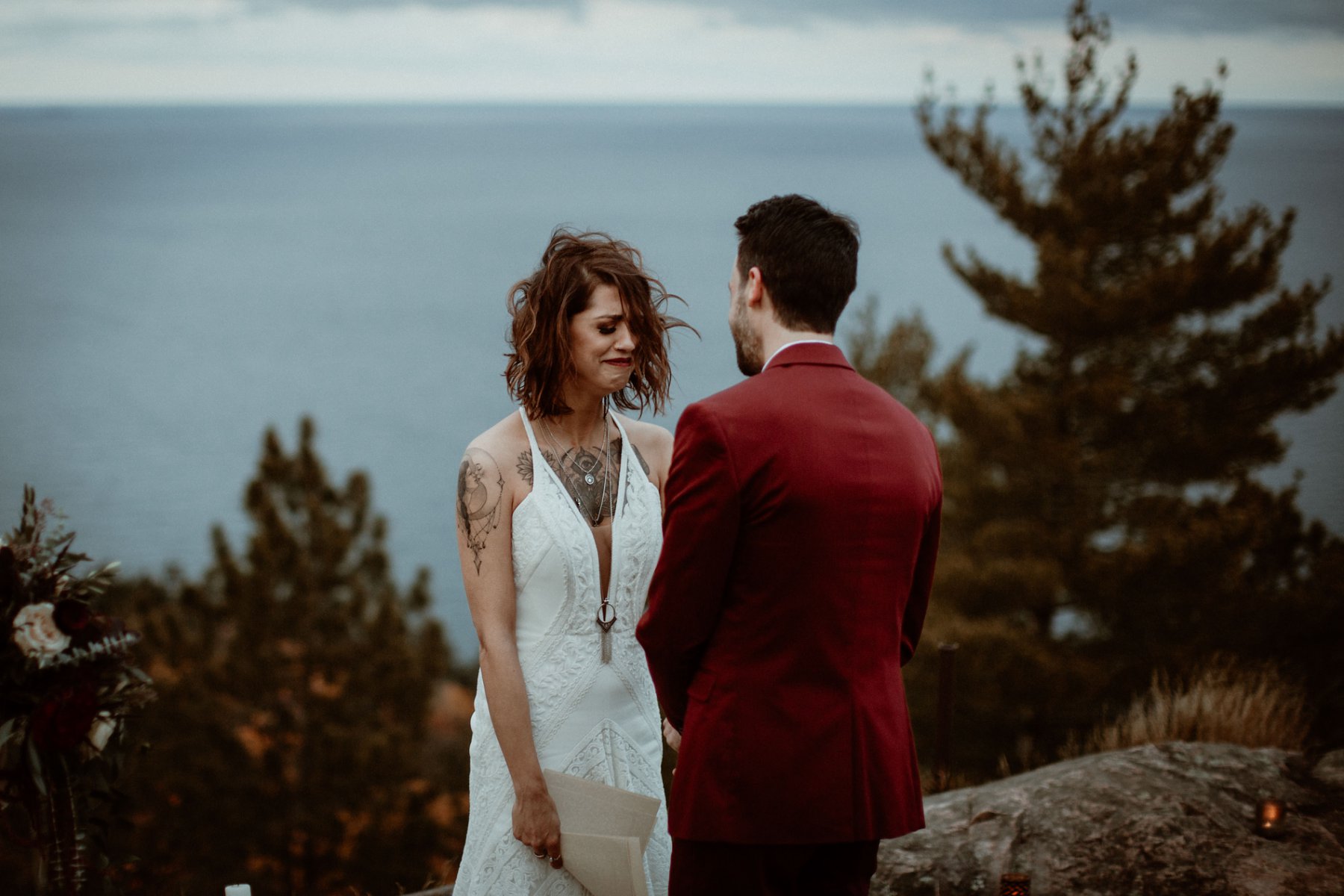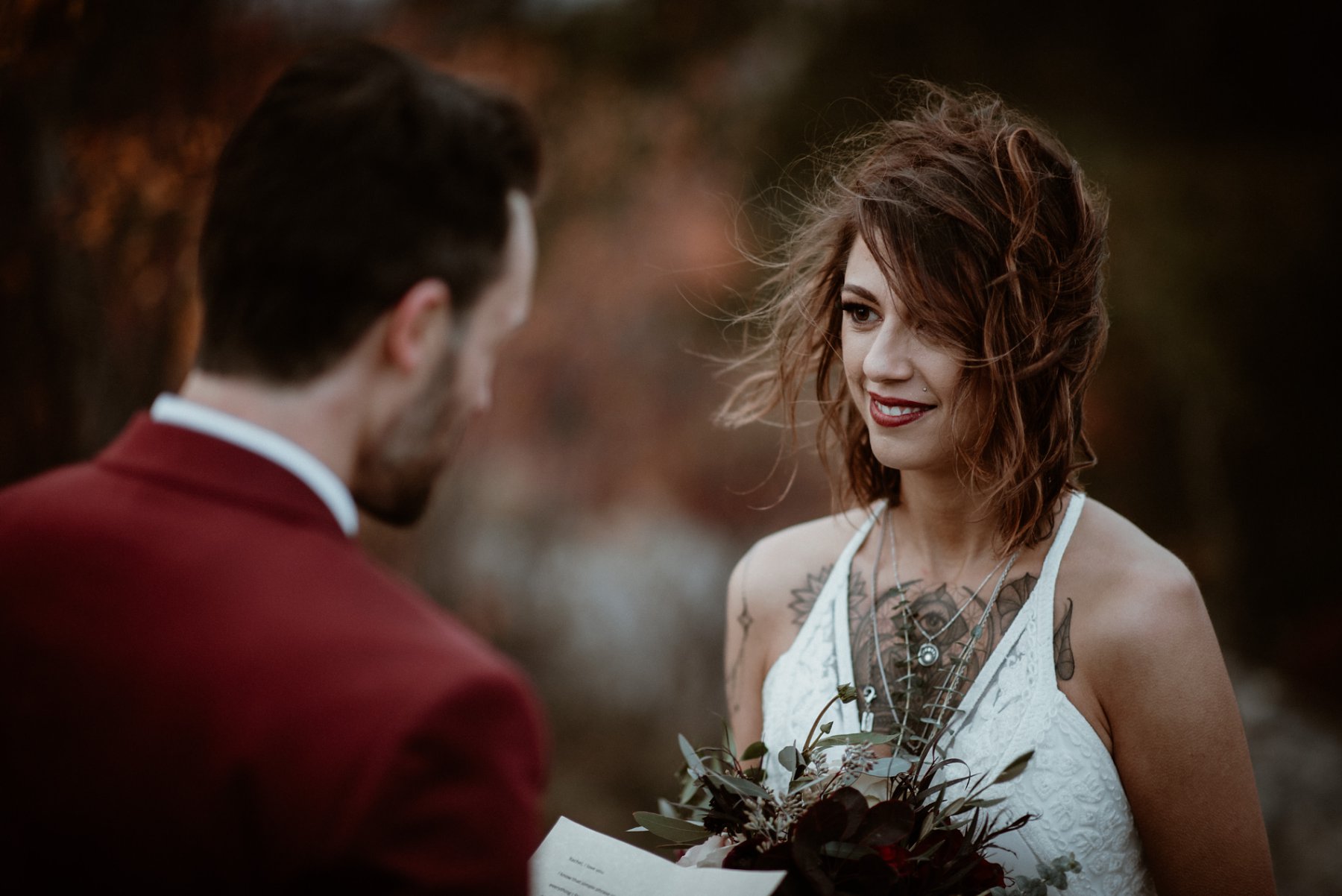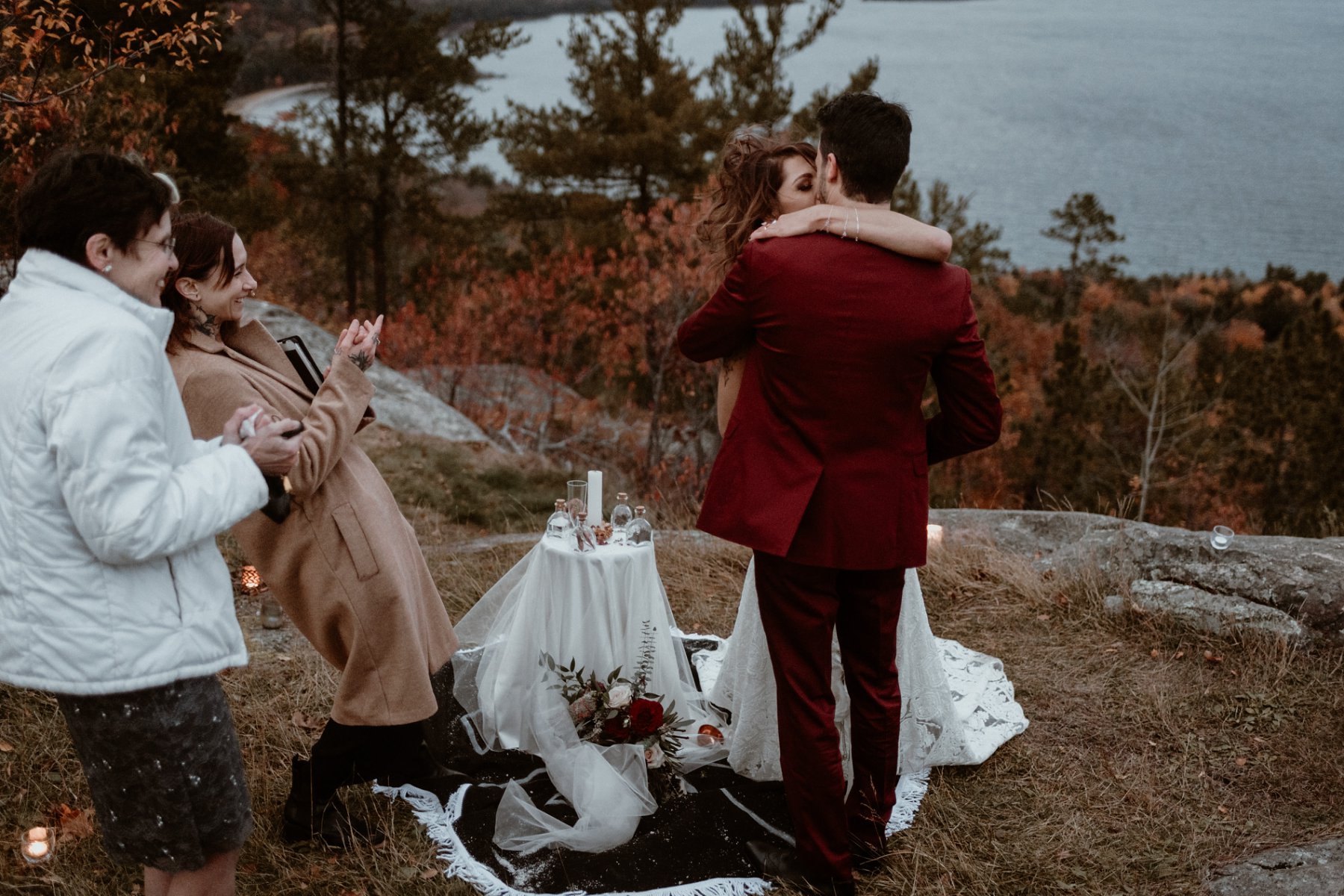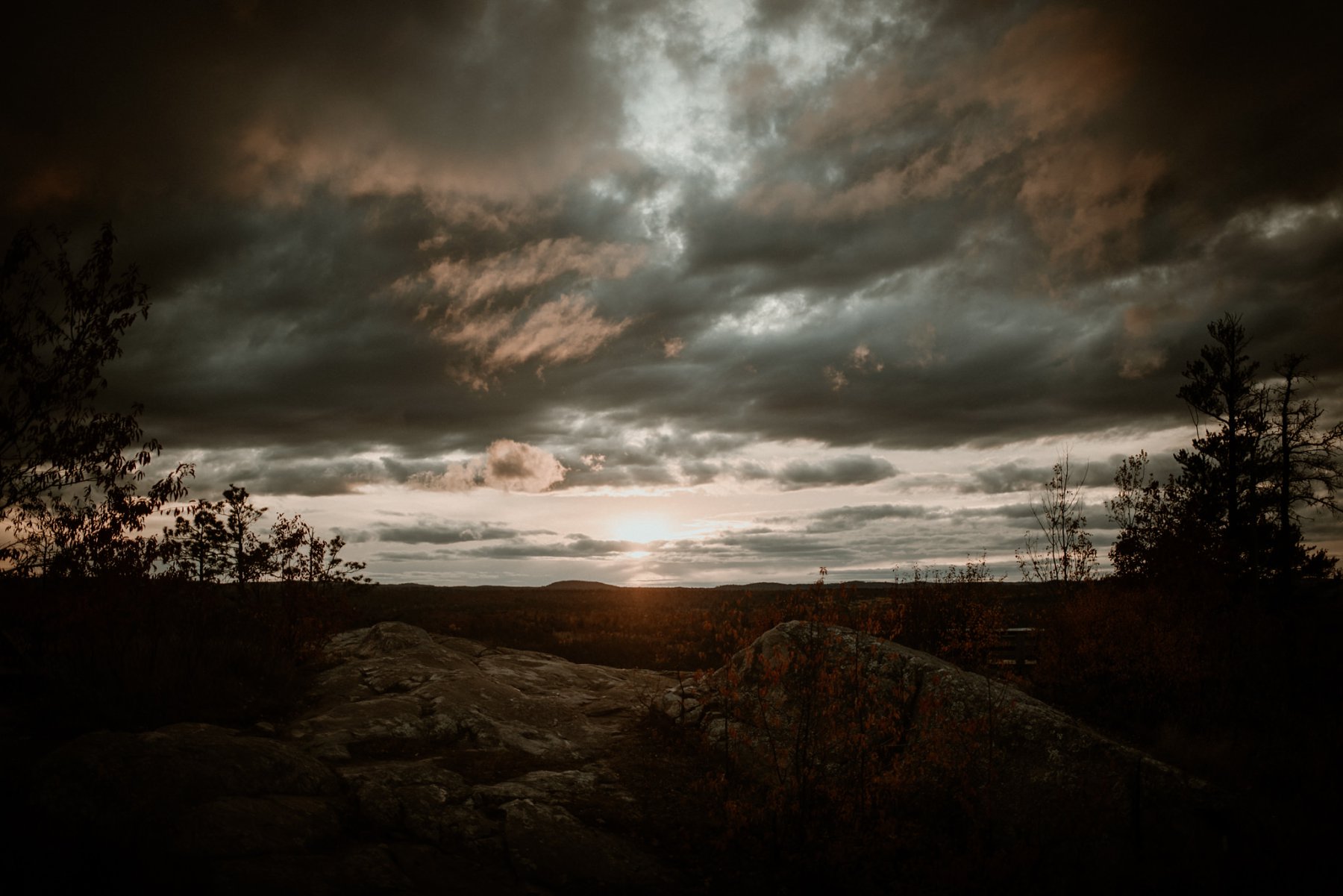 This Sugarloaf Mountain Elopement was also featured in Wandering Weddings!
---
Lume Photography is a fine art elopement and wedding photographer based in Michigan, travelling worldwide. Behind the camera you'll find me (Andrea)- a girl who loves animals, the wilderness, and love stories. I believe in magic, soulmates, and the hidden forces of energy that connect everything and everyone in the universe. My favorite places are the woods, the mountains, and the ocean. My passion is documenting the moments, emotions and connection between two souls in love, in wild places. I travel to Arizona, Colorado, California, Scotland, and beyond to photograph wild elopements and small destination weddings.